It's official: Taipei is one of the most liberal and gay-friendly cities in Asia.
Slowly simmering away in the background for decades, the Gay Taipei scene has exploded onto the international scene in recent years as queer travelers from all over the world flock here for the gay nightlife, creative design, delicious food and friendly citizens.
You can see plenty of younger gay couples wandering the street, or getting cozy over cocktails in Taipei – although you will quickly notice the culture of Taiwan is not big on public displays of affection of any type… However come nightfall, Taipei's thriving gay nightlife scene really comes to life with everything from speakeasy bars and local waterholes to bear bars and all-night gay dance events. Whatever you're into or looking for, Gay Taipei is sure to have it all!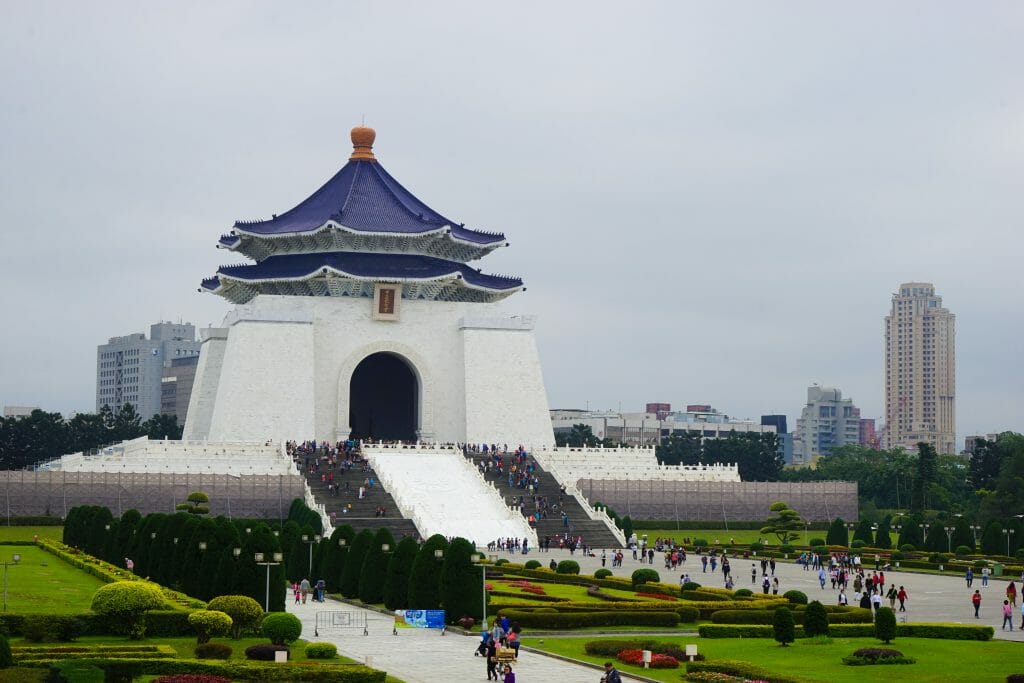 Along with diverse gay nightlife options Taipei's gay scene also offers up a variety of cultural events, the biggest of which is the Taiwan Gay Pride held every year in October, however, there are plenty of smaller events throughout the year you can find out about by asking around when you arrive. While other parts of this island might still be ever-so-slightly more conservative – including Taiwan's other large cities; Taichung, Tainan, and Kaohsiung – in most parts of Taipei gay travelers can feel entirely at ease and are very unlikely to experience any problems in this diverse and very liberal city.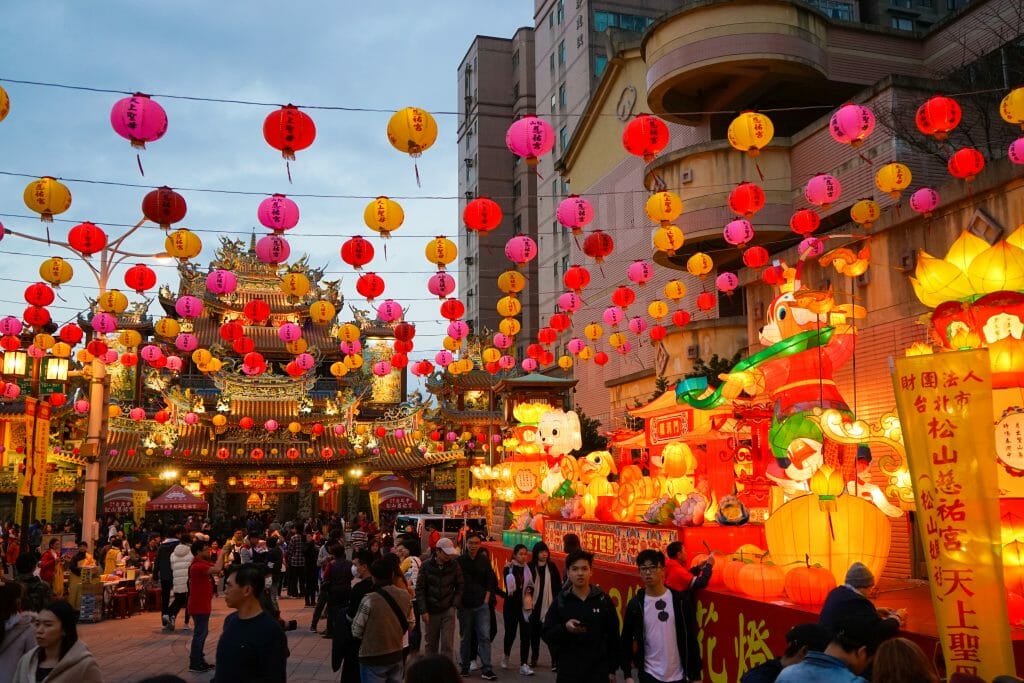 Gay Taipei Guide: The Essential Guide To LGBT Travel In Taipei Taiwan
Attractions in Taipei Taiwan
Obviously being gay does not define which attractions most of us will want to see in each city and most queer travelers will simply want to check out the top things to see in Taipei during the day! There is so much to do here – but we found our favorite memories were wandering through night-markets, making use of the cities extensive bicycle lanes (and promptly getting lost) and brunching in modern cafés before wandering through design studios.
One of the best tips we can give you for exploring Gay Taipei is to pre-order a travel SIM card for easy airport pickup and activation the moment you arrive so you will not pay a fortune in international roaming charges. Get restaurants recommendation and reservations on the fly, public transport instructions up to the minute, bar opening hours and if it is your thing – access to gay hook up apps to find out more about the local scene.
Mobile data is fast, cheap and available almost everywhere in Asia so it is no wonder most travelers chose to stay connected and to get off the beaten track (without ever worrying about getting lost). So why wait? Pre-order the best local SIM card now to have it waiting for you in Taiwan when you arrive.
Still – it helps to have some kind of idea what is going on, so here are our must-see attractions in Taipei that you should not miss!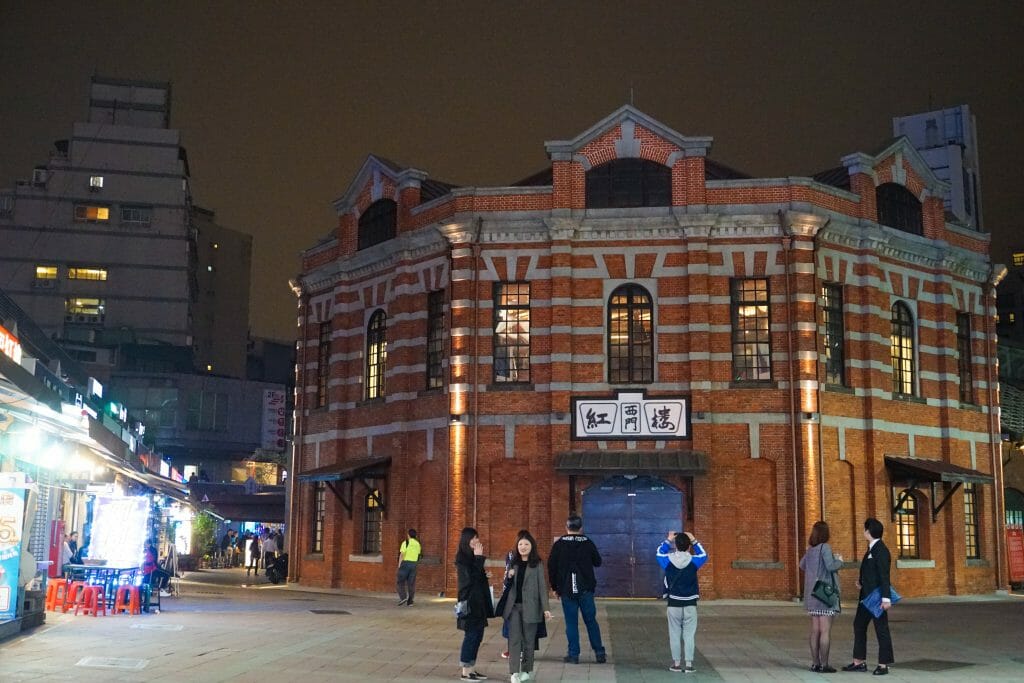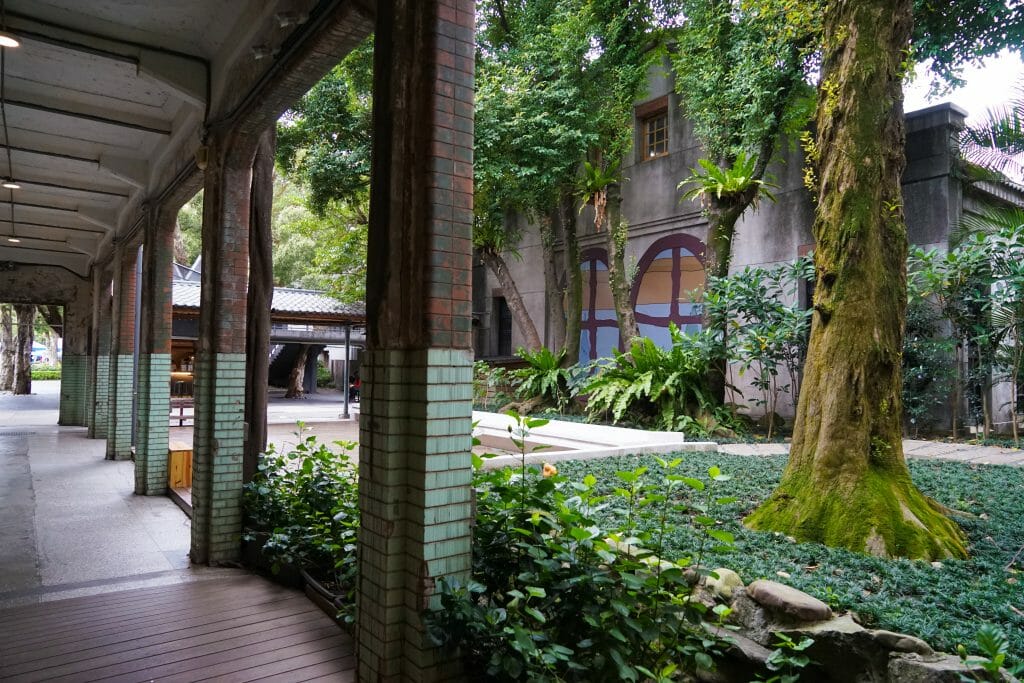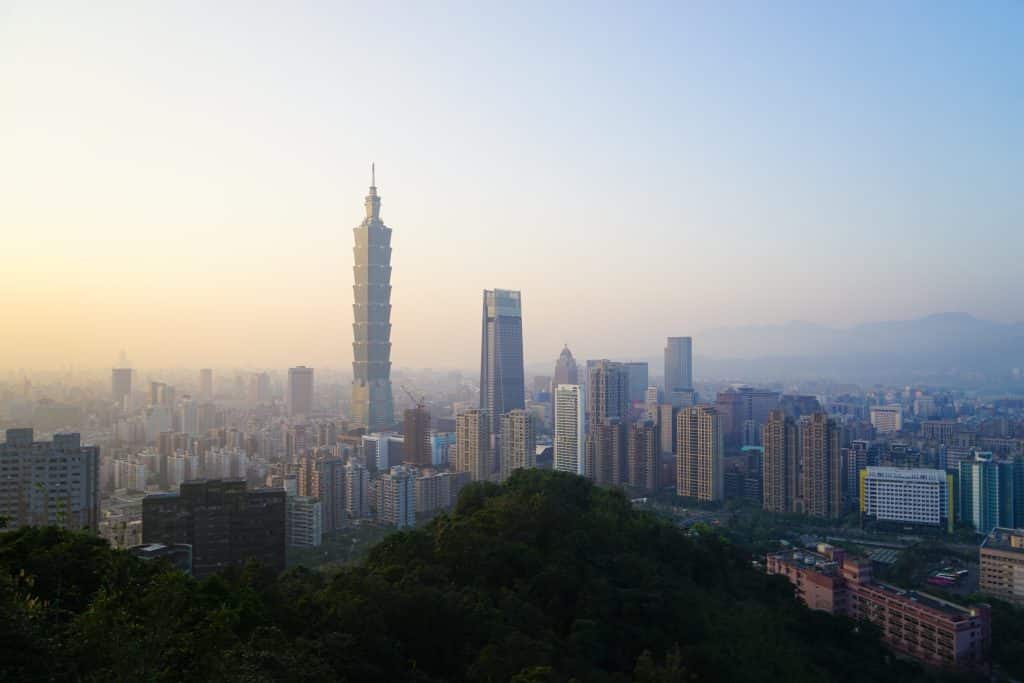 If you have more than a few days in Taipei you really should try to get out of the city for a breath of fresh air – the difficulty then becomes with so many options, what are the best Taipei day trips? While there are so many options (thanks to Taiwan's high-speed rail network you can be anywhere on the island in a just a few hours) here are our favorite Taipei day trips so you can choose the best fit for you…
Gay-friendly Dining in Taipei
As previously mentioned, Taipei has a very gay-friendly vibe and with so many places to explore (and a booming foodie scene) there is no need to limit yourself. Below are just a few of the more popular, trendy places that have opened that you should try to visit, perhaps as a warm-up for the crazy gay nightlife in Taipei…but please, don't limit yourself and try to explore as much of the Taipei food culture as you can!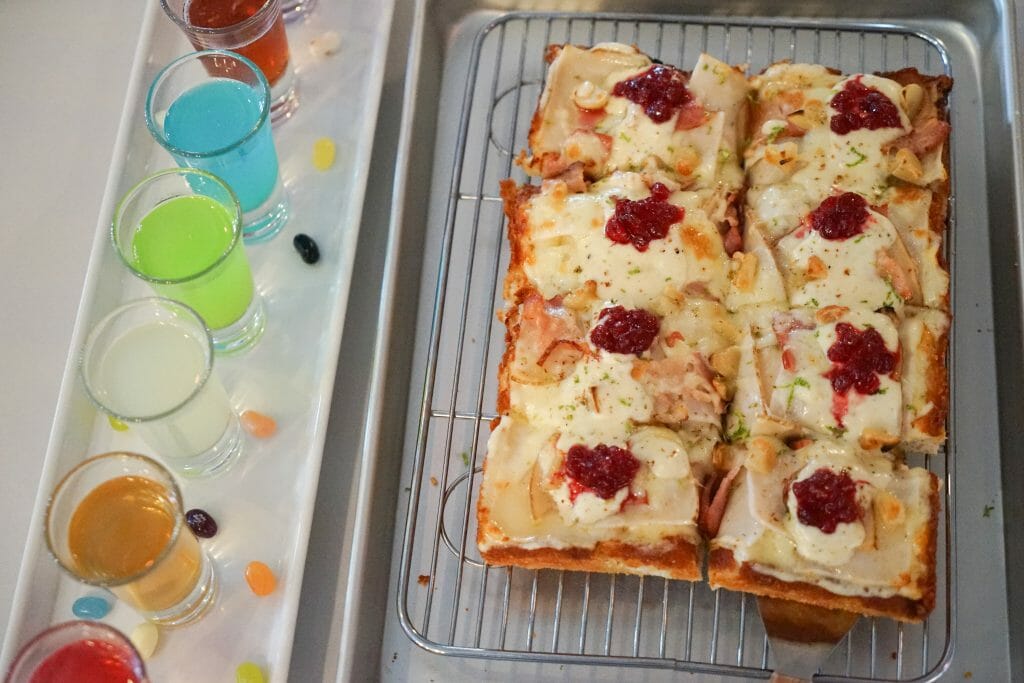 Ding Tai Fung – The original DTF location (you know, the Taiwanese chain now found around the world-famous for its xiao long baos?). Although there are multiple locations, local food bloggers agree the original location is the tastiest. Go around 11:30 AM if you want to avoid long lines.
Mountain and Sea House – Taiwanese fine dining establishment. Organic farm-to-table classic Taiwanese cuisine in a unique setting. A bit on the pricey side, but a tasty unique dining experience.
Buttermilk – Elevated comfort food taking inspiration from American dining. Great service, an innovative menu and plenty of nostalgic classics including the signature Buttermilk Fried Chicken with Pickled Watermelon or Hawaiian Salmon Poke Bowl. Call ahead for a reservation – It can get extremely busy here!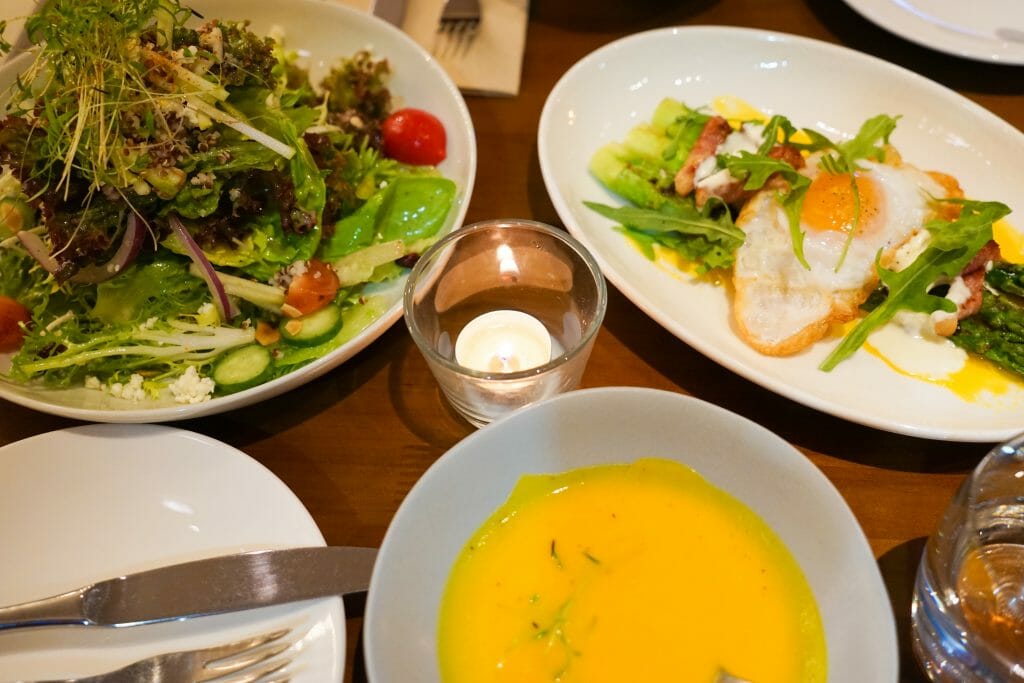 Want to try some of the more curious delights of Taipei including stinky tofu, refreshing cold sesame noodles and pork belly stuffed Taiwanese burgers? We recommend checking out Taipei Eats – a LGBT-friendly food tour, and one of the most highly rated in the city!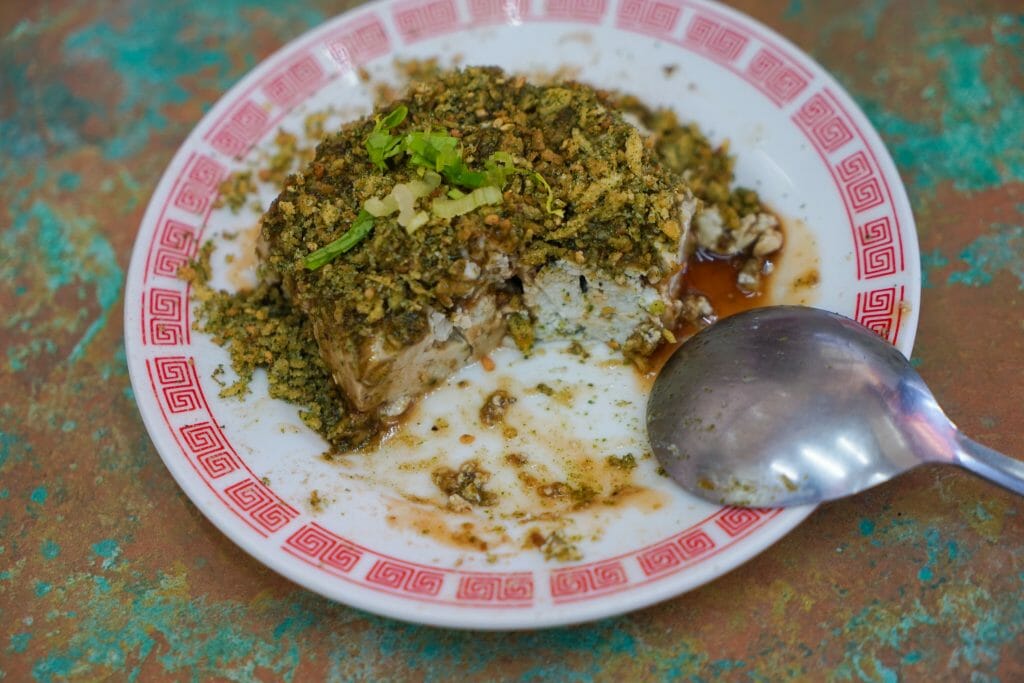 Gay-friendly and Gay Hotels in Taipei Taiwan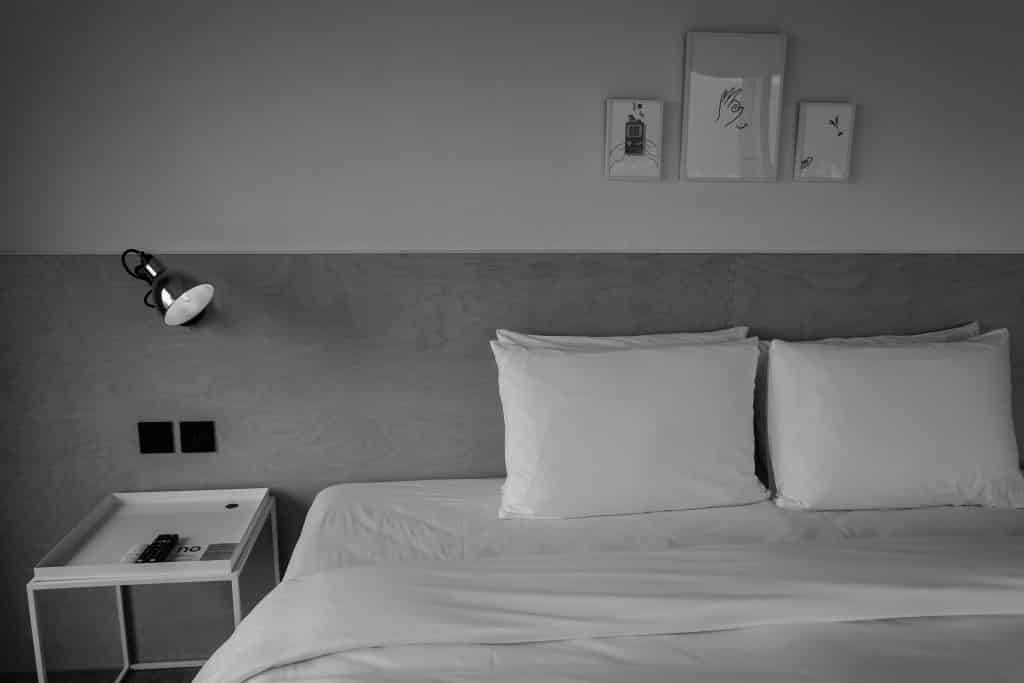 As Taiwan is the most progressive and gay-friendly country in Asia, pretty much every hotel in Taipei can be considered gay-friendly and none of our readers will likely experience any issues here – after all being gay-friendly is not all about upscale luxury, but about providing friendly service and welcoming everyone with open arms!

Having said that, everyone likes to be surrounded by people with common interests, and as such there are a few well-known gay-friendly hotels in Taipei that are hot spots for gay travelers to stay – either because of their location near gay clubs in Taipei or their design and inclusive vibes.



The following hotels in Gay Taipei have all had glowing recommendation from gay travelers in the past, but of course, there are hundreds of other hotels in Taipei if these are not quite what you are looking for. Whether you want a fun and social hostel, a cheap place to crash after a night of partying or a chic designer option to sip cocktails and surround yourself with fabulous people – Gay Taipei has something for everyone!

One of the best hotels in Taipei for those who want to splurge, amba Taipei Songshan offers it all. Located on the upper floors of a recently built highrise this luxury hotel in Taipei has stunning views of Keelung River and Taipei 101, the Songshan district and …well, almost the entire city! You are floored almost as soon as you enter their sky-lobby on the 17th floor, with a 'trendy without trying' vibe – but for most travellers, the stand-out feature is the spacious rooms with superb design, expansive views, eco-friendly amenities and every creature comfort catered for. The amba Taipei Songshan is one hotel you won't want to leave – and with a delicious wood-fired restaurant on site (famed for its weekend brunches), lightning-fast WiFi, chic on-site bar and plush beds you really don't need too! But when you manage to drag yourself away, you will find a direct shuttle to Taipei 101 complimentary from the front-door, the Songshan Train and Metro Station beneath your feet or the famous Raohe Street Night Market's just a few minutes away. When you book through their site be sure to inquire about the year-round Pride package including a welcome cocktail – just a small way the hotel likes to make their LGBT guests feel more welcome and at home.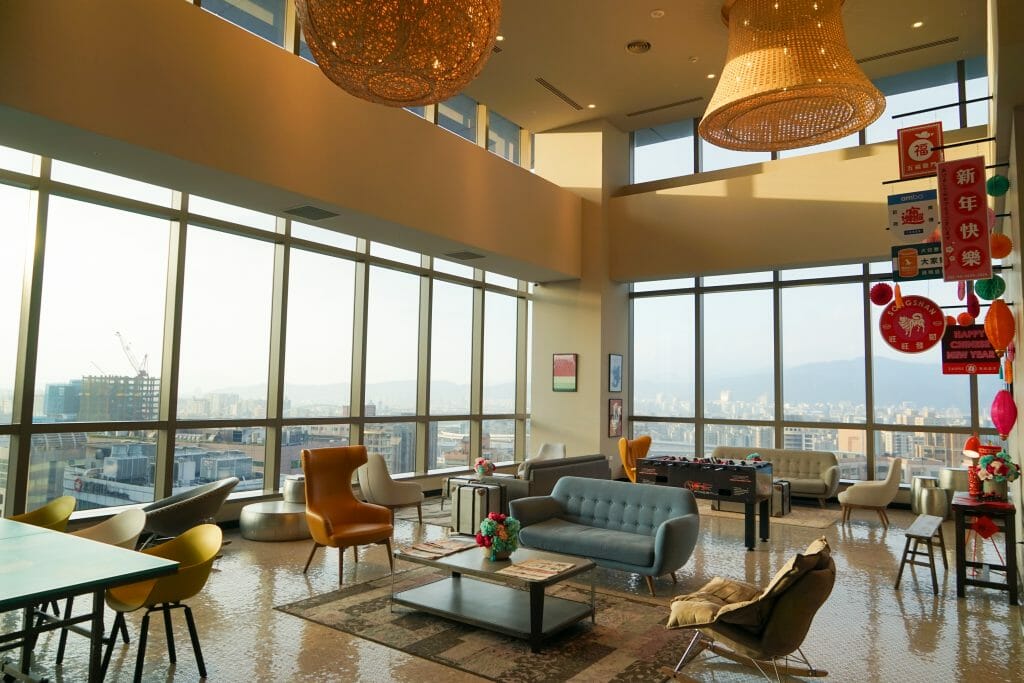 Located right in the heart of the super-trendy Ximending district, with the Taipei Metro Ximen Station and Red House Theatre gay district only a few minutes away, the funky amba Taipei Ximending is a popular choice for gay travelers in Taipei looking for location and nightlife. Housed on the upper levels of a renovated department store, this boutique hotel offers 160 spacious rooms, a delicious restaurant and trendy bar with the hottest beats and live music depending on the nights (not to mention the innovative cocktail collection!). Gay travelers are encouraged to celebrate diversity by booking the Pride Package all-year round with amba Taipei Ximending which includes a special welcome amenity and some delicious Rainbow shots at the bar – free of charge! We loved amba Taipei Ximending for its tasteful design, superb location, walkability to all of the Red House Gay Bars and friendly staff – and we are sure you will too!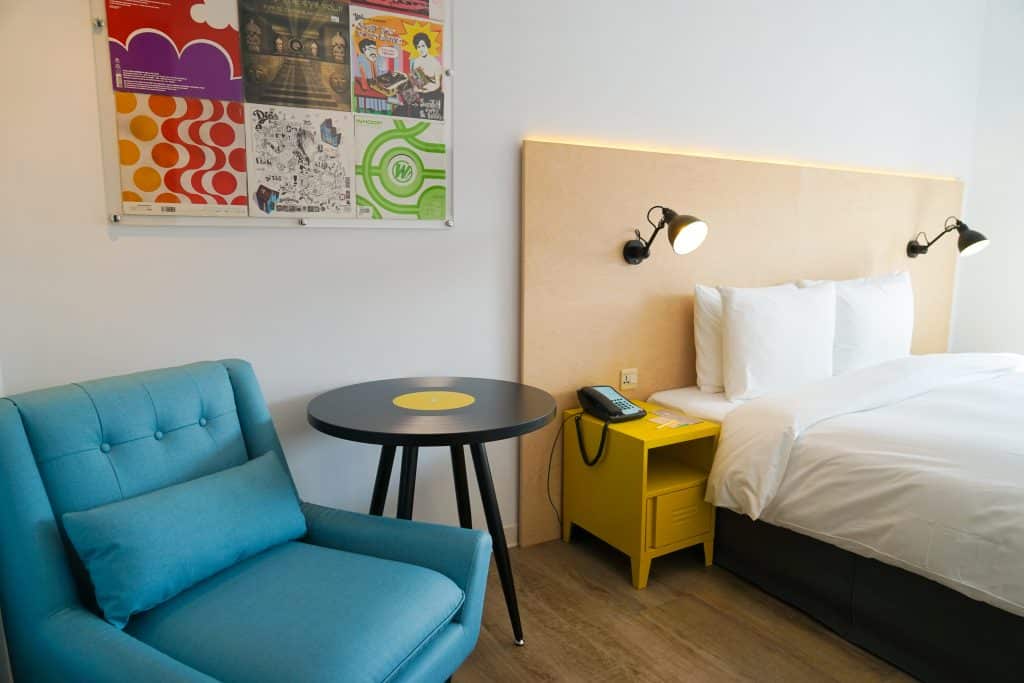 Gay travelers on a budget will love NK hostel with their modern decor, homely feel and pod-style dormitories. When you enter a warm LGBT-friendly sign greets you and you automatically feel at home thanks to the homely decor and spacious living area. NK Hostel has thoughtful pod-style dormitories, or the upper floors house private hotel-style rooms with views out over the cityscape. Some even have outdoor terraces and Taipei 101 views. You'll love the homestyle breakfast table where everyone can meet and chat over a delicious included breakfast, and the location just a few minutes walk from the nearest subway in Songshan. If you want to meet other travelers, watch your budget or just feel at home in an inclusive environment NK Hostel is your best bet!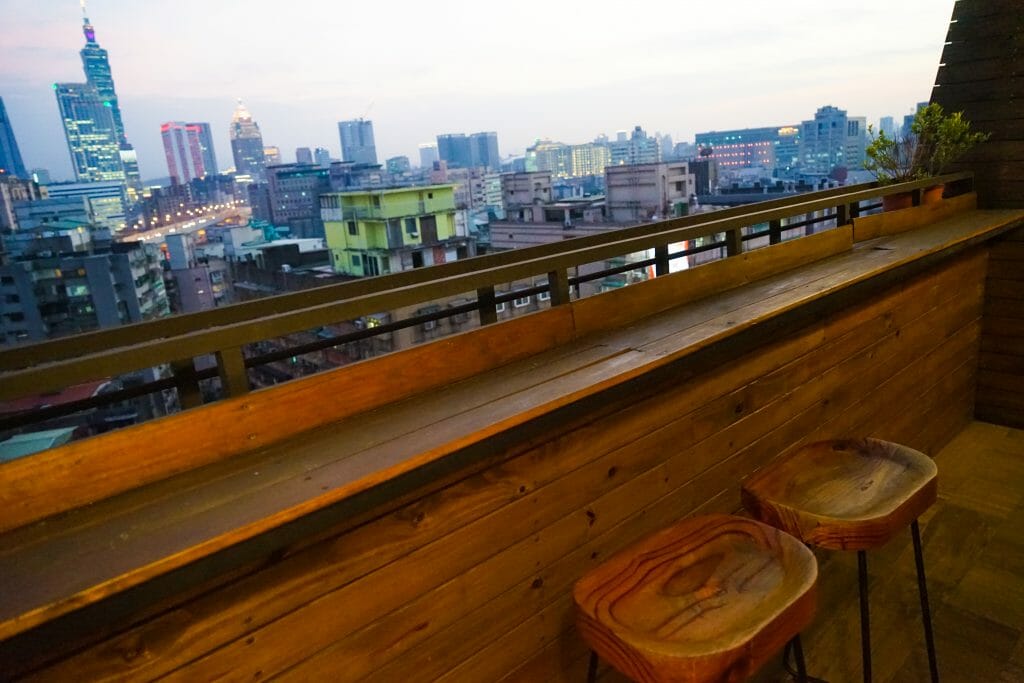 Other Gay-Popular Hotels In Taipei
G's Hotel ☆ – The first gay hotel in Taipei offering budget accommodation exclusively for men with a focus on shared bathrooms and getting cozy with other guests….Let's just say we wouldn't stay for the decor!
Inn Cube Ximen ☆☆ – Popular with gay travelers on a budget who are interested in the gay bars at the Red House and nothing else. Basic rooms and dorms.
Gay Bars and Gay Clubs in Taipei Taiwan
With Taipei being one of the most gay-friendly cities in Asia, you would expect an incredible gay nightlife scene – and luckily Taipei does not disappoint. Depending on your mood you can find anything here from a relaxed cocktail in an upscale bar to an all-night dance rave surrounded by your queer family! If you're not sure where to start head to the Red House / Taipei Gay Village and look out for the monthly gay dance events in Taipei – WERK! @ Triangle & C.U.M @ PIPE.
The Red House Complex has a row of gay bars, cafés and clubs that are practically indistinguishable from each other and we will give a brief overview below (there are definitely some we missed). Your best bet is just to wander past, check out the crowd and Happy Hour specials on the boards outside and make your decision on the spot. New gay events in Taipei are always taking place here so it pays to ask around when you arrive (hostel staff are a good bet – as is logging into Grindr) but at the moment these are the most popular nightlife spots, gay bars and gay clubs in Taipei for travelers and locals.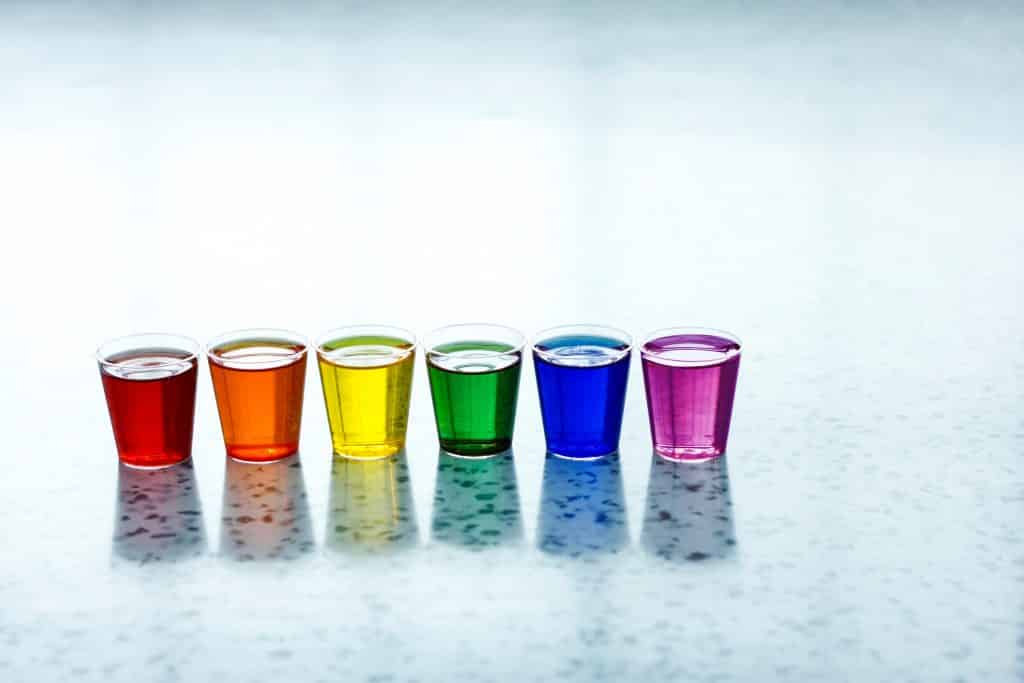 Red House Gay Bars & Cafés in Taipei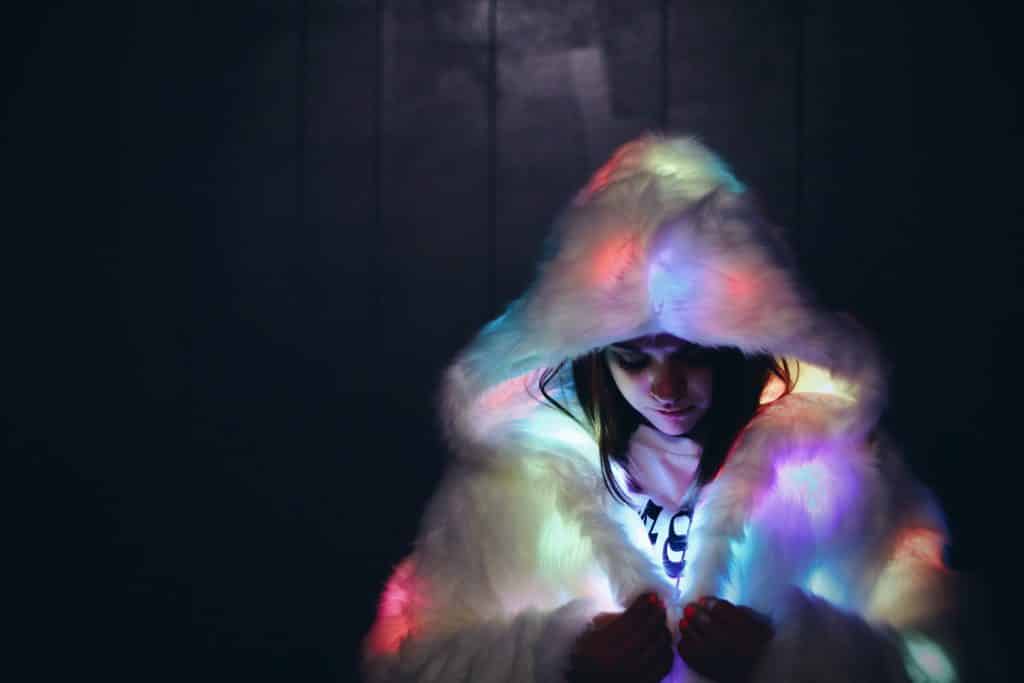 Other Gay Bars in Taipei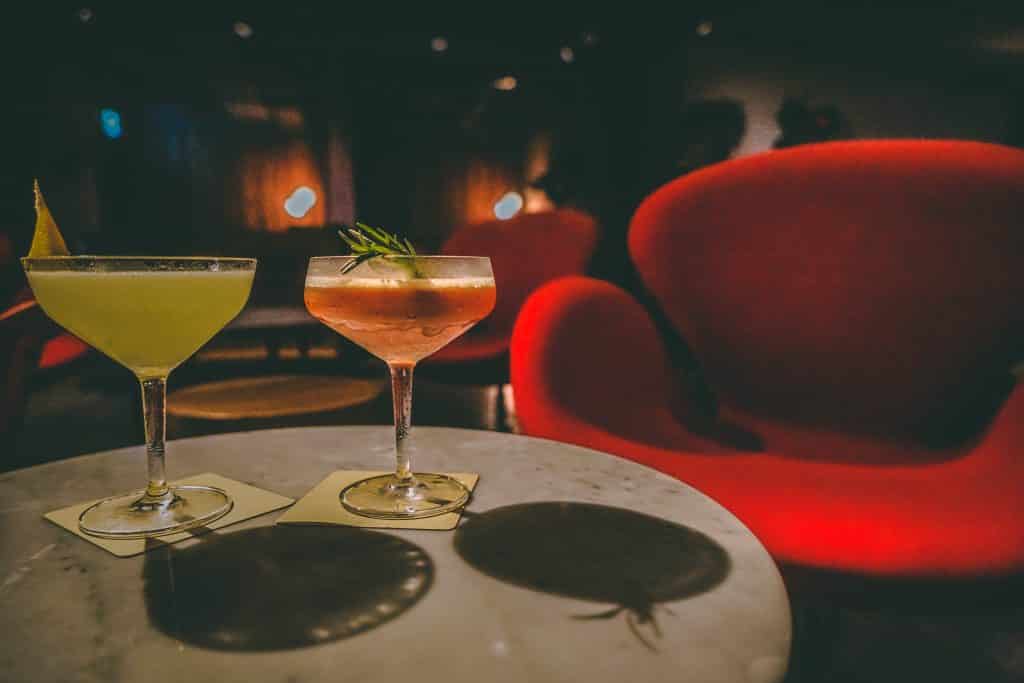 Gay Dance Events and Clubs in Taipei
G*Star Gay Club Taipei – The only real gay club in Taipei with two dance floors and capacity up to 500 people. Plenty of younger 20s-30s guys and a mix of both locals and foreigners. Music is everything from international top 50 to K-POP. Check out their Facebook page for themed nights, with shows and dancers. Best on the weekend.
WERK! @ Triangle – Mark this one on your calendar, the biggest gay event in Taipei taking place monthly with everything from go-go dancers, drag queens, and international DJs. Normally takes place on the 3rd Saturday of every month, but check in advance before you do. Leave your inhibitions behind.
C.U.M @ PIPE – A new gay dance event in Taipei held every 2nd Saturday at Pipe club. Welcoming to all queers regardless of gender.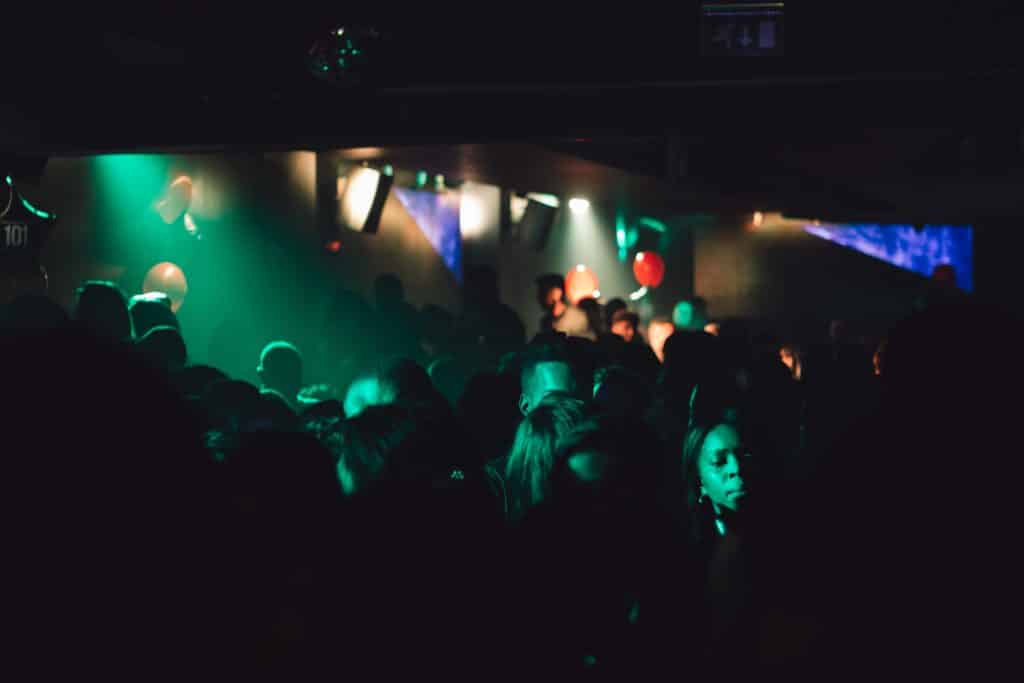 Man Massage and Gay Spas

in Taipei Taiwan
Don't care about the sights or simply want to take advantage of high-quality gay spas in Taipei? Then why not get a sensual male massage in Taipei – there are plenty of options! Here are two top recommended gay spas in Taipei and male massage Taipei options (though there are about ten other gay massage places in Taipei, we have heard mixed reviews about the rest).
The Royal Spa – The biggest men spa in Taipei, with a modern Balinese fit out and various massages and treatment options. The Royal Spa website shows different masseurs hours and advanced recommendations are recommended to avoid disappointment.
Prime Club – One of the top-rated Taipei gay spa, the modern Prime Spa offers plenty of cute guys with all the expected massage packages (with up-to-date prices on their website). Call ahead for reservations.

Gay Bathhouses & Gay Saunas

in Taipei Taiwan

Had enough of gay cruising in Taipei – either in the bars or elsewhere?

For those who want a bit more guaranteed action, the gay saunas in Taipei will not disappoint you (unlikely all those faceless accounts on Grindr or the other hook up apps…) and are actually among the best in Asia. In such a foreign-friendly city you should have no issues visiting any Taipei gay sauna, but be warned that we have heard reports that older, hairy or chubbier guys getting looked over at some saunas.
Sauna Taipei I/O – A new, modern gay sauna & cruise club in Taipei covering three floors. There is a gym, sauna, lounge, steam room, karaoke, dark room and cruising area. Popular with local bears, there is also live shows here by performers and themed events most nights of the week.
Soi 13in Sauna – A popular sauna where everyone is actually naked (most other sauna's in Taipei locals are quite shy – nudity is mandatory here). Recently renovated with all new facilities including a jacuzzi, sauna, private cabin and steam room. Popular with young and hunky locals, and our pick for best gay sauna in Taipei.
ANIKi WoW– Recently changed management after being run into the ground, ANIKi WoW used to be the best gay sauna in Asia but sadly it's not even the best sauna in Taipei anymore. Facilities including dry sauna, steam room, cafe, movie room but missing a jacuzzi and maze / dark room. ANIKi WoW gay sauna in Taipei is open 24/7 except for maintenance every second Tuesday during the day, and hosts weekly themed events which normally draw a crowd, but have recently up'd their prices and other places offer the same experience for less.
Hans Men's Sauna – Old school sauna that could do with a refresh, but clean. A hang-out for local, mature gays with the evening and weekend being the best time to go (though Hans Men's Sauna is open 24/7). There are dark rooms, private cabins, dry sauna and steam room.
XL Club Taipei Gay Spa – A clothing-optional gay gym and cruising club with extensive facilities including a maze, steam room, tanning booths and some of the best male massage Taipei has to offer. Also, a nice bar/lounge with drinks and snack, and regular themed nights with DJ and performance shows.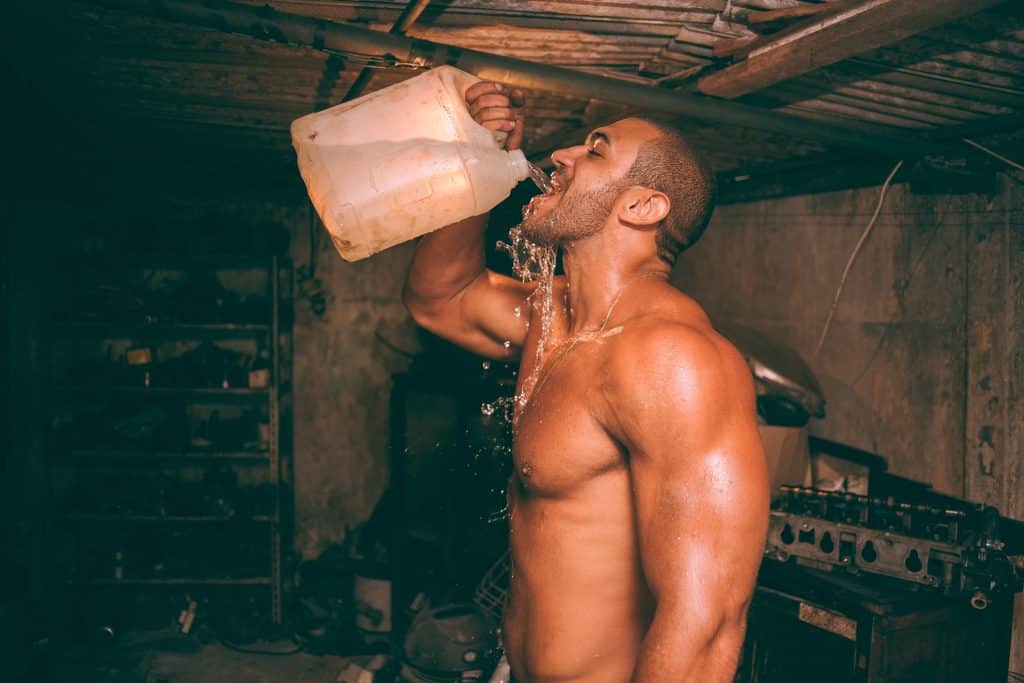 Huang Ding Hot Spring – One of the most popular 'unofficial' gay hot springs in Taipei, its men-only with lots of guys walking around naked although the facilities are a bit dated. Plenty of bears and most of the action takes place in the dry steam room. Even if you're not looking for action this is a great place to relax.
While Huang Chi Spa and Kawayu Spa & Sauna are often described as popular gay hot springs in Taipei, recent management changes have tried to change this meaning while they are still popular with gays, no action is generally allowed and alarm bells even ring in the sauna to discourage anything happening.