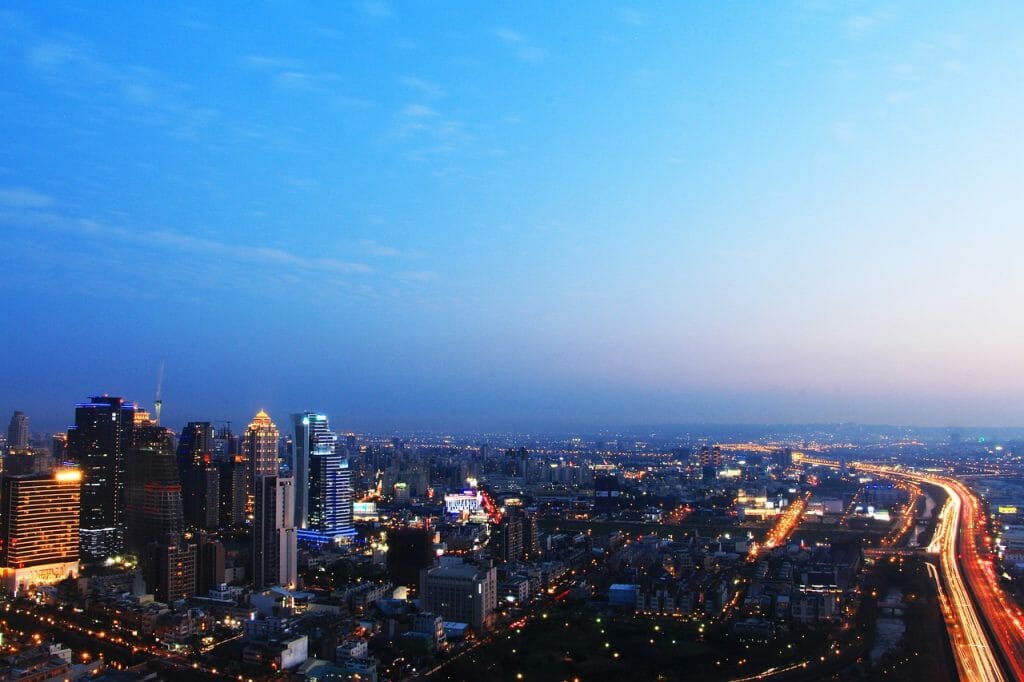 Overshadowed in almost every respect by Taipei in the north, Gay Taichung – the third largest city in Taiwan – has a small but fun LGBT scene though most travelers visit for the sheer variety of cultural attractions, funky hotels and hiking in the nearby hills.
Very much an under-the-radar gay tourist destination Taichung also has a vibrant arts scene, incredible food options, friendly locals, and lower prices than Taipei (1 hours north via High-Speed Train), Tainan and Kaohsiung.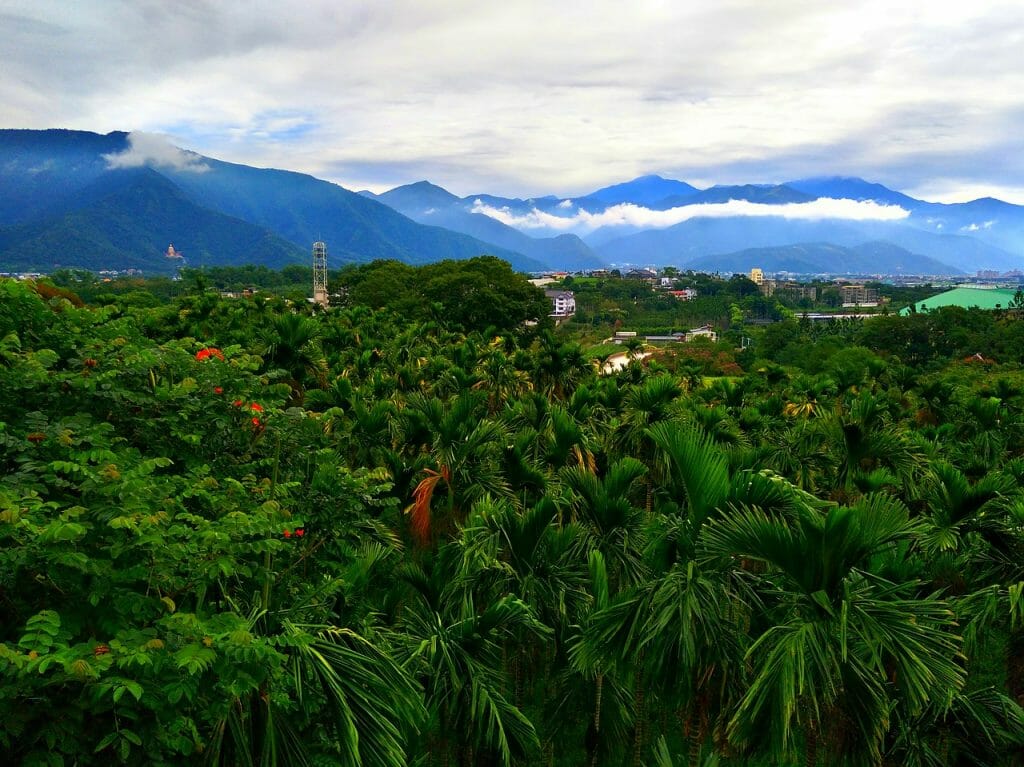 LGBT acceptance in Taichung is pretty high, and Taiwan is well-known as the most gay-friendly place in Asia so you are unlikely to have any issues here in terms of public displays of affection or discrimination.
The Taiwanese are among the nicest, friendliest people in the entire world and during our entire time in Gay Taiwan did not experience anything except warm welcomes – a nice change after visiting Shanghai and Hanoi. Gay life in Taichung is relatively normalized and you can find plenty of younger gay couples wandering the street, or getting cozy over cocktails – although you will quickly notice the culture of Taiwan is not big on public displays of affection: straight or gay.
Along with diverse gay nightlife options, Taichung's gay scene also offers up a variety of cultural events, the biggest of which is the Taichung Gay Pride held every year in December. While Taichung might still be a little conservative compared to Taipei, gay travelers can feel entirely at ease in this liberal society and are highly unlikely to experience any problems at all.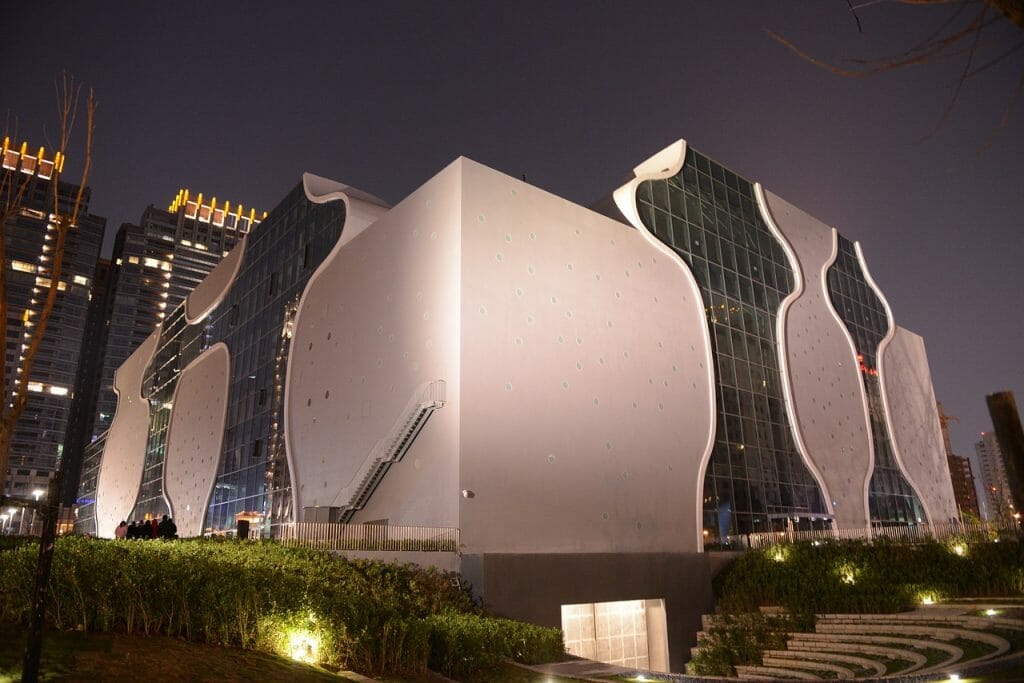 Gay Taichung Guide: The Essential Guide To LGBT Travel In Taichung Taiwan
Attractions in Taichung
Naturally being gay does not define which attractions most of us will want to see in each city and most queer travelers will simply want to check out the top things to see in Taichung during the day! There is so much to do here – but we found our favorite memories were wandering around the nearby mountains, making use of the cities extensive bicycle lanes (while promptly getting lost) and wandering the vibrant night markets.
One of the best tips we can give you for exploring Gay Taichung is to pre-order a travel SIM card for easy airport pickup and activation the moment you arrive so you will not pay a fortune in international roaming charges. Get restaurants recommendation and reservations on the fly, public transport instructions up to the minute, bar opening hours and if it is your thing – access to gay hook up apps to find out more about the local scene.
Mobile data is fast, cheap and available almost everywhere in Asia so it is no wonder most travelers chose to stay connected and to get off the beaten track (without ever worrying about getting lost). So why wait? Pre-order the best local SIM card now to have it waiting for you in Taiwan when you arrive.
Still – it helps to have some kind of idea what is going on, so here are our must-see attractions in Taichung that you absolutely not miss! If you get lost along the way, you can always refer to our gay Taichung map at the end.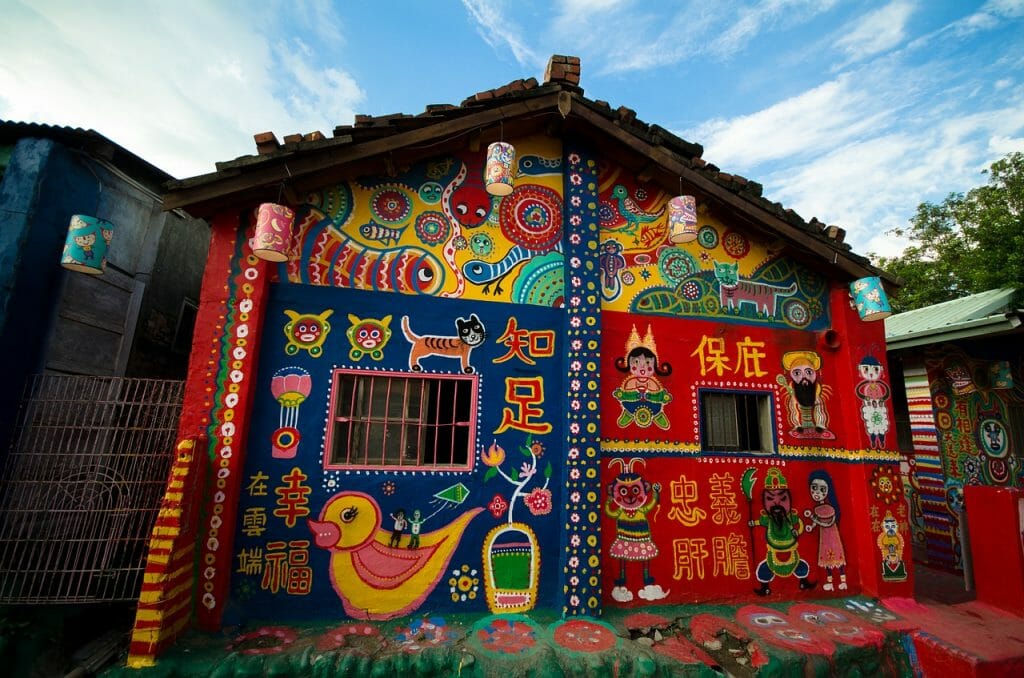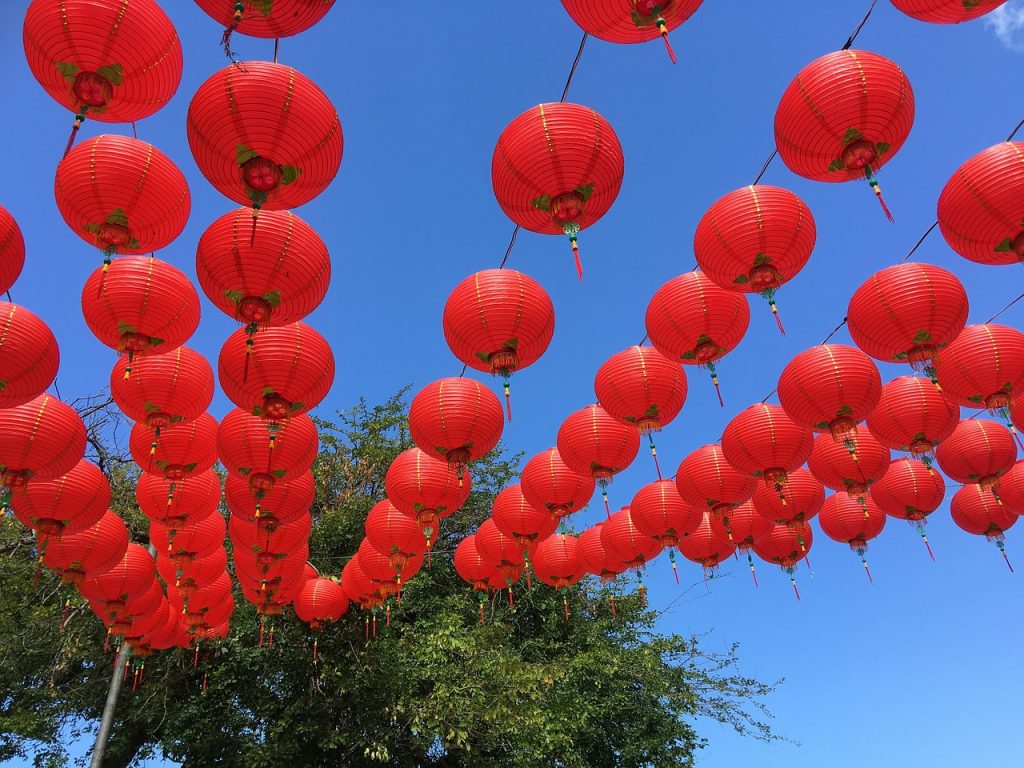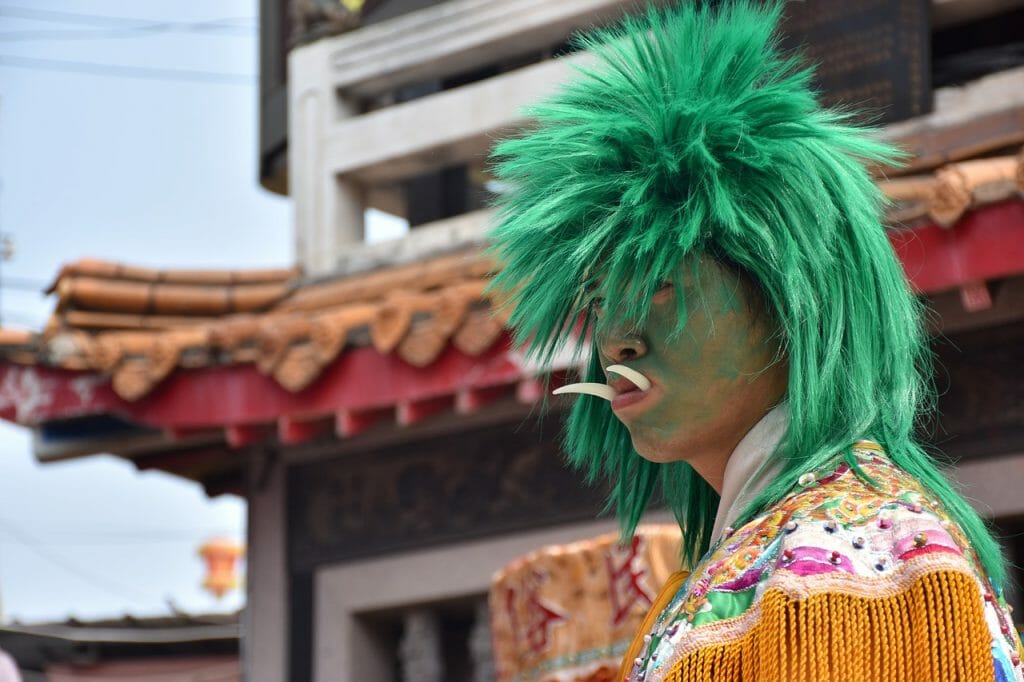 Lukang Old Town – Wander through the old street of this historic town just outside of Taichung with traditional architecture, arched doorways, and red brick walls + a cute art village.
Paragliding – Head to the skies with an unforgettable paragliding flight over Nantou just out of town. Under the guidance of professional paragliding instructors of course!
Taiwan's Natural Beauty – Hire a car or take a tour to see some of the most spectacular natural highlights of Taiwan in this 9-hour itinerary. Highlights include the Xitou Monster Village, Sun Link Sea Park and the mysterious Lotus Forest.
Sun Moon Lake – Roam the most scenic lake in Taiwan, take a surreal boat ride and explore the historic Wenwu Temple.
Taichung LGBTIA Pride Parade – A annual pride parade that is said to be the second largest in Asia taking place in December. Beginning in Taichung People's Park, it makes a loop through the city and returns to the park for speeches and performances. Now that gay marriage is legal in Taiwan there is an increased focus on transgender, bisexual, asexual and pansexual people.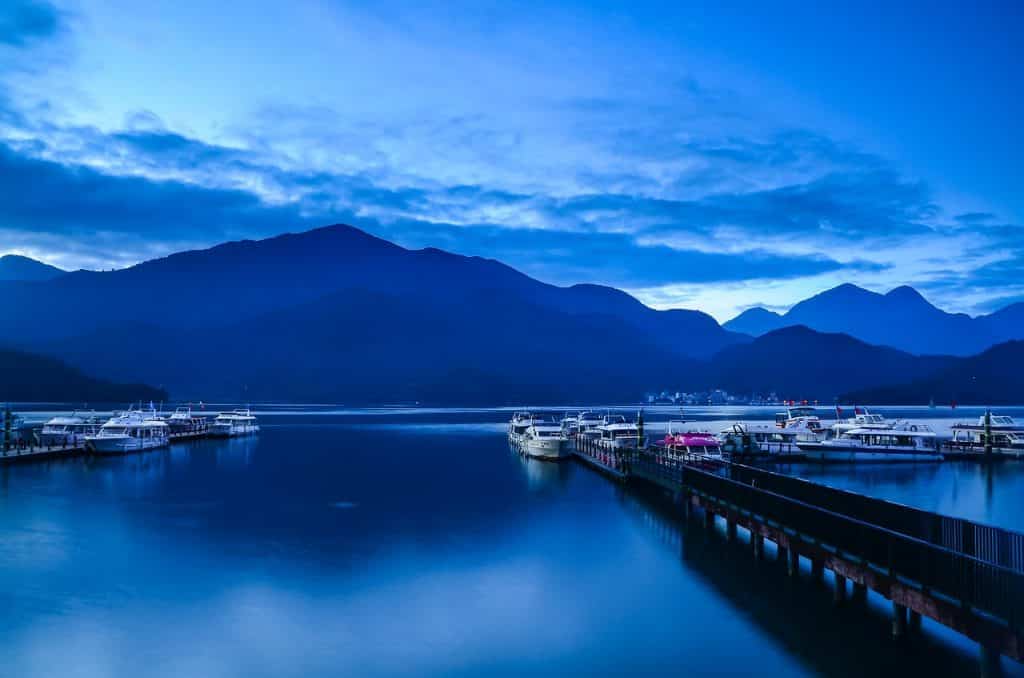 Gay-friendly and Gay Hotels in Taichung Taiwan
As Taiwan is the most progressive and gay-friendly country in Asia, pretty much every hotel in Taichung can be considered gay-friendly, and none of our readers will likely experience any issues here. After all being gay-friendly it not all about upscale luxury, but about providing friendly service and welcoming everyone with open arms!
Having said that, everyone likes to be surrounded by people with common interests, and as such a there a few popular hotels in Taichung that are known hot spots for gay travelers to stay – either because of their location near gay clubs and sauna in Taichung, or just thanks to their fabulous design and friendly staff.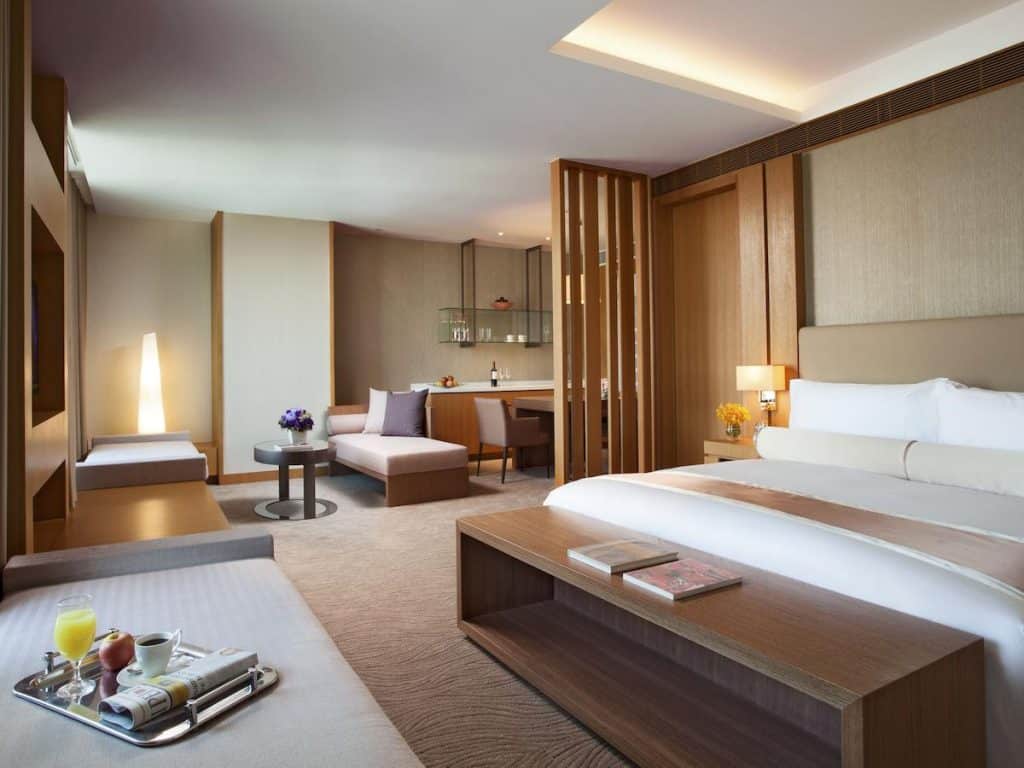 The following hotels in Gay Taichung are only the most popular with gay travelers – but there are
hundreds of other hotels in Taichung
if you don't find quite what you are looking for. Whether you want a fun and social hostel, a cheap place to crash after a night of partying or a chic designer option to sip cocktails and surround yourself with fabulous people – Gay Taichung has something for everyone!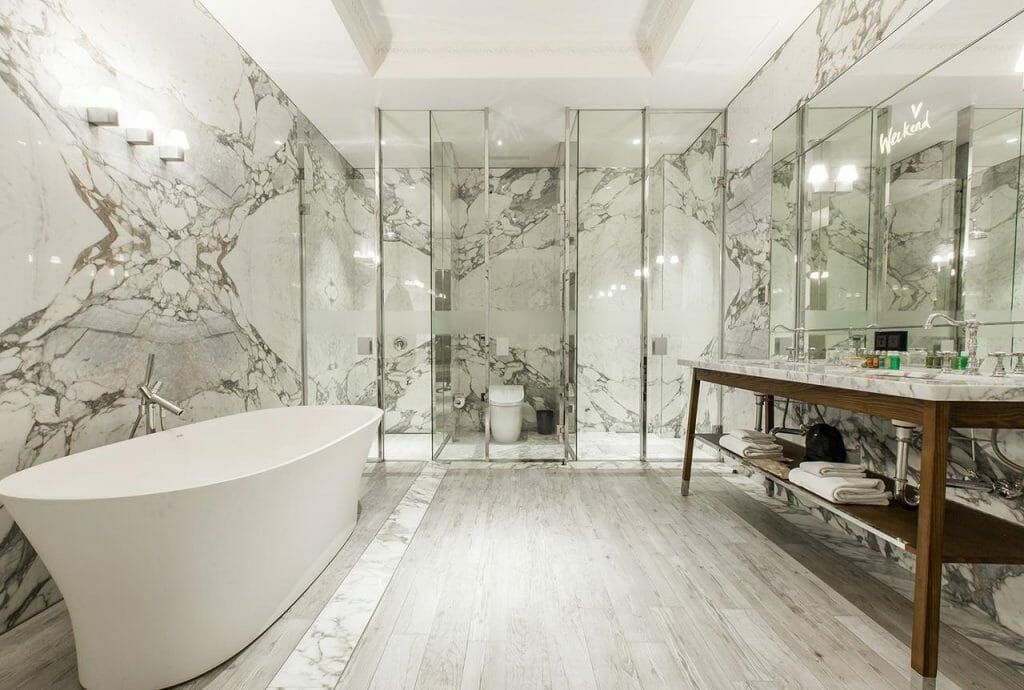 Millennium Hotel Taichung ☆☆☆☆☆ – Modern high-rise hotel for guests who are here to work and don't want any surprised. Sleek rooms, spacious ensures, day spa, sauna and the best outdoor pool in town!
Inhouse Hotel Grand ☆☆☆☆☆ – A gay-popular luxury hotel in the heart of Taichung. Understated charm, super-relaxing comforts and all the amenities you would expect from a hotel of this caliber.
1969 Blue Sky Hotel ☆☆☆☆☆ – A hip, vintage-inspired hotel that adds a bit of the roaring 1920s to modern-day Taichung. Retro touches abound, but thankfully there are airy rooms and Nespresso machine, so the modern world is not wholly forgotten. Some rooms have stunning city views, and there is a funky lobby and guest lounge with a fun jukebox.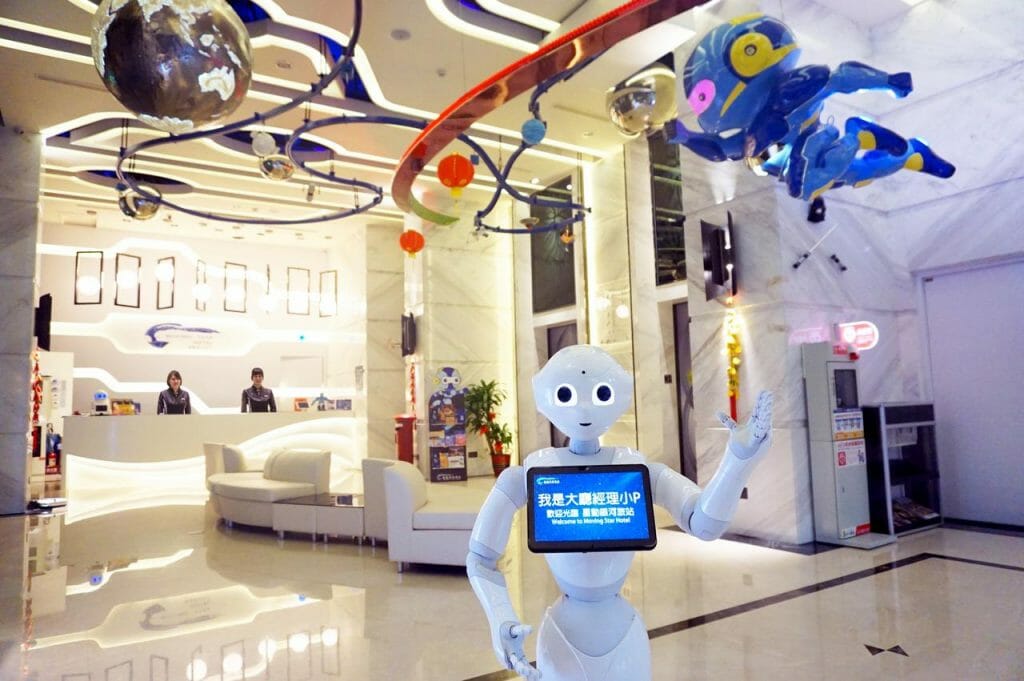 Moving Star Hotel ☆☆☆☆– A fun futuristic hotel with robots on arrive and fun space age design. We always love hotels that are just as much of an attraction as the city, so Moving Star Hotel fits the bill perfectly. New rooms and a hotel that really cares about the small touches.
Green Hotel ☆☆☆☆ – Another fabulous themed hotel, this time taking the concept of eco-friendly to its extreme. Beautiful green features are hidden everywhere you can imagine (including some lightbulb displays) and it feels just like living in an ecological utopia. Three delicious breakfast options, friendly and supportive staff and location close to all the art museums.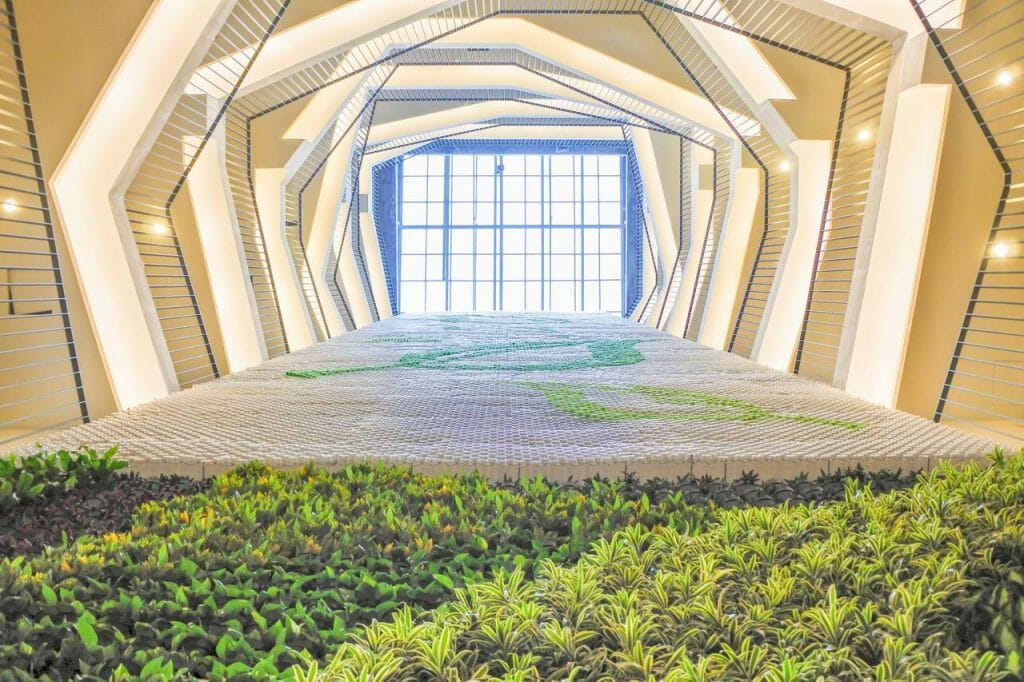 The Sun Hot Spring & Resort ☆☆☆☆ – If your hiring a car or don't mind a bit of public transport this is an utterly unique stay and perfect for relaxing in style. A modern hot spring hotel nestled in the scenic Dakeng area just out of Taichung city. We loved the polished wood floors, pioneering design, in-room hot tubs and all of the clothing optional hot spring baths. Relax and recharge in the serene retreat.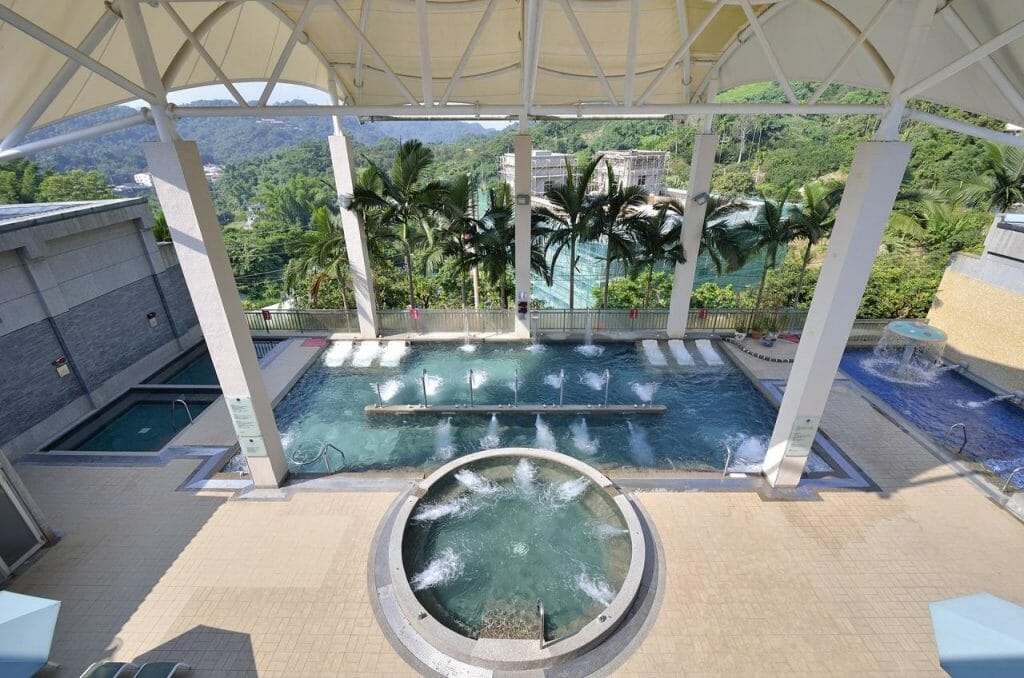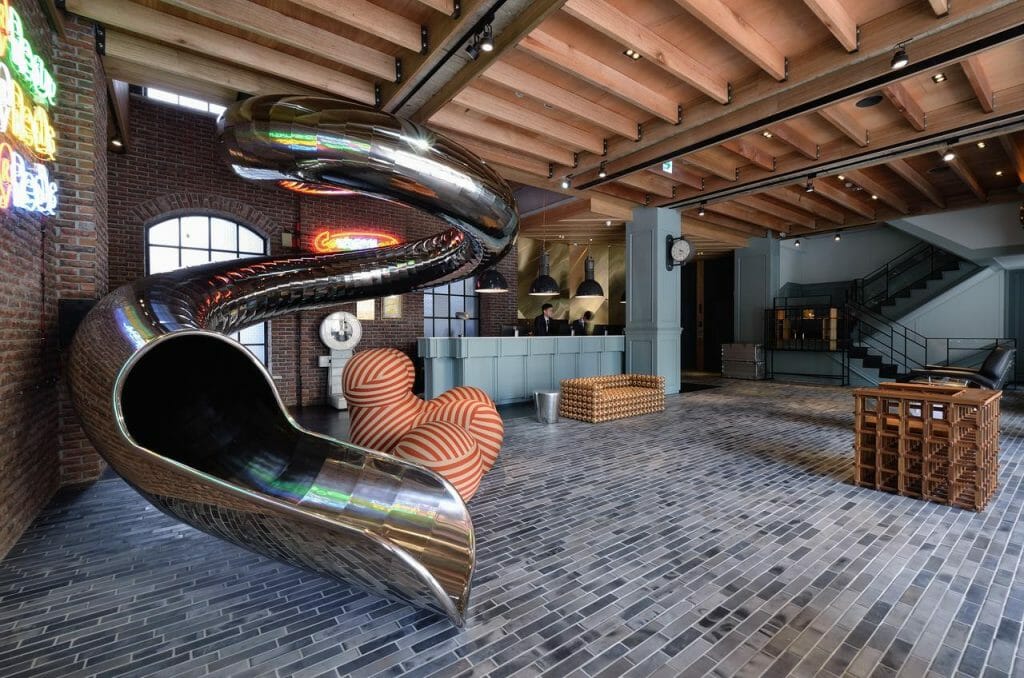 Gay Bars and Gay Clubs in Taichung Taiwan
Like the city itself, the gay nightlife scene in Taichung flies under-the-radar and is often overshadowed by Gay Taipei or Gay Hong Kong – but if you know where to look, rest assured there are plenty of intriguing gay and gay-friendly bars in Taichung! Depending on your mood you can find anything here from a relaxed cocktail in an upscale bar to an all-night dance rave surrounded by your queer family!
In the past gay events in Taichung used to take place but Flow seems to have stopped since early 2017, so it pays to ask around when you arrive (e.g. log into Grindr). At the moment however these are the most popular nightlife spots, gay bars and gay clubs in Taichung for travelers and locals.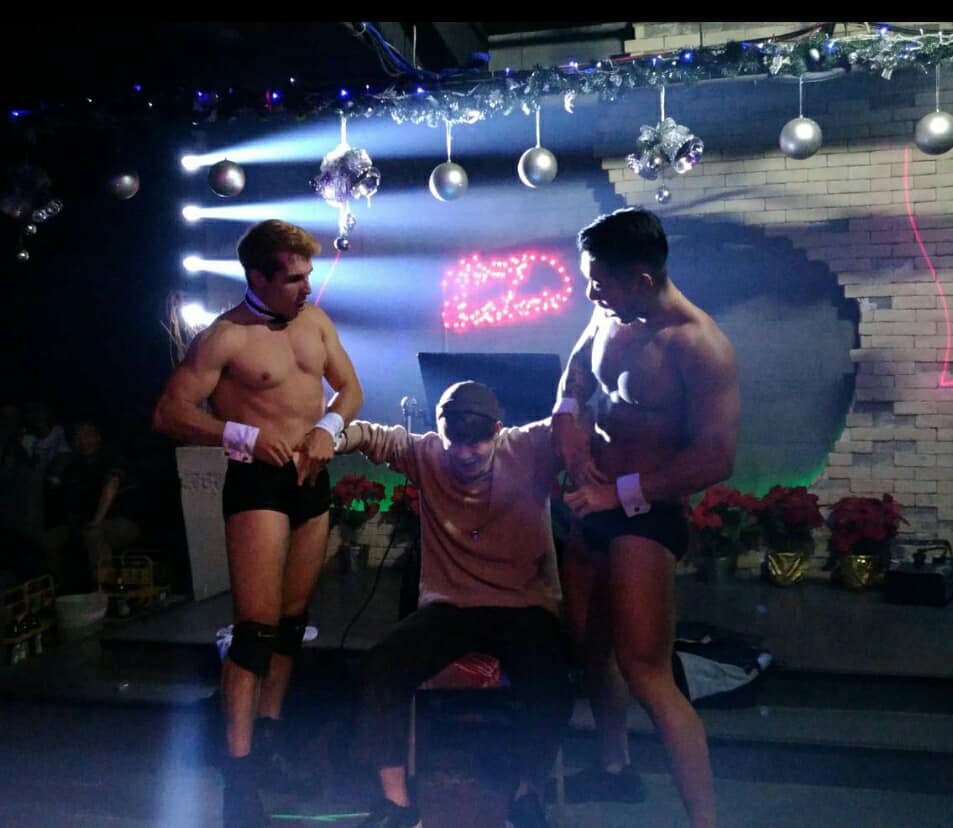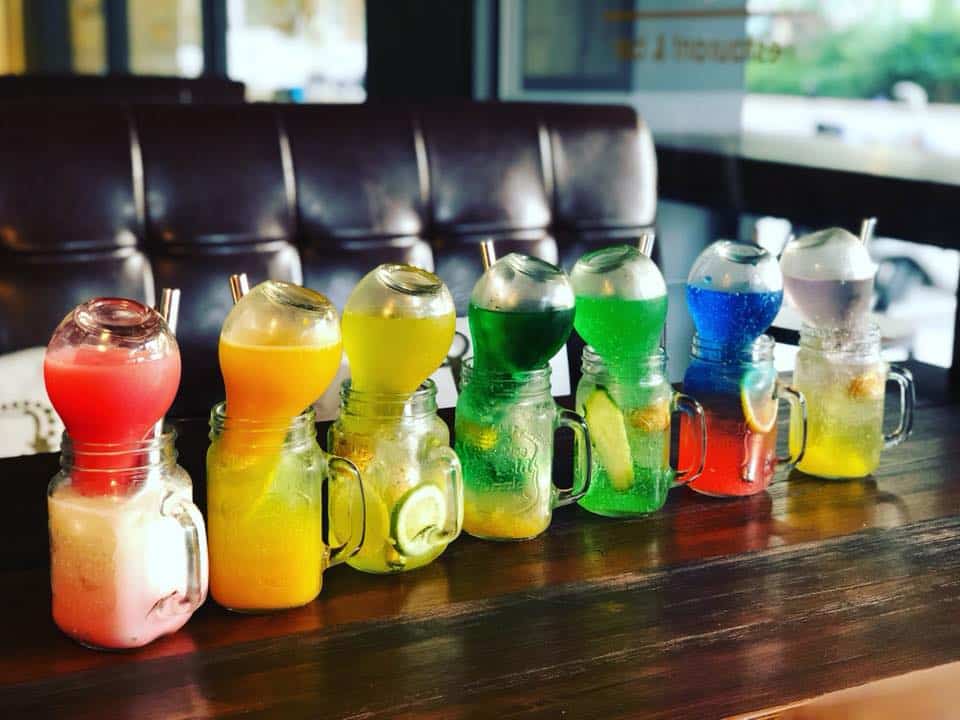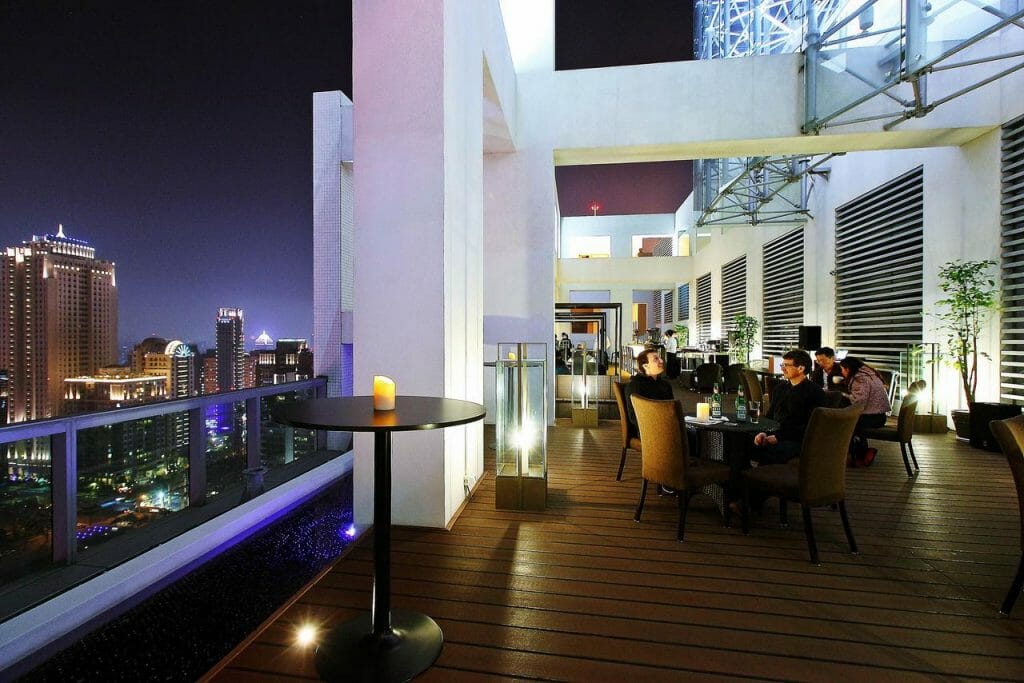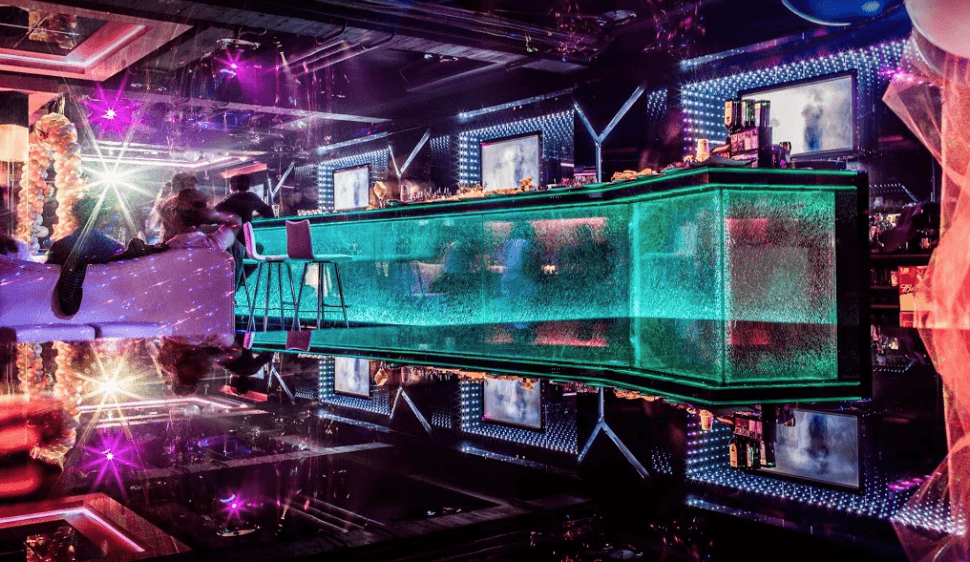 Man Massage and Gay Spas

in Taichung
Don't care about the sights or simply want to take advantage of high-quality gay spas in Taichung? Then why not get a sensual male massage in Taichung – there are plenty of options! Here are our most recommended gay spas in Taichung and male massage Taichung options (though there are plenty of other gay massage places in Taichung, we have heard mixed reviews about the rest!).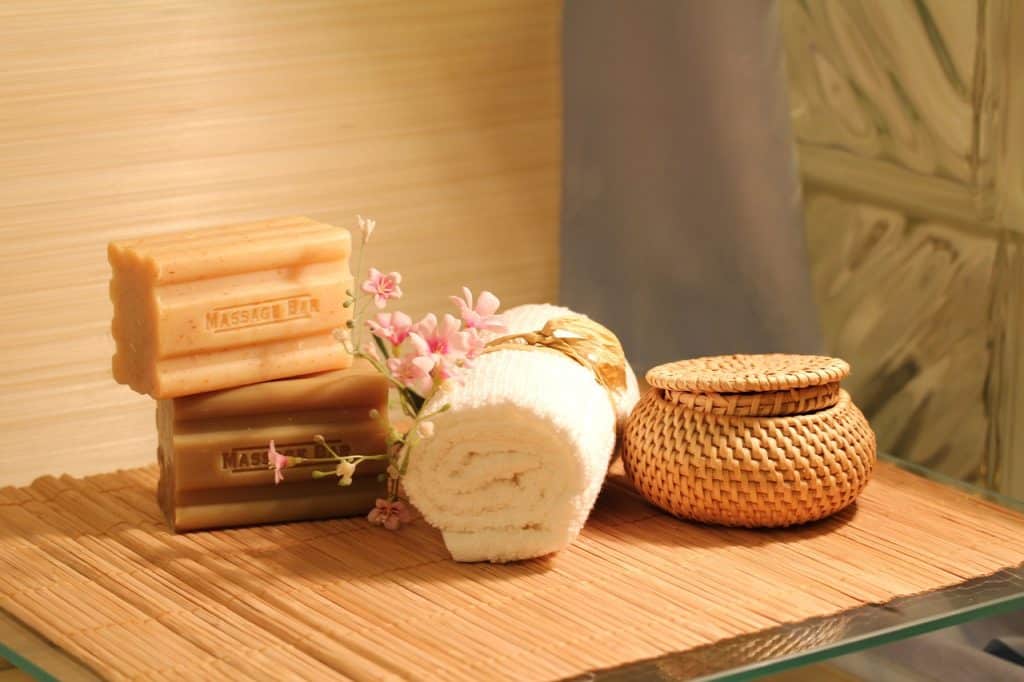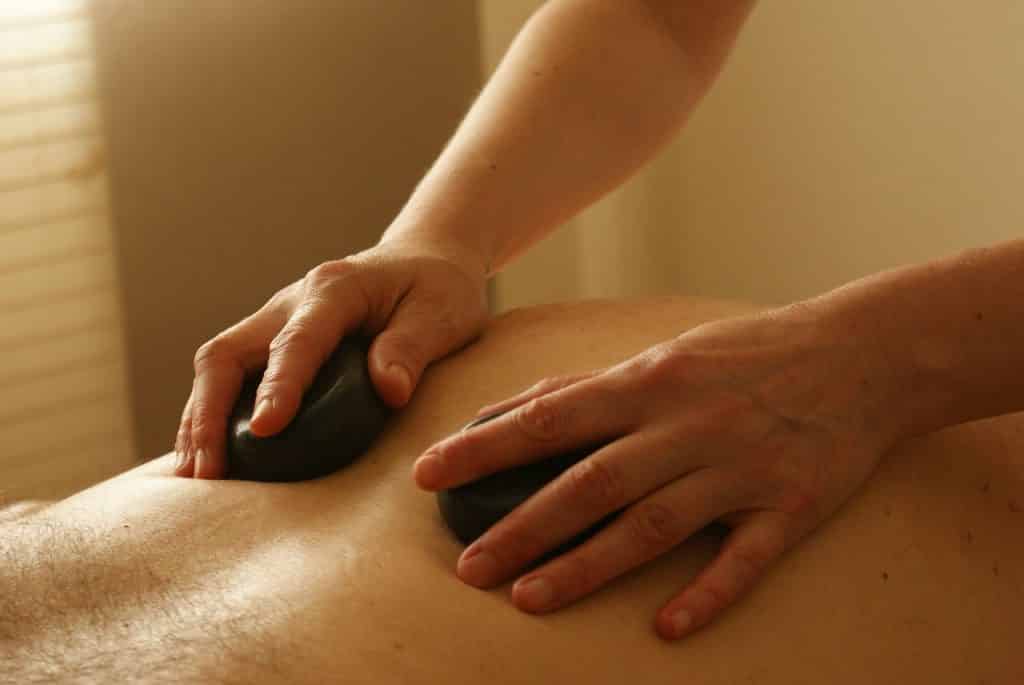 Gay Saunas

in Taichung
Had enough of gay cruising in Taichung – either in the bars or elsewhere?
For those who want a bit more guaranteed action, there is now only one gay sauna in Taichung but it can get pretty busy. Foreigners should have no issues visiting any Taichung gay sauna, but be warned that we have heard reports that older, hairy or chubbier guys might not get much action.
Adam Sauna (亞當三溫暖) – Old and tired, but it will do in a pinch. More expensive with action that the gay sauna's in Taipei, but there still always someone here to have fun with. Was popular with fit, younger guys but is now the old bathhouse left in town so its a mixed page. Steam room, TV / XXX lounge, maze and dark spaces with a play zone. This gay sauna in Taichung is a bit hard to find, look for the big white neon sign board and match the Chinese characters/phone number (+886 4 2220 1069). The address is correct in on our gay Taichung Map – No. 2號, Lane 19, Section 1, Shuangshi Road so you can use Google street view before you go. Most popular on weekend afternoon but can be busy from 4-6 pm on weekdays.
Honghua Palace Sauna is now permanently closed.