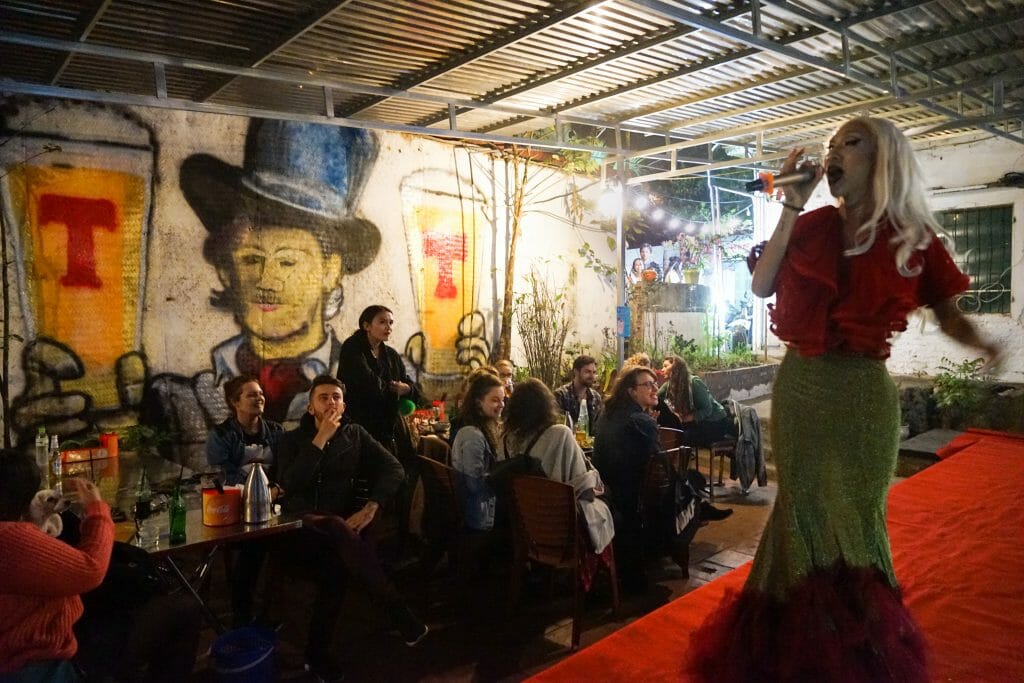 Hanoi – the charming capital of Vietnam – is a city lost in time but quickly finding its queer feet.
Everywhere you look, French, Chinese and Communist influences are visible markers of Hanoi's layers of history, but today Hanoi is one city racing forward into the future with boutique hotels, hipster hang-outs and hidden coffee shops cropping up almost daily.
While the traffic is still some of the worst we have seen in the world, travelers to Hanoi will fall in love with this eclectic mix of old and new, where you can spend the day exploring local markets and temples before sipping sunset cocktails in a high-rise sky bar then dancing the night away.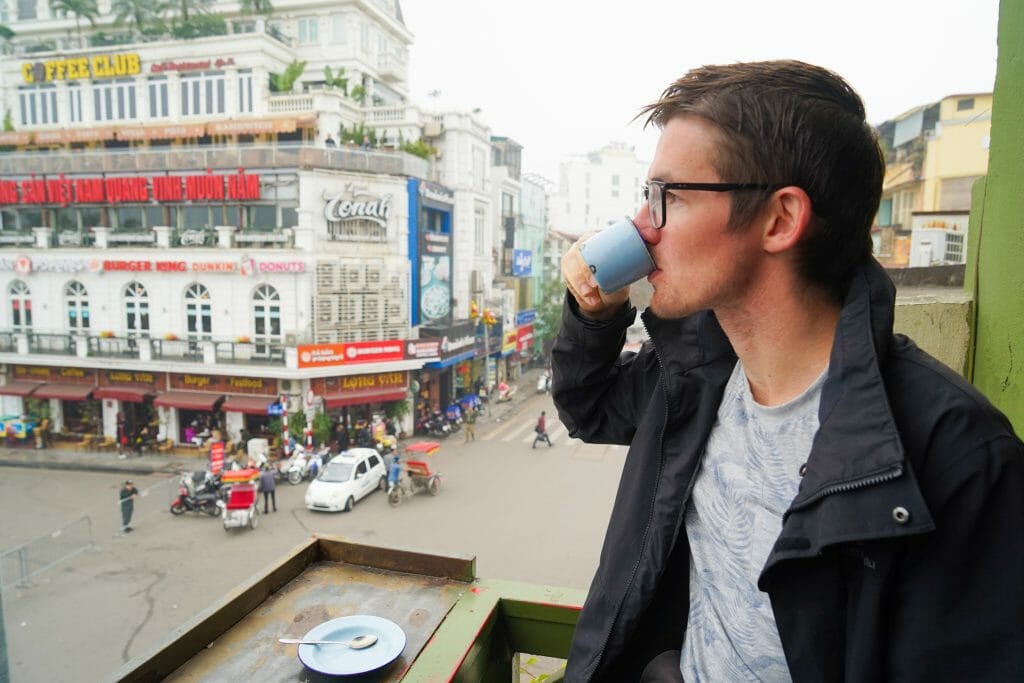 Not only is Hanoi getting a cosmopolitan facelift, but there is a raising rainbow in Vietnam as the government has rapidly changed its attitudes on the LGBT community from condemnation a decade ago to today allowing pride parades, gay weddings, the right to change legal gender and gay and lesbians serve openly in the military.
In fact, the party line conveyed in newspapers now is frequently homosexuality is natural and that to be 'against' it is backwards and superstitious. While there is still a long way to go, public opinion is quickly changing in this atheist / authoritarian state, and it's fair to say no one saw this move coming a decade ago.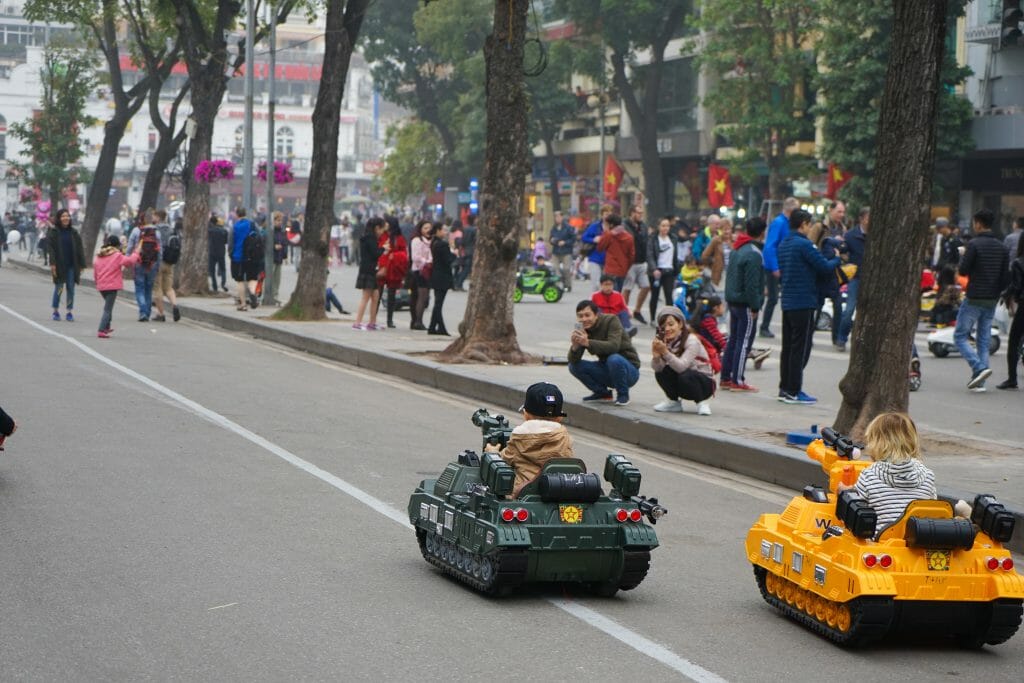 Hanoi Pride has been held and growing annually in September since 2012 and while it's not yet at the level of Taipei Pride – one of the world's biggest Pride's – it is a surprisingly big event with thousands of people taking place in the colorful parade. In the week beforehand there are plenty of LGBT exhibitions, discussions, film screenings and a bike rally.
This is one of the few open displays of LGBT Pride in Hanoi throughout the year, and we are so happy it is growing rapidly. If you can't wait for all that sexy, glitteratzi fun, there is now also the monthly Hanoi Queer Takeover Parties too!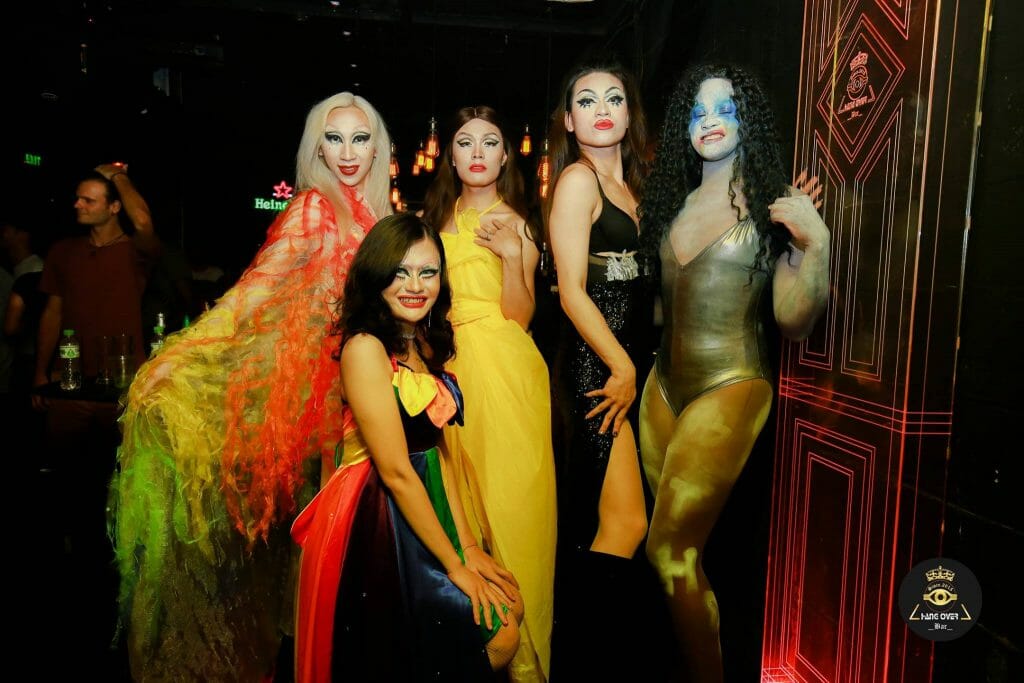 It even seems to have the implicit support of the 'communist' regime here, unlike in China where activities can be arranged but there is still no Pride Parade – or worst yet the roll-back of gay rights in Istanbul and Turkey. Hanoi is rapidly developing thanks to the current tourism boom and redefining itself, so we hope that more gay events, bars, and venues in Hanoi pop up in the future.
For now, travelers to gay Hanoi will find friendly and open-minded locals, but a relatively small gay scene thanks to a society that still very much values marriage and raising a family.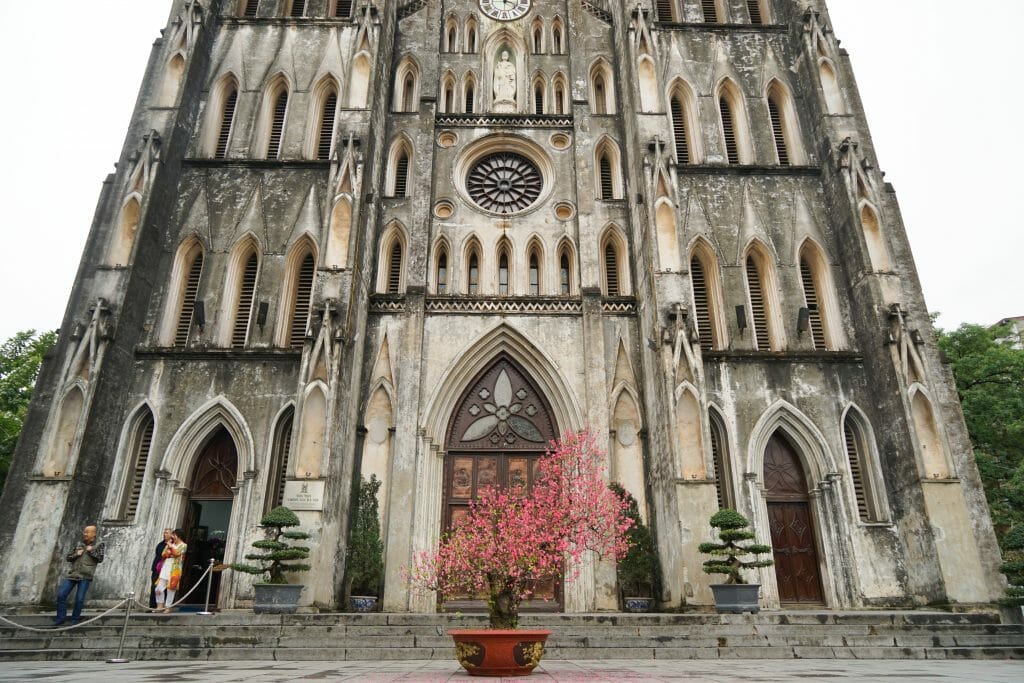 Gay Hanoi Guide: The Essential Guide To LGBT Travel In Hanoi Vietnam
Things To Do in Gay Hanoi
Obviously being gay does not define which attractions most of us will want to see in each city and most queer travelers will simply want to check out the top things to see in Hanoi during the day! There is so much to do here – but we found our favorite memories were wandering lost in the Old Town, sipping delicious cà phê đá in trendy cafes and stuffing ourselves with as much incredible street food as we could!
One of the best tips we can give you for exploring Gay Hanoi is to pre-order a travel SIM card for easy airport pickup and activation the moment you arrive so you will not pay a fortune in international roaming charges. Get restaurants recommendation and reservations on the fly, public transport instructions up to the minute, bar opening hours and if it is your thing – access to gay hook up apps to find out more about the local scene.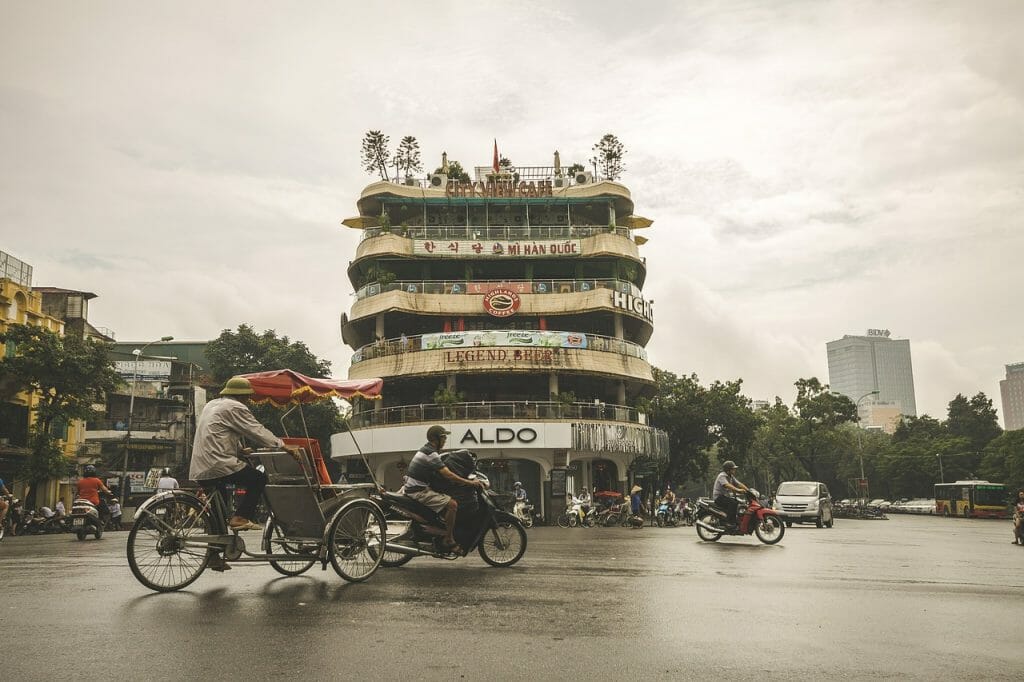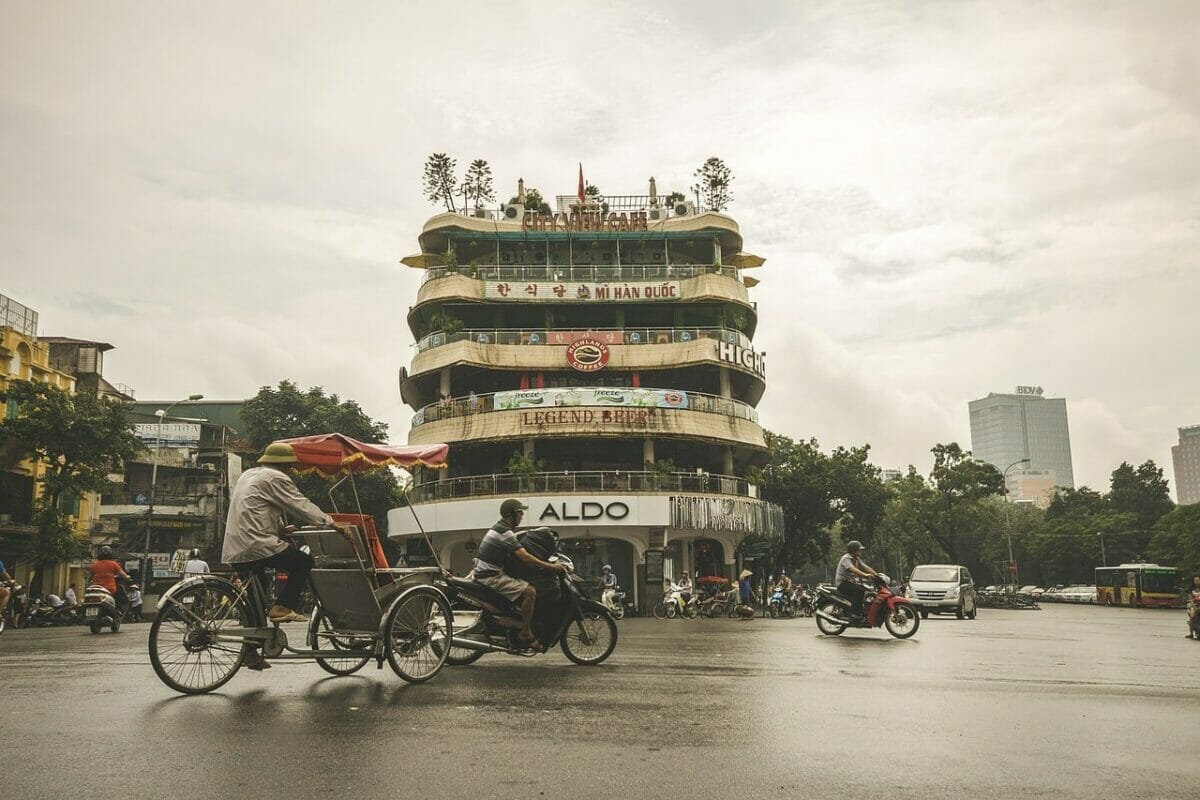 Mobile data is fast, cheap and available almost everywhere in Asia so it is no wonder most travelers chose to stay connected and to get off the beaten track (without ever worrying about getting lost). So why wait? Pre-order the best local SIM card now to have it waiting for you in Vietnam when you arrive.
In Southeast Asia, there is often a digital gap between local suppliers and world travelers and getting around can seem difficult. Luckily, we found Bookaway which enables travelers to find, compare and book ground transportation tickets online with outstanding user experience and a 24/7 support team that works closely with local suppliers. If you want to simplify the travel planning process and make travel ticket booking easier – check them out before you travel.
Still – it helps to have some idea what is going on, so here are the most popular attractions in Hanoi according to us!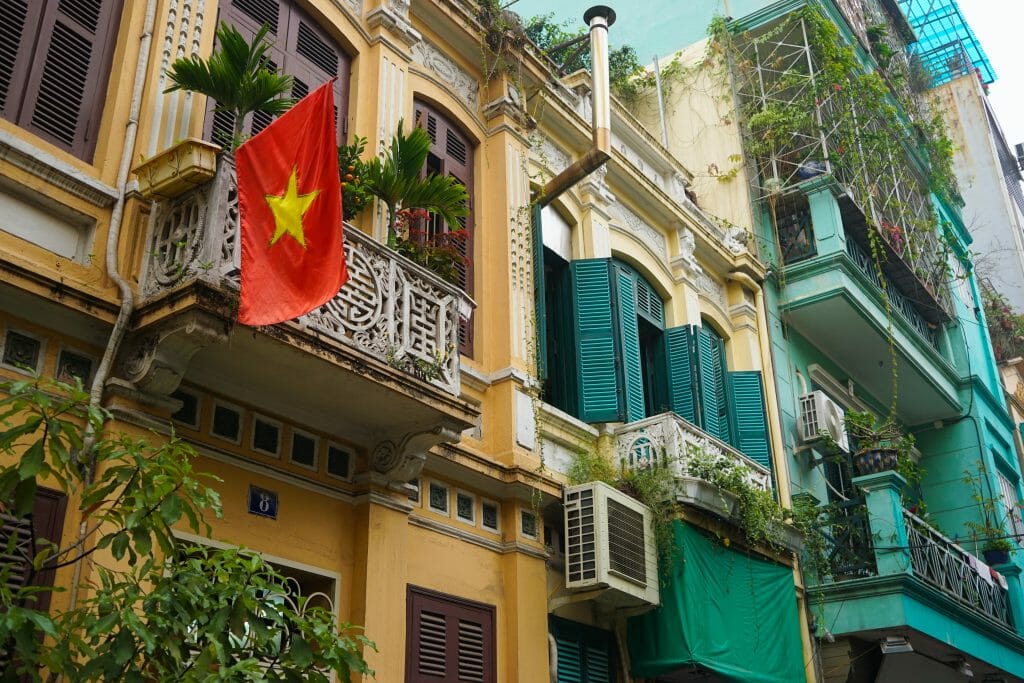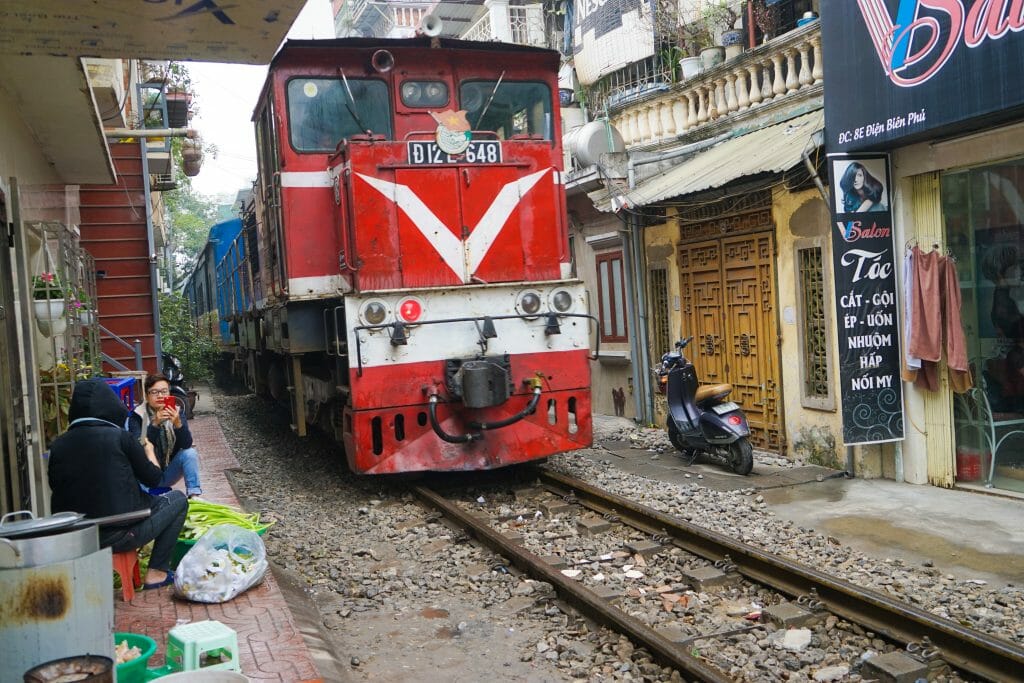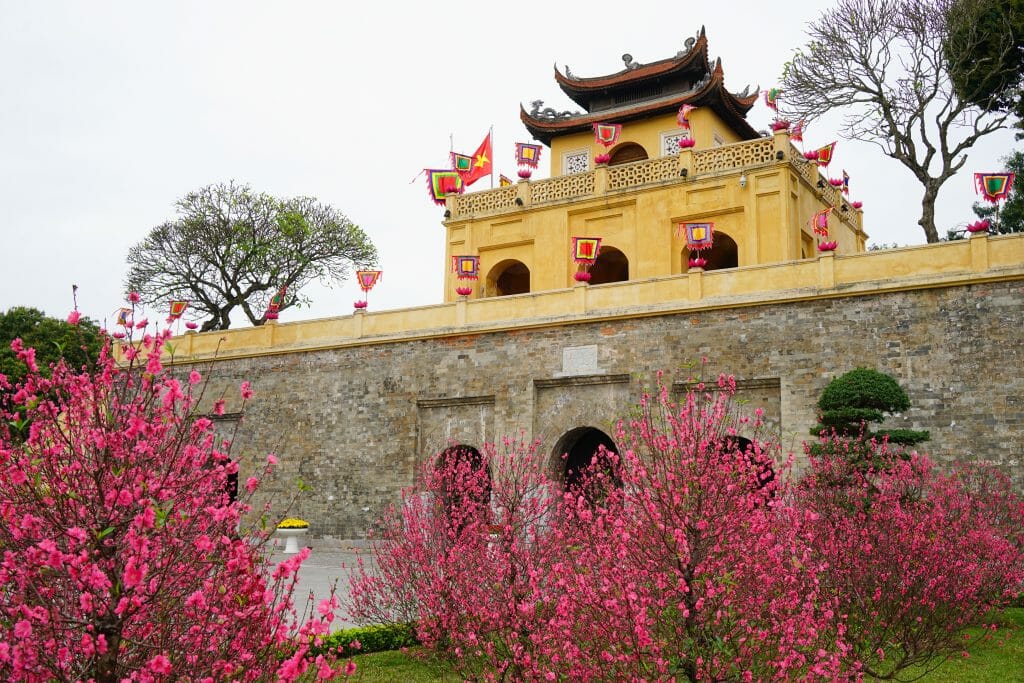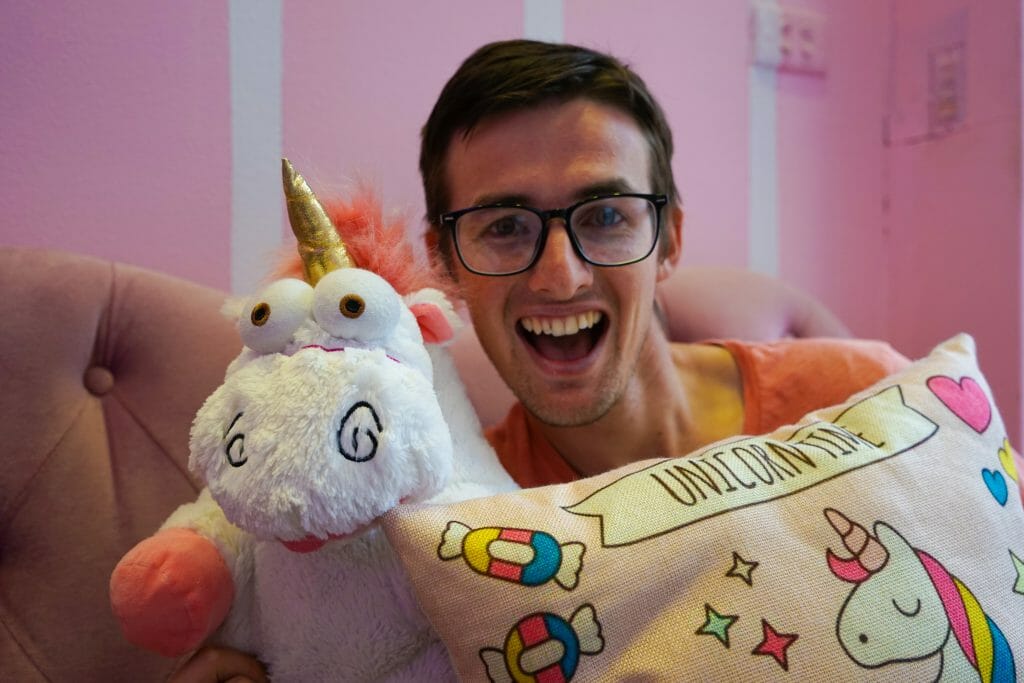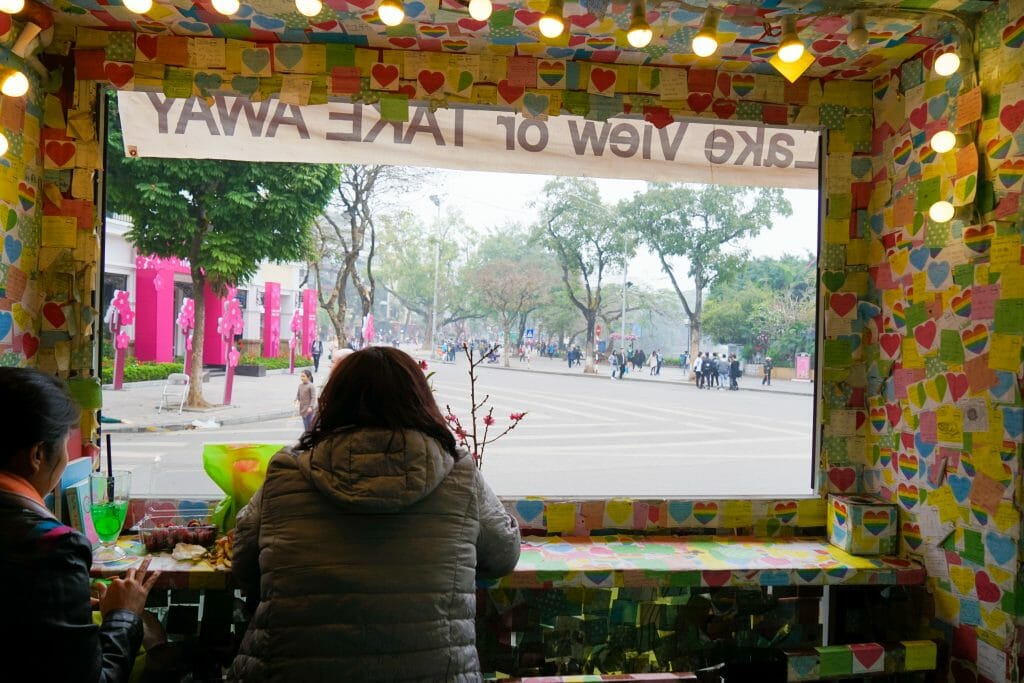 Gay-friendly and Gay Hotels in Hanoi Vietnam
As Hanoi is one of the most progressive and gay-friendly cities in Vietnam, most quality hotels in Hanoi can be considered gay-friendly, and none of our readers will likely experience issues – after all being gay-friendly is not all about upscale luxury, but about providing friendly service and welcoming everyone with open arms!
Having said that, everyone likes to be surrounded by people with common interests, and as such there are a few well-known gay-friendly hotels in Hanoi that are hot spots for gay travelers to stay – either because of their location or their design and inclusive vibes.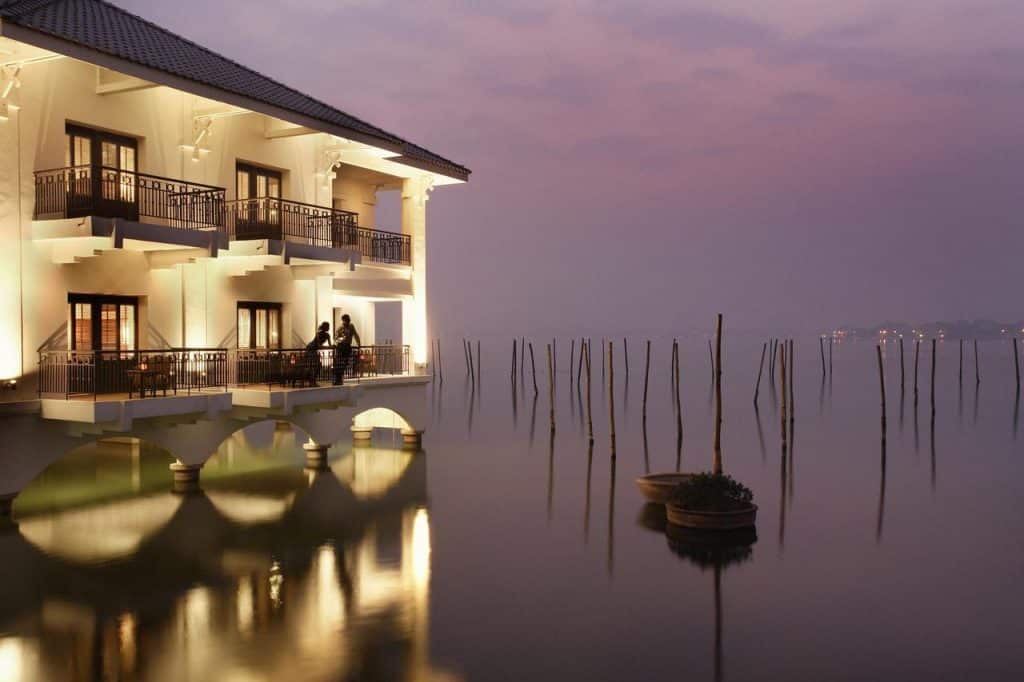 The following hotels in Gay Hanoi have all had a glowing recommendation from gay travelers in the past, but of course, there are
hundreds of other hotels in Hanoi
if these are not quite what you are looking for. Whether you want a fun and social hostel, a cheap place to crash after a night of partying or a chic designer option to sip cocktails and surround yourself with fabulous people – Gay Hanoi has something for everyone!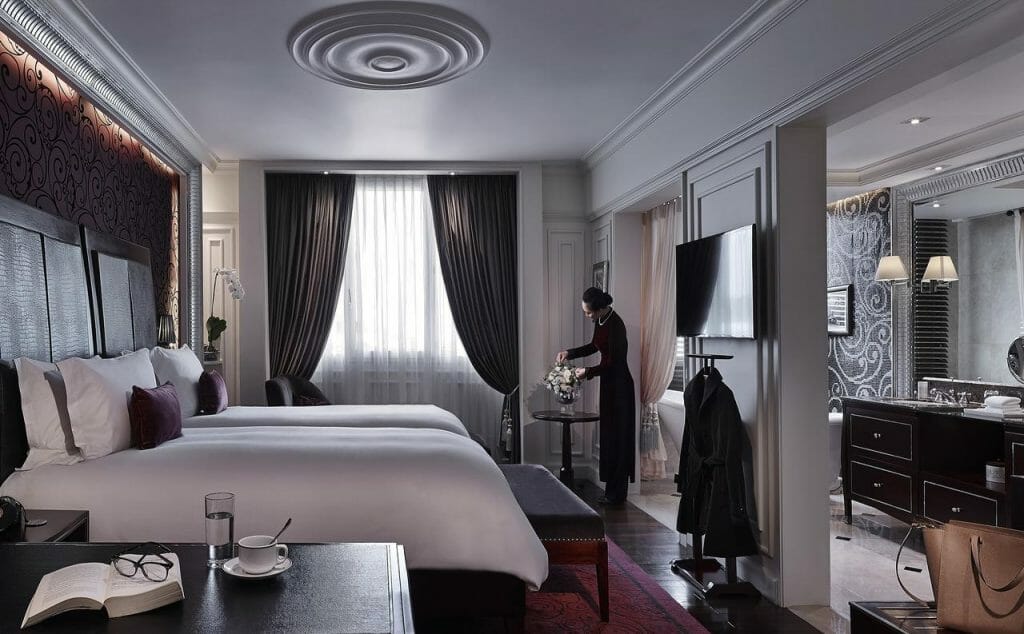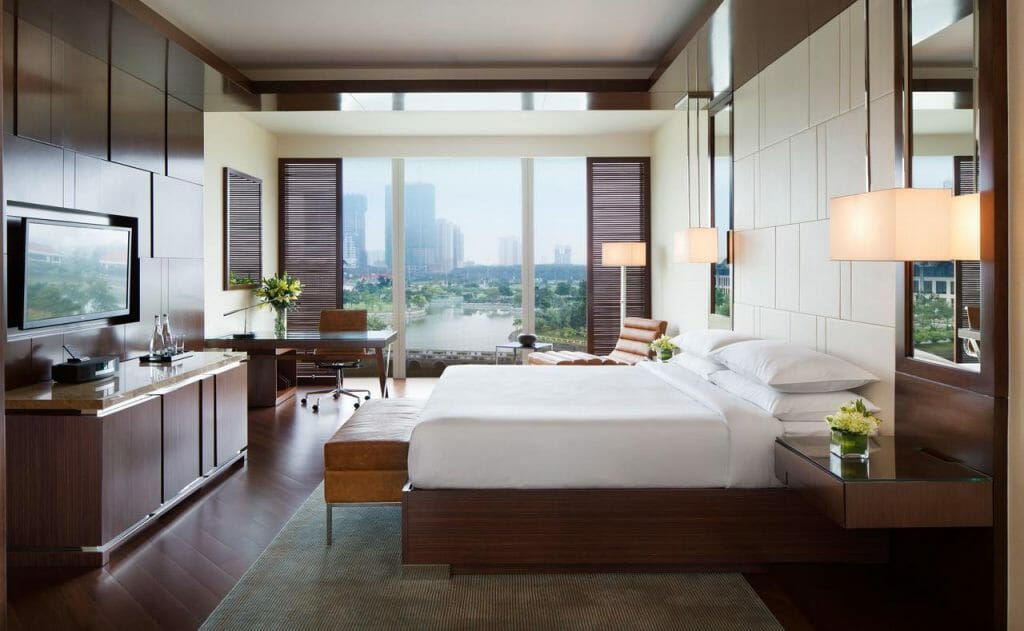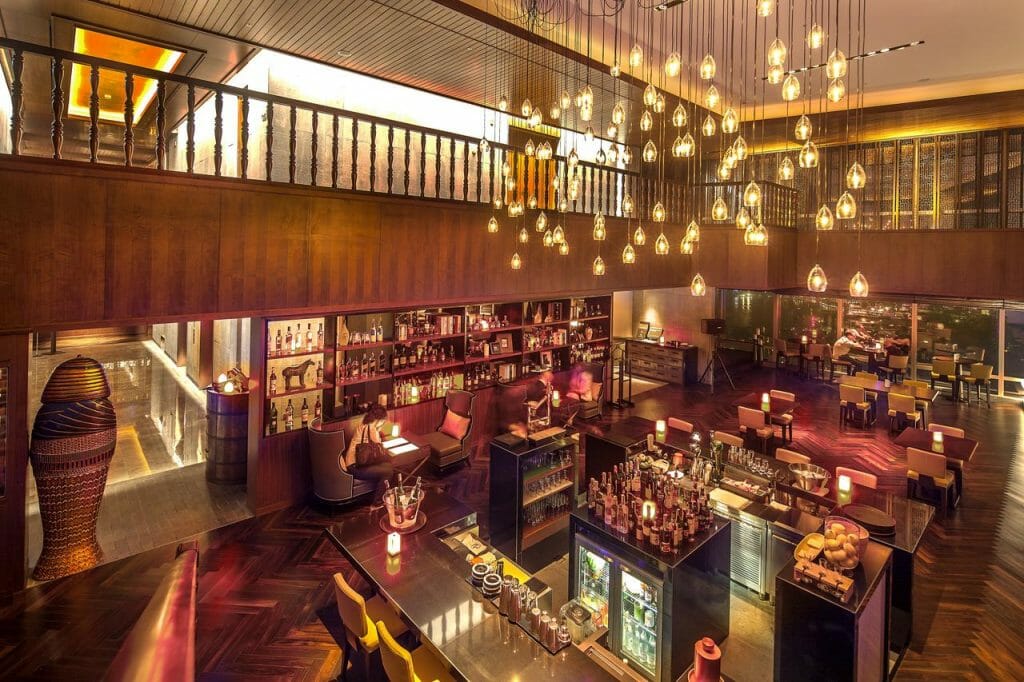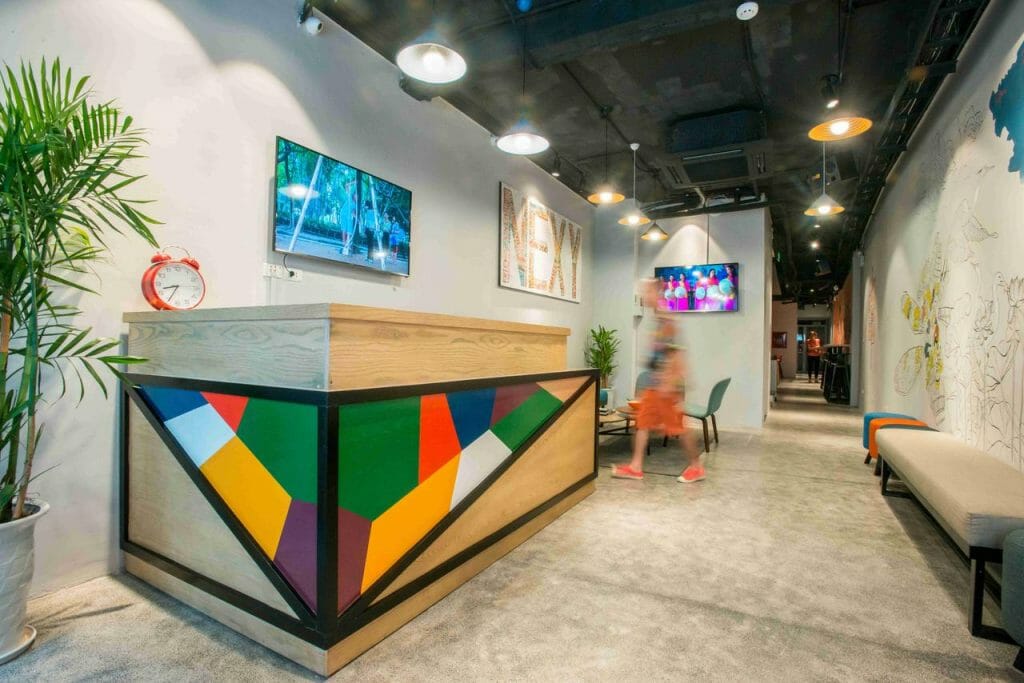 For a city of its size, Gay Hanoi has a relatively limited array of gay nightlife – though hopefully, the current boom in tourism will encourage more LGBT bars, clubs, and events to spring up in the future.
More known for late night coffee chats and colonial charm, nightlife is often focussed around tourists and expats with a few younger, wealthy locals – and your best luck might be asked around at the Golden Cock gay bar where else people are heading, or join the LGBTQ Hanoi Facebook Group.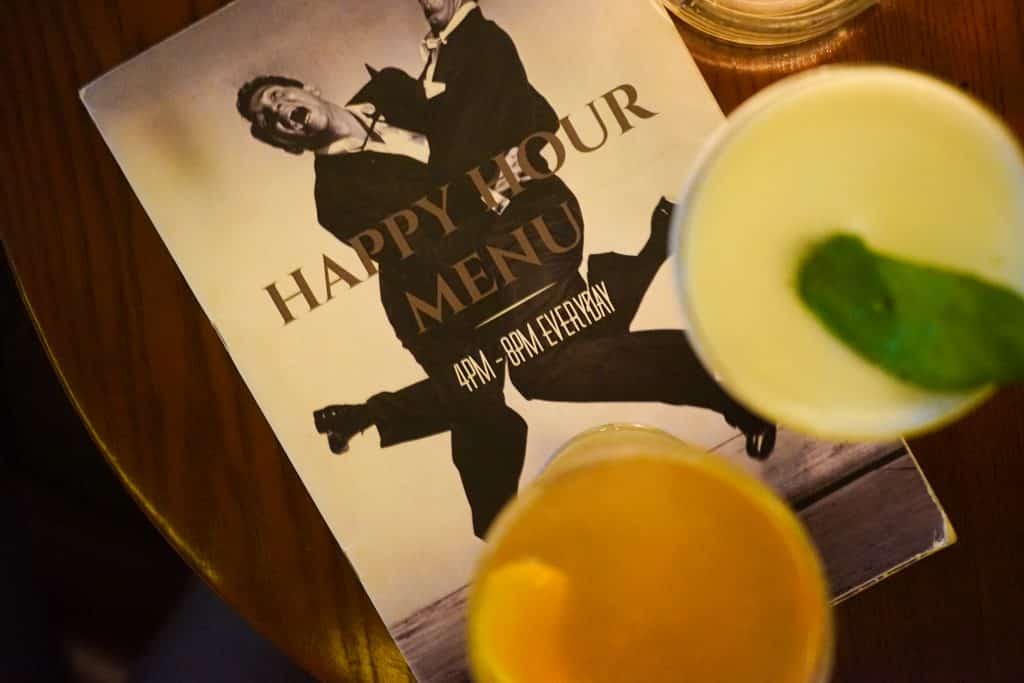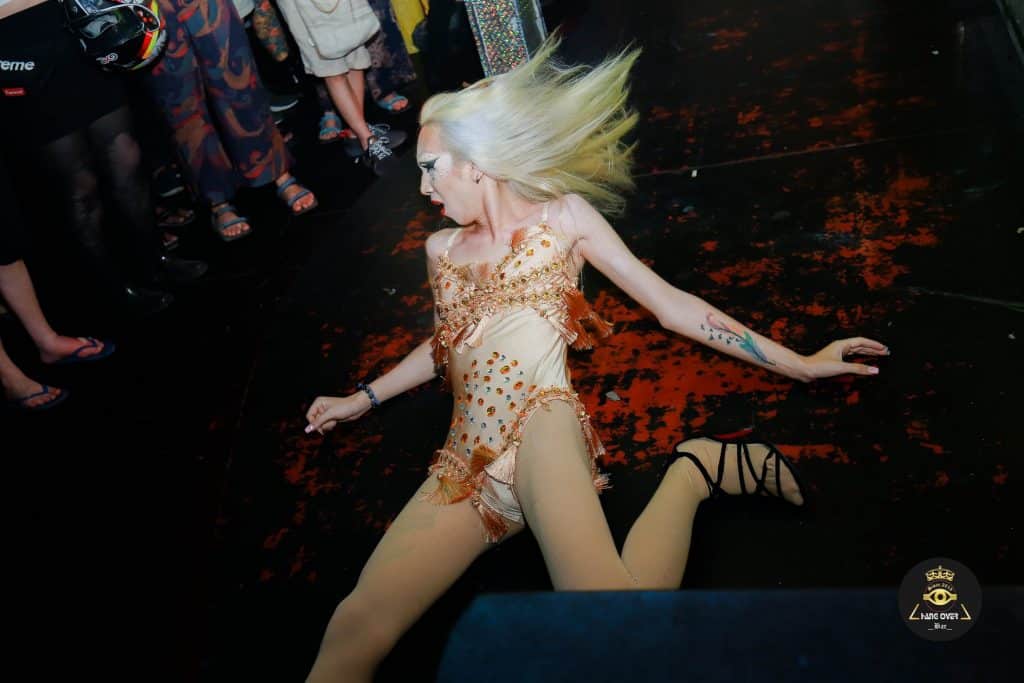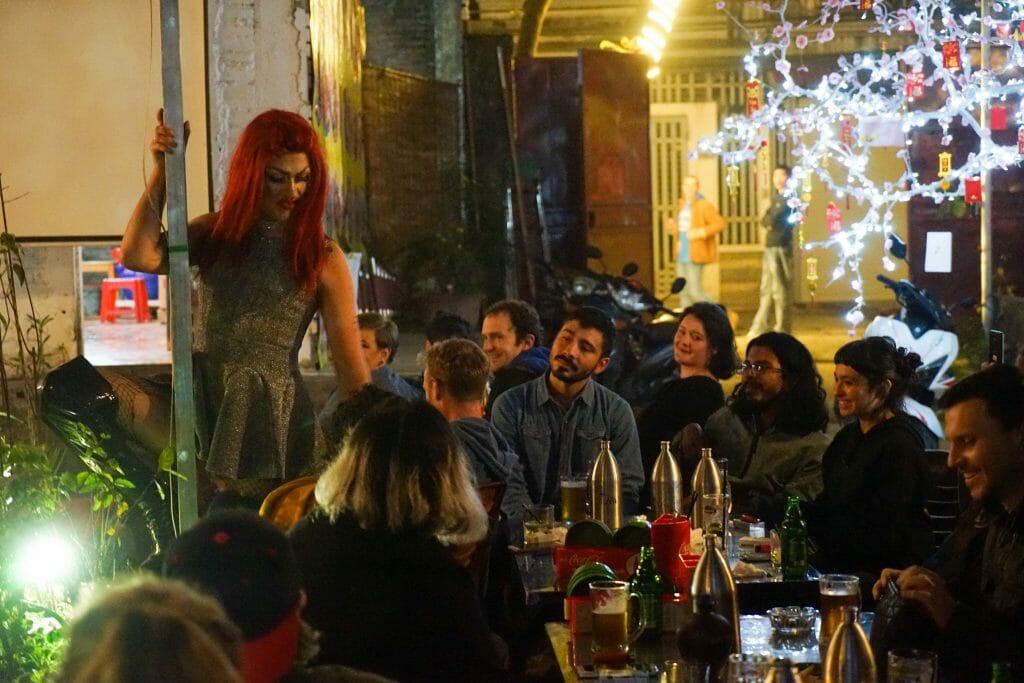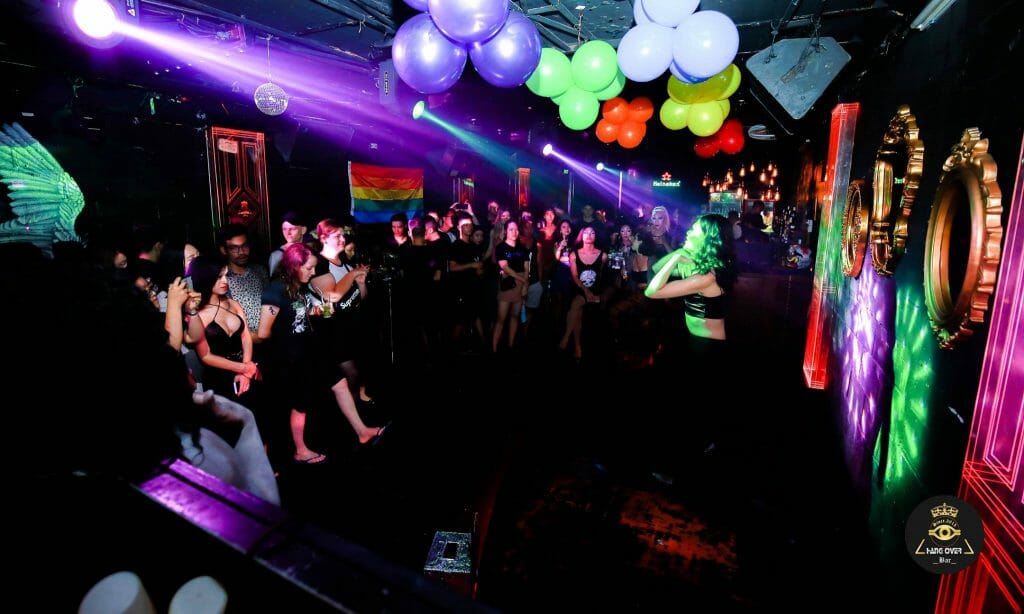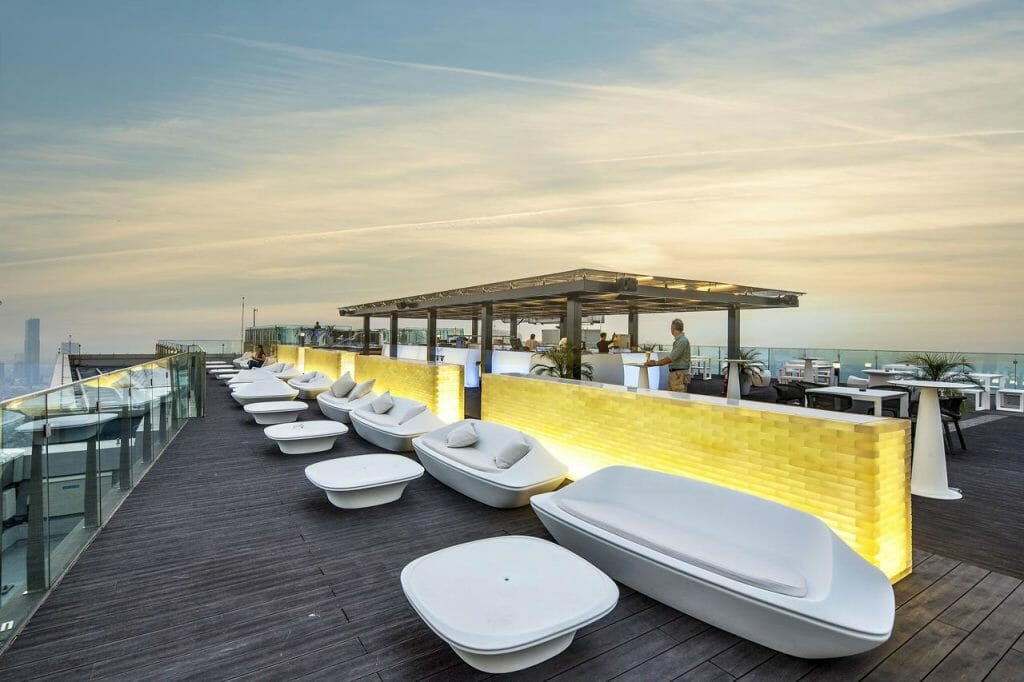 Male Massage and Gay Spa

in Hanoi
Don't care about the sights or simply want to take advantage of affordable gay massages in Hanoi? Then why not get a sensual male massage in Hanoi – there are plenty of options! Here are top recommended gay spas and male massage in Hanoi options (there are other gay massage places of course – we have just heard mixed reviews about the rest!).
Z Spa Hanoi – Male masseurs providing massages for men by men. Friendly service, prices listed up front on the website and you are able to pay for standard, premium or luxury rooms – all of which are very reasonably priced.
Tori Spa – Well trained male massage therapists who know how to relieve your pain points. A less than glamorous location but gay-owned and they also offer haircuts, facial treatments, and body hair removal.
Paradise Men's Spa – Popular massage service providing out-call male massages on Hanoi 24 hours a day.
O'Spa Hang Dao @ Oriental Suites Hotel & Spa Hanoi – One of the best spas in Hanoi offering high-quality spa and massage packages in an exotic rainforest meets old school cigar lounge setting. A great way to spend a rainy day in Hanoi – we loved the full-body massage with all-natural ginger oil which was just heaven.
Ciel Spa Hanoi – A stand-alone luxury spa near Hoan Kiem Lake with a wide range of traditional massages, facial and body treatments. The signature Bamboo Massage is a crowd favorite, but we can never say no to a hot stone massage…
Hanoi La Belle Spa – The top rated spa in Hanoi with all the expected services. Absolute heaven and good value for money, be sure to book in advance as they get swamped. A great way to spoil yourself after a long flight or before returning home.

Gay Spas & Gay Saunas

in Hanoi
Had enough of gay cruising in Hanoi – either in the bars or elsewhere?
For those who want a bit more guaranteed action, the gay saunas in Hanoi are open late but are not on the same level as those you can find in
Gay Taipei
or
Gay Bangkok.
For a city of this size, the gay sauna scene in Hanoi and is most busy on weekends or in the evening – but facilities are generally run down if not downright dirty (somewhat similar to
Shanghai
).
In such a foreign-friendly city you will have no issues visiting the Hanoi gay sauna as a foreigner – but expect plenty of shy Vietnamese guys who are afraid to break the touch barrier (like many guys in Asia. You will always need to make the first move if you are interested – or head to the dark rooms to get right down to business.
Spa Adam Hanoi – The first gay sauna to open in Hanoi around ten years ago, and things are badly in need of a refresh, and it's very dark inside. If you're a clean freak, you might want to skip this one, but otherwise, there is plenty of cute guys and action here – especially in the dark room. There is also a dry sauna, steam bath, and jacuzzi – and Spa Adam Hanoi is very cheap at least. The busiest hours are 5 PM to 8 PM, but it's a long drive to Vu Thanh Lane 29 where you need to search on the small street to find it as it has no sign.
Titan Sauna – Newer and more conveniently gay sauna located in the West Lake expat neighborhood of Yên Phụ just a short walk from the InterContinental Hanoi. Titan sauna can still be dirty but has more modern facilities with a Himalayan rock salt steam room, lounge, private cabins, shower, sauna and dark room. Our favorite gay sauna in Hanoi by a long shot (but still not perfect by far).