Hanoi – the charming capital of Vietnam – is a city lost in time but quickly finding its queer feet.
Everywhere you look, French, Chinese and Communist influences are visible markers of Hanoi's layers of history, but today Hanoi is one city racing forward into the future with boutique hotels, hipster hang-outs and hidden coffee shops cropping up almost daily.
While the traffic is still some of the worst we have seen in the world, travelers to Hanoi will fall in love with this eclectic mix of old and new, where you can spend the day exploring local markets and temples before sipping sunset cocktails in a high-rise sky bar then dancing the night away.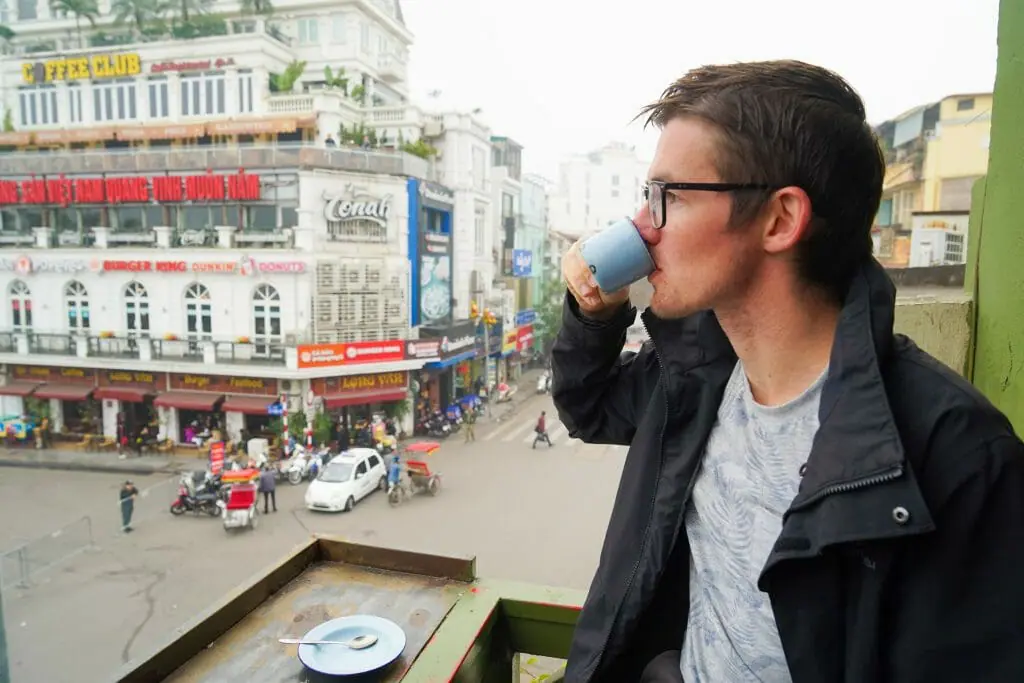 Not only is Hanoi getting a cosmopolitan facelift, but there is a raising rainbow in Vietnam as the government has rapidly changed its attitudes toward the LGBT community from condemnation a decade ago to today, allowing pride parades, gay weddings, the right to change legal gender and gay and lesbians serve openly in the military.
In fact, the party line conveyed in newspapers now is frequently homosexuality is natural and that to be 'against' it is backward and superstitious.
While there is still a long way to go, public opinion is quickly changing in this atheist / authoritarian state, and it's fair to say no one saw this move coming a decade ago.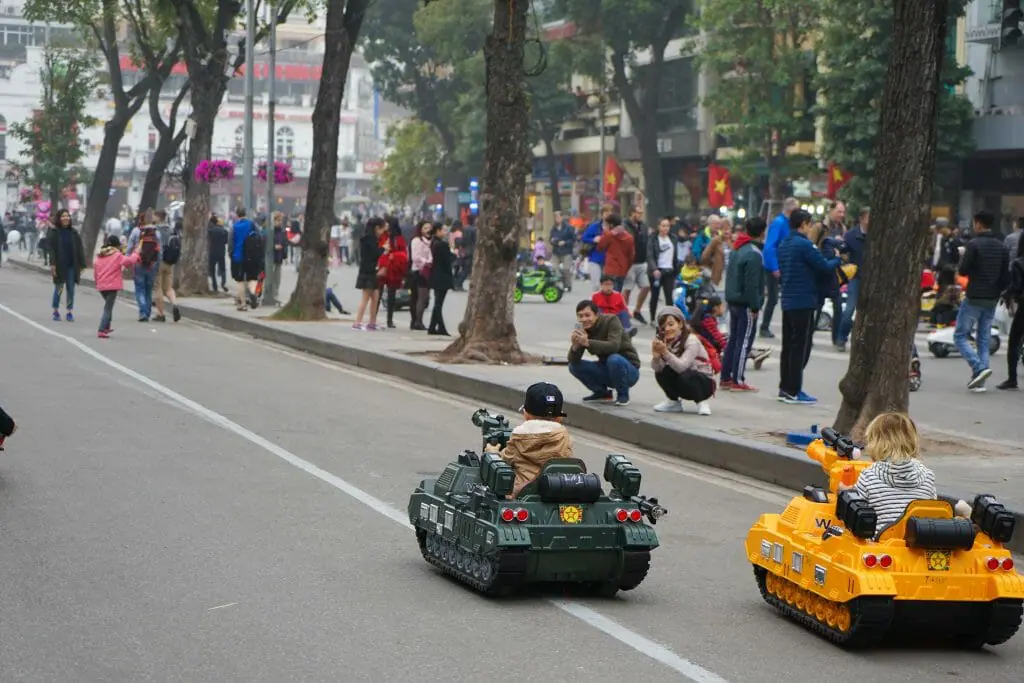 Hanoi Pride has been held and growing annually in September since 2012, and while it's not yet at the level of Taipei Pride – one of the world's biggest Pride – it is a surprisingly big event with thousands of people taking place in the colorful parade. In the week beforehand, there are plenty of LGBT exhibitions, discussions, film screenings and a bike rally.
This is one of the few open displays of LGBT Pride in Hanoi throughout the year, and we are so happy it is growing rapidly. If you can't wait for all that sexy, glitterati fun, there are now also the monthly Hanoi Queer Takeover Parties too!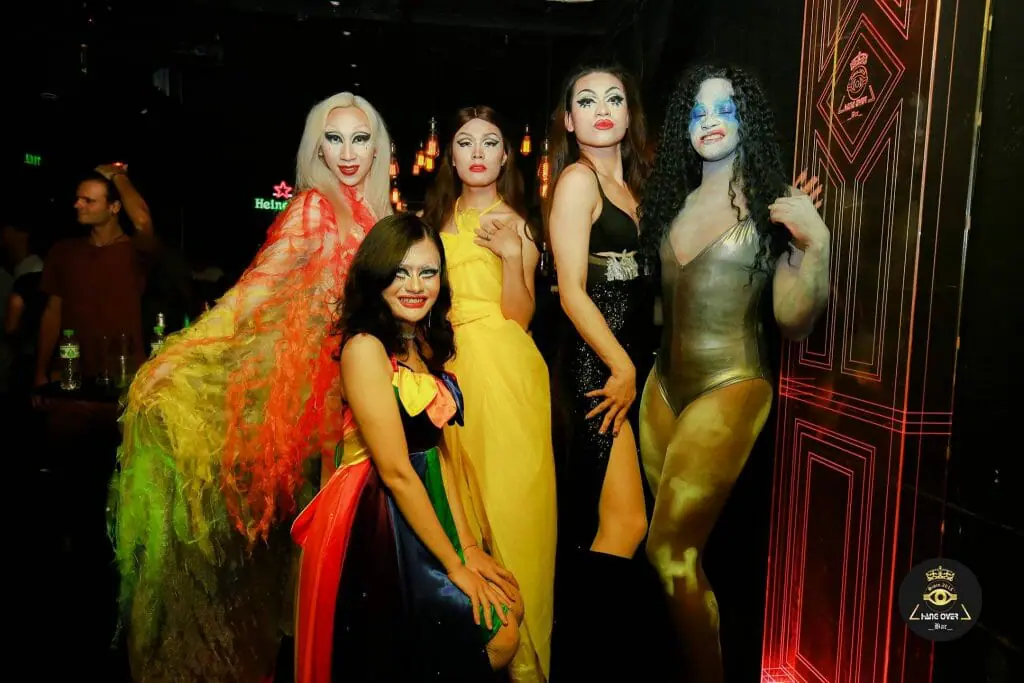 It even seems to have the implicit support of the 'communist' regime here, unlike in China, where activities can be arranged, but there is still no Pride Parade – or, worst yet, the roll-back of gay rights in Istanbul and Turkey. Hanoi is rapidly developing thanks to the current tourism boom and redefining itself, so we hope that more gay events, bars, and venues in Hanoi pop up in the future.
For now, travelers to gay Hanoi will find friendly and open-minded locals but a relatively small gay scene thanks to a society that still very much values marriage and raising a family.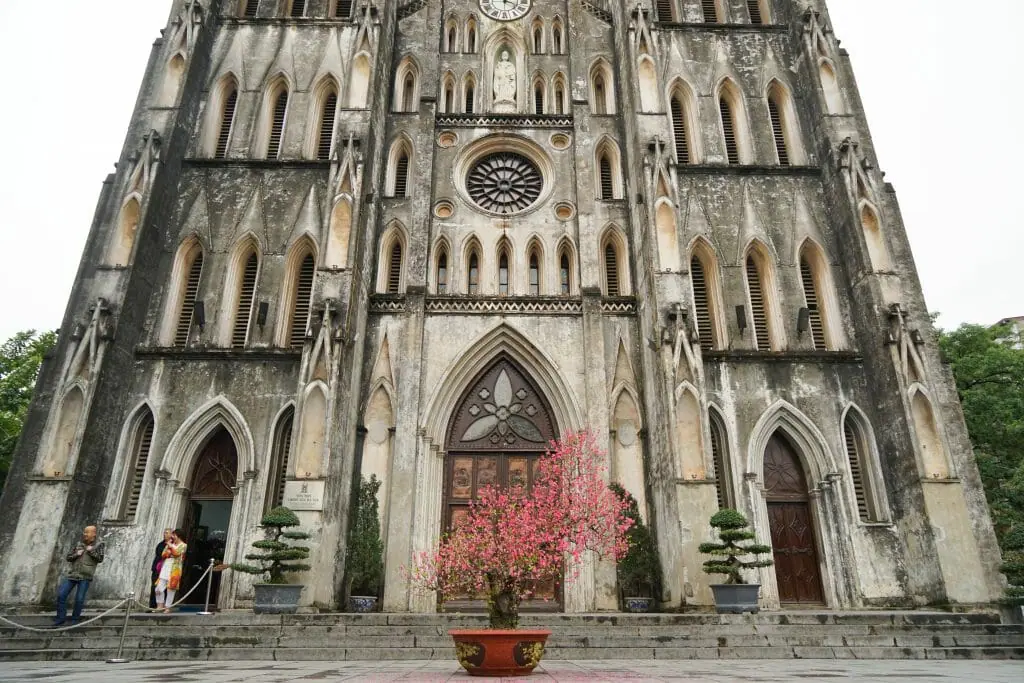 Things To Do in Gay Hanoi
Obviously, being gay does not define which attractions most of us will want to see in each city, and most queer travelers will simply want to check out the top things to see in Hanoi during the day! There is so much to do here – but we found our favorite memories were wandering lost in the Old Town, sipping delicious cà phê đá in trendy cafes and stuffing ourselves with as much incredible street food as we could!
One of the best tips we can give you for exploring Gay Hanoi is to pre-order a travel SIM card for easy airport pickup and activation the moment you arrive so you will not pay a fortune in international roaming charges.
Get restaurants recommendation and reservations on the fly, public transport instructions up to the minute, bar opening hours, and, if it is your thing – access to gay hookup apps to find out more about the local scene.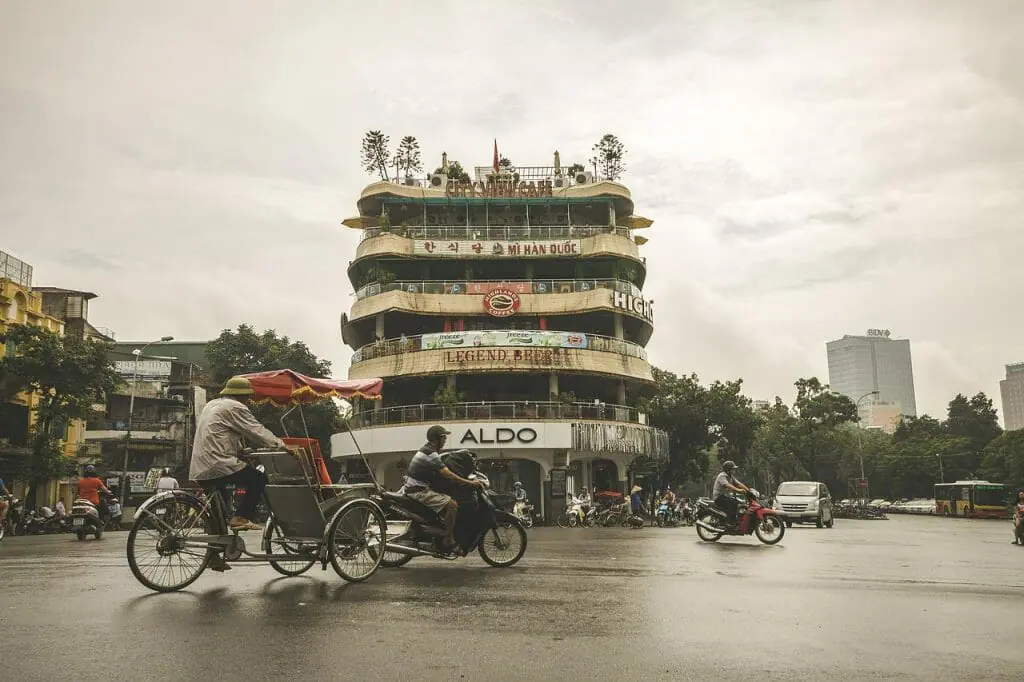 Mobile data is fast, cheap and available almost everywhere in Asia, so it is no wonder most travelers choose to stay connected and get off the beaten track (without ever worrying about getting lost). So why wait? Pre-order the best local SIM card now to have it waiting for you in Vietnam when you arrive.
In Southeast Asia, there is often a digital gap between local suppliers and world travelers and getting around can seem difficult. Luckily, we found Bookaway, which enables travelers to find, compare and book ground transportation tickets online with outstanding user experience and a 24/7 support team that works closely with local suppliers.
If you want to simplify the travel planning process and make travel ticket booking easier – check them out before you travel.
Still – it helps to have some idea of what is going on, so here are the most popular attractions in Hanoi according to us!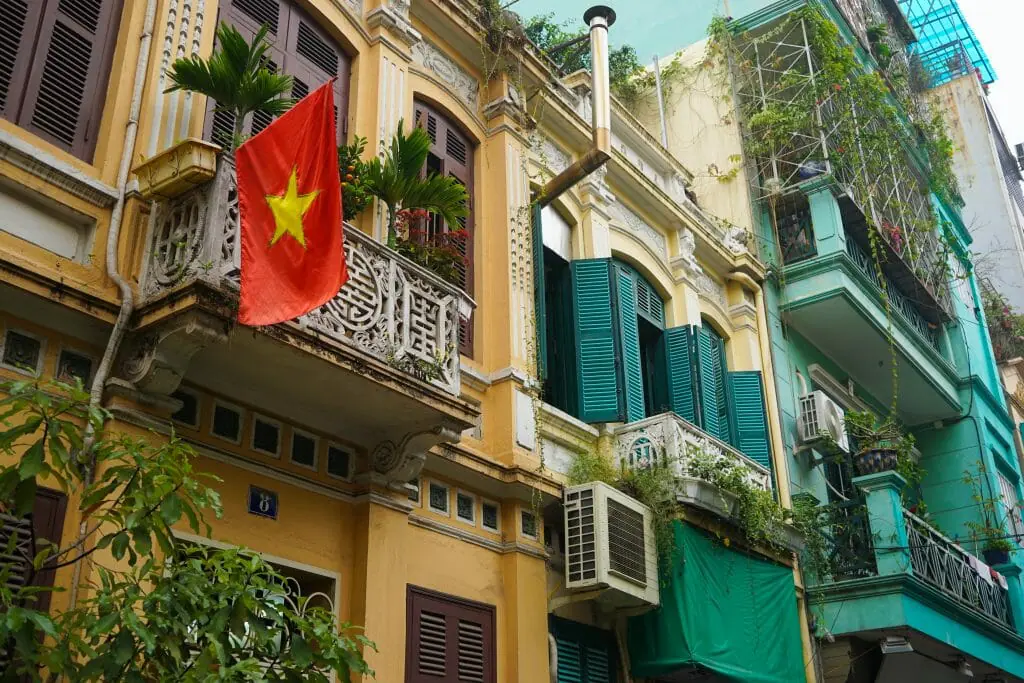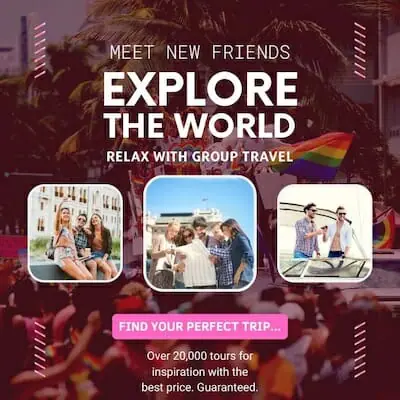 A serene lake in the middle of Hanoi's Old Town with a temple and pagoda in the center. Nice to walk around – and you might even spot some turtles. A favorite place for local hustler boys to scam gay men; we don't recommend cruising here.
Try The Coffe
Vietnam is famous for its coffee, and you are truly spoilt for choice in Hanoi! We loved the LGBT-popular Note Coffee Hanoi, where the cute guy's energy and warmth, plus colorful notes covering the wall, made us feel at home, but we preferred the coffee at Cộng Cà Phê – a military chic communist coffee.
Multiple locations, but we loved the third-floor balcony location, right on the busy roundabout in the Old Quarter.
Hanoi Train Street
The famous street, which is actually a train track fronted by houses. Take a wander through – located between Lê Duẩn and Khâm Thin road in Hanoi's old quarter – and get glimpses of local life through windows as you wait for the next train to chug through slowly. Look out for the police putting barriers down on the adjacent streets, and grab a bowl of pho for maximum effect.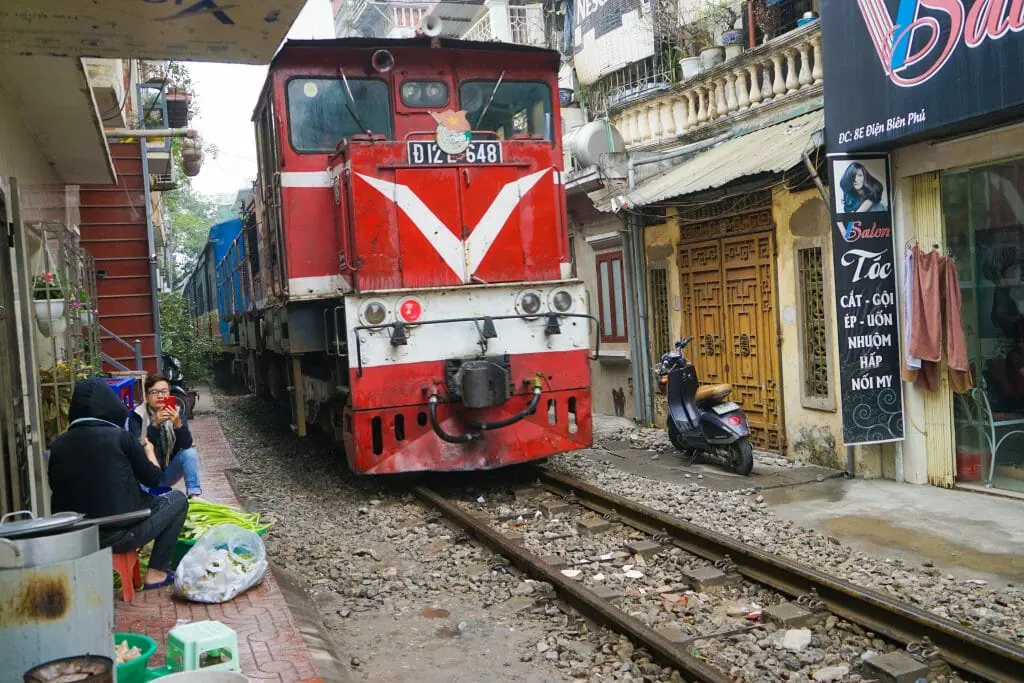 In a city with no shortage of fantastic museums, we loved exploring this gorgeous French Colonial building the most. A hidden gem, this museum is filled with all sorts of traditional, religious, modern and contemporary Vietnamese art – and the entry ticket is a steal!
The largest freshwater lake in Hanoi and the oldest Buddhist Temple. Take a wander in this expat-popular area with trendy cafes and dining, and explore this ancient temple with plenty of fish and turtles for sale – we still are not entirely sure why!
A chaotic covered market in the heart of the Old Town. Oh-so-photogenic, you can see local life at play here and perhaps try your hand at bargaining for food or cheap clothing and fake goods.
The most famous site in Vietnam, this is one place you don't want to do on a budget..and make sure you stay overnight! Sailing through these megalithic limestone monuments on the deck of our luxury junk sipping cocktails was fabulous – but for those who need a bit more activity, be sure to go for a company that includes kayaking and a bit of hiking.
Imperial Citadel of Thăng Long
A UNESCO World Heritage Site, this imperial citadel has a long and complex history with the Vietnamese and French that is worth exploring.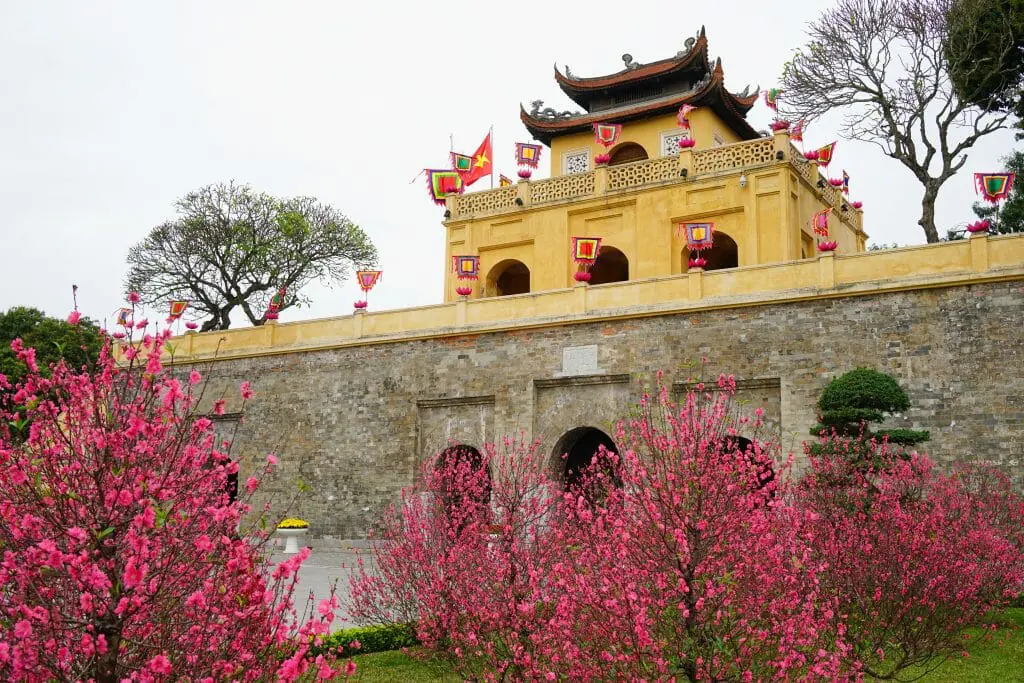 One of the oldest buildings in Hanoi and home to Vietnam's first national university. A superb example of traditional-style Vietnamese architecture, but best visited at 8 am, just after it opens, to avoid large tour buses.
One of the most beautiful churches in Asia, this Notre Dame-Esque has seen better days but its neo-gothic design dating to 1886 is breathtaking and not to be missed.
A legacy of both communism and colonialism, the Hanoi Opera House is a stunning building still offering world-class performances of classical music, dance, and opera. Try to secure your tickets in advance as it's cheap and very popular.
Unicorn Cafe Hanoi
Popping up all over Asia, this is one trend we which can totally get on board with! Unicorn cafes are a sickening overdose of sugar, cuteness, and color – and are the perfect place to relax for a few hours. There are now two in Vietnam, but we liked the one at 49 Quốc Tử Giám, just a few minutes' walk from the Temple of Literature.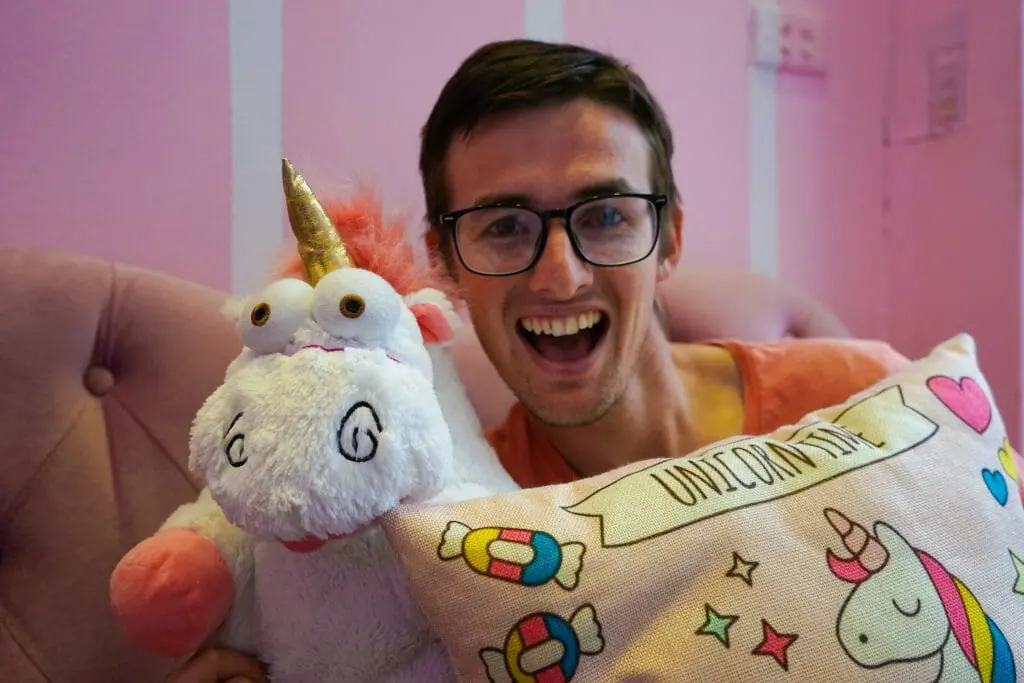 Thang Long Water Puppet Theatre
The famous water puppets of Vietnam are on full display here, with multiple shows per day. Very affordable and a great way to escape the heat, be sure to book tickets in advance to get the best seats at the front.
Long Bien Flower Plateau
If you're arriving in spring, be sure to taxi a quick taxi here to enjoy the splendid nature and full-bloom scenery of a large flower meadow filled with pink lavender.
A fabulous group of local gay guides in Hanoi who can organize all types of tours – traditional or bespoke – for LGBT travelers in Vietnam. Focussed on Gay Hanoi, the guides really feel like family and give you a chance to ask about the local gay scene in Hanoi / Vietnam and make new friends. We would never go anywhere else!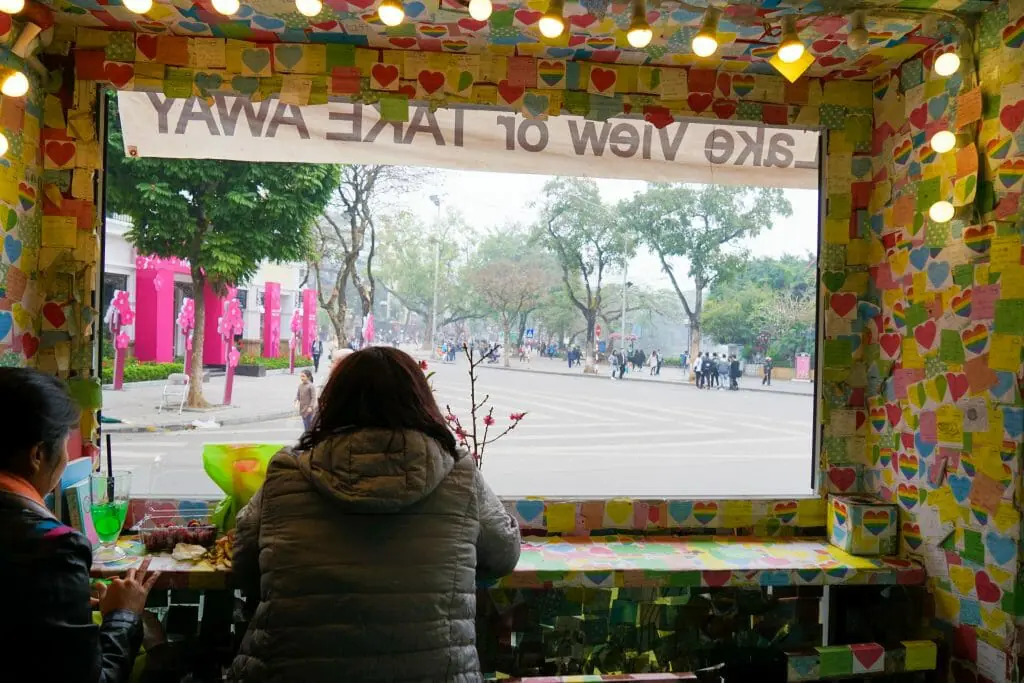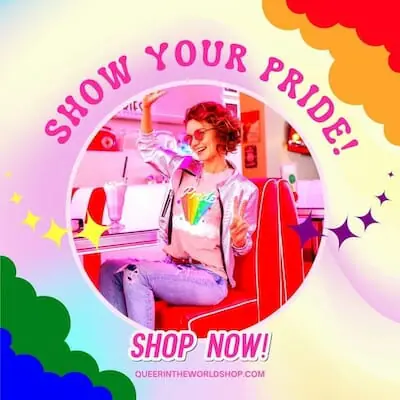 Gay-Friendly and Gay Hotels in Hanoi Vietnam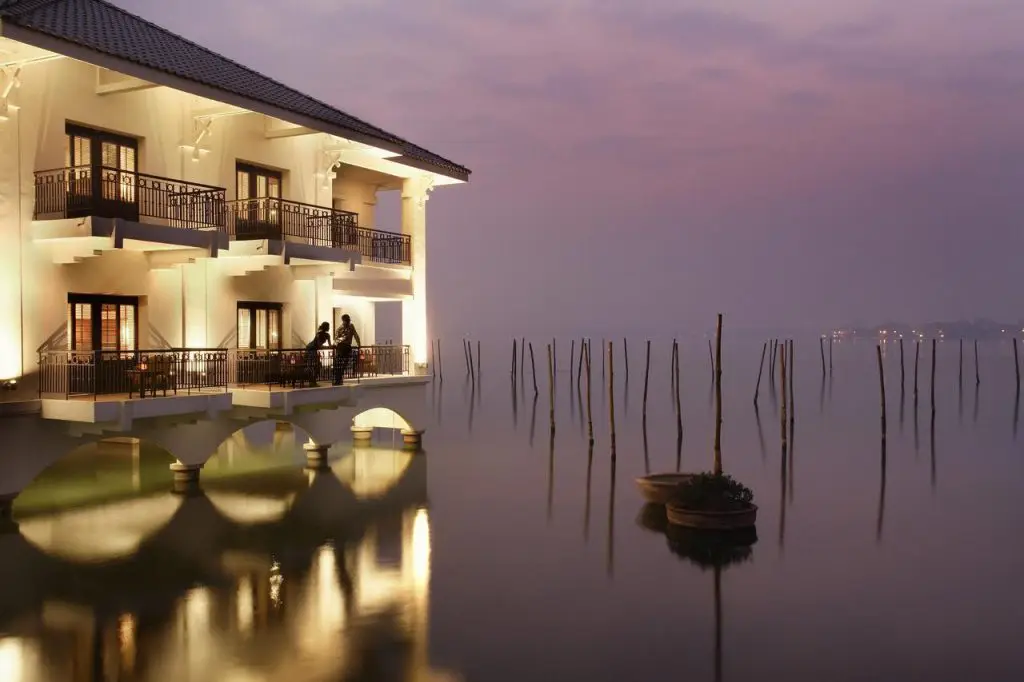 As Hanoi is one of the most progressive and gay-friendly cities in Vietnam, most quality hotels in Hanoi can be considered gay-friendly, and none of our readers will likely experience issues – after all being gay-friendly is not all about upscale luxury, but about providing friendly service and welcoming everyone with open arms!

Having said that, everyone likes to be surrounded by people with common interests, and as such, there are a few well-known gay-friendly hotels in Hanoi that are hot spots for gay travelers to stay – either because of their location or their design and inclusive vibes.

The following hotels in Gay Hanoi have all had glowing recommendations from gay travelers in the past, but of course, there are hundreds of other hotels in Hanoi if these are not quite what you are looking for.
Whether you want a fun and social hostel, a cheap place to crash after a night of partying or a chic designer option to sip cocktails and surround yourself with fabulous people – Gay Hanoi has something for everyone!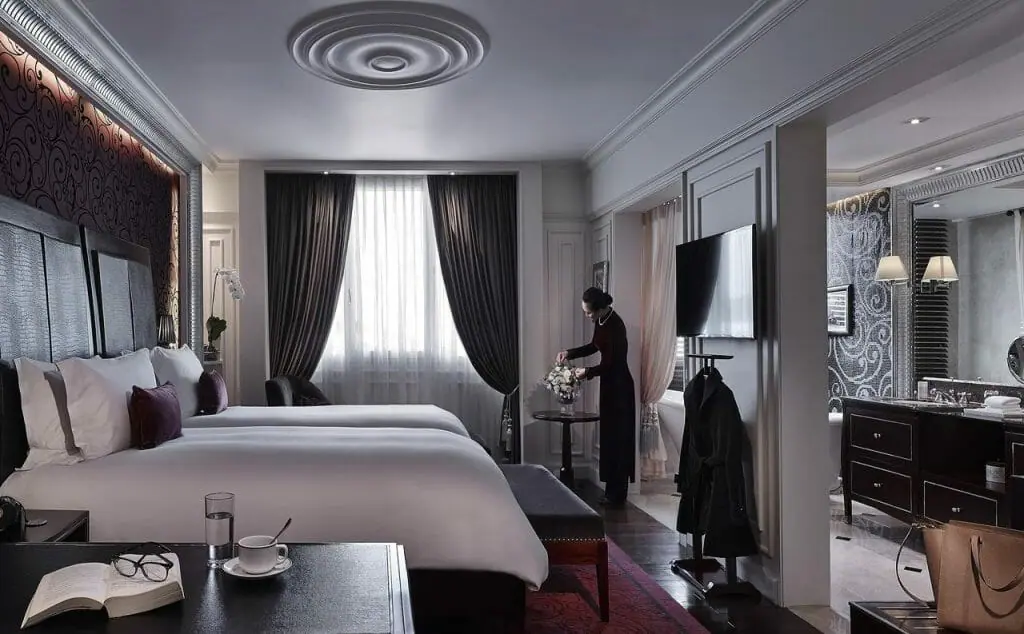 Sofitel Legend Metropole Hanoi ☆☆☆☆☆
Ours is the most frequently booked hotel by gay travelers, thanks to its position in the heart of the old town. This is a pure colonial luxury. Opened in 1091, this historic property features genteel rooms feature, hardwood floors, ornate suites, three upscale dining options, a posh spa, beautiful gardens and a heated outdoor pool.
InterContinental Hanoi Westlake ☆☆☆☆☆
Right on the serene waters of Hanoi's West Lake, this hotel offers a welcome haven from the bustling city center. It ends up feeling like an island resort in the city with a mix of wooden floors, contemporary Vietnamese decor and rainfall showers.
On the edge of Hoan Kiem Lake in the city center, this boutique hotel offers neo-classical luxury and exceptional service. We loved the rooftop swimming pool and panoramic views from the fitness center and enjoy a quiet moment in the hotel's 9th-floor library. The dining here is some of the city's best, and sometimes it helps to stay away from international chains.
If you don't mind staying out of the old town – and its chaotic traffic – this luxurious 5-star property is housed in Hanoi's 2nd tallest skyscraper and has views for days! Remarkably contemporary and modern, we loved the floor-to-ceiling windows offering panoramic city views, outdoor and indoor pools, 2 bars and a rooftop sky bar. A stay you will never forget.
An internationally renown gay-friendly hotel in Hanoi housed in an architectural masterpiece. Modern and impressive, with excellent value for money, this contemporary luxury stay offers expansive views, designer details and a quiet location far removed from the city center. Close to Hanoi Museum and serenely located on Miếu Đầm temple lake – but 30 minutes taxi ride from the old town.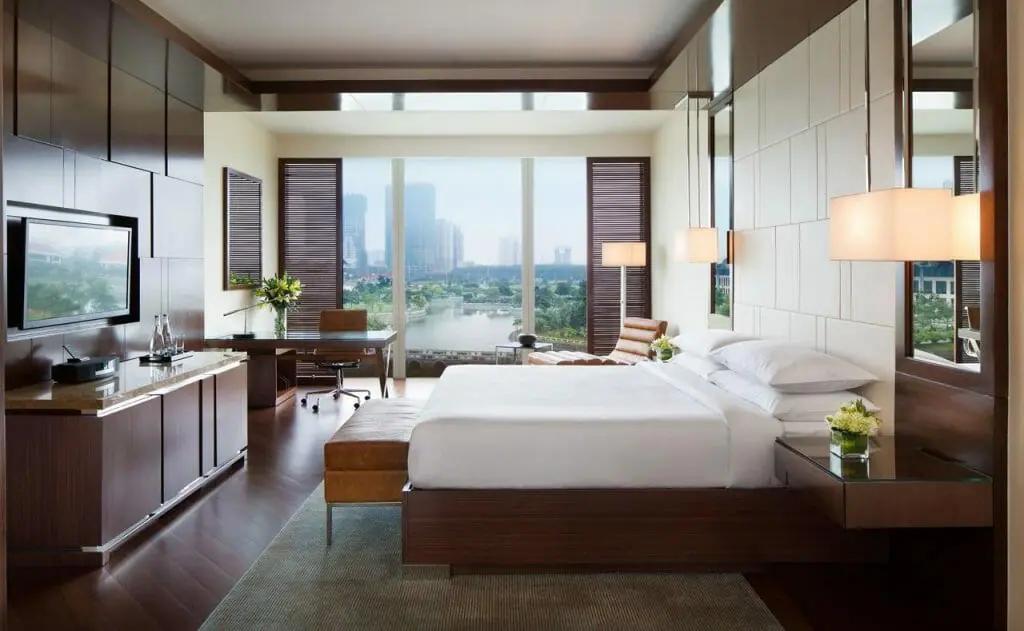 A departure from the typical ' French colonial throwback,' this life energy-giving hotel took traditional Chinese elegance and mixed it with contemporary styles right in the heart of the Old Quarter. The green wall of flowers and greenery when you arrive back from a long day walking, and the rooftop is perfect for watching the hazy sunsets.
Hanoi La Siesta Hotel & Spa ☆☆☆☆
A gay-popular hotel option in the city center with cozy rooms, delicious breakfast, and a cinema. A reliable choice for great value and an enviable location.
A solid international option with a price position looking directly at the famous Hanoi opera house. The rooms are a bit dated, but the staff is exceptionally well-trained, and we always love the Hilton's support of LGBT travelers.
Hanoi Marvellous Hotel & Spa ☆☆☆☆
Elegant rooms with polish wood and chandeliers, indulgent in-house spa treatments and panoramic city views of the Old Quarter on the 6th floor – It's no wonder this is the top reviews hotel in all of Hanoi.
More modern and contemporary than most Hanoi city center hotels – the highlight of any stay here has to be their rooftop infinity pool with views out over Hanoi Old Town. No other gay hotel in Hanoi has anything like this, and not at these prices! We also loved their cocktail bar and very quiet rooms (a rarity in this city!)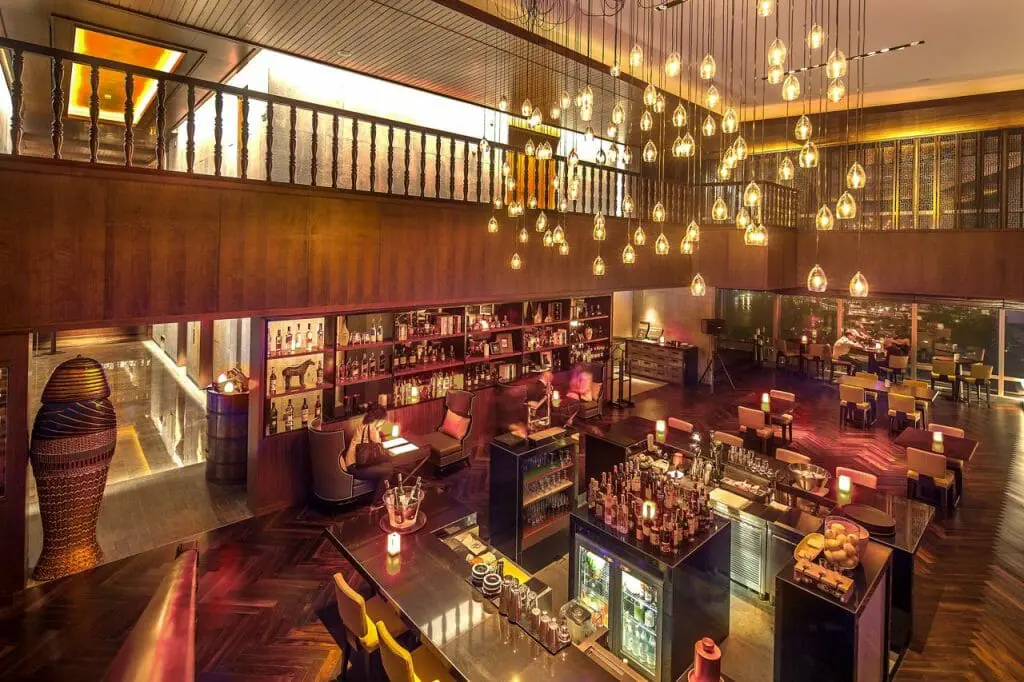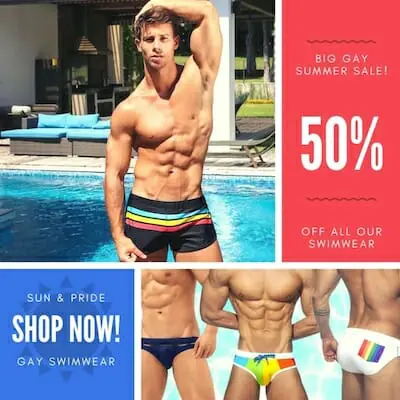 Hanoi Bella Rosa Suite Hotel ☆☆☆
Great quality with everything you need for a stay in Hanoi, and none of the extras. Located in Hanoi's Old Quarter Area, the reviews are perfect, and we have to agree – If you're counting your coins, then this is one of the best places to stay.
Best described as upscale budget, the rooms here are excellent as many luxury hotels with peaceful views of the famous Hoan Kiem Lake. A recent renovation has added to its charm, and prices won't stay low for long.
One of the cheapest private rooms in Hanoi with still exceptional quality – we would not recommend going for anything less as rooms tend to get damp and dirty. A gay-owned hotel that is perfect for single travelers in the center of everything who want helpful staff and clean/ tidy space.
The best hostel to stay at in Hanoi, and very gay-friendly/respectful of all travelers. This is a luxury hostel option right in the heart of the old town, yet tucked a bit of the Main Street, so it's quiet.
Featuring dorms with privacy curtains and a few cheap-chic private rooms with balconies, we also loved this chill TV space, roof-top terrace and games room. If you are traveling alone, on a budget or want to make friends during the fun daily Happy Hour – we highly recommend you stay at Nexy Hostel.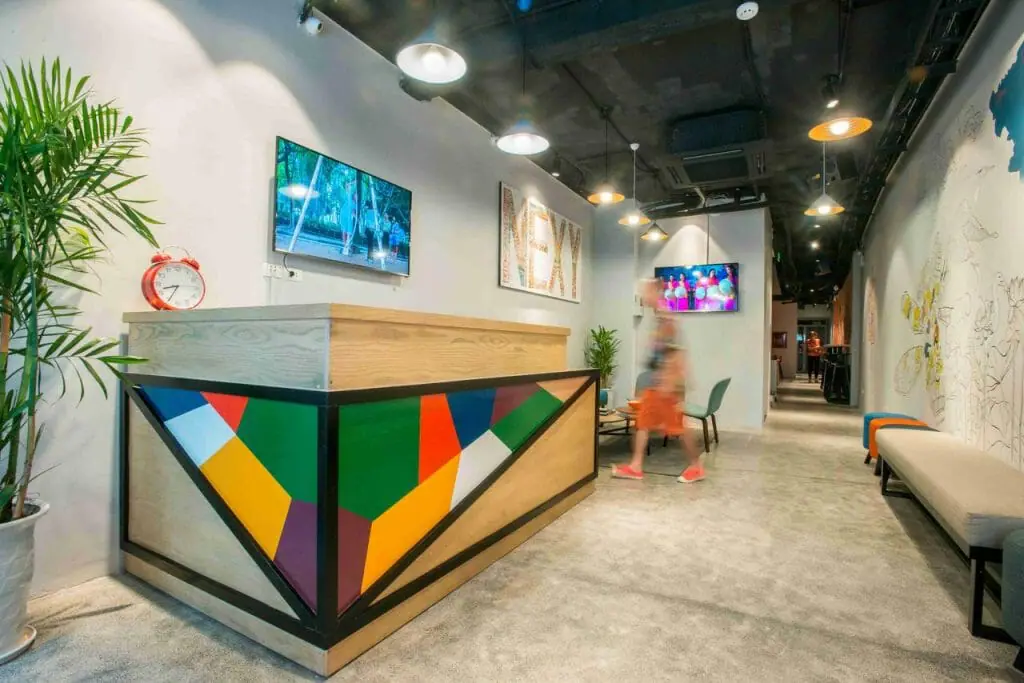 Gay Nightlife in Hanoi
For a city of its size, Gay Hanoi has a relatively limited array of gay nightlife – though hopefully, the current boom in tourism will encourage more LGBT bars, clubs, and events to spring up in the future.
More known for late-night coffee chats and colonial charm, the nightlife is often focussed around tourists and ex-pats with a few younger, wealthy locals – and your best luck might be asked around at the Golden Cock gay bar where else people are heading, or join the LGBTQ Hanoi Facebook Group.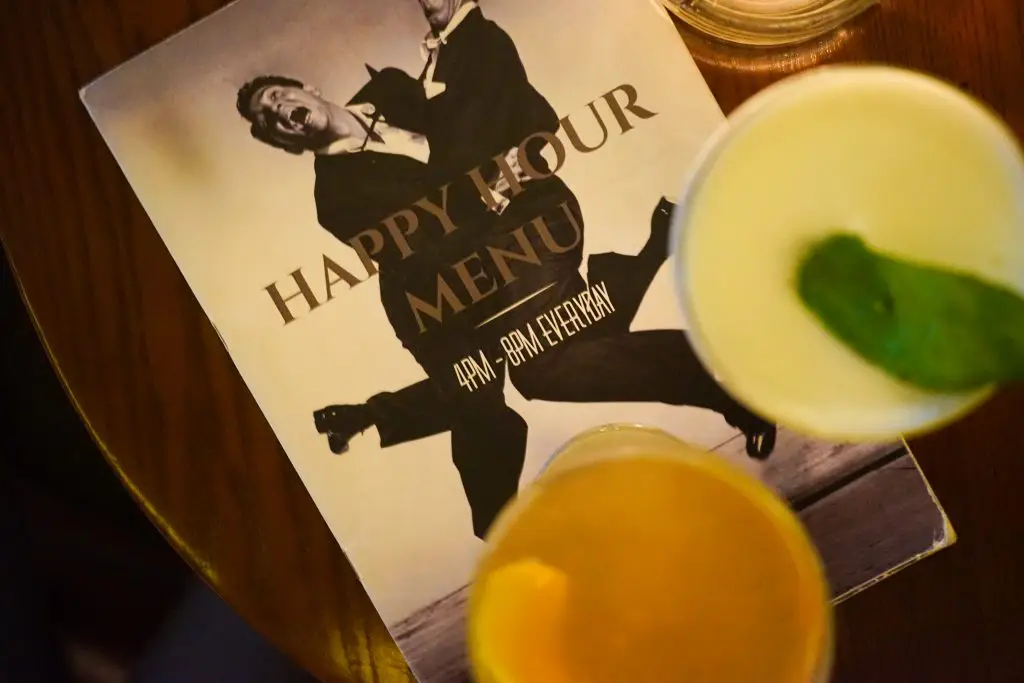 The main gay bar in Hanoi is conveniently located in the old town center. It's packed on the weekend, but don't expect any dancing – It has a nice mix of gay and lesbian locals, ex-pats, and visitors. More of a place to meet up for a chat and play pool; it could be so much more….
Next door to the Gold Cock bar, we loved this 1940's nostalgia / American speakeasy type bar. Cute waiters and bartenders who actually know what they are doing. Ultra-cool vibes, and it's packed at night, but we recommend going between 4-8 pm daily for their 2-4-1 Happy Hour specials on practically everything.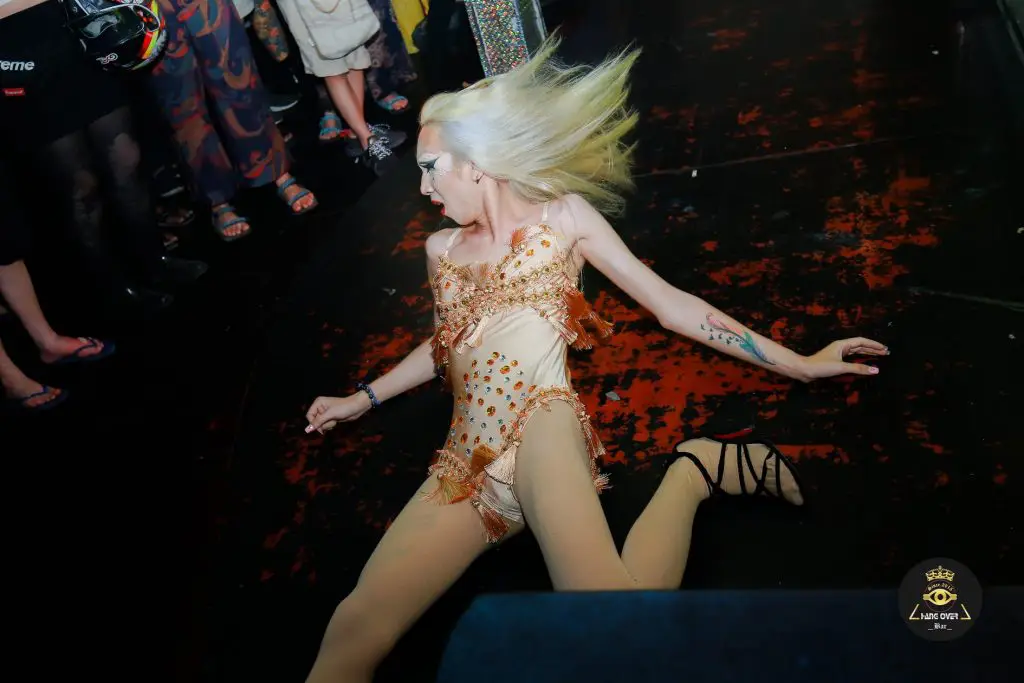 A grand monthly LGBT / gay party in Hanoi organizing fabulous events, shows, drag spectaculars and safe spaces for queer locals, ex-pats, and travelers to interact in the Hanoi old town.
Cici, the organizer, is passionately e committed to increasing gay visibility in the city, and we can't wait to attend the next Hanoi Queer Takeover when we are in town! Pack your dancing shoe, darlings, because mama is going to dance the house down…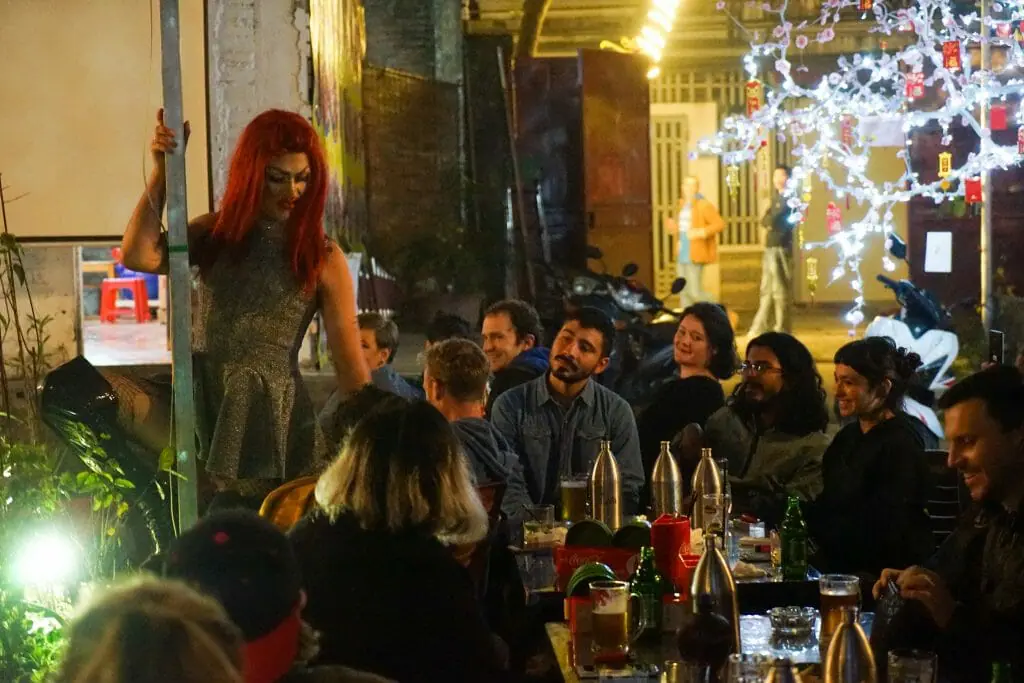 Newly opened high-end cocktail bar with a French gay owner. Everyone is welcome, so it's really not a gay bar, but there are plenty of cool 'alternative' type events and great vibes, so it's worth a visit on its own. Dress to impress; they have a bouncer and cover charge – but it feels more New York than Hanoi when you get inside.
An über alternative place that refuses to be labeled – but it is LGBT owned and very gay-popular. A unique space with an outdoor bar, great DJs playing all sorts of music and plenty of events and drinks deals. Mostly ex-pats, it's the type of place you can head to on your own and strike up a conversation with someone engaging in minutes.
An LGBT favorite bar owned by the same gay man as Sidewalk, but still serving mostly straight patrons. Still, it's an epic space, very inclusive with sick sounds, a beautiful outdoor area and a weekly LGBT night on Thursday. Rumour has it the owner wants to create a sizeable gay pool, gym, sauna, and bar complex here soon – and we hope he does!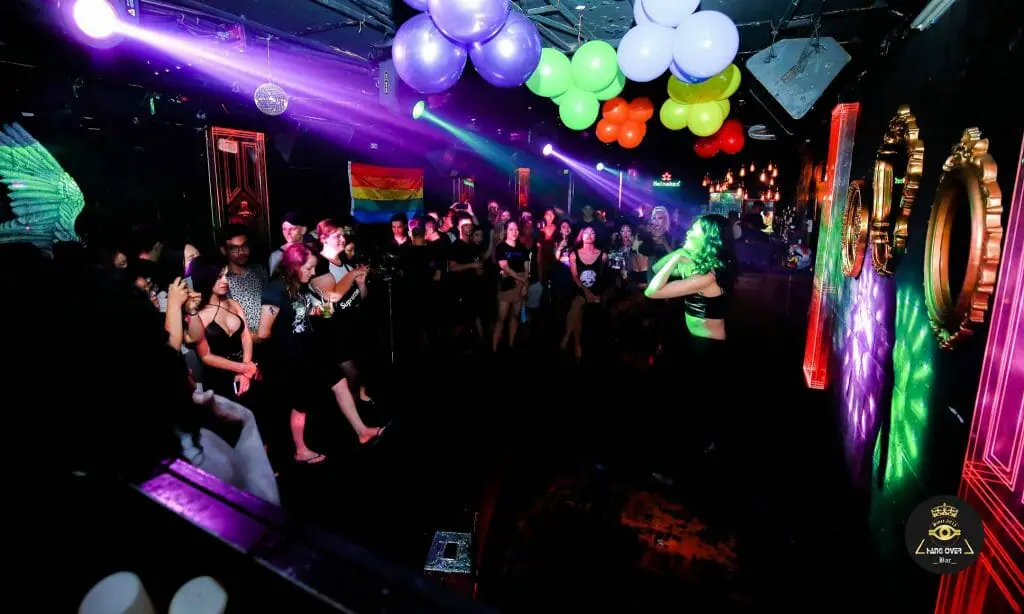 A beautiful outdoor beer garden-type place with great vibes and delicious food. LGBT is popular, especially since they have started their 'First Fridays Drag Show' with runway competitions, lip-synch extravaganza, trivia, and comedy. Oh, and a free beer if you come in drag!
An LGBT-friendly cafe, restaurant and cocktail bar. Cozy, hipster vibes with a rooftop garden and plenty of healthy, innovative food. Lemongrass soda with vodka, anyone? Fried tofu skin chips? Great place to relax and is open till 11 pm every night.
One of the most romantic places to spend the evening, this is the best place in Hanoi for sunset and to sip delicious cocktails above the sparkling city. Rivaling the best rooftop bars in Bangkok, you might mingle with other gays here from time to time, but it's more of a place to appreciate the view than the boys.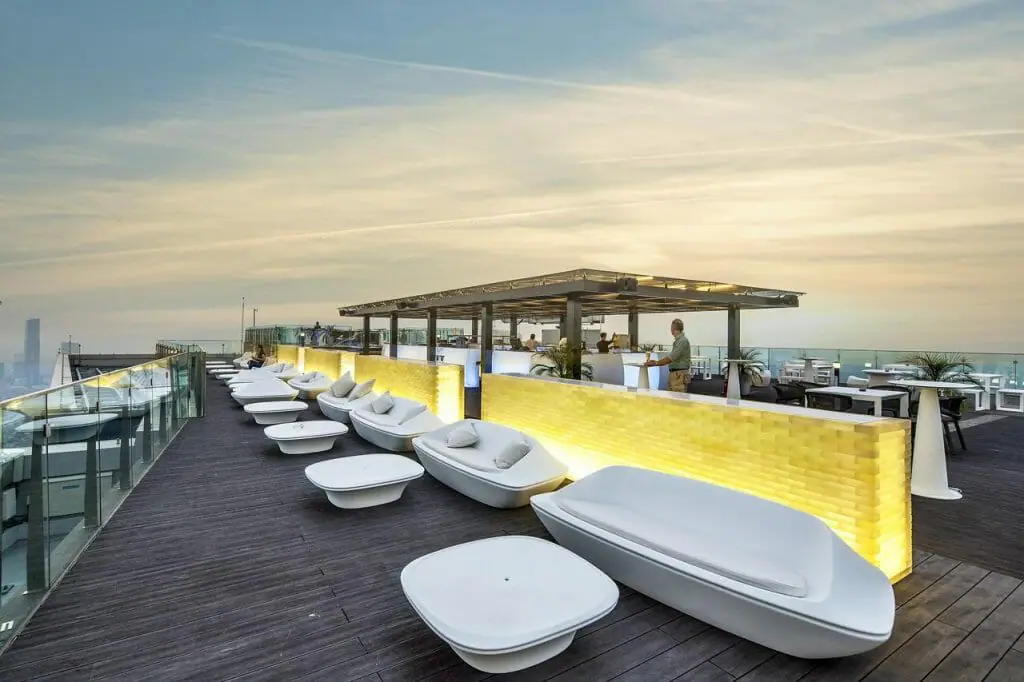 Male Massage and Gay Spa

in Hanoi
Don't care about the sights or simply want to take advantage of affordable gay massages in Hanoi? Then why not get a sensual male massage in Hanoi – there are plenty of options! Here are top recommended gay spas and male massage in Hanoi options (there are other gay massage places of course – we have just heard mixed reviews about the rest!).
Male masseurs provide massages for men by men. Friendly service, prices listed up front on the website, and you are able to pay for standard, premium or luxury rooms – all of which are very reasonably priced.
Well-trained male massage therapists who know how to relieve your pain points. A less than glamorous location but gay-owned, and they also offer haircuts, facial treatments, and body hair removal.
Paradise Men's Spa
(temporarily or permanently closed. If that's wrong, please suggest an edit.)
Popular massage service providing out-call male massages in Hanoi 24 hours a day.
O'Spa Hang Dao @ Oriental Suites Hotel & Spa Hanoi
One of the best spas in Hanoi offering high-quality spa and massage packages in an exotic rainforest meets old-school cigar lounge setting. A great way to spend a rainy day in Hanoi – we loved the full-body massage with all-natural ginger oil, which was just heaven.
A stand-alone luxury spa near Hoan Kiem Lake with a wide range of traditional massages, facials and body treatments. The signature Bamboo Massage is a crowd favorite, but we can never say no to a hot stone massage…
The top-rated spa in Hanoi with all the expected services. Absolute heaven and good value for money. Be sure to book in advance as they get swamped. A great way to spoil yourself after a long flight or before returning home.

Gay Spas & Gay Saunas

in Hanoi
Had enough of gay cruising in Hanoi – either in the bars or elsewhere?

For those who want a bit more guaranteed action, the gay saunas in Hanoi are open late but are not on the same level as those you can find in Gay Taipei or Gay Bangkok. For a city of this size, the gay sauna scene in Hanoi is most busy on weekends or in the evening – but facilities are generally run down if not downright dirty (somewhat similar to Shanghai).

In such a foreign-friendly city, you will have no issues visiting the Hanoi gay sauna as a foreigner – but expect plenty of shy Vietnamese guys who are afraid to break the touch barrier (like many guys in Asia. You will always need to make the first move if you are interested – or head to the dark rooms to get right down to business.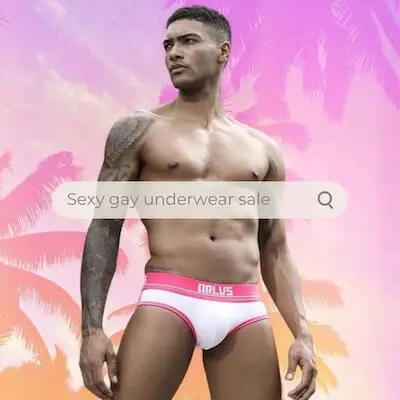 The first gay sauna opened in Hanoi around ten years ago, and things are badly in need of a refresh, and it's very dark inside. If you're a clean freak, you might want to skip this one, but otherwise, there is plenty of cute guys and action here – especially in the dark room. There is also a dry sauna, steam bath, and jacuzzi – and Spa Adam Hanoi is very cheap, at least. The busiest hours are 5 PM to 8 PM, but it's a long drive to Vu Thanh Lane 29, where you need to search on the small street to find it as it has no sign.
A newer and more conveniently gay sauna is located in the West Lake ex-pat neighborhood of Yên Phụ, just a short walk from the InterContinental Hanoi. Titan sauna can still be dirty but has more modern facilities with a Himalayan rock salt steam room, lounge, private cabins, shower, sauna and dark room. Our favorite gay sauna in Hanoi by a long shot (but still not perfect by far).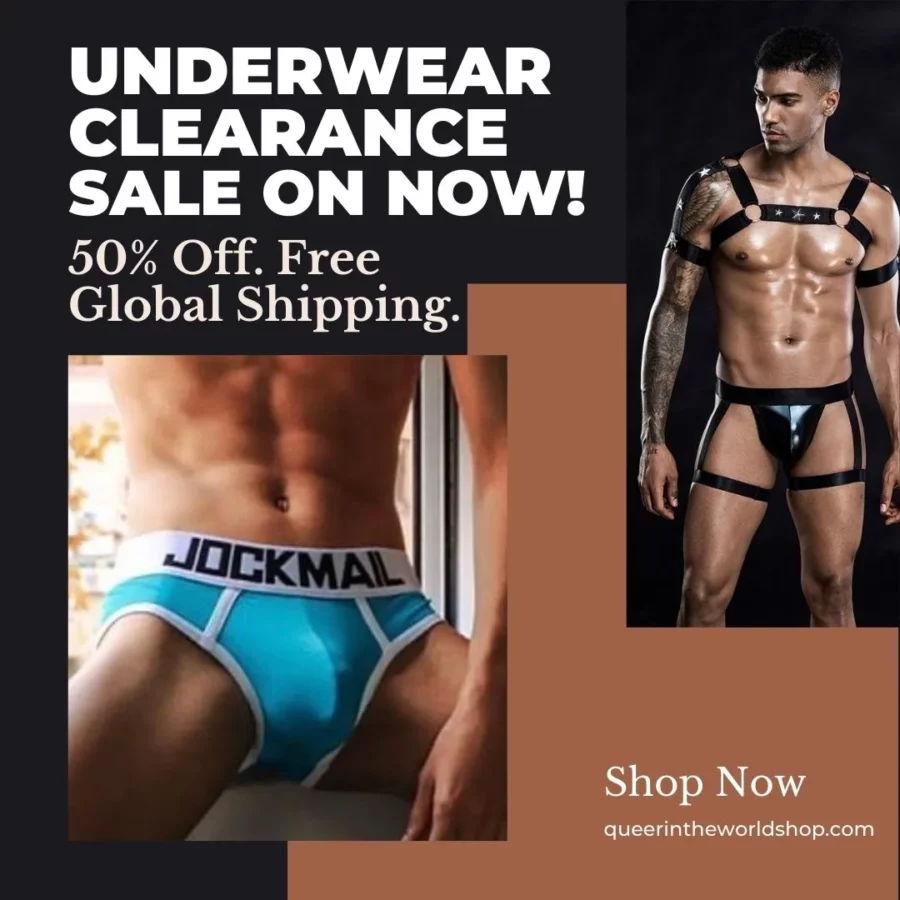 Gay Map Of Hanoi
Finding it hard to envisage where everything is Gay Hanoi? Hopefully, this queer-centric map helps where we have marked all the bars, clubs, parties, hotels, saunas, massages and more will help you stay in the spot best suited to you!