Often over-shadowed by the raging gay scene in Mexico City, Puebla – just a few hours drive away – has quietly and steady grown its own unique gay scene that is beginning to tempt tourists away from the chaos of Mexico City.
Combining historic architecture, famous food and a decidedly slower pace of life than Mexico City with an expansive gay scene seems to be have been a winning formula for Puebla which has gone from strength-to-strength since establishing a National Day Against Homophobia in 2017 (May 17th) and Puebla Pride (held every year in June) which was quite the move for a city once considered a stronghold of conservatism, tradition and Catholicism in Mexico.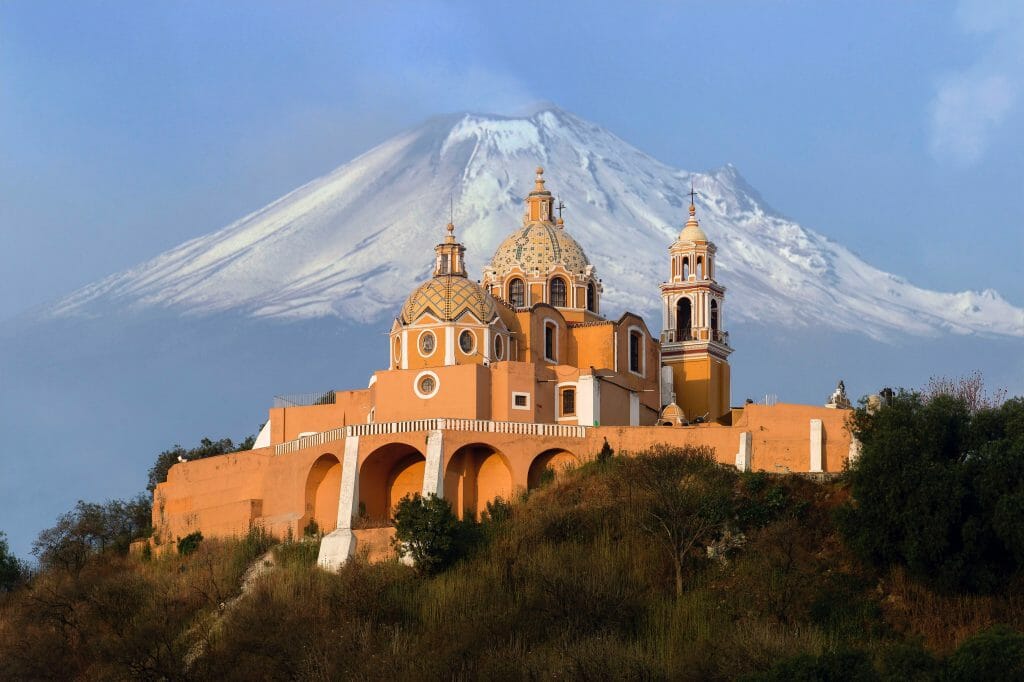 With a population of 1.5 million, Puebla is no small city – and the thriving nightlife and arts scene is a testament to this. Travelers going to experience gay Puebla can expect to tour beautiful churches and an incredibly well-preserved old town covered in painted ceramic tiles by day and indulge in famed mole poblano by night before heading out to one of the many gay bars and gay clubs in Puebla.
Top this all off by staying in a luxury gay-friendly hotel in Puebla and you can see why LGBT travellers in Mexico are flocking to Puebla in droves!
Note: Same-sex marriages became legal in the Mexican state of Puebla on 1 August 2017 and has energised gay life in Puebla, as it has across Mexico especially in states where it is legal. Mexicans in general are becoming more accepting of differing sexuality and lifestyles, though the Catholic Church's influence remains strong. Thankfully LGBT travellers rarely experience open discrimination or violence.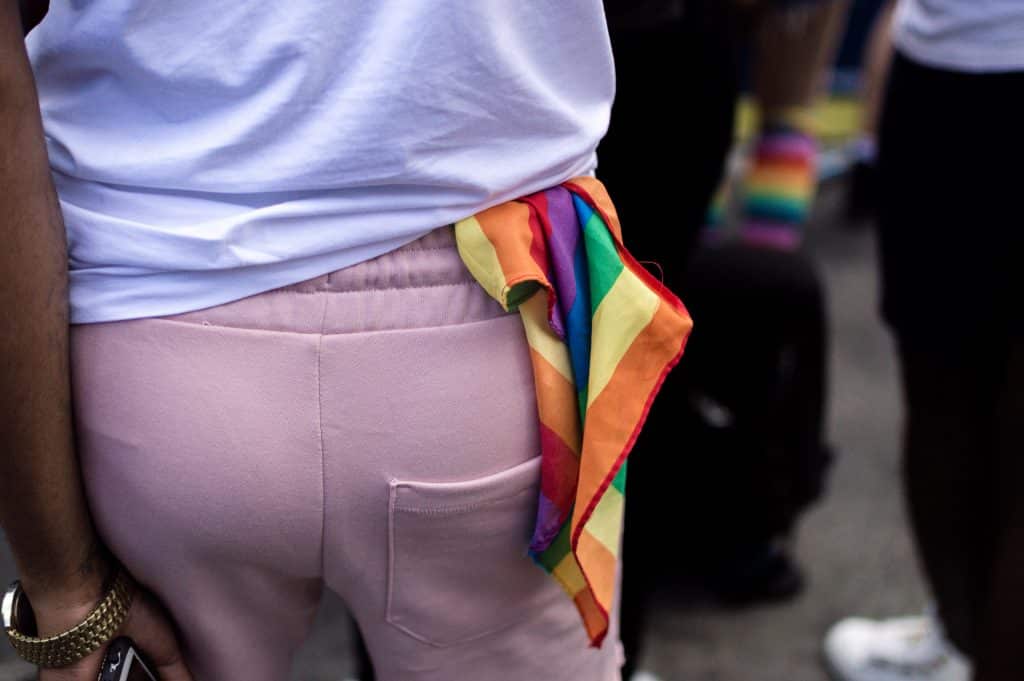 Gay Puebla Guide: The Essential Guide To LGBT Travel In Puebla Mexico
Attractions in Puebla
Being such a queer-friendly city, many of the attractions in Puebla gay travellers will want to see are the top attractions in Puebla anyway. All travellers in Puebla should take caution in less-developed areas with valuables and take taxi's or ride share apps (especially if you do not speak Spanish) at night – and always listen to local advice when exploring.
Gay travellers in Puebla should take special care in less developed areas in terms of public displays of affection where many residents may be less exposed to LGBT culture and may hold conservative attitudes…Though any reaction is more likely to be curious than outrage. Overall Puebla is very safe, especially compared to other Latin American cities, and a common-sense approach to travel will general ensure you have no issues exploring this beautiful and diverse city.
Are you relocating? This guide will help travelers discover the queerer side of the city. However, if you are lucky enough to be considering a move here, we recommend getting in touch with a local gay realtor. They can happily give you no-obligation advice and all the information you'll ever need to know about your new city. And if you then want their help to find your dream home, you are guaranteed fair, equal, and honest representation. No surprises or awkward conversations necessary!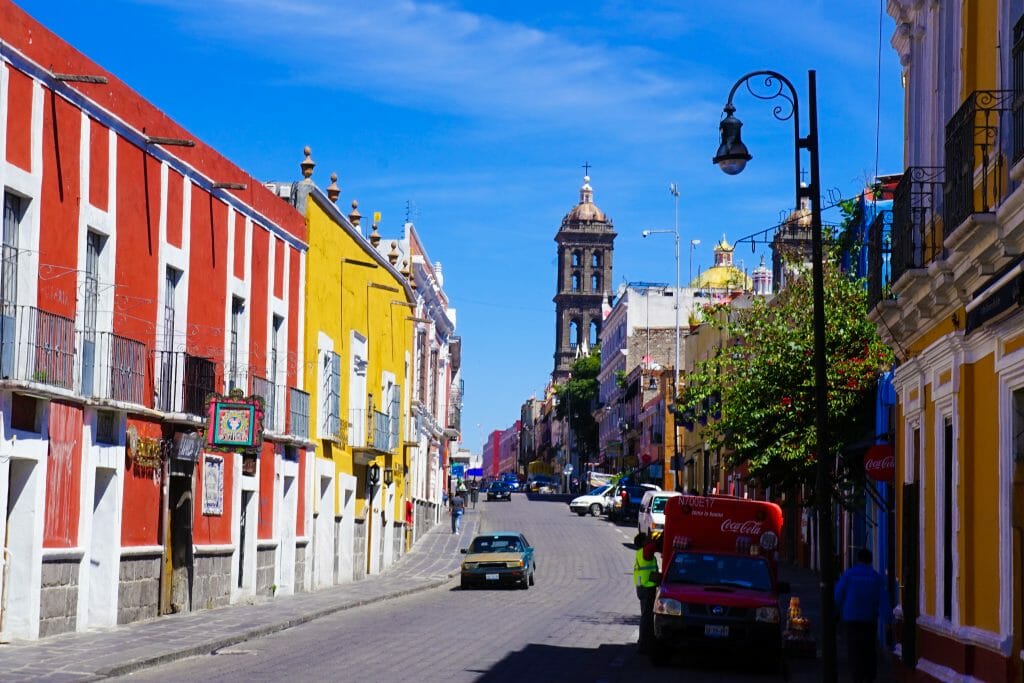 The city of Puebla is one of Mexico's most popular tourist destination in large part because of its diverse mouth-watering culinary heritage, awe-inspiring colonial architecture and close proximity to Mexico City. Most of the top attractions of Puebla can be seen wandering the historic downtown, but there are a few things you will not want to miss. Adventurous travellers will want to make a day trip to the nearby famed volcanoes of Mexico; Iztaccíhuatl and Popocatépetl for some unique hiking.
Don't forget to steep inside the Talavera tiled Casa de los Muñecos or Casa del Alfeñique to see amazing examples of the Puebla tiling that helped bring this city UNESCO status. For lovers of Mexican Art you should plan time for a visit to Museo Amparo, which is not only free but has incredible views out over the city. If you have had enough of the old town Xanenetla, once one of Puebla's most dangerous neighbourhoods, is now a great option for street art and cafés for the artsy type through closer to town is the famous Frog Alley which is jam-packed full of antiques dealers and artisanal furniture hawkers if you want to pick up something special.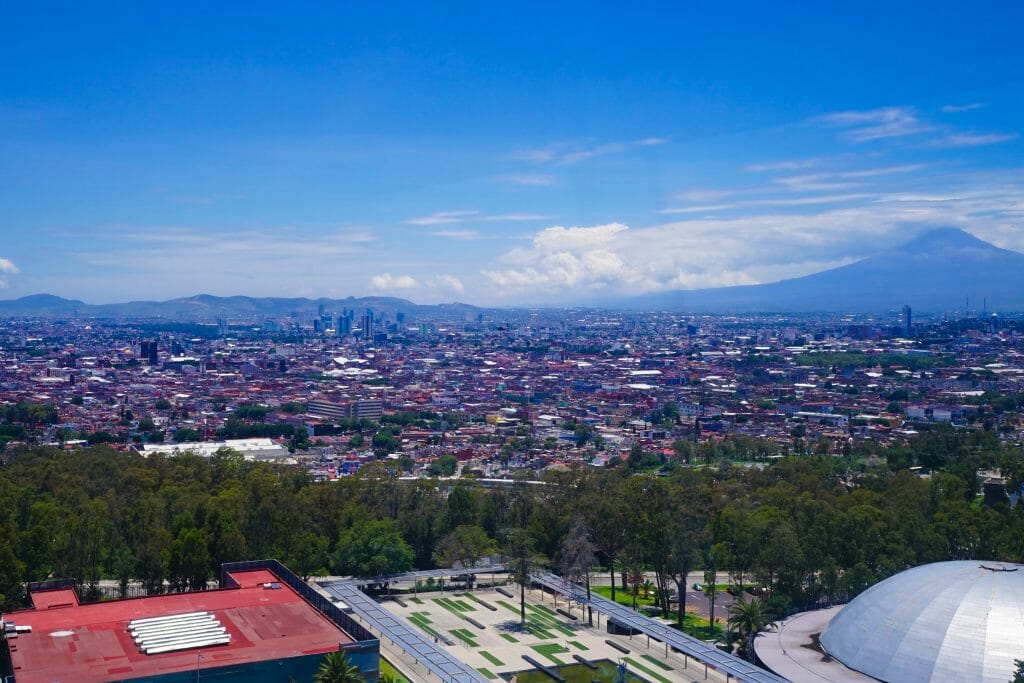 Gay-friendly Dining in Puebla
As previously mentioned, Puebla has a very gay-friendly vibe and with so many places to explore (and a booming foodie scene) there is no need to limit yourself. Below are a few of the more popular, trendy places that have opened and you really should try to visit, perhaps as a warm-up for the crazy gay nightlife in Puebla Mexico… Just no matter what you do, don't forget to try the delicious mole poblano, which is chicken or turkey served under a thick chilli and chocolate sauce. Today it is considered the national dish of Mexico (not tacos, who knew?), and any local will proudly tell you how it originated right here in Puebla.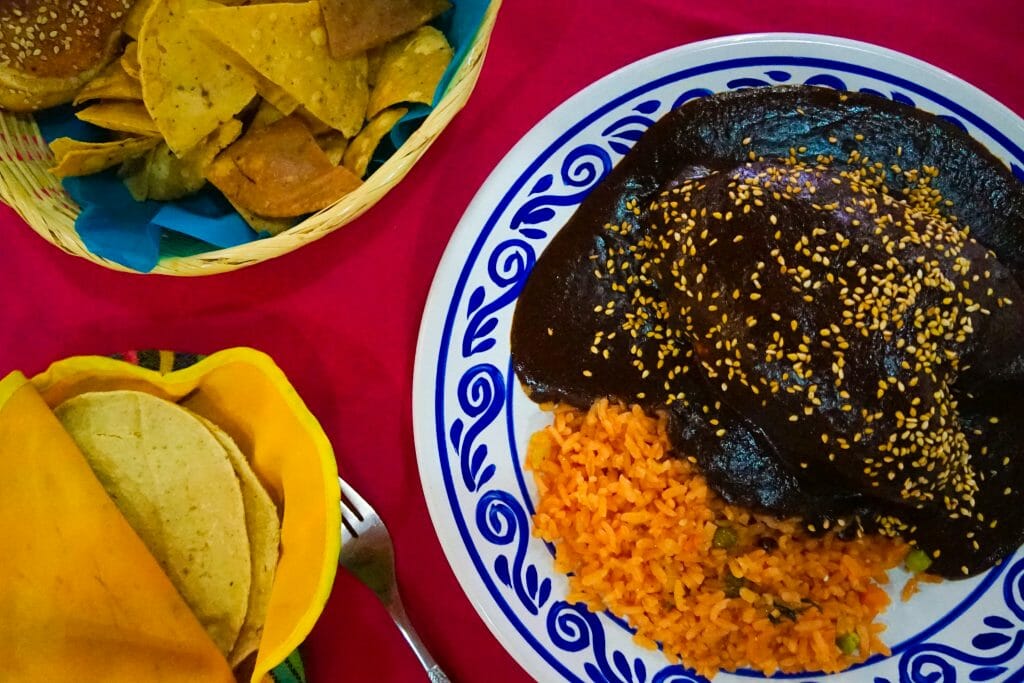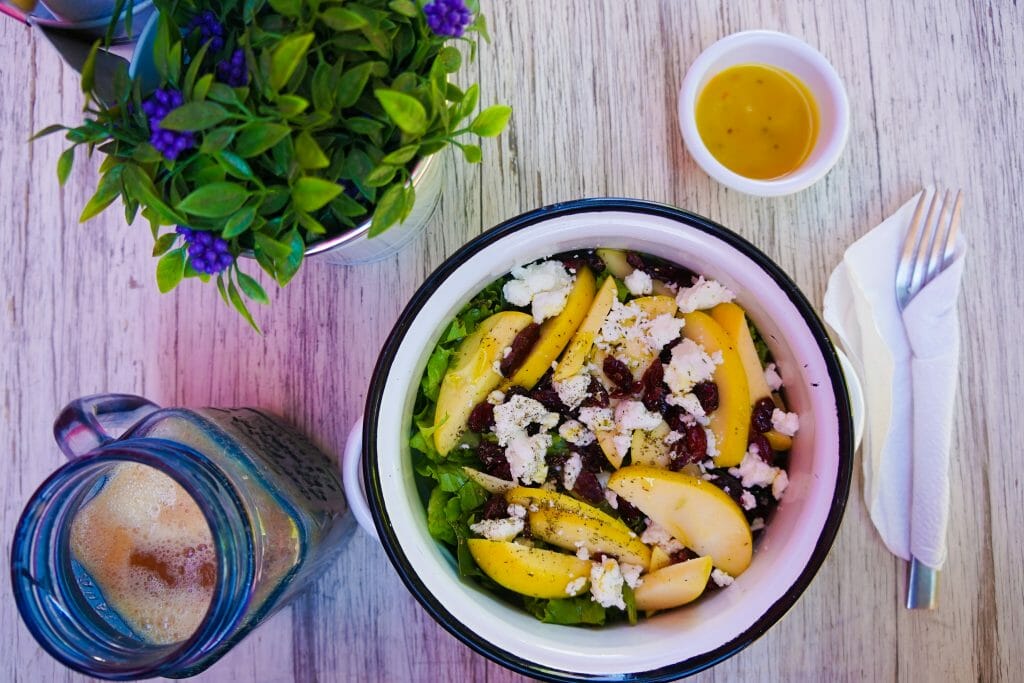 Gay friendly and Gay Hotels in Puebla
In Puebla Mexico you would be hard pressed to find a major hotel which had any issues with gay guests – but some hotels are more popular with queer travellers due to their location and inclusive environment or vibe, which are featured here. These gay-friendly hotel in Puebla are frequented by members of the LGBT community and have great reputations. Each hotel and area offer something very specific, so be sure to choose the right style and location to meet your needs.
Prices are cheap compared to North American and European hotels (thought quickly rising) and standards are high – so it's a great place to splurge! Of course there are also hundred's more hotel and hostel options in Puebla if none of these suit your desired budget, facilities or area!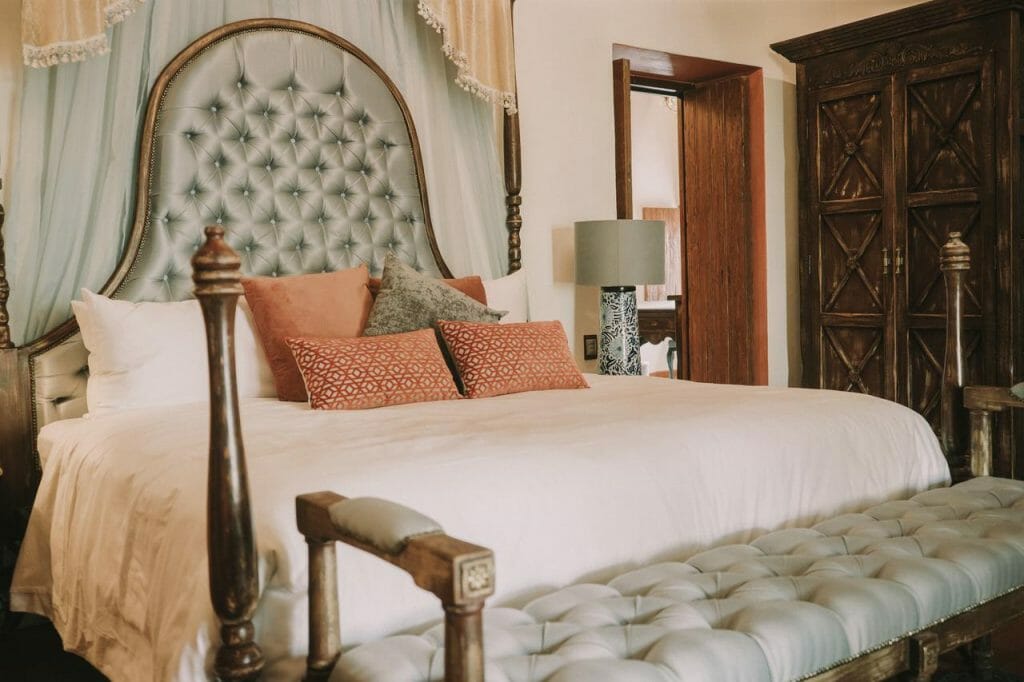 Gay Bars and Gay Clubs in Puebla
While the beautiful colonial architecture and delicious Mexican food many lure you in – It is the Puebla gay bars and clubs that really make Gay Puebla worthy of a visit for your vacation. Anyone who knows anything about Mexicans knows they love to a good fiesta, and while Puebla might me laid back and chilled by day, it's nightlife is anything but!
New clubs and events are taking place consistently here so it pays to ask around when you arrive (hotel staff are a good bet) but at the moment here are the most popular nightlife spots and gay clubs in Puebla for travellers and locals. Things will get crazy – but just go with it. Just don't forget your common sense.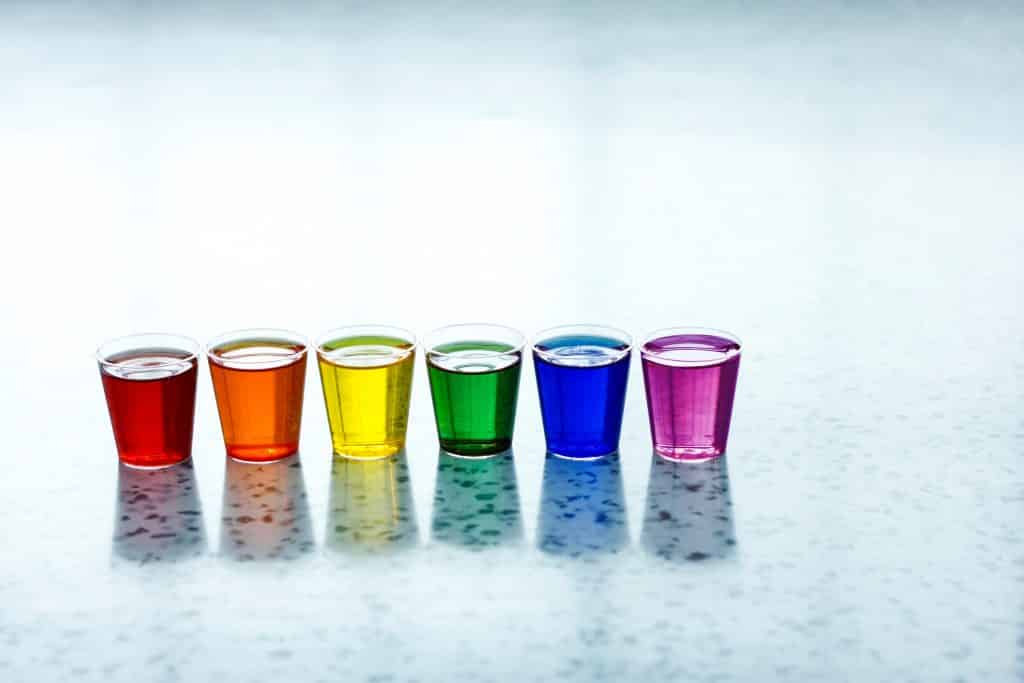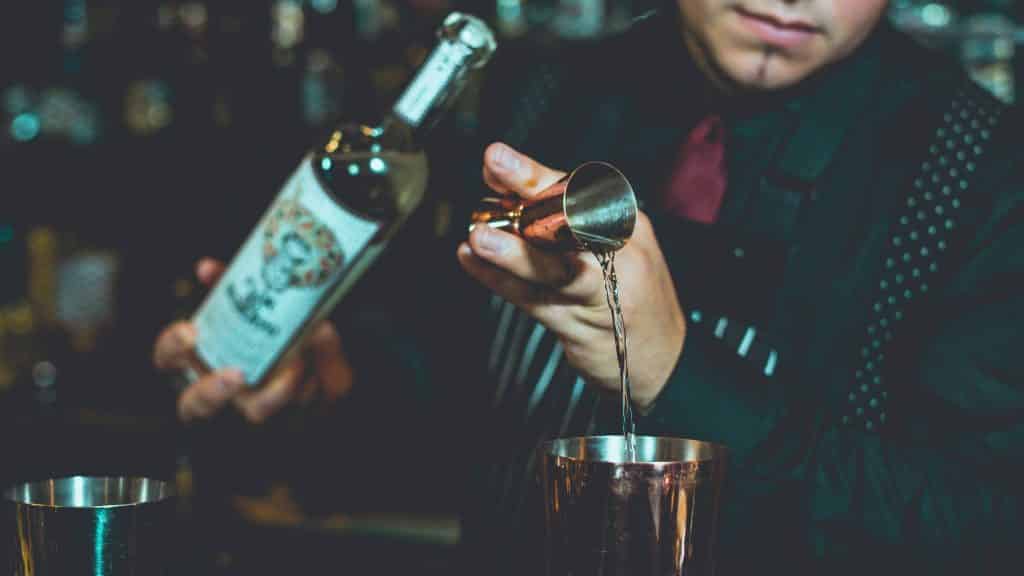 Gay Saunas in Puebla

Unlike some more Western countries, saunas and bathhouses in Puebla are still all the rage. Here are the three biggest, with a reputation for being friendly to foreign travellers. Be aware that rent boys are somewhat common in sauna's here, but at your own risk.