Ah, Fire Island. The mere mention of it conjures up images of sandy beaches, clear blue skies, and shirtless gay men frolicking in the waves. It's no wonder that this little island off the coast of Long Island, NY has been a popular summer destination for queer folks for decades.
One can't help but be impressed by its accessible proximity to New York City. Yet this journey is more than physical distance, transporting visitors into an oasis where they feel right at home with the locals.
Cars are prohibited on this rustic island that has managed to sustain its charm over years of summer revelry. Homey wooden pathways connect the locals and visitors, leisurely pushing red wagons filled with grocery runs and supplies for legendary parties by day and pool rendezvous under starlit night skies.
Fire Island has been a refuge for the gay community since the 1930s. As visitors arrive on the island, they are greeted by traditional symbols of strength, both the American and Rainbow Pride flags stand tall in a proud salute to all who come ashore.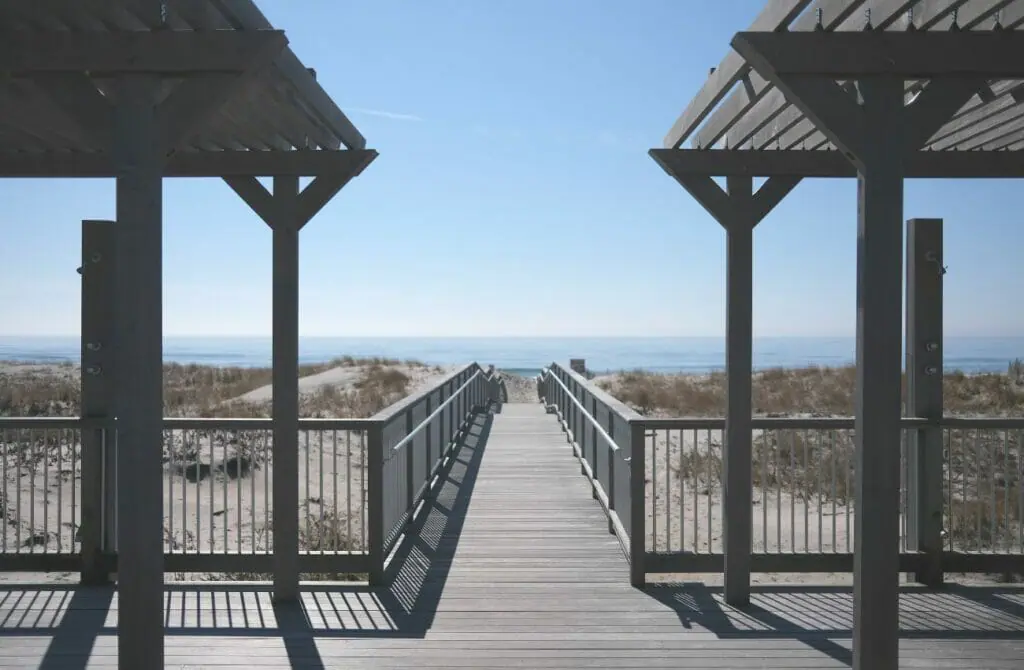 In 1795, the first house was constructed in Cherry Grove with little thought of its future. However, tragedy struck the island in 1938 when a hurricane decimated it. From this destruction blossomed an opportunity for queer liberation and safety.
As economic woes stemming from The Great Depression crippled landlords' ability to discriminate against prospective tenants based on their identities, they welcomed those seeking refuge despite societal prejudice.
Thus began Cherry Grove's rich history as a sanctuary where LGBTQ+ individuals could live authentically without fear of judgment or repercussion.
Additionally, Fire Island is home to New York's only federally-protected wilderness area, not only featuring stunning beaches but also dunes and forests that can be enjoyed year-round. Visitors can also explore the island's diverse cultural offerings or get up close and personal at one of the many gay clubs or bars in each area on the island.
---
Are you relocating? This guide will help travelers discover the queerer side of Fire Island. However, if you are lucky enough to be considering a move here, we recommend reading our article about moving to LGBT Fire Island or getting in touch with a local gay realtor. They can happily give you no-obligation advice and all the information you'll ever need to know about your new city.
And if you then want their help to find your dream home, you are guaranteed fair, equal, and honest representation. No surprises or awkward conversations are necessary!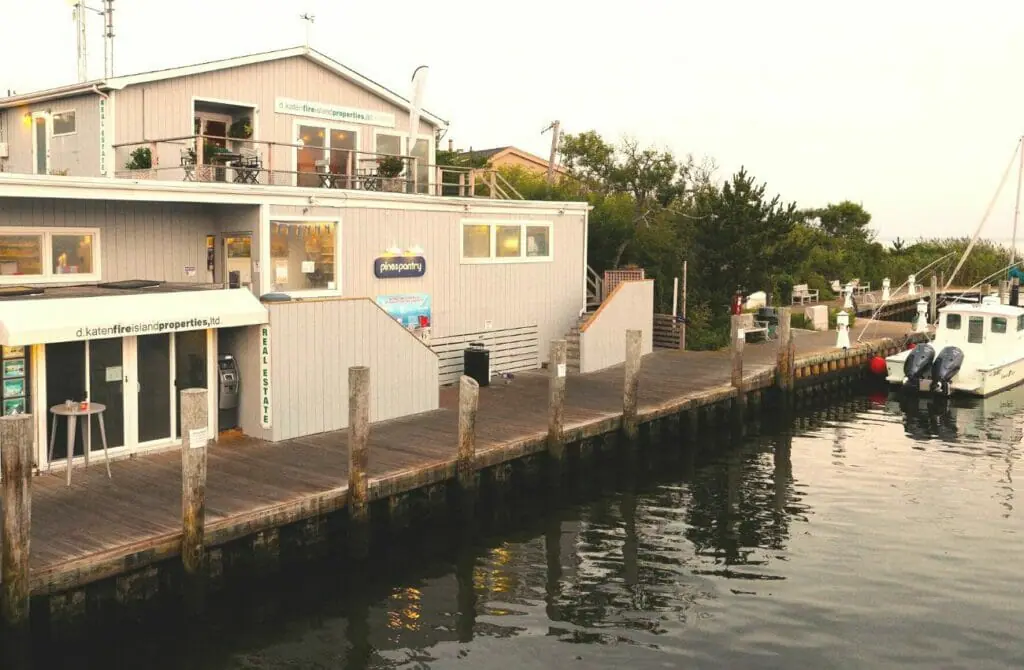 Gay Things To Do In Fire Island
Listen up, darlings! Fire Island is a veritable paradise for all the fabulously gay (and straight) travelers out there. Whether you're looking for an action-packed adventure or a relaxing escape, Fire Island has got you covered. With its stunning beaches, world-class dining, and lively nightlife, this little slice of heaven is just what you need to add some sass and sparkle to your life!
From sunrise to sunset, Fire Island is a non-stop celebration of life, love, and all things fabulous. Whether you're soaking up the sun on the gorgeous beaches, hitting the town for a night of drinks and dancing, or indulging in some of the finest cuisines in the world, Fire Island has everything you need to live your best life.
Even as the out-and-proud queer we are, we still love to just explore the island and its culture in the same way as everyone else. Doing so allows us the opportunity to learn more about Gay Fire Island and its people and gain a deeper understanding of the local culture. As such, these are our favorite must-see attractions on Fire Island.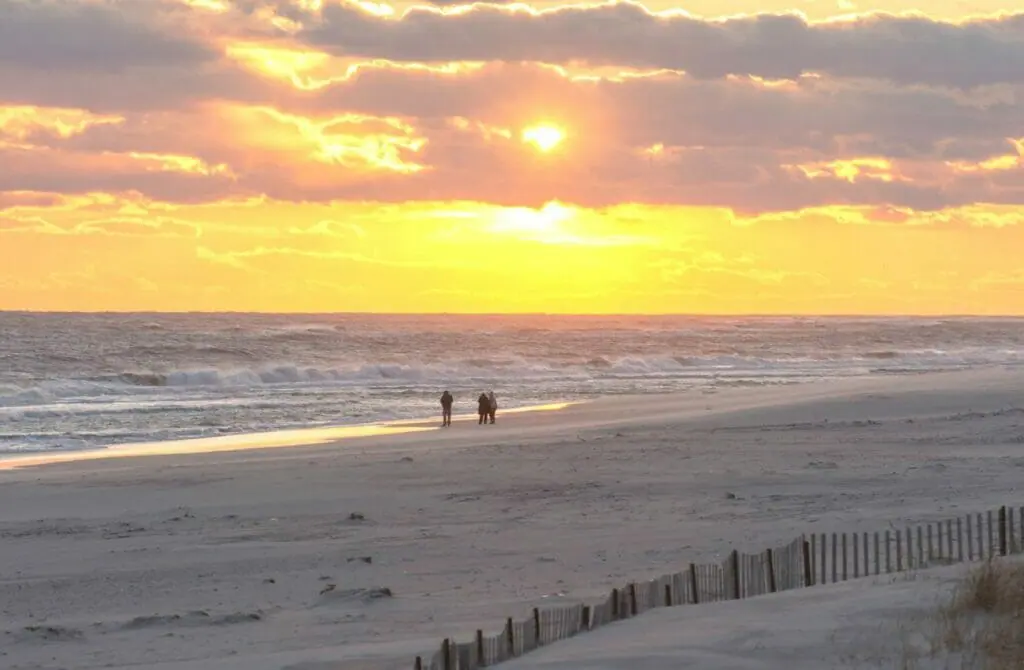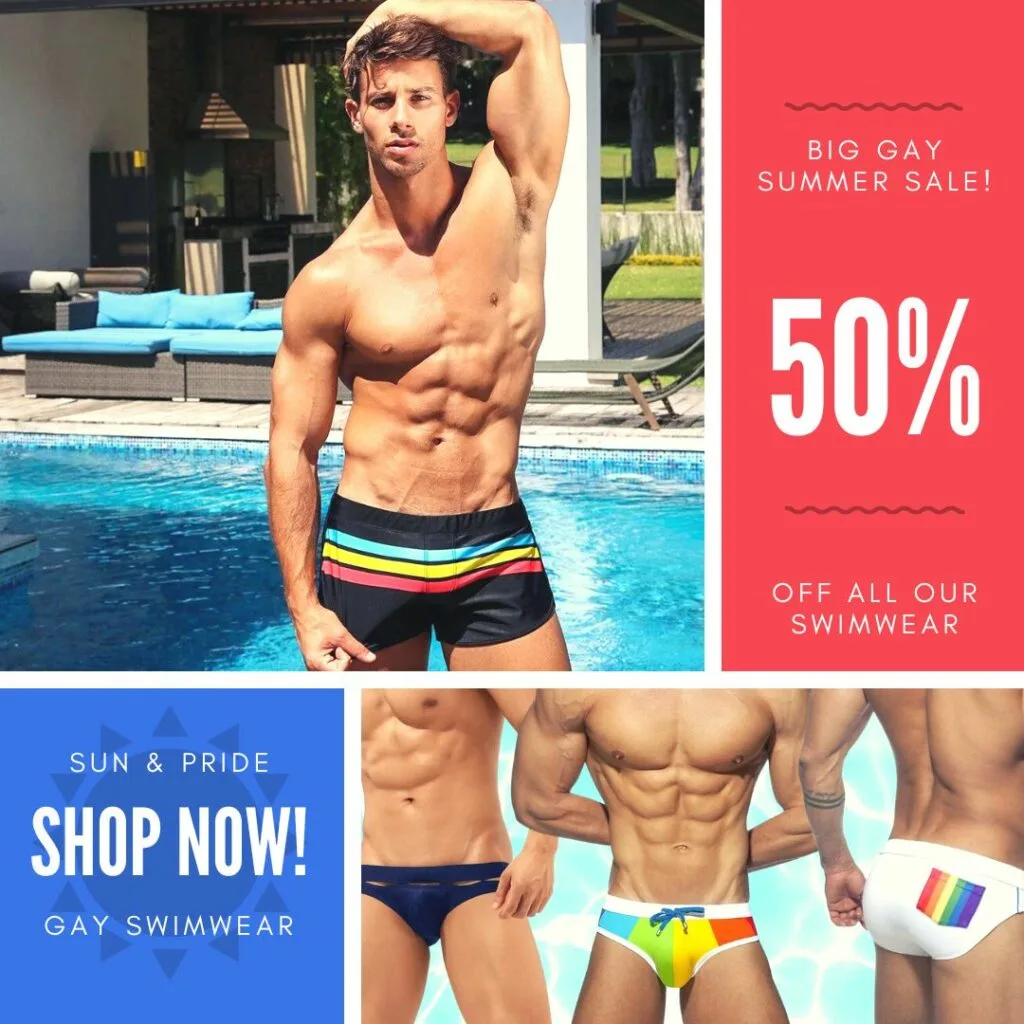 The National Seashore
Offers miles of pristine beaches and hiking trails for visitors to enjoy. From beaches and historic buildings to dunes and maritime forests, there are plenty of outdoor activities. Discover a hidden paradise on the Long Island coast. Fire Island National Seashore was established as a protected park, offering access for those traveling by private boat or ferry from Patchogue, Sayville and Bay Shore.
Here lies William Floyd's estate – an American Revolutionary War general who signed the Declaration of Independence – preserved within this captivating national seascape. Ranger-led programs will take you on an enriching tour of discovery.
From free tours surveying natural and cultural features to minimal-fee special events, National Seashore's visitor centers have all sorts of surprises in store for visitors throughout any season.
One of the most popular spots on the island and offers stunning views of the coastline. Visitors can climb to the top of the lighthouse for a panoramic view of the island, the ocean, and the Long Island coastline. The lighthouse is also a popular spot for picnics and sunset watching.
In addition to its stunning views, the Fire Island Lighthouse is also a great place to learn about the history of Fire Island and the surrounding area. The lighthouse was built in 1858 and is one of the oldest structures on the island. Visitors can tour the grounds of the lighthouse and learn about its history and how it has helped to guide ships and protect the coast for over 150 years.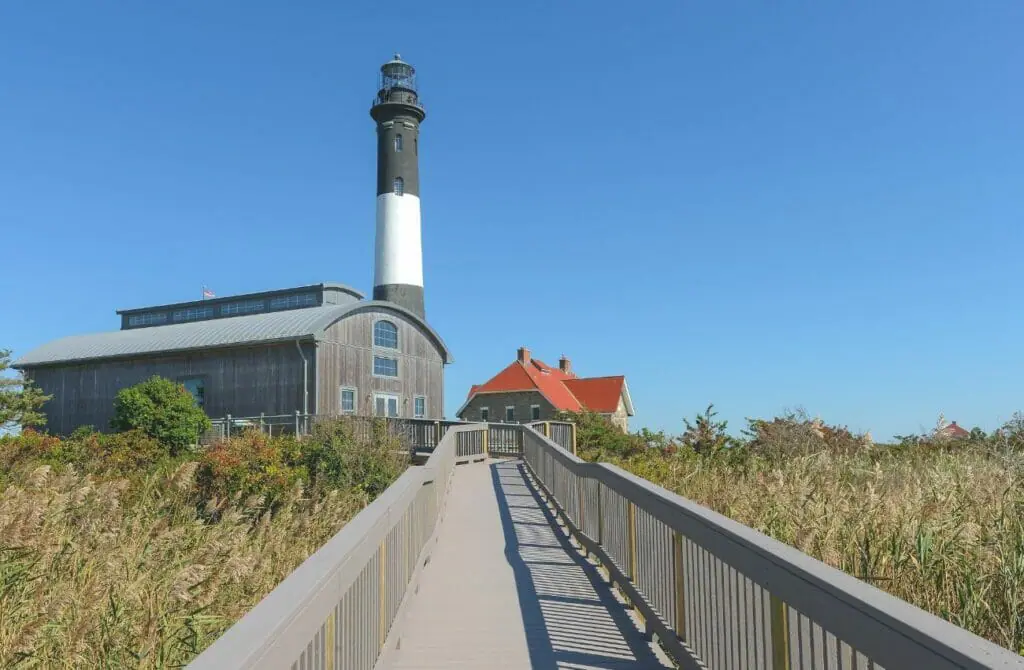 Is a family beach paradise that is typical of Long Island charm. Its sandy shores bask in gentle sunlight, while crystal-clear waves crash around you, the perfect spot for an unforgettable family day out. Take a trip here and you have access to the Sunken Forest.
The Pines Beach
Fire Island's beaches in general are more relaxed, savoring the sunny calm, storing up their enthusiasm for those legendary night-time soirées. Mostly a residential gay community, so don't expect to find any beach bars since everything around here is quiet. Worry not, the Pines Pantry has got you covered if you need essentials.
The beaches are beautiful with awe-inspiring sunsets, stunningly soft sand and crystal clear waters awaiting on this idyllic gay beach. This beach is wider and a little less cramped compared to Cherry Grove.
During day hours local connoisseurs can enjoy an array of vibrant flavors from downtown Pines or meander along its signature wooden boardwalks for glimpses of luxurious beachfront homes that are upping the ante on opulence.
If you're ready to show off your physique, this magical slice of paradise proudly welcomes you au naturel. Keep an eye out for one of Fire Island's finest showcasing their best assets.
The Otis Pike High Dune Wilderness Area
A great spot for nature enthusiasts of all kinds. It includes pine forests, wetlands and dunes, providing a variety of habitats for different species of animals. Visitors might see herons, white-tailed deer and waterfowl, among other creatures.
The area is also great for hiking and picnicking. There are several trails of varying difficulty, so everyone can find one that suits their needs. Enjoy a delightful stroll along the beach to an inlet, where you'll be treated to a display of shorebirds. The scenery is simply beautiful.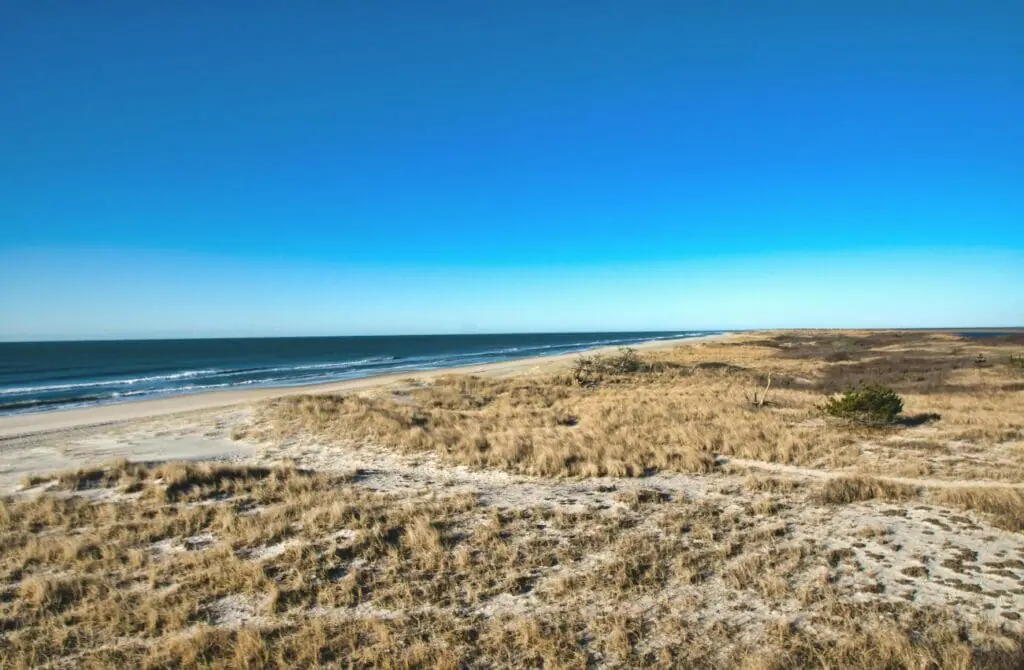 Cherry Grove Beach
Has become an iconic location for the LGBTQ+ community, nestled between Sailors Haven and Pines, the naturist paradise that's fifty percent unclothed. Take a stroll along its sandy shoreline towards the East and discover your kindred souls residing between Pines and Cherry Grove.
Don't forget why this place is also renowned for, the expanse of inland sand dunes, shrubs and trees known as the "Meat Rack". Let's just say here you won't be needing your cute gay swimwear…
As night falls in all its glory, those daring enough can even indulge in an exciting midnight skinny dipping escapade. Water Taxis are available between Pines and Cherry Grove usually running hourly until 3am.
Is an official nude beach where clothes are entirely optional, and turning right as you hit the sand leads to a 5-minute adventure that brings liberation near! Mixed with gay and straight, its relaxed vibes abound where inhibitions disappear in an instant—just hold your head high and take in all of its beauty.
Trailblazers Park in Pines
A stunning new public space, beaming with creative energy and the vibrant voices of LGBTQ+ activists is brightening up our world. From incredible installations by 16 renowned artists including TM Davy, Nicole Eisenman and Wolfgang Tillmans – this inspiring spot has truly captured the spirit of queer culture.
Community Center of Fire Island
Fire Island is a place where everyone is welcome and the Community Center of Fire Island is the beating heart of this gorgeous gay paradise. It's the perfect place to gather with friends, new and old, and participate in a variety of fun activities.
Not only will you find fascinating exhibits about the island's past, but you'll also find art galleries featuring LGBTQ+ artwork and performances as well as drag shows and other entertaining events during the year.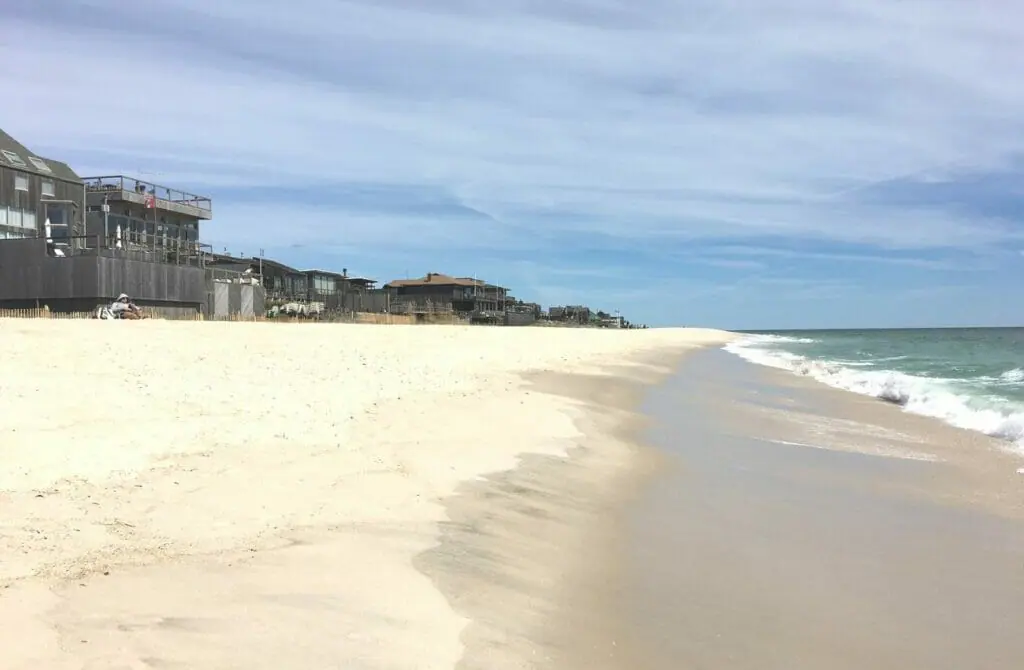 Take a journey through midcentury modern architectural beauty. On this self-guided tour provided by Pines Modern, you can explore the significant modernist residential architecture and cultural heritage.
Many New York City artists throughout the last century sought refuge on this incredible island, bonding together to create beauty amidst adversity and keeping their creativity free from public condemnation. With no cars allowed on the island, take your time and explore by foot – it's truly the best way to take in all these exquisite sites from every angle.
Sunken Forest
Adventure seekers can explore this mystical Holly forest. Situated east of Point O'Woods, the Sunken Forest has been a natural sanctuary for thousands of years. This ancient forest is home to some rare plants and was donated to Fire Island National Seashore in 1966 with the commitment that it would continue as an untouched oasis.
Nature has its own way of protecting itself. Trees here will never reach beyond the main dune – too much salt spray means any foliage that violates this rule will not live. The end result is an idyllic forest of miniature bonsai-like shrubs producing a breathtaking image fit only for fairytales.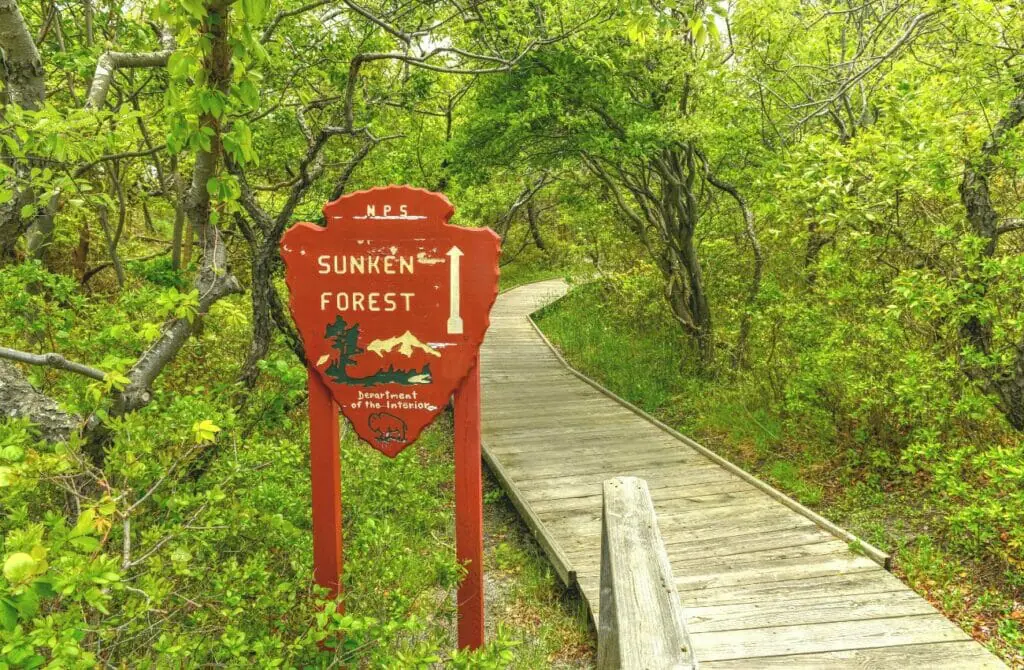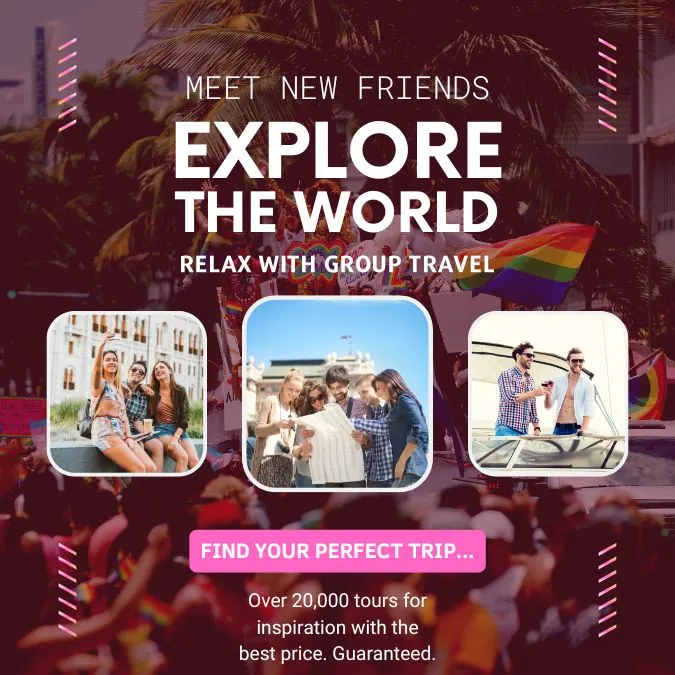 Annual Events In Gay Fire Island
Every summer, Fire Island sizzles with the energy and excitement of thousands of LGBTQ+ visitors. Weekends are packed with parties, shows and other events, a testament to what makes this destination so special. The island is also alive with annual festivities, from vibrant celebrations to gigantic parties.
The Invasion of the Pines Event
July 4th every year, Fire Island Pines celebrates a proud tradition of inclusivity and self-expression. Droves of shimmering drag queens descend upon the island to honor Terry Warren's courageous stand against discrimination back in 1976 with what became known as the first Invasion of The Pines.
This sparkling celebration brings friends together from near and far for an unforgettable night full of music, dancing and costumes. The Invasion of the Pines event is cherished by all who call this place home or visit regularly, a spectacular celebration.
Juneteenth Fire Island
A weekend of joyous celebration and powerful action. From conversations on equity & race to delicious cuisine experiences, an unforgettable Drag Pageant and JuneTea Dances – this event will honor the invaluable contributions Black & Brown people have made throughout history, Solidarity marches at the beach pay tribute to those affected by police brutality while art installations inspire collective community engagement in creating meaningful change. It's time we reaffirmed our commitment – together. Let's celebrate life with prideful vigor!
Every July is the gay event of the summer! This special weekend-long outdoor party draws thousands thanks to its extravagant stage equipment and big-name DJs. It can be an intense wild night at the beach. If you plan on attending make sure you purchase your tickets early (they usually sell out!).
Plus the whole event supports local charities. Come prepared for large throngs of LGBTQ+ attendees in their sexiest jockstraps and harnesses ready to party in paradise.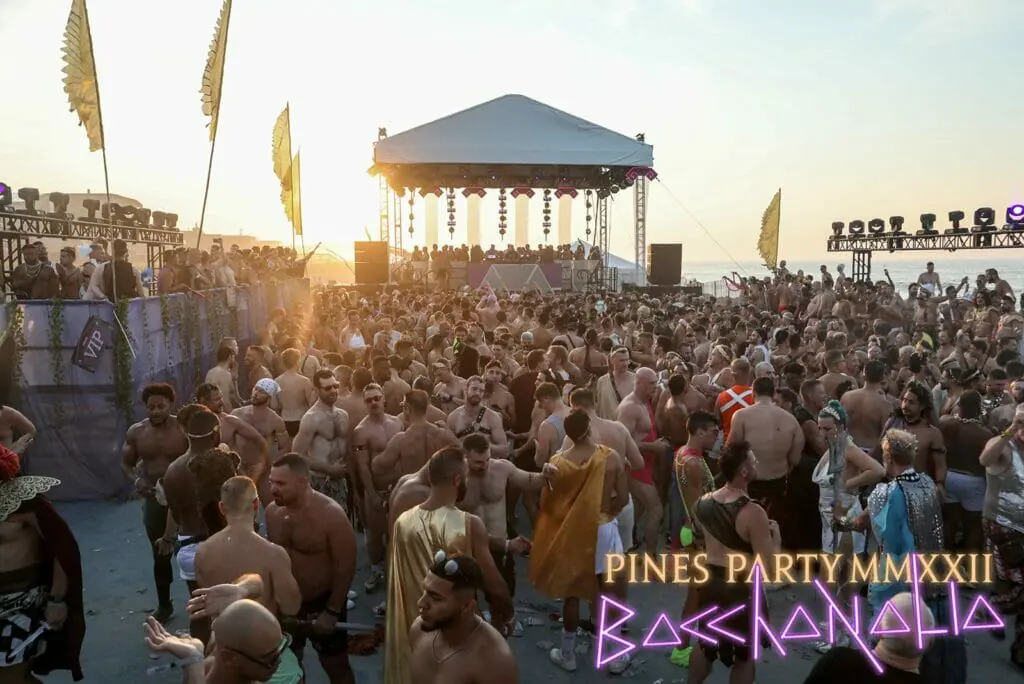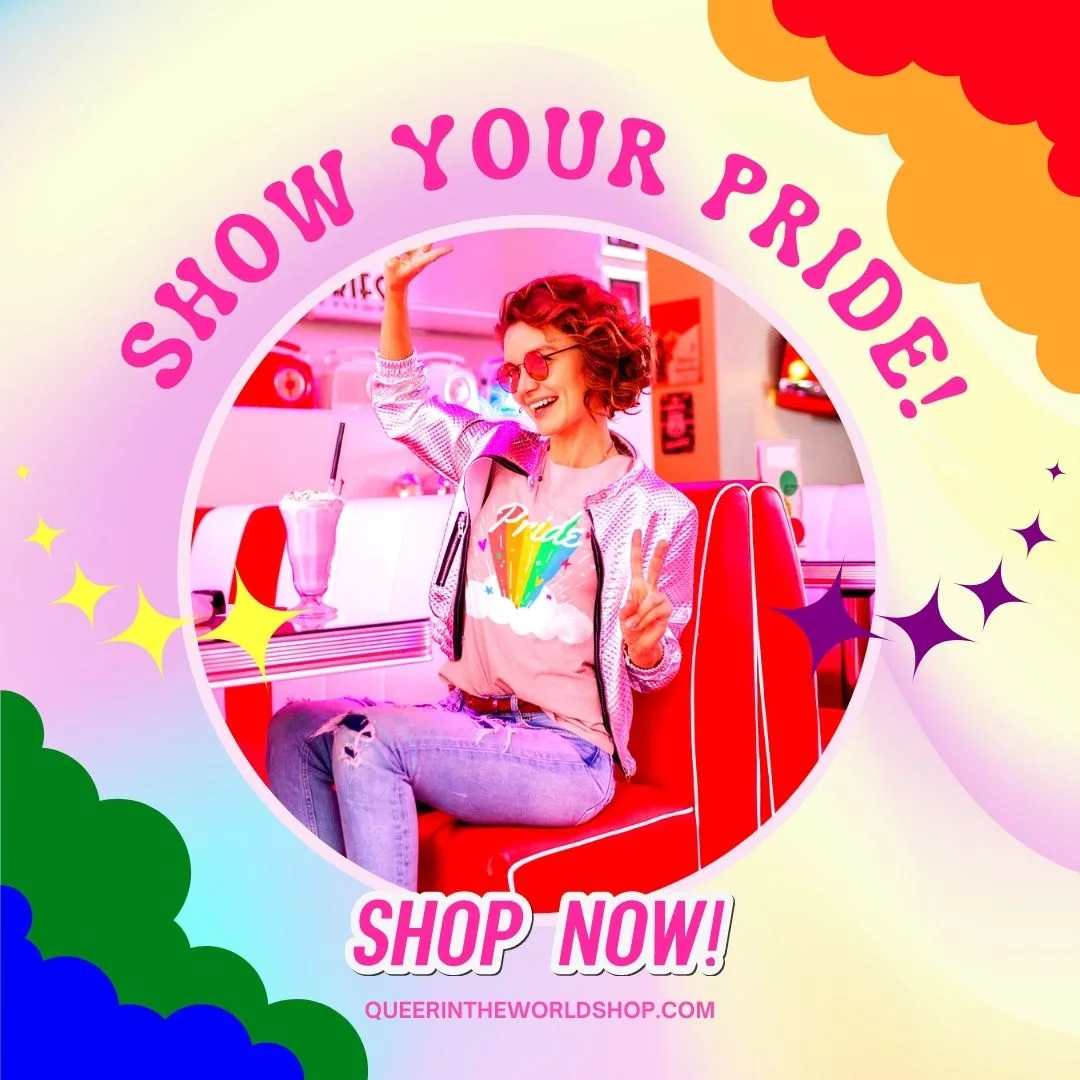 Gay-Friendly and Gay Hotels in Fire Island
Being gay-friendly accommodation means that the establishment is welcoming and inclusive to guests who identify as LGBTQ+. This can include but is not limited to, having policies and practices in place that demonstrate a commitment to creating a safe and inclusive environment for LGBTQ+ guests, such as non-discrimination policies, and providing support and resources for LGBTQ+ travelers.
Some gay-friendly accommodations may also provide amenities specifically catering to the LGBTQ+ community, such as rainbow flags or literature about local LGBTQ+ events or resources. Furthermore, gay-friendly accommodations may be located in an area that is known for being LGBTQ+ friendly.
While Fire Island does not have any specifically gay hotels or resorts, these are the most fabulous and pro-actively gay-friendly hotels in Fire Island. Needless to say, there are also hundred's more hotel and hostel options in Fire Island if none of these suit your desired budget, facilities or area – but these are the best hotels according to other gay travelers and us.
Whatever your needs are, Fire Island has you covered.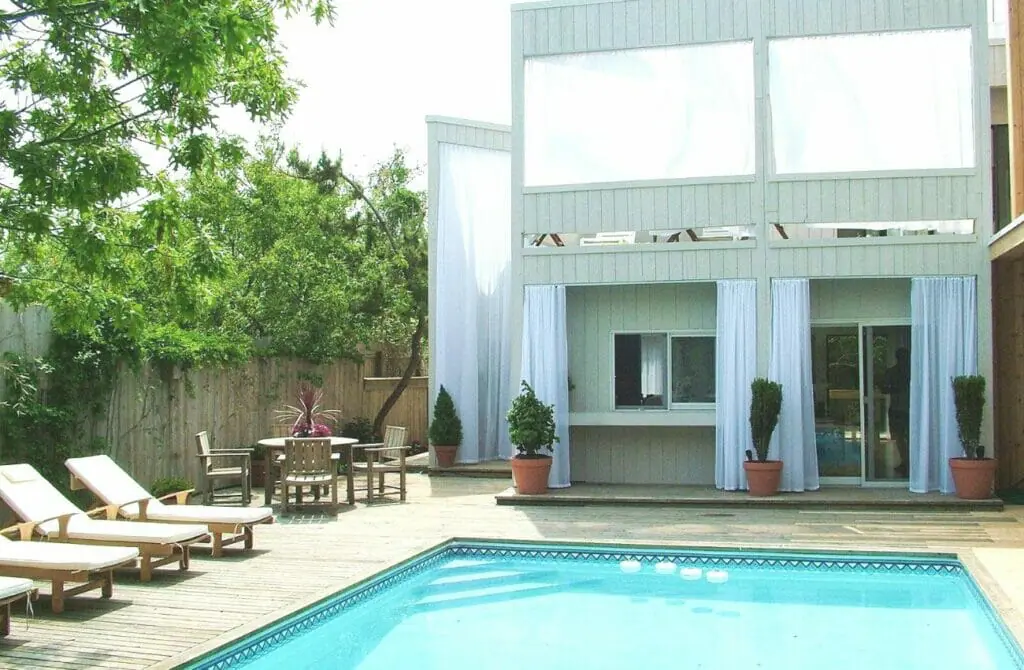 The Madison Fire Island Pines ☆☆☆☆
A breathtaking stylish beach house-turned-glam guesthouse is a welcoming haven within the queer community. Like a sunny oasis, its modern and clean rooms are sure to make your stay comfortable and cheerful.
De-stress with massages poolside or enjoy its many other amenities including delicious breakfast, an inviting roof deck to relax on and not forgetting air conditioning for those warm summer days.
With its picturesque views, it's conveniently located just next to a ferry stop, restaurants, market and retail stores all 5 minutes away and mere steps from lapping ocean waves. Welcome home…visitors included.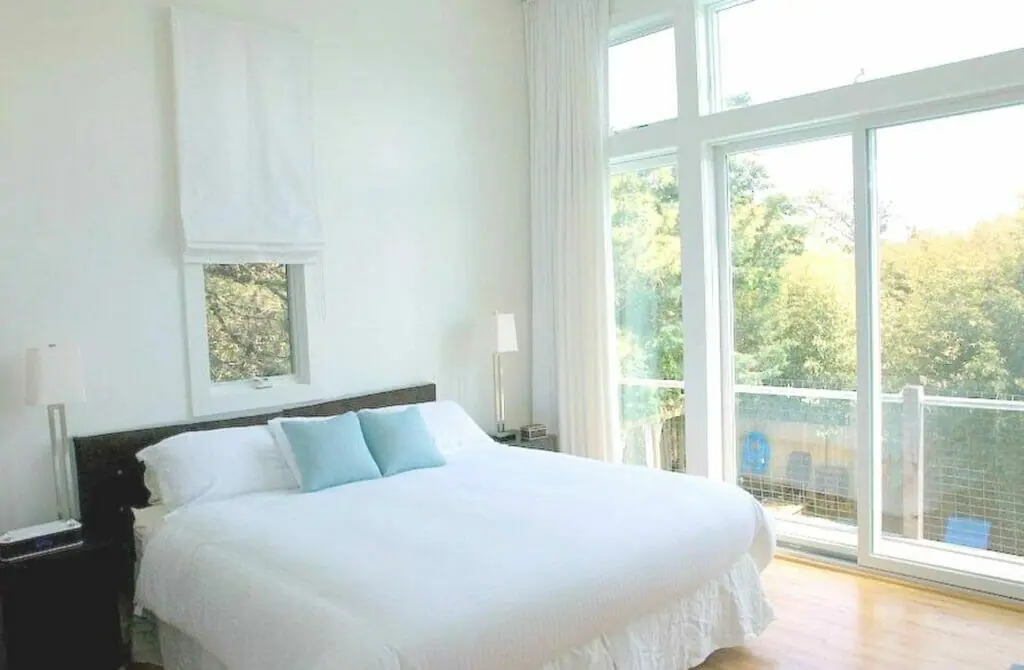 Belvedere Guest House for Men ☆☆☆☆
A historical venue from terraces to turrets and everything in between is a rococo Venetian palace situated right on the bay front of Cherry Grove. Architect John Eberhardt's masterpiece, the Belvedere Hotel, has been a grandiose source of delight for visitors to this sea-bounded paradise.
Gilded in blue and gold with ornate white columns, it is an architectural marvel that overlooks the glittering bayside -a Victorian revivalist sanctuary idealized by Greco-Roman mythos. From whimsically over-the-top decor to discovering gay history beyond what you see, radiates an undeniable aura of sexiness.
There's an array of room options, from single rooms with shared bathrooms to luxury rooms with balconies. Perfectly blending fun with relaxation, this clothing-optional adults-only establishment, includes amenities from rooftop terraces and sun decks to pools, hot tubs and a gym – all just minutes away from beautiful beaches.
Note there is no breakfast here but you can bring your own libations and whip up breakfast in the communal kitchen or grab some goodies from a nearby local spot.
Explore the enchanting destination for lovers of history and hospitality. Delightful amenities await guests at this cozy bed and breakfast. Bask under the sun on their rooftop pool or take an invigorating soak in the hot tub. Enjoy breathtaking views from their balcony as you revel in island life – ocean waves lapping with Fire Island Light House standing proudly nearby.
Splendid yet simple rooms provide all facilities needed to make sure you get the utmost comfort during your stay. Enjoy tea and lemonade during the day and wine and snacks in the evening as you watch the stunning sunsets.
Located in Cherry Grove, an LGBT+ romantic oasis that is home to popular nightlife spots such as Cherry's bar (a 2-min walk away!), this pet-friendly apartment hotel offers rooms with kitchenettes on the beachfront fit perfectly tailored for lovers and beloved companions alike.
Enjoy morning sunsets by lounging around your own private deck. Unwind in one of two lush gazebos and take advantage of prime access to all that sand and sea, it'll be sure to cultivate your queerest dreams.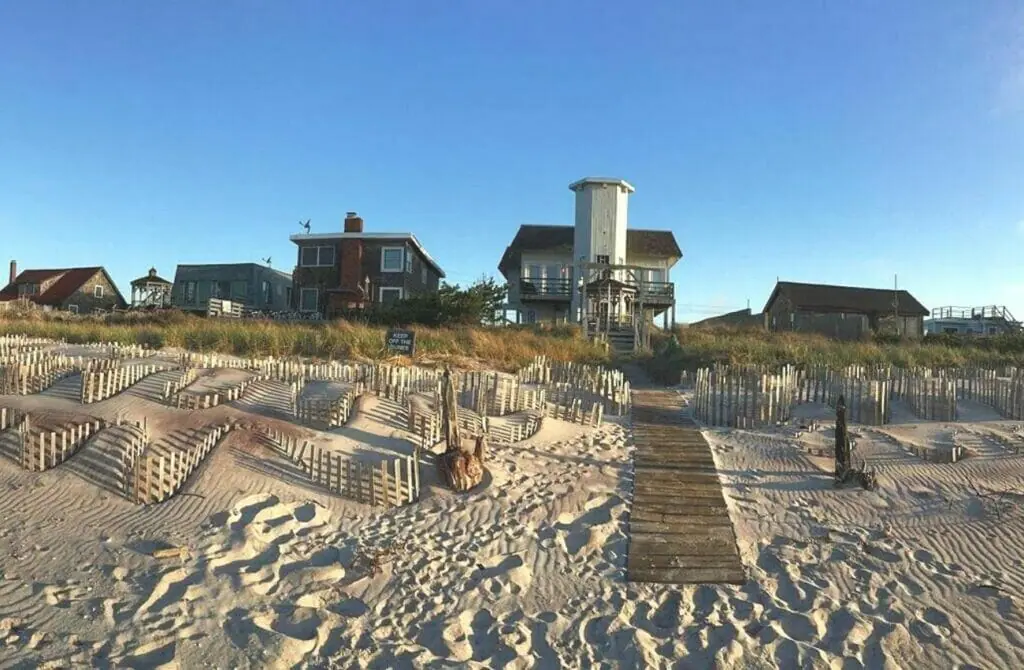 As you draw closer to the glittering Pines, a stunning white castle appears on the bay like an oasis. Step inside this dream-like home and marvel at its grandeur as it was designed for legendary parties thrown by glamorous hostess Gloria Demann and her husband Larry during the 80s. Currently, this powerhouse home-turned-guest house is run by renowned nightlife promoter Daniel Nardicio.
It is a pure delight for all gents. The exclusive men-only hotspot offers the opportunity to mingle with other like-minded individuals in the communal living quarters such as lounge rooms and a shared kitchen. Spend a cozy night in comfortable basic but safe rooms with just the right hint of character before exploring the wonders that await you around the island.
Is Ocean Beach's gay-friendly (and straight-friendly!) boutique beach hotel. Step inside and you'll be enchanted by this boutique hideaway's designer rooms featuring luxurious Egyptian cotton bedding amidst its relaxed atmosphere.
There may not be a pool, but who needs one when there's an ocean right at your doorstep? Get ready to explore, with complimentary beach chairs, towels, water, and bicycle rentals included with your stay.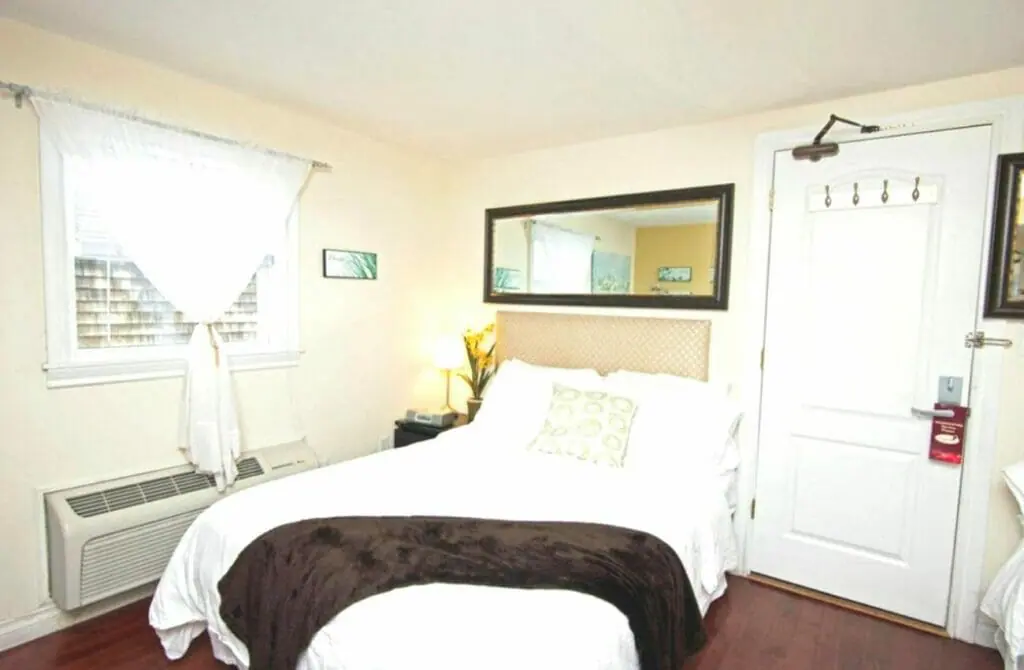 Gay Nightlife on Fire Island
Fire Island is a magical land where you can unleash your inner fabulousness and live your best gay life. The gay and gay-friendly nightlife on this tiny island is nothing short of legendary, with a unique vibe that you won't find anywhere else. Whether you're a party animal or a more low-key type, Fire Island has something for everyone.
What makes the gay nightlife on Fire Island so special, you ask? Well, honey, where do we begin?
It's a perfect mix of fun in the sun by day and wild nights under the stars. The island is small enough that you can easily walk from one end to the other, but it's packed with amazing gay bars, clubs, and events that will keep you entertained all night long. You'll find everything from rooftop parties with stunning views of the Atlantic Ocean, to intimate underground clubs where you can dance to the hottest beats. And, of course, you'll also find plenty of opportunities to mingle with the friendly and welcoming local LGBTQ+ community.
So, grab your best pair of dancing shoes and get ready for a wild ride on Fire Island. Trust us, you won't regret it!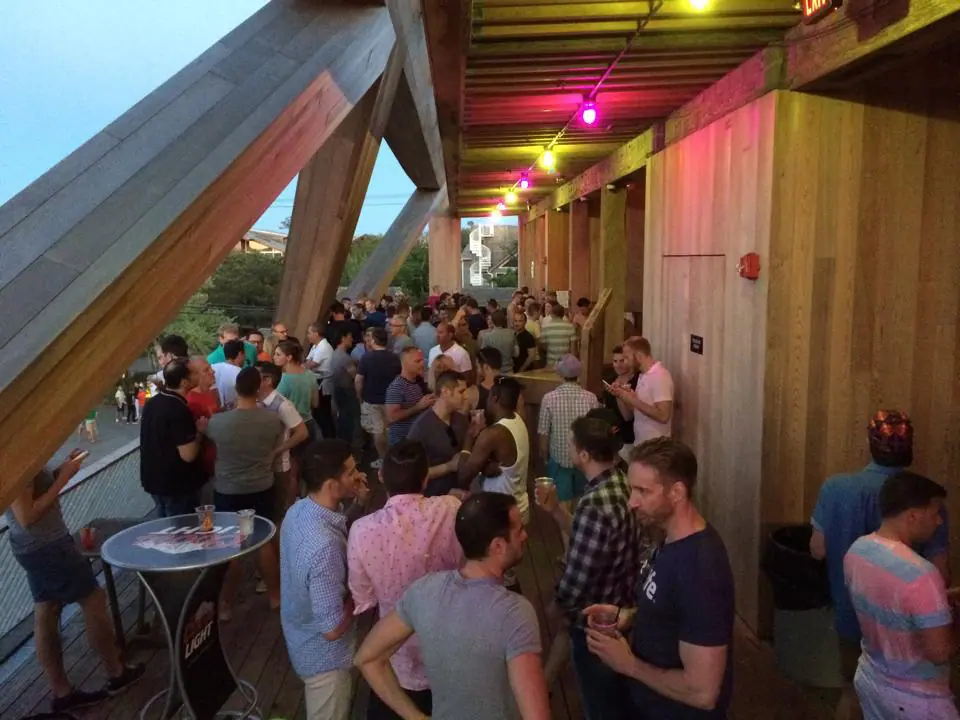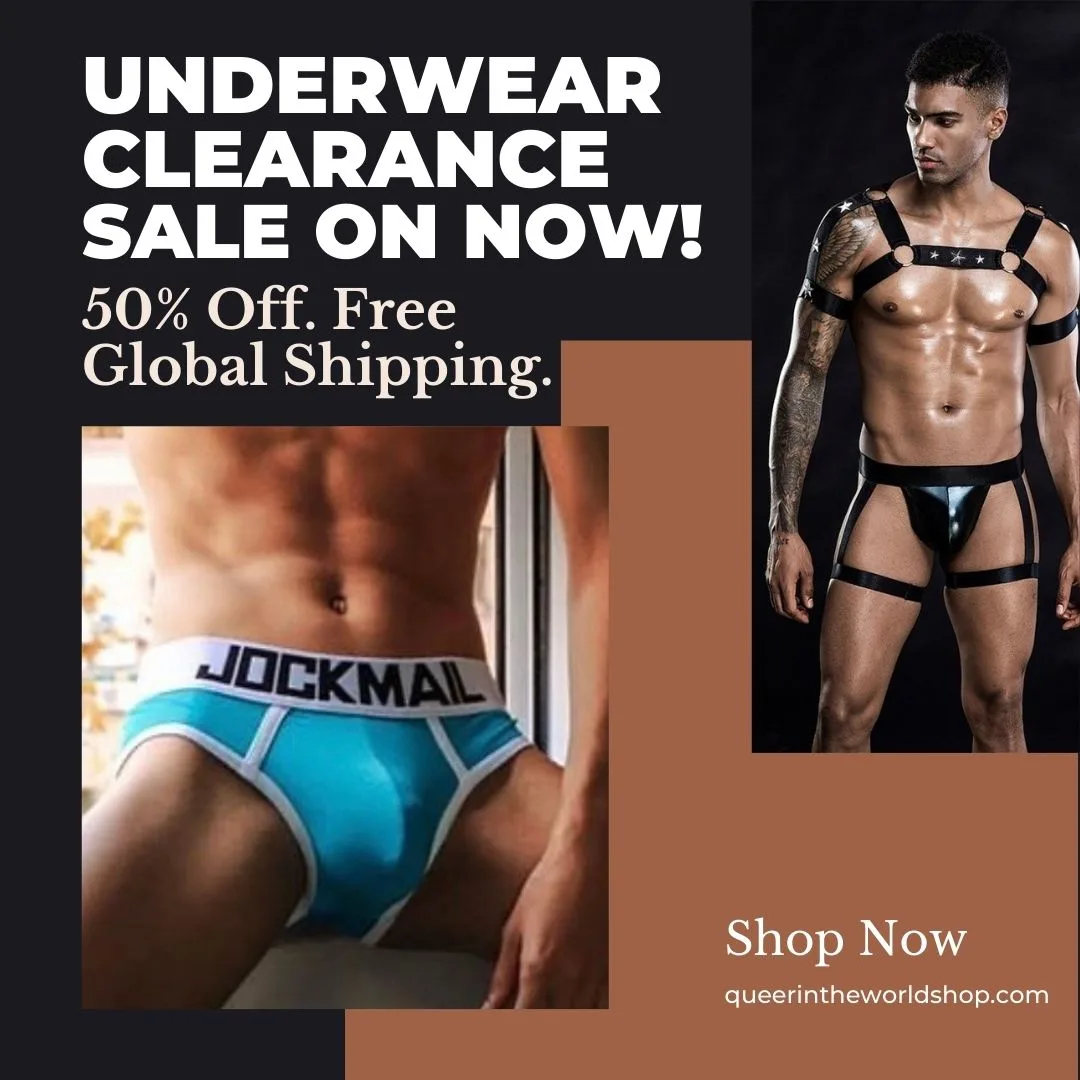 In Pines, Low Tea at the Pavillon has become central for socializing. On any given Friday or Saturday night, 5 PM sharp, the dock fills with gay men in search of good conversation and even better drinks. By 6:30 or 7PM, it's a standing room only and turns into a big outdoor gay bar. It's simply magical. As the sun begins to set, it's time for High Tea.
As twilight sweeps in, sip on your favorite beverage while swaying between two magnificent decks – Lower Pool and Upper Pavilion. The Pavilion is also known for wild nights and fabulous drag shows, it's the Pine's premier destination for late-night partying on Fire Island. Get ready for an unforgettable experience with cash-only weekend shindigs that spark conversation in a truly unique atmosphere.
Actually so hot, it burned downed in 2011 – but rest assured it was built back and is now better than ever…
Get your fill of high tea and dance the night away as soon as twilight comes around. The energy is palpable, and music plays on and lights up the scene, it is an absolute must for the gay crowd. You can drop it low to bumpin' beats from cool DJs while enjoying libation served up by hot bartenders and accompanied by even hotter go-go boys.
There's also a variety of fun and exciting events that span from movie nights to drag shows, all culminating in an electrifying tea dance every Friday through Tuesday.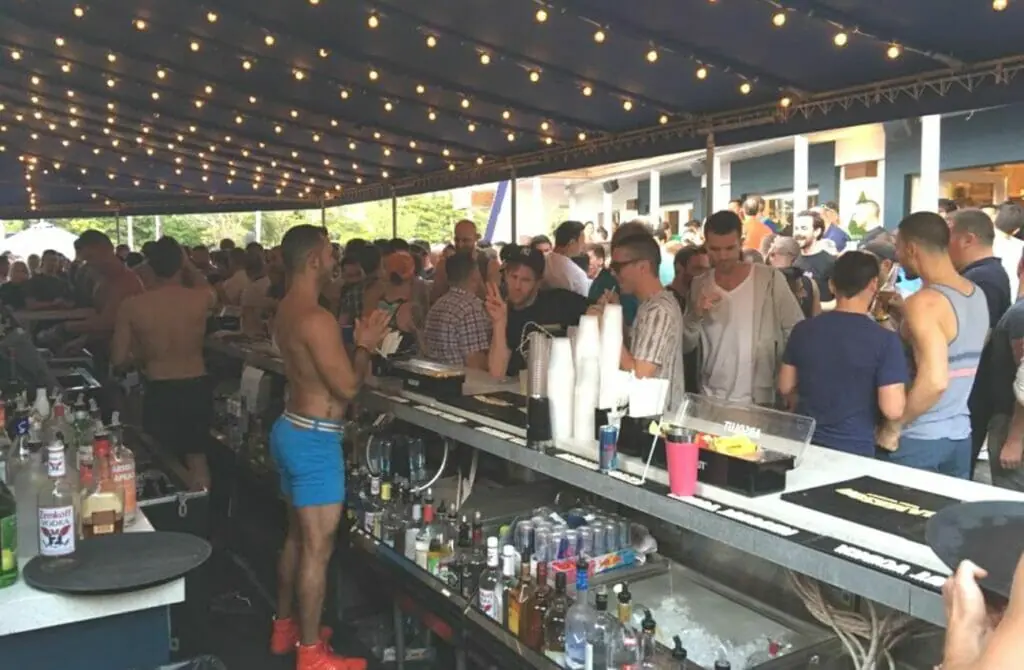 located in Pines are a lower key and regular hub of activity, cozy yacht club dining experiences throughout the week plus weekend brunch options and thrilling evening Piano Bar, Special Cabaret and Karaoke night events.
Music, drinks and dramatic sunset views – Cherry Grove, is the ultimate Fire Island hotspot. A friendly staff pours unique cocktails at this prime location while locals welcome ferry-riding weekend warriors with themed parties. Plus, don't miss out on provocative drag shows and special guests to liven your evening even more.
If you're looking to experience a truly romantic evening, Top of the Bay in Cherry Grove is your destination. Enjoy delicious American and international cuisine while being serenaded by live music. And don't forget their signature cocktails – they are simply divine. Get ready for an unforgettable night.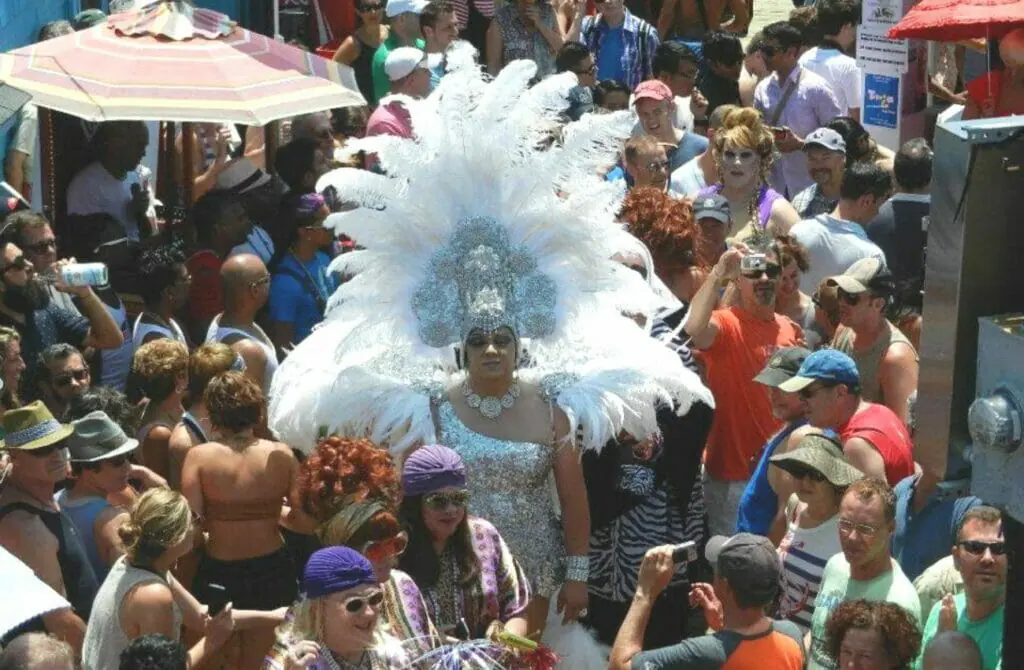 Cherry Grove helps you to forget your worries and soak in the excitement at the back Tiki bar, a favorite for pre-dinner drinks. Relax with a tasty Island Breeze Sunset cocktail as you watch a stunning sunset unfold. As the sun dips below the horizon, head to the restaurant at the front and treat yourself to scrumptious fish n' chips that are sure to leave you satisfied – these generous portions don't disappoint.
The Pines Bistro & Martini Bar
Step into a world of traditional flavors when you visit – a Continental restaurant with an all-season, sit-down dinner. Enjoy specially chosen seasonal dishes sure to tantalize your taste buds in a sophisticated cocktail lounge atmosphere.
Located in Kismet's Margarita Villas brings a taste of the island to you with their light, inviting brews. Not necessarily a gay brewery but a mixed crowd and if you want a beer, crafted specifically for those who want to experience Fire Island's tranquility in every sip, these beers are a perfect refreshing treat.
If your partner loves vino, peruse their diverse selection of wines. They guarantee there's something satisfyingly delicious.
Fire Island Underwear Dance Party @ Ice Palace
Daniel Nardicio's infamous Fire Island Underwear Dance Party in Cherry Grove is currently closed as renovations are underway but check to see if its back. Partygoers have been grooving here since the mid-50s, with its large dance floor beckoning dancers of all kinds. D World is renowned for its tantalizing underwear extravaganzas! Keep your eyes peeled for the announcement of where they'll appear next. It's sure to be an unforgettable night full of relentless fun.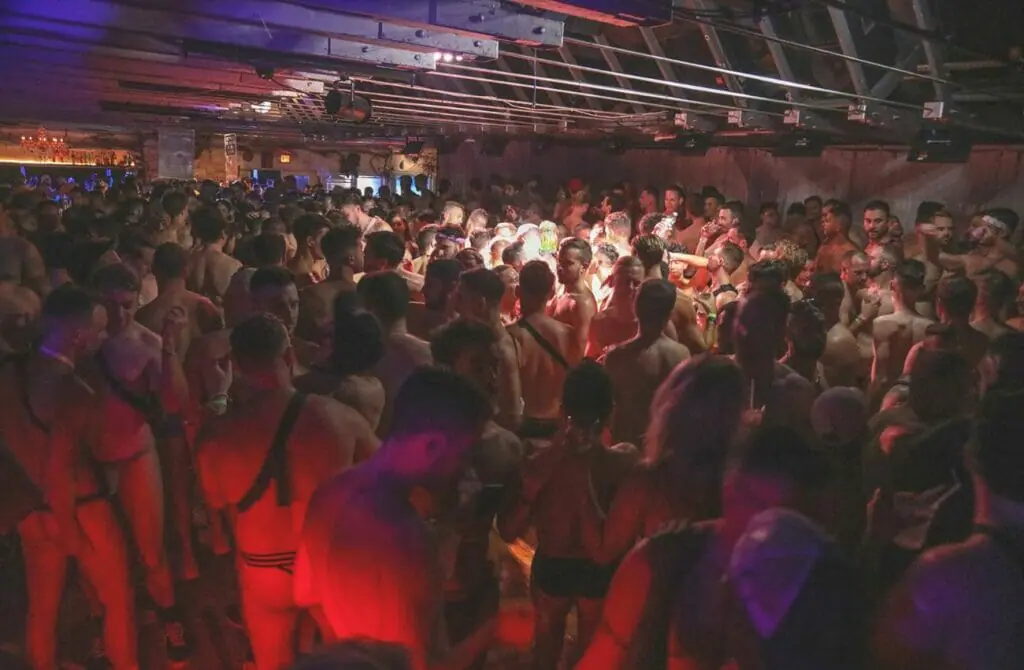 Gay Map Of Fire Island
Finding it hard to envisage where everything is in Gay Fire Island? Hopefully, this queer-centric map helps where we have marked all the bars, clubs, parties, hotels, saunas, massages and more will help you stay in the spot best suited to you!