Leeds is an iconic British city that oozes urban cool and Yorkshire sashay. This vibrant destination offers a promising dining scene, captivating architecture, and warmth to its friendly LGBTQ+ community – with nearly 10% of the population identifying as queer!
Leeds leads in all ways: from North England's nightlife to unbeatable hospitality.
Leeds is England's vibrant 4th largest city and a veritable paradise. From the stylish boutiques of its legal industry to rustic eateries tucked among quaint countryside landscapes, Leeds offers something special around every corner.
Whether you're looking for luxury goods or simply want to explore this dynamic northern hub, there's no better place than enchanting Leeds!
England is a relatively safe place for gay travelers to go, but there are some things to keep in mind. Politically, the UK government has been pivoting to a less-friendly policy towards the LGBT+ community, especially towards genderqueer individuals. This is radiating outwards to members of the English public, even in LGBT+ hubs like Leeds.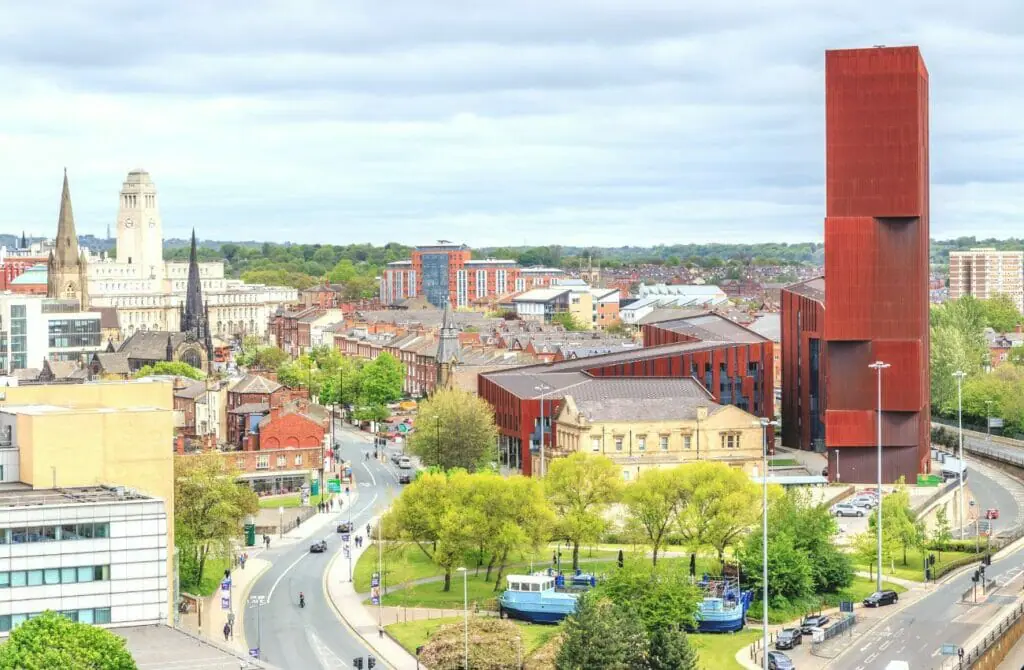 In January 2023, the English Parliament blocked a Scottish law allowing trans Scots from changing their legal gender without a medical diagnosis. This, along with a distinct rise in homophobic hate crimes across England, makes it a place that is rapidly slipping in the safety rankings.
Specifically, transgender people are seeing the highest rise in hate crime frequency, so if you or a traveling companion are genderqueer, you may want to consider a different destination.
That being said, if you are an experienced traveler who knows their basic travel safety, you'll find a lovely town with a thriving queer community. Leeds is an amazing, must-see place for any gay traveler.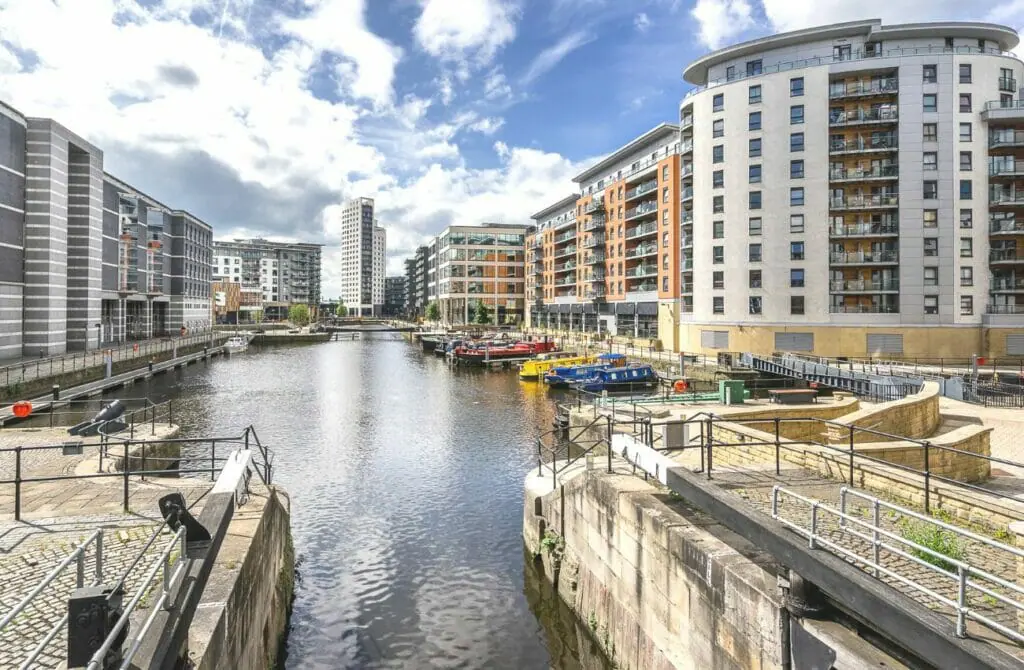 Attractions in Leeds
As a vivacious and enthusiastic member of the LGBTQ+ community, embarking on a journey to Gay Leeds presents a myriad of opportunities for gay-friendly and all-inclusive explorations. To fully immerse oneself in the vibrant city, one should seek out its most distinguished landmarks, renowned museums, and magnificent art galleries, as well as admire the stunning architecture and bask in the beauty of local parks and gardens.
Savoring the local cuisine, perusing bustling markets, and attending scintillating cultural events such as festivals, concerts, and shows, provides a true taste of Leeds and its rich cultural heritage. Over the last fifteen years, Leeds has taken off and become a sparkling jewel. Loiners (local Leeds residents) and tourists can find so many cultural features all over the city. – and being bored is almost an impossibility.
As connoisseurs of culture and all things queer, we find that immersing oneself in the heart of the city, be it through its historical landmarks or diverse cultural offerings, provides a deeper understanding and appreciation of Leeds and its citizens. Hence, these are our top picks for the must-visit attractions in the city of Leeds.
And remember, while this list may seem extensive, it's only a fraction of what travelers can see while here.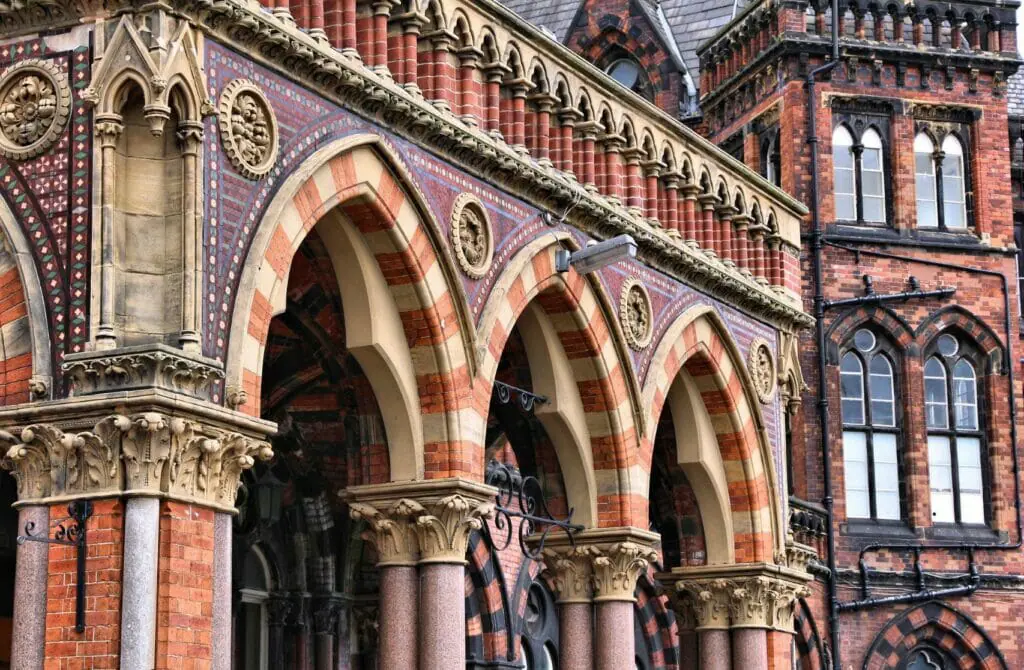 Arts and Culture In Leeds
This museum is aimed at all ages and explores all kinds of topics from early vaccination to sexual health and modern innovations. While some exhibits have recommended age ranges, if you are bringing your family along, this is a great spot to learn more about medicine.
The Tetley is a contemporary art museum on the South Bank that features free admission, art classes, and local artists' work. It is also located inside a massive old brewery building that is stunning. This is a great way to support local artists and come home with a one-of-a-kind souvenir.
Another great, classic Leeds attraction is the city museum. This will allow guests to explore the history of Leeds from pre-history up to the modern era and how Leeds became defined by its role in trade. It's an amazing museum for families and larger groups to learn and share, with a lot of interactive exhibits.
Armley Mills Industrial Museum
England is widely regarded as the home of the Industrial Revolution and the Armley Mills Industrial Museum is a great example of a functioning facility you can explore and learn from. In addition, they have a special gallery devoted to the history of high-street fashion that Leeds has developed.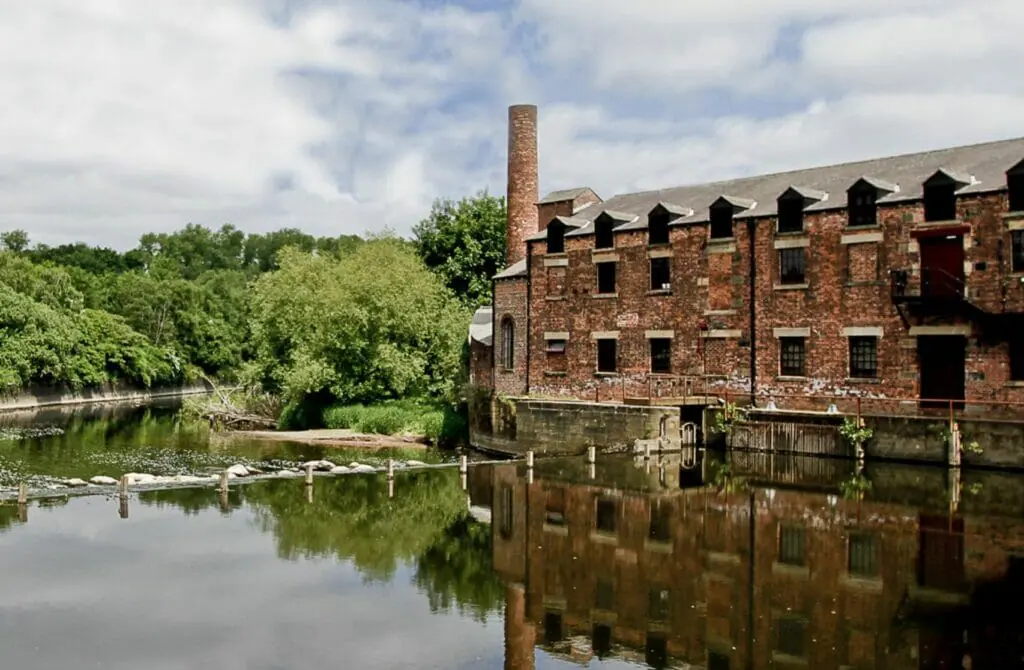 Restaurants and Food In Leeds
Taking to the canals for this lovely, two-hour tour of the countryside by boat is a lovely way to spend an afternoon. Not only are you provided with a beautiful afternoon tea, but there is also a full bar and panoramic views of the English countryside. This is a small, family-run business you do not want to miss.
While we do not have a specific restaurant to recommend, there are countless places to get this iconic Yorkshire pub food. It is a light and flaky dough cup traditionally served with fresh gravy or filled with other offerings.
Leeds International Beer Festival
This festival happens every year in September and highlights beer from Leeds and worldwide breweries. You are sure to find something for every taste and find all of the small, artisanal breweries in Yorkshire.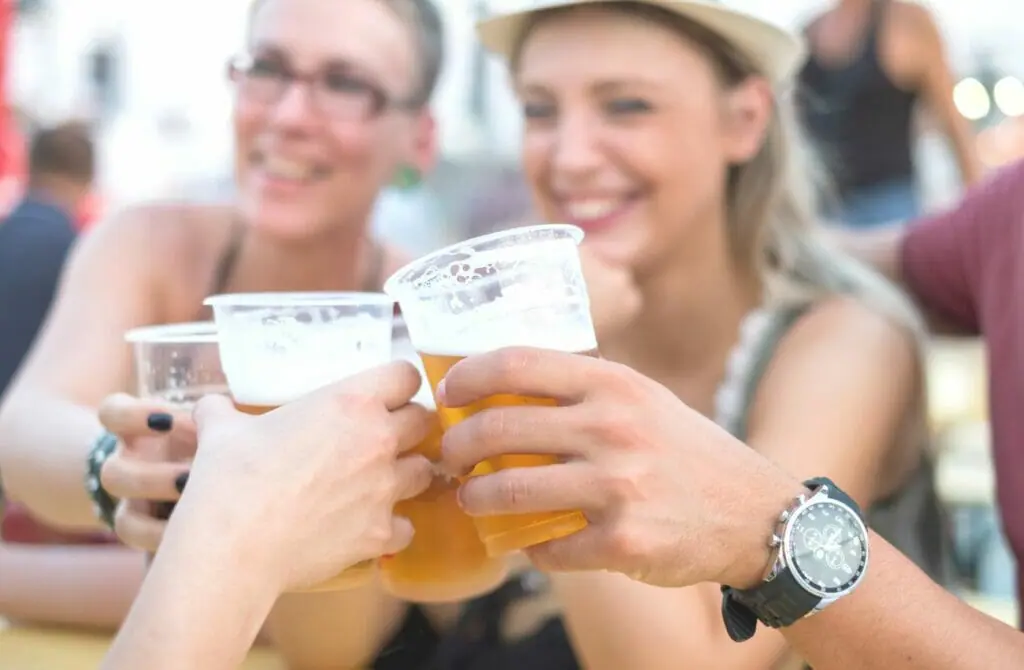 Natural Attractions In Leeds
This is a walking or travel trail through the city of Leeds that highlights places of LGBT+ history throughout the years. Starting with a spot from the 1840s, it goes all the way up to the present day and highlights local businesses still gay-owned and operated.
If you aren't a fan of afternoon tea, but still want to explore the countryside uniquely, this is the attraction for you. These canals run throughout much of England, but Yorkshire has been known for its canal tours. You can hop on and hop off as you go and do not need to get a specific tour to enjoy.
This park is the largest city park and can become a whole day trip. It has a lake with small boats you can rent, a train you can ride around the site, tennis courts, a historic mansion, and can even be a festival venue. There's also a tropical zoo on site.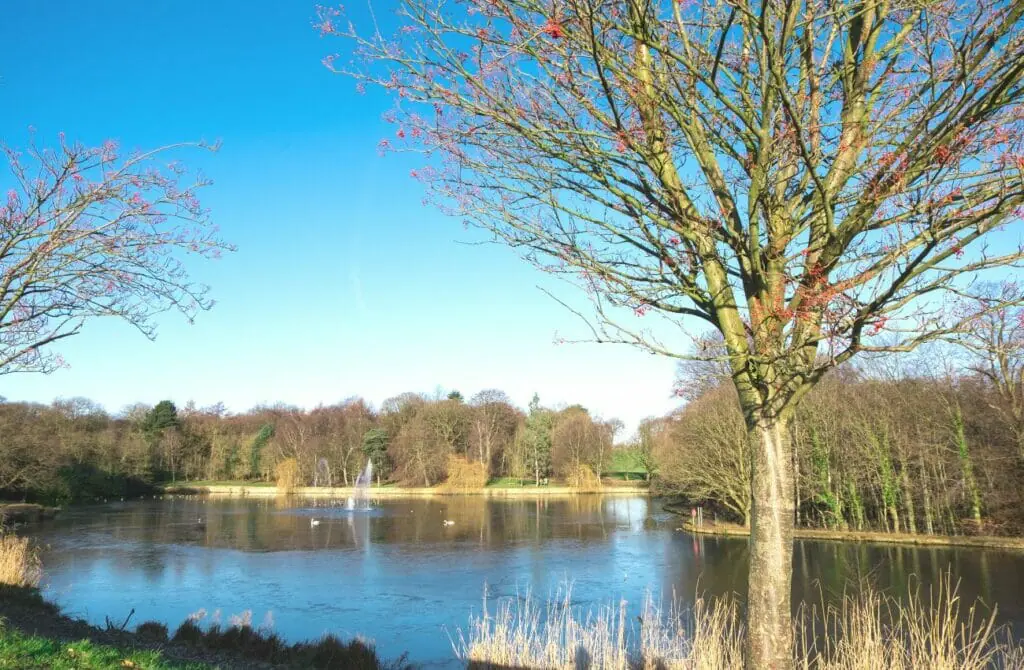 Shows and Venues In Leeds
This large arena is a multi-purpose venue with comedy shows, headlining tours, and even job fairs. This is the place to see some of the biggest musical artists on their UK tours, such as Florence & the Machine and 1975.
Stop in if you want to see ballet, opera, musical theater, comedy shows, and all kinds of other performing arts in this historic theater. Opened in 1878, it's a beautiful spot that any theater-goer can appreciate and is perfect for impromptu photoshoots.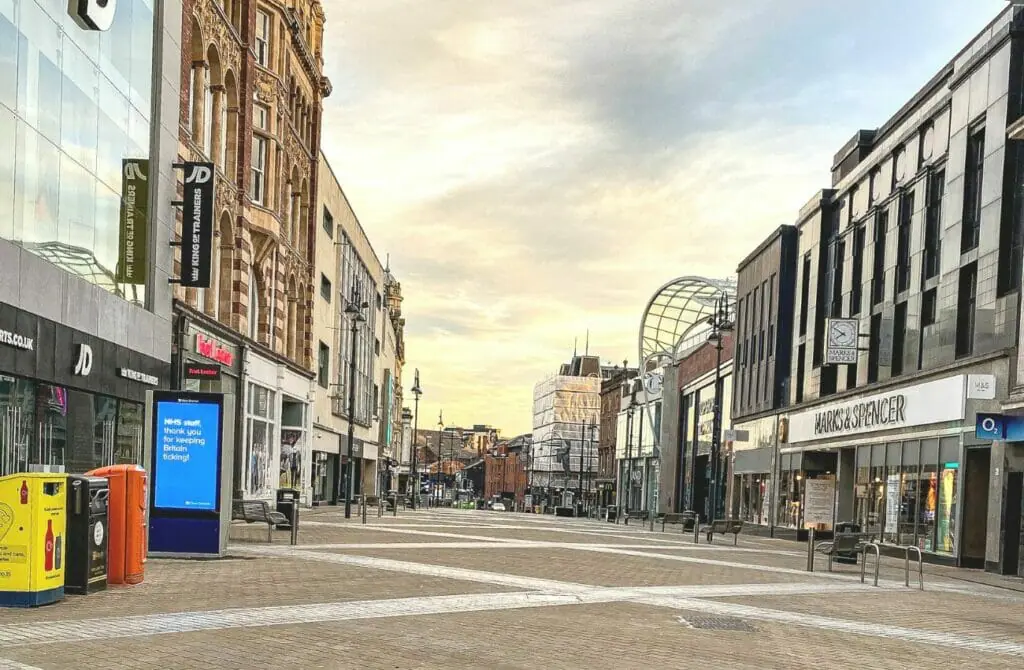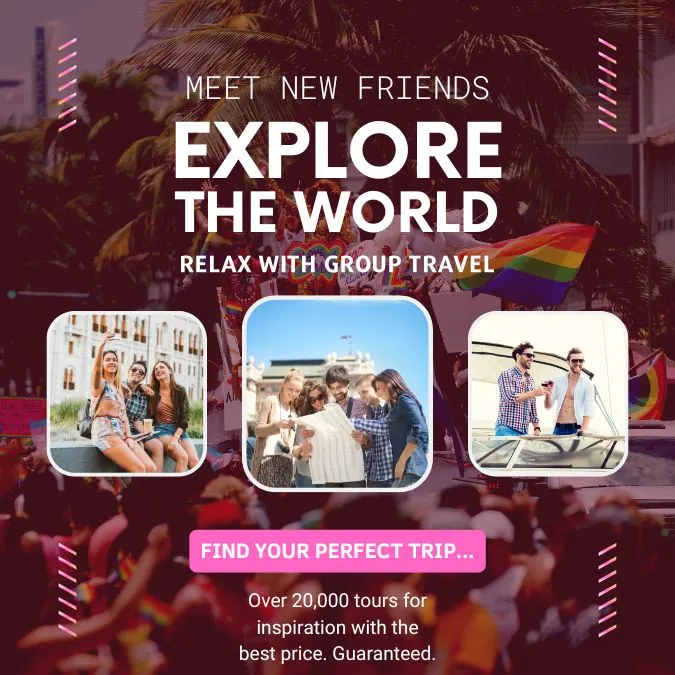 Leeds Pride Festival is one of the biggest and brightest events in the UK's gay calendar, and if you're not already packing your glitter and rainbow flags, then you're doing it wrong! This year, the festival is set to be even more fabulous, with an electrifying lineup of LGBTQ+ performers, entertainment, and activities that are guaranteed to make you want to dance until you drop.
Now, we know you might be thinking "Oh, just another pride festival", but trust us, Leeds Pride Festival is no ordinary celebration and certainly worth dusting off your favorite gay pride shirt for. It's a vibrant, inclusive, and unapologetically fabulous party that's all about love, acceptance, and self-expression. Whether you're here to join the parade, sample the local street food, or simply soak up the festival atmosphere, there's something for everyone at Leeds Pride.
So, put on your most fabulous rainbow outfit, grab your friends, and get ready to let your hair down and have a wild time in the city that knows how to party like no other!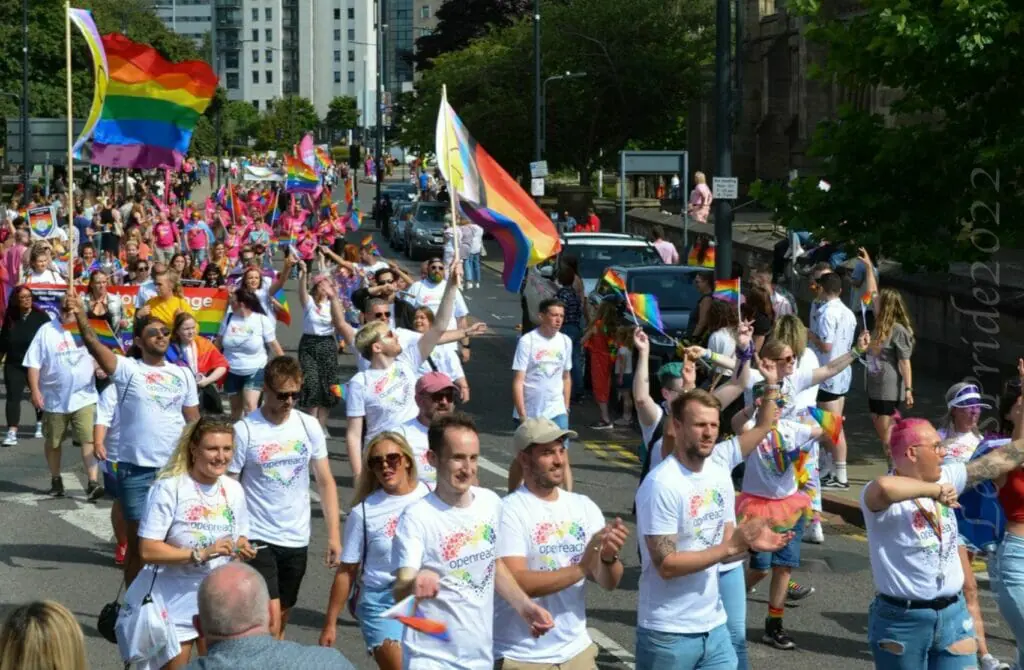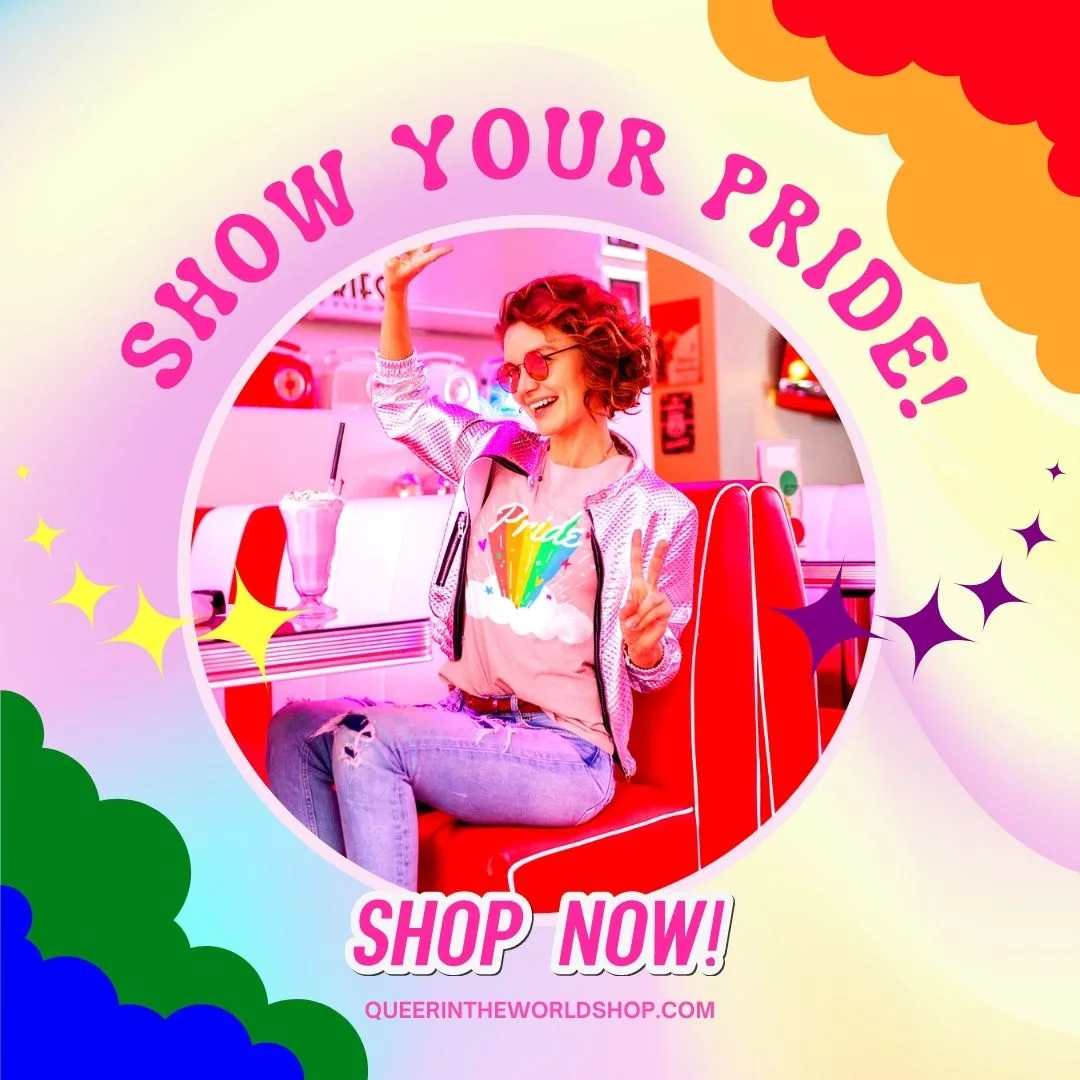 Gay-Friendly and Gay Hotels in Leeds
Leeds is a massive town, so there is no shortage of hotels to choose from. However, what hotels are discerning gay travelers supposed to look for? We have found options, from boutique hotels to some of the largest in the city, that is all LGBT+ friendly.
Needless to say, there are also hundreds more hotel and hostel options in Leeds if none of these suit your desired budget, facilities or area – but these are the best hotels according to other gay travelers and us. Whatever your needs are, Leeds has you covered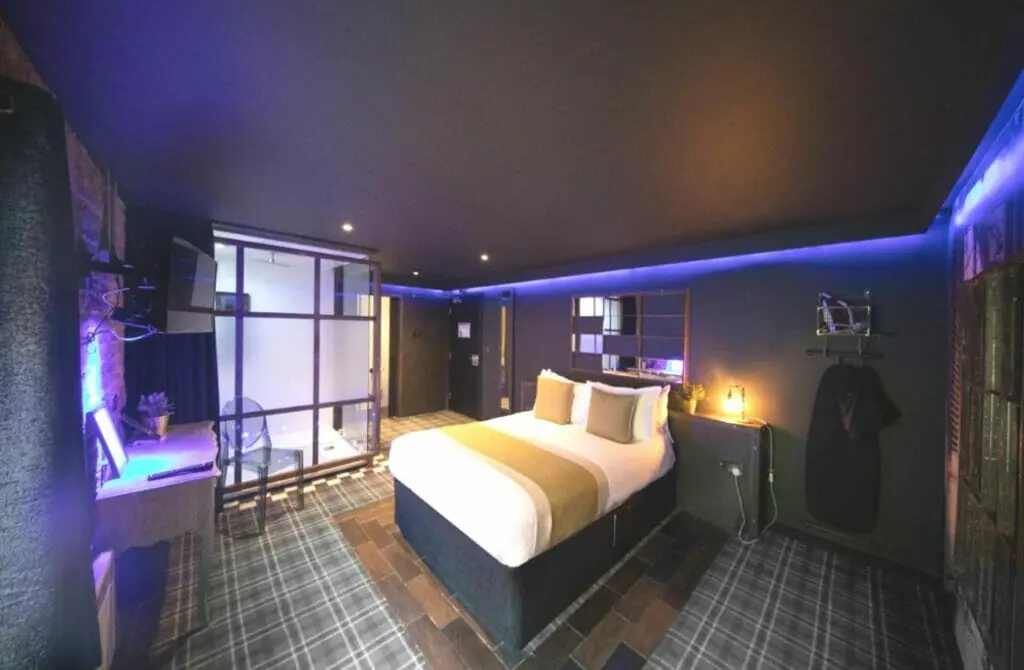 Oh child, if you're looking for the ultimate gay-friendly accommodation in Leeds, look no further! The Briggate Hotel is the place to be. This stunning hotel is not just stylish, but also boasts an unbeatable location right in the heart of Leeds city center.
Not only will you get to rest your weary head in luxurious comfort after a wild night out, but you'll also have the perk of having gay-popular Bar Fibre right on your doorstep. This popular gay bar is the perfect place to start your night, or to continue the party long into the early hours. With a fantastic selection of drinks and a lively, fun-loving crowd, you'll never want to leave.
The rooms are small but thoughtfully designed. You get plenty of amenities like smart TVs and rain showers while also being right above a key gay bar in the Leeds nightlife. It is a perfect spot to use as a launching point into the gayborhood during your visit. You also get room service from the Viaduct Showbar (more on this bar later) below the hotel.
While this hotel may seem like the perfect spot for cruising and hookups, this property has a very strict no overnight guests policy and quiet hours of 10 PM to 8 AM. As a result, no parties and no bringing back the hottie you just met at the bar.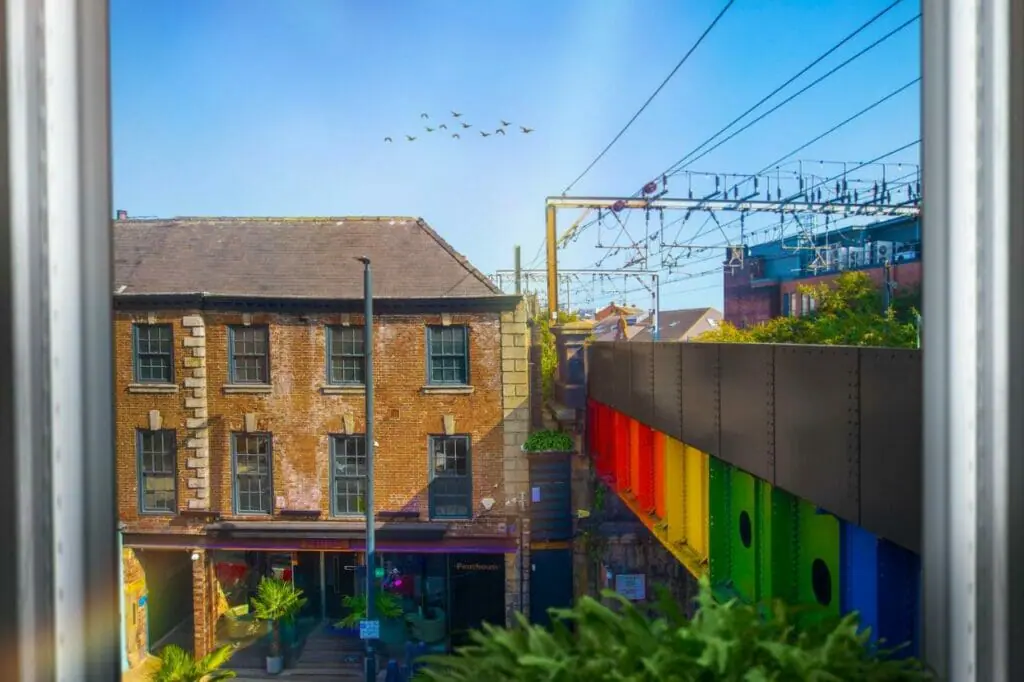 Quebecs Luxury Apartments ☆☆☆☆☆
Located in the Old Post Office, the Quebecs Luxury Apartments is the only five-star LGBT+ welcoming hotel in Leeds. It is small with only 23 rooms, but all are spacious and well-maintained. They have plenty of space for guests to sprawl out and rejuvenate.
These apartments are a great choice, especially if you'll be in the area for a while and want to cook and save a little bit of money. Each apartment comes with a kitchen for guests to use at their leisure and there is cookware provided. In addition, there is a concierge, secretarial service, and 24-hour room service.
One note is that despite the size, pets and larger groups are not allowed at the hotel. This is not the place to book if you plan on bringing all of your groomsmen or a larger family. Instead, you may want to consider the Queens Hotel, our next pick.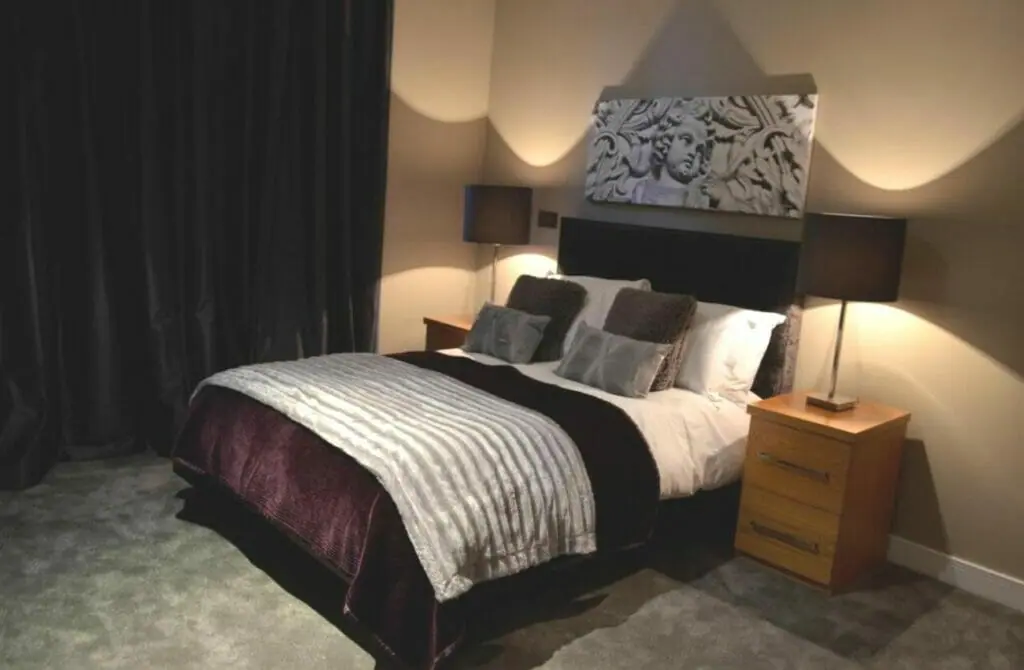 This hotel is a fun, 1920s glam paradise for the queer traveler. It is a massive hotel with 232 rooms and a deep sense of style that was completely renovated in 2021 for over sixteen million pounds. It is well worth the price and is a fraction of the cost in the United States. There are so many little touches around the hotel for guests to discover.
The rooms are done up in a lovely black, white, gold, and pale blue palette with plush offerings in each space. Some even have balconies. This hotel also has a banquet room and offers wedding packages for up to 500 guests.
Unfortunately, the Queens Hotel does not offer a complimentary breakfast, but it does have so many other amenities to make up for it. There is a bar on site, a coffee shop, a cafe, and access to the Center City district. Dogs also get to stay free, with up to two in a room.
This hotel is minutes from the historic gayborhood and is a stunning four-star choice for travelers. The hotel has several facilities for extra relaxation, all rooms are sound-proofed, and a distinct, memorable color palette of purple, red, black, and white. The Novotel Leeds Centre is a sleek, modern hotel that is perfect for overnight guests.
There is an on-site restaurant that offers international cuisine, self-parking (which you must pay for), 24-hour room service, and electric kettles in all rooms. These are all fantastic for guests of all ages and their convenience. There is also a sauna and a steam room, and you can check out at noon, all for your extended relaxation.
It is also a steal with most rooms under $100 on sites like Expedia, so you won't break the bank!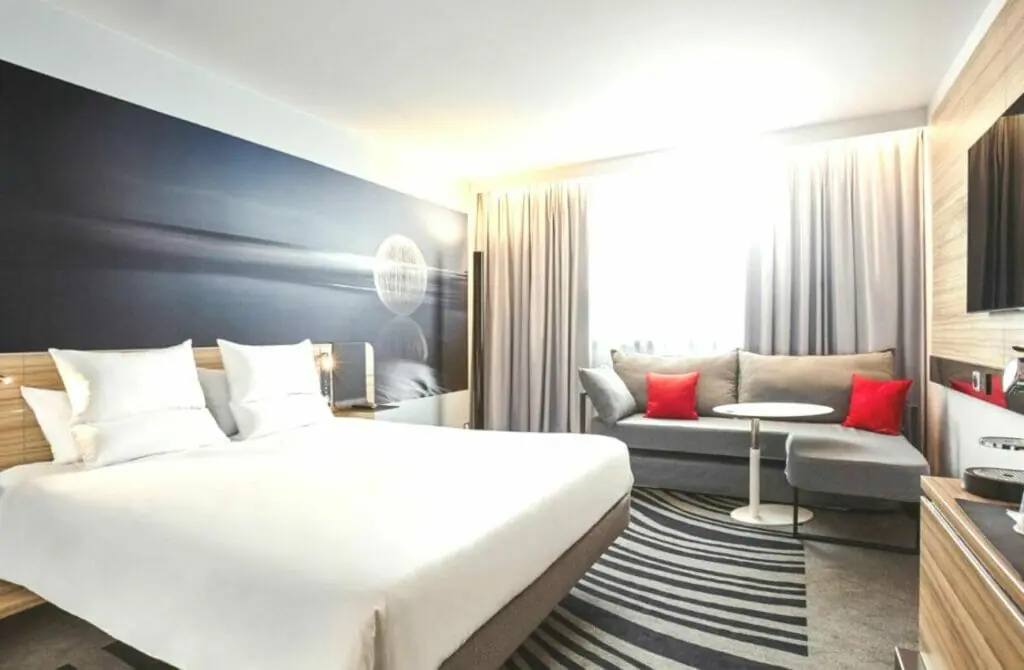 Ibis Style Leeds Centre Arena ☆☆☆
This beautiful blue and gold, Leeds-themed hotel is right in the Center City district and has all kinds of amenities for guests. It is connected to a shopping center for visitor convenience. This is a perfect spot to stay if you plan on seeing a concert at the First Direct Arena.
Additionally, they are a UNESCO Sustainable Travel Pledge hotel and have extensive cleaning. Guests can also look forward to complimentary breakfast, an attached bar and restaurant, and a deli to pick up lunch from. On top of all that, there is a terrace and library for guests to enjoy during their stay.
Art Hostel is a second-generation hostel designed by East Street Arts and is even larger and better than the first version, Kirkgate Hostel. This new location is larger, highlights the artistic talents of local Loiners, and has breakfast included for travelers trying to book it through their journey.
One of the best perks is the location. It is near the center of downtown Leeds, on a main road, but just far enough away that you won't deal with the noise and traffic of a fully downtown hotel. It has a great style as well and you can expect to see a lot of lovely art while you're there.
Gay Nightlife in Leeds
Hunty, gather your sequins, dust off those dancing shoes and prepare to let your hair down, darlings! It's time to embark on an adventure through the lively and LGBTQ+ friendly nightlife scene in Gay Leeds. Not only will you have the chance to mingle with like-minded individuals, but you'll also get a taste of the local flavor and immerse yourself in the city's thriving queer community.
Stepping out on the town in Leeds can be a wild ride, and with the city being a proud recipient of the prestigious Purple Flag Accreditation, you can trust that the nightlife scene is inclusive and caters to everyone. Whether you're looking to shimmy the night away in a pulsing gay club or sip cocktails and mix with the locals at a gay-friendly bar, you're guaranteed to create unforgettable memories and make connections that will last a lifetime.
So, what are you waiting for, fabulous? It's time to give your comfort zone the boot and dive into the electrifying nightlife in Gay Leeds. Trust us, you won't regret it!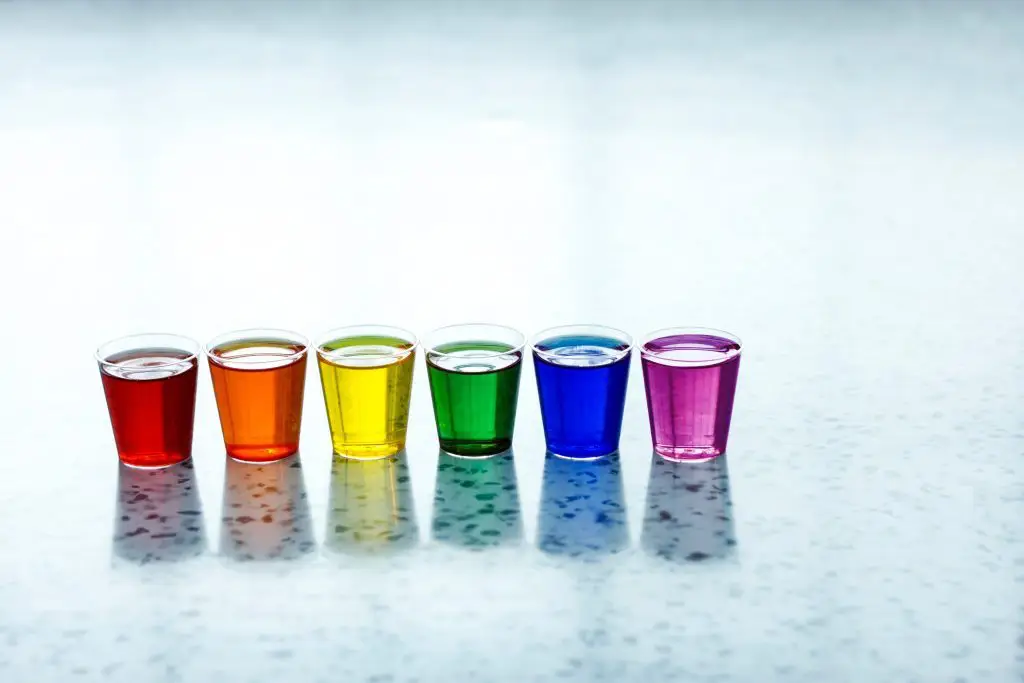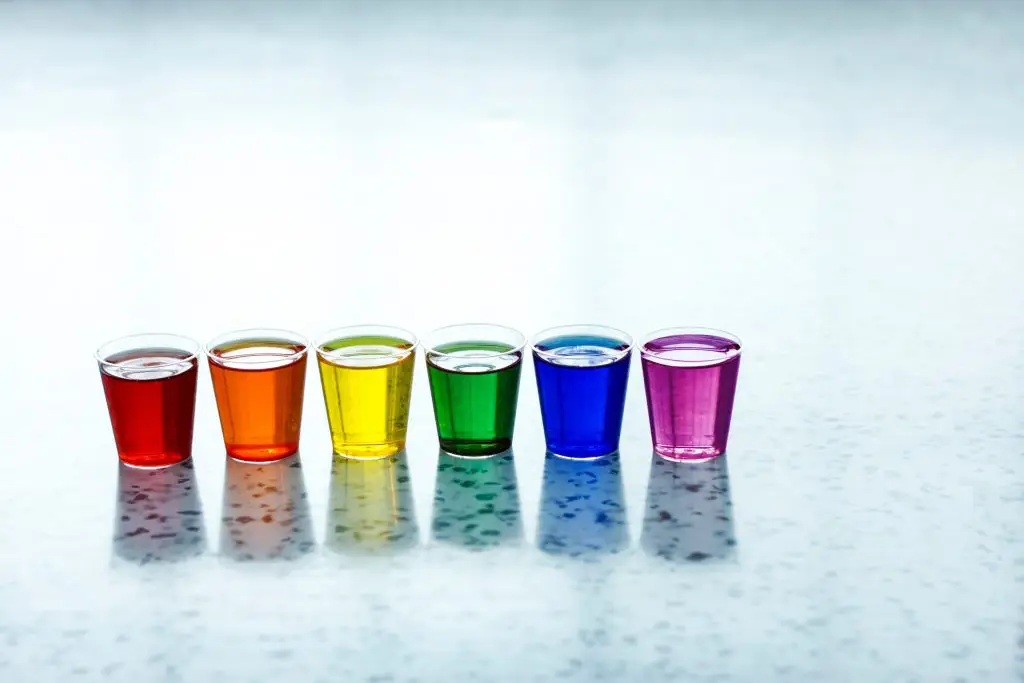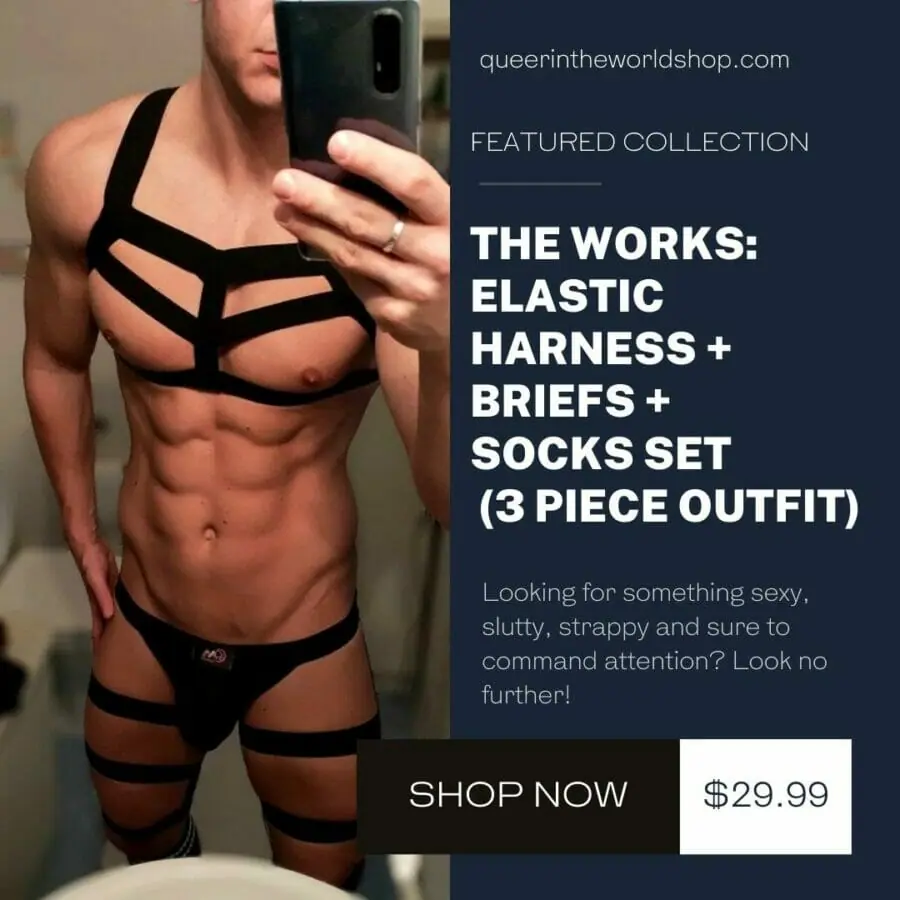 This dynamic bar sits in a courtyard dating to the rule of Queen Anne and has terraces for guests to enjoy. They hold many special events like drag bingo, incredible happy hour sales, and theme nights. This bar often has lines wrapped around the block, so make sure you book tables early.
This bar does have a dress code for guests. Tracksuits, Stone Island, and CP Company clothes are explicitly banned for good reason. Both of these companies and this style are frequented by the 'football hooligan' crowd, which are known to be vocally homophobic and associated with other rabblerousing activities.
This dress code is common across the north of England, so make sure to check websites before going.
This is not to mention they are incredibly casual for the vibe of this bar. On the website, they say that you should 'dress to impress' before you go out. If you arrive in the casual types of clothes described above, you will likely be turned away from the door. Other guests have noted this in their reviews at other bars they got into after being turned away.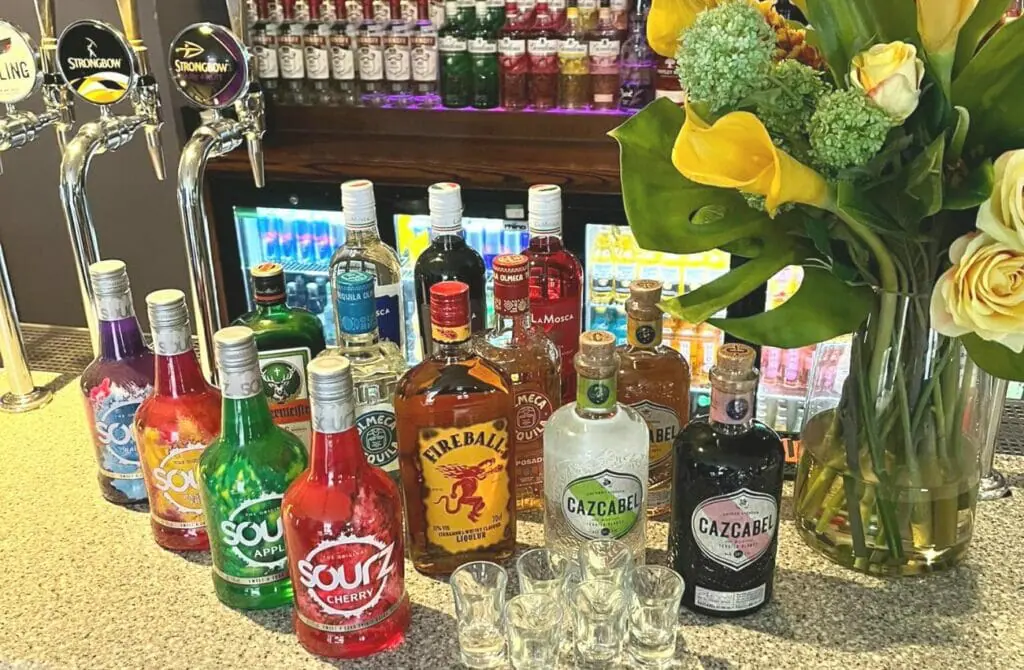 Not only is the New Penny the oldest gay bar in Leeds, but it may also be the oldest continuously operating gay bar in the United Kingdom. It has only closed once during its nearly 70-year tenure after it was almost destroyed by homophobic football fans following a match held in the city.
The New Penny is a staple of Leeds nightlife with popularity for all members of the city. It is open later than most of the local gay bars as well, closing at 4 AM most nights and sometimes staying open until 5:30 AM. They host drag events and holiday parties along with other deal nights.
Some recent reviews note bouncers who are more assertive at the door and that the facilities are falling into disrepair. However, this is an old dive bar and a certain level of grunge can be expected. Be prepared to elbow your way to the bar and
This newer bar is a great choice for a night out. It is less established than others on the list, but it's a solid choice for its fun and accepting staff and cheap drinks. It's a small venue but is always packed to the gills. They're doing something right!
They often have drag DJs run the music for the bar, resulting in a wide variety of tastes, but all with a solid beat to jam to. These DJs often take requests and may even perform a more detailed show for guests.
One of note is Mama Bear, who has rave reviews across the board for her attitude, music selection, and fun-loving vibe. She also features at other Leeds gay bars and is a staple of the local scene.
One recent review notes that the staff was very helpful with accessibility for a guest who visited. In addition, other guests note that the typical clientele is of all ages and has a good, encouraging environment.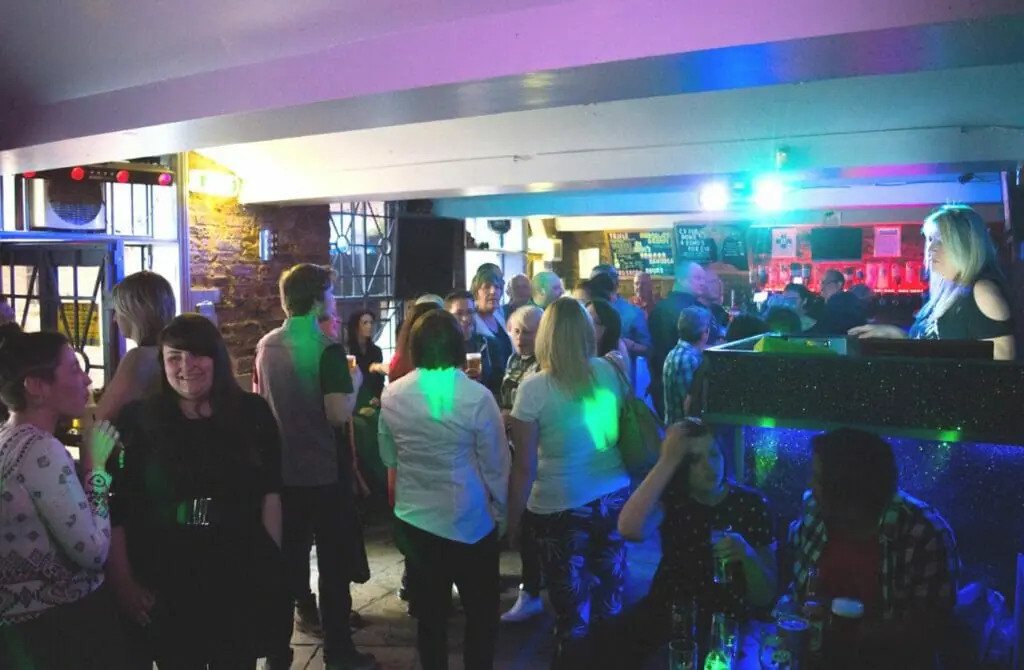 They have a vast number of drag events and a thriving dance scene. They are also known for their cabarets and have a standing list of showgirls who perform regularly, including some of the most notable UK drag queens. Viaduct also has an app for patrons to use and is connected to the Briggate Hotel above them, providing room service for the establishment.
A lot of recent reviews note that there are a lot of people being turned away by bouncers for their behavior at the door, behavior inside, and for appearing intoxicated. This seems to be a pattern, so if you are hellbent on going to this bar, show up early in the night and mind your manners with the staff no matter where you're standing.
This bar is popular with the whole local population, not just the LGBT+ community, so there are not just gay people attending. Several reviewers note that there is a good amount of straight people who arrive, so this bar is best described as an inclusive venue, not gay-specific anymore.
The Bridge, Leeds, is a mostly student-oriented bar that is right near the river and within walking distance of all the big downtown locations. Historically called the Bridge Inn, this bar has recently gone through a major renovation and revamp under new management and changed the original name upon relaunch.
This bar has a widely diverse clientele and is not targeted at a specific demographic from the LGBT+ community, so you will see people of all stripes there. However, since they are mostly college students, they tend to swing younger. This is also a bit more of a laid-back environment. While there are drinks, it is more of a lounge.
Reviews seem good for this newer version of the bar and support a promising future. The staff is noted as proactive and quickly removed someone who was harassing a guest. In addition, the queens who feature are often smaller and not as established in the local scene. You have the chance to see some of the new, blossoming talents that Leeds has to offer!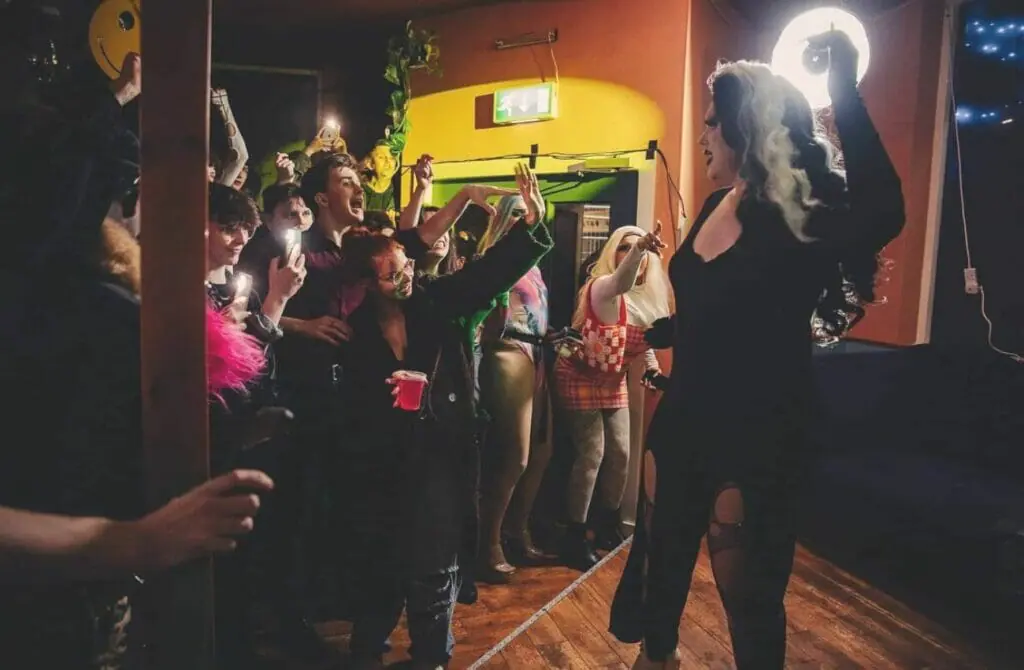 This bar is specifically called out as a genderqueer space and is the perfect spot for the social justice traveler. This co-op is member-run and serves vegan eats to the locals of Leeds with a side of intersectionality. They do not offer just bartending; there are also sober, professional events to help lift the local queer community.
This is a member and guests-only bar, so you would have to pay a membership fee to attend. However, this is a mere two pounds for a whole year, so it's not that much compared to other cover fees. They also hold a lot of fundraising events for things like top surgery and housing, so you can give back to Leeds LGBT+ while in town.
However, there have been issues with racism in the past. Wharf Chambers has advocated for changes to bar policy and made strides forward, but BIPOC guests have noted that there are still issues with inclusivity. This is not a unique problem; other bars in the UK are notorious for this kind of discrimination. In general, just follow your basic safety protocols.
Attention all you fabulous unicorns, it's time to get ready to paint Leeds pink because we're talking about Bar Fibre! This LGBTQ+ gem is located in the heart of Leeds Gay Village (as part of the Briggate Hotel) and is the perfect destination for anyone looking to have a night to remember. With its chic and modern decor, sassy bartenders, and killer cocktails, Bar Fibre is the epitome of sophistication and sass.
Whether you're looking to catch up with friends over a drink or hit the dance floor with the hottest queens in town, Bar Fibre has got you covered. So, grab your stilettos, your fiercest clubwear, and get ready for a night of fabulousness. Bar Fibre, we'll see you on the dance floor!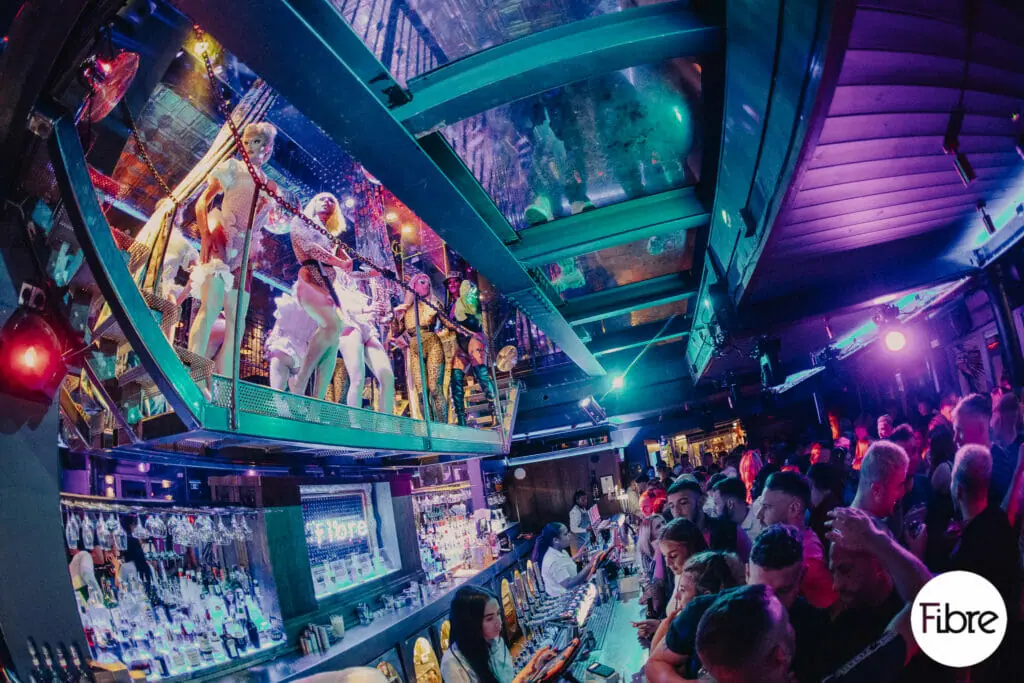 Cruising & Gay Saunas in Leeds
When traveling to a new city, it can be exciting to head out for more than just a stiff drink. One aspect of the Gay Leeds scene that many queer men enjoy is visiting gay saunas and cruising clubs.
Sure, the sauna culture in Leeds is not as hedonistic as in Amsterdam, Barcelona or Berlin, but these venues still offer a chance to meet new people, socialize, and engage in sexual activity – without resorting to gay hookup apps.
However, it's important to keep in mind that these venues can vary greatly in terms of atmosphere, clientele, and rules, so it's a good idea to prepare yourself before visiting. If you are apprehensive, we advise studying our guide to visiting a gay bathhouse for the first time, which should help set your mind at ease, and always practice safe sex.
Additionally, it's important to be aware of and respect local laws and customs regarding gay venues and sexual activity. With a little bit of planning and an open mind, visiting gay saunas and cruising clubs can be a fun and exciting part of your gay Leeds travel itinerary.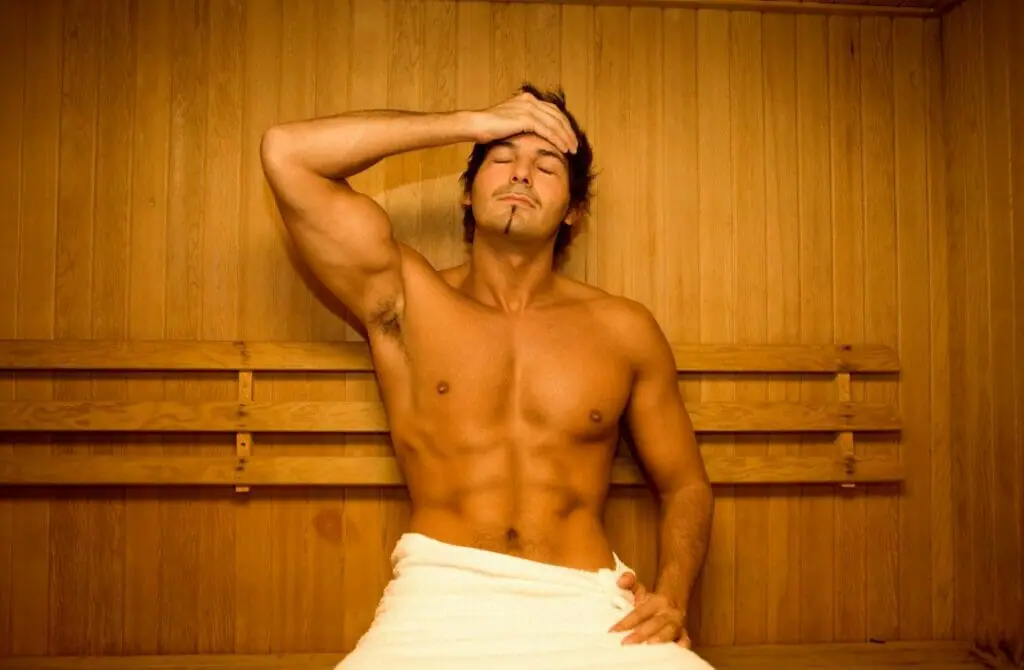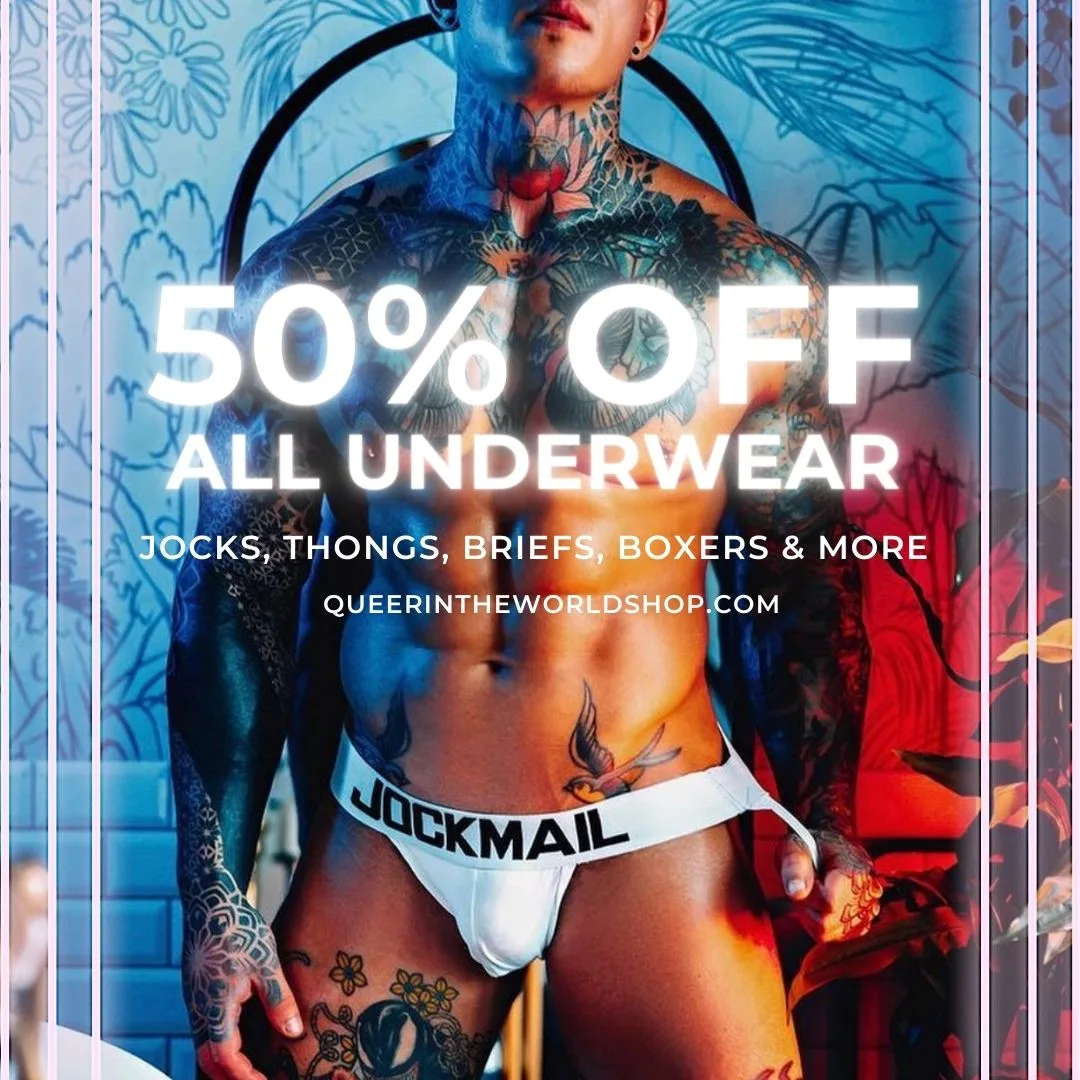 In Leeds is a sauna with a great reputation. Not only do they offer free hot drinks for guests, but they also have a resource collection for gay travelers and great deals for couples, including a 'biphoria day' each week for mixed-gender couples to attend. This sauna is a little bit out of the way from the other main LGBT+ locations, but this privacy means you will get a more intimate and dedicated experience.
Gather around my fabulous friends, it's time to get steamy and sassy with the best gay sauna in South Leeds (and the busiest in Yorkshire), the Plastic Ivy Sauna. This luxurious and intimate haven is the perfect place for all of your sauna needs, whether you're looking to relax, unwind, or just have a little bit of naughty fun.
With its sleek and modern design, the Plastic Ivy Sauna offers a stylish and comfortable atmosphere for all guests. The sauna boasts a wide range of amenities, including a large hot tub, steam room, and private rooms, each designed to cater to your every need. So whether you're looking to soak in the hot tub, sweat out the toxins in the steam room, or get a little bit cheeky in the private rooms, the Plastic Ivy Sauna has got you covered. And the best part? It's all in the heart of South Leeds, making it the ultimate gay-friendly destination for those looking to heat up their travels.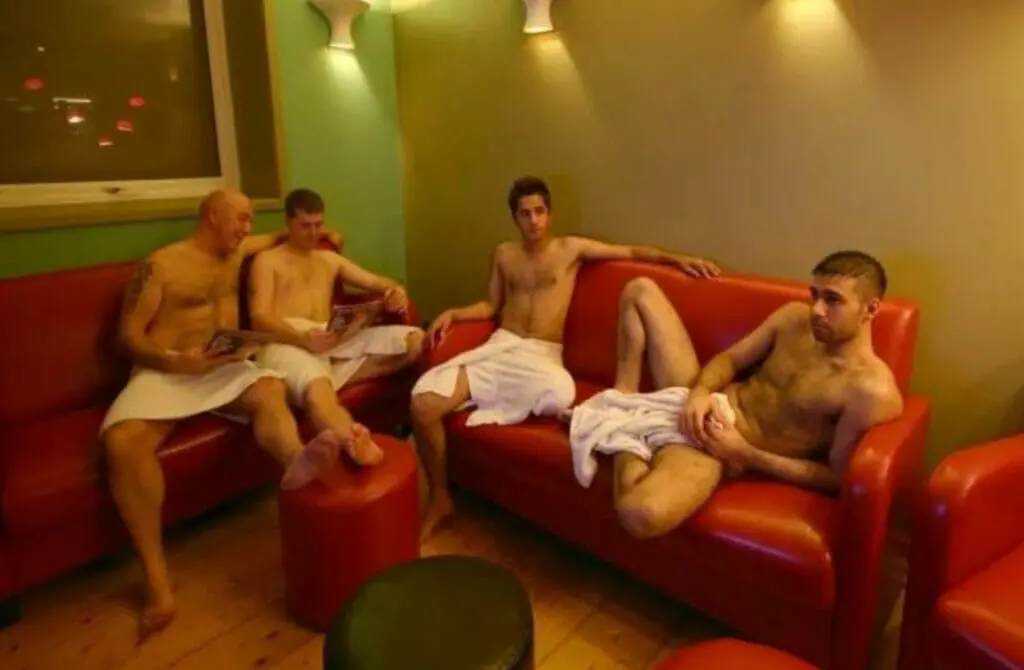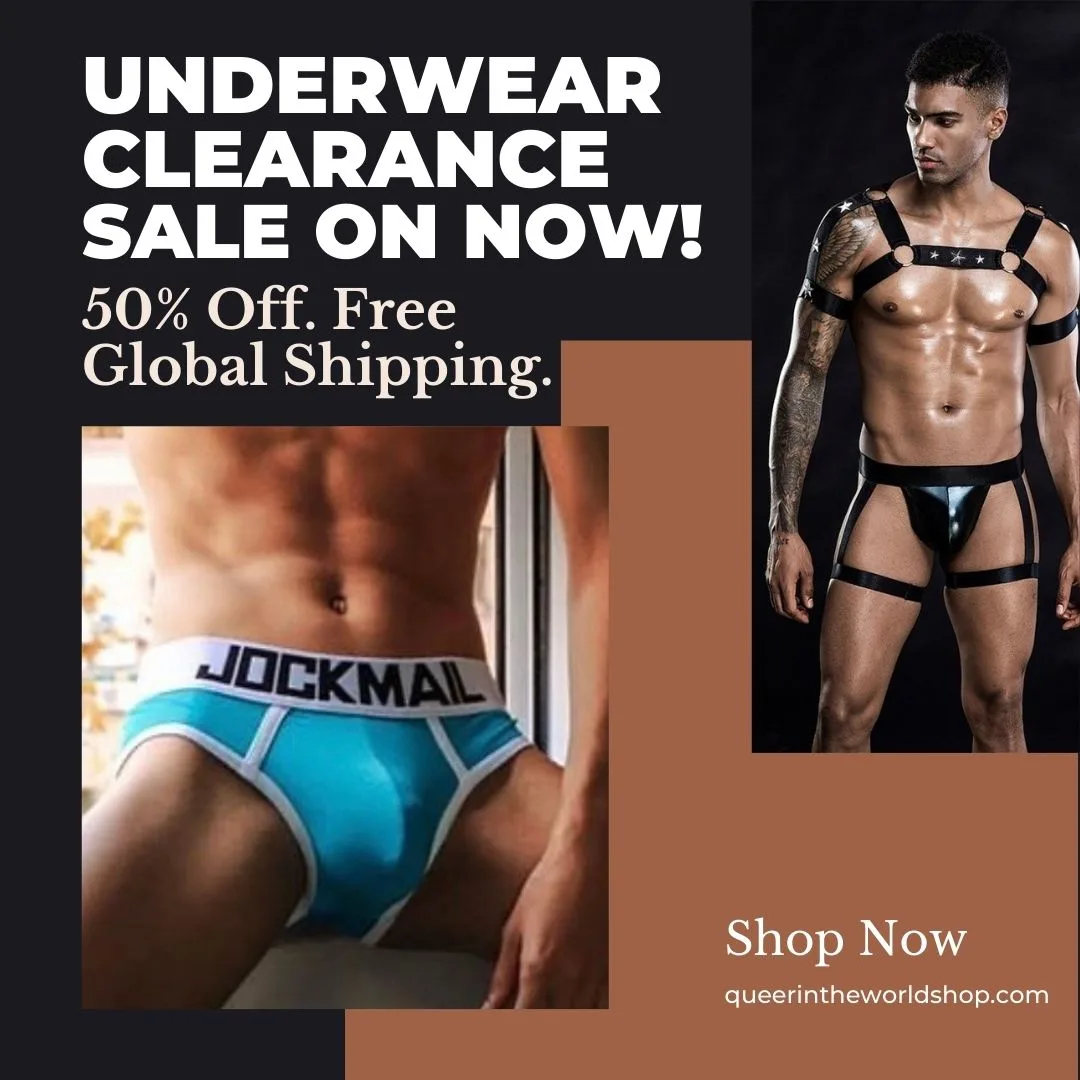 Gay Map Of Leeds
Finding it hard to envisage where everything is in Leeds? Hopefully, this queer-centric map helps where we have marked all the bars, clubs, parties, hotels, saunas, massages and more will help you stay in the spot best suited to you!