Gay Liverpool is a warm, laid-back and cozy place for the gay community to visit in Northern England. Here, you will find many gay attractions to experience in your visits, from clubs and bars to saunas, hotels and bookshops.
This is most apparent in the Queer Quarter around Stanley Street in the heart of Liverpool, where you'll find the pulsing heart of the queer community in Gay Liverpool.
The city of Liverpool is a diverse city, from hard-core football lovers to musicians trying to make it big in the home of the Beatles to drag queens and queer people from all over, this prosperous city will leave a long imprint on those who take a visit.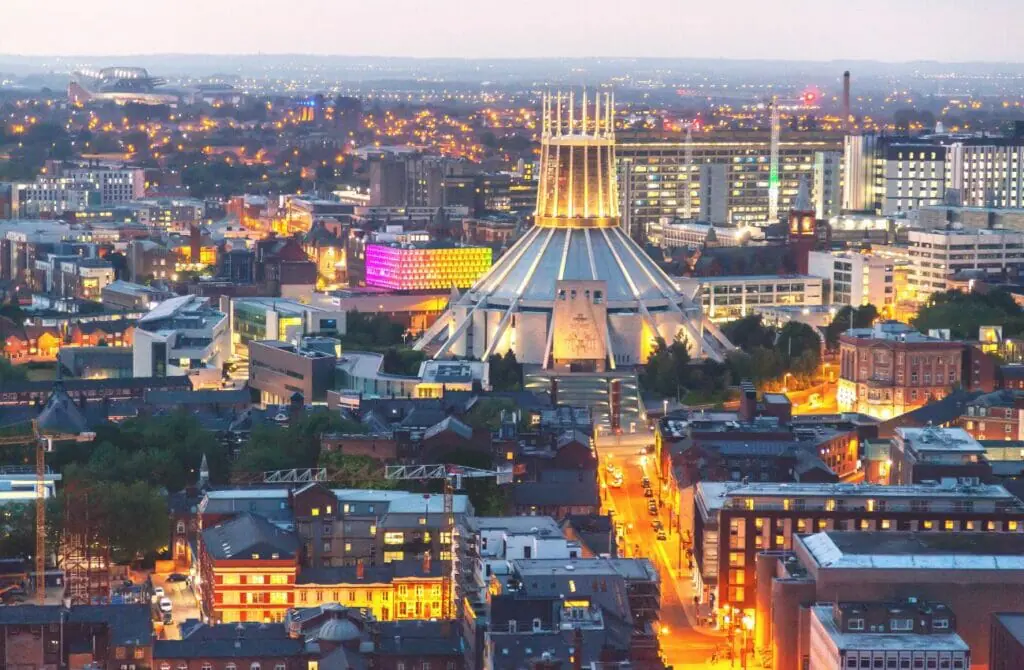 Liverpool sits at the very top of Northern England, on the border with not just Scotland but also Wales, and so this blend of three different dialects and cultures has developed the distinct Scouser accent. You will also experience this mixture in the many tours on offer to take you on outdoor adventures or Wales and Scotland.
It would be here also that you might find grounds to compare the queer communities of the three countries!
Scousers are proud of their history, whether their long success in music or their internationally recognized football team. So, Liverpool loves to show visitors these local achievements and will go out of its way to welcome all types of travelers and people that visit their rich city.
They even boast of having one of the best gay nightclubs in England, GBar Liverpool. So, with all these said, whatever you hope to find when you visit Liverpool will be a real treat to be uncovered.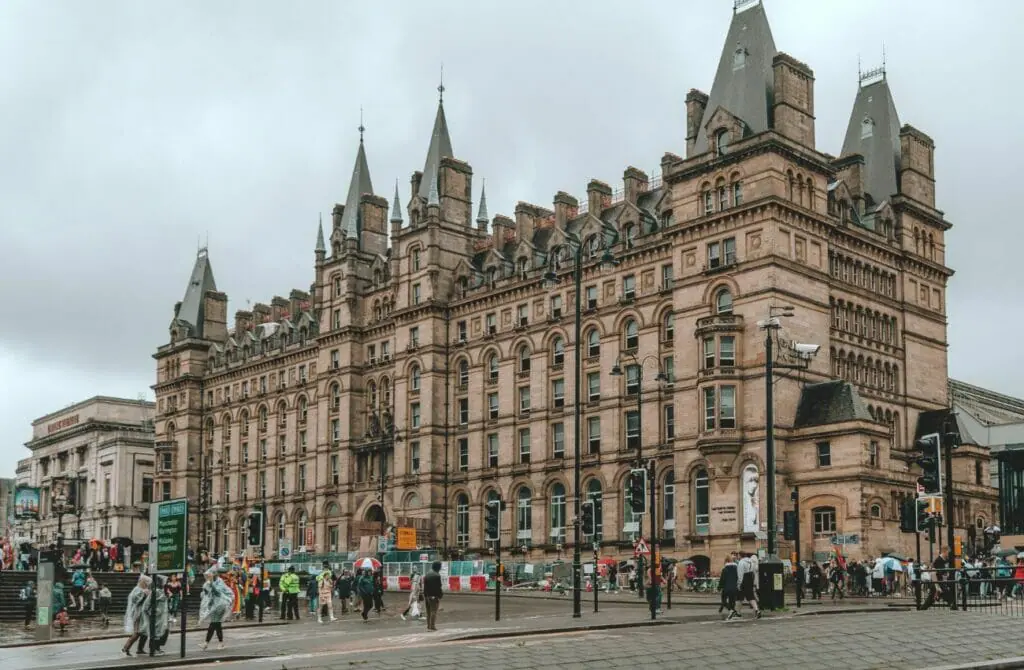 Attractions in Gay Liverpool
As a new visitor to Gay Liverpool, there are plenty of things to see and do, regardless of your sexual orientation. One of the best ways to experience any new city is to visit some of its most iconic landmarks and attractions, including visiting historical monuments, museums, and art galleries. We also love gazing at architecture up close, exploring parks and gardens, sampling the local cuisine, visiting local markets, and attending cultural events such as festivals, concerts and shows.
The gay scene in Liverpool flourishes throughout the whole city, whether you seek a gay-friendly place to rest your feet while walking around town or a stroll through one of many museums about music or football, you will find many attractions in Liverpool that will allow you to be yourself and take full advantage of the gay scene.
Even as the out-and-proud queer we are, we still love to just explore the city and its culture in the same way as everyone else. Doing so allows us the opportunity to learn more about the city and its people and gain a deeper understanding of the local culture. As such, these are our favorite must-see attractions in Liverpool.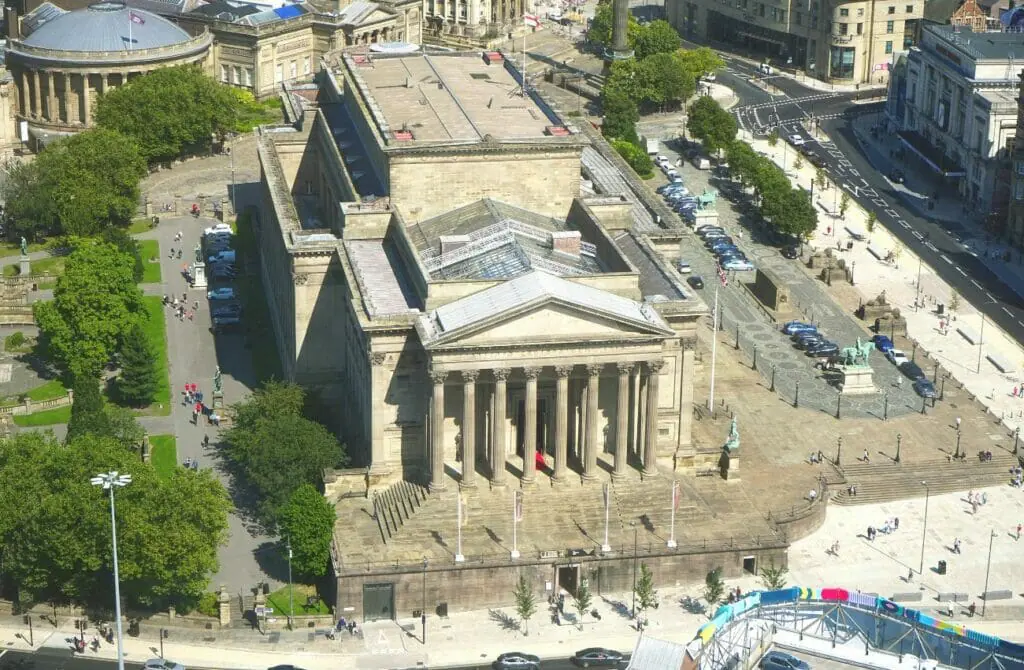 This newly opened bookshop in the heart of Liverpool is a hub not just for accessing queer-themed media or providing a safe space for queer people but providing a hub for social networking will fun clubs, and social events organized regularly. A haven for LGBTQ book lovers, you'll find everything from the best lesbian romance books to otherworldly gay fantasy novels, and everything in between!
One of the best forms of gay entertainment is a drag! So if you want to get a taste of what the drag queens of Liverpool are up to, go to a show by FunnyBoyz. They do various entertainment types, so if the typical stage show isn't suitable for you, they have much more on offer than first meets the eye.
You could book a private bar crawl with one of the queens to several late-night bars, take shots, get treated like royalty, and learn some of the local secrets from your guide. If you are in Liverpool, when they host their annual Eurovision Song Contest Liverpool, you can see iconic recreations of past Eurovision winners, like ABBA, performed by drag queens.
Liverpool: 50-Minute Mersey River Cruise
If you want to relax and see some riverbank sights, the Mersey River Cruise could be a perfect way to break up the walking. You will see many iconic sights and listen to the commentary about the city's history and region.
A snippet of this tour includes views of impressive buildings such as the Metropolitan Cathedral of Christ King Liverpool, intriguing histories of smuggling and war, and the origins of the Beatles.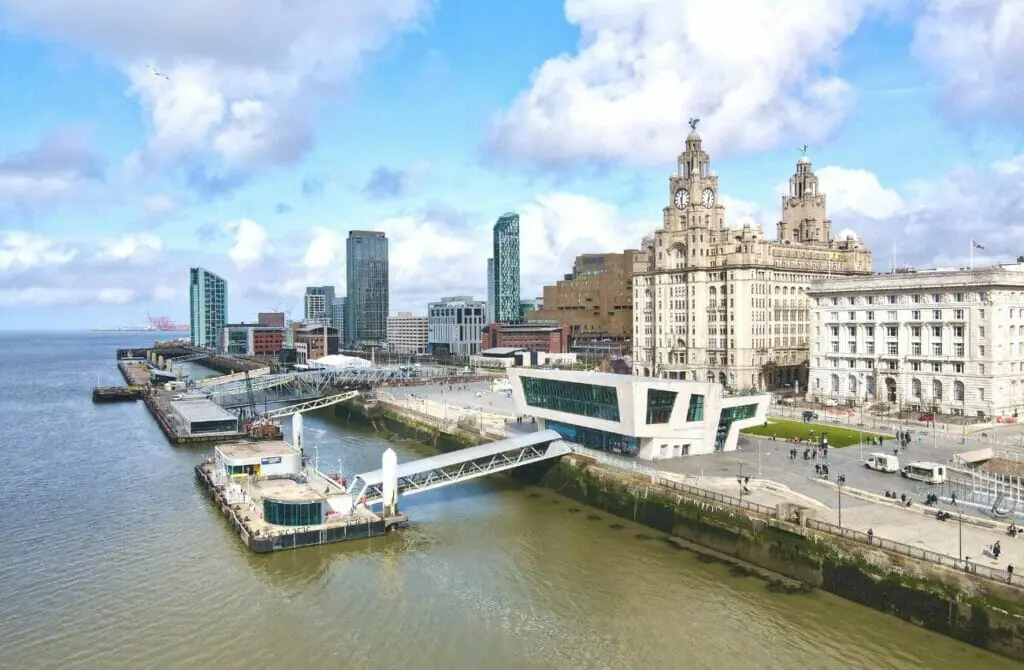 Lake District Adventure Sightseeing Day Trip from Liverpool
If you want to get out of town, one of the best ways to do this is with a river sightseeing trip to the Lake District. You can make the most of the beautiful sights outside the city, experience the Celtic mythologies of Castlerigg Stone Circle and discover other hidden gems as you traverse the great outdoors.
Liverpool Ghost Walking Tour with Anglican Cathedral Cemetery
One of the best ways to learn about the history of a city is sometimes under cover of darkness when you have a tour guide here to tell you about all the ghosts of the past.
This two-hour walk takes you through the spookiest of streets and sites in Liverpool's history, from the cemetery of Anglican Cathedral to the 'most haunted street in Northern England'. You will experience a tour you'll never forget, which must make you a believer!
The LFC Stadium is an iconic landmark in the sports history of England, being the home of the Liverpool football team. For any history or sports lover, this is a must-see tour as you get to go behind the scenes of a building to see its story goes beyond just hosting sports events to be the heart of a club that is deep-rooted in the culture of Liverpool.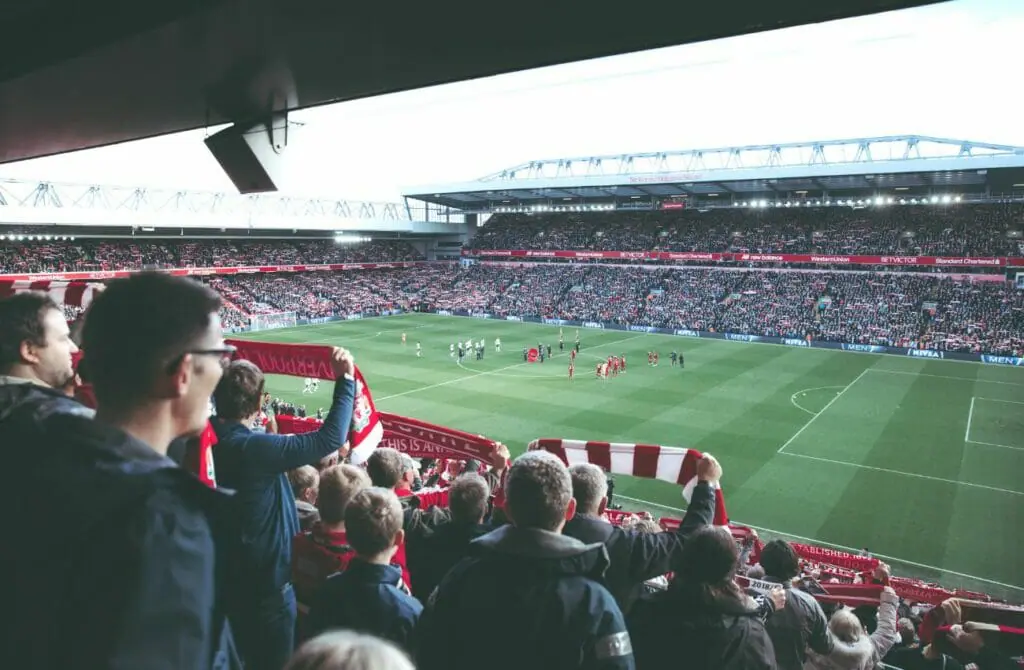 Alcotraz Prison Cocktail Experience in Liverpool 2022
If you're sick of the old-fashioned dining experience, you should consider this novel way of dining with cocktails in Alcotraz Prison. Dress in the provided orange inmate clothes and be prepared to serve your sentence.
This speakeasy prison bar will give up a dining experience that you'll be talking about for years to come as you drink behind bars with the aid of crook wardens, but be careful not to let the outside authorities catch on to the best-kept secret!
The Scouse Bird Shop is a local favorite and might be one of the best places to buy gifts for yourself or friends whilst looking around for unique tourist memorabilia. However, it is not a tourist shop; instead, it is a carefully built-up brand that supports local products all over the UK, with a massive following on social media.
City & Beatles Tour – BLUE ROUTE
When you come to Liverpool, it is essential to learn more about the Beatles and visit some of their most iconic landmarks. Not only are they icons of the city, but several of them were gay icons. You can visit Penny Lane, Strawberry Field, the childhood homes of Beatles members, and much more!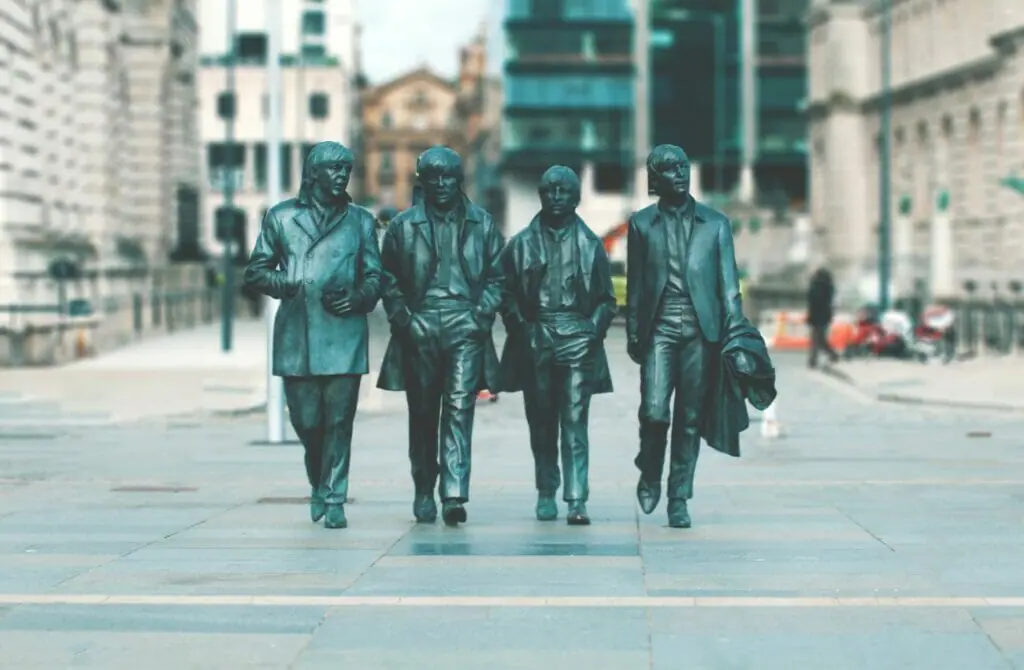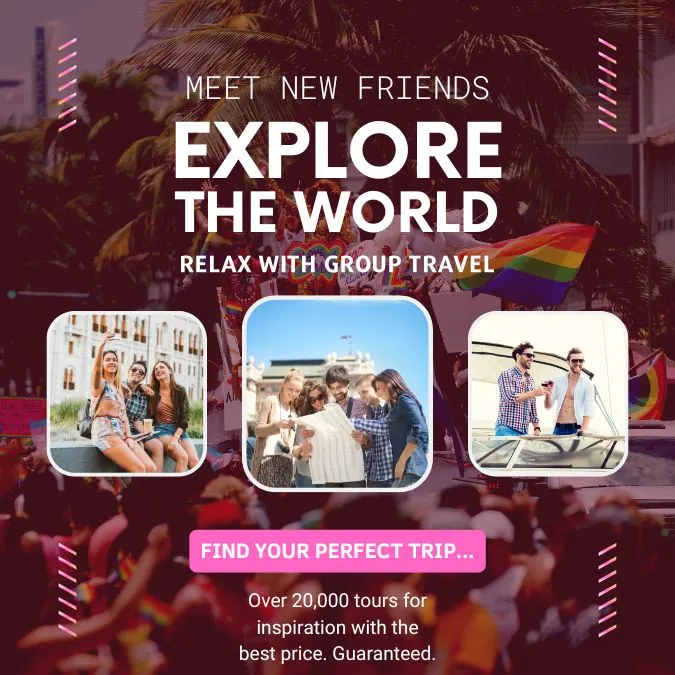 Liverpool Pride Festival is not just any ordinary celebration, it's a fierce and fabulous celebration of the LGBTQ+ community and their allies taking place on the last Saturday in July. Whether you're a lifelong Liverpool resident or just passing through, the festival is a must-attend event for anyone looking dust off their favorite gay pride shirts, revel in the rainbow joy and unleash their inner unicorn.
From sassy drag performances to pulse-pounding musical acts, the Liverpool Pride Festival has something for everyone. The streets come alive with vibrant costumes, glitter-filled faces, and enough rainbow to make a unicorn jealous. And let's not forget the parties – oh, the parties! Late-night dance parties, picnics in the park, and so much more. So, pack your most fabulous outfit, grab your besties, and get ready to celebrate love and pride in Liverpool like never before!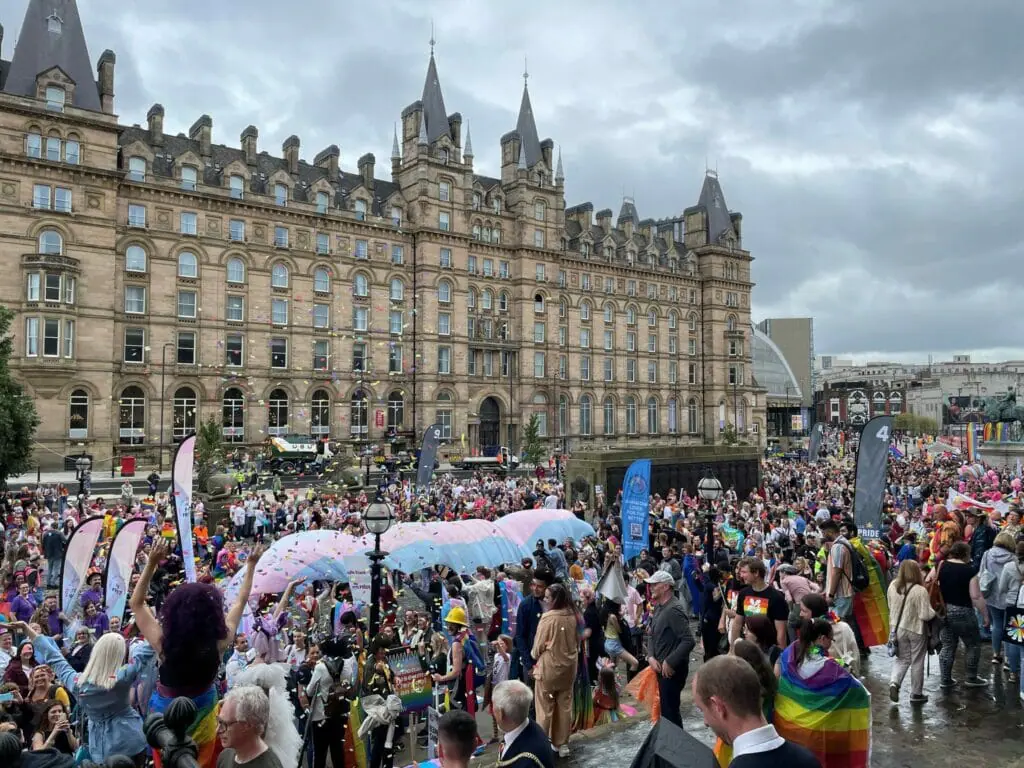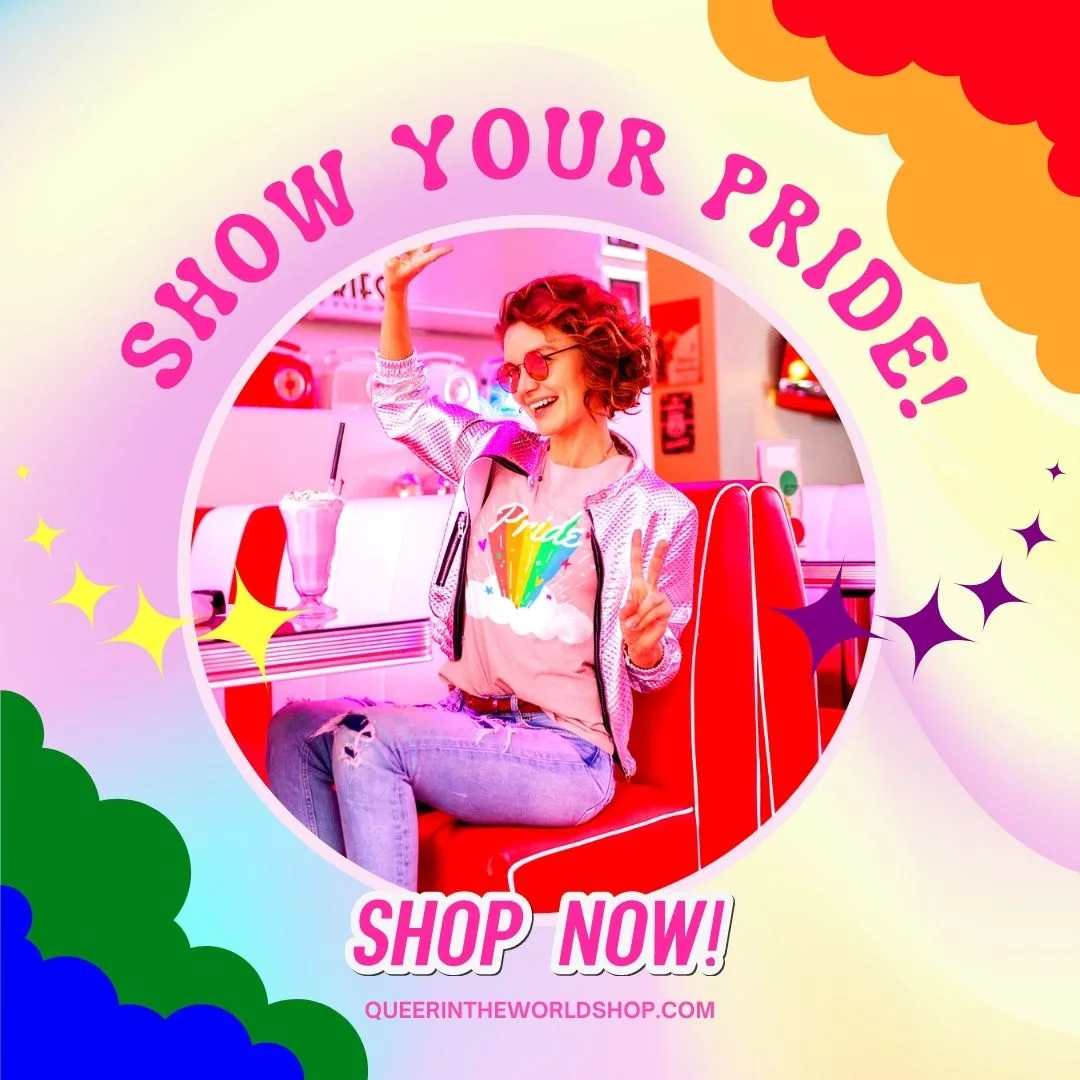 Gay-friendly and Gay Hotels in Liverpool
Liverpool has many gay-friendly and gay hotels to choose from when you're planning your stay in this unique and vibrant city. So you will never have to worry about being short on a safe place to recuperate from your full-packed days out on the town enjoying all that Liverpool's gay scene offers.
Needless to say, there are also hundred's more hotel and hostel options in Liverpool if none of these suit your desired budget, facilities or area – but these are the best hotels according to other gay travelers and us. Whatever your needs are, Liverpool has you covered.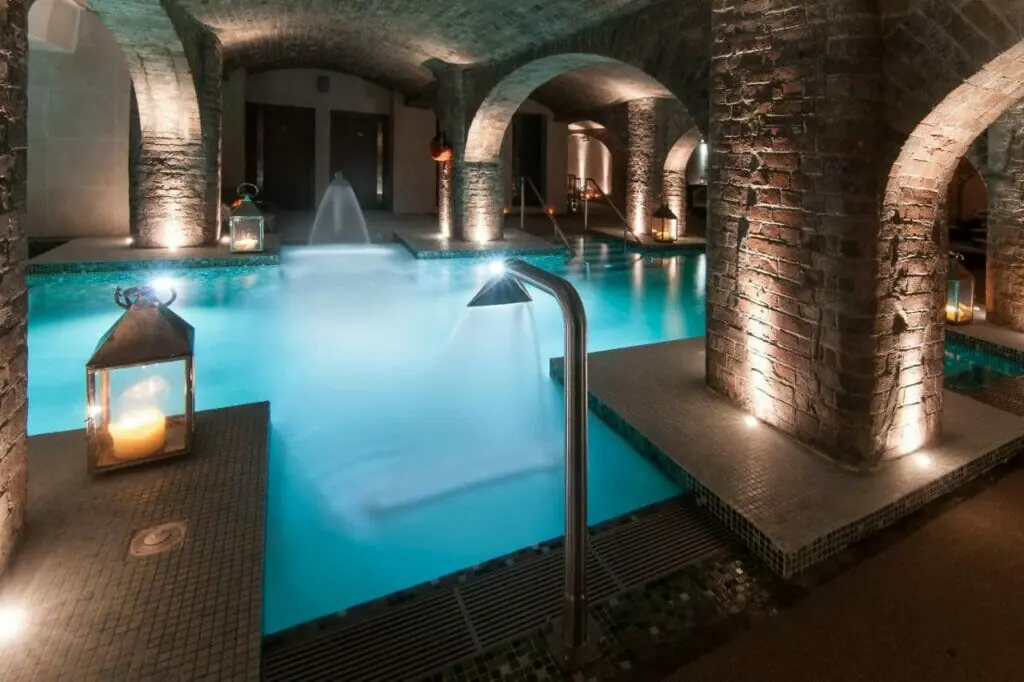 Ahoy matey! Are you ready to set sail on a gay adventure in Liverpool? Well, grab your sea legs and head on over to the Titanic Hotel Liverpool, where you'll experience the ultimate gay-friendly stay. This beautifully restored hotel, located in the heart of Liverpool's famous Albert Dock, offers a unique blend of history, luxury, and fun. With its nautical theme, you'll feel like you're on a cruise ship without ever leaving dry land.
From the moment you step on board, you'll be transported to a world of elegance and whimsy. The rooms are spacious and beautifully designed, with all the modern amenities you need for a comfortable stay. The hotel's stylish bar and lounge are perfect for sipping cocktails and chatting with friends, while the on-site restaurant serves up delicious cuisine with a nautical twist. And if you're feeling adventurous, you can even take a dip in the hotel's rooftop pool, with views that'll make you feel like you're floating on the high seas. So don't wait any longer, book your stay at the Titanic Hotel Liverpool and get ready for a gay adventure that you'll never forget. Just don't let the icebergs get in your way!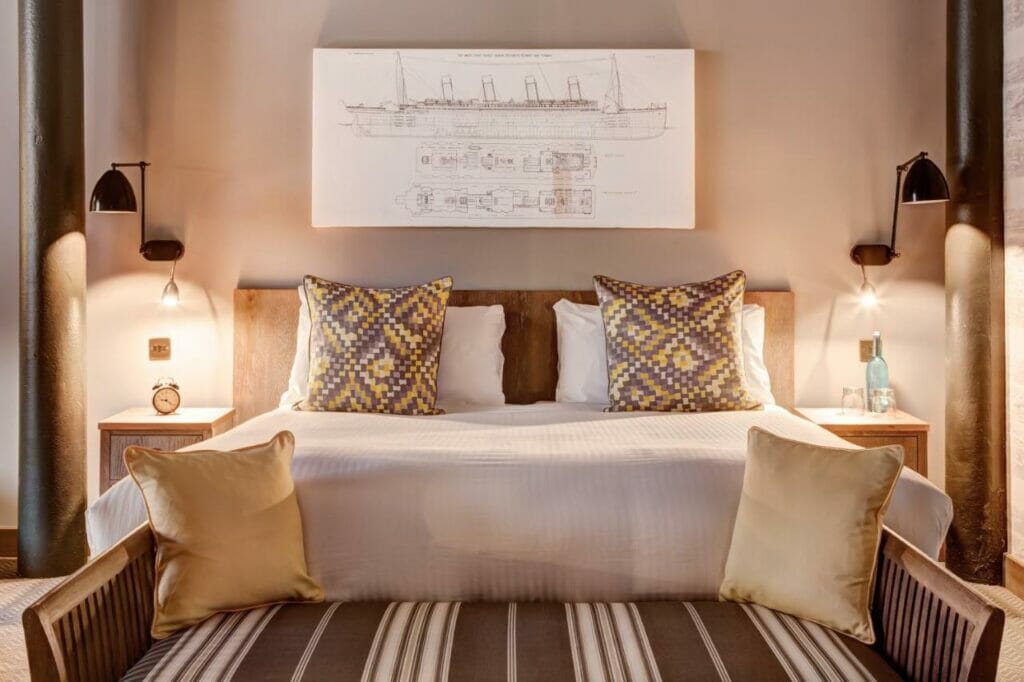 The Hope Street Hotel in Liverpool is the perfect place for the discerning gay traveler. This stylish hotel is located in the heart of Liverpool's cultural district, making it the perfect base for exploring the city's vibrant art, music, and cultural scene. The rooms are spacious and stylishly designed, with all the modern amenities you need for a comfortable stay. Whether you're in Liverpool for a romantic getaway or a city break with friends, the Hope Street Hotel has everything you need to make your trip unforgettable.
One of the standout features of the Hope Street Hotel is its commitment to the LGBT+ community. This hotel is a proud supporter of the local gay scene and regularly hosts events and activities for its guests. From the hotel's chic bar and lounge to its on-site restaurant, you'll find a warm, welcoming atmosphere that makes you feel right at home. So whether you're looking for a relaxing stay or a lively night out, the Hope Street Hotel is the perfect place to be. Book your stay today and discover why Liverpool's premier gay-friendly hotel is one of the city's most talked-about places to stay.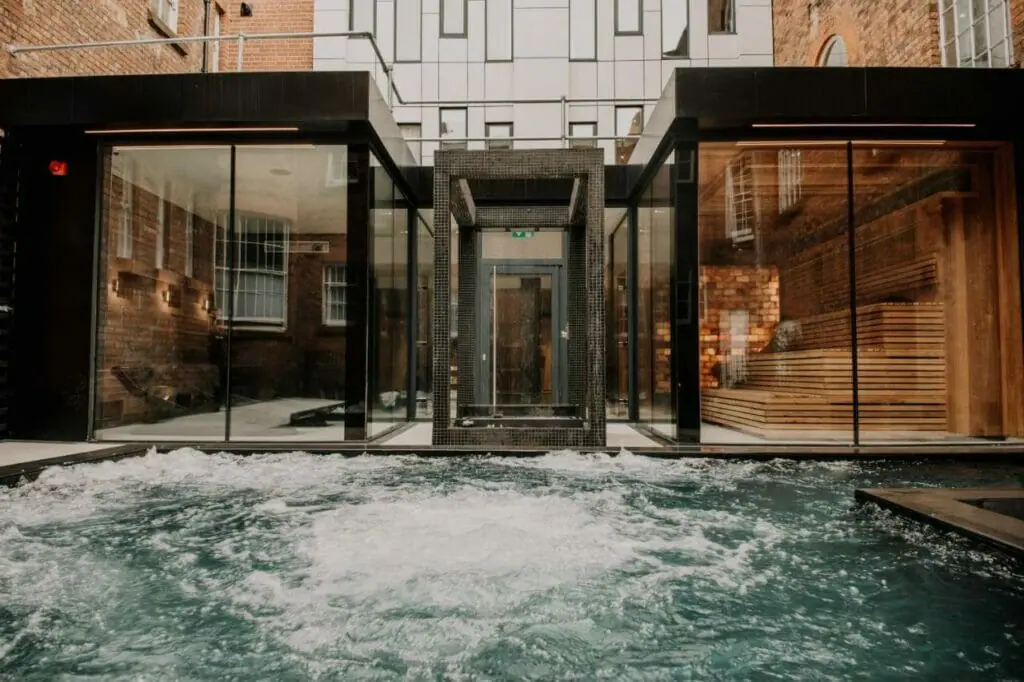 Just a five-minute walk from the gay quarter of Liverpool, the International Inn is a great budget hotel for those who want to travel cheaply but still have easy access to the town center. What makes it even better is the hostel offers both shared and private dormitories, with a kitchen and lounging area.
In the local vicinity is several takeaways, the Unity Theatre, The Collage of Arts, church, cinemas, and the gay quarter of Liverpool on Stanley Street. This venue is cheap and a perfect hostel to access the prime gay sights highlighted in this guide to gay Liverpool.
Centrally located in the heart of Liverpool, the Tune Hotel offers a great selection of basic hotel amenities to keep you sorted when winding down for the day. Each room has air conditioning and a private bathroom, with a desk and chair for those on a business trip or working from home.
The Tune Hotel is very close to the waterfront of River Mersey, making it a prime location to access the hub of public transport from buses to trains and river cruises. In addition, you can see the city hall across the road and choose from various restaurants and bars if you don't want to travel far.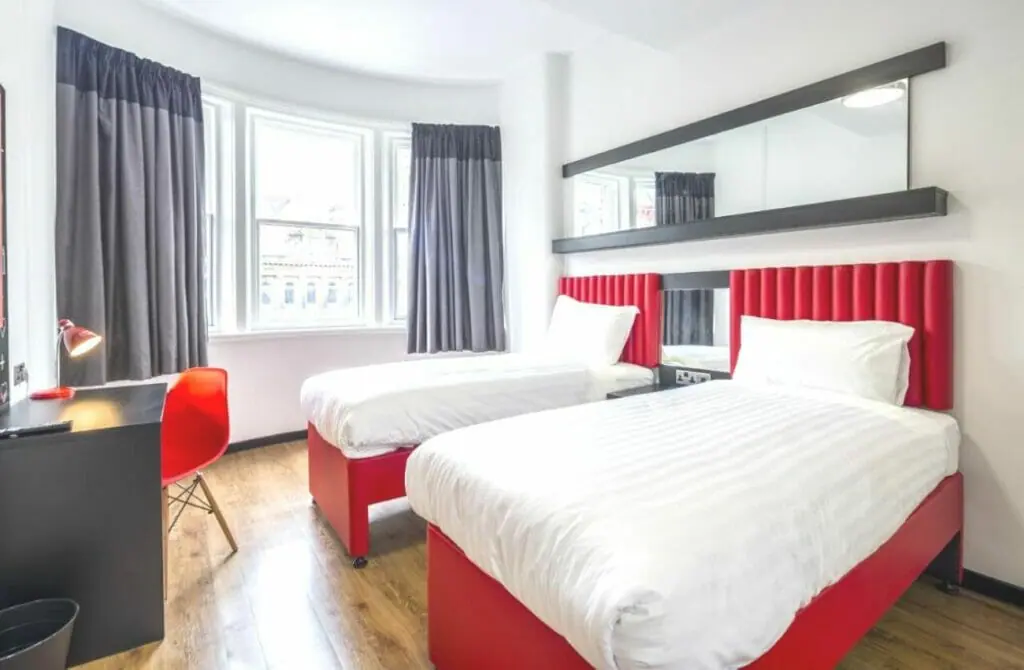 Hanover Hotel & McCartney's Bar ☆☆
Located in the nightclub district of Liverpool, if you are looking for a hotel with a ground bar that includes some musical splendor, this could be the perfect bed for you. Each room is private with ensuites, and you'll hear the live music bar below at night.
In addition, you can enjoy the atmosphere of Liverpool's music scene, with key destinations such as the Beatles Experience and the docks within walking distance. However, if you want to travel slightly further, you can take the bus to Everton Park to get a slice of nature in the middle of Liverpool.
This gay-friendly bed and breakfast is in the former family home of gay legend Brian Epstein, the former Beatles' manager, who discovered their talent in 1961 and turned them into pop stars. This accommodation has a bed, ensuite and bathroom, with a bar and cooked breakfast downstairs.
You can enjoy the cozy atmosphere of this bed and breakfast covered in Beatles memorabilia, making the most of its history and location of a short bus ride from the center of town.
Behind the accommodation is Stanley Park so you can go for morning walks or evening runs if you need to clear your mind from the busy city. Making it one of few hotels at an affordable price that has such luxury. So if you love music, history and a cooked breakfast, Epstein's Guest House is excellent for any traveler.
Pick from one of 92 rooms in this three-star hotel in the heart of the music scene of Liverpool. The Z Hotel Liverpool boasts a minute's walk from the venue that made the Beatles and amazing views of some of the most impressive heritage buildings along the waterfront. The 'Z rooms' come with everything you'd need to holiday, from comfy beds to private bathrooms with complimentary towels and toiletries.
If these are not enough, the hotel is a short bus ride away from Stanley Street and the gay quarter of town. But even if you wish to stay close, there's plenty of night entertainment, and venues will keep you entertained.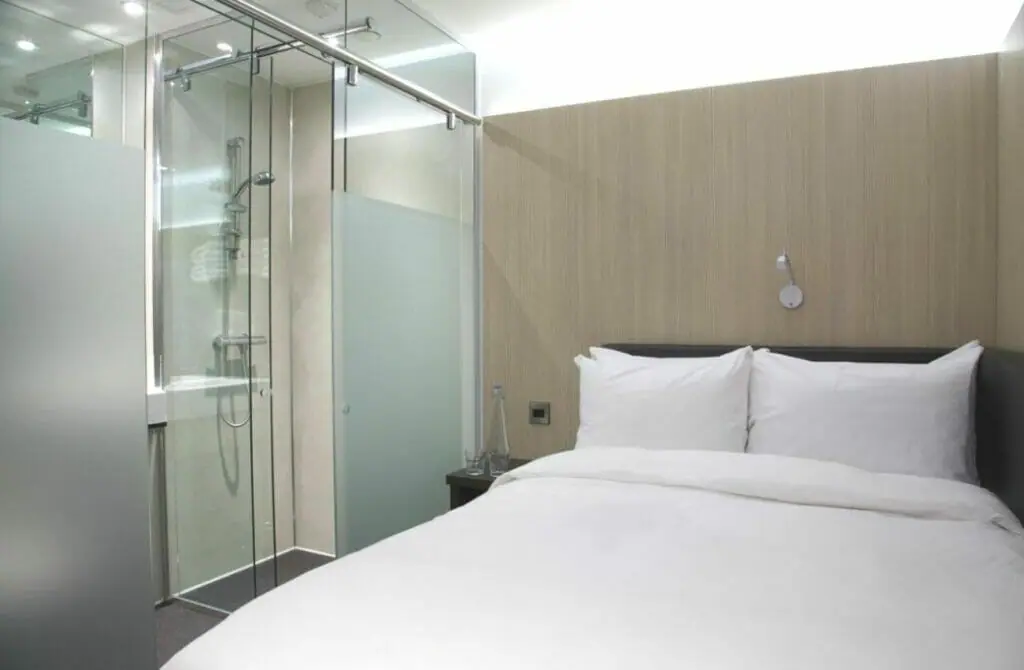 If you want a classy hotel for your stay in Liverpool, it can't get much better than the Novotel Liverpool Centre. The hotel is in the city's heart, close to iconic attractions and views, and has many extras in your standard room purchase. You get a private dwelling with a bathroom, bedroom and a range of options depending on your needs. Then outside the room, there is a gym, bar and restaurant, pool and steam room.
Outside the hotel is easy walking distance to the art gallery, World Museum and the St George Quarter of town. These attractions will allow you to experience some of Liverpool's culture without traveling too far, and the square could be perfect for an outdoor picnic.
Located on the Royal Albert Dock, it is perhaps the gayest accommodation on this list, with a Joker-themed boat apartment inspired by Batman's greatest villain. This five-star accommodation has everything you need: a double bed, a spare bedroom with single beds, a bathroom, a kitchen and dining area, a sun terrace, free wifi, and a TV.
You have a dryer and washer in the kitchen, with taps, a fridge and an oven, with all the storage you need for a short or lengthy stay. What makes this stand out the most is that you are on a boat bobbing up and down on the River Mersey and within short walking distance of most central gay night venues.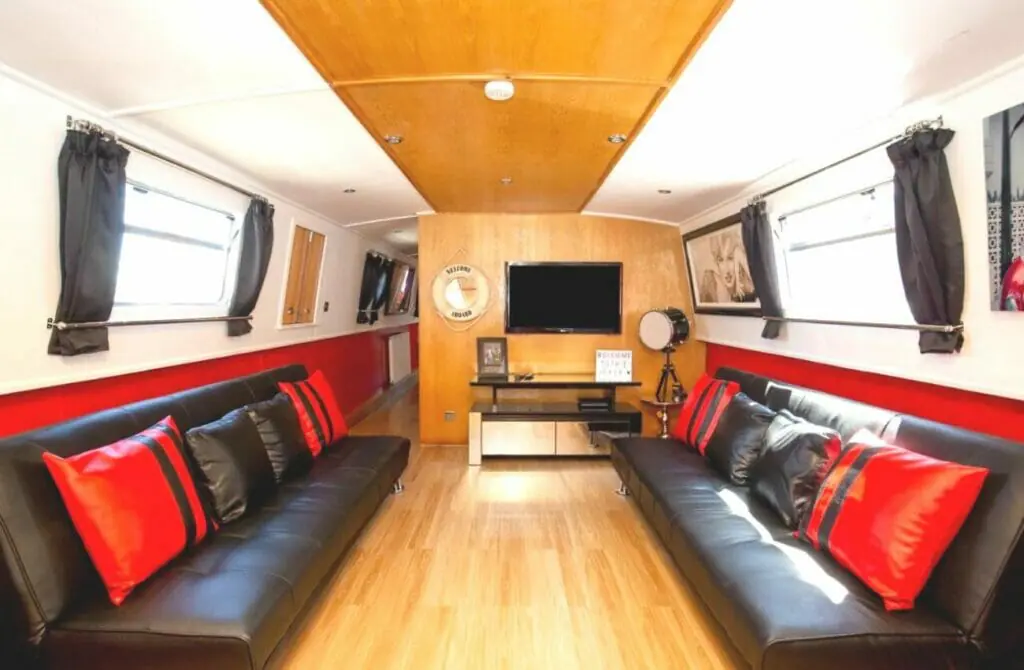 Gay Nightlife in Liverpool
Exploring the gay and gay-friendly nightlife in a new city can be one of the most exciting and rewarding experiences while traveling – and Gay Liverpool is no exception. Not only will you have the opportunity to meet new people and make friends, but you'll also get a taste of the local culture and learn more about the city's LGBTQ+ community.
With what we've experienced from the gay day life in Liverpool, we already know that this city has a lit gay nightlife. So, where are the best gay and gay-friendly bars that Scousers swear by? A quick google search shows a range of bars and nightclubs that will leave you sploit for choice, so let us narrow it down for you to the best-of-the-best.
Going out and experiencing the queer and queer-friendly nightlife in a new city can also be a great way to break out of your comfort zone and try new things. Whether it's dancing the night away at a gay club or mingling with locals at a gay-friendly bar, you'll have the chance to make memories and create lasting connections.
So, don't be afraid to step out of your comfort zone and explore the gay and gay-friendly nightlife in Liverpool. You'll be glad you did!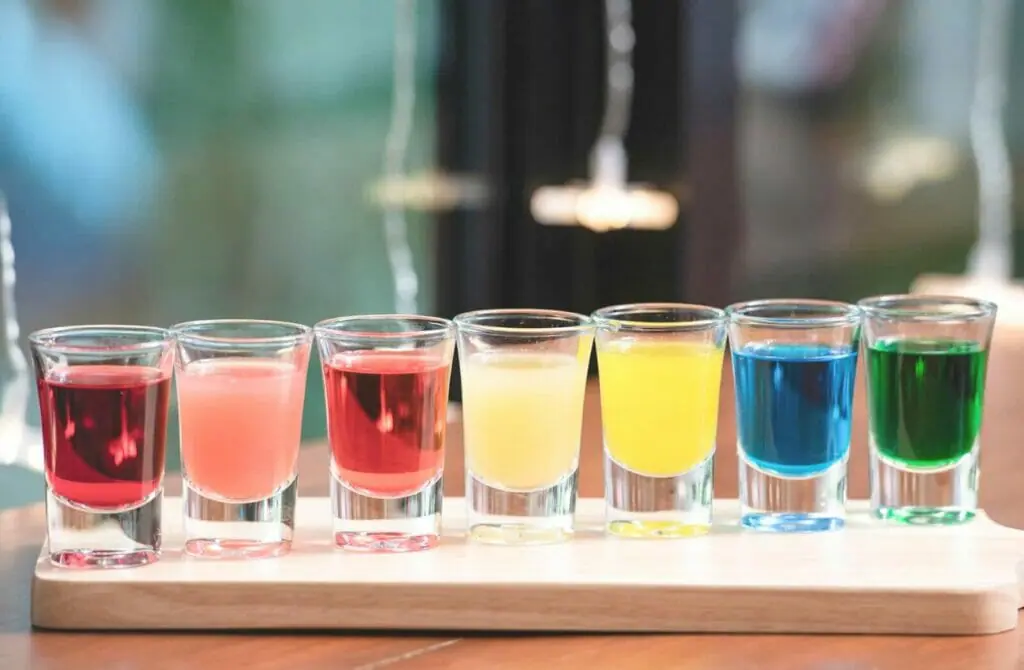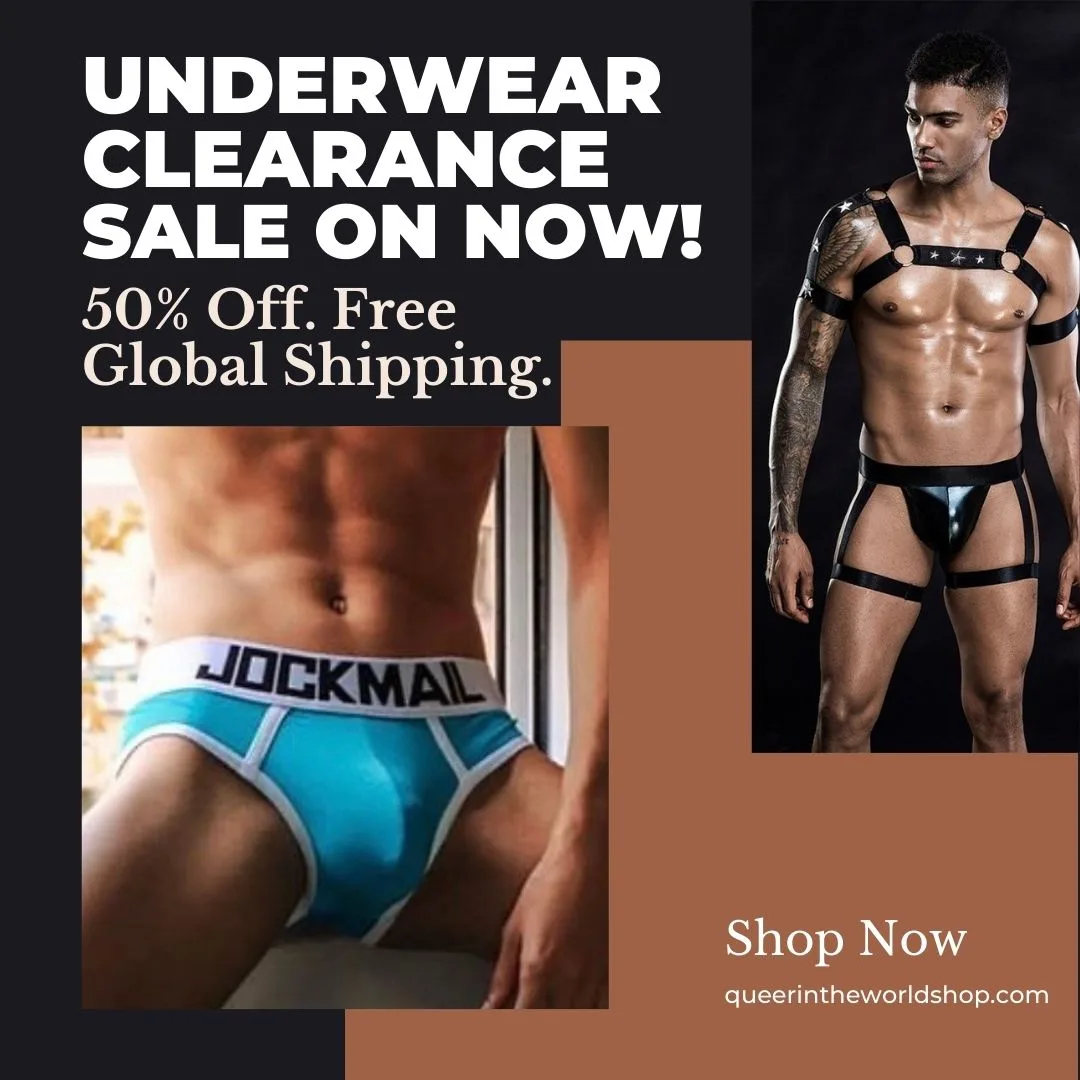 Gay Bars in Liverpool
This gay bar has sat in the Queer Quarter of Liverpool for over 25 years and is still going strong! They're proud of being open and proud about their identities and inviting all people regardless of their culture, genre or sexuality.
Thus, you can expect a great time, from good drinks to drag shows, to open dance halls and cozy seating areas. When you visit the warmly named by locals the 'friendliest gay bar in town' you will be treated to a fun occasion regardless of the event.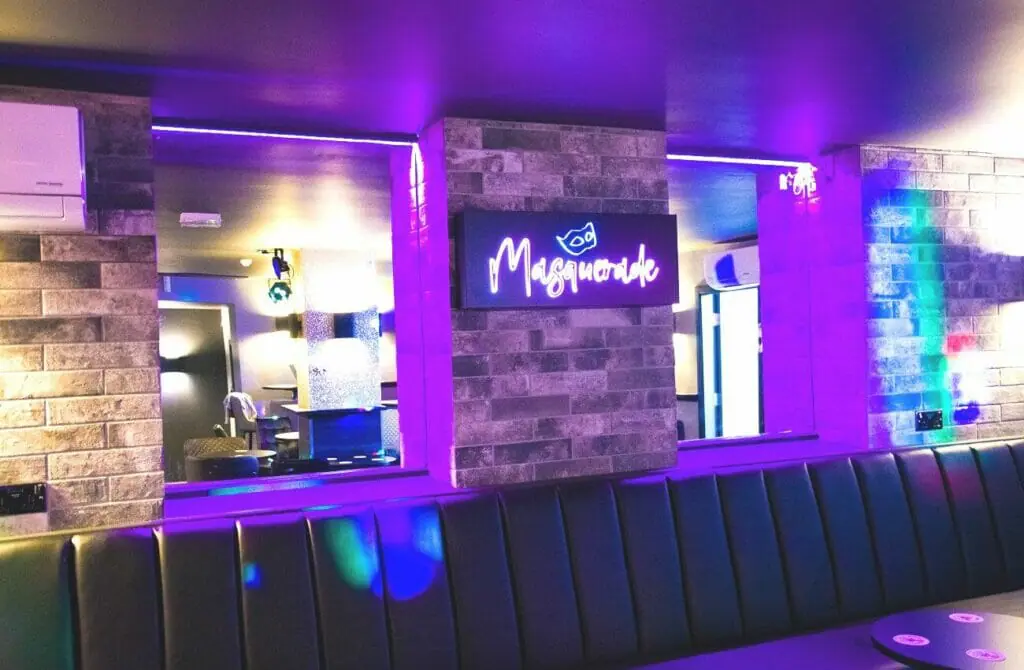 Also known better as the Pride Quarter, this little part of Liverpool feels like its own piece of queer heaven in the heart of the city. At first glance, you see the rainbows on the Stanley Street Signage, and next, you quickly notice all the queer establishments along this road being open and outwardly gay.
You can rest assured that you'll find great gay nightlife in this part of town, from clubs to bars that cater to LGBTQ+ patronage.
Key gay nighttime flings include the Lisborn Bar, Superstar Boudoir, The Navy Bar, Molly Malones, and many more in the immediate vicinity. So you won't have to travel far to get a taste of the many gay attractions in Liverpool.
Located on Victoria street, The Lisborn Bar is a gay bar that caters to a safe nightlife for gay travelers and bar hoppers. The bar is in a Victorian building, decorated with rainbows and bright symbols celebrating queer identities, and open to all types of people, not just queer. They host quiz nights, pride events, and so much more!
You will find the unexpected at the Navy Bar and be delightfully entertained with each visit. From drag queens to buff butlers and dancers, Navy Bar has won Liverpool's most prestigious LGBTQ+ award and is an excellent queer venue to add to your gay sites to see in the city.
However, don't just expect a nightclub because they don't just include rad music and a bright and pumping dance floor but also glitter cannons, sparklers and bartop dancing!
If you're looking for a superstar gay nightclub and bar, Superstar Boudoir could be the star you seek on a night out. This venue is open to ' for gay, straight, normal and not so normal' (as they describe themselves on their Facebook page so that you will feel right at home in this relaxed queer space.
They often host dragqueens and cabaret nights and also being open seven days, you can visit any stage during your visit to Liverpool.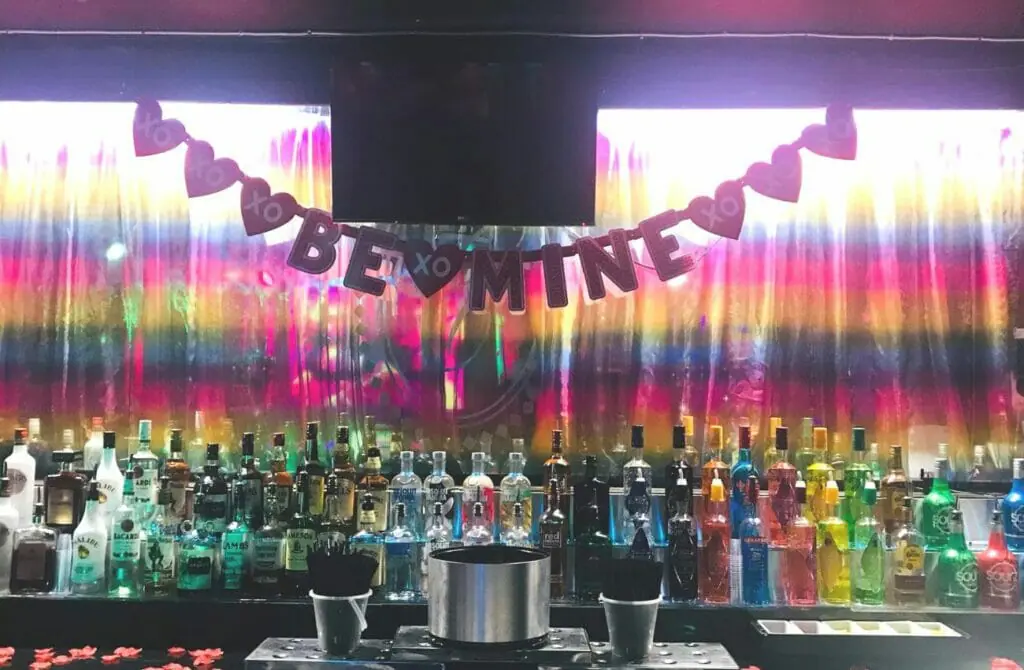 A self-proclaimed infamous nightclub in the heart of Liverpool, GBar Liverpool is a three-room gay bar full of enormous dance halls, live music and a bar. Open Friday and Saturday, you'll be able to put your groove on from 11 pm to 7 am and walk home just as the sun rises!
The owners, Minnie and Violet, and their staff are a highlight for many as the place is fun, vibrant, clean, and safe for all wishing to visit and party in their basement venue. Many also say GBar is the best gay nightclub in the UK, so experience this unique experience of what could be the best gay dancing experience you might find in Liverpool.
OMG Liverpool: Dorothy's Showbar
If you want to visit a gay-friendly venue that embodies the teen internet age of the mid-late 2000s, then OMG Liverpool could be the perfect night out. You can head down to their Liverpool venue, Dorothy's Showbar, to be entertained by Liverpool's leading drag queen venue.
Open from Thursdays through Saturdays, there will be drag queens available to bedazzle you with their flair for entertainment every night. You can even book special VIP events to have your own drag queen show. Queens will bring life to the party as they crank up the tunes, dance, and sing as you enjoy drinks from the bar and the dance floor groove.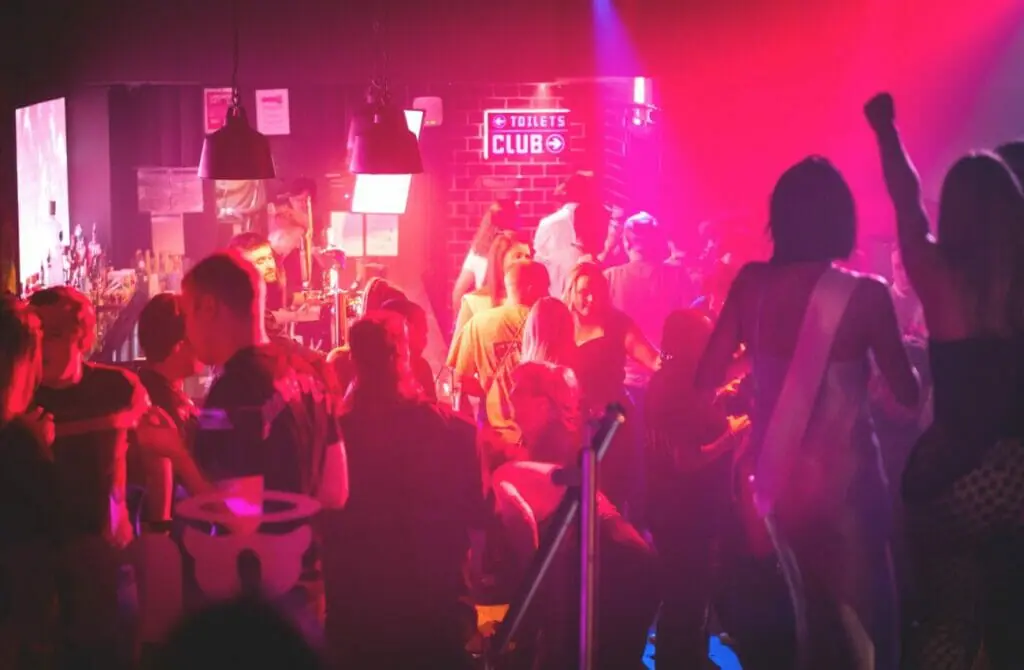 Gay-Friendly Bars In Liverpool
One of Liverpool's oldest pubs, the Post House is one of the cheaper venues for drinks and food on a night out. However, the owners ensure that the prices don't also mean they lack in quality, as they meet the customers' demand whilst also giving them an incredible pallet of experience.
The venue is a romantic and quiet setting–the perfect place for a queer-friendly date. But it's not just food and drinks; the pub has TVs for live games, free wifi, and an outdoor sitting area. So, if you don't want to travel far from the Pride Quarter, Poste House is located in the heart of it and will give you a quiet place to conserve your energy before the next part begins.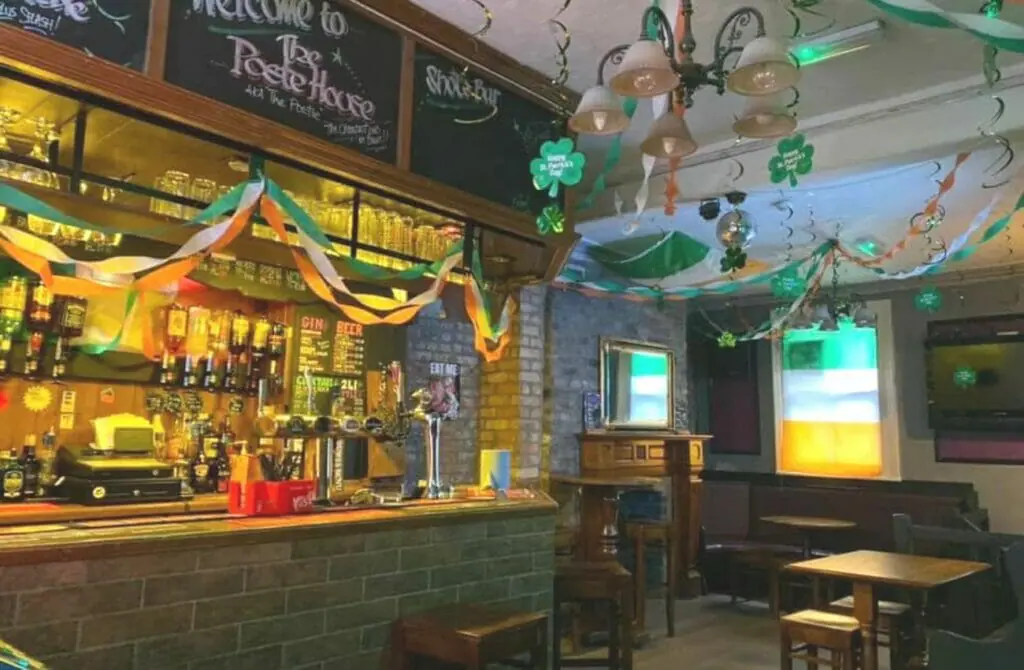 You're most certainly going to reach some kind of heaven when you visit the Heaven nightclub. Whether you are just stopping by for shots on a bar crawl, you won't be disappointed by the Eden of a venue.
Heaven London has made this queer brand famous worldwide, and this one in Liverpool brings the same energy you would expect of the original. Playing host to a rotation of live DJs playing on a massive dancehall, you will never be without a dull moment in a venue located on Victoria Street in an impressive historical building.
Why not head to the iconic venue where the Beatles were discovered? This club is one of 'the most famous clubs in the world' for its iconic history associated with the popular boy band starting in 1961. You must pay five pounds for entry, but the price is worth it as it allows you to learn more about the club's history and influence on Liverpool's music scene.
The Cavern has a restaurant, pub, and live lounge and offers classes and history lessons. In addition, because it is open from 11 am to 2 am, you can enjoy a meal and the whole evening at the club.
If you time your visit, you can attend a show at their live lounge at the back of the Cavern Club, with a calendar on their website for what is coming up. On the other hand, you can experience the two stages in the pub where live music is performed each evening, with one being the iconic arched stage where the Beatles performed in 1961 when a manager picked them up.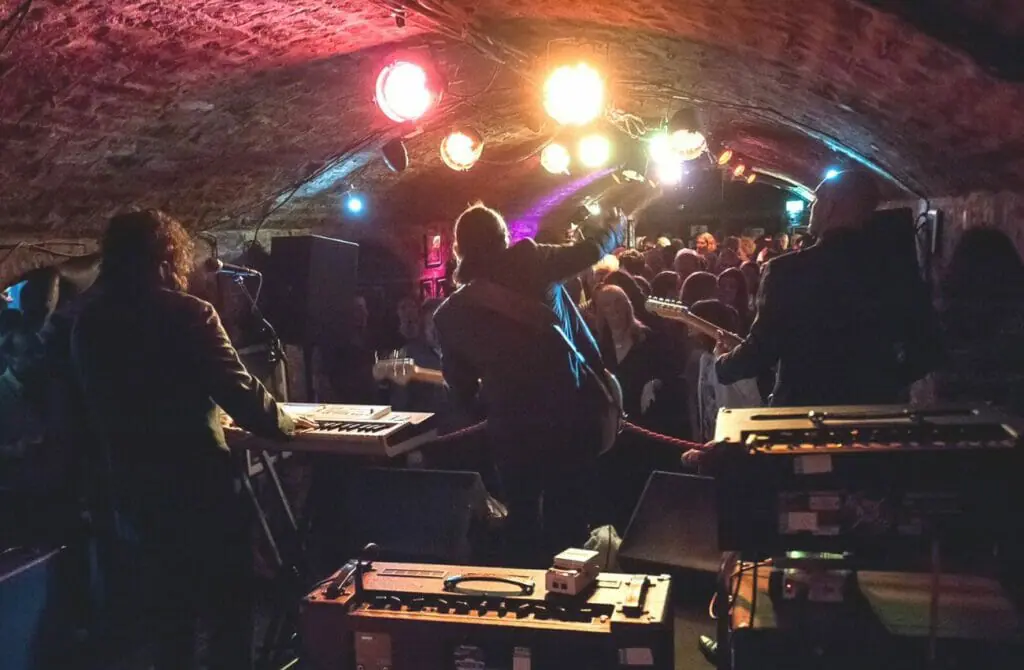 Cruising & Gay Saunas in Liverpool
When traveling to a new city, it can be exciting to head out for more than just a stiff drink. One aspect of the Gay Liverpool scene that many queer men enjoy is visiting gay saunas and cruising clubs.
Sure, the sauna culture in Liverpool is not as hedonistic as in Amsterdam, Barcelona or Berlin, but these venues still offer a chance to meet new people, socialize, and engage in sexual activity – without resorting to gay hook-up apps. However, it's important to keep in mind that these venues can vary greatly in terms of atmosphere, clientele, and rules, so it's a good idea to prepare yourself before visiting. If you are apprehensive, we advise studying our guide to visiting a gay bathhouse for the first time, which should help set your mind at ease, and always practicing safe sex.
Additionally, it's important to be aware of and respect local laws and customs regarding gay venues and sexual activity. With a little bit of planning and an open mind, visiting gay saunas and cruising clubs can be a fun and exciting part of your gay Liverpool travel itinerary.
There are many gay saunas and sex shops with a great collection of toys in Liverpool. So if you want to experience a sensual night at a gay cruising hotspot, or some premium condoms and lube for fun play, these could be the best options.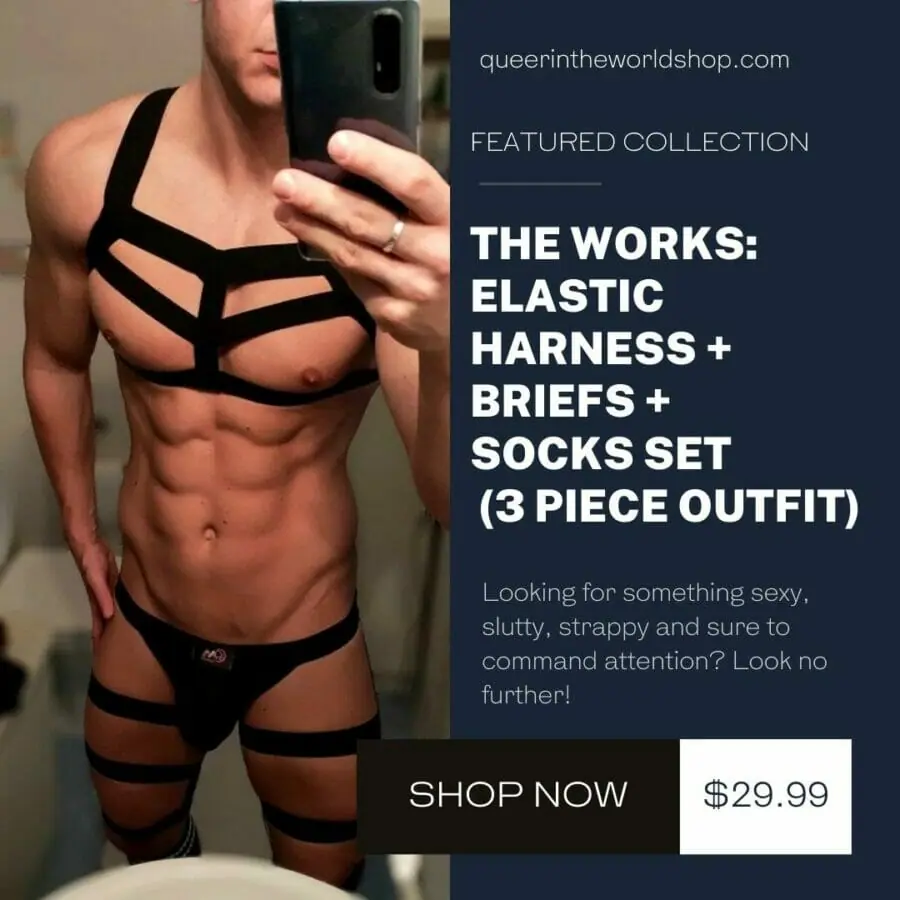 Gay Saunas In Liverpool
Wanting a little time for yourself and relax at a gay sauna? The Northwich Sauna could be the perfect place to spend an evening after a few crazy days of adventuring around Liverpool. You can go for a drink and socialize, even get a massage and barber, with a range of other facilities you'll be spoilt for choice on what's on offer. Be aware it is a 45 minute drive away, but most locals will tell you its worth the effort
The North-West's oldest gay sauna, recently refurbished and more conveniently located just a 5-minute walk from New Brighton Station. It boasts a range of facilities, including steam rooms, private cabins, a sauna, and a lounge area. The sauna also has a snack bar and lockers for guests to store their belongings. Very small and quirky, you'll either love or hate its erotic yet discreet environment…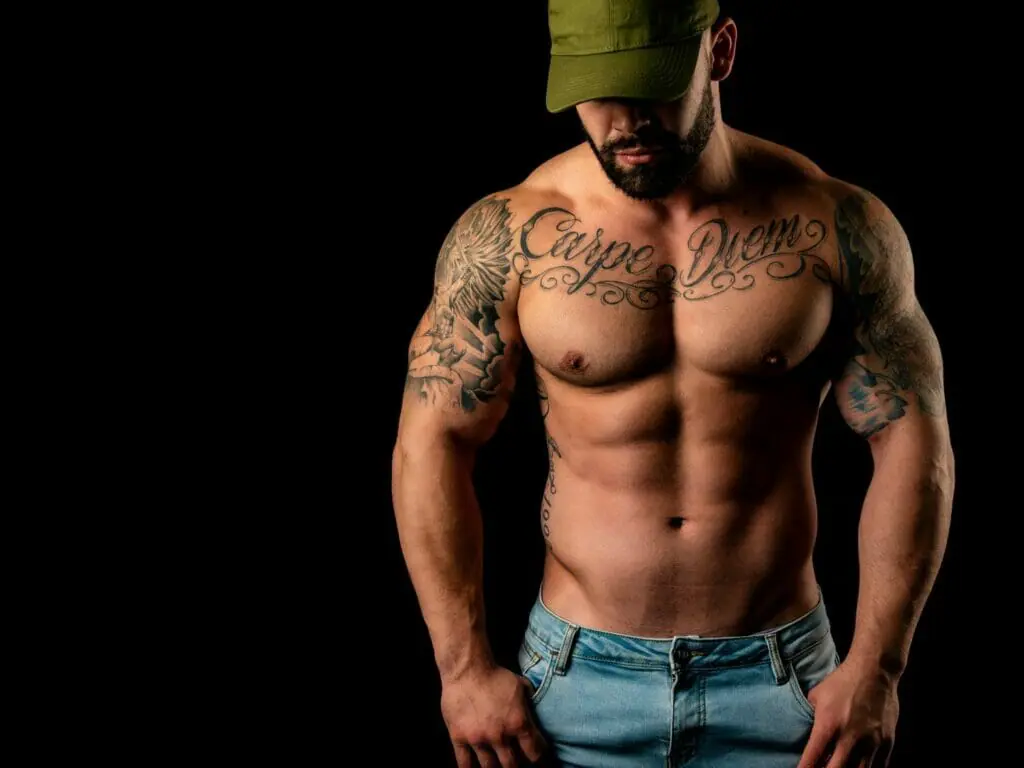 Gay Sex Shops In Liverpool
Regardless of your sexuality or gender, you will be welcomed into this modern take on sex shops with a range of toys to suit all people. This shop is discretely set, with blacked-out windows and friendly staff who will allow you to browse without judgment.
All the reviews for the Private Shop UK are positive; with curtained windows for privacy, you'll have numerous great products to choose from after you enter. You'll be met with exemplary service and will most certainly find something to suit your needs.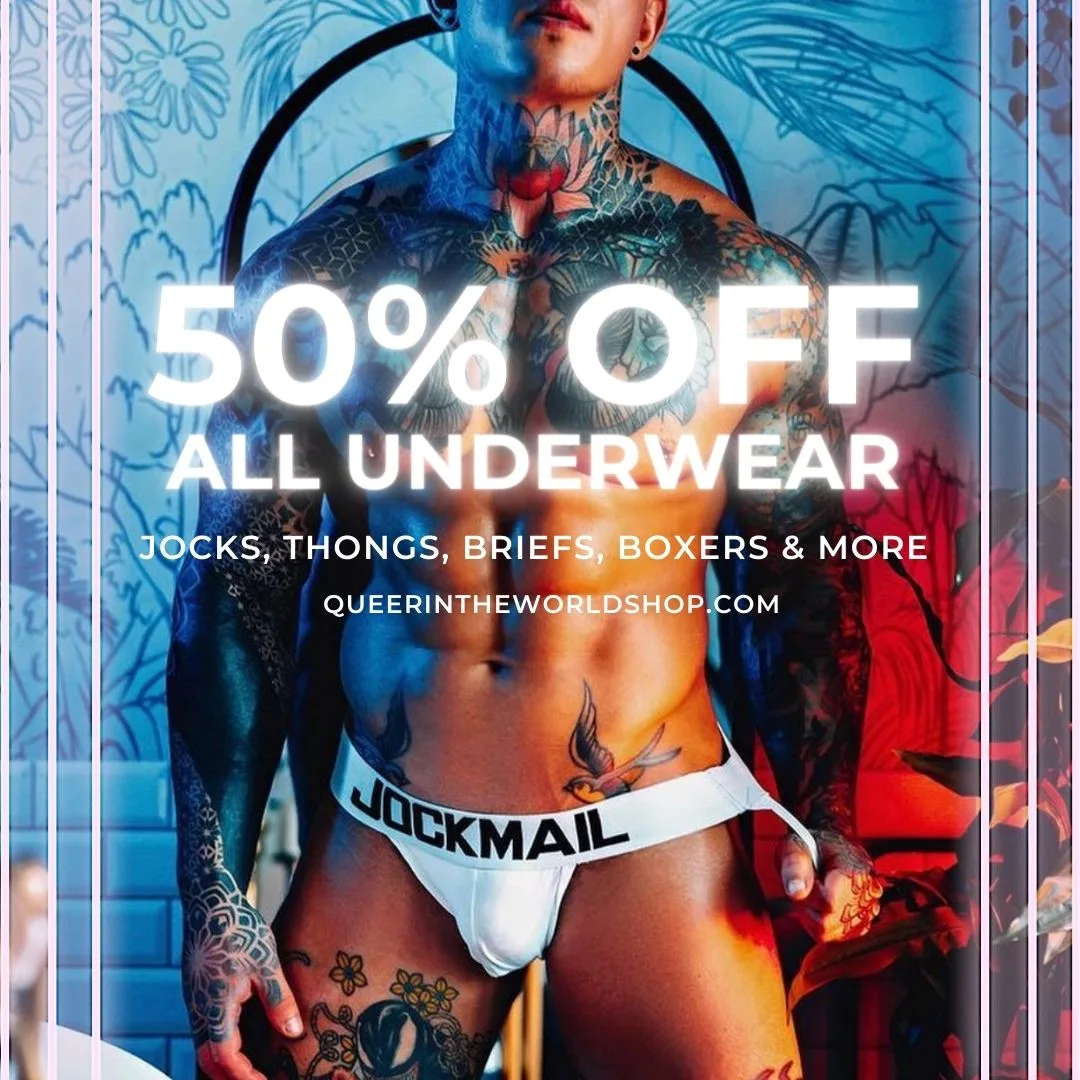 Gay Map Of Liverpool
Finding it hard to envisage where everything is in Liverpool? Hopefully, this queer-centric map helps where we have marked all the bars, clubs, parties, hotels, saunas, massages and more will help you stay in the spot best suited to you!