Oh honey, have you heard about the gem that is gay Eureka Springs? This quaint little town in Arkansas is a hidden treasure for all things LGBTQ+ and a the Bible Belt's LGBTQ oasis
With a thriving gay community and a proud history of being a sanctuary for the LGBTQ+ community, Eureka Springs is a destination like no other. From stunning Victorian-style architecture to a bustling nightlife scene, this place has everything you need for a sassy and fabulous getaway.
With a population of only 2,000 people, Eureka Springs is actually regarded as one of the gayest small towns in America because of its accepting community and proportionally high LGBTQ+ population. The town has many pride flags, queer murals and LGBT art scattered across the city to show their appreciation towards our community.
Eureka Springs even holds `Diversity Weekends'' during the spring, summer and fall, which include drag shows, live music and guest speakers. Anyone and everyone are welcome to join the event and show their pride for the queer community. It is a perfect time to visit Gay Eureka Springs, though there really isn't a bad time.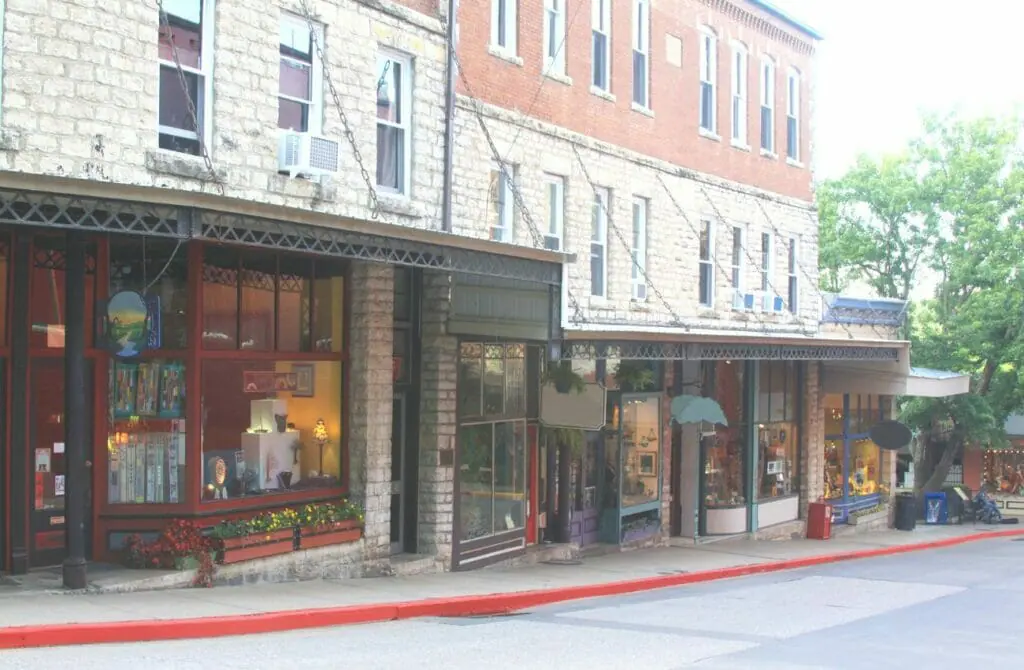 Even better? Having a city so welcoming, Eureka Springs does not need to have any exclusive gay bars due to all of the businesses being accepting and LGBTQ+ friendly.
Although there may not be exclusively gay bars in the cozy city, there are gay-owned bars and hangout spots that tend to have a high queer population. With bars and hangout areas, there are no immediate safety concerns, but the best option is to always stick with a friend. Keep your valuables close to you and always be self-aware of where you are.
Whether you're looking to indulge in a little gay cruising, hit up some gay-friendly bars and clubs, or just enjoy the scenic beauty of the Ozark Mountains, Eureka Springs has got you covered. So pack your bags and get ready for a wild and wonderful adventure, because gay Eureka Springs is calling your name!
---
Are you relocating? This guide will help travelers discover the queerer side of town. However, if you are lucky enough to be considering a move here, we recommend reading our article about moving to LGBT Eureka Springs or getting in touch with a local gay realtor. They can happily give you no-obligation advice and all the information you'll ever need to know about your new city.
And if you then want their help to find your dream home, you are guaranteed fair, equal, and honest representation. No surprises or awkward conversations are necessary!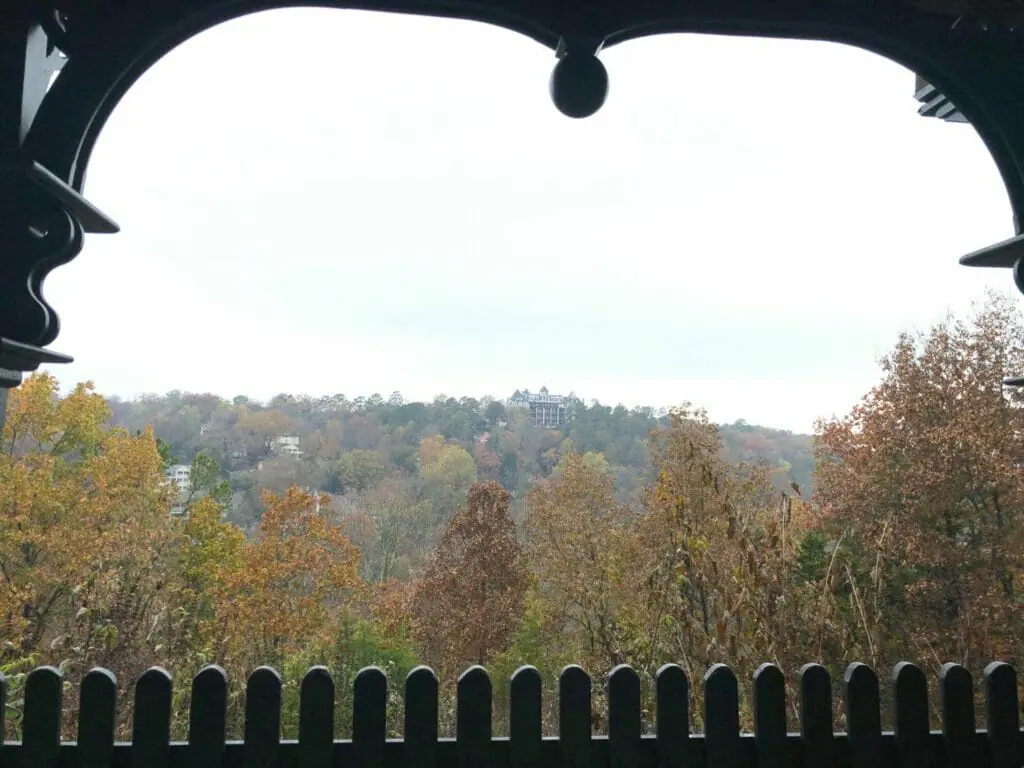 In this article we will cover...
Attractions in Gay Eureka Springs
If you're a fabulous newbie to Gay Eureka Springs, you're in for a real treat. This city is packed with things to do, whether you're gay, straight, or somewhere in between. Don't even think about missing out on the iconic landmarks and attractions, from exploring historical monuments and museums to drooling over gorgeous architecture and checking out local markets.
But let's not forget, Eureka Springs is also a city that celebrates its queer community with pride. From gay-owned businesses to rainbow-friendly establishments, you'll find plenty of spots that cater to our fabulous community. So, pack your bags and get ready for a wild ride! Trust us, these are the top must-see attractions in Eureka Springs that you won't want to miss.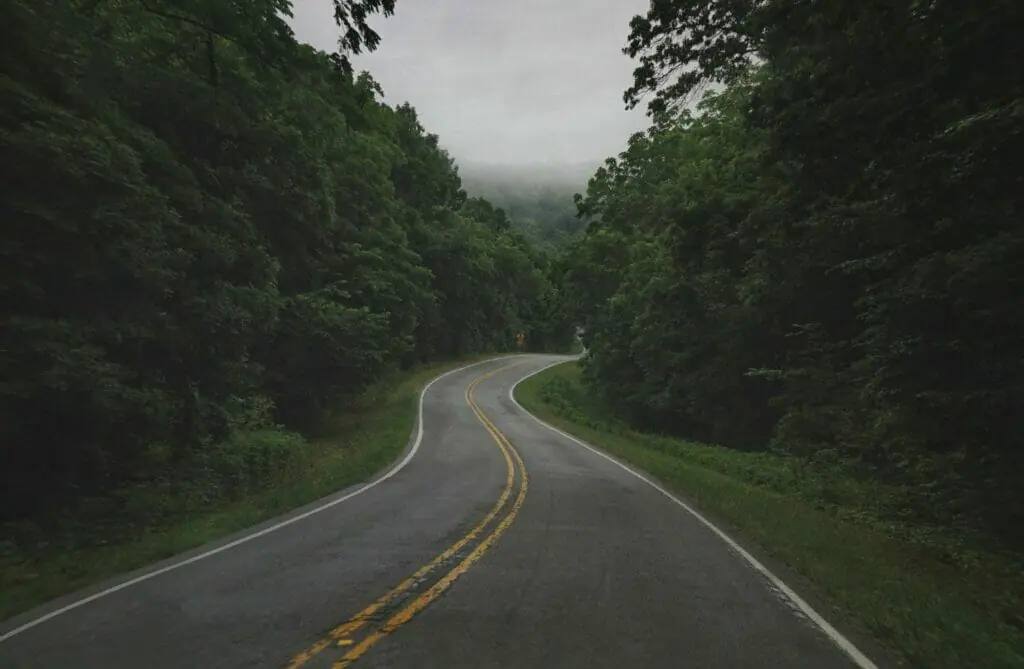 Lake Leatherwood City Park
Lake Leatherwood has a lot of activities to offer among the views of one of the largest hand-cut native limestone dams in the country. With around 15 miles of trails, this is a hotspot to view nature and get away from the stresses of everyday life. Canoes, kayaks, rowboats and paddle boats are all available for rent.
The park has a diverse population of animals within the lake as well as on land. If you are a fan of fishing, this is the place to be! The lake has largemouth bass, bluegill, channel catfish, bream and many other kinds of fish.
The park offers over 120 different species of birds which include bald eagles, ducks, geese, herons and wild turkeys. Don't fret, if you love to swim, there is a designated area just for swimming for visitors to the park.
Turpentine Creek Wildlife
Another exciting must-see location is the Turpentine Creek Wildlife Refuge. This sensational animal sanctuary is home to many big cats including tigers, lions, cougars, bobcats, and many other species. On their website, the names of each animal are included along with info regarding how the animal was recused, their birthday and their typical behaviors.
The cost of general admission and tours is not pricey for all that the tours contain. There are a number of tours to pick from, but the exhilarating general tour includes an hour-long ride on the open-air tram with narration from their animal care team members.
During the ride, you learn about all of the fascinating animals they provide a home for. Besides the tour, you can explore the Discovery Area on your own accord. The general hours of the sanctuary are from 9:00 am to 4:00 pm each day.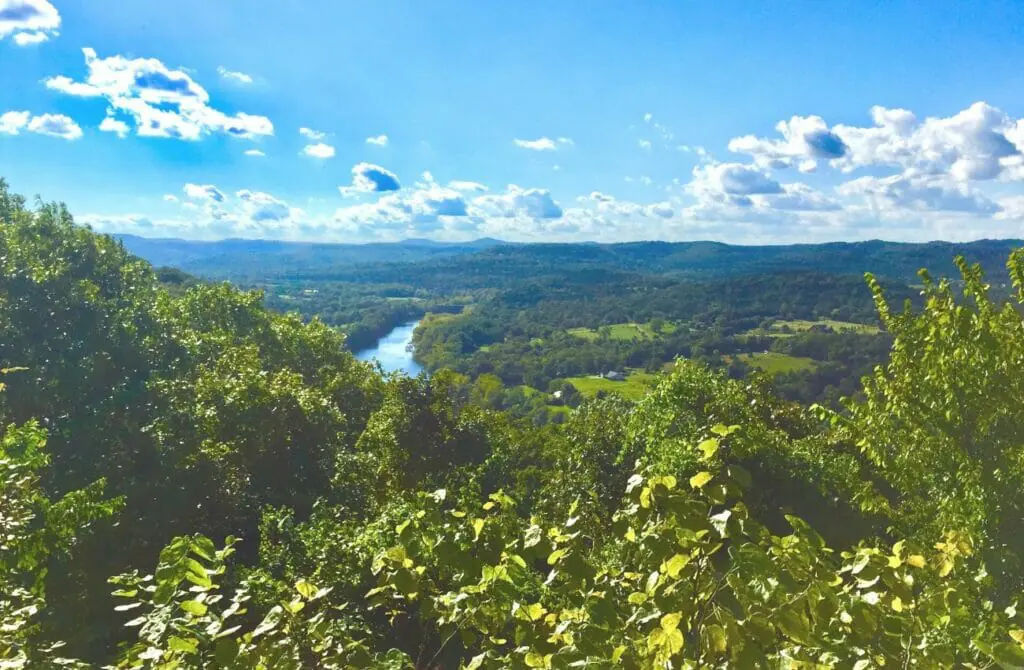 Starting off the list is Nibbles Eatery, a cafe owned and run by a married gay couple, Chef Garnet and Nick Roberts. The cafe is very cost-efficient and offers an assortment of pastries and delightful meals.
Each day there is a 'quiche of the day', and 'soup of the day', but this doesn't include all of the gourmet salads, sandwiches, desserts, pastries and coffee they offer. Nibbles Eatery is among a beautiful area of intimate shops on Spring Street for tourists and many others to visit and enjoy.
Downtown Eureka Springs
Within the city of Eureka Springs, the main tourist attraction is held in the historic downtown area. The aesthetic of Downtown Eureka Springs will have you in awe of its 1900s Victorian architecture that is on Spring and Main Street.
There are many specialty shops and stores to shop in as well as a variety of restaurants. An open-air tram tour, The Eureka Springs Trolley, is offered as a chance to see local sights. Many festivals and celebrations are held downtown as well as annual festivals.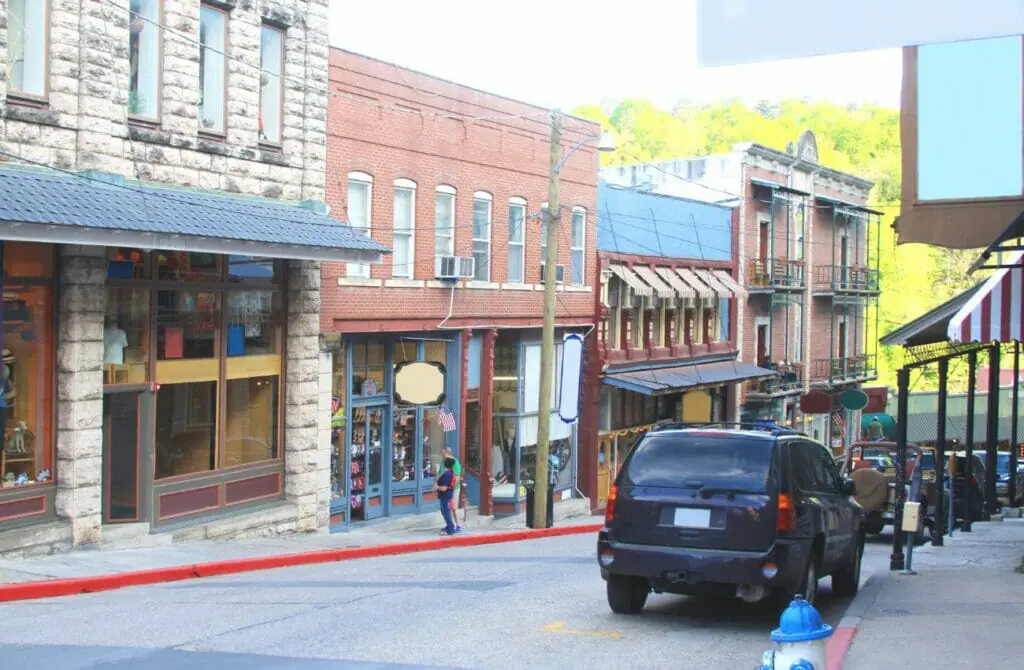 Eureka Springs Historical Museum
There is a lot held within this historical museum for only a $5 admission. Eureka Springs Historical Museum has many permanent and temporary exhibits that include images, artifacts and rare documents. The images and artifacts detail the foundation of the city and the changes Eureka Springs has experienced throughout its history.
The exhibits have images and artifacts of the indigenous people who discovered the land, details of pioneer life and the historic Victorian renaissance that the buildings of Eureka Springs showcase to this day.
All of these amazing sites are offered on a self-guided tour that includes an art gallery of paintings from each era. This extraordinary museum is open daily from 9:30 am until 4:00 pm except for Wednesday and Sunday. Be sure to swing by to get a blast from the past!
Basin Spring Park
Basin Spring Park is a calm historical area used as a rest stop between visiting attractions. The park is in the central downtown area of Eureka Springs. The park holds an antique water fountain, plentiful shrubbery, benches and a few historical sights.
Tours for Eureka Springs typically start in Basin Spring Park for tourists and visitors of the area. Basin Spring Park is also used as a public area for celebrations, festivals and live music. Although the park may seem simple and small, the scenic view and aesthetic of the park make it notable enough to visit.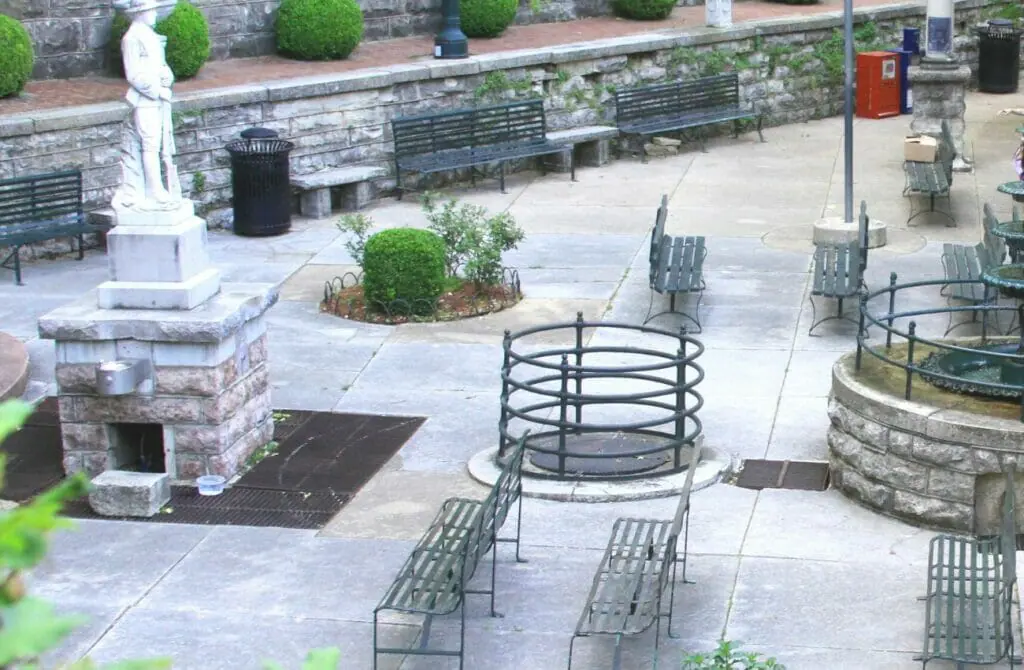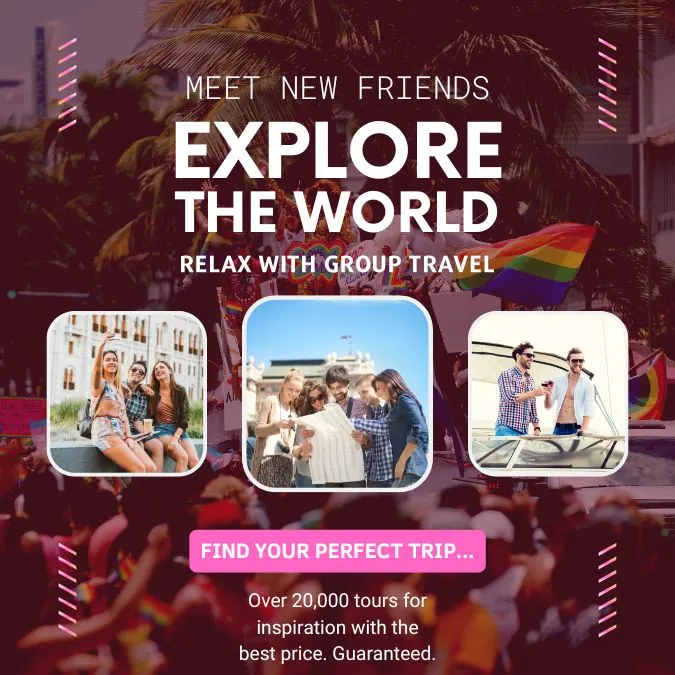 Eureka Spring Pride Festival
Hunty, listen up! If you thought one weekend of Pride in Eureka Springs was enough, think again! This small, quirky town in Arkansas knows how to celebrate diversity, and they do it with three whole weekends dedicated to it. Yes, you heard that right, three whole weekends of pure, unadulterated fun held annually in the spring, summer and fall.
Now, you might be thinking, "What could I possibly do for three whole weekends?" Well, darling, let me tell you, Eureka Springs knows how to throw a party! From drag shows and dance parties, to food festivals and live performances, there is never a dull moment during diversity weekends. You'll have the opportunity to mingle with locals and other travelers, explore the city's unique and historic landmarks, and take part in all the glitter, glitz, and gayness that this charming town has to offer.
So pack your sexiest underwear and gay pride shirts, grab your rainbow flags, and get ready for an unforgettable time at Eureka Springs' diversity weekends.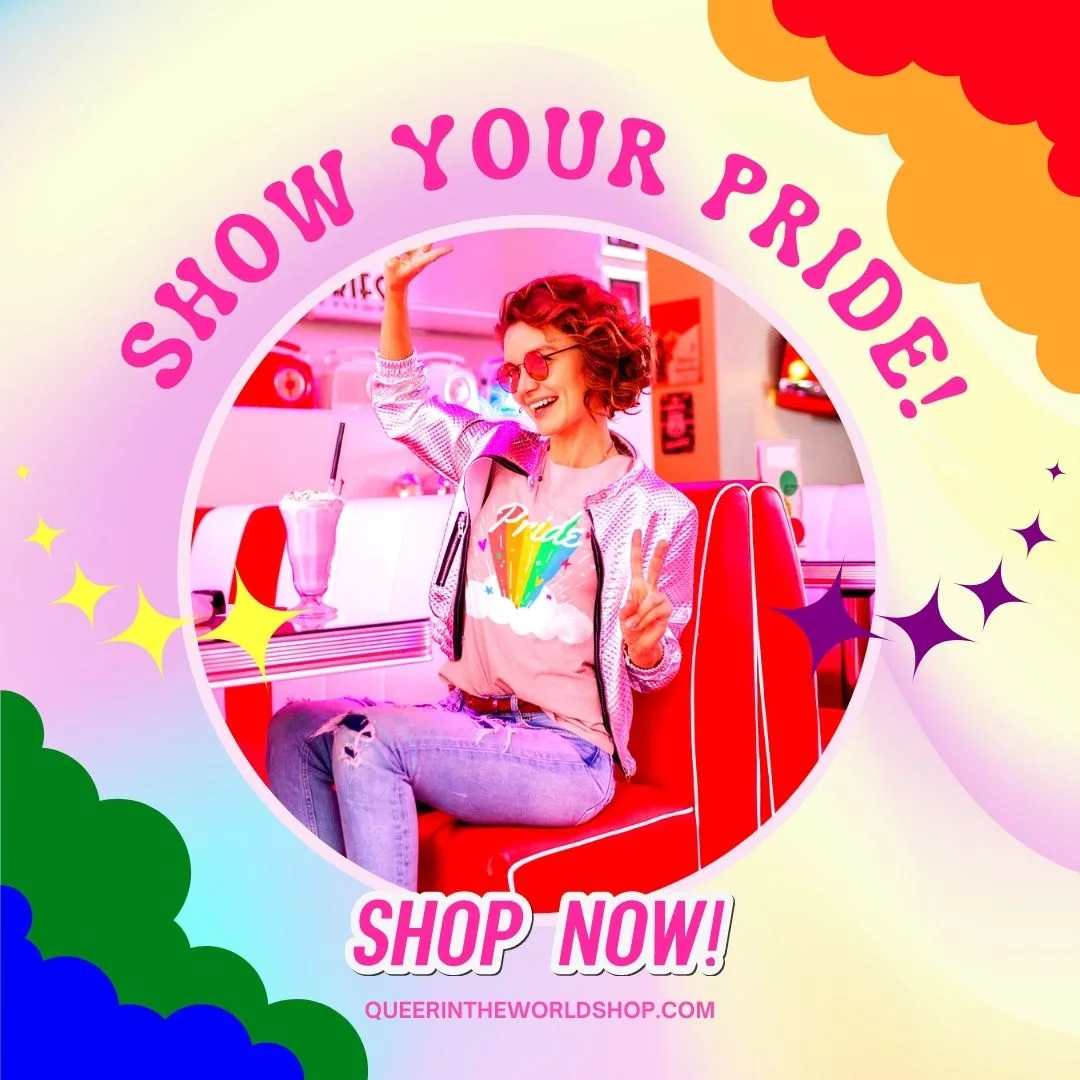 Gay-Friendly And Gay Hotels In Eureka Springs
There is a plentiful amount of LGBT-friendly hotels in Eureka Springs, in fact, almost all of them are LGBT-friendly! Despite the many lodges and cabins in Eureka Springs, there are a variety of delightful hotels. The hotels within this tiny city have high-class amenities all for an affordable price that makes it worth the visit.
Needless to say, there are also hundred's more hotel and hostel options in Eureka Springs if none of these suit your desired budget, facilities or area – but these are the best hotels according to other gay travelers and us. Whatever your needs are, Eureka Springs has you covered.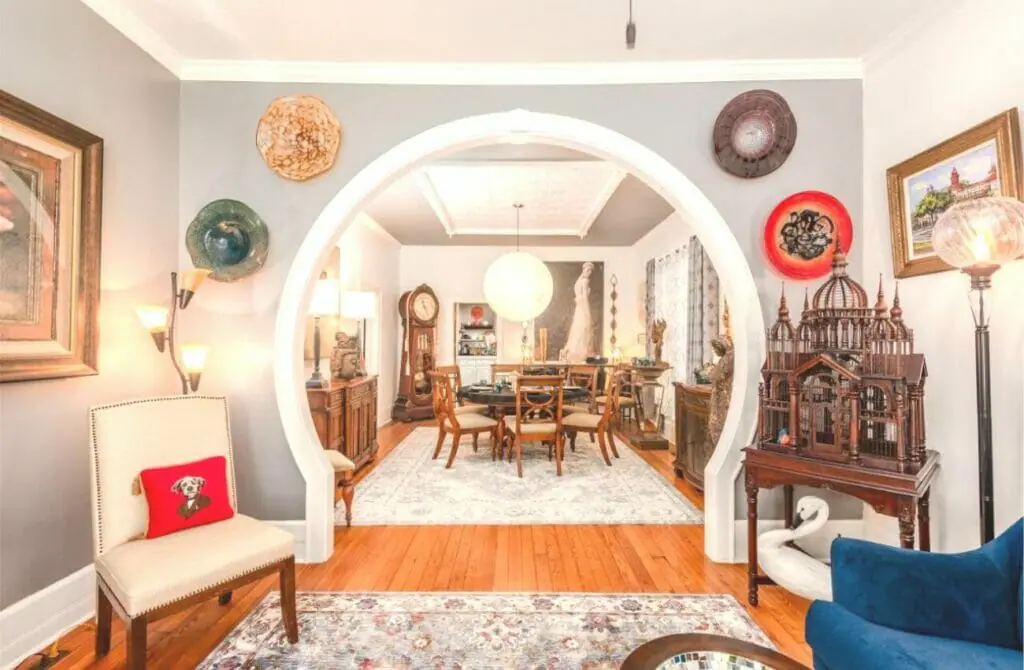 The Red Bud Manor Inn has a Victorian-era interior that makes it classy and refreshing. This hotel offers a variety of chic rooms that include amenities like jetted tubs, premium bedding with Egyptian cotton sheets and designer toiletries. Free wifi is available in all of the rooms along with daily housekeeping and free breakfast is included with the booking of a room.
Each room is fully refundable as well. The front desk is extremely friendly and greets every guest upon arrival. Although, if you are 18 and younger, you may not be able to reserve a room as the policy states that only adults are allowed. Pets are also not allowed into the establishment.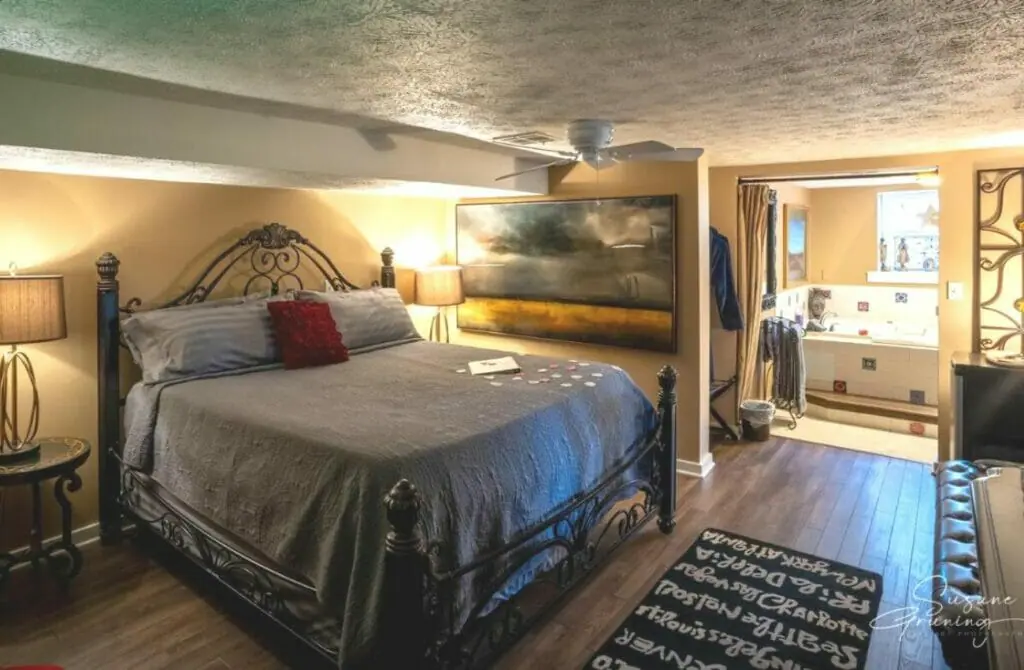 This excellent inn with over five hundred reviews is filled with aesthetically pleasing areas and sights that make it the perfect place to relax. Cliff Cottage Inn is in the heart of the historic downtown region of Eureka Springs. Three beautiful cottages are offered as well as one stand-alone studio.
Each cottage has two large private entrance suites with fireplaces, balconies, jacuzzis, a private deck and king-sized beds. There are many different room types to pick from mountain view, city view and landmark view.
The amenities within each room make the stay worthwhile. Each room has a flat-screen TV, a radio, a microwave and a refrigerator as well as a comfortable whirlpool bathtub. And don't worry, free parking, free breakfast and free high-speed internet are included with the reservation of a room!
This family-friendly hotel is located in the historic district of Eureka Springs. There are many nearby activities near the hotel like biking trails, horse riding, cave exploring and a golf course. The Eureka Springs City Auditorium and Historical Museum are less than a ten-minute walk away from the hotel.
With this hotel being surrounded by an array of exciting activities this is a must-be spot for tourists and visitors alike! Basin Park Hotel and Spa has an assortment of amenities such as a bar, restaurant, hot tubs and many other luxurious offers. 24/7 front desk service is available as well as porters and bellhops. Inside the hotel is an elegant spa that is available to all visitors.
The spa has an extravagant amount of services including different types of massages, aromatherapy, facials and even couples treatments. The style of the hotel is modern with marble designs in the bathrooms and rustic wood furniture.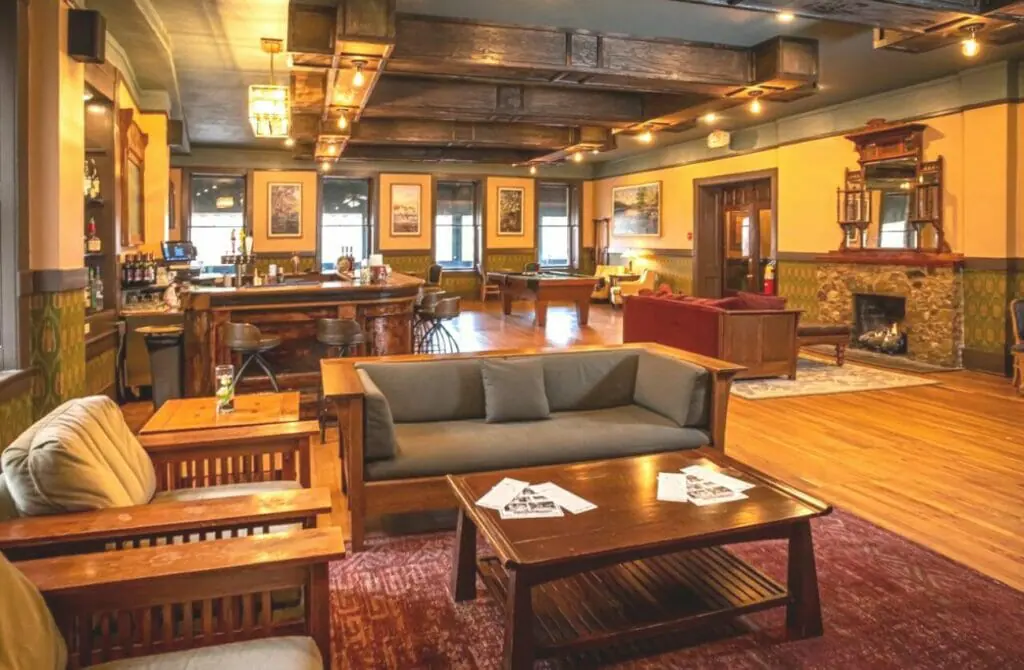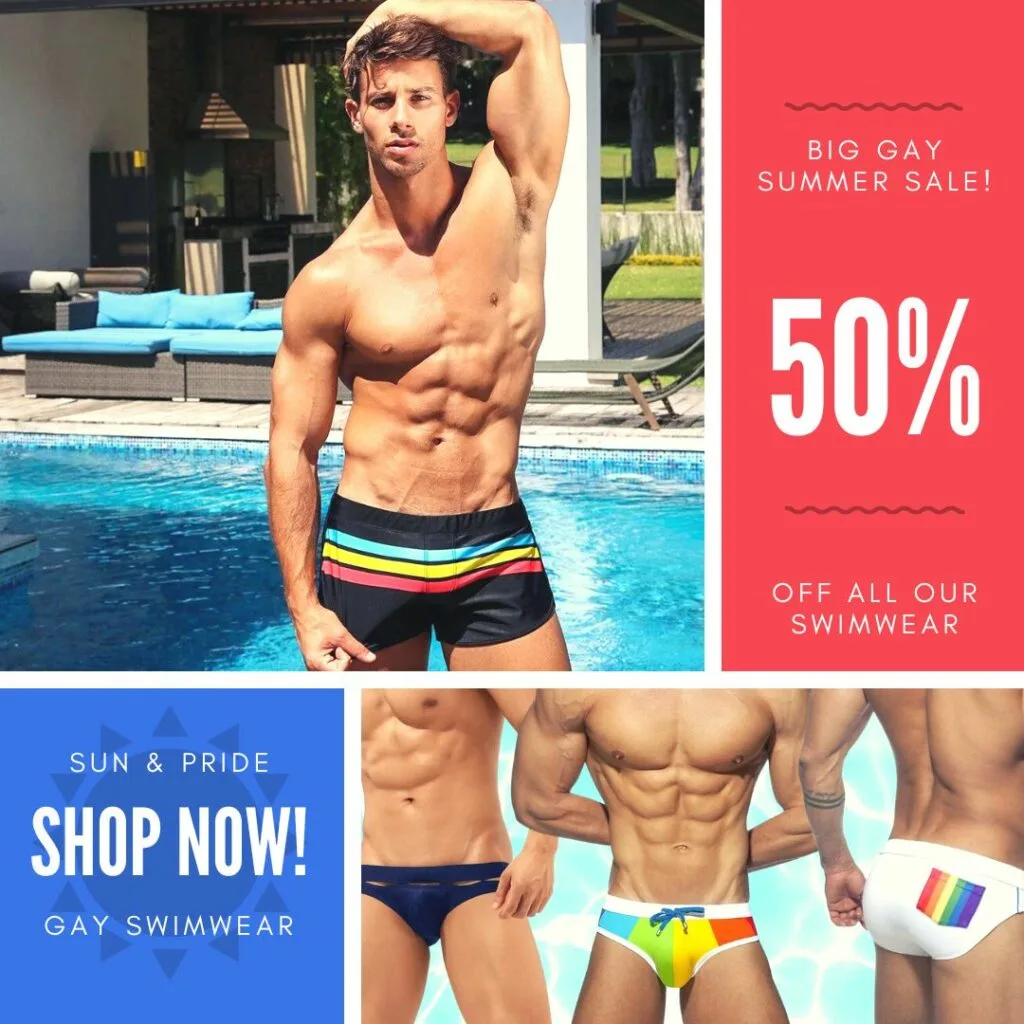 Hotel O Eureka Springs- Christ of Ozark Area ☆☆☆
This simple, quaint hotel offers many different types of rooms along with abundant amenities. A stay at the Hotel O Eureka Springs includes access to a pool, picnic area and BBQ grill. There are also romance packages available for any couples that want to indulge!
This picturesque hotel is located in a serene area surrounded by nature that can be seen from the terrace in each room. The pricing is extremely reasonable with all that you will receive in this whimsical hotel.
The Woods Cabins encompasses a plethora of intimate cozy cabins that overlook each other. If you are looking for a place to forget about the worries of the real world, this is the place for you! With your stay at these divine cabins comes many amenities. The Woods Cabins include a private balcony, soundproof rooms, a fireplace and many other lovely components.
The property amenities include 24-hour desk service and check-in, hot tubs, outdoor furniture and an outdoor fireplace just to name a few. And if it gets chilly at night, the hot tub includes towel warmers right next to the tub for your convenience! For those that enjoy exercising, there are many mountain biking trails nearby and it is encouraged to bring your bike to ride around the area.
With just a five-minute walk, you can enter Downtown Eureka Springs which has many antique shops, mouth-watering restaurants, and art galleries. But, if you decide to stay in there are still many luxuries within your room to enjoy. Full kitchens, jetted tubs, flat-screen TVs with DVD players, and full kitchens are included in each room.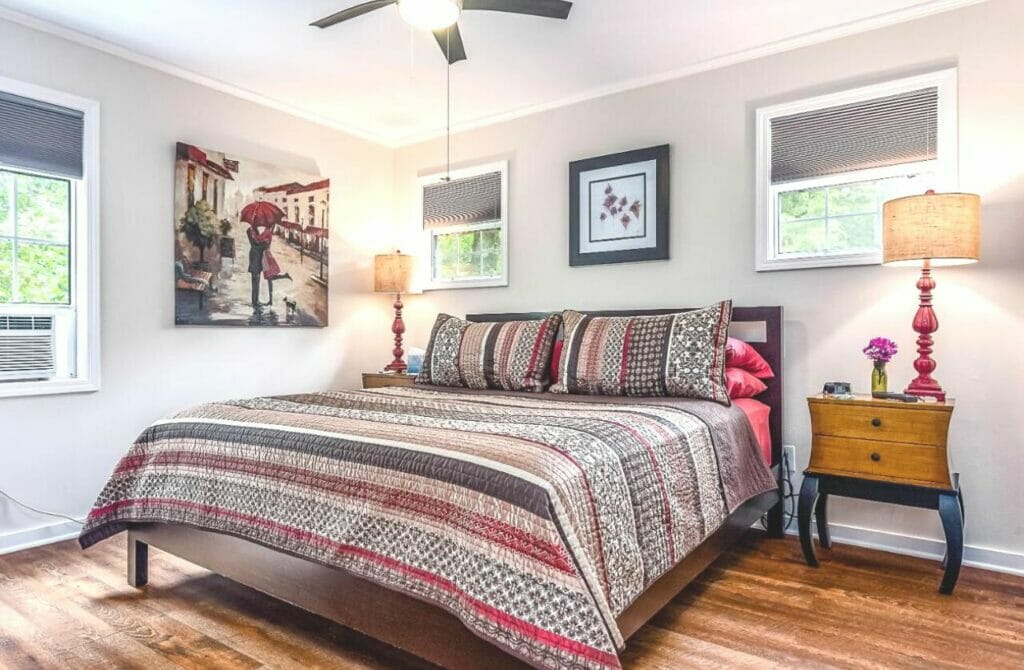 Gay Nightlife In Eureka Springs
There are many thrilling ways to spend your night in Eureka Springs with the endless amount of hangout spots for queer people. According to the official Eureka Springs website, "Our city is so gay friendly that we have no exclusively gay bars, clubs or hangouts.
There's no need. Every one of our hangouts prides itself on being welcoming to all." With that being said, let's get into all of the clubs and hotspots for you to experience!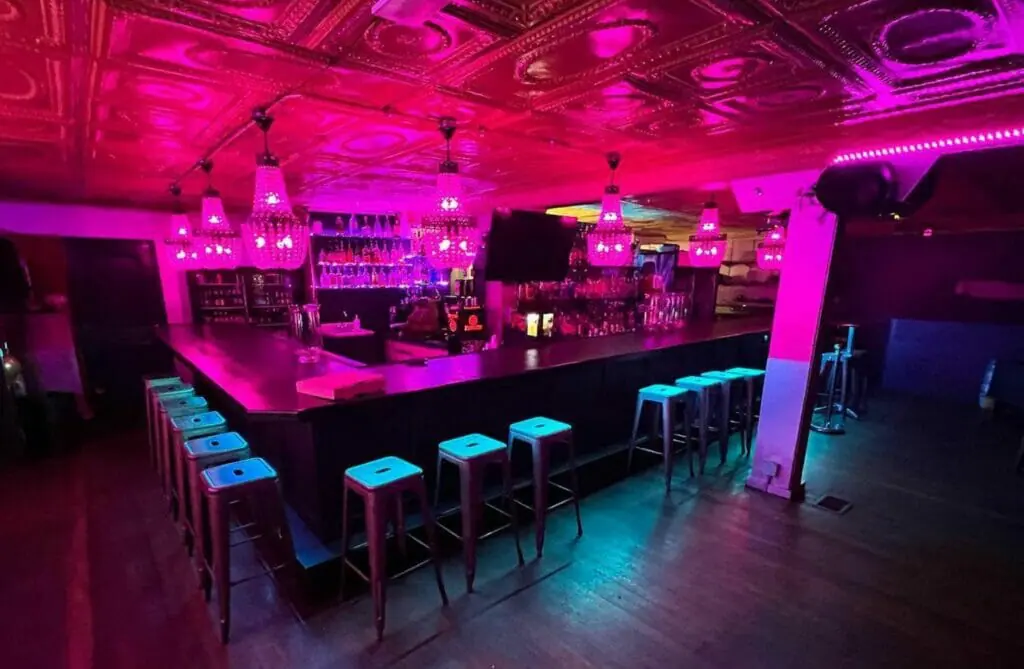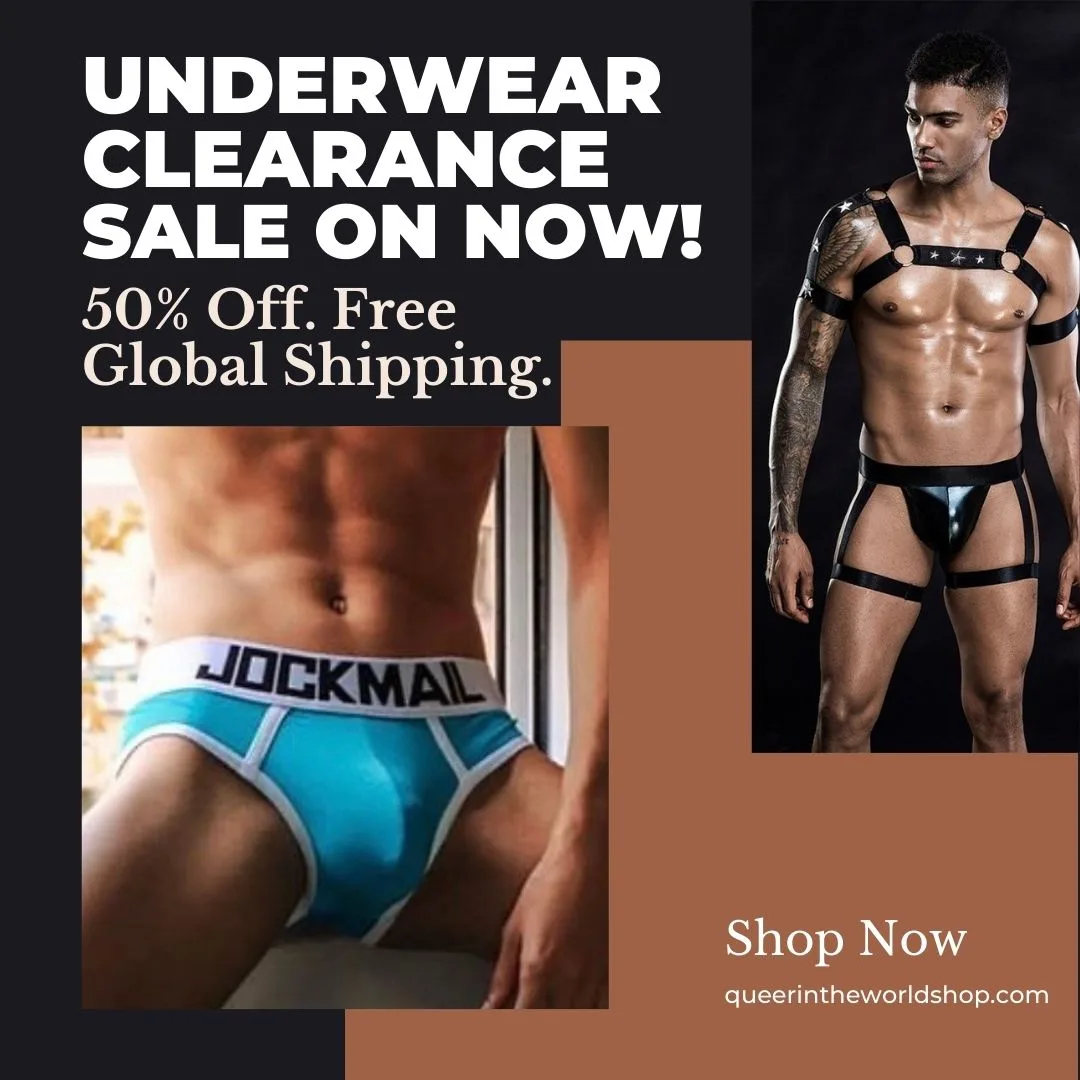 Eureka Live is an exhilarating nightclub that is known as the number one destination for entertainment, dancing and nightlife. The club is located in the historic downtown area of Eureka Springs. There are a variety of activities within the nightclub including karaoke, free billiards and one of the largest dance floors in downtown Eureka Springs.
If that doesn't excite you, the club holds drag shows every Friday and Saturday! For food, the club has an extensive menu with appetizers, entrees and many specials. A club wouldn't be a club without a bar and Eureka Live has just that and more! A full bar is within the club with various different types of beer and wine.
Live music keeps the club bumping and grooving which is sure to keep you entertained and immersed the whole night through!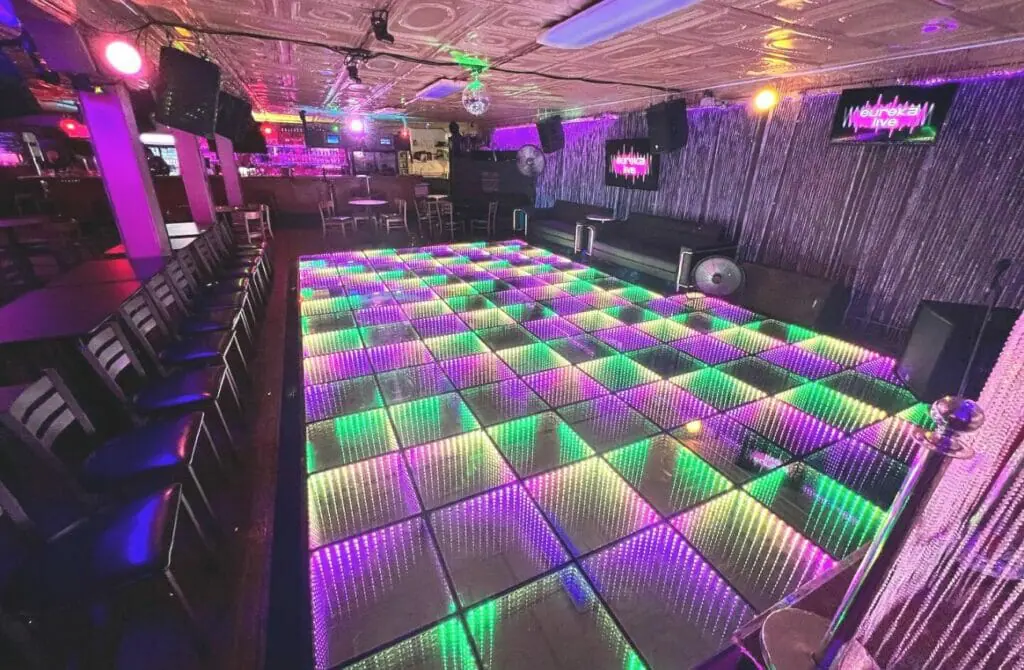 Missy's White Rabbit Lounge is located in the downtown region of Eureka Springs which is the heart of the party within the tiny town! This electric lounge has food, drinks and live entertainment for everyone to enjoy. The lounge has inexpensive prices along with chill, cool vibes that allow you to unwind and let your hair down.
Be sure to buy a drink to help you loosen up as well! The bar has an unlimited amount of beer, wine and sweet drinks. The club has karaoke Wednesdays for people who love to sing or just have fun with friends. The pleasant atmosphere makes the club quite welcoming along with the kind bartenders and the wonderful owner. Be sure to swing by to hear the live music and catch some sweet vibes!
The Stone House is an extravagant wine bar with a sizable menu that includes beer, wine and tasty trays of meats, cheese, fruit and veggies. This wine bar is located on Main Street which is near many other unique must-see shops and sites. There is an excellent selection of wines to choose from alongside a beautiful courtyard that offers live music.
An amazing patio is inside the wine house that oversees trees and many other elements of nature. Their knowledgeable staff is here to help if you don't know what to pick from the abundance of options on the menu. If you want a place to unwind and dine, The Stone House is an excellent spot for you!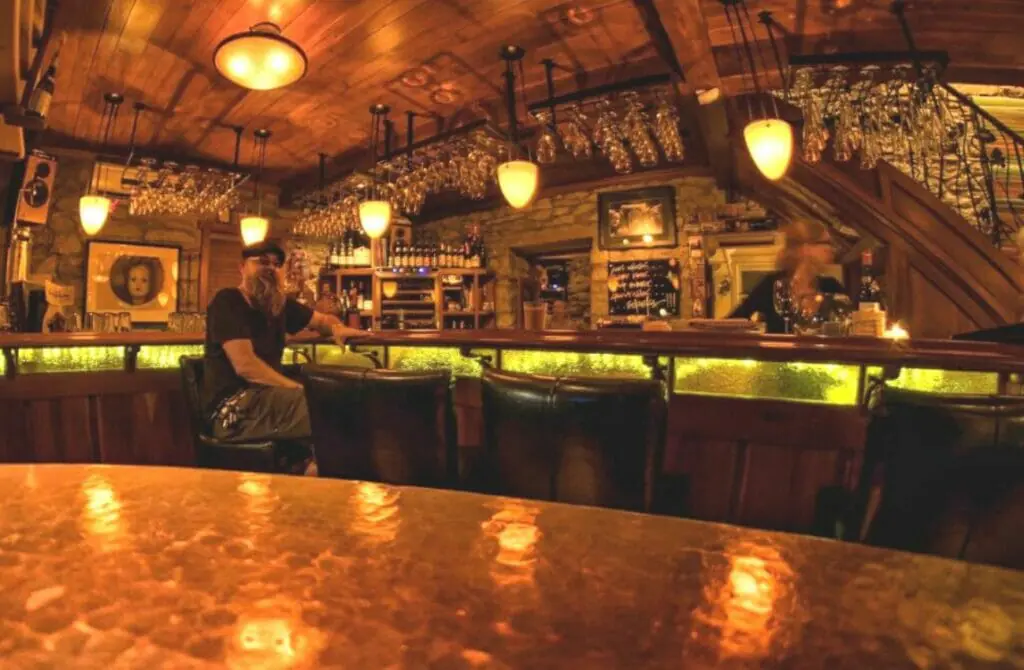 The Rowdy Beaver Den offers an overabundance of activities that makes it a must-be stop for nightlife entertainment. This bar and grill have enticing items on its food menu like its classic fried chicken covered in yummy country gravy served with mashed potatoes. Alongside those delectable options, sandwiches, appetizers and BBQ are also on the menu for you to choose from!
The price range is reasonable for all that they have to offer in this homey restaurant. There are two locations the other one being a restaurant and tavern, but both are located in Eureka Springs. Both locations have an infinite list of entertainment that is offered each day that includes open mic, karaoke, free pool and other live entertainment.
If you decide to come to visit, make sure you stop by on their Bloody Mary Sundays to treat yourself!
If you are an avid biker or just want a place to kick your feet up, make sure you swing by The Cathouse Lounge. An amazing menu is provided with meals as low as $5. There are many hearty meals on the menu that will keep you full for an entire night of partying. Classic foods like wings, onion rings, and traditional cheeseburgers are all for eating, but this isn't the highlight of the menu.
Entrees like ribeye steak, grilled chicken breast and prime rib are sure to hit your tastebuds with a flavor overload. This pub has outdoor seating, television and a full bar with diverse drinking options. Pied Piper Pub and Inn is also attached to The Cathouse Lounge, so you have many options for amusement to fill your night.
On top of all of these amazing features, The Cathouse Lounge has lodging services for your convenience. So, if you want to visit Eureka Springs and have access to limitless entertainment, The Cathouse Lounge is waiting just for you!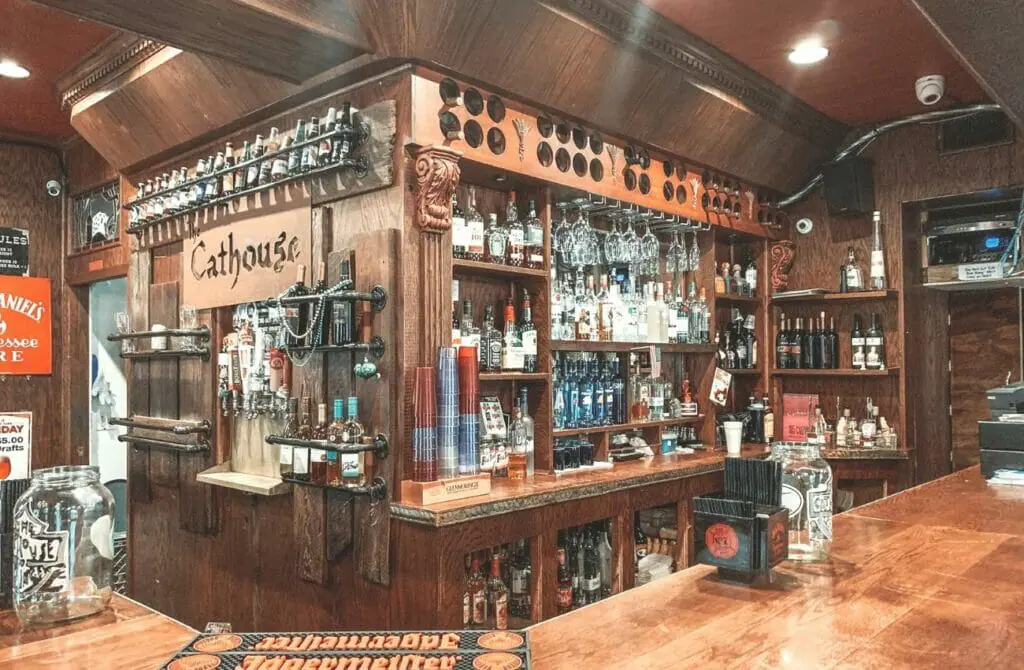 Rogue's Manor Restaurant is a restaurant combined with a lodging area for the practicality of tourists and curious visitors. This restaurant has a large menu of wine, cocktails, beers and to-die-for food items. The manor carries an enriching backstory that appeals to folks who are interested in the dark and gloomy atmosphere of the Renaissance Era.
The aesthetic of the restaurant creates an evening of fine dining for those that want to treat themselves. The menu includes appetizers, seafood dinners, steak dinners, pasta and vegetarian dinners, chicken dinners and many other scrumptious meals for your pleasure. The restaurant holds over 100 different bottles of wine, Portes and champagne all for the drinking pleasure of its visitors.
The restaurant has features that include a waterfall, and a hand-painted mural with the added design of redwood tables. The atmosphere and aesthetic are perfect for Instagram posts and make it a compelling spot to dine in.
Inside the Eureka Springs balcony restaurant, there is an antique bar with everything you need for a perfect night out. Balcony Bar is a worthwhile bar filled with memorabilia from the early music scene. The Balcony Bar shows clips of performances from Ray Charles, Allison Krause, BB King and many other Eureka Springs Blue Festival Legends.
The Balcony Restaurant Bar is on the balcony of the Basin Park Hotel which makes it very convenient for tourists that want a bite to eat and a place to stay for the night. The Balcony Restaurant has an assortment of appetizing items on the menu that are to die for. The menu contains appetizers, salads, burgers, lunch entrees and full evening entrees with flavorful entrees.
For burger lovers, this place is known for the "best burgers in town", so be sure to grab a bite! Back to the Balcony Bar, there is live music and plenty of alcoholic frozen drinks and craft beers straight from the tap. This is the perfect spot for late-night hangouts with finger-licking options as a bite to eat.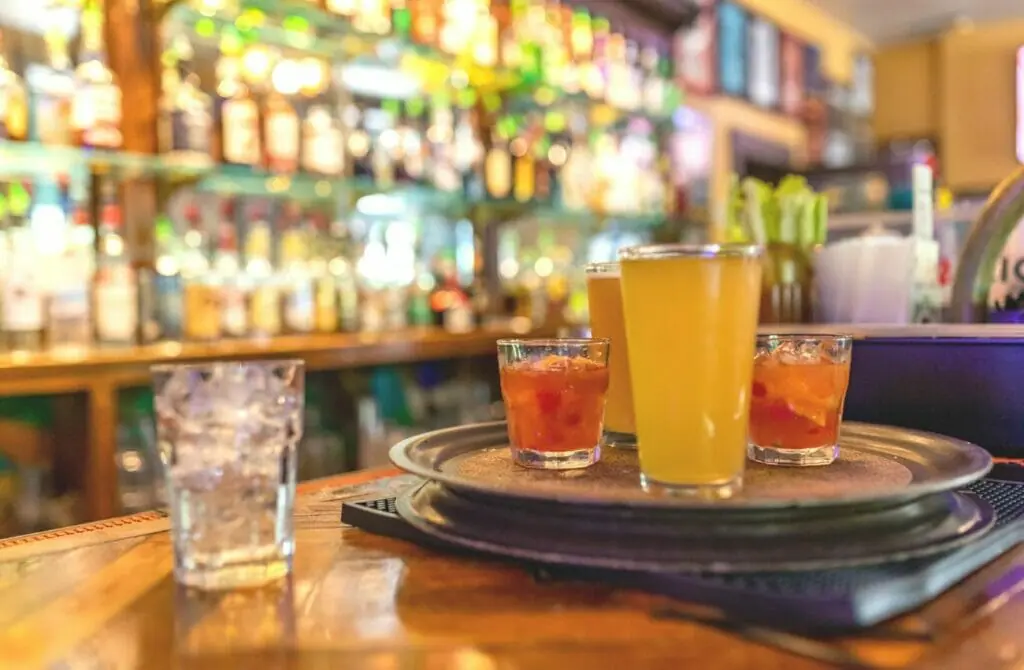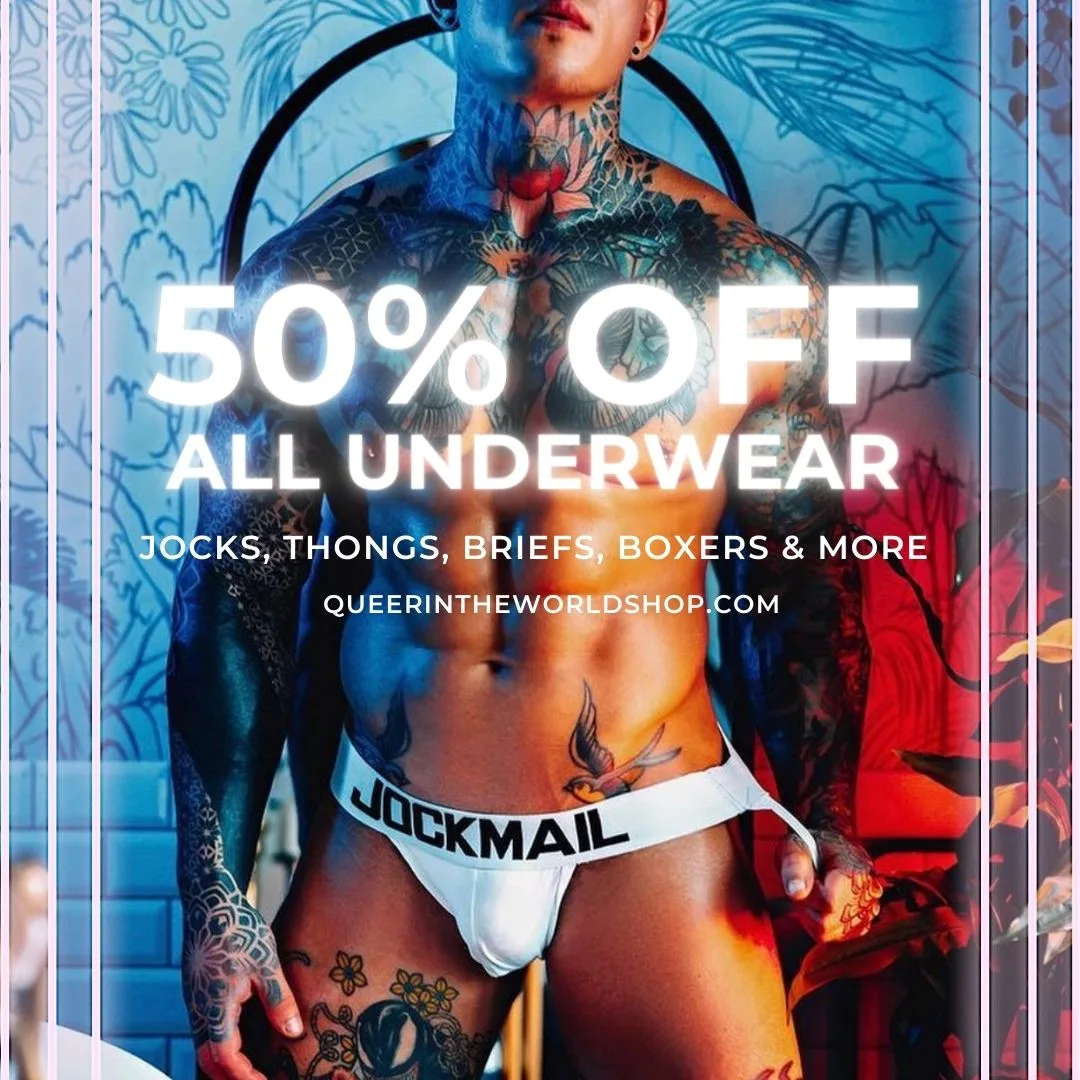 Gay Map Of Eureka Springs
Finding it hard to envisage where everything is in Gay Eureka Springs? Hopefully, this queer-centric map helps where we have marked all the bars, clubs, parties, hotels, saunas, massages and more will help you stay in the spot best suited to you!