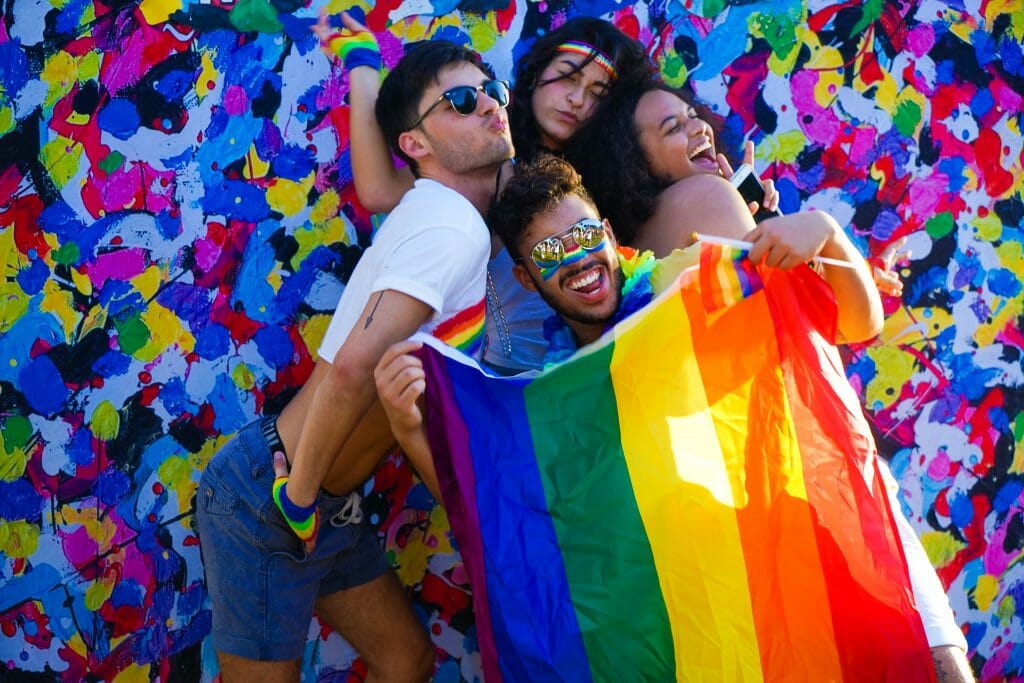 You'll have heard people say recently that gay cinema is having 'a moment', and there are certainly some excellent gay movies out there at the moment, particularly ones about the glorious confusion of coming of age and discovering your sexuality.
From the hazy summer romance of Call Me By Your Name to the rom-com vibe of Love, Simon, this is definitely something to be celebrated – and do you know what's even better? That it's not only now; there are brilliant gay coming of age films from the last few decades for you to discover.
Depicting the passion, insecurity and desire of youthful discover, they'll make you smile in recognition, they'll make you cry, they'll make you feel all the feelings – here are some of the best gay coming of age movies throughout the years.
As you will see, there are tons of gay coming of age movies out there for you to discover. So grab the remote and get watching!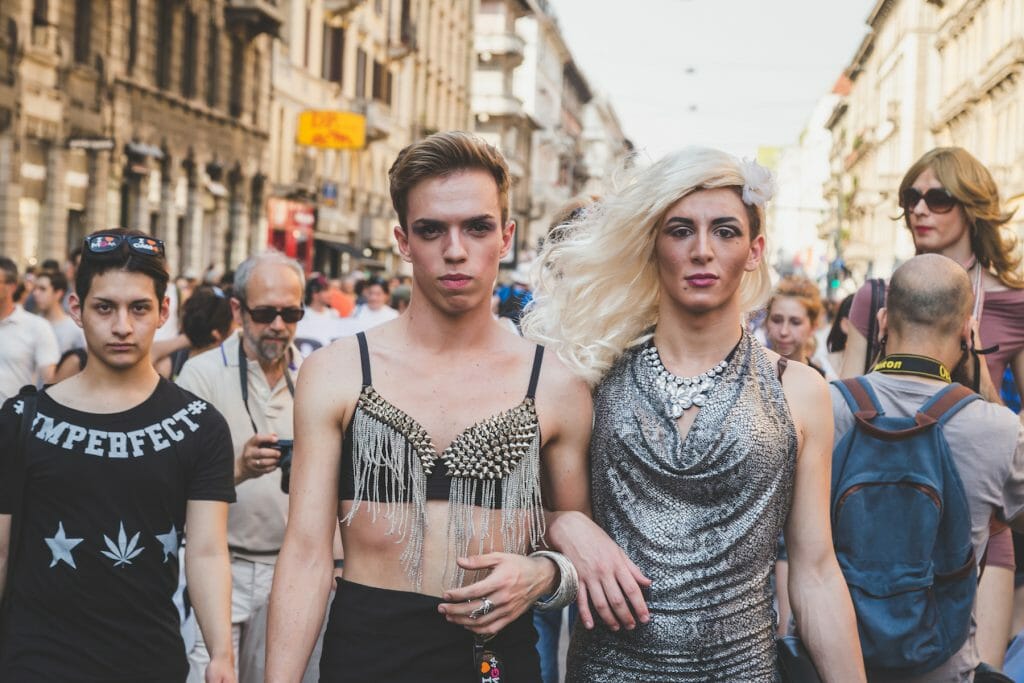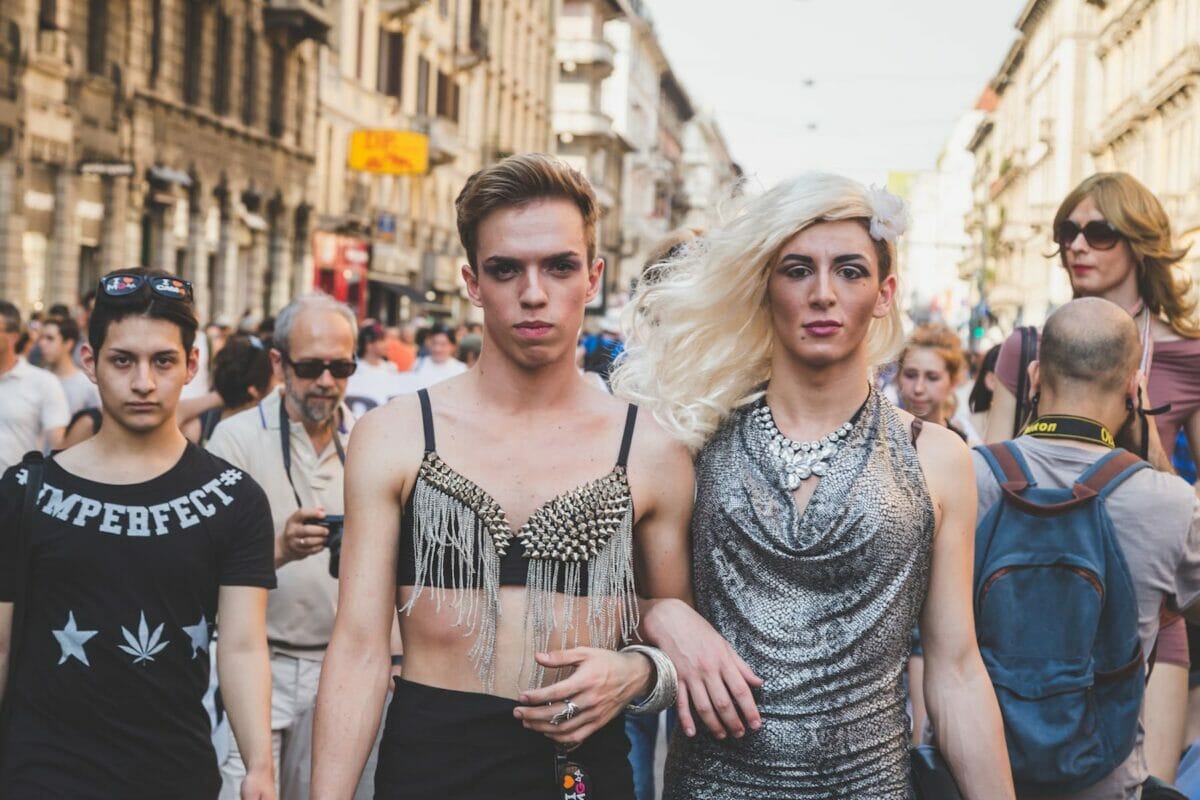 The Best Gay Coming Of Age Films You Should Have Already Seen! 🏳️‍🌈
No list of gay coming of age movies would be complete without this gorgeous 2017 film set in the sun-soaked landscape of northern Italy. It touches your heart in ways you couldn't imagine; the stunning scenery and evocative mood will also have you reaching for your phone to book a summer holiday in an Italian villa!
It's an intense study of burgeoning desire between 17-year-old Elio and his father's 24-year-old graduate student Oliver. As the two spend long, luscious summer days together exploring the area their bond deepens, leading to an affair that is never destined to last but that neither will ever forget. It's an incredibly honest depiction of a young man's growing awareness of himself and his sexuality.
Timothy Chalamet captures the tightrope combination of vulnerability and certainty so common in youthful desire and has been rightfully praised for his role. The direction is tender and intimate – anyone who remembers their first love will feel the impact of this film, no matter their sexuality. Watch it now…
A reviewer called this a "symphony of love" and truthfully, we can't find a better way to describe this powerful, heartbreaking film about a young black man in Florida grappling with issues of sexuality and identity. Played by three different actors at three stages of his life, these three separate chapters combine to make a cohesive story.
Chiron is introduced aged 9 as 'Little', running to escape bullies taunting him for his perceived homosexuality – he is discovered by drug dealer Juan, who takes Little under his wing. The second two acts focus on him as a teenager and then as an adult, his relationships with his mother and school friend Kevin. A romantic encounter with Kevin on the beach as a teenage and its aftermath has a huge impact on how he sees himself and on his future trajectory; when the two men meet again as adults, the unvoiced emotion shimmers in the air between them.
It's a raw and honest film that creates space for this exploration. There are so many layers to it, it's almost impossible to take it all in with only one viewing – definitely one for a re-watch. Watch it now…
From the housing projects of Florida to the wild and often desolate Yorkshire Dales. This is another of the recent wave of gay coming of age movies that explore the topic with greater depth and sensitivity than ever before.
God's Own Country is the story of growing intimacy between a lonely farmer working on the family farm with his ill father and the Romanian migrant worker who comes to help him. Johnny might have had sexual encounters with other men before, but what he discovers with Gheorghe is a closeness and tenderness that he hadn't experienced previously.
It's a coming of age film in the sense that it explores emotions, not just acts, and shows what happens when loneliness is combated by connection. The cinematography and acting are breathtaking, too, as the vastness of the rolling Yorkshire hills adds perspective to the personal story. Watch it now…
Part of an earlier generation of gay coming of age movies, Get Real is an unfiltered and valuable film that tells the story of two high-school boys in the conservative town of Basingstoke in the UK.
Shy and sensitive Stephen finds himself in an unexpected romance with popular boy John, a relationship that is important to both even as they try to hide it from classmates. Although eventually John chooses his popularity over honesty about who he is, the film still sends an important message about accepting who you are.
It perfectly captures the nervousness and excitement of discovering your sexuality as a young person still at school. Amongst the serious stuff, there's also some great one liners and solid acting. It's a breath of fresh air and well worth viewing. Watch it now…
Although it was made the same year as Get Real, this touching yet fun film takes us back to 1984 – which means there's an excellent soundtrack of 80s music that we definitely appreciate!
Set in Ohio, high school student Eric is obsessed with music and still learning about his sexuality. The film follows his experiences falling for a co-worker at a summer job, exploring the gay bar scene, experimenting with his look and coming out to friends and his mother. It perfectly captures the confusion of initially discovering your sexuality and the mistakes we can all make along the way.
The young actors are perfectly cast and the film evokes the mood of the 80s very well. We love the scenes at the gay bar and the standout moment of Eric coming out to his mother – you can practically see the weight being lifted from his shoulders. Watch it now…
OK, we agree that this isn't really a gay coming of age movie per se, being more of a general coming of age film, but we think that there are fascinating nuances to the gay (or experimenting!) characters and it's another film that effectively conveys the poignancy of youthful desire.
Originally a play, this 2006 film follows a group of grammar school boys in early 80s Sheffield preparing for Oxbridge applications under the tutelage of three very different teachers. One, Irwin, a temporary contract teacher, is only a few years older than the boys and impresses them with his alternative style. The shiest boy is in love with one of his rakish classmates, who is in turn increasingly flirtatious with Irwin.
The actors in the film are the same as those who first performed the play, so they inhabit their characters with intimacy. The conflicting emotions, unrequited love and fully-felt feelings of teenage hood are all here, making it a great coming of age film. Watch it now…
This is another enormously entertaining British film based on a play and a bittersweet story of two boys on a south-east London council estate in the 90s. What sets this apart is its honest depiction of working class life and perceptions of homosexuality.
Easy subject matter, it isn't, but this film still manages to maintain a gentle and sensitive touch, with the characters emerging as complex and nuanced. As Jamie and Ste discover their feelings for each other, they also have to navigate societal expectations and prejudices. There's an interesting scene where they go to a gay bar so they can be public about their relationship, which touches on the importance of gay bars as safe spaces.
The most vital message of this film? That gay people are people and deserve to live fully and openly. The touching last scene depicts this beautifully. Years later, this film remains relevant – if you haven't seen it yet, add it to your next gay coming of age movie night! Watch it now…
Sexuality is just one part of this comedy-drama set in Thatcher-era London, but it's an important part nonetheless. It's unusual for being one of the gay coming of age movies that doesn't feature teenagers; instead, the two protagonists are young men who were in a secret relationship at school.
When the two men meet again they resume this relationship, keeping it secret from the judgemental eyes of society and the conservative Pakistani family of Omar, one of the men. The other is an ex-fascist gang member, played by the delicious Daniel Day-Lewis; his past causes further complications in their romance.
It evokes the grittiness of those years perfectly and mixes dark comedy, romance and honest commentary on immigration, homophobia and racism. Throughout this confusion, the two men realise more about who they are and what they really want from life. Watch it now…