A sophisticated and luxurious hotel chain aimed at the LGBTQ community? It sounds too good to be true. But with branches in Berlin, Ibiza, Barcelona and more, Axel hotel isn't too good to be true. It is fabulously chic and wonderfully executed luxury…
Hold us back, please – or actually, maybe just come join us!?
The founder of the Axel Hotel chain had a vision: an upmarket place to stay designed for the gay community and valuing diversity and respect. But while Axel Hotels are designed for the gay audience, it is not only for us – whatever your sexuality, you're welcome to stay at one of these hip and comfortable hotels.
In fact, the Axel philosophy has a term for it: heterofriendly. What's not to like about this twist on the usual terminology?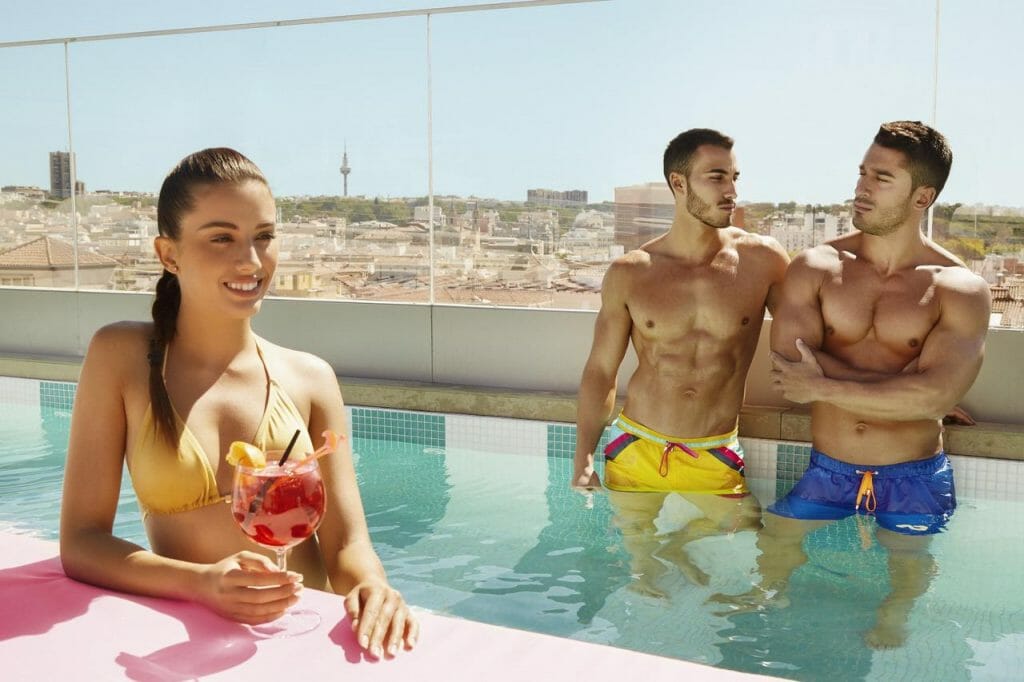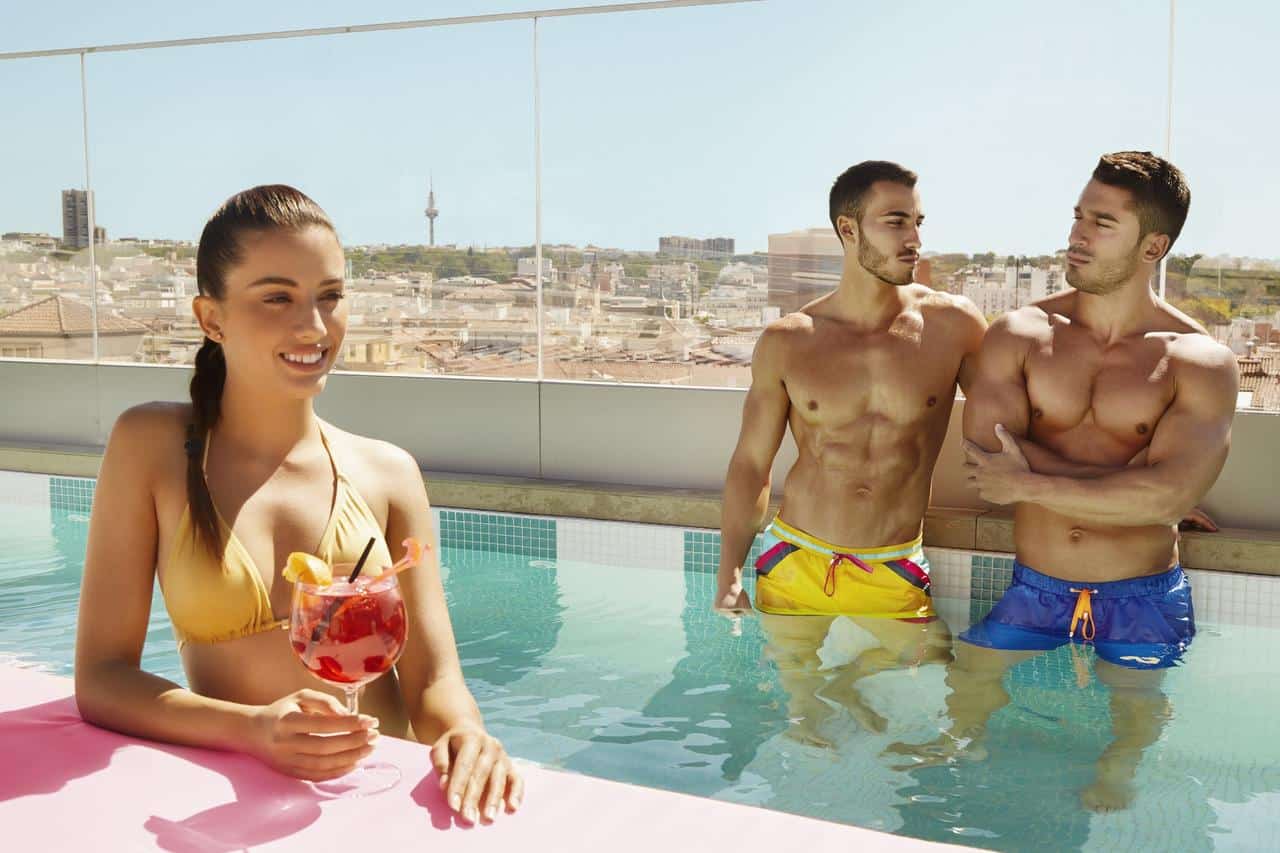 If you need any more reasons to join us in our obsession, you should know that the Axel Hotels have a commitment to style and design, offering comfortable and elegant rooms. All of their hotels have a cosmopolitan atmosphere and offer you a stay you'll want to write home about, with many of them offering rooftop bars and pools, delicious cocktails and on-site restaurants.
So which Axel Hotel will you explore first?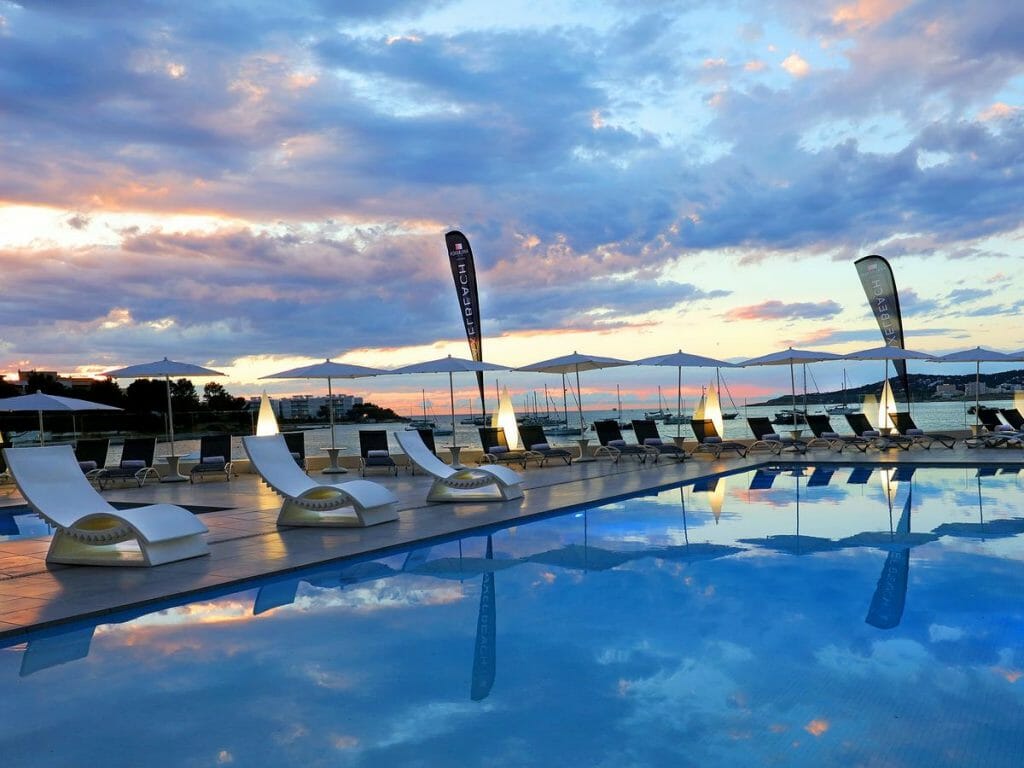 Why We Are Obsessed With Europe's Gay 'Axel Hotel' Chain! 🏳️‍🌈
In this article we will cover...
Come and be enchanted in Spain's cultural capital, a seaside town with a magical feel, beautiful artwork and top-range food and drink scene. Opened in 2003, this is the flagship of the Axel chain and offers the perfect spot to explore Barcelona from.
There are 105 modernist and luxurious rooms, with beds so comfortable you'll barely be able to drag yourself out of them. They are light, well-designed and well-equipped, decorated with erotic artwork (naked man lightbox, anyone?). During the day you can chill by the rooftop pool or discover the surrounding Gayxample area.
If you're exhausted after a long day's sightseeing, there's no need to head out again. Have a cocktail at the Sky Bar (warning: they're strong!) or eat Peruvian-Japanese fusion food at the Nikkei 103 restaurant. There's even a spa to complete your relaxation. Not the only gay-popular hotel in Barcelona..but one of our personal favorites!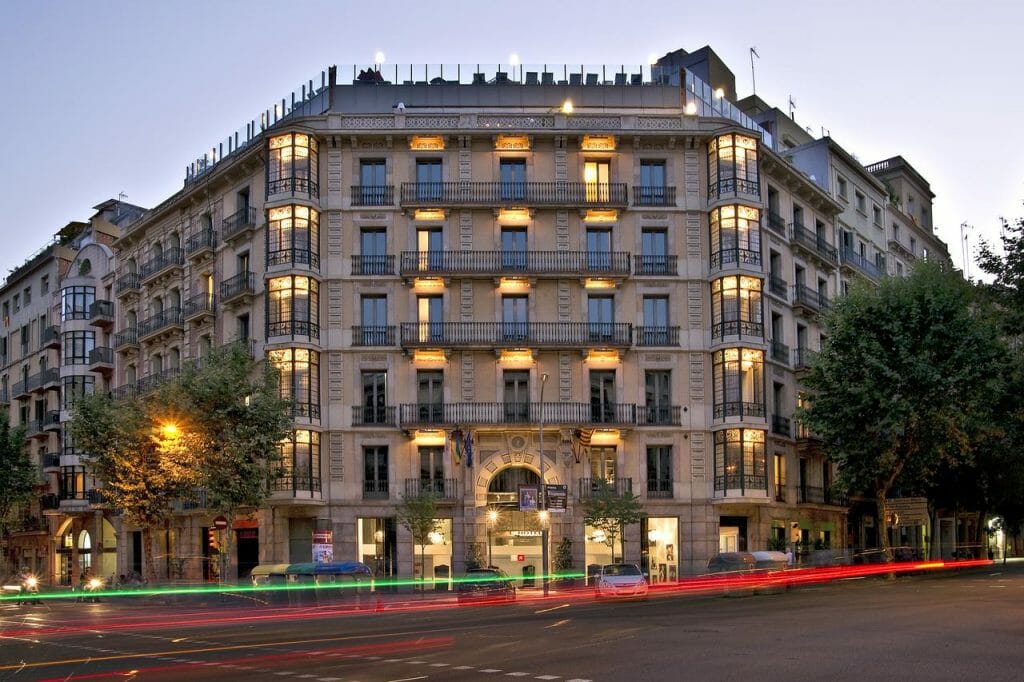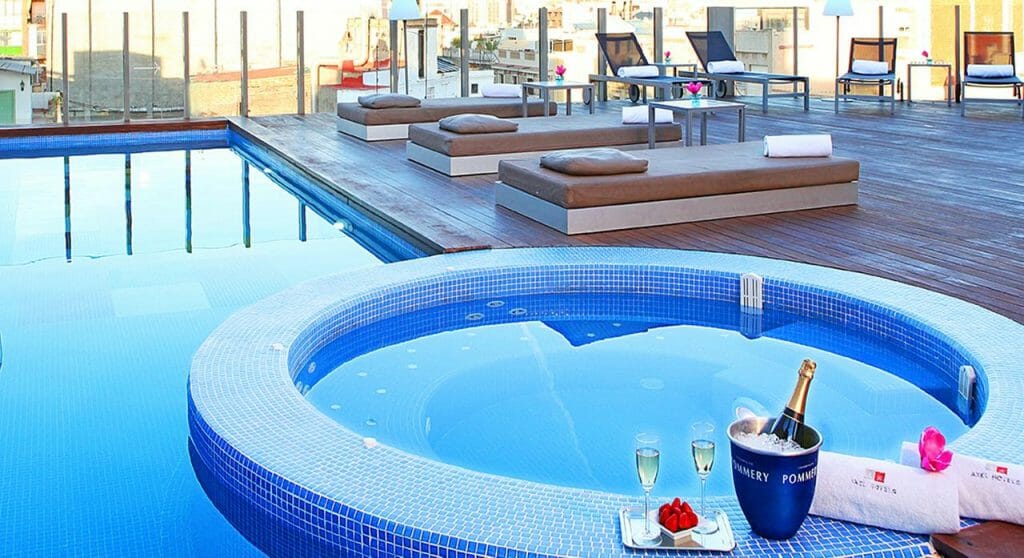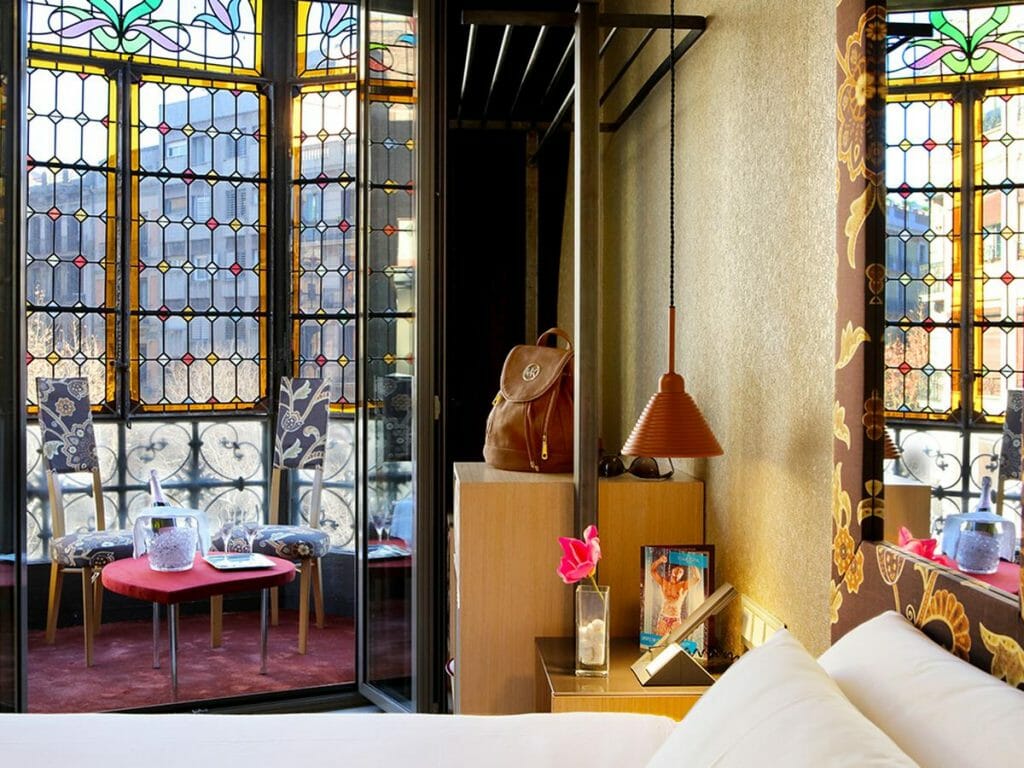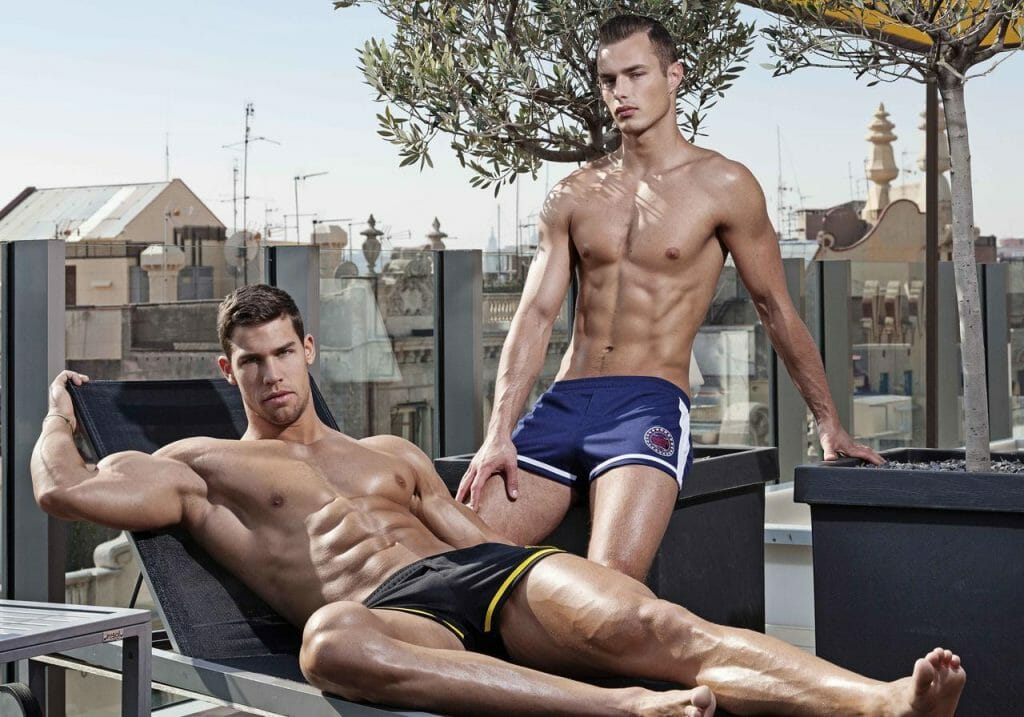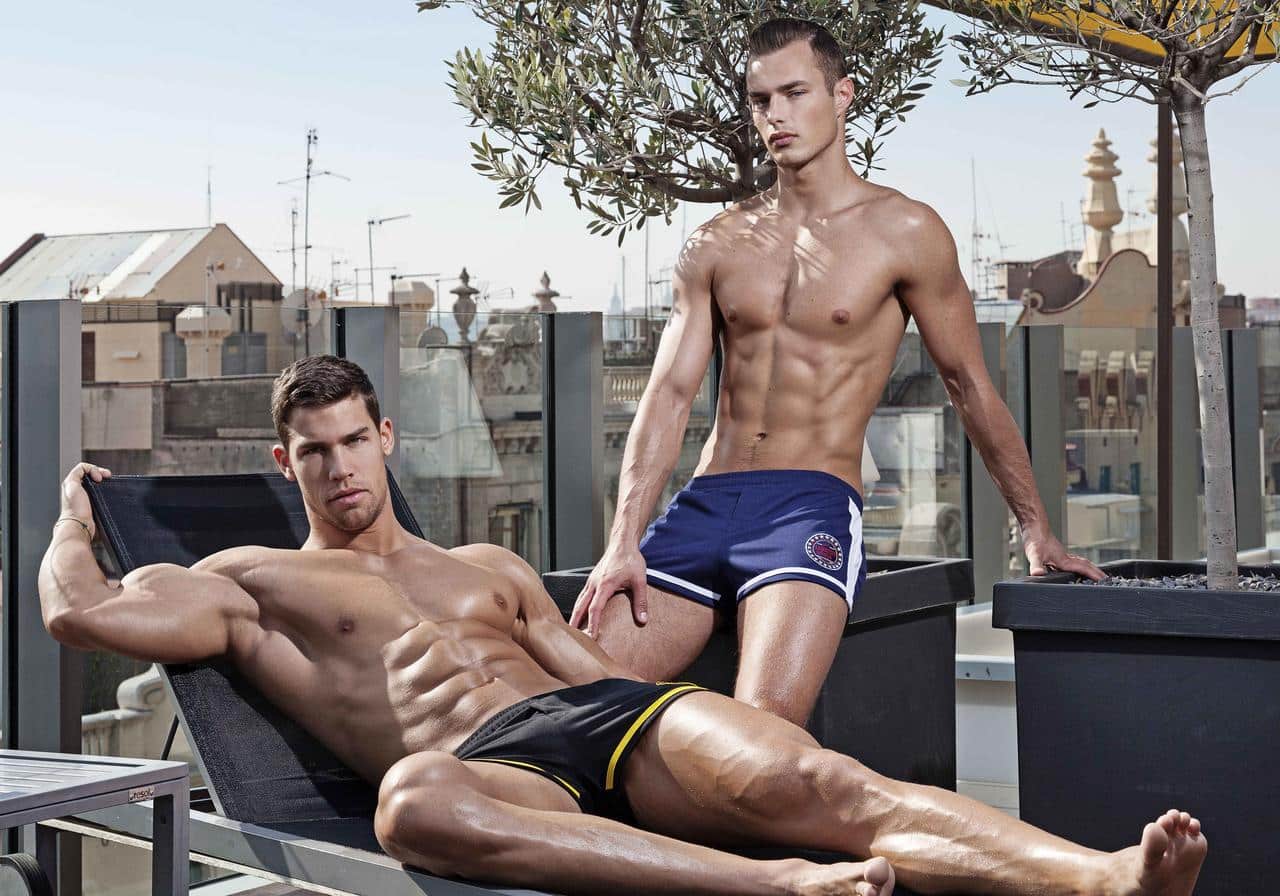 The slightly more laid-back relative of Axel's original Barcelona hotel, Two Hotel is also located in Gayxample, so you're spoilt for choice in that area! It's another beautifully designed space although slightly smaller with 87 rooms. The rooms are fully soundproofed, pristine and edgy – the perfect place to retreat to after doing the whole 'Barcelona tourist trail' thing.
There's an incredible terrace, more spacious than the other hotel, with a heated swimming pool and plenty of hammocks to bask in. Downstairs you'll find the sleek and futuristic lobby bar, which has huge picture windows to the street, so you can see and be seen. A Wellness spa completes the package.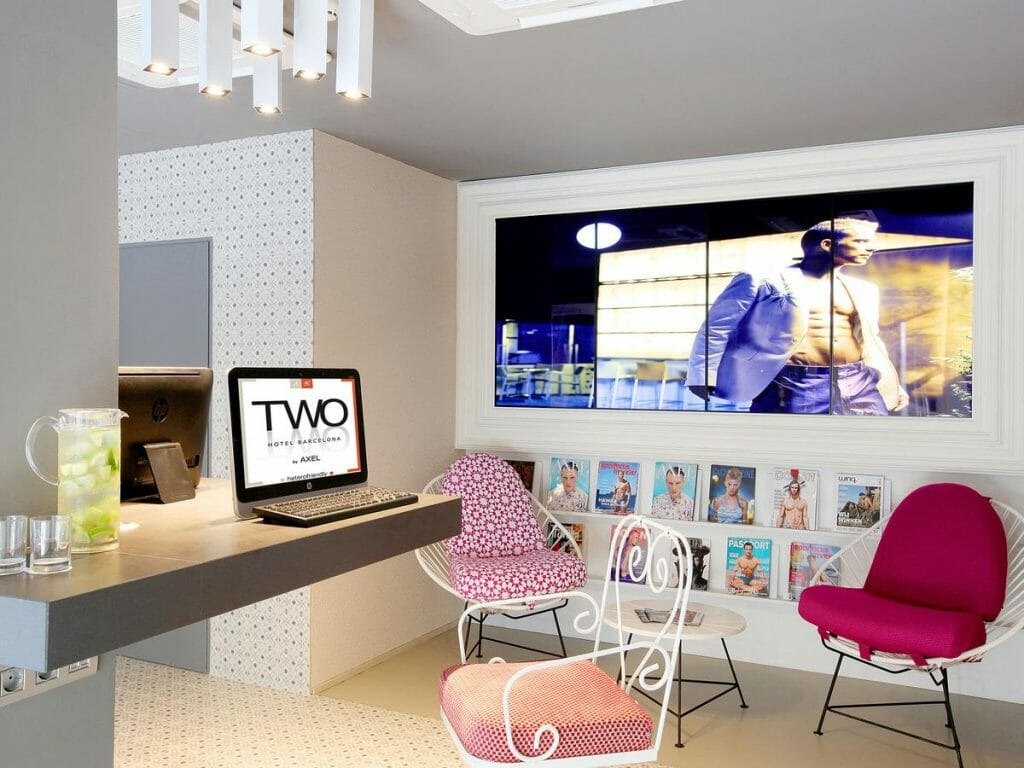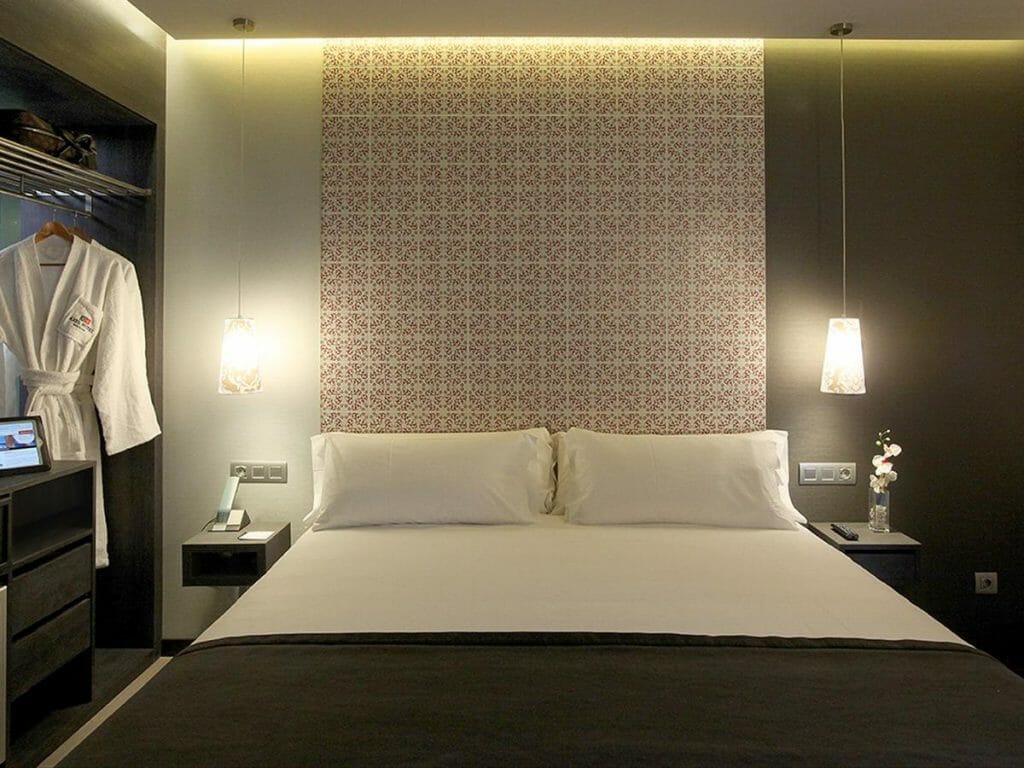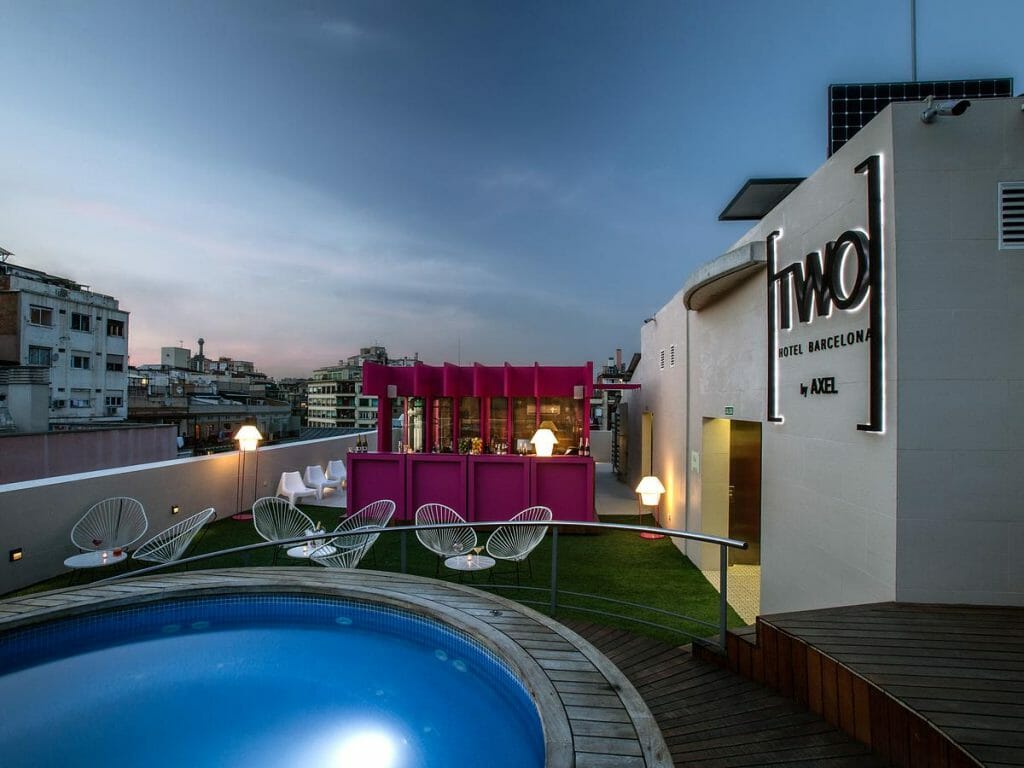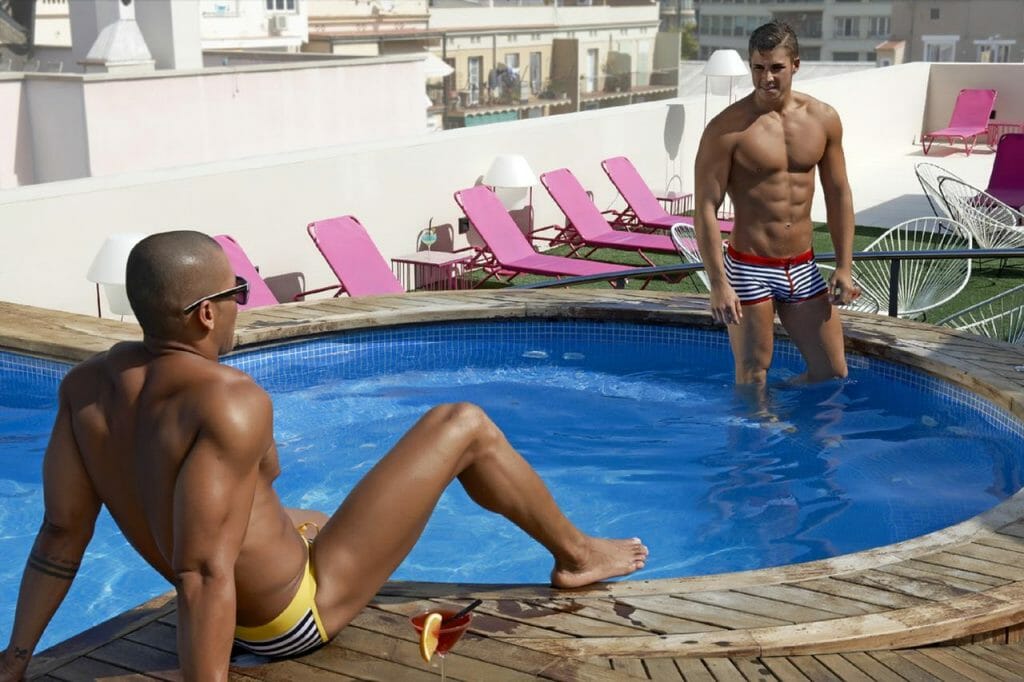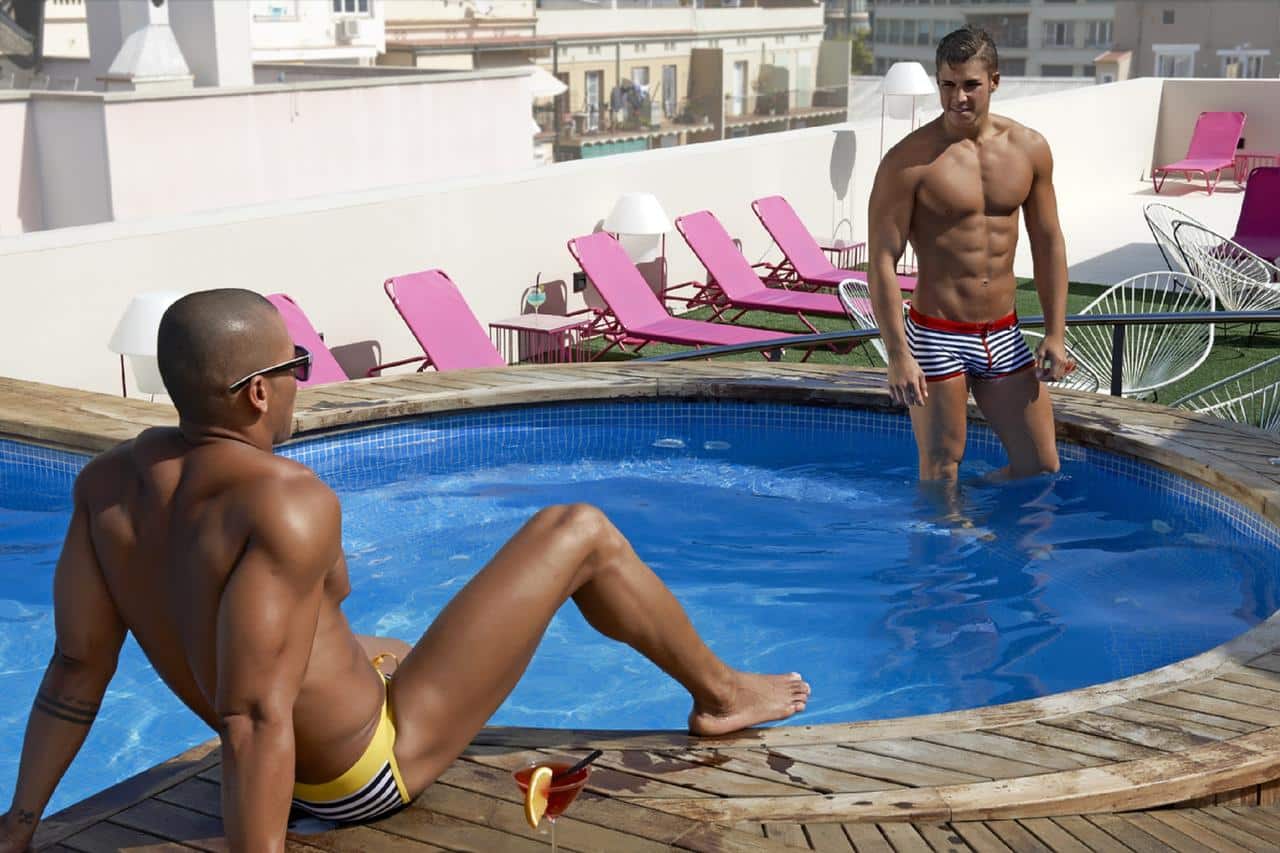 Maybe you've already experienced the glamour of Barcelona, in which case it's time to enjoy the sheer energy and joy of Madrid's capital. There's no better base than this Axel Hotel, four-star accommodation in a converted 19th-century palace. The design and concept is imaginatively worked to recreate the spirit of the Movida Madrileña – the boom of creativity and debauchery that burst out with the death of Franco at the end of the 1970s. There are bright colors, neon slogans, and gold tiled showers; it's gloriously decadent.
As always with the Axel chain, they want their guests – gay or straight – to have a good time and are fully equipped for that. Another rooftop pool with a bar is a summertime hangout, and there is a funky bar and restaurant space on the ground floor with more Movida references. In a brick-vaulted basement, the Bala Perdida Club offers all the indulgent partying you could wish for. Again, not the only gay-popular hotel in Madrid..but one of our personal favorites!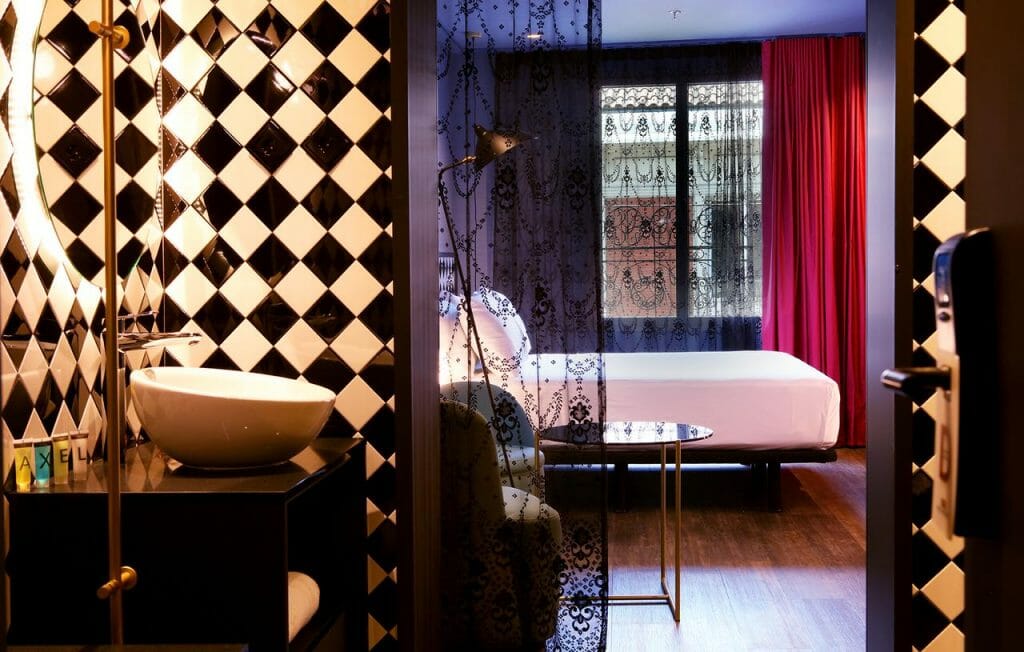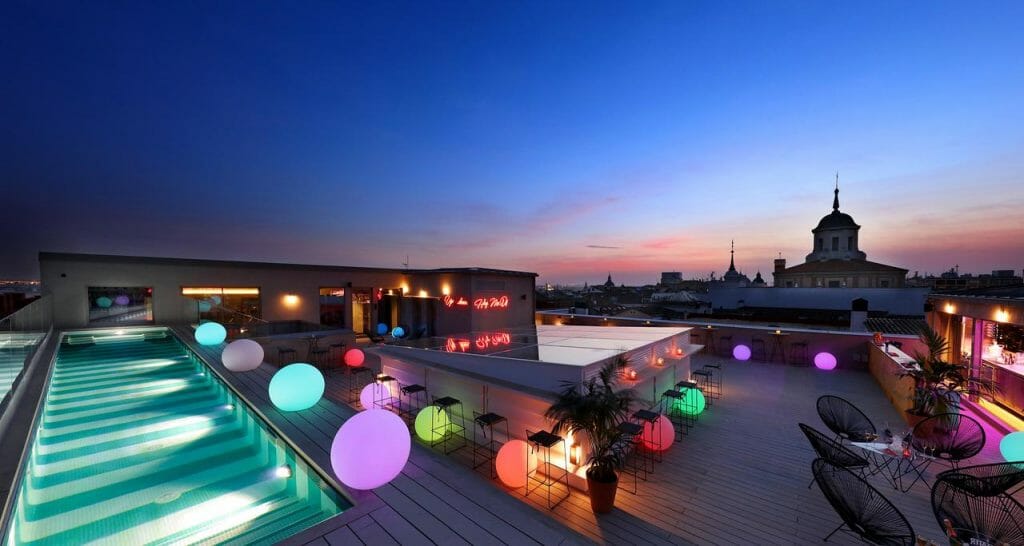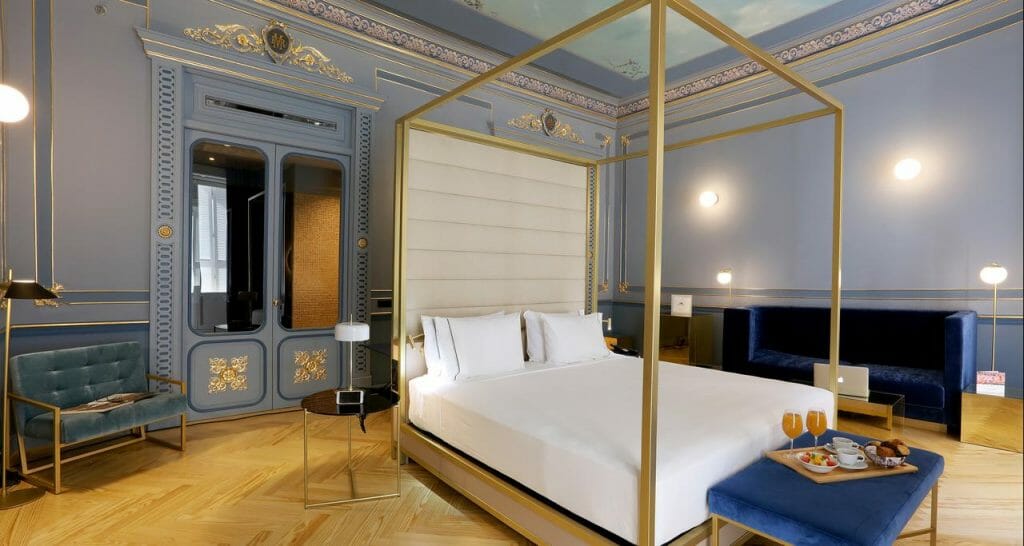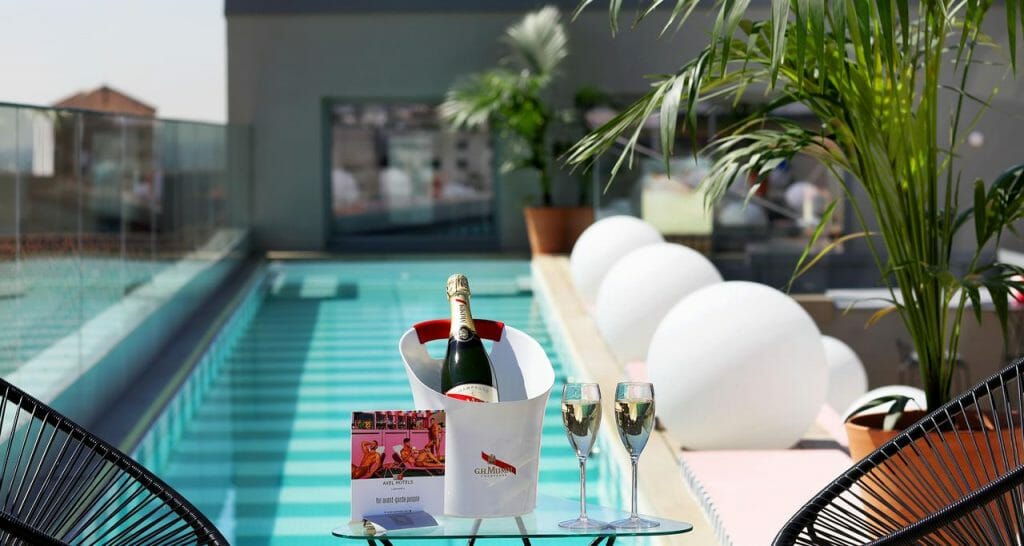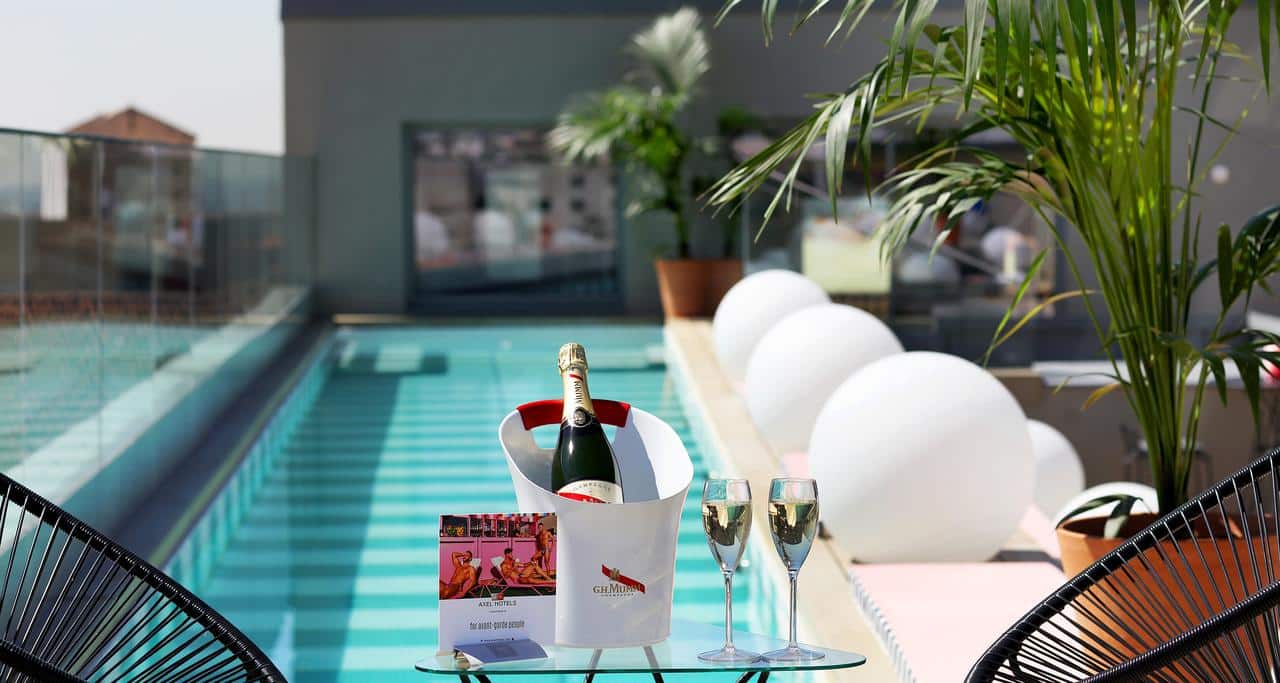 Berlin is a hedonistic, glorious, diverse and open-minded city and is called the gay capital of Europe for good reason. Schöneberg is at the heart of the gay scene, and this is where Berlin's first Axel hotel is located. The 87 rooms are sexy and elegant; the gold and black designs and mixture of textures in the design make it completely luxurious. They might not be spacious, but there's enough space in there for the post-party rest.
Have cocktails on the roof before heading out to one of Berlin's legendary techno clubs or stay in and eat at the Georgian restaurant. If you really need to unwind, hop into the Jacuzzi on the roof; maybe you'll make some new friends to experience the city with!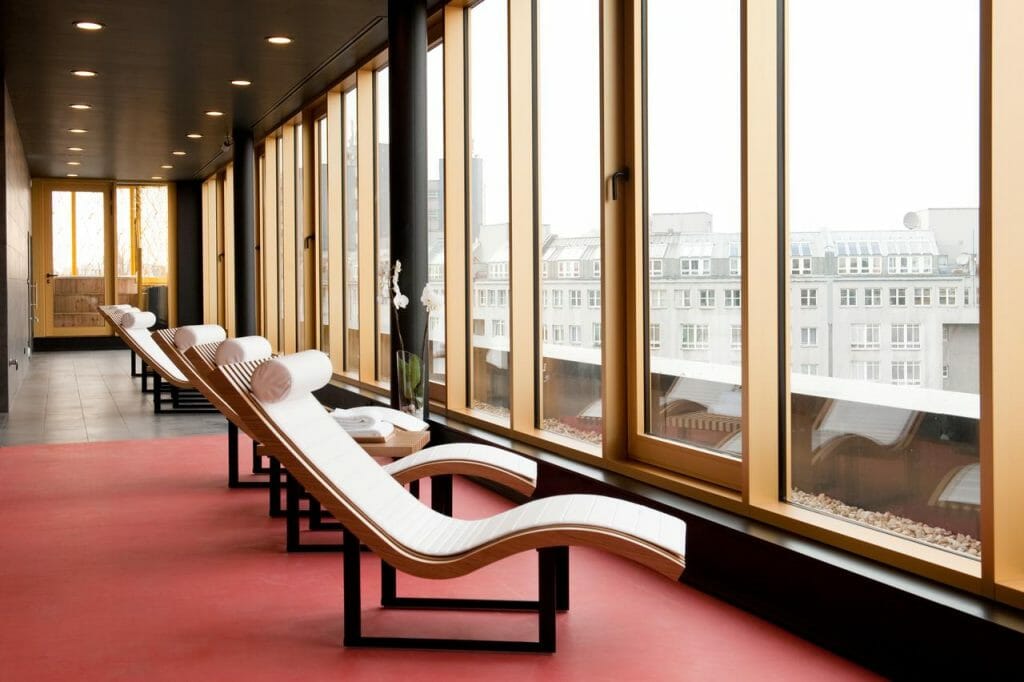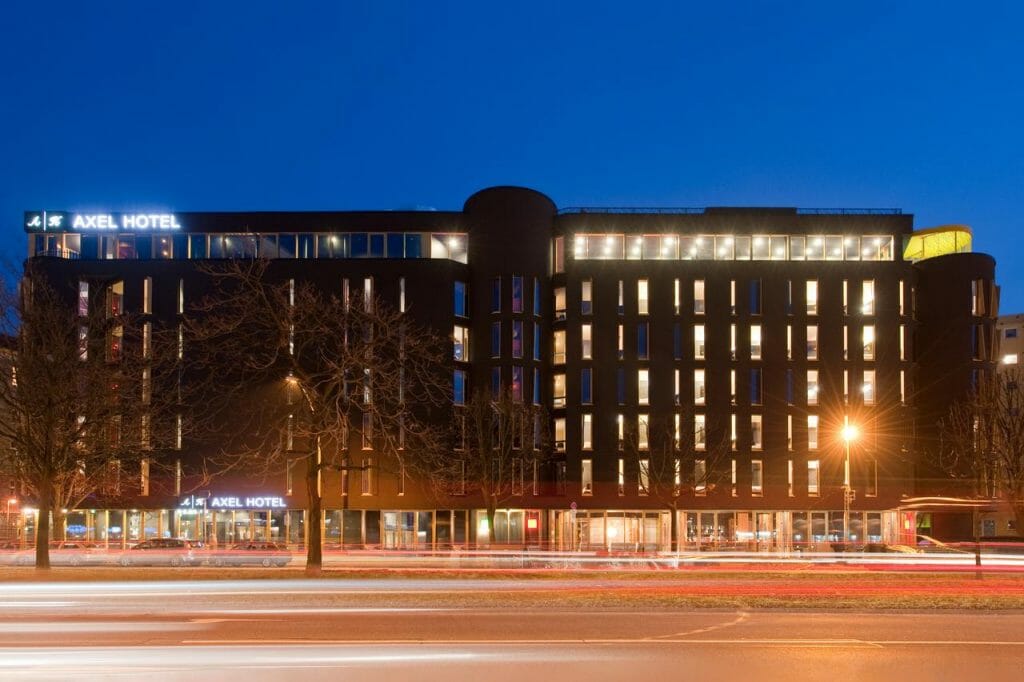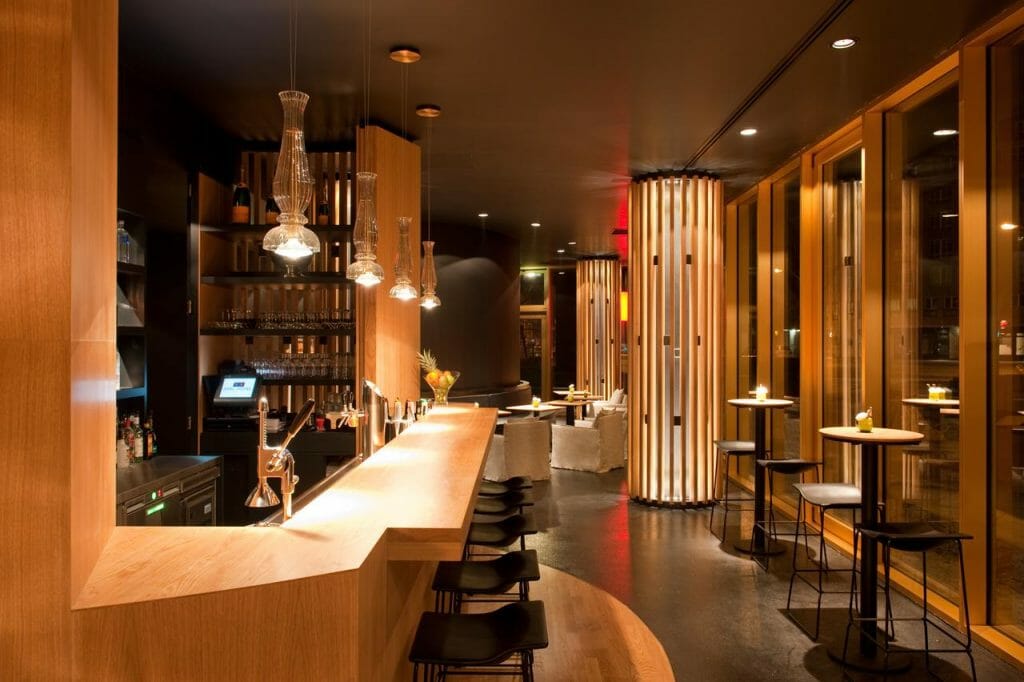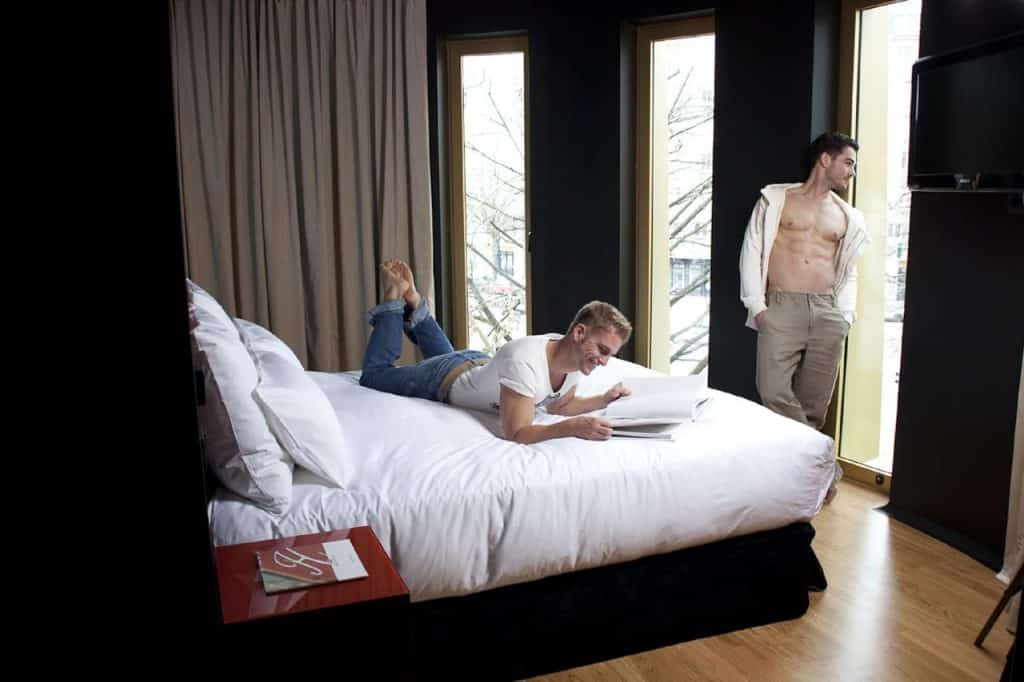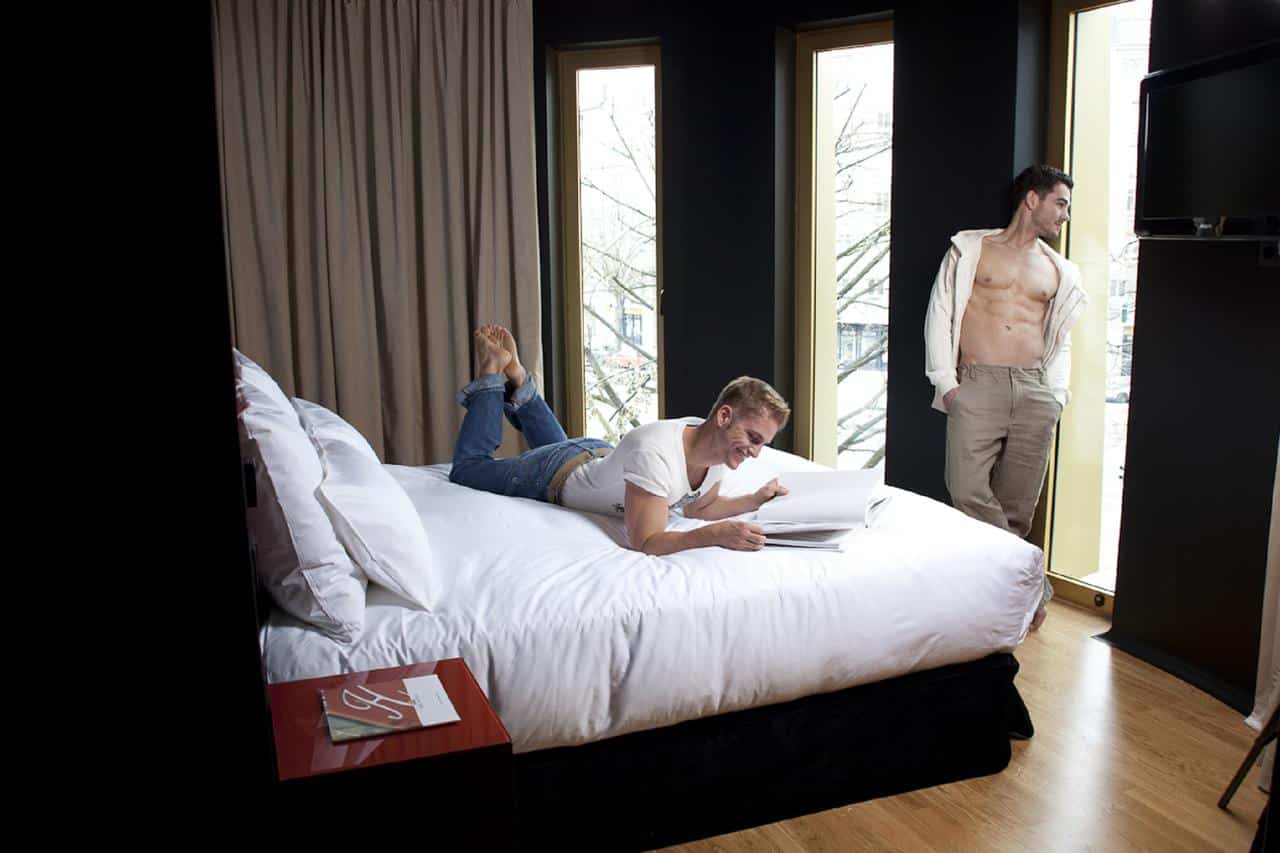 You can tell a city's popular with the LGBT community when Axel needs two hotels there. This second Berlin location is slightly more indulgent than the original: 42 of the 85 rooms are Junior Suites with king-sized beds and city views. It might be the better choice if you're coming to Berlin with a special someone and want to spend some 'alone time' in the hotel.
After all the Berlin partying you'll want to detox, and the Wellness Spa is the perfect place to do that – enjoy a massage or a beauty treatment, and you'll be ready for the next round!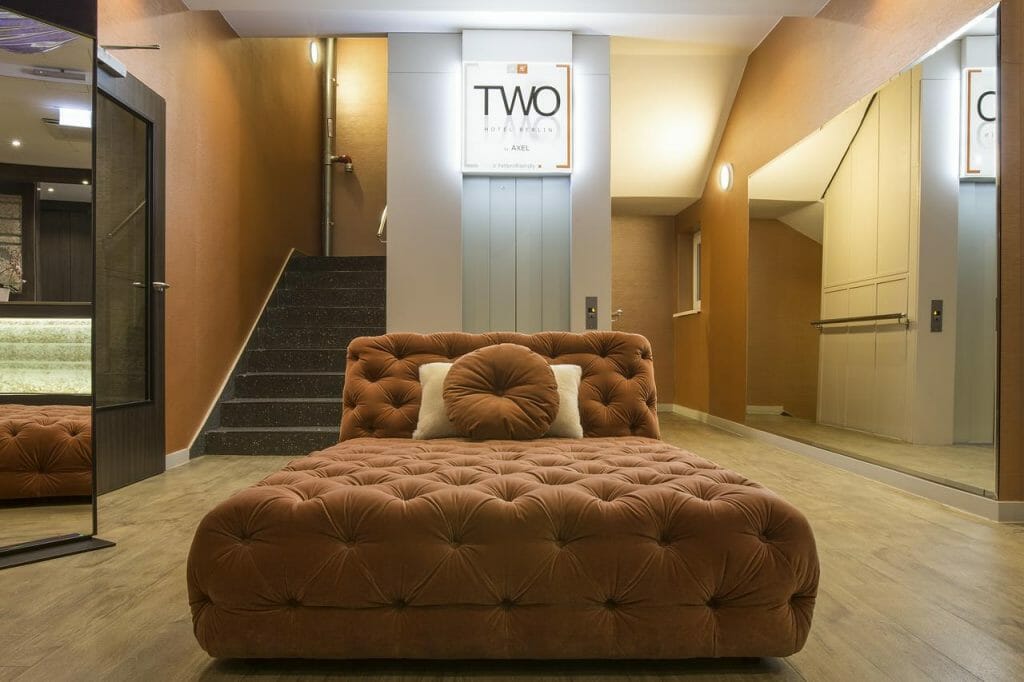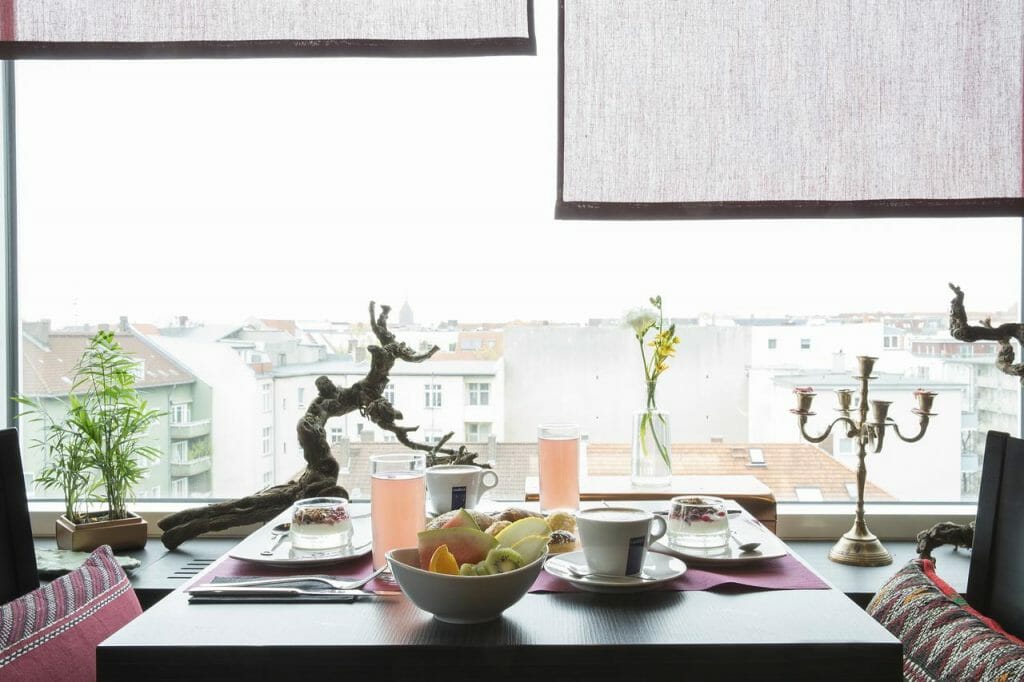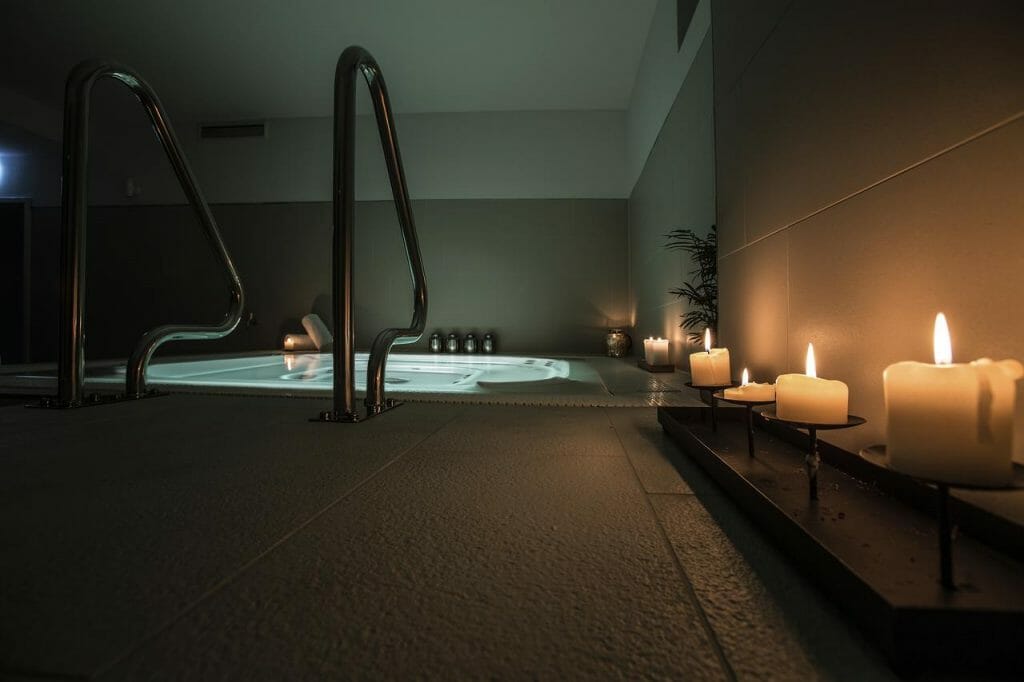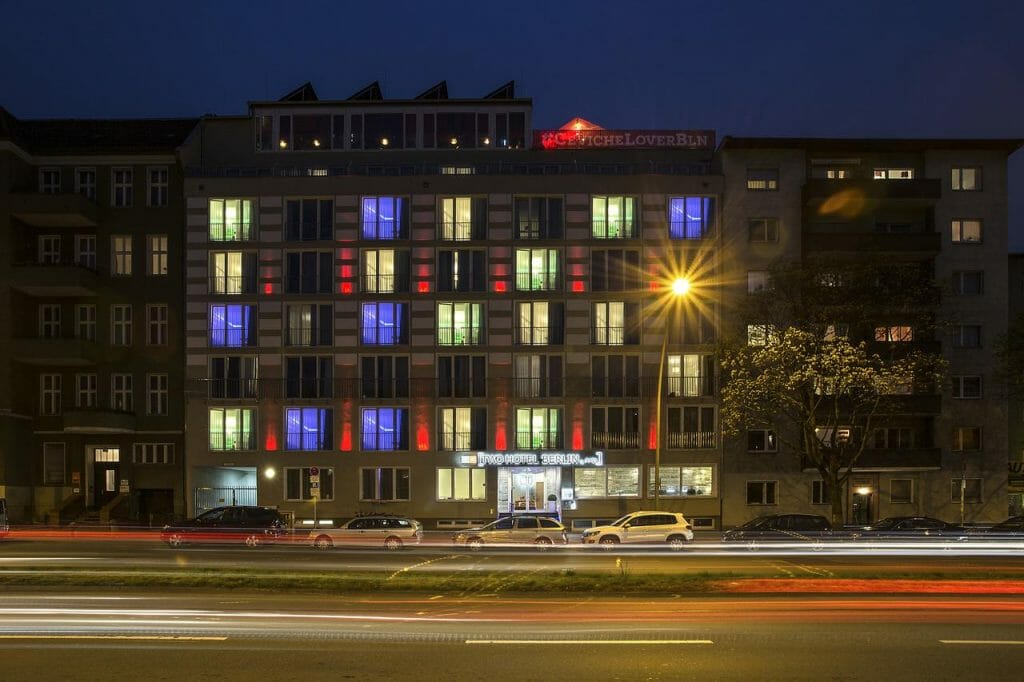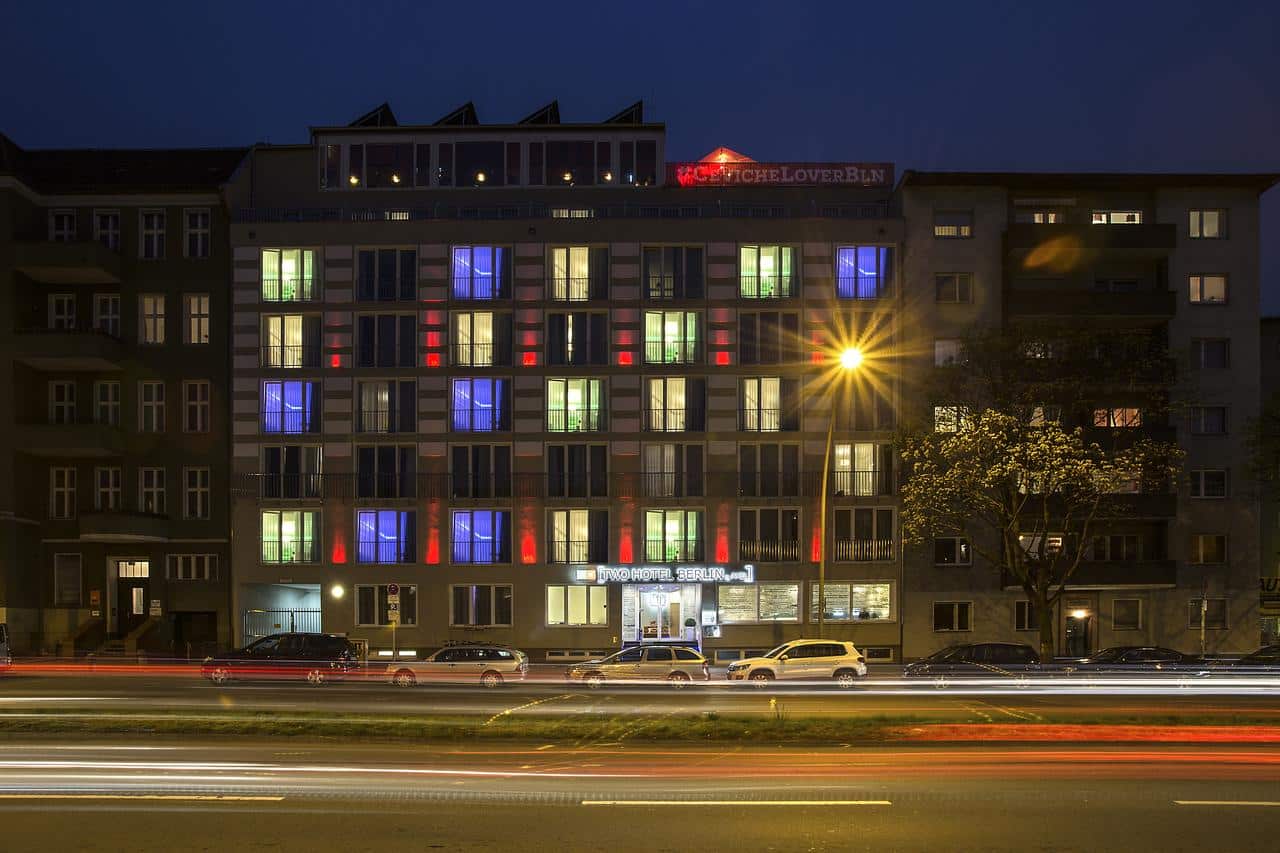 A chilled and sophisticated beach town, Maspalomas is a great place to escape the rat race for a week or two. And where better to do that than in Axel's adult-only resort. Large, bright apartments and the warm design make it a welcoming place to enjoy your holidays.
There's a spectacular swimming pool where you can enjoy the heterofriendly scene, meeting fellow holiday-makers and letting your hair down with a cocktail or two. If you want to relax somewhere a bit more secluded, there's a unique lounge garden to recharge your batteries.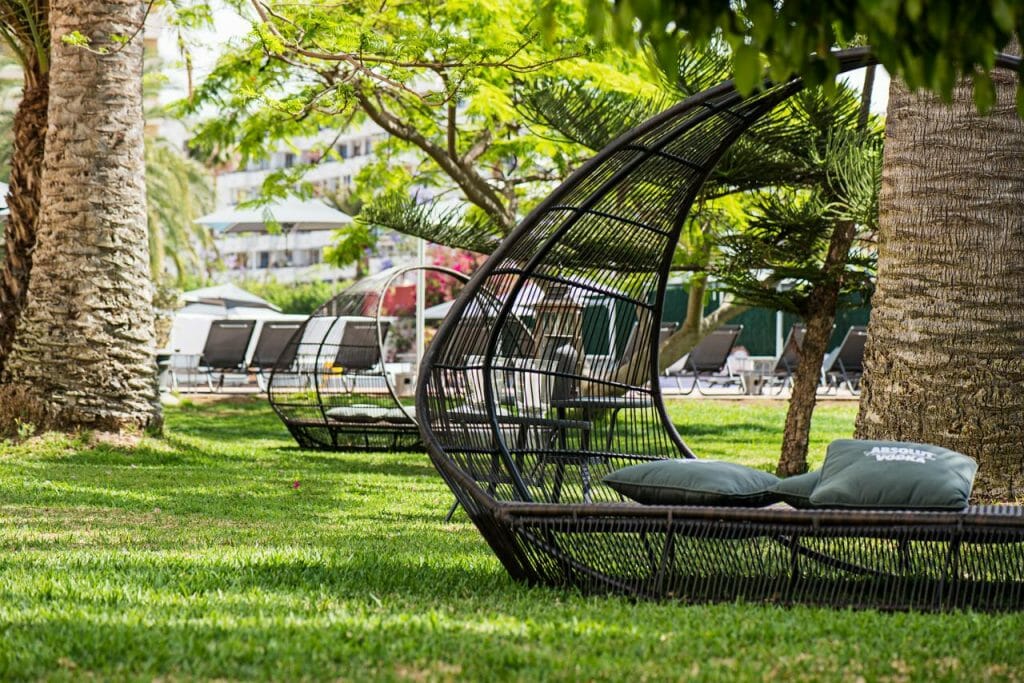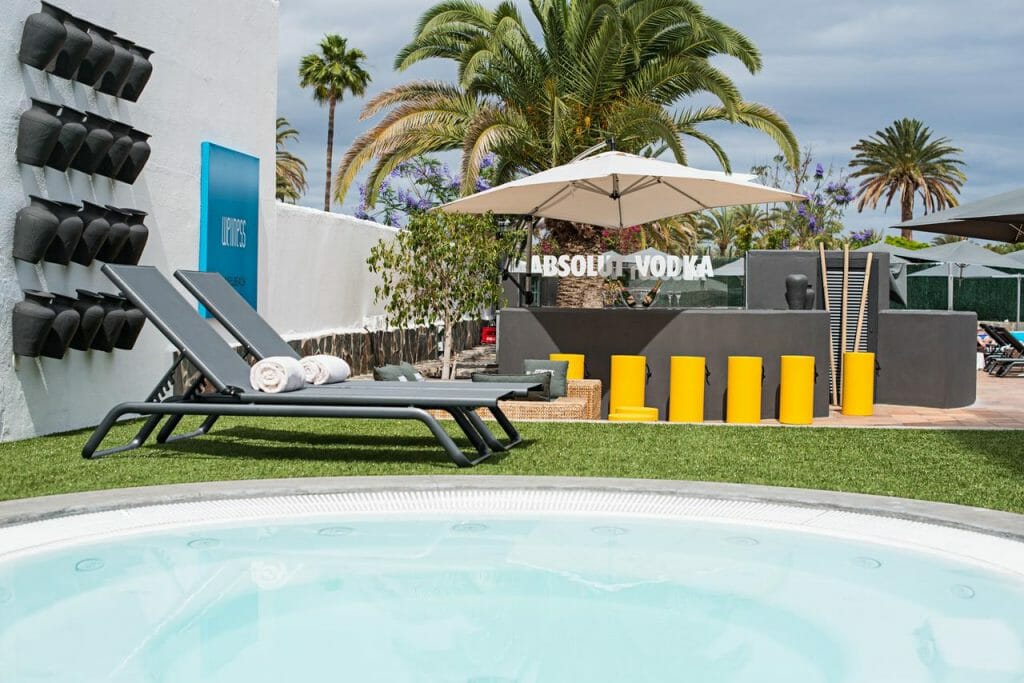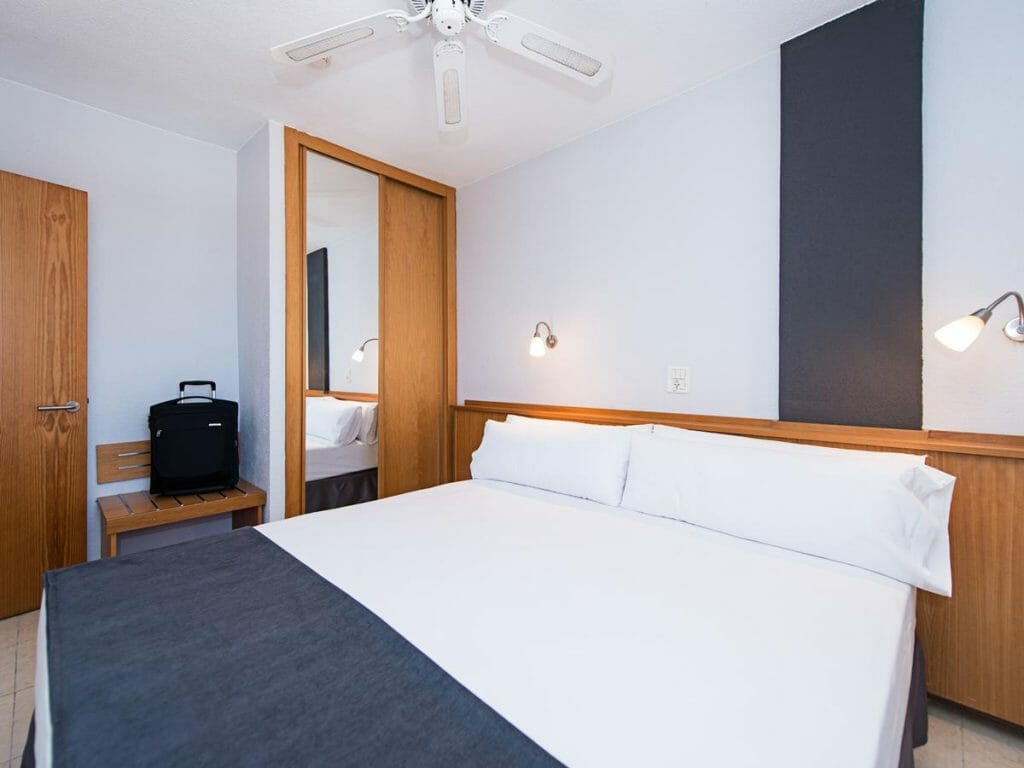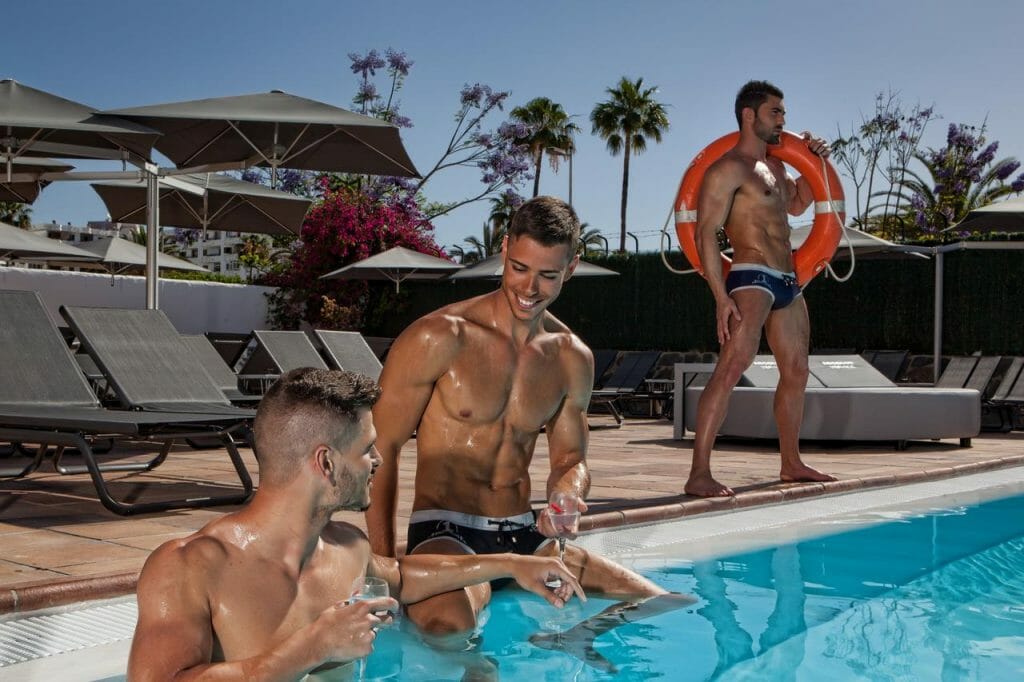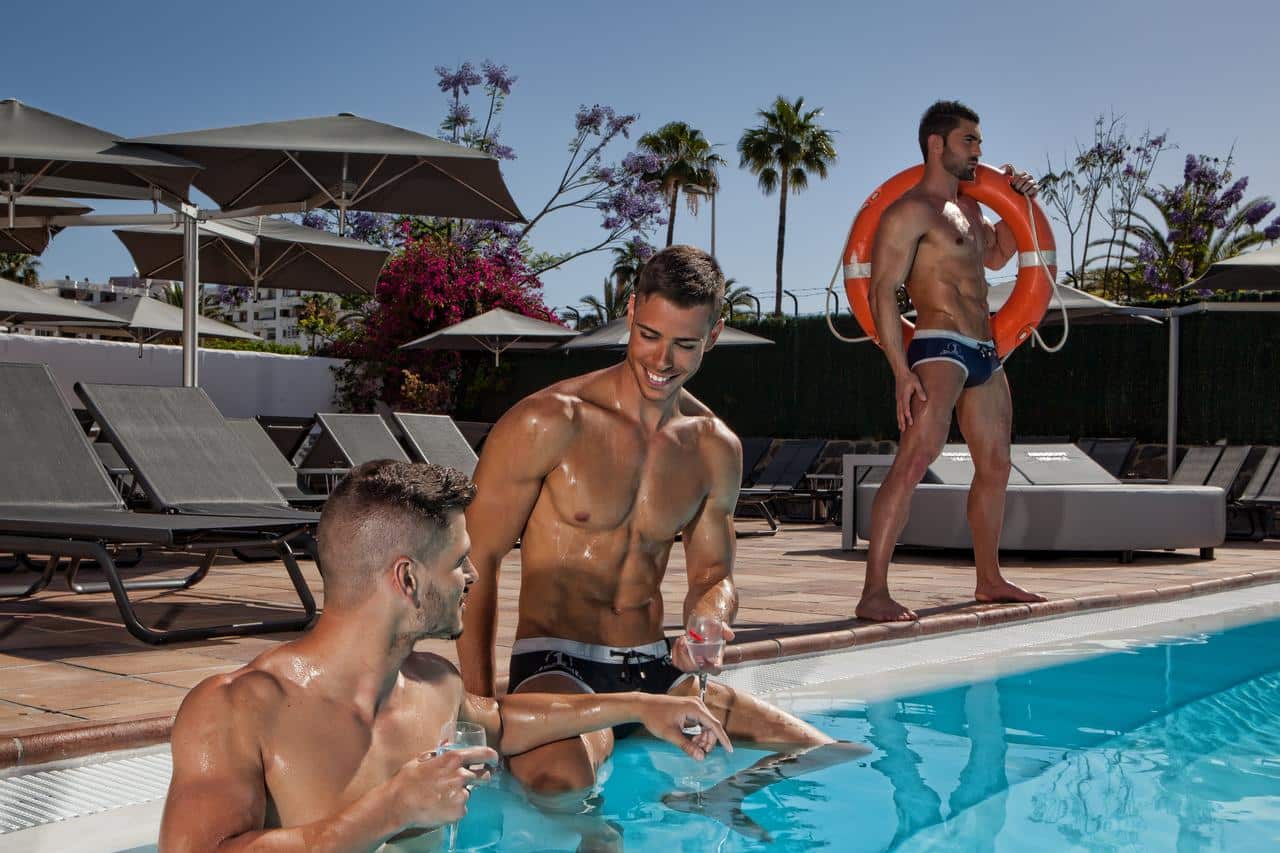 So when you're done with all the city breaks, Ibiza has got to be your next holiday destination. It's got beautiful beaches, stunning sunsets and some of the most famous gay nightlife in the world. Axel's offering here is a resort right on the beach with 89 sophisticated and comfortable apartments with private terraces.
The Sky Bar provides you with a place to tan and people-watch by day and with creative cocktails and flirting by night. Enjoy the pool and the view, then head inside for a treatment at the glass spa. Delicious Mediterranean cuisine at the on-site restaurant provides you with energy for the Ibiza party scene.
See, we told you Axel Hotels are something to get passionate about!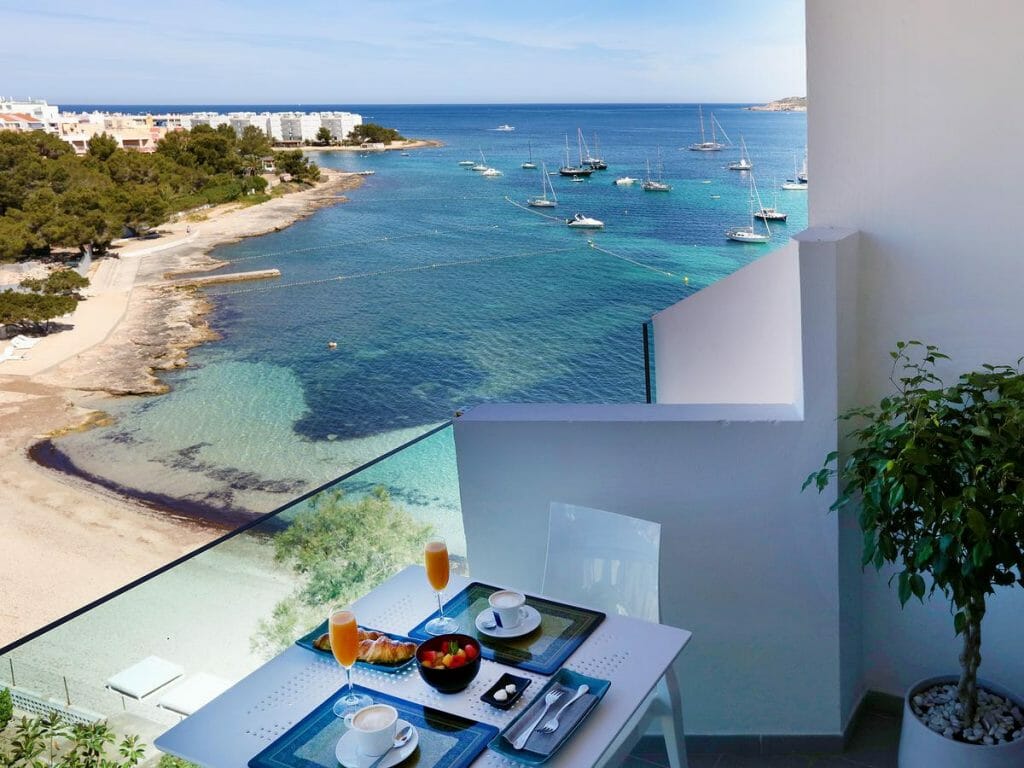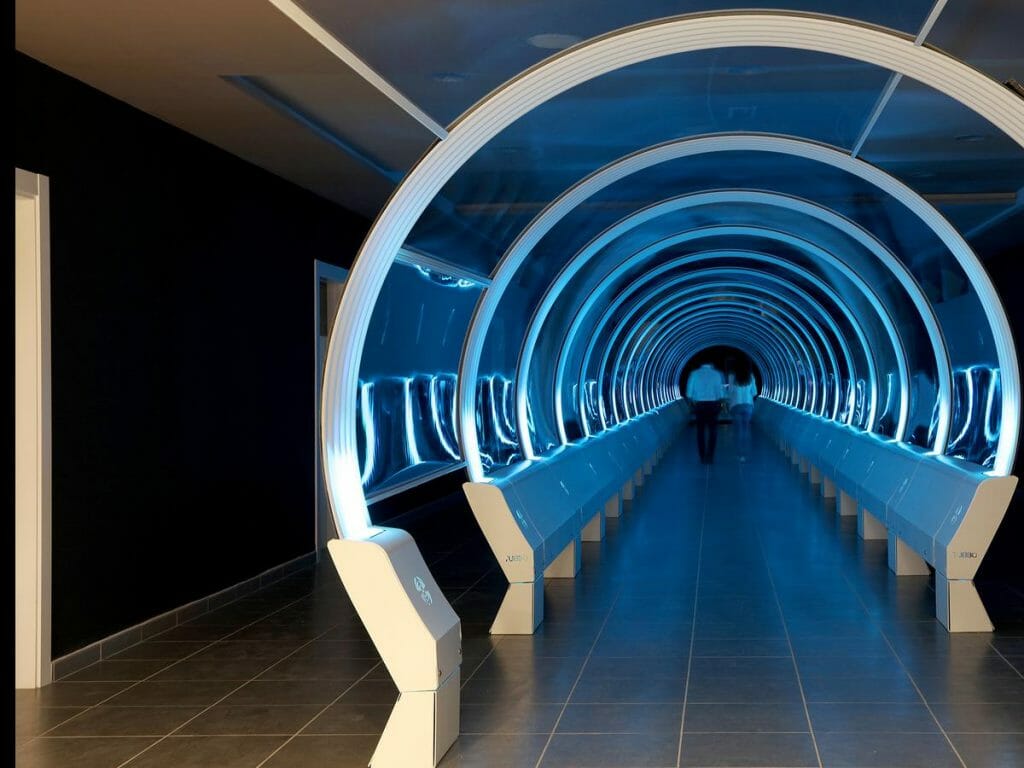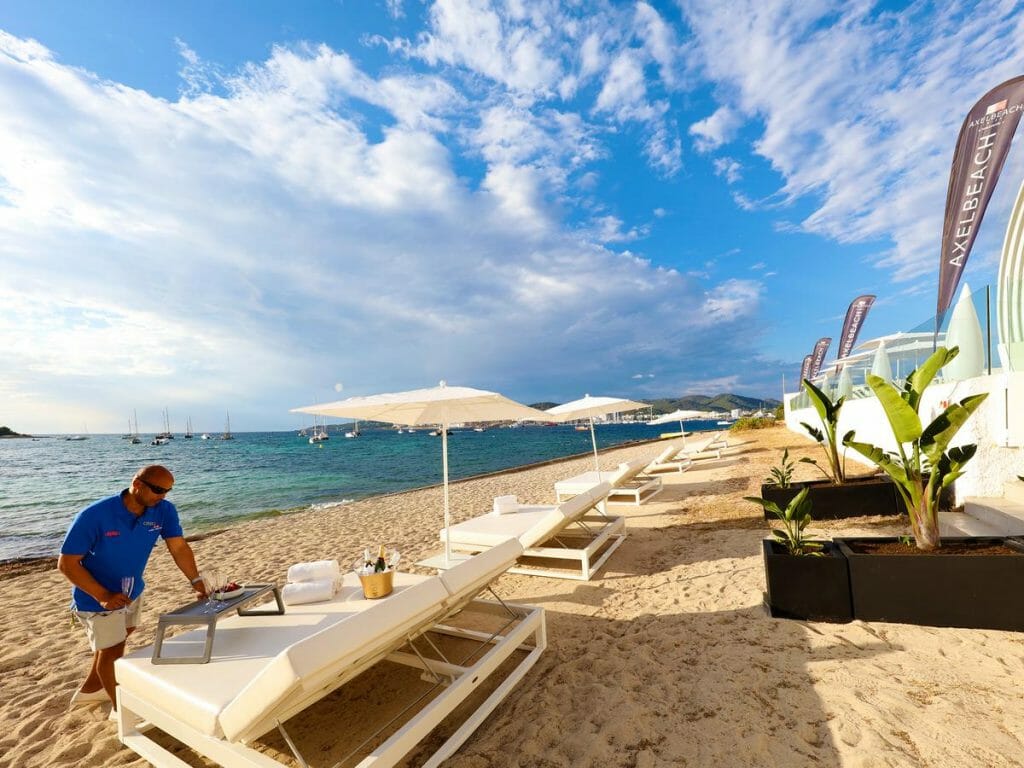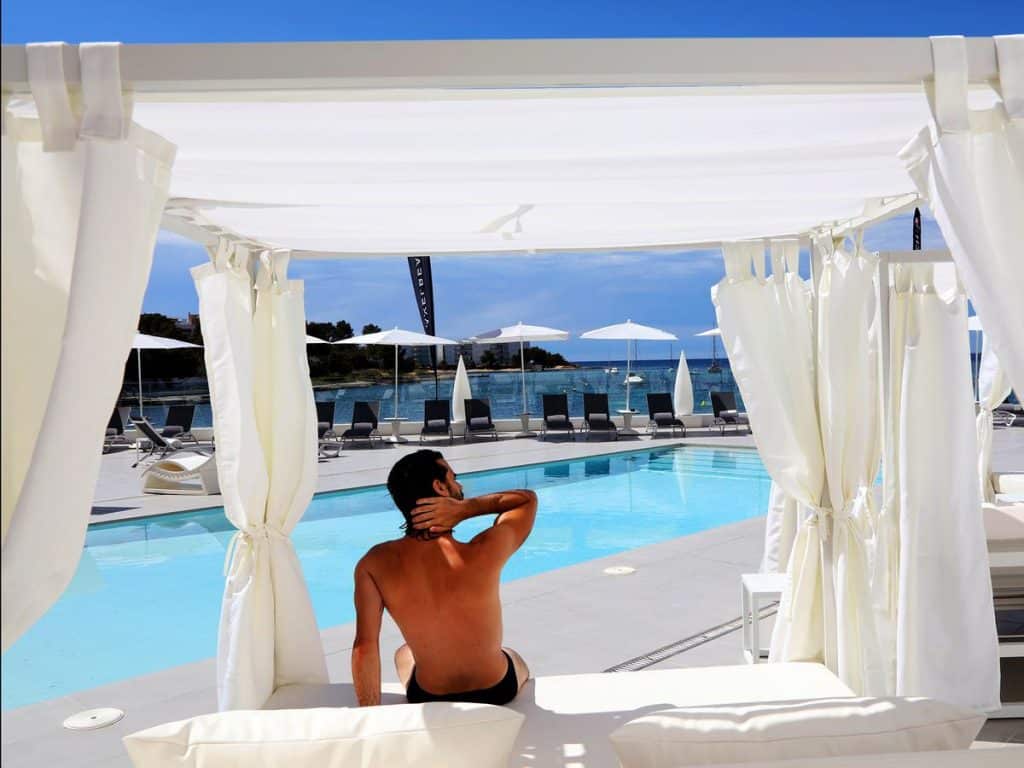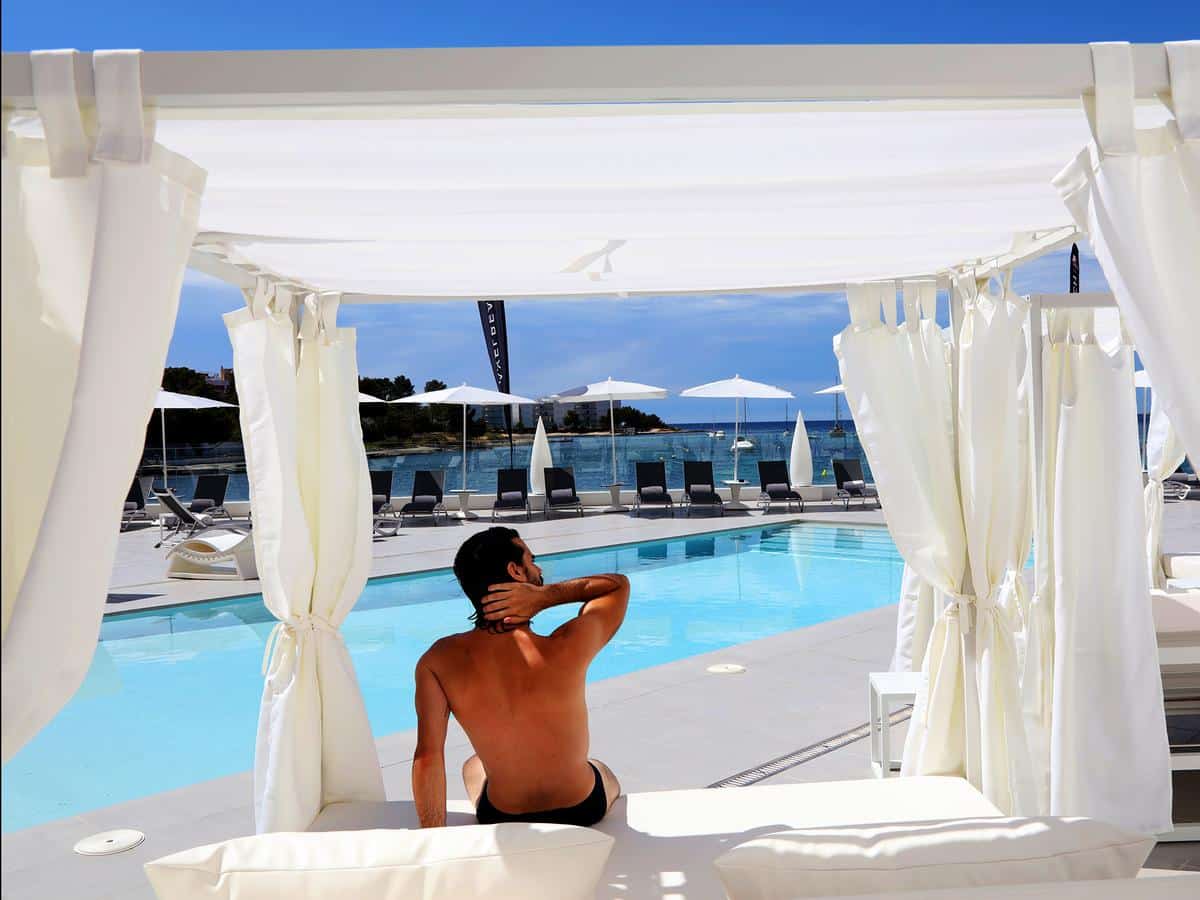 Axel Hotels may have started in Europe, but they clearly know what they are doing as one of the world's first gay hotels to go transcontinental…Yes, we are talking about the AxelBeach Miami, a new arrival on the Florida gay resort scene, and only the second gay hotel to open in Miami after Hotel Gaythering. It is also the chain's first hotel in the United States, having opened its doors in 2019. The hotel has 159 guest rooms along with a restaurant, a gym, and a spa. There is also a sky bar with impressive views of the city.
The hotel features five varieties of accommodation: Axel City; Axel Premium; Axel Premium Superior; Axel Single; and Axel Suite. All but the singles sleep two. Rooms are air-conditioned and come with free Wi-Fi access, as well as flat screen TV and private bathrooms. All the standard room amenities are included in this three-star establishment.
Staying at the AxelBeach Miami guest will enjoy having the beach virtually at their doorstep, along with a bevy of restaurants, bars, and shopping. Art Deco walking tours are available, as are speedboat sightseeing tours and a variety of walking food tours – the restaurant scene of Espanola Way, in particular, shouldn't be missed anytime you find yourself in Miami Beach. Gay tourists visiting Florida and dreaming of a gay-friendly stay with top-notch hospitality will find it right here, and none come more recommended than AxelBeach Miami.