Gay Agadir boasts miles of pristine coastline, where azure waters lap gently against golden sandy beaches. The city enjoys a year-round temperate climate, making it an ideal beach getaway. Whether you seek sun-soaked relaxation, thrilling water sports, or enchanting sunsets, Agadir's picturesque coastline will leave you in awe.
Morocco's rich history and diverse culture come to life in Agadir. But behind its enchanting facade, Agadir grapples with challenges in LGBTQ+ relations due to its religious and conservative nature. Agadir is deeply rooted in Islamic traditions and customs, which shape societal attitudes toward homosexuality.
Moroccan law criminalizes same-sex sexual activity, and while the enforcement varies, it creates an environment of fear and discrimination for the LGBTQ+ community. The conservative nature of the city, influenced by religious beliefs, can make it challenging for gay individuals to freely express their identities or find spaces of acceptance within the community.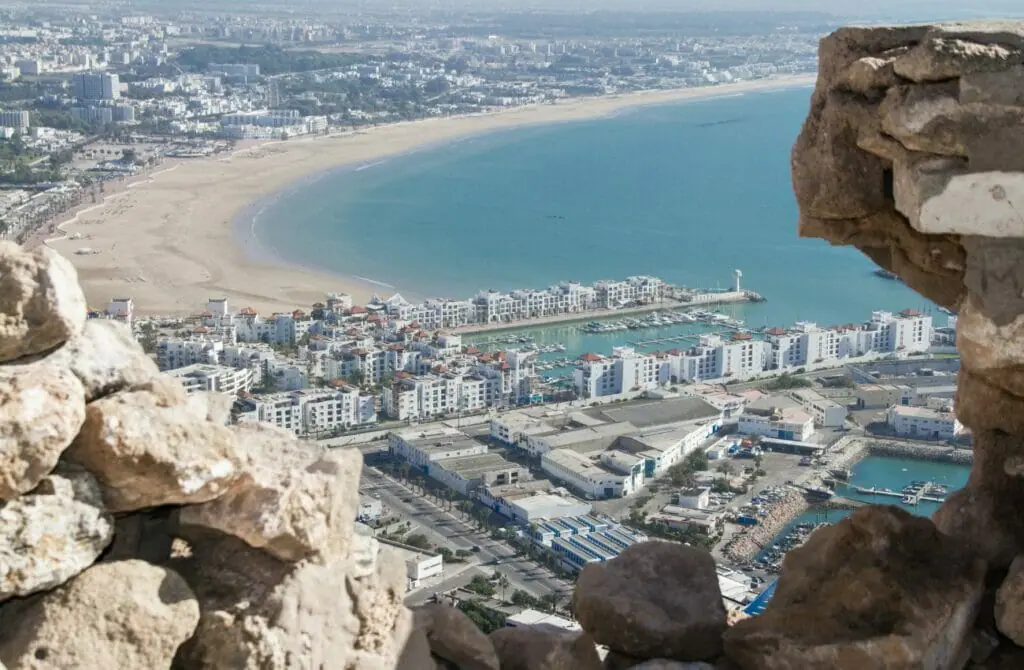 The difficulties faced by the gay community in Agadir cannot be understated. Many LGBTQ+ individuals fear societal judgment, discrimination, and even violence. Homosexuality remains a sensitive and taboo subject, resulting in a lack of public visibility and limited support networks.
The absence of LGBTQ+-friendly establishments and resources poses significant hurdles for individuals seeking acceptance and a sense of belonging.
While Agadir's religious and conservative attitudes may pose challenges for the LGBT community, it is essential to recognize that travel experiences can contribute to fostering understanding and acceptance. Engaging in respectful dialogue with locals and immersing oneself in the culture can lead to positive exchanges that promote tolerance and inclusivity.
By supporting local businesses and organizations that advocate for LGBTQ+ rights, travelers can contribute to creating change and promoting a more inclusive society.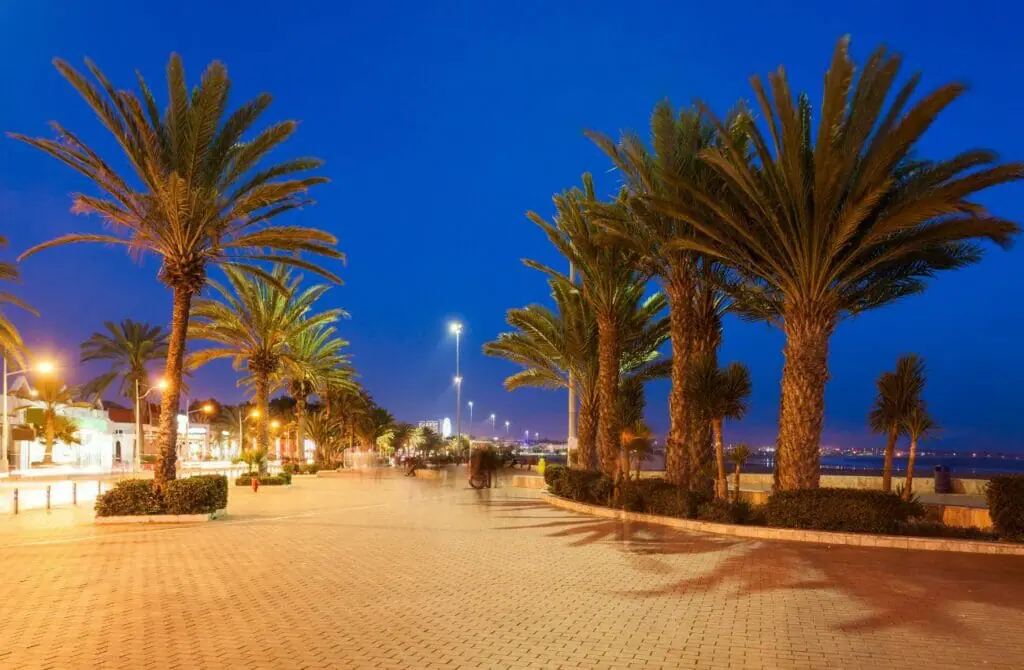 Attractions in Gay Agadir, Morocco
As a new visitor to Gay Agadir, it's important to be aware that being queer is illegal in this city and country, and any same-sex activity should be avoided to ensure your safety. However, there are still plenty of things to see and do that do not involve expressing your sexual orientation.
One of the best ways to experience the city is to visit its most iconic landmarks and attractions, including historical monuments, museums, and art galleries. You can also admire the city's architecture, explore its parks and gardens, sample local cuisine, and visit local markets. Additionally, cultural events such as festivals, concerts, and shows can provide a glimpse into the local culture.
We feel it's important to acknowledge the challenges and risks associated with visiting destinations where same-sex activity is illegal. However, we still believe in the power of cultural exchange and the value of experiencing diverse cultures, even if we may not agree with their laws and customs.
Visiting queerphobic destinations allows us to learn about the local culture, history, and traditions and to gain a deeper understanding of the challenges faced by LGBTQ+ communities in those places. It also provides an opportunity to connect with local people, to hear their stories, and to show solidarity with the queer community.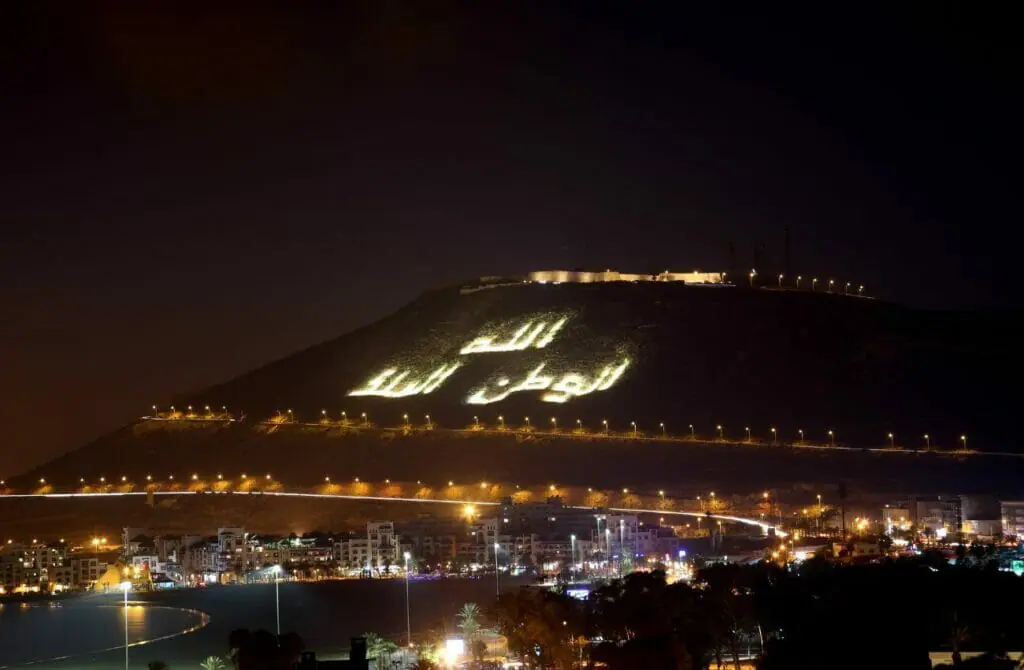 It's important, however, to be mindful of the risks and to take steps to ensure our safety and the safety of local queer people. This may include avoiding public displays of affection, not discussing our sexual orientation with strangers, and being aware of local laws and customs.
As we explore these destinations, it's crucial to spare a thought for local queer people who may face discrimination, persecution, and even violence due to their sexual orientation.
We might also have the opportunity to use our platform to amplify their voices and to support local organizations working to protect and advocate for LGBTQ+ rights – however, this is best done once you have left (and if you reside in a gay-friendly country!).
While it may not always be easy or safe to visit queer-illegal destinations, we believe that cultural exchange and understanding can help bridge divides and promote acceptance and tolerance. Let's continue to explore the world while considering the experiences, struggles, and restrictions on LGBTQ+ expression in this city and country.
Thankfully, it's still possible to enjoy the city's attractions and learn about its culture while being mindful of local laws and customs.
These are our recommended must-see attractions in Agadir.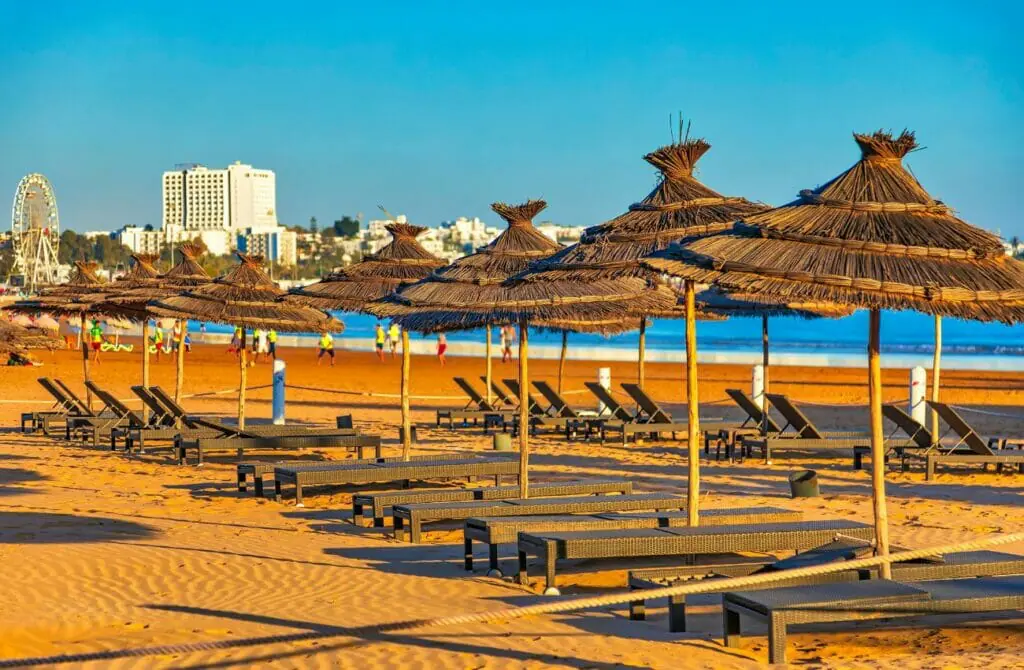 Enjoy the View from the Oufella
One of the must-visit attractions in Agadir, Morocco, is the Oufella Hill, which offers breathtaking panoramic views of the city and its surroundings. Situated at an elevation of approximately 236 meters, Oufella provides visitors with a magnificent vantage point to appreciate the stunning beauty of Agadir.
To reach the top of Oufella, you can take a leisurely walk or a short taxi ride. As you ascend, you'll notice the picturesque landscapes unfolding before you, including the glistening waters of the Atlantic Ocean, the sprawling cityscape of Agadir, and the majestic Atlas Mountains in the distance.
Once you reach the summit, you'll be rewarded with an awe-inspiring view that stretches as far as the eye can see. The azure waters of the ocean meet the golden sandy beaches, creating a mesmerizing contrast against the vibrant city below. The cool breeze and serene atmosphere make it an ideal spot for relaxation and contemplation.
While enjoying the view, you'll also notice the presence of the Agadir Oufella Ruins. These remnants of an ancient kasbah (fortress) serve as a reminder of the city's rich history. The Kasbah was unfortunately destroyed in an earthquake in 1960, but the ruins still hold historical significance and add an intriguing element to the site.
To enhance your experience, you can visit in the late afternoon when the setting sun casts a warm glow over Agadir, creating a magical ambiance. As the day transitions into the evening, the city lights start to twinkle, giving you a different perspective of Agadir's charm.
Start your exploration by wandering through the streets lined with shops, cafes, and restaurants. The city center is known for its lively atmosphere and friendly locals, creating a warm and welcoming environment for visitors. You can immerse yourself in the local culture by interacting with the locals, sampling traditional Moroccan cuisine, and indulging in some retail therapy at the various stores.
One of the highlights of Agadir's city center is the Souk El Had, a large market where you can experience Morocco's vibrant sights, sounds, and scents. Here, you'll find a vast array of goods ranging from spices, traditional clothing, handicrafts, and leather goods to fresh produce, jewelry, and souvenirs.
To taste Agadir's history, visit the Amazigh Heritage Museum in the city center. The museum showcases artifacts, exhibits, and displays that provide insight into the region's rich Amazigh (Berber) culture and heritage. It's a great opportunity to learn about the traditions, customs, and history of the indigenous people of Morocco.
In the evening, the city center comes alive with various restaurants, cafes, and entertainment options. You can savor delicious Moroccan cuisine, try local delicacies, or relax on a rooftop terrace while enjoying panoramic views of the city.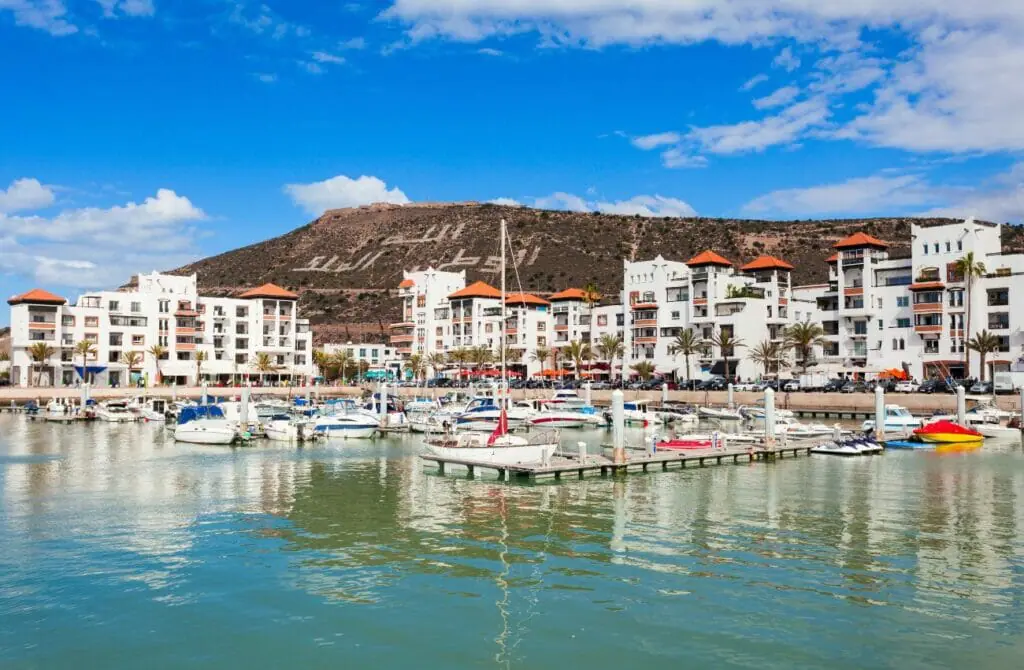 A visit to Crocopark in Agadir, Morocco, promises an exciting and educational experience for nature enthusiasts of all ages. This unique attraction is dedicated to the conservation and preservation of crocodiles, making it a fascinating destination for learning about these magnificent reptiles.
Located just a short drive from Agadir's city center, Crocopark is nestled amidst beautiful natural surroundings. As you enter the park, you'll be greeted by lush greenery, tranquil ponds, and the distinct sounds of crocodiles. The park provides a safe and natural habitat for over 300 Nile crocodiles, allowing visitors to observe these remarkable creatures up close.
Crocopark not only focuses on crocodiles but also houses other reptiles and wildlife species, providing a comprehensive experience for visitors. You may encounter turtles, snakes, and lizards, among other reptilian inhabitants, further adding to the park's diversity.
Stroll the Walled Medina of Taroudant
Known as "Little Marrakech" due to its resemblance to the larger city, Taroudant offers a charming and less crowded alternative for immersing yourself in Moroccan culture and history.
Located approximately 80 kilometers east of Agadir, Taroudant is a well-preserved ancient Medina enclosed within impressive defensive walls. As you enter through one of the grand gates, such as Bab Targhount or Bab Oulad Bounoun, you'll step into a world that seems frozen in time.
Inside the Medina, you'll find a labyrinth of narrow, winding alleyways that lead to bustling squares, vibrant markets, and traditional riads. The earthen-colored walls of the buildings, adorned with beautiful geometric patterns, create a visually captivating atmosphere. Take your time to explore the maze-like streets and discover hidden gems at every turn.
One of the highlights of the Medina is the central square, Place Assarag. Here, locals gather, and the air is filled with the aroma of traditional Moroccan cuisine.
You can relax at one of the cafés, savor a cup of mint tea, and observe the vibrant street life. The square is also home to the grand Palais Claudio Bravo, a stunning palace turned art museum that showcases contemporary and modern Moroccan artwork.
Exploring the walled Medina of Taroudant allows you to step back in time and immerse yourself in the rich heritage of Morocco. With its bustling markets, traditional craftsmanship, and architectural beauty, Taroudant offers a truly authentic Moroccan experience that shouldn't be missed during your visit to the region.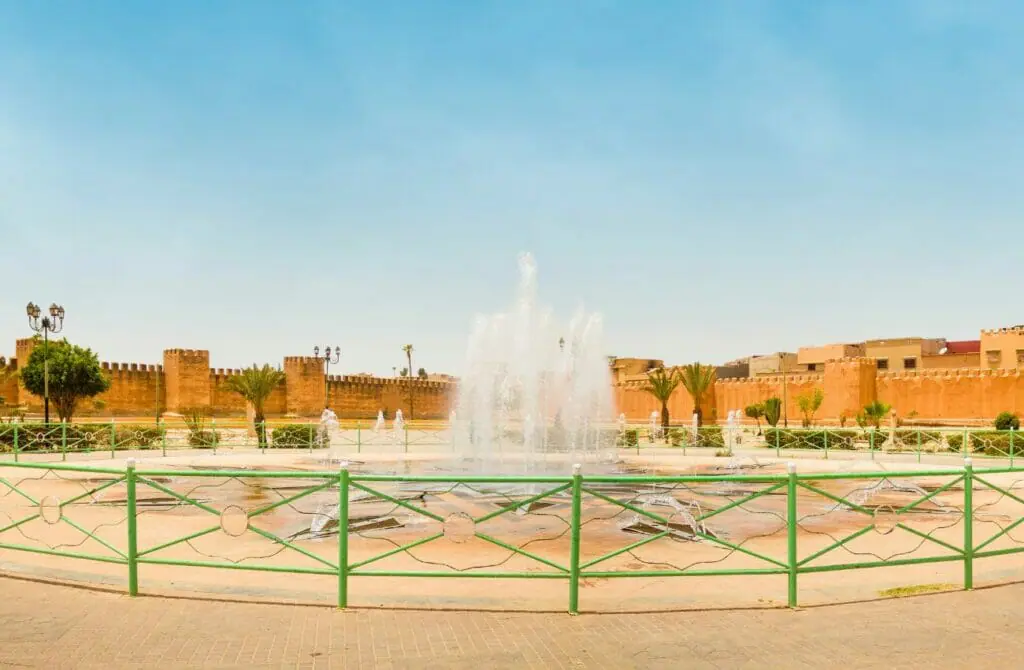 Taghazout has a variety of surf breaks suitable for surfers of all levels, from beginners to advanced riders. The area is known for its consistent swells and favorable surfing conditions, making it a haven for surfers seeking fun and challenging waves.
One of the most popular surf spots in Taghazout is Anchor Point. It's a world-renowned right-hand point break that offers long, powerful rides, making it a favorite among experienced surfers. Nearby, you'll find other notable breaks, such as Hash Point and Panorama, which are suitable for surfers of different skill levels.
In addition to surfing, Taghazout offers a laid-back and relaxed coastal atmosphere. The village has a bohemian vibe, with a range of accommodations, cafes, and restaurants catering to the surfing community. You can unwind after a surf session, savor delicious Moroccan cuisine, and immerse yourself in the local beach culture.
The beaches of Taghazout are not only ideal for surfing but also for lounging and sunbathing. With miles of golden sandy shores and picturesque scenery, you can relax, soak up the sun, and enjoy the beauty of the Atlantic coastline.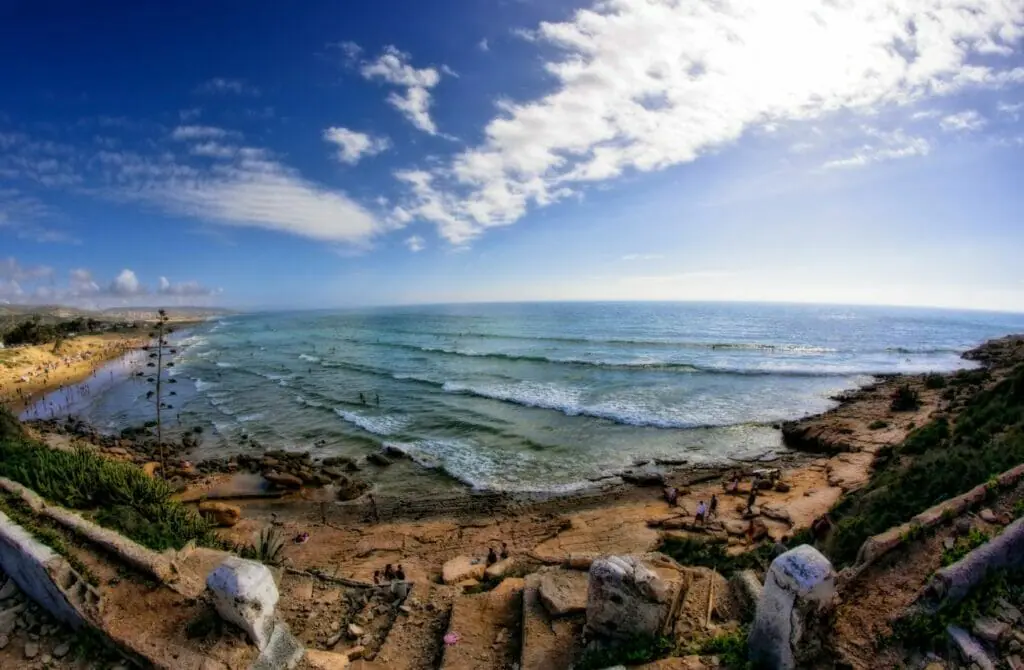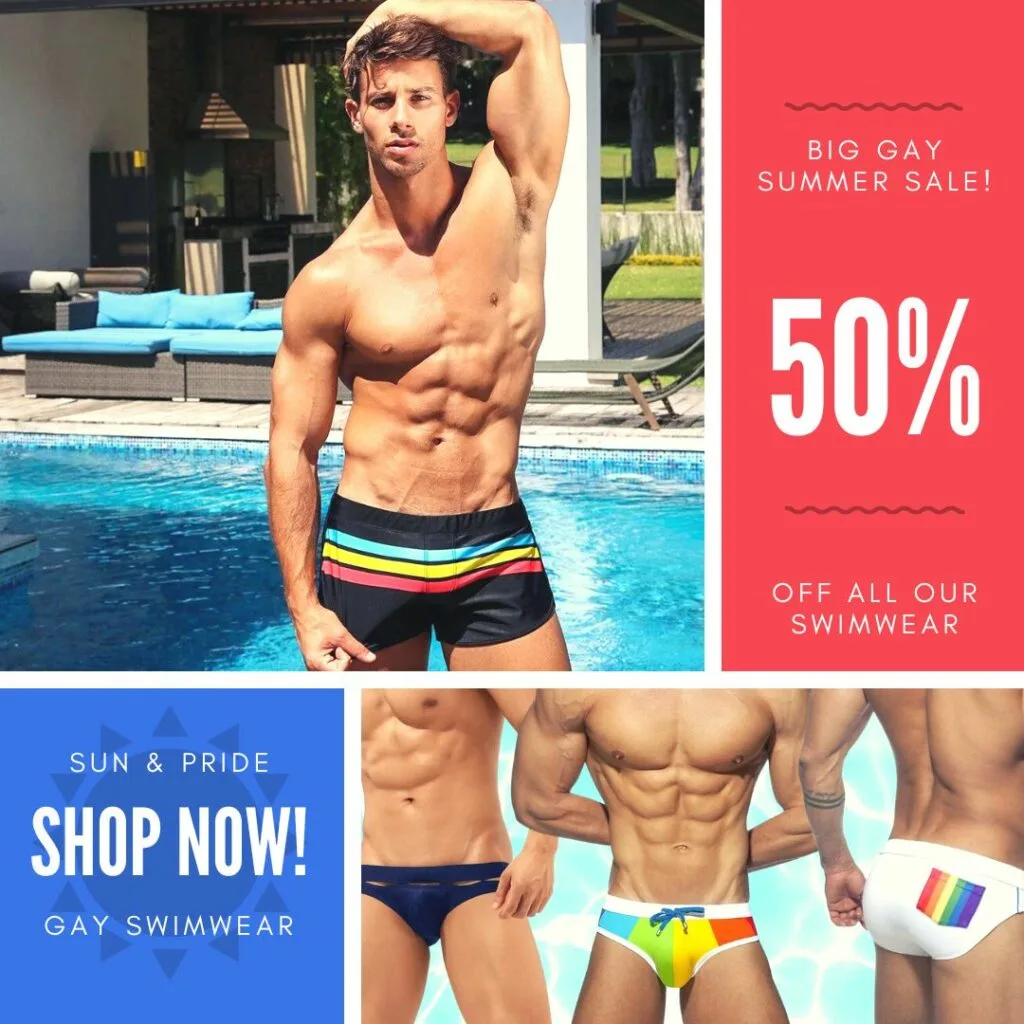 View Souss Valley from a Hot-air Balloon
For a truly unforgettable and mesmerizing experience in Agadir, Morocco, embark on a hot-air balloon ride over the breathtaking Souss Valley scenery. Soar above the landscapes, and indulge in a unique perspective of the region's natural beauty.
Your hot-air balloon adventure will begin early morning as you meet your experienced pilot and crew at the launch site. As the balloon inflates and takes shape, anticipation and excitement build. Once ready, you'll step into the basket and slowly ascend into the sky, gently floating above the ground.
As you ascend, you'll witness the stunning vistas of the Souss Valley unfolding before you. The valley, with its fertile lands, stretches as far as the eye can see, framed by the majestic Atlas Mountains in the distance. The panoramic views from the balloon offer a sense of awe and wonder as you take in the vastness of the landscape.
The Souss Valley is known for its lush agriculture, filled with orange groves, almond trees, and vibrant fields. From above, you'll be treated to a patchwork of colors and textures as the sunlight illuminates the valley below. The peacefulness and tranquility of the experience allow you to truly appreciate the natural beauty of the region.
Splurge in the Souqs of Tiznit
The heart of the souqs in Tiznit lies within the historic medina. As you venture into its narrow alleyways, you'll encounter a bustling atmosphere filled with Moroccan commerce's sights, sounds, and scents. The maze-like layout of the souqs leads you to various shops and stalls offering a wide range of goods.
One of the highlights of shopping in Tiznit is the town's renowned silver jewelry. The skilled craftsmen of Tiznit are famous for their intricate silverwork, including bracelets, necklaces, earrings, and traditional Berber-style adornments. Strolling through the souqs, you'll have the opportunity to admire and purchase beautifully handcrafted silver jewelry directly from the artisans.
Apart from silver jewelry, the souqs of Tiznit offer an array of other traditional Moroccan products. You can find intricately designed leather goods, such as bags, belts, wallets, handwoven rugs, textiles, and ceramics. These items reflect the region's rich cultural heritage and make for memorable souvenirs or gifts.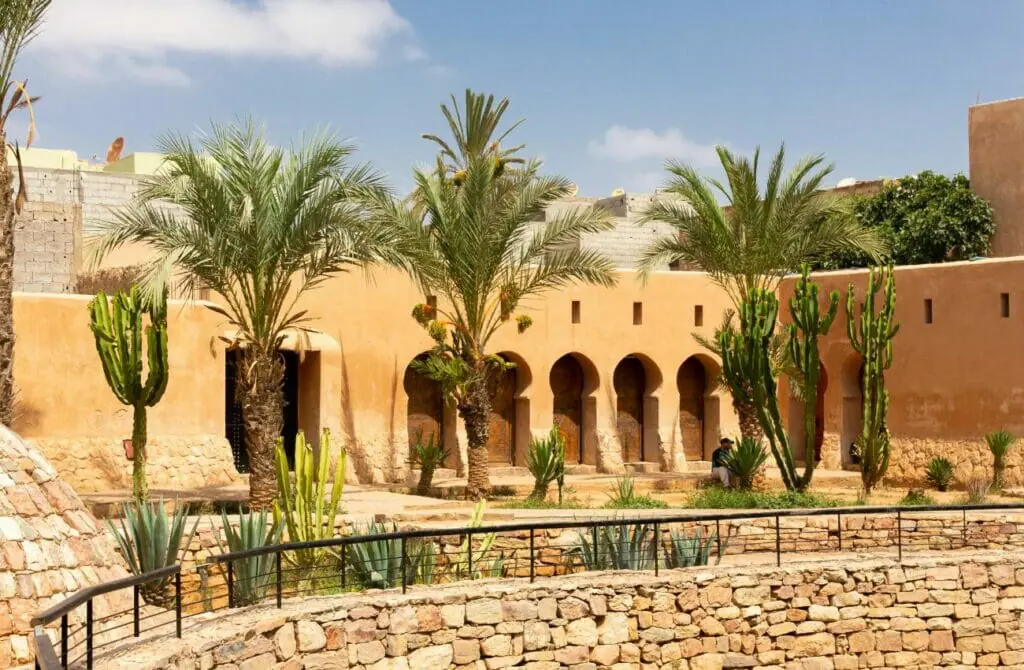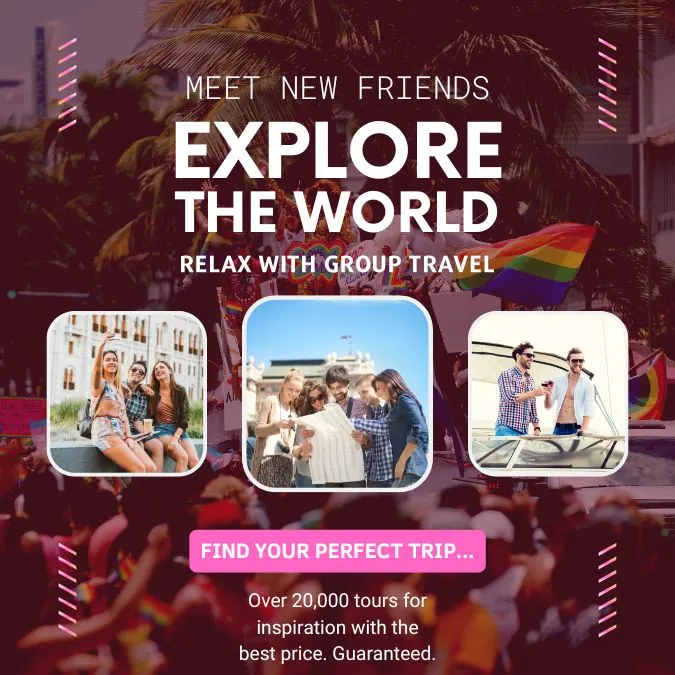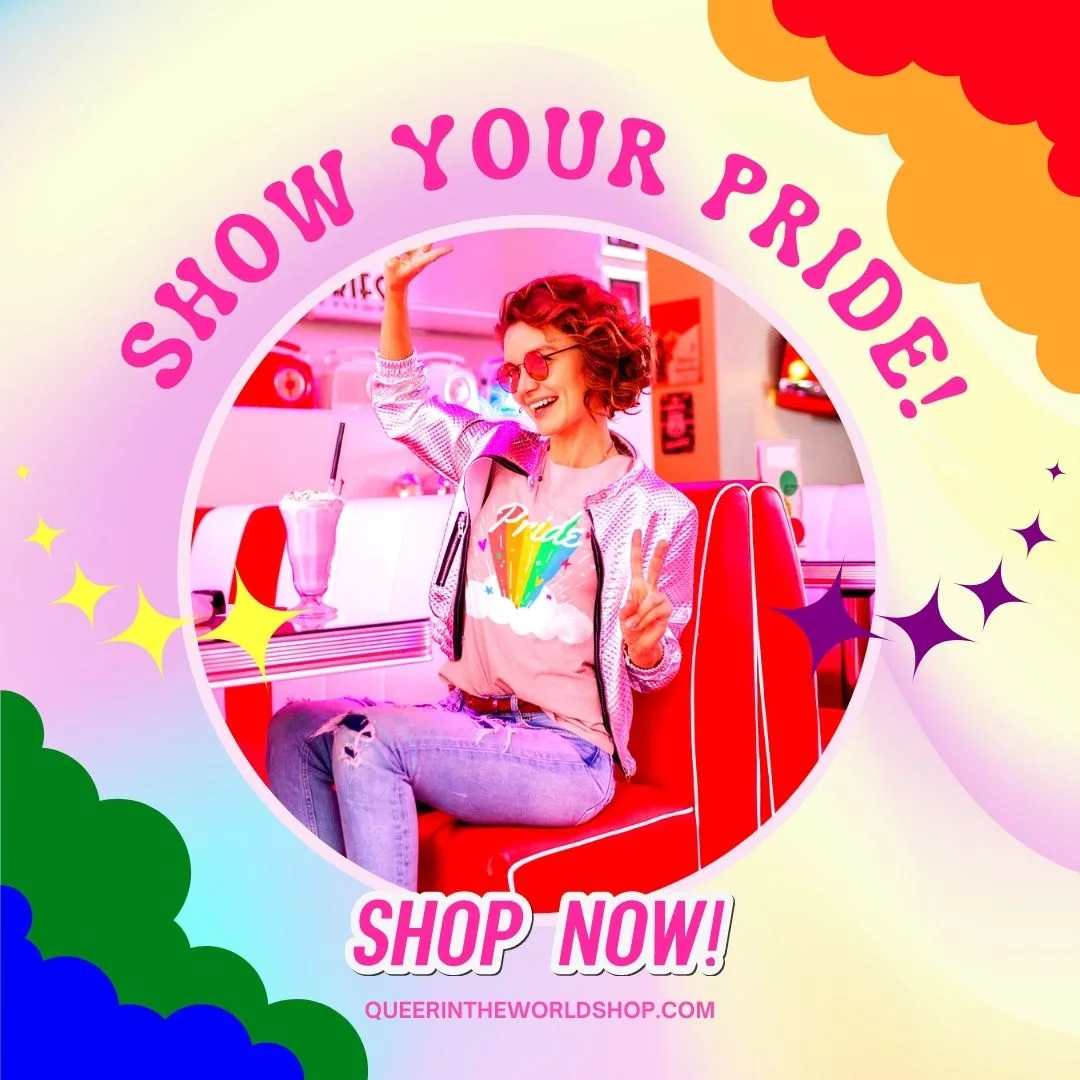 Gay-Friendly and Gay Hotels in Agadir, Morocco
As a traveler in a homophobic country where being gay is illegal, it's important to be aware of the risks and take necessary precautions to ensure your safety. This includes choosing accommodations that are less likely to have issues with same-sex travelers.
We recommend booking two twin beds and traveling as friends only, avoiding any same-sex activities that could attract unwanted attention. While it's unfortunate that there are no gay-friendly accommodations in Agadir, we suggest staying at international or high-end properties that are less likely to have issues with LGBTQ+ guests.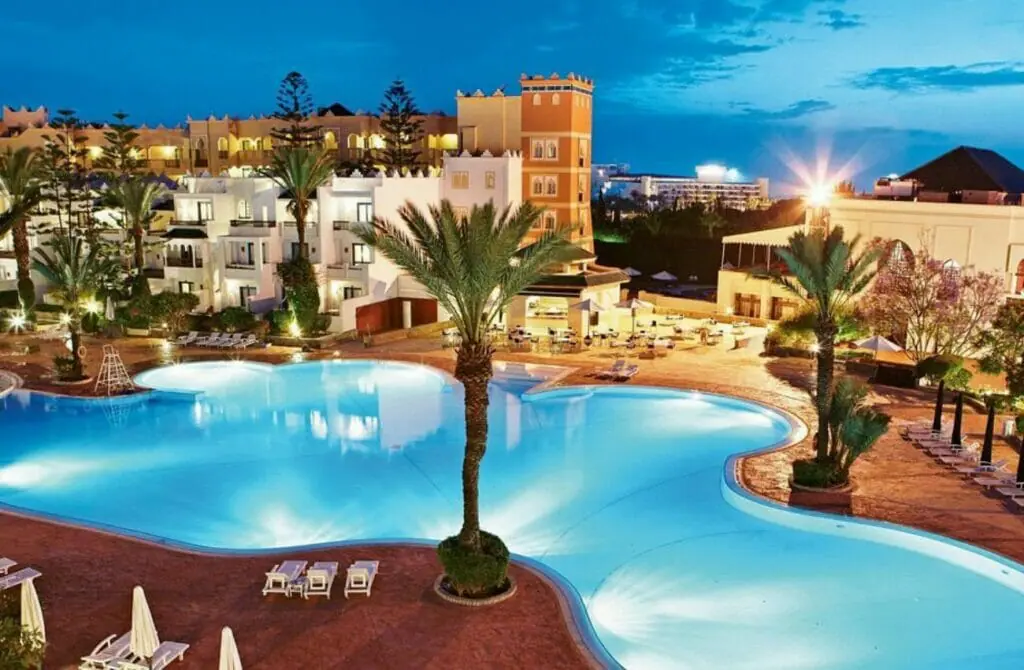 It's important to note that these accommodations are not gay-friendly and may not have policies or practices to create a safe and inclusive environment for LGBTQ+ guests. However, they are the most fabulous hotels in Agadir, according to other gay travelers and us, and where we recommend staying.
Whatever your needs are, Agadir has a wide range of accommodations. While it may be challenging to find gay-friendly options, taking these precautions can help ensure a safe and enjoyable stay in the city.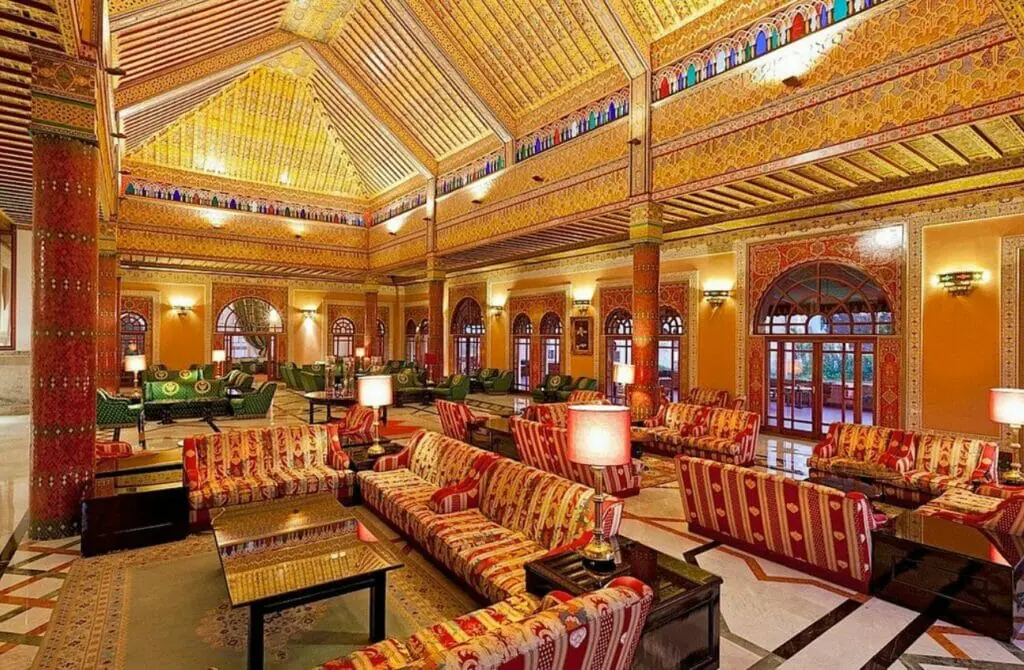 Atlantic Palace Agadir Golf Thalasso & Casino Resort ☆☆☆☆☆
Welcome to the luxurious Atlantic Palace Agadir Golf Thalasso & Casino Resort, a prestigious 5-star property that offers a remarkable stay in Agadir, Morocco. With 329 elegantly designed rooms, this resort provides a perfect blend of comfort and sophistication for its guests.
Each room at Atlantic Palace Agadir Golf Thalasso & Casino Resort is thoughtfully furnished, featuring amenities such as a mini-bar, air conditioning, and a balcony. The spacious and well-appointed accommodations are complemented by marble flooring, adding a touch of elegance to your stay.
Start your day on a delightful note with the buffet breakfast served daily at the resort's restaurant. Indulge in various dishes as you embark on a culinary journey focusing on Mediterranean and Moroccan cuisine. For an authentic dining experience, head to the Marrakech Moroccan Restaurant, where you can savor the flavors and spices characteristic of Moroccan gastronomy.
Beyond the exquisite dining options, Atlantic Palace Agadir Golf Thalasso & Casino Resort offers a wealth of amenities and activities to enhance your stay. Unwind and rejuvenate at the resort's Thalasso Spa, where you can experience a range of invigorating treatments and therapies. If you're lucky, visit the on-site casino for a thrilling evening of entertainment.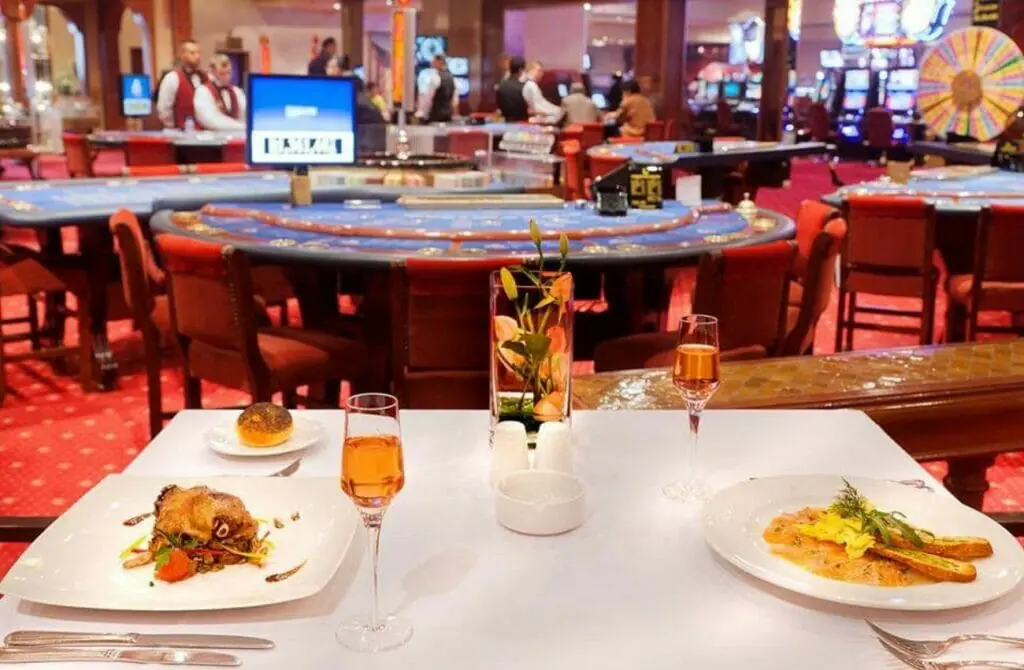 Hotel Riu Palace Tikida Agadir ☆☆☆☆☆
Experience an authentic Moroccan vacation at Hotel Riu Palace Tikida Agadir, the perfect destination for a memorable getaway. Located on the beachfront in Agadir, this all-inclusive hotel offers an array of amenities and comforts to ensure a delightful stay.
With over 400 rooms, Hotel Riu Palace Tikida Agadir provides spacious and well-appointed accommodations. Each room is equipped with free internet access, satellite TV, air conditioning and heating, a minibar, a safe, and a balcony or terrace. These features create a comfortable and convenient retreat for guests to relax and unwind.
The hotel boasts an outdoor pool with a hydromassage area, allowing you to soak up the sun and cool off in the refreshing waters. Additionally, a heated indoor pool ensures you can swim regardless of the weather. Whether you prefer to bask in the sun or dip in the pool, the hotel offers options for relaxation and recreation.
Situated in an idyllic location, this hotel is an ideal starting point for exploring the captivating Souss-Massa-Draa region in Morocco.
L'hamilton Agadir offers comfortable and modern accommodations, with each room featuring air conditioning and stylish decor. As you settle into your room, you'll be greeted by a balcony providing breathtaking views of the southern sea or the lush garden. Some rooms offer direct access to the pool for those seeking a refreshing dip, allowing you to enjoy leisurely swims whenever you desire.
The hotel's location invites you to embark on a journey of exploration. The Souss-Massa-Draa region is known for its diverse landscapes, from golden beaches to rugged mountains. Immerse yourself in the local culture, visit nearby attractions, or bask in the natural beauty surrounding you.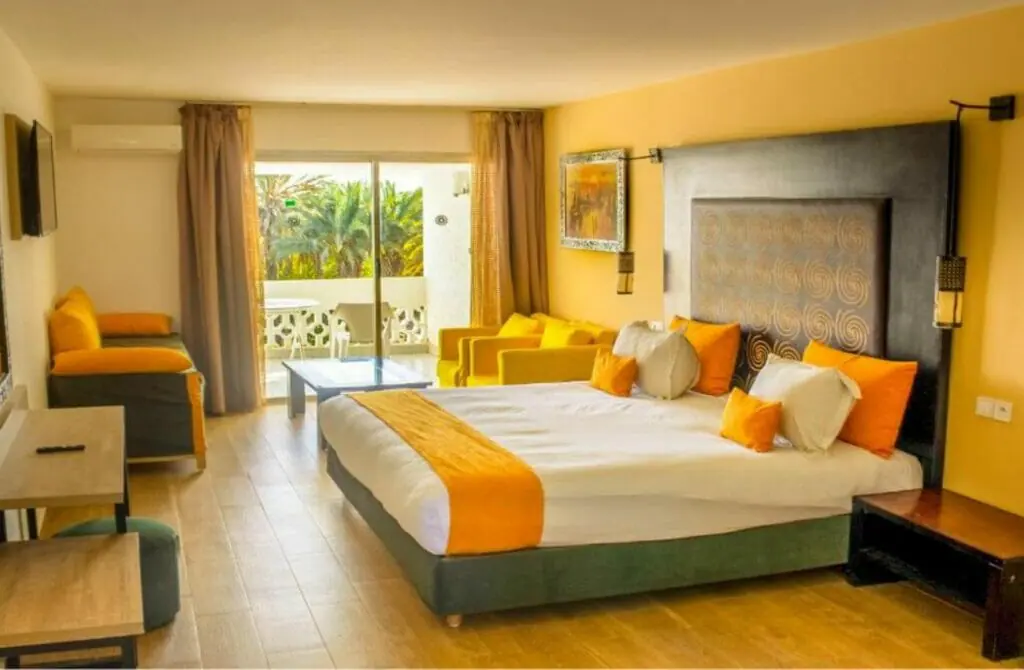 Zephyr Agadir is ideally situated in a quiet and serene area, providing a peaceful retreat for guests. Whether you're seeking relaxation, tranquility, or a break from the bustling city, this hotel offers a serene environment to unwind and recharge.
The 12 rooms at Zephyr Agadir provide a comfortable and cozy space for a restful stay. Equipped with modern amenities and designed with your comfort in mind, these rooms offer a relaxing haven for your visit to Agadir.
If you're looking for more space and convenience, the 125 fully equipped apartments are an excellent choice. These apartments provide all the amenities needed for a comfortable and independent stay. From a well-equipped kitchenette to spacious living areas, the apartments offer the comforts of home.
The hotel features 427 contemporary rooms, each offering a view of the lush garden, the swimming pool, or the stunning golden sandy beach of Agadir. These well-appointed rooms provide a comfortable and stylish retreat for guests, ensuring a relaxing stay throughout your visit.
At Les Dunes d'Or, you'll find a variety of amenities to enhance your holiday experience. Immerse yourself in the refreshing waters of the hotel's gigantic swimming pools, perfect for a leisurely swim or a refreshing dip under the Moroccan sun. Stroll through the lush gardens, which offer a serene and picturesque setting for relaxation and rejuvenation.
Regarding dining, Le Tarbouche awaits you with its warm atmosphere and tempting snacks available at any time of the day. Sit back, unwind, and enjoy the inviting ambiance while sipping on a delicious cocktail. Let the flavors and hospitality of Le Tarbouche enhance your overall experience at Les Dunes d'Or.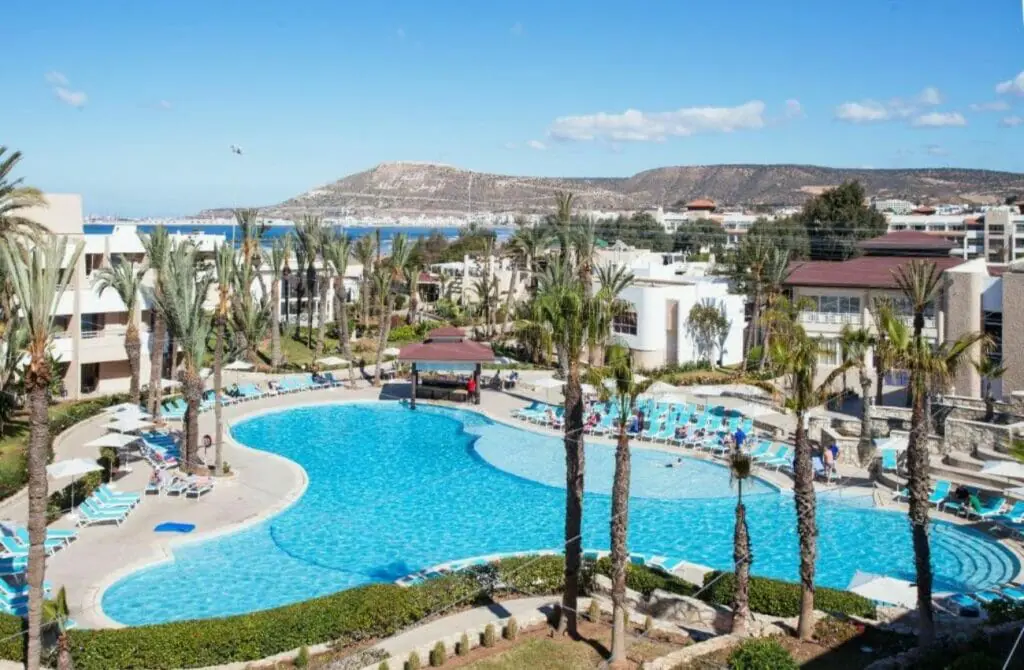 At Hôtel Palais des Roses, prepare to be enchanted by the luxurious surroundings and impeccable service. The hotel stands as a symbol of luxury and indulgence, providing a haven of tranquility for its discerning guests.
Situated by the sea, the hotel offers stunning views and direct access to the beach, allowing you to immerse yourself in the beauty of the coastline. Breathe in the fresh sea breeze and enjoy the soothing sound of the waves as you unwind in this serene setting.
Indulge in the range of amenities and services offered at Hôtel Palais des Roses. The hotel boasts an array of facilities designed to enhance your well-being and relaxation. Immerse yourself in the outdoor pool, rejuvenate your senses at the spa, or engage in stimulating fitness activities.
The Palais des Roses Hotel exudes luxury in every aspect. From elegantly appointed rooms to exquisite dining options, every detail has been carefully crafted to provide an unparalleled experience. Immerse yourself in the sumptuous atmosphere of the hotel and delight in the exceptional service offered by the attentive staff.
The rooms at Hotel Kamal are designed with simplicity and functionality in mind. While they may be streamlined, they provide a comfortable space to rest and rejuvenate after a day of exploration or business. The hotel understands the importance of a good night's sleep and aims to provide a cozy environment for guests to relax and unwind.
After a day of activities, cool off and dip in the outdoor pool. Whether you prefer swimming laps or simply lounging poolside, the pool area provides a pleasant space to relax and enjoy the sunshine.
In the evening, head to the hotel's bar to unwind with your favorite drink. Socialize with fellow guests or enjoy a quiet moment of relaxation in the welcoming atmosphere.
Hotel Kamal offers a no-nonsense approach to accommodation, focusing on providing the essentials for a comfortable stay. While it may not boast lavish amenities, it ensures you have a pleasant and hassle-free experience in Agadir.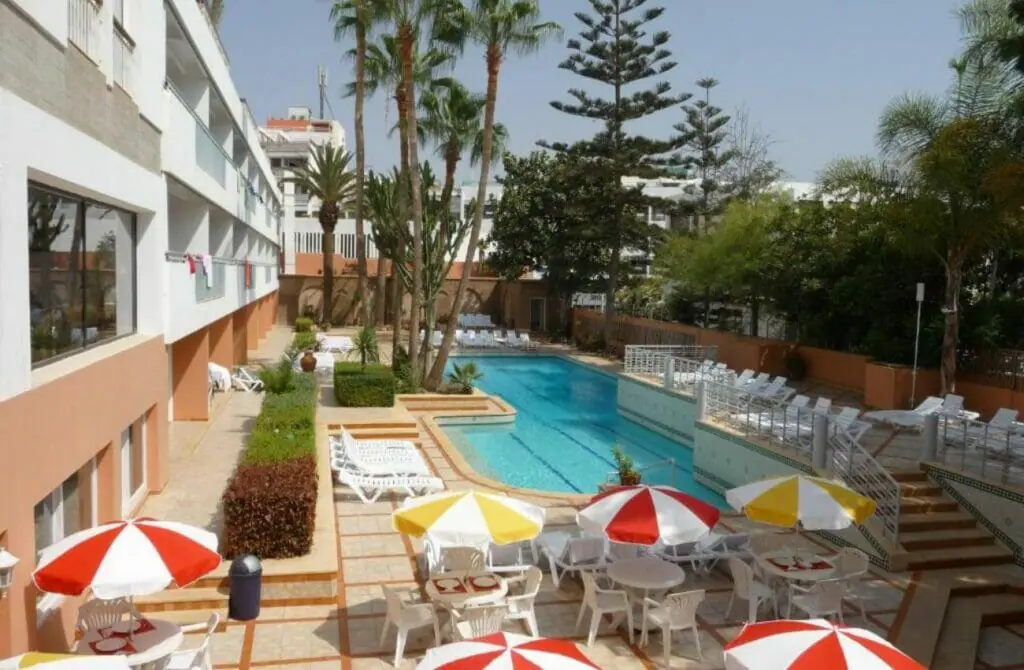 Gay Nightlife in Agadir, Morocco
While exploring the nightlife of a new city can be exciting, it's important to remember that Gay Agadir is a city in a country where same-sex activity is illegal, and being queer is not accepted in public. As such, it's crucial to avoid any displays of queerness or same-sex activity in public.
However, you can still enjoy the 'straight' nightlife in Gay Agadir as in any other city. You can meet new people, try new things, and get a taste of the local culture without attracting unwanted attention.
Whether you're dancing at a club or mingling at a bar, remember to respect the local culture and avoid any behavior that may be seen as queer or same-sex activity. By doing so, you can have a fun and memorable experience while still being mindful of the local laws and customs.
So, step out of your comfort zone and explore the nightlife in Gay Agadir, but remember to do so as a non-queer traveler. Enjoy the city's nightlife while respecting the local culture and avoiding any displays of queerness or same-sex activity in public.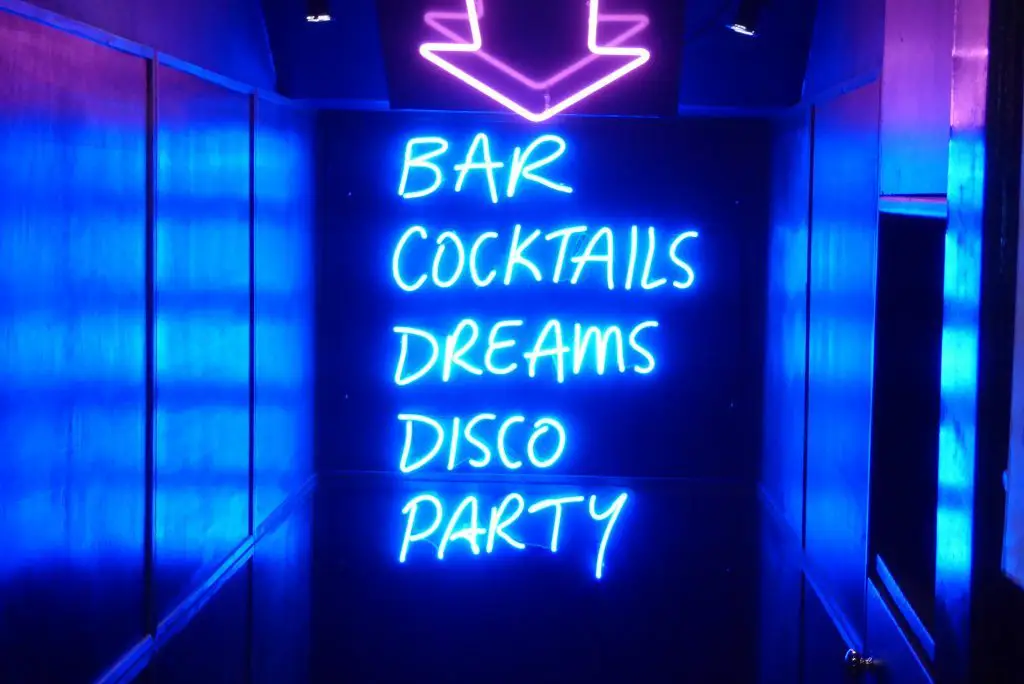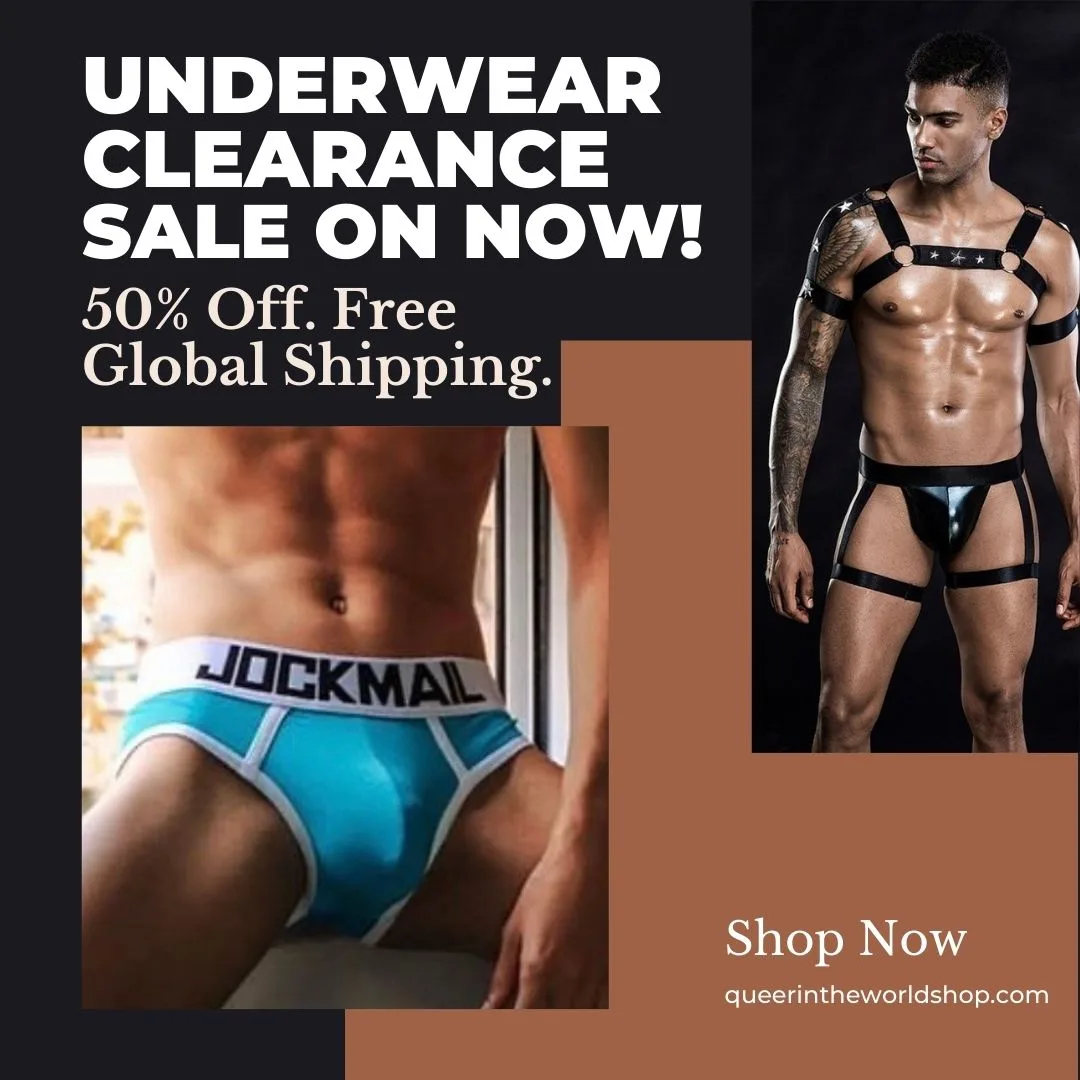 This arty and live music bar captures the essence of Moroccan culture, offering an immersive experience for patrons. As you step into Amane Bar, you'll be enchanted by its artistic ambiance, with captivating decor and an atmosphere that fosters creativity.
The bar takes pride in its live music performances, providing a platform for talented musicians to showcase their skills and create a vibrant backdrop for guests to enjoy. Amane Bar's drink menu is a highlight, featuring amazing concoctions with a Moroccan twist, tantalizing taste buds and delighting the senses. With each sip, you'll experience the fusion of flavors that make Moroccan beverages unique.
Flamingo Night Club is a beach club that stands out as the epitome of luxury and entertainment. This exclusive establishment offers a lounge experience like no other, making it the go-to destination for those seeking a memorable night out.
Flamingo Night Club prides itself on its sophisticated ambiance, combining stunning decor with a lively atmosphere. The club's skilled DJs curate an exceptional playlist, ensuring the dance floor is always filled with infectious beats and energized guests.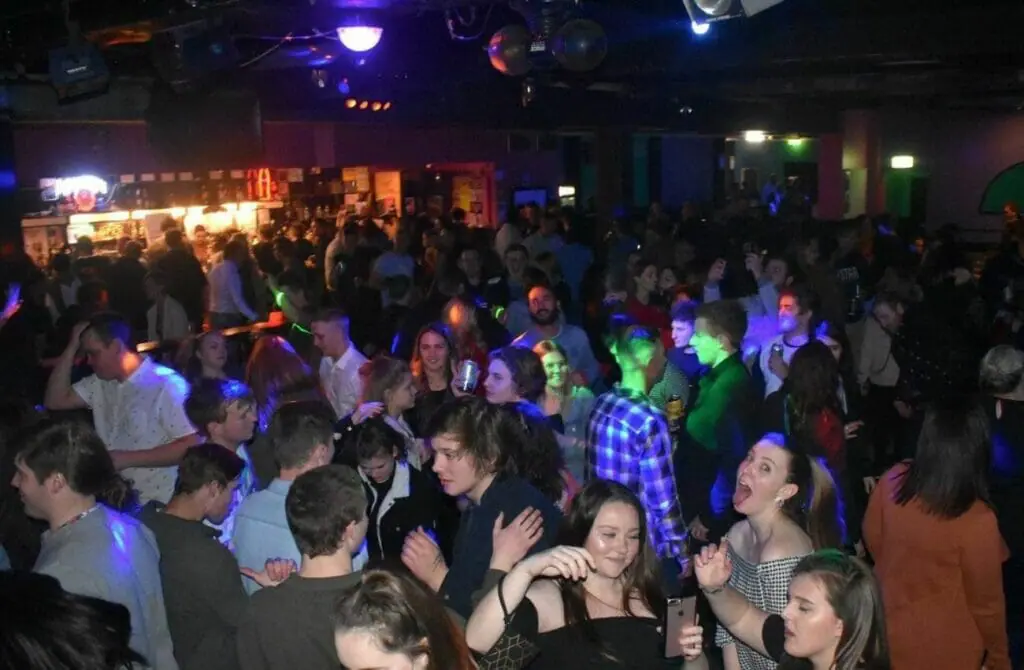 the English Pub offers a unique and lively atmosphere that brings together many different cultures. As its name suggests, this establishment embodies the charm of an authentic English pub, complete with pool tables and gaming machines that add an extra element of entertainment.
Whether you're a pool enthusiast looking for a friendly game or a fan of arcade-style gaming, the English Pub provides a welcoming space to indulge in some friendly competition. Additionally, the pub hosts karaoke nights, allowing patrons to showcase their singing talents and create a memorable and interactive experience.
O Bar, located in Agadir, Morocco, stands out as a unique establishment that caters to night owls and those seeking a drink at any hour. With its doors open 24 hours a day, this bar ensures patrons can enjoy their favorite libations whenever the craving strikes.
Whether you're looking for a refreshing beer, a glass of wine, a spirited cocktail, or any other beverage, O Bar has you covered. Its extensive drink menu offers a variety of options to suit every taste.
Tucked away in Agadir, Morocco, Bar Fly Lounge is a hidden gem that combines coziness with trendy vibes, creating a unique and inviting space for patrons.
As you enter the lounge, you'll be greeted by a warm and intimate atmosphere that exudes comfort and relaxation. The venue's tasteful decor and ambient lighting contribute to its cozy ambiance, making it an ideal spot to unwind and enjoy a night out.
Bar Fly Lounge prides itself on staying ahead of the curve when it comes to trends, attracting a hip and fashionable crowd. Whether it's the music selection, the innovative cocktails, or the overall vibe, this lounge sets itself apart by offering a trendy experience for its guests.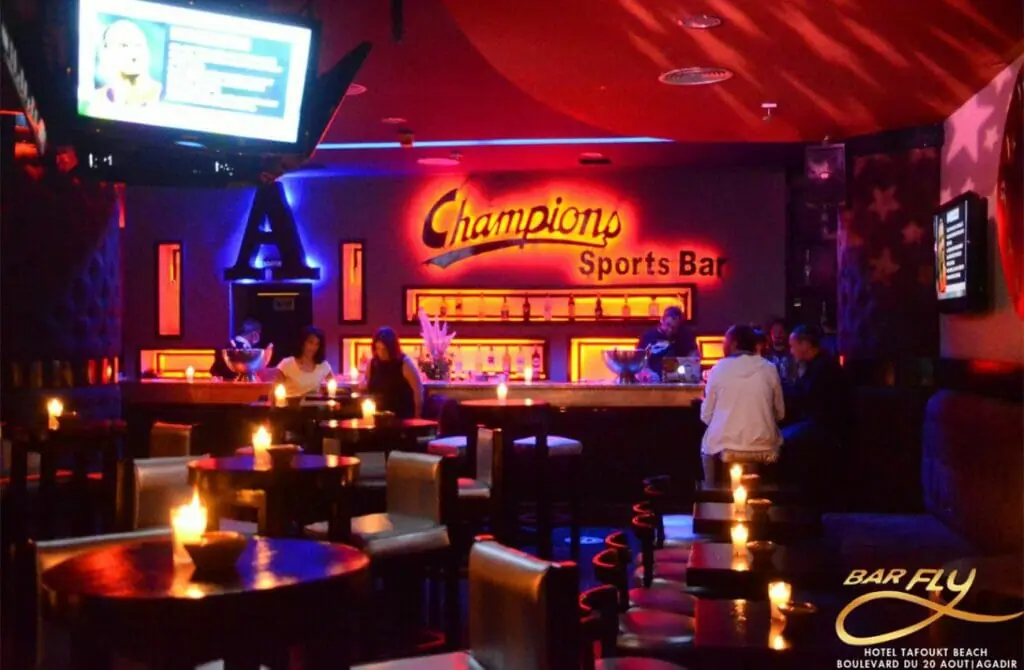 This unique establishment offers a delightful blend of flavors, relaxation, and socialization. As you enter Gilgamesh Lounge Bar, you'll be transported to a world of sensory delight, where the aroma of flavored shisha fills the air, creating an inviting and laid-back atmosphere.
Gilgamesh Lounge Bar is dedicated to providing a truly immersive shisha experience. With a wide variety of flavors, guests can indulge in the rich and aromatic blends, enjoying the smooth smoke and the soothing ambiance.
The club's remarkable building and exquisite furnishings create an atmosphere of grandeur and sophistication. As you step inside, you'll be captivated by the impressive interior design and the attention to detail that sets Naya Club Agadir apart.
The club boasts a top-tier sound system, ensuring guests can dance the night away to the beats of electrifying music, creating an immersive experience for party-goers.
The combination of fantastic drinks and a superb shisha experience elevates the overall enjoyment for visitors. However, it's important to exercise caution with the prices, as there have been reports of scams.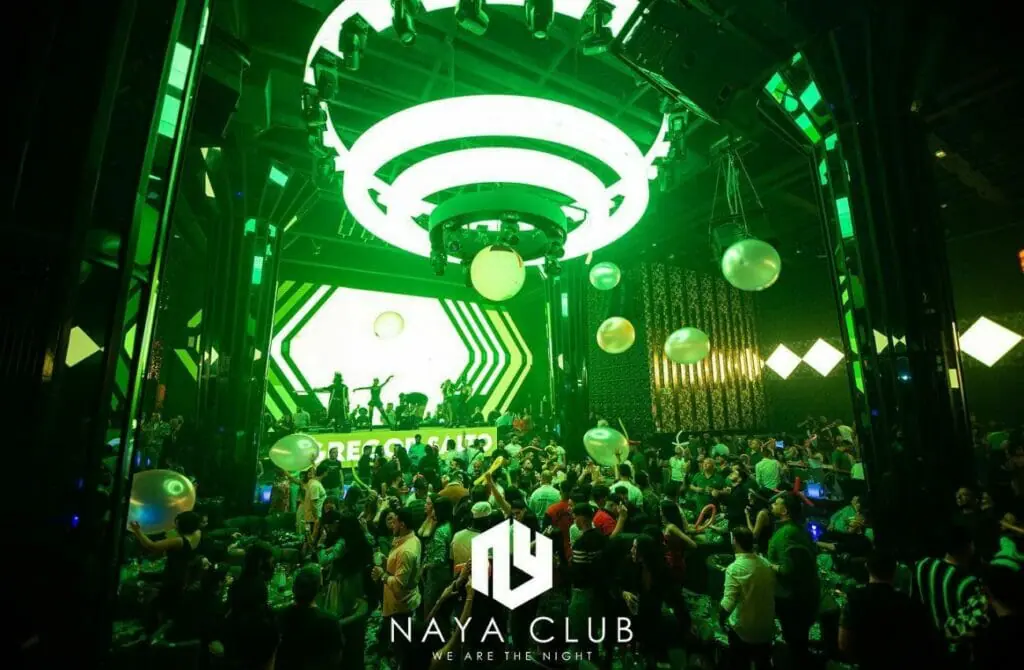 Gay Saunas & Cruising Clubs in Agadir, Morocco
As a queer traveler visiting Gay Agadir, it's important to remember that being gay is illegal in this country. While visiting some of the known gay cruise spots may be exciting, it's important to remember that any same-sex activity is strictly prohibited.
As such, we are choosing not to mention any here, and we do not recommend you try them unless you are with a trusted local (and even then, it isn't our recommendation).
We do not advise engaging in any illegal activity, including hooking up with locals or engaging in public cruising. If you choose hook-up apps, it's important to use a VPN and avoid giving away any identifiable information until you're certain it's safe. We also advise against visiting bathhouses or engaging in sexual activity in public places.
Though, if you are out for fun, always practice safe sex and use protection to reduce the risk of contracting sexually transmitted infections. Queer public health campaigns are not a thing here – as you might imagine. It's crucial to respect local laws and customs regarding LGBTQ+ activities and to keep a low profile when it comes to queer movements.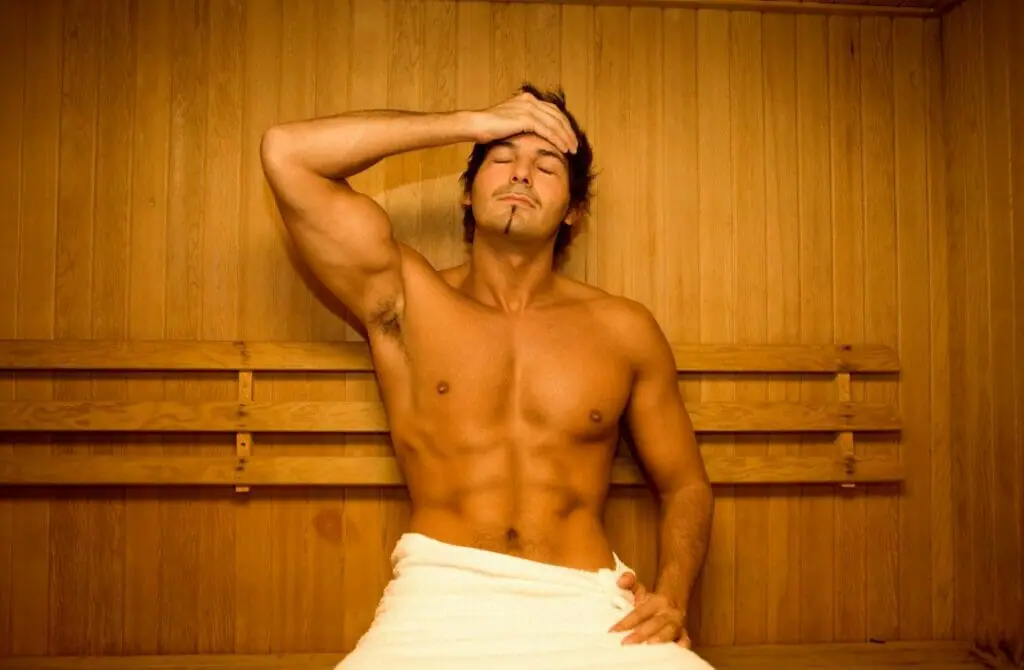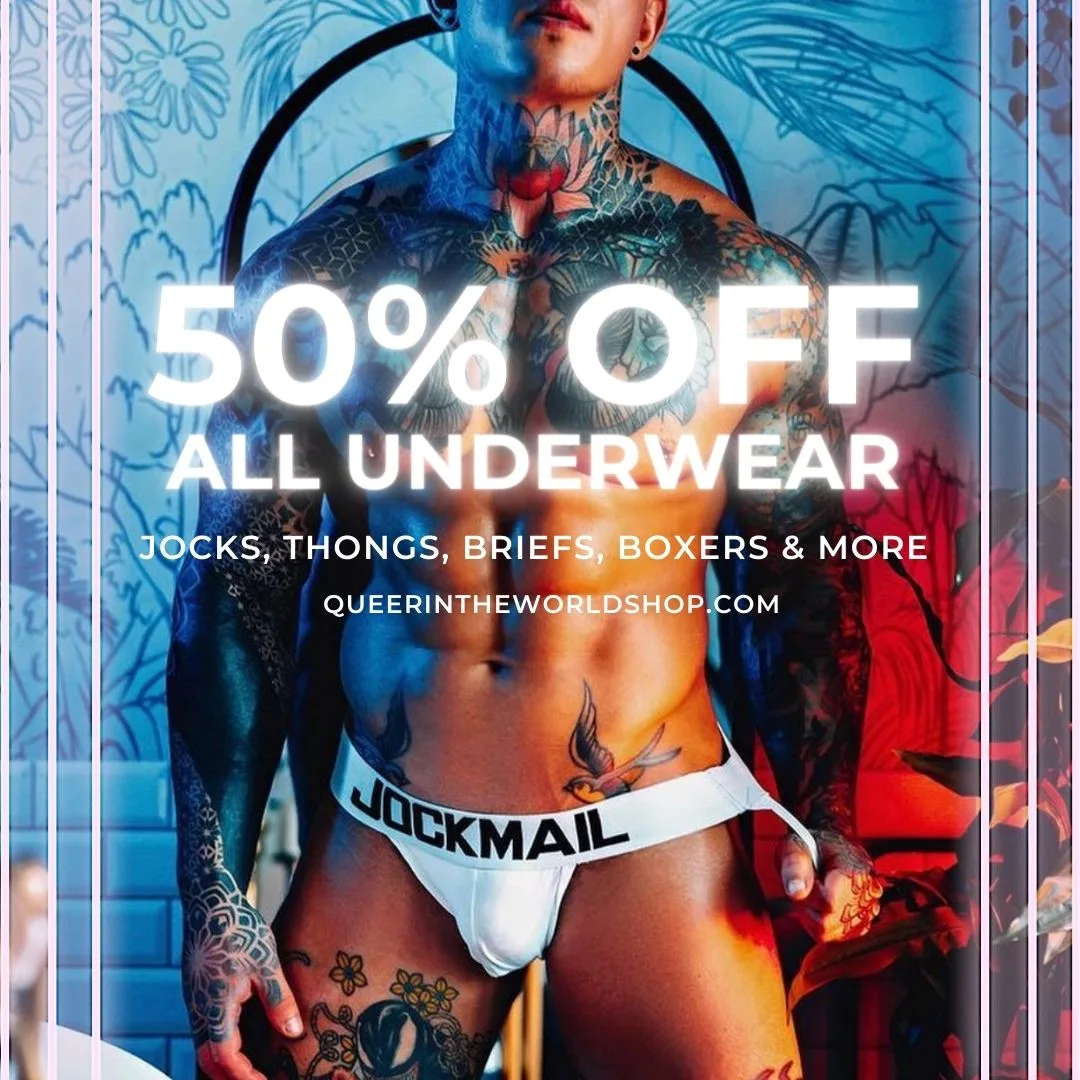 Gay Map Of Agadir
Finding it hard to envisage where everything is in Agadir? Hopefully, this queer-centric map helps where we have marked all the bars, clubs, parties, hotels, saunas, massages, and more will help you stay in the spot best suited to you!