Serbia is not well known for being a massive gay holiday destination, and until recently, it would have been ill-advised to travel there being loudly queer. However, this dreary scene is slowly changing. Today Novi Sad and other parts of Serbia are becoming more accepting of the gay community, and very slowly, people are coming out proud with pride events.
You will be glad to know that even if this conservative country still has a way to go, you will find most people in Novi Sad extremely welcoming to all that grace their streets, with a loud and proud gay community not going silently back into the closet any longer.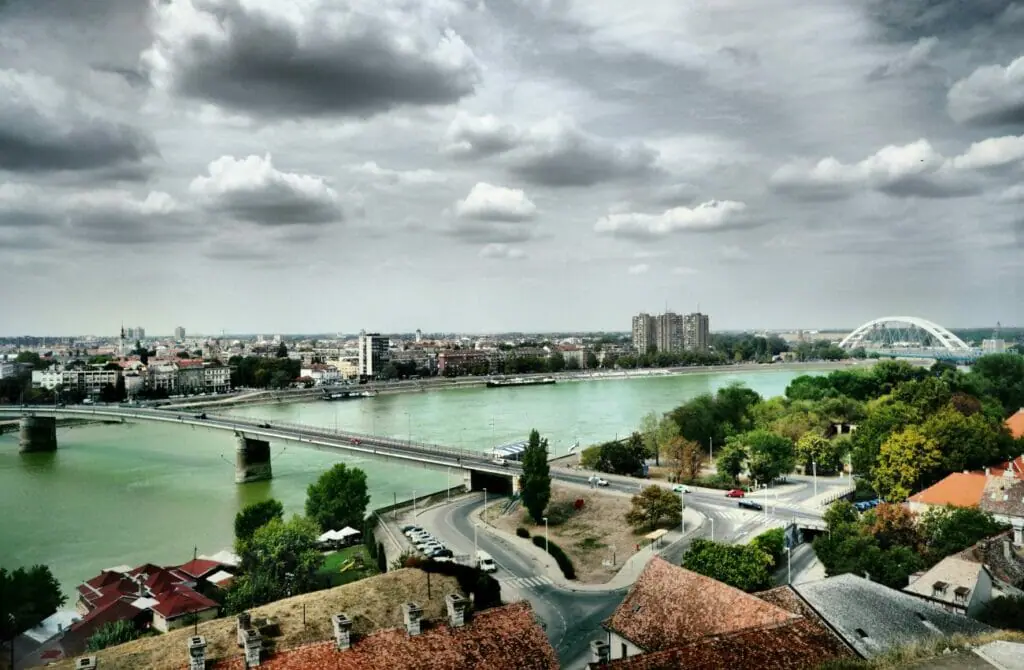 Outside her gay clubs, festivals and bar, Novi Sad is better known to the rest of the world as the host of the yearly EXIT Festival, one of the most significant musical events in Europe, and her thriving young population and pumping nightlife. So, a trip to this place will be one where a night out will always be exciting.
There is also their long history of being a settlement along the Danube, having seen the Roman Empire rise and fall, the Medieval Kingdoms, and the modern age becoming known as Europe's capital of culture.
You can make the most of these endless cultural attractions or head out into the beautiful lands of the Serbian countryside, taking in the stretching beauty of the Danube River or getting a good look from the peak of Mount Fruška Gora. You need not look far to find something exceptional on a gay trip to Novi Sad.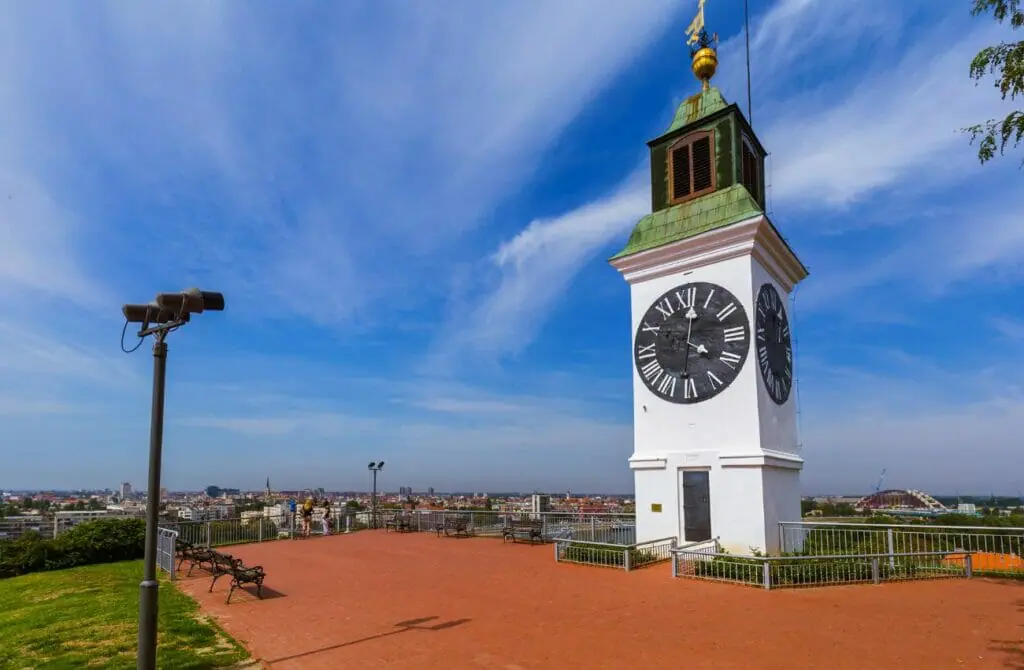 Attractions in Gay Novi Sad, Serbia
Honey, welcome to Gay Novi Sad! Now, let's spill the tea – this city may not be the most welcoming to our rainbow community, but don't let that dim your sparkle! There are still plenty of fabulous things to see and do here, no matter who you love.
As passionate travelers and members of the LGBTQ+ community, we believe that queer travel is not only about having fun and exploring new places but also about promoting cultural understanding and spreading pride.
Through the journey, we can learn about different cultures, histories, and perspectives and share our experiences and identities with others. We can also support LGBTQ+ businesses and organizations and work together to create a safer and more accepting world for all members of our rainbow family.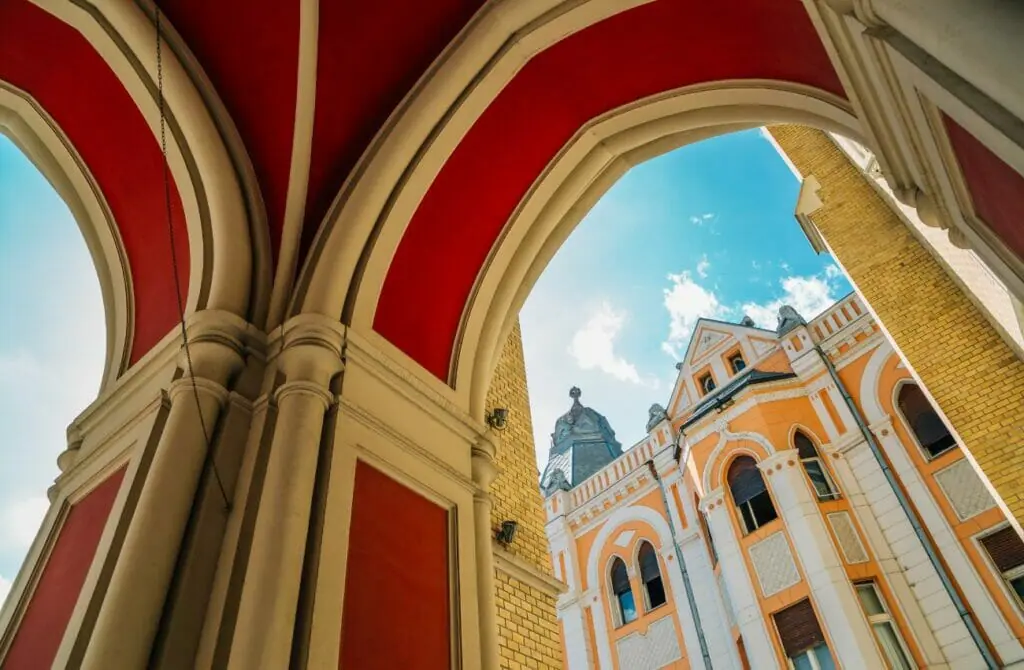 Unfortunately, homophobia and discrimination still exist in many parts of the world, and it is important to be mindful of the laws, customs, and attitudes of the places we visit.
But by being visible and proud and by supporting local LGBTQ+ communities and allies, we can help to change hearts and minds and make a positive impact wherever we go. So let's keep exploring, learning, and sharing, and continue to work towards a future where all travelers can feel safe and celebrated, no matter where they are.
Check out the iconic landmarks and attractions, darling. Visit those historical monuments, museums, and art galleries like the true cultural connoisseur you are.
And, of course, let's not forget about the architecture, parks, and gardens. Trust us, the local cuisine will leave you gagging, and the markets are to die for. And, girl, let's not even start on the cultural events like festivals, concerts, and shows – they are simply sickening!
Now, while we are out and proud queens, we have to keep it on the down-low when we hit the streets, sis. Sadly, this city may not be as welcoming to us as we'd like. But no worries, we'll just have to slay discreetly, okay? Let's show these locals how to live our best lives, honey!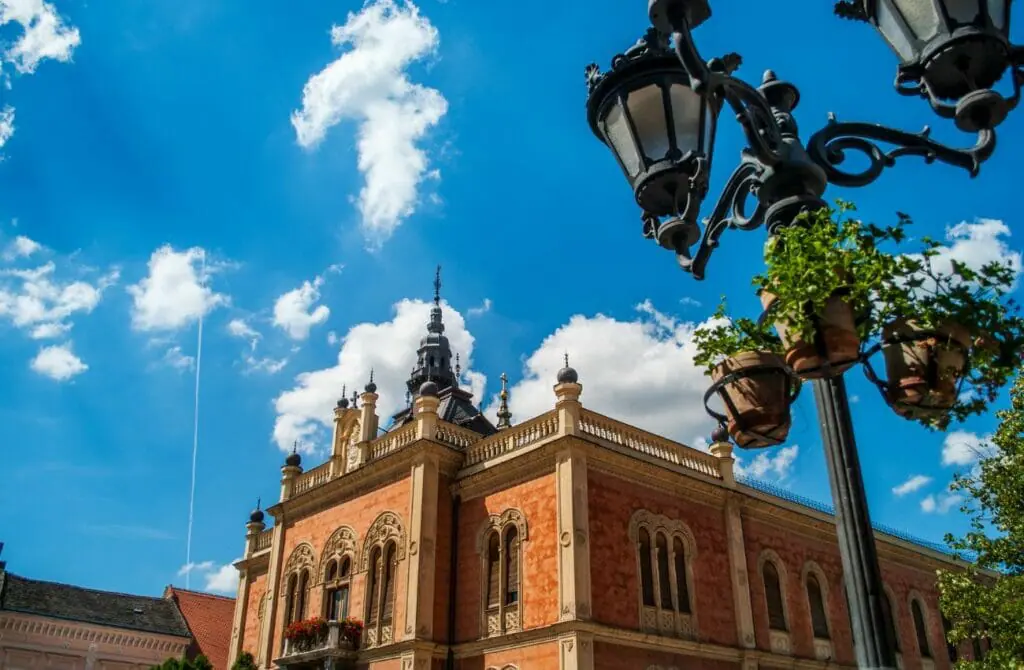 Northern Serbia, Sremski Karlovci, and Novi Sad Tour
Discover the cultural heritage and beautiful landscapes of Northern Serbia on this tour of Sremski Karlovci and Novi Sad. You be able to see first-hand the Petrovaradin Fortress along the Danube and so much more, with the highlight of this whole experience being that you are led the entire way by entertaining guides and a fun-filled itinerary.
The most famous drawer to Novi Sad is the biggest music festival in the region, EXIT. Experience some of the best music from around the world in a lively several-day celebration with hundreds of performers like Illy Allen and Placebo, with many more fresh names and old faces waiting for the crowds to get wild.
Fruška Gora National Park is a site to visit if your best holiday involves endless hiking opportunities with great mountain peaks to get great views of Novi Sad and Northern Serbia. You will be mesmerized by the forests, orchards, and fields while treated to enchanting wildlife. Plus, with walks for all levels, both flat and incline hikes, this is a decent decision for all gay travelers.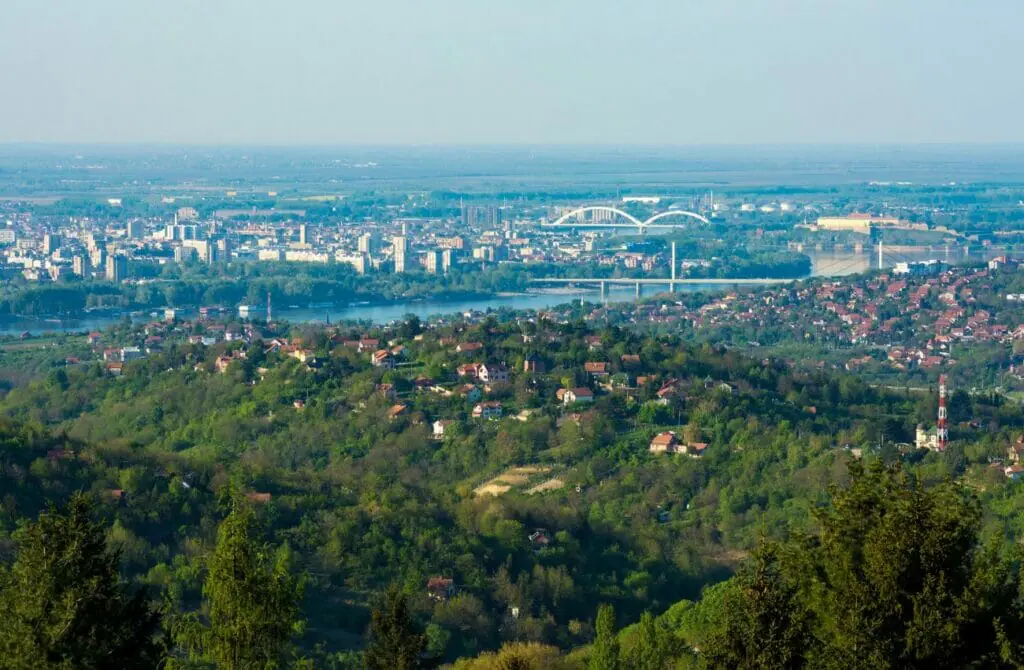 Serbian National Theatre
Spend a night at the opera at the Serbian National Theatre, which plays out of their 19th-century building. You may be in town when they have their annual Sterijino Pozorje, a pretentious event in Serbia that celebrates their art over a few days, where groups compete to see who is the best in their field.
Monument to the Victims of the Raid
Erected in 1971, this monument by Jovan Soldatović is dedicated to the victims of World War Two with the names of victims from the 1942 January Raid. It is a reminder of this terrible time on Raid Quay along the riverbank with a riverside park open to all to come and remember those lost and celebrate the area's transformed beauty today.
Museum of Vojvodina
One of the largest museums in Novi Sad is the Museum of Vojvodina, with over 400,000 artifacts in its collection and a wide range of exhibits to get you up close and personal with the city's history. The building is also a marvel; you can get lost in its galleries or expansive park.
Danube River
Novi Sad resides along Europe's second longest river, the Danube, which is a treat to visit for those after a little break in nature. Not only is it the backdrop to some of their famous cultural heritage sites like the Petrovaradin Fortress, but numerous parks and riverbank walks close to the city, which makes it easy to stretch your legs even without a car to travel outside the city to their national park.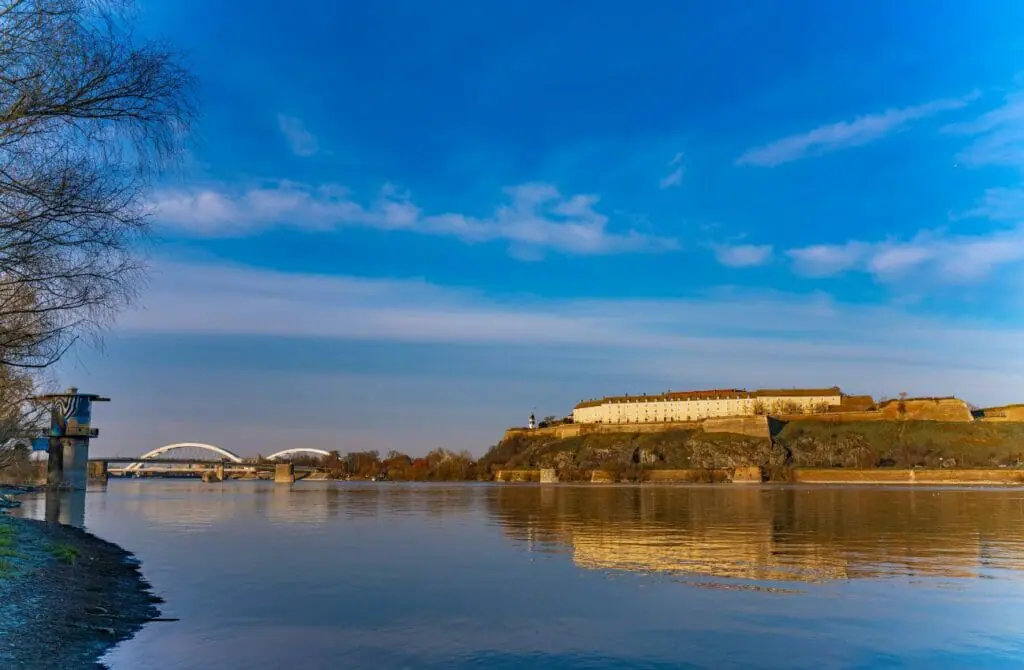 Tanurdžić's Palace
When visiting Liberty Square, a great place to visit is the Tanurdžić's Palace which is not a royal palace in the traditional sense but a 1930s building for a prominent merchant Nikola Tanurdžić who built it to serve multipurpose options.
It was the site of the first city's cinema in 1939, and until the end of World War Two, it was the family home of Nikola Tanurdžić until he was evicted and the palace was turned over to the city.
The Gallery of Matica Srpska
Take on one of the best art collections in Novi Sad at the Gallery of Matica Srpska, where you will encounter a rich collection of 18th – 20th-century Serbian artworks and a wide range of modern and international pieces.
Be blown away by their permanent collection to become acquainted with Serbian art, and then check out their latest temporary show that could include famous pieces you've always wanted to see in person. This is a great way to fill in an afternoon on a lousy day or to get a taste of Serbian art.
Petrovaradin Fortress
Found in Petrovaradin (part of Novi Sad), the iconic Fortress shares its name, although it is also known as the Gibraltar of the Danube because it resides along the river's bank. This structure was built in the 17th century as a military defense during the Austrian-Turkish wars. However, its site has archaeology unrelated to the fort that dates back to settlement in the area at 19,000 – 15,000 BC.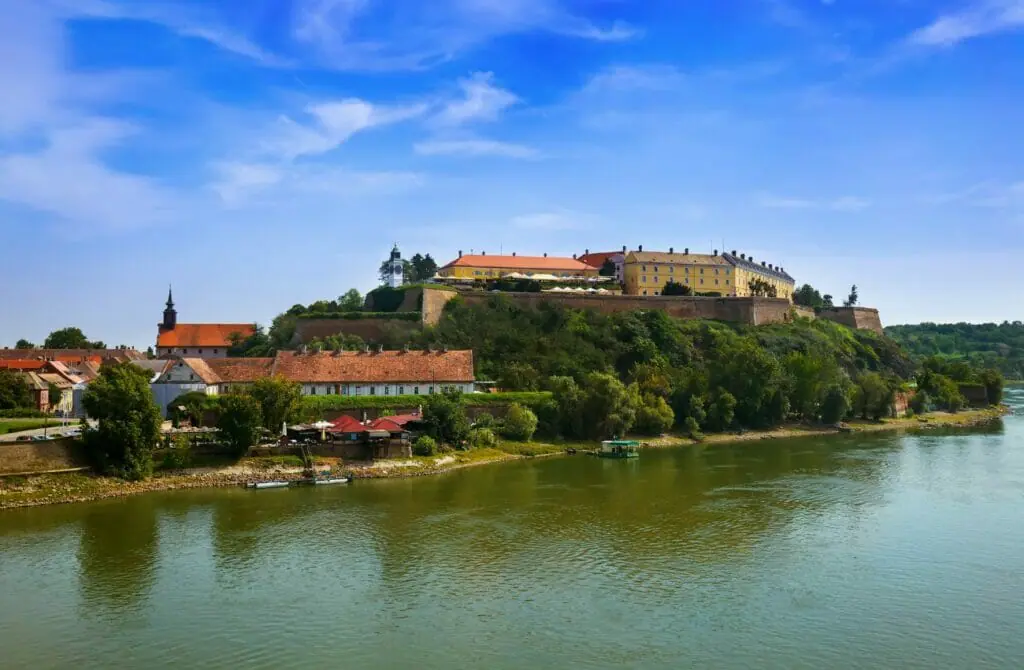 Petrovaradin Catacombs
Dive underground and see a little bit of the dark, morbid side of Novi Sad at the Petrovaradin Catacombs found beneath the local fortress. These military galleys are not, in the traditional sense, burial catacombs, despite their name. Instead, you will find up to ten miles of winding pathways with different artifacts. You may encounter masonic symbols in one part and Kaiser Well in another.
Name of Mary Catholic Church
Built-in the 19th century, the Name of Mary Catholic Church is a central meeting point of spiritual life in Novi Sad and a delightful building to gaze at! Its Gothic Revival spire pierces the cityscape as a beacon for visitors to enter her sanctuary or wander around her spacious exterior at Liberty Square.
Liberty Square
In the center of Novi Sad Liberty Square is her main square, dividing up the busy streets with delightful seating and excellent attractions. It is bordered by beautiful buildings ranging from the Mary Catholic Church standing front in center to the Tanurdžić's Palace and the oldest hotel in the region Vojvodina Hotel.
Then if that wasn't all, in the center of the square is a bronze statue of Svetozar Miletic, a former mayor of the city who was foundational to the city you see today.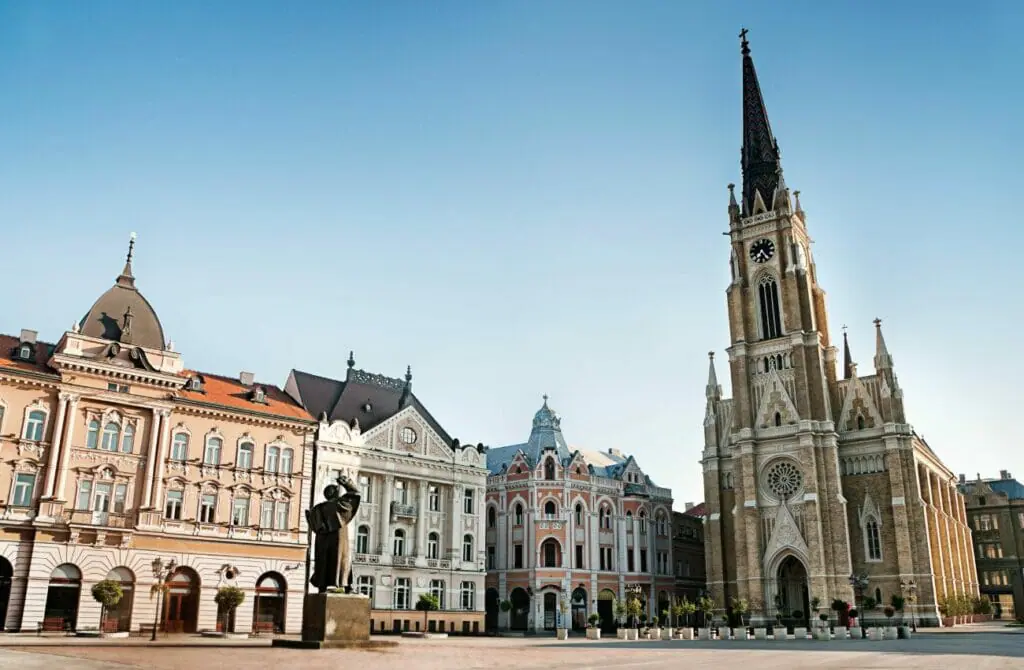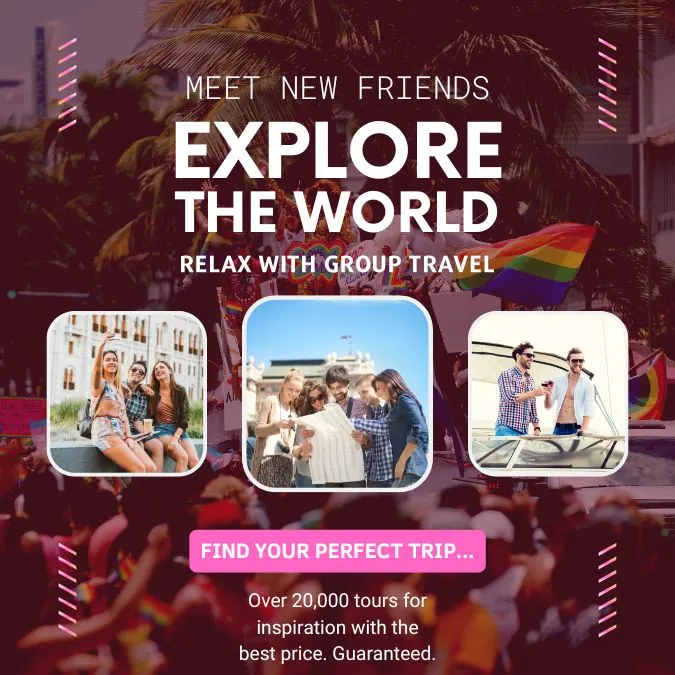 Gay-Friendly & Gay Hotels in Novi Sad, Serbia
Don't wait another minute to book your stay at one of the most fabulously queer-friendly hotels in Novi Sad! While many establishments in town might not welcome our rainbow family, these hotels have all pledged to embrace our queer spirit with open arms.
From non-discrimination policies to LGBTQ+ resources and amenities, these hotels go above and beyond to create a safe and inclusive environment for all guests who identify as LGBTQ+. And if you're looking for a place to stay in an area known for being LGBTQ+ friendly, these hotels have got you covered too.
In addition to the locally-owned gay-friendly accommodations in Novi Sad, international hotel chains can also be great options for LGBTQ+ travelers. Many of these chains have implemented policies and training programs to ensure that their hotels are welcoming and safe for LGBTQ+ guests.
They may also have LGBTQ+ affinity groups within the company, which can help to promote a culture of inclusivity and support for queer travelers.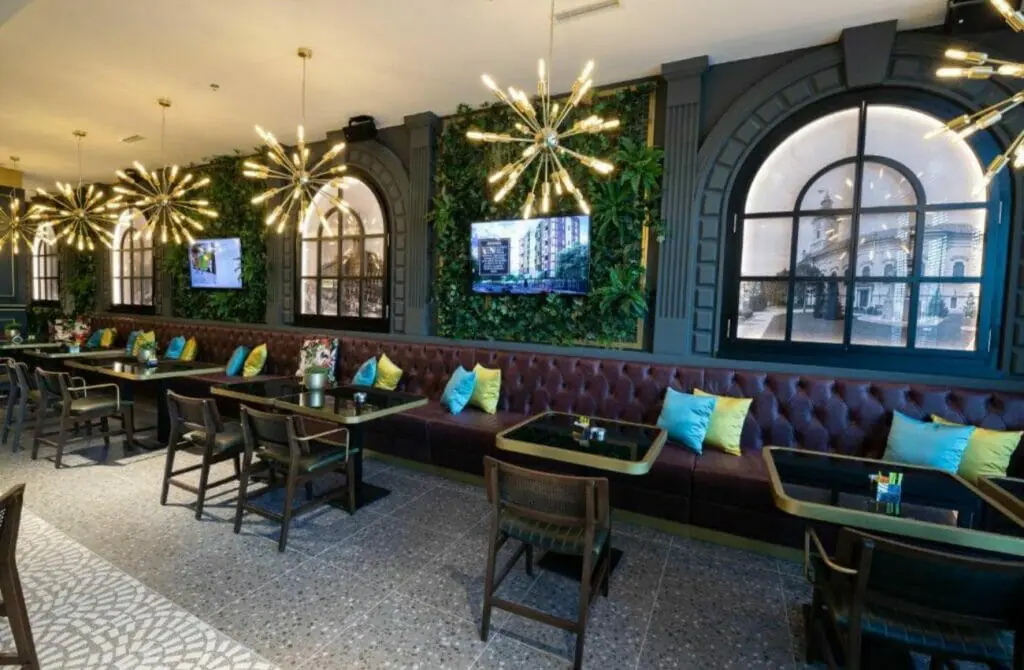 Moreover, international hotel chains are often known for their high-quality amenities and services, which can provide a more luxurious and comfortable stay for LGBTQ+ travelers. With a global presence, these chains can also offer a sense of familiarity and consistency for queer travelers navigating unfamiliar destinations.
Whether you choose a locally-owned gay-friendly accommodation or an international hotel chain, it's important to do your research and choose a place that will make you feel welcome and comfortable during your stay in Novi Sad.
So why wait? Book now to experience the comfort, luxury, and acceptance that these gay-friendly hotels in Novi Sad have to offer. With options to fit every budget and preference, you're sure to find the perfect home away from home.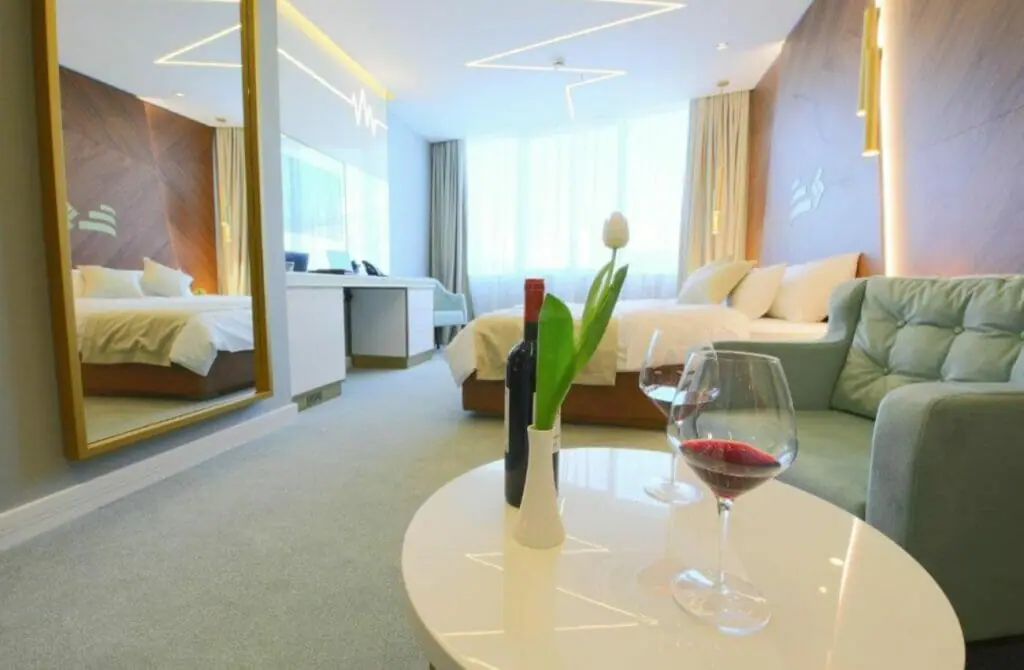 Stay in the height of luxury at Hotel Pupin, five stars with three hotels rolled into one! You can expect this central city hotel will blow your mind with several unique services to make your holiday in Novi Sad extra special.
These include the three restaurants and bar, with a breakfast buffet open to guests for a fee, taking the hassle out of cooking for yourself. They also have cozy rooms, easily the highlight of this place, current premium services with private ensuites, royal wooden decor, soft beds, and great city views from the upper floors.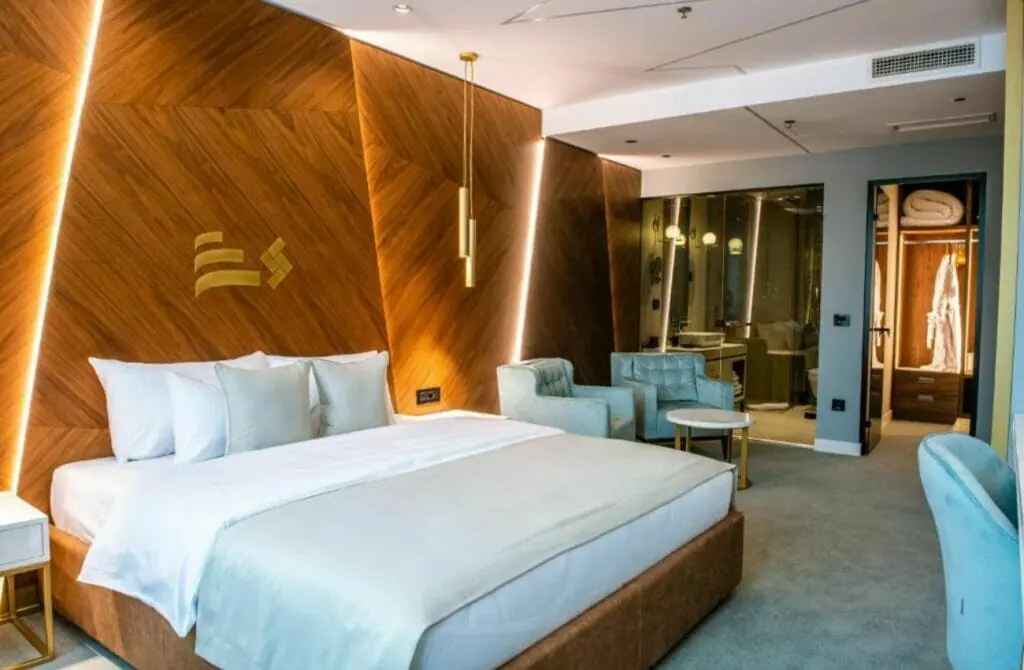 In the cozy city, Sheraton Novi Sad shines as a popular four-star hotel attraction, one of the few places where you will be treated to a full-service spa and fitness center as part of your guest's package.
Also, you will be impressed by spacious dining and lounging areas where you can take full advantage of their bar, coffee shop and restaurant, which could also include breakfast in bed! They also offer business services, bike hiring to get around the city quickly, and brilliant private quarters with cozy, relaxing spaces after a busy day.
Kombinat Rooms City Center ☆☆☆☆
Take in the tranquillity of Kombinant Rooms City Centre, a three-and-a-half-star hotel popular with business travelers or visitors who love a complimentary breakfast! Here you will be treated to all these things, and we are just getting started as the restaurant, coffee shop, and bars also make guests feel like royalty.
Plus, the dining hall is spacious, decorated with hanging indoor plants, with the option to dine on their outdoor terrace if it is a fine day. They also have bike rentals to help guide you around the city. However, parking is also an option.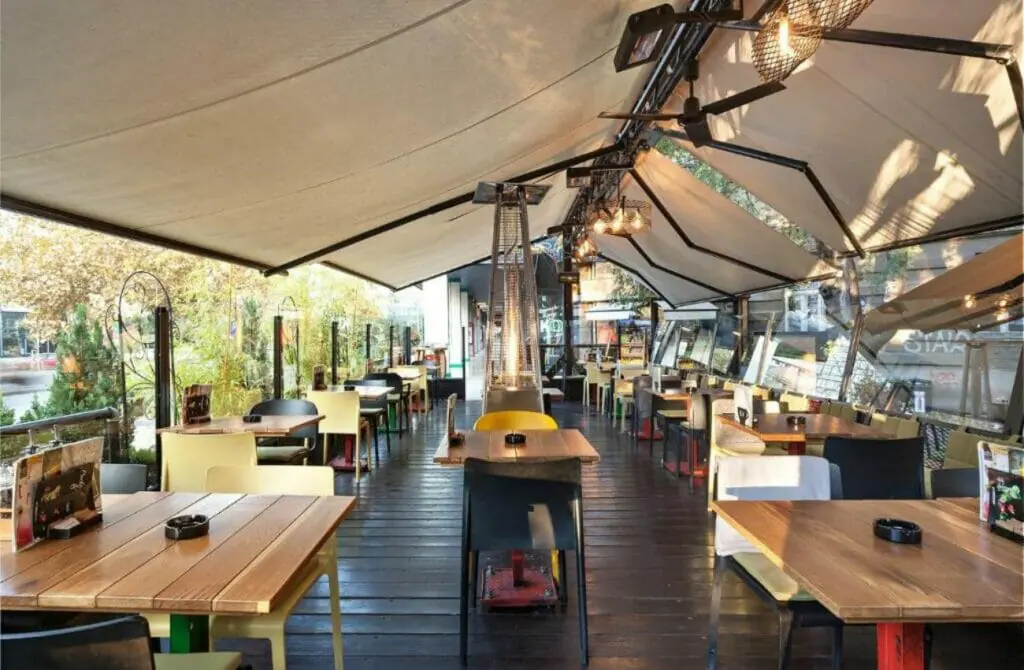 Another brilliant three-and-a-half-star hotel is the Panorama Aqualux, where you not only get complimentary breakfast and sauna as part of your package, but they also have an outdoor pool and lounging areas, a rare find in Novi Sad.
When you are done being pampered, you can enjoy delicious meals at their restaurant or a drink at the bar before you retire to your fully-equipped rooms, where you may find it hard to leave at the end of it all!
Outside Novi Sad in the wild south of Fruška Gora National Park, you will find nature right at your doorstep in this private house that is all for you!
You will be treated to two spacious bedrooms, one bathroom, a kitchen, a lounge, an indoor and outdoor dining area, and a seasonal swimming pool. Everything is provided for you, and you can relax after a home-cooked meal in a one-of-a-kind stay in Novi Sad.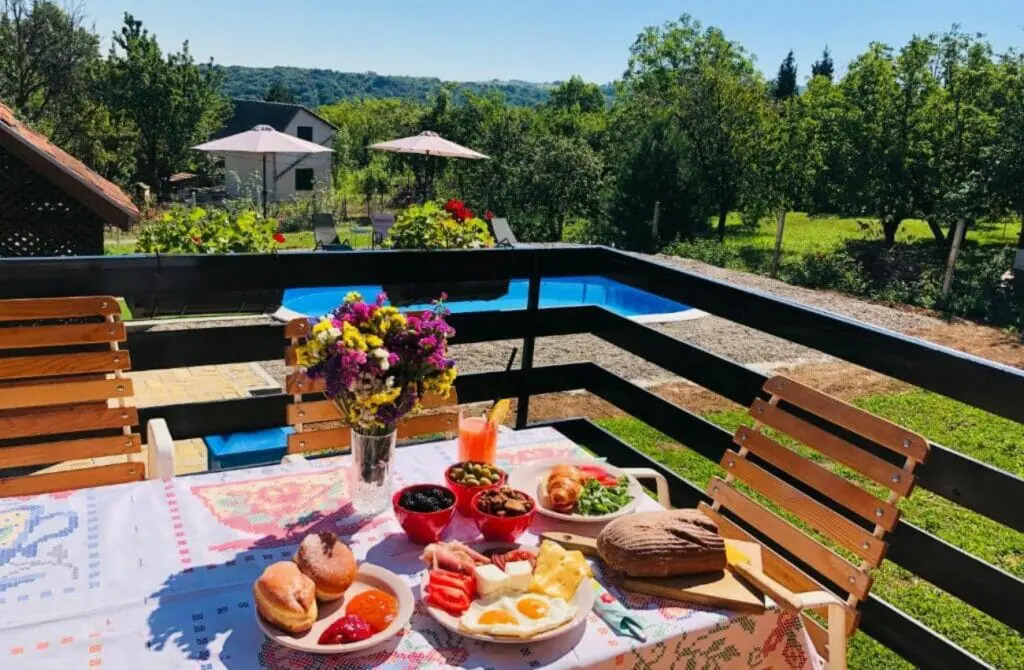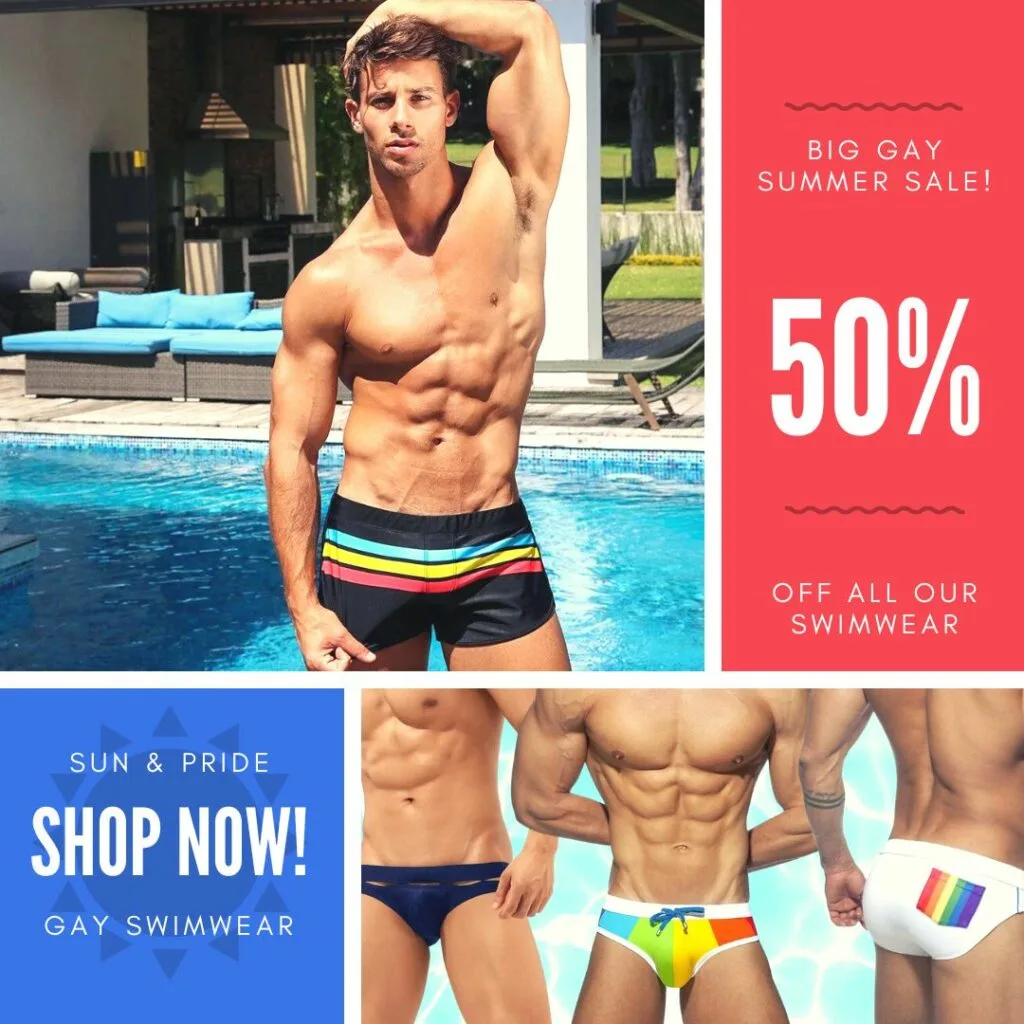 Standing as the oldest hotel in Novi Sad, in operation since 1854 with many names, today, Hotel Vojvodina is the crown jewel of the city's accommodation heritage and a beautiful place to stay directly off Liberty Square.
You have the city at your fingertips in this place so that you can take full advantage of this and their almost two years of customer service experience. Its appearance has primarily been left unchanged except with the quick adoption of modern luxuries, such as its bar and restaurant area, outdoor garden, cozy guest lodgings and a great range of choices for budgets and traveler needs.
For an excellent three-star hotel in the center of Novi Sad, the Prenociste Stojic is a top choice, with bike rentals allowing you to see it all without a car. They also have breakfast for a fee from their restaurant, which serves lunch and dinner options and a bar with excellent drinks to complement delicious food.
After a budget-friendly hotel in the center of Novi Sad, those who will be pleased with this two-and-a-half-star Gorski Vrt. You get a cozy bedroom and a choice of breakfast for a fee and dining options on their outdoor terrace or inside their quaint dining hall. After a busy day exploring the town, they also have a restaurant and bar for drinks and food for later in the day.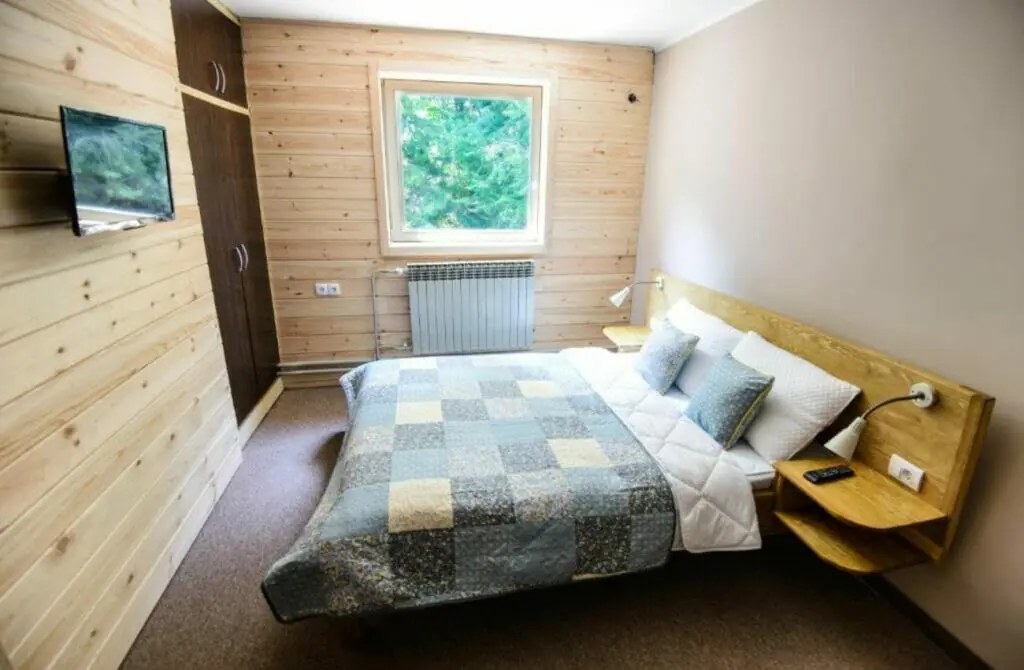 Gay Nightlife In Novi Sad, Serbia
Exploring the queer nightlife scene in a new city can be one of the most exhilarating experiences while traveling, and Gay Novi Sad is certainly no exception. Not only do you have the chance to meet new people and make friends, but you'll also immerse yourself in the local culture and learn more about the LGBTQ+ community.
Whether you prefer to connect with other queer folks in person at a gay bar or club or through a hook-up app, Gay Novi Sad has plenty of options for you to explore. However, it's important to keep in mind that many of the public spaces in the city are not queer-friendly, and it's best to avoid displaying overt signs of queerness in certain areas due to the risk of discrimination or even violence.
So, go ahead and venture out to experience the vibrant and diverse queer nightlife in Gay Novi Sad, but always prioritize your safety and well-being. Take precautions when meeting new people, and be mindful of your surroundings. With a bit of caution and a lot of fun, you're sure to have an unforgettable time in this amazing city.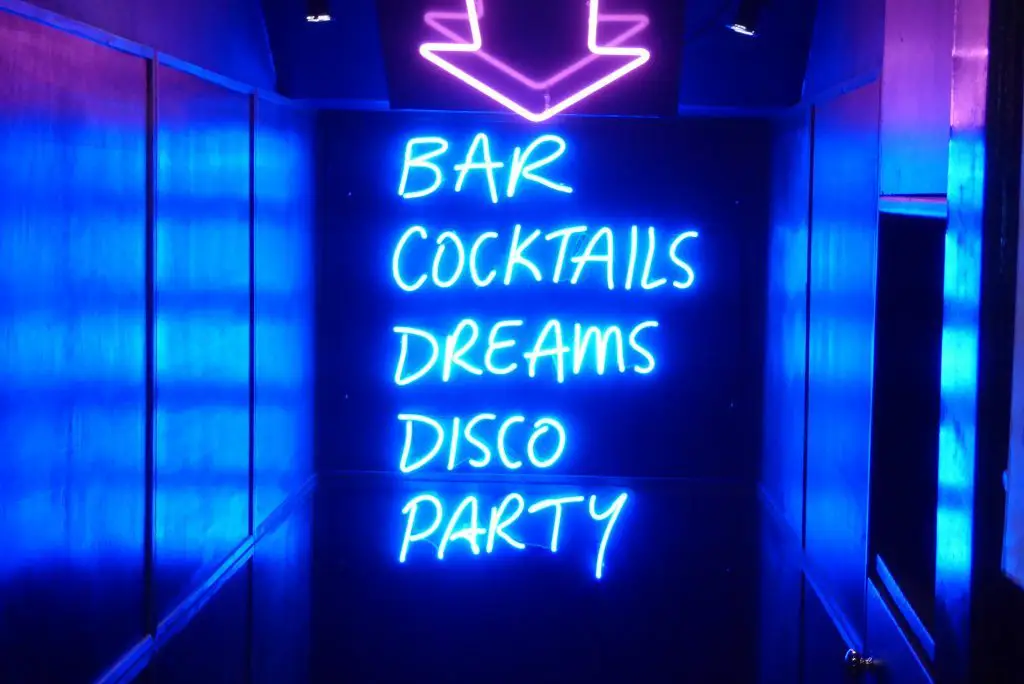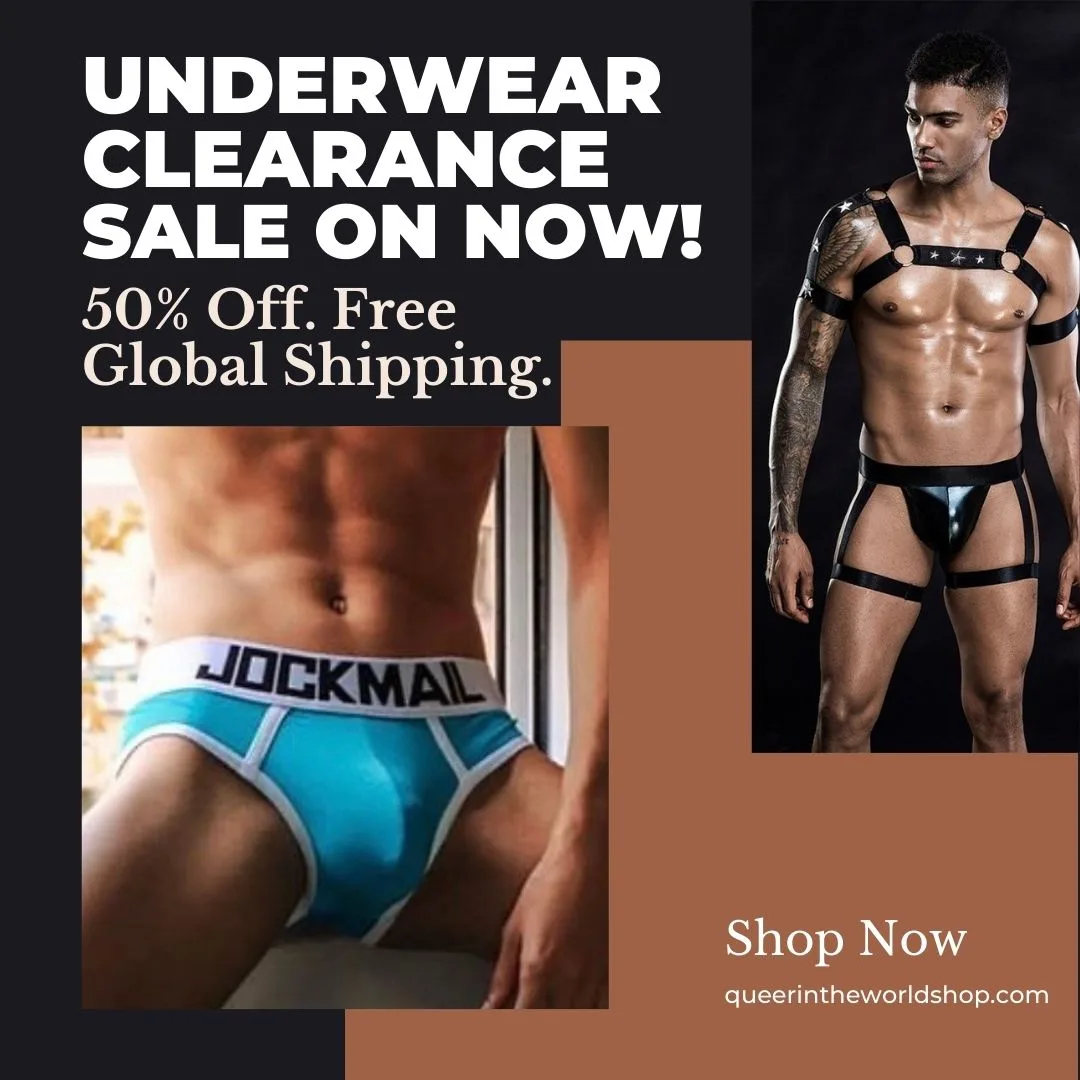 Gay Bars In Novi Sad, Serbia
Queen
(Temporarily or permanently closed. If you know something, please suggest an edit.)
Those after a gay bar in Novi Sad need not look far from Queen, an almost exclusively queer man bar, so this is the perfect place for men to find a great social gay scene in the city.
You can enjoy a hearty drink and chat with their friendly bar staff or try your luck at sweet talking some of the patrons, and you never know what your night may hold! Although you will find mainly men here, it's open to people from all walks of life, so don't be afraid to check out Queen!
Gay Parties & Gay Clubs In Novi Sad, Serbia
Come Out
Since 2010, Come Out has been the center of gay social life in Nova Sad, where they are not only the minds behind Novi Sad Pride but a host of other fun-filled queer events that keep the gay scene alive in their city. They also run the local queer space in town on the street Šafarikova 7/10, open from Monday to Friday for anyone that wants to stop by to say hello.
Novi Sad Pride
Since 2019, Novi Sad has been the proud parent of its pride festival, where the Serbian queer community can celebrate their rainbow members and welcome visitors from outside the country to this beautiful city. They don't shy away from wearing bright pride colors, being loud and proud in numerous ways.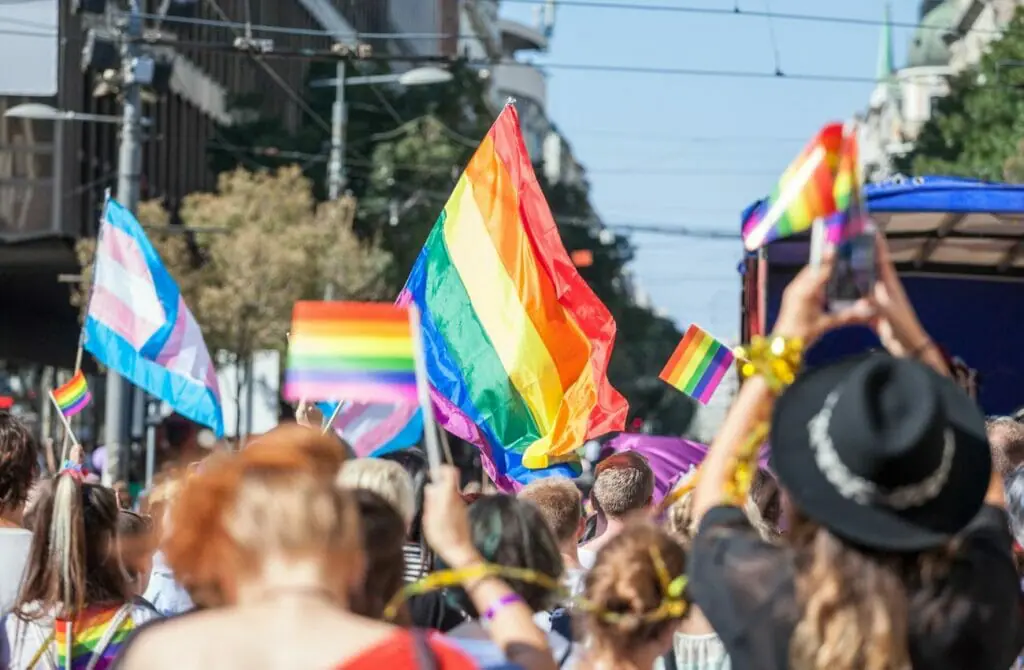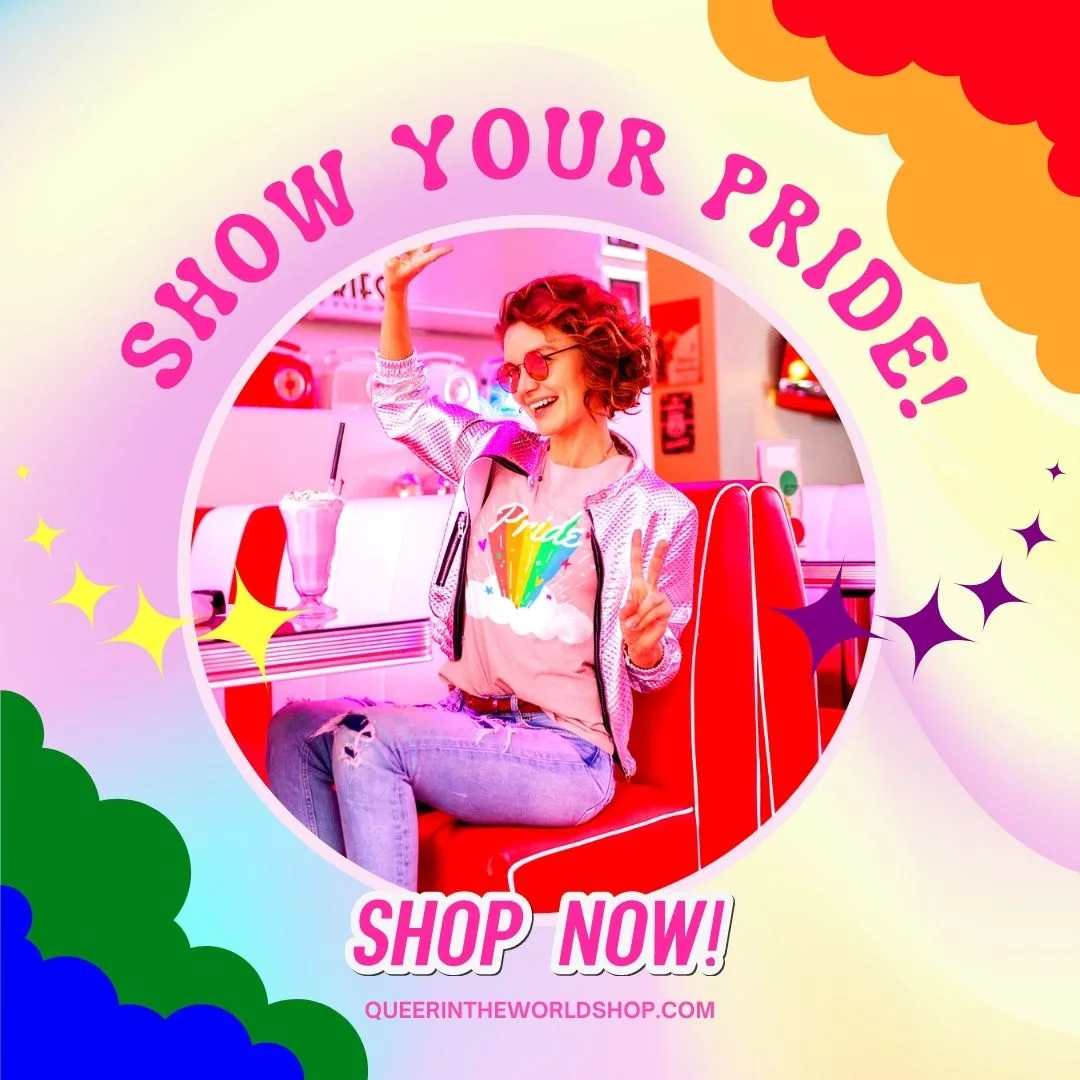 Gay-Friendly Nightlife in Novi Sad, Serbia
My Place Bar: Centre For The Affirmation of Culture, Arts And Human Diversity
Found by Liberty Square, My Place Bar is the perfect place for a lunch or delicious cocktail while exploring the cultural heritage of Novi Sad. Many stop here for a light meal or drink before they head out to night entertainment, such as the theatre or nightclubs in the area.
The nightclub Cactus Bar is the place to be when you need a late-night party. You will be gifted a real treat with their loud live music and explosive dancehall, and an ever-flowing bar with drinks dancing will be a breeze. You bet you will see cactuses all night, except these will be needleless and up for a great time.
Those after a traditional pub experience promising hearty gruel and delicious ale will be satisfied by Gerila Bar. They aren't just the place to be an early evening for fuel to start the night in style, they play host to live acts from Rock 'n Roll through 2000s-themed parties, so it's never just a quiet night. They also have coffee outside of alcohol, so they are a great place to stop by for a late-night refresher.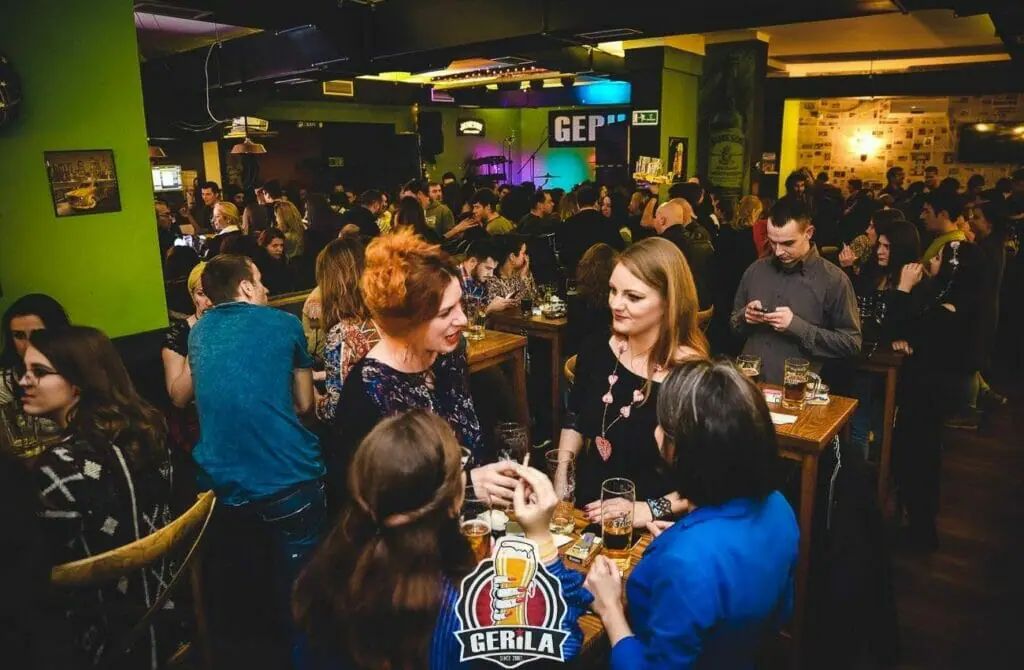 One of the best cocktail bars in Novi Sad is the favorite Absolut Club, where you can enjoy a great variety of cocktails from friendly staff, but if you feel adventurous, you can sign up for their evening mixology classes. However, if a leisurely evening is on the cards, their laidback art deco decor with soft loungers makes this simple desire easy.
Named after the iconic nightclub from London, The End is the place to experience the electronic and DJ dance scene of Novi Sad. This is an open-air nightclub with outdoor seating, a dancefloor and a bar, so it is best experienced during Summer, and you may also find it closed during bad weather. However, its unique setting makes it like nothing else in the city.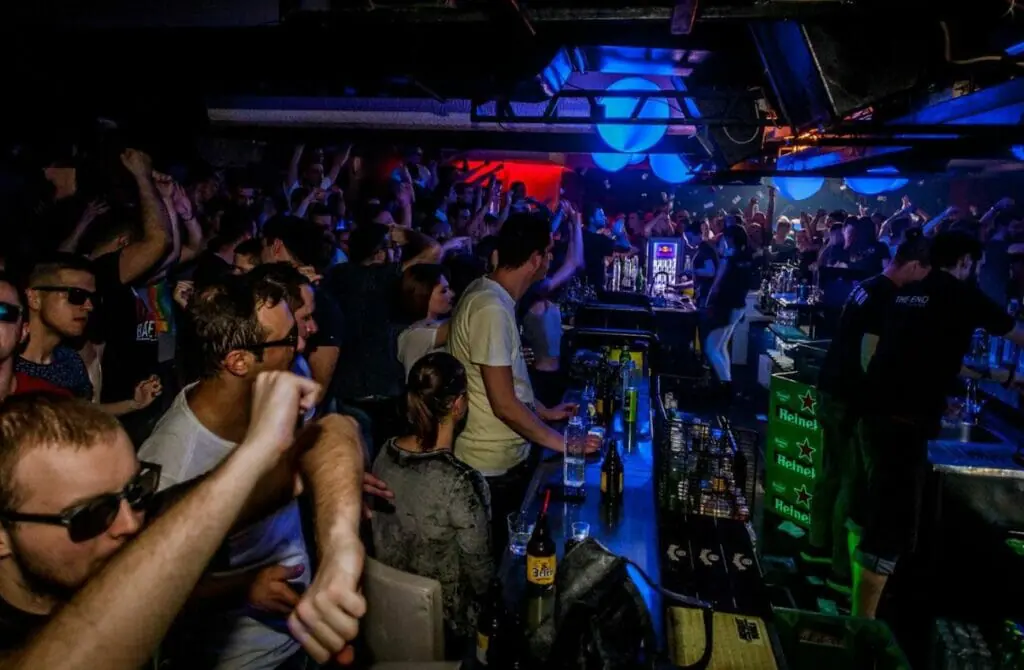 Club Placebo is a quaint little club providing a laidback musical drinking venue in the middle of the city. They regularly host live events, but if there isn't a band on the stage, their ambiance and strobe lights make for a party all around the club. The music is also verging on edgy, with indie artists and metal tunes, a fresh break from other mainstream pop tunes.
Experience a slice of Cuba at the Cuba Libre Novi Sad with this little bar decorated to the seven seas with Caribbean pirate decor. This is a unique place not just to drink because of its wooden boat bar, but the hanging-high disco ball is a reminder of the main reason people come here. Whether here for a drink or a dance to tunes, it will be a liberating experience.
One of the classiest cocktail lounges in Novi Sad is Tesla Lounge & Bar, where drinks are divine, and you can make the most of their outdoor seating for those warm nights.
Paired with a drink, you can relax into their soft chairs and let the evening entertainment take your night to the next level, playing live acts from bands to solo singers. They also offer coffee and a varied food menu, so if you want a romantic place for a date, this could be the place.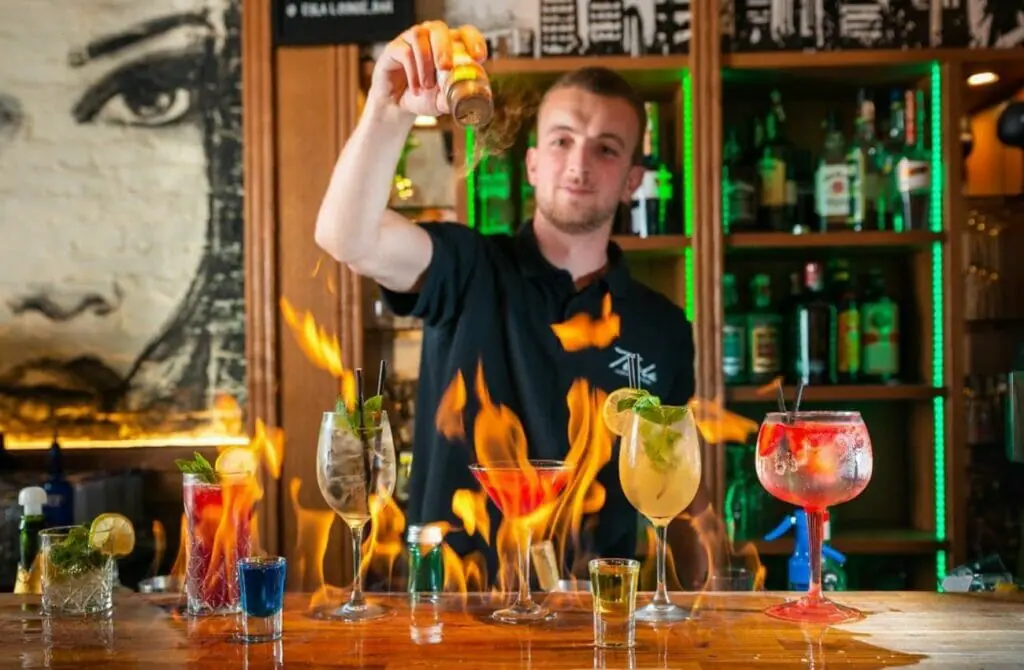 Cruising & Gay Saunas In Novi Sad, Serbia
You won't find a loud gay cruising scene in Novi Sad, so if you are after a complete gay cruise that includes a gay bar and gay sauna, you will be sorely disappointed.
However, despite what is lacking, she has a small gay nightlife scene at her gay bars so that you can meet fellow members of the queer community that way. There are, of course, also gay dating apps which never fail to disappoint in big cities, so this will be where you can have the most luck if cruising is on the cards.
When exploring Gay Novi Sad, there's more to life than just cocktails and beers. One aspect of the gay scene that many of us queens love is checking out the local gay saunas and cruising clubs.
Granted, Novi Sad isn't quite as wild as Amsterdam, Barcelona, or Berlin, but these steamy venues still offer the perfect opportunity to meet new people, socialize, and engage in some hot and heavy action without swiping left or right. However, remember that these venues can differ in terms of vibe, patrons, and rules, so it's a good idea to be informed before you dive in.
Gay saunas, sex clubs, and cruising have long been popular ways for queer men to meet and engage in sexual activity, particularly in countries where same-sex activity is not widely accepted or may even be illegal. In these places, gay saunas and cruising clubs provide a safe and discreet environment for queer men to explore their sexuality and connect with like-minded individuals.
Despite the rise of gay dating apps, many queer men still prefer the anonymity and physical connection that can be found in these spaces – so somewhat counter-intuitively, you might have a hotter experience here than you would at home.
We recommend checking out our guide to cruising for first-timers before you get started, which should give you the lowdown, and always practice safe sex. Keep in mind that local laws and customs regarding gay venues and sexual activity should always be respected.
With a bit of forethought and an open mind, visiting gay saunas and cruising clubs can be a thrilling and steamy part of your gay Novi Sad adventure.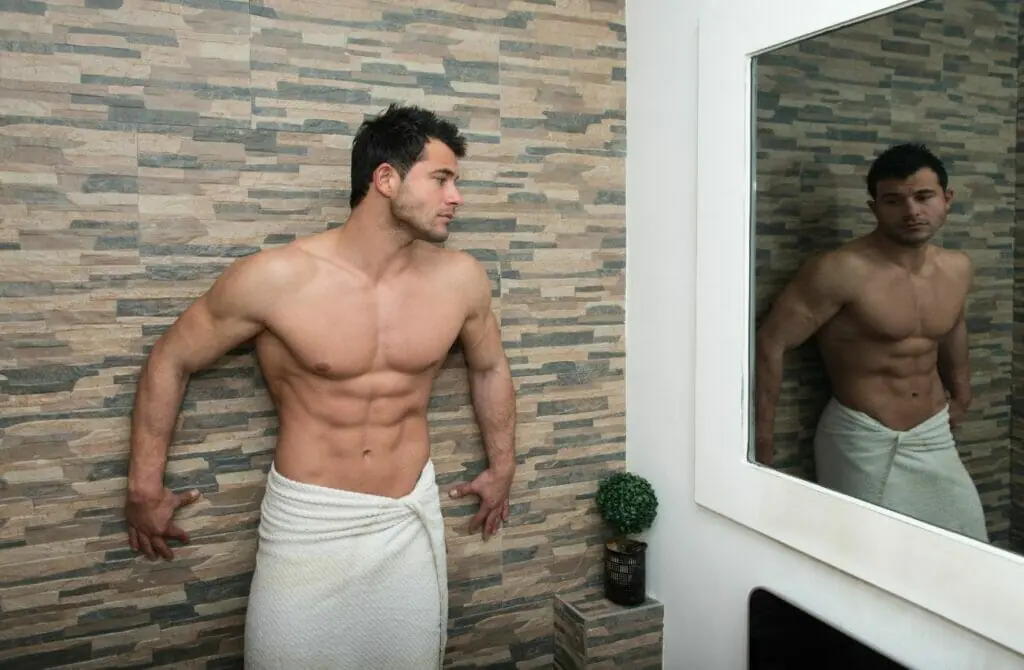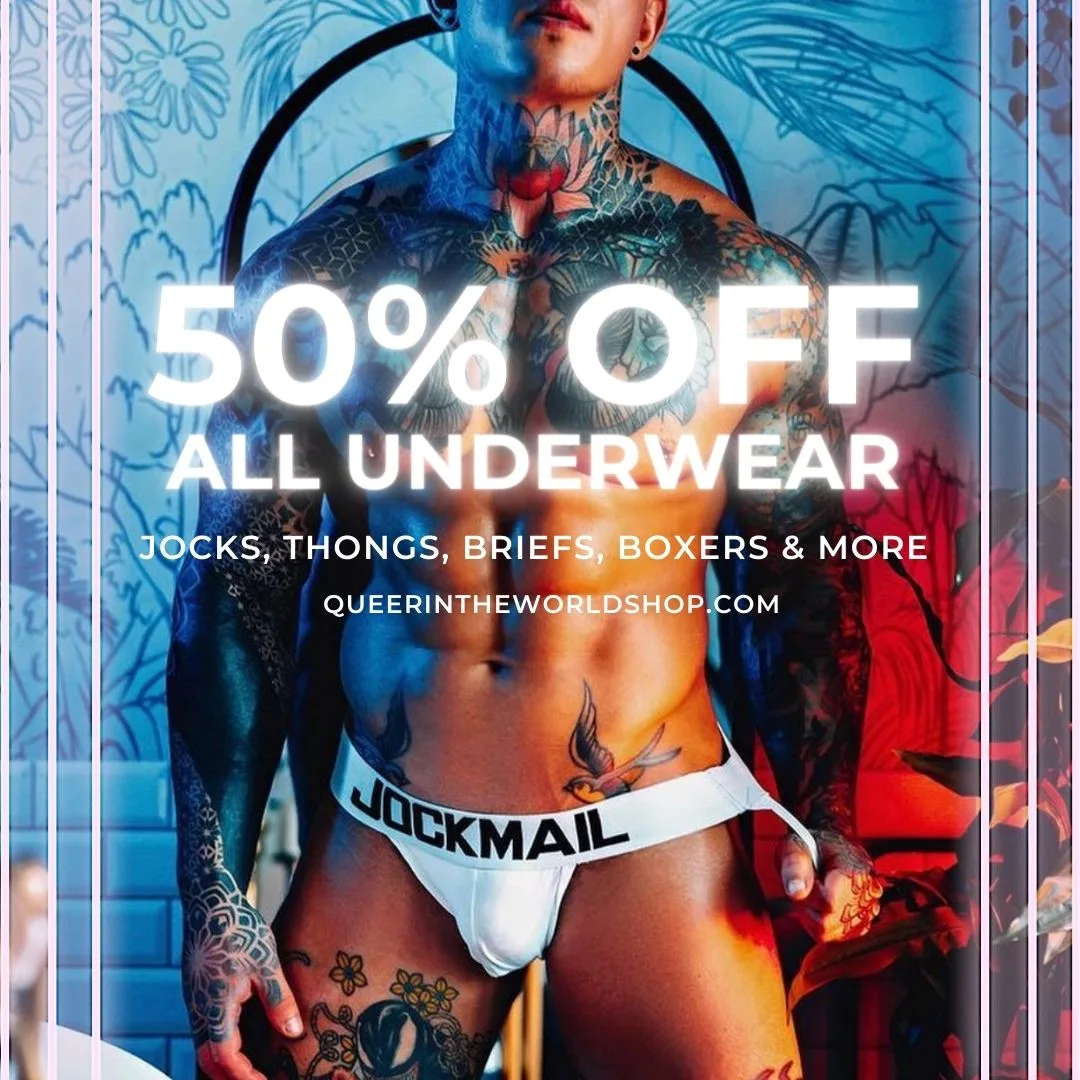 Gay Map Of Novi Sad
Finding it hard to envisage where everything is in Novi Sad? Hopefully, this queer-centric map helps where we have marked all the bars, clubs, parties, hotels, saunas, massages, and more will help you stay in the spot best suited to you!