The tropical paradise of Cebu, where sun-kissed beaches, azure waters, and vibrant city life converge to create an irresistible destination that will leave you breathless. Nestled in the heart of the Philippines, Cebu is a haven for adventurers, beach lovers, and culture enthusiasts alike.
Picture yourself diving into crystal-clear waters teeming with vibrant marine life, exploring lush jungles, and immersing yourself in the warmth of the local hospitality. From exploring ancient Spanish colonial architecture to indulging in mouthwatering culinary delights, Cebu offers a mesmerizing blend of natural wonders and cultural treasures that will awaken your senses and leave an indelible mark on your soul.
Despite progress in LGBTQ+ rights globally, homophobia remains prevalent in certain communities, including Cebu. Discrimination and stigmatization often lead to the marginalization of gay individuals, impeding their ability to express their true selves openly. Homophobic attitudes can be deeply ingrained in cultural and religious beliefs, posing a significant barrier to acceptance.
Another challenge faced by the LGBT community in Cebu relates to the limited legal protections afforded to them. While same-sex relationships are not criminalized, same-sex marriage remains unrecognized, denying gay couples the legal rights and benefits enjoyed by heterosexual couples.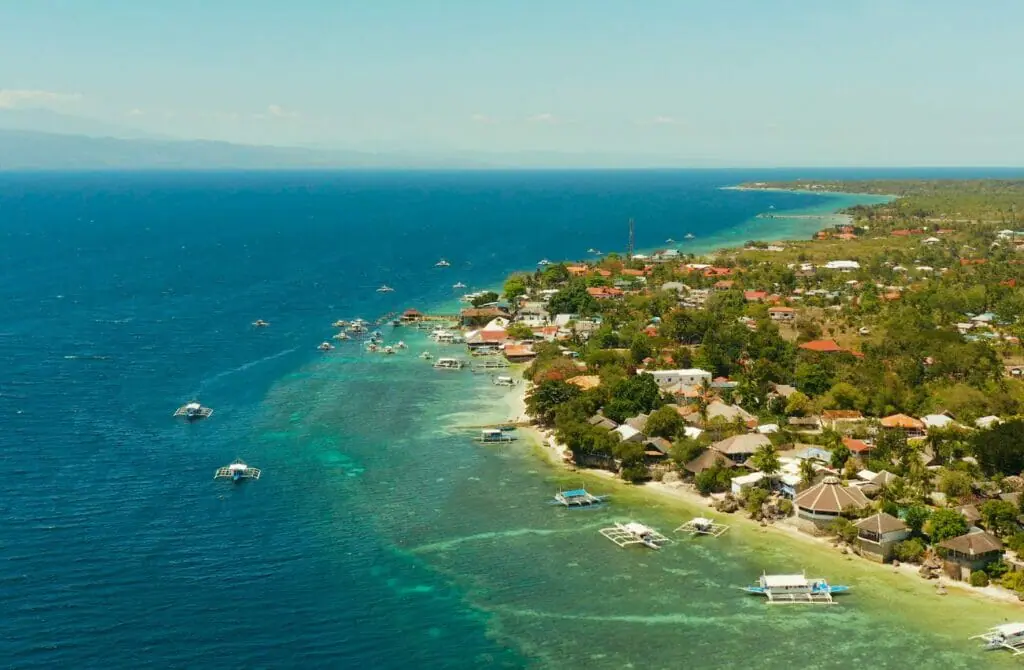 This lack of legal recognition can impact issues such as inheritance, healthcare decisions, and parental rights. Additionally, anti-discrimination laws that specifically address the needs of the LGBT community are still in the early stages of development.
Amidst these challenges, organizations and support groups in Cebu have emerged to provide safe spaces and support networks for the LGBT community. These initiatives aim to create an environment where individuals can seek understanding, solidarity, and acceptance.
LGBTQ+ organizations organize events, workshops, and counseling services, providing resources and fostering a sense of community. Furthermore, annual Pride events are powerful platforms for visibility, advocacy, and education, challenging societal norms and promoting inclusivity.
Addressing the issues faced by the LGBT community in gay Cebu requires a multifaceted approach that includes education and awareness. By promoting inclusive curricula in schools, workshops, and awareness campaigns, attitudes toward the LGBT community can gradually shift.
Engaging in open dialogues and discussions about sexual orientation and gender identity can dispel misconceptions, challenge stereotypes, and foster empathy and acceptance.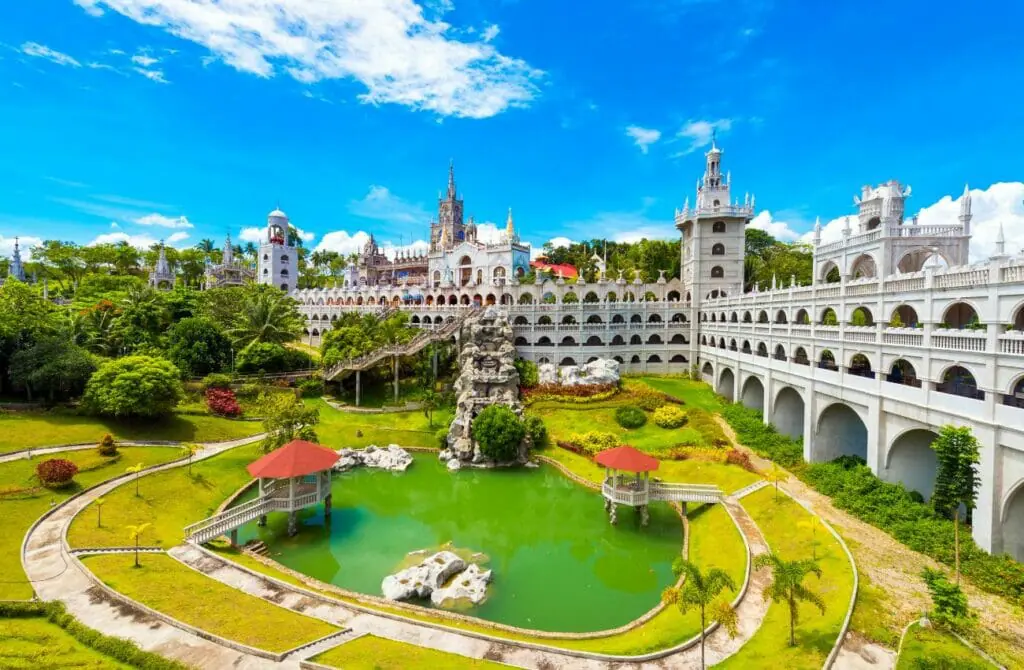 Attractions in Gay Cebu, Philippines
As a new visitor to Gay Cebu, there are plenty of things to see and do, regardless of your sexual orientation. One of the best ways to experience any new city is to visit some of its most iconic landmarks and attractions, including historical monuments, museums, and art galleries.
We also love gazing at architecture up close, exploring parks and gardens, sampling the local cuisine, visiting local markets, and attending cultural events such as festivals, concerts and shows.
Even as the out-and-proud queer we are, we still love to explore the city and its culture in the same way as everyone else. Doing so allows us to learn more about the city and its people and gain a deeper understanding of the local culture. As such, these are our favorite must-see attractions in Cebu.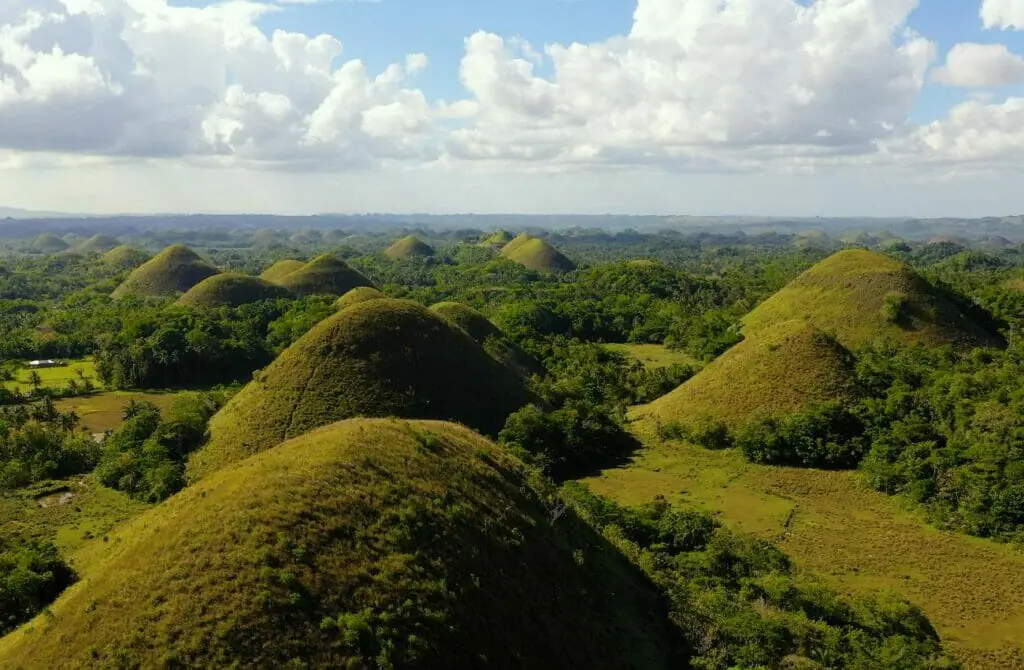 Magellan's Cross holds great importance as it symbolizes the introduction of Christianity to the Philippines during the Spanish colonial period.
The cross is housed within a small chapel near the Basilica Minore del Santo Niño, one of the oldest Roman Catholic churches in the country. The original cross, planted by Portuguese explorer Ferdinand Magellan in 1521, remains encased in a wooden structure to preserve its historical value.
Visiting Magellan's Cross allows you to step back in time and witness a significant moment in Philippine history. The cross is a reminder of the country's colonial past and the beginnings of Catholicism in the Philippines. It serves as a pilgrimage site for locals and tourists, attracting visitors who wish to pay their respects and seek blessings.
While Magellan's Cross is a religious symbol, it also serves as a historical artifact. The area around the cross features informative panels that provide details about the arrival of Magellan, the conversion of the native population to Christianity, and the significance of the cross in Philippine history.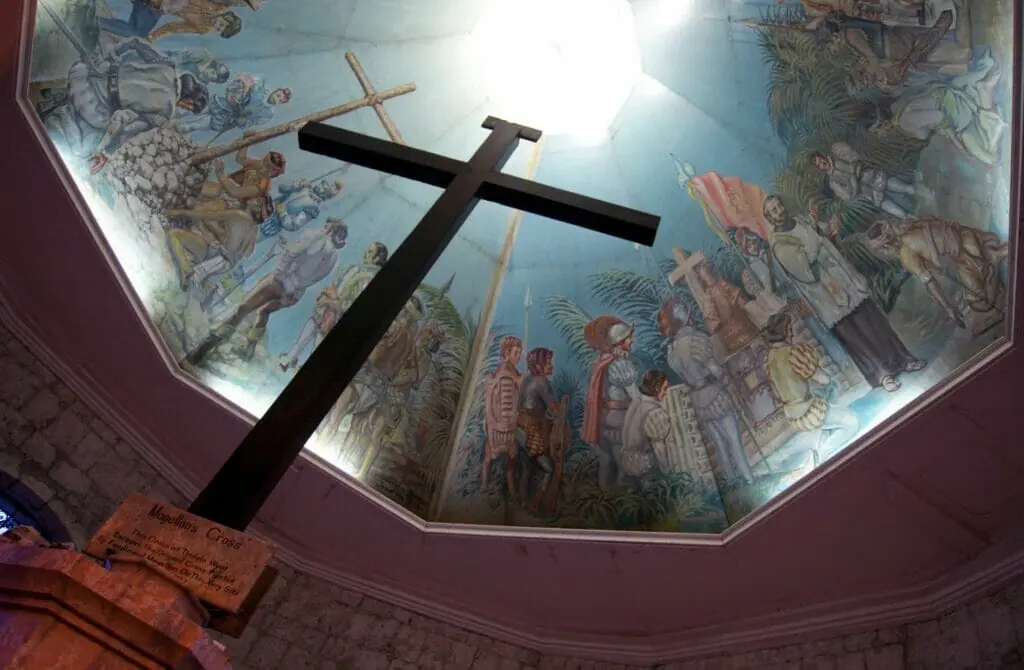 The monument, crafted by renowned Cebuano artist Eduardo Castrillo, is a masterpiece of sculpture and craftsmanship. It stands tall at approximately 40 feet and is made of concrete, bronze, brass, and steel. The monument consists of various sculptural panels intricately arranged to form a tableau that tells the story of Cebu's heritage.
As you approach the Heritage of Cebu Monument, you'll be greeted by a larger-than-life representation of the city's patron, St. Pedro Calungsod, a young Visayan martyr who played a vital role in spreading Christianity in the region. His statue stands prominently at the center, symbolizing the strong religious influence in Cebu's history.
Surrounding the central figure of St. Pedro Calungsod are beautifully crafted sculptural panels that depict significant historical events and landmarks. These panels showcase scenes from Cebu's past, such as the arrival of Ferdinand Magellan, the Battle of Mactan, the Spanish colonization period, and the conversion of the locals to Christianity.
Each sculptural panel is meticulously detailed, featuring prominent figures, architectural landmarks, and symbolic representations of Cebu's cultural heritage. The monument serves as a visual narrative of Cebu's journey through time, allowing visitors to appreciate the richness and diversity of its history.
Minor Basilica of the Holy Child of Cebu (Basilica Del Sto. Niño)
The basilica is dedicated to the Santo Niño, a representation of the Child Jesus, and houses the oldest religious relic in the Philippines—the Santo Niño de Cebu. According to popular belief, the statue was a gift from the Portuguese explorer Ferdinand Magellan to Queen Juana of Cebu in 1521, making it a significant artifact from the early days of Spanish colonization.
The architectural style of the Basilica Del Sto. Niño is a blend of both Spanish colonial and Filipino influences. The façade showcases intricate carvings and features vibrant colors, creating a visually striking sight.
Inside the church, visitors are greeted with a respectful atmosphere and beautiful religious artwork, including paintings, statues, and stained glass windows depicting scenes from the life of Christ.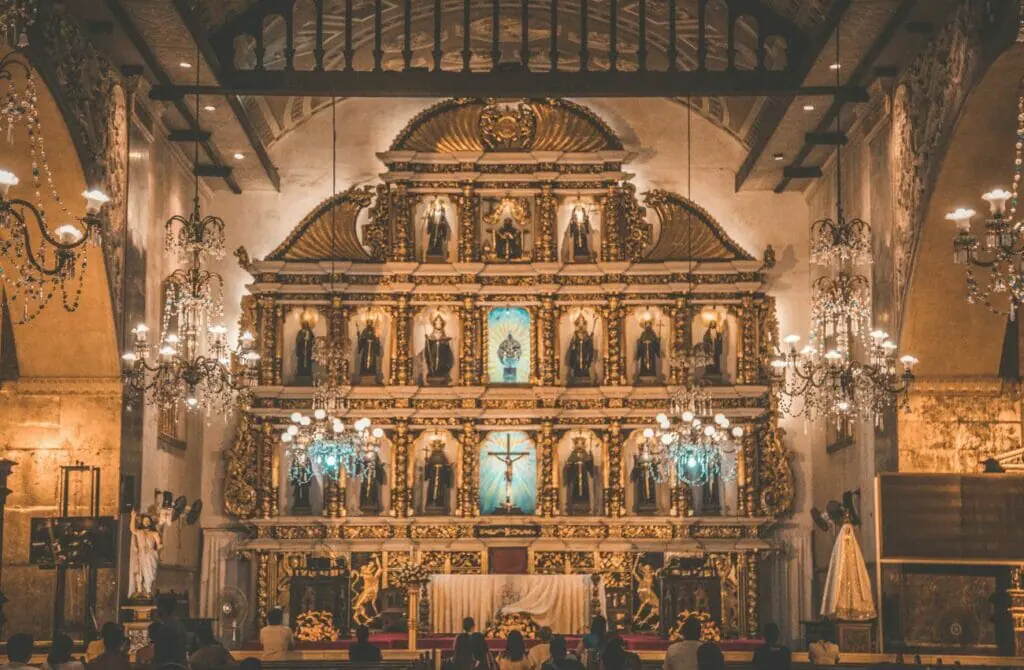 The park features various exhibits and attractions that showcase the rich marine biodiversity of the Philippines and other parts of the world. One of the highlights is the Oceanarium, a massive underwater tunnel that provides a 360-degree view of the underwater world.
As you walk through the tunnel, you'll be surrounded by stunning marine species, including colorful fish, graceful rays, and even sharks. It's an opportunity to observe these magnificent creatures in their natural habitat and gain a deeper understanding of marine ecosystems.
Cebu Ocean Park also offers interactive experiences that allow visitors to interact with marine life. You can enjoy activities such as fish feeding, where you can hand-feed tropical fish and learn more about their behaviors and characteristics. The park also offers the opportunity to swim and snorkel with marine creatures, providing a thrilling and educational encounter with the underwater world.
In addition to the Oceanarium, Cebu Ocean Park features other attractions that add to the overall experience. The Jungle Trek takes you through a lush rainforest setting, where you can encounter exotic animals like reptiles, birds, and mammals. The Bird Show showcases the talents of various bird species in an entertaining and educational performance.
Fort San Pedro, a historic military defense structure, is one of the oldest and smallest forts in the country, serving as a tangible reminder of the Spanish colonial era and its influence on Philippine history.
The fort was originally built in 1565 under the command of Spanish conquistador Miguel López de Legazpi. Its primary purpose was to protect the early Spanish settlement of Cebu from hostile forces and potential invasions. Over the years, the fort underwent several renovations and reconstructions, but it has retained its original triangular shape.
Inside the fort, you can explore the different sections, which include the central plaza, the barracks, and the watchtowers. The main plaza is a peaceful open area where visitors can stroll and appreciate the historical ambiance. The barracks, once used to house Spanish soldiers, now serve as exhibition halls displaying artifacts, photographs, and information about the fort's history.
Climbing up to the watchtowers offers a panoramic view of the surrounding area, including Cebu's bustling port and the picturesque cityscape. From this vantage point, visitors can imagine the fort's strategic importance in defending against potential attacks from the sea.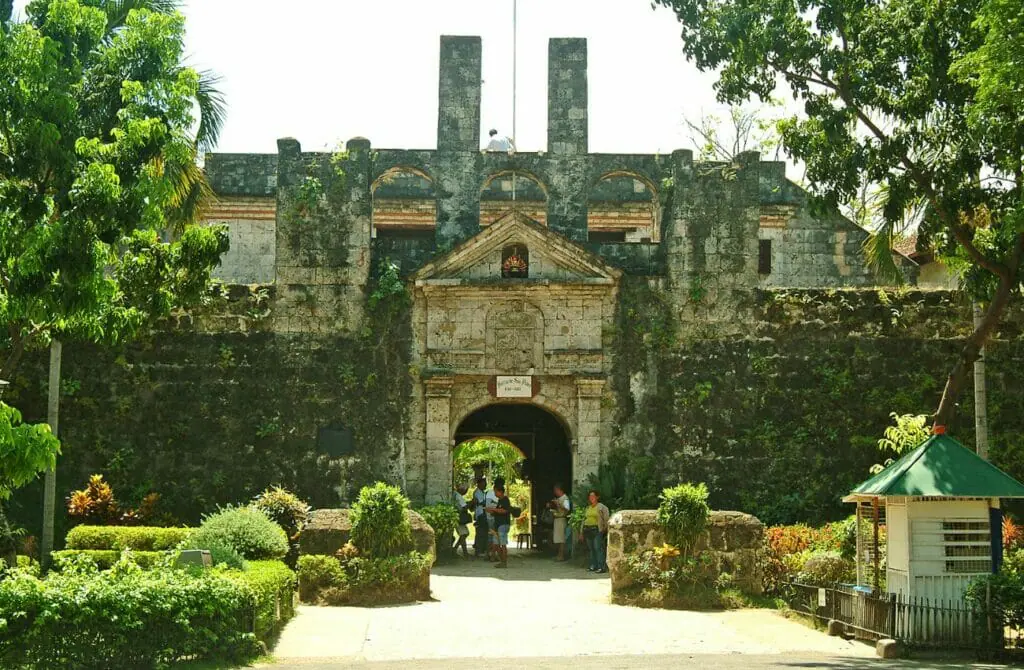 Cebu Provincial Museum
Housed in a charming heritage building, the museum offers a captivating journey through time, showcasing Cebu's vibrant past and diverse cultural traditions.
The museum's exhibits are thoughtfully curated to provide visitors with an immersive experience highlighting the significant milestones and cultural aspects of Cebu. As you explore the museum, you'll encounter a wide range of artifacts, artworks, photographs, and interactive displays that tell the story of the province's evolution.
One of the Cebu Provincial Museum's main attractions is its archaeological artifacts collection. These treasures offer a glimpse into the ancient cultures that thrived in the region long before the arrival of the Spanish colonizers. Visitors can marvel at pottery, tools, jewelry, and other artifacts that showcase the ingenuity and craftsmanship of Cebu's early inhabitants.
Art enthusiasts will appreciate the museum's collection of contemporary and traditional artworks. Paintings, sculptures, and other forms of visual art reflect Cebu's vibrant artistic scene and showcase the talents of local artists. The museum also occasionally hosts temporary exhibits and art installations, adding a dynamic element to its offerings.
Kawasan Falls is a breathtaking natural attraction located in the municipality of Badian, Cebu, in the Philippines. It is renowned for its crystal-clear turquoise waters, lush tropical surroundings, and enchanting cascades. The falls are nestled within the verdant mountains of the Cebu province, offering visitors a refreshing and picturesque oasis to escape the bustling city life.
To reach Kawasan Falls, visitors embark on a scenic hike through the dense jungle, passing by rivers, bamboo bridges, and verdant vegetation. The journey itself is an adventure, allowing you to immerse yourself in the beauty of nature and savor the anticipation of discovering the cascades that lie ahead.
For the more adventurous, Kawasan Falls offers exciting activities such as bamboo rafting and canyoneering. Bamboo rafts are available for rent, allowing visitors to leisurely navigate the pools while enjoying the scenic views.
On the other hand, Canyoneering is a thrilling activity involving trekking, cliff jumping, and sliding through natural water chutes. It's an exhilarating experience that brings you closer to the untamed beauty of the falls.
For those seeking a more tranquil experience, there are plenty of spots to relax and soak in the serenity of the surroundings. You can find a quiet spot on the riverbanks, bask in the sun, or sit back and listen to the soothing sound of the rushing water.
Kawasan Falls is not just a natural wonder but a popular picnic and gathering spot for locals and tourists alike. There are picnic huts and tables available for rent, making it an ideal location for enjoying a delicious meal amidst nature's splendor.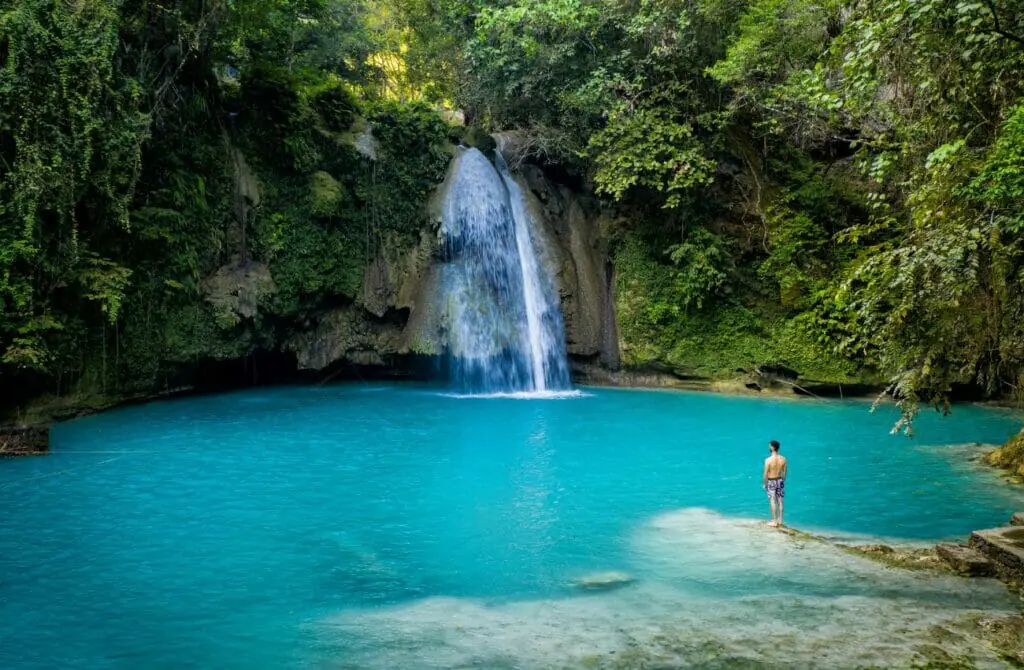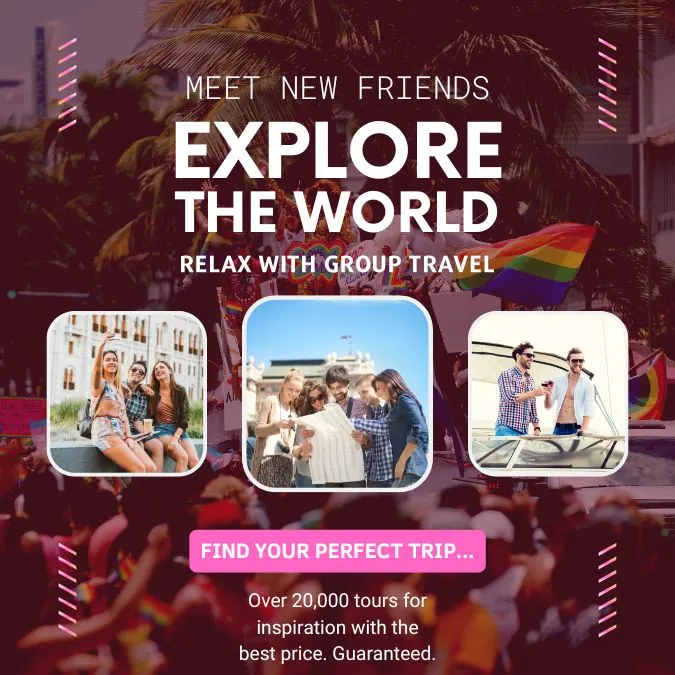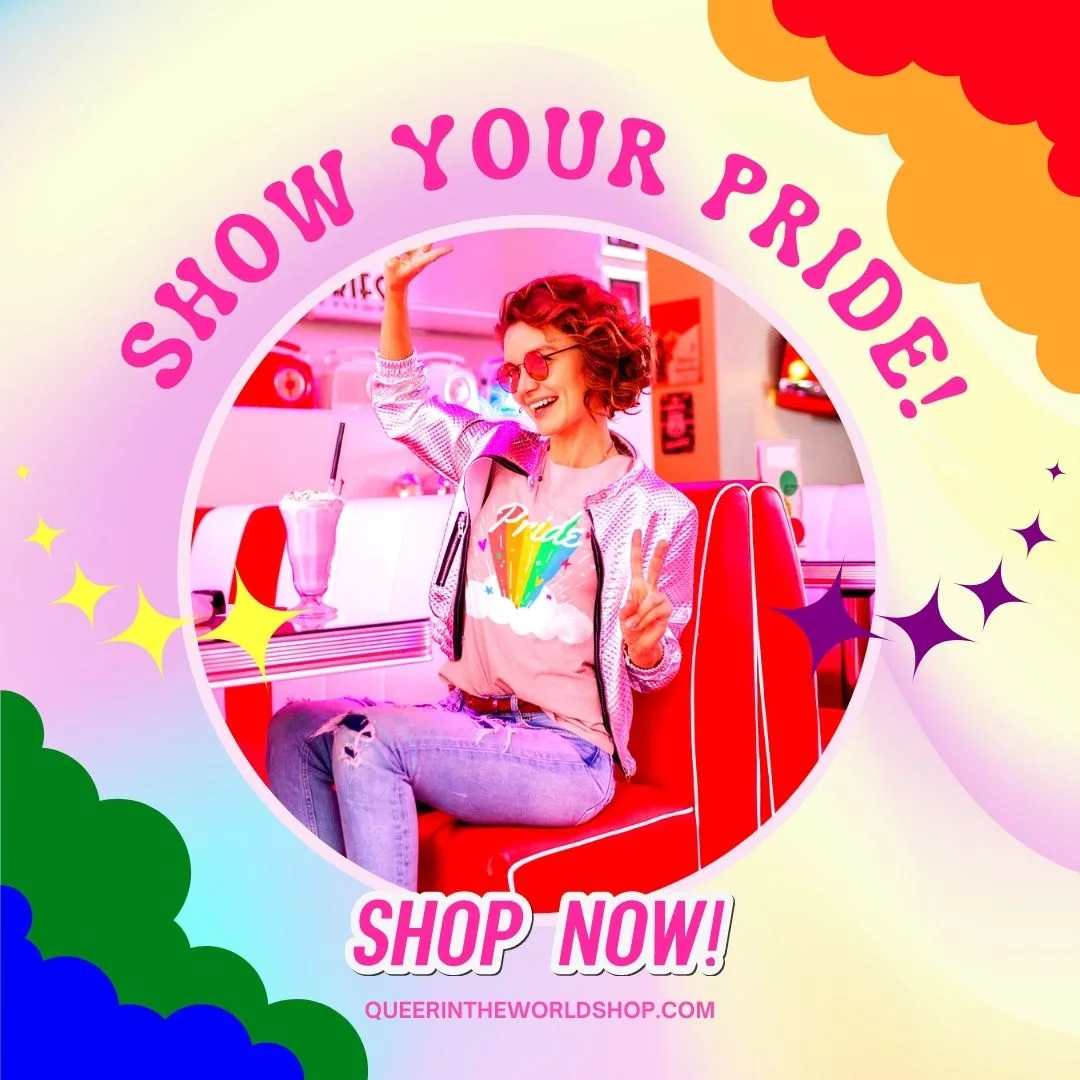 Gay-Friendly and Gay Hotels in Cebu, Philippines
Being gay-friendly accommodation means that the establishment is welcoming and inclusive to guests who identify as LGBTQ+. This can include, but is not limited to, having policies and practices that demonstrate a commitment to creating a safe and inclusive environment for LGBTQ+ guests, such as non-discrimination policies and providing support and resources for LGBTQ+ travelers.
Some gay-friendly accommodations may also provide amenities specifically catering to the LGBTQ+ community, such as rainbow flags or literature about local LGBTQ+ events or resources. Furthermore, gay-friendly accommodations may be located in an area known for being LGBTQ+ friendly.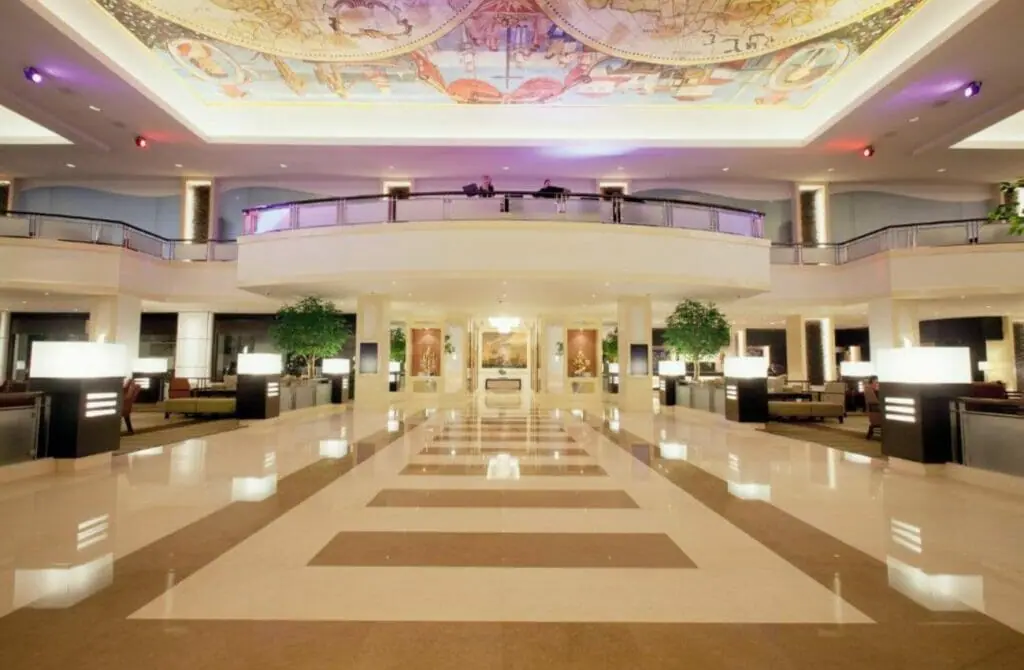 While Cebu does not have any specifically gay hotels or resorts, these are the most fabulous and pro-actively gay-friendly hotels in Cebu. Needless to say, there are also hundreds more hotel and hostel options in Cebu if none of these suit your desired budget, facilities or area – but these are the best hotels according to other gay travelers and us.
Whatever your needs are, Cebu has you covered.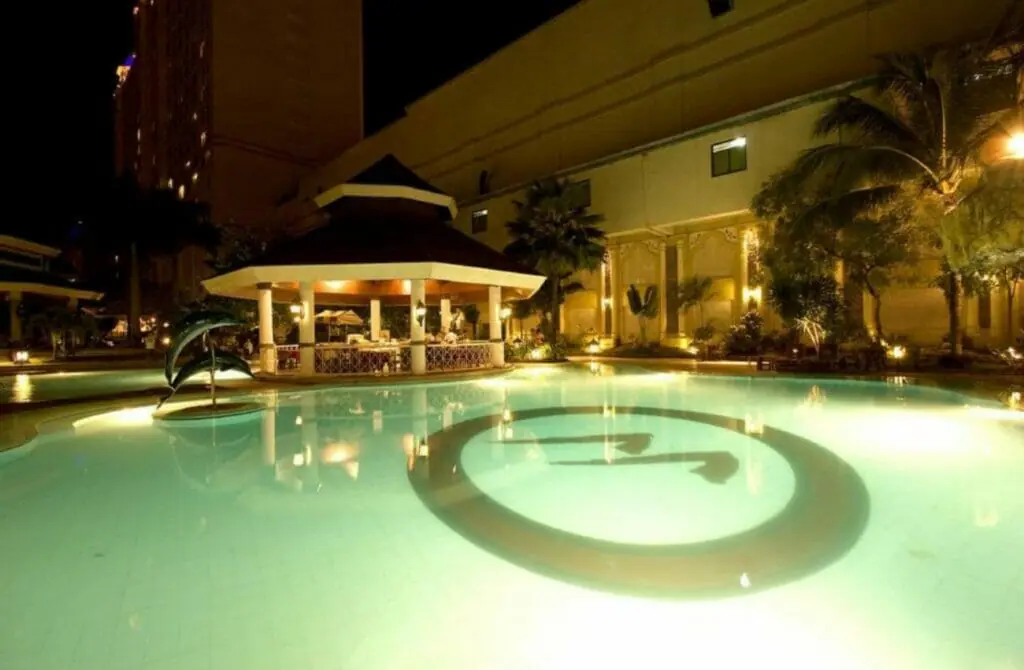 Waterfront Cebu City Hotel & Casino ☆☆☆☆
a prestigious establishment that has been serving guests for 20 years. This iconic hotel is home to 561 guestrooms and suites, offering a wide range of luxurious accommodations to suit every traveler's needs.
Waterfront Cebu City Hotel & Casino is not just a place to stay but a dynamic hub of entertainment, dining, relaxation, and excitement. With nine wining and dining outlets, guests can indulge in a culinary journey, experiencing a variety of cuisines and flavors. From fine dining to casual eateries, there's something to satisfy every palate.
The hotel's state-of-the-art fitness and relaxation amenities allow guests to rejuvenate and unwind. Whether you prefer a workout at the fitness center or pampering yourself with spa treatments, the hotel ensures a well-rounded experience for your well-being.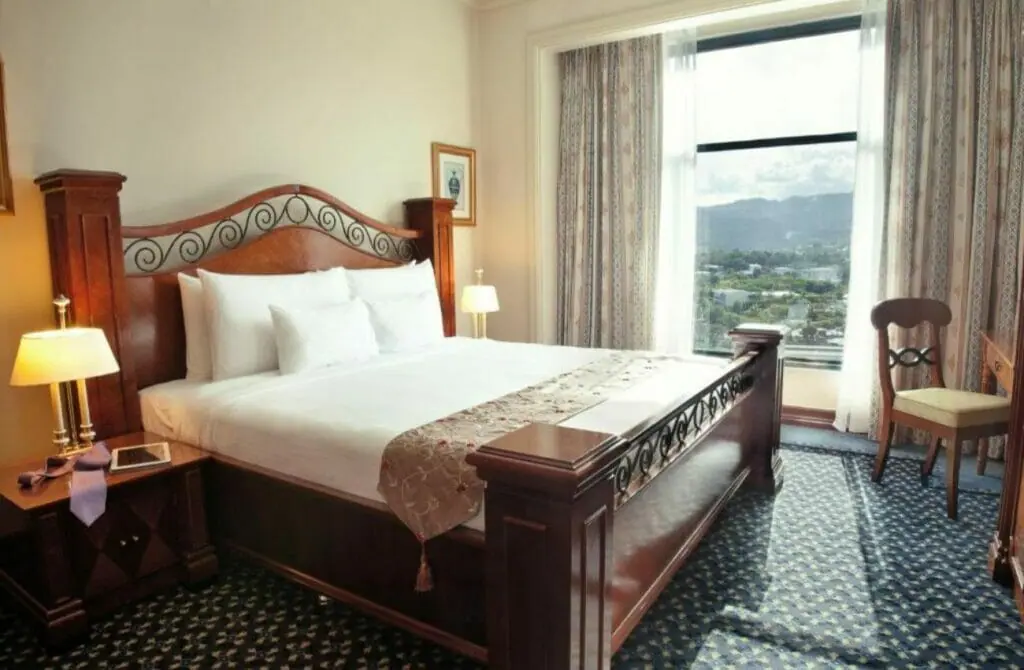 Crown Regency Hotel & Towers ☆☆☆☆
Prepare for an adventure-filled stay as Crown Regency Hotel & Towers offers a range of thrilling activities and experiences. From exhilarating indoor and outdoor activities to breathtaking sky-high adventures, there's something for everyone seeking a dose of excitement during their visit.
Savor delectable dishes prepared by skilled chefs with a diverse menu that caters to different tastes and preferences. Whether you're craving international cuisine or local specialties, the hotel provides an array of culinary delights to satisfy your appetite.
The dedicated staff at Crown Regency Hotel & Towers prioritize providing excellent service, ensuring that your every need is met with professionalism and genuine care. From check-in to check-out, they go above and beyond to ensure your stay is comfortable and memorable.
Discover a selection of 151 well-appointed guest rooms and 35 serviced units, each designed to provide a tranquil and comfortable retreat. Whether you choose a guest room or a serviced unit, you can expect a sophisticated ambiance and modern amenities that cater to your every need.
Mezzo Hotel also boasts luxurious function rooms that can accommodate up to a thousand guests, making it an ideal venue for various events and special occasions. Whether you're hosting a wedding, conference, or social gathering, the hotel's function rooms can be tailored to your specific requirements.
Tailor-made packages at Mezzo Hotel ensure that your stay is personalized to your liking. Whether you're seeking a romantic getaway or a family vacation, the hotel offers packages and services designed to meet your individual preferences and needs.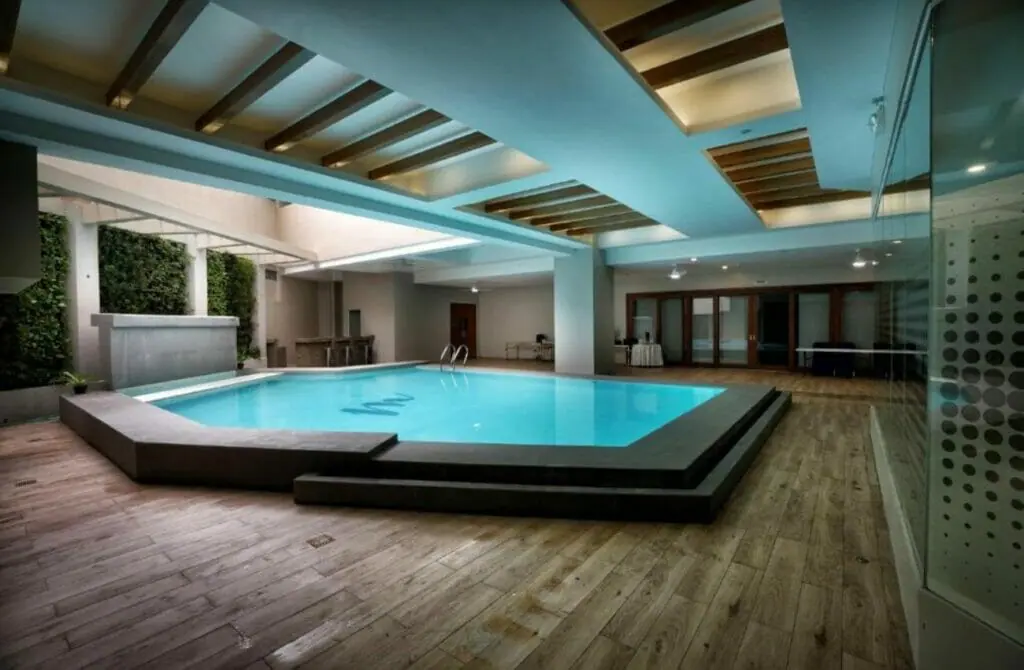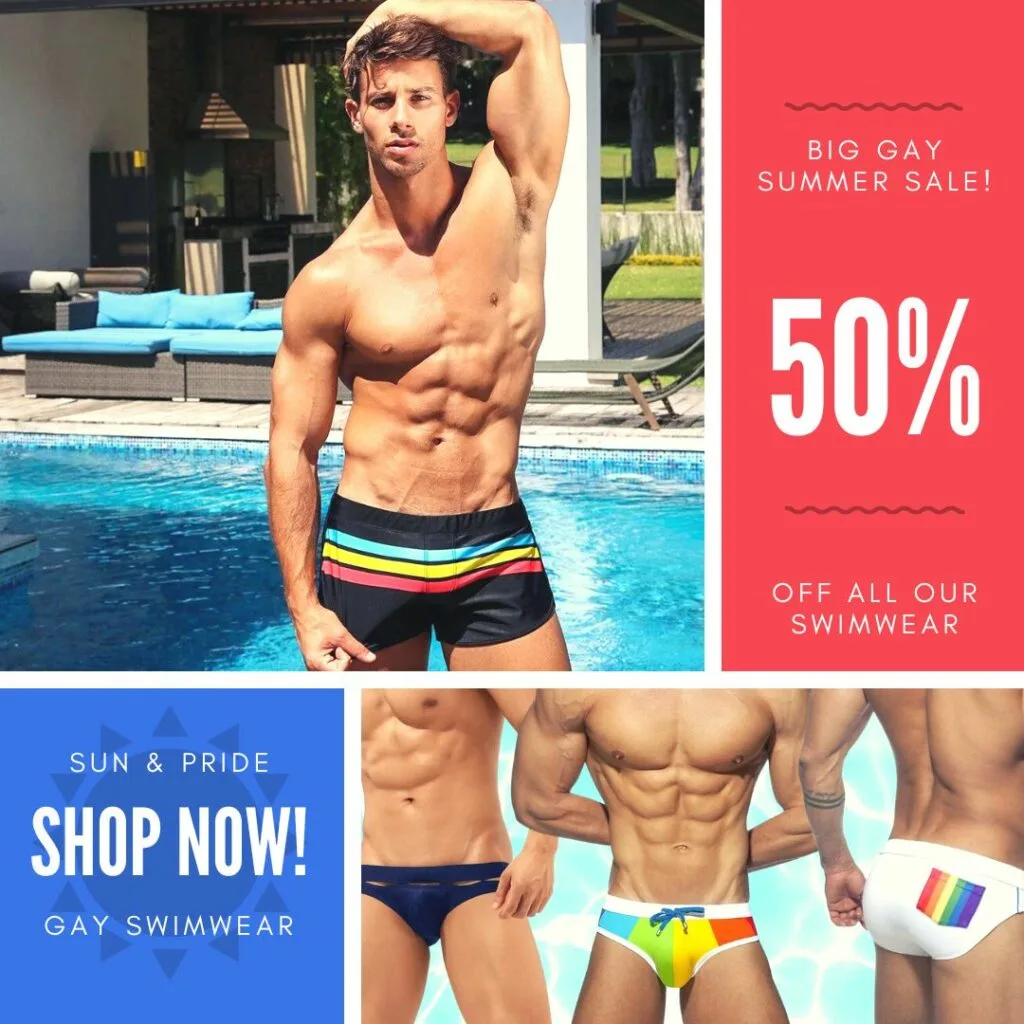 Cebu Parklane International Hotel ☆☆☆☆
The hotel boasts 241 well-designed rooms that combine modern comfort with a glimpse of the rich Cebuano culture. Experience the perfect blend of contemporary elegance and Cebuano culture at Cebu Parklane International Hotel. Discover Cebu's rich history and traditions while enjoying the comfort and convenience of a stylish and well-designed room.
Step into your room at Cebu Parklane International Hotel and experience a space that has been thoughtfully designed with your comfort in mind. Each room features stylish furnishings and modern amenities, ensuring a pleasant stay for every guest. Whether you're visiting for business or leisure, you'll find a relaxing sanctuary to retreat to at the end of the day.
As you explore the hotel, you'll notice the beautiful murals and photos depicting Cebu's vibrant history and culture. From the Cebuano traditions to various activities and festivities, these artworks add a touch of local charm to the hotel's ambiance. Stroll through the corridors and discover the captivating stories of Cebuano culture showcased on every floor landing and in guest rooms.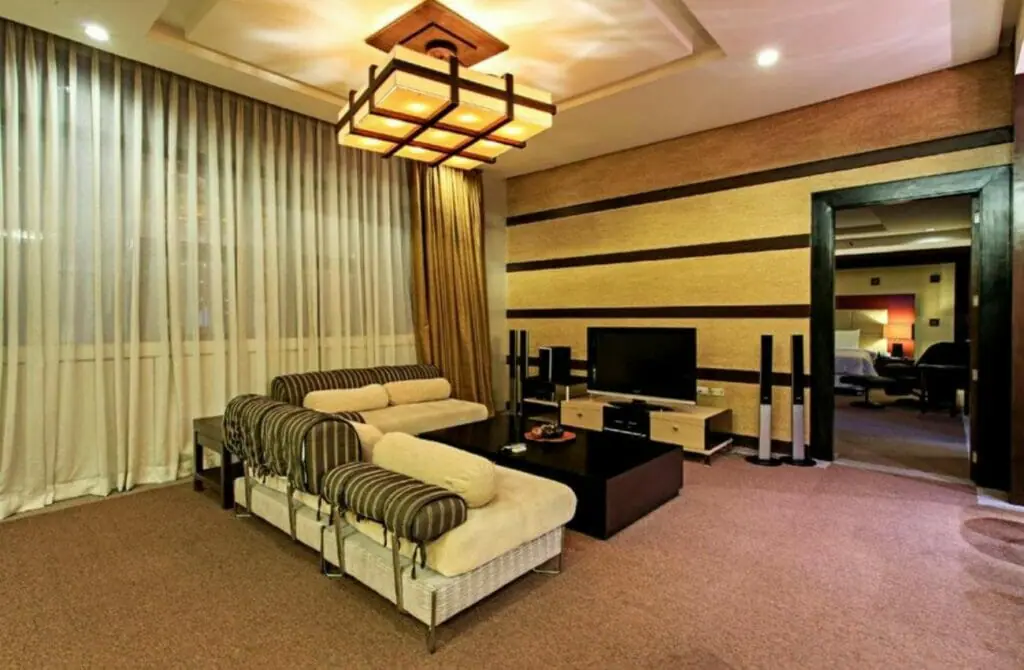 The low-key rooms at Richmond Plaza Hotel provide a cozy and relaxed ambiance, perfect for unwinding after a day of exploring or business activities. Though understated, the rooms are designed to ensure a comfortable and pleasant stay for guests.
Conveniently situated on a lively street, Richmond Plaza Hotel offers easy access to various attractions, shopping centers, and dining options. Immerse yourself in the bustling atmosphere of Cebu, experiencing the local culture and vibrant street life.
During your stay, take advantage of the hotel's amenities and services designed to enhance your experience. Whether you need assistance from friendly staff or information about local attractions, they are ready to assist you and make your stay enjoyable.
Amethyst Boutique Hotel Cebu ☆☆☆
This boutique hotel offers a tranquil retreat while providing essential modern comfort for contemporary travelers like yourself. With 52 guestrooms and suites, Amethyst Boutique Hotel Cebu ensures a cozy and comfortable stay for its guests.
Each room is thoughtfully designed to provide a relaxing atmosphere and modern amenities that cater to your needs. Whether traveling for business or leisure, you'll find the essential comforts necessary for a pleasant stay.
Anton's restaurant, located within the hotel, offers a delightful culinary experience. Start your day with a delicious breakfast and indulge in a selection of Cebuano Chinese cuisine for lunch and dinner.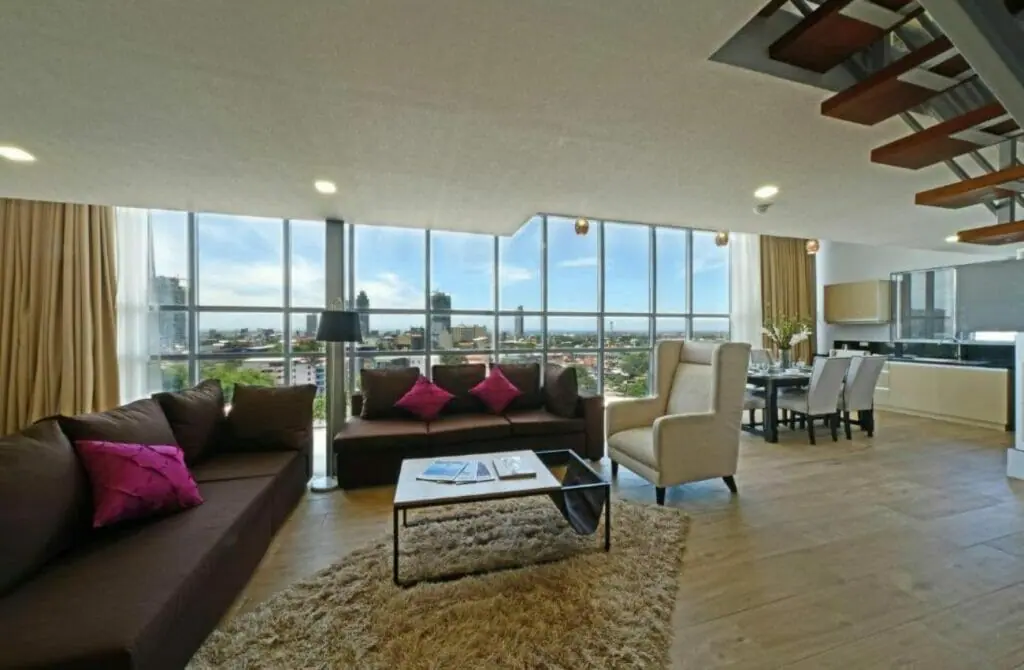 Gay Nightlife in Cebu, Philippines
Exploring the gay and gay-friendly nightlife in a new city can be one of the most exciting and rewarding experiences while traveling – and Gay Cebu is no exception. Not only will you have the opportunity to meet new people and make friends, but you'll also get a taste of the local culture and learn more about the city's LGBTQ+ community.
Going out and experiencing the queer and queer-friendly nightlife in a new city can also be a great way to break out of your comfort zone and try new things. Whether dancing the night away at a gay club or mingling with locals at a gay-friendly bar, you'll have the chance to make memories and create lasting connections.
So, don't be afraid to step out of your comfort zone and explore the gay and gay-friendly nightlife in Cebu. You'll be glad you did!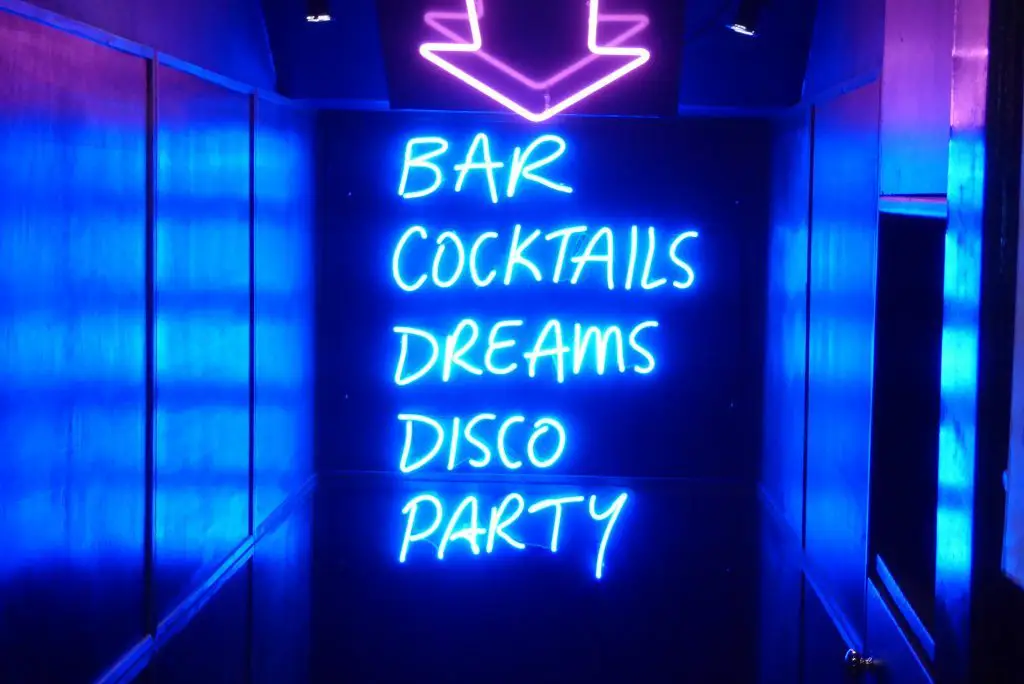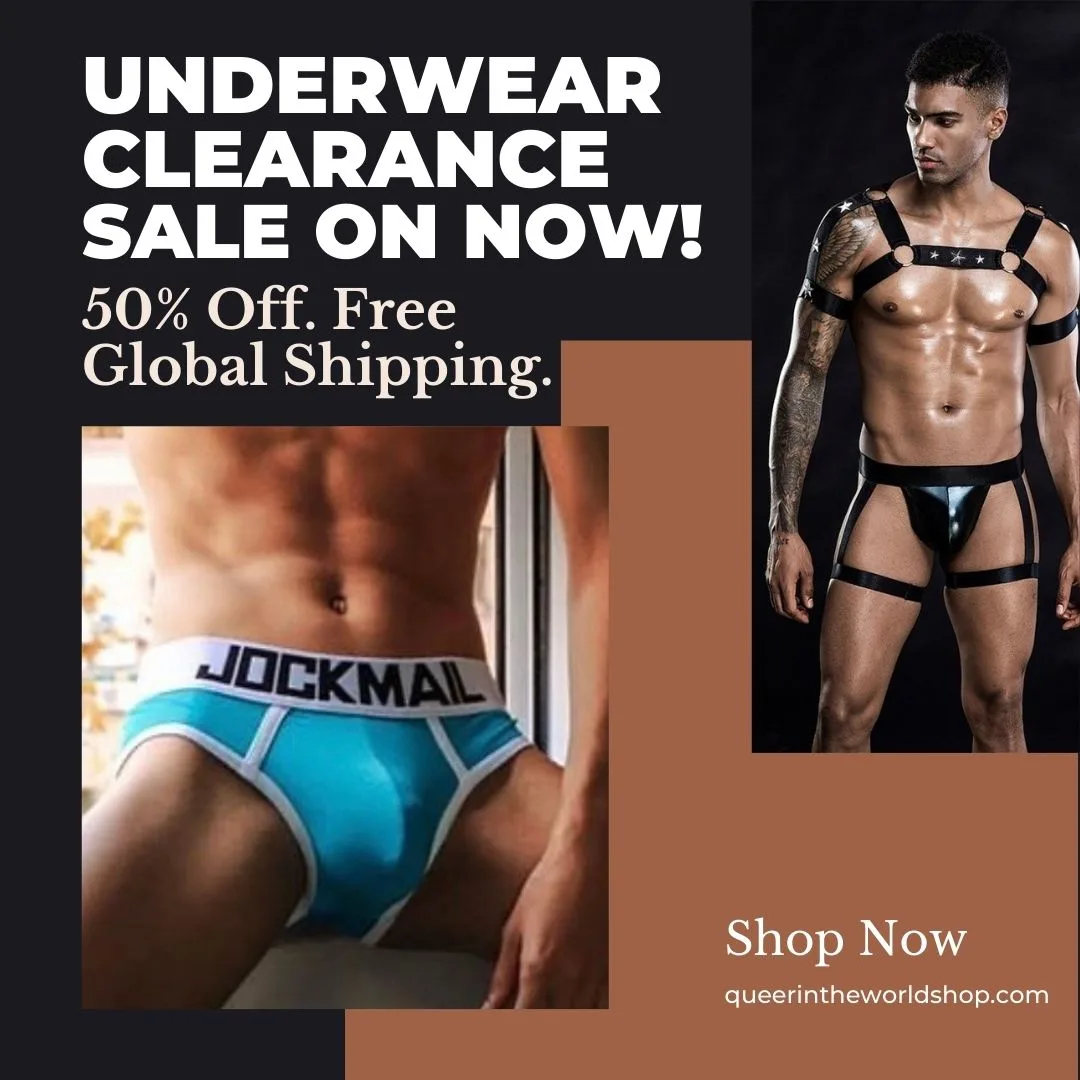 Gay-Friendly Bars and Clubs
N. Osmeña's Bar
(Temporarily or permanently closed. If you know something, please suggest an edit.)
The pub's quaint atmosphere adds a touch of nostalgia and makes it a unique destination in Cebu. Whether you're seeking a place to enjoy a cold beer, sip on a cocktail, or unwind after a long day, N. Osmeña's Bar offers a welcoming environment that captures the essence of a classic drinking pub.
Its cozy interiors and friendly ambiance invite you to settle in and enjoy a casual and inviting experience in the heart of Cebu.
Club X creates an atmosphere of excitement and celebration. The club showcases an array of good-looking guys who entertain and captivate the audience with their performances, adding an element of allure and charm to the club's ambiance.
While Club X provides an energetic and entertaining experience, it's worth noting that some of the locals in the club can be a little too forward. Visitors should be aware of This unique aspect of the club.
While some may find this forwardness to be an exciting and adventurous aspect of the club's vibe, others may prefer a more relaxed and low-key environment. It's important to exercise personal boundaries and communicate clearly if you find the attention uncomfortable.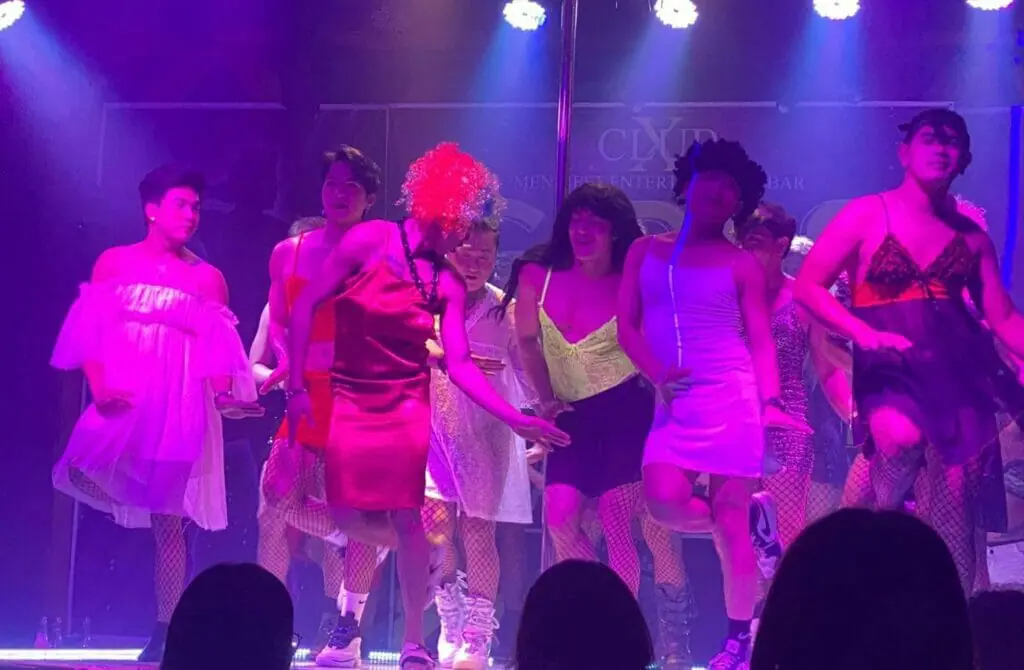 Gay Saunas & Cruising Clubs in Cebu, Philippines
When traveling to a new city, it can be exciting to head out for more than just a stiff drink. One aspect of the Gay Cebu scene that many queer men enjoy is visiting gay saunas and cruising clubs.
Sure, the sauna culture in Cebu is not as hedonistic as in Amsterdam, Barcelona or Berlin, but these venues still offer a chance to meet new people, socialize, and engage in sexual activity – without resorting to gay hookup apps.
However, it's important to remember that these venues can vary greatly in terms of atmosphere, clientele, and rules, so it's a good idea to prepare yourself before visiting. If you are apprehensive, we advise studying our guide to visiting a gay bathhouse for the first time, which should help set your mind at ease and always practice safe sex.
Additionally, it's important to be aware of and respect local laws and customs regarding gay venues and sexual activity. With a little bit of planning and an open mind, visiting gay saunas and cruising clubs can be a fun and exciting part of your gay Cebu travel itinerary.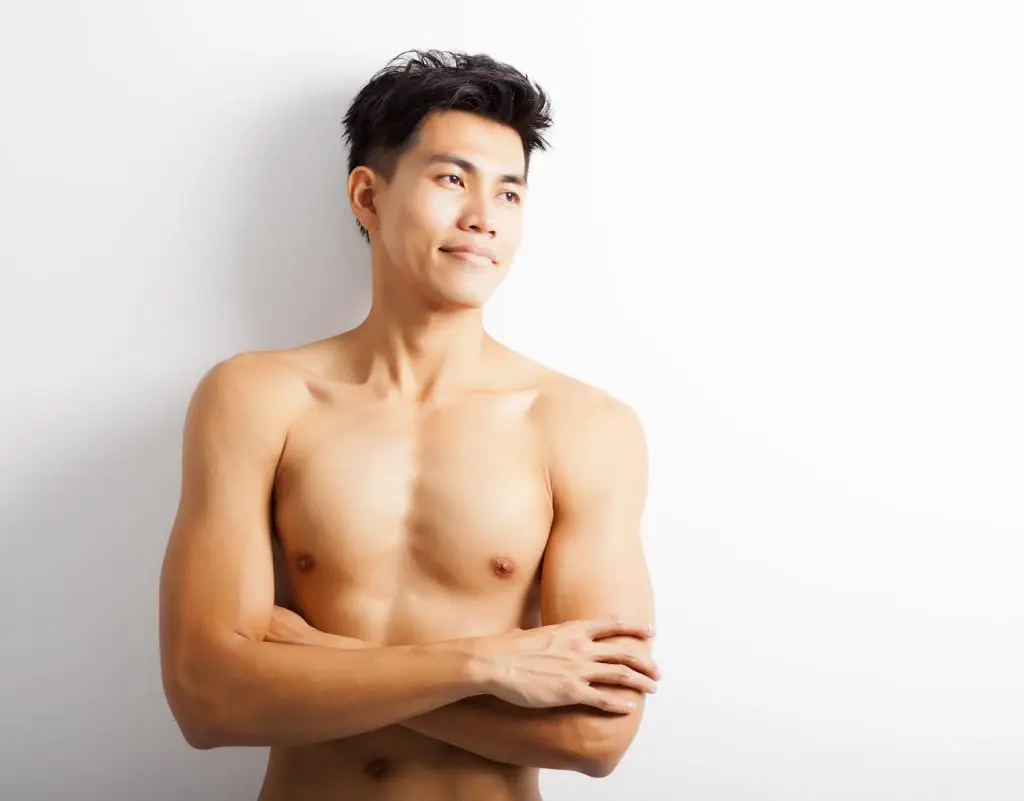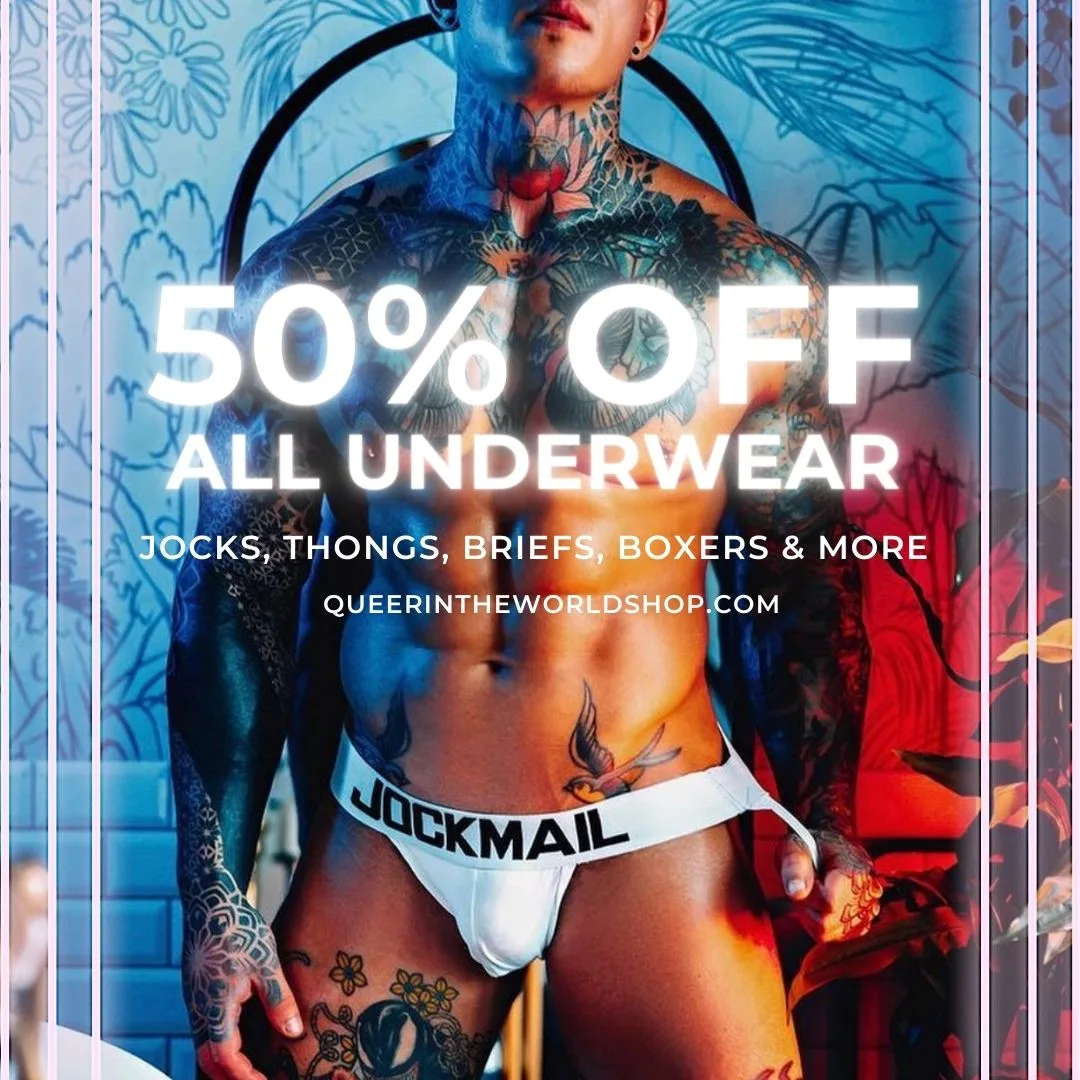 Gay Map Of Cebu
Finding it hard to envisage where everything is in Cebu? Hopefully, this queer-centric map helps where we have marked all the bars, clubs, parties, hotels, saunas, massages, and more will help you stay in the spot best suited to you!