Embark on an extraordinary journey to the vibrant city of Concepción, Chile, where modernity intertwines with natural wonders, creating an irresistible haven for explorers. Nestled amidst lush greenery and framed by the majestic Andes Mountains, Gay Concepción is a city that effortlessly blends cultural richness, breathtaking landscapes, and a lively urban atmosphere.
From strolling along picturesque riverfront promenades to immersing yourself in the vibrant arts and music scene, Concepción offers a rich tapestry of experiences that will ignite your senses and leave you longing for more.
Discover a city where history comes alive through captivating architecture, where mouthwatering cuisine tantalizes your taste buds, and where every street corner invites you to delve deeper into its enchanting charm.
Concepción, the second largest city in Chile, pulsates with an energetic atmosphere that is infectious. Its bustling streets are lined with charming cafés, trendy shops, and vibrant street art, offering a myriad of experiences for every traveler.
Whether you're a culture enthusiast, a nature lover, or someone seeking lively nightlife, Concepción has it all. The city's rich history and a blend of architectural styles, from colonial buildings to modern structures, add a layer of intrigue to its vibrant character.
Nature lovers will be in awe of Concepción's breathtaking surroundings. With the Pacific Ocean to the west and the majestic Andes Mountains to the east, the city is blessed with a stunning backdrop.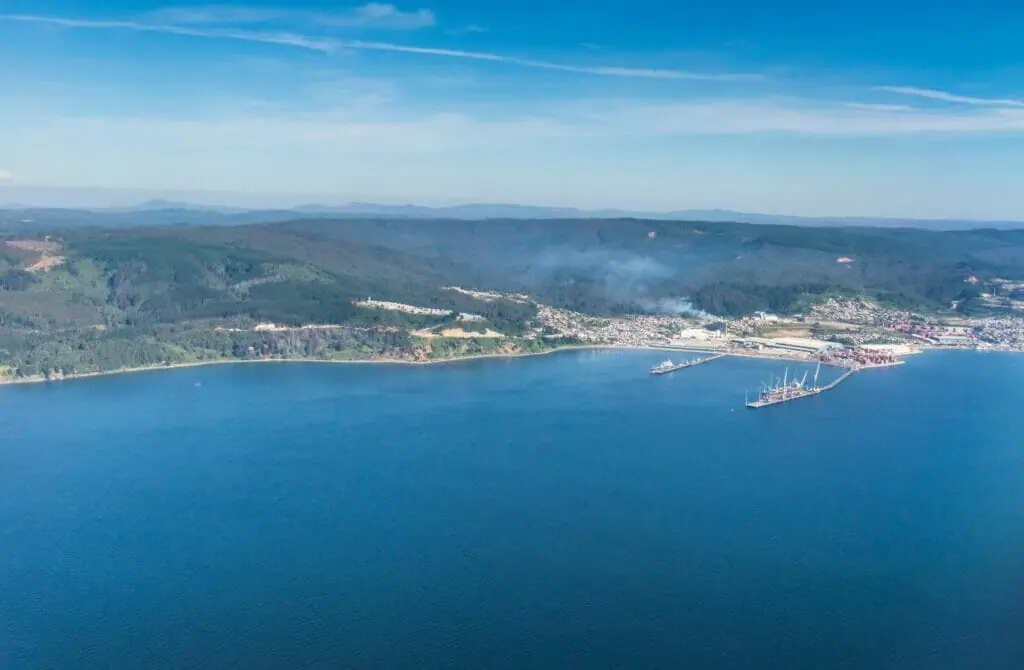 Take a stroll along the picturesque Bío Bío River, visit the nearby Lenga Forest, or embark on an adventure to explore the rugged coastline. These natural wonders offer LGBTQ+ travelers the opportunity to connect with nature, unwind, and immerse themselves in the region's sheer beauty.
Chile has made significant progress in LGBTQ+ rights in recent years. However, there is still much work to be done, particularly in smaller cities like Concepción.
The absence of comprehensive anti-discrimination laws and legal protections leaves LGBTQ+ individuals vulnerable to discrimination and prejudice in various aspects of their lives, including employment, housing, and public services. This lack of legal safeguards perpetuates an environment of marginalization and exclusion.
Homophobia and transphobia remain prevalent in Concepción, as they do in many parts of the world. LGBTQ+ individuals often face verbal and physical harassment, which can severely impact their mental and emotional well-being. This persistent social stigma makes it challenging for gay people to express their identities openly and authentically, leading to isolation and fear.
While there may be very few gay-friendly bars, clubs, and cafes, their presence is overshadowed by the majority of venues that lack inclusivity.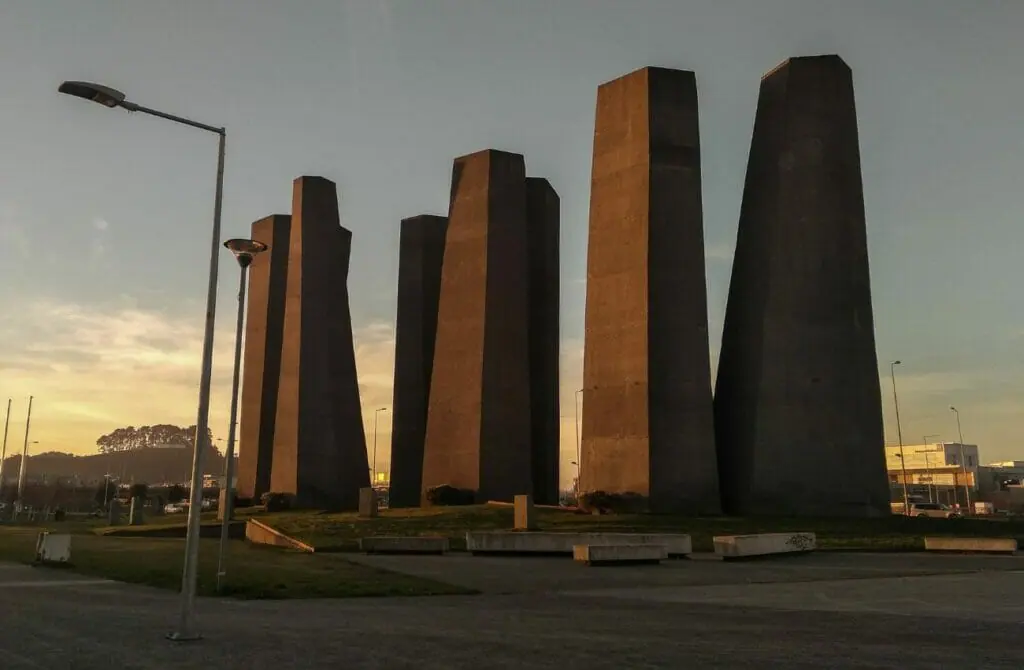 Attractions ni Gay Concepción, Chile
Welcome to Gay Concepción, darling! While the city may not be the most welcoming to the queer community, fear not! There are still plenty of fabulous things for you to do while keeping things low-key. First and foremost, you must visit some of the city's most iconic landmarks and attractions, dahling!
Take in history and culture by visiting museums, art galleries, and historical monuments. And don't forget to marvel at the stunning architecture, explore parks and gardens, and indulge in the local cuisine. But that's not all, darling! Gay or straight, there's always something to do in Gay Concepción.
Immerse yourself in the local culture by attending cultural events like festivals, concerts, and shows. Trust us; there's always something fun and exciting happening in this fabulous city. Remember, discretion is key to a town that's not always welcoming to our great community. So, keep it lowkey and enjoy all the wonderful things Gay Concepción has to offer!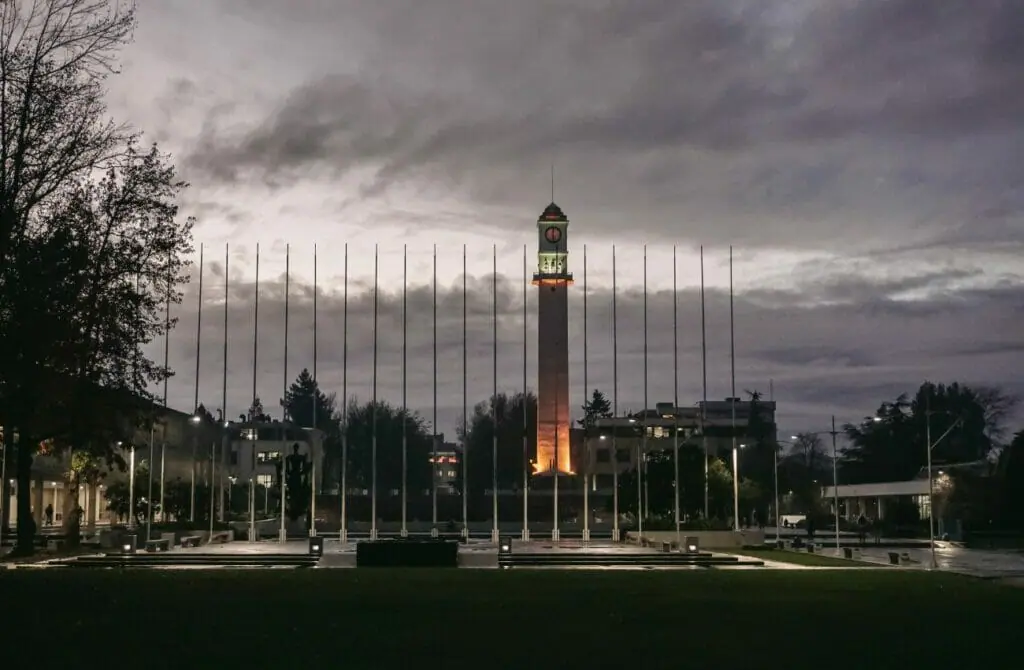 Plaza Acevedo
Plaza Acevedo is a charming public square located in Concepción, Chile. It serves as a popular meeting point and a hub of activity, offering visitors a place to relax, socialize, and soak in the local atmosphere. With its beautiful surroundings and historical significance, Plaza Acevedo is a must-visit attraction for those exploring Concepción.
Plaza Acevedo is a gateway to the city's cultural and architectural treasures. It features a well-manicured central garden with a variety of trees, flowers, and benches, providing a tranquil space for visitors to relax and enjoy the surroundings.
The plaza is often frequented by locals and visitors alike, who gather to enjoy the lively atmosphere and engage in leisurely activities. Plaza Acevedo offers a versatile space for different interests and occasions, from morning walks and jogging to afternoon picnics and evening social gatherings.
Museo de Historia Natural (Museo de Historia Natural de Concepción)
The Museo de Historia Natural, also known as the Museo de Historia Natural de Concepción, is a fascinating museum dedicated to the natural history and biodiversity of the Concepción region in Chile. Located in the city's heart, the museum offers visitors a unique opportunity to explore and learn about the area's rich natural heritage.
The museum showcases various exhibits covering various aspects of the region's natural history, including geology, paleontology, botany, zoology, and ecology. Through interactive displays, educational panels, and carefully curated collections, visitors can delve into the diverse ecosystems, flora, and fauna that make up the Concepción region.
One of the museum's highlights is its paleontological section, which displays fossils and replicas of prehistoric creatures that once roamed the area. Visitors can marvel at the ancient fossils of dinosaurs, marine reptiles, and other extinct species that provide valuable insights into the region's geological past.
The botanical section of the museum showcases the rich plant diversity of the Concepción region, highlighting native species, medicinal plants, and the unique flora found in different ecosystems. Visitors can learn about these plants' ecological importance and role in the region's natural balance.
The zoological exhibits feature a variety of preserved animal specimens, including mammals, birds, reptiles, and insects. These exhibits provide a closer look at the local fauna and an understanding of their habitats, behavior, and conservation efforts.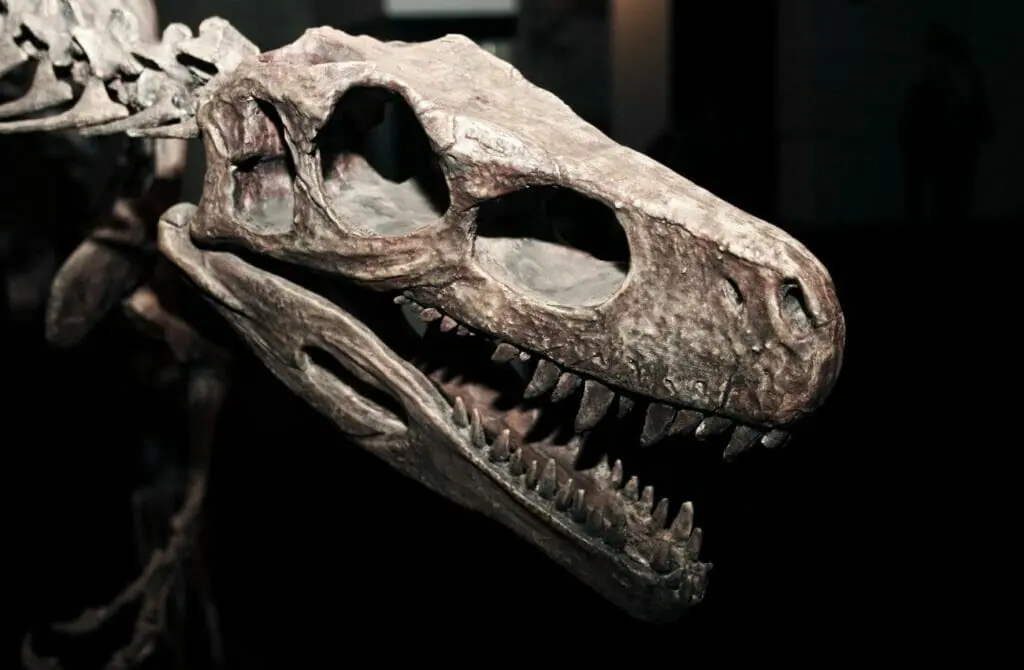 Plaza de la Independencia (Plaza de la Independencia de Concepción)
Plaza de la Independencia, also known as Plaza de la Independencia de Concepción, is a historic and vibrant square with great cultural and historical significance as it commemorates the country's struggle for independence from Spanish colonial rule.
The square is a bustling hub of activity, surrounded by important landmarks and architectural gems. It serves as a gathering place for both locals and tourists, offering a lively atmosphere and a glimpse into the city's past and present.
At the center of Plaza de la Independencia stands a prominent monument dedicated to the heroes of Chile's independence movement. The memorial pays homage to the patriots who fought for the nation's freedom and symbolizes the spirit of independence and unity.
Plaza Perú
Plaza Perú is a charming public square located in Concepción, Chile. It is named after the country of Peru, symbolizing the historical and cultural connections between Chile and Peru. The plaza offers a pleasant and inviting space for locals and visitors to gather, relax, and enjoy the surrounding ambiance.
Plaza Perú is a popular meeting point and a hub of activity. It features a well-maintained central garden with manicured lawns, trees, and colorful flower beds, creating a peaceful and picturesque setting. The availability of benches and shaded areas allow visitors to sit and unwind while taking in the sights and sounds of the square.
The square is known for its elegant statue of Francisco Pizarro, the Spanish conquistador who played a significant role in conquering Peru. The figure is a historical and artistic tribute to the shared history between Chile and Peru. It serves as a reminder of the cultural exchange and influences that have shaped the region.
The square's location near shops, restaurants, and cafes makes it an ideal spot for people to take a break during their day. Whether seeking a quiet moment to read a book, catch up with friends, or enjoy a cup of coffee, Plaza Perú offers a tranquil and inviting environment.
Estadio Ester Roa
Named in honor of Ester Roa Rebolledo, a well-known Chilean writer and poet, the stadium has a rich history and holds a special place in the hearts of sports enthusiasts in the region. It has become an iconic landmark and an integral part of the local sports culture.
The stadium has a seating capacity of over 30,000 spectators, making it an impressive venue for national and international sporting events. It has hosted numerous important football matches, including games of the Chilean national team, local club teams, and regional tournaments.
During matches at Estadio Ester Roa, the atmosphere is electric, with passionate fans filling the stands and cheering on their favorite teams. The stadium's design provides excellent visibility from all angles, ensuring an enjoyable experience for spectators.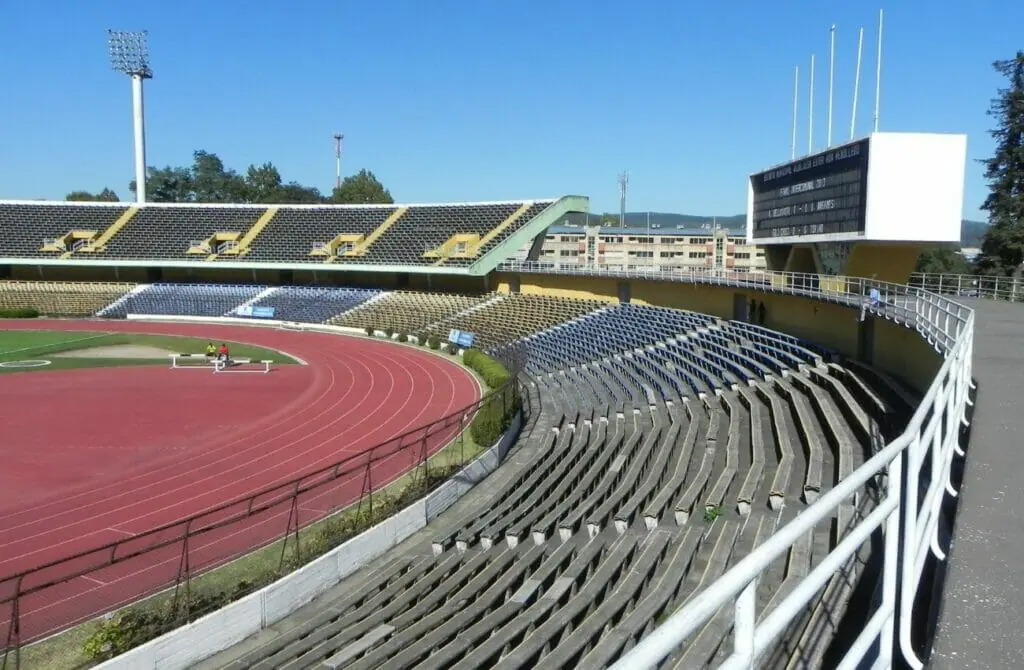 Parque Ecuador
This urban park offers visitors a peaceful and refreshing escape from the bustling city, with its lush greenery, serene atmosphere, and various recreational activities.
Covering a significant area, Parque Ecuador is a popular gathering spot for both locals and tourists. Its well-maintained pathways invite visitors to take leisurely walks or engage in activities like jogging and cycling. The park is also adorned with beautiful trees, colorful flower beds, and well-manicured lawns, providing a tranquil setting for relaxation and picnics.
You can rent paddleboats or rowboats to explore the calm waters and enjoy a leisurely ride while enjoying the natural beauty. The lake is also home to various bird species, making it a paradise for birdwatchers.
Parque Ecuador is not just about outdoor activities; it also hosts cultural events and festivals throughout the year. From music concerts and theater performances to art exhibitions and food festivals, the park has become a vibrant hub of entertainment and cultural celebrations. These events offer a glimpse into the local arts and culture scene, providing an enriching experience for visitors.
Artistas del Acero
One of the highlights of Artistas del Acero is its art gallery, which regularly features exhibitions showcasing the works of local, national, and international artists. Visitors can explore diverse artistic styles and mediums, from traditional paintings and sculptures to contemporary installations and multimedia creations. The gallery provides a dynamic space for creative exploration, dialogue, and appreciation.
The cultural center also houses a theater that hosts a variety of performances, including plays, musicals, and dance productions. The theater provides a platform for established and emerging artists to showcase their talents and engage with audiences. It offers a unique opportunity for theater enthusiasts to experience a wide range of theatrical productions and cultural performances.
Artistas del Acero promotes cultural exchange and collaboration by organizing workshops and artistic residencies. These programs provide opportunities for artists to develop their skills, share their knowledge, and interact with the local community. Workshops cover diverse disciplines, including painting, photography, sculpture, music, dance, and theater, fostering a creative and inclusive environment.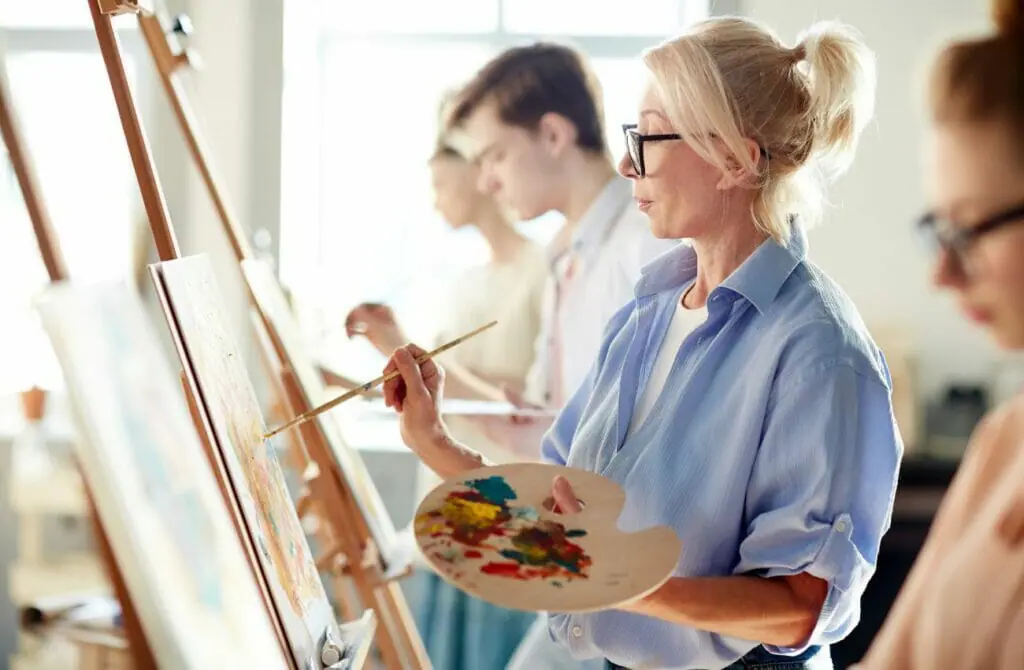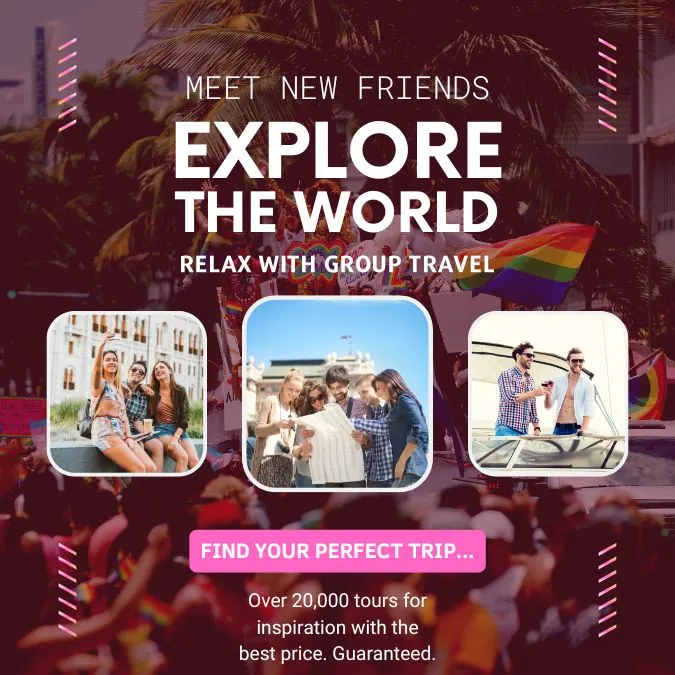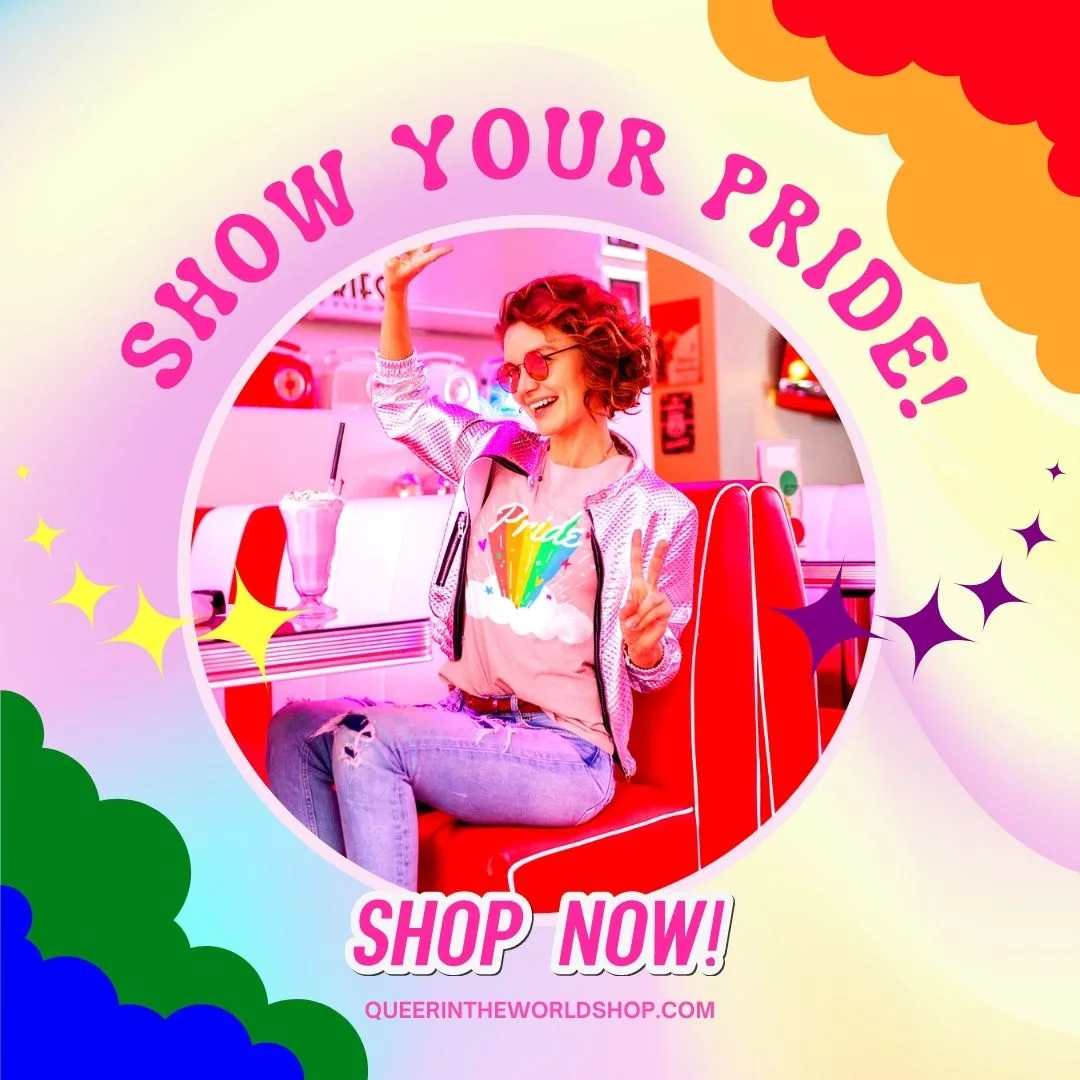 Gay-Friendly and Gay Hotels in Concepción, Chile
Oh, honey, let me tell you about being fabulous and feeling welcome at these hotels in Concepción! Don't worry about other hotels that might not be as accepting; these gems are committed to being LGBTQ+ friendly and ensuring that all guests feel like they belong.
Being gay-friendly isn't just about waving a rainbow flag or using the right pronouns; it's about creating a safe and inclusive space for all guests. From non-discrimination policies to providing resources for LGBTQ+ travelers, these hotels go above and beyond to ensure you feel welcomed and supported.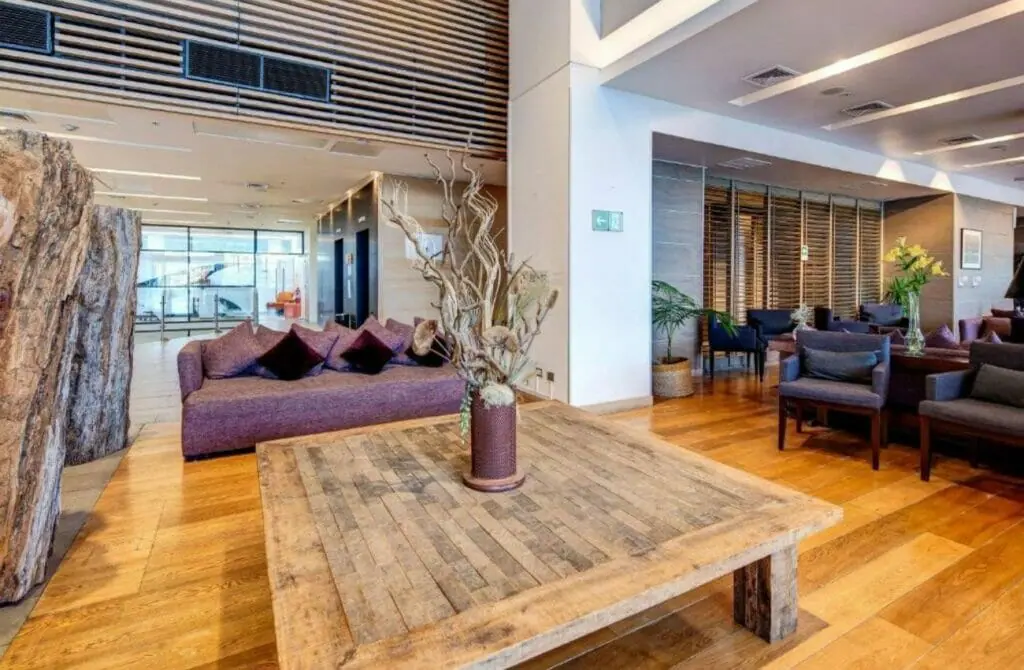 And honey, they don't stop there! Some of these gay-friendly accommodations have extra amenities and literature about local LGBTQ+ events and resources. Plus, they might even be located in an area known for being LGBTQ+ friendly. Now, let me tell you about these fabulous hotels in Concepción.
While there aren't any specifically gay hotels or resorts, these are the crème de la crème of gay-friendly accommodations. And if these don't tickle your fancy, don't worry; there are hundreds of other options in Concepción to fit your budget and needs. So pack your bags, put on your most fabulous outfit, and get ready to feel welcome and accepted at these gay-friendly hotels in Concepción!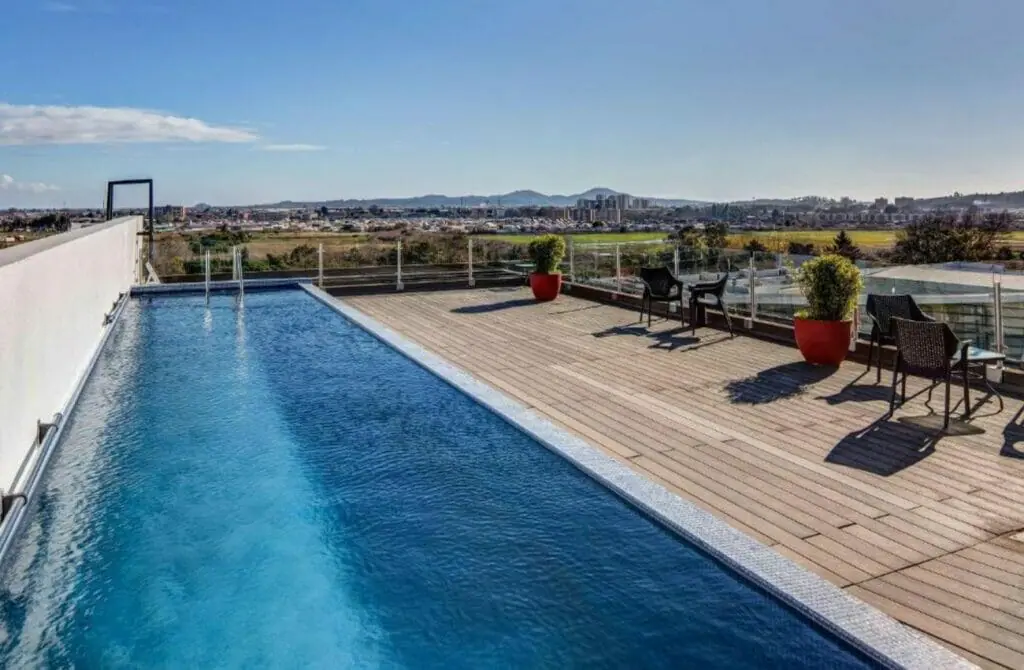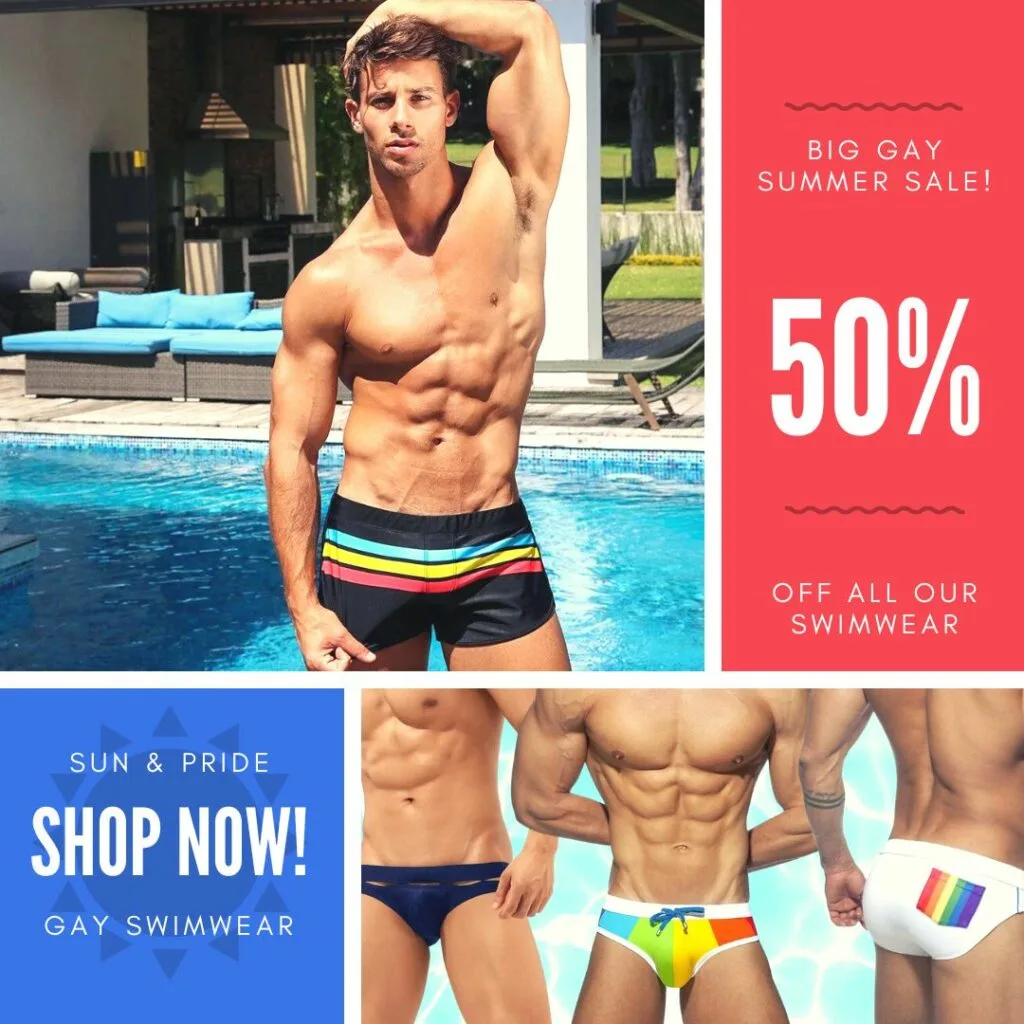 Wyndham Concepcion Pettra ☆☆☆☆
This hotel offers a range of amenities and services to ensure a comfortable and enjoyable stay for guests.
Start your day with a complimentary breakfast in the on-site Mediterranean restaurant every morning. Indulge in various delicious options to energize yourself for the day ahead. In the evenings, unwind in the cozy lobby bar and sip your favorite cocktail, enjoying a relaxing atmosphere.
For those looking to stay active, Wyndham Concepcion Pettra provides a fitness center where you can maintain your workout routine. Take a refreshing swim in the outdoor pool or relax at the spa and sauna, allowing you to rejuvenate your body and mind.
The hotel's 127 spacious guest rooms are thoughtfully appointed with modern amenities, ensuring a comfortable and relaxing stay.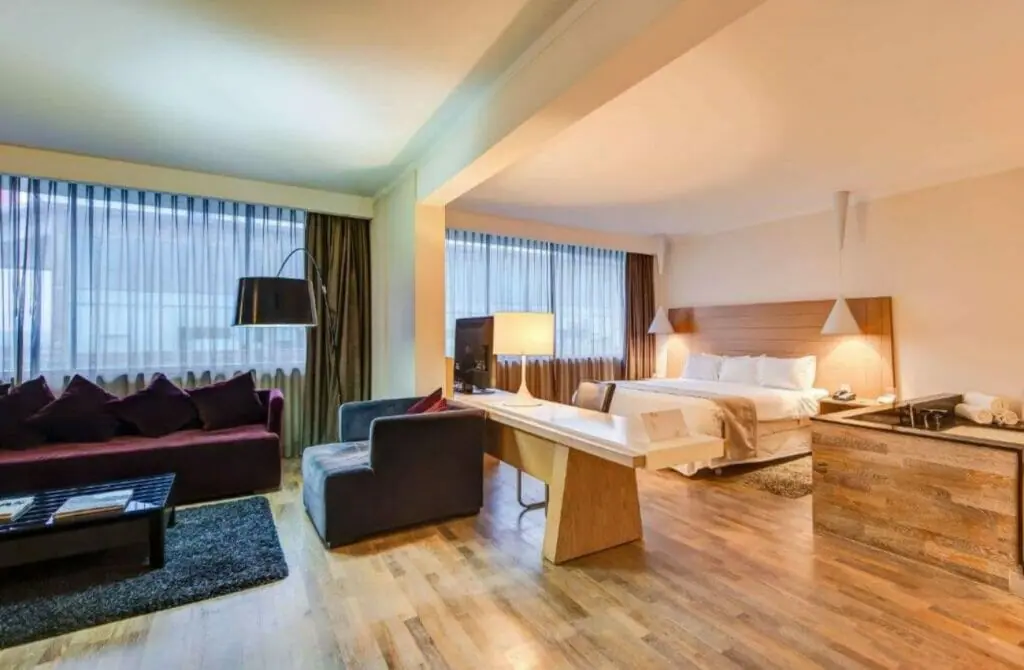 Hotel El Araucano features a contemporary ambiance throughout, ensuring that every aspect of your stay is sleek and inviting. The refined rooms are thoughtfully furnished to provide a relaxing and enjoyable stay. From cozy beds to modern amenities, the hotel ensures that your comfort is a top priority.
Sink into the plush bedding and unwind in the well-appointed accommodations, allowing yourself to recharge for the next day's activities.
The hotel's central location allows easy access to the city's attractions, shopping areas, and dining options. Explore the vibrant streets of Concepción, visit nearby cultural landmarks, or enjoy the convenience of having everything within reach.
During your stay at Hotel El Araucano, take advantage of the hotel's amenities and services. Whether you need assistance from the friendly staff or recommendations on local attractions, they are dedicated to making your stay as pleasant as possible.
Mercure Concepción (Ex Atton) ☆☆☆☆
Mercure Concepción boasts a fresh and modern ambiance throughout, providing a welcoming atmosphere for guests. The hotel features a restaurant and bar on-site, allowing you to enjoy delicious meals and drinks without leaving the premises.
Indulge in culinary delights at the hotel's restaurant, where you can savor a variety of dishes prepared with care and expertise. The bar offers a relaxing setting where you can unwind with your favorite drink, whether a cocktail or a glass of fine wine.
The hotel's accommodations are designed to provide a comfortable and enjoyable stay. Each room is thoughtfully furnished with modern amenities and stylish decor, ensuring a relaxing retreat after a day of exploring the city.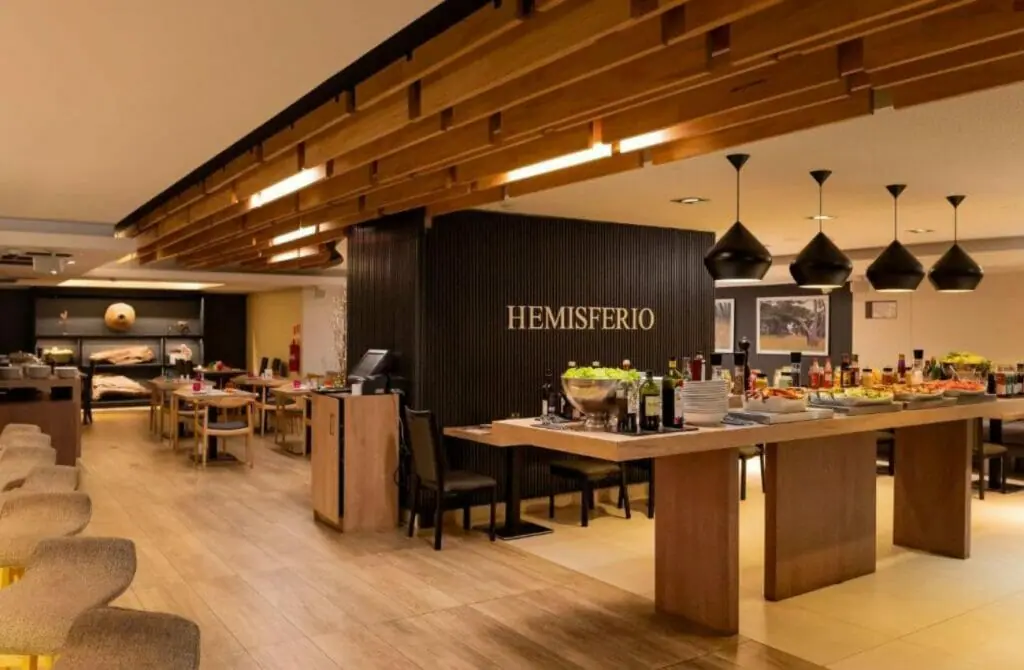 Aurelio Apart Hotel boasts a welcoming atmosphere where guests can relax and enjoy their time in Concepción. The hotel features a bar and restaurant on-site, allowing you to savor delicious meals and drinks without venture far from your room.
The well-spaced rooms at Aurelio Apart Hotel provide ample space for relaxation and comfort. During your time at Aurelio Apart Hotel, take advantage of the hotel's facilities and services. Whether you're looking to unwind with a drink at the bar, indulge in a meal at the restaurant, or receive assistance from the attentive staff, the hotel strives to provide an exceptional experience for its guests.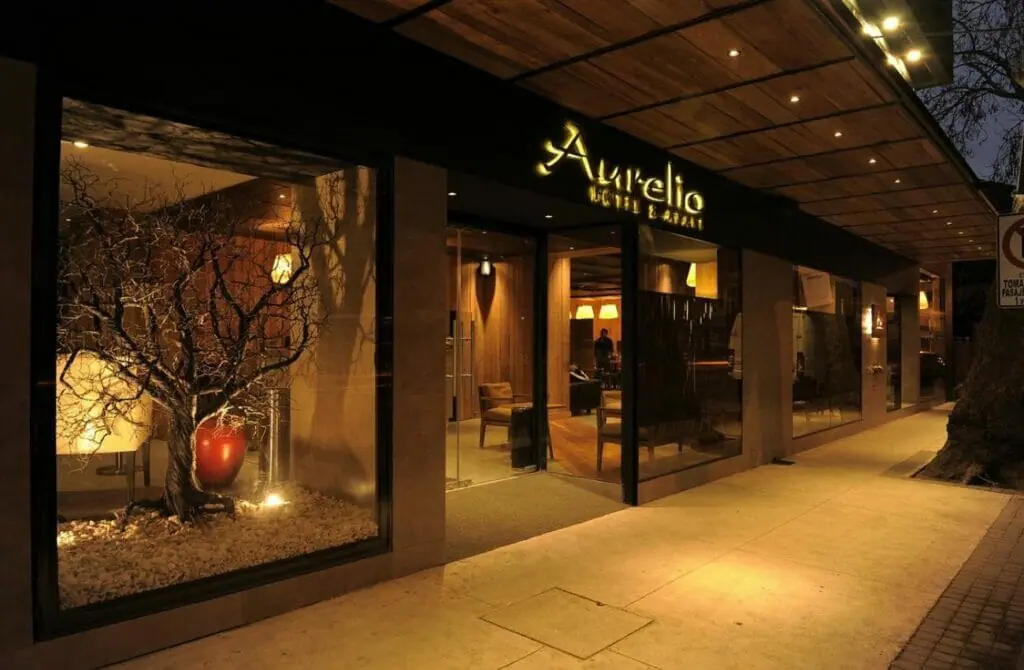 Hotel Terrasur's brick and glass building exudes a contemporary yet unassuming vibe. The low-key rooms provide a cozy and inviting atmosphere, perfect for unwinding after a day of exploring the city or attending business meetings.
The hotel's casual restaurant features a bright decor with brick accents, creating a lively ambiance for dining. Indulge in delicious meals and savor the region's flavors while enjoying the restaurant's welcoming atmosphere.
Hotel Romano Concepción provides a straightforward and hassle-free experience for its guests. The relaxed rooms are furnished, creating a cozy and inviting atmosphere. Some rooms may feature colorful accents, adding a touch of vibrancy to the space.
The hotel's modest lounge area provides a comfortable space for guests to unwind and socialize. Whether you're looking to read a book, catch up with friends, or relax, the lounge offers a welcoming environment.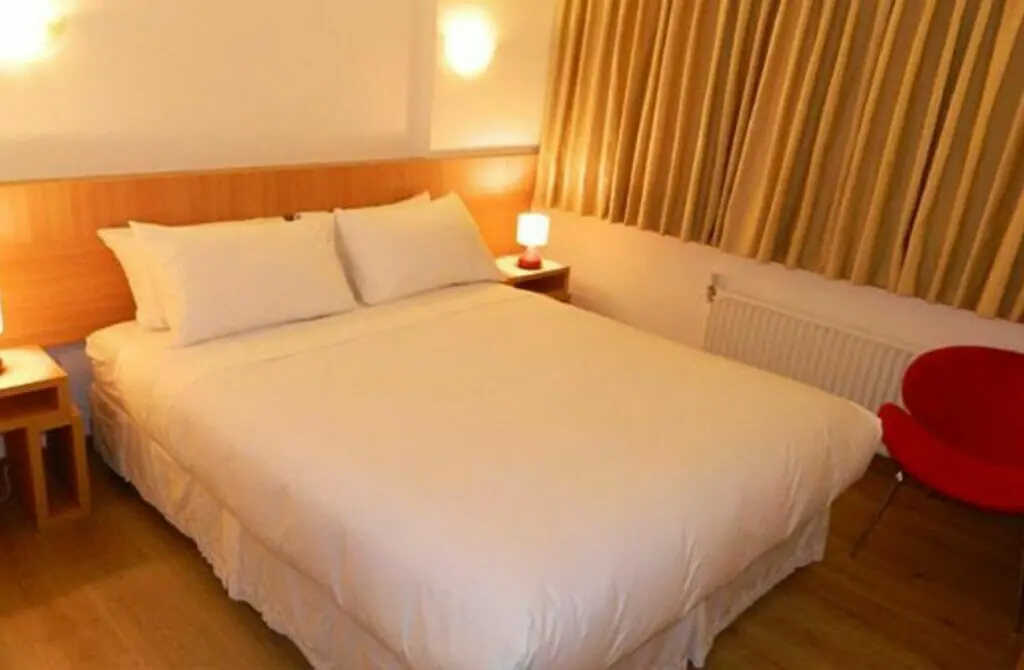 Gay Nightlife in Concepción, Chile
Darling, let's talk about exploring the queer nightlife in Gay Concepción, shall we? It's true this city might not be the most welcoming to our fabulous community but fear not! Being gay is perfectly legal here; remember to err on the side of caution when outside of queer-friendly spaces.
But let's focus on the fun, shall we? Exploring gay nightlife can be one of the most thrilling and enriching experiences while on the go. From dancing up a storm at a gay club to sipping cocktails and rubbing elbows with the locals at a gay-friendly bar, you'll have a chance to immerse yourself in the local culture and make memories that will last a lifetime.
And darling, we've got you covered with the best gay and gay-friendly spots in town. So don't be shy; step out of your comfort zone and explore the queer nightlife in Gay Concepción. Trust us; it'll be worth it!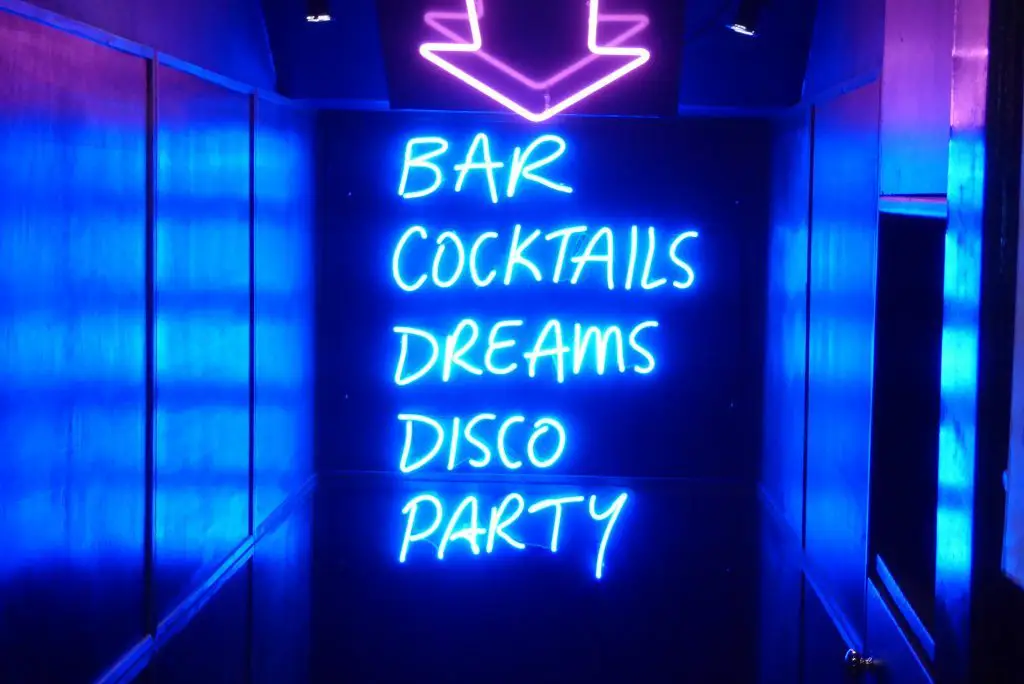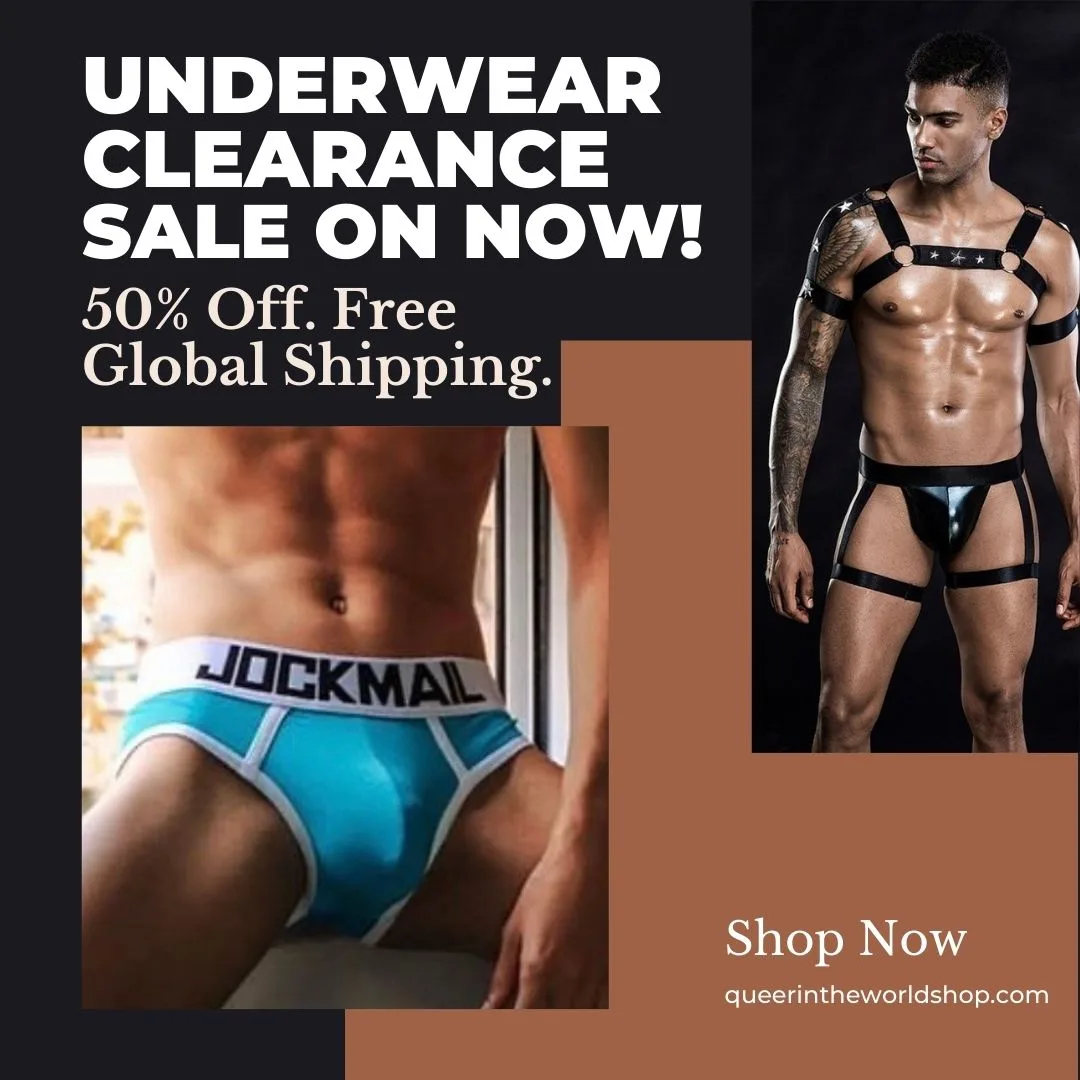 Gay-Friendly Bars and Clubs in Concepción, Chile
While the club may have limited variety in alcohol options, it compensates with moderate prices, making it an accessible choice for patrons. Club Space also delivers captivating shows that add extra excitement to the night.
Whether it's live performances, drag shows, or other entertaining acts, the club ensures that guests are treated to an engaging and memorable experience. Additionally, Club Space features an adequate terrace where patrons can take a break from the dance floor, relax, and enjoy some fresh air.
For those seeking a gay-friendly disco club with a spacious layout, varied music, moderate prices, and captivating shows in Concepcion, Club Space is the ideal destination. Get ready to dance the night away, enjoy the vibrant atmosphere, and create unforgettable memories in this energetic and inclusive venue.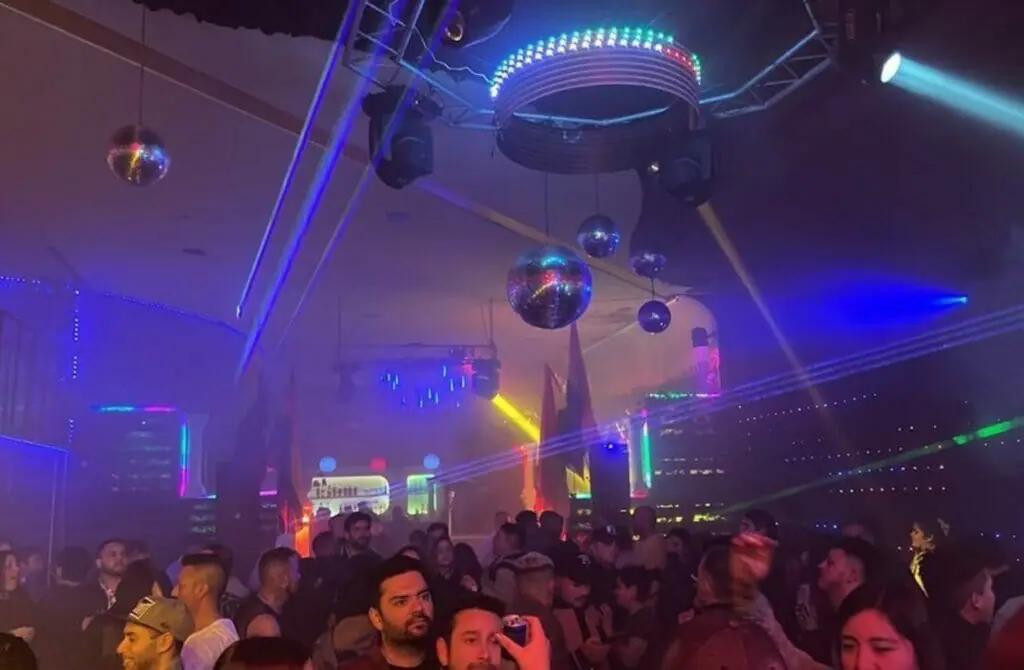 Nigth Club Concepción Mujeres De Lukr
Night Club Concepción Mujeres De Lukr stands as a cabaret club that offers a unique and captivating entertainment experience. This gay-friendly establishment presents various stunning performances, showcasing the art of cabaret in a stylish and enchanting atmosphere. The club provides a spacious and neat setting, allowing guests to fully immerse themselves in the cabaret world.
Night Club Concepción Mujeres De Lukr prides itself on creating an accessible environment where everyone can enjoy the performances and entertainment. Whether you're a cabaret enthusiast or simply looking to experience a night of theatrical elegance, this club offers an inviting space to appreciate the artistry and talent on display.
Maldita Sea ensures that guests enjoy a wide selection of libations to suit their preferences. Notably, the drinks served at this club are known to be strong, guaranteeing a memorable and spirited night out. With each sip, guests can indulge in the flavors while feeling the potent effects of the expertly crafted cocktails.
Maldita Sea is also renowned for its great music, which sets the stage for a lively and energetic atmosphere. The club boasts three steps for dancing, providing ample space for guests to show off their moves and immerse themselves in the rhythm of the music.
Whether you prefer the pulsating beats of electronic music or the infectious melodies of popular hits, Maldita Sea offers a diverse and exhilarating musical experience that keeps the energy high and the dance floor packed.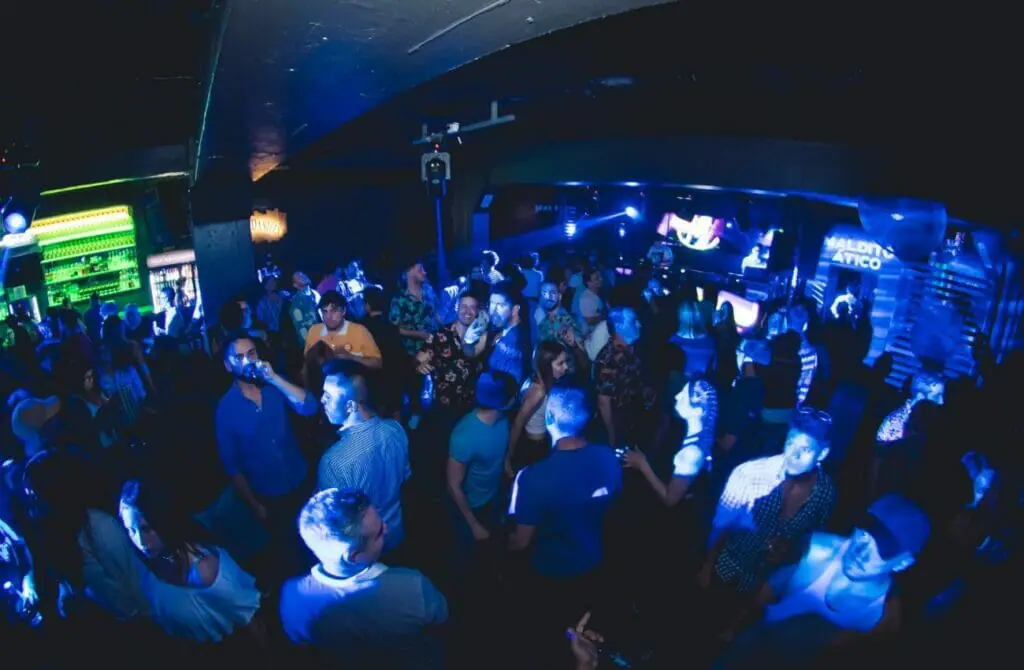 Gay Saunas & Cruising Clubs in Concepción, Chile
When exploring Gay Concepción, there's more to life than just cocktails and beers. One aspect of the gay scene that many of us queens love is checking out the local gay saunas and cruising clubs.
Granted, Concepción isn't quite as wild as Amsterdam, Barcelona, or Berlin, but these steamy venues still offer the perfect opportunity to meet new people, socialize, and engage in some hot and heavy action without swiping left or right. However, remember that these venues can differ in terms of vibe, patrons, and rules, so it's a good idea to be informed before you dive in.
Gay saunas, sex clubs, and cruising have long been popular ways for queer men to meet and engage in sexual activity, particularly in countries where same-sex activity is not widely accepted or may even be illegal. In these places, gay saunas and cruising clubs provide a safe and discreet environment for queer men to explore their sexuality and connect with like-minded individuals.
Despite the rise of gay dating apps, many queer men still prefer the anonymity and physical connection found in these spaces – so somewhat counter-intuitively, you might have a hotter experience here than you would at home.
We recommend checking out our guide to cruising for first-timers before you get started, which should give you the lowdown, and always practice safe sex. Keep in mind that local laws and customs regarding gay venues and sexual activity should be respected at all times. With a bit of forethought and an open mind, visiting gay saunas and cruising clubs can be a thrilling and steamy part of your gay Concepción adventure.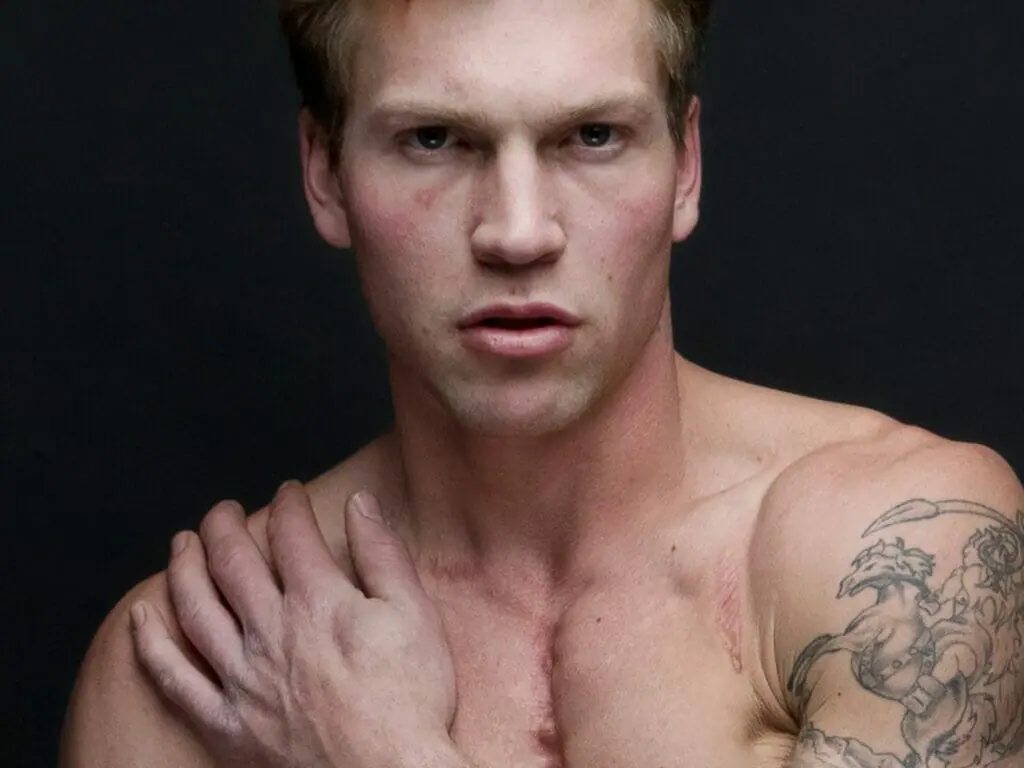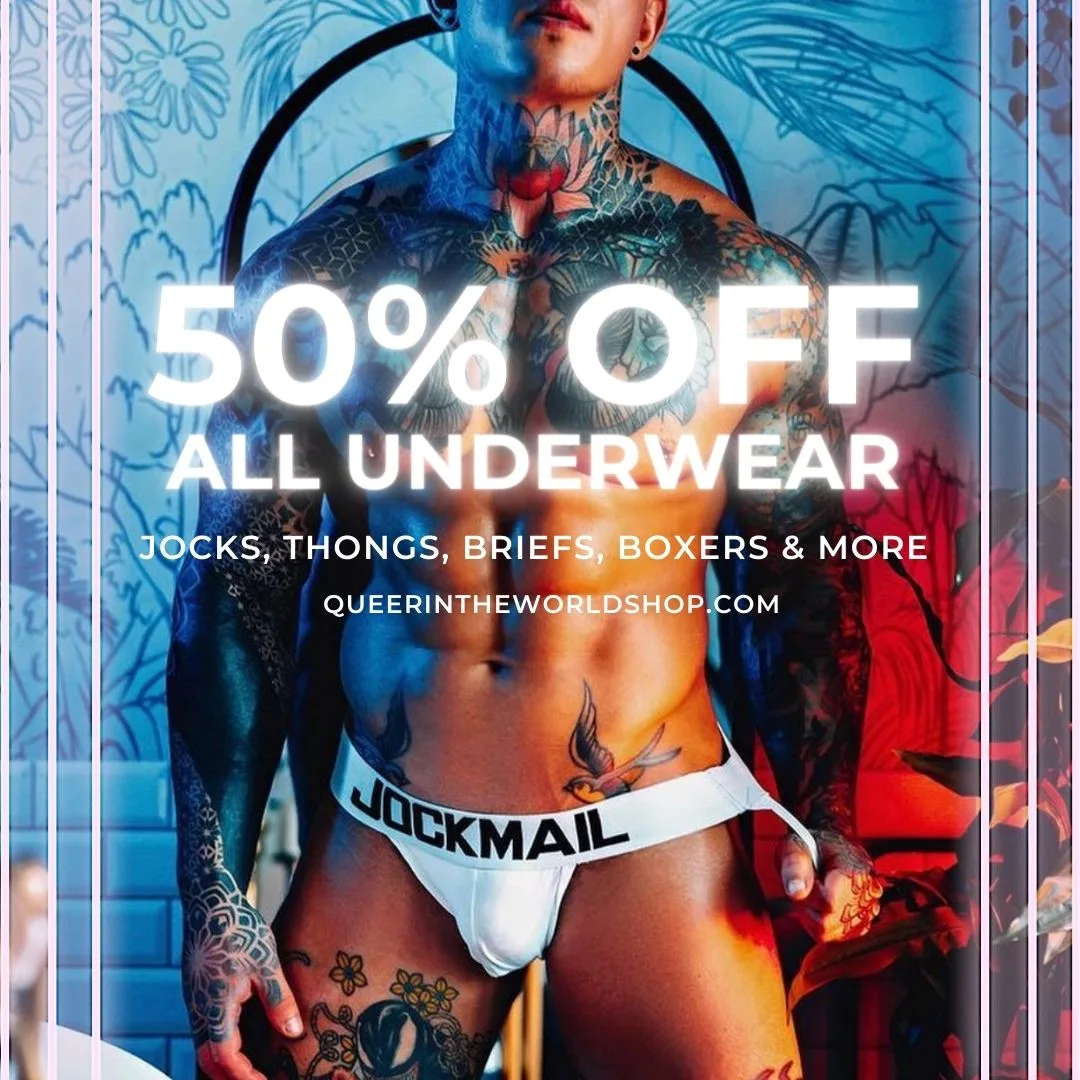 Gay Map Of Concepción
Finding it hard to envisage where everything is in Concepción? Hopefully, this queer-centric map helps where we have marked all the bars, clubs, parties, hotels, saunas, massages, and more will help you stay in the spot best suited to you!