LBGTQ travelers have so many incredible destinations to explore these days, with gay culture becoming mainstream and many cities developing vibrant gay communities.
When choosing the perfect travel destination, you may wonder where the gay capital of the world is. Although many cities like to claim this title, it's impossible to pick a winner. Each city is completely unique and different, so it's very difficult to definitely choose one city that takes the title.
However, there are some cities that really stand out for their exciting LGBTQ scenes – here are the top 10 contenders for the 'gay capital of the world'…in no particular order! And if you want to explore them more on your own, there are some wonderful gay tour companies to help with that, or you could always just embrace solo travel!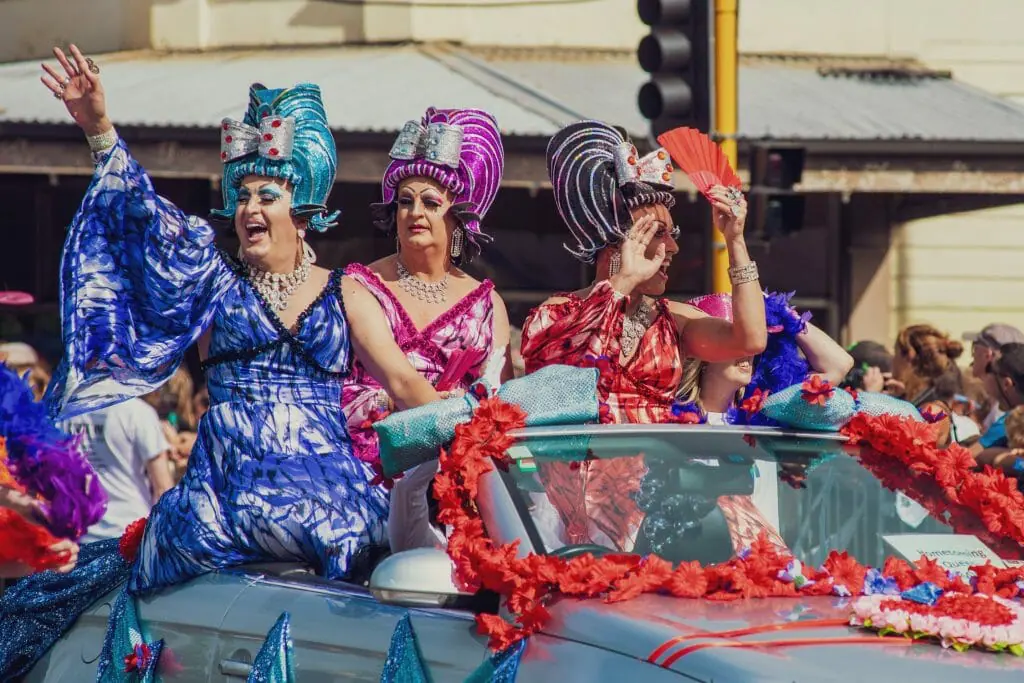 Bangkok is often considered one of the most gay-friendly cities in southeast Asia, and has become one of the top destinations for gay travelers from around the world.
Thailand has an extremely welcoming and accepting culture, and there's a huge transgender population here as well. The LGBTQ nightlife scene here is incredibly creative and unique, and you'll find unique experiences here that you won't see anywhere else in the world. Silom Soi 4 and Soi Twilight are two districts where you can find an assortment of male go-go clubs that put on innovative shows. Some of the most popular clubs include Tawan, which is one of the oldest and most impressive stage shows, and Classic, which features go-go synchronized swimming.
After an exhilarating night out, relax at the Chakran Sauna or Babylon, two popular men's hangouts that feature saunas, gyms, and restaurants or check into a fabulous gay hotel. There are also plenty of rooftop bars and elegant restaurants to peruse during your days in the city.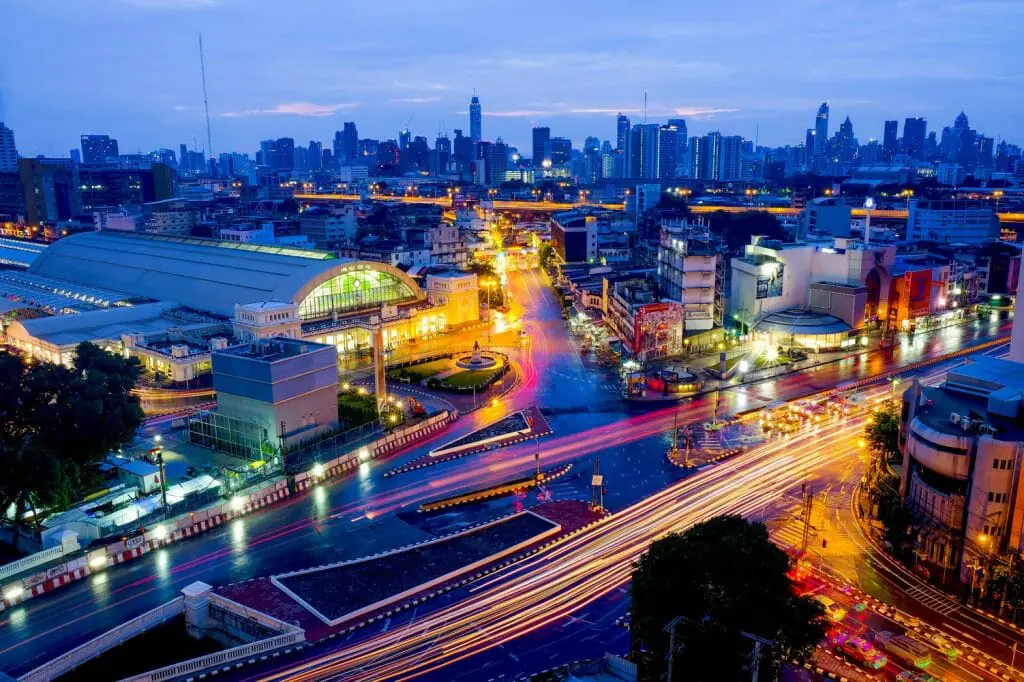 You wouldn't expect a city in Israel to have such a strong gay community, as it's surrounded by very conservative countries.
However, Tel Aviv has become a haven for LGBTQ people from around the Middle East, and hosts one of the world's largest pride parades every year. The Tel Aviv pride parade is also one of the first in the world to celebrate bisexuality awareness, reflecting the city's incredibly open-minded nature. Over the past few decades, hundreds of businesses have opened up that are specifically targeted toward the gay community, so no matter what you want to do on your trip, you'll feel right at home. There are so many amazing places to party that we could never name them all.
A few of the most popular include Shpagat and Mini Club, which are gay-friendly dives, and Amazona Bar, which is a lesbian mecca. There are even a host of gay beaches and gay coffee shops to explore as well.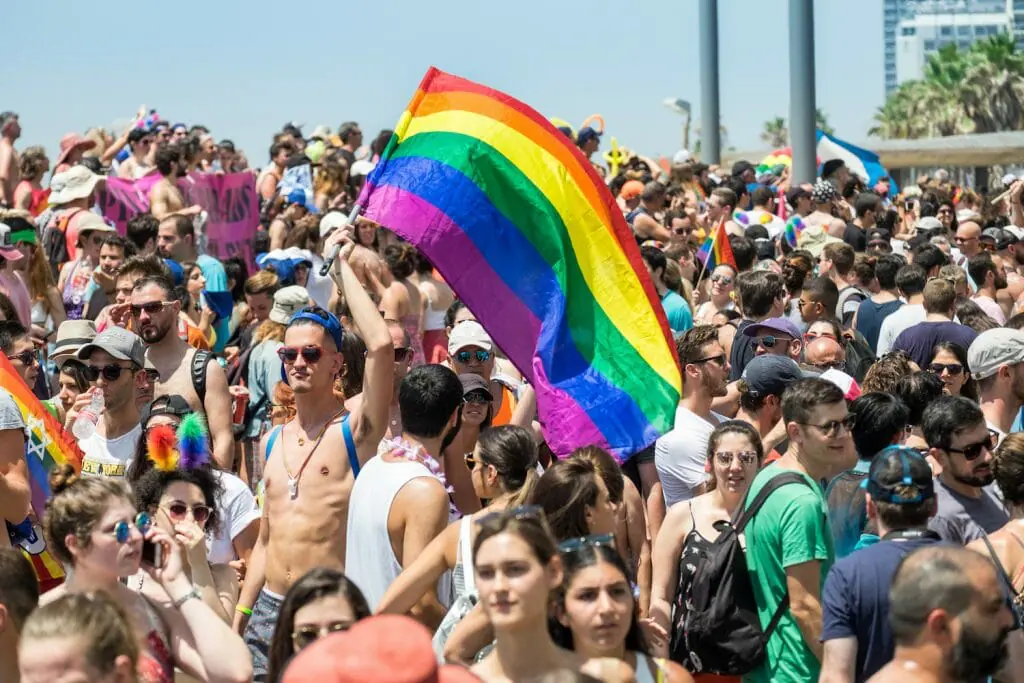 This small Greek island has one of the most dynamic LGBTQ nightlife scenes in the world, and is somewhere where you can flirt and party completely freely, with no inhibitions.
The island is known for its natural beauty, with bright blue oceans and stunning gay beaches like Elia Beach. There are many beaches on Mykonos that allow nude sunbathing and have a completely relaxed atmosphere. Gay bars and clubs abound here, with Jackie O and Babylon being some of the most popular. Elysium Bar is a great option for burlesque shows, and Kastro's Bar is wonderful if you are looking for a more romantic atmosphere with your lover.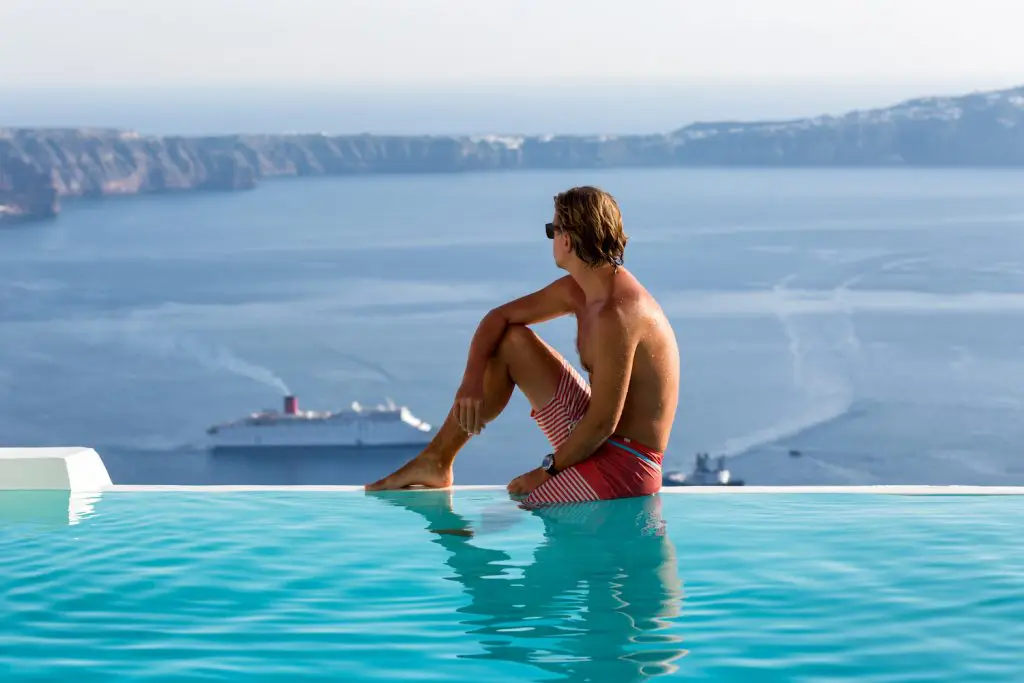 Paris is one of the most cosmopolitan cities in the world, so it's no surprise that it's also one of the most gay-friendly.
Le Marais district is the center of the gay community here, with a wide range of trendy restaurants, shops, and bars to explore. France has actually been gay-friendly for hundreds of years – same-sex relations were decriminalized in 1791. The oldest gay bar in the Marais is the Duplex, which opened in 1980.
Open Cafe is a popular gathering place before a night out, La Perle is an excellent gay-friendly restaurant, and Le Quetzal is a must-see hotspot. If you're looking to get super raunchy, head to Raidd Bar, which features beautiful go-go boys performing shower shows. The shopping in Paris is also top-notch and not to be missed, regardless of your orientation.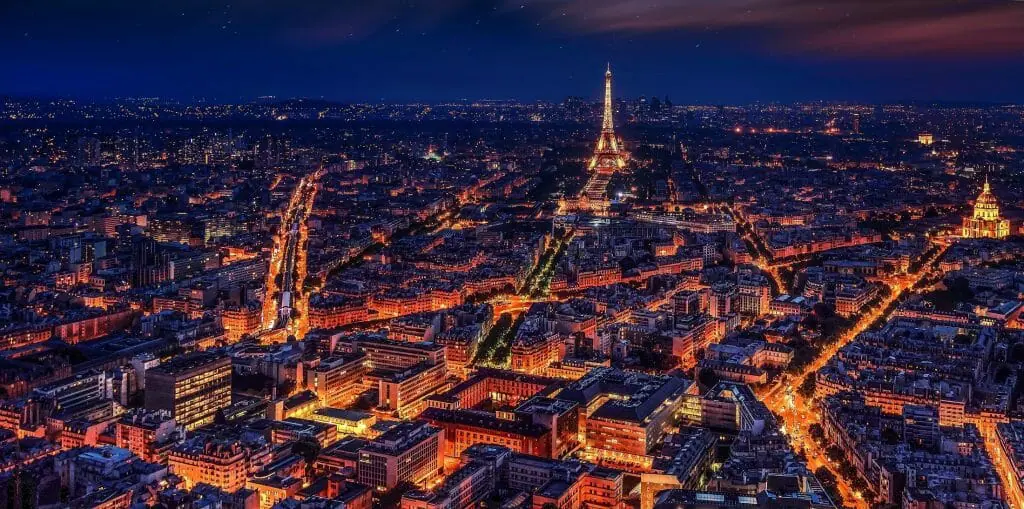 Amsterdam has a reputation for being wild and forward-thinking, and LGBTQ folk will fit right in in this fascinatingly beautiful city.
In fact, Amsterdam was one of the first places in the world to start opening gay bars in the early 20th century. The nightlife in Amsterdam is something completely unique, and it's not to be missed while you're in town. There are two main streets where the nightlife is concentrated – Reguliersdwarsstraat and Kerkstraat. Because Amsterdam is a canal city, there are also an array of gay cruise clubs where you can dance and drink on the water.
Although it's not specifically gay-focused, you'll also want to stroll through the Red Light District, a historically sex-positive area of town with plenty of sex shops and fetish attractions. There are tons of gay specific stores located around town as well. Make sure to check out the Homonument as well, which honors all of the men and women who have been subject to persecution because of their sexual orientation.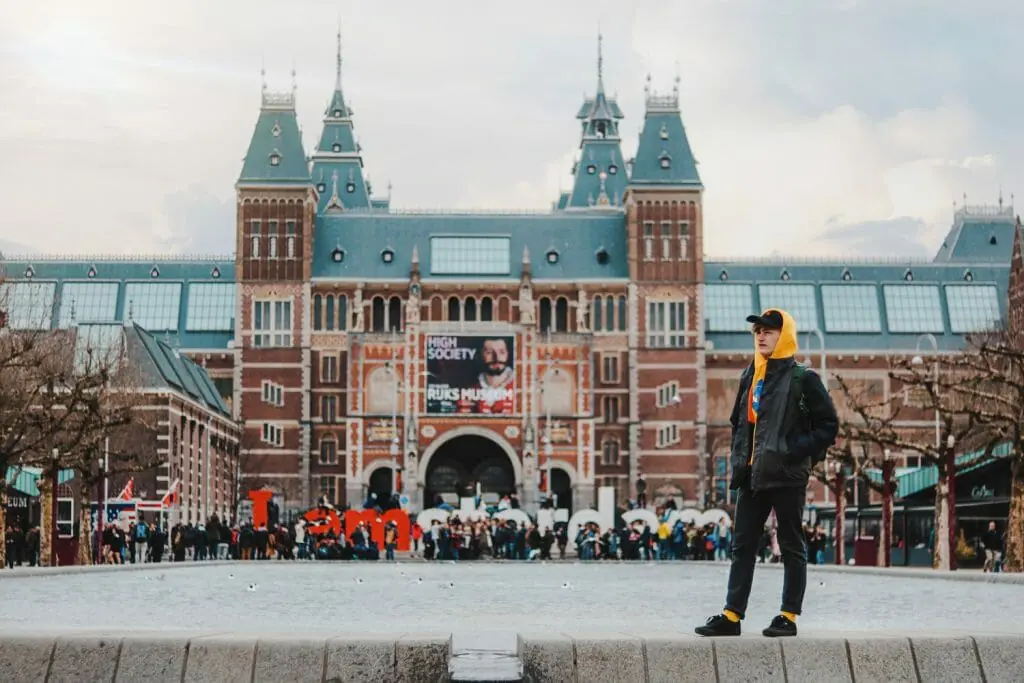 London is often regarded as an incredible travel destination for the gay community because there is a little something for everyone to enjoy. There are gay hotspots located throughout the city, with SoHo and Vauxhall being the two biggest gay-friendly neighborhoods – and some very trendy almost gay hostels!
London's food scene is booming, and there are so many excellent restaurants that also happen to be gay-friendly, with Balans Soho Society being one of the most popular. There's also tons of gay shopping in London, like Gay's The World, a gay and lesbian bookstore, or Prowler, a lifestyle store where you can also find tickets to London's hottest gay events. Queer Tours of London also puts together fun and fascinating tours that celebrates queer history and culture.
There are so many gay events held in London each year as well. In addition to the annual Pride celebration, there's also the Gaywise FESTival, London Fetish Week, and more.
Berlin is known for being wonderfully weird, and it's considered by many to be the most gay-friendly city in Europe. No matter what you're into, you can explore it here without judgment, regardless of where you are. Just a little bit of exploring will probably get you into some memorable debauchery.
Schöneberg
is the heart of the gay community in Berlin, and it was actually founded as the first gay village in the world. Berghain and the KitKatClub are two famous venues where you can experiment sexually and hear some great techno music as well. There's a range of more laid-back gay bars, many of which feature edgy drag shows. The Queer Berlin tour is an excellent introduction to the city, and is a great way to decide which gay-friendly bars, restaurants, and shops you'll want to check out for the rest of the tour.
And don't forget about the fabulous Axel Gay Hotel here, its one of our favourite queer stays in the world!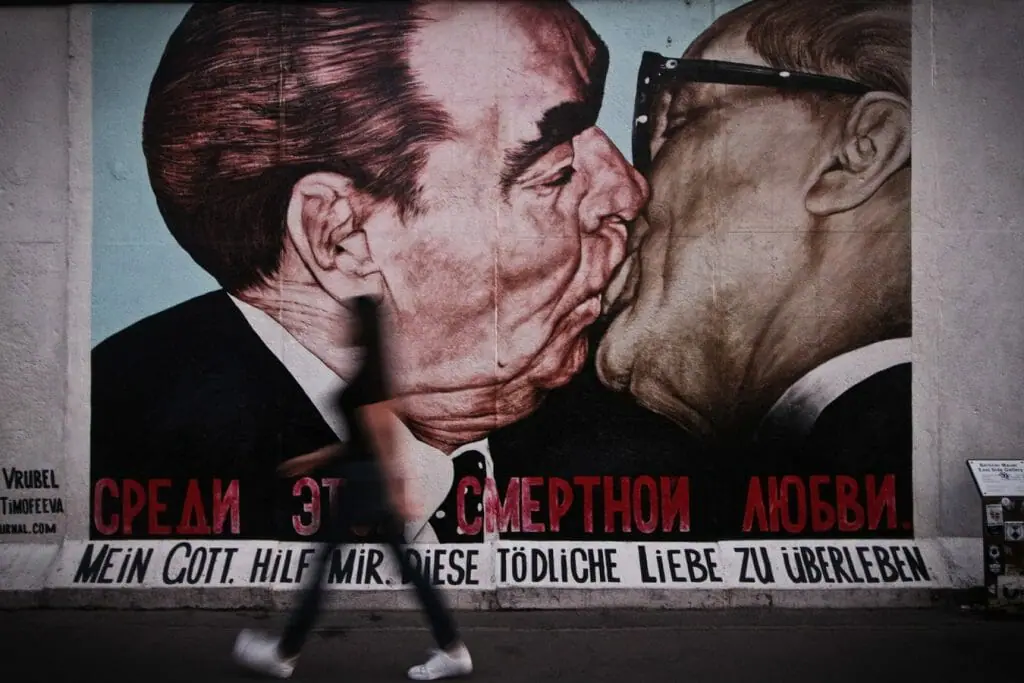 The high-energy beach culture and beautiful architecture alike are huge draws for gay travelers coming to Barcelona. Barcelona is very accepting and has a vibrant nightlife scene that seems neverending.
L'Eixample is the gay hub of the city, but there are plenty of gay bars and attractions located throughout town. During the day, the gay beaches attract thousands of locals and tourists alike, and at night, there are parties that sometimes last until the sun comes up. Be sure to check out the incredible food and style in Barcelona as well – the city is one of the best places in Europe to enjoy all-out luxury, and it also doesn't hurt Barcelona hosts some of the biggest gay festivals on Earth!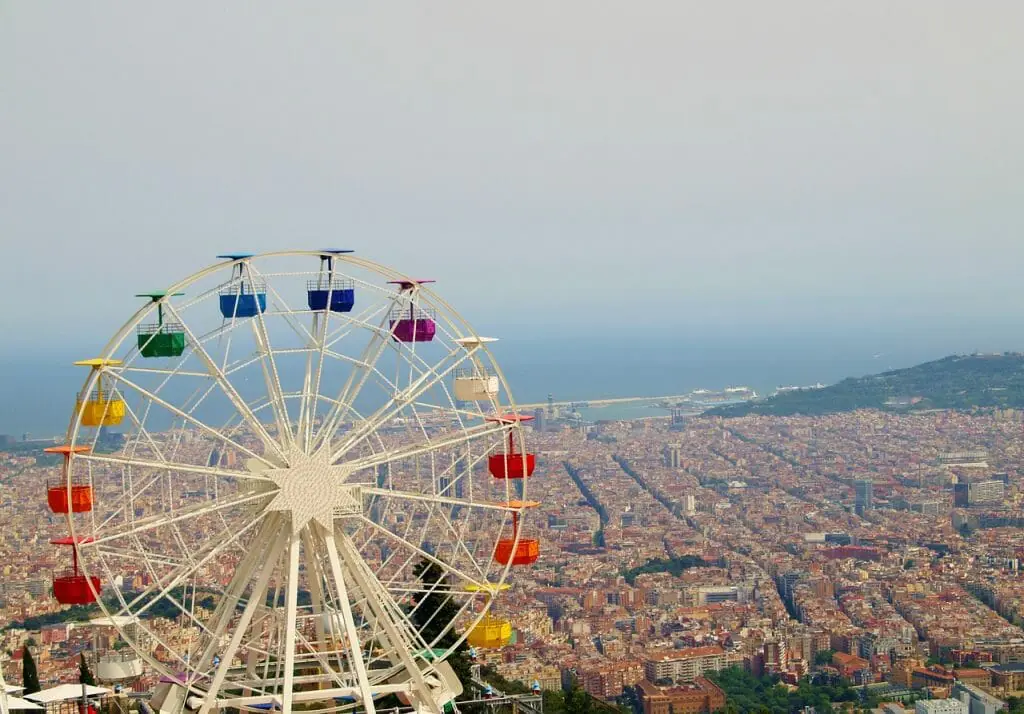 San Francisco has been the gay center of the United States for decades, as it was the first city to elect an openly gay official in Harvey Milk, and was the first US city to legalize gay marriage as well.
The city is literally rainbow-drenched with its iconic colorful houses, and you are free to express yourself as you want – in fact, the weirder, the better. The Castro is the city's gay center, with plenty of gay nightlife and events. It's also one of the biggest centers for gay activism in the United States. Folsom Street is also an up-and-coming gay neighborhood, and the Folsom Street Festival celebrates the kink and fetish community.
There are plenty of notable gay businesses in SF as well – head to Hot Cookie to pick up hilariously sexual bakery treats or go shopping at Does Your Mother Know for toys and other goodies. Gay events like Pride, the Castro Street Fair, the Fresh Meat Festival, and more are held here year-round.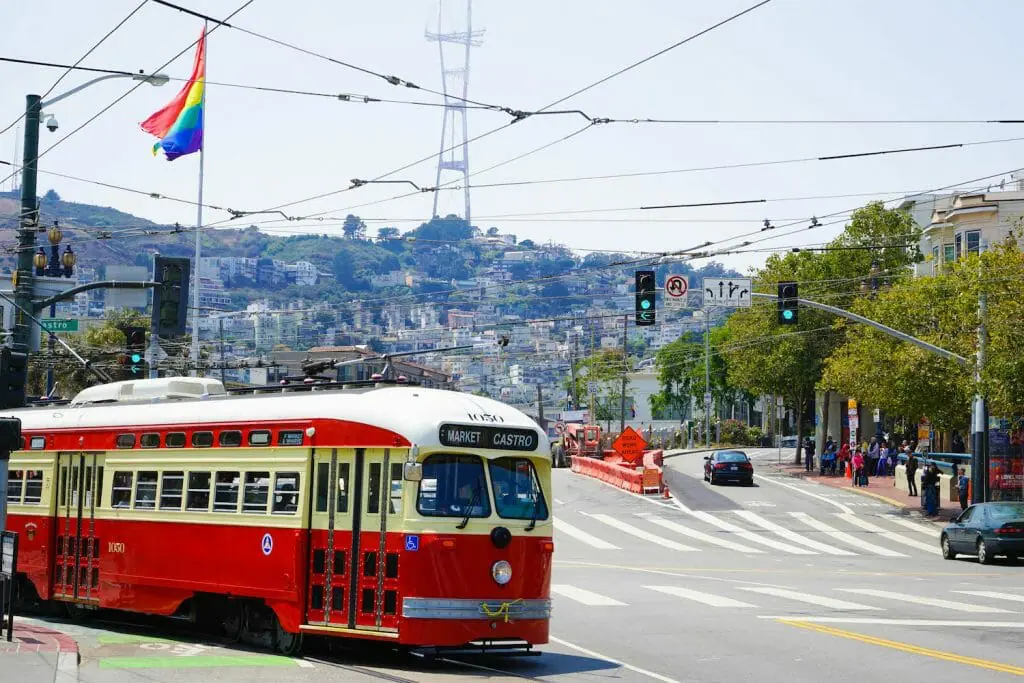 Taipei breaks the mold by being one of the most accepting and liberal cities in Asia, drawing gays from around the region and the world.
Although there's not as much PDA here are you might find in other gay hotspots, it's still a very accepting place with so much to do. Of course, you'll have to spend some time in the vibrant night markets and beautiful cafes that define Taipei's food scene, but at night, there's tons of gay clubs where you can dance your heart out. The Red House Complex is the best place to start, with a huge selection of gay bars and restaurants all in one place.