Bangkok is legendary among gay travelers for its fast-paced lifestyle, amazing food, and nightlife that almost defies belief. Seriously, until you've been on a wild night out in Bangkok, you haven't seen anything!
It's the perfect holiday destination if you like to keep busy and have adventures, seeing and doing as many new things as possible. But even the hardiest of adventure-chasers among us need somewhere to retreat to sometimes, an oasis of calm in the chaos.
That's why it's so important to find the right hotel in Bangkok, and luckily there's a good choice of glamorous gay hotels in Bangkok. Strictly speaking, there is only one gay-only hotel, Babylon, but there are plenty of other gay-friendly hotels to choose from!
It's such an affordable place that you'll be able to stay in the lap of luxury without it breaking the bank; perfect to recuperate until your next session of painting the town red!
Now just between us girls, here are our favorite gay hotels in Bangkok that are popular with gay travelers. YAS GAWD!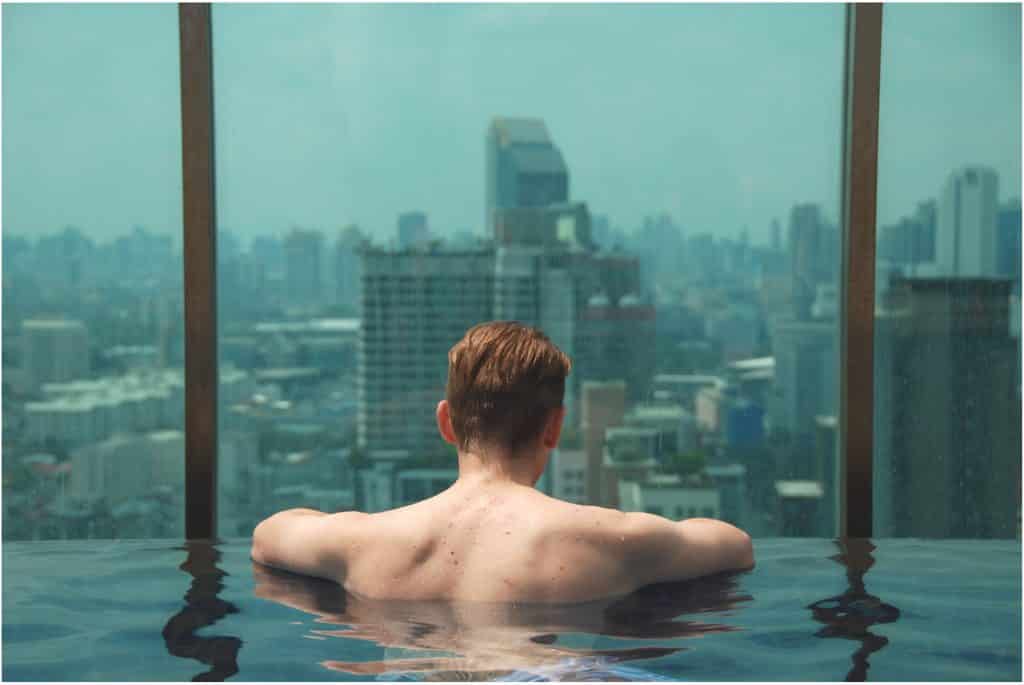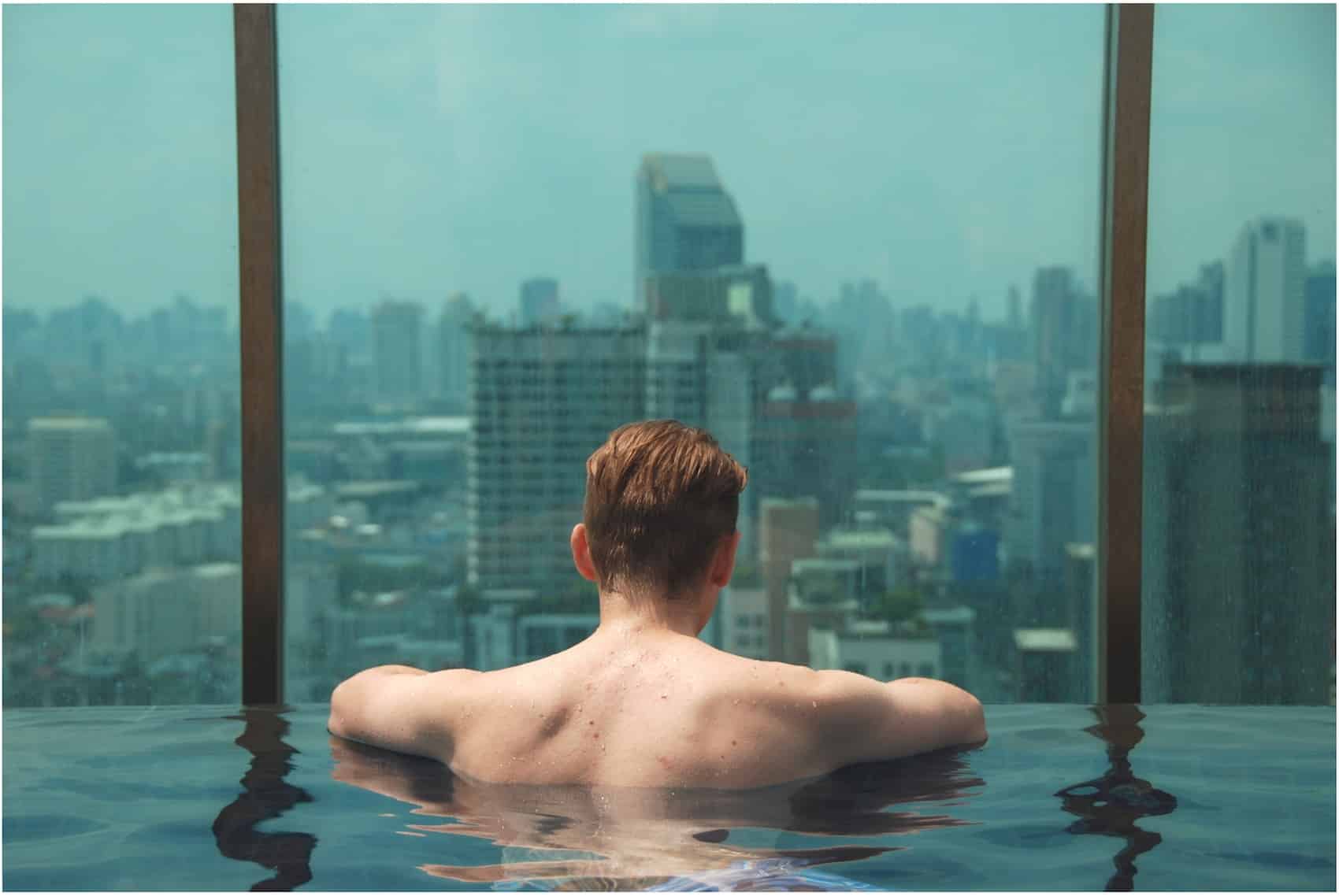 The Glamorous Gay Hotels of Bangkok: Find Serenity in the Chaos! 🇹🇭
Babylon is the only exclusively gay hotel of Bangkok and is truly a gay mecca, a slice of paradise where you can spend time with other gay travelers and enjoy the views around the communal areas.
Although it's in the middle of a commercial district, you'll feel like you're miles away from the hustle and bustle with the luscious gardens and classy design (including some pleasingly muscled statues!). There are plenty of spaces to unwind in; not just the gardens, but restaurants and a sauna area as well. Who knows who you could meet in the Jacuzzi?
There's a friendly, communal atmosphere and you'll be surprised by how many new friends you'll end up making. If you do choose to retreat to your room, you'll find a pleasingly designed space that could be budget barracks or a spacious suite; it all depends on your budget.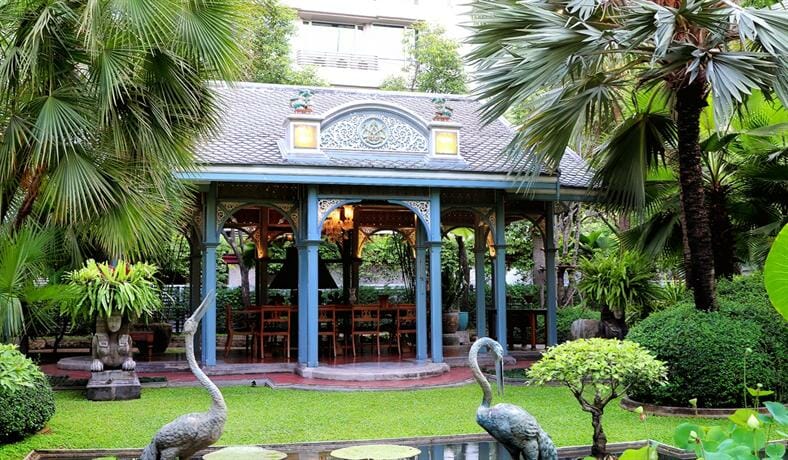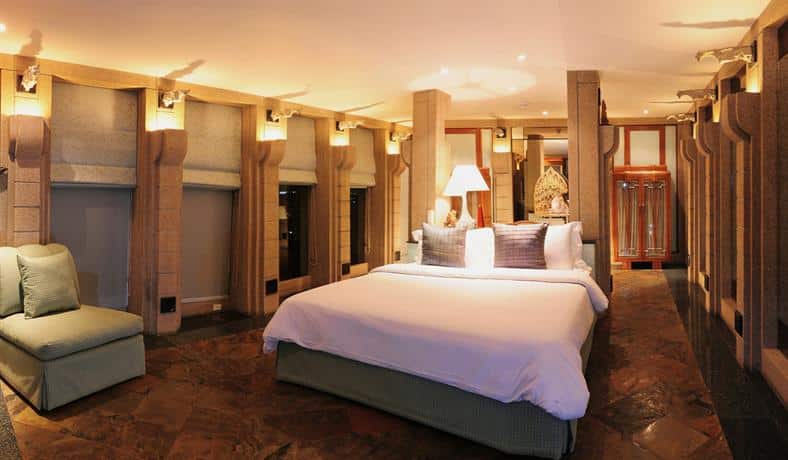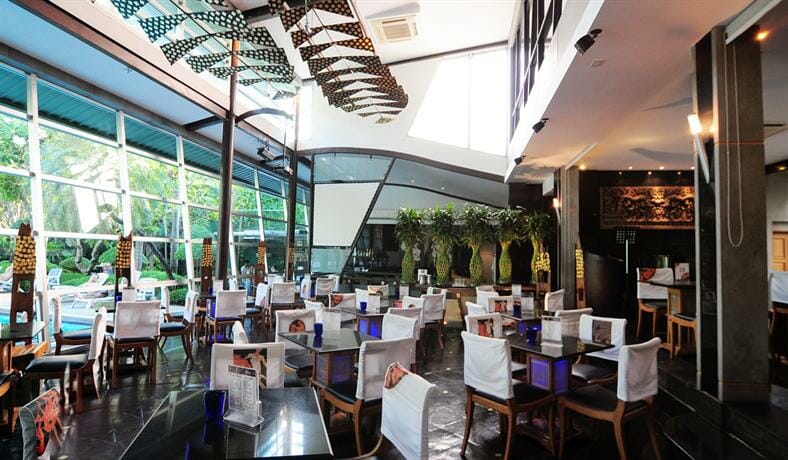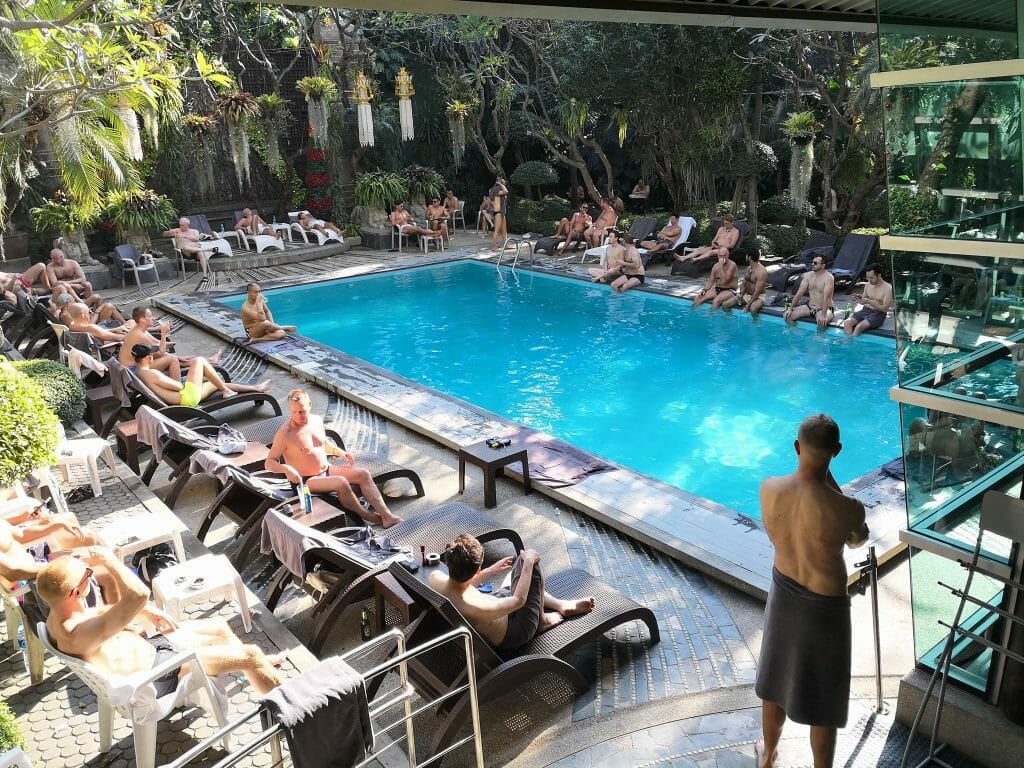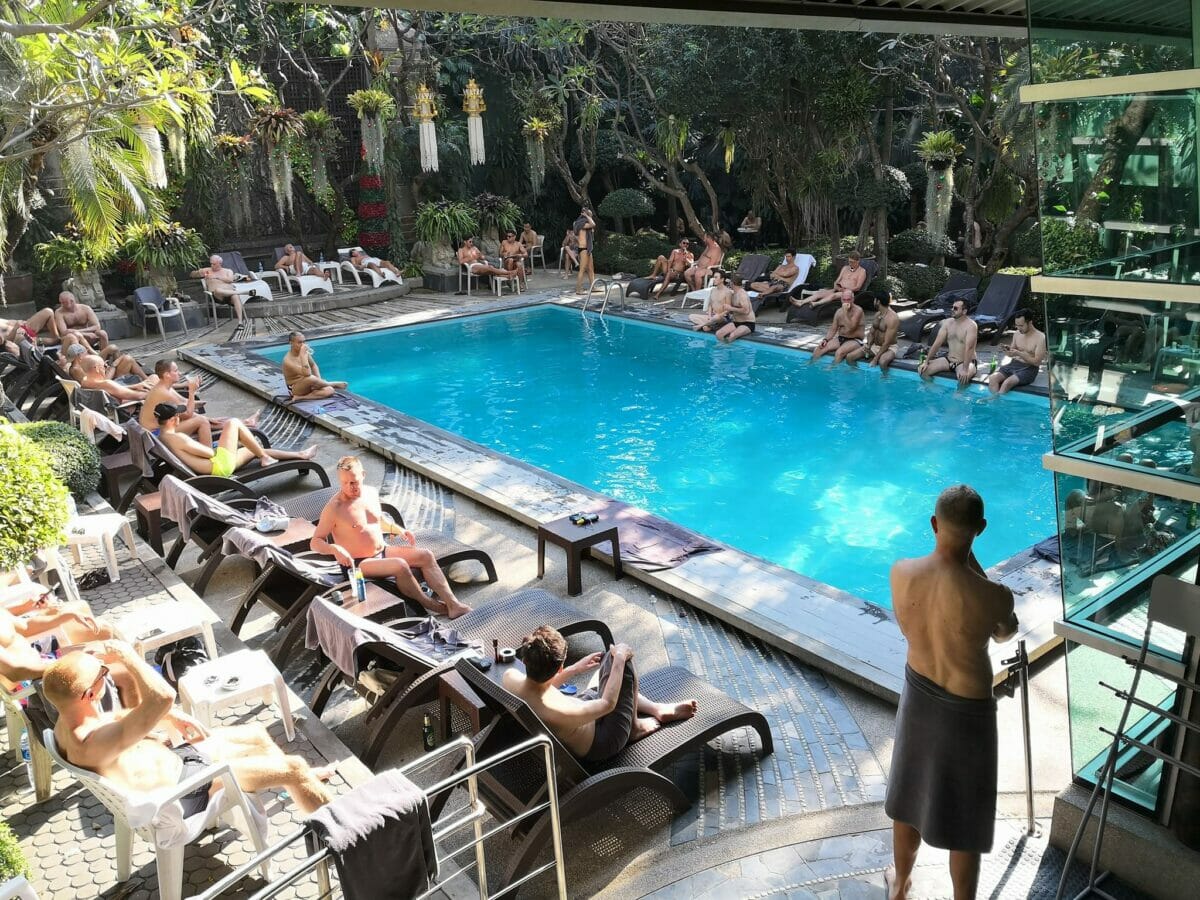 This is a contemporary and comfortable oasis of calm in central Bangkok. The suites are sheer indulgence with floor-to-ceiling windows where you can gaze out onto the sparkling city. The location is ideal for sightseeing; then once your day is done you can retreat to the hotel and enjoy food at the on-site Amontre Restaurant.
The team working here are friendly and accommodating, so you'll feel 100% welcome for the whole of your visit.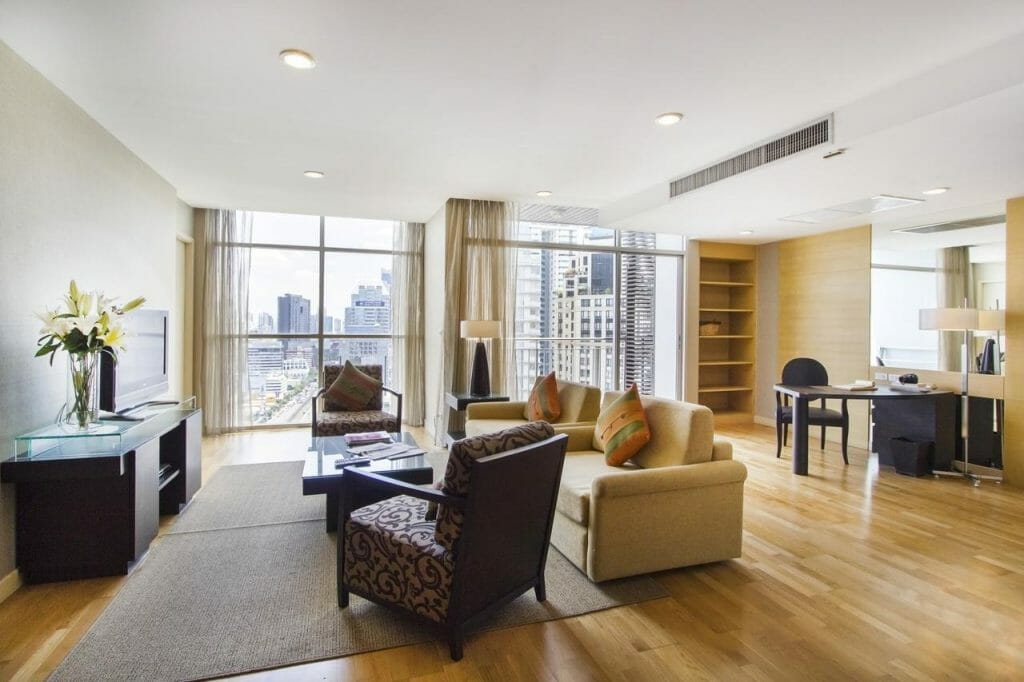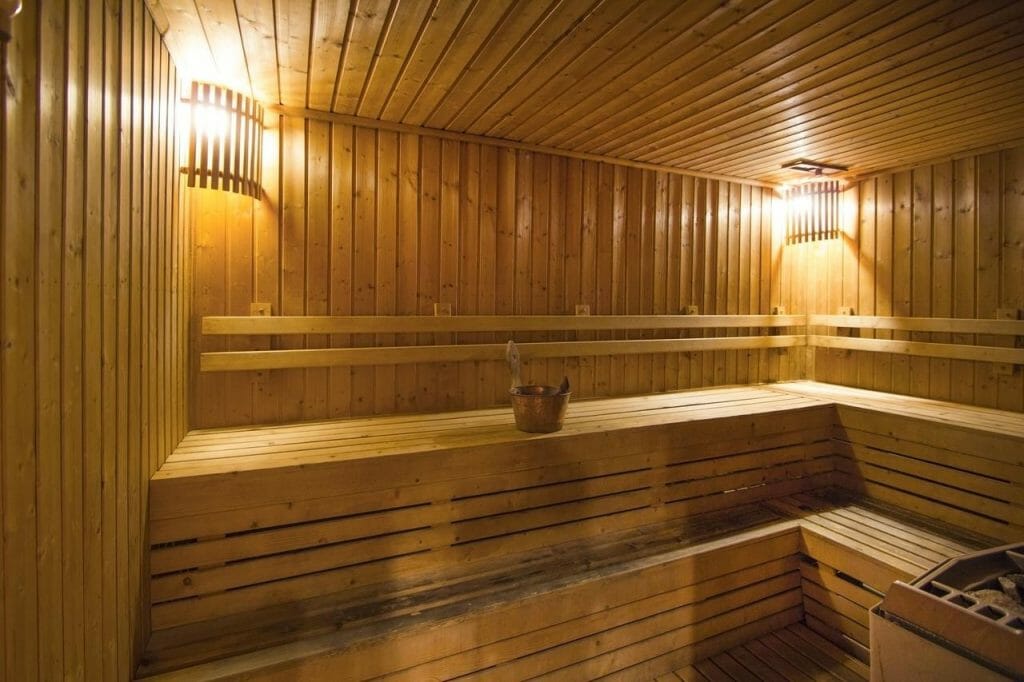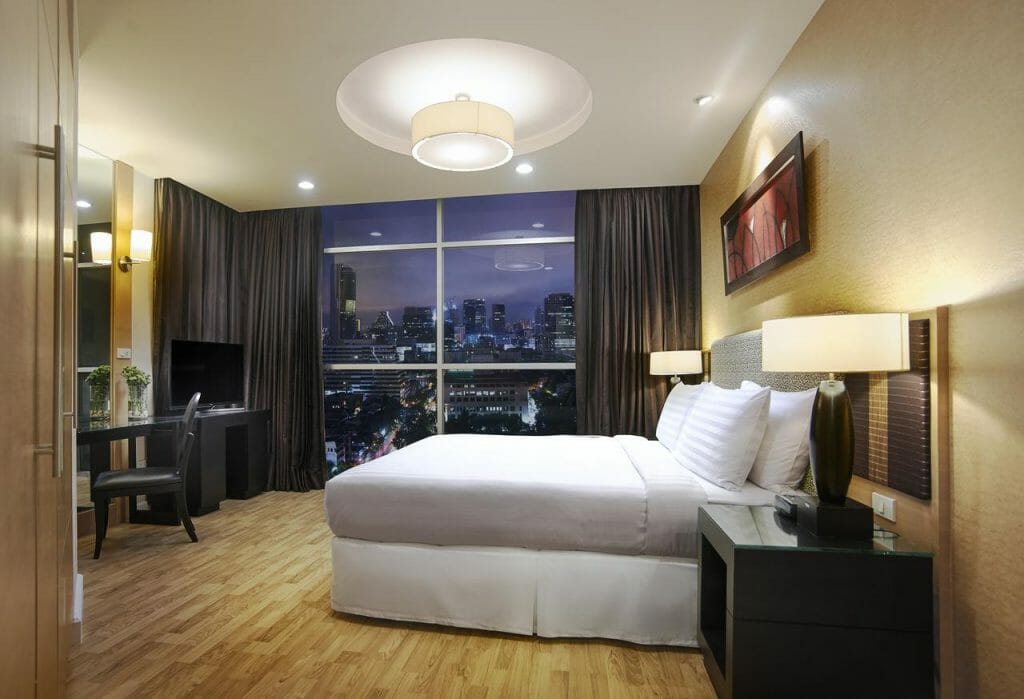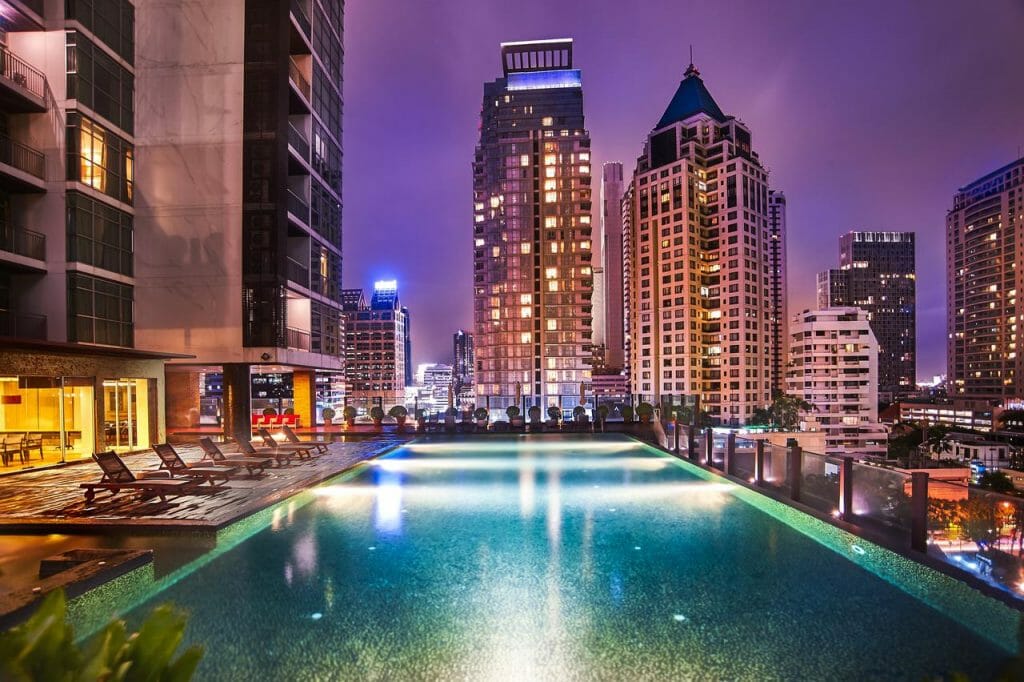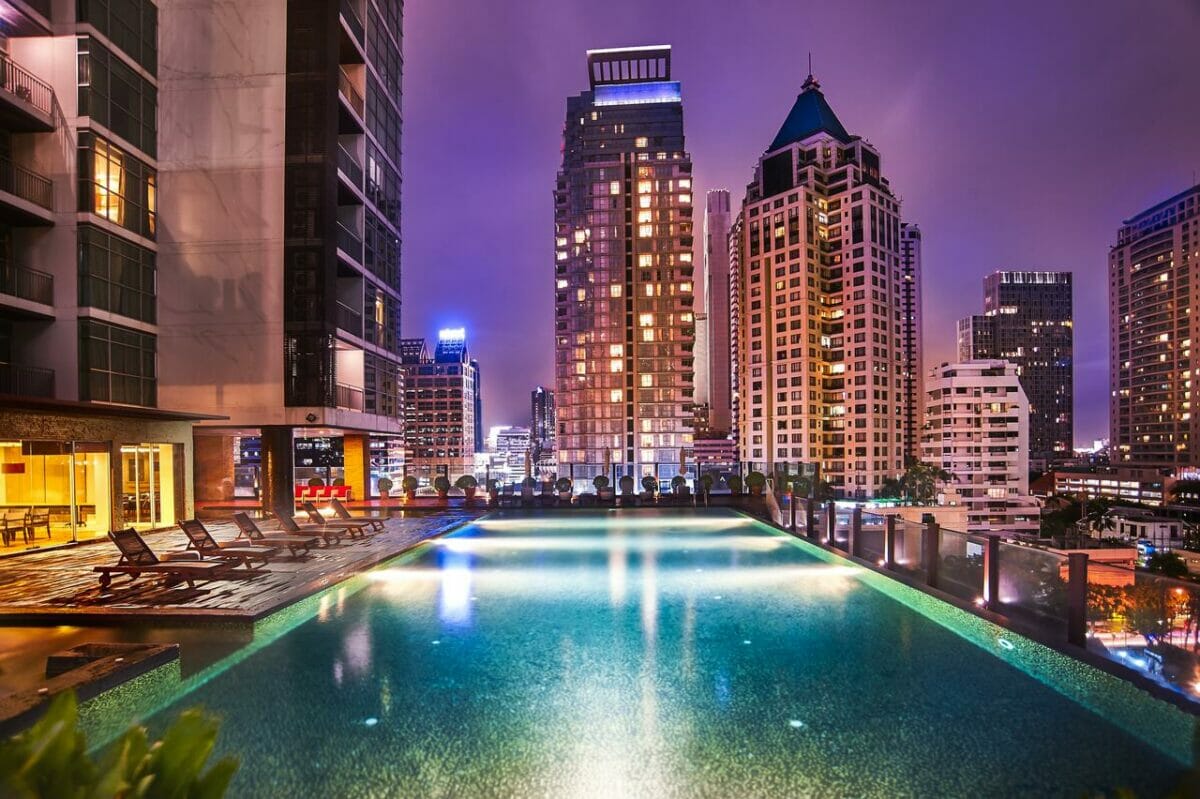 Decorated with rich, dark wood furniture, low lighting and marble bathrooms, this luxurious hotel is one of the most glamorous unofficial gay hotels in Bangkok. It's so sumptuously designed that you feel you need to dress up to match, which we don't necessarily object to!
There's a 24-hour reception and all amenities are available – fitness center, dry cleaning, tour desk and a choice of restaurants. It's a decadent sanctuary that will ensure you have a holiday to remember.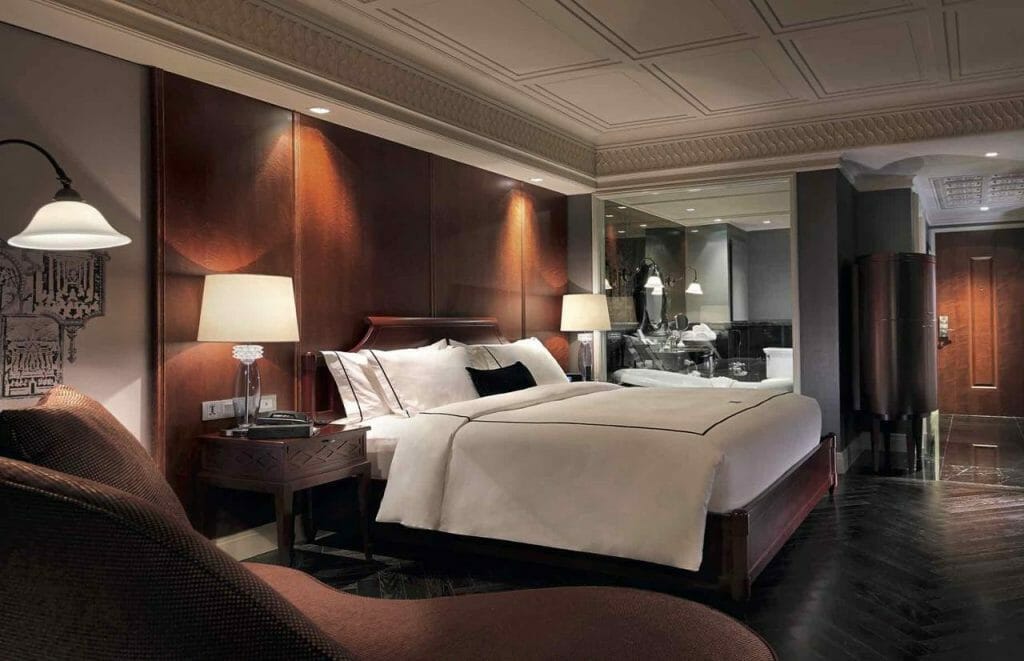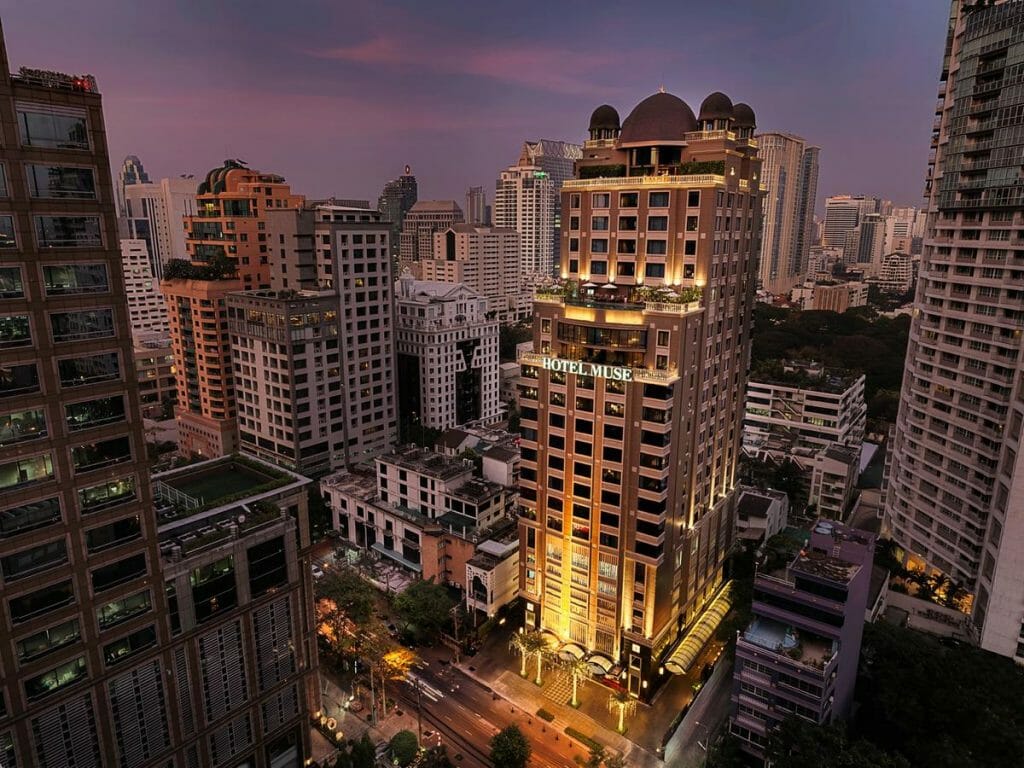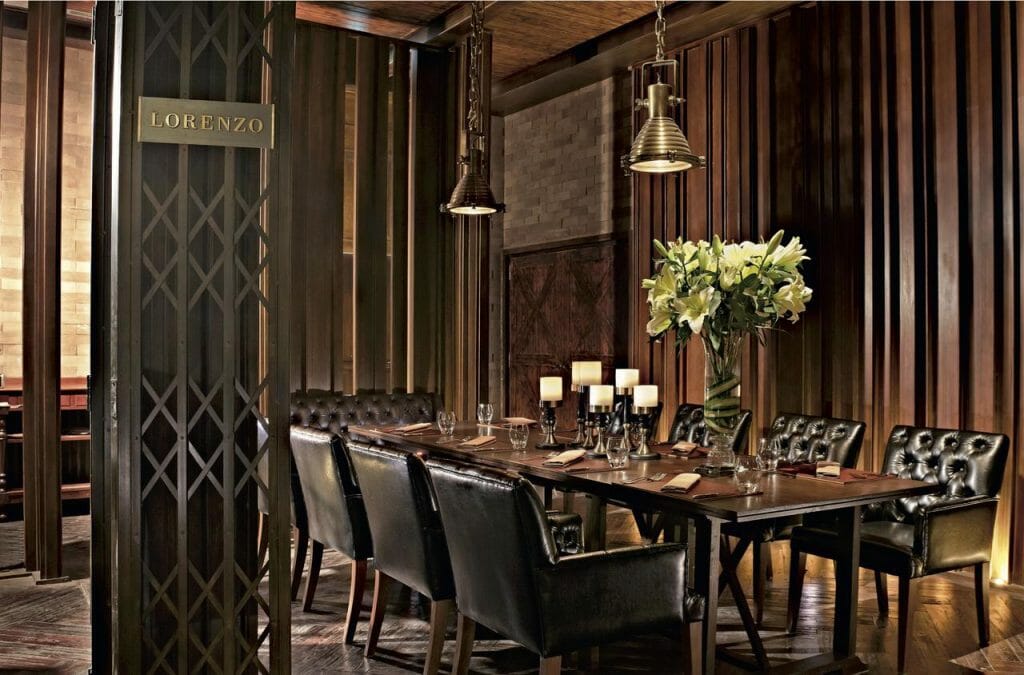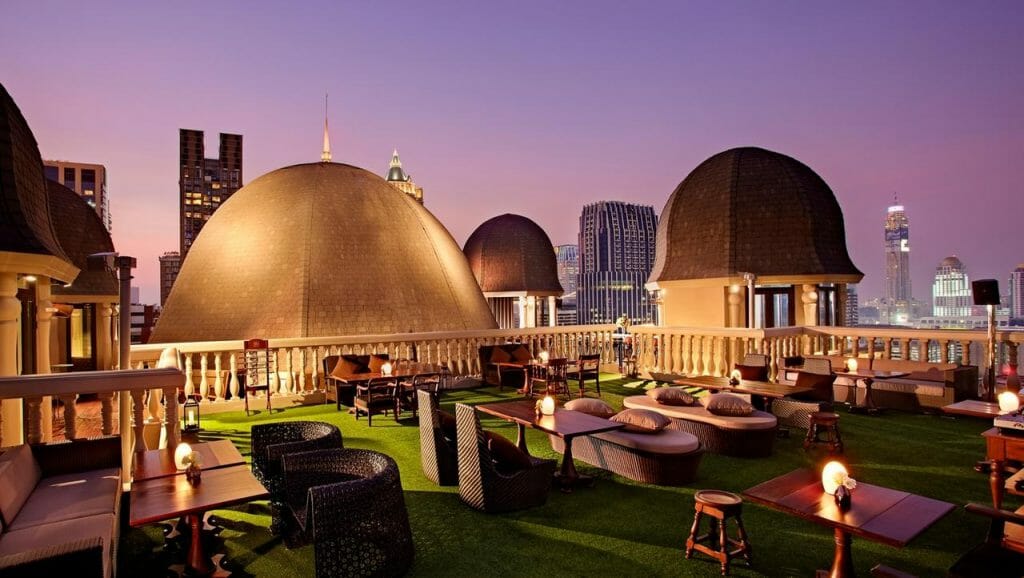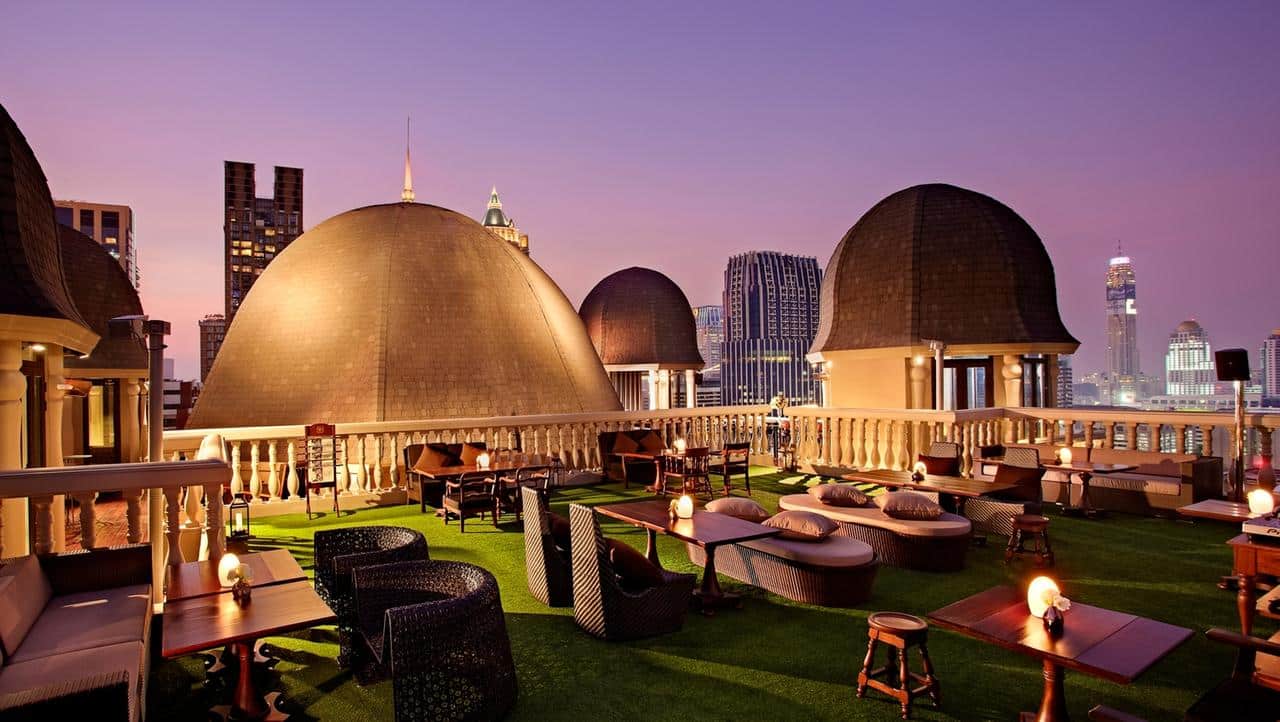 Expect sheer extravagance, gold accents and bathrooms as big as an apartment back home from the W in Bangkok. You know with a W hotel that you're guaranteed an enjoyable and completely comfortable stay and this one does not disappoint. We love the contemporary design of the rooms and communal spaces.
Facilities are modern and there are plenty of places to relax in after a hot day exploring the city. Stay here on a romantic couples' holiday, or bring a date back to impress them!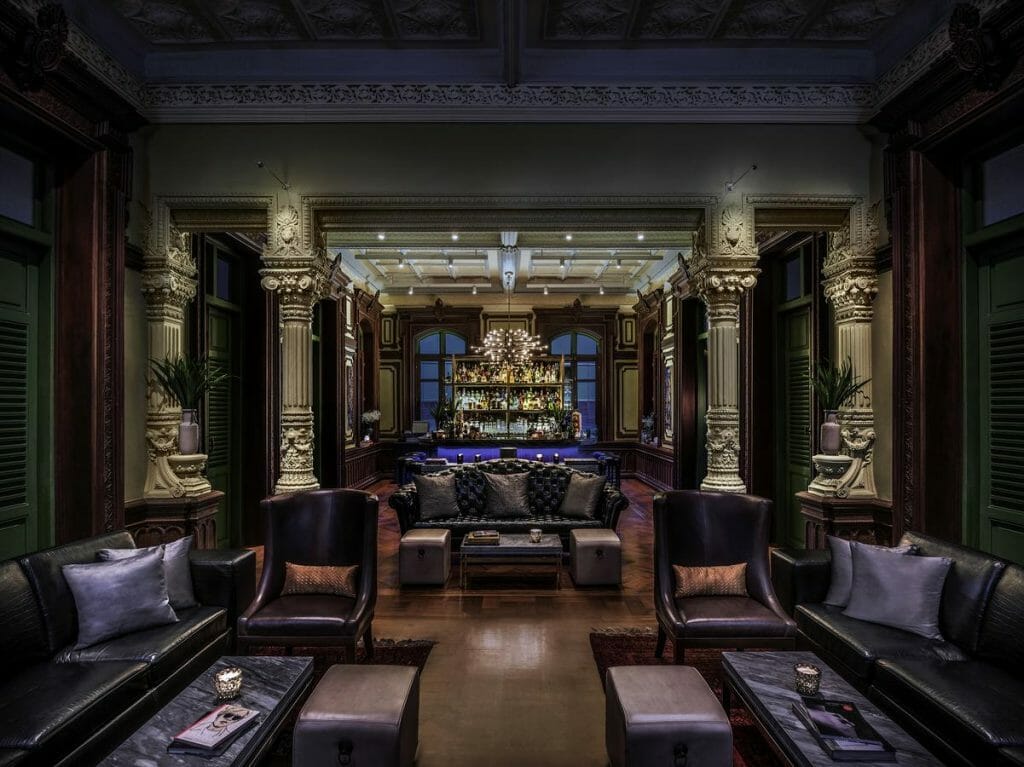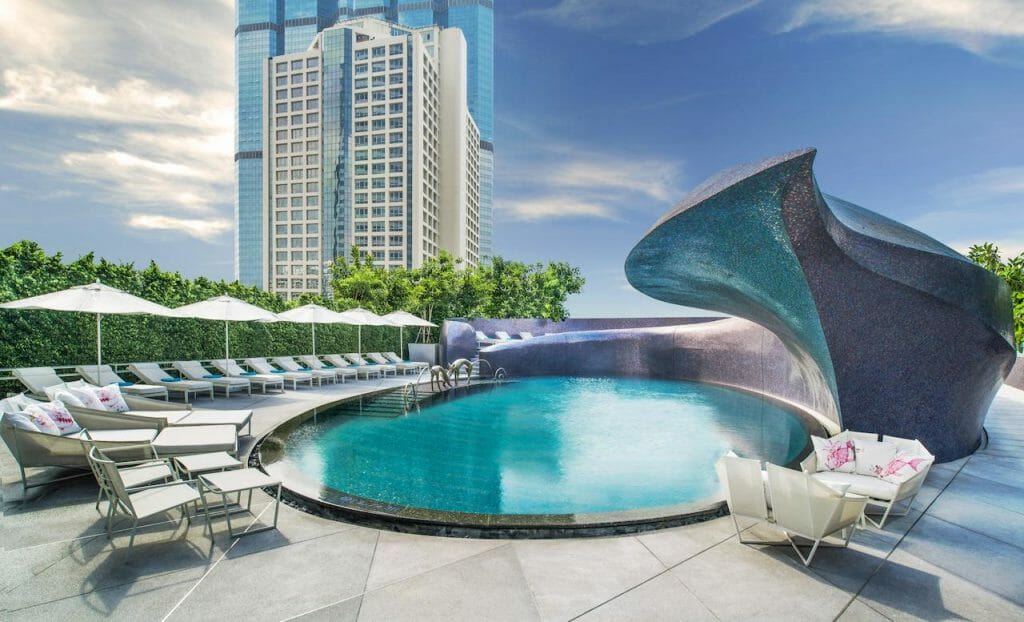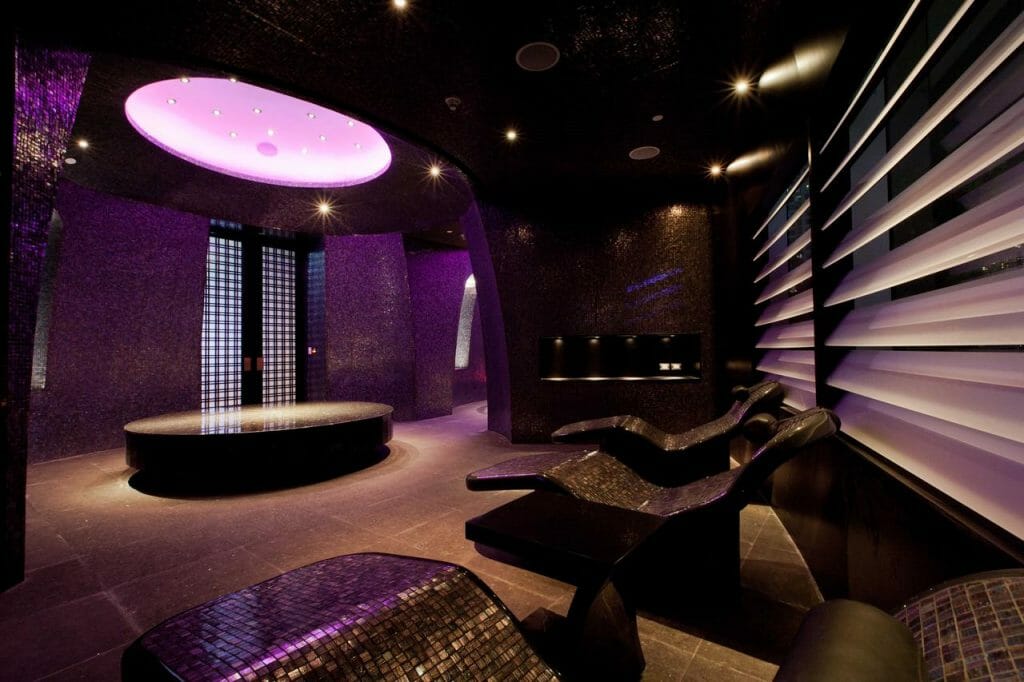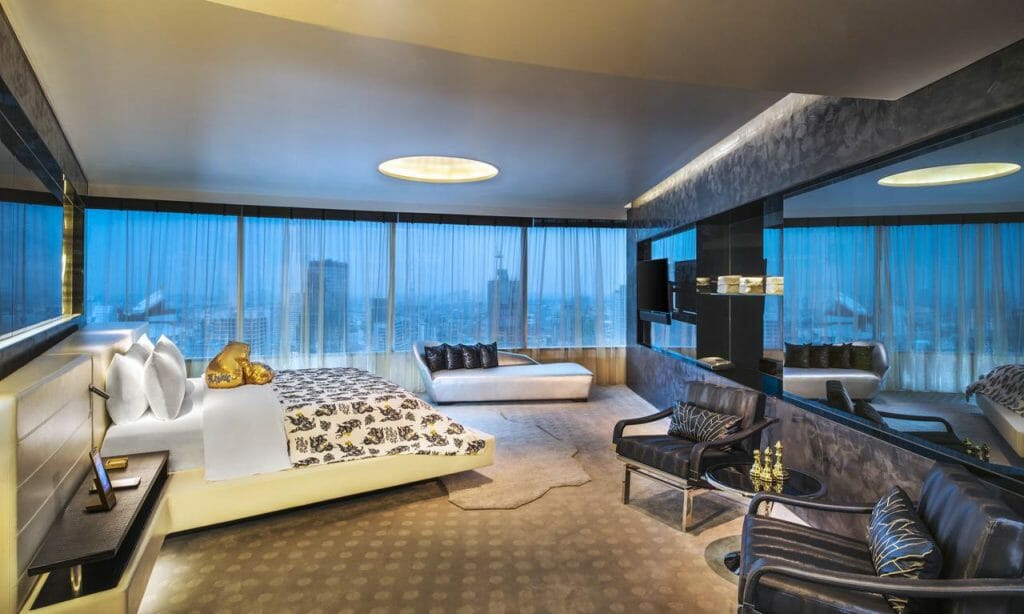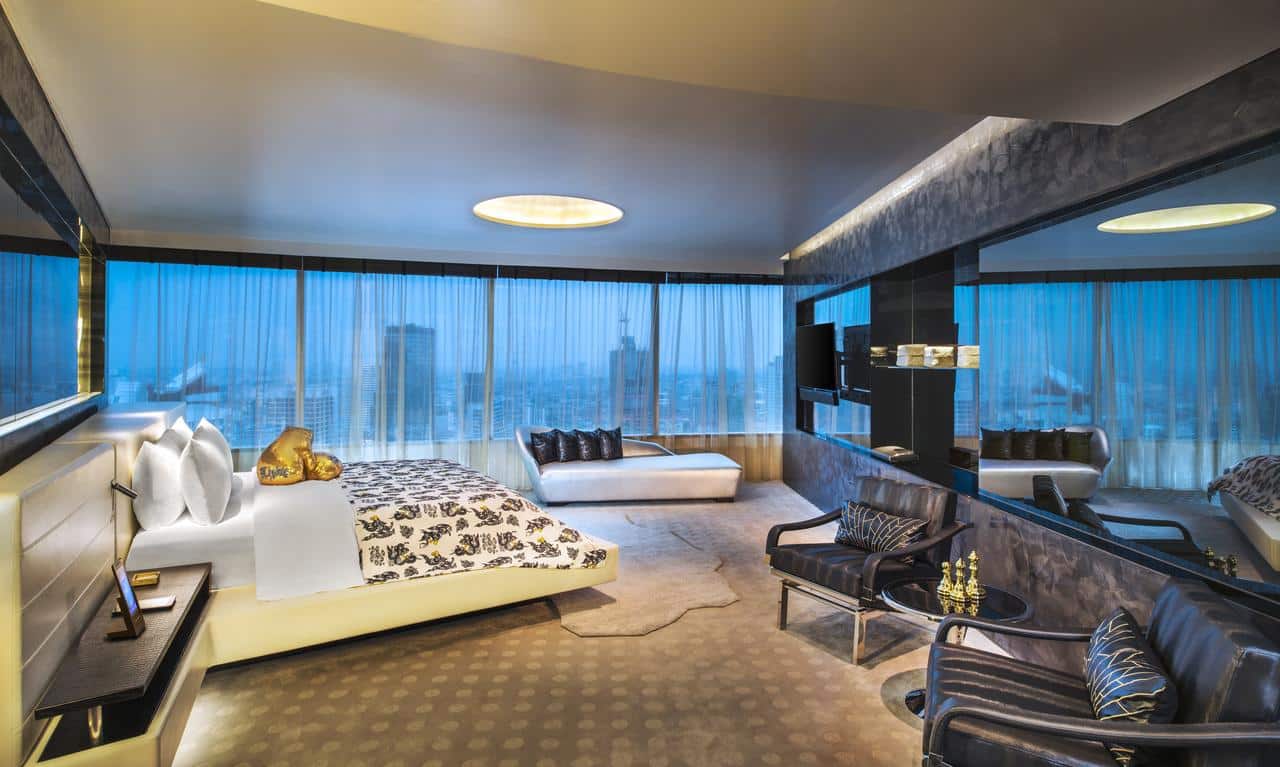 The stunning design of this 30-floor hotel is inspired by the five elements of the natural world: earth, wood, metal, fire and water. We love the clean lines and elegant touches in the rooms, all of which have baths and rain showers.
Continuing the nature theme, the spa is designed as a magical forest and is a soothing space away from the traffic and bustle of Bangkok. No wonder this is such a popular choice with gay travelers – it's tough to ever leave!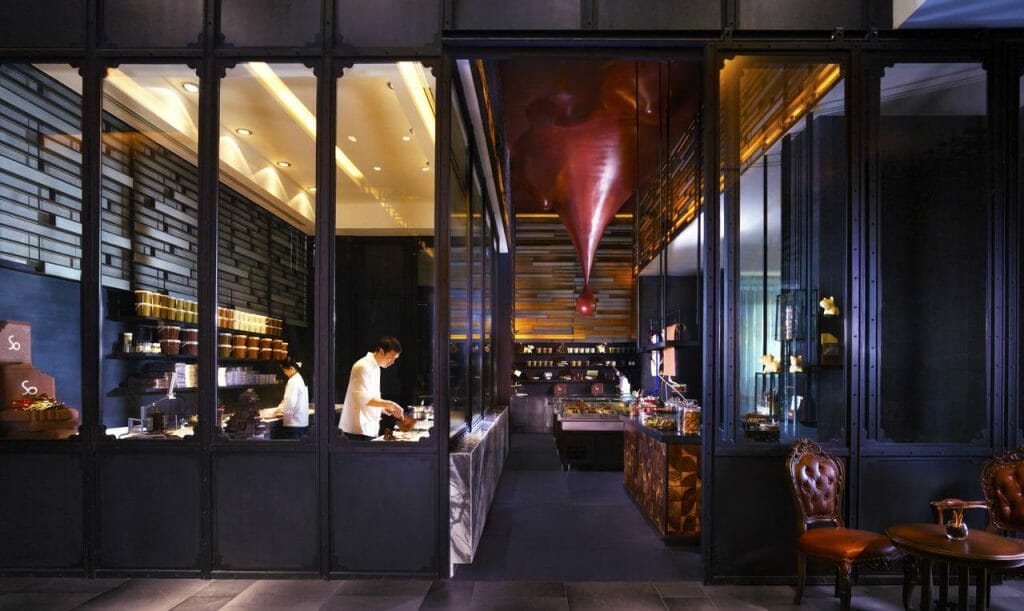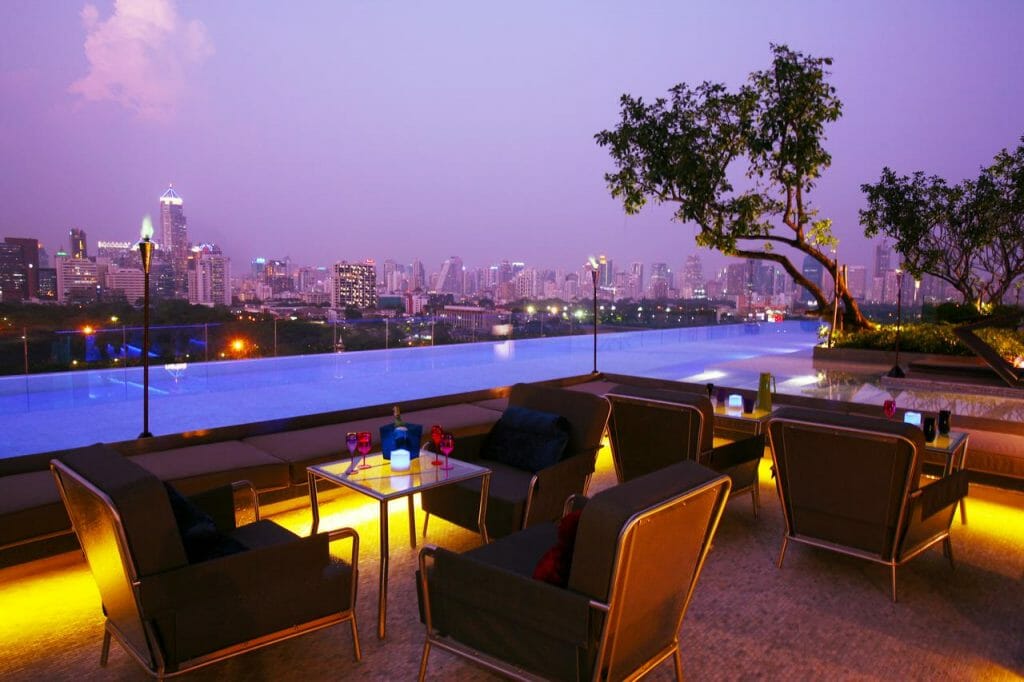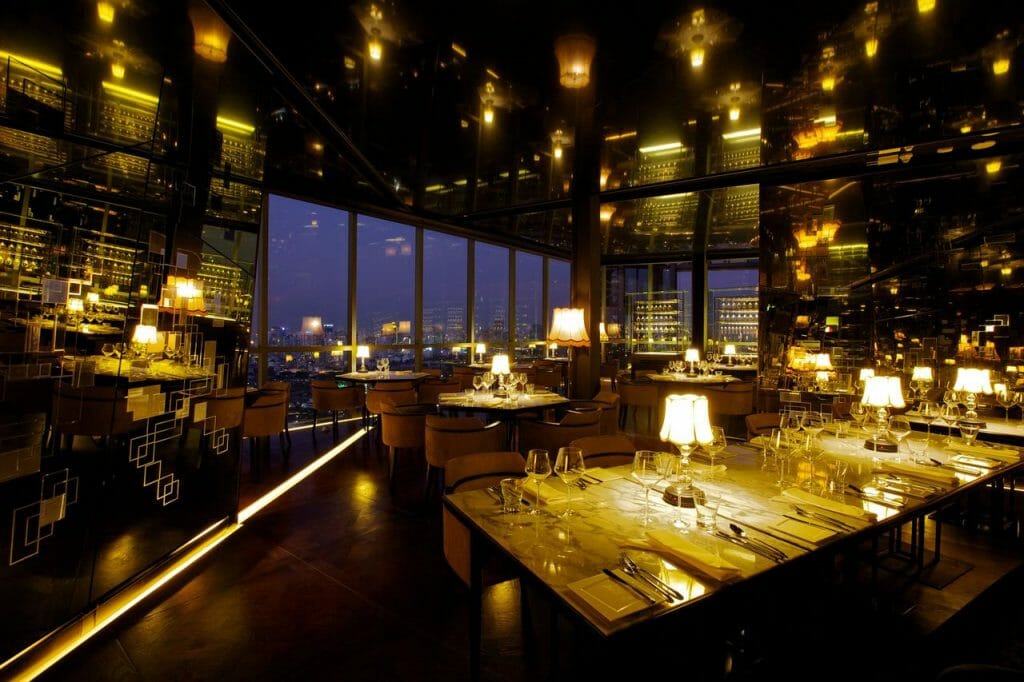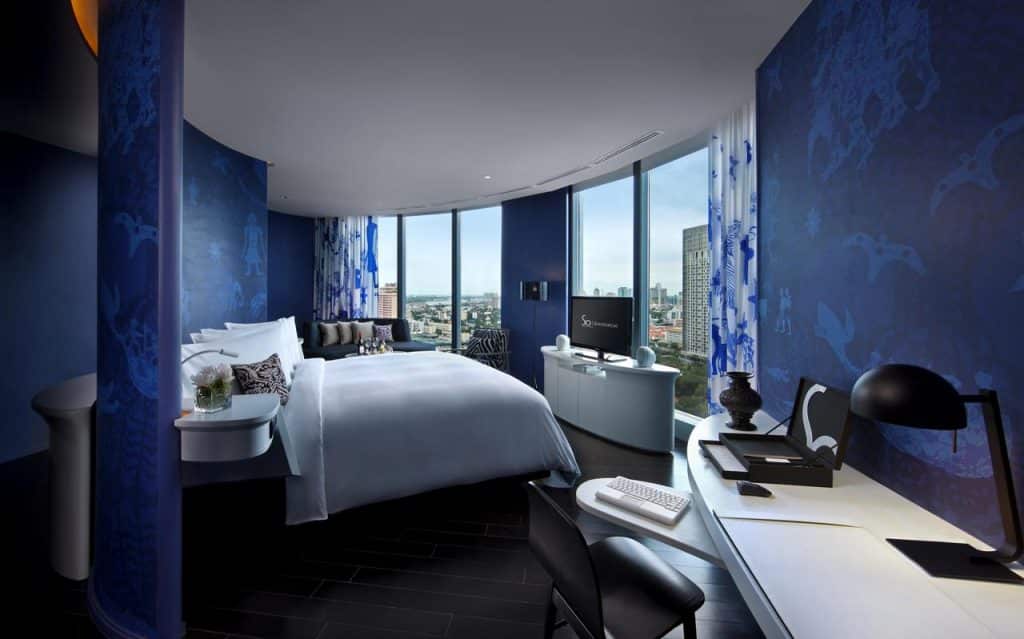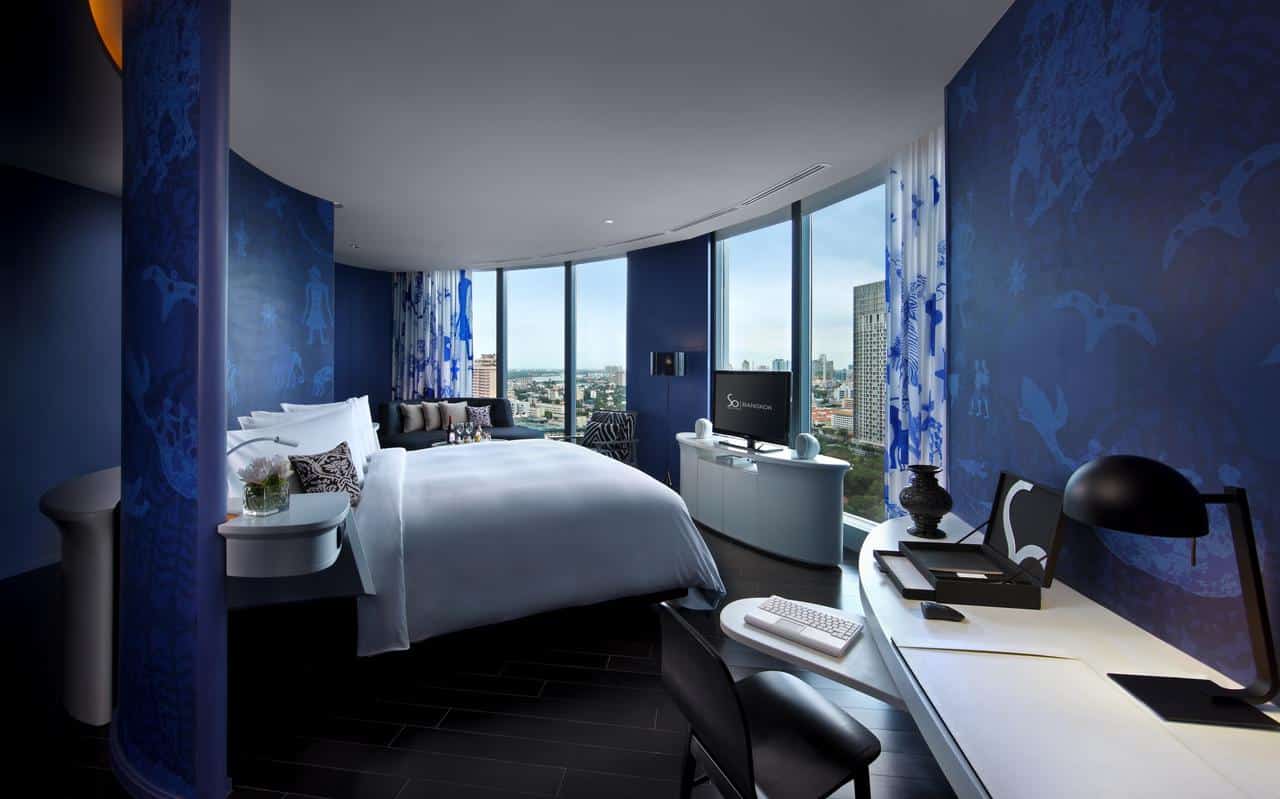 The perfect oasis of calm, the Sukhothai is a green paradise with a huge infinity pool and plenty of space to lounge around it. If you do drag yourself away to see the city, you'll find a lot of the main attractions nearby. The design is inspired by traditional Thai interiors, with teak furniture and smooth wooden floors.
There's nothing traditional about the amenities, though – all of the technology in your suite is state of the art and designed for the comfort of the guests. Speaking of comfort, you'll find even more at the indulgent spa area.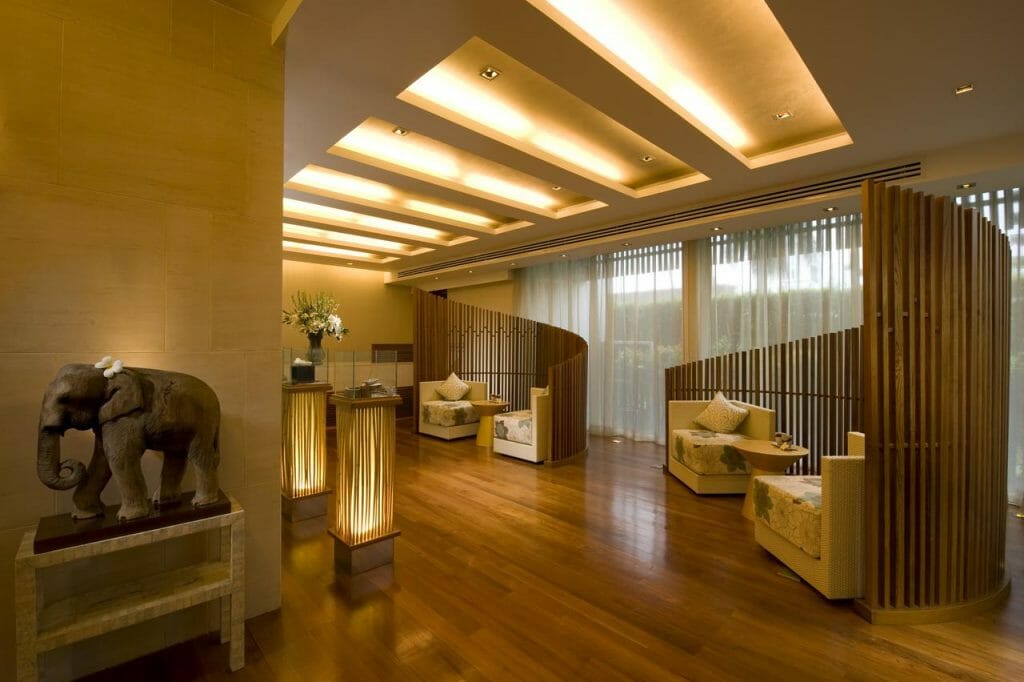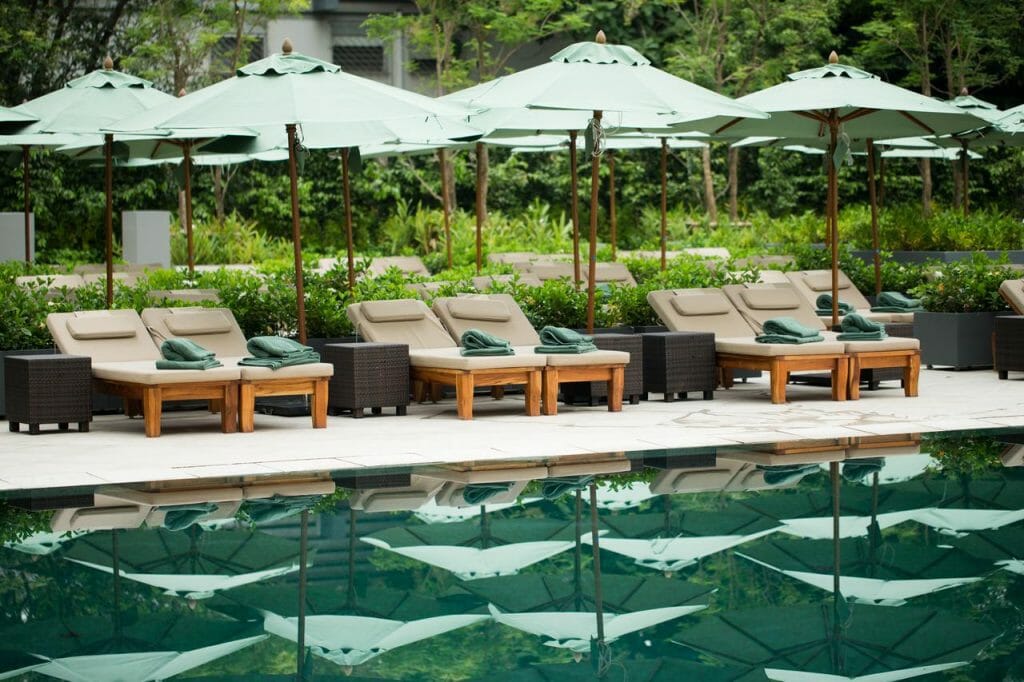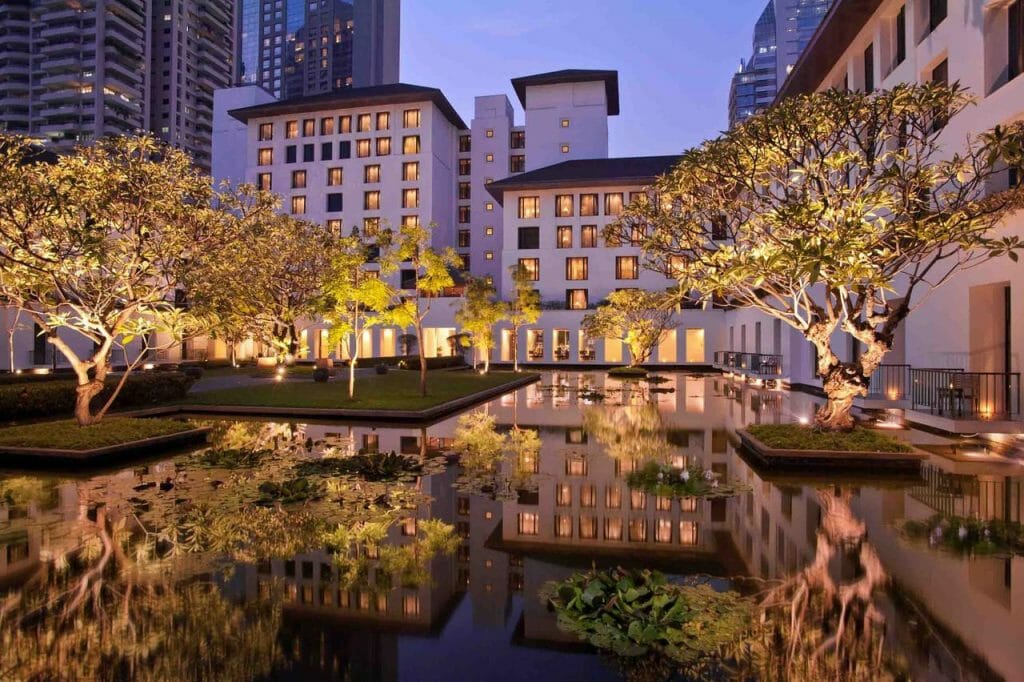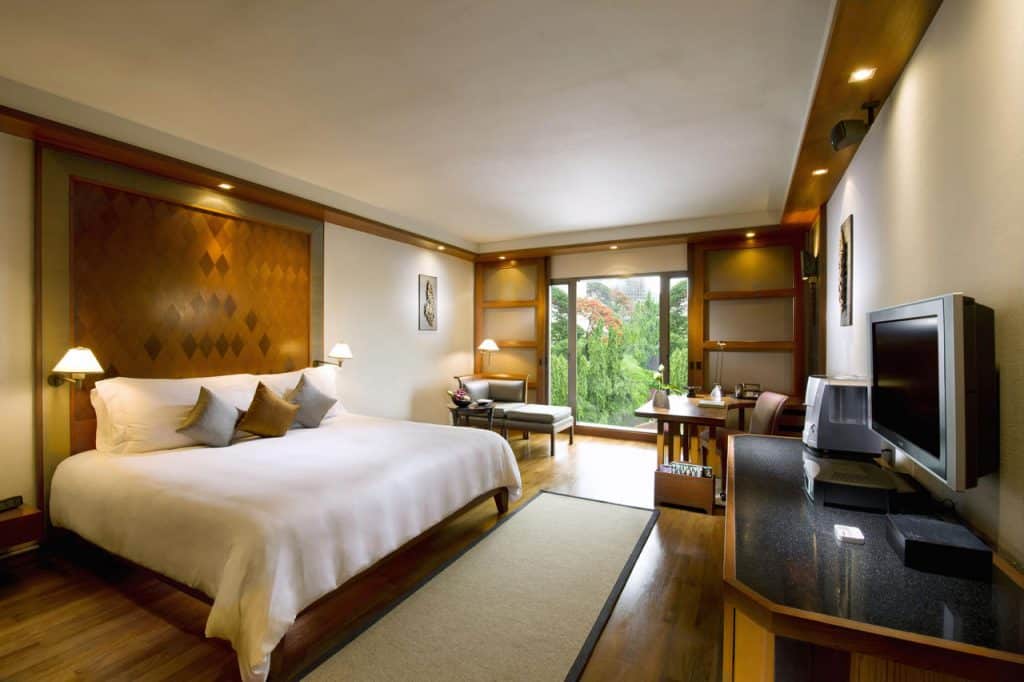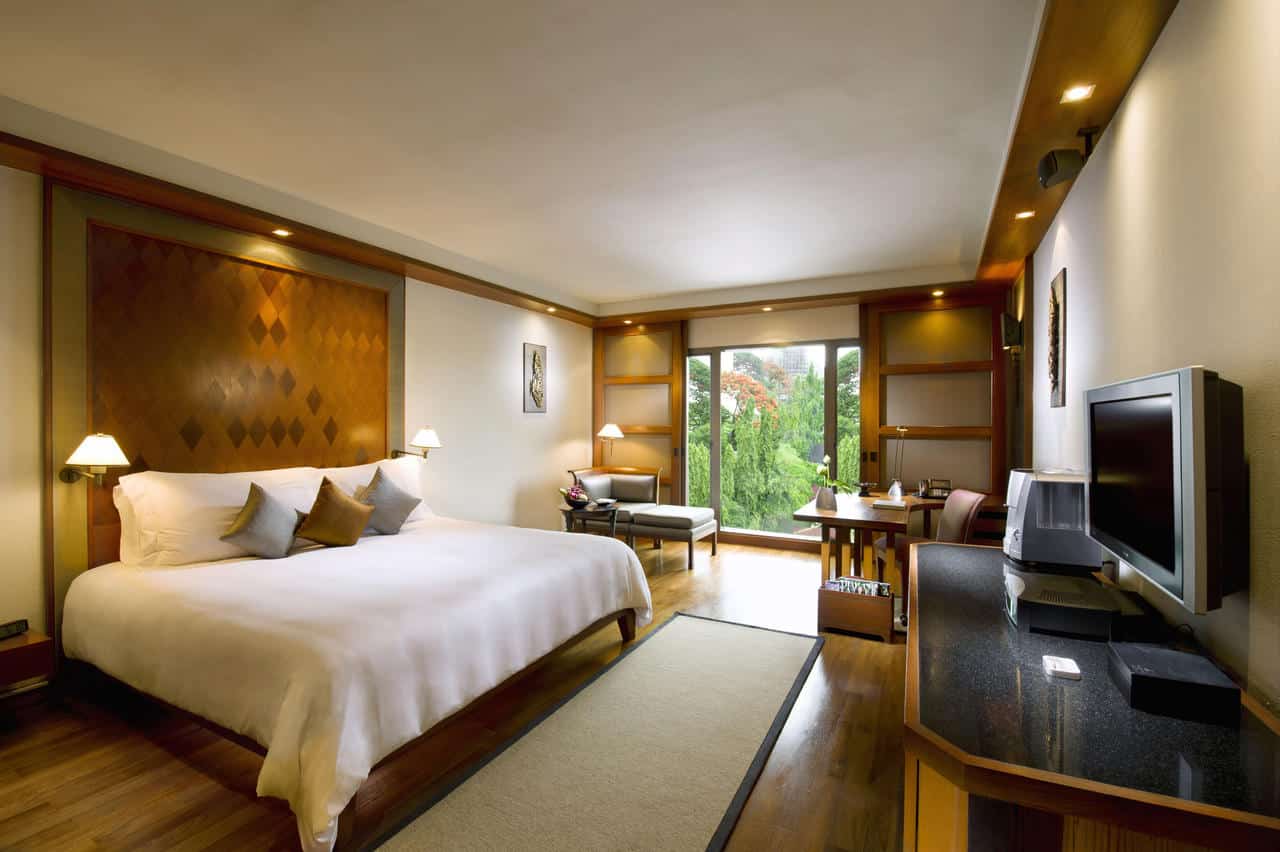 With only 17 rooms, this is a more intimate option; many of our recommended gay hotels of Bangkok are big and impressive, but this one has a select and secluded feel that we love. While it might be further away from the city center, its riverside location is charming and you are close to the Grand Palace and Temple of the Emerald Buddha.
The monochrome rooms are sleek and tasteful and every comfort has been thought of – you will lack for nothing. The rooftop bar continues the black and white theme and is the ideal place to start your evening. A cocktail and a view of the sunset over Bangkok equal sheer perfection!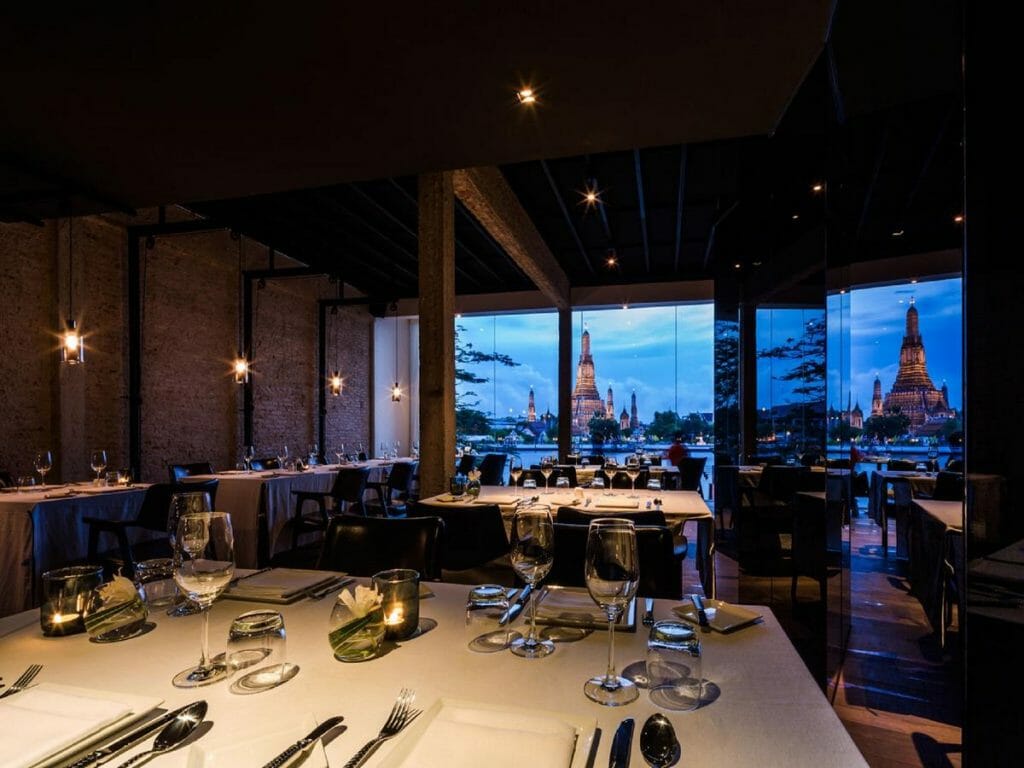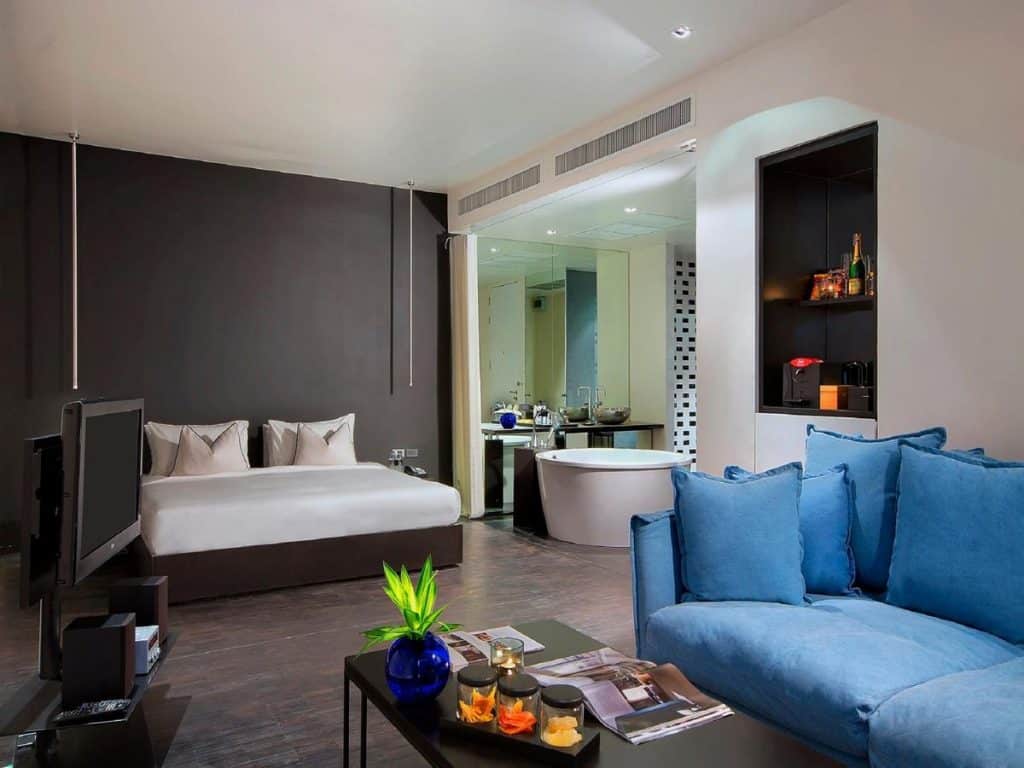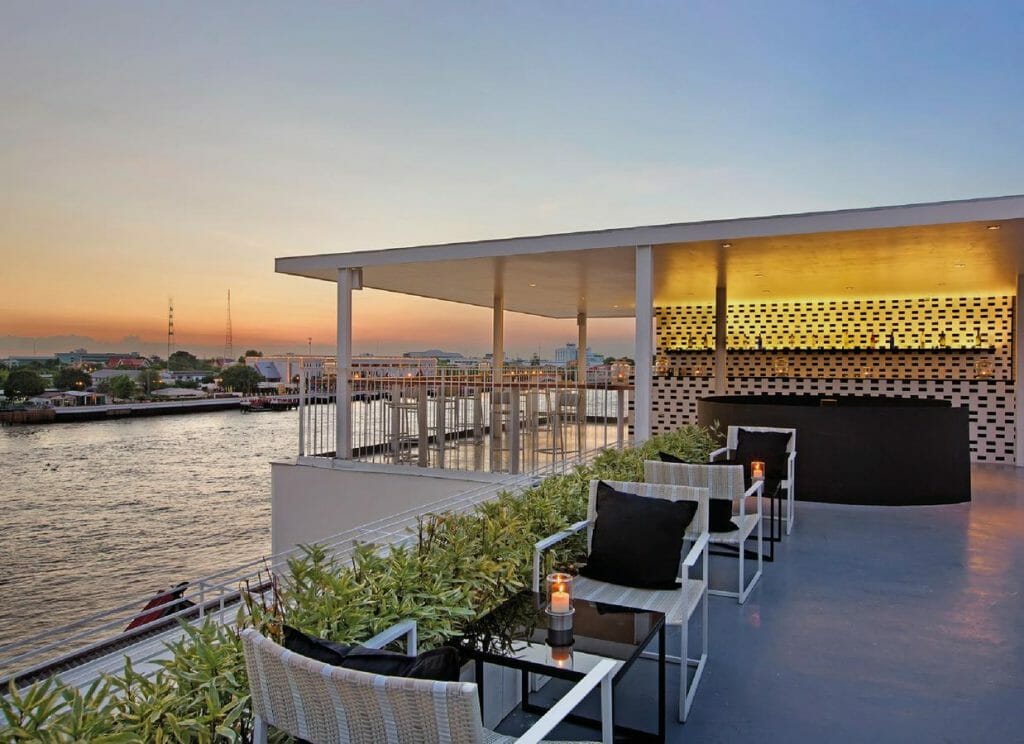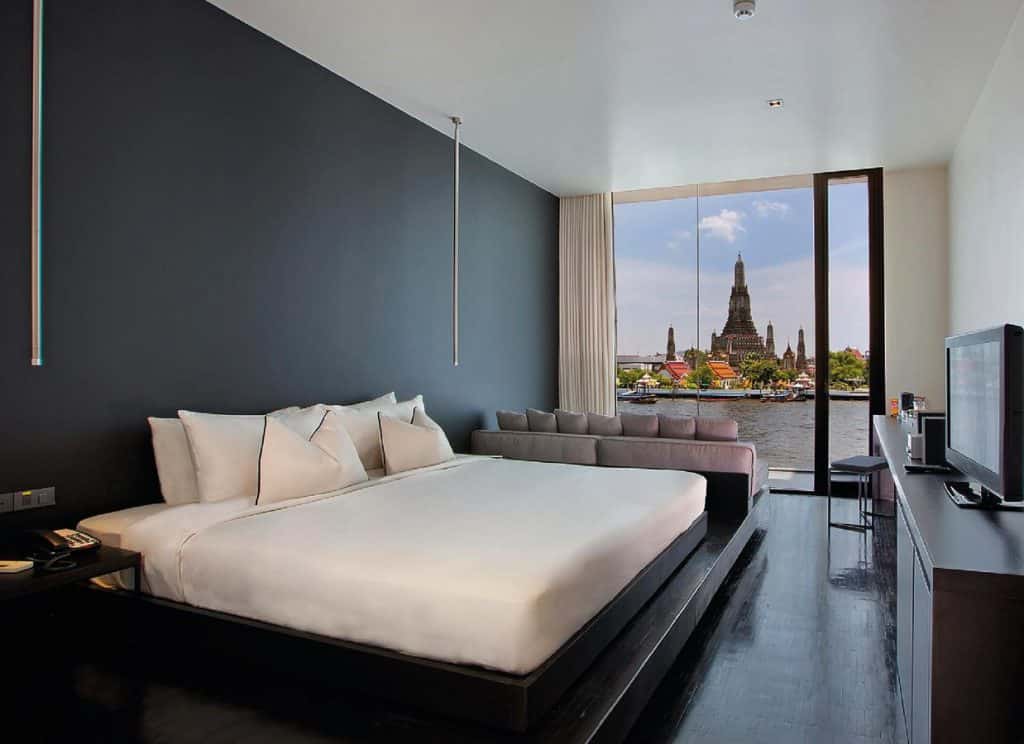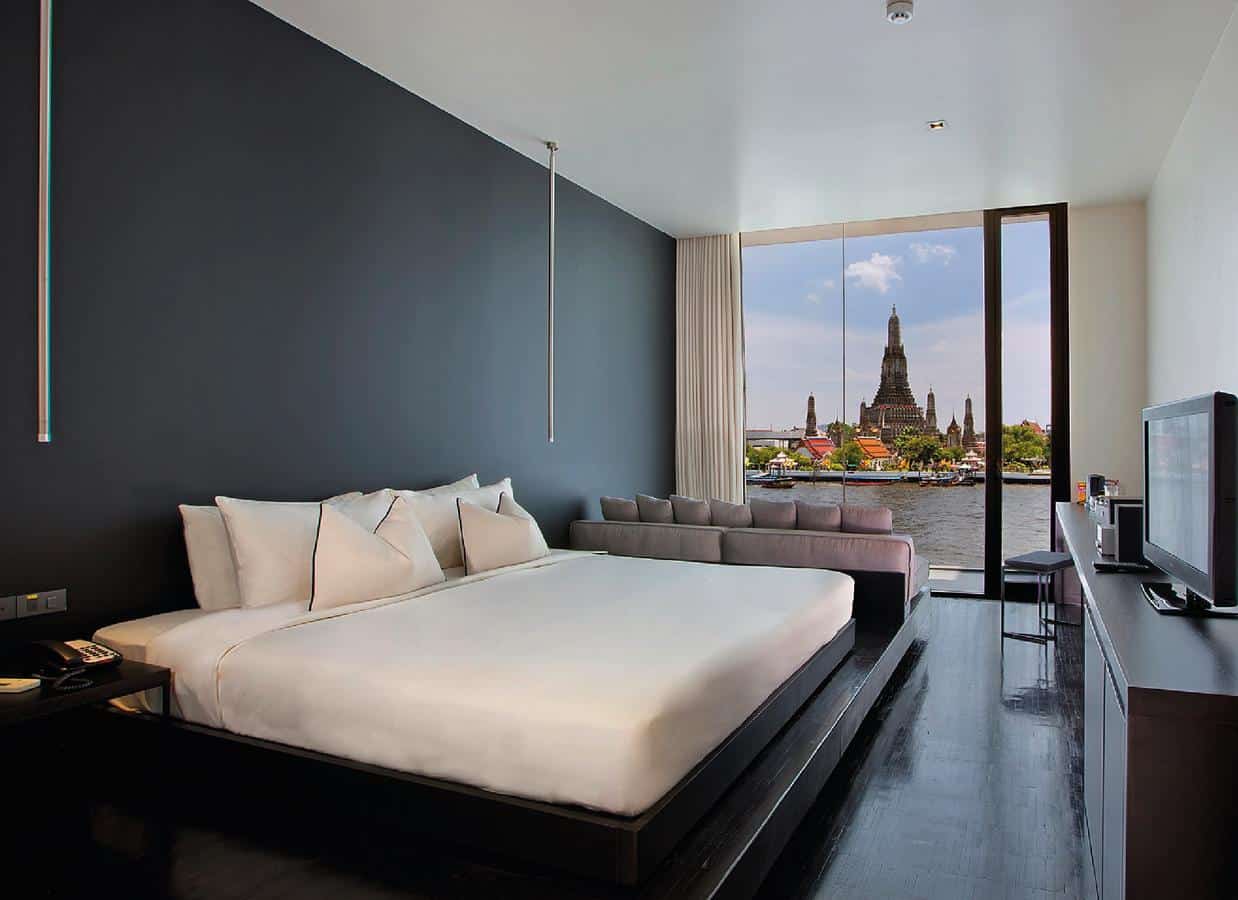 This unique hotel is the height of glamor with interiors inspired by 1930s Shanghai. It was actually a Chinese Opera House and the Thailand Stock Exchange before being renovated as a hotel in 2005. While we all enjoy minimalist chic, sometimes it's nice to stay somewhere colorful and lux and the Shanghai Mansion offers exactly that.
There are four-poster beds and silk galore; the soaking tubs in the bathroom and the velvet sofas in the public spaces then add further to the exotic glamor. This hotel is perfect for people who love the finer things in life; you will also find jazz and delicious food at the Red Rose.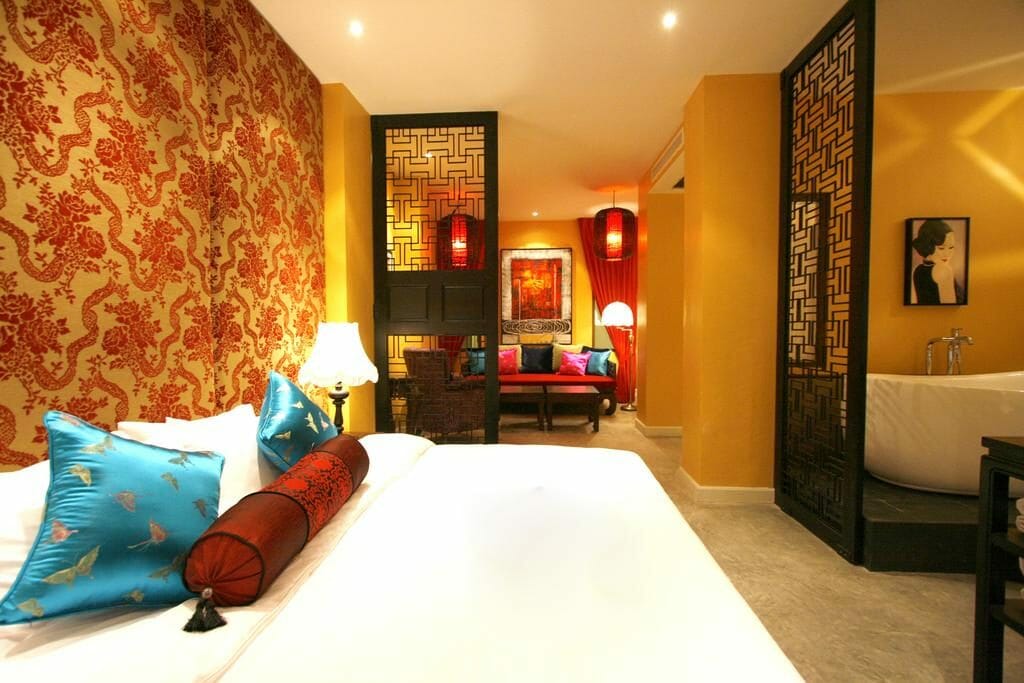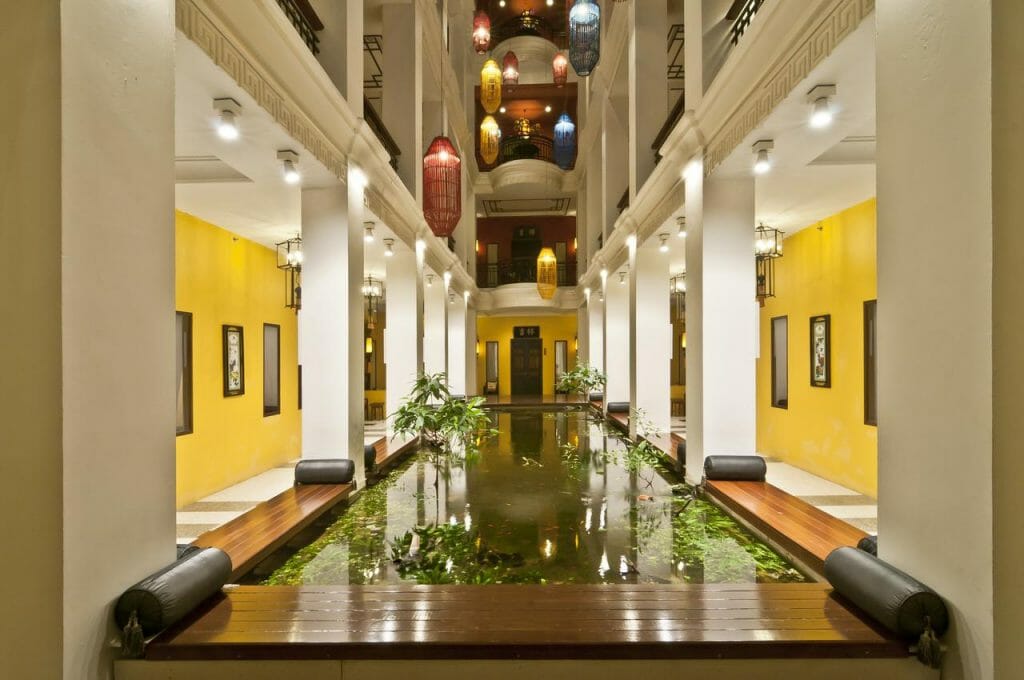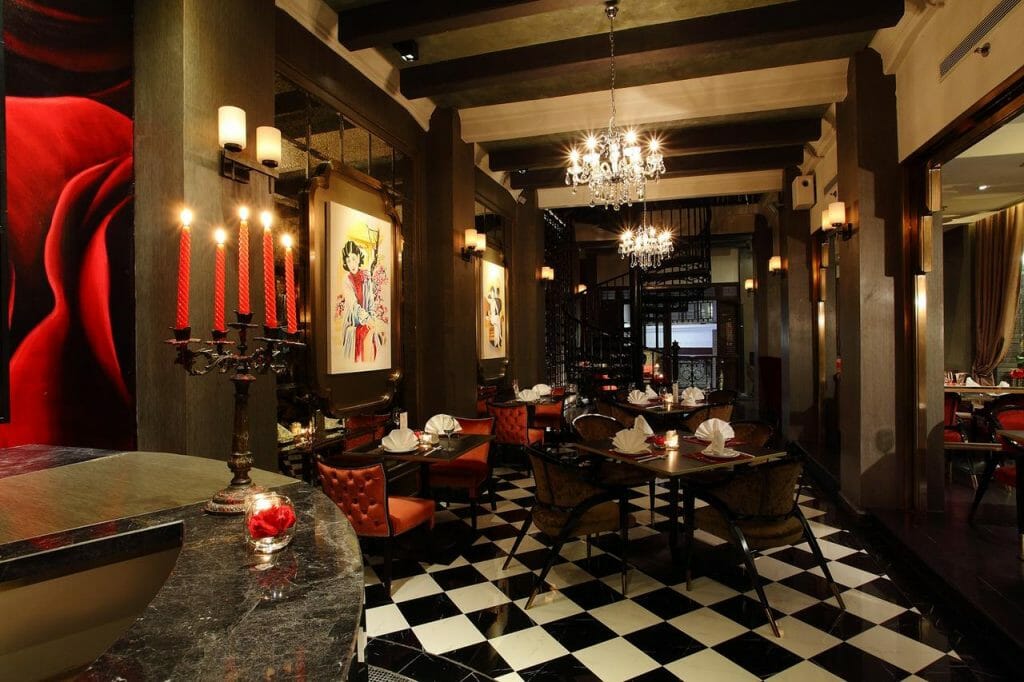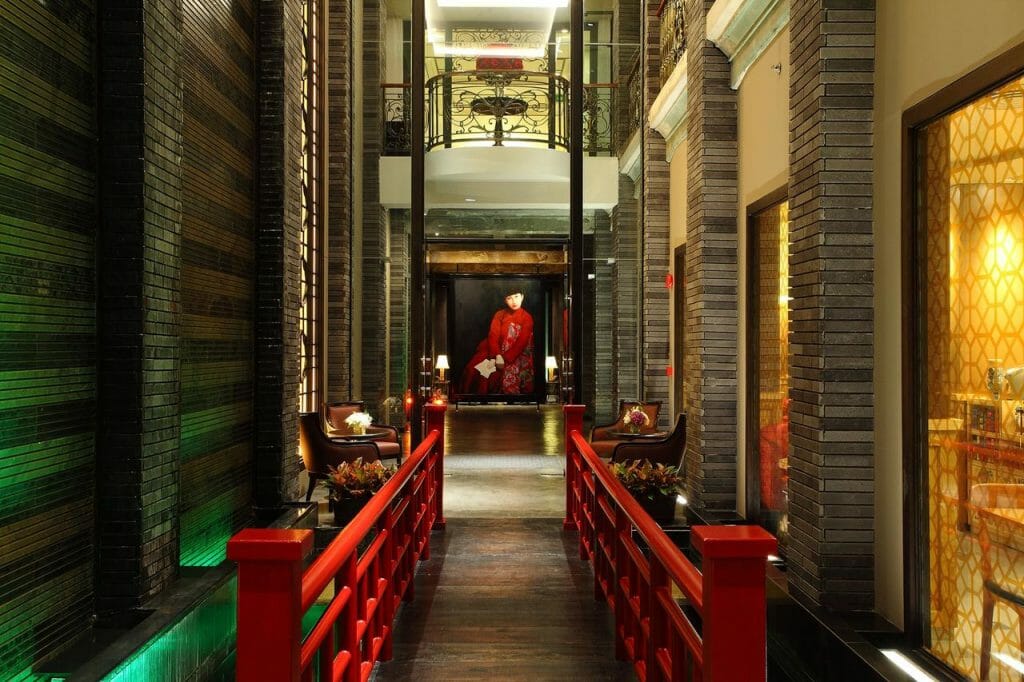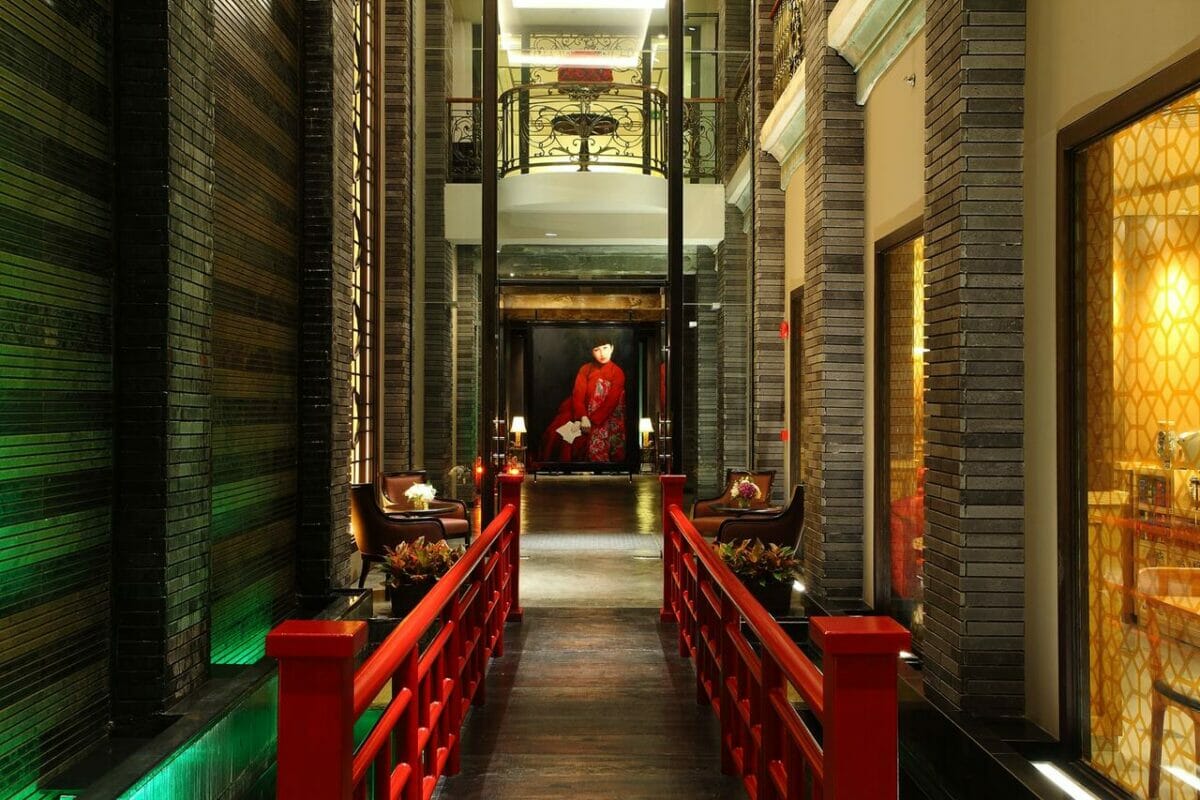 This hotel is all about wellness and relaxation, so it's the perfect sanctuary from the chaos of the city streets. Gay hotels of Bangkok need to be places travelers feel fully comfortable, and the Well Hotel is definitely that.
The neutral palette and clean lines of the rooms combine perfectly to sooth your mind and the swimming pool is spectacular. It's a great place to float around before heading out for the night. One of our favorite things is the warm welcome and exceptional service.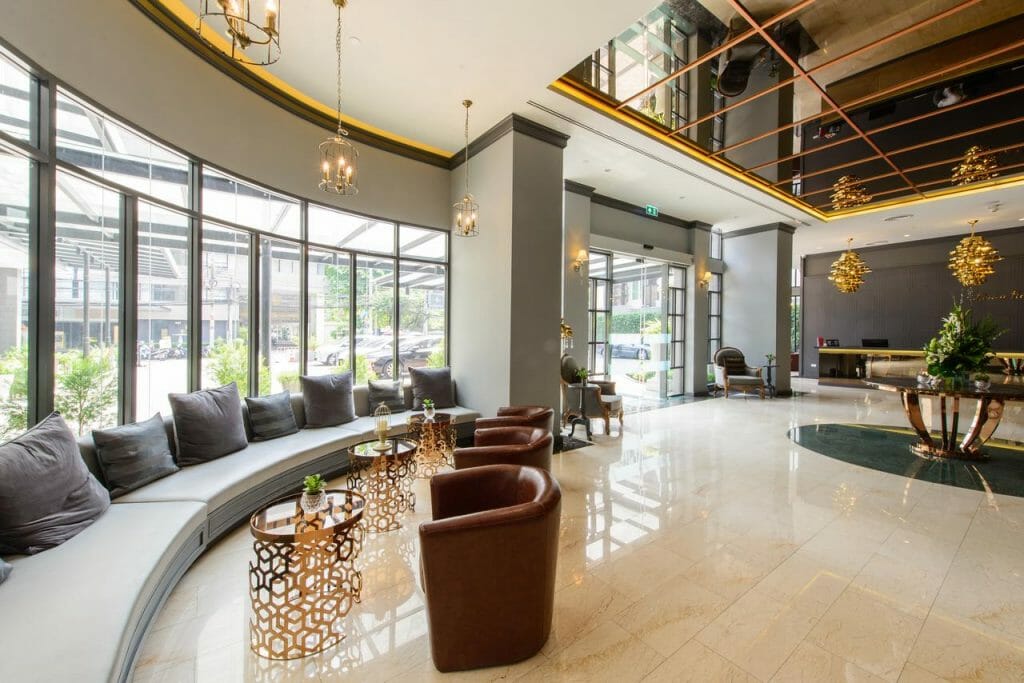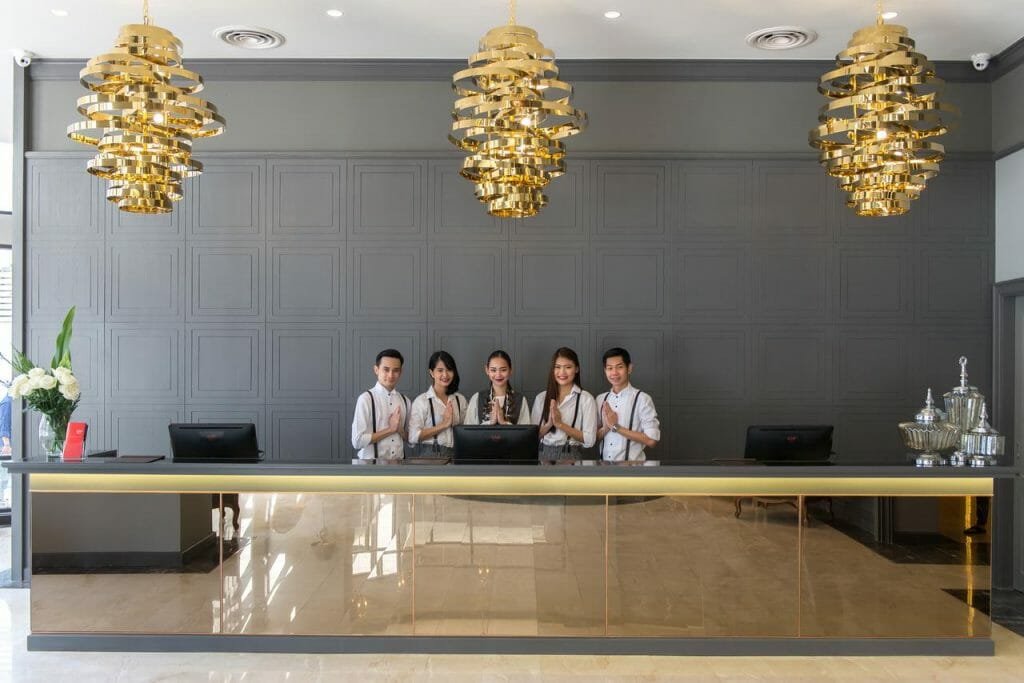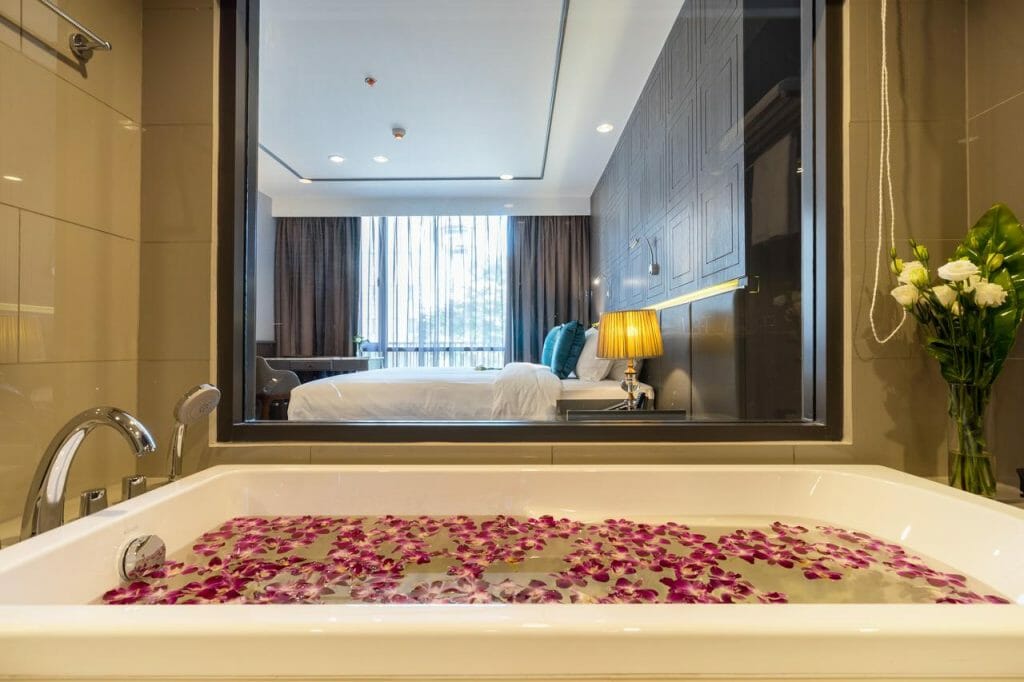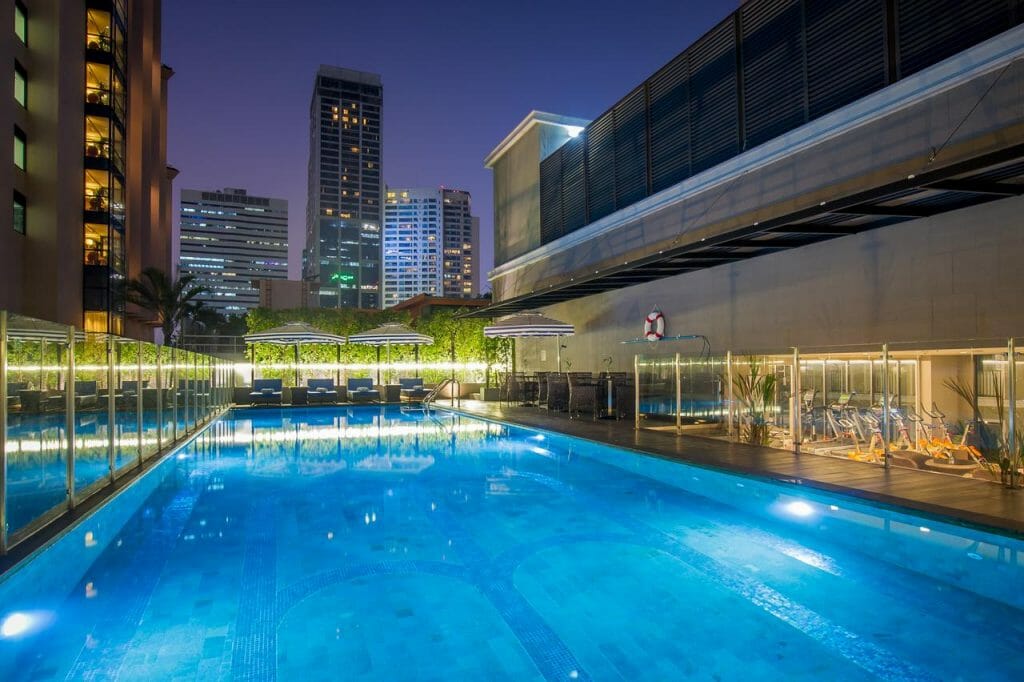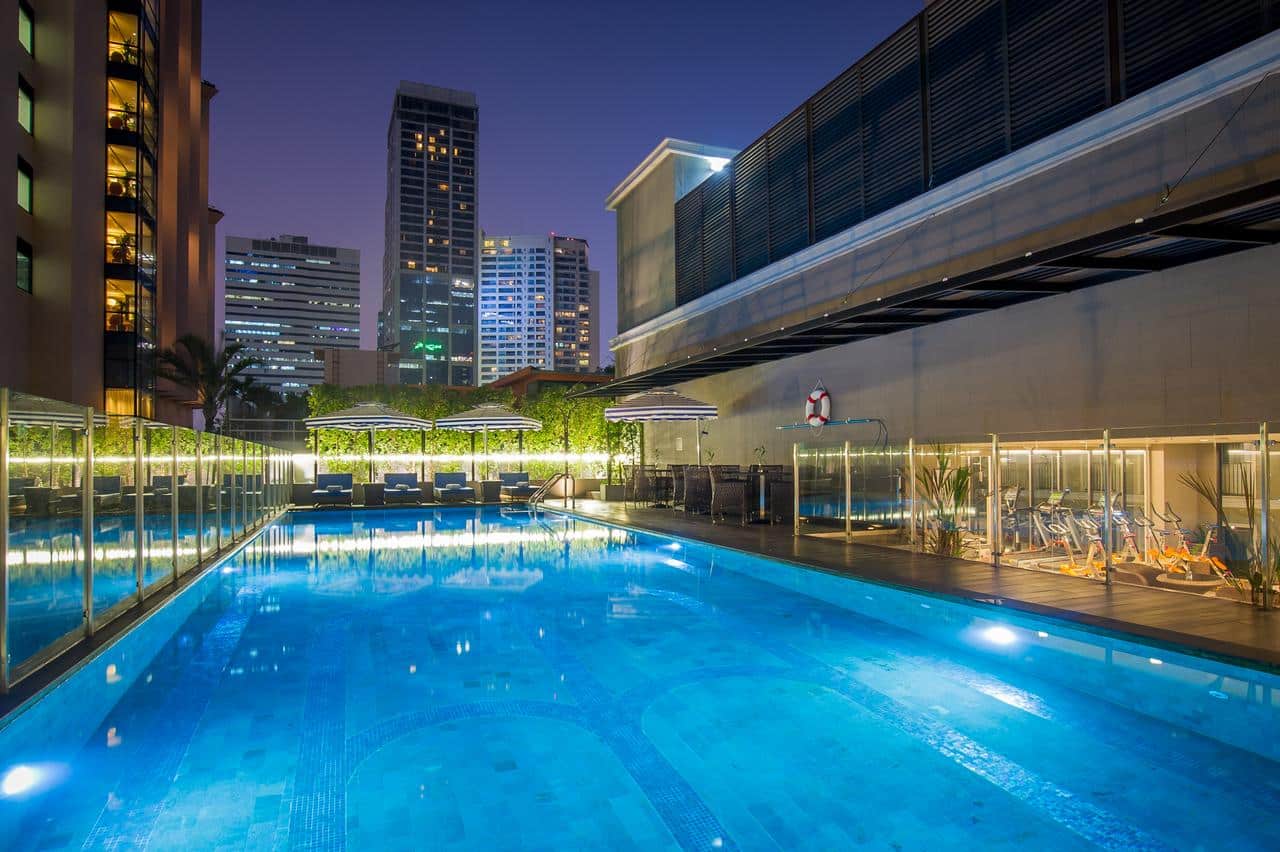 The rooftop swimming pool at this 4-star hotel is its main attraction; the infinity edge that seems to disappear into the Bangkok skyline and there are inbuilt lounge areas in the water. If that isn't relaxing enough already, then head to the sauna instead!
Everything that guests could possibly want is provided, from twenty-four-hour room service to a free grocery shopping service. There is also a choice of restaurants and bars on the premises should you want to stay in for the night. If you don't, you'll find all the best gay nightlife just a short walk away.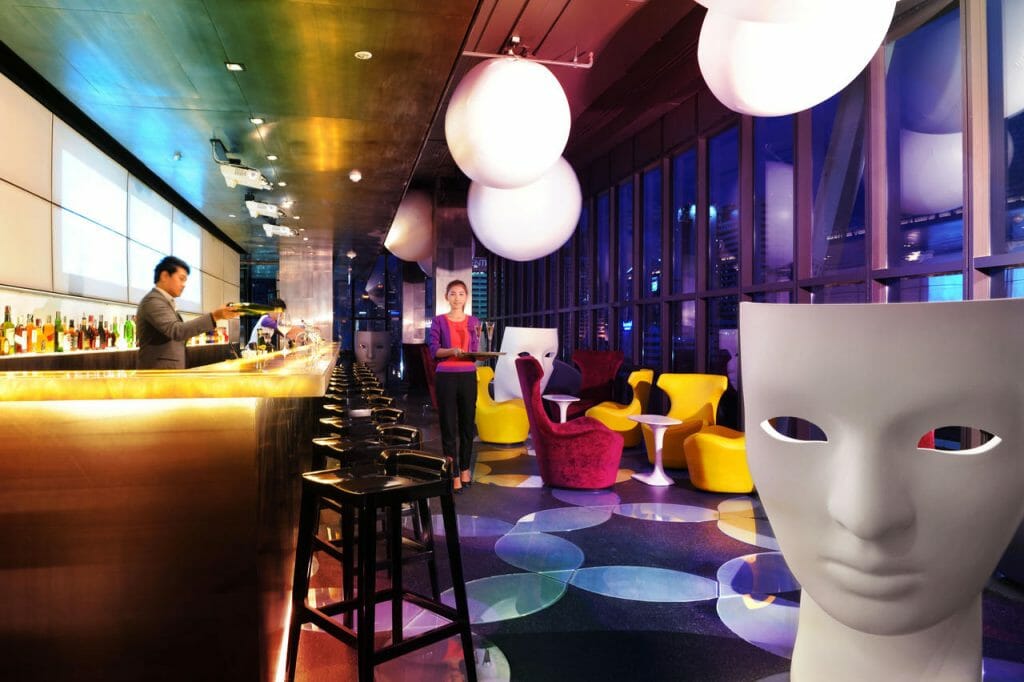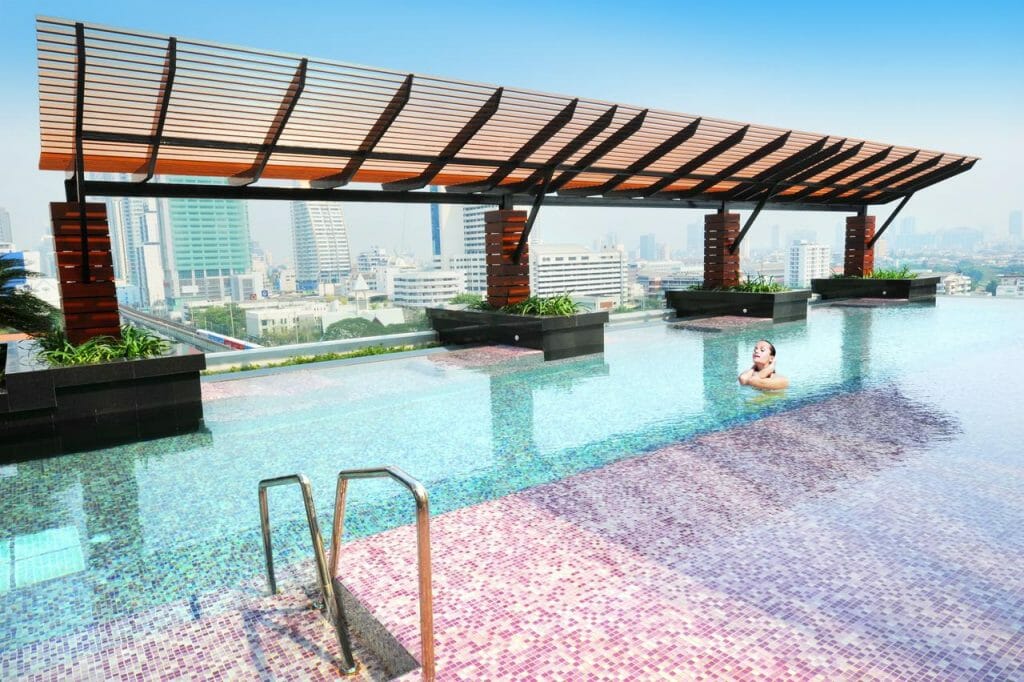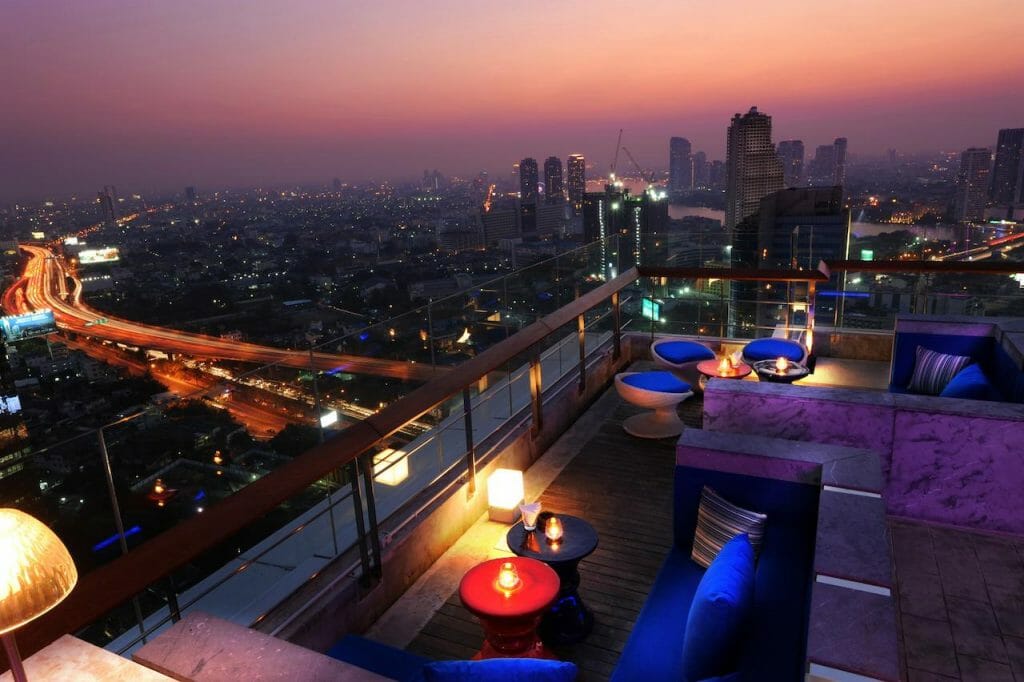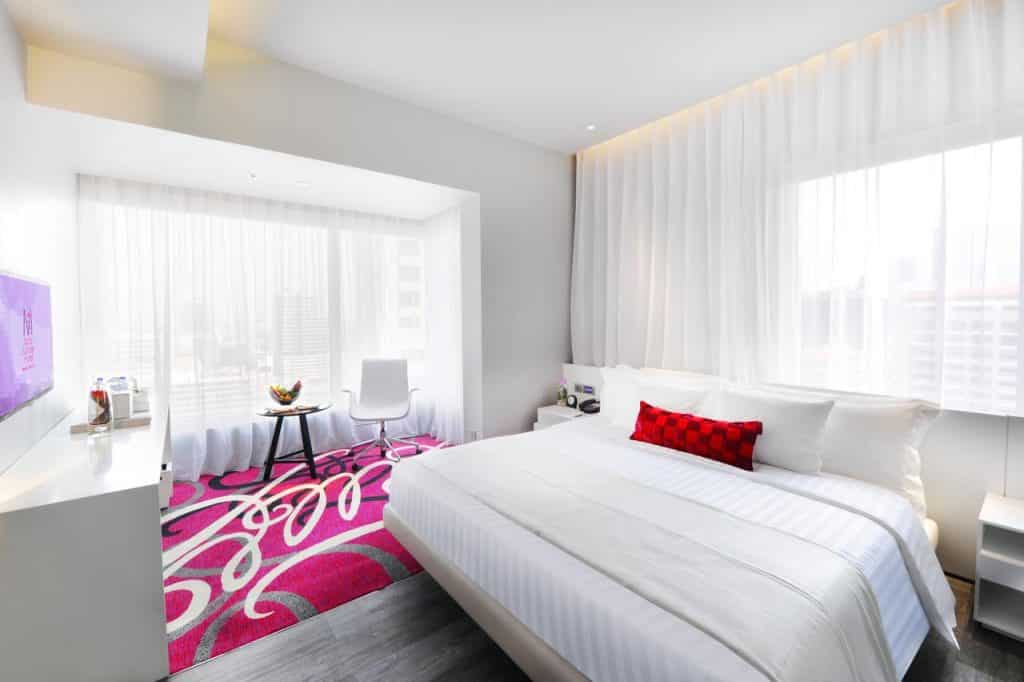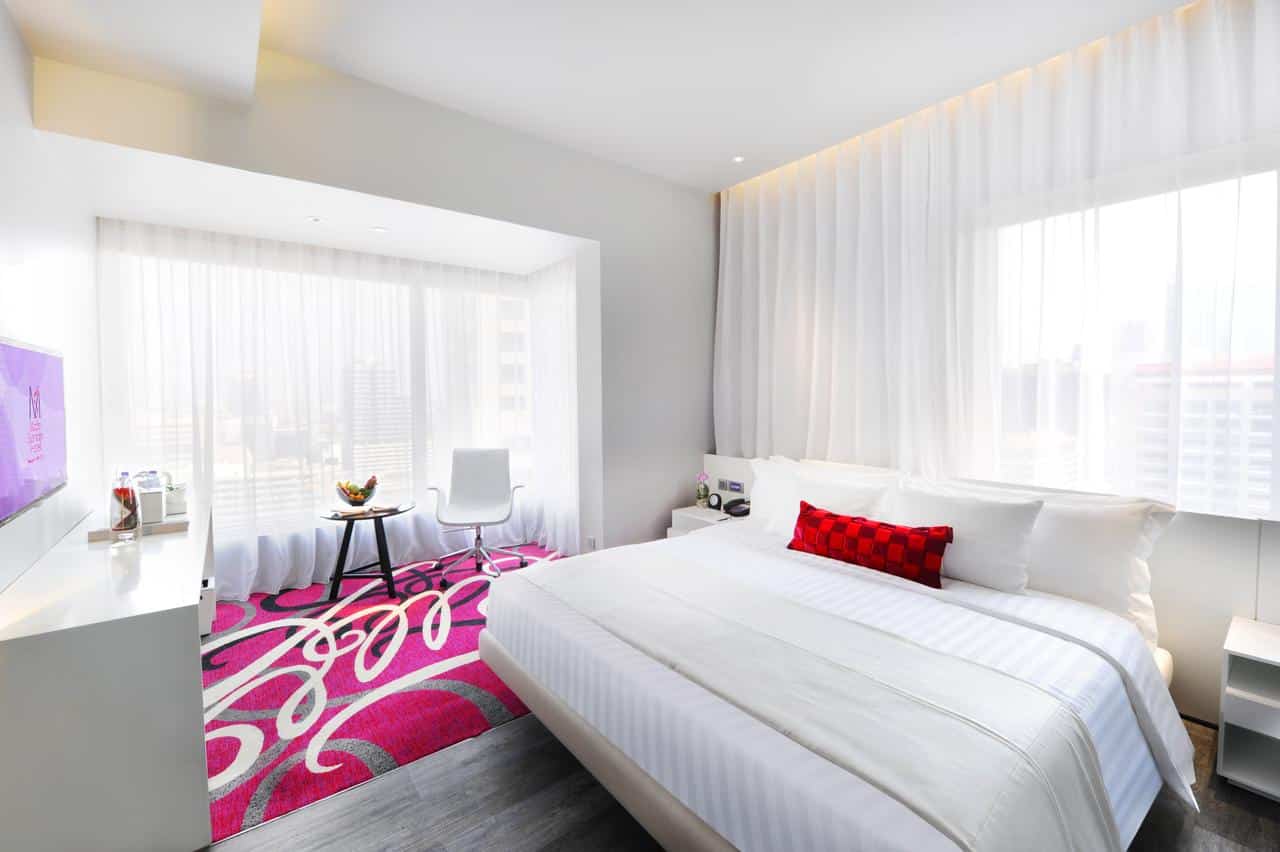 If you would like high-quality accommodation with a lower price tag, consider staying at the Hilton Inn Express. It doesn't feel like a chain, though, due to its fun artwork and modern design features. You're right next to the Sky Train so Bangkok is yours to explore, and there's a free breakfast to fuel up for the day ahead.
It's a good hotel for business, but there's plenty of pleasure to be had too and the rooms are fully equipped, clean and up-to-date. You can walk to bars nearby and the international clientele means that gay travelers are very welcome here.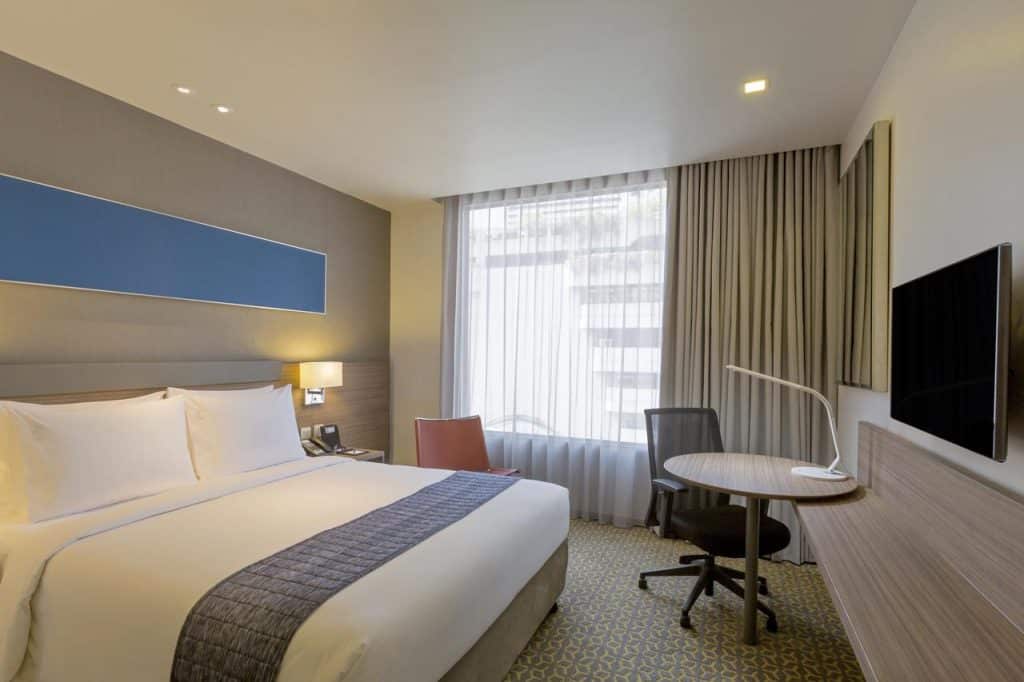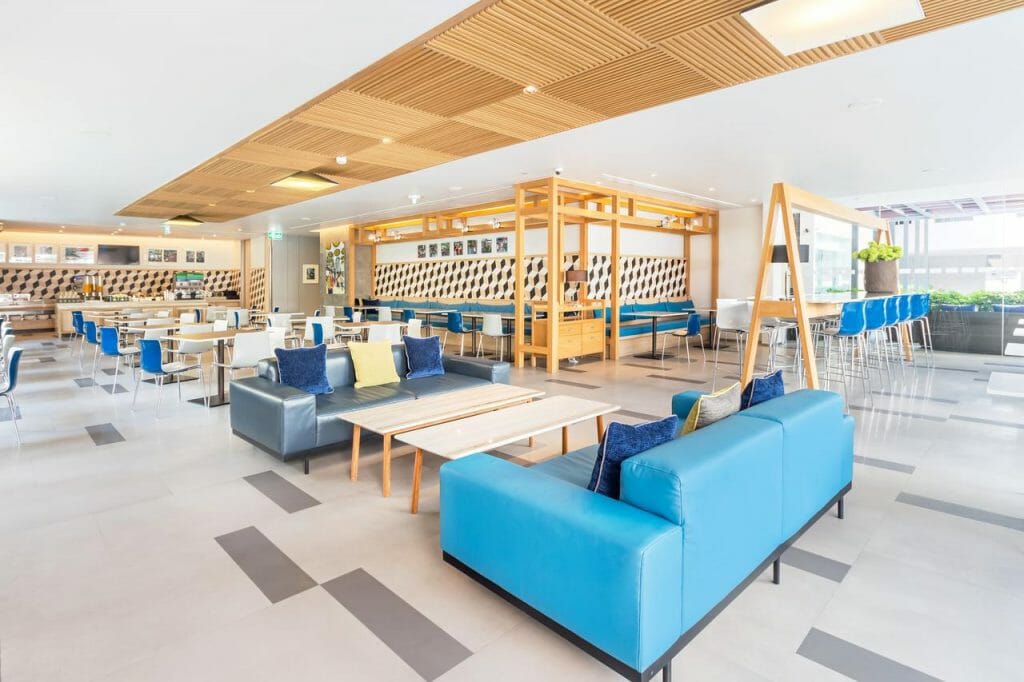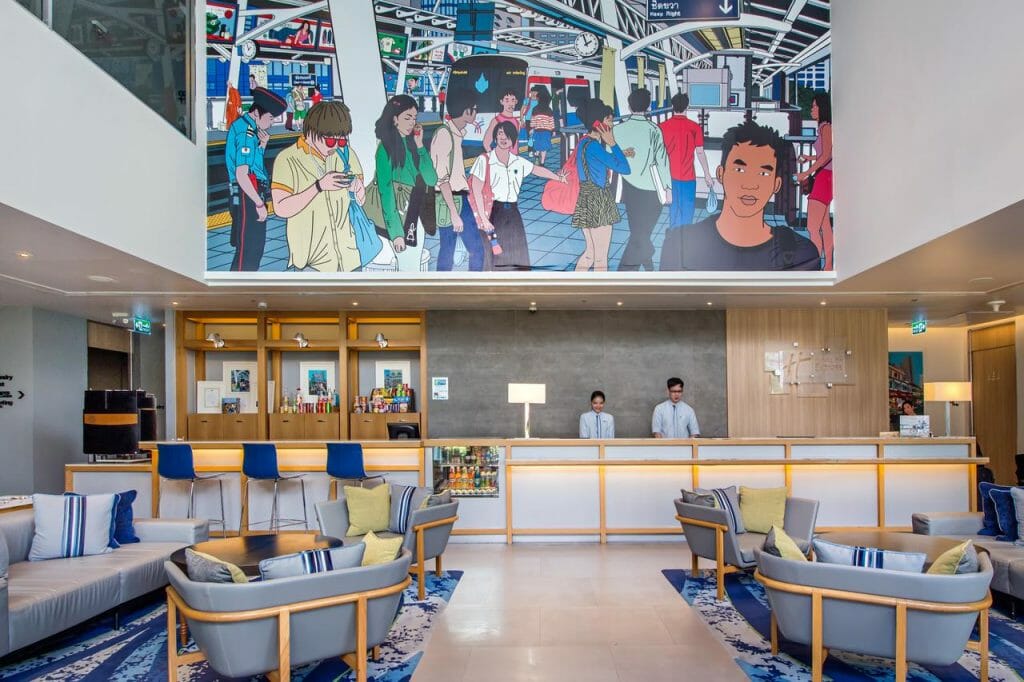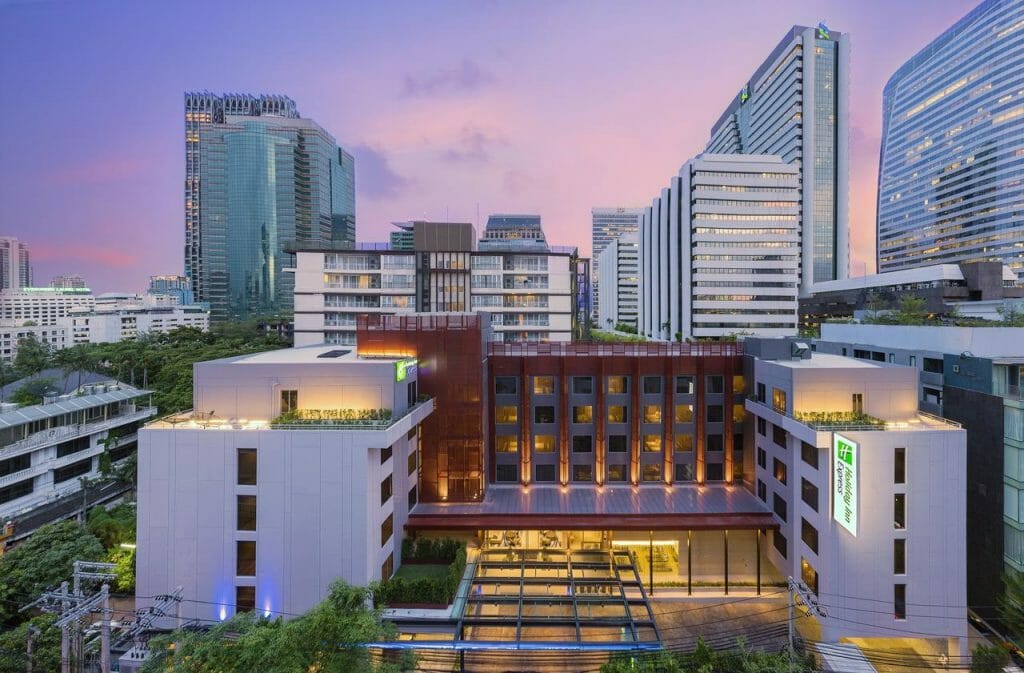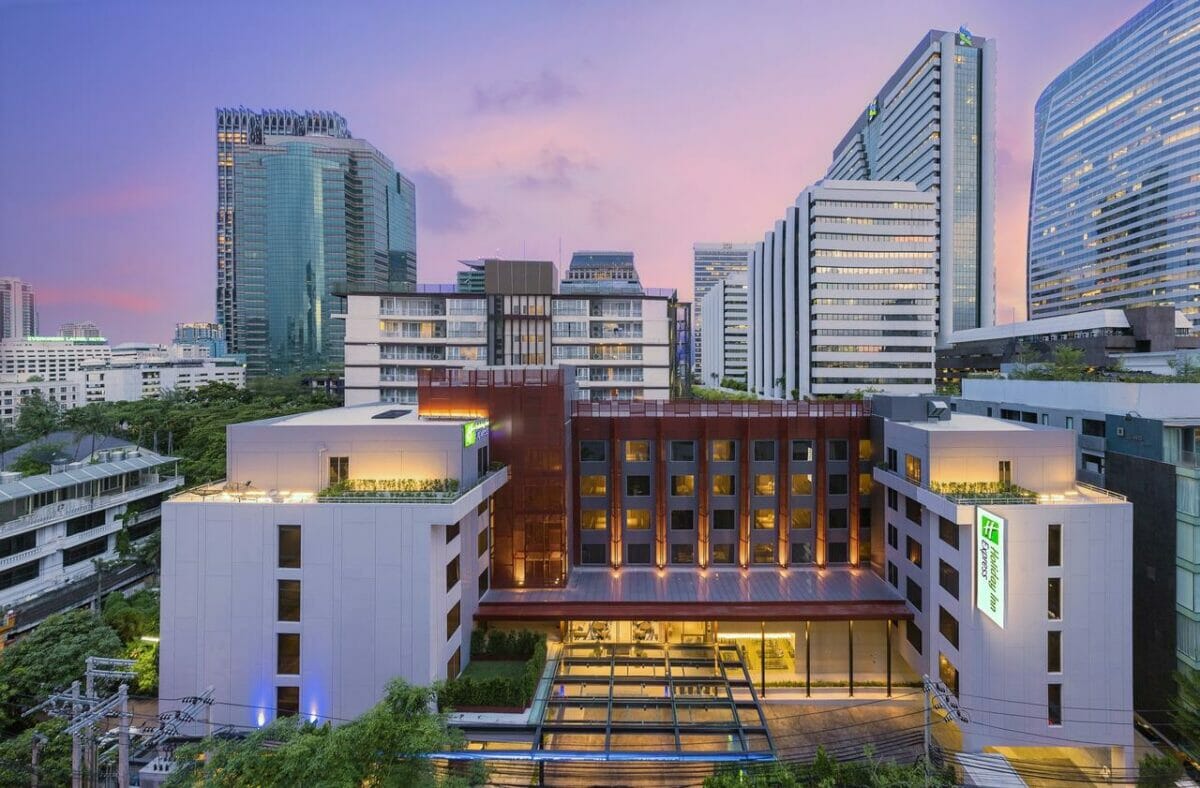 The all-white rooms at this 5-star hotel are so fresh and bright you practically need sunglasses! We love the clean feel of it, and the fun and modern design. It's great to sit in your room and watch the sun go down over the city, before walking to the nearby gay bars.
Enjoy the outdoor pool and the selection of restaurants on site – it offers guaranteed good food in a beautiful setting. Guests rave about the impeccable service and the best part is, it's surprisingly affordable.
Enjoy the holiday of a lifetime in one of these places – and you'll keep heading back over and over again!