Everyone needs someone to look up to, someone to learn from, someone from whom to draw inspiration. When we have someone to look up to, we are challenged, we are enlightened, and we are encouraged.
By finding someone who provides a good example, who is worthy of imitation, we are able to see in ourselves the qualities we aspire to have, that just need to be honed, and drawn out.
It is no different for LGBTQ+ people. In fact, it is important now more than ever for people in the gay community to find inspiration as they strive for progress. Having a gay role model can help us through times of adversity, they can lift us up when we are not feeling the best about ourselves. As LGBT people become more visible with each passing year, it is not uncommon nowadays to see openly gay people live and thrive in public life.
And you can find LGBT icons in all aspects of pop culture – sports, the music stage, on television, even in politics, increasingly so. For this list we have brought together 10 trailblazing male gay icons – intrepid LGBT legends who in ways both big and small made people like us more visible, who showed the world that we are here, and we are proud. It is a motley group we have brought together, and we've tried to put forth someone to represent all walks of life.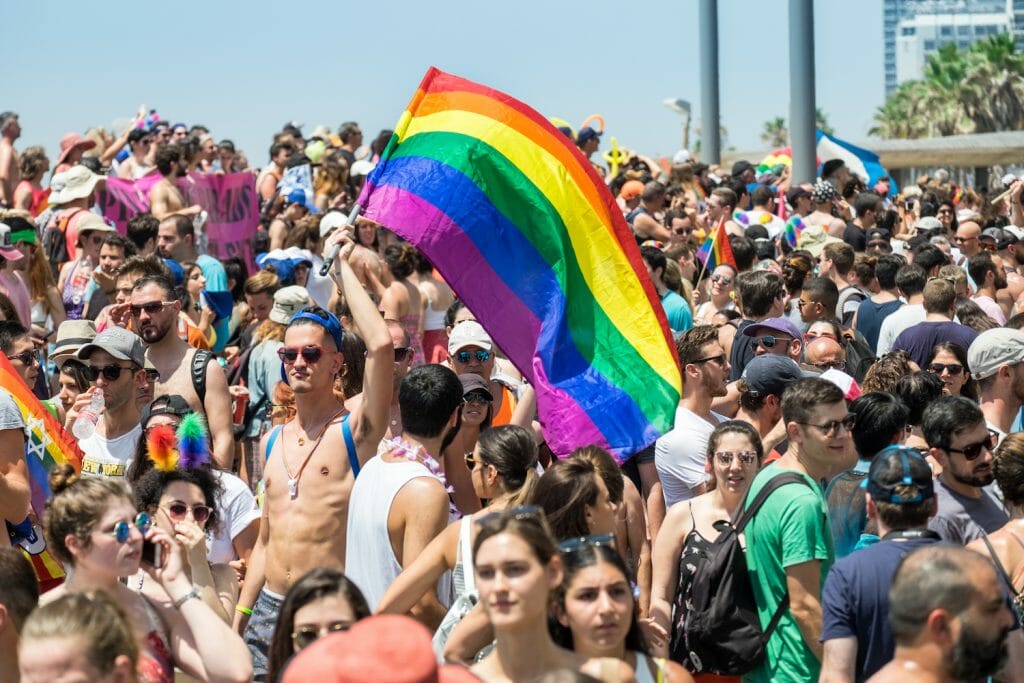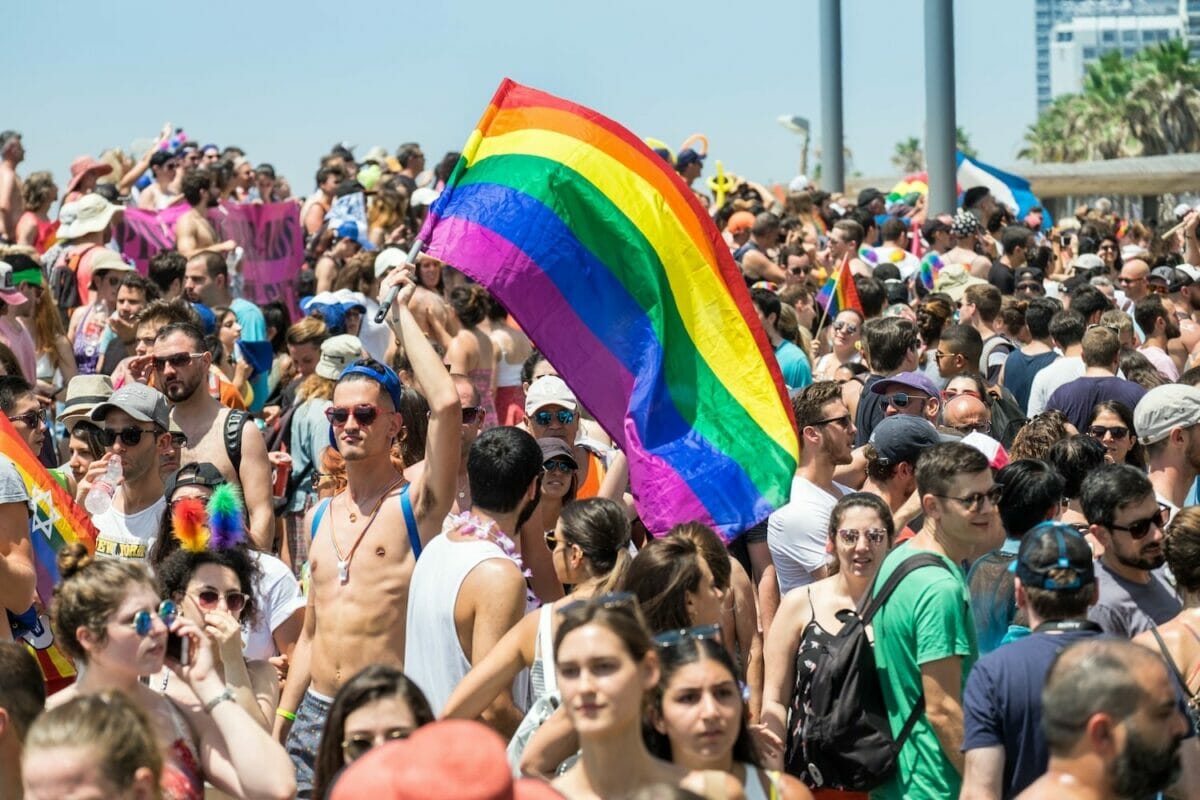 No list of gay male icons could ever be exhaustive, nor do we try to be. Our aim is to shine a light on some incredible people and their stories – and encourage you to continue your search as there are so many other fabulous and inspiring gay men we have not covered here.
These ten gay men will inspire you; they will give you encouragement when life presents you with adversity – especially that which is manufactured by society. They will remind you that there is indeed a place for you in this world, and that you will find your way, just like they did. These 10 gay icons were bold trailblazers that looked around them and saw the injustice and inequality, and in some way or another said "no." We hope you enjoy reading about them, and in learning a little about them you might just learn a little something about yourself.
In this article we will cover...
Oscar Wilde
Of all the inspirational gay icons on this list, none can claim to be more trailblazing than this Irish author, poet and playwright. As one of the 19th century's greatest literary figures, Oscar Wilde was also one of the most controversial. He is best known professionally for his play The Importance of Being Earnest and the novel The Picture of Dorian Gray, among many other now-classic works.
What Oscar Wilde is also known for is for twice being prosecuted for homosexuality and gross indecency in 1895. Though the jury was unable to reach a verdict in the first trial, Wilde was tried and convicted, and for his "crimes" he was given the harshest sentence possible: two years in a hard labor prison. Wilde's health deteriorated during his time in prison and following his release in 1897, and he died at only 46 in the year 1900 of bacterial meningitis.
Wilde, along with more than 50,000 other gay men, was posthumously pardoned as part of the 2017 Alan Turing Law. Wilde is remembered as having an energetic and vivacious – sometimes flamboyant – personality punctuated by his quick wit and affinity for humor. This can be evidenced by looking up some of his best-known quotes.
It is said that Oscar Wilde was fabulously defiant at his trials, and many times had the court erupting in laughter at his wit. He was also eloquent. Among the best-remembered quotes during his trial are "It is in this century misunderstood, so much misunderstood that it may be described as the "Love that dare not speak its name," and on account of it I am placed where I am now. It is beautiful, it is fine, it is the noblest form of affection. There is nothing unnatural about it"
It is this display of dignified resistance that makes Wild one of the original male gay icons…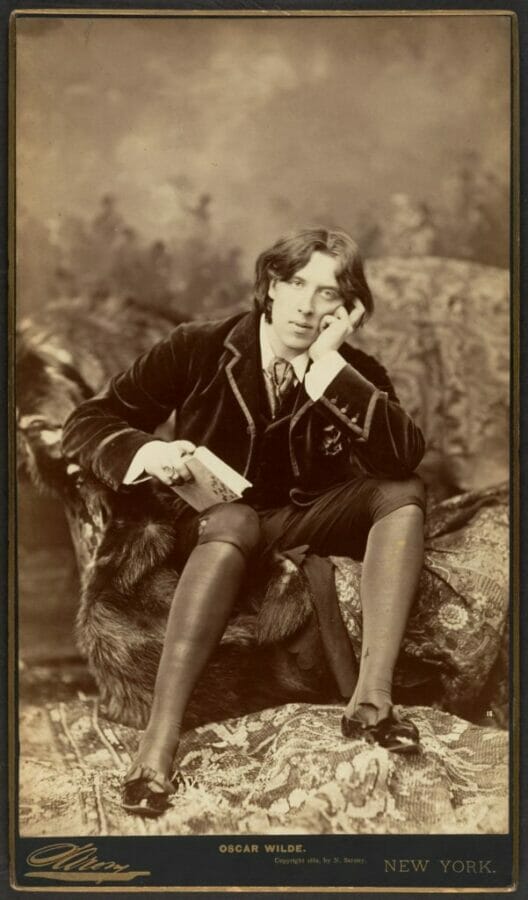 RuPaul
Model, recording artist, TV host and producer, actor, author, reality show competition judge and the most recognizable drag queen of all time, RuPaul Andres Charles has been included in the annual Time 100 list of the most influential people in the world.
And that is something for which the LGBTQ+ community can be thankful, for RuPaul has been very involved in LGBT activism in the United States, particularly in persuading LGBT people to exercise their right to vote. As a spokesperson for Mac Cosmetics in the 1990s, RuPaul became the first drag performer to land a major cosmetics campaign and helped to raise money for the Mac AIDS Fund.
RuPaul has released 14 studio albums as of 2022, and has had several singles appear on American and U.K. music charts. Among his long list of acting credits are appearances in such films as Crooklyn and To Wong Foo, Thanks for Everything! Julie Newmar. RuPaul is also the author of three books, and co-hosts a long-running podcast with Michelle Visage. He also hosted The RuPaul Show on VH1, which ran for over 100 episodes.
But it is the international smash hit reality show RuPaul's Drag Race for which he is most popularly known. For his hosting and judging duties for the show, RuPaul has become the most-awarded person of color in the history of the Primetime Emmy Awards, with 11 Emmys to his credit.
At this point, RuPaul has achieved more than most of could in three lifetimes. And by forging a place for himself in popular culture, RuPaul has made LGBT people much more visible, and has no doubt been a source of inspiration for countless young people growing up.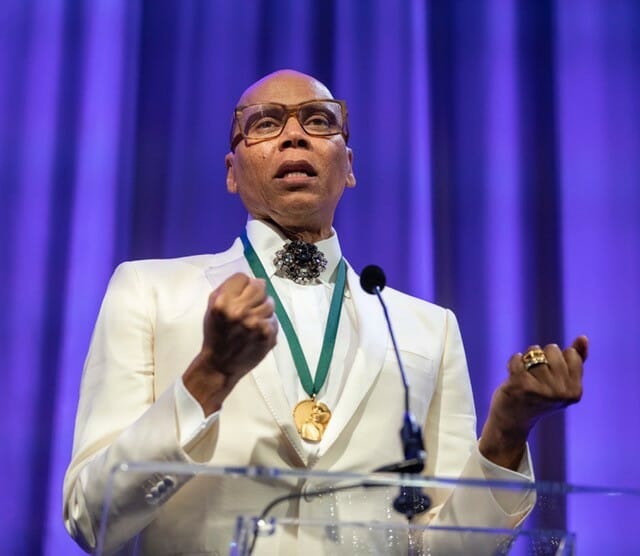 Harvey Milk
Harvey Milk was a trailblazing openly gay politician who, as a member of San Fransisco's City Board of Supervisors, championed gay rights before being assassinated alongside the city mayor by a disgruntled political rival.
Before his political career Milk served in the U.S. Navy during the Korean War before being forced to accept a dishonorable discharge because of his homosexuality (or else he would have been court martialed). As a politician, Milk had a style that was brash, animated, often fiery and sometimes flamboyant.
He was elected city supervisor in 1977, and though he served less than a full year until his tragic and untimely death at 48, he managed to sponsor and ultimately help pass a bill which banned discrimination in housing, employment and public accommodations on the basis of sexual orientation.
Despite a political career cut short, Milk made a lasting impact not only in the gay community but in the American consciousness as well. He was posthumously awarded the Presidential Medal of Freedom in 2009 by then-president Barack Obama, and has been called "the most famous and most significant openly LGBT official ever elected in the United States."
There is no question that he paved the way for gay rights activists that followed, not only in San Fransisco but throughout the United States and the world. Throughout the years of his involvement in public life, he led the fight against anti-LGBT initiatives. He was a visionary whose credo was gay liberation, the importance of local communities, and the notion that government should be responsive to individuals.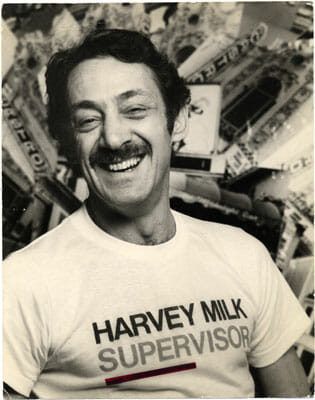 Sir Elton John
This music legend needs to introduction. Elton John is without a doubt one of the greatest singer/songwriters of modern times, with dozens of albums and more chart-topping hits than there is room to mention here. Suffice it to say, he is one of the most popular and biggest-selling music artists ever.
But Elton John is also one of the most influential openly gay figures of the past five decades and counting. He came out as bisexual early on in his career – something that was not an easy thing to do back in the 1970s – in an interview for Rolling Stone magazine (on which he was featured on the cover). In the interview he said "There's nothing wrong with going to bed with somebody of your own sex. I think everybody's bisexual to a certain degree. I don't think it's just me. It's not a bad thing to be. I think you're bisexual. I think everybody is."
You have to understand that this was in a very different time than the present, and it took some major courage for an up-and-coming star to be so open in that time. Later in 1992, again in an interview for Rolling Stone, John said that he was "quite comfortable being gay."
Later that same year he would go on to found the Elton John AIDS Foundation. Since that time, he has gone on to help raise millions of dollars for AIDS research and education. He has also been an outspoken champion of gay rights, especially same-sex marriage.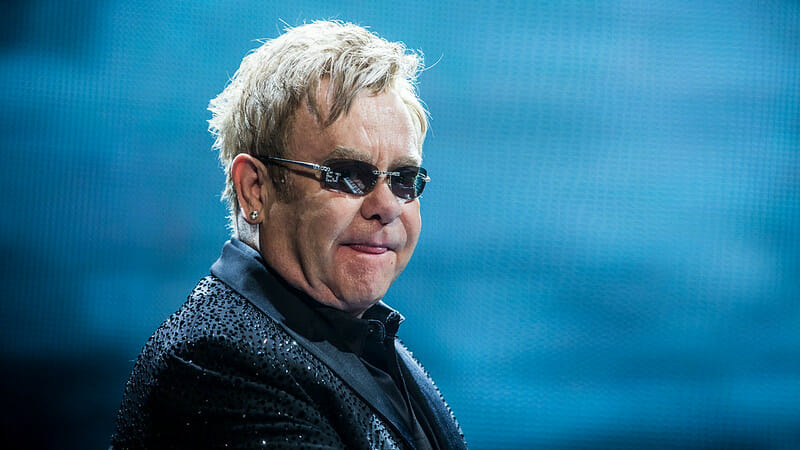 Sir Ian McKellen
Here is another gay icon hailing from the United Kingdom. Just like the previous entry on our list, this legendary actor has been knighted for his accomplishments.
McKellen has had quite an interesting career, having begun as a stage actor who went on to win every major theatrical award in the U.K., as well as starring in multiple billion-dollar Hollywood blockbuster hits: as the wizard Gandalf in the Hobbit and Lord of the Rings trilogies, and as Magneto in the X-Men franchise.
McKellen has also had a long and impactful career as an outspoken gay rights activist. But it wasn't always that way. McKellen said in a 2009 interview for The Telegraph, "When I was 29 it was illegal for me to make love, I had a boyfriend and we slept together but the law said that we should be in prison…It was very hard to walk out in the street and say to him don't touch me or brush your hand against mine, there may be a policeman around the corner."
McKellen didn't come out as a gay man until 1988, when he was 49 years old, when he first came out to his step-mother. Later that year he lobbied against a bill known as Section 28, which was meant to prohibit the "promotion of homosexual activity." When a high-ranking government official who supported the bill asked McKellen for an autograph, McKellen agreed and wrote "Fuck off, I'm gay."
That alone makes him deserving of a place on this list. McKellen is also one of the founders of Stonewall, a U.K. based gay rights lobby group.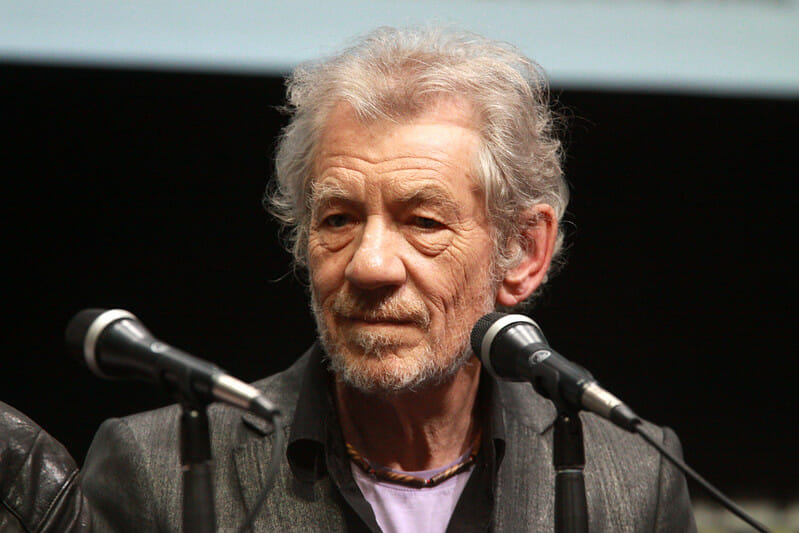 Pete Buttigieg
Mayor Pete, as Pete Buttigieg is sometimes known, is one of the first openly gay politicians to launch a major party presidential campaign. After winning the Iowa caucuses, Buttigieg became the first openly gay person to win a primary in the U.S. He currently serves as Secretary of Transportation, the youngest person to have held that position.
His historic candidacy for the 2020 presidential election represents a huge milestone for progress not only in America but throughout the world, and the level of success Buttigieg achieved will no doubt be an inspiration for future LGBT politicians.
In 2019 Buttigieg was named one of the Pride50 people by online magazine Queerty to celebrate the 50th anniversary of the Stonewall riots, an honor meant to acknowledge "trailblazing individuals who actively ensure society remains moving towards equality, acceptance and dignity for all queer people." And in 2020 British gay lifestyle magazine Attitude named him as their Person of the Year in honor of not only his presidential run but for his work in supporting LGBT causes.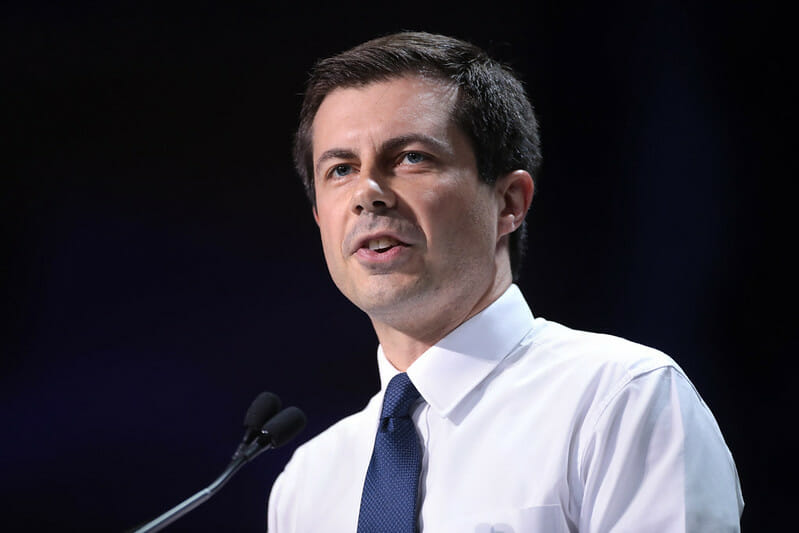 Stephen Fry
English actor and comedian Stephen Fry has earned a place as one of the most celebrated figures in British pop culture over the course of his 40 years plus career. He is an award-winning television host and writer and has been recognized for his work in the theatre. Among his long list of acting credits perhaps the highlight is his starring role in the 1997 film Wilde in which he portrayed his idol, Oscar Wilde.
Fry is also known as a staunch defender of LGBT rights in the U.K. In 2013 he published an open letter to David Cameron (then the Prime Minister) calling to boycott the 2014 Sochi Winter Olympics over Russia's persecution of LGBT people.
Fry struggled with his own sexuality throughout his younger years. On the matter he has been (hilariously) quoted as saying, "I suppose it all began when I came out of the womb. I looked back up at my mother and thought to myself, 'That's the last time I'm going up one of those'."
When Fry married his partner, comedian Elliot Spencer, in 2015 he posted a message on Twitter that read "It looks as though a certain cat is out of a certain bag. I'm very very happy of course but had hoped for a private wedding. Fat chance!"
It is his wit and eloquence that makes Stephen Fry a gay icon.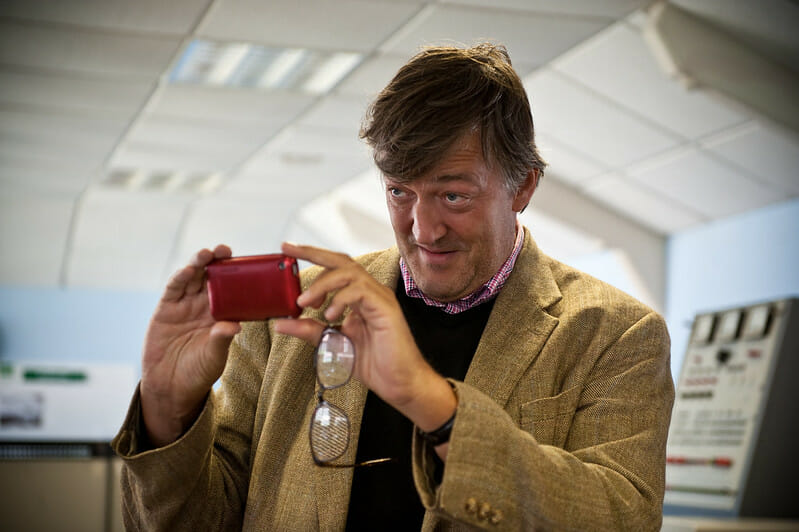 Cody Alan
Country Music Television personality had to make a bold decision when he decided to come out as gay in 2017. Country music and its fanbase, after all, has a certain perception of being not the most accepting community when it comes to LGBT people.
But of the Country Music communities' response to his coming out, Alan has said, "I understand all those perceptions exist, of intolerance or negativity." But he added that, "The country fans I've known over the years have been the most open and real people you'll meet."
Nonetheless, Alan's decision to come out as a gay man has no doubt served as inspiration and an example for untold numbers of young people out there who might be struggling to find acceptance.
In 2018, the year following the year that Alan came out, he said in an interview for The Tennessean, "I knew I had to keep it under wraps for what I thought was 'right,' what I thought my mom and dad wanted. And it was a societal thing – no one else I knew at the time was like this." Later that same year he hosted the third Concert for Love alongside openly gay country music artist Ty Herndon. The show was put on courtesy of GLAAD, a gay rights advocacy group.
Alan has said that his decision to come out as a gay man was driven by a desire to be more genuine and authentic both with his family as well as fans. It is encouraging that Alan's popularity as a television presenter has only risen since coming out as gay.
View this post on Instagram
Dexter Pottinger
Dexter Pottinger was a fashion designer, hair stylist, makeup artist, and Jamaican gay rights activist who had come to be known as "the face of Pride." The stylist was a celebrity in his home country and something of a national hero for Jamaica's LGBT community.
In the year before his untimely passing Pottinger had played a prominent role in the Pride Week celebrations, organized by J-FLAG (Jamaica Forum of Lesbians, All-Sexuals and Gays). Of this he said, "I hope that my participation will show members of J-FLAG that it is OK to come out in an atmosphere where there is no violence, realize that it's your time to be part of the change—not just for the week but permanently as a part of the community." To say the least it is not easy to be an openly gay man – and a high-profile celebrity, no less – in Jamaica, where homophobia is widespread.
Also known as Dexter 3D Pottinger, the fashion icon also served as a judge on Make Me a Star, a Jamaican reality competition show. He was murdered in his home, in the Washington Gardens district of Kingston, in 2017, the victim of an apparent robbery. Pottinger was only 35 years old when he died.
He was mourned by the country as a whole, and eulogized by several fellow celebrities. Jamaican musician Ce'Cile, one of Dexter Pottinger's closest friends, said of him, "He lived life just like his pictures. "What you see in the pictures is exactly who the man is. He was colorful. You never knew what to expect. It was always something vibrant and new."
Dexter Pottinger is lovingly remembered as a brave soul who lived boldly and without fear, and inspired an entire nation to live out loud.
Anderson Cooper
Anderson Cooper is one of the most recognizable gay icons in the world right now. Upon coming out as gay in 2012 Cooper was called by The New York Times "the most prominent openly gay journalist on American television." Since that time, he won several GLAAD awards in addition to a Peabody Award, an Edward R. Murrow Award, a National Headliner Award, and multiple Emmy Awards for his work. He is also the first openly LGBT person to moderate a US presidential debate.
Since 2003 he has been the host of Anderson Cooper 360°, which is a one-hour news/talk show. He is also the author and co-author of three books including the inspirational memoir The Rainbow Comes and Goes.
On coming out Cooper said "The fact is, I'm gay, always have been, always will be, and I couldn't be any more happy, comfortable with myself, and proud." He has stated over the years that he first realized he was gay in his teen years, and first came to truly embrace that part of him shortly after college.
By choosing to be open about living his truth, Anderson has done an immeasurable amount of good for the LGBT community, and LGBT people are much more visible today because of him.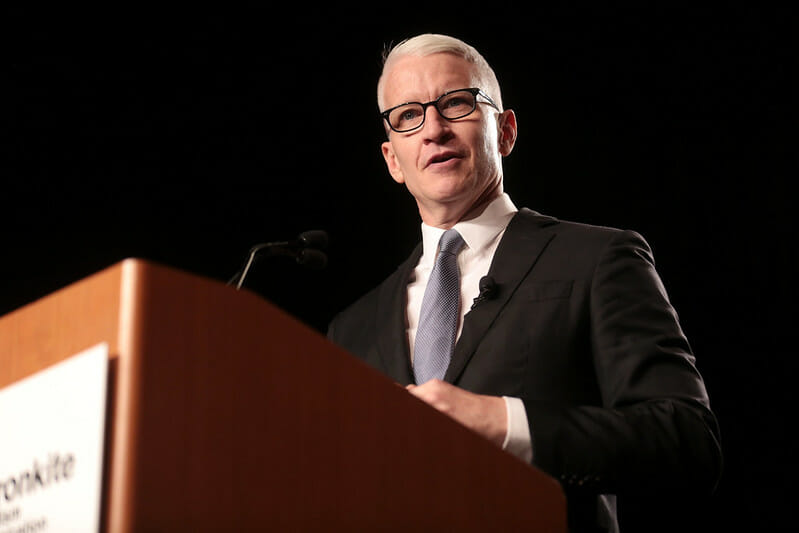 George Takei
For those who don't know, Geroge Takei is a Japanese-American actor, author and activist. He is of course best known for his role as Hikaru Sulu in the Star Trek television series and films. Later in life, he also became one of the most prominent and outspoken LGBT rights activists in the US.
Throughout the course of his long career – which has spanned an incredible eight decades – Takei has appeared in films alongside such screen legends as Frank Sinatra, Cary Grant, and Richard Burton. He has appeared in or done voicework for such diverse shows as Miami Vice, The Simpsons, Murder She Wrote, The Twilight Zone, Heroes, Will & Grace, Scrubs, and many more.
George came out as a gay man in 2005, (in an issue of LGBT magazine Frontiers) saying "It's not really coming out, which suggests opening a door and stepping through. It's more like a long, long walk through what began as a narrow corridor that starts to widen." Takei sexuality had been an open secret in the industry however, and he had long openly been a member of LGBT organizations like Frontrunners – an LGBT walking club. Takei is a spokesperson for the Human Rights Campaign's Coming Out Project. He is a recipient of the LGBT Humanist Award in addition to the GLAAD Vito Russo Award in recognition of his activism.
Not only is George Takei a living legend in the world of entertainment, but also his is one of the most important voices in the world right now for LGBT equality.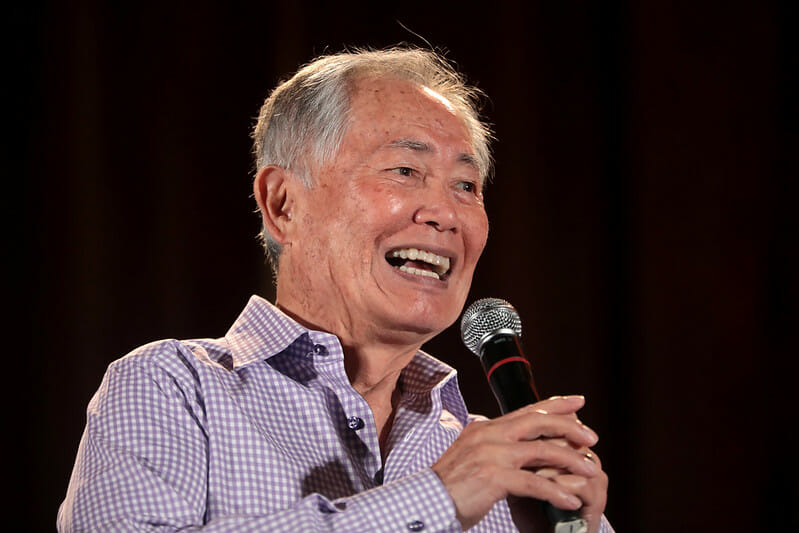 George Michael
The pop music legend was a fervent supporter of LGBT rights, both in his life and in his music as well. Michael grew up in a time that had not seen the progress we enjoy today, and like many gay men of his generation, Michael struggled to come to grips with his sexuality and to find acceptance, living in a culture where homophobia was the rule, not the exception.
Upon coming out publicly as gay in 1998, Michael said "I never had a moral problem with being gay. I thought I had fallen in love with a woman a couple of times. Then I fell in love with a man, and realized that none of those things had been love."
After losing his partner, designer Anselmo Feleppa, to an AIDS-related illness in 1993, Michael hosted an MTV documentary called Staying Alive, which examined the lives of young people living with HIV. The documentary went on to win an Emmy Award. Michael was also a supporter of the Terrence Higgins Trust (a British charity that provides education and services related to HIV and sexual health).
Geroge Michael's passion and pride is evident in his work, too, as even a cursory look at some of his song's lyrics will show. One of the best examples can be found in his 1987 hit Father Figure: "That's all I wanted/But sometimes love can be mistaken/For a crime." These lyrics seem somewhat ironic looking back, given the circumstances surrounding his coming out to the public 10 years later. But it is unmistakable that Michael meant to make a statement through his music.
And though he sadly passed away on Christmas Day, 2016, at only 53, Goerge Michael is remembered not only as one of the greatest music artists of his time, but also as among the most significant icons for a generation of LGBT people.