Those of us in the transgender section of the LGBT community are blessed in this day and age to have visible and outspoken representatives in the public eye, for this was certainly not always the case.
Transgender people have pushed aside boundaries in many areas of mainstream culture: television, music, fashion, sports, you name it. And while there is still so much work to be done before true equality is realized, it is important to celebrate the progress that has been achieved.
No list of transgender icons could ever be exhaustive, nor do we try to be. Our aim is to shine a light on some incredible people and their stories – and encourage you to continue your search as there are so many other fabulous and inspiring trans people we have not covered here.
So without further delay, here are 10 of the most influential and inspirational transgender people that are worthy of our celebration, admiration and emulation.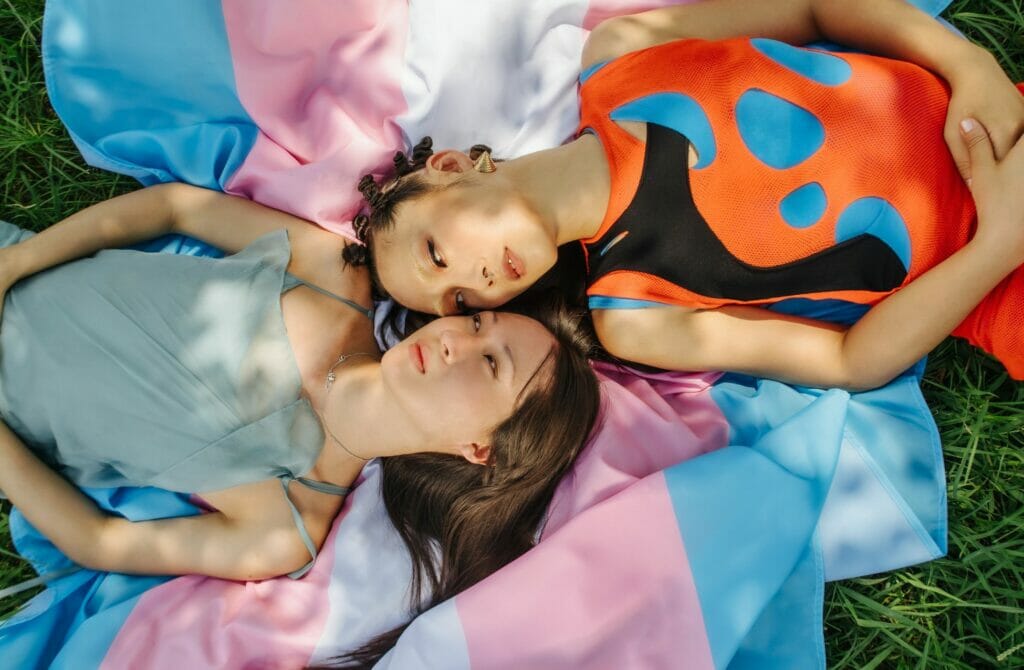 In this article we will cover...
Lili & Lana Wachowski
You can hardly think of the classic Matrix film franchise without thinking of the Wachowskis. But what many may not realize is that the siblings, formerly known as Larry and Andy, respectively, are both transgender women.
Lana was the first to reveal her transition in 2012, and is the first major Hollywood director to come out as transgender. In an interview later that year she recalled a childhood incident where she was reluctant to join the boy's line, having unconsciously accepted herself' as belonging to the girls.
Lily followed suit 4 years later, coming out as a transgender woman in a statement to the Windy City Times in which she stated, "I am one of the lucky ones. Having the support of my family and the means to afford doctors and therapists has given me the chance to actually survive this process. Transgender people without support, means and privilege do not have this luxury. And many do not survive."
Lily made her first public appearance after beginning her transition process a few weeks later upon accepting an award for her Netflix series Sense8, at the 27th GLAAD Awards. As part of her acceptance speech she said, "I didn't feel obligated to be here, but I wanted to do something. And it's serendipitous that the awards were a couple of weeks later and our show was up for an award."
Lana has been a recipient of the Human Rights Campaign's Visibility Award. Upon accepting the award, Lana stated "I couldn't find anyone like me in the world and it felt like my dreams were foreclosed simply because my gender was less typical than others. If I can be that person for someone else, then the sacrifice of my private civic life may have value."
That sacrifices of these two sisters earns each of them a place on our list of transgender icons worth celebrating.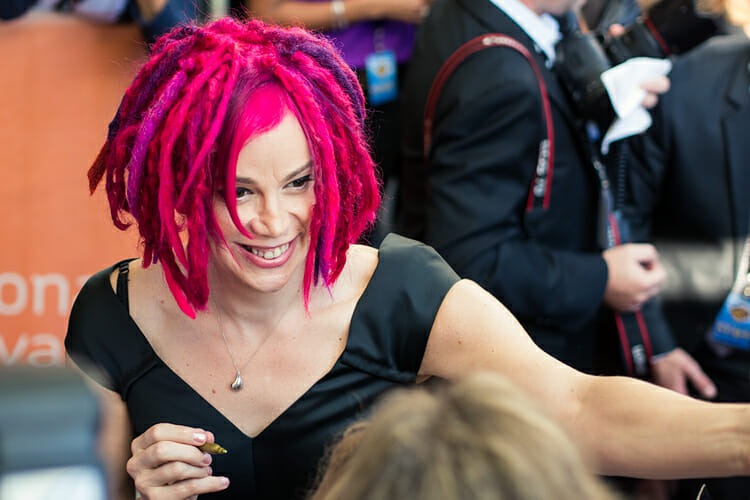 Chaz Bono
The son of legendary entertainers Sonny Bono and Cher, Chaz Bono is a transgender writer, actor and musician. He underwent his transition from 2008-2010, and in 2011 a documentary boldly recounting his experience was released with the title Becoming Chaz. Upon coming out as a transgender man Chaz' publicist told the media that "It is Chaz's hope that his choice to transition will open the hearts and minds of the public regarding this issue, just as his coming out did."
Bono has had several film credits including lesbian rom-com Bar Girls and in the 2020 documentary Disclosure: Trans Lives on Screen. He has also appeared on television in the horror series American Horror Story as well as on Ellen, and was a contestant on Dancing with the Stars as well as appearing as a guest judge during the 6th season of RuPaul's Drag Race.
Chaz has authored multiple books on his experiences as a transgender man in the public eye, and was a longtime regular contributor to LGBT lifestyle and interest magazine The Advocate. As an activist Chaz has been tireless. Bono is a spokesman for the Human Rights Campaign and has been active in promoting National Coming Out Day, as well as against the anti-LGBT Defense of Marriage Act. He has served as Entertainment Media Director for GLAAD (Gay and Lesbian Alliance Against Defamation).
Like all the transgender icons on this list, Chaz Bono deserves to be celebrated for using his notoriety as a platform to speak for other transgender people.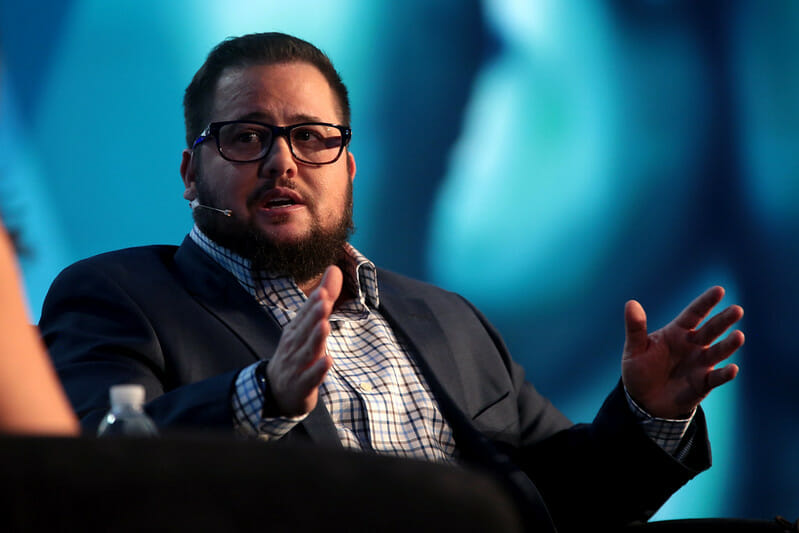 Lili Elbe
Among the earliest recipients of sex reassignment surgery, Lili Elbe was a Danish painter born in the late 1800s. Because the records of that time are unclear, is it believed (though not confirmed) that Elbe was born as an intersex individual.
Elbe was primarily a painter of landscapes in her early career, and was the winner of the prestigious Neuhausens prize in 1907. Her works are still on display in her hometown of Vejile and in Paris. It was when Elbe was called on to fill in as a model for wife Gerda, who was also an artist, that Elbe's life was forever changed. Finding that the heels and stockings a natural fit, Elbe began to dress in women's clothing and to present as a woman.
Elbe would give up painting following her transition. Meanwhile, Elbe's wife Gerda (Gottlieb) gained fame in the art world and beyond with her artistic renderings of beautiful women, with Elbe serving as the model for these depictions. (Gerda would also go on to push the cultural boundaries of her time with a series of provocative paintings of women in seductive contexts).
Lily Elbe would go on to complete her transition with sex reassignment surgery, which at the time was still in its nascency and highly experimental. While the first three operations were successful, Elbe's body unfortunately rejected the uterus transplant that was part of her vaginoplasty surgery, and she died from complications of an infection she incurred during the subsequent surgical revision.
Lily Elbe is honored in the Danish MIX Copenhagen Film Festival – one of the oldest LGBTQ+ film festivals – with their Lily Award, which is named for her and is the event's most prestigious award. In 2000 a novel based on the relationship of Lily and Gerda was published. Entitled The Danish Girl, the book was made into a film of the same name in 2015, and it was released to critical and box office success. It is still considered one of the best trans films of all time.
Lili Elbe deserves commemoration here as an intrepid soul who bravely pushed the cultural boundaries of her time.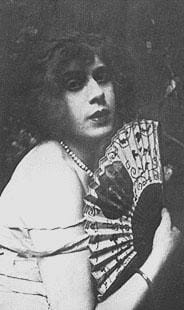 Caitlyn Jenner
Caitlyn Marie Jenner is quite possibly the most recognizable transgender person in the world today. Her original claim to fame was winning Olympic gold in the 1976 Summer Olympics in Montreal, Canada, in the men's decathlon event. At the time Jenner was given the unofficial title of "world's greatest athlete" and became something of a national hero.
Subsequently, Jenner went on find success in various forms as an actor in television and film, as a spokesperson for Wheaties, as a model for Playgirl magazine, as a businessperson, and even as a race car driver. Jenner's fame reached new heights in 2007 with Keeping up with the Kardashians, a reality show which follows the lives of the uber-famous family.
Caitlyn came out as a trans woman in 2015, and began starring in a reality television series of her own: I am Cait, with the show focusing on her gender transition. Her transition was something of a cause celebre. In the years since her coming out, Caitlyn Jenner has become a transgender rights activist, although some of her views on transgender issues have been the subject of controversy. She ran as a Republican candidate in the 2021 California gubernatorial recall election, albeit with little success, and later became an on-air contributor on Fox News.
Jenner has been outspoken on her experiences with gender dysphoria. She underwent gender reassignment surgery in 2017. Although she is somewhat controversial as the most famous trans woman in the world, her courage in being open as transgender and living her truth is unassailable. Her journey has captivated the world, and done more for trans visibility that can be measured.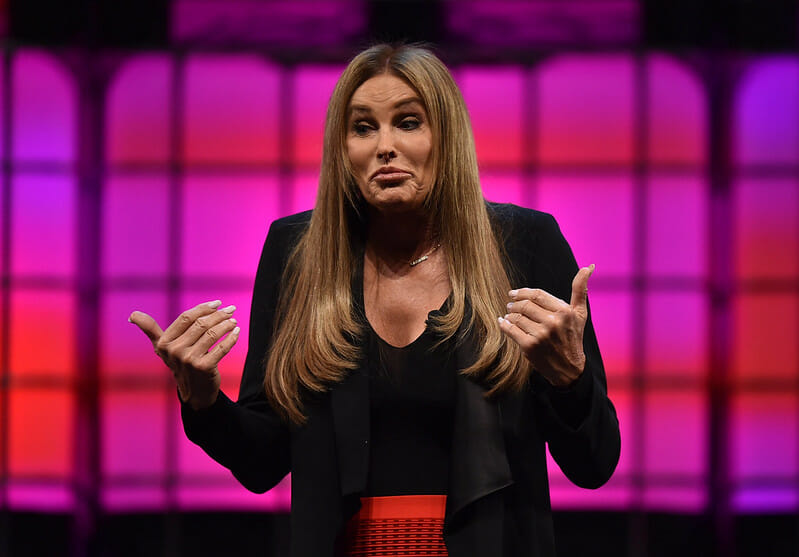 Geena Rocero
Geena Rocero is a Filipino-American transgender model and advocate. As a model she has enjoyed a long career that has been as trailblazing as it was successful, having competed in countless beauty pageants and was not only the first trans woman to be featured as part of Playboy Playmates of the Year (2020), but was also Playboy Playmate of the Month in August of 2019, and the first openly transgender Asian-Pacific Islander to pose for the iconic magazine.
Rocero had undergone sex reassignment surgery in Thailand when she was 19 years old. However, she had not been publicly open about it until famously coming out on International Transgender Day of Visibility in 2014, in a powerful TED Talk she gave on her experiences. In the video, which has garnered more than 2 million views online, Rocero opens by saying "The world makes you something that you're not, but you know inside what you are, and that question burns in your heart: How will you become that?"
During the speech she says "I could no longer live my truth for and by myself. I want to do my best to help others live their truth without shame and terror…my deepest truth allowed me to accept who I am. Will you?"
Since that day Rocero has become a staunch advocate for transgender visibility as founder of Gender Proud – "an advocacy & awareness campaign that aims to advance the rights of all transgender individuals." She is a board member of NY LGBT Center and is also a Stonewall Ambassador. Rocero's courage is enviable, and for her dedication to making the world a safer, more accepting place for transgender people everywhere, we owe a debt of gratitude, and our celebration.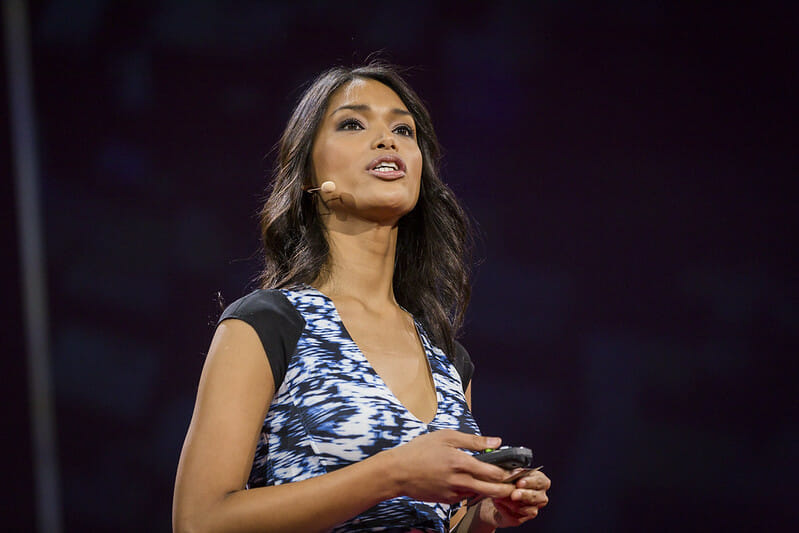 Elliot Page
This Trailer Park Boys transgender actor is well-regarded for his many screen performances, having garnered Oscar, BAFTA, Golden Globe and Emmy Award nominations as well as a Satellite Award and 3 Teen Choice Awards. Among his most notable roles are in the films Hard Candy, Juno, and Inception. He also appeared in the LGBTQ documentary Gaycation.
Page came out as gay in 2014 (while presenting as female at the time) in a speech at the Human Rights Campaign "Time to Thrive" conference in Las Vegas. And in December 2020 Page came out as transgender on social media; he has stated that his decision to become open to the public about his gender identity was party prompted by anti-transgender rhetoric in the media, and he has expressed both gratitude for those who speak out against anti-trans prejudice and frustration with those who choose to be silent.
In 2021 he became the first openly transgender man to appear on the cover of Time magazine. He has stated that as a child "I felt like a boy… I wanted to be a boy. I would ask my mom if I could be someday." His Time cover features the caption "I'm fully who I am." Page's memoir, Pageboy is set to be published in 2023.
In addition to being an LGBTQ and transgender rights activist, Elliot has also proven to be a vocal supporter of reproductive rights as a pro-choice feminist. For his courage in using his renown as a platform to speak out for other transgender people, Elliot Page deserves recognition as a trailblazing transgender icon.
View this post on Instagram
Jazz Jennings
YouTuber, television personality and LGBT rights activist Jazz Jennings seems to have been destined to make a positive mark on the world for gay, lesbian and transsexual causes. At only six years old she began appearing on television to speak about gender dysphoria and her experiences growing up as a transgender child, and was a guest on such shows as 20/20 and The Rosie Show, appearing alongside Chaz Bono.
The family has stated that Jazz made it clear that she identified as female, and wanted to be presented as such, as soon as she learned to speak. She is one of the youngest people to be identified as transgender.
Later Jazz went on to co-found the TransKids Purple Rainbow Foundation, an organization which "aims to enhance the lives of transgender and gender non-conforming youth and their families." Jazz is also the founder of Purple Rainbow Tails, which makes and sells rubber mermaid tails to raise money for transgender children.
Jazz has been listed as "one of the 25 most influential" teens by Time as well as Advocate's 40 Under 40, in addition to Out 100. She hosts a YouTube series titled "I am Jazz" and stars in a reality TV show, I am Jazz, both of which chronicle her life as a transgender youth.
Jazz completed her gender reassignment surgery in 2018. The fact that she chose to be outspoken and visible as a transgender child makes her not only uniquely courageous but also uniquely deserving of our admiration.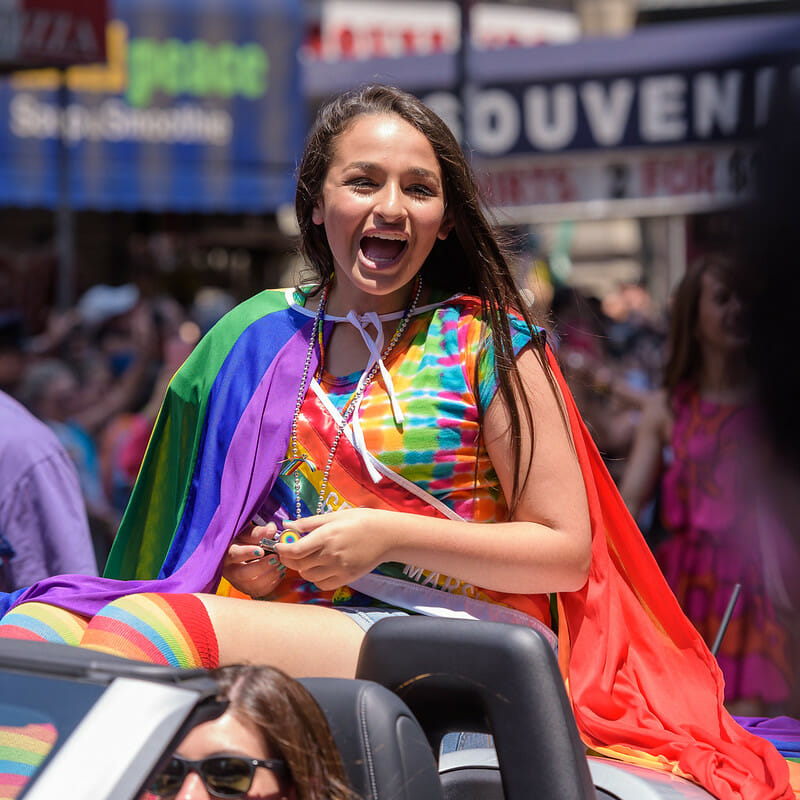 Christine Jorgensen
This successful actress is considered the first person to be widely known in the United States to have undergone sex reassignment surgery.
After serving in World War II and then going on to attend college, Jorgensen traveled to Europe and in Copenhagen, Denmark underwent a series of sex-reassignment operations. Shortly afterward she wrote to friends, "I have changed a great deal. But it is the other changes that are so much more important. Remember the shy, miserable person who left America? Well, that person is no more and, as you can see, I'm in marvelous spirits."
Upon returning to America, she became something of a celebrity with the story of her transition making headlines, such as the one that ran on the front page of the New York Daily News with the headline "Ex-GI Becomes Blonde Beauty." Her return flight was met on the tarmac by a crowd of journalists who largely ignore the Danish royal family (who were also on that flight) in favor of her.
Jorgensen went on to have a successful career as an entertainer, with appearances on TV, radio and in theatrical productions. She also later published an autobiography. Later in life Jorgensen became toured college campuses and other venues as a lecturer, speaking about her experiences as a transgender person. In this role, she became a tireless champion for understanding and acceptance of other transgender people, and through her personal charm and wit, she won the hearts of millions.
For her activism and forging a path for many transgender icons who came after, Christine Jorgensen has been honored with inclusion National LGBTQ Wall of Honor (Part of the Stonewall National Monument), as well as an induction into the Legacy Walk in Chicago and the Rainbow Honor Walk in San Fransisco.
In an interview for the Los Angeles Times she stated, "I am very proud now, looking back, that I was on that street corner 36 years ago when a movement started. It was the sexual revolution that was going to start with or without me. We may not have started it, but we gave it a good swift kick in the pants." For her trailblazing spirit and determination to live life as she chose – and to help pave the way for others to do the same – Christine Jorgensen is more than worthy of celebration.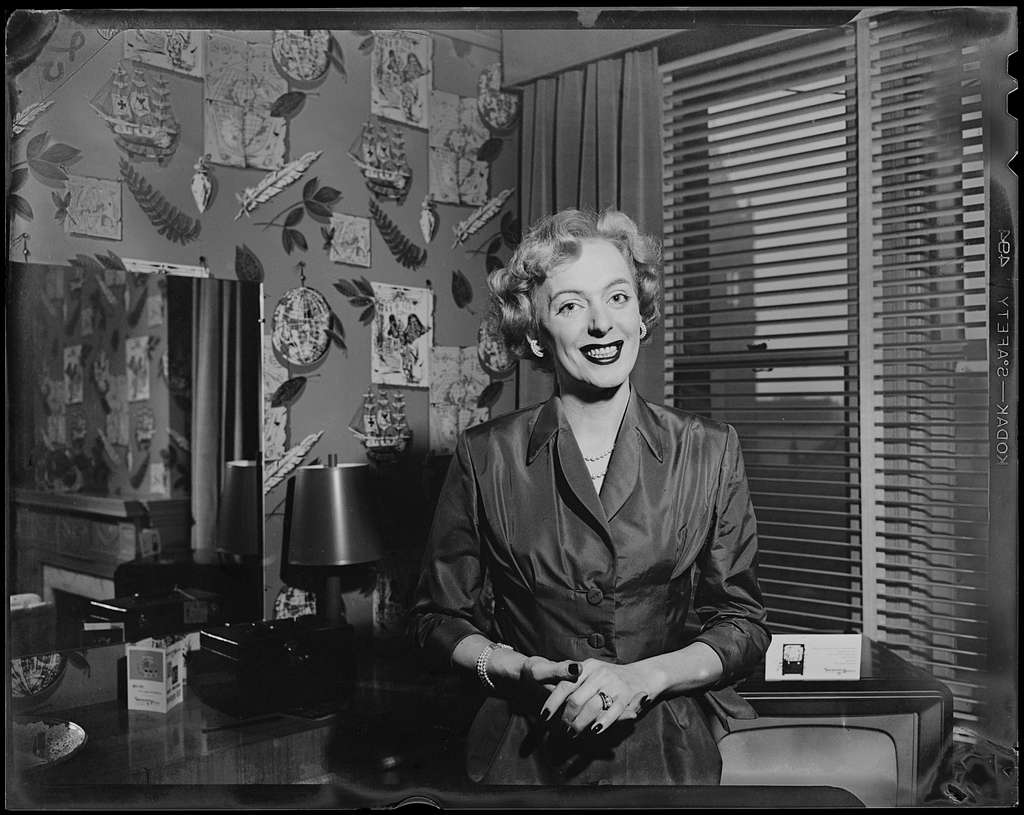 Laverne Cox
This transgender actress is the first trans person to be nominated for a Primetime Emmy Award in the Acting category as well as the first transgender woman to win a Daytime Emmy Award in Outstanding Special Class Special (for her role as executive producer for Laverne Cox Presents: The T Word). She was also the first transgender person to portray a transgender series regular character on American broadcast television in her role as Cameron Wirth on the CBS legal drama Doubt.
As host of the makeover show TRANSform Me, Cox was the first African-American transgender person to produce and star in their own TV show. Laverne is also the first openly transgender person to be featured at Madame Tussauds wax museum with a wax figure. In 2014 she became the first transgender person to be featured on the cover of Time.
That's quite a list of accomplishments for the actress. That she has been a trailblazer in the world of television is beyond dispute. In her foremost role as Sophia Burset (a trans woman serving prison time for credit card fraud) in the Netflix series Orange is the New Black Cox found the perfect platform to give voice to the cause of trans rights, saying "Sophia is written as a multi-dimensional character who the audience can really empathize with—all of the sudden they're empathizing with a real Trans person. And for Trans folks out there, who need to see representations of people who are like them and of their experiences, that's when it becomes really important."
Her work as a LGBT and transgender rights activist is just as notable as her boundary-smashing work in television, and Laverne Cox has rightly been honored as one of the most important and influential LGBTQ people in the world.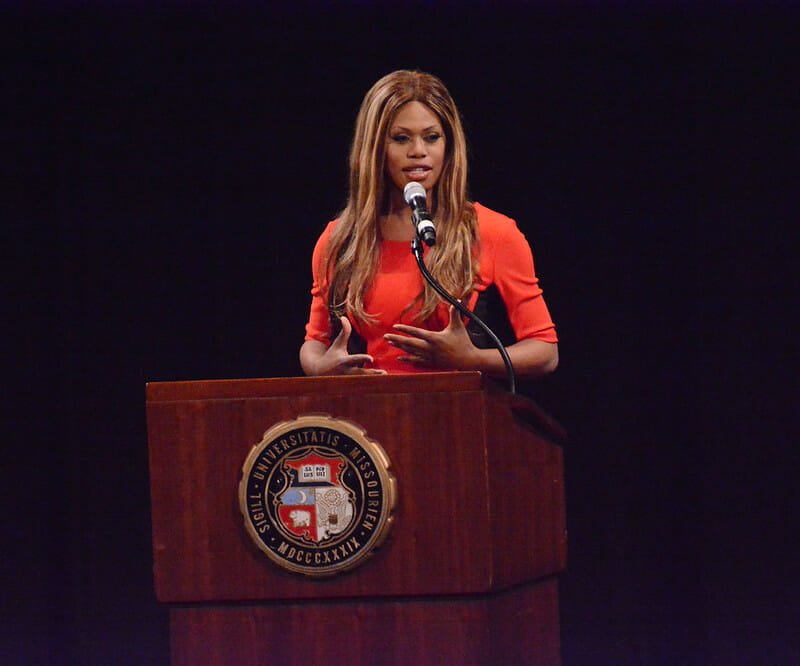 Renee Richards
The name Renee Richards is an important one in transgender history. Before becoming a tennis pro Richards began her transition process while in college, in a time when transsexualism was considered a form of insanity, and completed her sex reassignment surgery in 1975. She chose to adopt the name Renee, which means "reborn."
The following year Richards would be thrust into the national spotlight upon entering the US Open. Having been outed by a TV news anchor, Richards was refused entry into the tournament as a woman when she refused to take the Barr chromosome test. Richards sued for discrimination and ultimately won her case, with the judge ruling that requiring Richards to pass the Barr test was "grossly unfair, discriminatory and inequitable, and a violation of her rights," on the part of the various professional tennis sanctioning bodies that had instituted the test. It was a landmark victory for transgender people in sports.
Renee Richards went on to have a professional tennis career highlighted by winning the 35-and-over women's singles (a feat she duplicated two years later) and reaching the women's doubles at the 1977 US Open. She later coached Martina Navratilova to her two Wimbledon victories. Richards was among the first class of inductees into the National Gay and Lesbian Sports Hall of Fame. She is also a revolutionary transgender icon whose contribution to transgender equality is immeasurable.