There's no denying that TV plays a crucial part in the way we think about ourselves – a fact that was the starting point for putting together a list of the best LGBTQ Netflix shows. We see how people are perceived by the way they are presented: ever since we're children we learn lots of things about our society from TV shows.
One of these things is the way that love, sexuality, and gender are thought of. And even as children, we're not passive watchers, we take in these subtle messages and make them part of who we are.
For years, queer people have been erased from the media we consume. Today we can enjoy a wide array of LGBTQ shows that normalize queerness, making people in the community feel more accepted and represented. In fact, LGBTQ shows often play a part in the self-discovery journey of many queer people. This list compiles the greatest LGBTQ shows available on Netflix US.
Like queerness itself, it's a diverse list. Yet every show has something in common: it portrays its characters in new moving and inspiring ways.
Feel Good (2020), by Mae Martin and Joe Hampson, is a British comedy-drama show about a gay stand-up comic and her new girlfriend.
The show tells a touching story with some heavy subjects: alcohol and drug addiction, for one. It also touches on the dangers of toxic relatives. Yet its constant delivery of immaculate deadpan comedy makes it a great watch. Feel Good consists of two seasons, with six episodes each: the first one was released in March 2020 and the second one in June 2021.
The show follows the life of Mae, a fictionalized version of non-binary Canadian comedian Mae Martin. Like her real-life counterpart, Mae is a stand-up comic and a drug addict. Having moved to Manchester, England, Mae performs stand-up in several open mics in the city. One night, she notices a girl who she has been before sitting at a table alone in the open mic. Turns out George (played by Charlotte Ritchie) has come to see her several times before. At the end of the show, Mae approaches her and George tells her that, even though she has never been with a woman and comes from a very conservative background, she likes her.
Feel Good revolves around their relationship and their own inner conflicts. Not only has Mae to deal with her drug addiction, seeking help in a new rehabilitation group in the city, but she also is forced to face her deep-rooted fear of commitment. While George is trying to come to terms with her newfound love for women. Her reluctance to introduce Mae to her friends and family will cause distress in their relationship. With hilarious performances by Martin and Ritchie, Feel Good is one of the best queer shows in recent years.
Young Royals (2021) is a Swedish teen drama show created by Lisa Ambjörn, Lars Beckung, and Camilla Holter. It tells the story of a young teenager who is the Prince of Sweden as he studies in an elite boarding school, where he meets a boy who he falls in love with. Although at first sight, Young Royals may seem very similar to shows like Gossip Girl or Elite, it's much closer to the Norwegian show Skam, focusing on the inner conflicts that these teenagers face and depicting them with honesty. The first season of the show, consisting of six episodes, premiered in July 2021 and the second one is bound to be released sometime in 2022.
The show's story goes as follows: the second son of Queen Kristina of Sweden (Pernilla August) gets into a fight at a club, so his mother sends him to a prestigious boarding school. In Hillerska, Prince Willhem (Edvin Ryding), also known as "Wille", will have to make an attempt to fit in, dealing with his status as a royal person. While many other Swedish nobles attend the school, several of the students come from working-class households thanks to the Hillerska's scholarship programs. One of these students is Simon Eriksson (Omar Rudberg), a talented singer who becomes Wilhelm's boyfriend.
Young Royals revolves around Wilhelm and Simon's relationship. The show does a great job of portraying Wilhelm's struggle with his closeted sexuality. It's hard not to feel bad for him due to the enormous pressure he's under: the pressure to (maybe) be king and to continue the royal line. Coming out is a hard task for anyone, any time, but this young prince has all the eyes of the nation over him. Young Royals tells a moving story with some very well-written queer characters.
Created for Netflix by Anderson Mahanski, Fernando Mendonça, and Paulo Lescaut, Super Drags is a Brazilian animated show where the queer themes and characters are in no way subtle or not explicit. In fact, the three friends at the center of the show, Donizete, Patrick, and Ralph (who have alter egos as drag queen superheroes: Scarlet Carmesim, Lemon Chiffon, and Safira Cyan) have only one mission on their mind— protecting the LGBTQ+ community.
Super Drags is audacious and over-the-top in all the best ways, and seeing a show that is this unafraid to be a champion for the queer community is definitely something special.
The show was unfortunately canceled after a short five-episode season, but if you're looking for a way to maximize the amount of Super Drags content in your life here's a recommendation: watch the original Brazilian version with subtitles first and then re-watch the English language dub.
On the first watch, you can enjoy the show as the creators intended it (something all the more important when watching and enjoying art by queer artists). And then, on the second watch, you can enjoy hearing the voices of Ru Paul's drag race stars like Trixie Mattel, Ginger Minj, Willam, and Shangela.
Released in September of 2021, Q-Force is an adult gay anime on Netflix comedy created for Netflix by Gabe Liedman (whose previous work includes Brooklyn Nine-Nine, Inside Amy Schumer, and PEN15). The series is centered on the titular Q-Force, a group of secret agents reminiscent of James Bond's M16.
The star of the show, a superspy named Sam Merriweather, is also familiar to 007, albeit with a few distinct changes. See, the Q-Force is made up entirely of gay and queer folk, a fact that unfortunately, in their line of work, keeps them from being as powerful as they could be.
To prove their worth to their higher-ups, the Q-Force takes a straight man onto the team, and it's from here that a lot of the show's comedy derives. The show has its heart in the right place, even though some of its jokes don't land, and that makes it worth a spot on this list in our book. Additionally, even though the show was written and produced by actual queer people (something that still is all too uncommon when it comes to queer stories in major media), Q-Force bases a lot of its jokes on aspects of the gay community that would be considered low-hanging-fruit at best and insensitive stereotypes at worst.
All that being said, if Q-Force sounds like a show you might enjoy (short on nuance but easy and enjoyable to watch) then it almost certainly will be a show you'll enjoy.
Sense8 (2015) is an American sci-fi and drama show created by The Wachowskis and J. Michael Straczynski.
The show follows eight people from all over the world who discover that they are linked with each other. Sense8 marked the collaborative return to writing and directing of Lana and Lilly Wachowskis, the trans filmmakers and sisters responsible for The Matrix franchise, as well as movies like Cloud Altlas and Jupiter Ascending. The show was met with lots of praise and it's considered a return to form for the Wachowskis. The first season premiered in 2015 and the second one in 2016 and 2017. Yet the series was canceled before the third one, leaving the second season cliffhanger unresolved. After much criticism, Netflix greenlit a feature-length episode that would serve as a series finale. This final episode was released in 2018.
The show begins with eight people who, in different parts of the world, mystically witness the suicide of a mysterious woman (Daryl Hannah). With the guidance of a man named Jonas (Naveen Andrews), the eight meet and find out that they are "sensates", human beings who share a mental and emotionally linked, being able to telepathically communicate and share information with each other. This ensemble cast of protagonists consists of eight multinational actors: Aml Ameen, Bae Donna, Brian J. Smith, Jamie Clayton, Tina Desai, Tuppence Middleton, Max Riemelt, and Miguel Ángel Silvestre. Their empathetic powers will be their only tool to survive those who are hunting them down.
Sense8 it's rightfully considered the best LGBTQ show of all time. The empathy that characterizes "sensates" makes them rethink all about themselves: from their way of thinking to their sexuality and gender. With these genius premises, The Wachowskis explore a myriad of queer issues in a fantastic way. Sense8 is a mind-bending television event and one of the best LGBTQ Netflix shows that everyone should watch – even if it was undoubtedly canceled before its time.
She-Ra and the Princesses of Power (2018), by ND Stevenson, is an American animated reboot of a homonymous 1985 show. Produced by DreamWorks Animation Television, the show focuses on the character of She-Ra, originally created in the eighties as a sidekick to He-Man. The show reboots the character and the story, making them feel fresh and relevant and transforming some of the problematic elements of the eighties show into one of the few LGBTQ-friendly animation shows aimed at younger audiences. The show consists of five seasons and ended in 2020.
The show is set in Etheria, a fantastical planet under the attack of the evil soldiers of the Horde. A rebellion has formed, but their chances of defending their home planet are getting slimmer. Both Adora (Aimee Carrero) and Catra (AJ Michalka) are orphans raised by the Horde to become soldiers and, in the process, have become close friends. Yet everything changes when Adora gets lost in the woods outside Horde territory and finds a magical sword driven in the ground: when she touches it, it transforms her into She-Ra, a fabled Princess of Power. Her newfound power will bring her closer to the rebellion, where she will find out that the people that raised her are actually evil. This will cause a deep rift between her and Catra, who will become her sworn enemy.
One of the things that makes She-Ra and the Princesses of Power such a great show is its representation. In the first seasons, every character could be read as queer, yet none of it was concrete. Yet when the creators found out that the audience loved that aspect of the series, they decided to commit to it fully: the show features several LGBTQ characters and features the first lesbian kiss in any show aimed at younger audiences. She-Ra will be remembered as one of the best queer characters in the history of animation.
Atypical (2017), by Robia Rashid, is an American comedy-drama show about a young man who's on the autism spectrum, his family, and friends. The focus of the show is, naturally, autism and what living with this condition is life.
The first season was criticized for its not-quite-there depiction of autism and the fact that few of the writers and characters were autistic themselves. Yet the creators of the show heard this criticism and hired new actors and writers who had personal experience being autistic, which led to a much better depiction of the condition. By the time Atypical's last season aired, it was considered a great show with a very accurate portrayal of autism. The show began airing in August 2017 and has concluded with its four-season in July 2021.
The show follows the life of Sam Gardner (played by Keir Gilchrist), an 18-years-old young man with autism in search of love. It begins with him having a session with his therapist, Julia (Amy Okuda), where she tells him that autistic people can date. Although their family is very supportive of him, his mother, Elsa (Jennifer Jason Leigh), doesn't think he's ready to date. With help of his friend Zahid (Nik Dodani), Sam will attempt to traverse dating life and try to get a better grip on his condition.
Atypical is not only an awesome show to get familiar with autism, but it also features a truly moving lesbian storyline. During the second season, Sam's sister, Casey (played by non-binary actor Brigette Lundy-Painte) leaves home to assist a private school. There she meets Izzie (Fivel Stewart), a young woman who Casey can't figure out. At first, she's friendly, then she´s cold. Their storyline will see them coming to terms with their feelings for each other's and their own sexuality.
Schitt's Creek (2015), by Eugene Levy and Dan Levy, is a Canadian sitcom about a rich family who has lost all their wealth and has to move to a motel. The show began in January 2015 and ended after six seasons in April 2020. This critically acclaimed show has won numerous awards, including seven Primetime Emmy Awards only for its last season, most notably Outstanding Comedy Series and Outstanding Writing for a Comedy Series.
The show beings when the Rose's mansion is raided by the Canadian authorities after the family's business manager defrauded them. After years of unpaid taxes, the government seizes almost everything that magnate Johnny (Eugene Levy) and his wife, retired bad-actress Moira (Catherine O'Hara), have. They are penniless, and so are their spoiled and immature adult children: Alexis (Annie Murphy) and David (Dan Levy). Their last resort is a sad small town Johnny had bought for his son as a joke: the titular Schitt's Creek. There they will meet the locals and, somehow, try to get along with them.
Schitt's Creek is a family project by Eugene and Dan Levy, who really are father and son. A big part of the show is based on themselves. This is very interesting since Dan himself is a gay man deeply connected to the queer community. His love for all things LGBTQ has led to several queer characters being featured in Schitt's Creek, starting with his own character David: in the very first season he's revealed to be pansexual. The show depicts many queer romances and relationships, with a particularly special one being the highlight of its third season.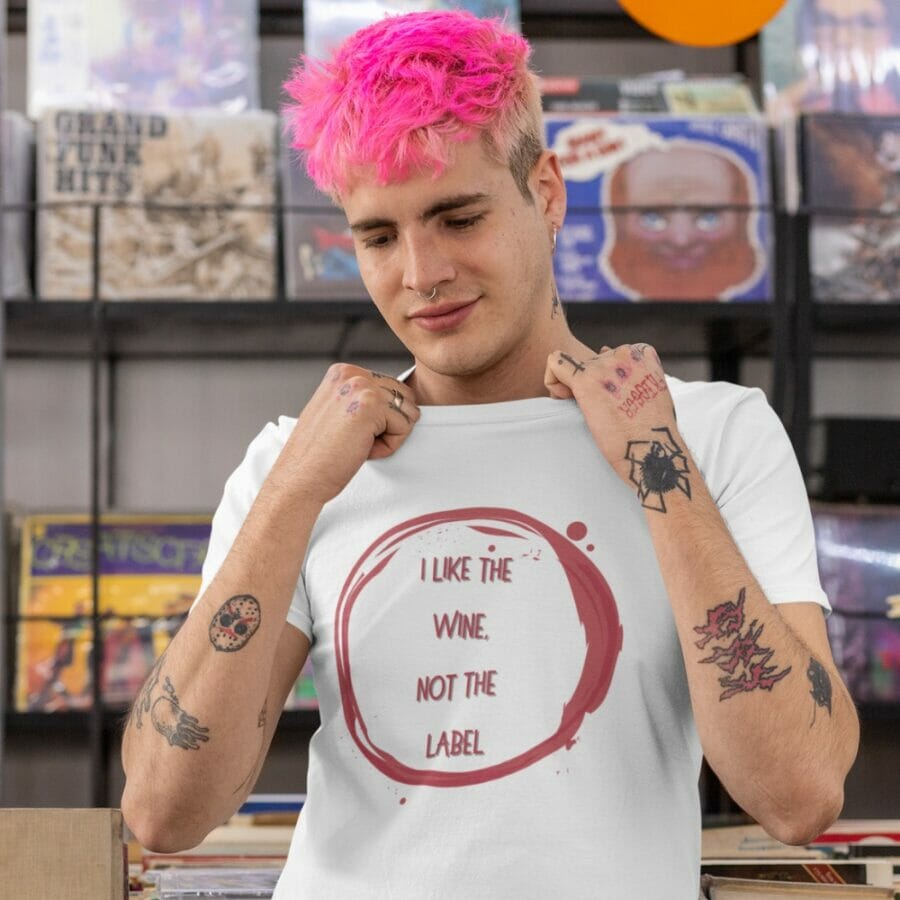 Dear White People (2017), by Justin Simien, is a comedy-drama show based on a 2014 film also by Simien. The series follows multiple African-American students at a prestigious Ivy League college, depicting their struggle with racism and other race relations issues.
Most episodes of the show focus on a different character, allowing the creators to tell an array of different stories that cut to the core of the black college experience. Dear White People has been praised for its thoughtful commentary on American race relations and LGBTQ issues through outstanding comedy.
The story follows the lives of several black students as racial tension rise at Winchester University: these students are not perfect people; many make mistakes or behave in apparently contradictory ways. There´s Sam (played by Logan Browning), the main character in the 2014 film, a woke radio host that calls out the racist and privileged attitudes of white students on campus, yet we find out in the first chapter that she has a white boyfriend and doesn't want her black friends to find out. At the same time, Sam's friend-turned-enemy Coco (Antoinette Robertson) sympathizes with the group her ex-friend is critiquing, even though she's black herself. Then there´s Lionel (DeRon Horton), a closeted gay man who wants to make a change, but doesn't have the courage to take part in the fight.
Dear White People features various black and queer characters and their journey to find themselves in oppressive Winchester University. Like most shows, it finds its footing as the seasons go along, with some of its weakest storylines being part of season one. Yet when you get to see those first storylines develop, like Lionel's or Kelsey's (Nia Jervier), it all becomes worth it.
The House of Flowers [La Casa de las Flores] (2018), by Manolo Caro, is a Mexican black comedy show about a wealthy family that owns both a floristry and a cabaret. The show has been highly praised for its writing, but most of all audiences were enamored by the characters: Paulina de la Mora (played by Cecilia Suárez), for one, it's now considered an icon, with her sayings and reactions being a part of Mexican culture. The show consists of three seasons which were released between 2018 and 2020. In 2021 a spin-off feature film was released on Netflix (The House of Flowers: The Movie), continuing the story of the de la Mora family.
The show begins with a tragic death: Roberta (Claudette Maillé), a woman who the family head Ernesto de la Mora (Arturo Ríos) was having an affair with, kills herself. Yet he doesn't go unpunished: she had committed fraud in his name, so Ernesto is sentenced to prison time. The responsibility of his famous floristry franchised, and that of his secret gay-friendly cabaret (both bearing the name "The House of Flowers"), lies on the eldest daughter, Paulina. Shortly, Virginia de la Mora (Verónica Castro), Ernesto's wife, learns of the cabaret and struggles with Paulina for control of the family's future. In the middle of this are caught Paulina's siblings: sexually ambiguous Julián (Darío Yazbek Bernal) and cosmopolitan Elena (Aislinn Derbez).
The House of Flowers has its queer Latinx characters take center stage, with several of the struggles during their trying times having to do with coming to terms and facing backlash for being who there are. Playing with the tired tropes of telenovelas, it turns old stereotypes on their heads: the new head of the family, Paulina, is a proud feminist whose sexuality will take a turn as the show progresses.
The House of Flowers is an immaculate show, beautifully shot and emotionally written, a must-watch for anyone who loves all things queer.
Orange Is the New Black (2013), by Jenji Kohan, is an American comedy-drama show about the lives of women in a federal prison. The story for the show was based on a 2010 memoir by Piper Kerman, titled Orange Is the New Black: My year in Women's Prison. With its first season premiering in 2013, the show ended after seven seasons on 2019. It's one of Netflix's most-watched and best-regarded shows ever, having won sixteen Emmy Awards during its whole run. Orange Is the New Black it features a diverse ensemble cast of talented actresses, many of whom were propelled to stardom after taking part in the show.
At first, the show revolves only around Piper (Taylor Schilling), a middle-aged New Yorker who's sent to prison for fifteen months for a crime she committed ten years before: Piper had carried a suitcase containing drug money at the urge of her then-girlfriend Alex (Laura Prepon), who was a drug smuggler. In prison, she's reunited with Alex and meets several other female inmates, including Russian mother-figure Galina (Kate Mulgrew), former drug addict Nicky (Natasha Lyonne), and her friend-with-benefits, the romantic Italian Lorna "Muccio" (Yael Stone). Her time spent in prison will completely change Piper, who will reevaluate her relationship with Alex and learn a lot about the American Prison System.
Orange Is the New Black feature some of the best portrayals of queer individuals on television. In 2013, its depiction of strong yet very flawed women-loving women was unprecedented. Not only that, but it also broke ground on the representation of black queerness, with characters' like the romantic Suzanne "Crazy Eye" and the beloved Poussey. This foundational show will move anyone who watches it.
The Haunting of Bly Manor (2020), by Mike Flanagan, is an American horror romance show loosely based on the 1989 novella by Henry James, The Turn of the Screw.
The show is the second installment in Flanagan's "Houses" franchise, with the first being his adaptation of The Haunting of Hill House by Shirley Jackson; many of the actors in the show had actually worked with Flanagan in this previous show. The show was praised for its captivating narrative and the rich characterization of its main characters, whose relationships develop in a very touching way. Since it's a limited series, the show only has one season.
Set in 1987, the show chronicles the arrival of a young American au pair named Dani Clayton (Victoria Pedretti) to England. She's there to take care of two children who have faced several tragedies in recent years: the death of their parents in a tragic car accident first, then the suicide of their previous governess. Their uncle, Henry Wingrave (Henry Thomas), fears for them yet cannot find the strength inside himself to go back to the Bly Manor, the impressive mansion where the children live. With the help of the manor's cook (Rahul Kohli), the gardener (Amelia Eve), and the housekeeper (T'Nia Miller), Dani will try to take care of the little ones. But the closer she gets to them, the more scared she gets of the things they say and see.
At first glance, The Haunting of Bly Manor may seem just a horror story. While there's nothing wrong with a horror story, the key to scaring audiences is to make them care for the characters in peril. And in this show, we care. As we discover more and more about the mystery behind Bly, we get to know its inhabitants better, and they get to know each other. One of the most moving lesbian relationships in recent years arises between Dani and Jamie, the dry-witted gardener. The Haunting of Bly Manor unveils its true nature as it goes on: it's not only a horror story, it's also a lesbian romance.