There are many gender identities and sexual orientations that anyone can feel connected to or identify with.
More and more terms have been popularized over the years to represents the emotions and experiences of queer individuals and if you aren't immersed in the LGBTQ+ culture or the queer community, you might not recognize a few sexual orientations and gender identities due to a lack of representation in mainstream media.
One such term is pansexual, so we are going to talk about what does it mean to be pansexual, discuss the meaning behind the pansexual pride flag, and help you with some information to become a better ally to pansexual individuals.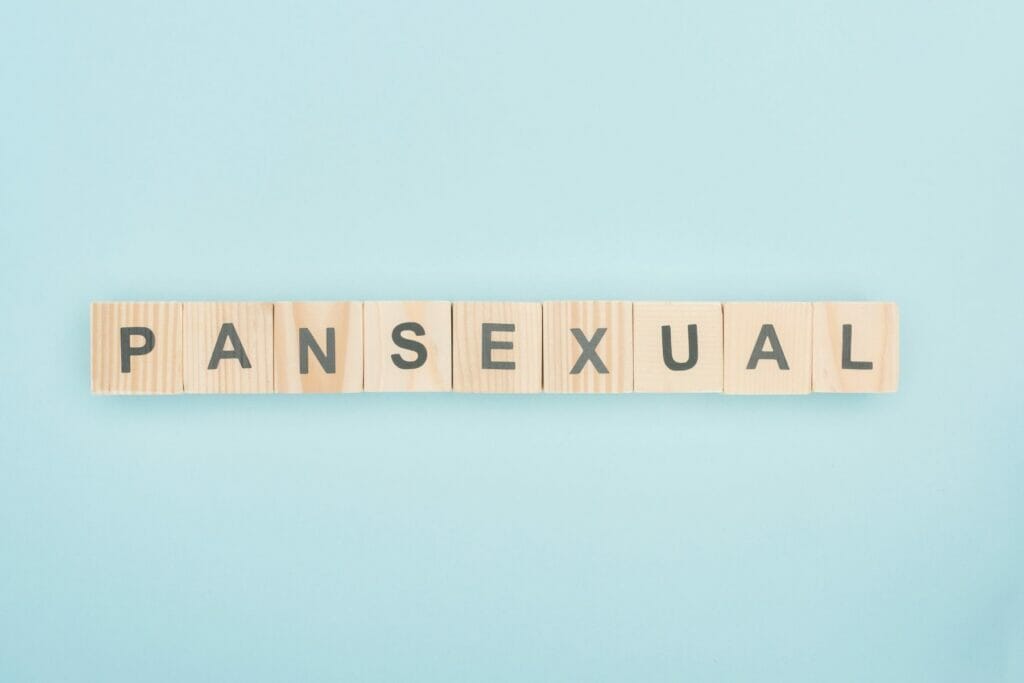 What Does Pansexual Mean?
Pansexuality is a sexual orientation that refers to people attracted to other individuals regardless of the other person's gender identity. Pansexuals may be attracted to women, men, and others that don't fall within the gender binary. Pansexuality can include sexual, romantic, or emotional attraction.
Even though the term has only recently become prevalent, it has far-reaching roots in the field of psychology. For example, the famous Viennese Sigmund Freud believed that infants are all born with 'unfocused libidinal drives.'
Freud believed that an infant's sexual drive could be directed to women, men, and inanimate objects. He also believed that infants went through different stages of psychosexual development to learn desires to the opposite sex. However, even with these roots, the use of the term pansexual wasn't very common until the mid-2010s.
This was the same time when the use and understanding of terms like agender and non-binary were becoming more widespread. The terms bisexual and pansexual are often used interchangeably. This is because some believe that pansexuality should be packed into the bisexual spectrum since the bisexual person is someone attracted to two or more genders.
This is an outdated view however as pansexuals, they could be attracted to women and men, non-binary individuals and women, or agender individuals and men.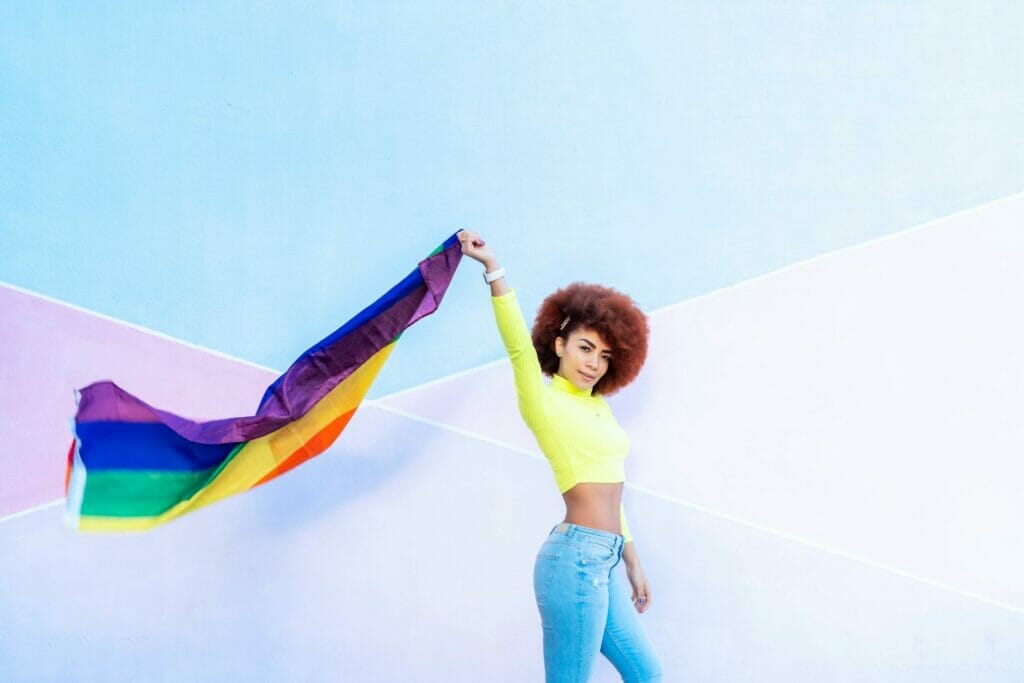 Even though people sometimes use pansexuality and omnisexuality interchangeably, they also don't mean the same thing. The most significant difference between these two terms is the recognition of gender. Most pansexual people are attracted to other people regardless of their gender. Omnisexual people may see gender as part of their attraction.
Omnisexuals and pansexuals may both report not being attracted to a specific gender. Omnisexuals are not gender blind, while pansexuals are. Omnisexuality is a valid identity on its own, and if someone says they are omnisexual or pansexual, you can't say they aren't.
While some identities may have only slight differences, they may still mean a lot to someone. All you need to remember is that everyone's experience of attraction is different – and that it is for them alone to define.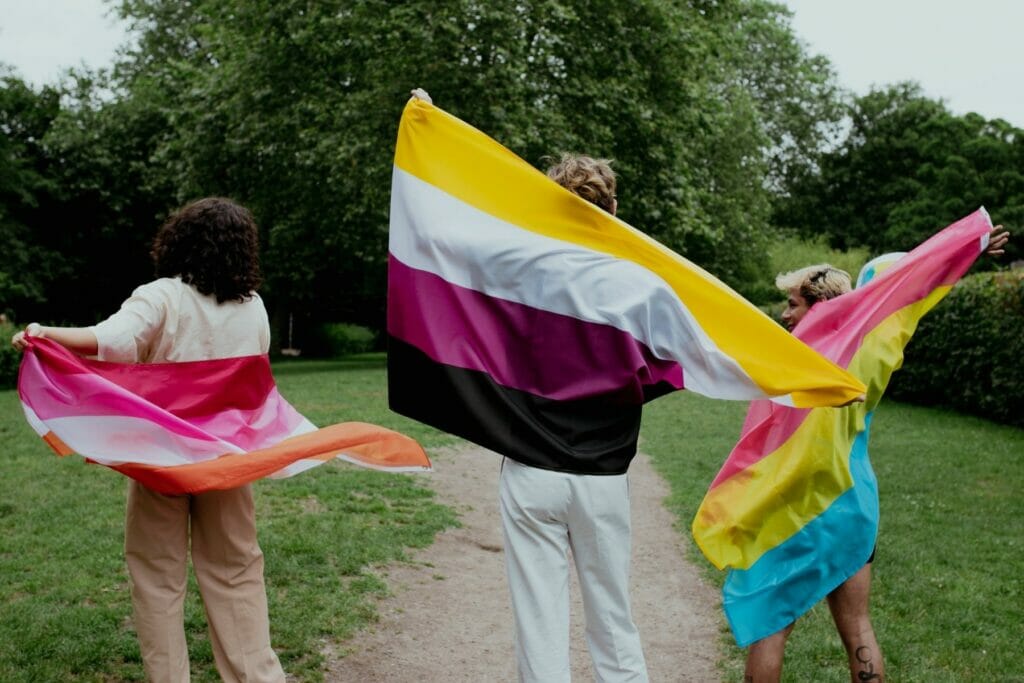 Pansexual Pride Flag Meaning
There are many different LGBTQ flags representing most queer identities, so it should come as no surprise there is a flag for pansexual people to proudly fly. The pansexual pride flag was created by an online pansexual community in 2010. It is meant to represent the differences between pansexual and bisexual identities.
The pansexual flag has three distinct stripes. The top one is salmon pink, the next one is canary yellow, and the bottom one is bright blue. These three colors represent the different gender groups that pansexual individuals may be attracted to.
– Pink represents those who identify as female.
– Blue represents tools that identify as male.
– And yellow represents individuals that identify anywhere in the gender spectrum or beyond.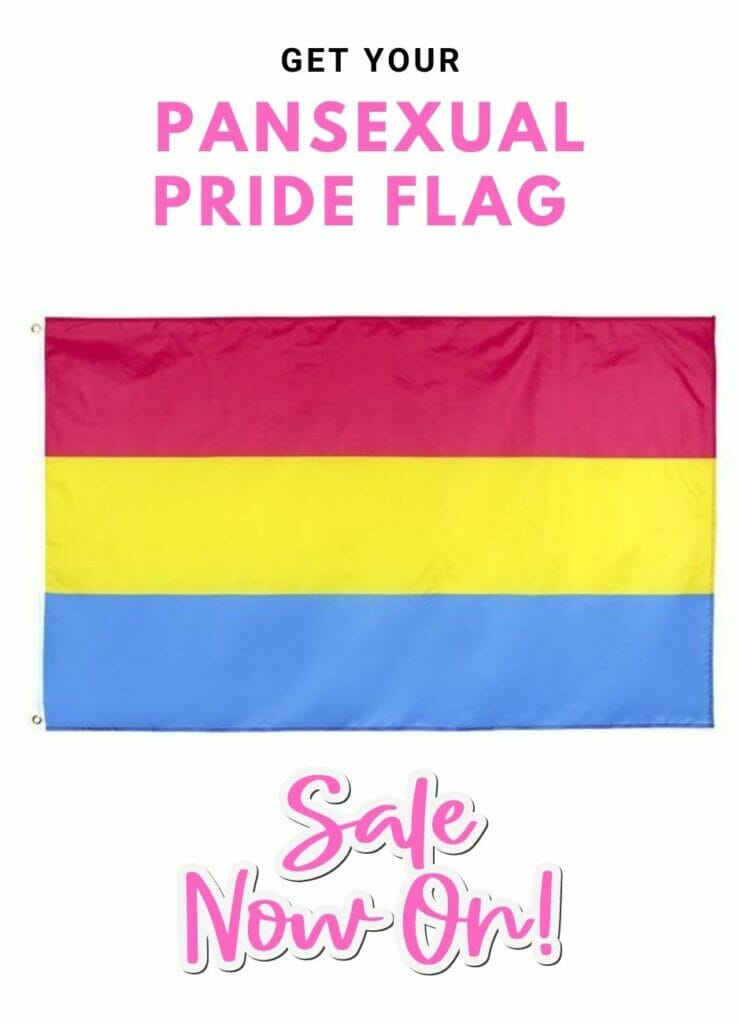 When Is Pansexual Pride Day?
Awareness, visibility, remembrance, and celebration are all important in increasing the acceptance and recognition of queer identities and queer folx around the world. By observing an international day for pansexuality, it is easier for pansexuals to talk to friends and loved ones – and to feel the love. It also helps foster awareness and increased sensitives from society at large.
So, mark your calendar and plan something special (even if it is just a social media post!) for May 24th, which is Pansexual Visibility Day.
Have you missed it? Not to fret, there is also a National Pansexual Pride Day on December 8th each year. How amazing right!
Other Pansexual Information To Help You Be A Better Ally
Like any other sexual orientation, pansexual people are often misunderstood. Here's how to be a better straight ally to them.
Understand that no one owes you an explanation for their sexual orientation.
Pansexual individuals don't owe you any disclosure of their sexual orientation. If they don't want to offer any explanation of how they discovered the sexual orientation, accept that. Some pansexual people do not disclose details of their sexual orientation because it may put them in harm's way.
However, just like everyone else, they might want to talk about the challenges that come with their sexual orientation to their close friends, parents, or romantic partners. If someone chooses to come out to you as pansexual, recognize that they trust you, but it's not your job to discuss their sexual orientation with other people.
Coming out for some people can be very scary. However, others may find it easier to do. Either way, how you react to someone coming out to you will significantly impact your relationship. Always keep an open mind about pansexuality. Remember that it's becoming more common than in the past, and discovering new things about something you barely understand can be confusing. That is likely why you are reading about what does pansexual means in the first place – and it's not like there are many pansexual characters or pansexual movies to use as a cultural reference point.
A pansexual coming out to you will need your support, acceptance, and understanding. To give your support, ask if your loved one is comfortable discussing sexual orientation with you so you can have a better understanding of what it means to them.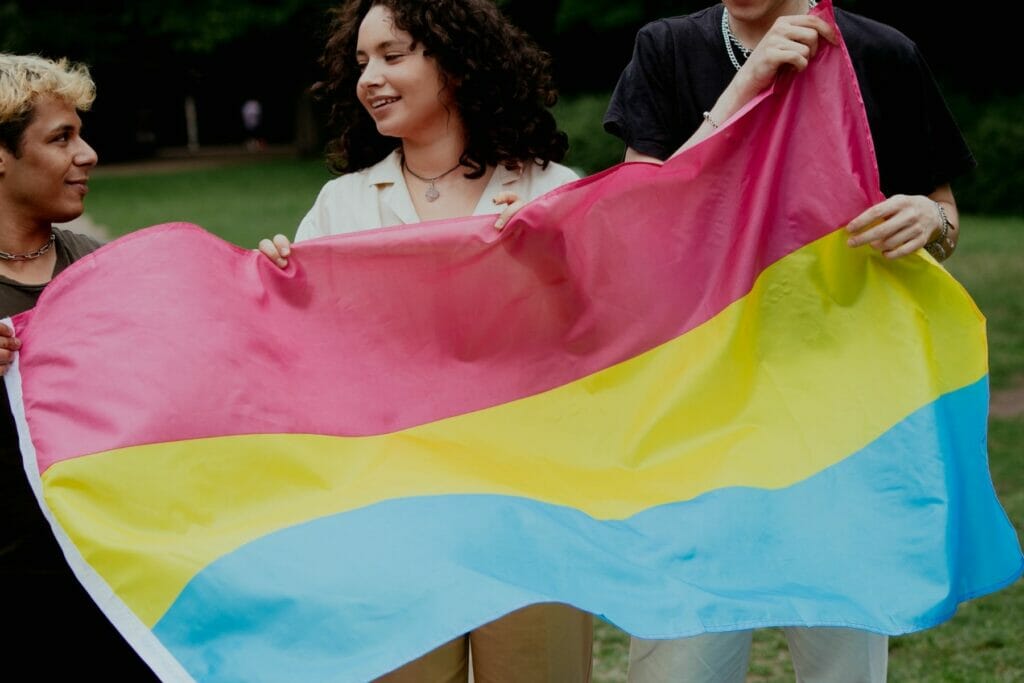 Pansexuality is not a gender identity
One of the myths surrounding pansexuality is that it is a gender identity. However, gender identity and sexual orientation are not the same thing. Pansexuality and pangender are different things.
Pansexuals may be sexually, emotionally, and physically attracted to all genders. On the other hand, pangender individuals experience all genders.
Pansexual doesn't necessarily mean we're polyamorous
Just because pansexuals experience attraction to all genders doesn't make them polyamorous. While some of them may be in polyamorous relationships, it isn't true for all.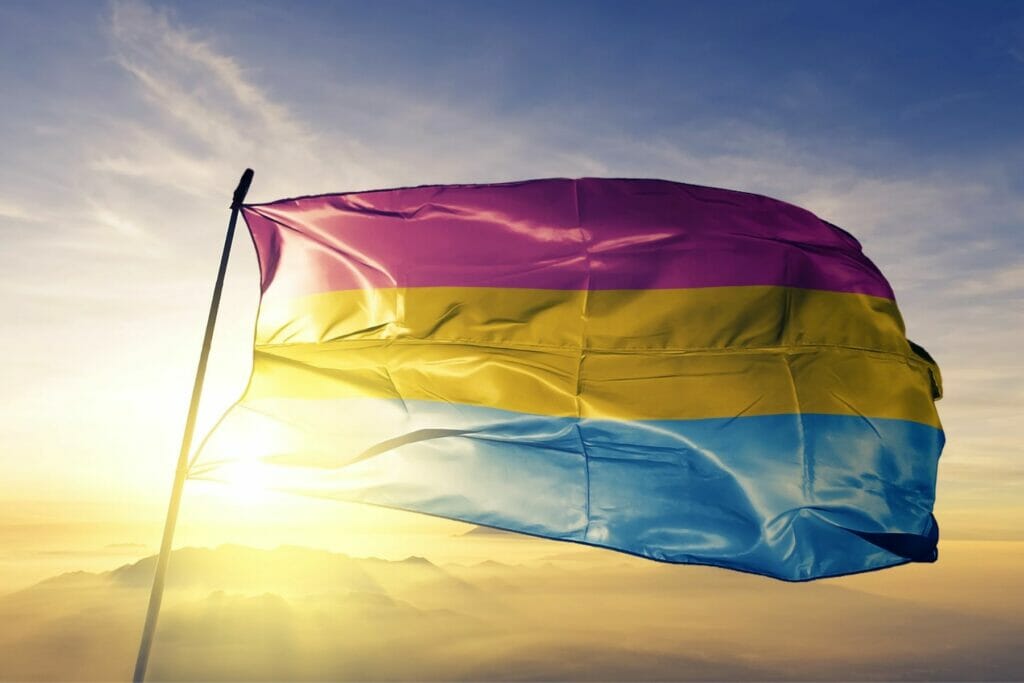 There's a difference between pansexuality and bisexuality
Both pansexuality and bisexuality refer to two multisexual categorizations. This is most likely why people use the two terms interchangeably. Bisexuality is an attraction to more than one gender. Pansexuality is an attraction to all genders. Pansexual people may be attracted to other individuals regardless of their sexual or gender identity. On the other hand, bisexual people may be attracted to individuals of the same or different gender.
Nevertheless, it may be challenging to distinguish between the two terms because not all pansexual or bisexual people define the terms the same way or have the same experiences. How an individual identifies is ultimately up to how they feel. And if they think that both these terms apply to them, that's all that matters.
This is the reason why it's vital to ask someone which words they use to describe themselves rather than assuming and making a mistake.
The same also applies to omnisexuality. Omnisexuals and pansexuals may both report not being attracted to a specific gender but the key difference is that omnisexuals are not gender blind, while pansexuals are. Omnisexuality is a valid and separate identity on its own from pansexuality.
While some identities may have only slight differences, they may still mean a lot to someone. All you need to remember is that everyone's experience of attraction is different.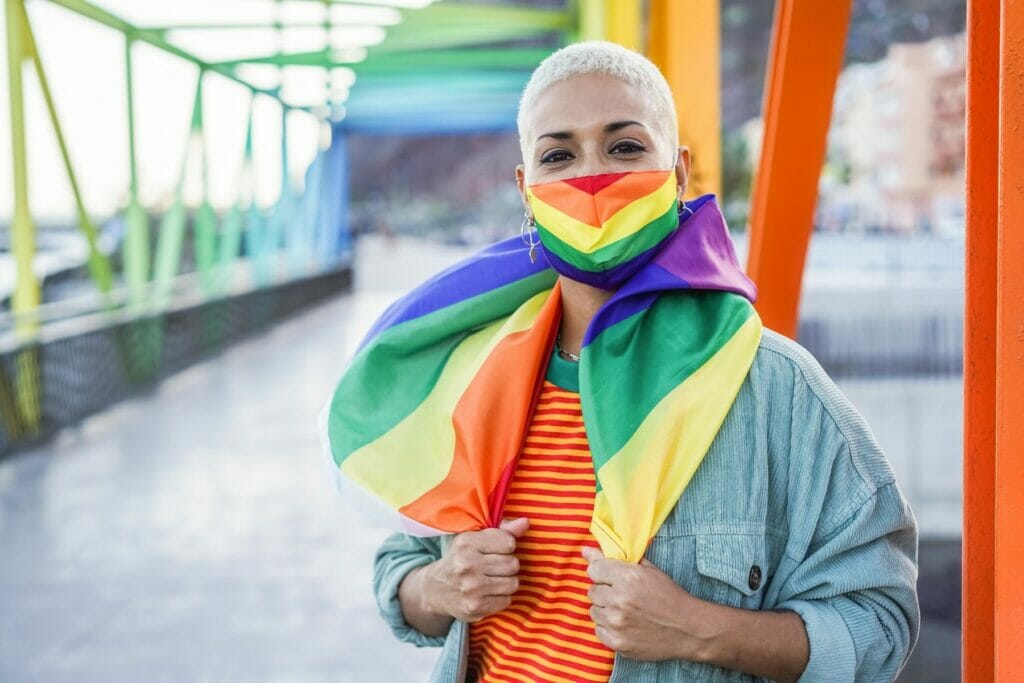 Pansexuals experience sexual identity erasure
Pansexual people experience misunderstanding and stigma all the time. This is especially true when it comes to sexual identity erasure. Sexual identity erasure commonly happens when someone's sexual identity is defined based on their current relationship. We should correctly define someone's sexual identity according to their sexual orientation.
For example, if a pansexual woman is dating another pansexual woman, that doesn't necessarily mean they are lesbian. This person's previous relationship could have been with a transgender individual, a woman, or someone else that was agender or genderfluid.
In other words, sexual orientation has nothing to do with the person you're in a relationship with.
R-E-S-P-E-C-T (Find out what it means to me!)
Just like any other sexual identity or gender identity, pansexual people also need respect. Being pansexual shouldn't be the reason for making fun of someone or invalidating their experience or orientation. As long as one person is experiencing it, then it exists. Everyone needs respect and acceptance.
Even if you don't understand pansexuality after reading all this, it's ok. Just remember to respect someone's identity and accept them as they are. And keep the research up.
Because we all need a little education sometimes!