Welcome to Gay Brooklyn, New York – the borough is buzzing with queer energy, unique experiences, and fabulous history! From the days of the Stonewall riots to today's vibrant LGBTQ+ community, Brooklyn has always been at the forefront of the fight for equality.
As you wander through the bustling streets of Brooklyn, you'll encounter a diverse range of queer-friendly neighborhoods, each with unique character and charm. From Williamsburg's trendy coffee shops and boutiques to the artistic enclave of Park Slope, there's a neighborhood to suit every style.
Brooklyn is also home to several iconic landmarks and cultural institutions that are well worth a visit. Take a stroll across the Brooklyn Bridge and marvel at the stunning views of Manhattan, or explore the Brooklyn Museum and its collection of over 1.5 million works of art.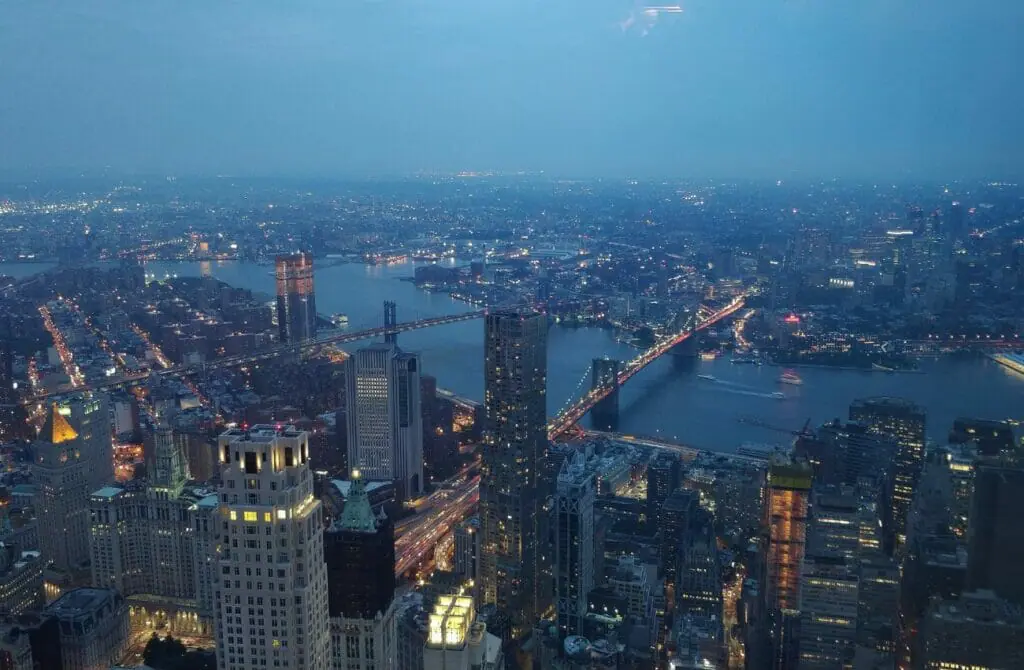 Of course, only a visit to Brooklyn would be complete with experiencing its legendary food scene. From trendy farm-to-table restaurants to classic New York pizza joints, there's something to satisfy every craving.
And when the sun goes down, Brooklyn truly comes alive. With many gay bars, nightclubs, and drag shows to choose from, you'll never be bored.
Join us on a journey through Gay Brooklyn, New York, and discover all the fantastic experiences this borough offers. Whether you're a seasoned traveler or a curious newcomer, there's something for everyone in this vibrant and welcoming community.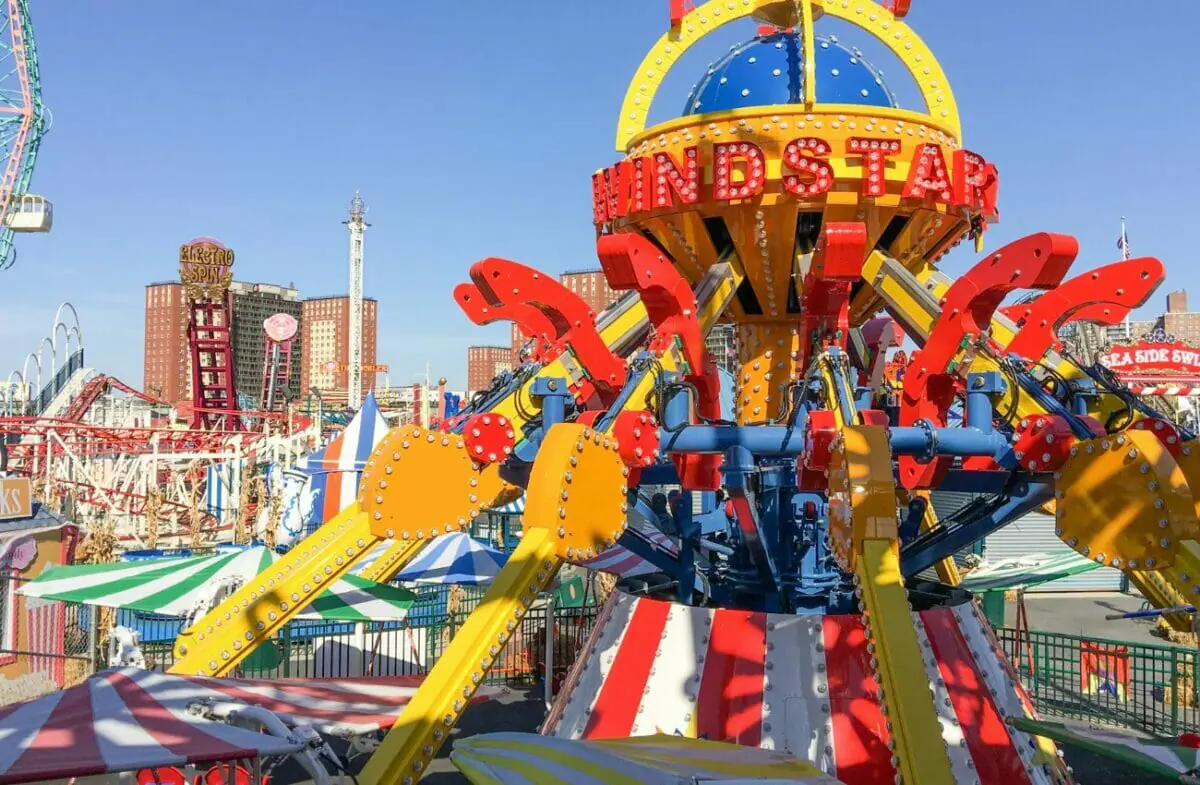 Attractions in Gay Brooklyn, USA
Beyond its well-known reputation as the most populous borough of New York City, Brooklyn has a healthy LGBTQ+ community with many cultural and historical sites to explore. From world-renowned art museums to vintage shops and trendy neighborhoods, Brooklyn has attractions for all travelers' tastes.
Dip your toes in Brooklyn's rich history and heritage by visiting historical landmarks such as the Brooklyn Bridge or the brownstone neighborhoods of Park Slope and Brooklyn Heights. For art enthusiasts,
Brooklyn is home to some of the world's most famous contemporary art museums, including the Brooklyn Museum and the New York Transit Museum. The borough also boasts a vibrant culinary scene, with numerous farm-to-table restaurants, artisanal cafes, and craft breweries.
Whether you're looking to soak up the local culture, explore historical landmarks, or relax and unwind, Brooklyn has something for everyone. So, let's dive in! This section will highlight some must-visit attractions for LGBTQ+ travelers in Brooklyn.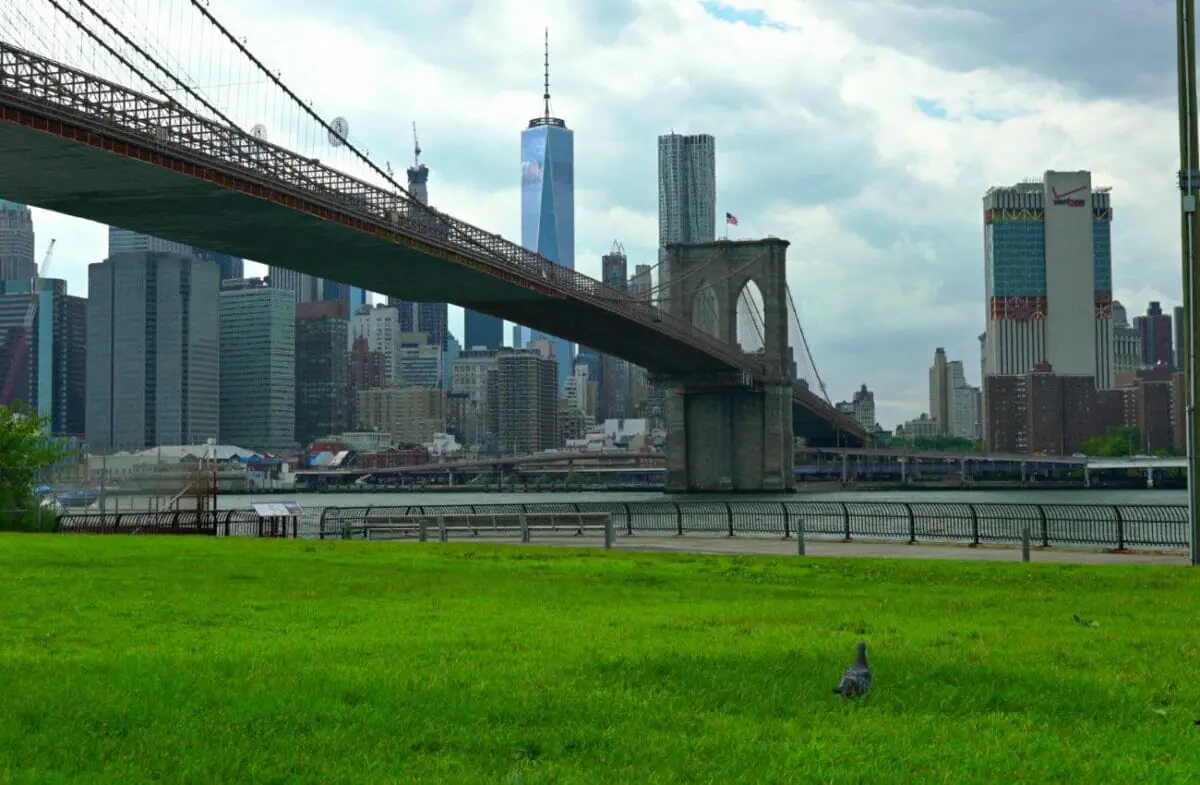 For any traveler to Brooklyn, a visit to the Brooklyn Bridge is a must-do. Connecting Lower Manhattan and Brooklyn Heights, the bridge offers stunning views of the city skyline that are exceptionally breathtaking on a sunny day. Whether you stroll, bike, or skate across the bridge, you won't be disappointed by the incredible views along the way.
It's no wonder that the bridge remains a beloved spot for visitors and locals alike, offering one of the best vantage points in the city. Consider crossing the bridge at first light to avoid the crowds. Of course, the city's lively atmosphere is also part of its charm, so be bold and embrace the hustle and bustle. Consider crossing the bridge at first light to avoid the crowds.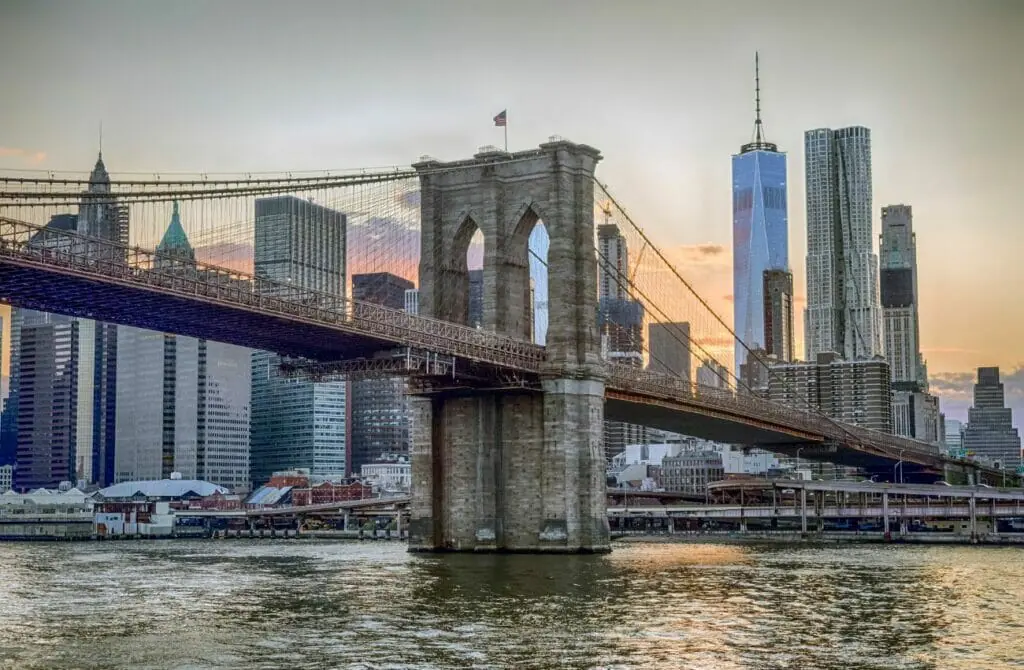 Dumbo
After walking the Brooklyn Bridge, you'll want to head straight to Dumbo. Dumbo is one of the most picturesque and lively neighborhoods in Brooklyn. This area is filled with charming restaurants, markets, and bars that cater to all your needs. If you're looking for that perfect shot of the Manhattan Bridge, then Dumbo is the place to be. It's an iconic spot to snap some fantastic photos.
The neighborhood of Dumbo is undoubtedly one of the best ways to spend a day in Brooklyn, and it won't disappoint. If you're feeling hungry, Westville is an excellent spot for lunch, or if you want to taste the best pizza in town, head to Juliana's. They make their No.1 pizza with white truffles from Oregon, and it's to die for.
After lunch, ride Jane's Carousel, just across from Empire Fulton Ferry Park. This all-weather, traditional carousel is an iconic landmark bound to make you smile.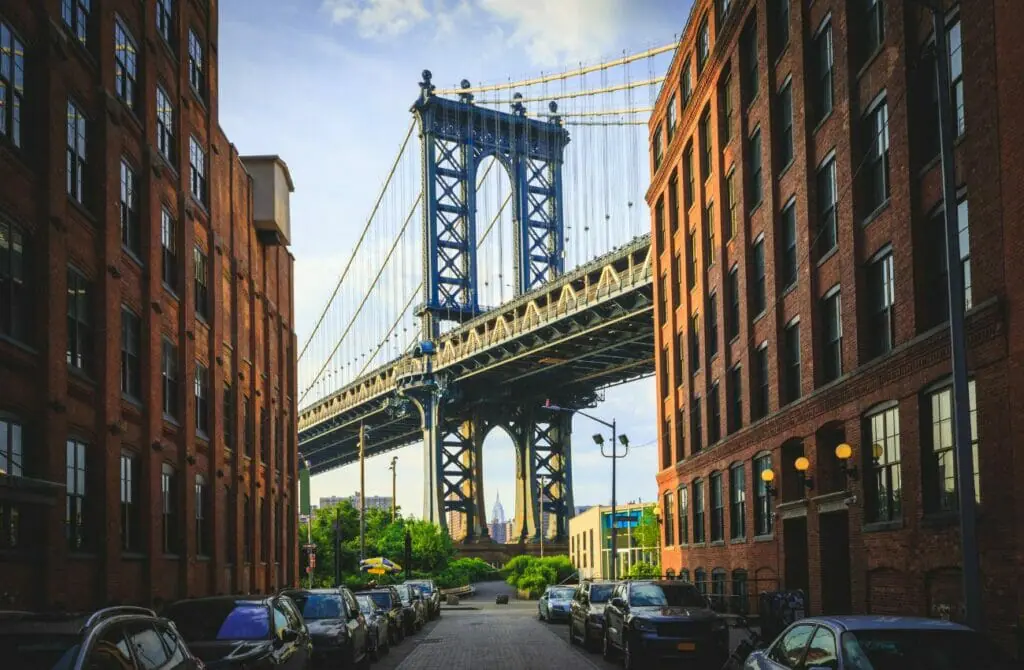 Indulging in Brooklyn's food and drink scene is a must-do when exploring this borough, and what better way to do so than with a knowledgeable guide? This food and culture tour is the perfect way for foodies to try some of the best New American, Middle Eastern, and Italian cuisine, including pastries, cheese, and bread. Walk for three hours and visit seven unique food stops to sample Brooklyn's best bites.
With only 12 guests on tour, it's a personal experience with a local guide who will also provide commentary on the culinary history of the area and the city. Plus, guests will receive a map to continue exploring independently after the tour ends. This carbon-neutral tour is operated by the world's largest travel B Corp accredited company, so it's both delicious and sustainable.
Need a break from the heavy crowds? Look no further than the Brooklyn Botanic Garden, a verdant oasis beside the Brooklyn Museum. Its sprawling green spaces and thousands of different plant species make it the perfect spot to unwind and recharge. Visit in the spring to check out the Sakura Matsuri Festival, and let your gorgeous little eyes soak up the stunning sight of the Cherry Esplanade in full bloom.
The festival attracts visitors from all over the world, making it a truly unique and unforgettable experience. Whether you're a nature lover or need some peace, the Brooklyn Botanic Garden is a must-see attraction for anyone visiting the borough.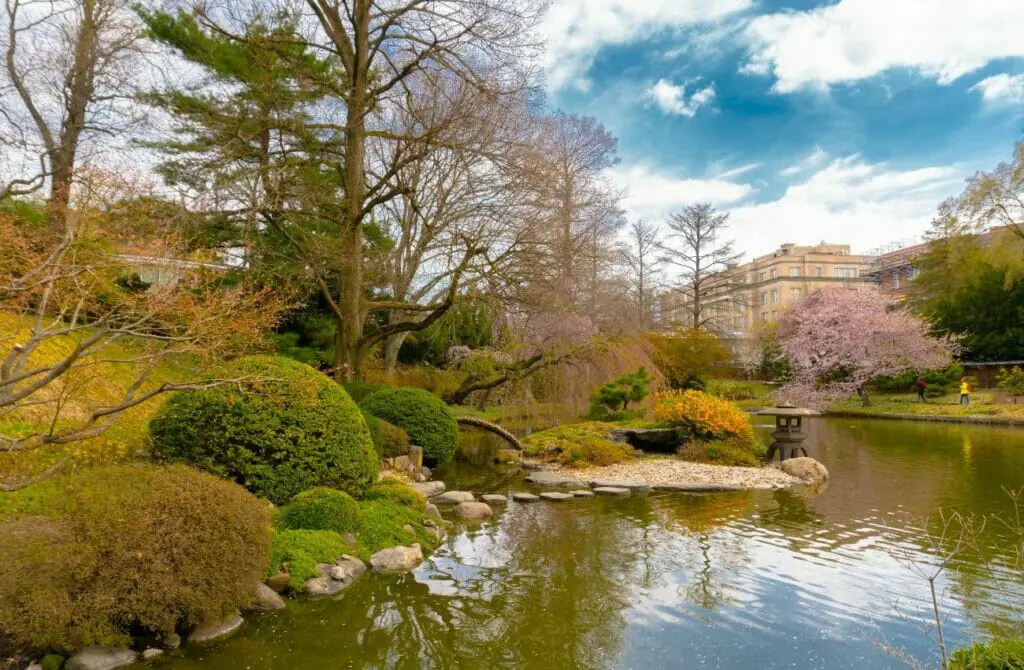 DeKalb Market Hall is not only a foodie's paradise but also a historical location. It was originally built in 1928 as the DeKalb Market, a bustling shopping center in Brooklyn. However, it was closed in the 1990s, leaving the building abandoned for many years. It finally reopened in 2017 as DeKalb Market Hall, a massive food hall that houses over 40 vendors serving everything from tacos to Thai food.
Whether you're a local or a tourist, DeKalb Market Hall is a must-visit spot in Brooklyn. The hall is known for its unique and diverse offerings, which cater to all tastes and preferences. The mouth-watering options include hand-rolled sushi, freshly baked bread, spicy jerk chicken, and sweet treats like ice cream and doughnuts.
Not only will you satisfy your cravings, but you'll also get a chance to step back in time and appreciate the building's rich history.
For all you art lovers, the Brooklyn Museum is a must-visit attraction. Founded in 1895, the museum has been a cultural hotspot in Brooklyn ever since. With over 1.5 million art pieces, the Brooklyn Museum is a treasure trove for art enthusiasts. You can explore everything from ancient Egyptian artifacts to contemporary art, with collections arranged by location, period, and culture.
One of the highlights is the Arts of Africa collection, which features an impressive display of over 5,000 works of art. As you wander through the galleries, watch for works by renowned artists such as Georgia O'Keeffe, Edward Hopper, and Mark Rothko. With its vast collection and fascinating history, the Brooklyn Museum is an essential stop on any New York City cultural tour.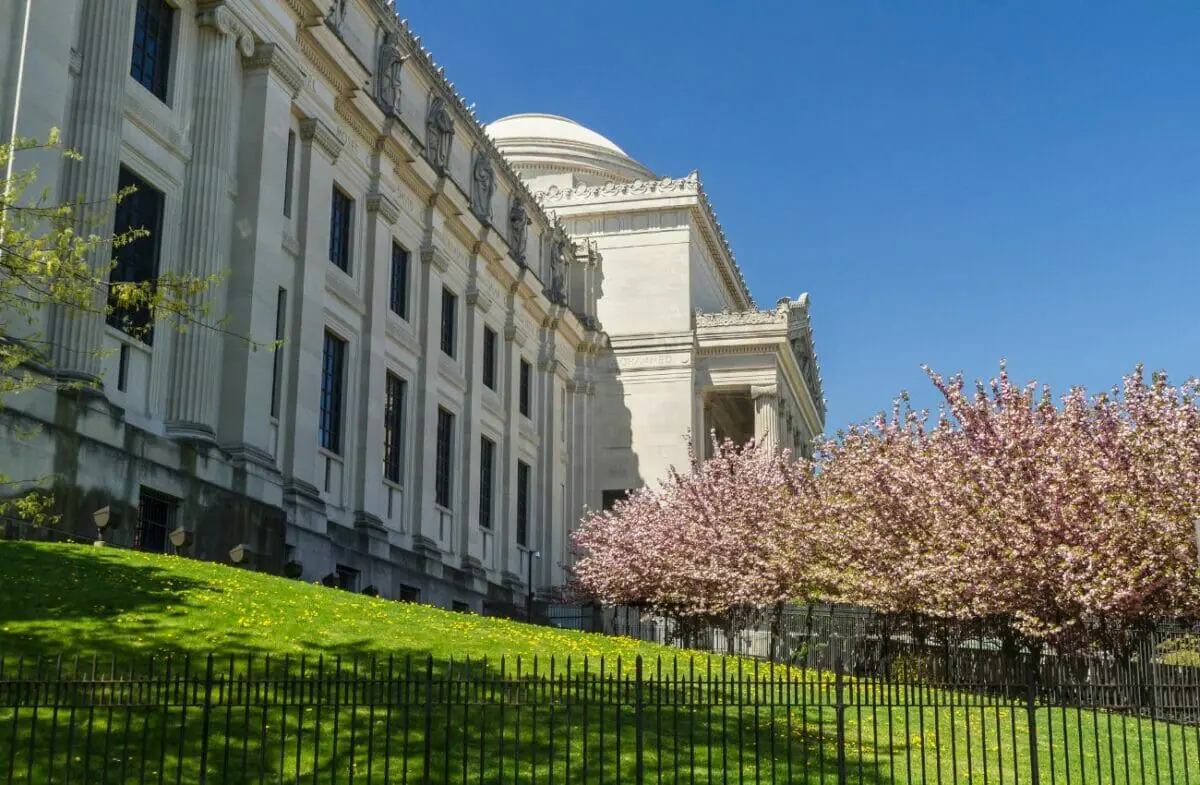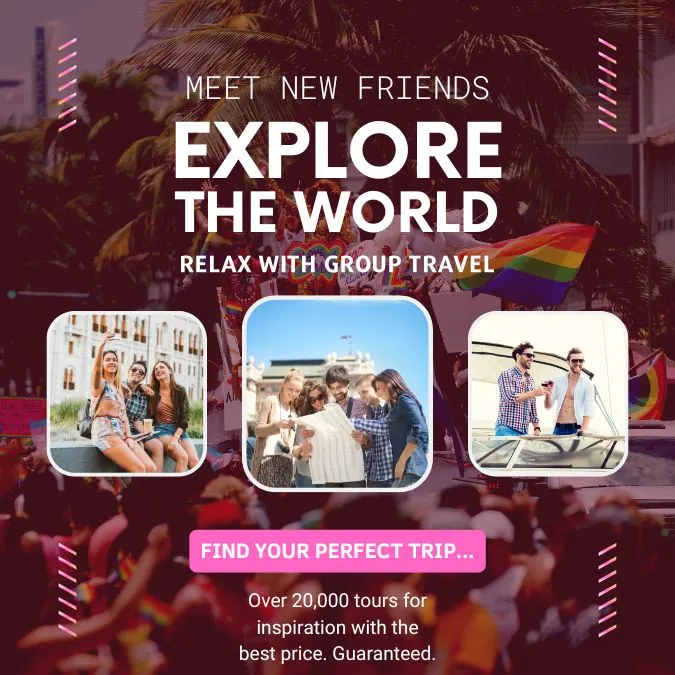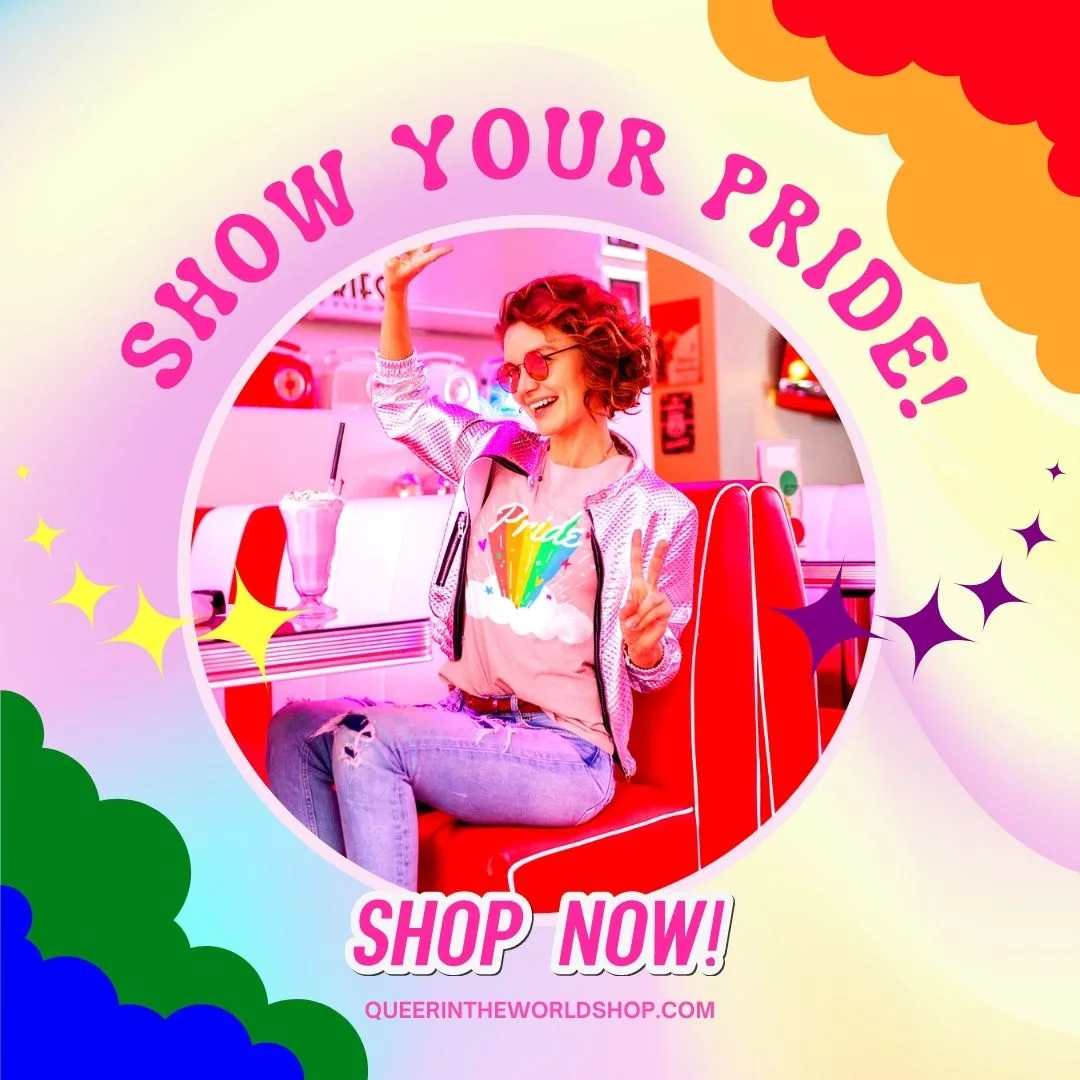 Gay and Gay-Friendly Hotels in Brooklyn
Being gay-friendly accommodation means that the establishment is welcoming and inclusive to guests who identify as LGBTQ+. This can include, but is not limited to, having policies and practices that demonstrate a commitment to creating a safe and inclusive environment for LGBTQ+ guests, such as non-discrimination policies and providing support and resources for LGBTQ+ travelers.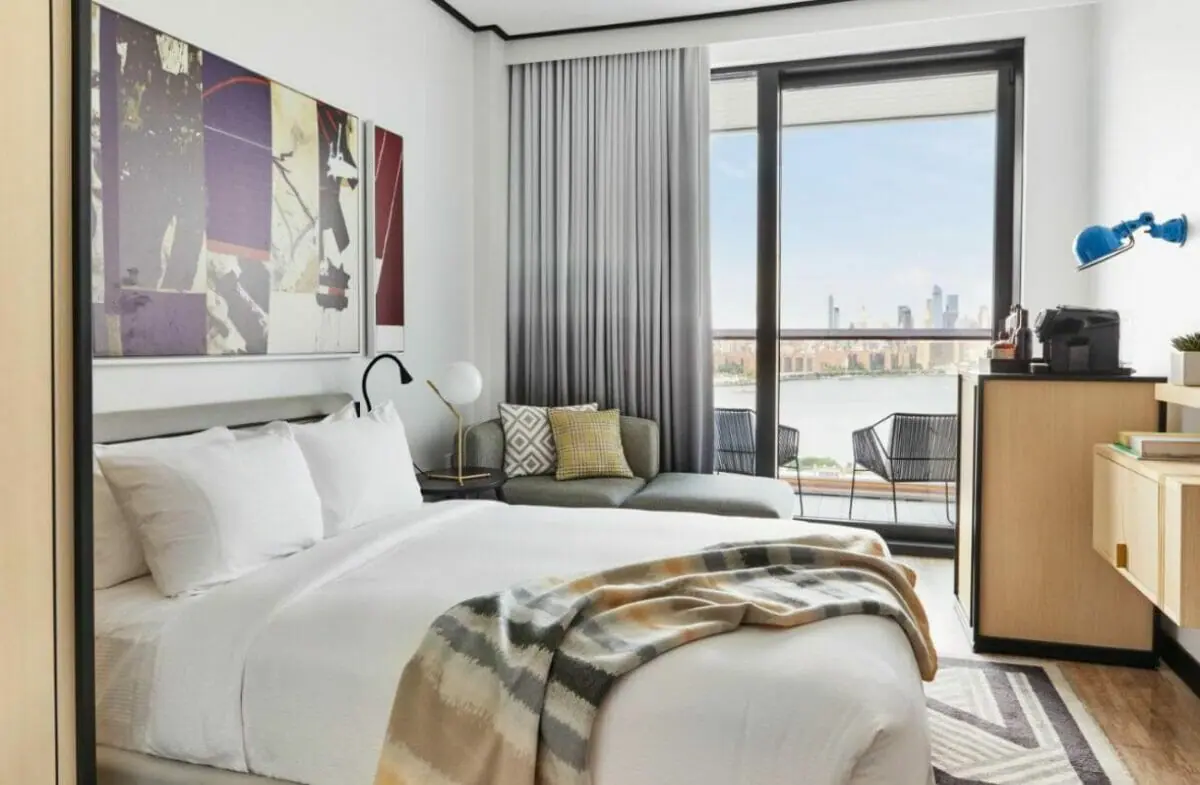 Some gay-friendly accommodations may also provide amenities specifically catering to the LGBTQ+ community, such as rainbow flags or literature about local LGBTQ+ events or resources. Furthermore, gay-friendly accommodations may be located in an area known for being LGBTQ+ friendly.
While Brooklyn does not have any specifically gay hotels or resorts, these are the most fabulous and pro-actively gay-friendly hotels in Brooklyn. There are also hundreds more hotel and hostel options in Brooklyn if none suit your desired budget, facilities or area – but these are the best hotels according to other gay travelers and us.
Whatever your needs are, Brooklyn has you covered.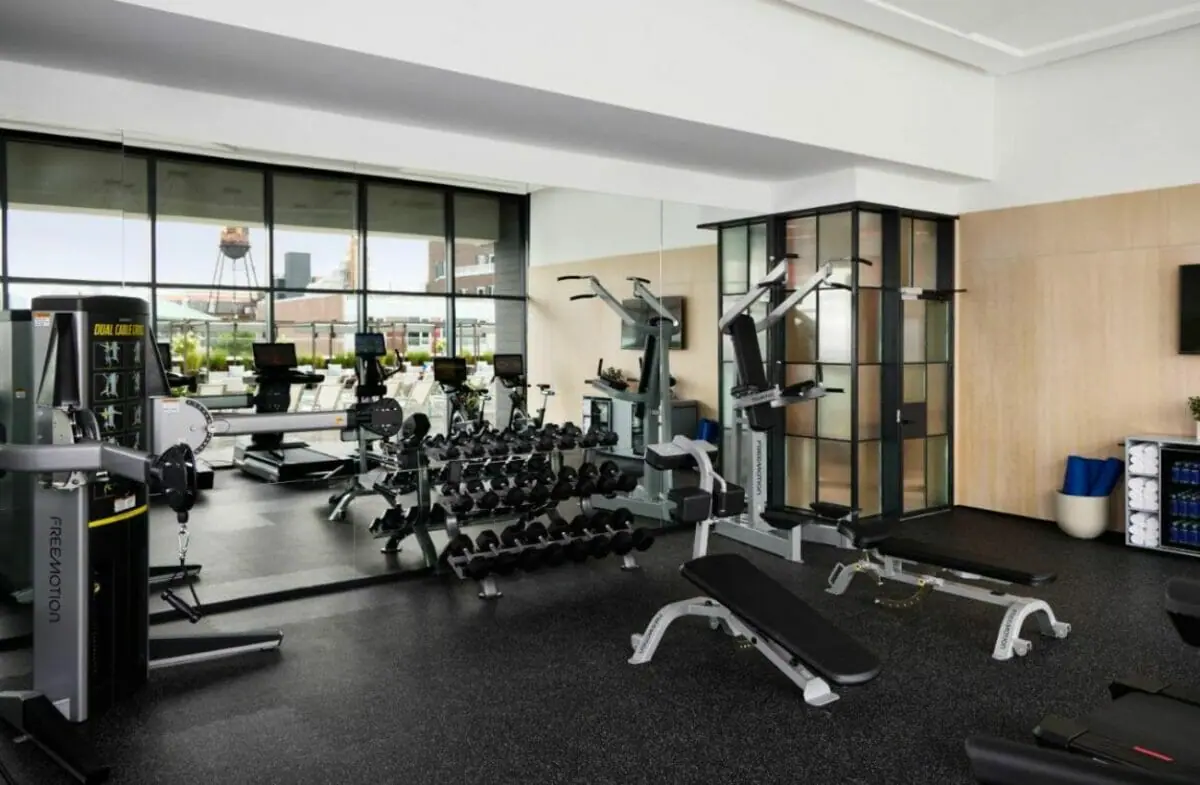 Luxury? Yes, please! The William Vale sits in one of the trendiest neighborhoods in Brooklyn. Enjoy stunning views of the city skyline from the rooftop terrace, or relax by the swimming pool with cabanas, sun loungers, and pool umbrellas. There's no need to leave the hotel for a delicious Italian meal at Leuca, the onsite restaurant.
Plus, you can start your day with a cooked-to-order breakfast and even rent bikes to explore the neighborhood. The entire hotel is sculpted in modern architecture and flush with fabulous decor. Each room is a beautiful work of art in its own right. The hotel is dog-friendly, and the staff is professional and friendly.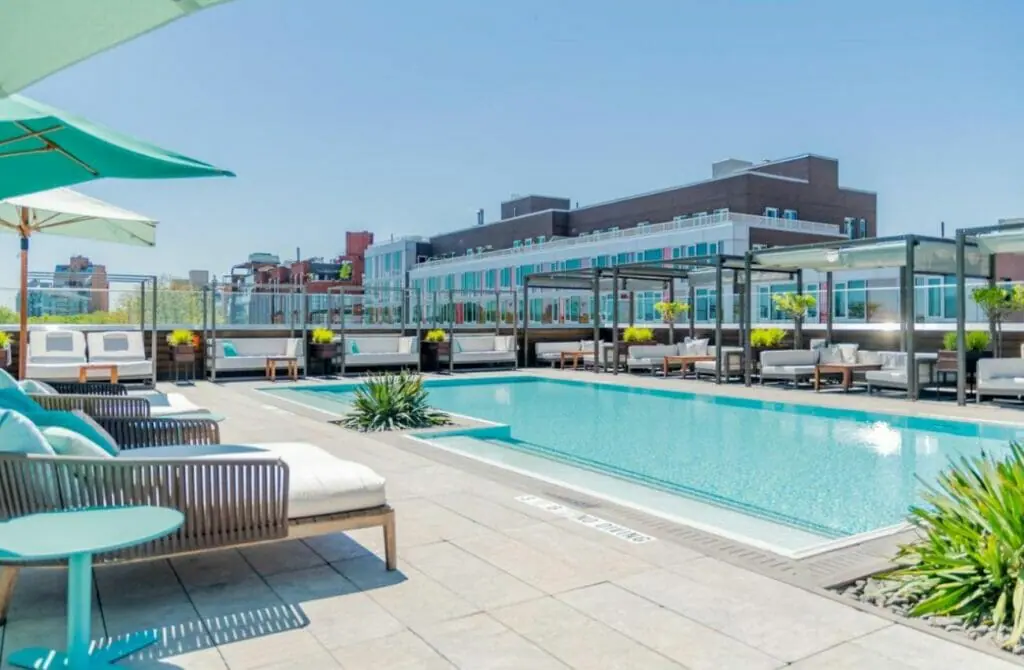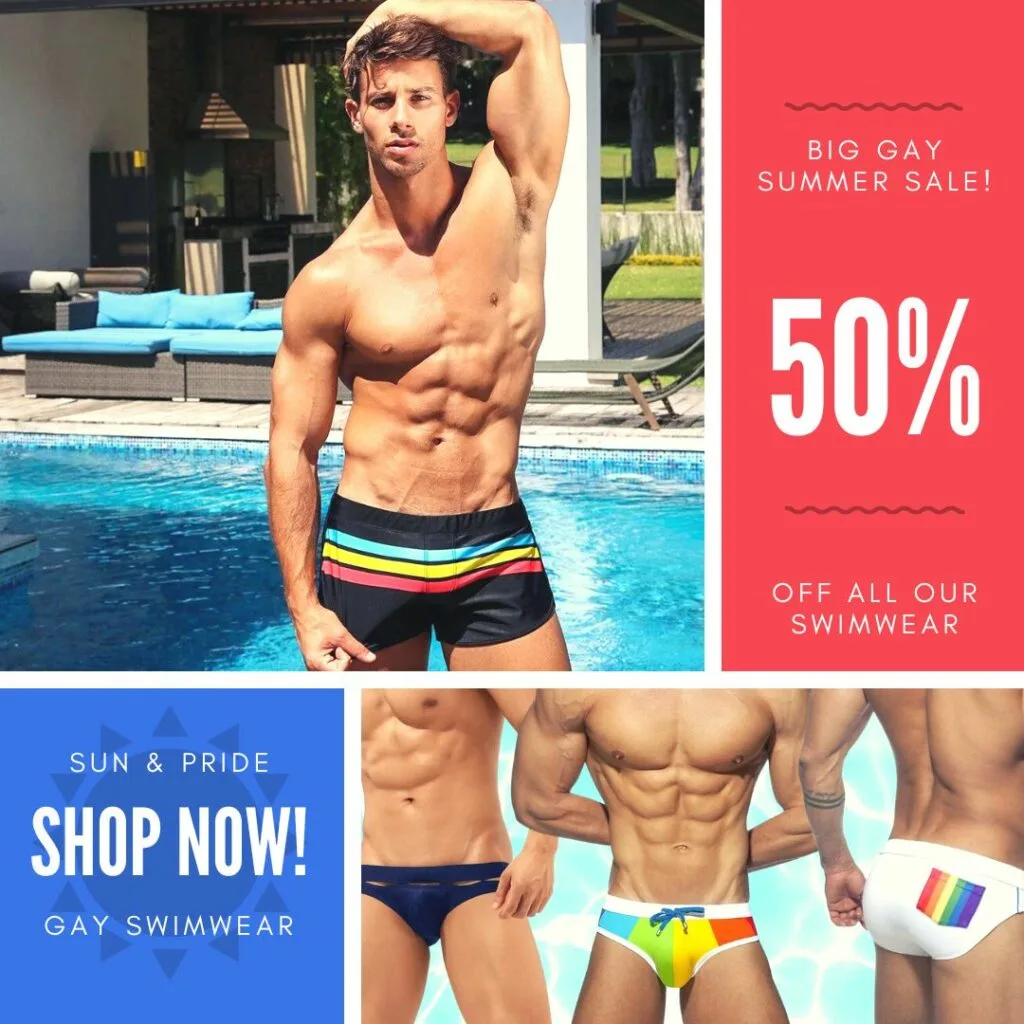 This hotel may not be in Brooklyn proper, but it isn't far away and is absolutely to die for! The Knickerbocker Hotel, located just a stone's throw away from Broadway and Rockefeller Center, is rife with luxurious delights. The hotel offers a rooftop terrace, perfect for taking in the stunning views of the bustling city below.
The onsite restaurant, Charlie Palmer, features American cuisine that will satisfy even the most discerning foodie. The rooms are incredibly cozy, and despite the hotel's central location, they remain quiet and peaceful.
You'll also receive top-notch service throughout your stay, with limo and town car service available. In the morning, head down to the delicious buffet breakfast. It's the perfect way to start your day in the city.
Need a fun place to stay for a unique experience? OK! Come to the Box House Hotel. This hotel rocks a beautiful terrace, guest sauna, and an onsite restaurant, Brooklynn Lantern, that serves positively scrumptious meals. The location is perfect for exploring the city, as it's located in the heart of Brooklyn and on the waterfront.
Notable landmarks like Grand Central Terminal and Empire State Building are within easy reach. The rooms are spacious, well-kept, and full of personality. The staff is friendly, warm, and welcoming. The Box House is in downtown Brooklyn, and the immediate area has a lot of excellent restaurants to explore.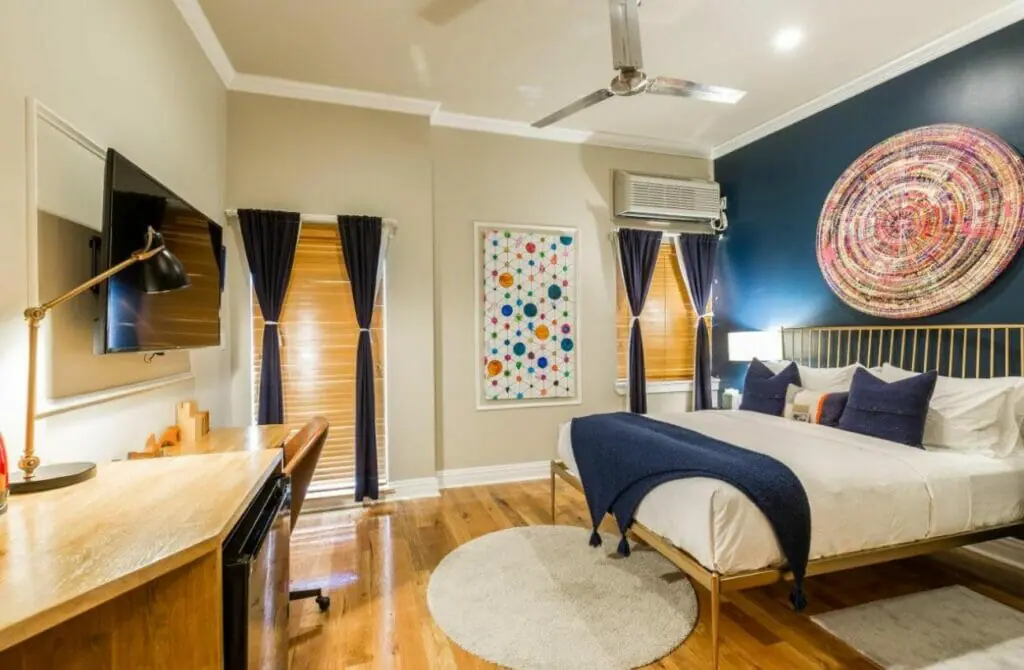 Aloft New York Brooklyn ☆☆☆
Located in the heart of Brooklyn, Aloft New York Brooklyn is a great choice for those who want to stay close to the action. You'll love the convenience of being near the metro station and City Point and the stunning views of the Brooklyn Bridge. Start your day with a delicious cooked-to-order breakfast and grab a coffee at the onsite cafe.
The hotel also offers dry cleaning and laundry services to keep you looking sharp during your stay. The rooms are spacious, clean, and very comfortable, perfect for unwinding after a day of exploring the city. With its central location and modern amenities, Aloft New York Brooklyn is the perfect choice for your next trip to Brooklyn.
Discover the NY Moore Hostel, located in the hip East Williamsburg neighborhood, the perfect place to stay for travelers looking for a unique and authentic Brooklyn experience. The fully-renovated loft is decorated with colorful street art and murals from artists worldwide. Soak up the vibrant atmosphere of the surrounding bars, music venues, galleries, cafes, restaurants, and shops.
The hostel offers comfortable and spacious private rooms with private bathrooms, lockers, and a common room with an HD TV and free Wi-Fi. The full-size kitchen provides all the necessary amenities for guests to prepare meals.
Mingle during your stay and enjoy movie night in the common area or a beer in the courtyard. This place isn't just a hostel but more of a fabulous traveler's community! Experience Brooklyn like a local at the NY Moore Hostel!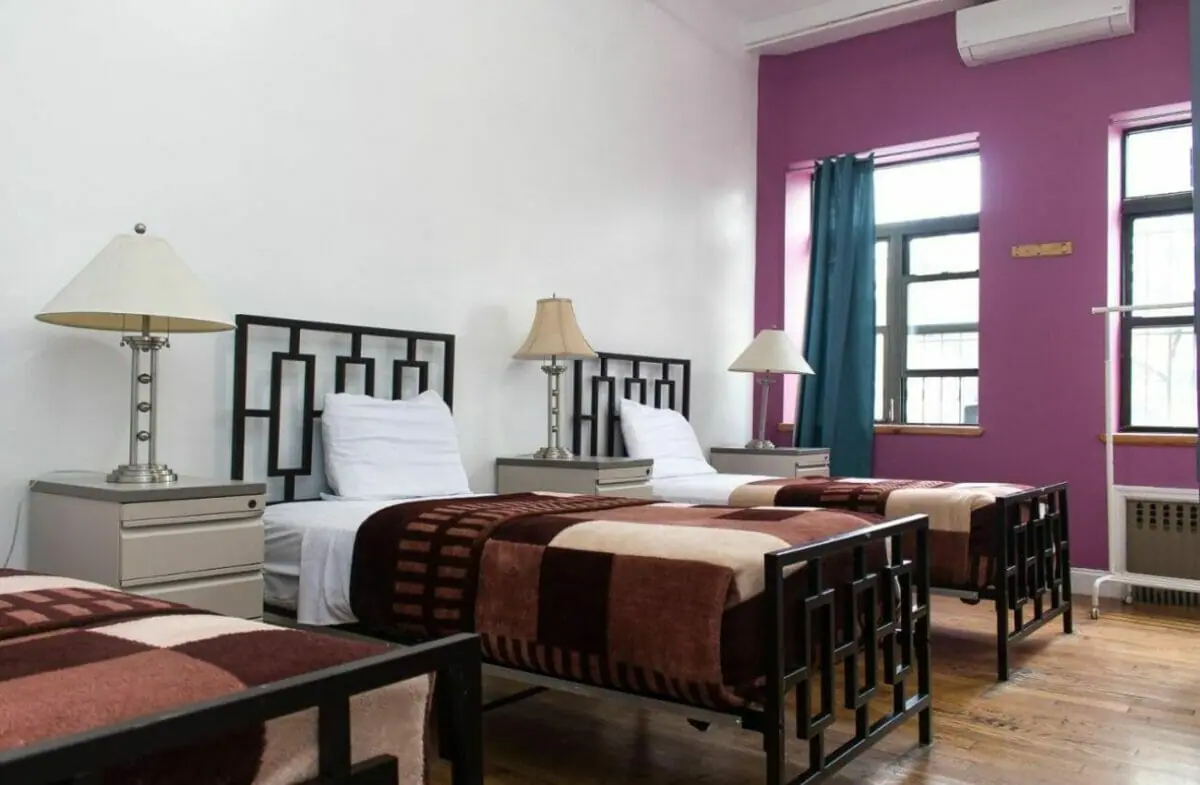 Gay Nightlife in Brooklyn, USA
When the sun goes down, Brooklyn's sinfully gay nightlife awakens. From trendy bars to legendary clubs, this borough offers a diverse range of after-hours entertainment options. Whether you're looking for a casual drink with friends or a night of dancing, Brooklyn has it all.
Expect to find a lively crowd that is friendly and welcoming to all members of the LGBTQ+ community. Some of the city's most beloved gay bars and clubs are in Brooklyn, drawing in locals and visitors alike. The music is pumping, the drinks are flowing, and the atmosphere is electric.
Are you looking for drag shows? Or how about live music? There is always something happening in Brooklyn's gay nightlife scene. So grab your friends and get ready to party the night away in one of the world's most exciting and colorful neighborhoods.
Exploring the gay and gay-friendly nightlife in a new city can be one of the most exciting and rewarding experiences while traveling – and Gay Brooklyn is no exception. Not only will you have the opportunity to meet new people and make friends, but you'll also get a taste of the local culture and learn more about the city's LGBTQ+ community.
Going out and experiencing the queer and queer-friendly nightlife in a new city can also be a great way to break out of your comfort zone and try new things. Whether dancing the night away at a gay club or mingling with locals at a gay-friendly bar, you'll have the chance to make memories and create lasting connections.
So, don't be afraid to step out of your comfort zone and explore the gay and gay-friendly nightlife in Brooklyn. You'll be glad you did!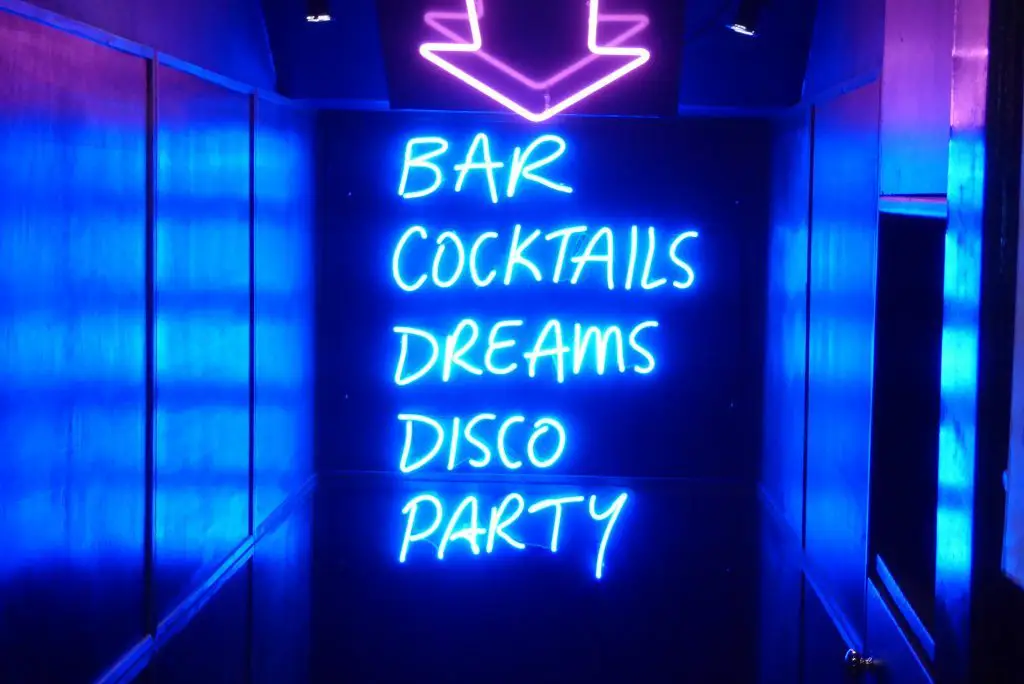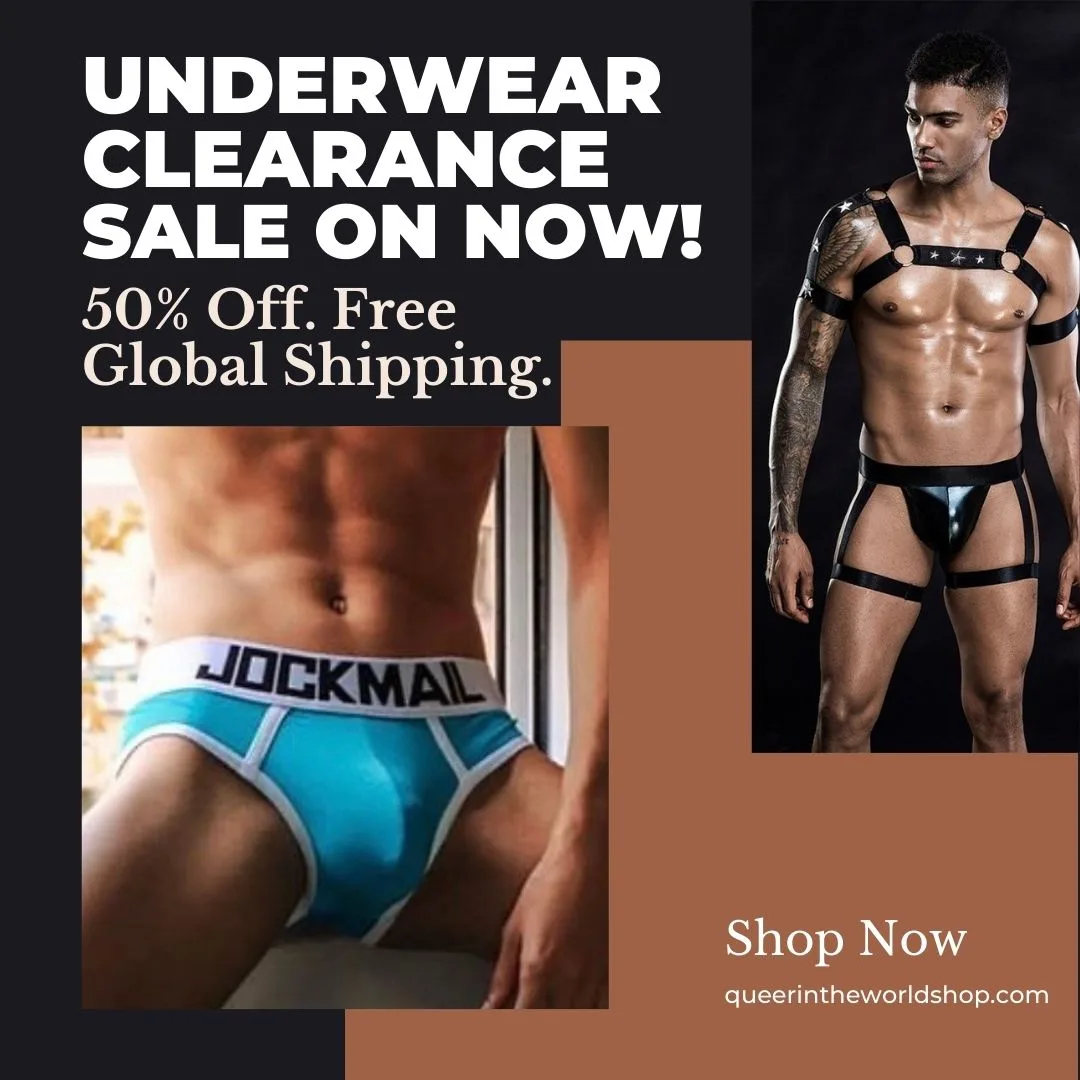 Gay Clubs in Brooklyn, USA
Looking for a charming and welcoming queer space in Brooklyn? Enter Good Judy! This super popular gay bar, located in the former Excelsior bar space, pays homage to the area's rich history of queer identity. With a cozy backyard, regular cabaret, and drag performances, Good Judy is the perfect spot to relax and enjoy fantastic drinks and great music.
Their attentive staff and inviting atmosphere make it a hit with locals and visitors alike. Come for the lounge, dance floor, and patio, but stay for the warm hospitality and chic decor. Good Judy is a must-visit for any LGBTQ+ traveler exploring Brooklyn's party-filled night scene.
House of Yes is a straight-up legendary gay club theater that features some of the most innovative and creative performances in Brooklyn. Every night at House of Yes is a new and exciting immersive experience, from dirty circus to burlesque. Founded in 2007 by Kae Burke and Anya Sapozhnikova, House of Yes was initially a collective house for artists to create.
After a fire accident in 2008, they reopened the space in a former ice-house in East Williamsburg, and the collection continued to grow, welcoming talented performers and creatives. Although the venue closed in 2013 due to a rent increase, House of Yes reopened six months later at its current location, forever changing the nightlife scene in New York City.
It's now one of Brooklyn's essential venues and continues to push boundaries with its unique and unforgettable shows.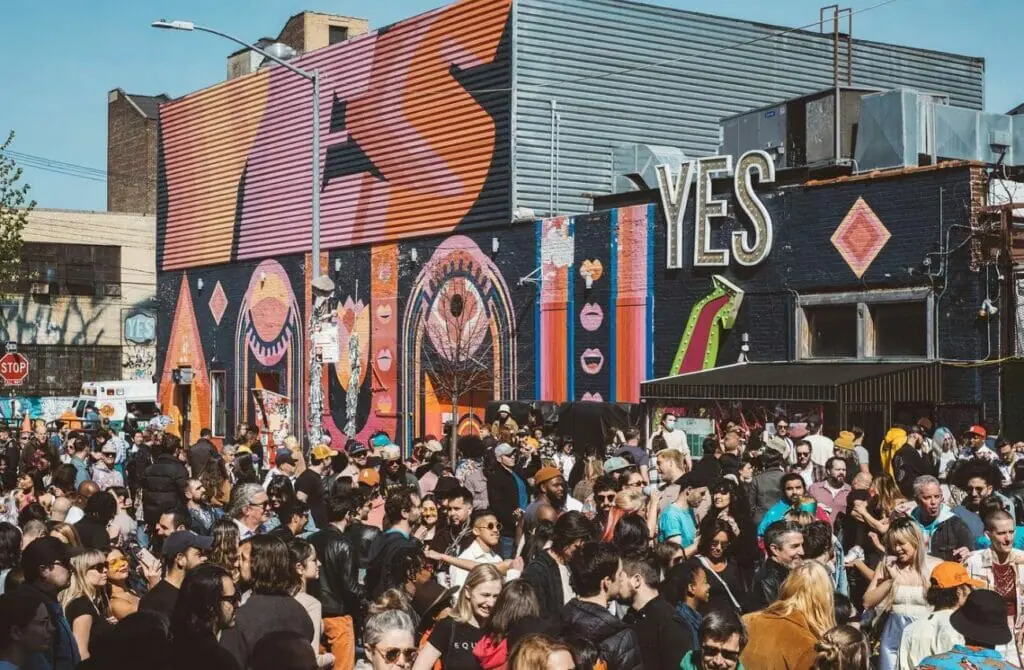 Metropolitan is a lively gay bar in Brooklyn's hip Williamsburg neighborhood. This is the perfect spot for affordable drinks and a fun atmosphere. The indoor area has two cozy fireplaces and a pool table for a friendly game with some hot new friends.
But it's outside where things come to life – the lush outdoor space is perfect for hanging out with locals, soaking up the sun, and enjoying some fresh air. Don't forget to stop by for happy hour between 3 pm and 8 pm daily. Metropolitan is not just a gay bar; it's a Williamsburg institution loved by the gay and straight communities.
Macri Park is one of Williamsburg's newer gay bars and a favorite amongst locals and tourists. Since transforming into an LGBTQ+ destination in 2016, it has become a must-visit destination for happy hour and nightlife. The bar features a cozy interior with a fireplace and a spacious outdoor area, making it the perfect spot to hang out in any season.
Macri Park offers a range of entertainment, including karaoke and drag queen parties. It's part of the same group that operates several other bars in Williamsburg and Bushwick, including Alligator Lounge, Metropolitan, and The Abbey. Get ready for lively drag shows, hot bartenders, and stiff drinks at this popular gay bar.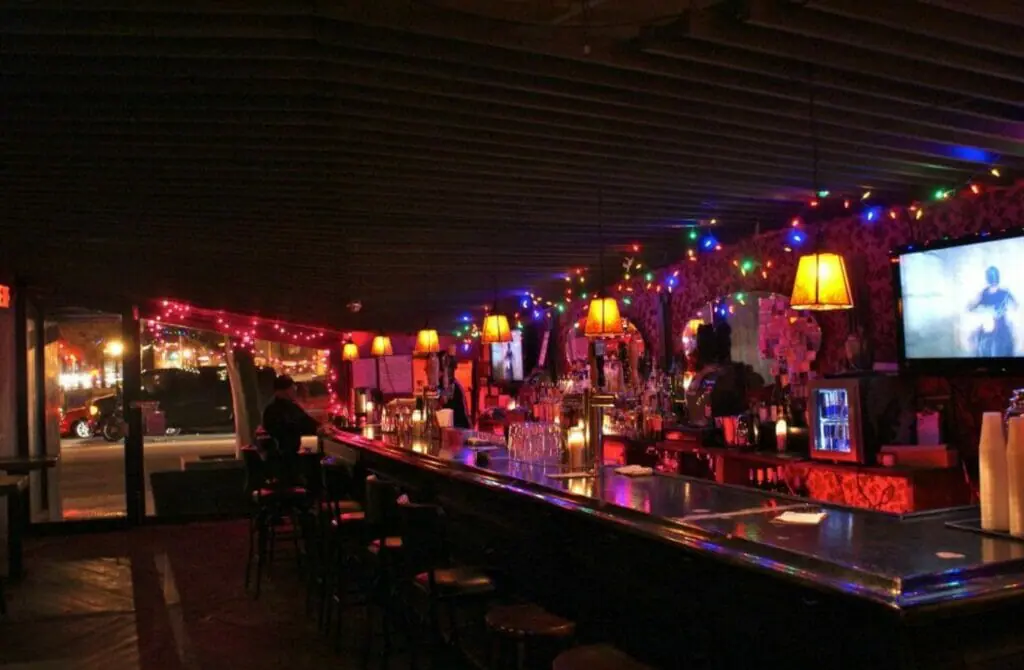 This one is for all of you looking for something a little different. Saddle up and head to Branded Saloon, a Western-themed gay bar serving delicious food and live bands that will lasso you in. This Brooklyn staple was created in 2008 by Alex Savoie, a musician who wanted to provide a space for the LGBTQ+ community to enjoy live music, drinks, and food.
The back performance space is used for drag and comedy shows, while the front booth has more of an intimate feel. Branded Saloon has a decent menu that features mouth-watering food, like their famous onion rings. This spot is perfect for a drink with a small group, and the basement downstairs is available for private parties.
What a name! 3 Dollar Bill is one of the top performance venues for the queer community in New York City. The venue has spacious indoor and outdoor areas with an auditorium-style dance floor, food trucks, and reasonable prices.
It's the perfect spot to catch a captivating drag queen show or a dance party that will leave you breathless and probably a little sweaty. Brenda Breathnach, the 54-year-old owner of the space, has created a lasting legacy with 3 Dollar Bill and her other establishment, Phoenix, a trendy gay bar in the East Village. Such a great spot to relax and enjoy yourself after a long day of walking!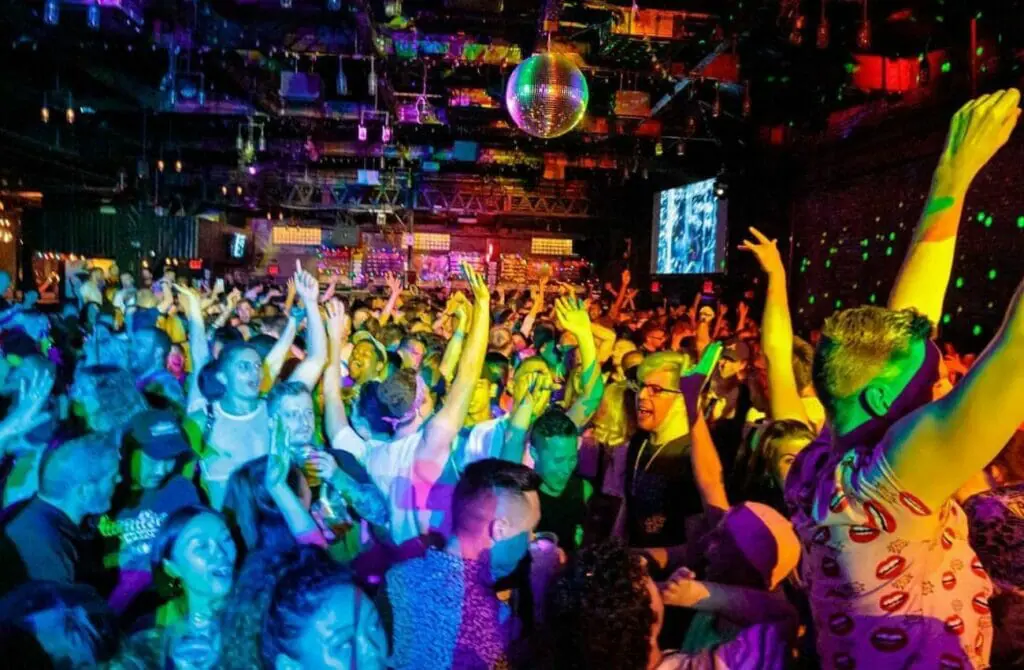 Gay Parties in Brooklyn
If you're looking for an epic circuit party with a dark room, then MEAT NYC is a must-visit event. MEAT is a massive party with some of the world's best DJs, and John Blair Promotions, a legendary name in the party scene, host it. The event is held at different venues, so check the MEAT New York website for upcoming parties and tickets.
The party is at the 3 Dollar Bill Nightclub in Brooklyn, a top-rated queer venue with generous indoor and outdoor spaces. While some circuit parties can be a bit pricey, MEAT is worth the cost for the incredible music and unforgettable experience. Make sure to add MEAT NYC to your party bucket list!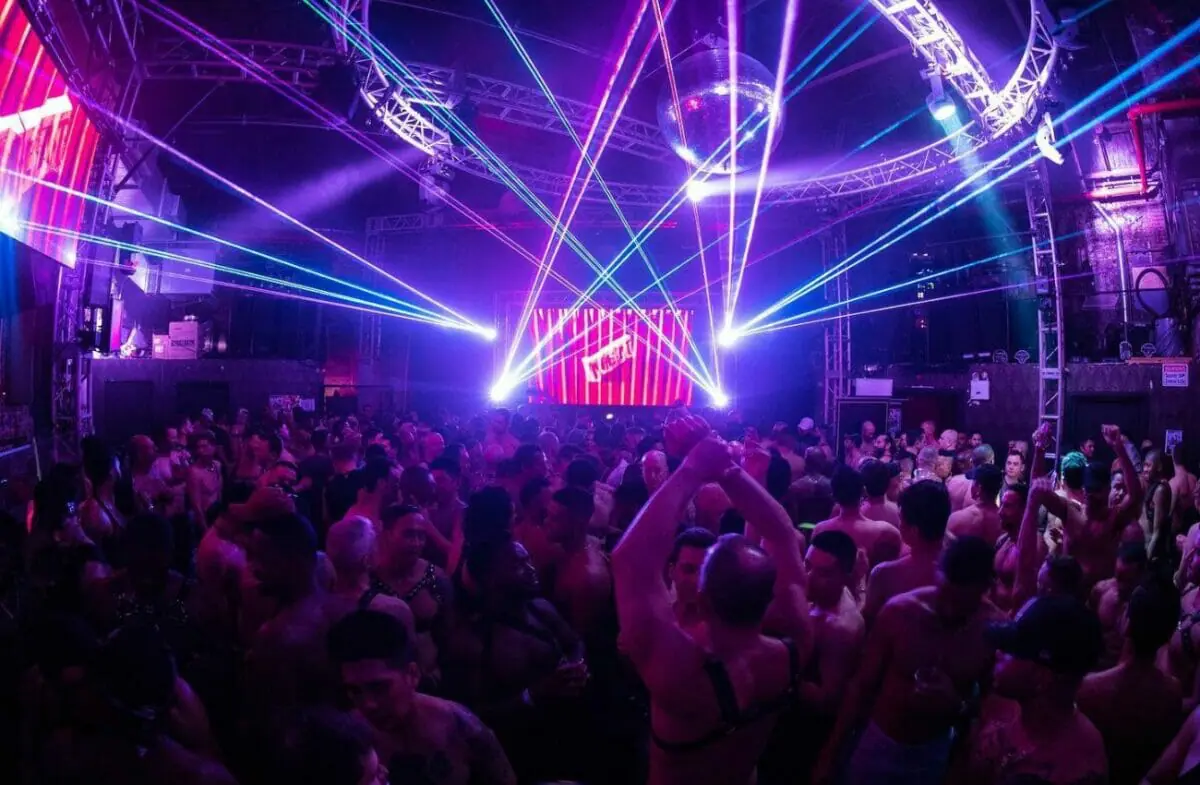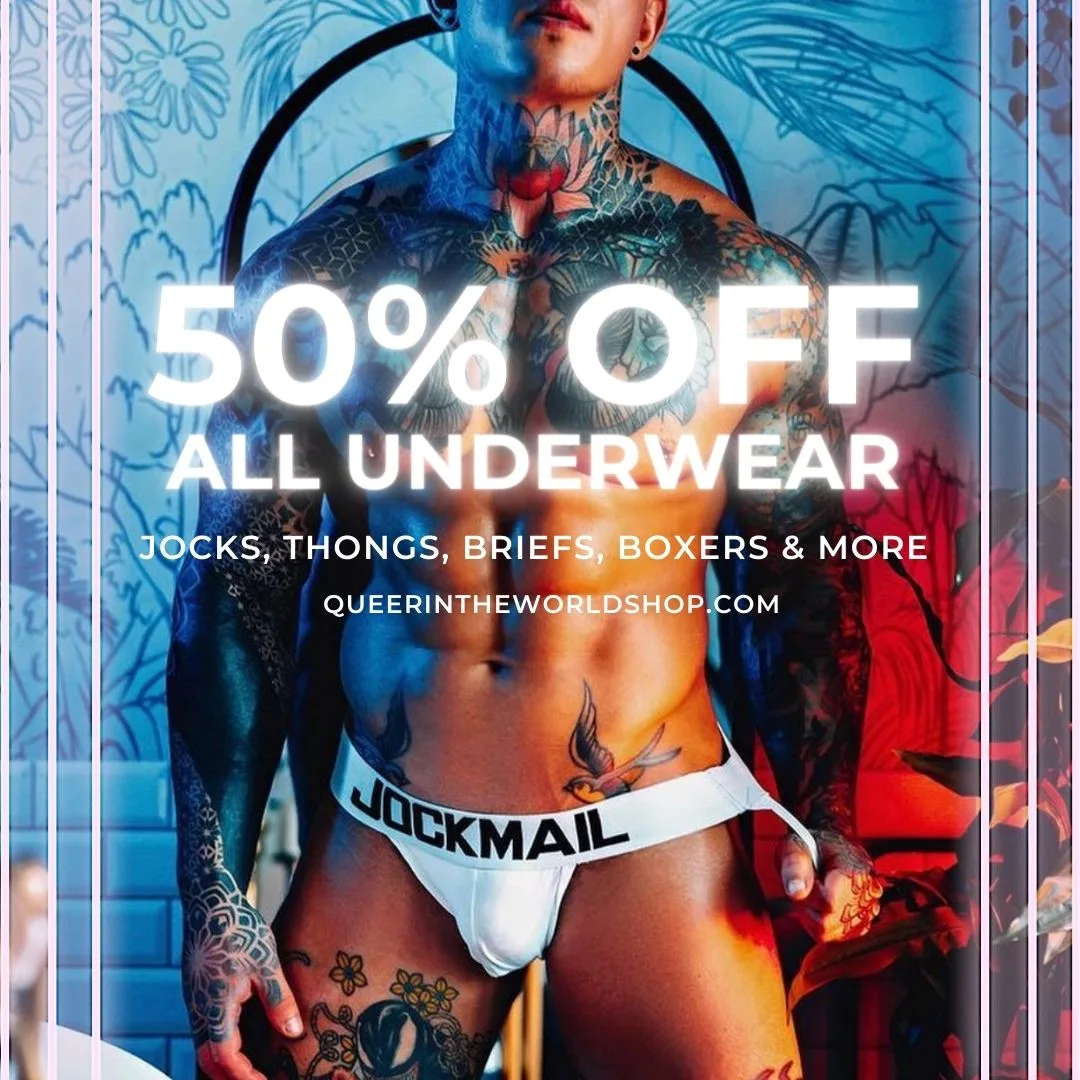 Gay Map Of Brooklyn
Finding it hard to envisage where everything is in Brooklyn? Hopefully, this queer-centric map helps where we have marked all the bars, clubs, parties, hotels, saunas, massages, and more will help you stay in the spot best suited to you!