Hold onto your rainbow hats, my fabulous friends, because we're about to take a journey to Queen City herself, Cincinnati, Ohio! This vibrant Midwestern metropolis has welcomed queer folks for decades, and the city's rich history is a testament to its inclusive spirit.
Gay Cincinnati has been thriving for decades, with the city's first gay bar, the Subway, opening in 1945. Since then, so many gay bars, clubs, and LGBTQ-friendly establishments have popped up all over town, each with its unique flavor and flair.
But there's more to Gay Cincinnati than just the nightlife! History buffs will delight in the city's museums and historic neighborhoods, like Over-the-Rhine, with its charming 19th-century architecture. And let's not forget about the food scene – Cincinnati-style chili is a must-try for any visitor.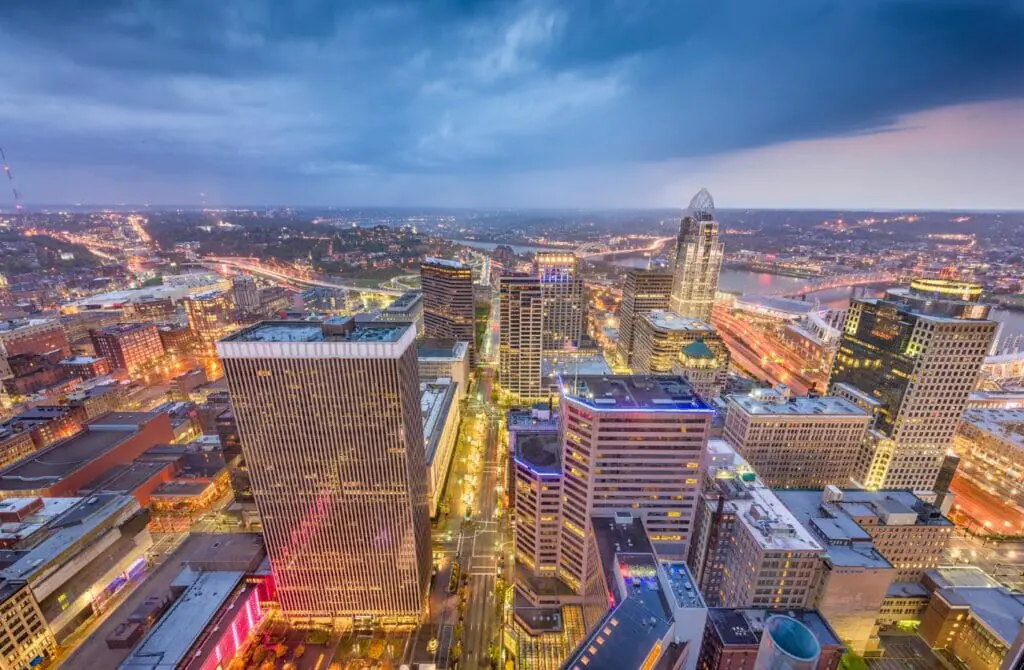 But what sets Cincinnati apart is its welcoming and open-minded community. The city has made strides to become a more inclusive and queer-friendly place, and it shows in its vibrant pride events and community organizations.
So whether you're looking to hit up some of the best gay bars in the Midwest, explore historic neighborhoods, or enjoy some delicious food, Gay Cincinnati has got you covered. So pack your bags, grab your rainbow gear, and get ready to experience Queen City's queerest delights!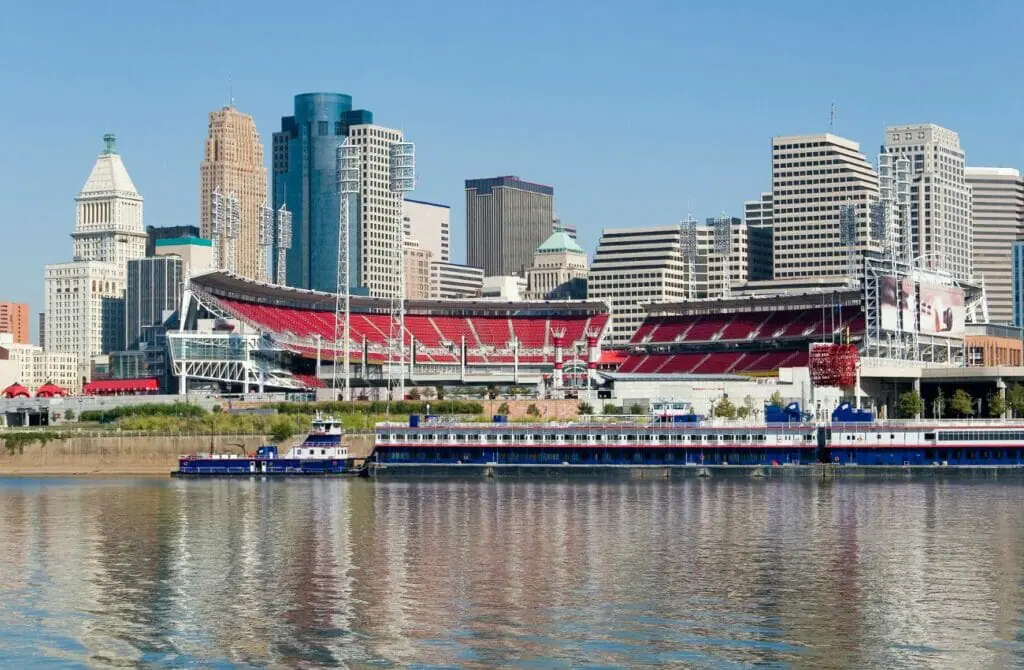 Attractions in Gay Cincinnati, USA
As a new visitor to Gay Cincinnati, there are plenty of things to see and do, regardless of your sexual orientation. One of the best ways to experience any new city is to visit some of its most iconic landmarks and attractions, including historical monuments, museums, and art galleries.
We also love gazing at architecture up close, exploring parks and gardens, sampling the local cuisine, visiting local markets, and attending cultural events such as festivals, concerts and shows.
Even as the out-and-proud queer we are, we still love to explore the city and its culture in the same way as everyone else. Doing so allows us to learn more about the city and its people and gain a deeper understanding of the local culture. As such, these are our favorite must-see attractions in Cincinnati.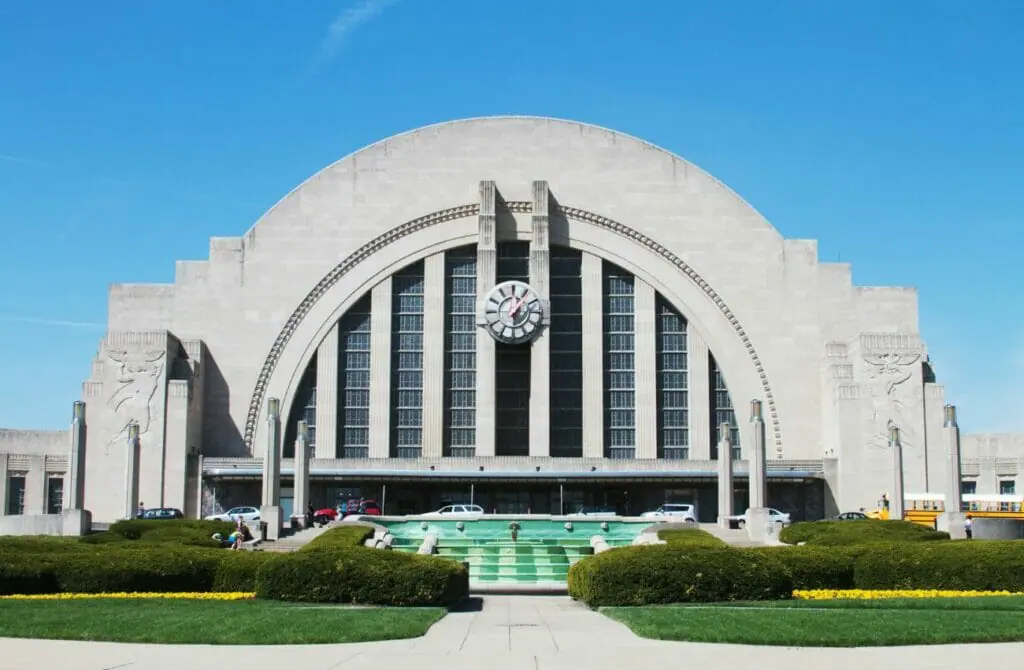 The Cincinnati Art Museum is a must-visit destination for art enthusiasts. The museum boasts a diverse collection of artwork from world-renowned artists and Ohio residents. Whether you're into classic paintings, modern sculptures, or life-sized movie monsters, there's something for everyone.
Attend their monthly "Art After Dark" event for an immersive art experience. With over 67,000 works spanning over 6,000 years of history, you could spend a lifetime exploring the museum's exhibitions. Take advantage of this gem of Cincinnati's cultural scene.
Cincinnati's Krohn Conservatory is a must-visit attraction. The botanical garden houses exotic species like cacao and vanilla vines alongside citrus fruits and dwarf bananas, all harvested locally for Cincinnati's renowned cuisine. The conservatory's palm house stands 45 feet tall, is filled with ferns and palm trees, and features a breathtaking waterfall.
Capture stunning photos at the orchid display or desert garden, which recreates a dry ecosystem with cacti and succulents. Transport yourself out of Ohio and into an African desert or South American rainforest with the conservatory's stunning scenery.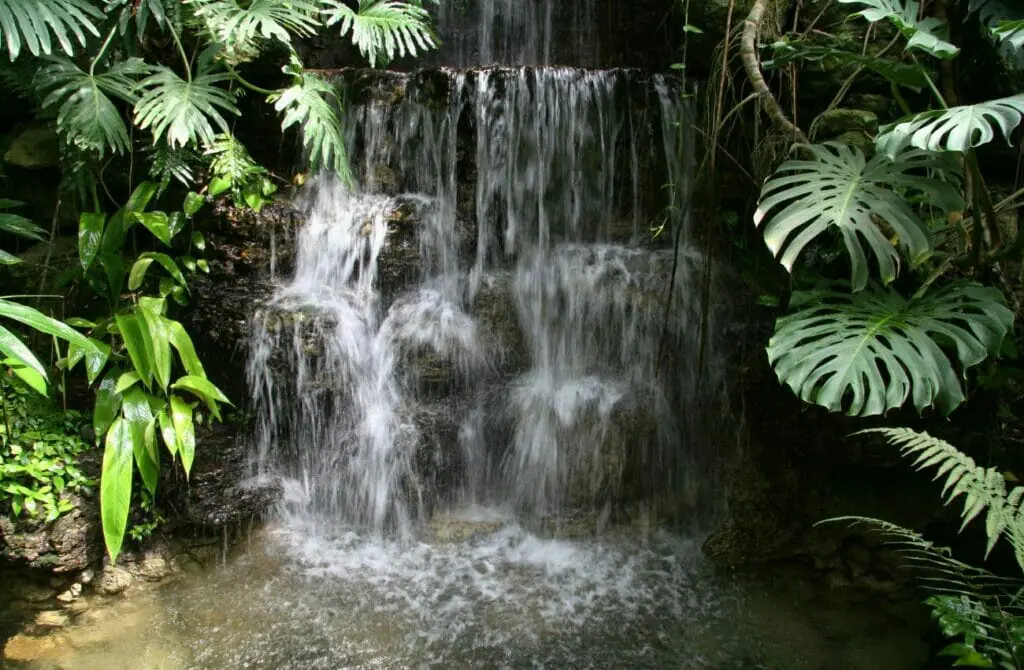 If you're looking for a way to unearth Cincinnati's hidden past, consider a guided tour that takes you on a journey through the city's lesser-known history, from underground tunnels to a crypt tucked away from the public eye. This tour is perfect for both newcomers to the city and longtime residents looking to discover something new.
With a group of fellow explorers by your side, this guided tour is a great way to uncover Cincinnati's hidden gems. You'll explore historic neighborhoods and hear fascinating stories from a knowledgeable guide. But the real highlight of the tour is the chance to visit a landmark crypt and learn about its unique history.
Eden Park is a must-visit for anyone who wants to see the beauty of Cincinnati. With two lakes, walking paths, bike trails, a children's playground, and stunning views of the Ohio River and Kentucky, the park is the perfect destination for an outdoor adventure. And that's not all – the park is home to the famous Butterfly Show at the Krohn Conservatory, Cincinnati Art Museum, and Cincinnati Playhouse in the Park.
Stroll through the picturesque Hinkle Magnolia Garden or admire the Bettman Fountain. Chess lovers and model boat enthusiasts will find something to enjoy too. Eden Park has it all!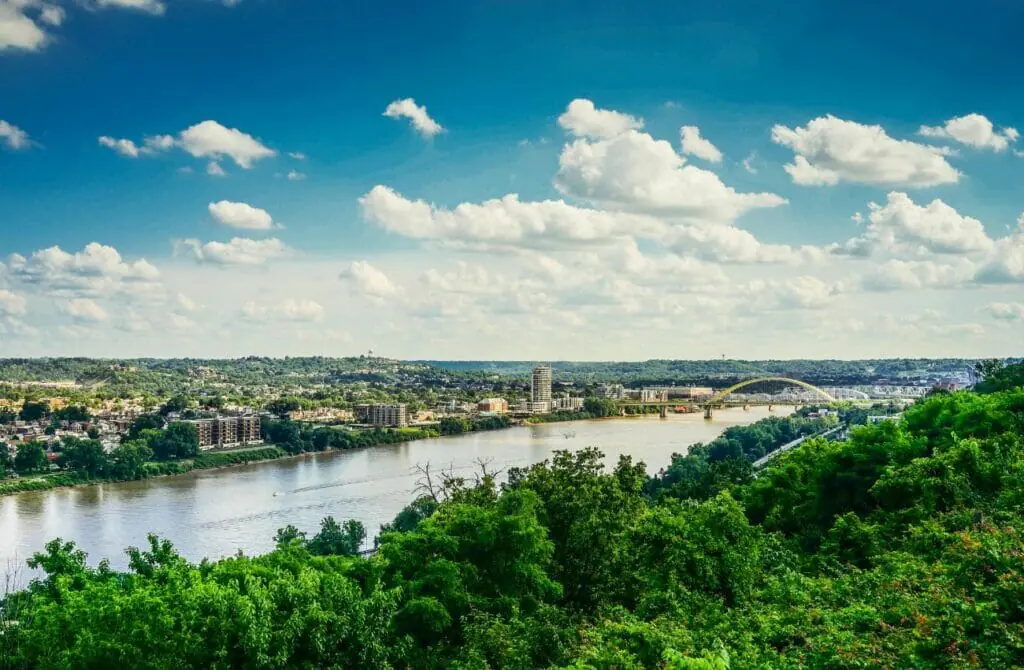 Prepare for a multicultural feast for the senses at the Findlay Market in Cincinnati! This historic market, dating back to 1855, is now a hub for international cuisine, artisan crafts, and fresh produce. Whether you're in the mood for kettle corn or handmade jewelry, the market has something for everyone.
Locals and visitors flock to the market on Saturdays to sample delicacies worldwide and enjoy the lively atmosphere. Go to the Over-the-Rhine neighborhood and wander down Elder Street for an unforgettable experience at the Findlay Market.
Cincinnati Zoo & Botanical Garden
As one of the nation's oldest zoos, the Cincinnati Zoo is a must-visit attraction for animal lovers. It's famous for its conservation work with endangered species like the black rhino and its innovative birthing programs. You'll see all kinds of fascinating creatures, from majestic African lions to exotic Indian peacocks and Amazon milk frogs.
Despite being a smaller zoo, the Cincinnati Zoo and Botanical Garden makes up for it with an impressively laid-out design and a vast array of animals and plant species. While some hilly areas may make wheelchair and stroller navigation tricky, visitors generally agree that the zoo feels spacious.
The botanical garden is breathtaking, with over 3,000 plant species spread across 65 acres. Take advantage of this beautiful oasis within the city.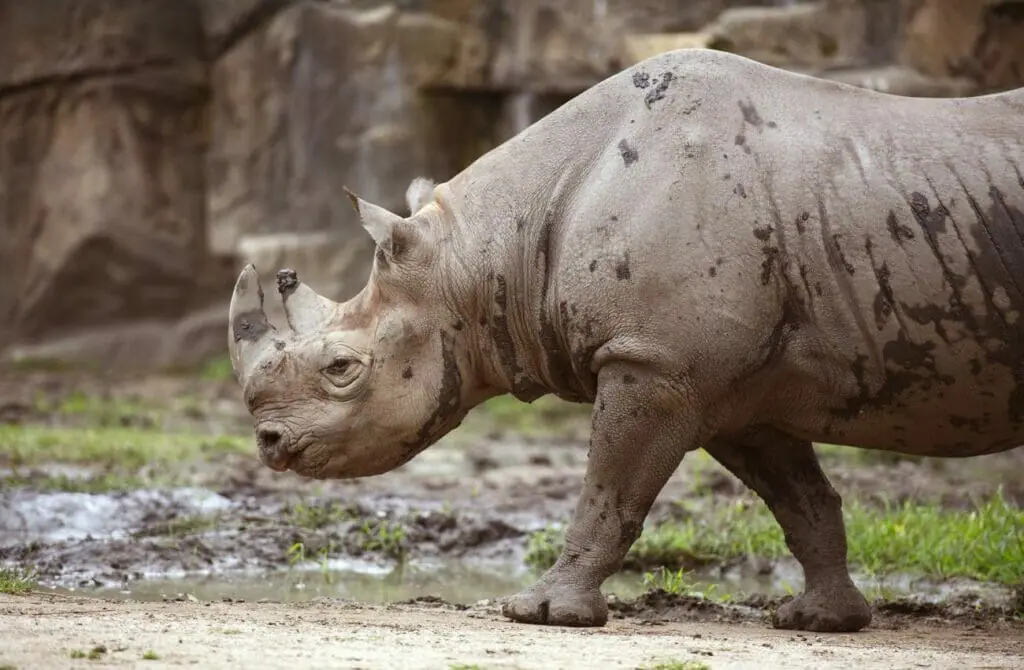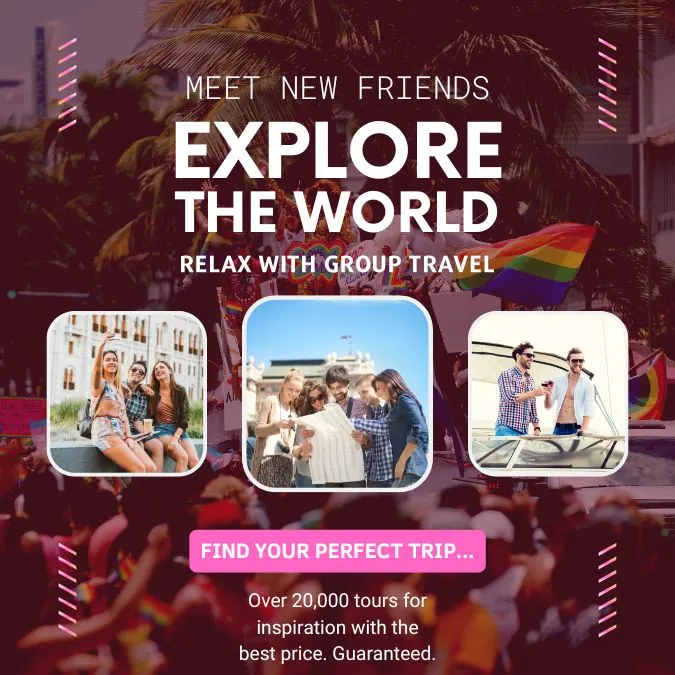 Gay and Gay-Friendly Hotels in Cincinnati, USA
Being gay-friendly accommodation means that the establishment is welcoming and inclusive to guests who identify as LGBTQ+. This can include, but is not limited to, having policies and practices that demonstrate a commitment to creating a safe and inclusive environment for LGBTQ+ guests, such as non-discrimination policies and providing support and resources for LGBTQ+ travelers.
Some gay-friendly accommodations may also provide amenities specifically catering to the LGBTQ+ community, such as rainbow flags or literature about local LGBTQ+ events or resources. Furthermore, gay-friendly accommodations may be located in an area known for being LGBTQ+ friendly.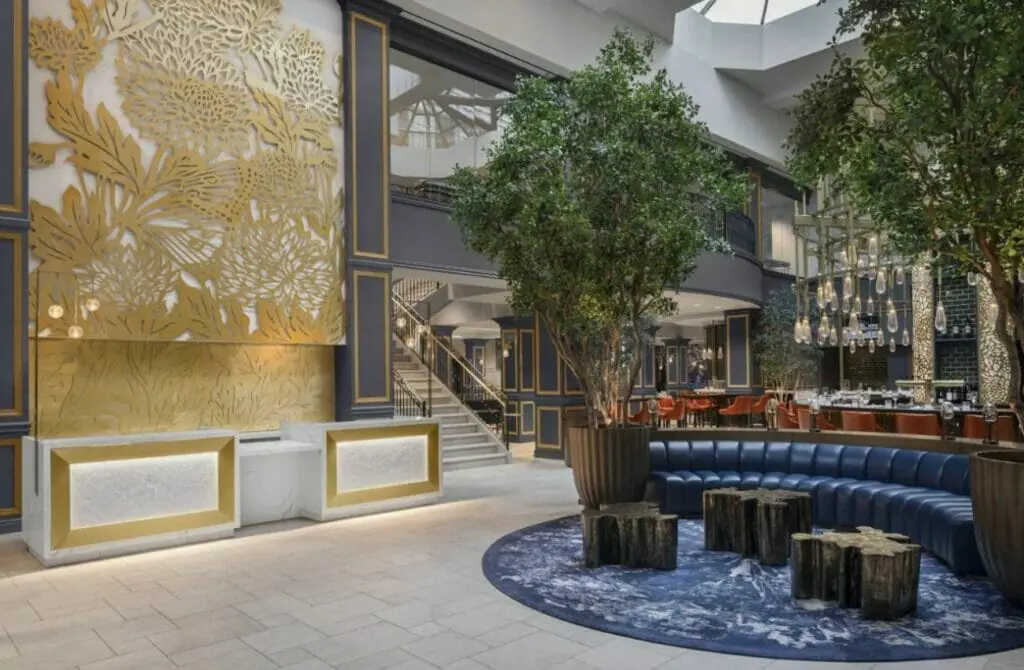 While Cincinnati does not have any specifically gay hotels or resorts, these are the most fabulous and pro-actively gay-friendly hotels in Cincinnati. There are also hundreds more hotel and hostel options in Cincinnati if none suit your desired budget, facilities or area – but these are the best hotels according to other gay travelers and us.
Whatever your needs are, Cincinnati has you covered.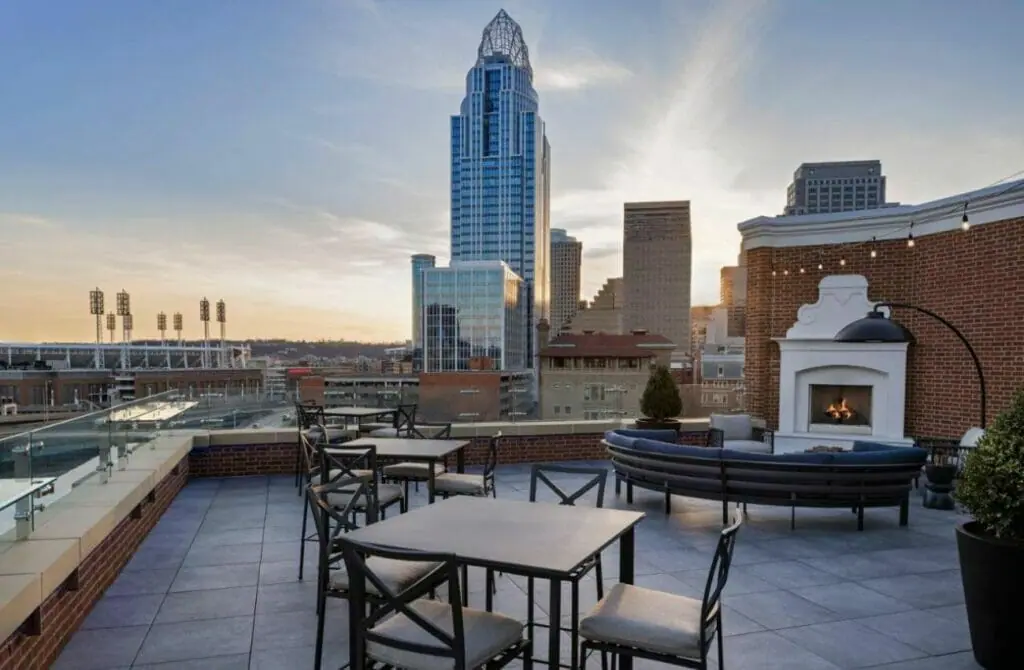 The Lytle Park Hotel Autograph Collection is Cincinnati's ultimate destination for luxury and convenience. With a rooftop terrace boasting stunning city views, you're only a short walk from Great American Ball Park and within easy reach of Newport Aquarium and Paycor Stadium.
After a workout in the 24-hour health club, treat yourself to delicious cuisine at one of the two on-site restaurants, or relax with a drink at one of the two bars/lounges.
The hotel is just a stone's throw away from public transportation, making it an excellent base for exploring the city. The rooms are incredibly spacious, offering unparalleled comfort and relaxation after a long day of sightseeing. The staff is attentive, and the hotel is immaculately clean. The Lytle Park Hotel Autograph Collection is the place to be for an unforgettable stay in Cincinnati.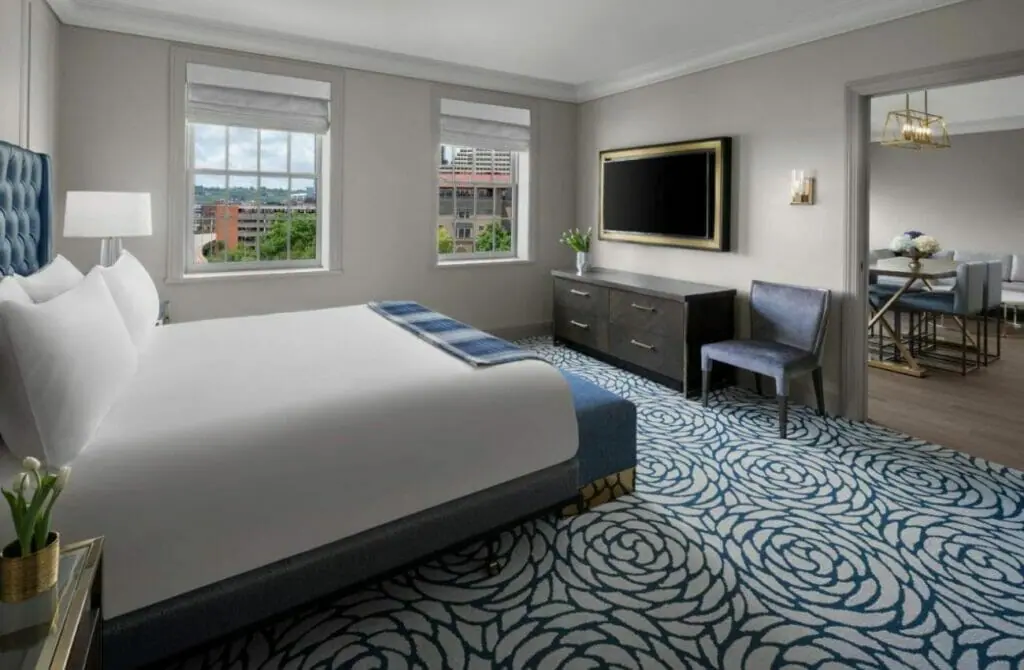 Welcome to the 21c Museum Hotel Cincinnati! This hotel is not just any other hotel. It is a museum hotel with contemporary art exhibitions and installations. Located within walking distance of the famous Great American Ball Park, the hotel also boasts a rooftop terrace with stunning city views, perfect for relaxation after a day of sightseeing.
The Metropole restaurant serves delicious dinner dishes, and the on-site spa offers a range of rejuvenating treatments. This luxurious hotel is close to public transportation, making it easy to explore the city. The hotel's helpful staff and comfortable amenities make it an excellent choice for travelers.
Welcome to the luxurious world of The Summit Hotel! This opulent hotel features a stunning rooftop terrace within a 15-minute drive of the University of Cincinnati and the Cincinnati Zoo and Botanical Garden. Guests can indulge in a world-class workout at the fitness center or experience the culinary delights of Market Dining, one of two American restaurants open for breakfast.
The hotel also features a bar/lounge, snack bar/deli, and a beautiful garden. This upscale hotel is highly regarded by fellow travelers who praise the comfortable beds and helpful staff. The hotel is impeccably clean and quiet, with amazing dining options. Every inch of this hotel is designed to exude luxury and sophistication.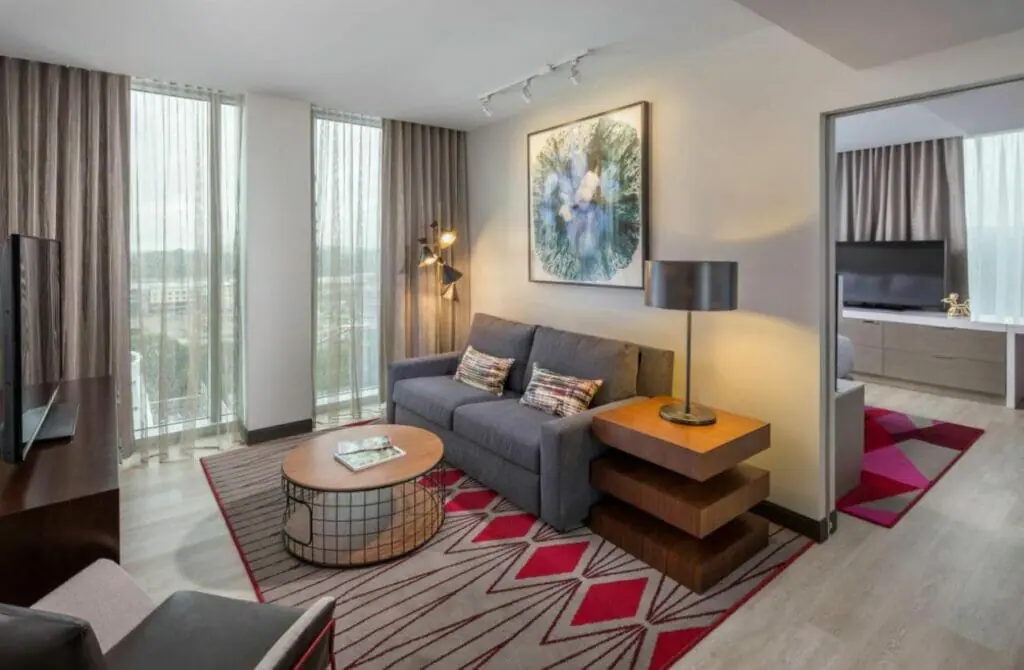 Hilton Garden Inn Cincinnati Blue Ash ☆☆☆
Indulge in a cozy stay at Hilton Garden Inn Cincinnati Blue Ash during your next visit to the city. This hotel boasts an indoor pool perfect for a refreshing dip, and guests can savor delicious American cuisine at The Garden Grille and Bar, which is open for breakfast and dinner.
A bar/lounge and fitness center are also available, with in-room amenities such as refrigerators and microwaves. Visitors have raved about the hotel's comfortable beds and accommodating staff. The hotel's beautiful decor is a bonus for a warm and welcoming ambiance. Check-in is easy, and the rooms are spotless, ensuring a relaxing and rejuvenating stay.
Experience comfort and convenience at TownePlace Suites by Marriott Cincinnati Downtown. This hotel boasts an indoor pool for a refreshing swim and offers complimentary breakfast and WiFi to all guests. With Paycor Stadium and Great American Ball Park just a 5-minute drive away and Newport Aquarium and the University of Cincinnati a short drive away, you'll have plenty to explore.
Travelers, gay and straight alike, love the breakfast, and with public transportation steps away, getting around is a breeze. The rooms are spotless, and the staff is friendly and accommodating. Discover the perfect place to unwind and recharge during your Cincinnati visit at TownePlace Suites.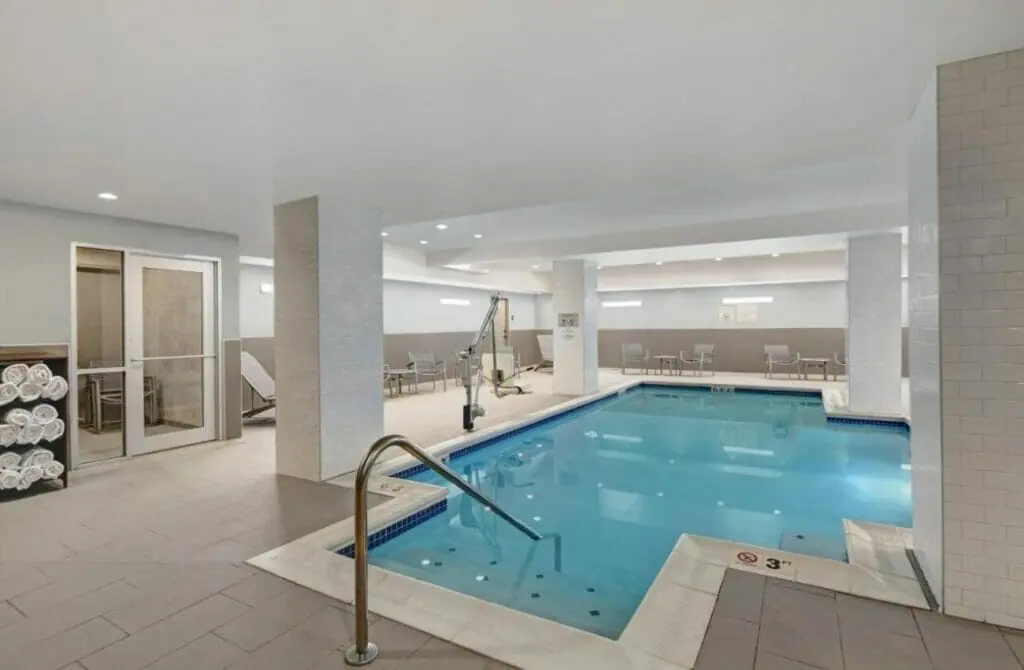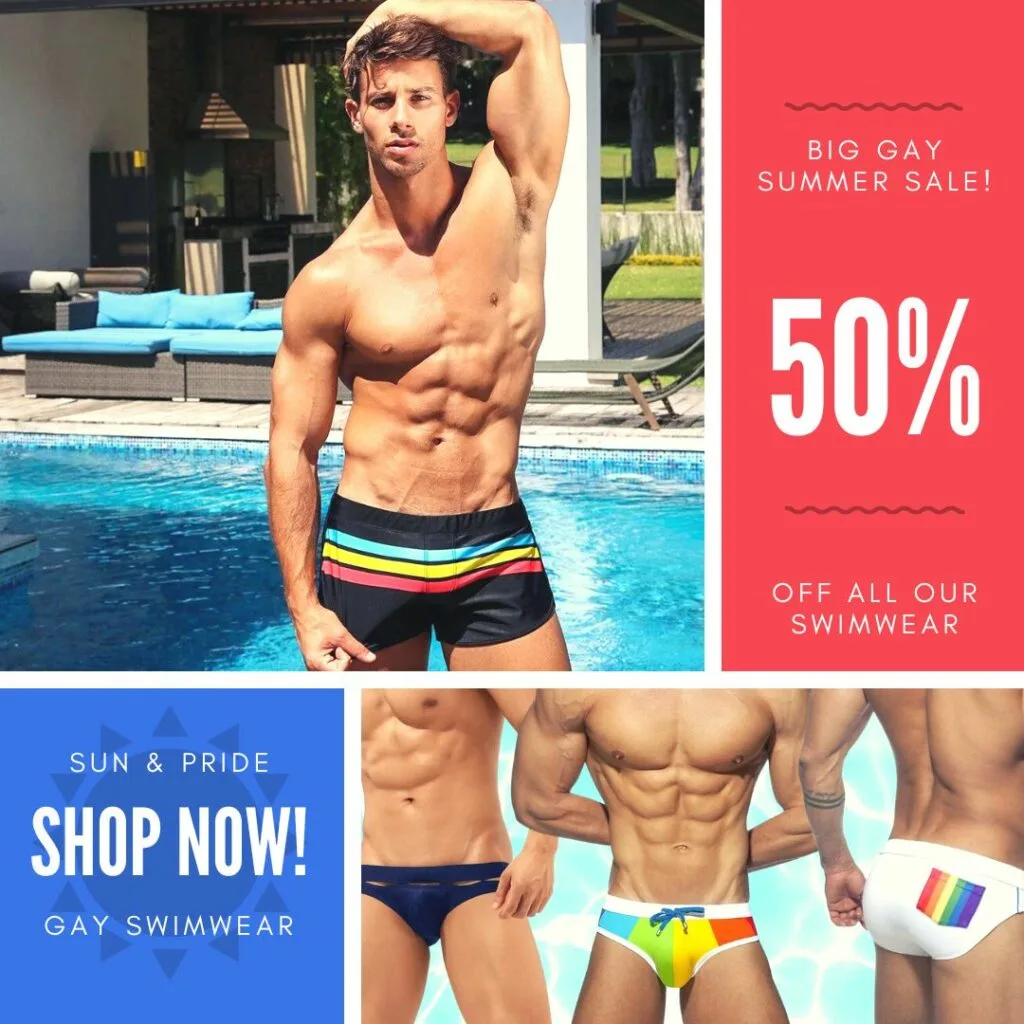 Gay Nightlife in Cincinnati, USA
Are you just dying for a lively, queer-friendly nightlife scene? Look no further than Cincinnati! This Midwestern city is quickly gaining a reputation for its vibrant LGBTQ+ bar and club scene. There's something for every taste, from trendy cocktail lounges to high-energy dance clubs. And the best part?
The city's hospitality culture may say Midwest snooze on the outside, but inside, it's saying, "You'll feel right at home." It's also saying get ready to party! Let's look at all the sexiest spots, queerest holes in the wall, and hottest gay bars in sinful Cincinnati!
Exploring the gay and gay-friendly nightlife in a new city can be one of the most exciting and rewarding experiences while traveling – and Gay Cincinnati is no exception. Not only will you have the opportunity to meet new people and make friends, but you'll also get a taste of the local culture and learn more about the city's LGBTQ+ community.
Going out and experiencing the queer and queer-friendly nightlife in a new city can also be a great way to break out of your comfort zone and try new things. Whether dancing the night away at a gay club or mingling with locals at a gay-friendly bar, you'll have the chance to make memories and create lasting connections.
So, don't be afraid to leave your comfort zone and explore the gay and gay-friendly nightlife in Cincinnati. You'll be glad you did!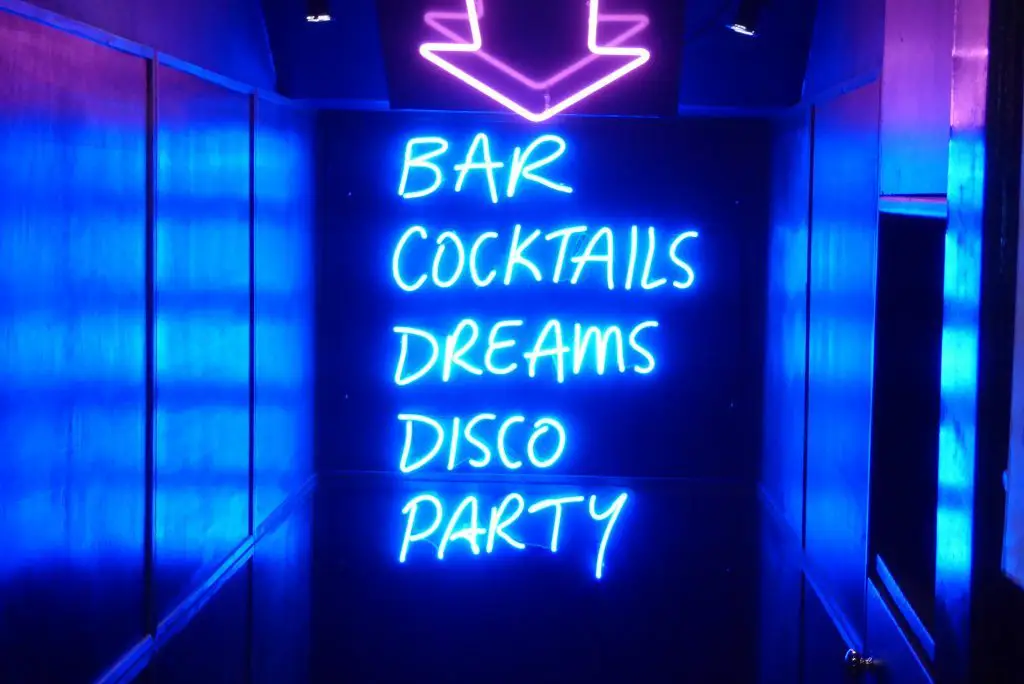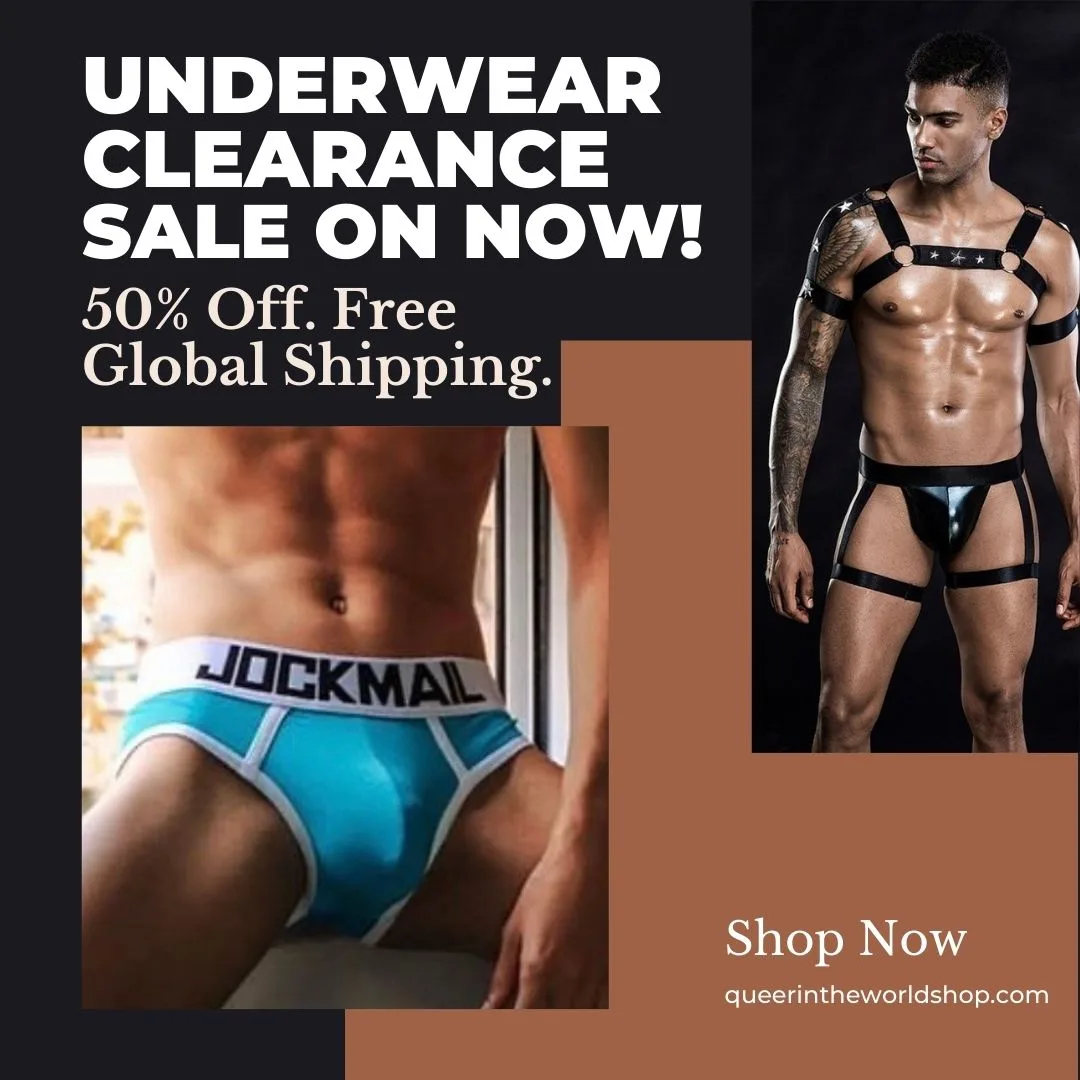 Gay Clubs in Cincinnati, USA
Bar 901 is the perfect cozy neighborhood gay bar for those wanting to catch up with friends over a drink. This gay-owned and gay-staffed bar is located in downtown Cincinnati and has a friendly and welcoming atmosphere.
Happy hour runs every day from 4 to 8 p.m. The bar has an outdoor area, couches, and plenty of seating. Bar 901 is a dive, but it's a fun and intimate spot with art on the walls, private tables, and a fully stocked bar. It's the perfect place to sit back, relax, and enjoy a drink while catching up with friends.
Experience a piece of history and immerse yourself in the friendly community vibe at Rosie's Tavern in Covington, Cincinnati. This charming gay bar was built in 1896 as a tavern and has become a beloved historical landmark.
Inside, the exposed brick walls adorned with art and signs and the jukebox and hanging lights set the perfect atmosphere for a relaxing evening. Enjoy a cold draft beer and chat with the welcoming locals. Rosie's Tavern is a must-visit for anyone looking for a cozy and inviting place to grab a drink.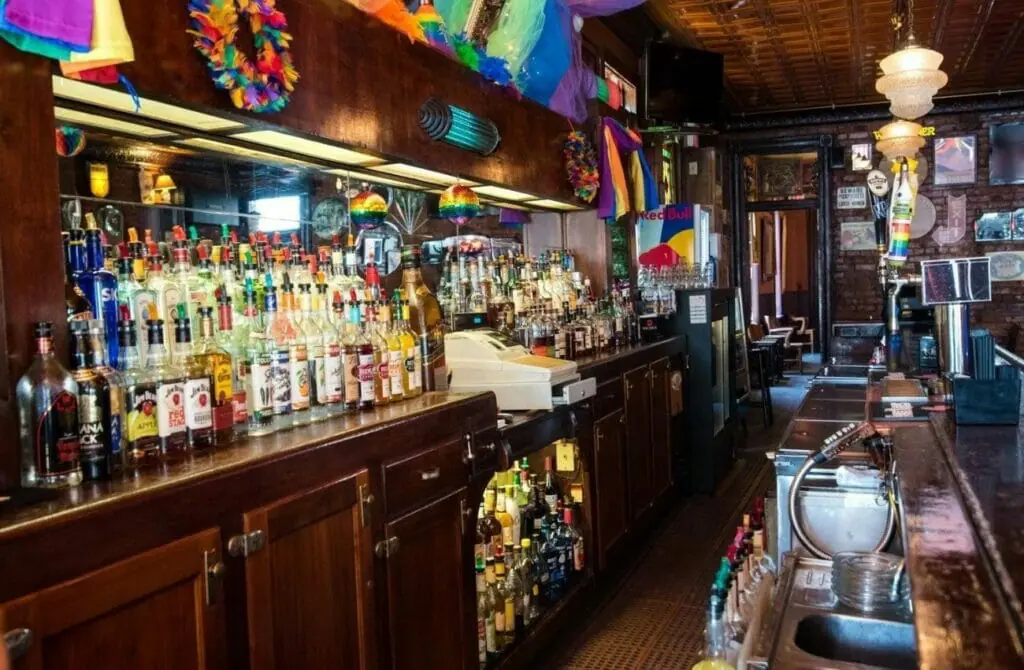 Tucked into the heart of Cincinnati's bustling Vine and West Hollister, Home Base Tavern is a super popular gay bar just a stone's throw away from the University of Cincinnati's main campus. Boasting an electric atmosphere, Home Base Tavern is the go-to for happy hours, karaoke nights, trivia, and beer pong competitions.
As a former lesbian bar, it has since evolved into an all-inclusive and diverse venue. With something happening every night, the tavern has become a melting pot for locals and visitors alike. Whether you're up for a singalong or a game of pool, you're guaranteed to have a fun-filled night at Home Base Tavern!
Step into Cincinnati's trendiest LGBTQ+ gay bar and lounge, The Birdcage! With its themed nights throughout the week, including weekends filled with dance, this is one of the most happening bars in town.
Get your singing voice ready for karaoke on Wednesdays. At the same time, Thursdays are 90s Nights, Drag Saturdays are all about stunning performances, and Football Sundays will let you watch your favorite sports with fellow queer sports enthusiasts.
The disco balls and glitter on the ceilings create an atmosphere of fun and inclusivity. And don't forget to try their fabulously queer cocktail selection while you're there!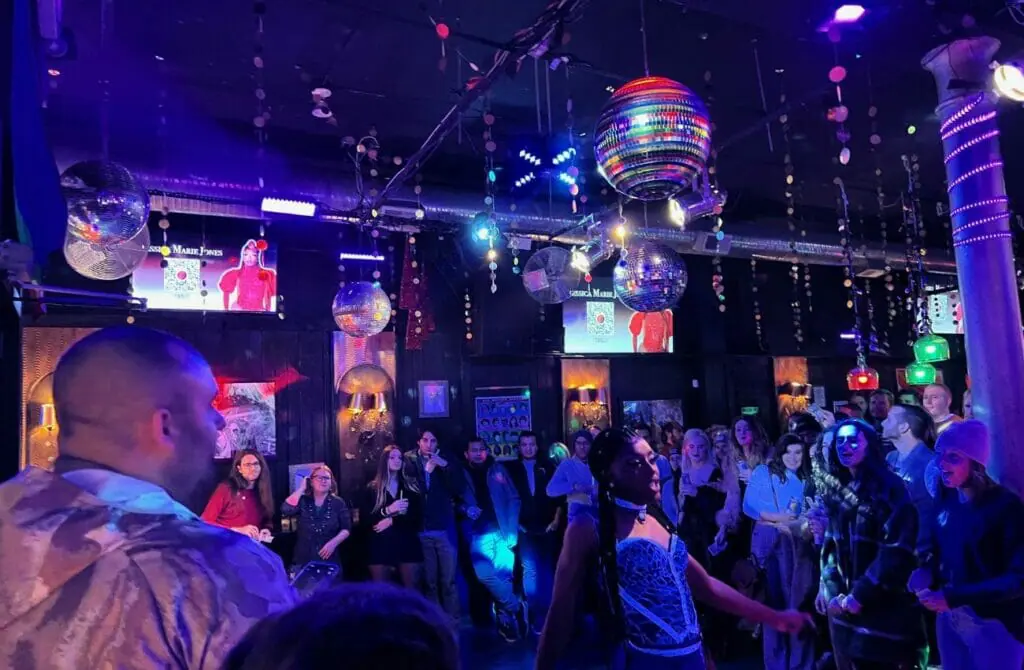 Located just across the Ohio River in Covington, Kentucky, Bar 32 is a hidden gay bar gem for queer travelers visiting Cincinnati. This cozy bar has a welcoming neighborhood vibe, complete with a pool table and karaoke nights.
And with a great selection of beers and cocktails, it's the perfect place to relax and unwind. During Pride Month, the bar even has a rainbow crosswalk outside. Whether you're looking to catch up with friends, play a game of pool, or sing your heart out, Bar 32 has something for everyone. Please take advantage of their famous Crockpot Cook-Offs every Sunday!
Looking for a chill, comfy spot to hang out with friends? Look no further than Crazy Fox Saloon! Located in a trendy Cincinnati neighborhood, this gay bar has a welcoming and inclusive vibe that makes everyone feel at home.
The bar attracts a diverse crowd, with transgender folks feeling particularly at home here. Happy hour runs from 3 to 8 pm, Wednesday to Saturday, so you can enjoy drink specials while playing pool, pinball, or watching TV. With a cheap jukebox, a patio, and free Wi-Fi, there's always something fun to do at Crazy Fox Saloon.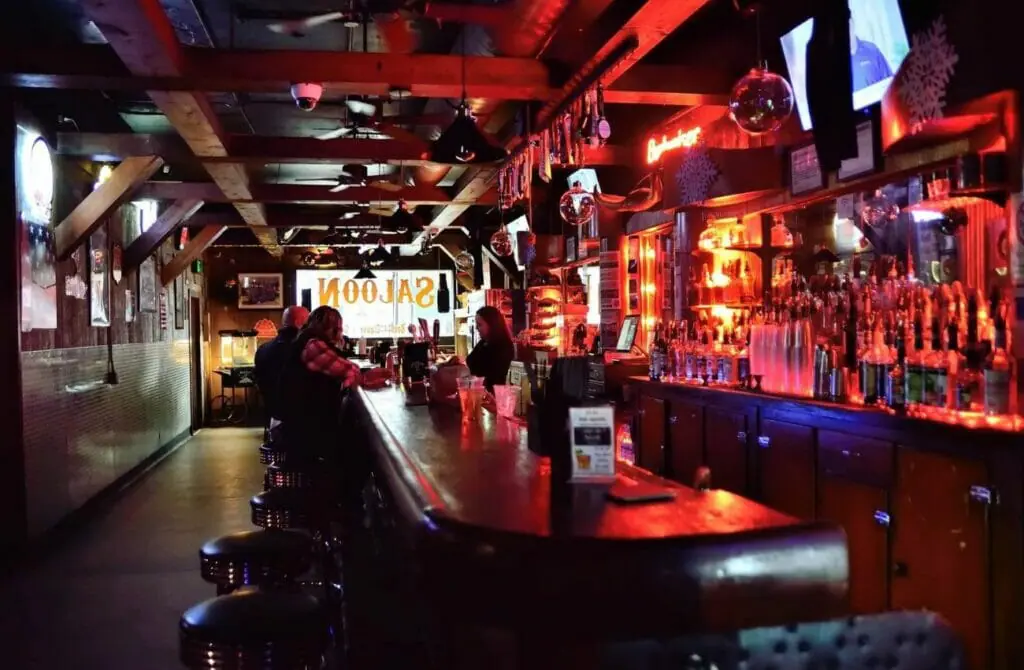 Gay Parties in Cincinnati, USA
In 1973, Cincinnati was at the cusp of social change. It was the time when the GLBT community gathered on Fountain Square to march for gay rights awareness. The modern gay rights movement was in its early stages, and the bravery displayed by those 40 men and women was unparalleled. Cincinnati has come a long way since then.
Every year, the Cincinnati Pride parade celebrates progress in promoting inclusion and acceptance for the Greater Cincinnati LGBTQIA+ community and its allies.
The parade starts at 7th Street & Plum, passes through Vine St past Fountain Square, and ends at Sawyer Point & Yeatman's Cove. While food and drinks are available along the parade route, this event is more about progress than just a party. It's an opportunity to come together and celebrate individuality.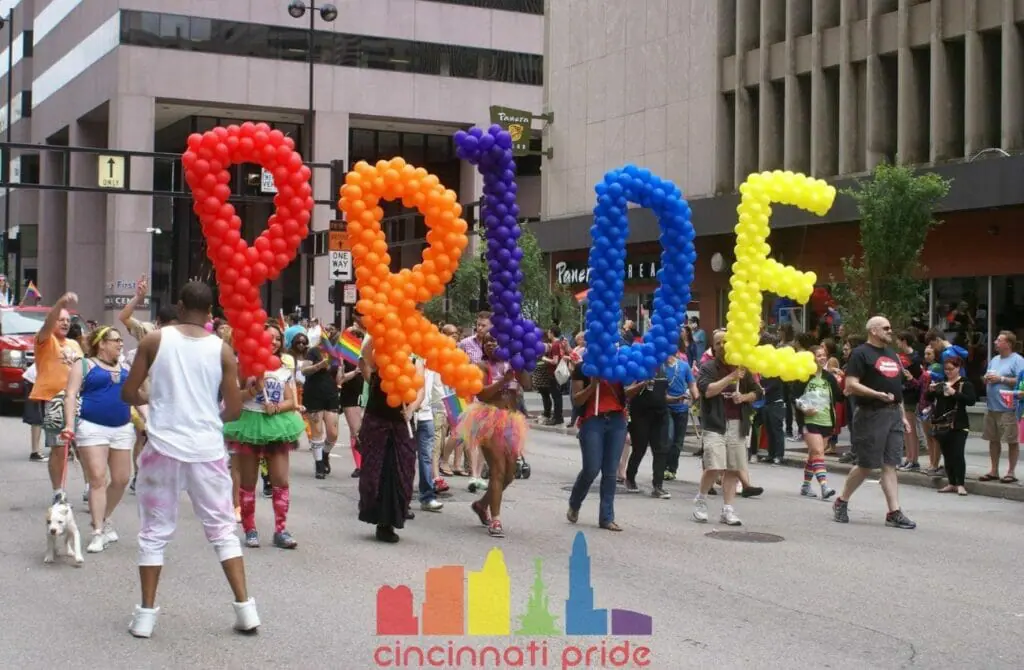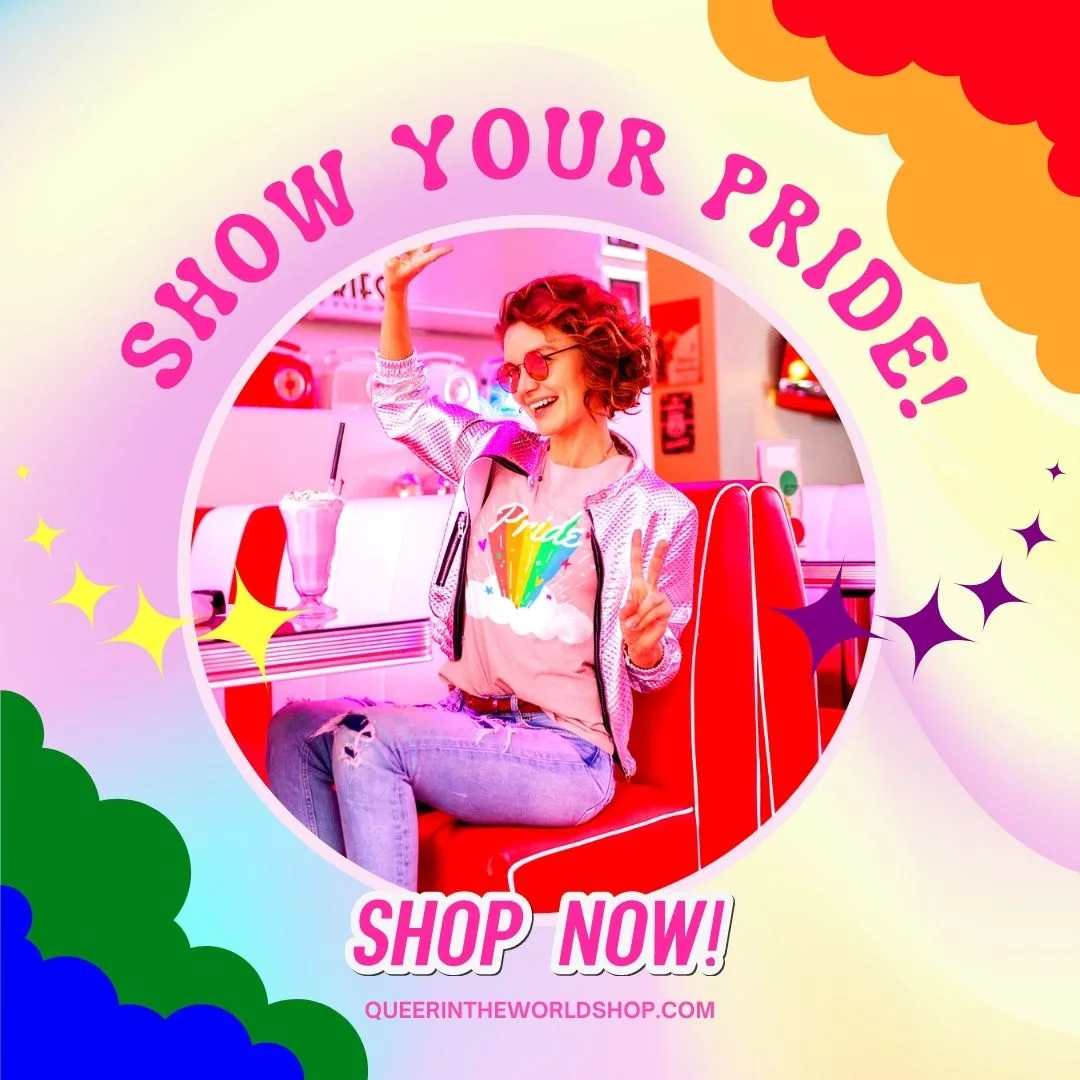 Gay Saunas & Cruising Clubs in Cincinnati, USA
When traveling to a new city, it can be exciting to head out for more than just a stiff drink. One aspect of the Gay Cincinnati scene that many queer men enjoy is visiting gay saunas and cruising clubs.
Sure, the sauna culture in Cincinnati is not as hedonistic as in Amsterdam, Barcelona or Berlin, but these venues still offer a chance to meet new people, socialize, and engage in sexual activity – without resorting to gay hookup apps.
However, it's important to remember that these venues can vary greatly in terms of atmosphere, clientele, and rules, so it's a good idea to prepare yourself before visiting. If you are apprehensive, we advise studying our guide to visiting a gay bathhouse for the first time, which should help set your mind at ease and always practice safe sex.
Additionally, it's important to be aware of and respect local laws and customs regarding gay venues and sexual activity. With a little planning and an open mind, visiting gay saunas and cruising clubs can be a fun and exciting part of your gay Cincinnati travel itinerary.