Welcome to Gay Cleveland, Ohio! Cleveland was once home to one of the largest gay communities in the United States and has played a significant role in the LGBTQ rights movement. Known as the "Rock and Roll Capital of the World," Cleveland is a vibrant city dipped deep in rich cultural history. Cleveland is home to one of the oldest gay bars in the country, The Leather Stallion Saloon, which opened its doors in 1970.
Today, Cleveland's gay community thrives with various gay-friendly establishments, events, and attractions. The city boasts several gay bars and clubs and a growing number of LGBTQ-owned businesses. In addition, Cleveland is home to the Gay Games, an international sporting event that attracts athletes and super hot boys from around the world.
But there's much more to Cleveland than just its gay community. History buffs will appreciate the city's many landmarks and historic sites, such as the Terminal Tower and the West Side Market. The city is also known for its world-class museums, including the Rock and Roll Hall of Fame and the Cleveland Museum of Art.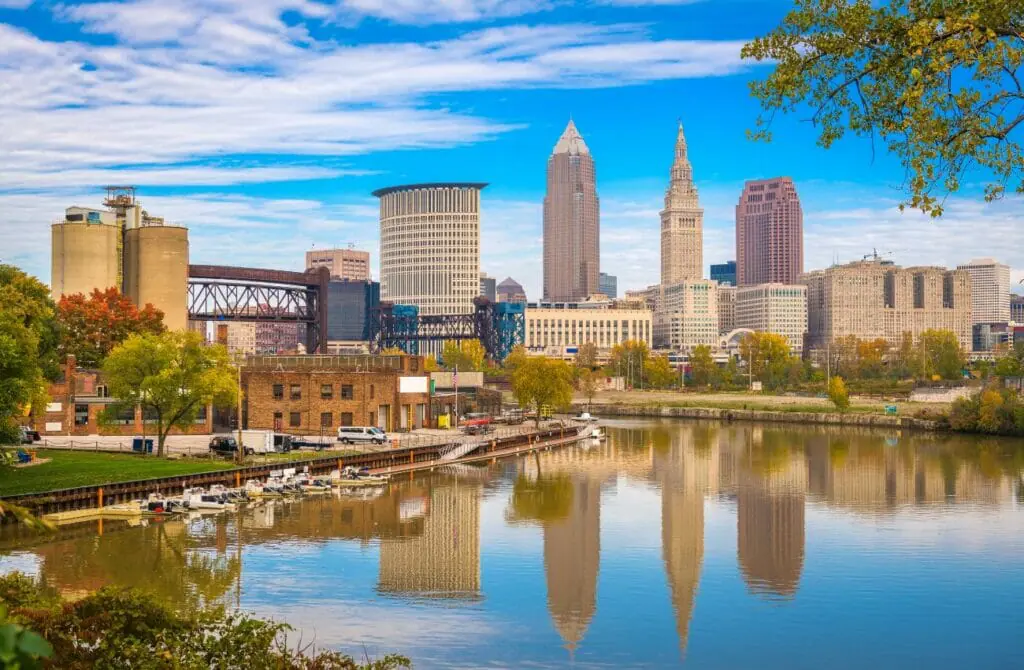 Cleveland's dining scene is also something to be savored, with a diverse range of cuisines, from traditional Midwest fare to cutting-edge fusion dishes. And, of course, only a visit to Cleveland would be complete with trying the city's famous corned beef sandwiches or Polish Boy sausages.
Whether you're interested in exploring the city's gay culture, museums, landmarks, or vibrant dining scene, Cleveland has something for everyone. So click those slippers three times, Baby! Because there is nowhere like Cleveland!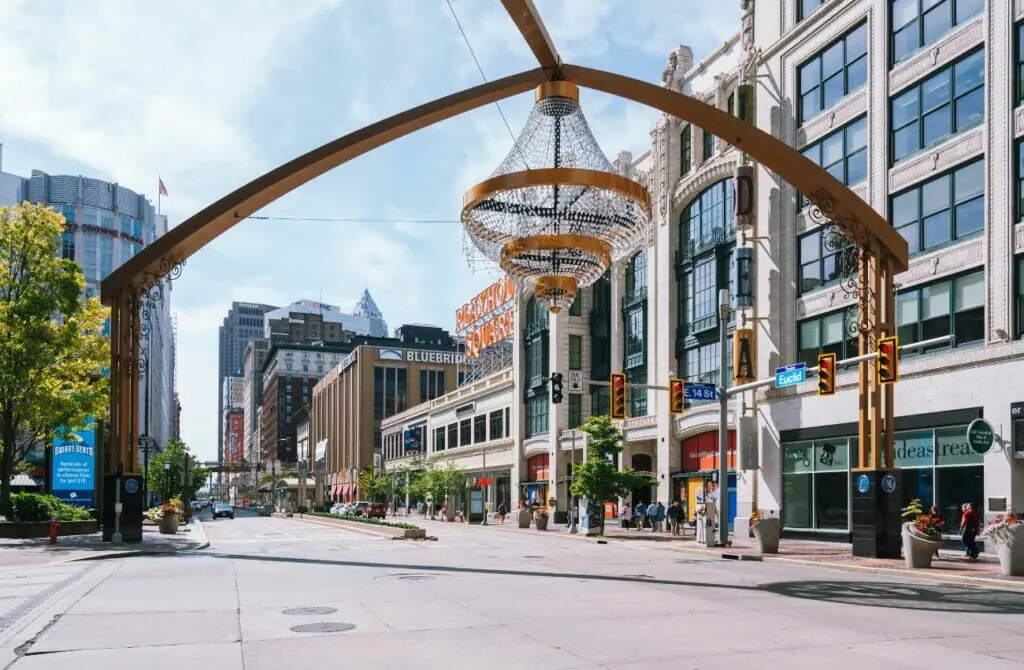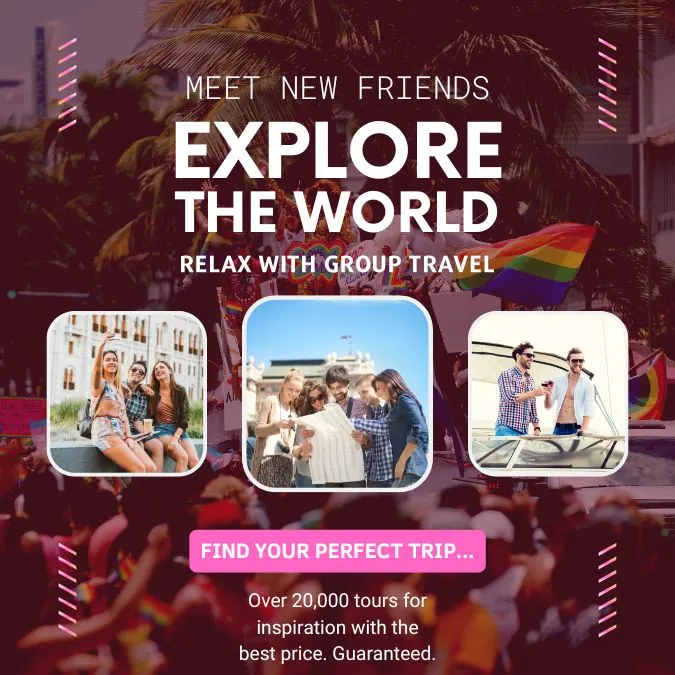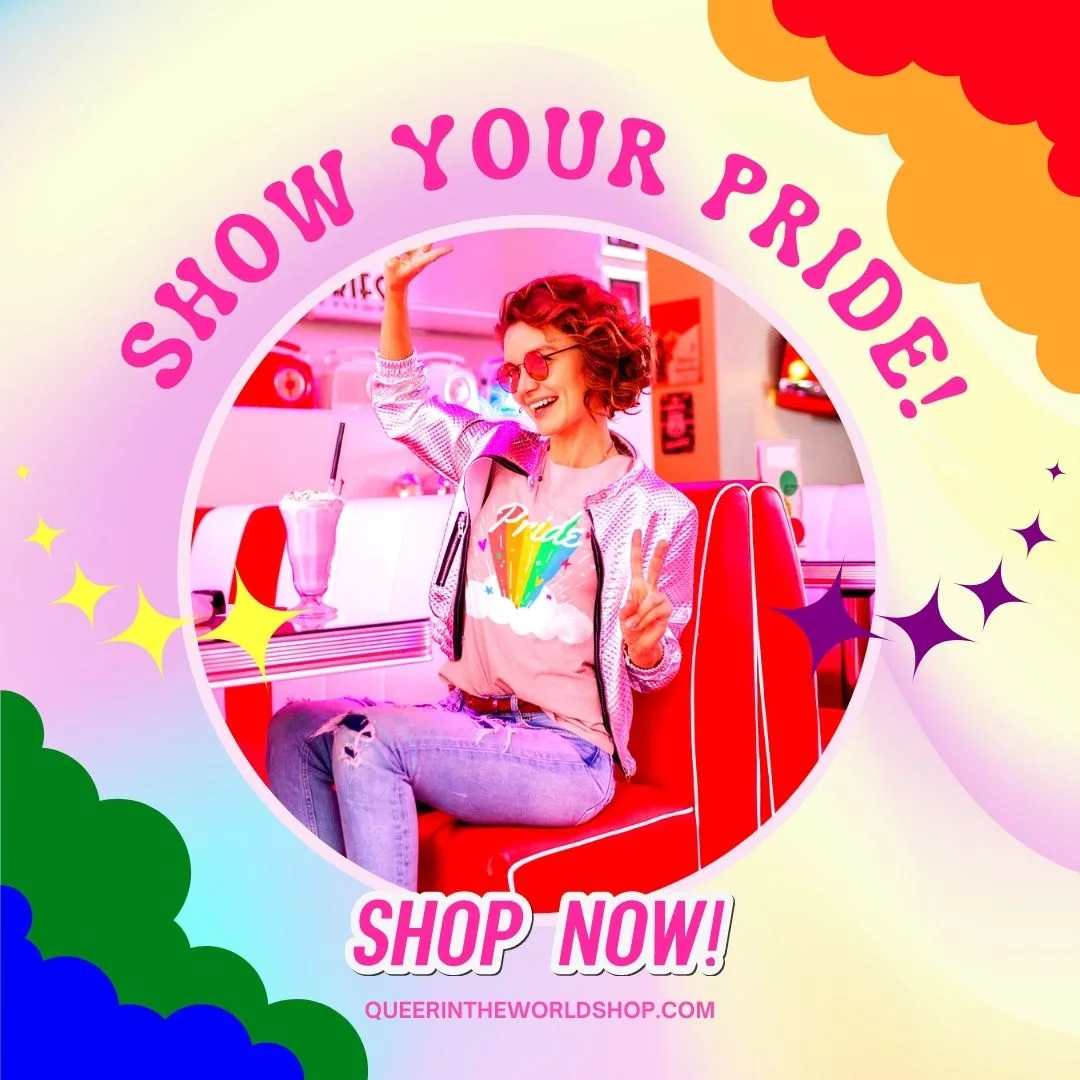 Attractions in Gay Cleveland, USA
As a new visitor to Gay Cleveland, there are many things to see and do, regardless of your sexual orientation. One of the best ways to experience any new city is to visit some of its most iconic landmarks and attractions, including historical monuments, museums, and art galleries.
We also love gazing at architecture up close, exploring parks and gardens, sampling the local cuisine, visiting local markets, and attending cultural events such as festivals, concerts and shows.
Even as the out-and-proud queer we are, we still love to explore the city and its culture in the same way as everyone else. Doing so allows us to learn more about the city and its people and better understand the local culture. As such, these are our favorite must-see attractions in Cleveland.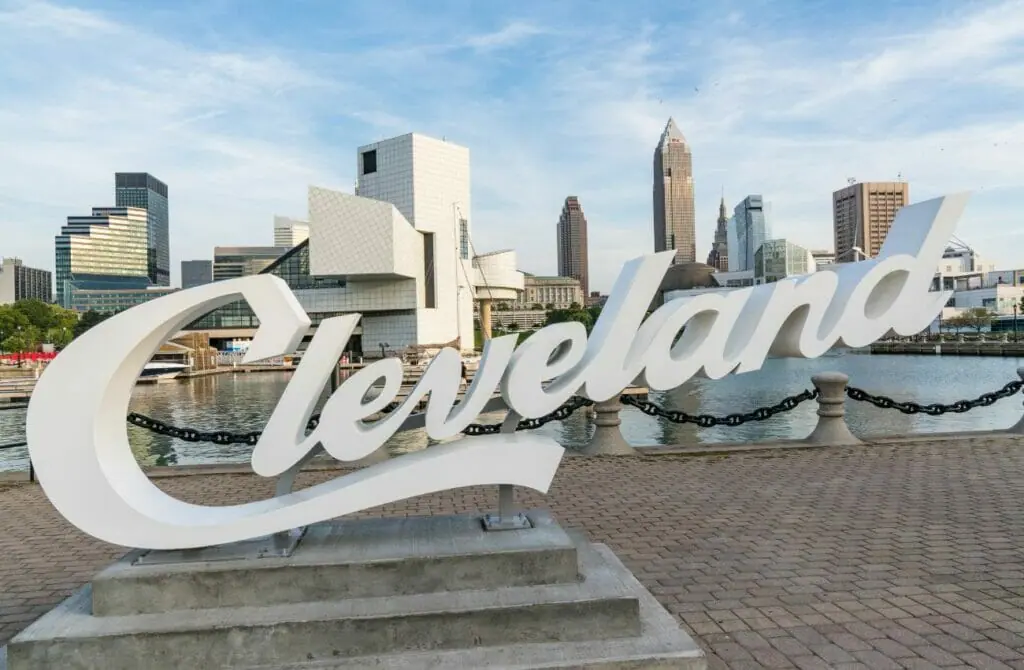 The Cleveland Museum of Art is a must-visit attraction in Ohio, welcoming more than half a million visitors annually.
Built-in 1913, the museum's classic Gregorian marble structure houses an impressive collection of nearly 45,000 works of art, some of which date back to 6,000 years ago. Exhibits are thoughtfully arranged in chronological order, allowing visitors to experience the evolution of art through the centuries.
Children can also enjoy the museum's play studio filled with fun activities. Keep an eye out for special events and exhibits during your visit. Take the chance to explore this extensive museum, one of the largest in the US.
Enter through Wade Park to access the South Entrance and the 1916 Building, where you'll discover the East and West Wings, North Building, and a spacious courtyard connecting them. Whether you're an art enthusiast or just looking for a fun and informative experience, the Cleveland Museum of Art is a must-see attraction in Ohio.
Playhouse Square in Cleveland is one of the city's most vibrant and exciting attractions. The theater district boasts America's second-largest performing arts center, making it a must-visit spot for theater enthusiasts.
Playhouse Square offers an array of touring Broadway shows, so be sure to check the schedule to see if your favorites are coming to town. But the entertainment continues, as the district is also home to several local productions that run throughout the week.
Beyond the shows, Playhouse Square's historic theaters are worth exploring. The area is also surrounded by fantastic restaurants, cafes, and bars, making it a great place to spend an evening. Whether you're in Cleveland for a day or a more extended stay, Playhouse Square needs to be a part of your trip.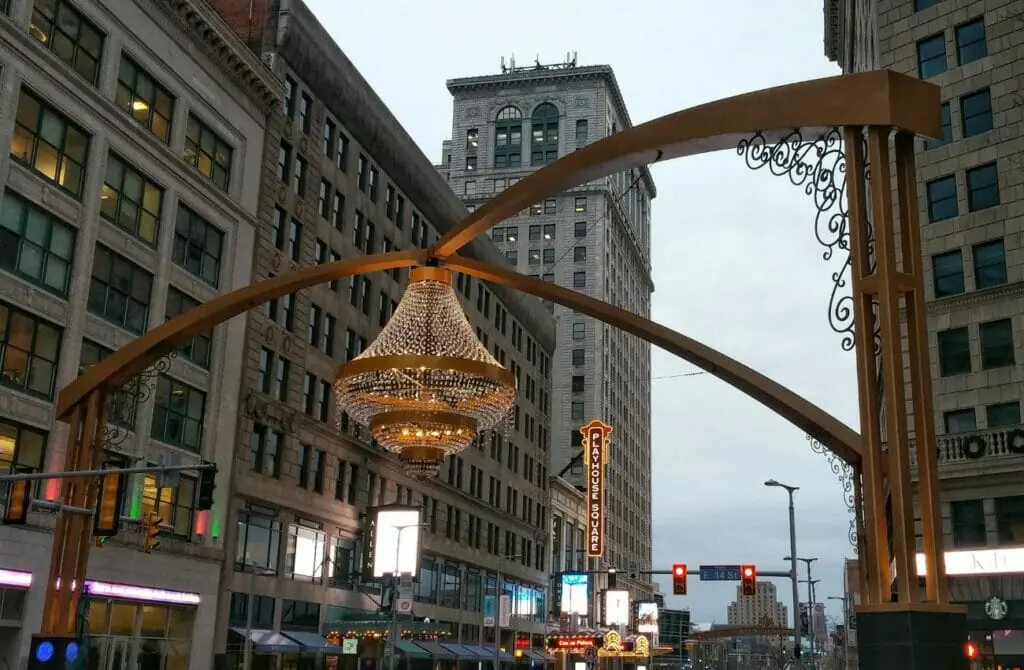 Discover the delicious flavors of Ohio City, one of Cleveland's most sought-after neighborhoods, with a guided walking tour that takes you through its rich culinary scene. Sink your teeth into local specialties and seasonal delights as you explore the unique restaurants and culinary hotspots that make this area popular. You may even find your next favorite gay bar!
Immerse yourself in the living history of the West Side Market, one of the oldest public markets in the United States, and the Ohio City Farm, a flourishing urban farm that supplies fresh produce to many of the area's restaurants.
Delight in the stories and insights shared by some of Cleveland's most beloved local eateries. A walking tour of Ohio City is a must-do for any food lover and a fantastic way to experience this vibrant community's authentic flavors and culture.
Discover the origins of rock and roll and immerse yourself in music history at the Rock and Roll Hall of Fame and Museum, a must-see attraction in Cleveland.
Explore the museum's extensive collection of temporary and permanent exhibits showcasing the best and most iconic rock and roll musicians of all time. Since opening its doors in 1995, it has welcomed over 9 million visitors, from casual tourists to famous rock stars.
From watching films to attending lectures and live performances, there's always something happening here in Cleveland's iconic landmark. No music enthusiast should miss this incredible destination that offers a unique opportunity to experience and appreciate the evolution of rock and roll.
Join the millions of visitors and make your way to the Rock and Roll Hall of Fame and Museum in Cleveland, Ohio.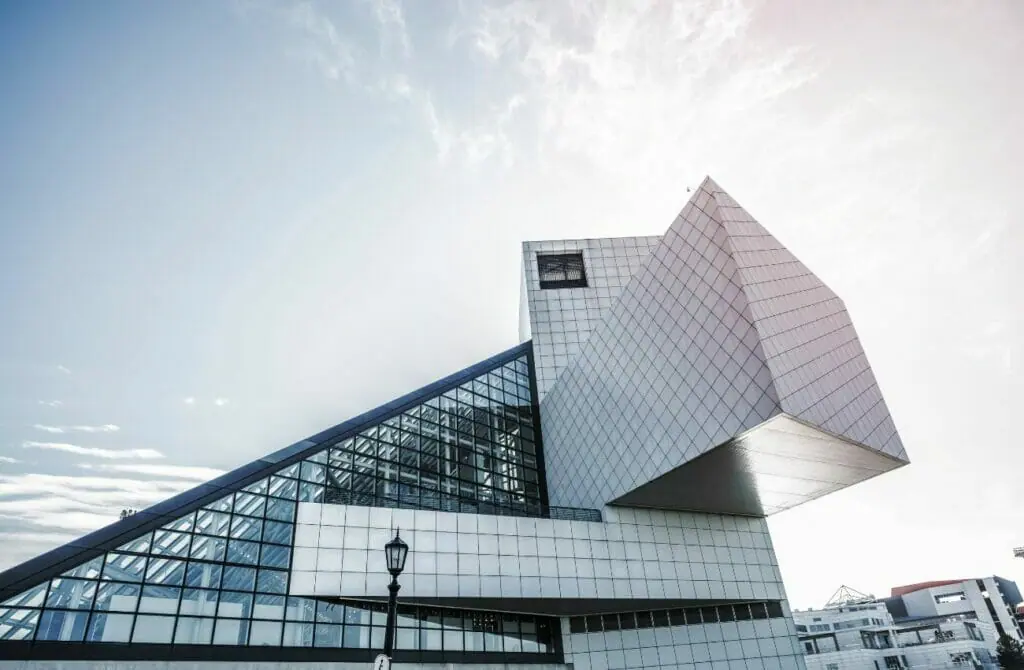 Discover a slice of diverse cultures at the Cleveland Cultural Gardens, a must-visit destination for those exploring Ohio.
Designed by Cleveland State University alumni to be a "peace garden," it boasts 33 different gardens, each telling a unique story about significant historical events in the 20th century. From the Cold War to the First and Second World Wars, the gardens creatively illustrate the influencing factors of each era in American history.
The Cleveland Cultural Gardens are one of the most fascinating things to do in Cleveland, offering a blend of history and beauty. As you stroll through the gardens, take in the unique stories and diverse cultures they represent, and appreciate the peace that emanates from them. You can also delve into the Polish, Czech, and Slovenian Gardens, where you'll experience a vibrant mix of cultures.
Immerse yourself in a world of natural beauty at the Cleveland Botanical Gardens. This 10-acre garden, first established in 1930, is home to a diverse array of stunning plant species, many of which are in full bloom.
The Glasshouse, spanning 18,000 square feet, is the garden's centerpiece and houses numerous plant species from absolutely everywhere. Visitors can tour the 11 different gardens, including the Butterfly Garden, modeled after a Costa Rican rainforest, and the Japanese Garden.
The Inspiration Area is a favorite, offering ideas and inspiration for designing your garden. There is plenty to see and explore, with over 350 rare plant species and 50 different bird species, reptiles, and amphibians. Even if nature isn't your thing, a stroll through these beautiful gardens will rejuvenate the senses. Take advantage of this captivating attraction while in Ohio.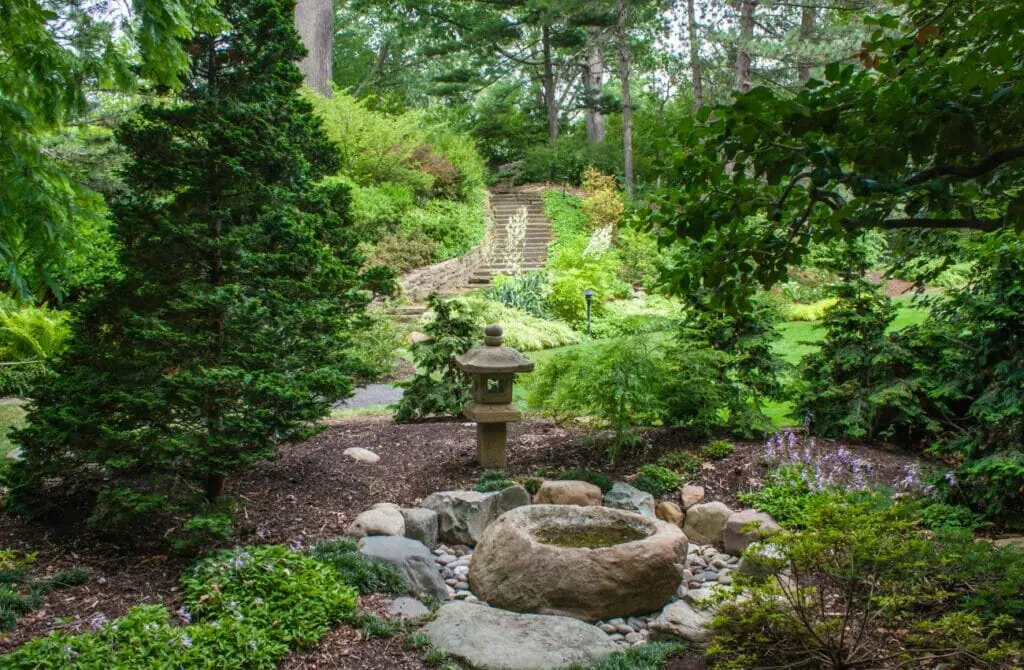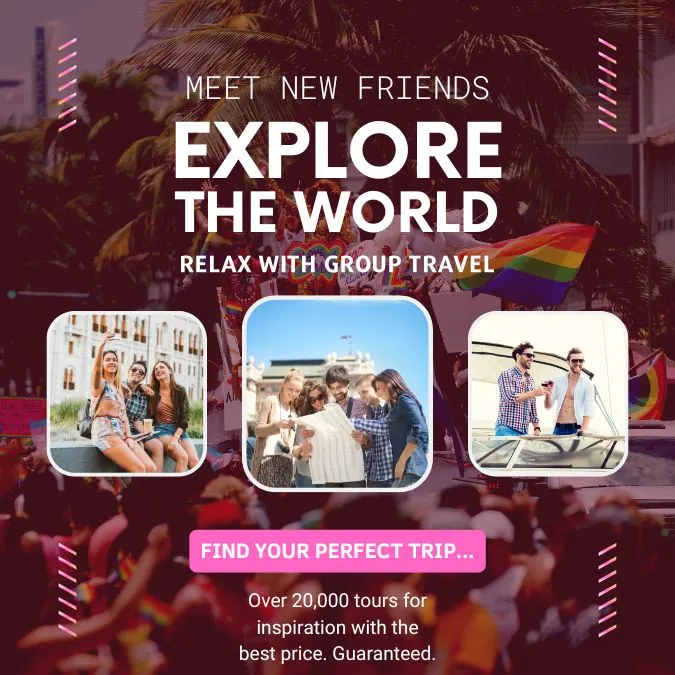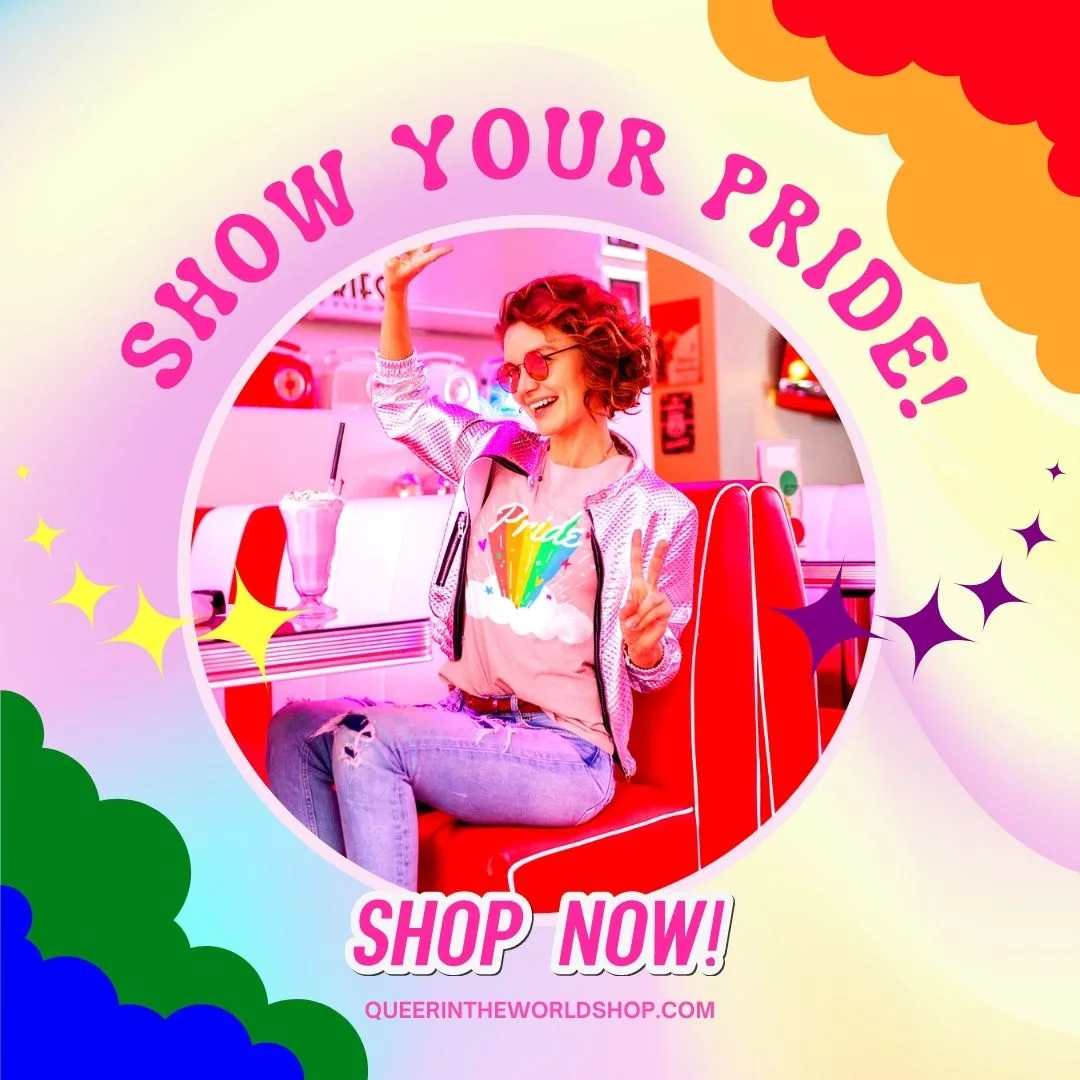 Gay and Gay-Friendly Hotels in Cleveland, USA
Being gay-friendly accommodation means that the establishment is welcoming and inclusive to guests who identify as LGBTQ+. This can include, but is not limited to, having policies and practices that demonstrate a commitment to creating a safe and inclusive environment for LGBTQ+ guests, such as non-discrimination policies and providing support and resources for LGBTQ+ travelers.
Some gay-friendly accommodations may also provide amenities specifically catering to the LGBTQ+ community, such as rainbow flags or literature about local LGBTQ+ events or resources. Furthermore, gay-friendly accommodations may be located in an area known for being LGBTQ+ friendly.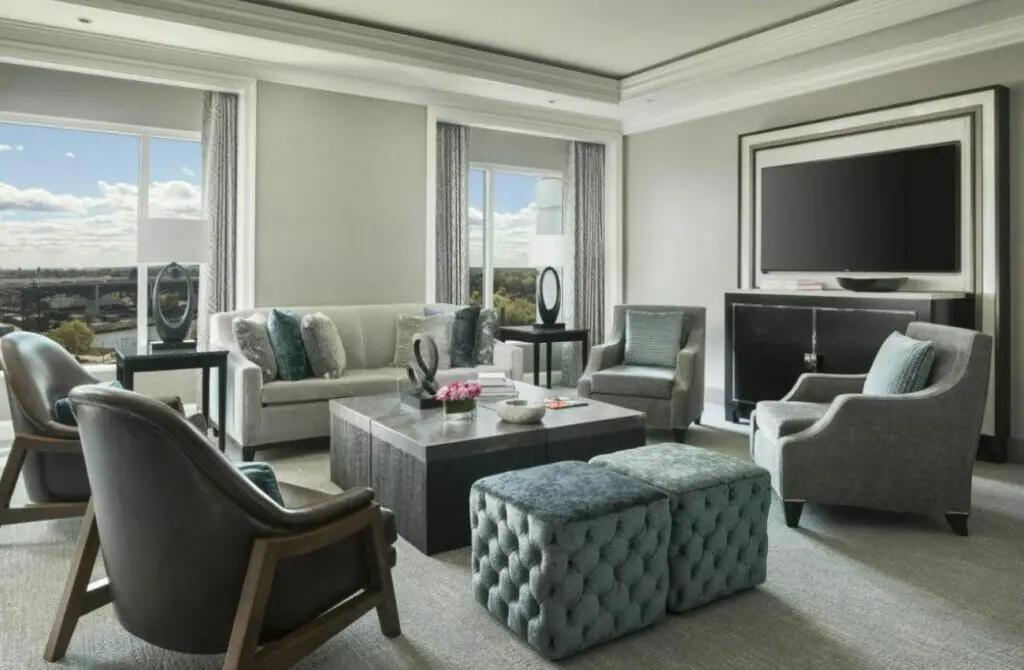 While Cleveland does not have any specifically gay hotels or resorts, these are the most fabulous and pro-actively gay-friendly hotels in Cleveland. There are also hundreds more hotel and hostel options in Cleveland if none suit your desired budget, facilities or area – but these are the best hotels according to other gay travelers and us.
Whatever your needs are, Cleveland has you covered.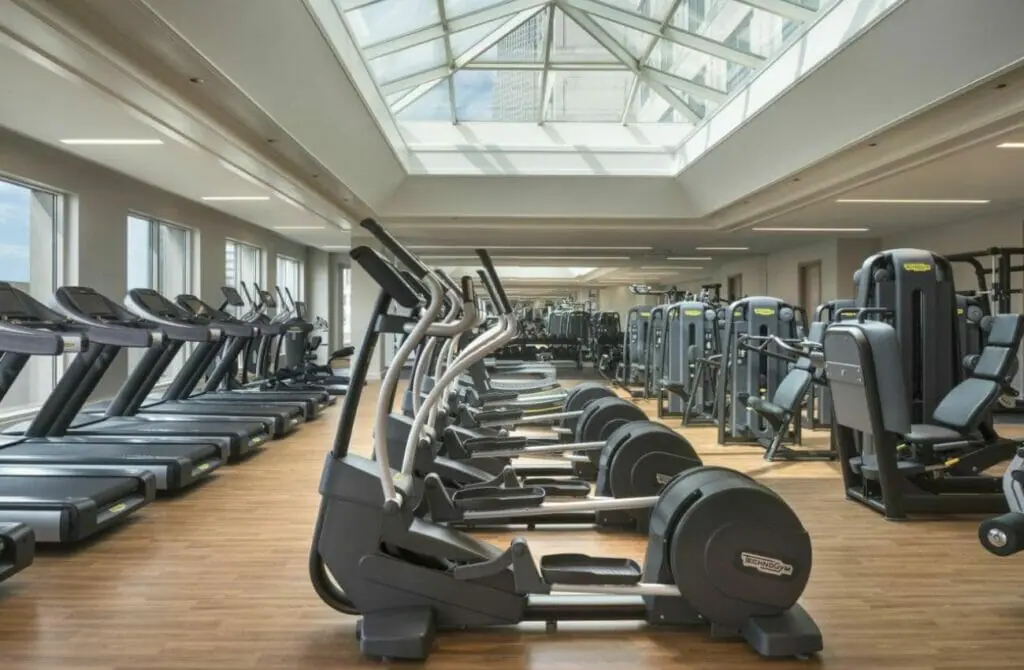 The Ritz-Carlton, Cleveland, is a luxurious gem near Progressive Field and the Rock and Roll Hall of Fame. The opulent decor and extravagant furnishings make this hotel a truly lavish experience. Each guest room is immaculately designed and well laid out for ultimate relaxation.
The breathtaking lobby boasts a cozy fireplace, and the bar serves only the finest libations. The impeccable staff provides exceptional services, including dry cleaning and town car service. Every morning, indulge in a cooked-to-order breakfast in the comfort of your room. Book your stay at The Ritz-Carlton, Cleveland, for an unforgettable experience.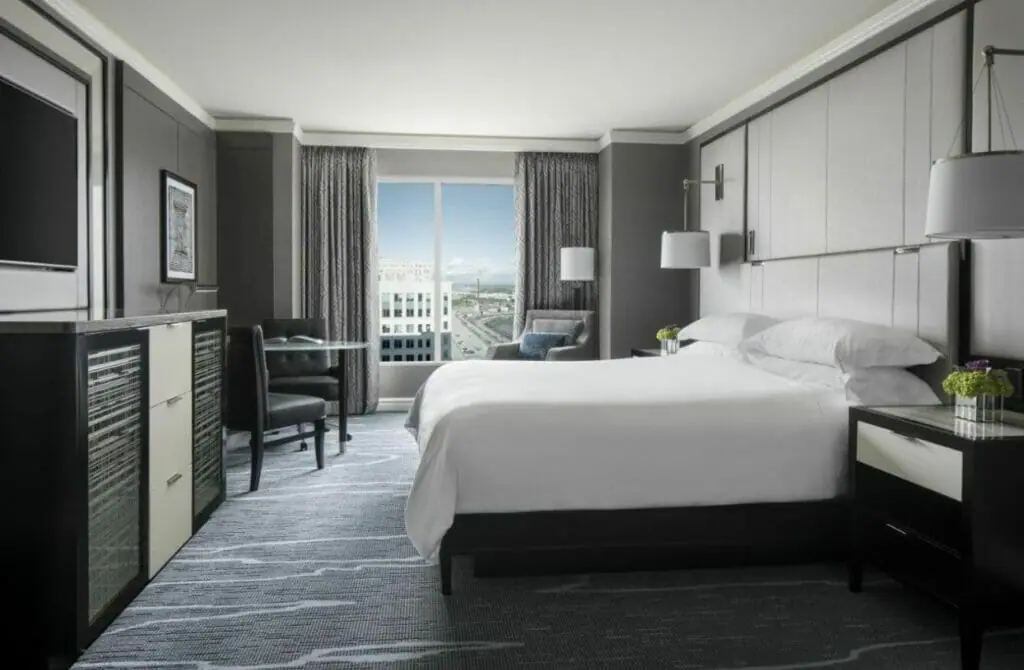 The Kimpton Schofield Hotel offers a lavish stay near Cleveland's best attractions. This luxurious hotel features a free daily manager's reception, a coffee shop, and top-notch dry cleaning/laundry services. Take in the splendor of Bett's, the onsite restaurant, for a delectable dining experience. Enjoy a cooked-to-order breakfast and free bicycle rentals to explore the city.
The hotel's prime location is just a short stroll from Rocket Mortgage Stadium, making it the perfect stay for sports enthusiasts. Impeccable attention to detail and warm, hospitable staff make this hotel a gem. The rooms are impeccable and spotless, and the service is unparalleled.
Nestled near Progressive Field and the Rock and Roll Hall of Fame, Metropolitan at The 9, Autograph Collection exudes an artistic and lavish charm. It boasts a grocery store, rooftop terrace, and dry cleaning and laundry services. Indulge in the American cuisine served at the onsite restaurant, Ledgers, while enjoying the staff's warm hospitality.
The luxurious rooms feature a spacious seating area with a fireplace, beautiful lighting, and a huge soaking tub and shower. The on-property restaurant is a culinary delight, and The Vault bar is a cool and chic spot to sip on exquisite cocktails. Metropolitan at The 9 is an unforgettable experience for a sophisticated traveler.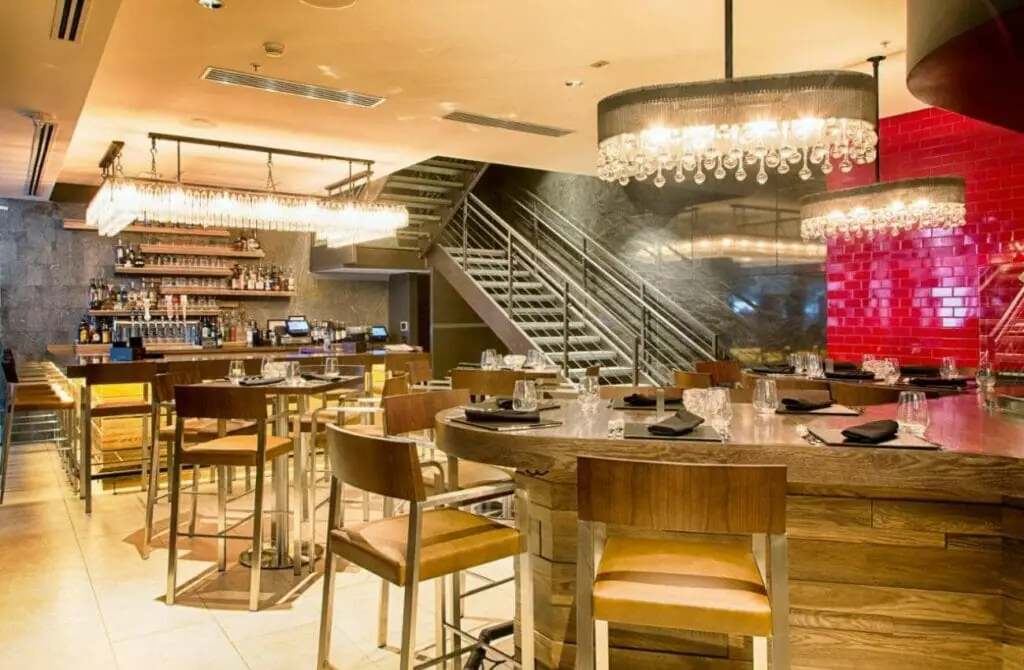 While the premier hostel of Cleveland is transitioning to a group living dorm, there are still affordable options for travelers who want to spend more on going out and not on staying in. Four Points By Sheraton Cleveland Airport provides an affordable alternative for travelers who prefer to splurge on entertainment rather than accommodations.
This lavish hotel features amenities such as dry cleaning and laundry services, a bar, and a fully-equipped gym. The onsite restaurant, The Hub Bar & Grill, offers delectable American cuisine and a fantastic happy hour. The hotel is immaculate, with a stunning interior design that exudes luxury.
The staff is extremely welcoming and always willing to help. When you stay at Four Points, you'll feel like you're indulging in a five-star experience at a fraction of the price.
If you're looking for a comfy stay in the heart of Westlake, Hyatt Place Cleveland / Westlake / Crocker Park is your spot. It's close to the Crocker Park shopping district and Lake Erie Nature & Science Center. Fuel up for the day with the complimentary continental breakfast and shop until you drop on site.
The 24/7 Gallery Menu serves delicious American cuisine while the lobby fireplace makes you feel at home. You'll find it hard to leave the comfort of the spacious and clean rooms, but when you do, the friendly staff and beautiful reception area will make you feel welcomed back.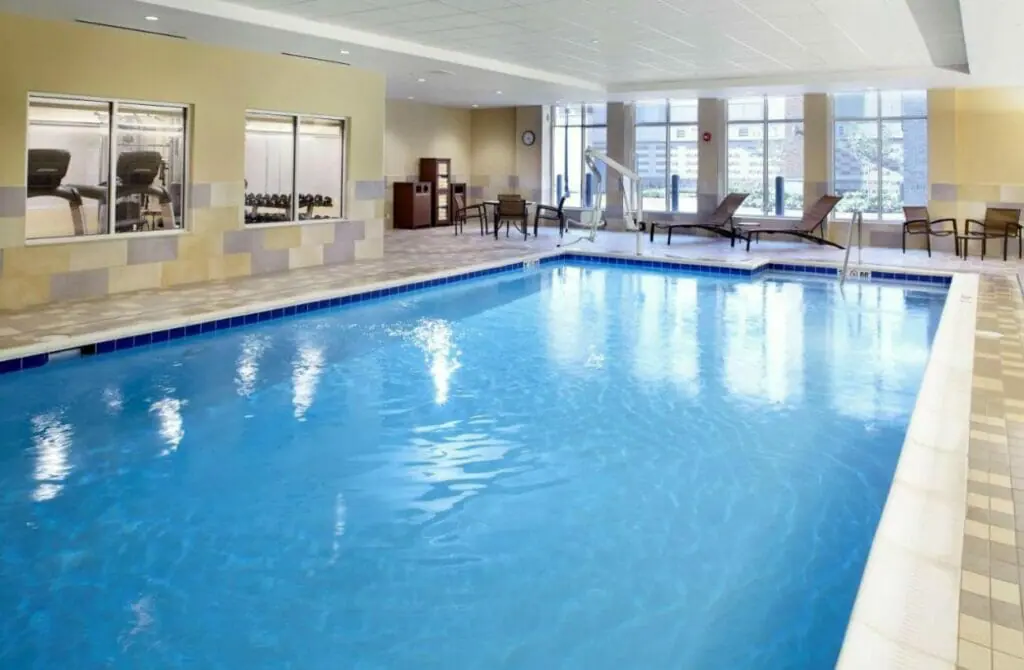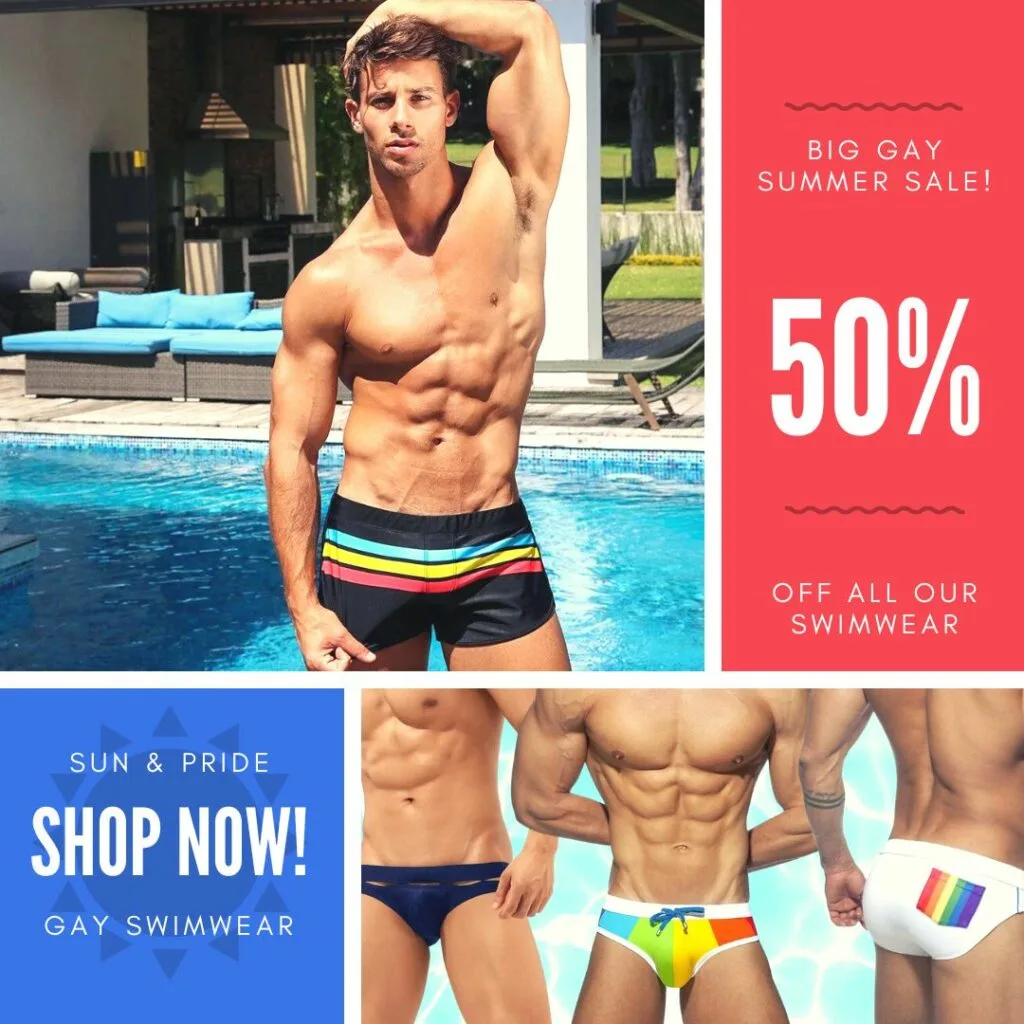 Gay Nightlife in Cleveland, USA
Cleveland's vibrant, diverse, and inclusive nightlife makes it a prime destination for the LGBTQ+ community. The city has a rich history of LGBTQ+ activism, and that legacy can be felt in the welcoming and accepting atmosphere of its bars and clubs. From gay bars to queer-friendly clubs, Cleveland offers a range of options for visitors looking for an unforgettable night out.
Cleveland has it all if you're looking for a cozy dive bar or a high-energy dance club. The city's gay nightlife scene is known for its friendly atmosphere and diverse crowds, so you're sure to feel at home no matter where you go. So grab your friends and get ready for a night out on the town in one of America's most LGBTQ+-friendly cities.
Exploring the gay and gay-friendly nightlife in a new city can be one of the most exciting and rewarding experiences while traveling – and Gay Cleveland is no exception. Not only will you have the opportunity to meet new people and make friends, but you'll also get a taste of the local culture and learn more about the city's LGBTQ+ community.
Going out and experiencing the queer and queer-friendly nightlife in a new city can also be a great way to break out of your comfort zone and try new things. Whether dancing the night away at a gay club or mingling with locals at a gay-friendly bar, you'll have the chance to make memories and create lasting connections.
So, don't be afraid to step out of your comfort zone and explore the gay and gay-friendly nightlife in Cleveland. You'll be glad you did!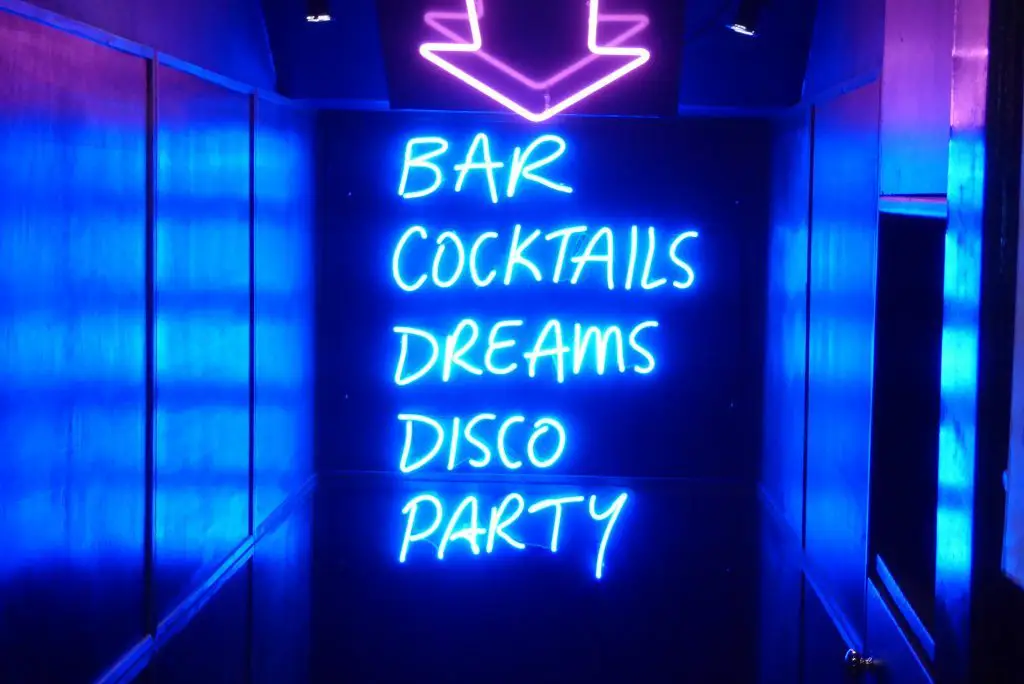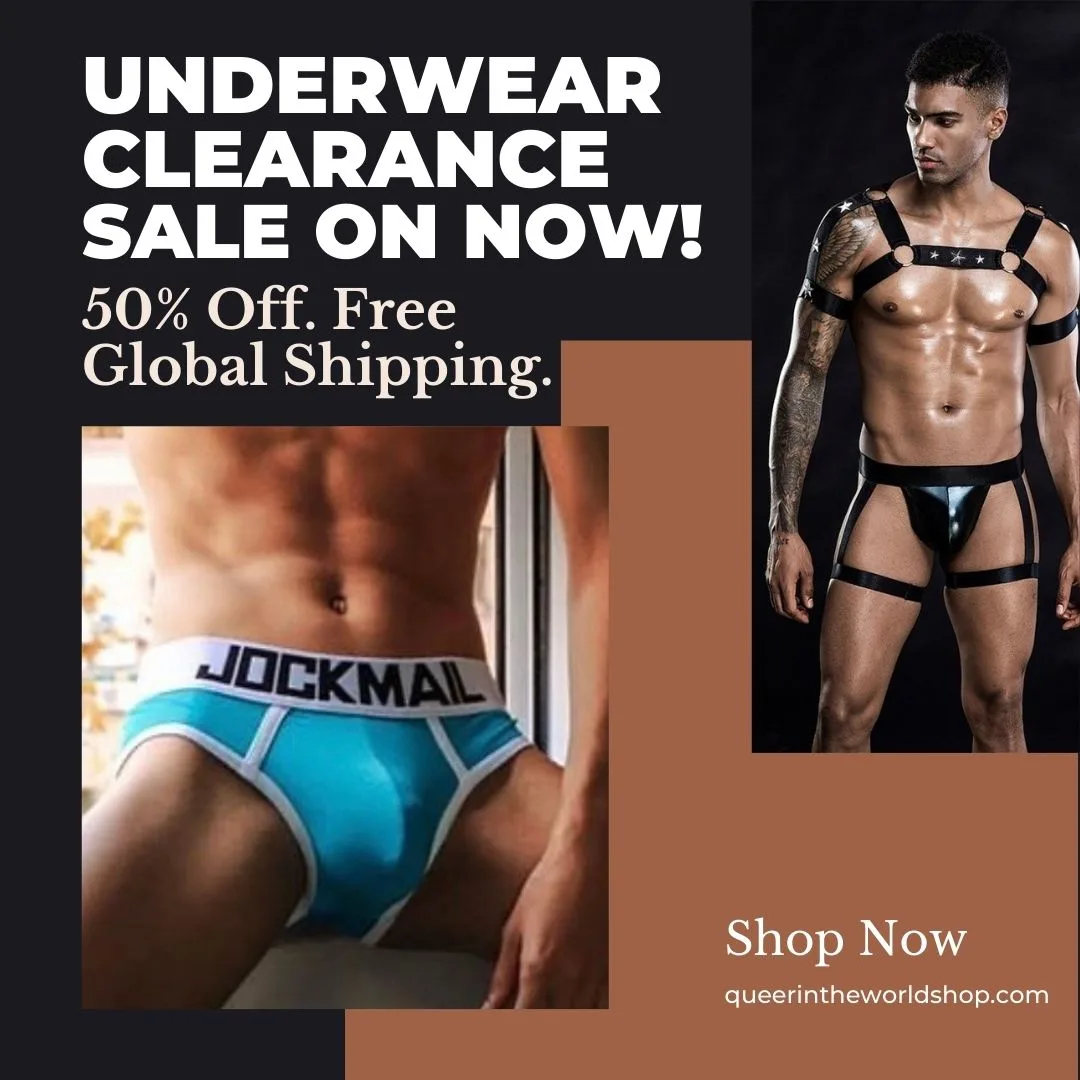 Gay Clubs in Cleveland, USA
For a night out with the locals, look no further than The Hawk, a beloved gay bar in Cleveland that has been serving drinks since 1933. Nestled on Detroit Avenue, the city's lively gay district, this humble hotspot boasts a fully stocked jukebox, a pool table, and a spacious patio, making it the perfect spot to kick back with a cocktail and some friendly faces.
Inside, retro cocktails flow freely in a laid-back atmosphere, complete with TVs and games. See why The Hawk has become a staple of Cleveland's gay scene.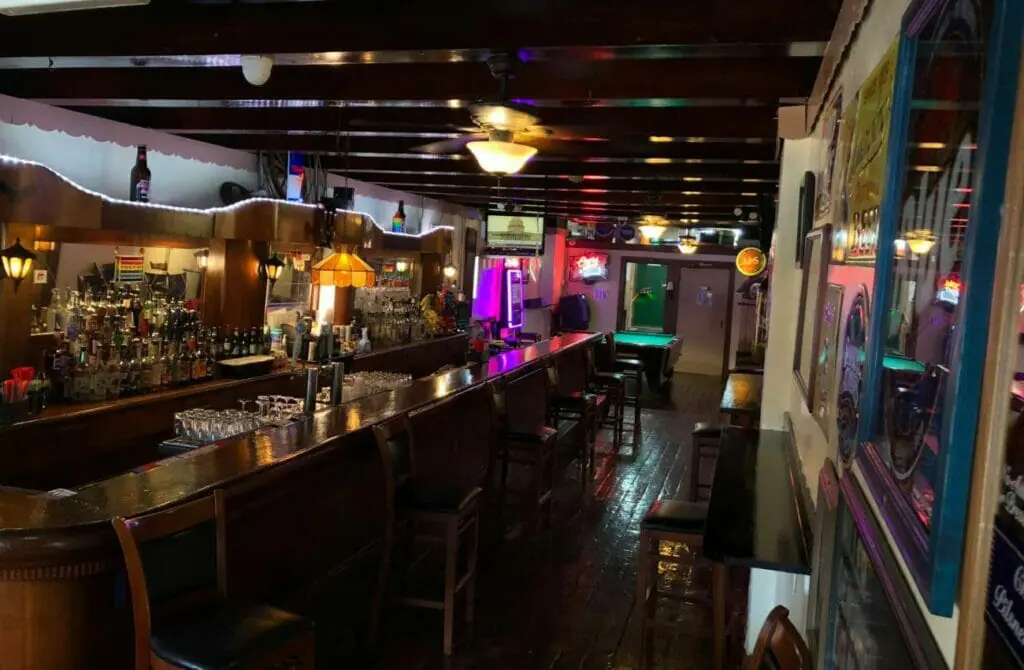 With a small stage for live performances, a welcoming atmosphere, and exceptional service, Cocktails Cleveland is a must-visit spot for any LGBTQ+ traveler looking for a good time! Located on Detroit Ave, this vibrant gay bar offers everything from karaoke and dirty dancers to an unbeatable happy hour.
Open from Wednesday to Sunday, Cocktails hosts various live events and themed nights throughout the week. The bar is trendy among Cleveland's LGBT+ foodies, thanks to its fun food-themed events like patio cookouts and Sunday potlucks. Don't miss out on the fun at Cocktails Cleveland!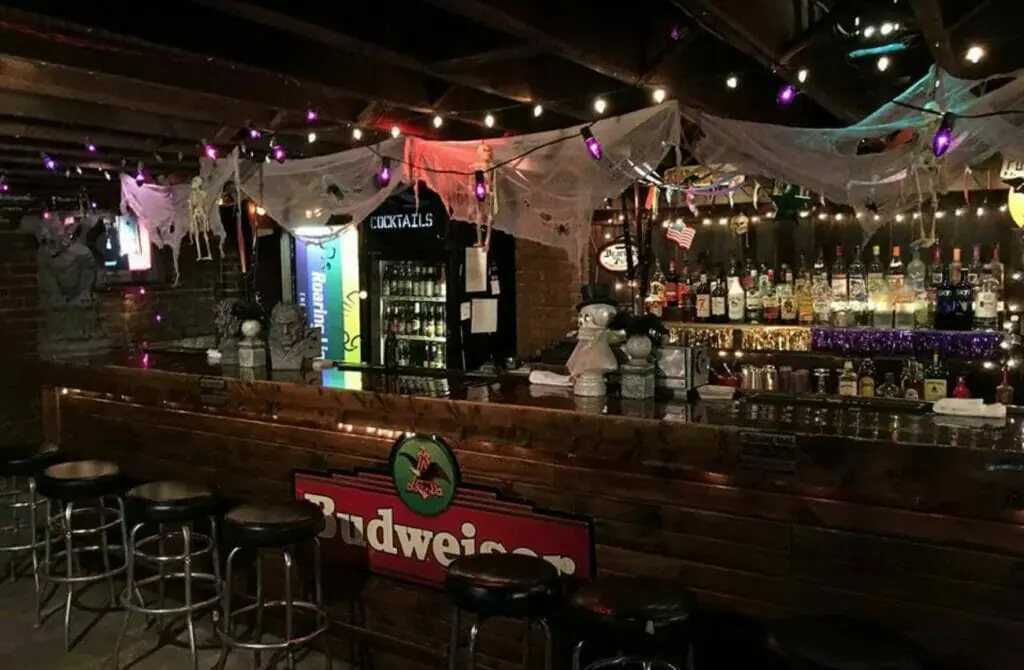 Sunter or sashay, come in however you want, honey! In Greater Cleveland's historic Old Brooklyn neighborhood, this gay bar is a come-as-you-are must-visit for cocktail and craft beer enthusiasts. Offering a diverse range of creative cocktails and tasty craft beers, there's something to satisfy every palate.
The bar is open seven days a week and regularly hosts special events that cater to Cleveland's queer community. Whether you want to unwind after work or spend a fun-filled weekend with friends, this bar has you covered!
Looking for a stylish and fun-filled evening out? Look no further than Twist Social Club! This upscale Cleveland gay bar in Edgewater is a fantastic place to enjoy delicious food, signature cocktails, and amazing music. With multiple levels and a spacious dance floor, Twist is the perfect place to let loose and have a blast.
Come for the daily themed events, including trivia and karaoke, or spin your favorite tunes on the jukebox. Whether you're in the mood for dancing, mingling, or just enjoying a night out with friends, Twist has got you covered!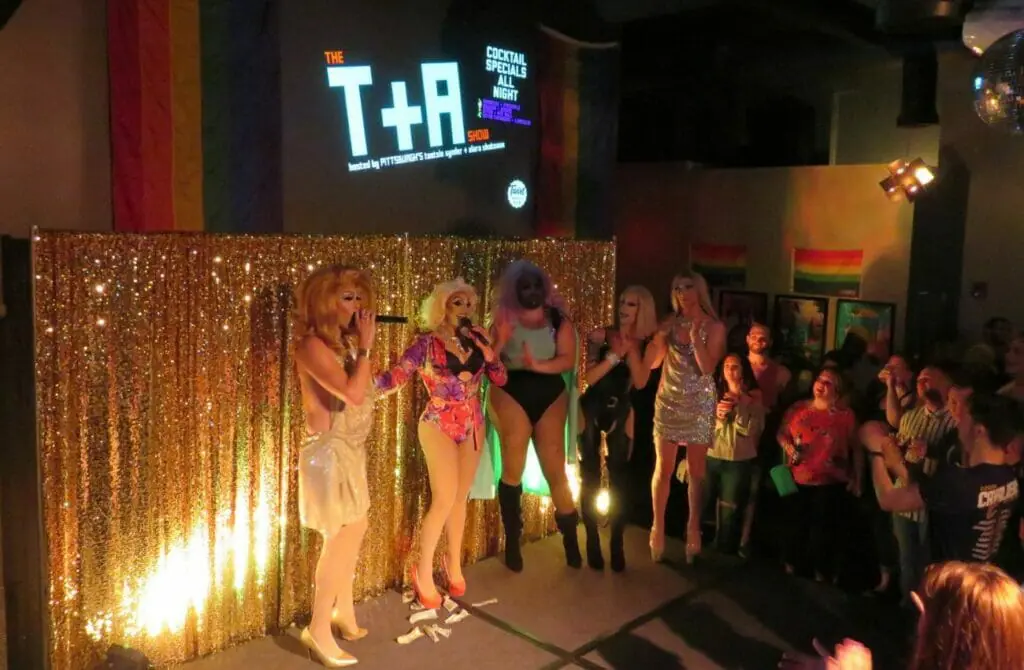 Are you looking for a classic leather bar experience in Cleveland? Look no further than the Leather Stallion Saloon! This historic gay bar has been a cornerstone of the St. Clair neighborhood since 1970 and welcomes everyone, regardless of their leather preferences.
This casual bar is perfect for unwinding after a long day with a spacious patio, tasty food, and a laid-back atmosphere. Join in on one of their many fun events throughout the week, and mingle with the friendly crowd of locals and visitors alike. Don't miss out on this jewel of Ohio's gay scene!
Vibe Bar and Patio in the West Boulevard area is so much fun! This hotspot is famous for its spacious brick-walled patio, where you can enjoy delicious cocktails and drinks in a cozy and modern interior.
Whether you're looking to shoot some pool, enjoy happy hour specials, or party with theme nights, Vibe has something for everyone. So why not join the fun crowd at Vibe gay bar and patio? It's the perfect spot to let loose after work or on the weekend!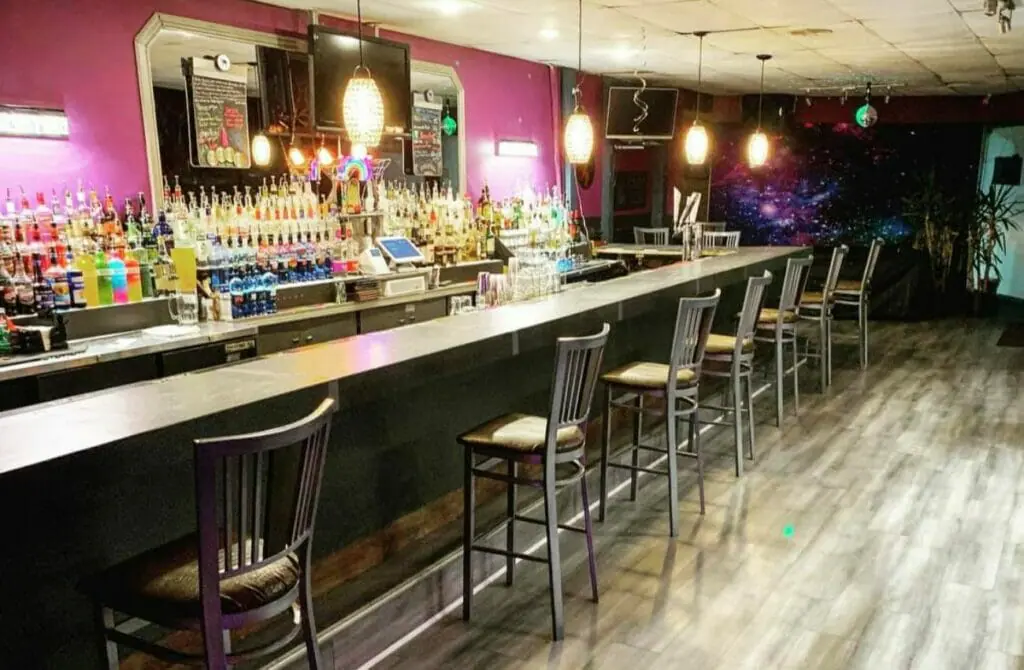 Cruising & Gay Saunas in Cleveland, USA
When traveling to a new city, it can be exciting to head out for more than just a stiff drink. One aspect of the Gay Cleveland scene that many queer men enjoy is visiting gay saunas and cruising clubs.
Sure, the sauna culture in Cleveland is not as hedonistic as in Amsterdam, Barcelona or Berlin, but these venues still offer a chance to meet new people, socialize, and engage in sexual activity – without resorting to gay hookup apps.
However, it's important to remember that these venues can vary greatly in terms of atmosphere, clientele, and rules, so preparing yourself before visiting is a good idea. If you are apprehensive, we advise studying our guide to visiting a gay bathhouse for the first time, which should help set your mind at ease and always practice safe sex.
Additionally, it's important to be aware of and respect local laws and customs regarding gay venues and sexual activity. With a little bit of planning and an open mind, visiting gay saunas and cruising clubs can be a fun and exciting part of your gay Cleveland travel itinerary.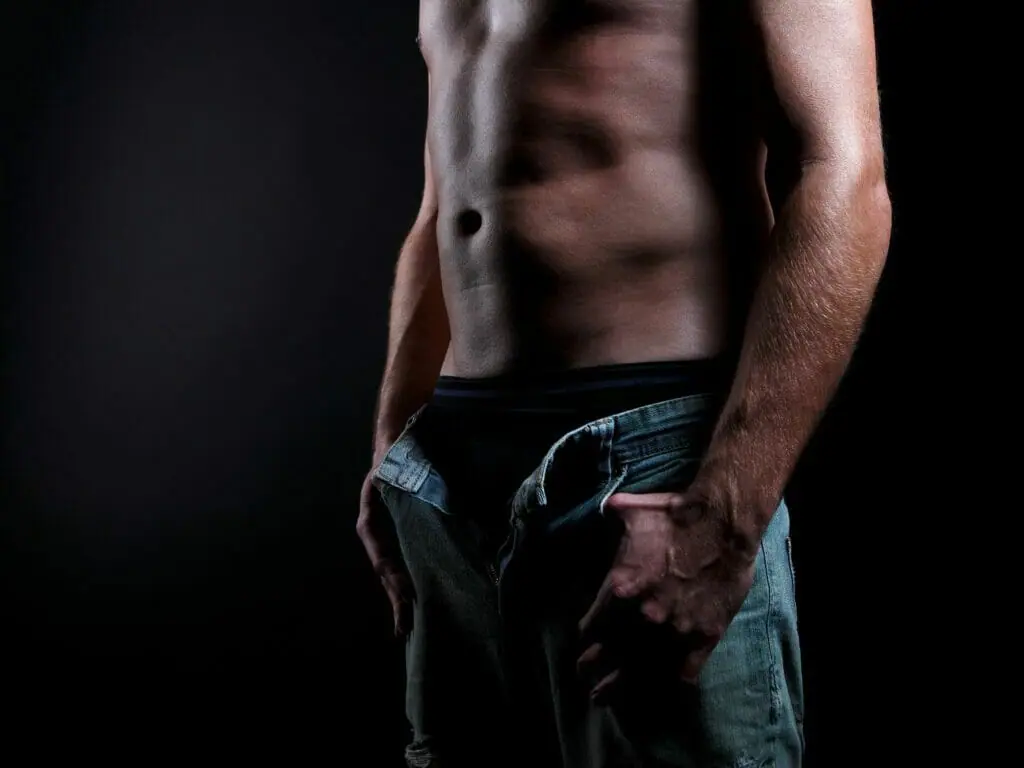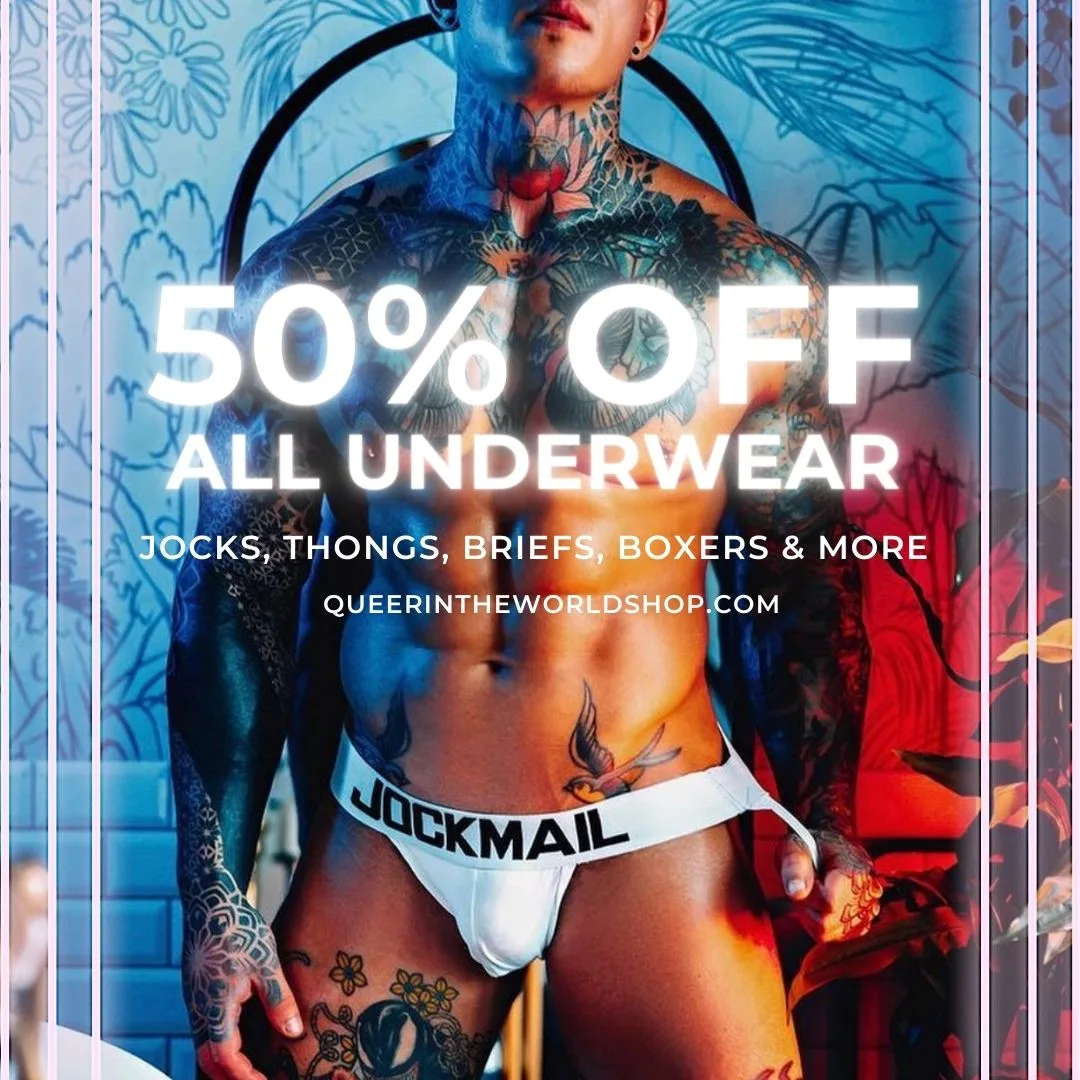 As one of the largest gay bathhouses in the United States, Flex Cleveland offers guests a luxurious experience that marries classic Art Deco style with modern amenities. This place has everything you need to relax and unwind, with multiple private spa rooms equipped with personal TVs, an indoor pool and hot tub, a massive 3,000-square-foot gym, and two shower areas.
Not to mention, the pool area is simply divine. Two theaters provide a fun opportunity for those seeking a little adventure in the dark. See why Flex Cleveland is a must-visit destination for those seeking a steamy and unforgettable experience.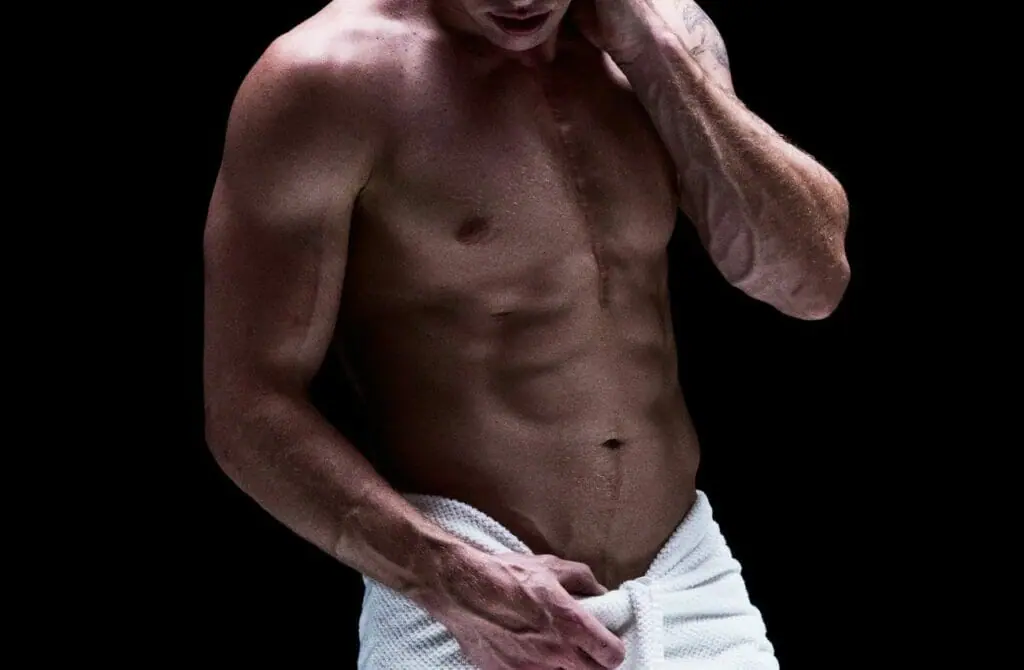 Gay Map Of Cleveland
Finding it hard to envisage where everything is in Cleveland? Hopefully, this queer-centric map helps where we have marked all the bars, clubs, parties, hotels, saunas, massages, and more will help you stay in the spot best suited to you!