Buffalo, in New York State, is a hidden gem for the queer community known as The Queen City has been a thriving gay community since the early 1980s, making it the perfect choice for a gay getaway. Not only does it have a lay-back approach to life, but it is warming, welcoming, and home to numerous gay and gay-friendly bars that help turn a dull evening into an extravaganza. So even if Pride is only once a year, you can have gay celebrations most weeks.
Outside of its incredibly vibrant gay scene, Buffalo has a fascinating history of being the tribal lands of the Haudenosaunee people for thousands of years until the Jesuits came to spread the word of god in the 17th century. European contact led to the birth of Buffalo, the second-largest city in New York. Today you can find a city with incredible art and entertainment scenes.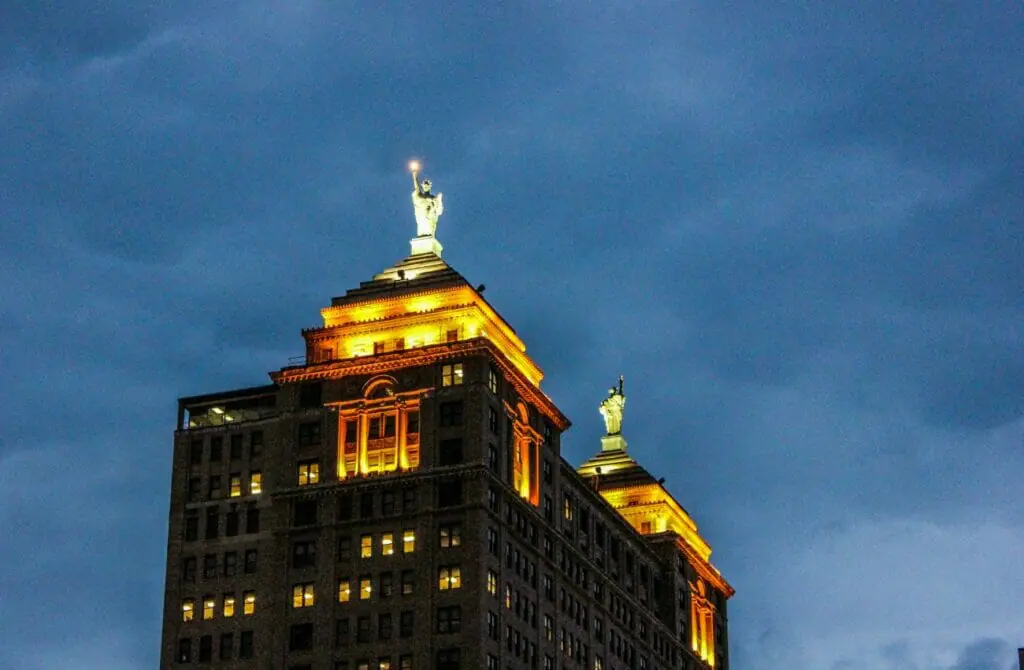 It has been regarded as America's Best Designed city, so it is a breeze to get around even as a tourist. You also don't need to worry about being bored as they have an endless list of attractions to see both in the city with art galleries and incredible structures, to unique tours like the Buffalo Wing Trail to experience the delicious culinary culture of the city.
There is so much to see and taste, with what we have showcased just the tip of the hot-coated Buffalo iceberg.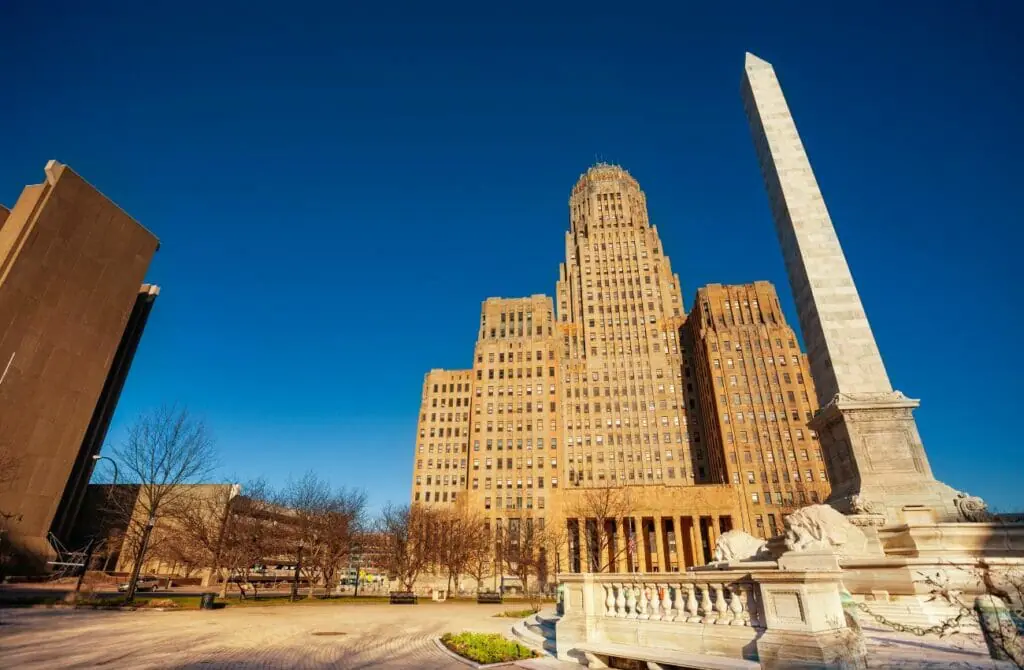 Attractions in Gay Buffalo, USA
As a new visitor to Gay Buffalo, there are plenty of things to see and do, regardless of your sexual orientation. One of the best ways to experience any new city is to visit some of its most iconic landmarks and attractions, including historical monuments, museums, and art galleries.
We also love gazing at architecture up close, exploring parks and gardens, sampling the local cuisine, visiting local markets, and attending cultural events such as festivals, concerts and shows.
Even as the out-and-proud queer we are, we still love to explore the city and its culture in the same way as everyone else. Doing so allows us to learn more about the city and its people and gain a deeper understanding of the local culture. As such, these are our favorite must-see attractions in Buffalo.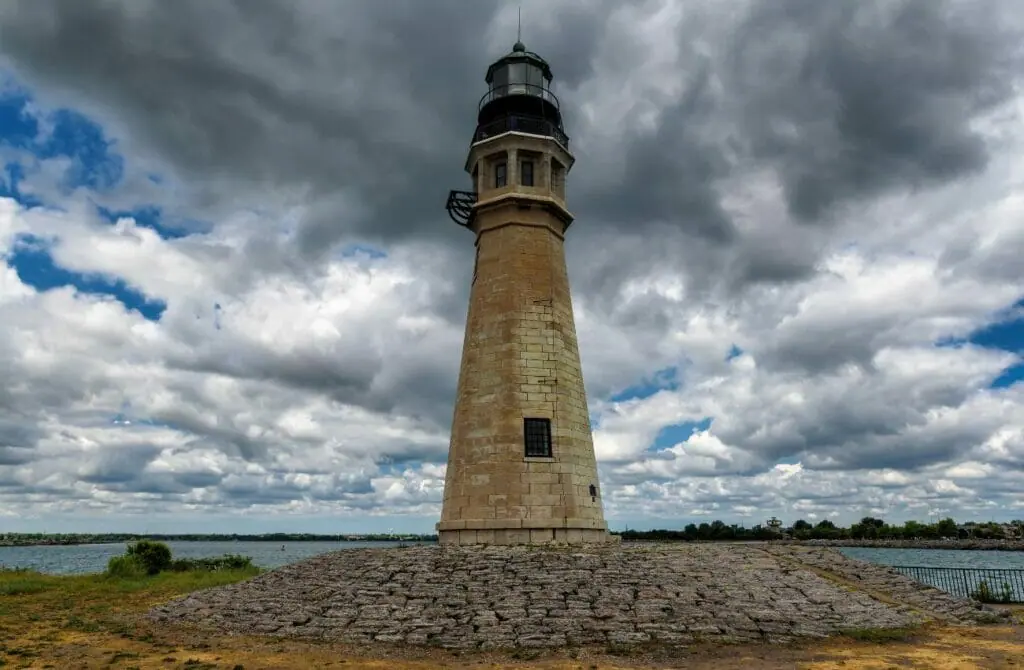 Buffalo: Small-Group Wing-Tasting and History Tour
Buffalo wings are one of the most famous things to come out of this city over the last few decades, so those that love their crispy chicken wings and buffalo sauce will get a kick out of this unique tour you won't find elsewhere.
Led by a knowledgeable guide, you'll learn about the history of this famous dish and how it shaped Buffalo's culture, taking you from Broadway Market to various top buffalo wing destinations around the city. Of course, you must ensure your belly is empty before you start, as there will be a lot of food to enjoy!
Buffalo Airport to Niagara Falls
You can get a private transfer from Buffalo to Niagara Falls, a short drive to the neighboring town and natural icon of America. This can be a whole day event, as Niagara is a city in itself and a choice place to take photos of its world-famous waterfall. It should be noted that half of this town crosses the Canadian border, so make sure you have your passport with you!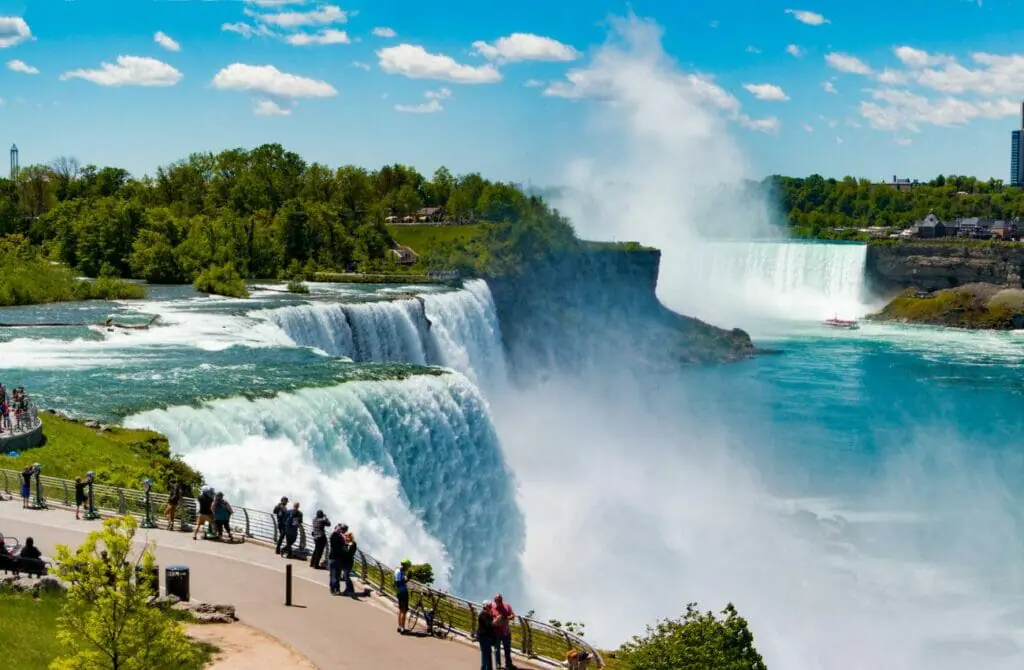 Canalside is the waterfront that runs along downtown Buffalo, popular with visitors because it doesn't just give you a great view of the shoreline. You may stop by during the various events and festivals held on the front throughout the year. In addition, it is popular with early morning yoga classes, afternoon ice staking, and evening dining, amongst other things.
This is also where you'll find famous attractions like the Canalside Longshed, Buffalo Naval & Military Park, and the Great Lawn. So it is the perfect place for a light stroll regardless of the time or day.
Buffalo and Erie County Botanical Gardens
To get more out of the natural sights in Buffalo, one should check out the Buffalo Botanical Gardens to support their efforts to preserve and educate others about the environment. You can engage with regularly paced events, classes and tours, or take your path and take a much-needed break from the busy city life.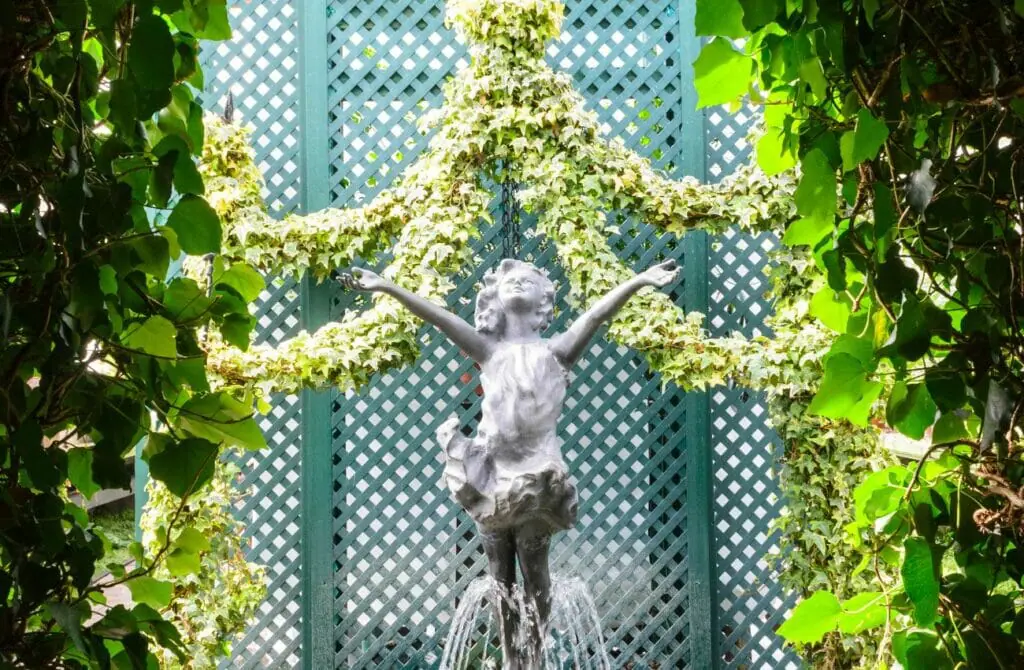 The Buffalo Zoo
For over 140 years, the Buffalo Zoo has served the local community, bringing unique experiences and animals to the American public who might never see a lion or polar bear in the wild. You can explore a diverse animal collection of over 400,000 specimens, promoting educational programs and conservation efforts.
They also have a cafe and an easy-to-follow map of the expansive complex so you can have a much-needed break amongst all the walking.
Buffalo AKG Art Museum
The Buffalo AKG Art Museum is a modern art gallery founded in 1890 with a rich collection and exhibits set to light up the artistic scene of Buffalo. Not only is this late Victorian building a sight to behold but provides an open space for afternoon larking about both outside and inside. You can relax in its shade on the expansive lawns with a picnic or wander the galleries during a poor day, promising a quiet way to fill a couple of hours.
Located along the waterfront is the iconic Buffalo Naval & Military Park, a museum that boasts the most significant island naval park in the USA with four decommissioned naval vessels. These vessels have been serviced in various conflicts over the last hundred years, and you can go outside to see first-hand what life was like during wartime at sea.
In addition, it has on-land exhibits like a tank and aircraft during the park-side stroll of the attraction.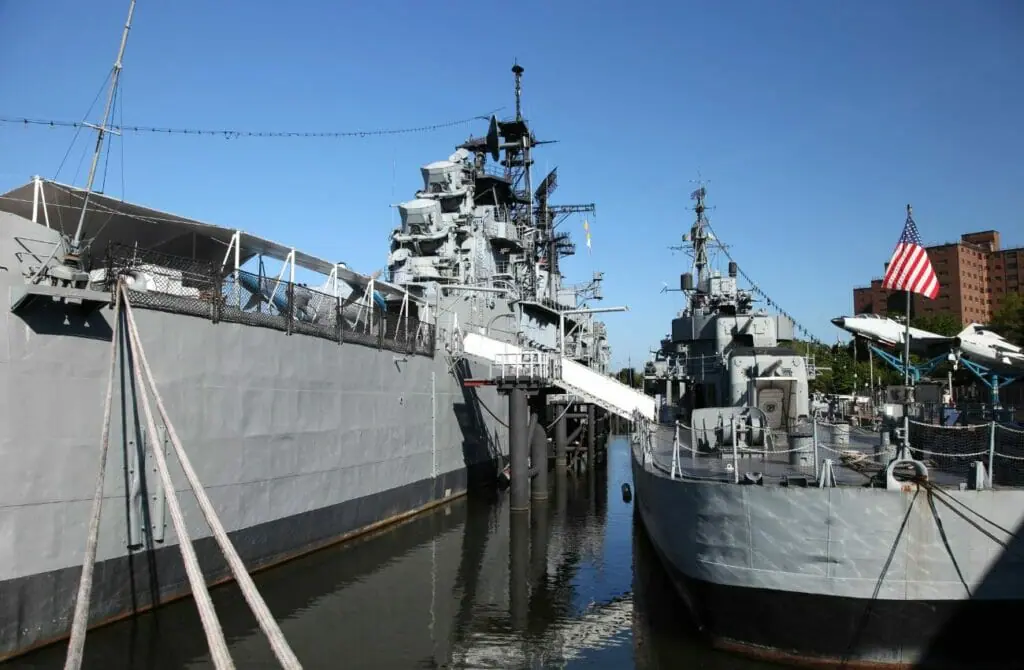 Frank Lloyd Wright's Martin House
Wandering around Buffalo, you will see some incredible architectural landmarks, many of which were designed by a former local, Frank Lloyd Wright, whose house remains a museum dedicated to his legacy. Many of these landmarks are private houses with unique quirks and stretch throughout the country. His home celebrates over 1,000 designs and 70 years of practice as a designer.
You can stop by for a tour and learn about his humble beginnings, the sometimes tragic events surrounding his life, and how he became one of America's most significant architects of the 20th century.
Shea's Buffalo Theatre
Shea's Performing Arts Center is a top theatre in Buffalo constructed in 1926 as a movie theatre. Today it has been restored into a historic working platform for new and old films, allowing visitors to experience an old-school film sitting as it would have been in the early talkies era. They even have occasional live shows to spice things up.
Theodore Roosevelt Inaugural National Historic Site
Here you can follow the events that led to the horrific assassination of former US President Roosevelt in 1901. Following what it was like to lead the country during their trying time and what the president was thinking about when he arrived in Buffalo in 1901 before he went off to that ill-fated play.
This is undoubtedly a unique museum experience focusing on Roosevelt and his legacy, encouraging educational awareness of his life and the continued study of this topic.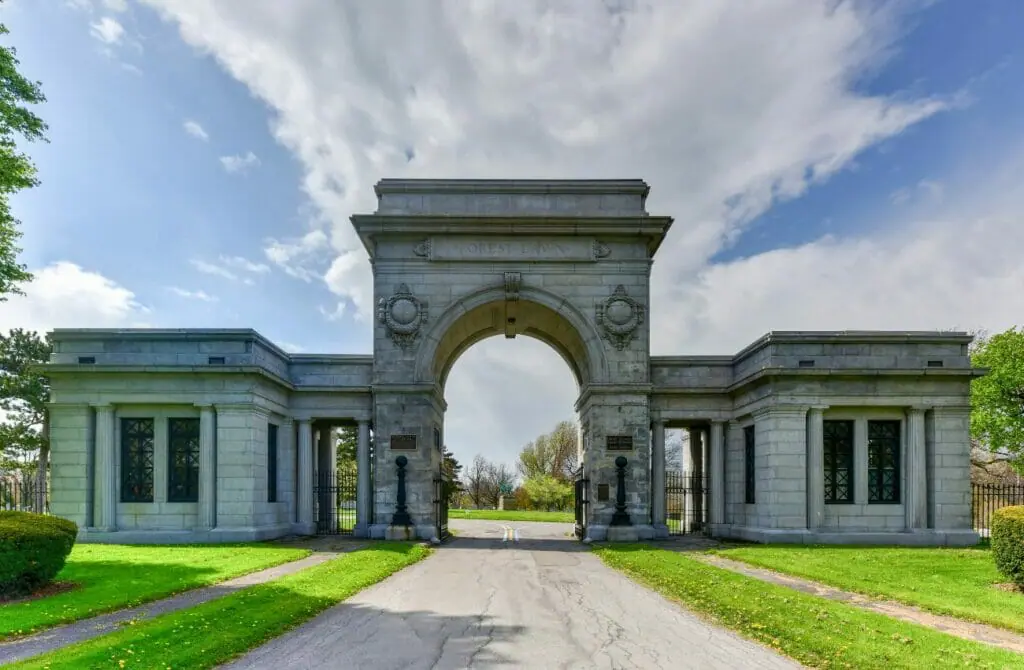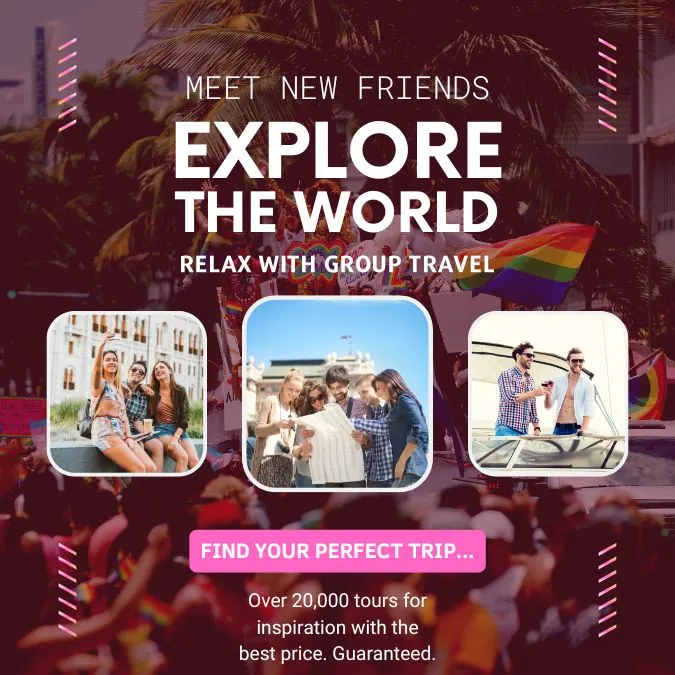 Gay-Friendly & Gay Hotels in Buffalo, USA
Being gay-friendly accommodation means that the establishment is welcoming and inclusive to guests who identify as LGBTQ+. This can include, but is not limited to, having policies and practices that demonstrate a commitment to creating a safe and inclusive environment for LGBTQ+ guests, such as non-discrimination policies and providing support and resources for LGBTQ+ travelers.
Some gay-friendly accommodations may also provide amenities specifically catering to the LGBTQ+ community, such as rainbow flags or literature about local LGBTQ+ events or resources. Furthermore, gay-friendly accommodations may be located in an area known for being LGBTQ+ friendly.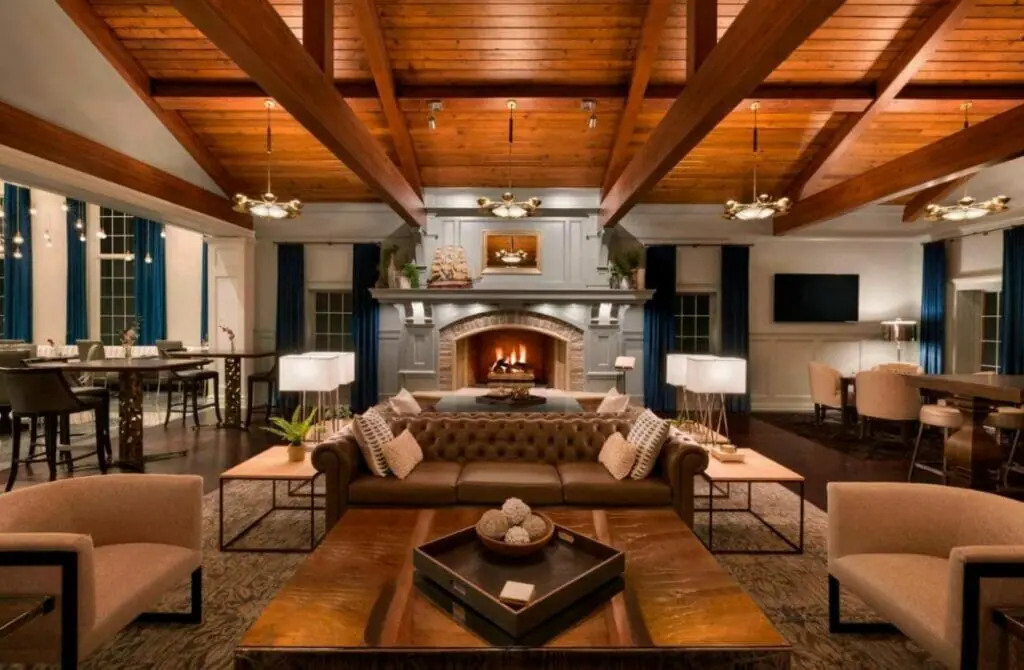 While Buffalo does not have any specifically gay hotels or resorts, these are the most fabulous and pro-actively gay-friendly hotels in Buffalo. There are also hundreds more hotel and hostel options in Buffalo if none of these suit your desired budget, facilities or area – but these are the best hotels according to other gay travelers and us.
Whatever your needs are, Buffalo has you covered.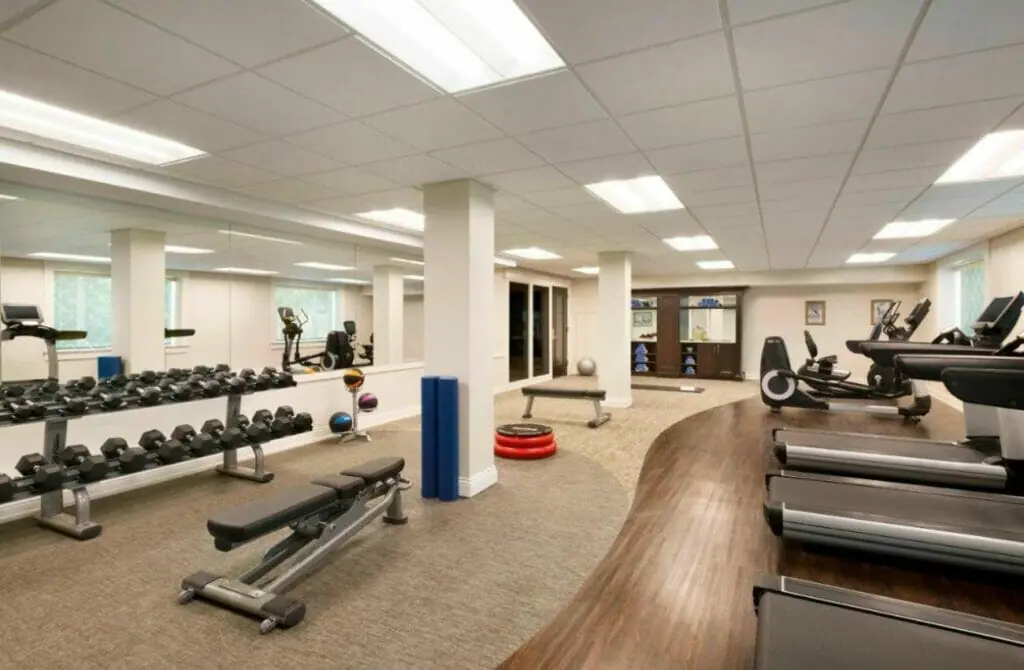 Reikart House, Buffalo, a Tribute Portfolio Hotel ☆☆☆☆
Heading down the ladder of stars, we have the four-star hotel, Reikart House, located just side of Buffalo in the quaint little town of Amherst. This may be a little out of the way compared to other options on this list, but if you want a quiet area with a short drive to the central city, this isn't a bad option.
Here you can appreciate the unique neo-classical facade of the hotel surrounded by the old historic town of Amherst, with many on-site shared facilities that make it a favorite for tourists to the region.
In addition, you can enjoy American cuisine at their restaurant, The Parlour Room, and take full advantage of their business services, fitness center, range of dining areas, and grounds. Then when turning in for the night, you can relax in one of 92 rooms catering to the modern traveler with the height of comfort and entertainment, as well as a mini fridge and coffee maker.
She may be a little drive from Buffalo, but you can taste rural New York life in a quaint little village when you stay at Reikart House, making it an excellent option for the gay tourist.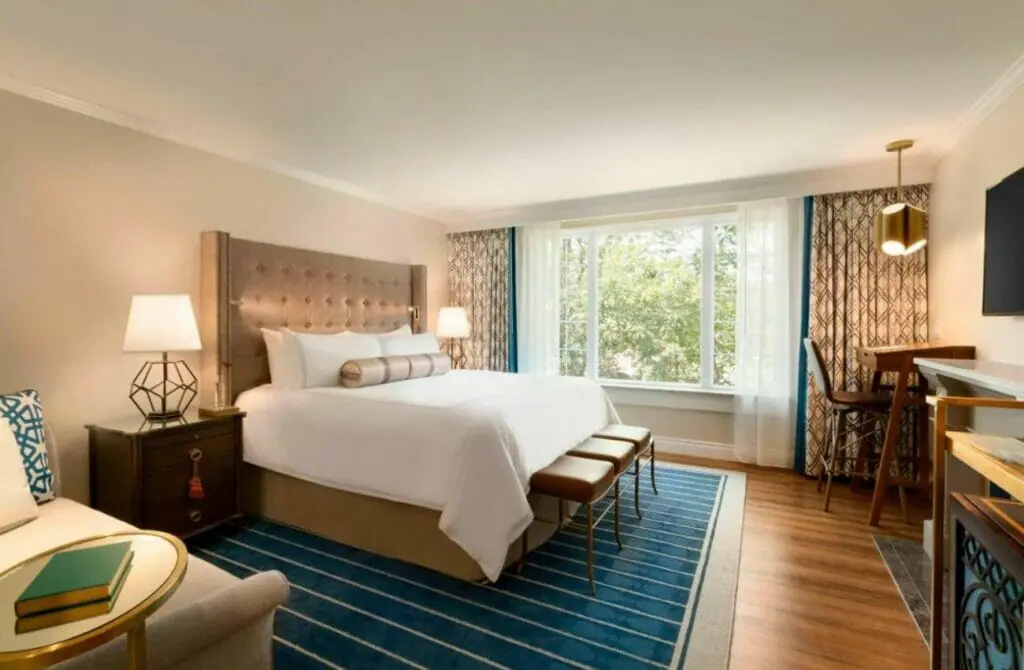 Curtiss Hotel, Ascend Hotel Collection ☆☆☆☆☆
To begin our tour of hotels in Buffalo, it makes sense to start with the top dog, the five-star Curtiss Hotel in the city's heart. You will be within walking distance of the Buffalo Convention Center and Shea's Performing Arts Center, making it great for city exploration without having to travel far to be amongst the fun.
However, the highlights of this place are what you will find inside of her walls, including the on-site Chez Ami Restaurant serving classic American cuisine and offering happy hour specials. Other shared services include the VUE Rooftop Lounge, which offers incredible city views at the very top of the hotel, as you dine and relax at the height of comfort, complimentary breakfast, and a massage at the on-site spa.
Regarding your private accommodation, you pick from one of 68 fully furnished rooms with premium bedding, TVs and channels, and much more! In addition, you don't need to worry too much about cooking for yourself, so when you return home from the adventures around Buffalo, you know your room has been carefully designed to maximize the space provided.
As a result, you won't feel cramped and can enjoy modern decor with great city views.
DoubleTree by Hilton Hotel Buffalo ☆☆☆☆
Heading into the second of our four-star options for the gay tourist visiting Buffalo, guests will love the Double Tree Hotel located conveniently close to town. You are within walking distance of the University of Buffalo, and public transport will speedily take you to the city's heart at a moment's notice. However, parking is also free, so if you dislike buses, you can get into your car and go anywhere your heart desires!
Inside the hotel, you will be treated to an indoor pool and fitness center if you want to keep active while at home, and an on-site restaurant called Cappuccinos Sidewalk Cafe, which also has room service.
Guests will also have a choice of 187 rooms that offer affluent private space to relax after a busy day out, with premium bedding, TVs, free Wi-Fi, coffee makers, and ensuites to fill all your basic needs. You can't ask for much more with a hotel by Hilton!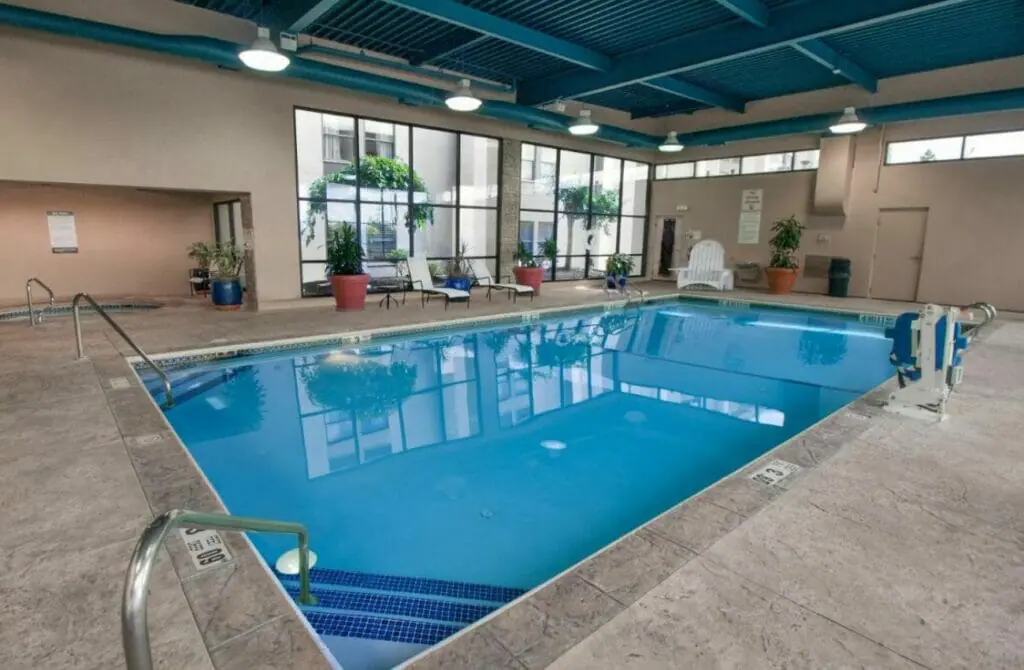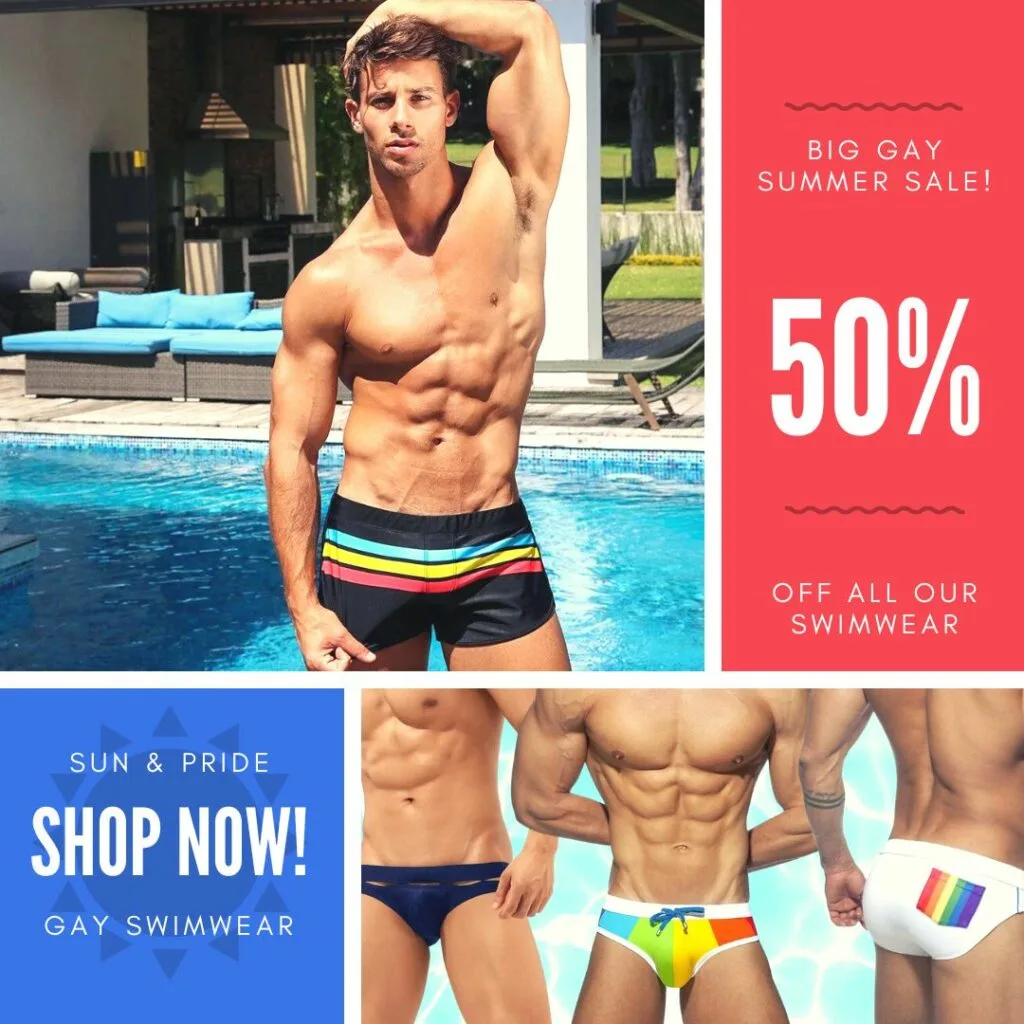 The final hotel on our accommodation tour in Buffalo is The Edward Hotel, a cozy three-star hotel in the charming Elmwood Village. This hotel is located close to Delaware Park and is a lovely neighborhood known for its excellent shopping, historic buildings and parks. Returning to the hotel, you will have an old-school experience with spacious and highly cozy rooms.
You will expect free Wi-Fi, TVs with channels, coffee makers, soft bedding, ensuites and even complimentary bottled water. This is a perfect option if you want a good room in a great neighborhood without any unnecessary extras.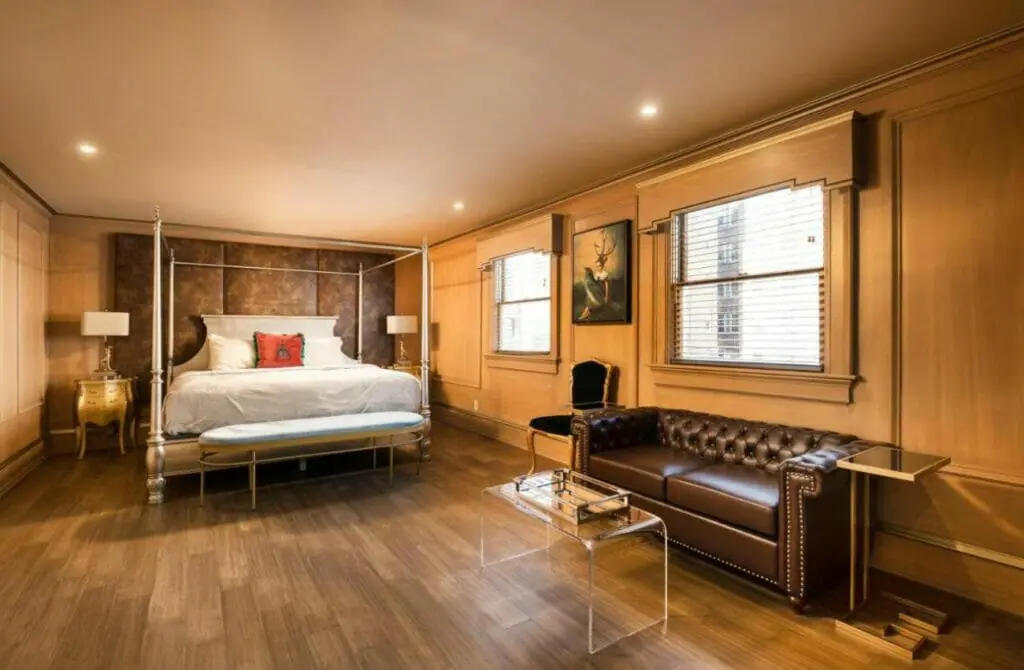 Gay Nightlife In Buffalo, USA
Buffalo offers not only incredible attractions for the daytime adventures of gay tourists but also fantastic nightlife, which is where the queer community regularly rears its head. You can get drawn into gay social events at gay bars and gay-friendly venues. However, there isn't a gay cruising scene. Regardless you will be in for a fantastic time in Buffalo, as she has something for all gay tourists.
Exploring the gay and gay-friendly nightlife in a new city can be one of the most exciting and rewarding experiences while traveling – and Gay Buffalo is no exception. Not only will you have the opportunity to meet new people and make friends, but you'll also get a taste of the local culture and learn more about the city's LGBTQ+ community.
Going out and experiencing the queer and queer-friendly nightlife in a new city can also be a great way to break out of your comfort zone and try new things. Whether dancing the night away at a gay club or mingling with locals at a gay-friendly bar, you'll have the chance to make memories and create lasting connections.
So, don't be afraid to step out of your comfort zone and explore the gay and gay-friendly nightlife in Buffalo. You'll be glad you did!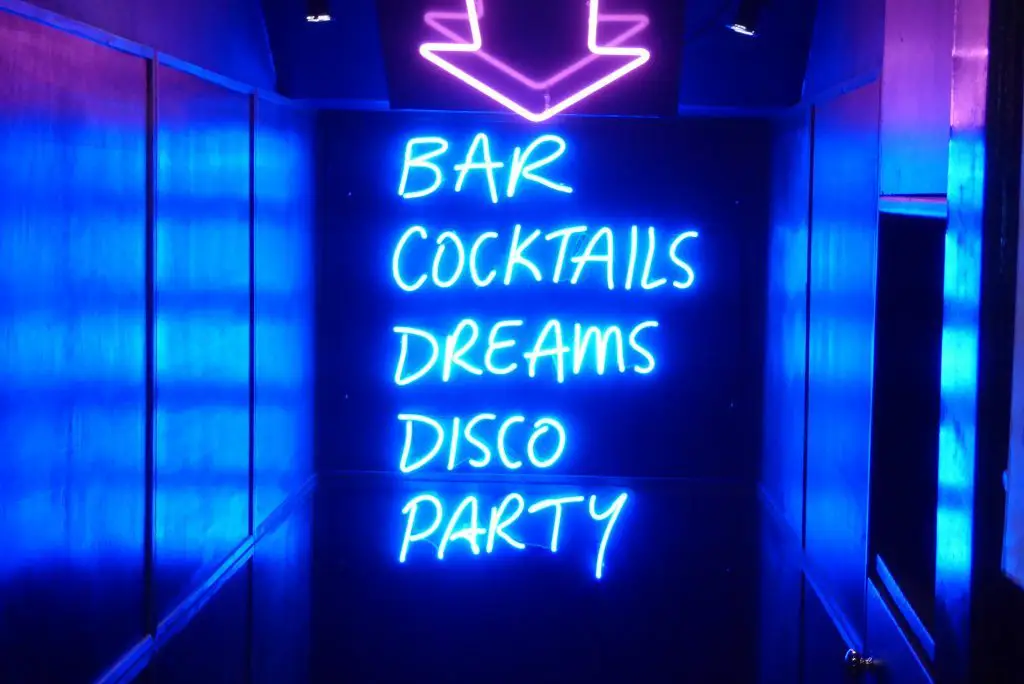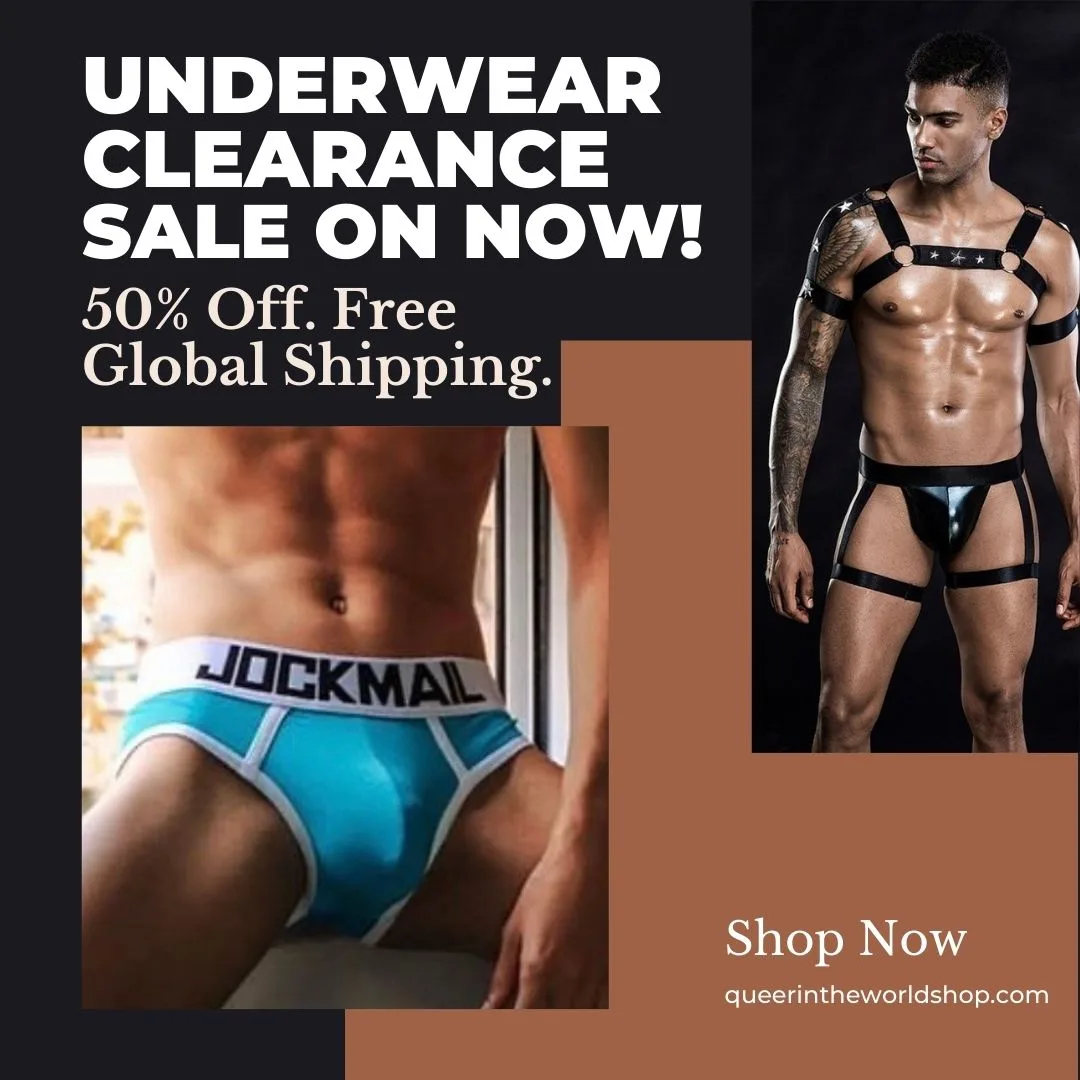 Gay Bars In Buffalo, USA
Underground Nightclub is a gay club on Delaware Ave is a popular hang-out spot for catching a drag or burlesque show without throwing yourself into a busy, large club scene. This is great for queer tourists as many feel more at home in a smaller venue. However, all can still enjoy the club's dance floor, a long two-sided bar, cocktail tables, and the regular entertainment of a jukebox and pool tables.
They are unpretentious and are proud to be exactly who they are, and this is an excellent place for those that don't want to dress up for an incredible night out.
The Q Bar is the famous gay bar that brings the queer community together every night for a great gay drinking experience. You can expect friendly staff and patrons and a great drinking experience with live music, karaoke and trivia nights here. Upstairs you can find their darts board and have a game with a new friend to test your skills, and on the walls all around, you will find advertisements for Buffalo's softball team, the Buffalo Bills.
This is essentially a great drinking sports bar open for spriting events with live games streaming on a TV at the front of the dining area, with streamers of rainbow pride flags a reminder of their pride ownership. Overall, it's an excellent place for a drink to get acquainted with the gay community.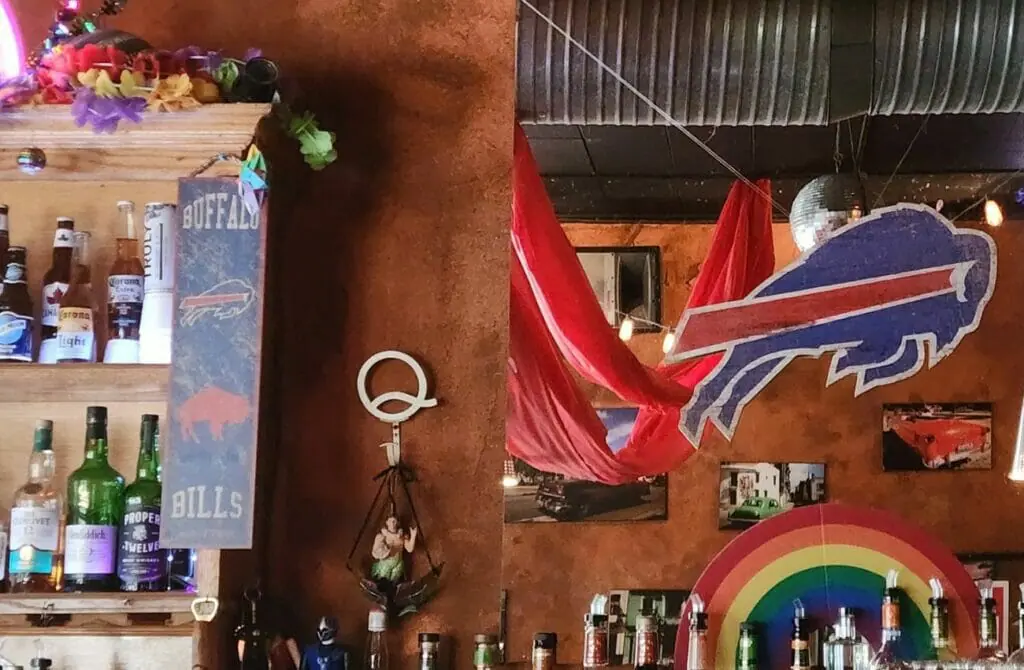 Gay Parties & Gay Clubs In Buffalo, USA
Every year, Buffalo plays host to the Buffalo Pride Week, which includes many events that accumulate into the main event of the street pride parade. The Queen City comes together and celebrates the beauty of the gay community through social events, talks and a festival. So if you're looking for the best time to visit Buffalo, it would be this!
You can find a lot of valuable information about the gay community in Buffalo, join a club or get social at the Pride Center of WNY. Located in the heart of Buffalo City, you can get well acquainted with queer locals and see what fun pride-themed events might offer during your stay in Buffalo.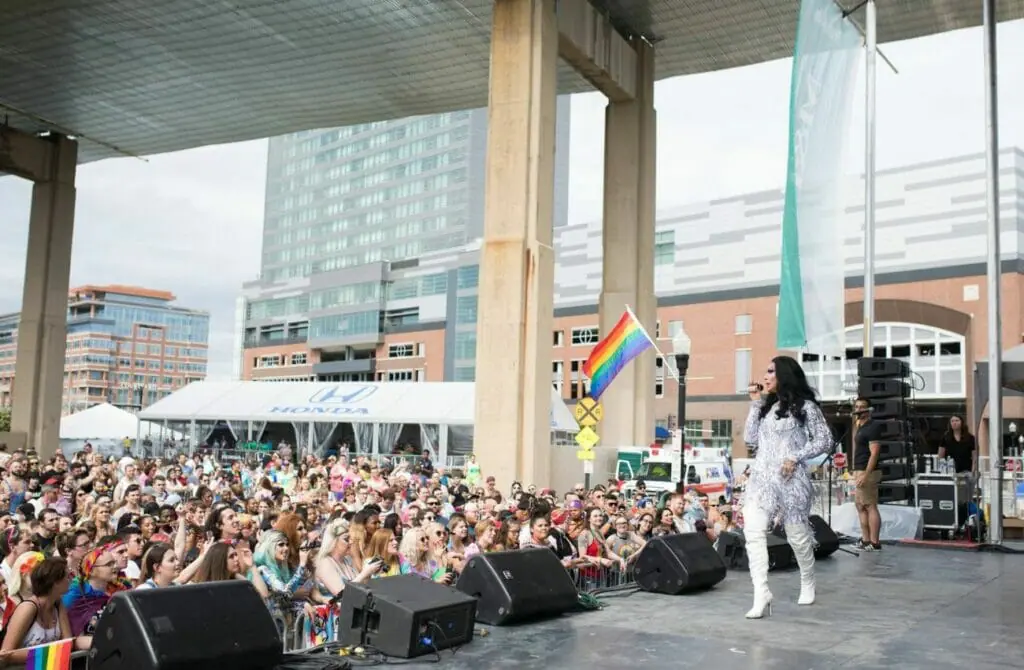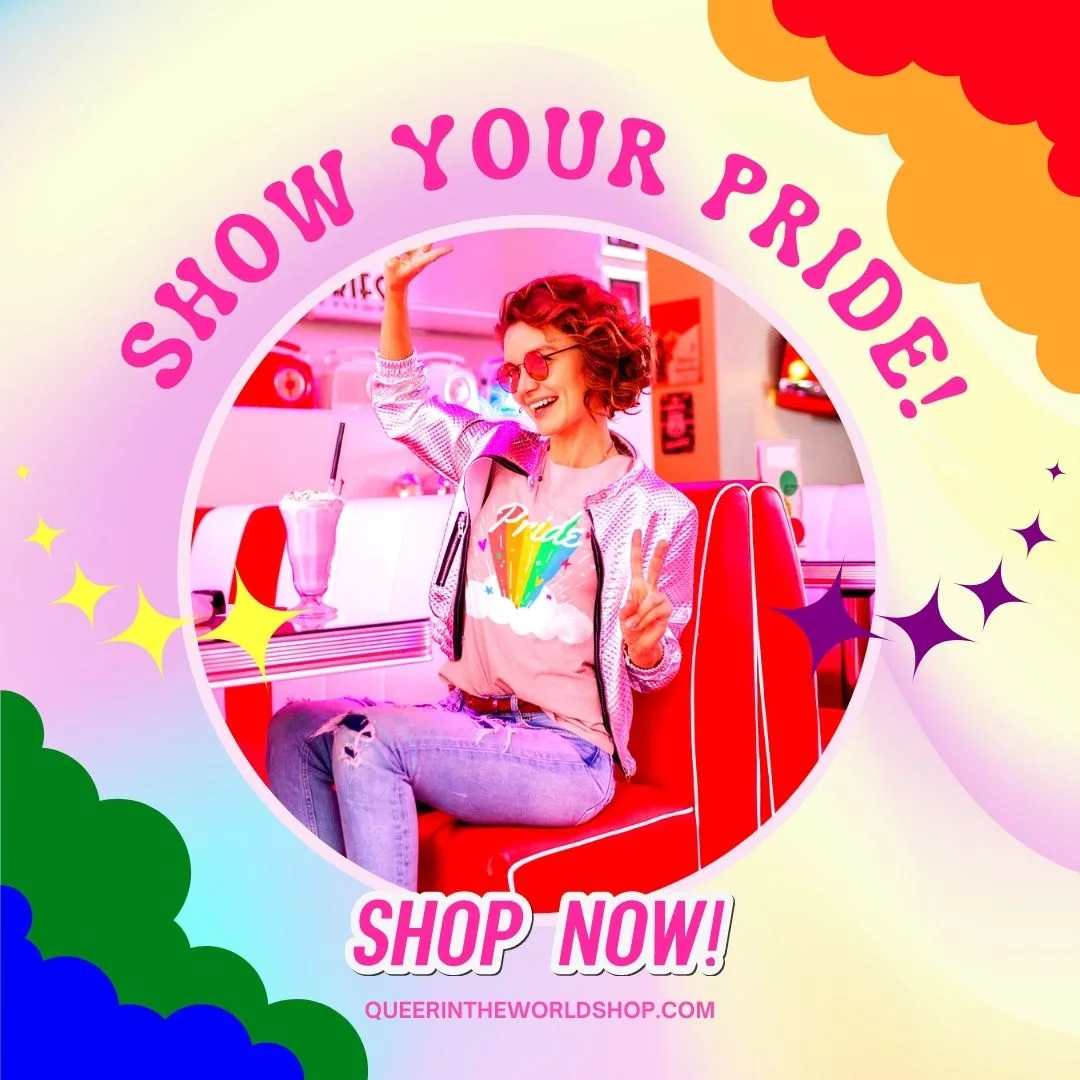 Gay-Friendly Nightlife Attractions In Buffalo, USA
Bottoms Up is a popular spot for those that want a burlesque show as they drink or dance to good tunes. This modern establishment is always a party with a dim ambiance, strobe neon lights, and pumping music. So this is a good choice if you like a good show and dance.
The Club Marcella is a top downtown nightclub that draws a vibrant crowd with its excellent music and lively atmosphere. They have a spacious venue for a dance floor and a fully stocked bar that ensures you can stay merry all night. However, the highlight of their drinking areas is, without a doubt, the patio bar and the fun music-themed events showcasing the musical talents of a single artist for a party.
So if you like a party with extensive displays of light and sometimes fire Club Marcella is a great option to add to your list.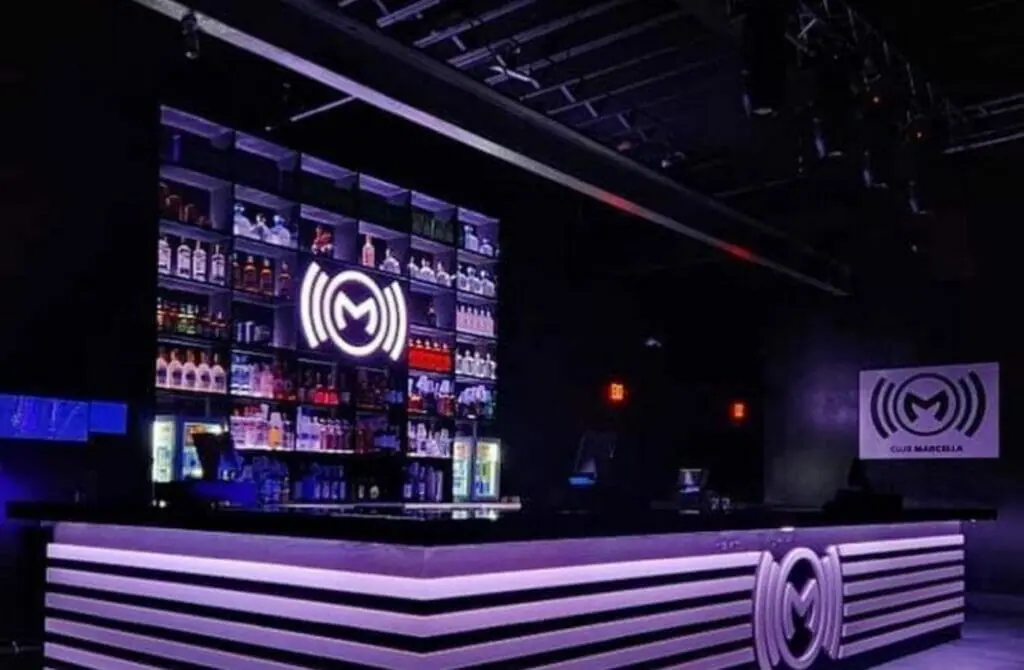 Fugazi is a casual cocktail lounge in the Historic Allentown of Buffalo that serves excellent drinks for those that swear by a relaxing evening in town. Not only is this a perfect lounge for experiencing why cocktails are so popular, but they are exceptionally gay-friendly and popular with the queer community.
This is evidenced by their regular viewings of RuPaul's Drag Race and their active support for the gay community. These factors will ensure your visit to Fugazi is as memorable as possible.
Inside the Town Ballroom is a 1940s-restored nightlife event with musical events and other live entertainment to make it a highlight of your stay in Buffalo. This could be the perfect way to fill in a couple of hours before the later nightlife wakes up or an evening date with a potential partner. Either way, it helps break up the time between nightclub and pub experience.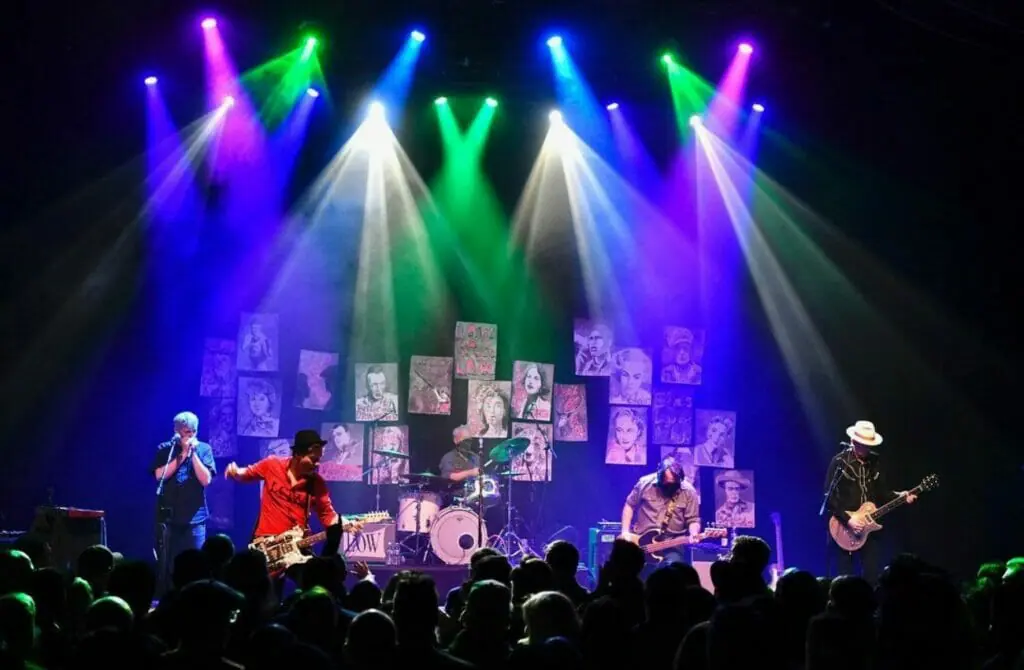 Those looking for a hearty evening meal with great drinks must look at the Pearl Street Grill & Brewery. Here you can enjoy local brews as you dine in this expansive four-story grill with New Orleans-style wrap-around copper-roofed patios. The menu represents the best of Buffalo cuisine with chicken wings, chicken fingers, dips, salads, nachos, soups, gourmet sandwiches and burgers, and so much more!
Moreover, their tap drinks include Brown Ale American, Souts, IPA, Pale Ale, Lagur, and many more on request. With all these delicious meals and beverages, it's no wonder people love Pearl Street!
The Allen Street Hardware Cafe is a fun themed-cafe popular with Buffalo nightlife. Here you will be treated to a relaxing dining experience with an outdoor patio and seating inside to enjoy coffee or tea.
What takes this beyond a regular drinking experience is that it is designed like a 19th-century saloon with old signs, a rustic facade and a lovely crafted interior of exposed bricks and floorboards. This is the place if you want rough yet quaint and intimate.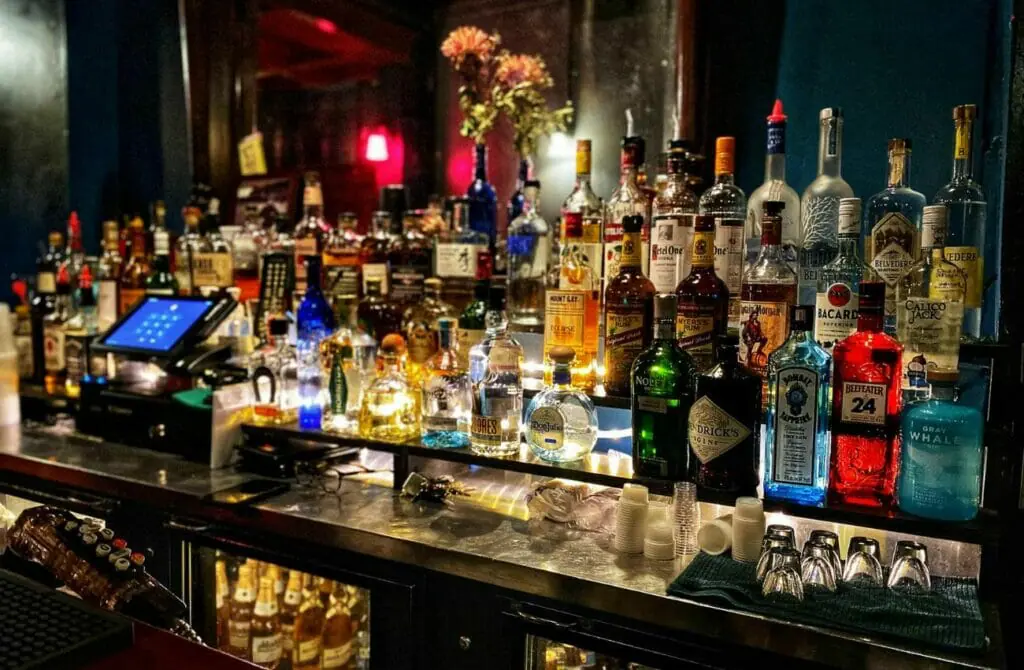 Cruising & Gay Saunas In Buffalo, USA
Compared to the larger cities in New York, Buffalo doesn't have an openly active gay cruising scene, you can try your luck at the local gay club or bar, but the best option will be to hit the various dating apps to find your potential partner. You can meet up at one of the listed bars on this list and decide what fun you'll have from there, going back to your hotel or theirs. Luckily you won't need to worry about the scene being utterly dead, as the gay community is very much alive!
When traveling to a new city, it can be exciting to head out for more than just a stiff drink. One aspect of the Gay Buffalo scene that many queer men enjoy is visiting gay saunas and cruising clubs.
Sure, the sauna culture in Buffalo is not as hedonistic as in Amsterdam, Barcelona or Berlin, but these venues still offer a chance to meet new people, socialize, and engage in sexual activity – without resorting to gay hookup apps.
However, it's important to remember that these venues can vary greatly in terms of atmosphere, clientele, and rules, so preparing yourself before visiting is a good idea. If you are apprehensive, we advise studying our guide to visiting a gay bathhouse for the first time, which should help set your mind at ease and always practice safe sex.
Additionally, it's important to be aware of and respect local laws and customs regarding gay venues and sexual activity. With a little bit of planning and an open mind, visiting gay saunas and cruising clubs can be a fun and exciting part of your gay Buffalo travel itinerary.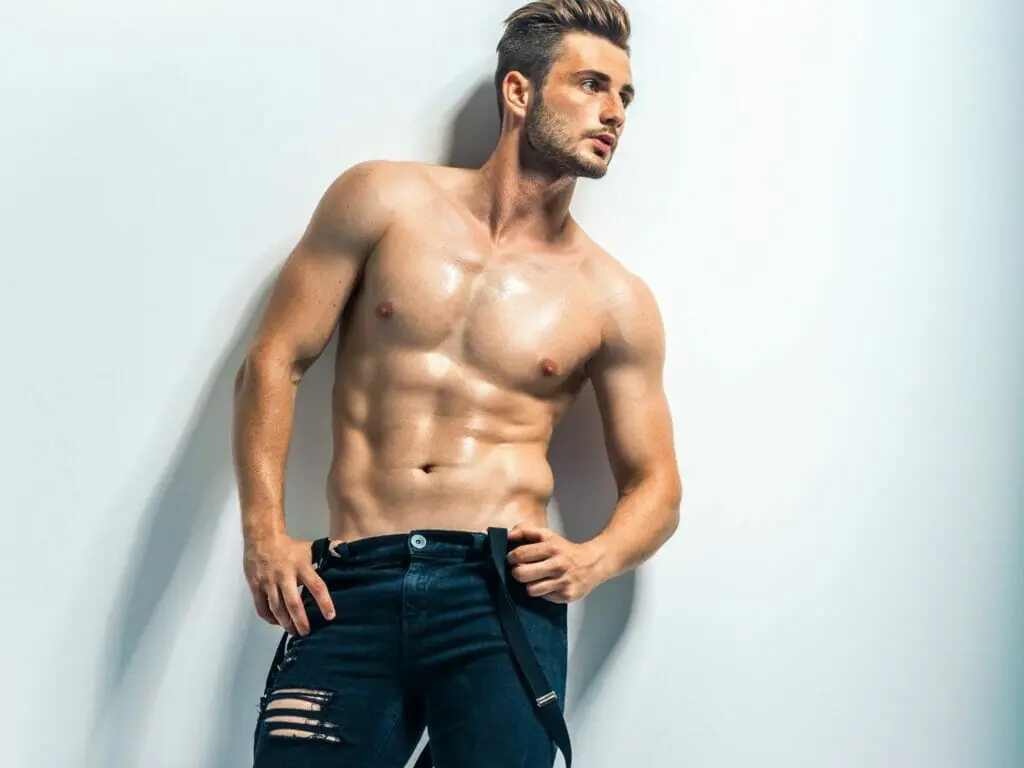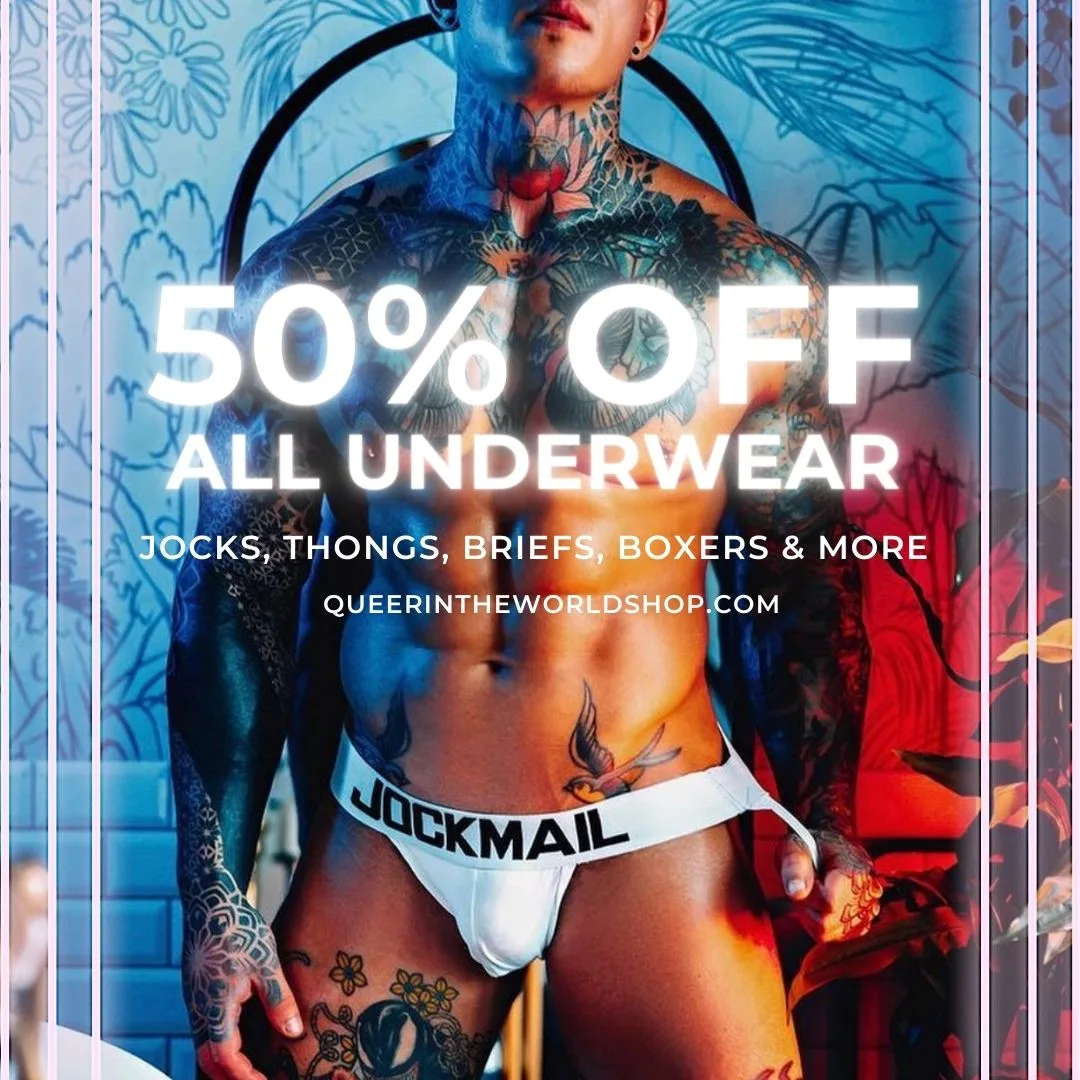 Gay Map Of Buffalo
Finding it hard to envisage where everything is in Buffalo? Hopefully, this queer-centric map helps where we have marked all the bars, clubs, parties, hotels, saunas, massages, and more will help you stay in the spot best suited to you!