Albuquerque is a popular gay destination because not only is she home to an active gay community, but she is known by locals affectionately as ABQ or, more commonly, AluQUIRKY. In addition, this place is known for its quirky and eclectic vibe–perfect for the queer community! You will thus feel right at home in this city full of rich history, culture, neon signs, and balloons.
Besides being a perfect holiday for gay tourists, Albuquerque has long been a tourist destination for its nightlife, festivals, and outdoor adventures. Before she was founded in 1706 as a Spanish colony, The Tanoan and Keresan peoples lived in the area for several thousand years. You can find evidence of their long history in the petrographs and basalt ruins.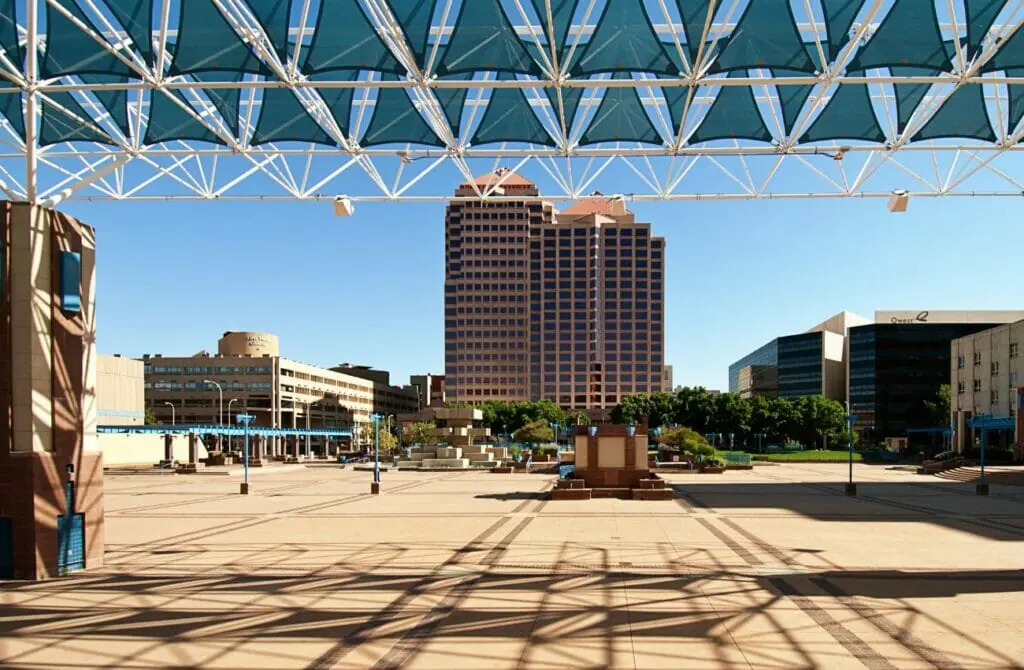 However, the best way to appreciate the rich Native American presence is to visit The Indian Pueblo Cultural Center. Since her formal founding, ABQ has been a seat for many significant events in US history, being the resting point for Confederate soldiers in the Civil War. The rest of this can be experienced in the Old Town district, where many of the original Spanish buildings remain.
Out of history, the city resides close to a significant river and is bordered by the Sandia Crest mountain ranges, so it is excellent for outdoor escapades from hiking to boating. All in all, Albuquerque is a vibrant and welcoming city that offers something for everyone, and visitors will indeed find themselves enchanted by its unique charm.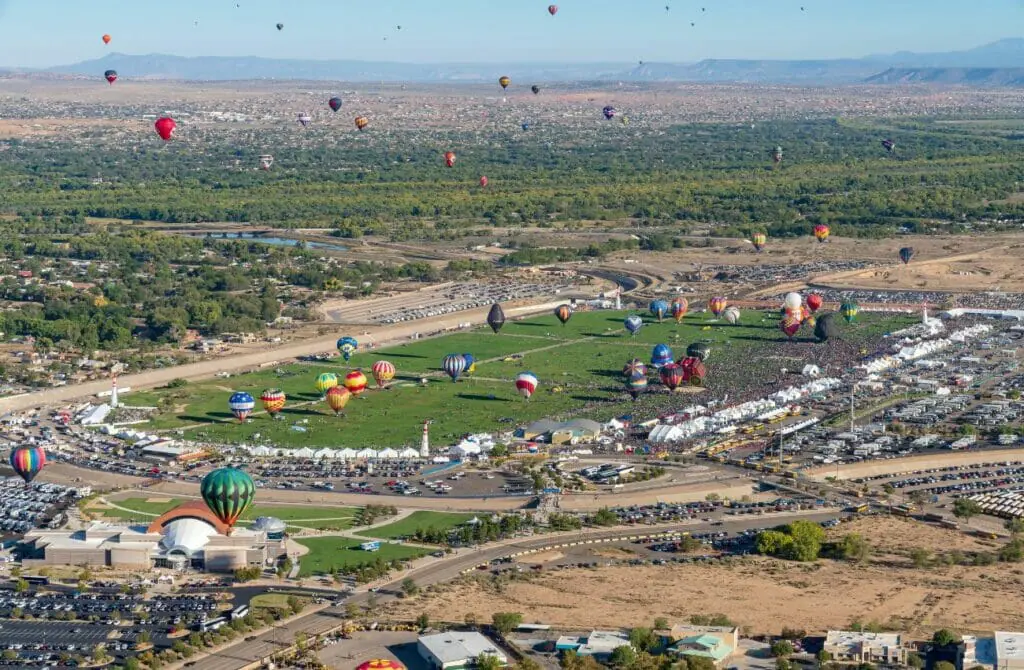 Attractions in Gay Albuquerque, USA
As a new visitor to Gay Albuquerque, there are many things to see and do, regardless of sexual orientation. One of the best ways to experience any new city is to visit some of its most iconic landmarks and attractions, including historical monuments, museums, and art galleries.
We also love gazing at architecture up close, exploring parks and gardens, sampling the local cuisine, visiting local markets, and attending cultural events such as festivals, concerts and shows.
Even as the out-and-proud queer we are, we still love to explore the city and its culture in the same way as everyone else. Doing so allows us to learn more about the city and its people and better understand the local culture. As such, these are our favorite must-see attractions in Albuquerque.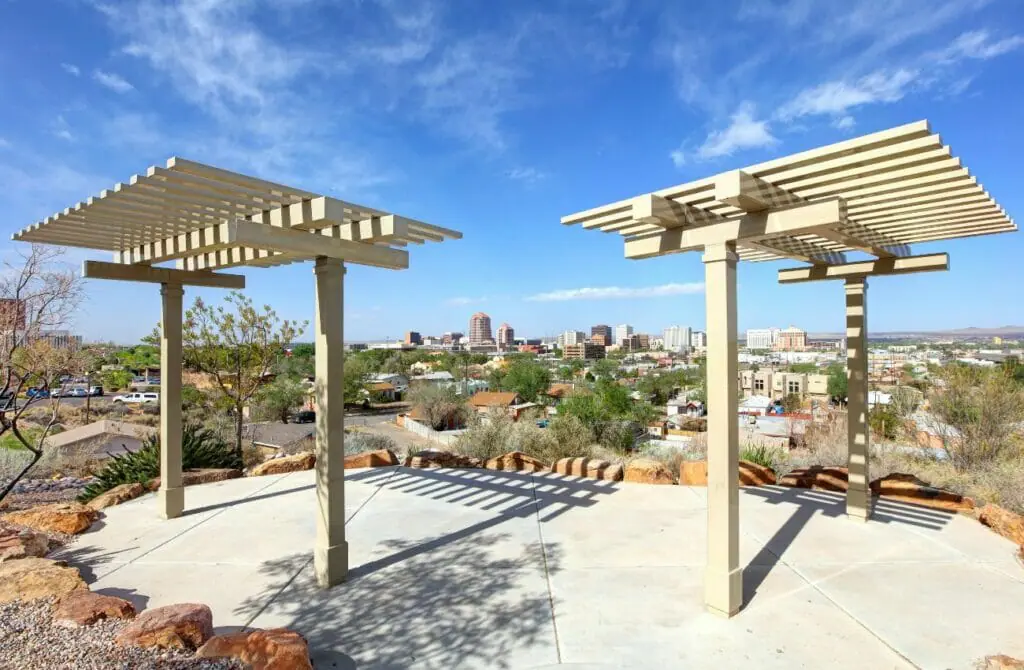 New Mexico Museum of Natural History and Science
The New Mexico Museum of Natural History & Science is an incredible way to learn about the natural history and science of New Mexico, with a range of exhibits, shows and events to keep visitors engaged. You can step into the Versus Research Theater or Planetarium for a show or wander their static displays offering an endless selection of artifacts and tales to keep you busy for hours.
Albuquerque Hot Air Balloon Ride at Sunrise
ABQ's brilliant location allows you to experience the stunning Rio Grande Valley from high up in the sky with a hot air balloon ride at sunrise. Enjoy a one-hour flight with impressive aerial views of the rugged Sandia Mountains, dip low enough to skim the Rio Grande, and all while learning about the natural history of New Mexico from your expert pilot.
Once you land, you can celebrate with a glass of wine and a light breakfast before you return to your hotel. Of course, there isn't a better way to start the day than with champagne and balloons!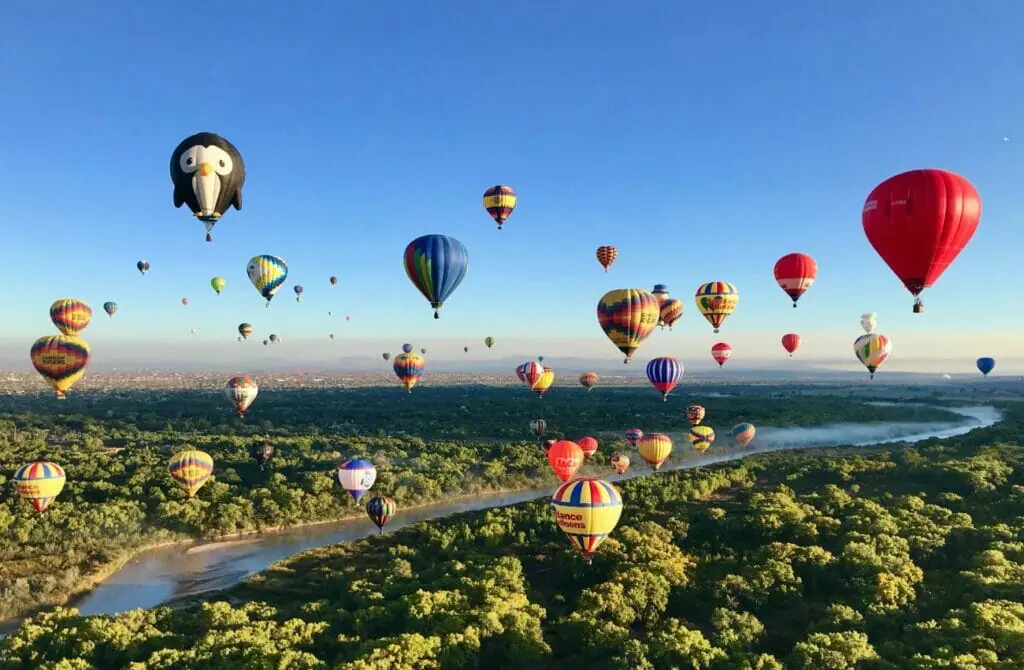 Albuquerque: Small-Group Guided Bicycle Nature Tour
A guided biking tour is an excellent way to explore the city's culture, history, and scenic beauty. You can cover more ground than on foot and see sights that most tours will only reach your own pace! You will feel free on this tour that takes you to over twenty stops to see iconic pictures, such as the historic Old Town, Tingley Beach and a ride along the Rio Grande River Trail.
All you need to worry about is being able to ride, as the tour will provide the guide and all the equipment, so it is a must for those that want to keep active on time.
ABQ BioPark Zoo
The ABQ BioPark Zoo in Albuquerque is a great way to get up-close encounters with exotic and native animals. Established in 1927, the zoo offers a range of animals on display that can be viewed during open hours or during feeding times when they come alive in search of their next meal.
Here you can see iconic species like lions and giraffes but also less exhibited species like jellyfish and wolves. So not only are they a zoo, but also a botanic garden, aquarium, and beach, with many activities open to all visitors. So you can have a picnic and fill your afternoon with exploring everything this park offers.
Petroglyph National Monument
Petroglyph National Monument is an important site acknowledging the pre-Spanish history of New Mexico and the thousand-year history of Native Americans. Here is one of the biggest petroglyph sites in North America, featuring designs and symbols carved into volcanic rocks by Native Americans.
Unfortunately, you must drive to the three trails to see the petroglyphs in person in the Boca Negra, Rinconada, or Piedras Marcadas Canyons.
The Boca Negra Canyon offers short walks to 100 petroglyphs, the Rinconada Canyon provides a short loop trail to 300 petroglyphs, and Piedras Marcadas Canyon offers a round trip to 400 petroglyphs. Even if you take one path, you will be blown away by the remarkable archaeology in these remote areas.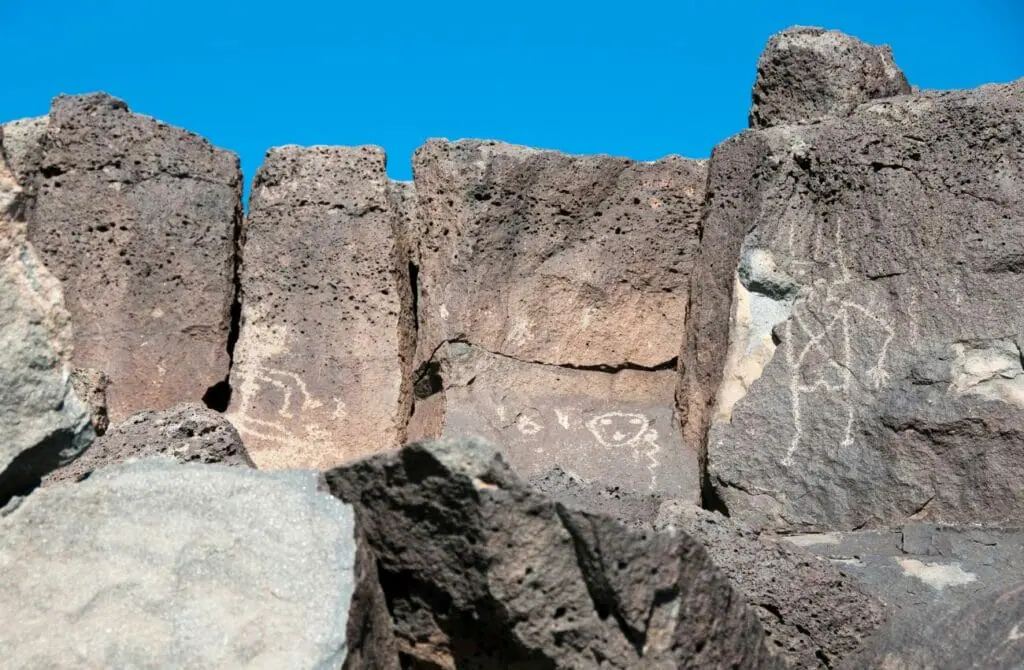 National Museum of Nuclear Science & History
The National Museum of Nuclear Science & History is dedicated to telling the story of the Atomic Age in the US. Visitors can explore the early research of nuclear development through today's peaceful uses of nuclear technology.
Moreover, the museum hosts special exhibits outside of its usual displays, including traveling exhibits worldwide, ensuring even the locals get something new when visiting an old local favorite. You will come away from this experience, realizing that most of nuclear history has nothing to do with atomic wars.
Albuquerque Museum
The Albuquerque Museum is a brilliant place to appreciate the history of ABQ through the archaeology and rich collections collected over the centuries. You can see what remains of Spanish settlement, Native American artifacts that pre-date European settlement, and little objects that signify the gradual changes the city experienced over time to become the quirky place we see today.
This modern museum is spacious, and each exhibit is carefully curated so that you are getting the best experience, with education and authenticity at the forefront of your mind.
Indian Pueblo Cultural Center
To appreciate the long history of Native American occupation of New Mexico, it's great to visit the Indian Pueblo Cultural Center in Albuquerque. This place serves as the gateway to the 19 Pueblos, the Spanish word for the village and used to describe the tribal villages of the Native American Pueblos tribes in New Mexico.
You can learn about these people's rich history and culture through exhibits, events and dining experiences here. The exhibitions showcase indigenous clothes and art, while the Indian Pueblo Kitchen allows visitors to taste Native American culinary delights. You can conclude your visit by stopping by their store to buy jewelry, pottery, rugs and award-winning art.
Sandia Peak Tramway
One of the fun outdoor activities during Winter in ABQ is skiing, so you can take the Sandia Peak Tramway to reach its peak. Here you can learn to ski, enjoy a meal at the top of the snowy paradise, or enjoy the incredible views.
However, the tramway still operates regardless of the season, providing a leisurely way to ascend the mountain without hiking. Instead, you can relax on your tram and admire the scenery looking back at you. This is something you can't miss.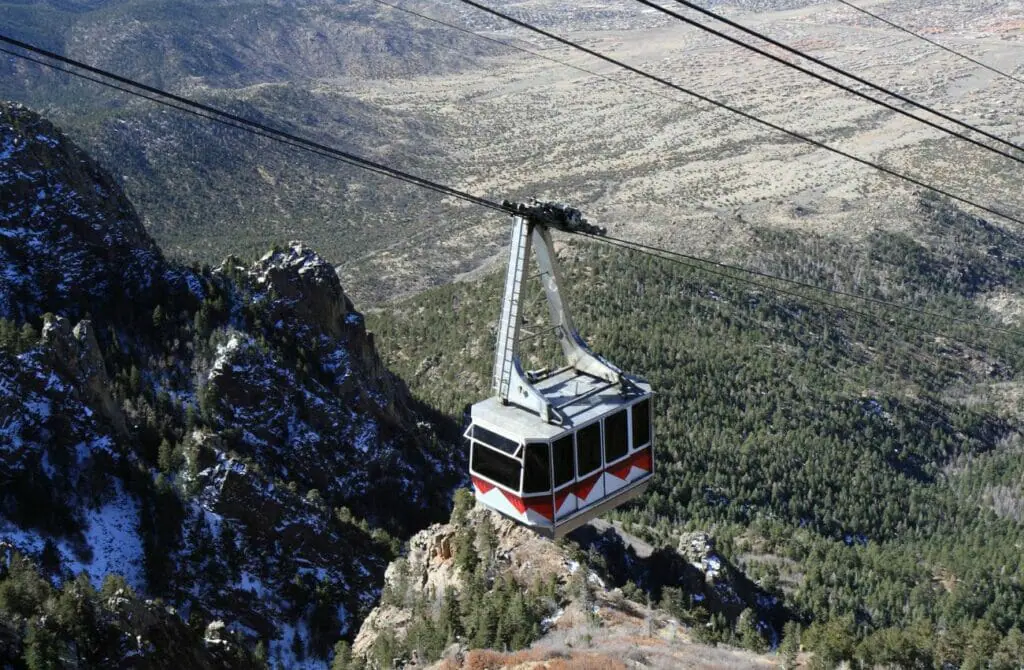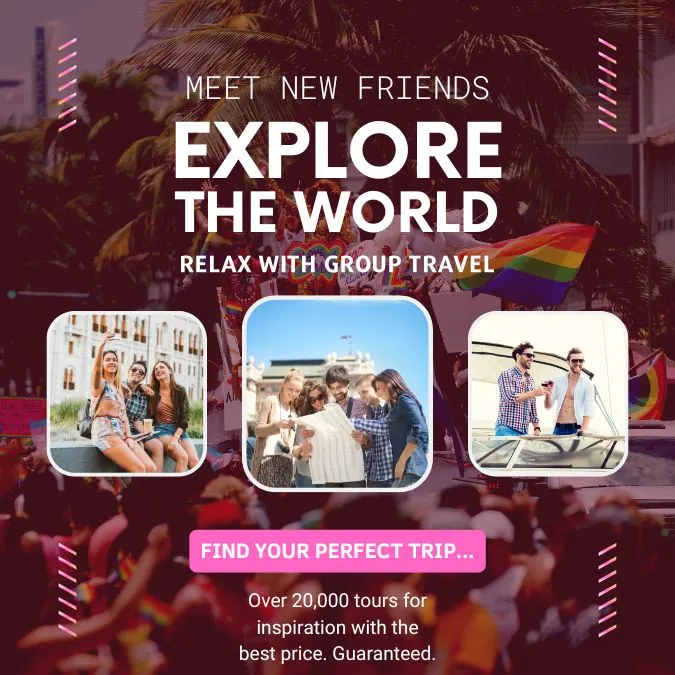 Gay-Friendly & Gay Hotels in Albuquerque, USA
Being gay-friendly accommodation means that the establishment is welcoming and inclusive to guests who identify as LGBTQ+. This can include, but is not limited to, having policies and practices that demonstrate a commitment to creating a safe and inclusive environment for LGBTQ+ guests, such as non-discrimination policies and providing support and resources for LGBTQ+ travelers.
Some gay-friendly accommodations may also provide amenities specifically catering to the LGBTQ+ community, such as rainbow flags or literature about local LGBTQ+ events or resources. Furthermore, gay-friendly accommodations may be located in an area known for being LGBTQ+ friendly.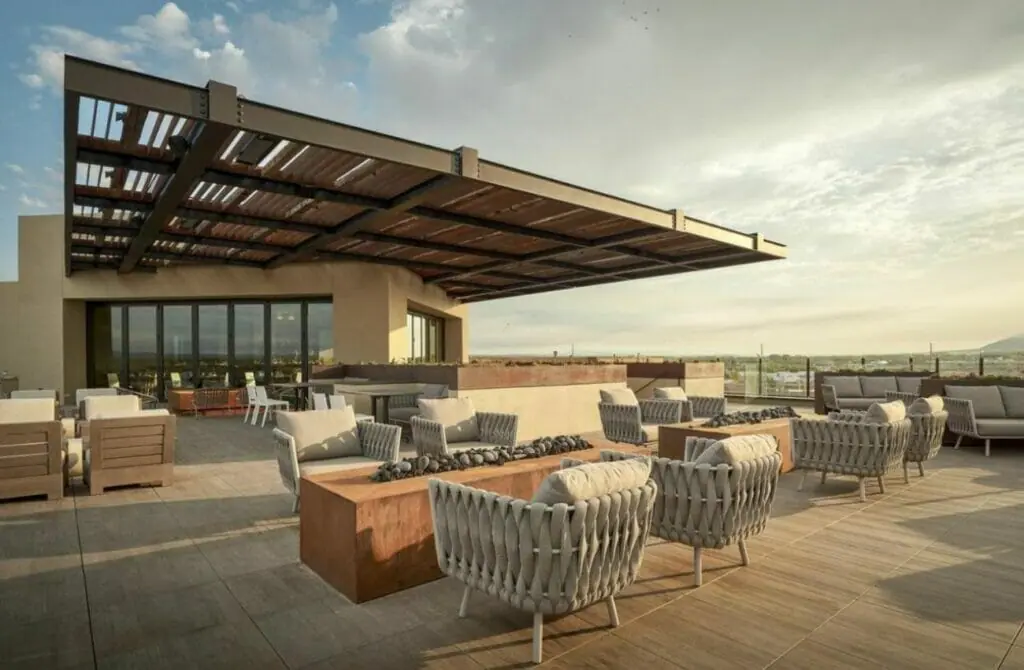 While Albuquerque does not have any specifically gay hotels or resorts, these are the most fabulous and pro-actively gay-friendly hotels in Albuquerque. There are also hundreds more hotel and hostel options in Albuquerque if none suit your desired budget, facilities or area – but these are the best hotels according to other gay travelers and us.
Whatever your needs are, Albuquerque has you covered.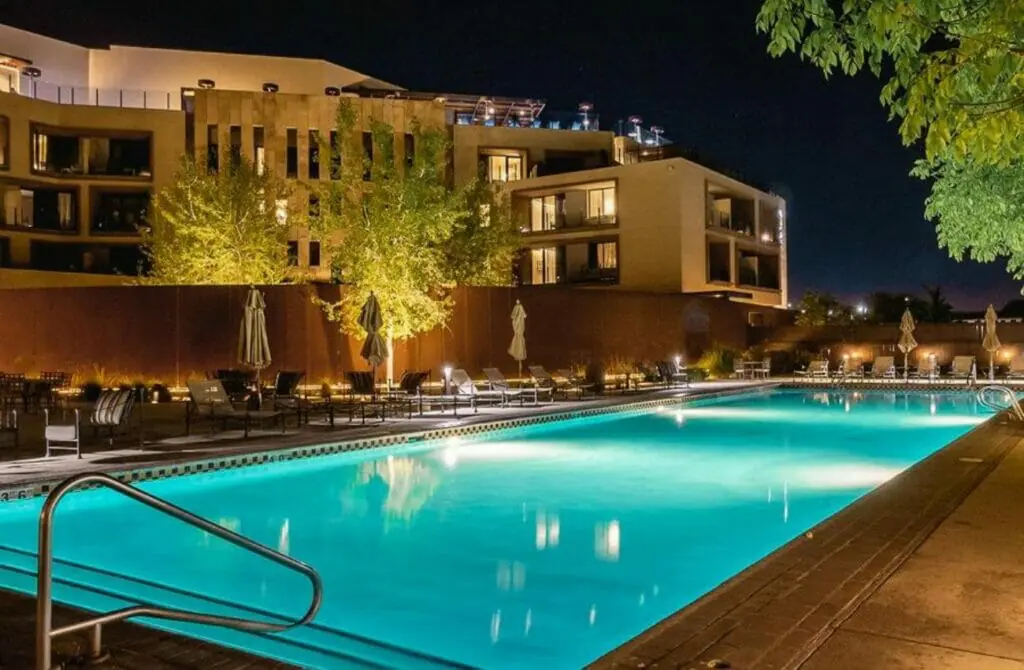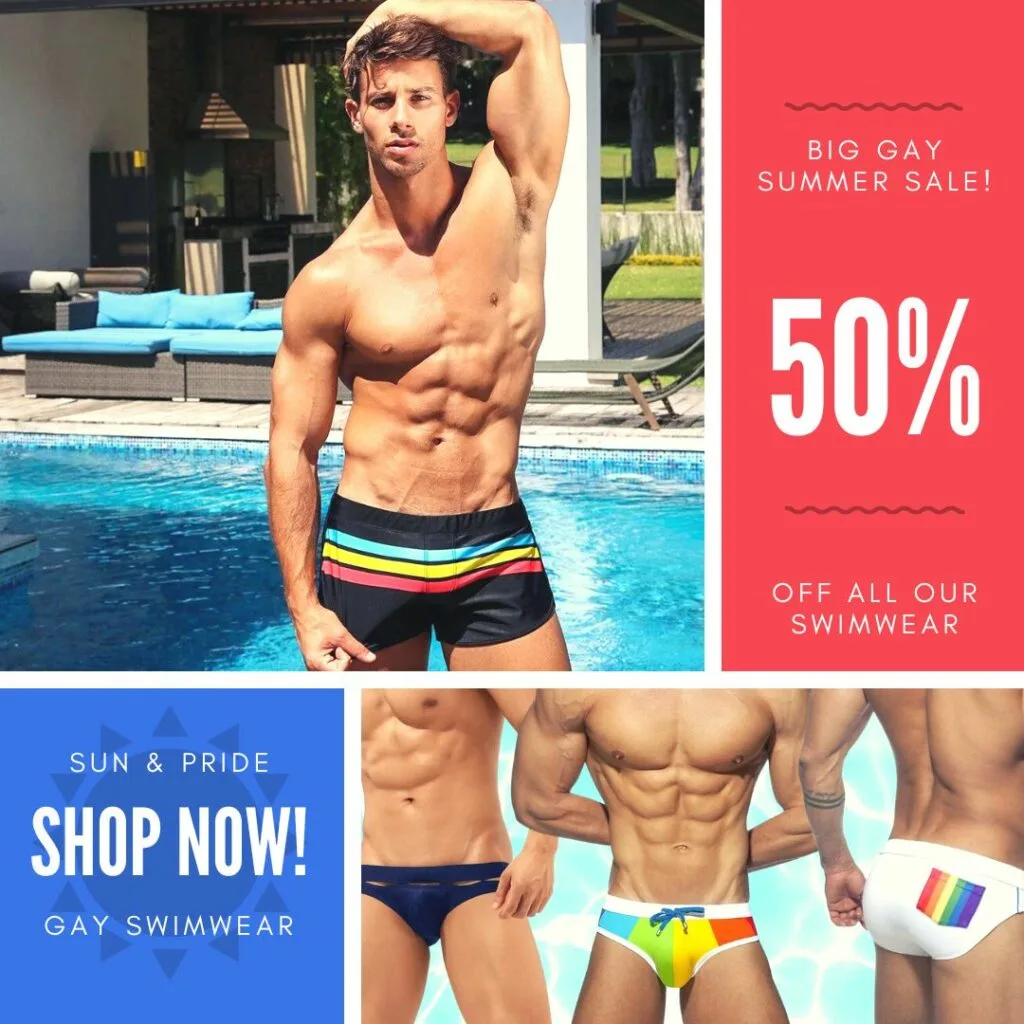 Located in the Sawmill Area of ABQ, Hotel Chaco is a four-star gay-friendly hotel offering many amenities that makes your stay divine. However, the highlight of this hotel is, of course, the location in Old Town, with immediate access to iconic attractions like three museums and a park.
You can fine-dine in the hotel's restaurant in the elegant dining hall or take your drink and food outside to make the most of the fine weather. You can complete this with a walk in the garden afterward or dip in the pool or hot tub. But if you're not ready to relax, you can hit the gym or get involved in their yoga classes; they offer all these fantastic services and more.
Once all is said and done, you can turn into your private dwelling, enjoying the premium bedding, flat-screen TVs, and air-conditioning during the desert heat. You can enjoy a long rainfall shower without worrying about running out of water, and when you do go to sleep, it will be soundless as the rooms and soundproof.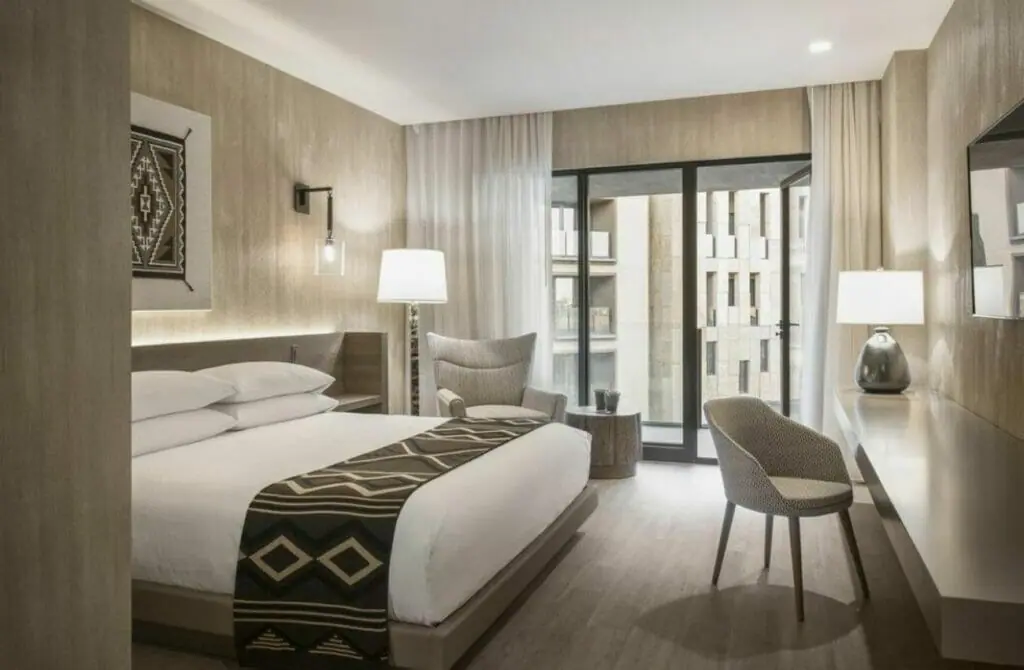 Best Western Airport Albuquerque Inn ☆☆☆☆
The Best Western Airport Inn is an excellent hotel with access to the airport and the town's business district. If you are here for a short time on a business trip and have an early morning flight when you leave, this takes the hassle of waking up too early. Plus, the hotel services are a bonus. Guests can enjoy a complimentary breakfast daily with a free return airport shuttle.
Moreover, during your stay, you can dip in the hot tub, dive into the pool or keep active through other means with their gym. Finally, rooms offer all the best amenities you could ever request, including TVs and tea/coffee makers. Those staying here love its services and location, making it an easy choice to stay in ABQ.
Embassy Suites by Hilton Albuquerque ☆☆☆☆
In the heart of ABQ, you can find an excellent 3.5-star choice of accommodation, The Embassy Suites, aimed at giving travelers a comfortable stay. There are many things to rave about at this place, including the complimentary cooked-to-order breakfast, an indoor pool and a 24-hour fitness center, a ballroom and 15 meeting rooms.
All these incredible services make it great for all types of travelers, and they even have a shop for you to buy a gift for yourself to remind you of your memorable trip to ABQ.
Now, the shared facilities are excellent, and the hotel has over 261 rooms, each spacious and well-equipped with modern amenities. This ensures you have separate sitting areas, a mini kitchen, and sofa beds, and they are perfect for small groups and individual travelers. So the Embassy Suites could be an excellent option for a queer family or couple that love the extra space and central city location.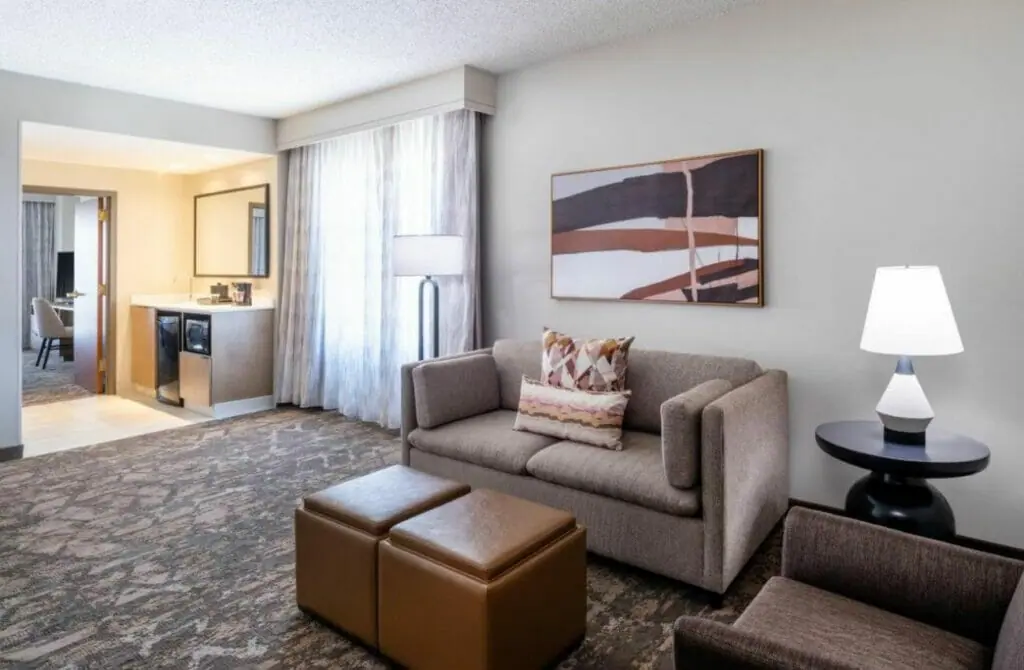 Sonesta ES Suites Albuquerque ☆☆☆
In the Northeast Heights area of ABQ is the relaxing and spacious Sonesta ES Suites hotel offering a wonderful stay in their city. Not only does the hotel offer complimentary breakfast, a gym, and an outdoor pool and hot tub for entertainment, but they also have a tennis court and outdoor areas for cooking BBQs and hosting picnics. So if you visit ABQ at the height of Summer, this is one you can consider!
The suites' rooms are as brilliant as their shared facilities, with 112 spacious and comfortable quarters, with the highlight being the fully equipped kitchens and fitted fireplaces. But, of course, they also come with all the other great extras good hotel rooms require, with cozy bedding, a TV and ensuites.
Springhill Suites by Marriott Albuquerque University Area ☆☆☆
Located in the center of town, not far from the University of ABQ, Springhill Suites is an expansive modern hotel looking to entertain and refresh visitors to her remarkable city. You will be treated to complimentary breakfast, hot drinks, and free parking here, so travel will be a breeze if you want to head outside the city.
However, the highlight of your stay will be the outdoor terrace, location and cozy rooms designed to cater to various needs. With all these basics and your needs part of their policy, there is little need for anything else.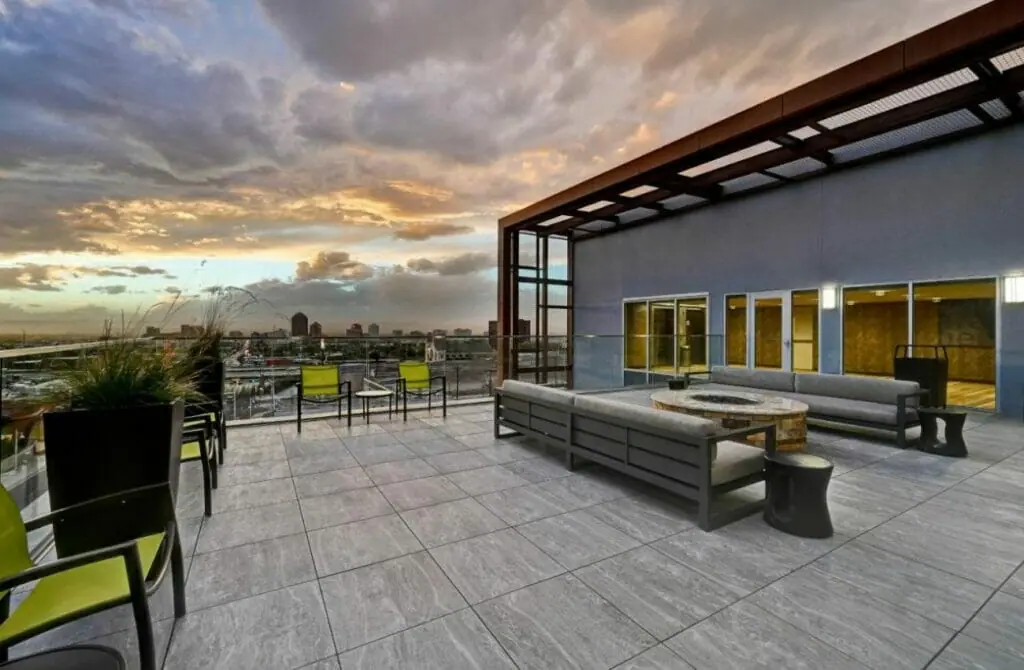 Gay Nightlife In Albuquerque, USA
ABQ is a vibrant queer-friendly city with a dedicated gay community that will show itself loud and proud. During the Pride festivals, you will find it hard not to see or hear parties around the city. Because of all these factors, the gay nightlife in this city is very much alive, and you will have a fantastic time.
Exploring the gay and gay-friendly nightlife in a new city can be one of the most exciting and rewarding experiences while traveling – and Gay Albuquerque is no exception. Not only will you have the opportunity to meet new people and make friends, but you'll also get a taste of the local culture and learn more about the city's LGBTQ+ community.
Going out and experiencing the queer and queer-friendly nightlife in a new city can also be a great way to break out of your comfort zone and try new things. Whether dancing the night away at a gay club or mingling with locals at a gay-friendly bar, you'll have the chance to make memories and create lasting connections.
So, don't be afraid to step out of your comfort zone and explore the gay and gay-friendly nightlife in Albuquerque. You'll be glad you did!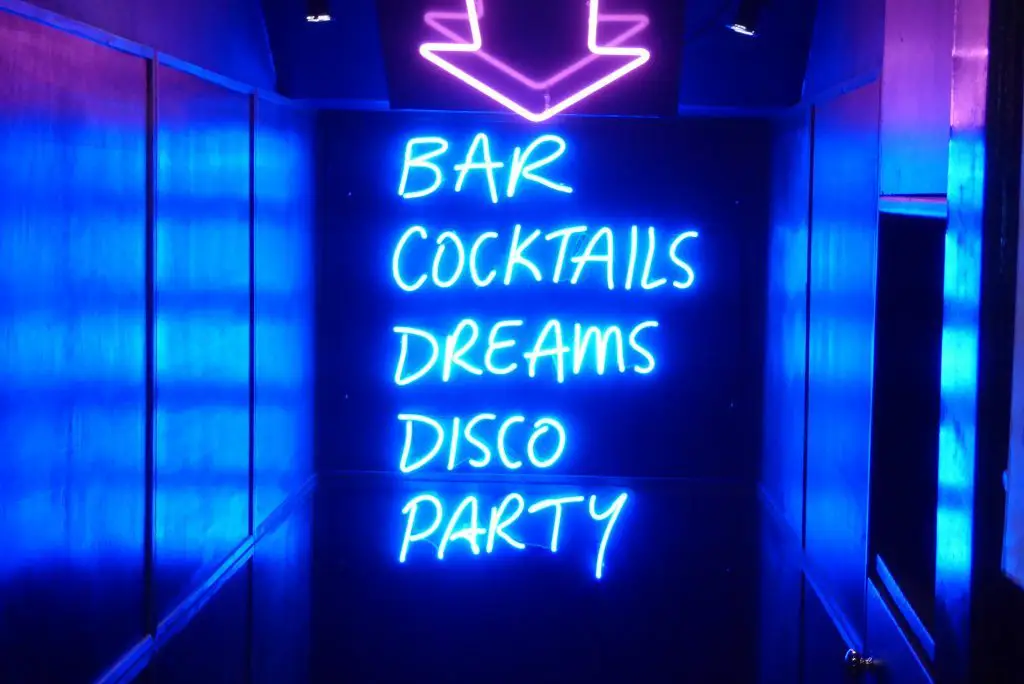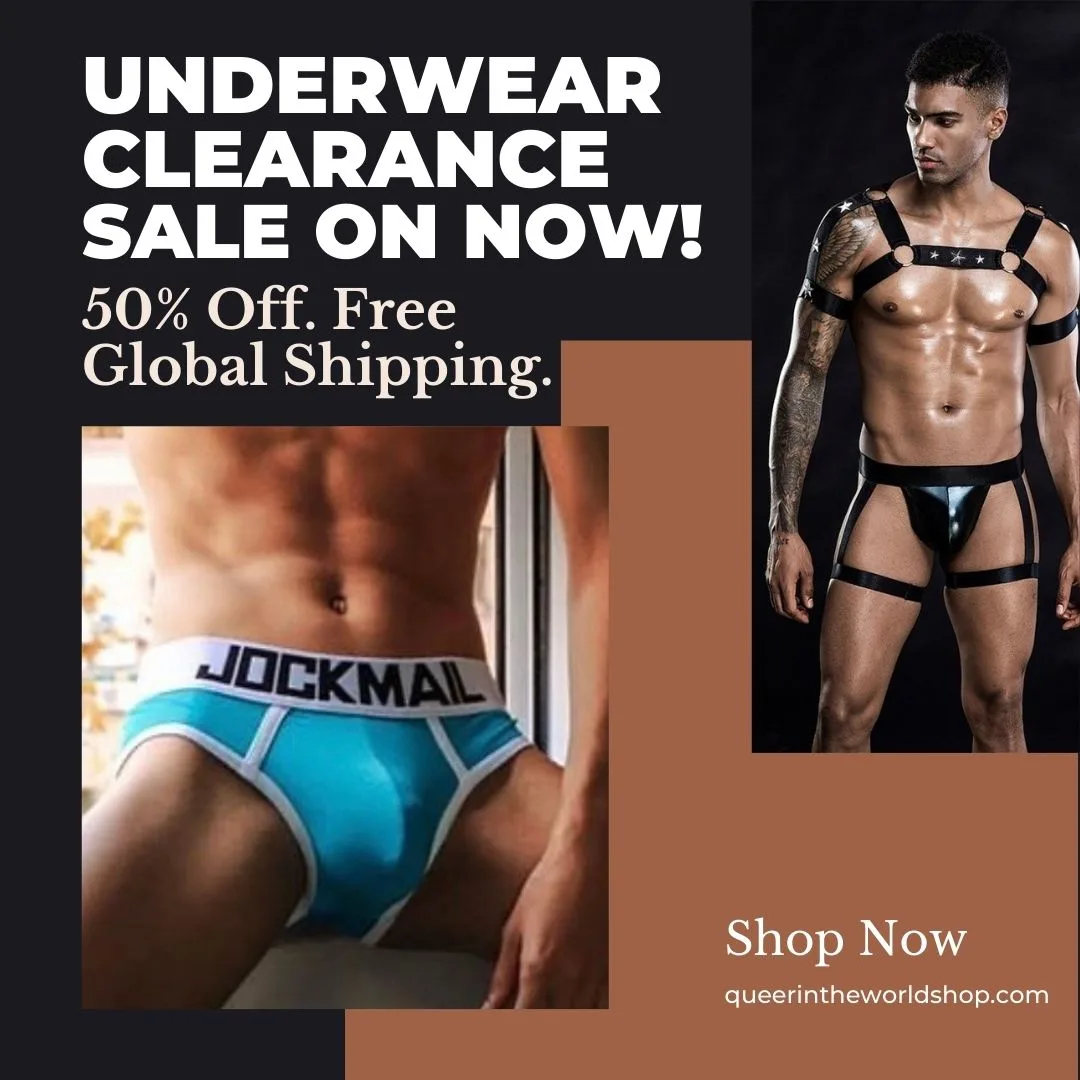 Gay Parties & Gay Clubs In Albuquerque, USA
Since 1983, Albuquerque Social Club has established a safe space for all visitors. Here you can connect with a community that stands for love, respect, tolerance, equality and pride, with options to get involved with social events even if you visit the city for a few days.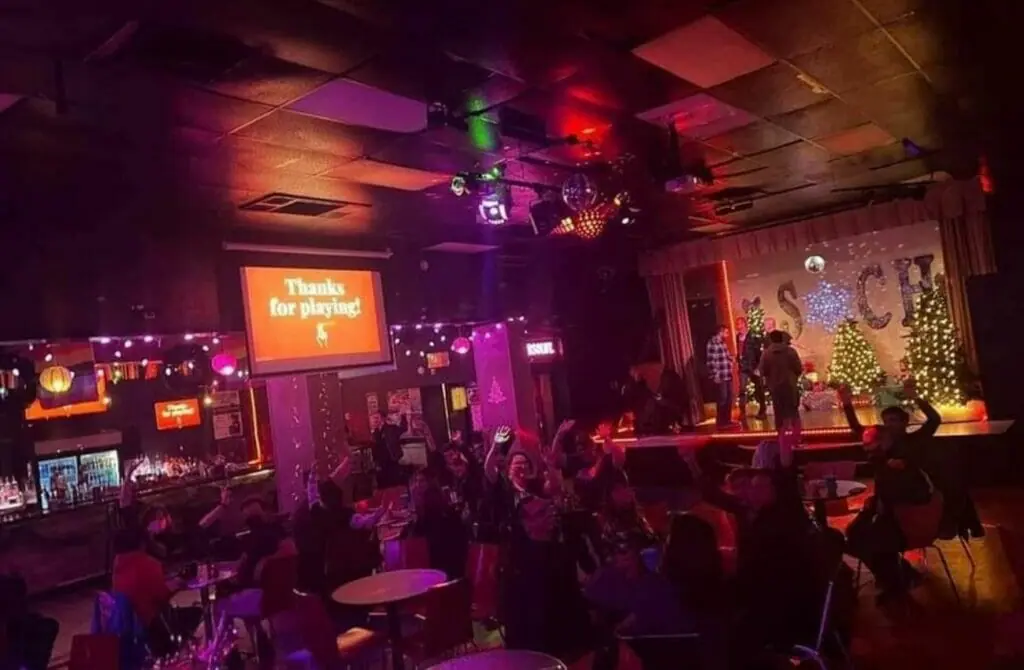 The official gay club of ABQ is NMOBA. This state-wide organization encourages networking and building relationships with businesses and individuals in the queer community. They should be the first point of contact if you want an insider's rundown on all the gay companies in town.
The LGBTQ Resource Center at the University of New Mexico is a safe in-person space for all members of the gay community. Even if you are not a student, you can find support and resources to get involved with the gay scene. They also have regular club meet-ups for femme and masc people, respectively.
ABQ has a dedicated organization that celebrates the queer community every year with its Pride festival. They promote and celebrate the gay experience by hosting the annual Pride Fest and Parade, where visitors to the city can experience boots, buy merch, and attend a selection of entertainment from drag to social gatherings.
Throughout the rest of the year, the club is a valuable resource for learning about the gay community and how to get involved.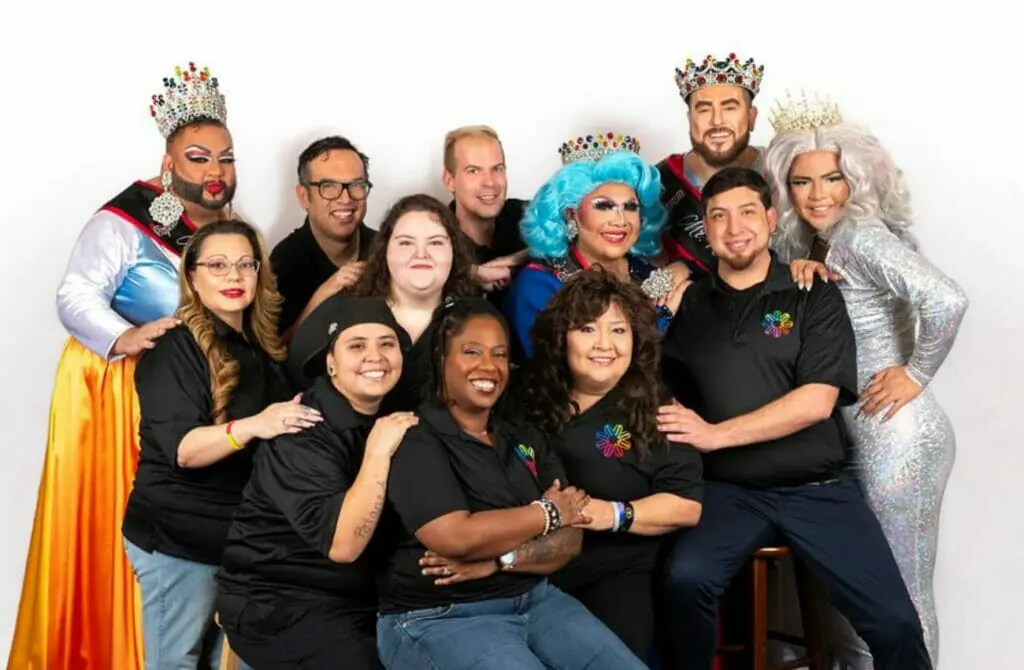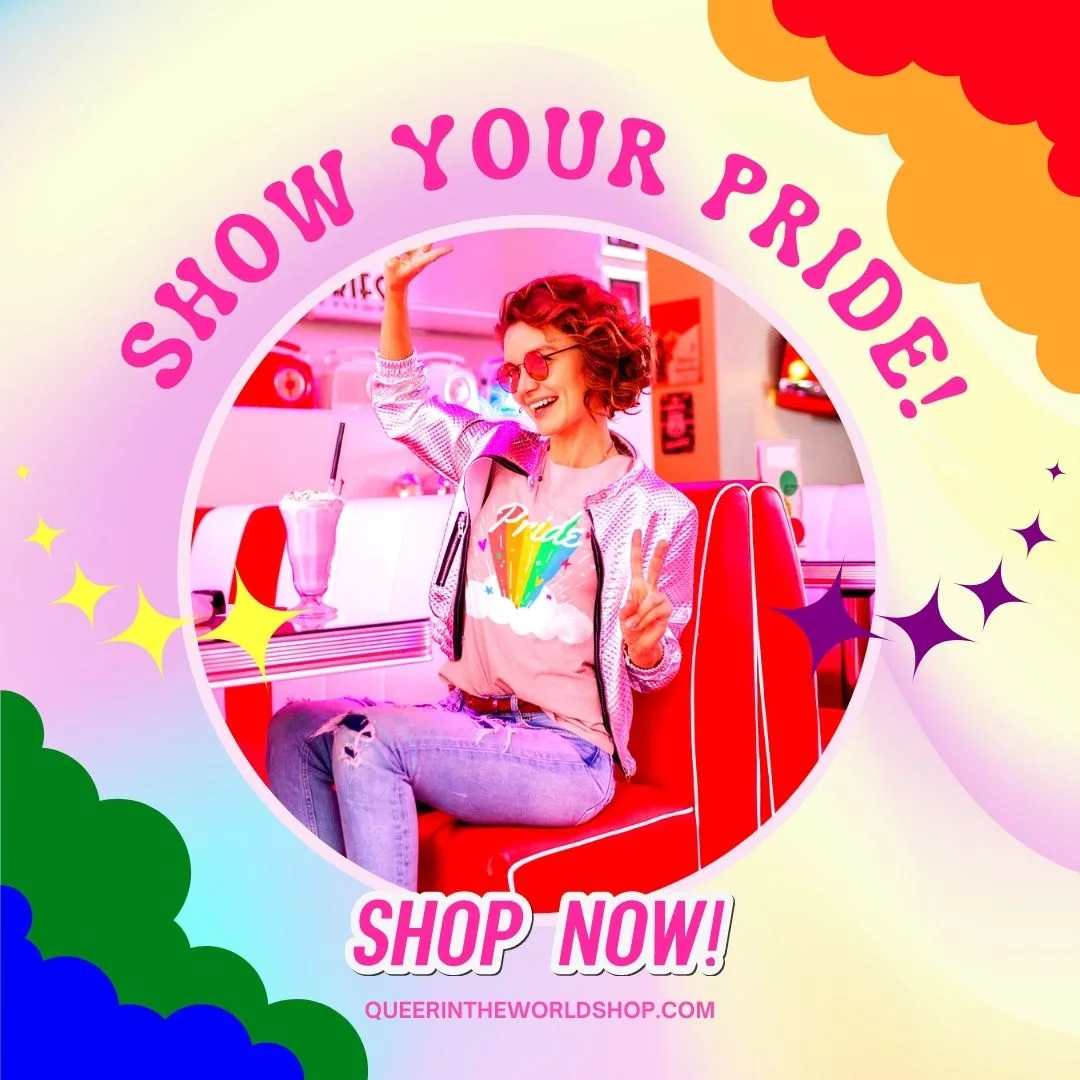 Gay-Friendly Nightlife Attractions In Albuquerque, USA
One of the popular party spots in ABQ is The Library, where you can get involved in their weekly ends, like Salsa Wednesday and Friday Night Lights. DJs set the mood, and the nightclub sets the arena to drink and dance until as late as 2 am at weekends.
Inside this uniquely decored nightlife venue, you will find rows of books, a cozy place to sit and drink, and plenty of space to dance when the party comes calling. This night out may or may not include some study to improve your mind and day.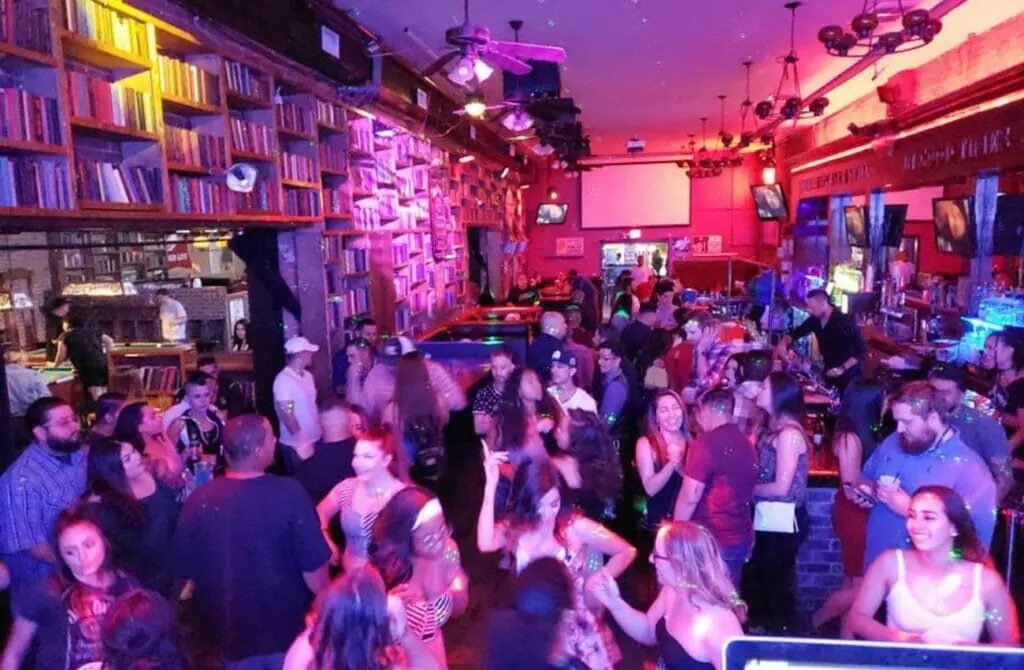 For those seeking a modern arcade bar to add a little game with a drink into your ABQ nightlife experience, you will be satisfied with Sister. This venue offers pinball and other classic arcade games to try your luck at scoring the top score as you enjoy a background of live music and the taste of great drinks.
Whatever you drink will be on the menu, with many more options for those wanting to sip something new. Then when you need to rest your creative mind, you can throw yourself into the moshpit on the dancehall and let the music do the rest.
QBar Lounge is a sophisticated lounge found inside Hotel Albuquerque. However, it is popular with locals and guests because of its live entertainment with jazz on Fridays and Saturdays from 6 pm to 10 pm.
Regardless of the event, you can expect quality signature cocktails, from Gin Blossoms to Paper Planes; they are passionate about their server's mixing skills! This is the place to be if you are after a relaxing evening to unwind after a long day or a piece of quiet amongst the sometimes loud clubbing scene in ABQ.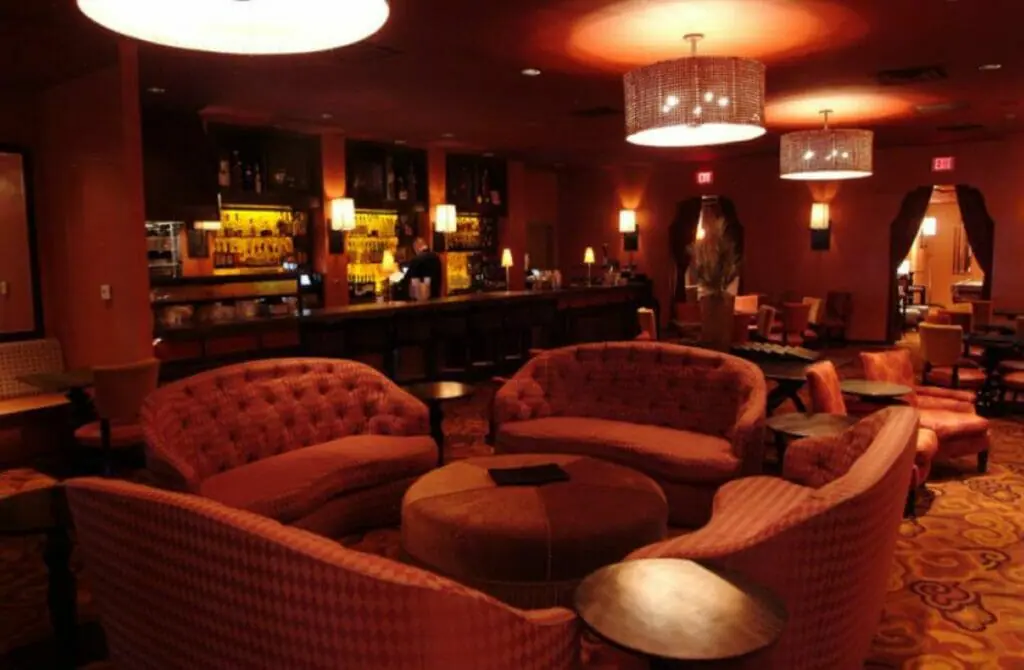 If you want to make a double event of a single venue, check out the Side Effex Gastropub for an evening meal, then head to their afterparty Effex Nightclub. Here you will find incredible food and drink and an equally remarkable space that offers a range of seating options and a massive dancehall with a stage for live events to fill the venue with life.
You may be lucky to come on a night when the bartenders are just wearing shorts or when they put on their occasional pride nights because even if they aren't a gay bar, they are super gay-friendly and a popular place to turn a night incredible.
The Dirty Bourbon Dance Hall & Saloon
For a lively nightlife venue with a dance hall and saloon, The Dirty Bourbon takes the cake as a brilliant platform of live country music, with pool tables, shuffleboards, and a generally great atmosphere for dancing and drinking.
You will find a massive space with an old-school aesthetic, a bar that supplies various drinks, round table booths for leisurely dining, and a square open dance hall and stage. The wooden decor adds to this old-timy flair, with some modern neon lights to add a splash of modernity.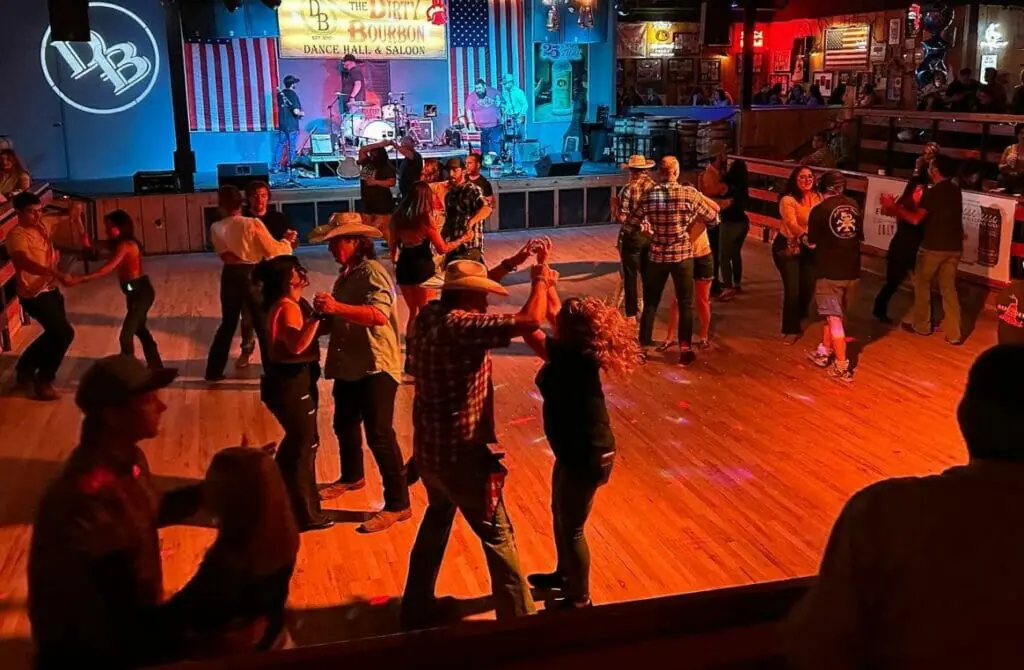 Cruising & Gay Saunas In Albuquerque, USA
ABQ may not have a substantial gay cruising scene like larger ones. However, you will be glad to know there is a gay men-only sauna you can visit to get a taste of it in an organized space.
However, if getting wet isn't for you, the other option is to connect with friends via social clubs or hit the usual gay dating apps to connect with potential partners. You won't need to worry about being fruitless in your search, as the queer community is incredibly active in this city.
When traveling to a new city, heading out for more than just a stiff drink can be exciting. One aspect of the Gay Albuquerque scene that many queer men enjoy is visiting gay saunas and cruising clubs.
Sure, the sauna culture in Albuquerque is not as hedonistic as in Amsterdam, Barcelona or Berlin, but these venues still offer a chance to meet new people, socialize, and engage in sexual activity – without resorting to gay hookup apps.
However, it's important to remember that these venues can vary greatly in terms of atmosphere, clientele, and rules, so it's a good idea to prepare yourself before visiting. If you are apprehensive, we advise studying our guide to visiting a gay bathhouse for the first time, which should help set your mind at ease and always practice safe sex.
Additionally, it's important to be aware of and respect local laws and customs regarding gay venues and sexual activity. With a little planning and an open mind, visiting gay saunas and cruising clubs can be a fun and exciting part of your gay Albuquerque travel itinerary.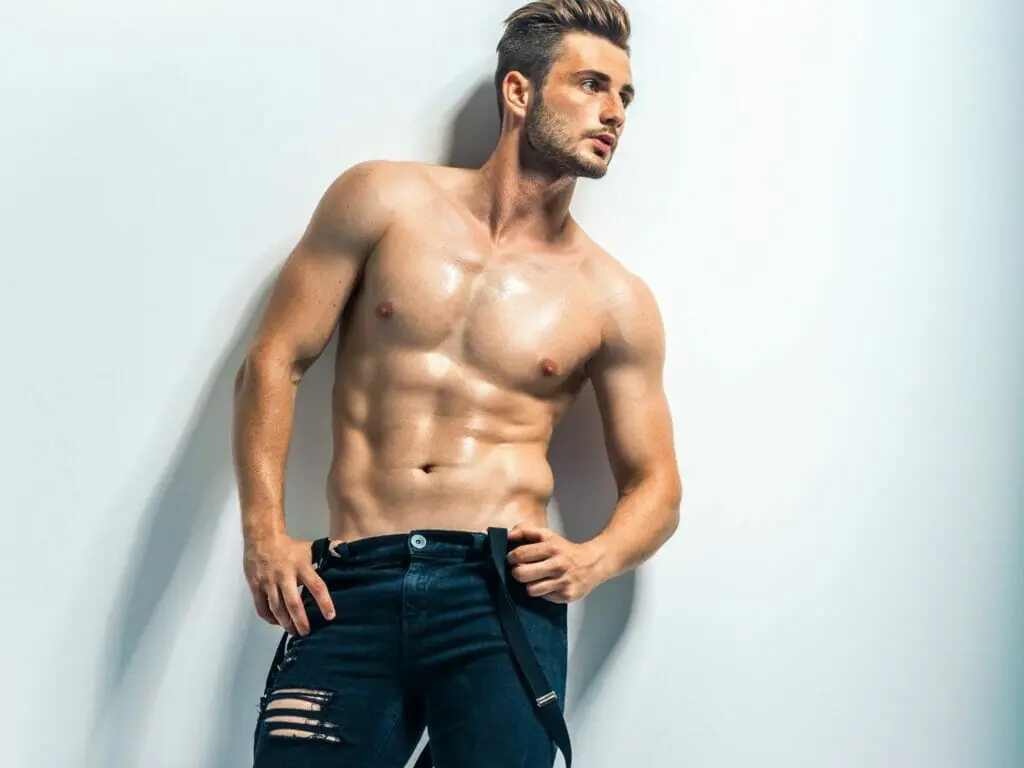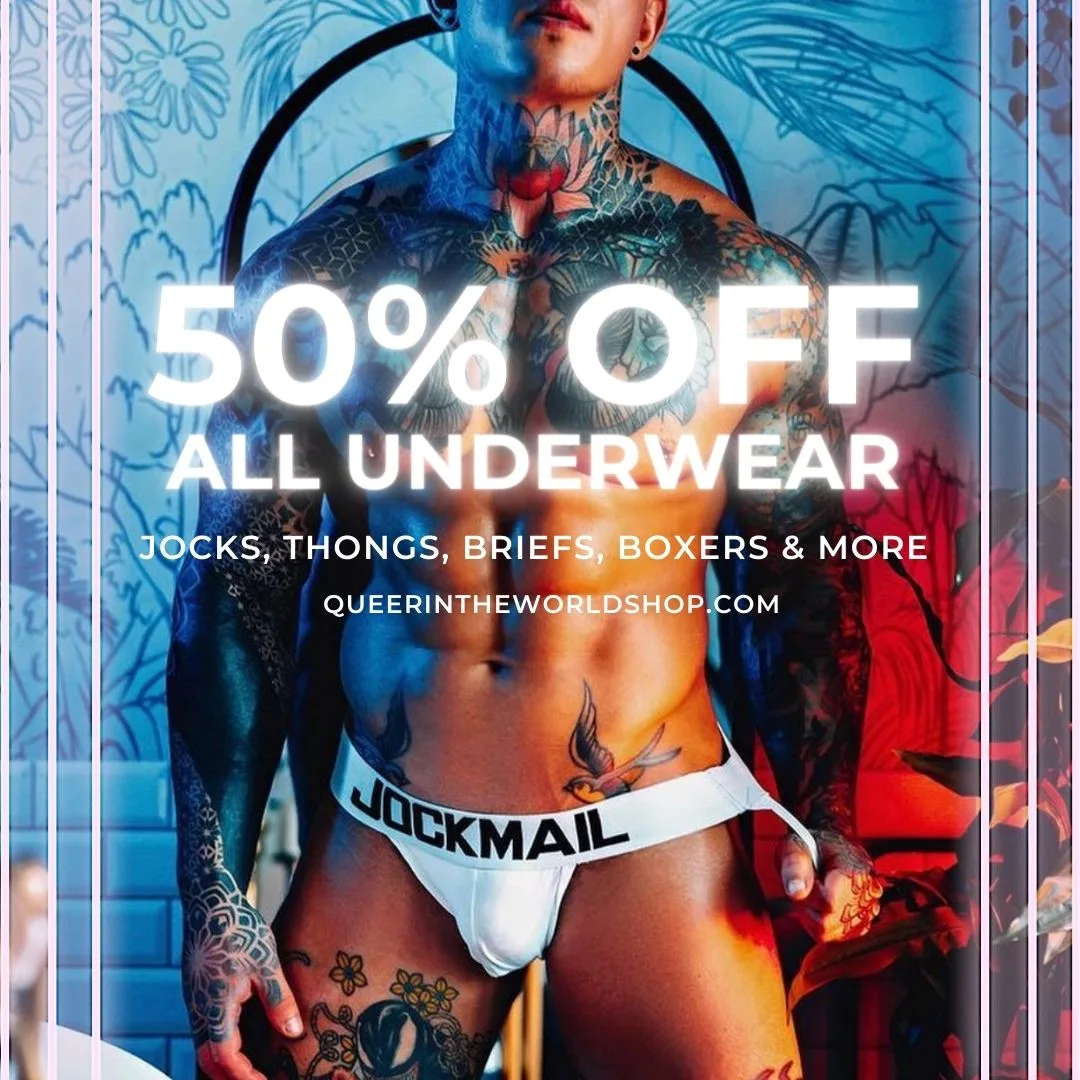 Gay Saunas In Albuquerque, USA
ABQ is home to only one gay sauna, Gay ABQ Funky Bohemian. Here you can contact the masseuse of the company and organize a time to get a full-body massage and hot tub soak.
Moreover, the Funck Bohemian is a social group for gay men who enjoy naturalist socials, hiking and outdoor activities, watching films, and having fun on the side. This social group aims to connect gay men in a post-Covid-19 world without turning to date apps but with real-world experiences.
Gay Map Of Albuquerque
Finding it hard to envisage where everything is in Albuquerque? Hopefully, this queer-centric map helps where we have marked all the bars, clubs, parties, hotels, saunas, massages, and more will help you stay in the spot best suited to you!