For LGBT people, freedom is essential, and it is easy to understand why. Understandably, a community should require a safe area that experienced significant criticism for much of modern history.

And if you ask us, bear weeks are some of the fascinating events for gay people. The best illustration of this is. This allows the attendees to meet homosexual guys from the same and related tribes while celebrating body attractiveness and having exciting experiences.
Imagine a stretch of flawless white sand next to a sparkling blue ocean where you can make out in public while holding hands and cuddling with your spouse. That would likely be the perfect getaway for many folks, homosexual or straight. We also understand that. We must also consider how many nations still have anti-gay laws that may put homosexual individuals in jail for merely kissing their partners.
This implies that it is nearly impossible for a gay individual to discover a bear week worldwide. It's also not one you'd want to get wrong because just imagine taking off your clothes on the beach to find out that it's not the bear event that would be suitable for you and your partner.
Although locating these bear week events on your own is feasible, you might opt for a guide to save the stress of figuring everything out independently. You can then be aware of the benefits.
That way, you can know the dos and don'ts of each one and even match the bear events to your location to pick the closest one. One might not be sure of how good they are, but with a guide like us, you can be sure you'll have fun.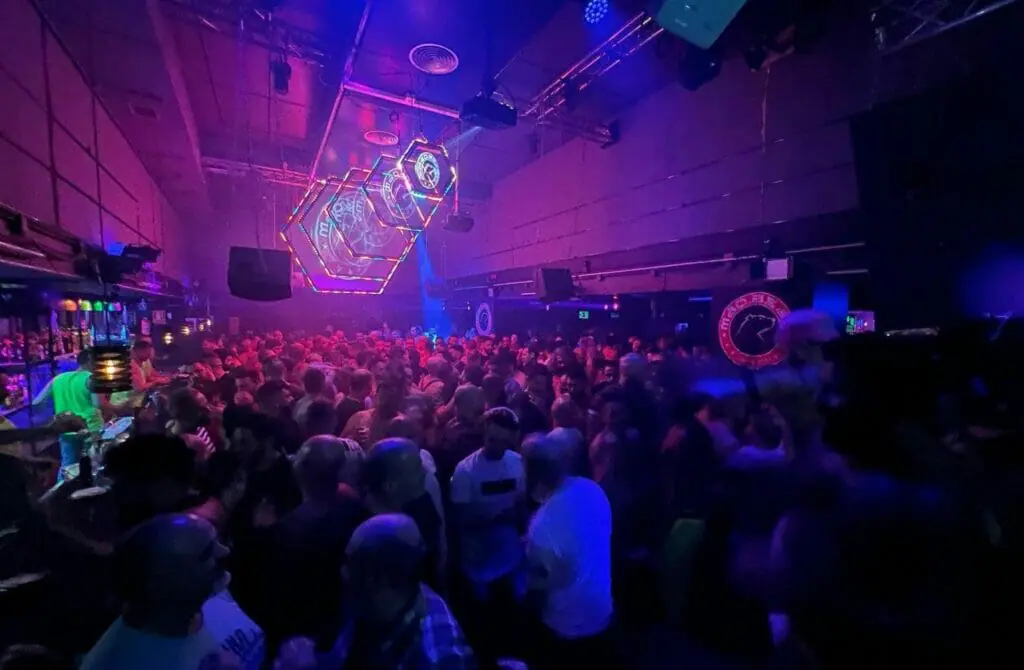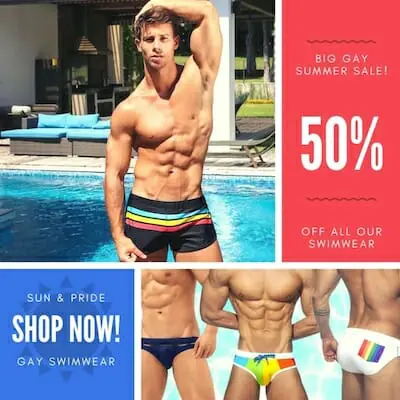 Go through the list for the one closest to you, and if you can find any, it's a sign to look for that destination vacation trip you've been dreaming of. And if you find yourself lucky or fortunate enough to have one close to where you live, circle a day on your calendar, hit your partner up – or a friend if you're single and ready to mingle.
Nonetheless, I have compiled this list of all the most notable Bear gay events globally where you can choose the right one to attend.
Some gay events are situated in nations where it is permissible to love whomever you choose, while others are in less accepting regions. It would help if you played by the local regulations no matter where you are. So proceed with caution as necessary, but keep in mind that life is short. They are in the Middle East, Canada, Europe, Mexico, and Australia. In this article, I will tell you what to expect when they host and the best hotels.
Why not sit down, relax, and grab a coffee as you read through the Bear gay events?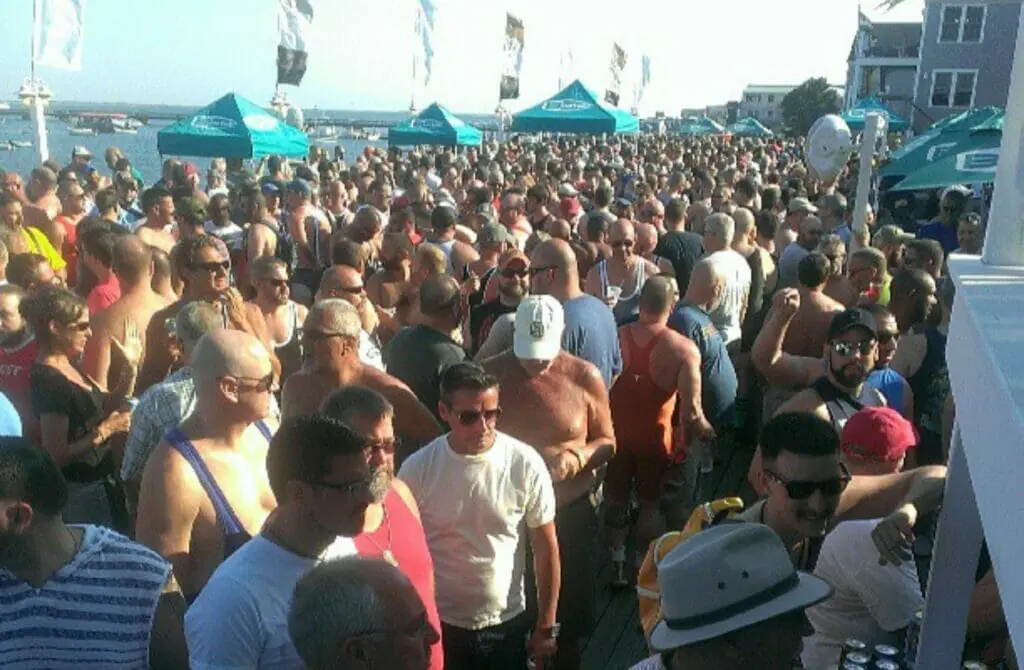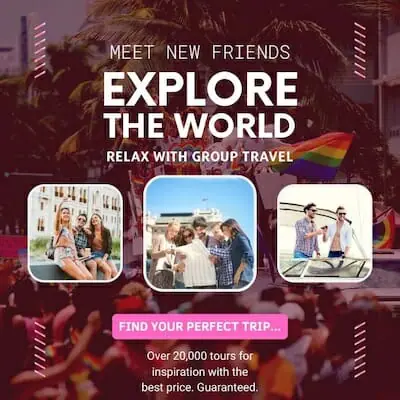 In this article we will cover...
If you're searching for where the real action is and ready for the juicy catch, this is one of the biggest bear weeks in the US. It draws LGBT tourists from all across the country and other locations worldwide. This is one of the few fantastic places to meet new sets of people and learn things about all sorts of different cultures because they frequently hold events, parties, and drag shows.
Some gay events are situated in nations where it is permissible to love whomever you choose, while others are in less accepting regions. It would actually be best if you played by the local regulations no matter where you are. So proceed with caution as necessary, but remember you only have one life to live.
Do you want to enjoy a lifetime experience with your gay partner? Why not participate in all-day parties like Otter Pop, dance the night away at the Boatslip Tea Dance, and bring your dance party attire for the Bear Boat Sunset Cruise.?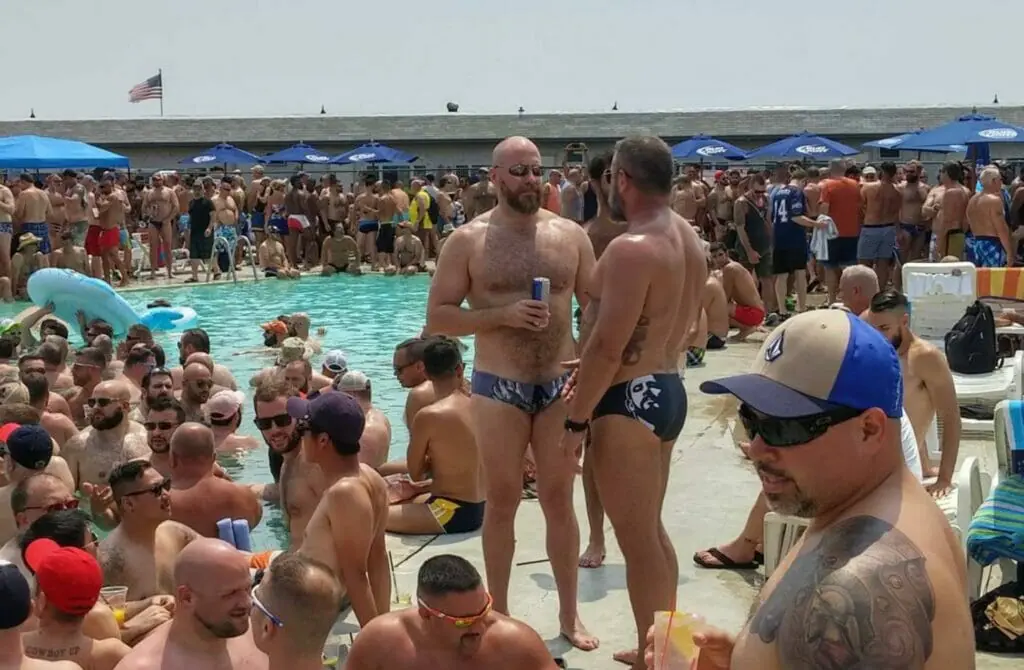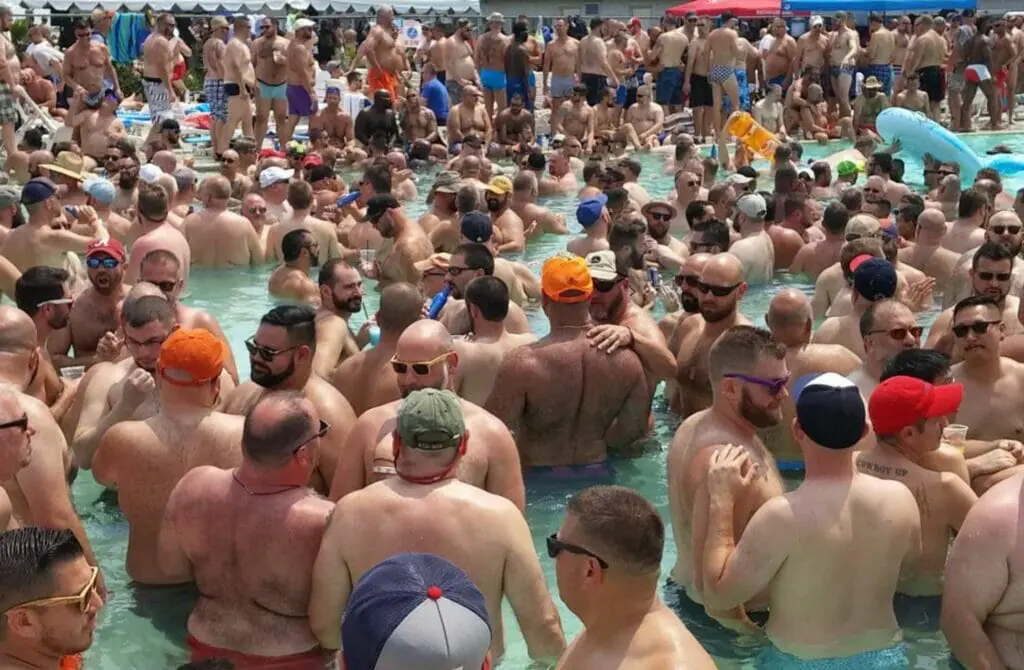 Bears on the Bikes, environmental hikes, and festivals like the single tea dance round out the usual weekly festivities. Your experiences with your partner are incomplete if you exclude all the above activities. It's a place that changes you. Every season. Every time.
The most significant bear week in Provincetown is entirely up to you. While the atmosphere is desirable, some European foreigners have noted that it isn't as indifferent as bear weeks in Europe.
Many gay men at dance parties and other events may be more reserved. Nevertheless, I would say participating in some group outings and workouts will make your experience amiable.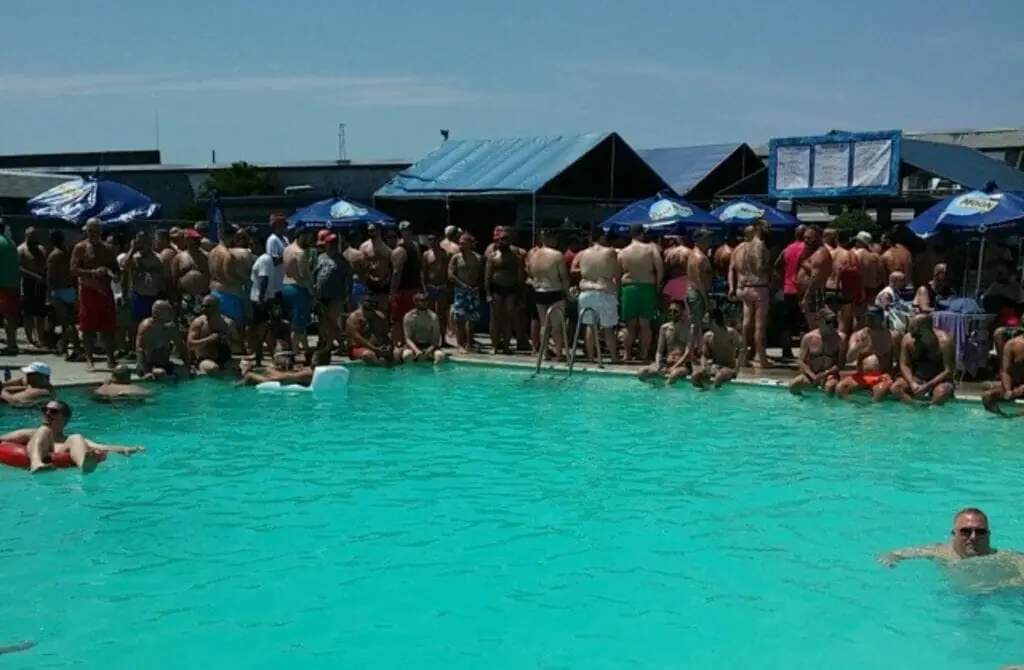 The sense of belonging and community that gay bear events foster is another significant component of these establishments. These places frequently host occasions and get-togethers that provide LGBT gays a chance to connect. This can be particularly crucial for those of us who do not have a strong support network outside of the events because it fosters a sense of acceptance and belonging.
A welcoming and all-inclusive bear vacation in the magnificent Canary Islands is available at the Bear Carnival in the tropical Maspalomas. It's the ideal time of year to visit the European Bear Week in the Spring.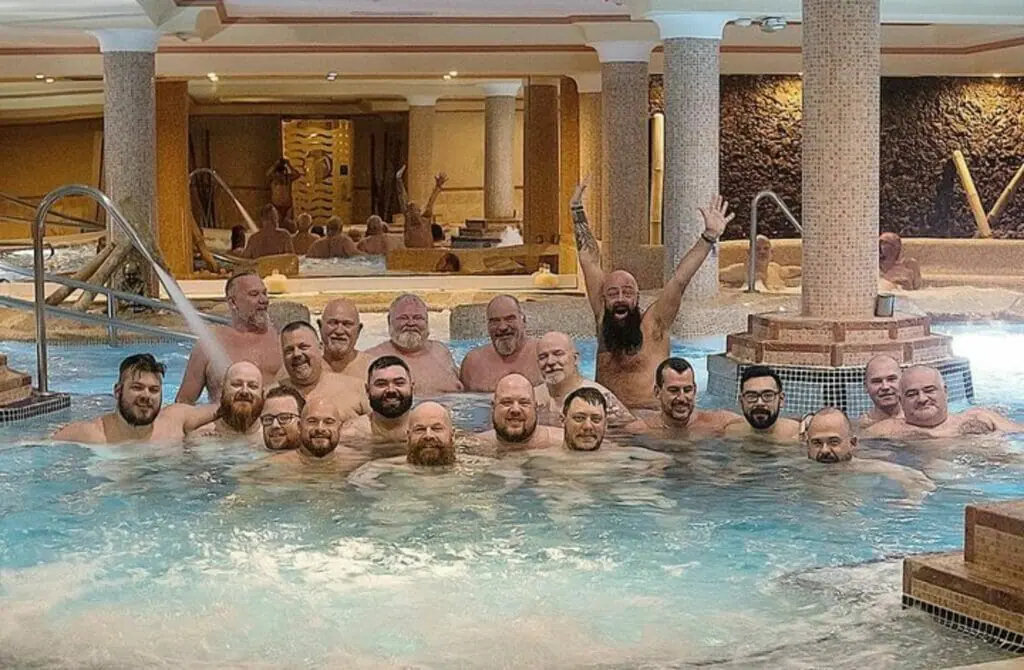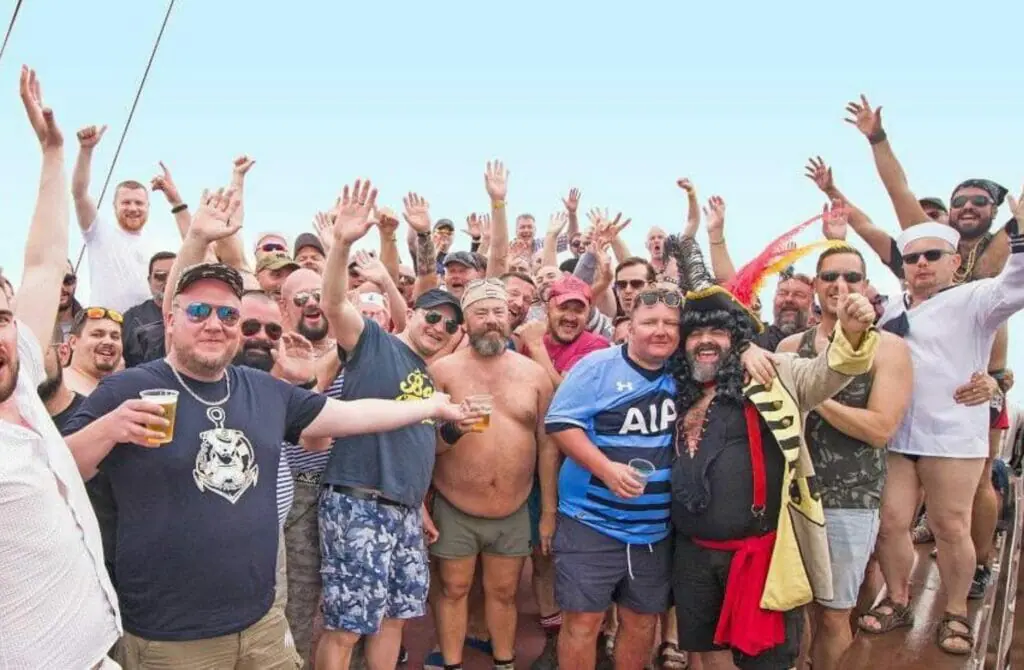 The nine-day Maspalomas Bear Carnival features more than 40 events. Wow! Are you amazed?
You can cancel, but you're not going to. You know you aren't. It's been so long, and your dick appointment is so hot, and only superhuman control has kept you from jumping on him and tearing off his clothes this whole time. You can't wait another day. Even a sex party is taking place on a boat! All you need to enjoy with your partner is available here. What else could you think of?
Bear Carnival offers sedate activities like speed dating, cheese and wine tastings, beautiful excursions to historical villages, and bear yoga sessions.
If you're the type that loves meeting new people,
making acquaintances is simple because attendees are very gregarious, which is typical of Maspalomas. It's an excellent choice for anyone traveling alone or having never attended a bear week.
One of the well-liked Axel Hotels sites, a well-known homosexual hotel chain in Europe, is in Maspalomas. Consider staying there while attending Bear Carnival.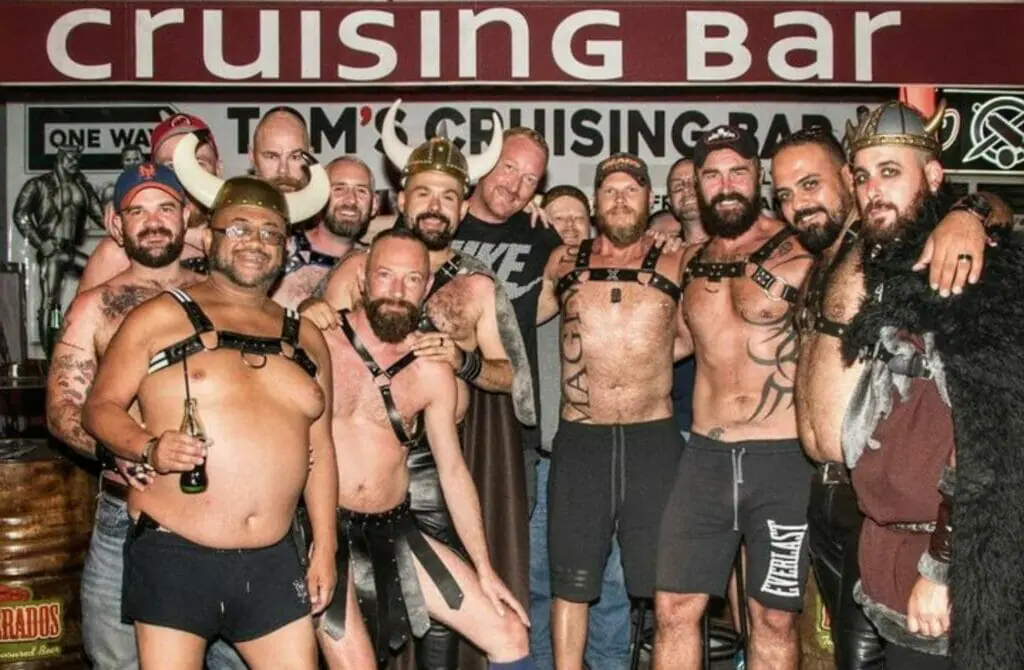 Sitges Bears is One of the most well-known gay bear weeks in the world; Sitges attracts tourists from a wide range of LGBT backgrounds. While bears are present at many events, there are also many chasers, otters, cubs, and even their ally pals.
The sense of inclusion and camaraderie that Sitges Bear foster is one of its most attractive features. It provides a setting where people can be themselves and express themselves without worrying about prejudice or judgment. Some members of the LGBTQ+ community who do not often have access to similar safe spaces may find this particularly important.
Bear Week in Sitges gives opportunities to meet new people and form connections. It provides a social setting where individuals can relate with others with similar interests and experiences. This can lead to new friendships, romantic relationships, and even a sense of belonging and acceptance.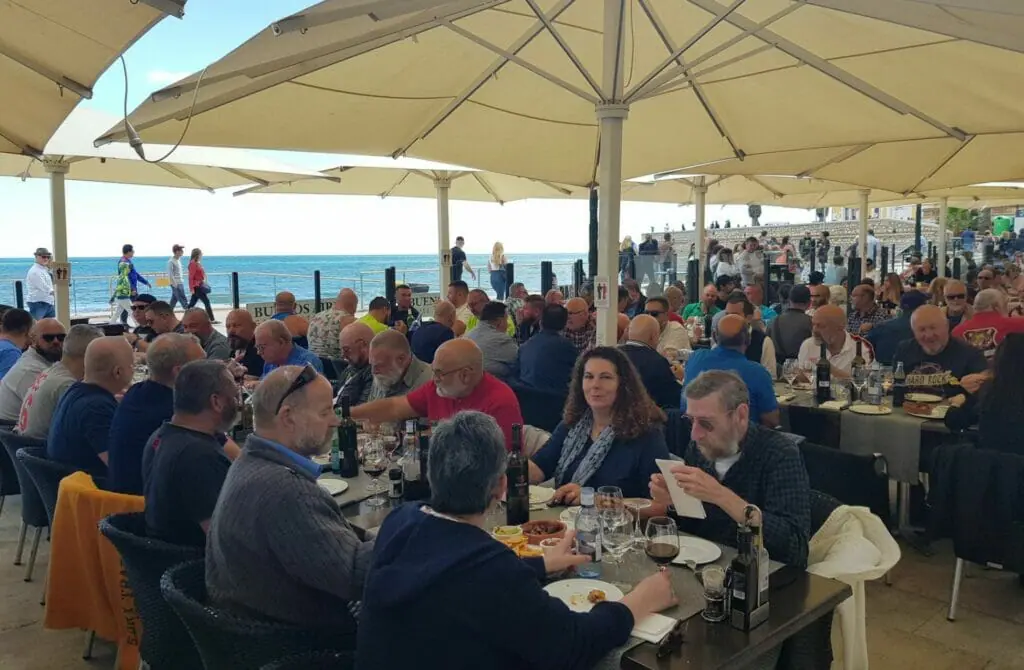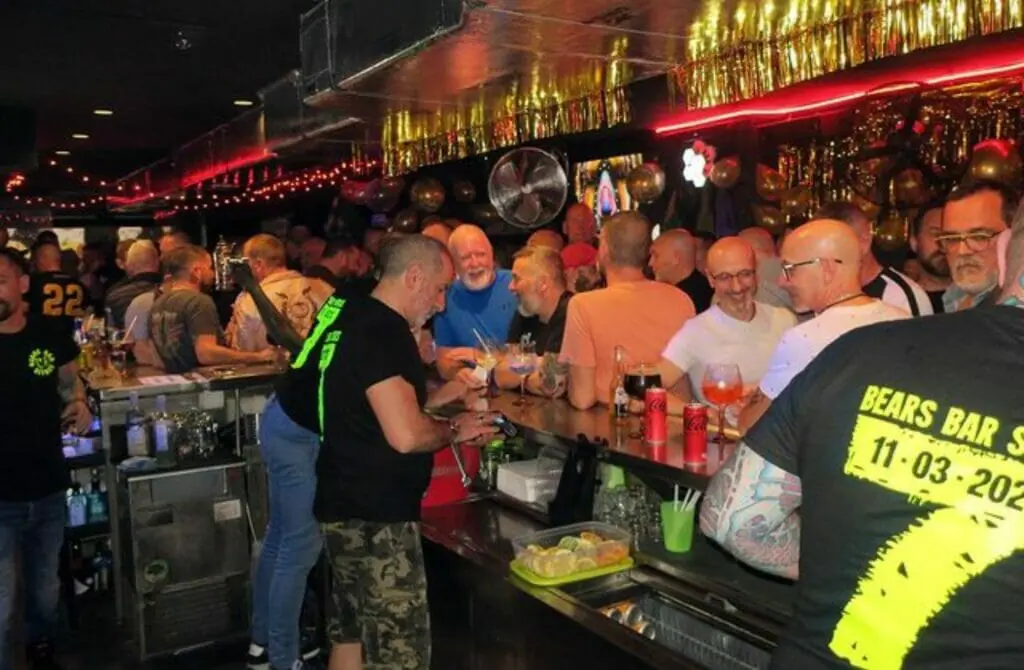 Bear Week in Sitges, which takes place in September, is known for its lively, raunchy, and sensual ambiance as well as the generally upbeat mood of its visitors. The love and respect everyone has for one another is a significant factor in this bear week's success.
The action takes place at the beachfront event venue known as Bear Village. Every evening from 8 PM to 3 AM serves as a temporary extension of the street for dancing, drinking, and mingling.
During the bear week, Carrer de Joan Tarrida is turned into "Bear Alley." The Sitges homosexual clubs are on this street, making it another prominent gathering place. Barcelona should be a stop on your way to Sitges. There's little question that many guys will remain here throughout the bear week.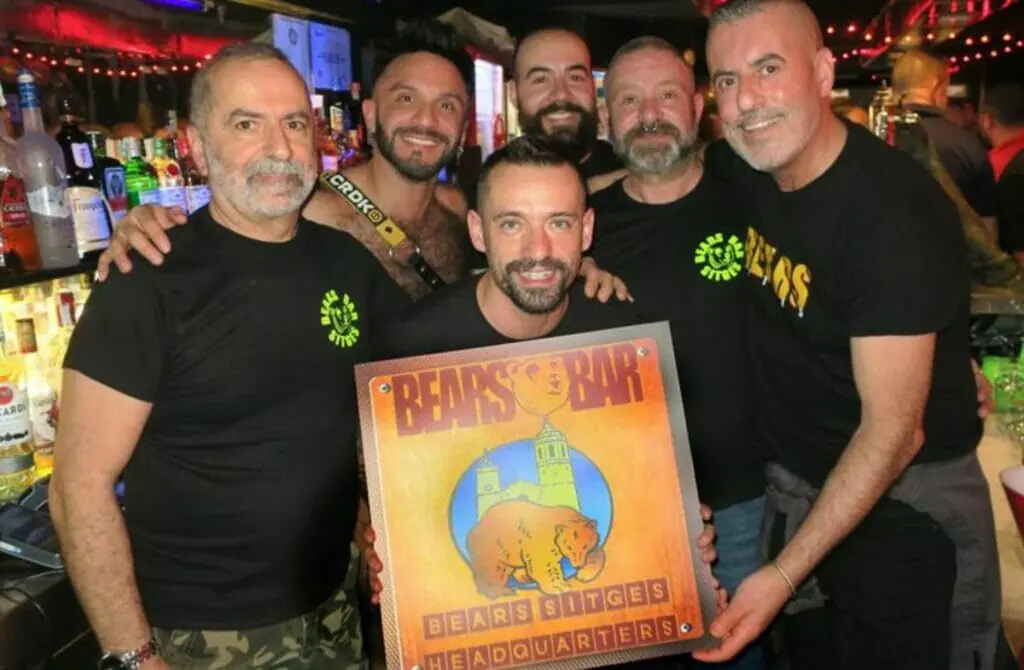 Yes, that's the capital of Spain up there. Every December in Madrid, a celebration known as Mad Bear for gay bears. Over a bridge holiday bank weekend in Spain (two holidays close together), the Mad Bear event attracts sexy Spanish Bears, chasers, and otters to the city. The Mad Bear event is one of Spain's most significant bear events throughout the winter.
Over eight days, more than 4,000 guys worldwide flock to Spain for steamy parties, fetish events, cruise extravaganzas, meals, competitions, vacations, saunas, and immersions in the country's cuisine and culture. Check out our LGBT travel guide to Madrid to have better idea about the best spots to eat, drink, and party. Mad. Bear routinely throws parties in their hometown of Madrid, but their formal Bear week activities occur over a week in December.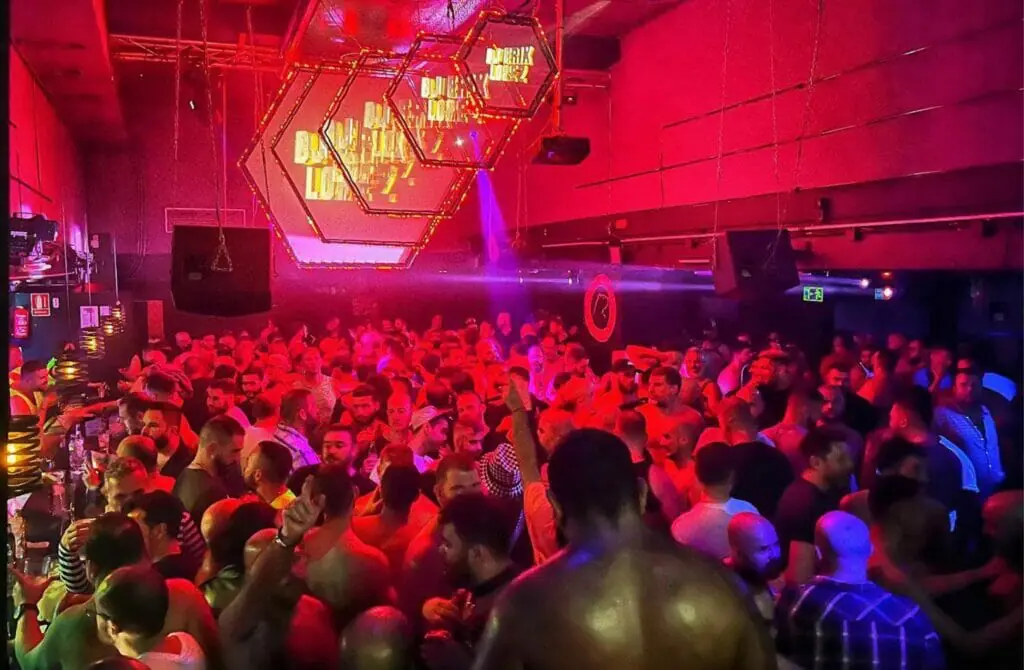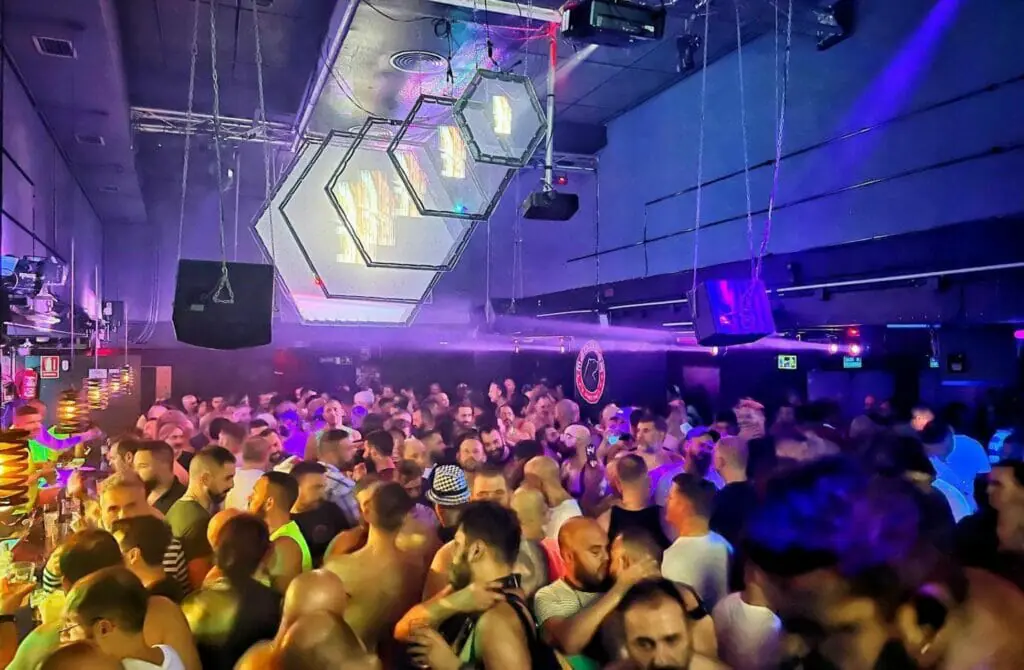 Madrid's New Incognito Club, Ya'sta Club, and Cocó all host events. Additionally, it would help if you stopped at Bears Bar while being there. Wear a hot homosexual harness while you're enjoying the nightlife!
In addition to dance events, Mad Bear hosts organized bear feasts, gay sauna meets, and nightly pub crawls. Another reason Madrid is one of my favorite cities worldwide is because bears and their buddies are cute wherever you go. Yes, you heard me right. That's the inevitable truth.
With your partner, you can enjoy daily gatherings at Sauna Octopus and a pub crawl every evening that starts at six o'clock. The annual Mad Bear Dinner will occur on Saturday (location to be determined). Every evening around midnight, club events begin. Legendary parties by Megawoof, Bearsurrection, BearMex, and Furball were held in the past (though they weren't on the official schedule).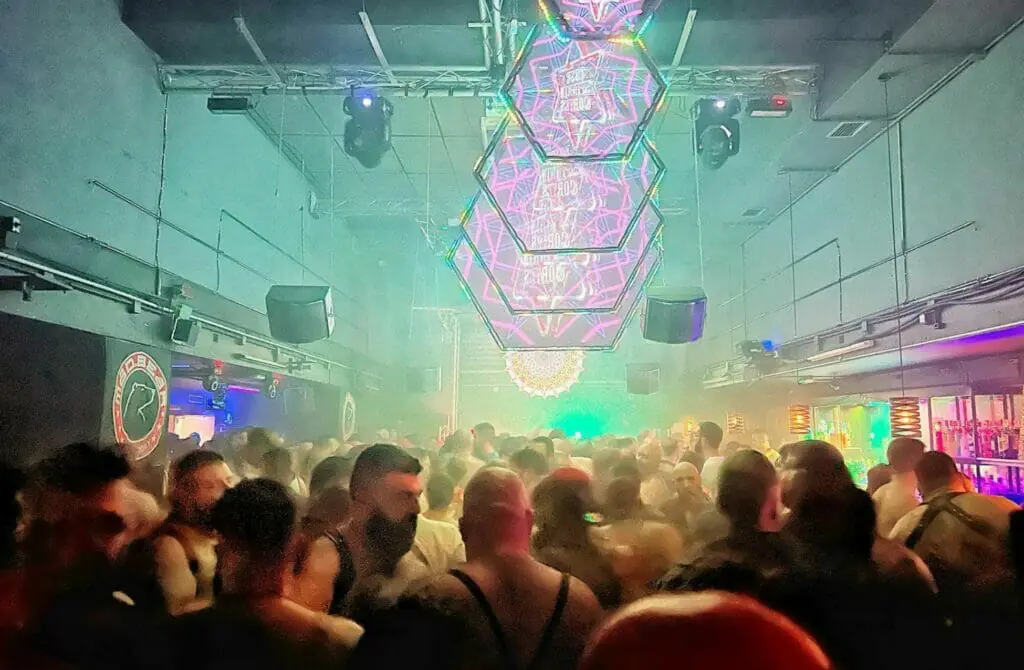 Hey beauty, if you're looking for a town bursting with sunlight, beaches, and a sweltering LGBT scene, Tel Aviv, an international city on the Israeli Mediterranean, is the place for you! Tel Aviv is known for its inventiveness, open-mindedness, liberal approach, and acceptance. Yes, Tel Aviv.
With many gay-friendly bars, clubs, and cultural centers, this city is the ultimate Middle Eastern paradise, leaving you feeling gloriously sun-kissed and proud.
The Shabbat shutdown on Friday may empty the roads and shut down public transport in Tel Aviv, a secular bubble amid an increasingly conservative Israel. However, you will still find every club filled with people dancing till the sun rises. Tel Aviv is mostly known as one of the gayest cities on Earth, with an estimated 25% of the population identifying as gay.
Gay tourism is rising in Tel Aviv, not just because of the city's world-class gay nightlife scene. A big part is played by the fantastic white sand beach, the beautiful ocean, and the handsome Israeli hunks that line it.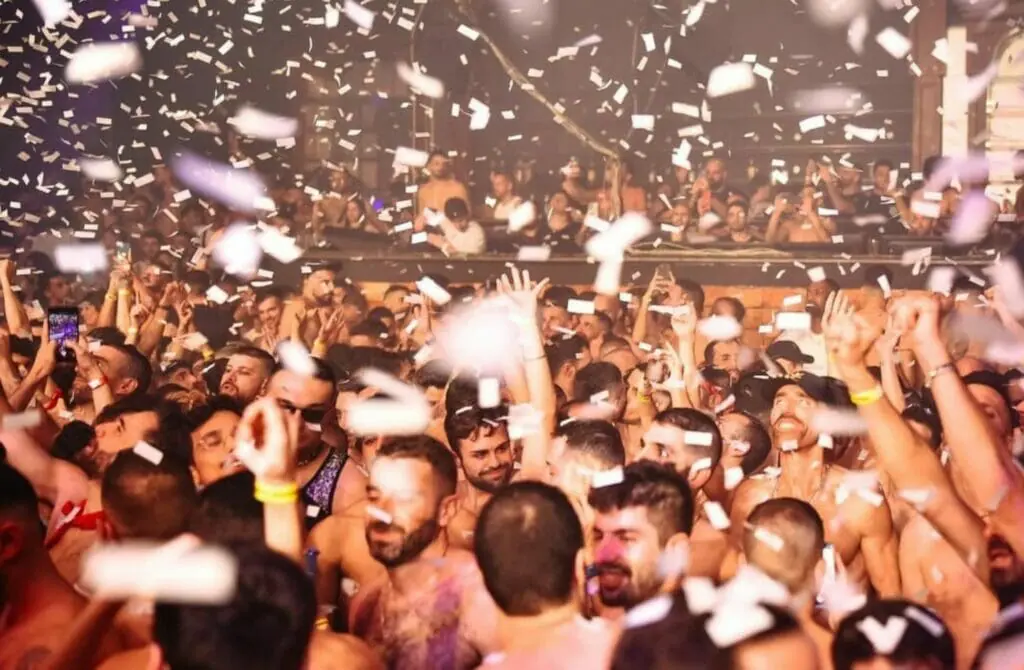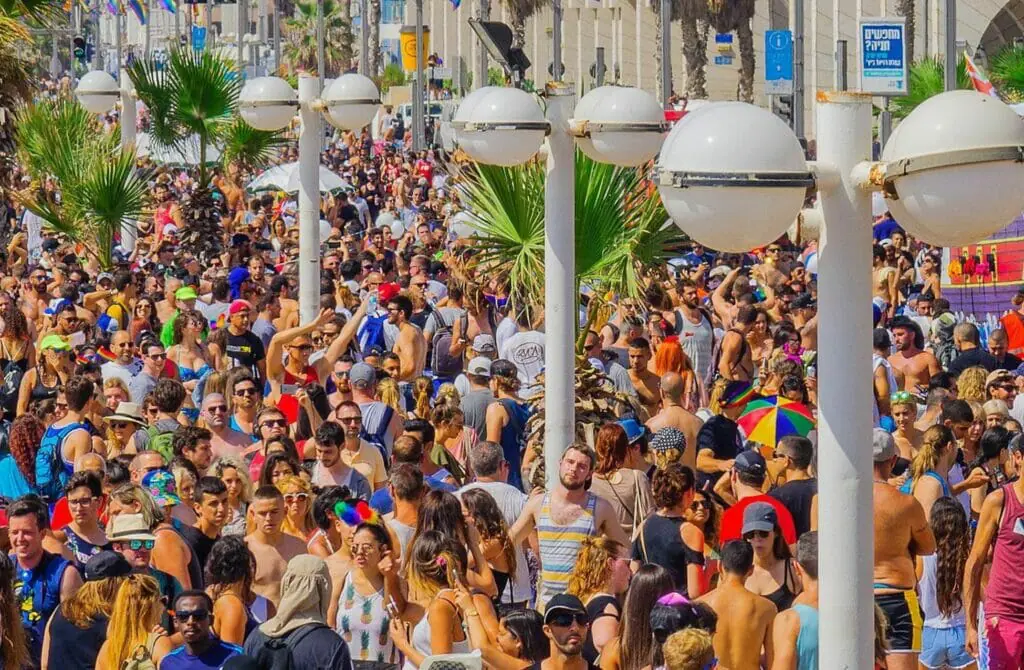 In addition to being legal, Tel Aviv residents have a generally positive view of homosexual life, which uplifts the city's spirit. Of course, discrimination is possible here, but the worst-case scenario is a girl threatening to leave the city because she can never find a straight man, lol.
One of the largest and only LGBT pride parades in the Middle East. As the wildest party on Earth takes place on the first weekend in June, this is one event you should schedule your LGBT Tel Aviv trip around. More than 100,000 people participate. One of the biggest gay party weeks on Earth attracts stunning, sexy men, drag queens, lesbians, and everyone in between.
At the incredible Bear Pride Tel Aviv, participate in the only bear week in the Middle East! It takes place in the autumn, usually in October or November, and features many bulky and seductive bears.
Activities include gatherings like the infamous BEEF, adored DoBe events, and the customary beach picnic, aptly dubbed "Picdic."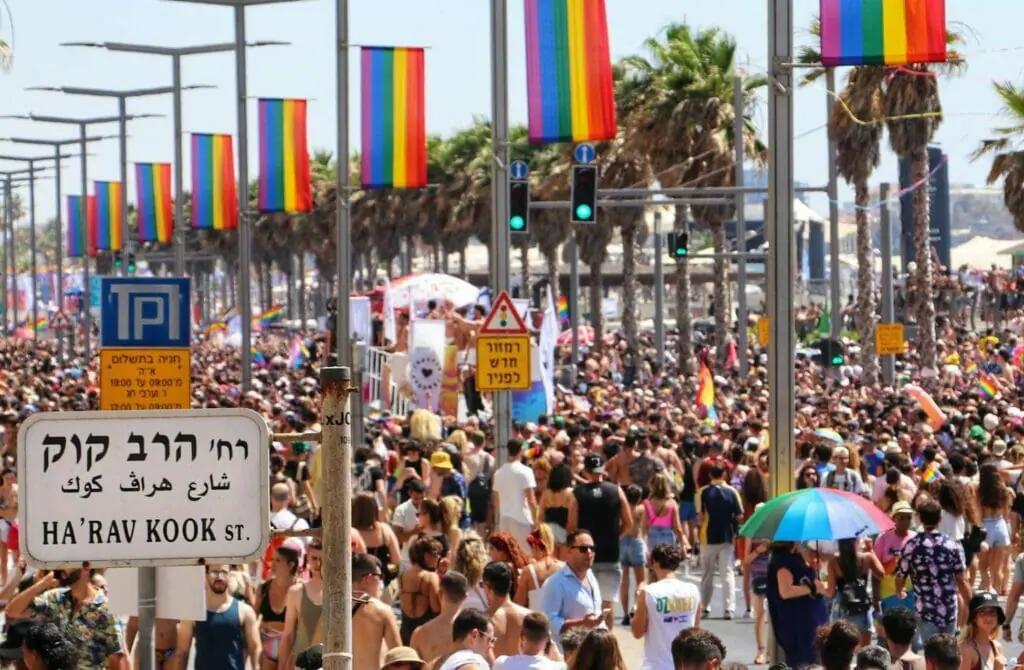 Who doesn't adore a handsome, beardy Greek? This year, Athens is home to bears worldwide for several parties and events. Find your Bear Adonis there.
Aside from bingo and breakfasts, there are rooftop events, pool parties, cruise parties, art exhibitions, and sightseeing trips. The hottest Bear GoGos, wild drag acts, unique live performances, and special guests are all featured at the parties, which take place in various settings, from downtown hotels to the Athens Riviera.
Book a hotel at the Hotel Fresh Athens for a beautiful rooftop pool, clean, contemporary decor, and a terrific location.
Athens Bears, the city's resident bear social club, will stage a brand-new bear week in August called Bearly Athens. Greece now holds a yearly bear celebration, which I'm pleased about!
You and your spouse are in for something fun and fascinating. Yes. Why? Events are dynamic and honest. You're welcome to take in the queer art exhibit, a private pool party outside of Athens, a display by the neighborhood gay rugby team, and drag performances during the day.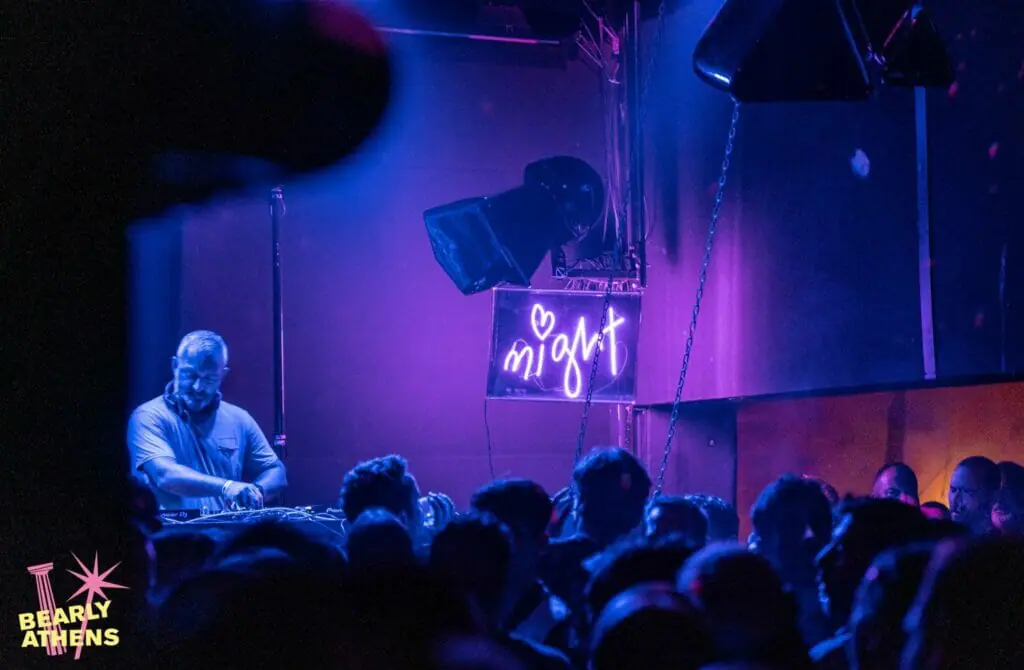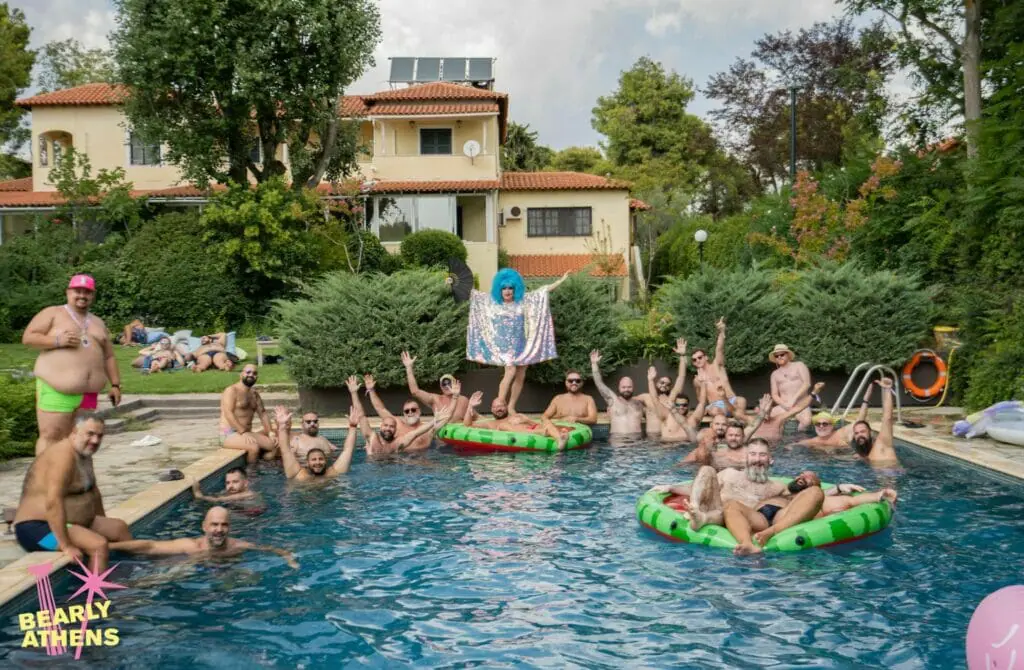 You have the Booze Cruise boat party adjacent to Agistri Island. Food, alcohol, and exciting music. It will be memorable with your partner while leaping into the sea from the boat. Fun time, dude.
The UnderBear Party, the sweaty dungeon party, and Purple Night are popular nighttime activities for bears in Athens. You may even dance the night away with your partner in your finest knickers at these events.
A seven-day, seven-night celebration called Bearly Athens brings bears, otters, admirers, cubs, and chasers together in Greece. Is this something you want to miss? It is close to the city's well-known attractions, and it's a short ride from the gay bars of Gazi.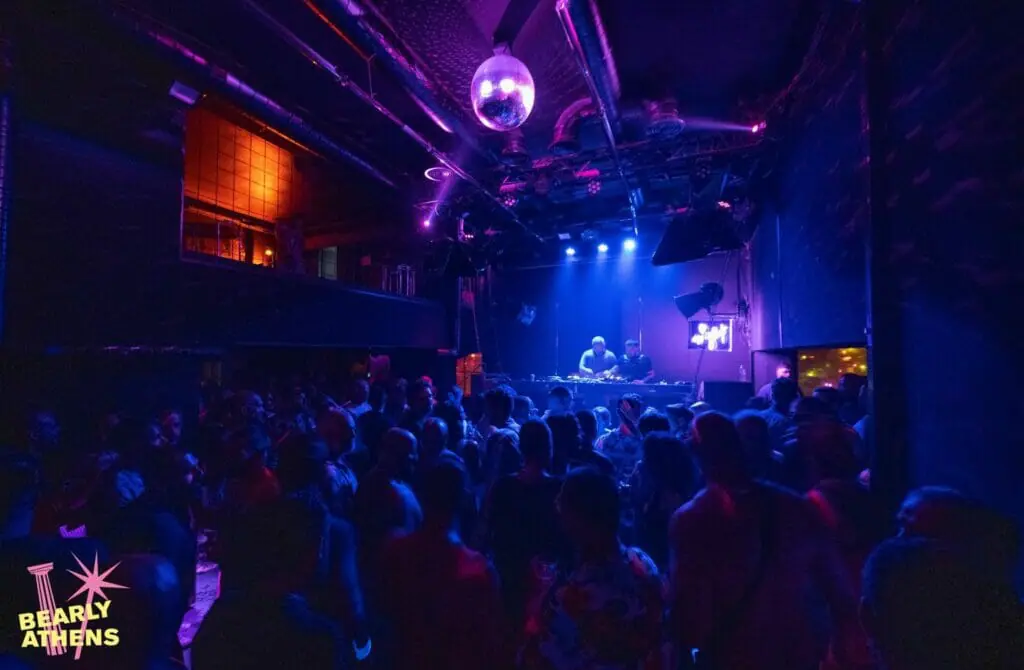 One of the nations that give gay men freedom is Belgium. Why? It promotes the Bear, gay culture, and subsequently the LGBT+ community by shattering taboos, dismantling barriers between conventional preconceptions, and providing opportunities for people to interact with one another (bears, gays, lesbians, leather fetishists, cross-dressers, heterosexuals, etc.
Belgium promotes improved acceptance inside and outside the community, active involvement in collaborative inter-associational work, and representation within various governmental bodies or private, local, or international institutions to combat discrimination and fight for fundamental rights at any level. Wow! You're free to do whatever you like as a gay in Belgium. If you are already in Belgium, you're in the right place.
Belgium Bears is a social group for hairy gay, bi, and transsexual men and their fans of all ages, sizes, and races who identify with the bear community. The bear community is a subdivision of the gay community.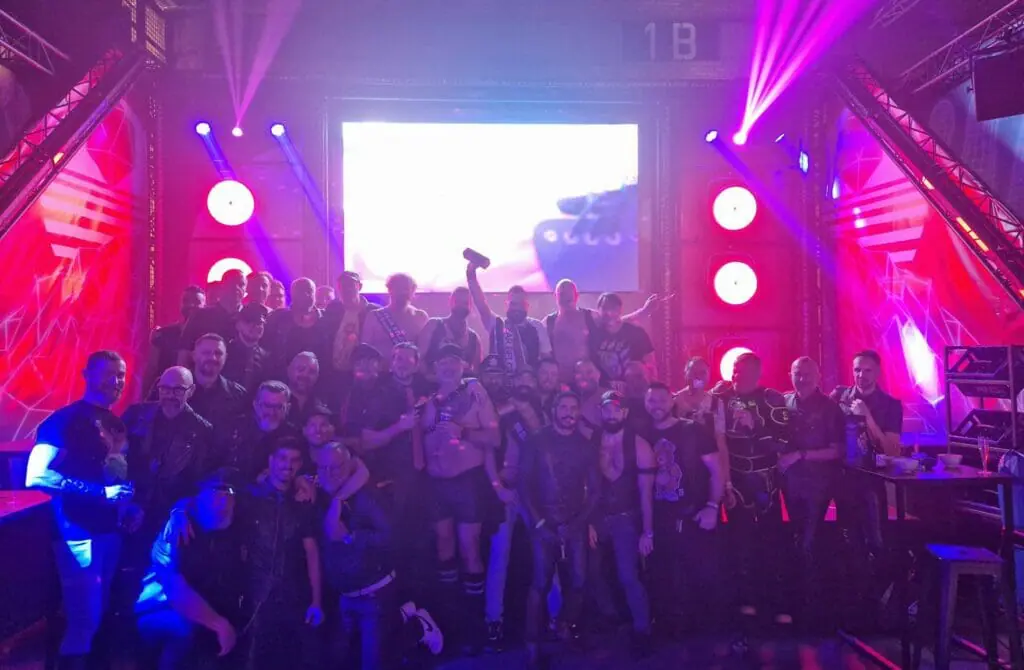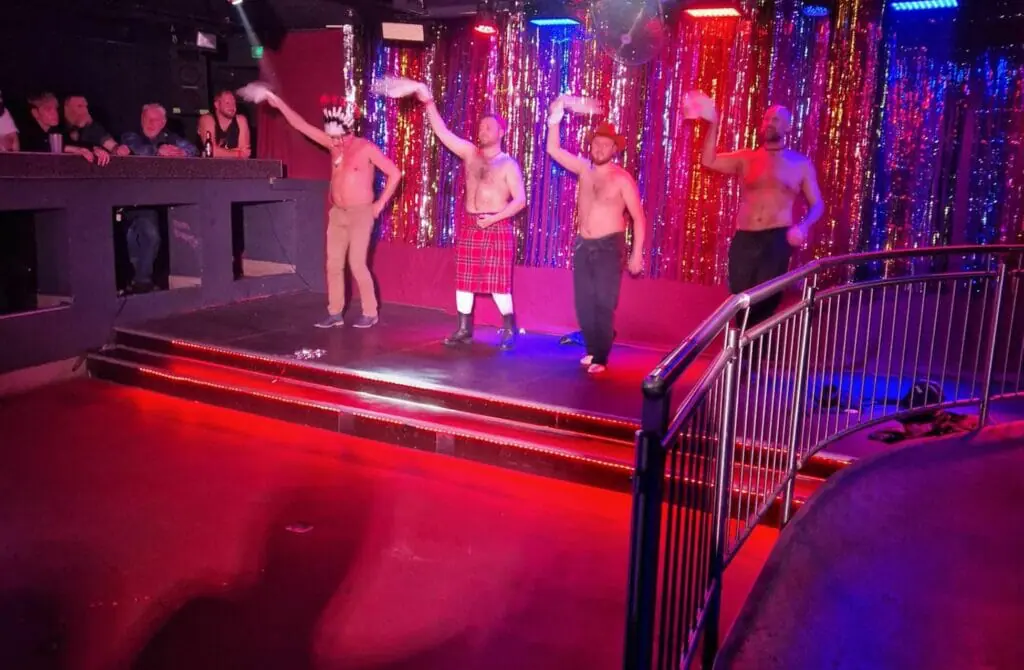 Bears from all over the world gather in Belgium for Bear Pride to promote body positivity and diversity. How will you feel if your vacation mix with festivals? Massive fun, right? Belgium Bear Pride Festivities is one of the gay events in Belgium. So, you're going for a trip and enjoying festivals from different gay men with your partner.
Suppose you're wondering what kinds of events holds at the festivals. In that case, A bear pub crawl, a charity dinner, the official Bear Pride Walk and Parade, a disco bear dance party, and the new Mister Bear Belgium selection are just one of the few events planned for the week.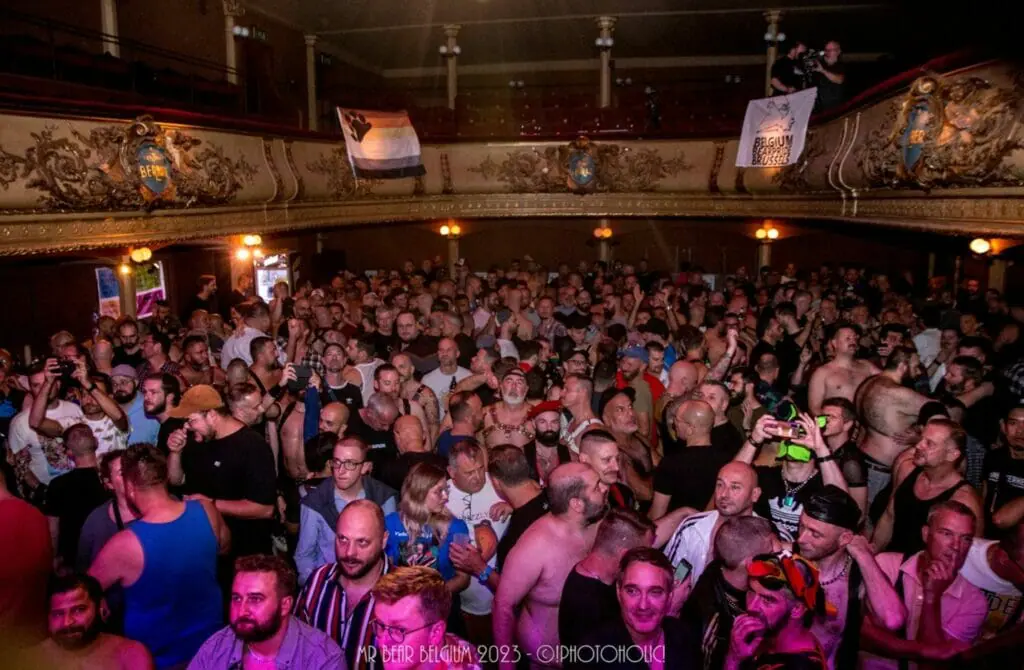 A bear social organization called BearScots has been making bear-friendly areas in Scotland for more than 20 years. The annual Edinburgh bear week, which lasts a long weekend in early October, is held there. It is called BearScotFest.
So, the BearScots' preferred neighborhood gay pub will host a welcome night on Thursday to get things started. "Bear Market" occurs the following Friday, followed by a legendary nighttime party at CC Blooms.
This is something that you'll want to avoid with your partner. Depending on how you want your brunch, exchanging spoons while eating and some kisses! And followed with a pool party.
Interesting right? Here, you can have A late-morning breakfast with your partner, followed by events like the well-known pool party, whisky tastings, and afternoon tea on Saturday. For this traditional homosexual gathering, which has grown to be the biggest men-only party in Scotland, everyone gathers at The Caves on Saturday night. You and your partner can party in the Caves in the Middle of Edinburgh's Old Town.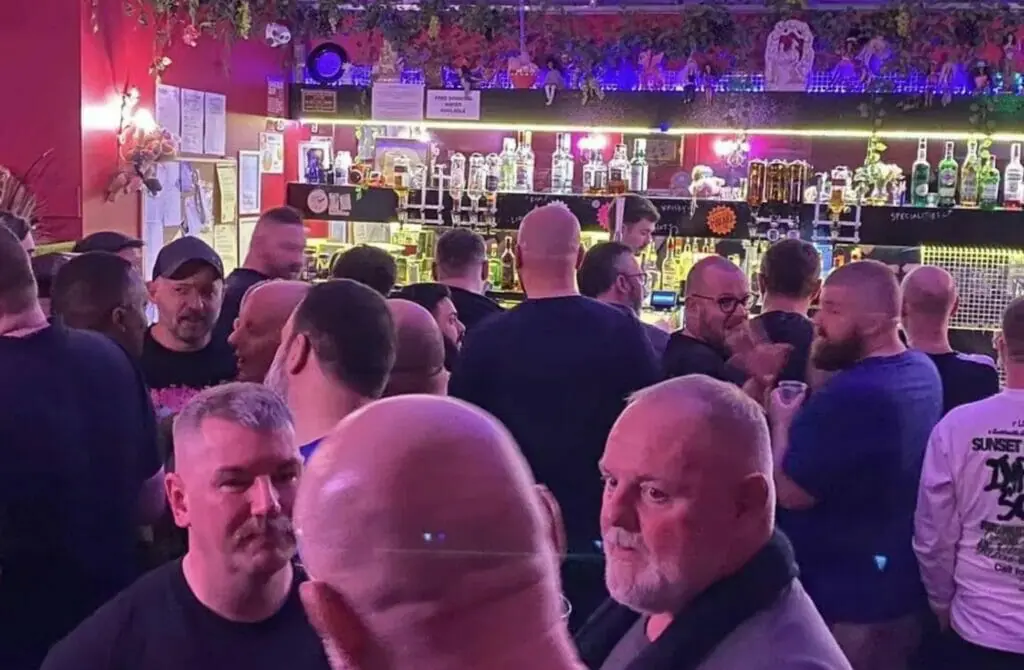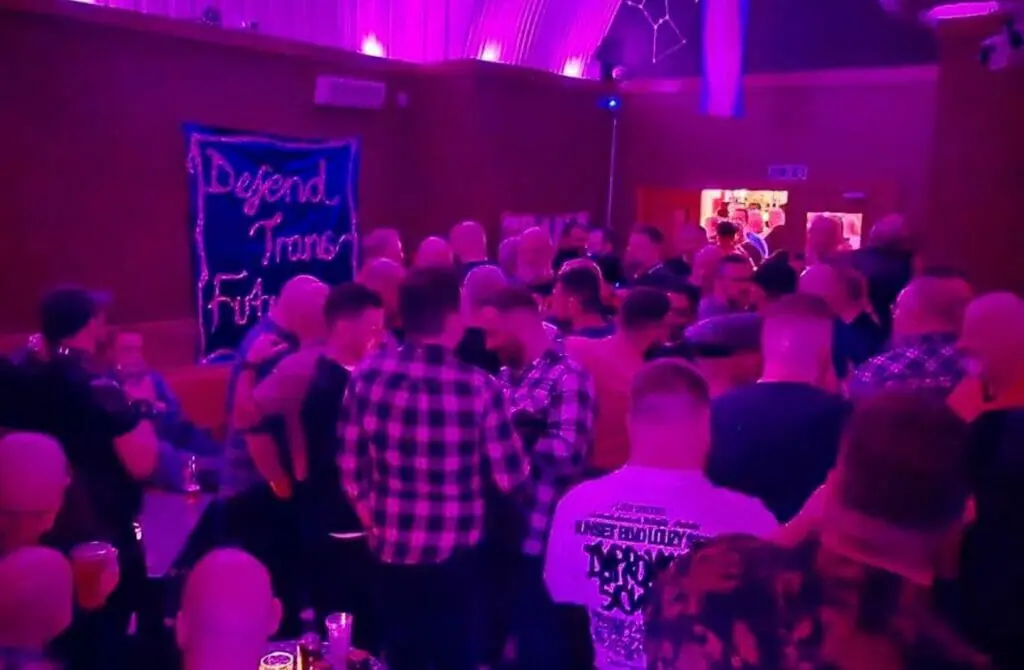 This breathtaking facility is spread over multiple floors, each with a bar area. The adjacent Rowantree Bar is a cozy haven with lounge-style music and comfortable seating. Sunday events include breakfast, a cabaret show, and the illustrious Mr. Bear Scots competition.
Experience the now-famous Wet Fur Pool Party hosted by Bearscots in the stunning Victorian splendor of Glenogle Baths. Mimi's Bakehouse on Leith's Waterfront offers a superb afternoon tea for the more refined and reserved.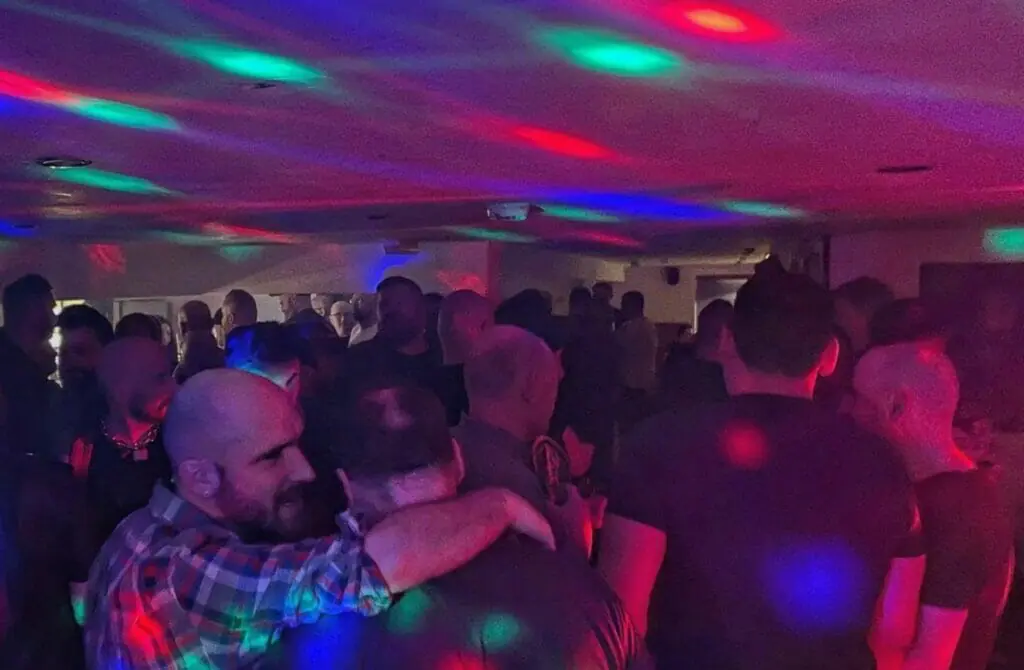 Want to stay in the gay village of Montréal? Maison Des Jardins B&B is one of the neighborhood's most well-known gay bed and breakfasts.
Canada is one of the pioneer nations to recognize same-sex Marriage. Yes, you heard me right. It's a lovely place for any LQBT tourist. With one of the most prominent neighborhoods in the World, Montreal is the icing on the cake.
So if you're the type that would love meeting new gays apart from your partner, be ready for the fun and memories.
The Centre communautaire is a well-known community resource center offering a wide range of educational programs, resources, legal, health, and support services, and opportunities for networking and engaging with other members of the LGBTQ community and the city.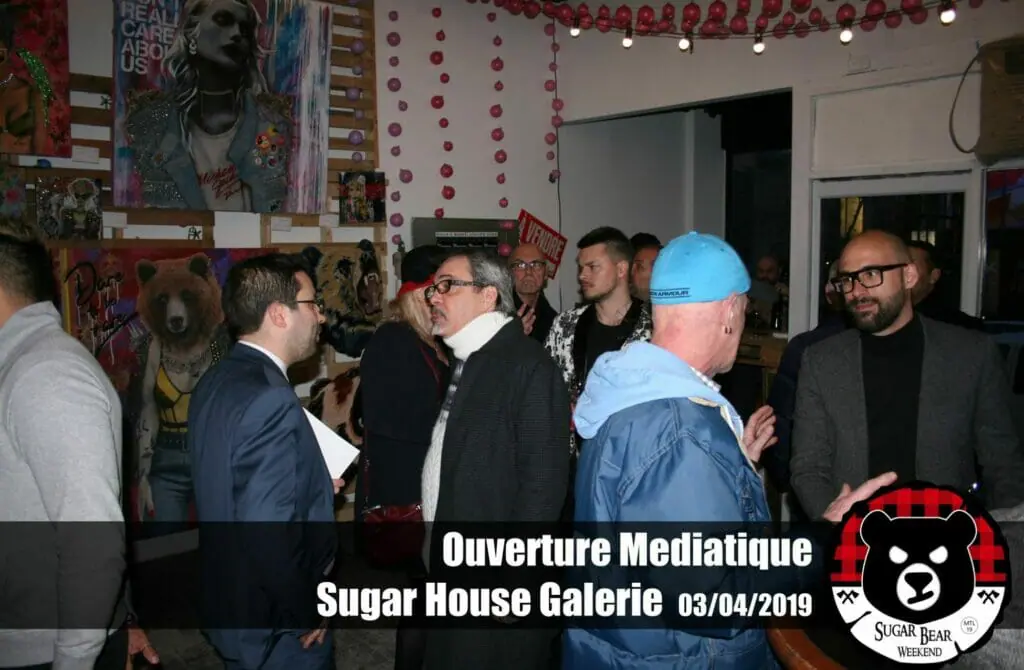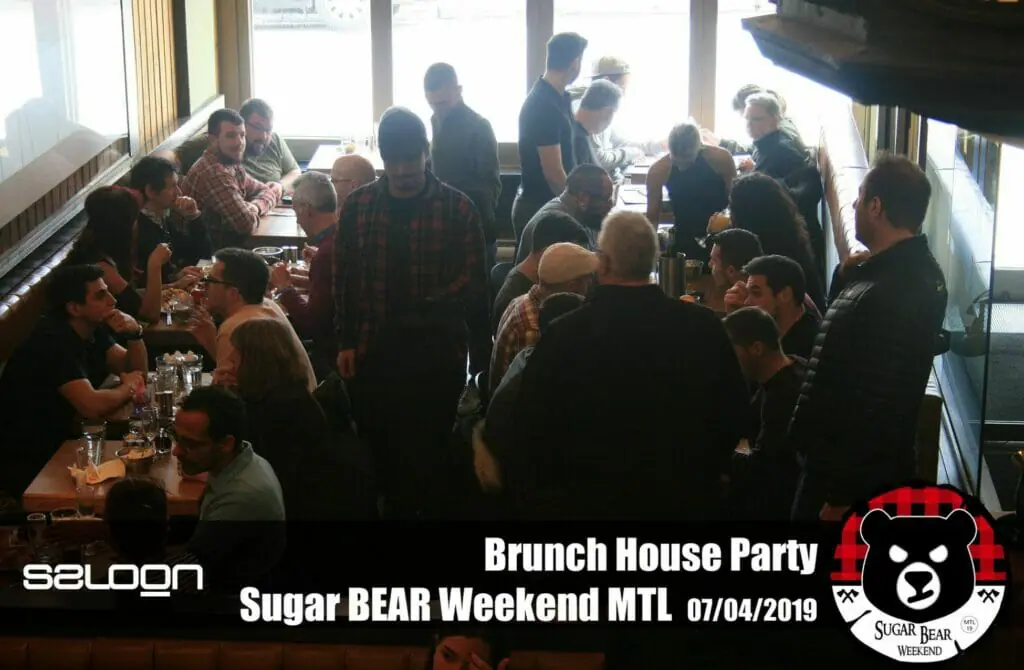 Yes, it's one of the best places to be as a gay dude. Why? Montreal has a rich, diverse, thriving LGBTQ community supported by resources and community centers. You've nothing to worry about. You can walk nude with your partner here; you're free to do so. While Montreal has a homosexual village, some cities have gay neighborhoods. Yes, it's true: there is an entire gay village (one of the biggest in North America) with a positive vibe, a lively club scene, and the Rue Sainte-Catherine as its main thoroughfare.
This pedestrian-only avenue is frequently adorned with lights and decorations, and it is home to a variety of bars, restaurants, and cafes that are open to the public.
Montreal's Sugar Bear Weekend is a bear celebration with activities with corny Canadian lumberjack names like Sugar Shack and Maple Drag Brunch. The must-attend primary event is their Mr. Bear Montréal competition, followed by the well-liked Bear Party.
Most attendees purchase an all-inclusive ticket that allows access to all the main events and gatherings like Bear Soup, which takes place in one of Montréal's gay saunas. The Montréal Bear association, Bear It, is in charge of planning the activities of Sugar Bear Weekend. They address any questions with excellent friendliness and assistance.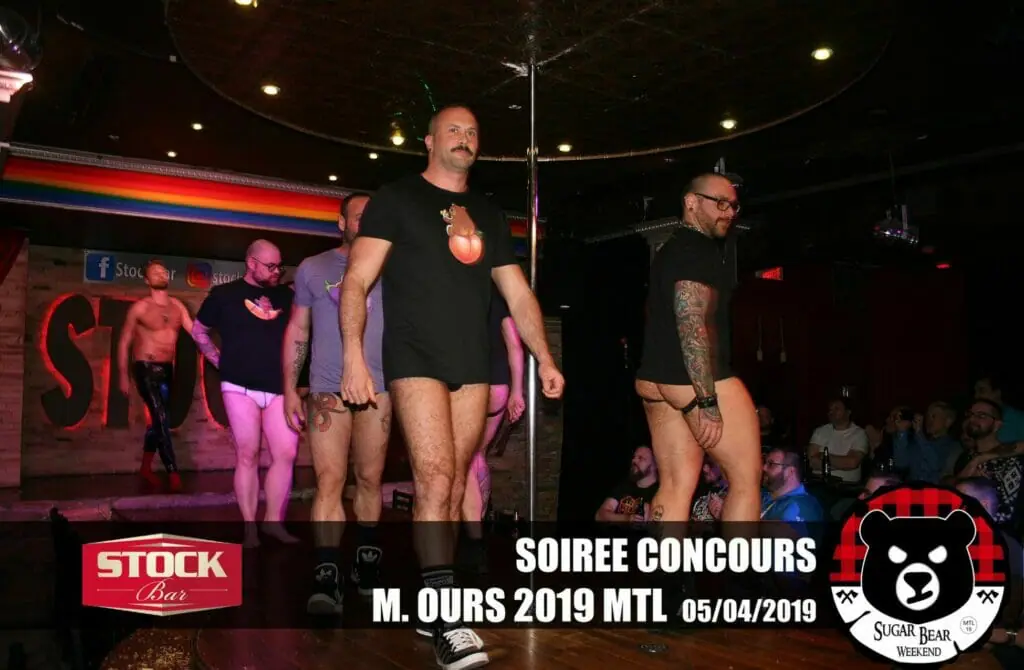 When you say "Rio de Janeiro," images of a South American seaside gem that is adored by the masses for its endless stretches of white sand beaches, fantastic world wonders, lush green jungles, well-known rainforests, exotic wildlife, and, course, the picturesque "Dois Irmaos" mountains that majestically overlook Ipanema Beach come to mind.
That's not all, though. When we hear those three words, we also picture a seductive tropical paradise filled with the most stunningly handsome males with ideal muscular bodies and bulges that would be appropriate for a pornographic sundress. Millions of homosexual men travel to Rio every year, and one of the attractions is these preconceptions.
However, some gay dudes feel humiliated in the presence of so many hot guys. If you belong to this, be ready to mingle on gay beaches and party as a sexy shirtless. It's massive fun here — with your body insecurities front and center.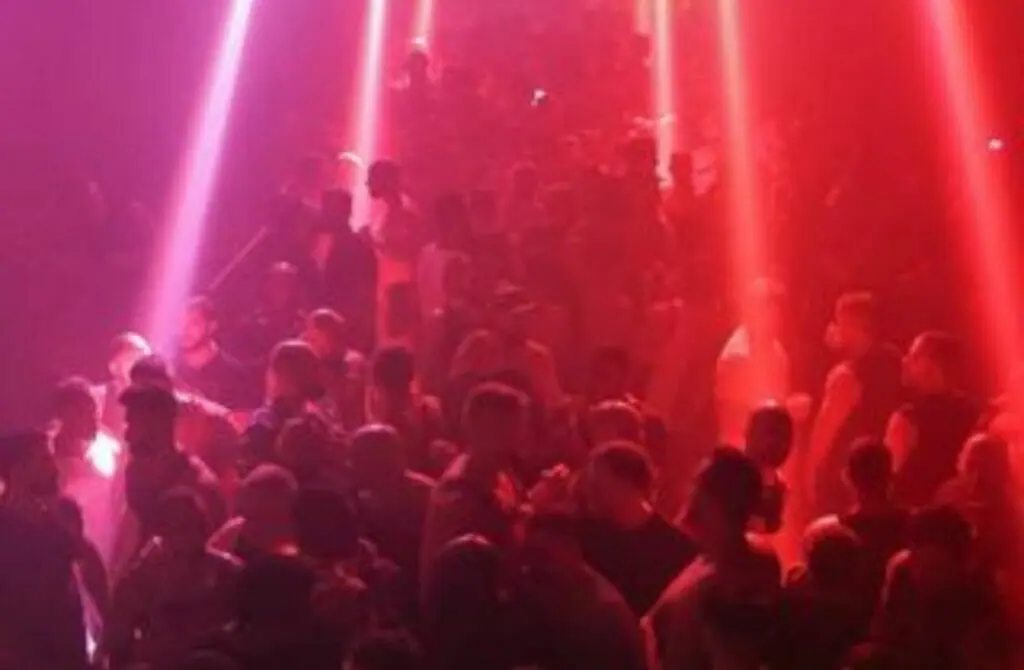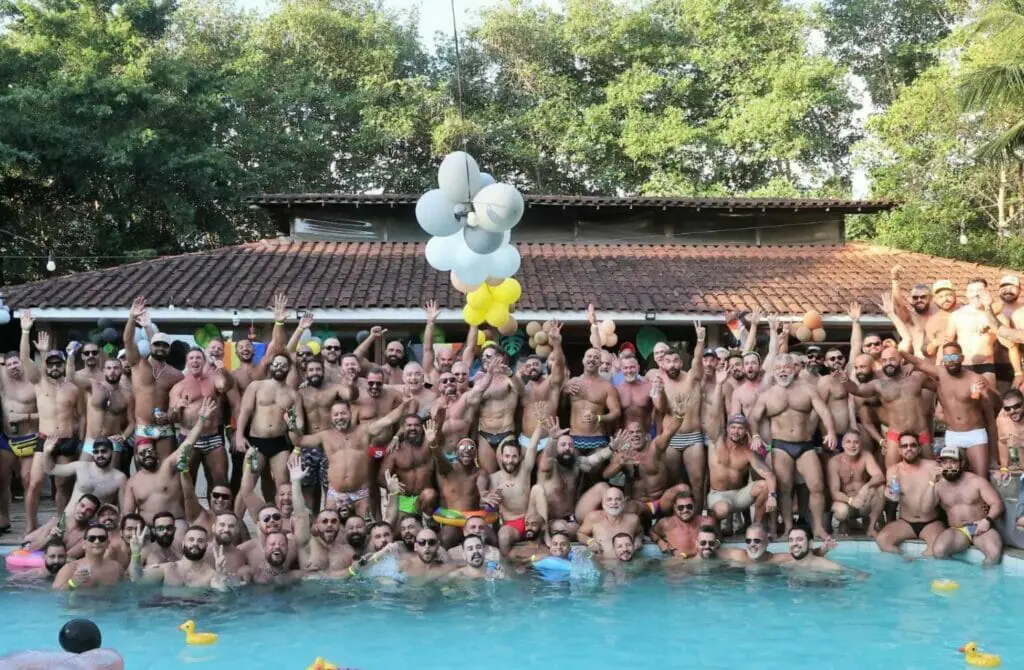 Prepare for Woof Week, a brand-new bear week whose initial activities will begin in March 2023. The event, dubbed "South America's Bear Week," will occur in Rio de Janeiro, a popular homosexual travel destination.
Woof Week makes it simple for guys to see nearby tourist attractions with plenty of time on the beach. You can think about it. You are walking together with your partner nude. Yes. (There will even be a day without clothes!) So it's a massive fun for you and your partner. Bears will celebrate as night falls; after all, Rio's summer! There will also be many dinners, drink get-togethers, and special events throughout the city.
Woof Week will undoubtedly be a fantastic opportunity for the bear community to meet and explore Rio de Janeiro!