Are you thinking about moving to LGBT Las Vegas? There's a lot that 'Sin City' has to offer beyond the twinkling neon lights, luxury hotels, and slot machines. Even if you've visited this city before, living here is very different….
Las Vegas has many LGBTQ-friendly neighborhoods, exceptional food, shopping, and entertainment options. And did we mention a tight-knit queer community and a weekly gay pool party that is famed around the world?
Yes, just like in Nashville, Philadelphia, San Diego, and other fabulously gay US cities, there is also an active gay scene here (if you know where to look), and this is something a gay realtor in Las Vegas can help you navigate as you find your new perfect home here.
Once you throw in the outstanding air connections, the sheer variety of things to do, the club nights, and a plethora of outdoor areas to explore, you can begin to see why Las Vegas is one of the most underrated destinations for members of the LGBTQ+ community looking to move from their current locations.
Before you take the plunge and decide to call Sin City home, however, there's a lot you need to know, and moving to a new city presents distinctive challenges. Luckily, we've got your back.
Think of this article as a queer Las Vegas relocation guide that will help you understand what you're getting yourself into when moving to this beautiful city. If you need a more night-life and travel-focused guide detailing all the LGBT clubs, parties, and more, check out our Gay Las Vegas Guide!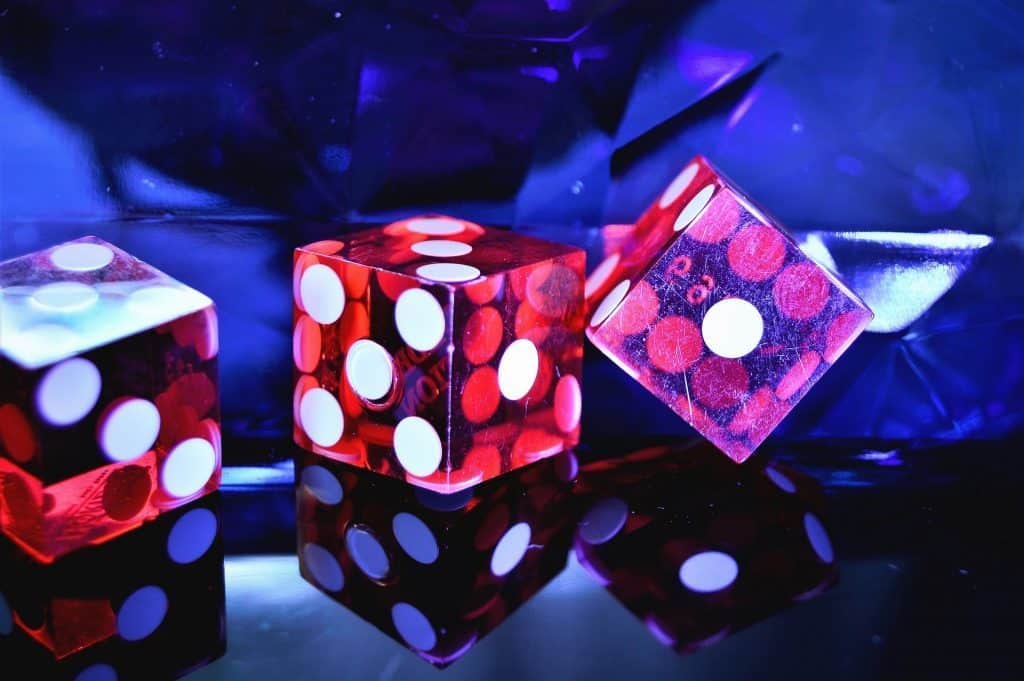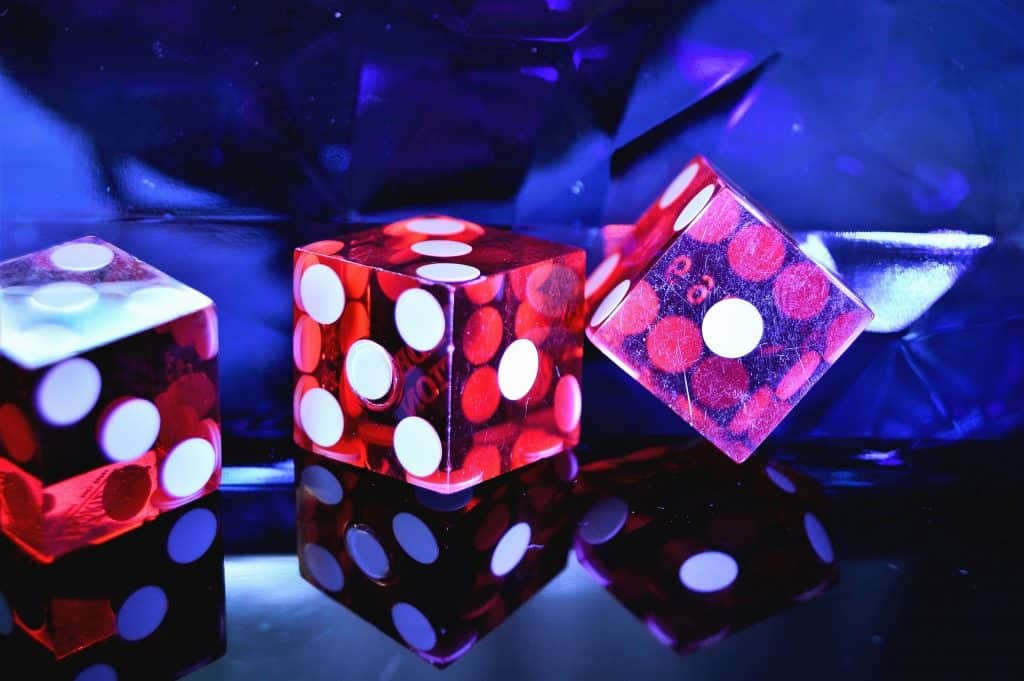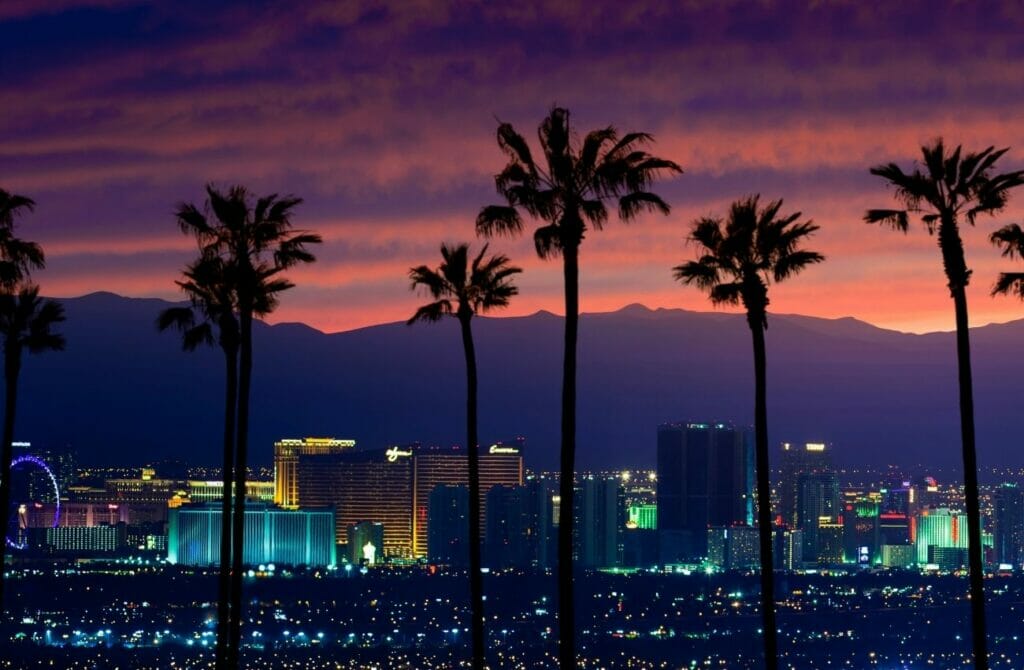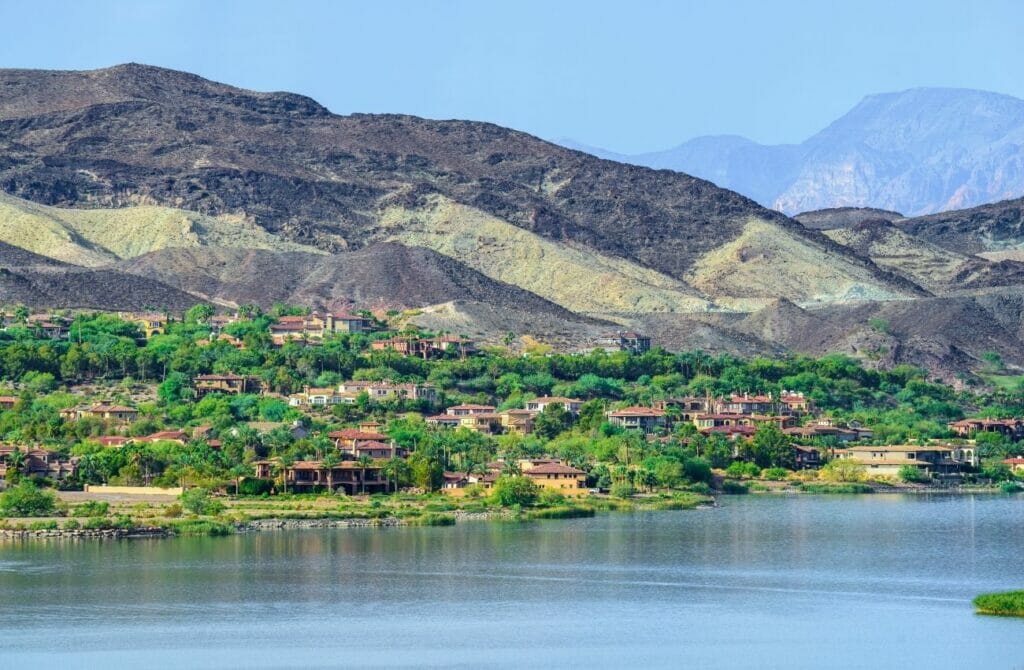 Highlights Of Moving To LGBTQ Las Vegas
Here are some highlights of living in Las Vegas that will affect your day-to-day.
There's More To Living Here Than The Strip
Most people tend to associate The Strip with Vegas. However, it's in Paradise. Before you think about moving to Las Vegas because of the entertainment The Strip offers, it's essential to know that Las Vegas Boulevard is a four-mile corridor home to top-notch entertainment; it's always filled with traffic and is expensive and is crowded.
When you live in this city, it is unlikely that you will visit this tourist destination, so it would be best to explore other destinations such as Downtown Vegas or Summerlin for your dose of entertainment.
Subtropical Hot Desert Climate
Las Vegas experiences 300+ days of sunshine each year. In the winter, highs during the day are in the 50s, while lows are in the 60s. The Mojave desert can get chilly at night, and it isn't unusual for temps to get to almost freezing during the night. If you don't like the snow, you will love it here because it rarely snows.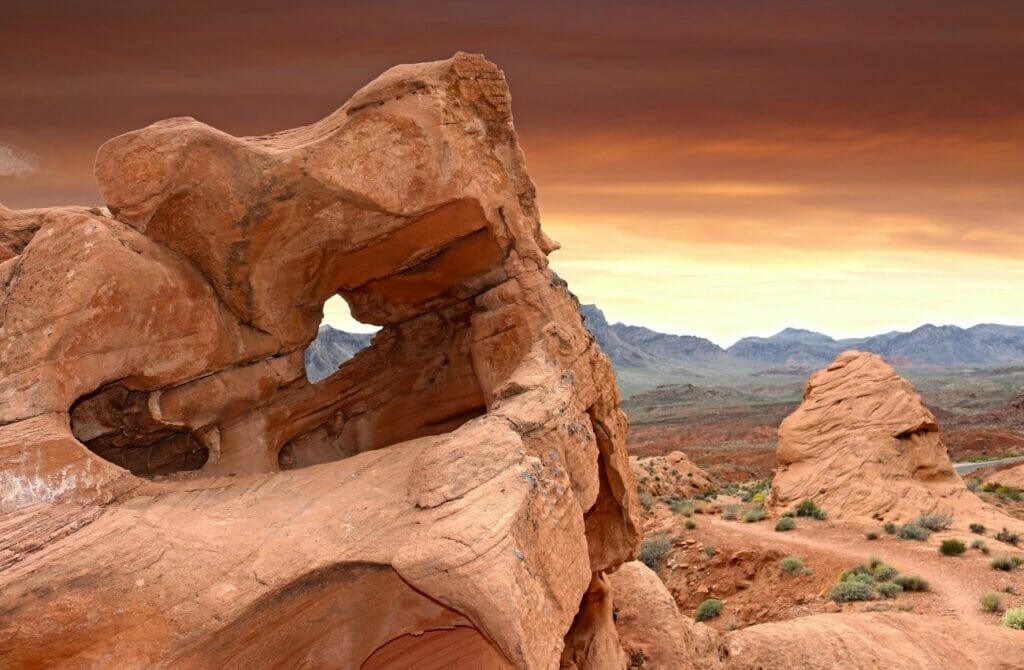 So Much To Do For Sports Fans
Sports enthusiasts moving to Las Vegas will feel at home. The city has more than 70 golf courses, so you should invest in some golf lessons if you have no idea what you're doing. If you're not one for playing sports but love to participate, why not be the ultimate spectator or take part in gaming?
The T-Mobile Arena frequently hosts the Vegas Golden Knights, or you can catch the WNBA' Las Vegas Aces in action at the Mandalay Bay Events Center.
Working In Sin City
Unless you're retiring to Las Vegas, you might want to know everything about the local industry and economy. Almost half of the Southern Nevada workforce depended on the tourism industry in 2016. There are plenty of lucrative hospitality jobs in the city. Luckily, Nevada doesn't impose a state income tax so entrepreneurs can breathe a sigh of relief.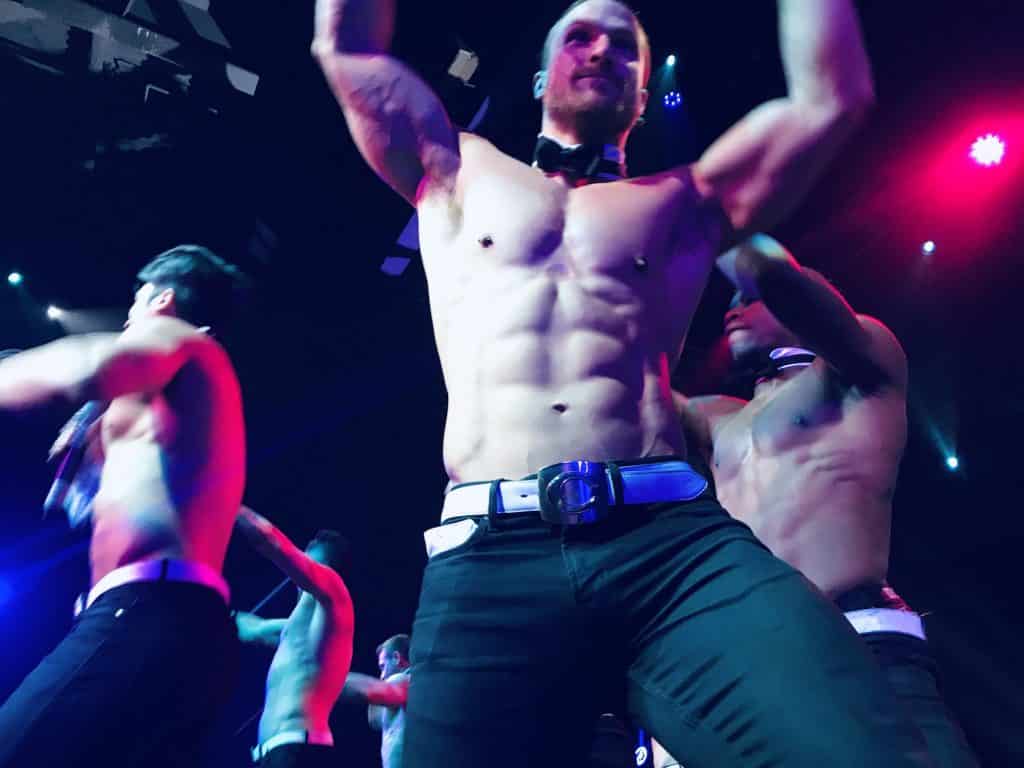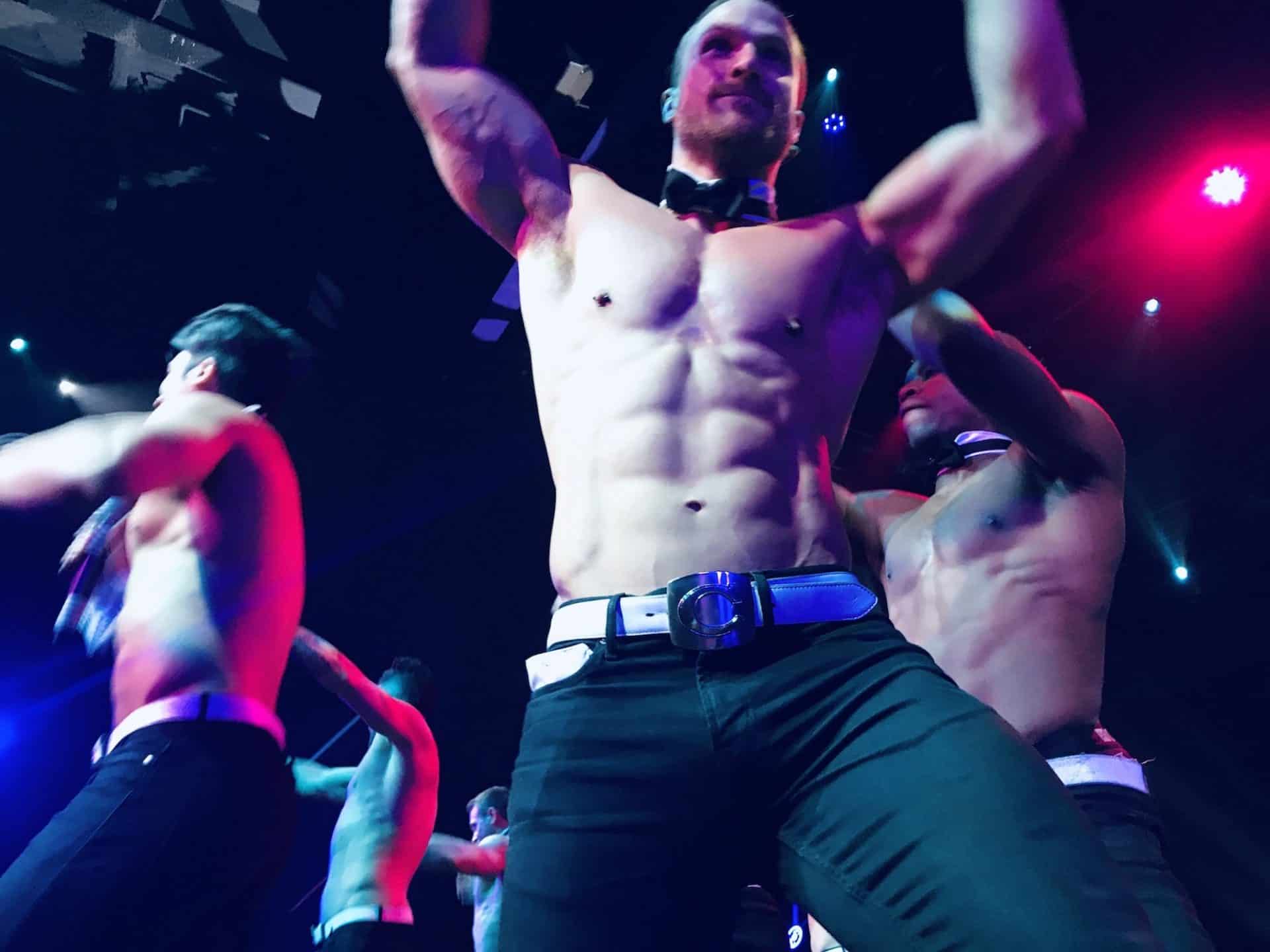 Does Las Vegas Embrace The LGBTQ Community?
There's a reason why Las Vegas is known as 'Sin City. It is progressive, laid-back, and famous for being an adult playground with an openness extended to the LGBTQ community. Citizens of Nevada have fought for equality after statehood was established. However, the most significant changes have been witnessed in the last decade and a half.
For example, same-sex marriage was declared legal in 2014 before the nation's Supreme Court declared that the rest of the country follow suit. In November 2020, voters were asked to reverse (and passed) the state's constitutional amendment prohibiting same-sex marriage. There's no doubt that it was a tremendous relief, considering the gay community in the city has been fighting for decades to change laws. This is obvious great news for those who were planning their gay wedding in Las Vegas!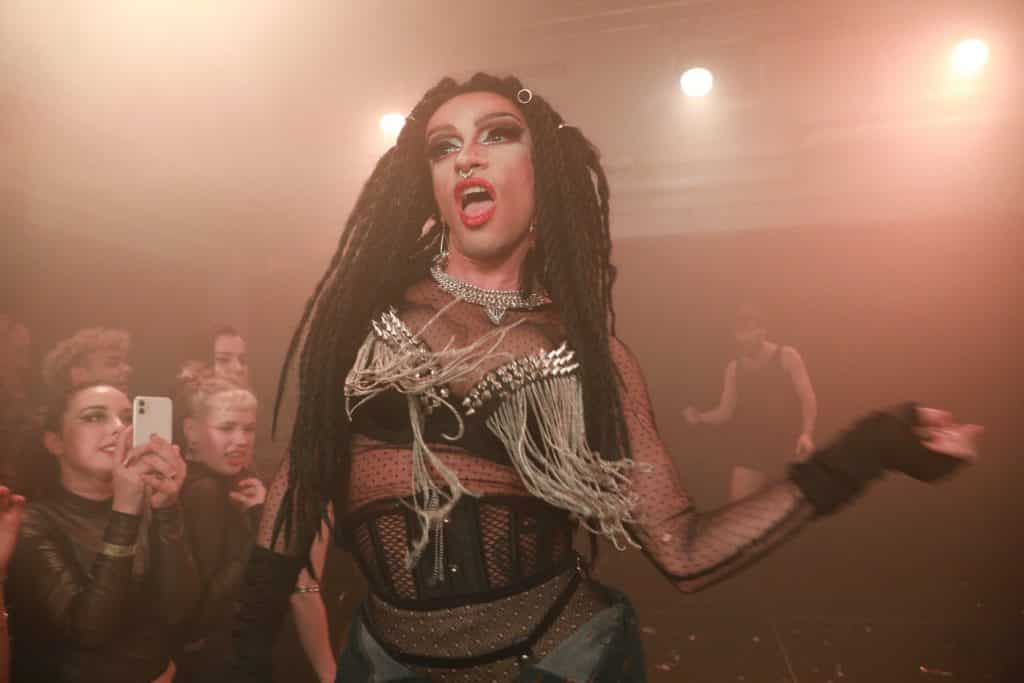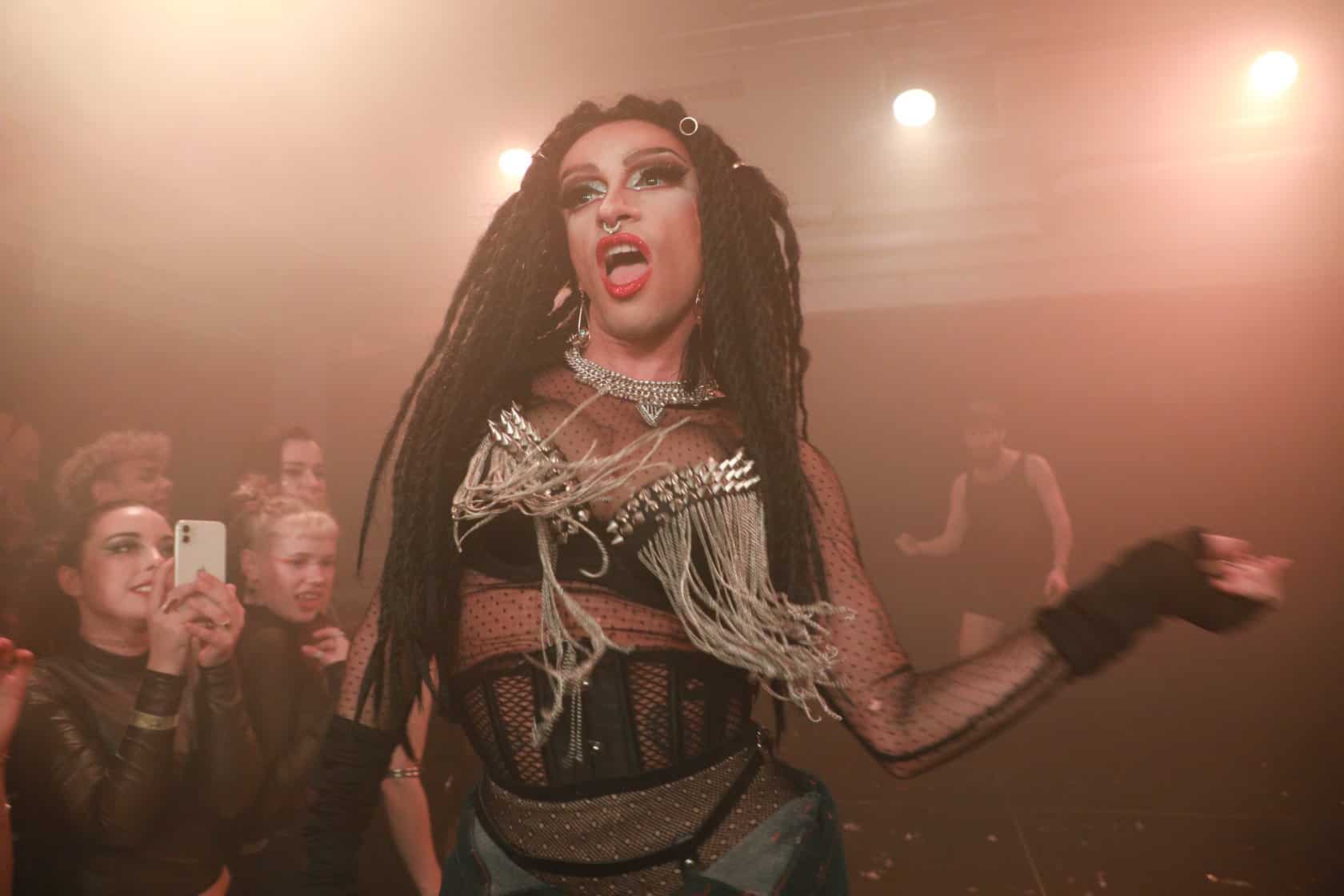 Nevada has anti-discrimination laws that prevent people from losing employment because of their gender identification and sexual orientation. Anti-sodomy laws in Nevada were repealed in 1993. Nevada state laws regarding LGBTQIA+ people are known to be some of the best in the country considering LGBTQ people are fully protected from discrimination.
Las Vegas has been welcoming LGBTQ+ visitors and transplants over the years. When you move here, whether alone or with your family, you are likely to experience an exceptional level of comfort. Downtown Las Vegas is home to an LGBTQ+ center that offers various services to the local LGBTQ community and hosts events geared towards them.
You will not have any issues showing affection towards your loved one, and all over the city, you will likely see many Pride flags in business windows. Those are all indicators that Las Vegas is a welcoming city to the LGBTQ population.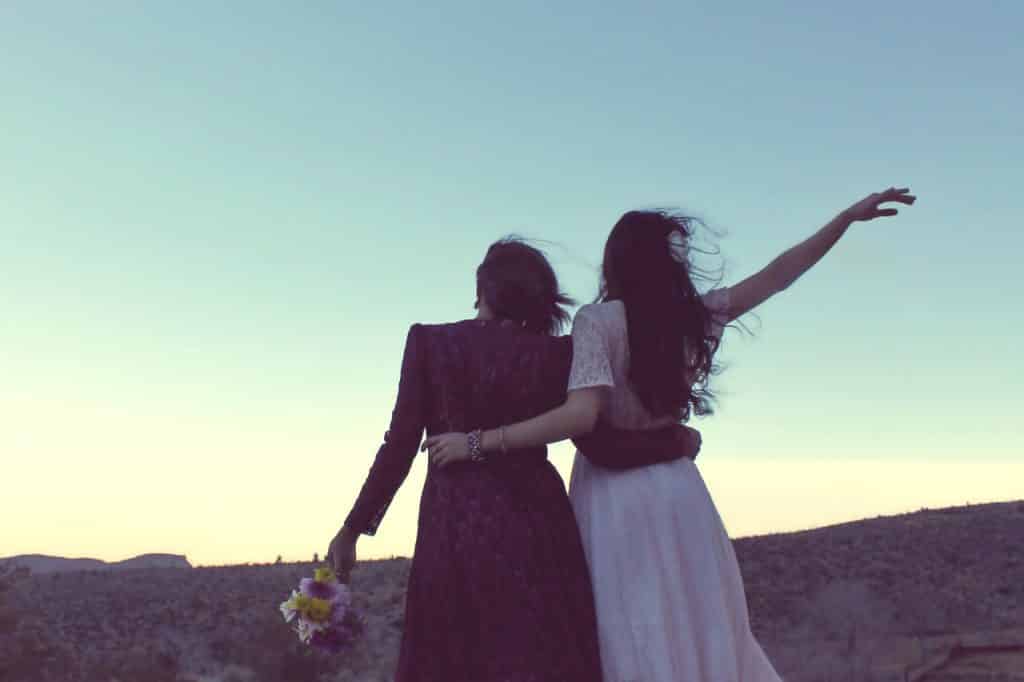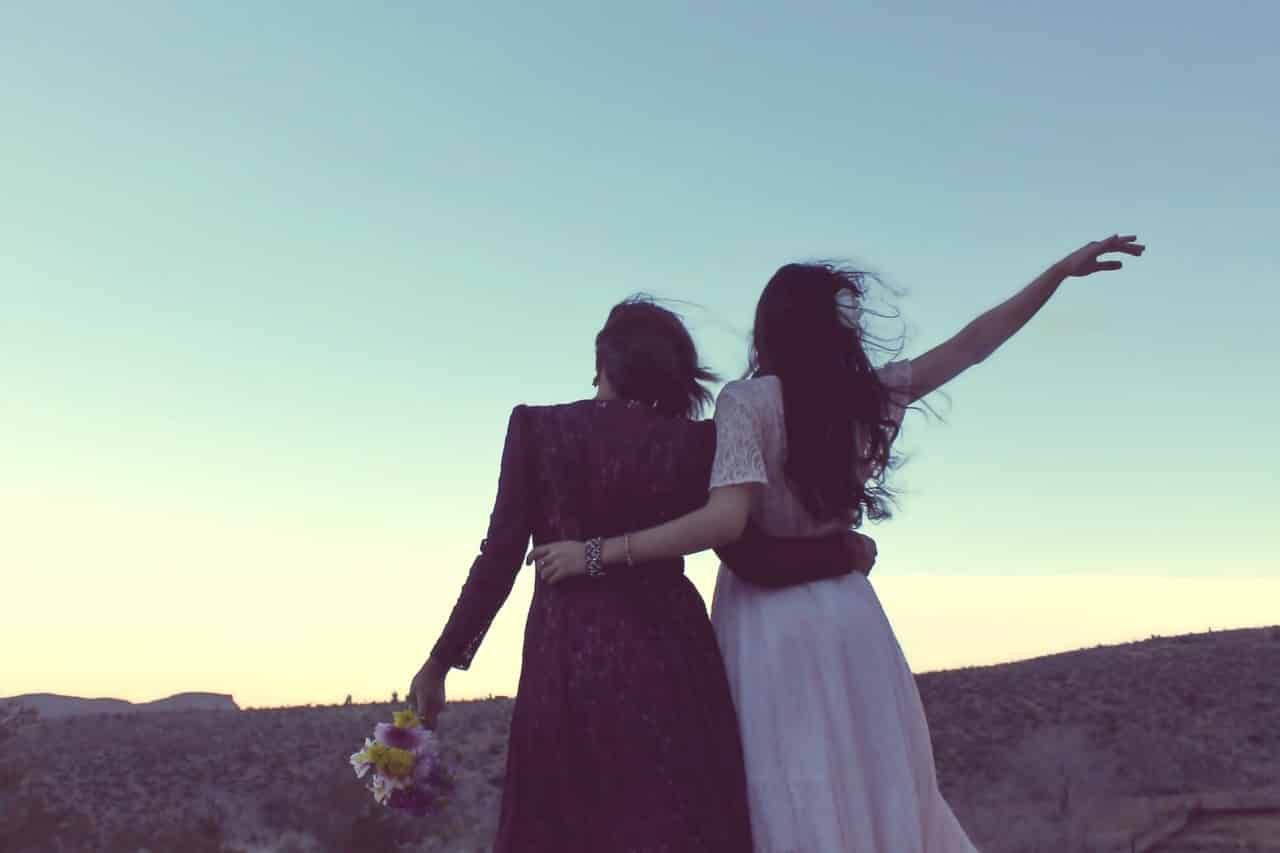 Is Las Vegas An Expensive City To Move To?
Las Vegas has a cost of living of 11.6% higher than the country's average. However, compared to other cities in the state, Las Vegas has a lower cost of living and more affordable housing.
Housing Costs: the median price for a Las Vegas single-family home is $385,000. On the other hand, rent prices in the city range at $1,191 for an apartment. Expect to pay $980 on average for a one-bedroom apartment or $1,250 for a two-bedroom.
Utilities: the cost of utilities for a 1,000 sq. ft. apartment in Las Vegas is $180 per month and includes the cost of heating and cooling, garbage, water, and electricity.
Groceries: groceries in the city cost more than the national average and are 2% higher than Nevada's. Expect to spend an average of $400 each month on your groceries.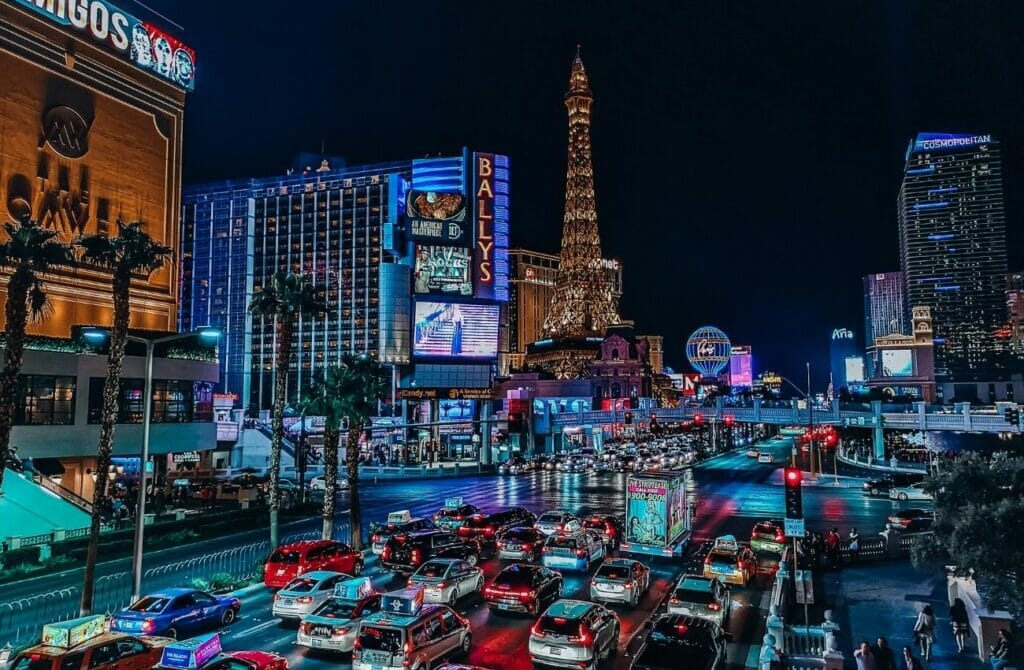 The Best Gay Neighborhoods In Las Vegas
Not all LGBT individuals want to be close to the frenzy of the Las Vegas Strip, so thankfully, there are lots of alternate areas to live for those who are seeking a calmer-yet-still-LGBT-friendly environment.
When relocating to LGBTQ Las Vegas, keep in mind that some neighborhoods are closer to all of the exciting queer events and happenings than others. Knowing them in advance will ensure that you arrive at your new home in the most suited gay-friendly area of town.
Start with these top gay and LGBT-friendly Las Vegas communities to find your fabulously perfect new home, each with its own individual personality, welcoming community, and amenities you'll adore. Allow ample time to become acquainted with Las Vegas's diverse personalities, and keep in mind that this city has plenty to offer everyone – LGBTQ or not!
Now let's take a look at where the handful of marvelous gay areas in Las Vegas are and talk about the Las Vegas gayborhood where you might feel most at home! Or speak to a local LGBT real estate agent for a more detailed understanding of the best options today.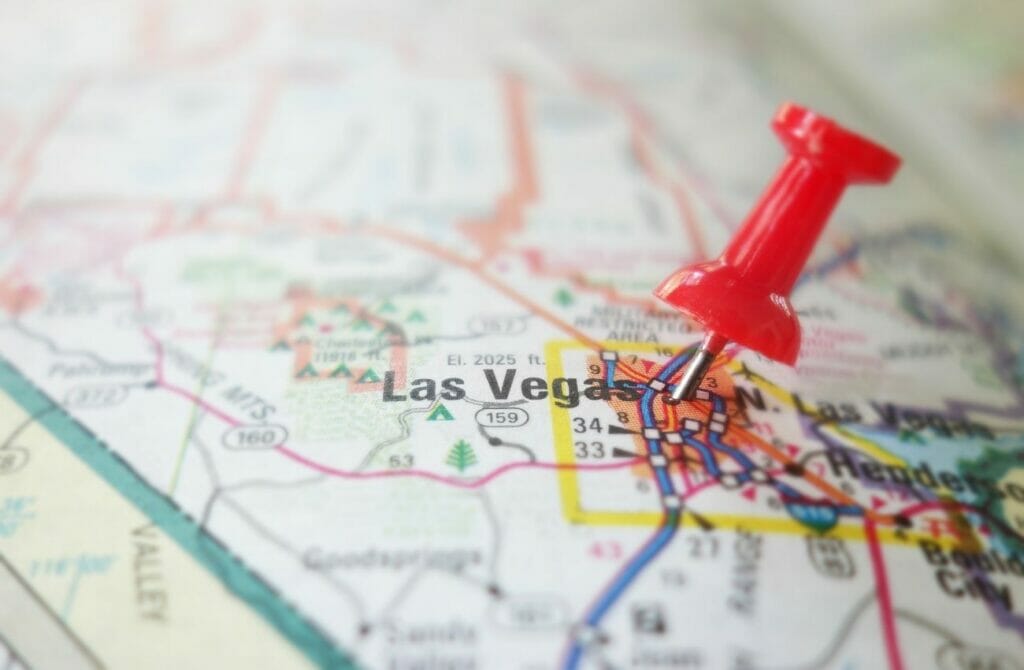 Paradise
Paradise is a part of Las Vegas that includes some of the most well-known attractions in the city. It is also the most popular LGBTQ neighborhood in Las Vegas. Real estate is mainly high-rise apartments, small to medium-sized apartment complexes, and small apartment buildings. The residential real estate is primarily made up of renters, and many residences here were established and built between 1970-1999. Some homes were also built between 1940-1969.
The population of Paradise mainly comprises sales and service employees, fast-food workers, and sales accounts. Interestingly, Paradise has a higher number of Cuban ancestry living in it than most other neighborhoods in the country. 5.1% of the people here are of Cuban descent.
Linguistically, this neighborhood is also unique. 4.5% of residents aged five and above speak Tagalog, a language from the Philippines. There are many iconic attractions in this neighborhood, including the popular 'Fruit Loop' area off Naples Street and Paradise Road, which is well-known for gay locals and visitors. The median price for homes in the Paradise area is $274,000.
Spring Valley
While Paradise, like most of the gay businesses and bars in the city, Spring Valley follows close behind. Like Paradise, it is an unincorporated area of the town and was first formed as a planned community that currently includes Chinatown in Las Vegas. Spring Valley consists of a part of the southwest area of Las Vegas valley and is an excellent neighborhood to raise your family.
Besides security and safety, Spring Valley offers residents an ideal place to work, live, raise their families and enjoy recreational activities. The neighborhood is close to all the amenities you might need and far enough from the city's busy areas to allow you to have a calm environment.
Spring Valley is considered one of Nevada's best places to live, and living here will offer you a suburban feel with plenty of options for recreation, nightlife, and dining. Spring Valley attracts many young professionals, and residents here are liberal. The median price of homes in the area is $315,000.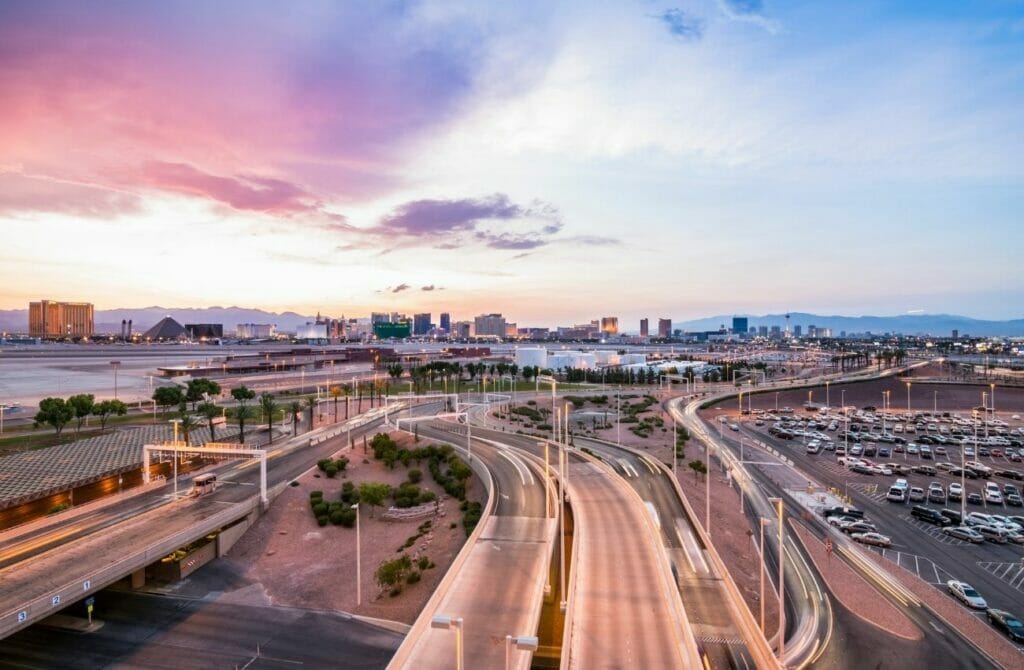 Downtown Las Vegas
Downtown Las Vegas is a fun place to live. It is a quirky and artsy neighborhood that was once the gambling hub before the creation of the Strip. Downtown is open-minded and eccentric, so it makes sense that you want to live here. The Center (The LGBTQ Center of Southern Nevada) located in this area offers a safe space for LGBTQ youth in the city, a library, café, and conference room. Downtown also hosts Las Vegas Pride festival each year in the fall.
If your heart is always longing for the action, Downtown should be the place you call home. The neighborhood is a cultural hot-spot; it's home to the renowned Fremont Street. The area offers a wide range of condos, museums, restaurants, cafes, and art galleries that will keep you busy. What's more, it's the growing hub for tech startups. It features many budget-friendly newly constructed condos, apartments, and mid-century homes that give young professionals and singles a stylish place to live. The median price for homes in the Downtown area is $350,000.
Summerlin
Summerlin is one of the city's safest neighborhoods and popular with young professionals and singles looking to settle down in a suburban setting. This neighborhood features budget-friendly apartments and Spanish-colonial-style homes. It also comes with exceptional views of the Spring Mountains and Red Rock Canyon and beautiful green spaces. There's always something to do here with vast options for coffee shops, restaurants, parks, and shopping centers.
Whether it's hiking along the dog-friendly Summerlin Cottonwood Canyon trail, golfing, getting your shopping on at stores like Crate+ Barrel, H&M, or Banana Republic, or simply enjoying a meal at one of the many eateries, Summerlin has so much to offer. The average price of homes in the Summerlin area is $328,923, and the median monthly rent is $1,364.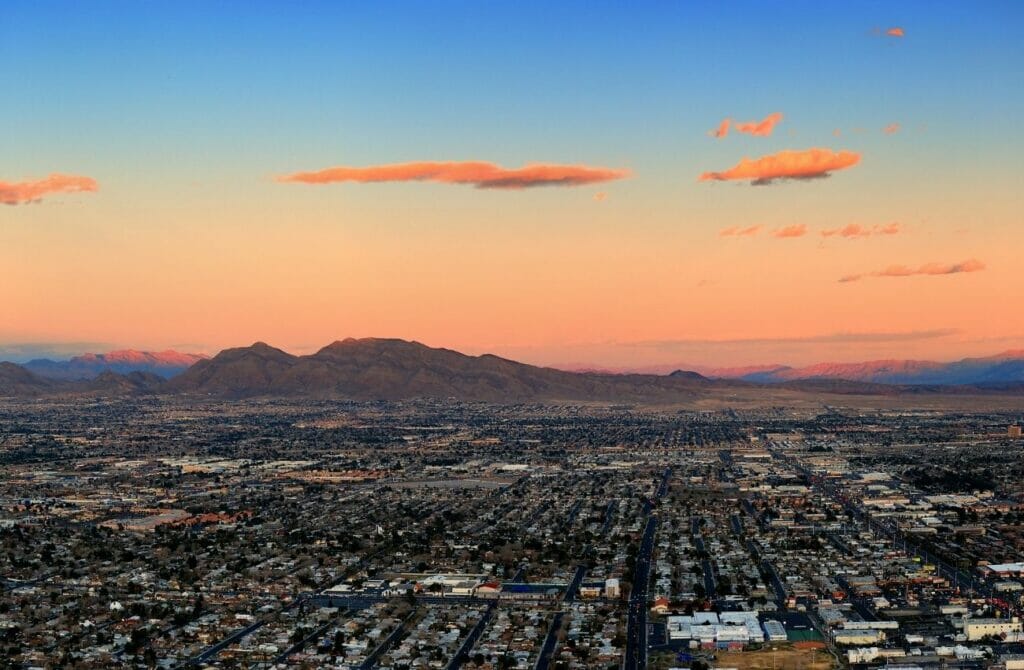 Annual LGBT Events In Las Vegas
After moving to a new city, you will likely want to create new connections, meet new people, and network. Thankfully, LGBT Las Vegas plays hosts to a variety of annual events for lesbians, transgender persons, gays, and anyone else who wants to have a good time.
While there are many queer events in the city, the ones listed here are the largest and greatest and are all worth marking in your calendar as you won't want to miss them.
Las Vegas Pride Week (October)
Come together with your queer family to surround yourself with fabulous fun and an entire week of gay festivities. The highlights are the Vegas Night Pride Parade, which has all the glamour, glitter, and spectacle you would expect of Vegas on a Saturday night. The next day the Las Vegas Pride Festival is held in Sunset Park with 100 exhibitors on-site, musicians, bartenders dishing out drinks, and laid back vibes – whether you are in a nightclub tent or relaxing in the grass. Many people head out for the entire week to make the most of the associated parties and hotels in Vegas sell out fast.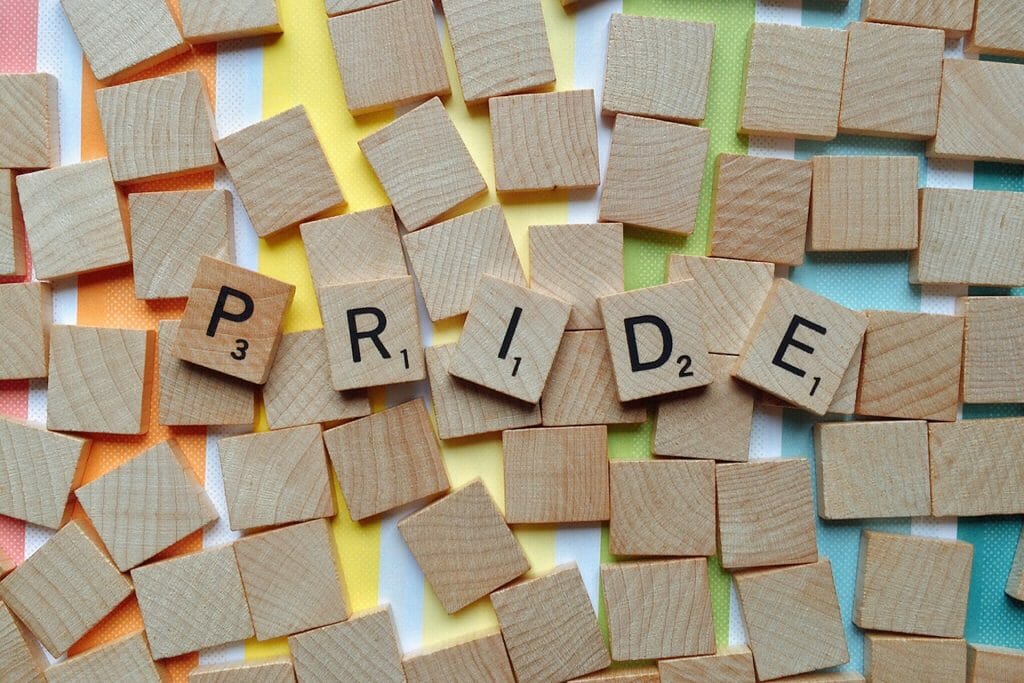 One of the biggest gay circuit parties in the US aptly held in Sin City. Featuring 25 of the hottest porn actors, shower shows, sickening DJs, and more erotic gay dancing than you can handle. Growing more popular every year, it now encompasses two earlier events on the previous nights, making it an all-weekend affair.
The largest annual LGBT sporting event in the world, sure you might not be an athlete who can complete, but that won't spot you coming along and supporting…Or maybe it's just us, but the guys in the Vegas gay clubs get so, so much hotter around this time (with plenty of queer parties to draw them in).
A testosterone-fuelled weekend attracting men from all over the USA. Leather, sports kit, punk, military, rubber – no matter what type of kinkster you are, this event is for you. A space for gay and bi men to indulge in play with kink-specific parties, workshops, cigars, and bourbon specials. Then there is the main event, an ONYX dance.
Las Vegas CumUnion Party (April)
An international sex party with its Las Vegas events at Hawk's Gym. Spanning 30 cities and three countries around the world, this popular event focuses on a pro-choice, judgment-free environment.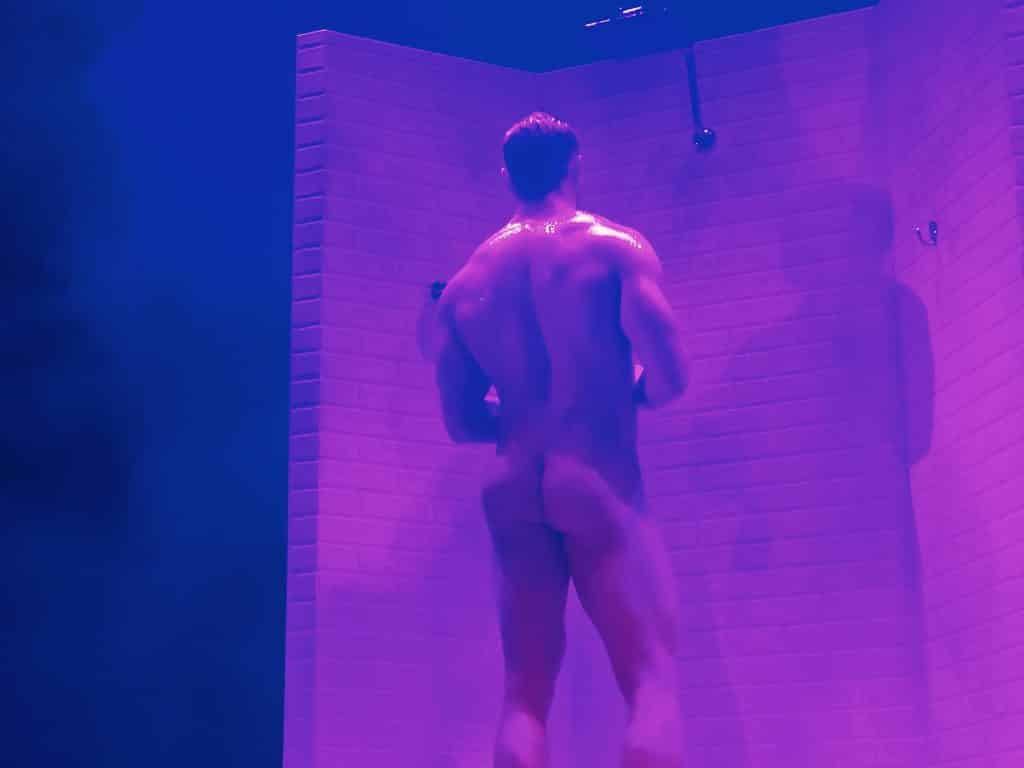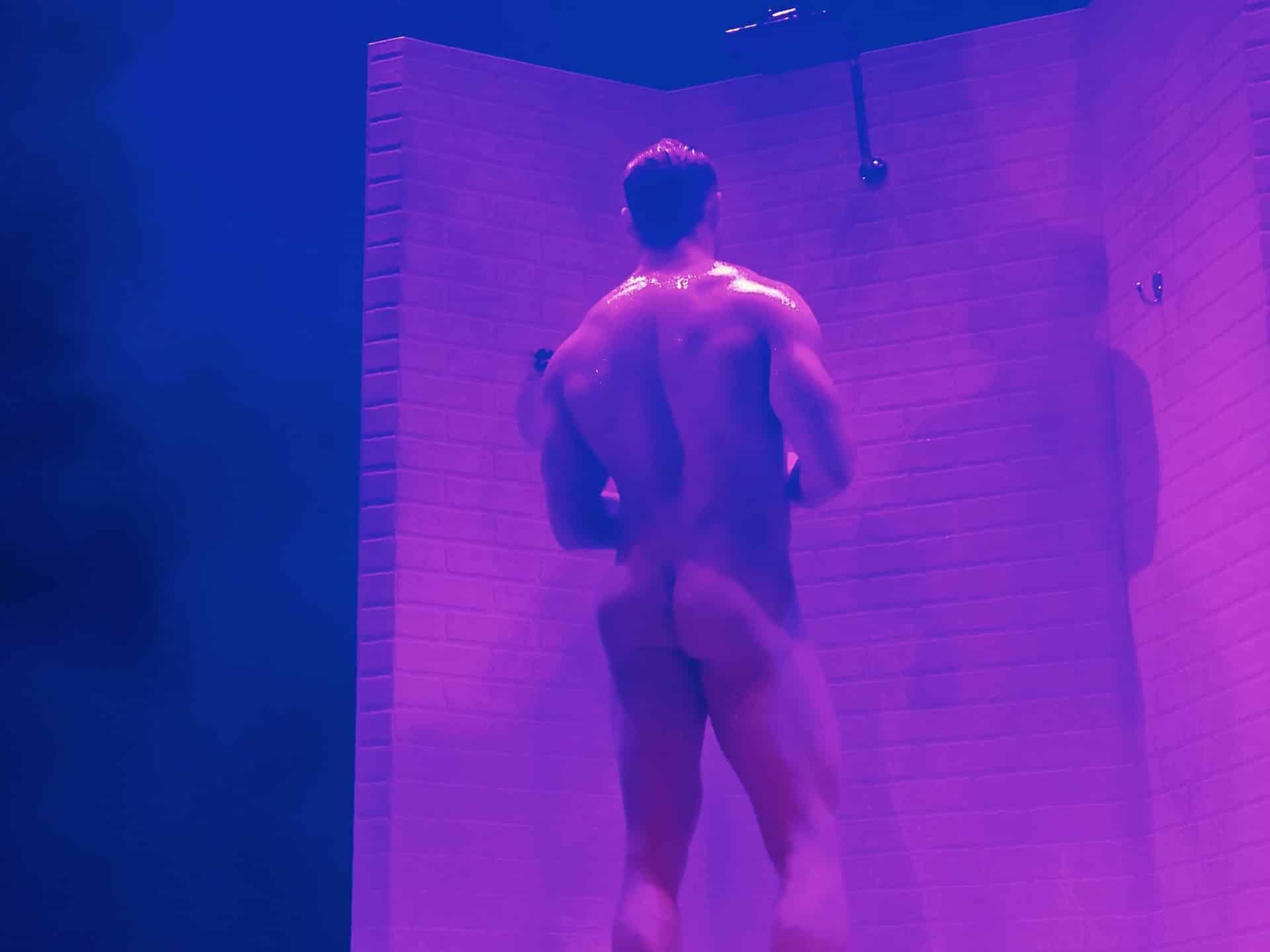 An uncomplicated week-long festival with no rigid program that brings all leather men, bikers, bears, pipe studs, and more to Vegas. Too many events to list but plenty of socializing during the day and well into the night.
Matinee Las Vegas Festival (May)
Bring the best of the Euro gay scene to Vegas each year for this all-out celebration of queer. Eight parties, four days, 20 DJs, and some of the hottest guys we have ever seen. Pool parties, city parties, fireworks, performances, you name it.
An LGBT-friendly event in Vegas focused on uniting people through and celebrating music, food, art, and ideas. A trendy festival for inspired creators and though who believe in the beauty in ourselves, that music and art transform, positivity prevails, imagination overwhelms, and creativity thrives.
Las Vegas Gay Rodeo (September)
With free admission to all the regular rodeo events, this is the best way to experience the rodeo except instead of rampant homophobia you can enjoy with a supportive crowd. We have always been partial to sweating, muscled-up cowboy, so if you want to get a tick that box, this is the event for you – or just attend one of the clubs or gay pool parties in Vegas organized around it. The International Gay Rodeo Association is the sanctioning body for gay rodeos held throughout the United States and Canada, and has a significant presence in Calgary, San Antonio, Houston, and Dallas, among other cities!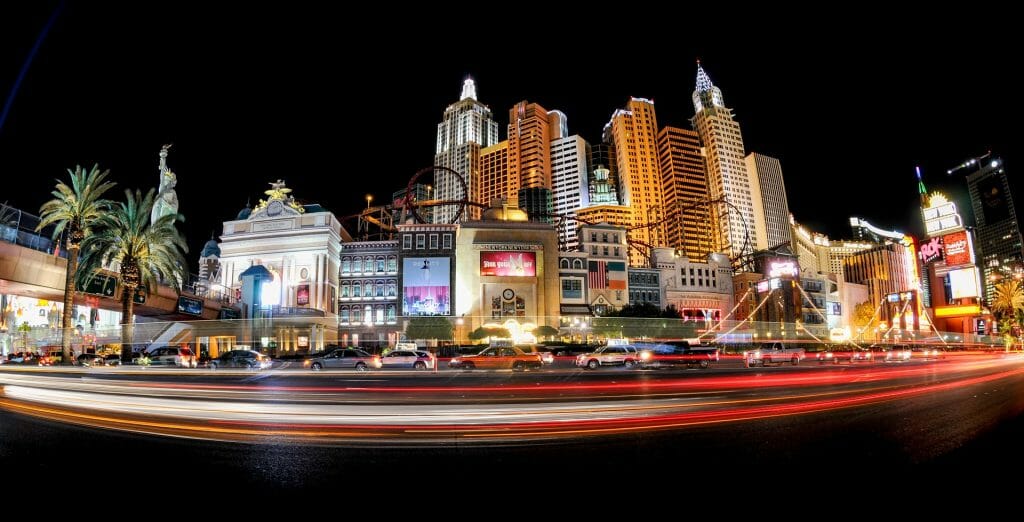 LGBTQ+ Community Organizations In Las Vegas
To progress the LGBTQ agenda, the queer community commonly has to rely on donor organizations or non-profits.
Wherever you live, it's critical that you support such groups in any way you can use so that they can reach out and aid others in the community. You might even need their assistance right or at some point in the future – and no matter what, every queer person has benefited from their tireless work to achieve the progress and rights we have today. Here are some outstanding community LGBT organizations in Las Vegas.
These are wonderful places to start if you're looking for LGBTQ groups to join, seek support from, meet new people with or volunteer for a cause you care about.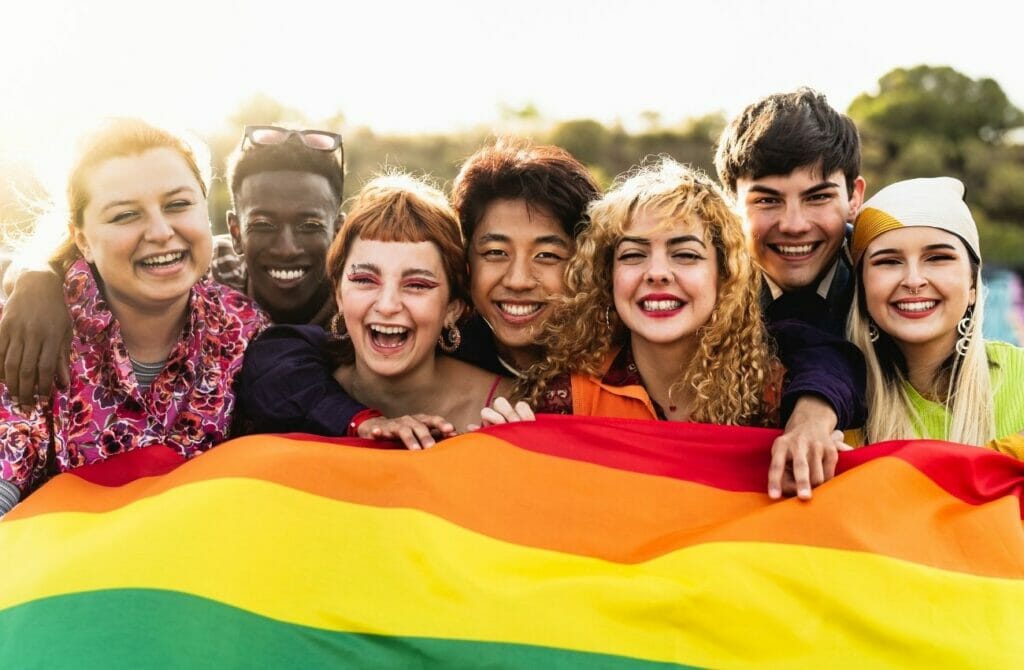 The LGBTQ Community Center Of South Nevada
The LGBTQ Community Center of South Nevada serves as a haven for all members of the LGBTQ community. The Center welcomes and celebrates the community's diversity and works to empower everyone to live their authentic lives. The Center is a space to volunteer, give back to your community, network, and build communities.
The Nevada Gay Rodeo Association (NGRA)
NGRA is a non-profit organization whose mission is to preserve the Rodeo lifestyle and keep it alive by raising funds for other charitable organizations in the community. The NGRA is much more than a sports association. Raising funds for worthy charities brings the lesbian and gay communities closer together.
The Sisters Of Perpetual Indulgence
The Sisters of Perpetual Indulgence has grown into a worldwide movement after being founded in 1979 in San Francisco. The organization is an order of queer nuns from all over the world fighting for the universal declaration of joy and cancelation of stigmatic guilt. Las Vegas chapter of Sin City's Sisters was founded in June 2005. Its mission is to remove stigma, protect, love, and acknowledge everyone in the LGBQTI community.
We love this concept and a great show of Pride outside of darkened clubs. Mostly hikes for the LGBT community in different areas close to Vegas. Sure, you will need to drive to get there, but what better way to meet and chat with other gays, work off those margaritas and get sun-kissed by that amazing Nevada sun. Held monthly.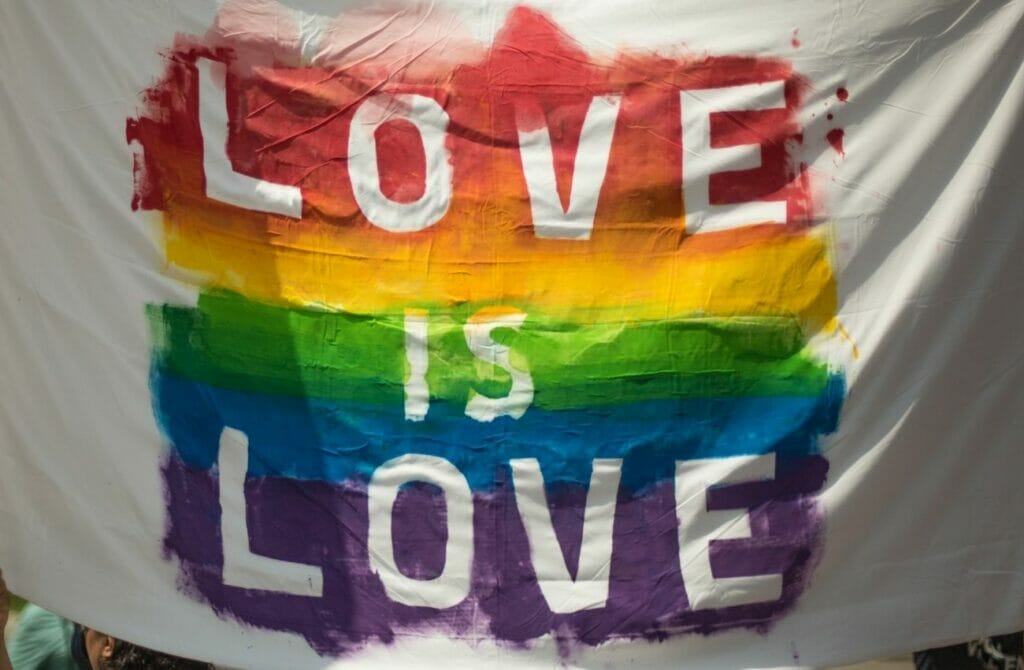 LGBT Owned Businesses In Las Vegas
After moving to LGBT Las Vegas, it's only natural to want to support queer businesses. One strategy for establishing a safer and more inclusive society is to create a secure environment where people may rest, buy, dine, and connect without fear, and this is exactly what LGBT companies should strive for.
To safeguard the queer community's survival and success, it is critical to support these initiatives wherever you are. With that in mind, here are a few LGBTQ-friendly businesses worth visiting in Las Vegas.
One to get all the gay boys screaming, the fabulous Frank Mario is joined by his gang of drag queens in an unforgettable celebrity female impersonator show. Fair warning, once you have seen Madonna, Cher, Lady Gaga, and Britney all in one show, life will never be the same again.
Stop by the LGBT store in the Las Vegas Fruit loo with a selection of fun gay pride goods and sexy swimwear. Plus, you never know who you will bump into! Get Booked was once known as Bright Pink Literature. It was once the only bookstore on the Fruit Loop and the only bookstore in the city that provided LGBTQIA books how Get Booked is now much more than a bookshop and has clothing, personal care, and adult toys.
Sure, this trend is sweeping the nation, but you know a Vegas Drag Brunch is just going to be bigger, better, and more fabulous in every way! Senor Frogs Drag Brunch is the place to be on a Sunday with food, unlimited drinks, and a chance to see some of your favorite contestants from RuPaul's Drag Race. If you miss them, just pick up your favorite Drag Race Merch instead.
Temptation LGBT Pool Party @ Luxor
Sure, anyone can attend, but this wild pool party every Sunday in the summer is specifically marketed and popular with queer folk, and we are living for it, hunty! Great themes, bodies as hot as the Nevada desert, and sick beats make this the only place to be on a Sunday. Guests of the hotel enjoy half-price entry, which makes the Luxor a popular gay hotel in Vegas, and groups should consider reserving the luxurious cabanas with misting system, snacks, flat screen, and more.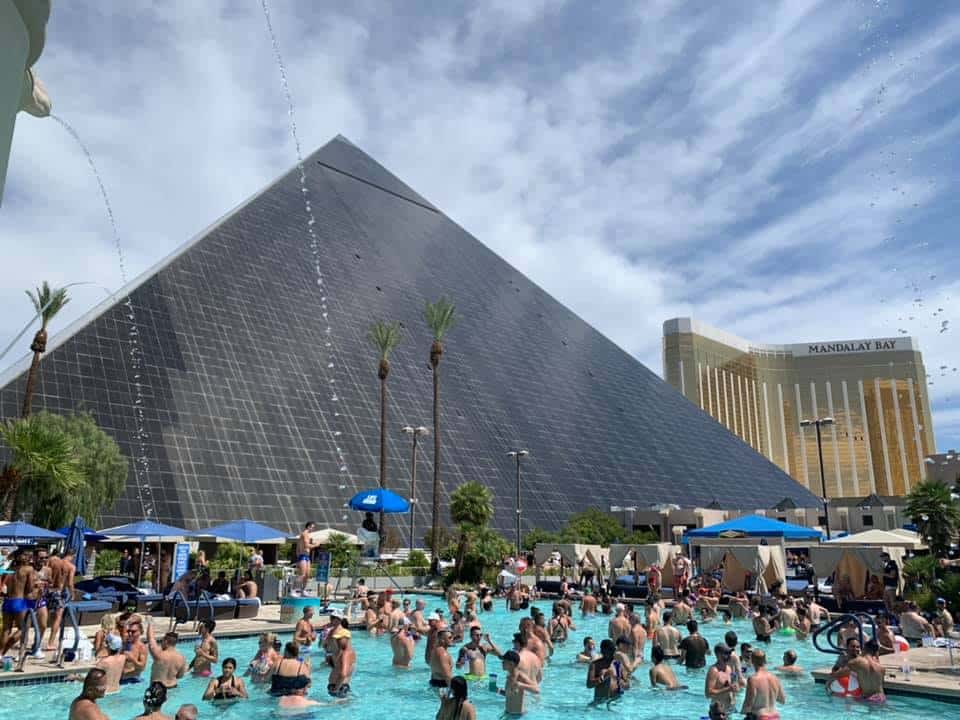 Your place to grab a bite to eat, see some amazing drag shows, play charity BINGO, and enjoy their weekend Gospel Brunch Buffet. We first fell in love with the concept after a visit to their Puerto Vallarta and then Columbus branch – and have yet to find a Hamburger Mary's outpost we don't love!
A mainstay of the Las Vegas Fruit Loop open 24/7, this trendy nightclub is likely where you are going to end up no matter where you stay. A glam mix of hot pink and blue lights over the two-story club, complete with VIP skyboxes, three different rooms, and an outdoor patio. Holding the hottest gay parties in Vegas and some of the best drag shows, Piranha Gay Club is the most popular gay club in Vegas for a reason.
What's not to love about a gay bar fronted by a giant flaming bird and Lady Liberty! Inside, you will find an unpretentious crowd, cute bartenders, and music that lets you talk to the person next to you. Spacious with a wide variety of events every week with fun bar games, billiards, karaoke, and plenty of lounge space. Their Sunday brunch is also gaining popularity with drag shows and a $20 bottomless mimosas.
With locations in Denver, Chicago, and Phoenix, you know this is not their first rodeo. Charlie's Las Vegas is a popular haunt for anyone with a thing for gay cowboys (and who doesn't!) with an event lineup that mixes drag and line dancing. Sure, word has got out, and now it's more popular with tourists, but at Charlie's Las Vegas, you can still get a little bit of everything.
A class gay bar in Vegas, which has exactly what you would expect. Dancing, karaoke, and a fun Wednesday Underwear night are the main drawcards. Don't forget to take your best gay men's erotic underwear — but be warned: the interior is rather cave-like, and it is popular with an older, local clientele.
Kraft-Sussman Funeral Services
This funeral home in Las Vegas is LBTQ-owned and managed. Not every funeral home is welcoming to the LGBTQ community. However, Kraft-Sussman is an involved member of the community, and its mission is to provide other members with a compassionate, dignified, and personalized community. Nevada laws will not allow your loved one or partner to participate in your funeral arrangements if you don't plan. However, with Kraft-Sussman by your side, you will receive a no-obligation, free consultation to ensure all your affairs are in order and that all the people you want to be involved in it are there.
As a gay-owned and gay-operated business, Neko massage studio provides one of the best relaxation opportunities in town. Even though not all the staff is gay, the massage therapists have no issue providing massages to gay couples.
The establishment offers deep tissue, Swedish, sports massage, trigger points, aromatherapy, CBD treatments, and much more. If you don't have time for a full massage, hop into the chair massage or get a quick foot, shoulder, or neck massage.
A gay-owned and operated club with plenty of private rooms, lockers, showers' sauna, steam room, and small gym. The busiest times are Wednesdays and weekends after 8 pm, and when we visited, it got so busy after 10 pm that plenty of guys didn't even bother waiting for a private room. You will need to pay a nominal membership fee (USD 7) for a one-time visit plus locker and private room hire – though there are various specials throughout the week.
Clock the hair, clock the mug, clock the nails, clock my skirt, it's time to werk. Glue your wigs on real tight, because this ruveal will leave you gagging. RuPaul's Drag Race Live is getting its own show (aptly inside Flamingo Las Vegas). So start your engines, because this is going to be one sickening affair. Alums and winner queens will deliver shady-lady comedy schticks, lip-sync assassinations, and reveals upon reveals upon reveals. Everything will be left out on the stage, and by the end of it, you'll be snapping and screaming "10s, 10s, 10s – 10s across the board." The goopery and gaggery is here Dahling. Zip up that dress, press on those nails, and get ready to see these squirrelfriends death drop up and down the stage.
Final Thoughts On Moving To LGBTQ Las Vegas
Las Vegas is a laid-back and progressive city where you can be who you are and express yourself. It is welcoming, diverse, and a wonderful place to call home.
Keep in mind that life is what you make it, and wherever you choose to begin your new life in gay Las Vegas, we hope you find the openness and security you deserve. The surest way to discover LGBT Las Vegas is always going to be living in a gay-friendly neighborhood by frequenting local LGBT businesses and events and joining queer community groups and sports teams.
We promise that if you follow these steps, your transition to LGBT Las Vegas will be easier, and you'll rapidly meet like-minded people to build your new chosen family here. And if you are still not sure, we also recommend reading our Gay Las Vegas guide with more specifics on the queer attractions, events, and LGBT fun on offer…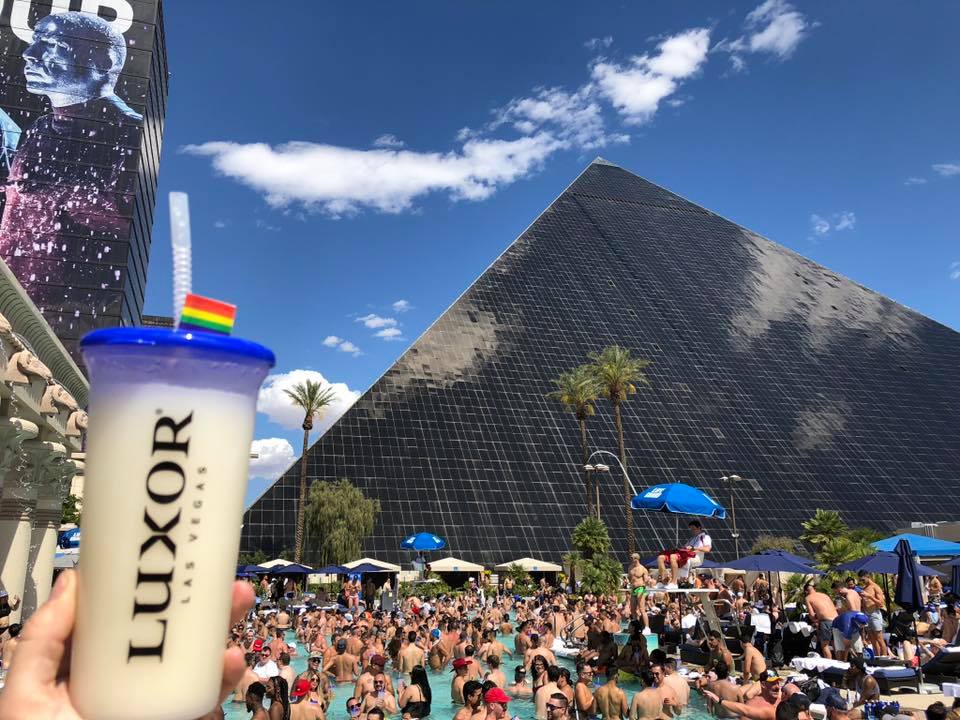 Finding Gay Realtors In Las Vegas Nevada
When looking for the ideal realtor, why would you consider someone's sexuality? This may seem strange at first, but there are several reasons why contacting a gay realtor in Las Vegas is a great way to find your dream house.
After all, when it relates to one of life's most important transactions, it's not unreasonable to expect fair, equal, and honest representation from someone who understands the queer community's particular needs and wishes. Furthermore, unfortunately, many people (up to a third of Americans) continue to believe that our community does not deserve protection and dignity in housing, adoption, employment, and other areas of life.
So it's no surprise that LGBT people who use mainstream realtors often describe feelings of discomfort, unnecessary trouble, unenthusiastic representation, or even antagonism or outright contempt. Everyone deserves a pleasant, stress-free home buying or selling experience while being adequately represented, and this is why we feel you should hire a gay realtor to assist you in finding your future home.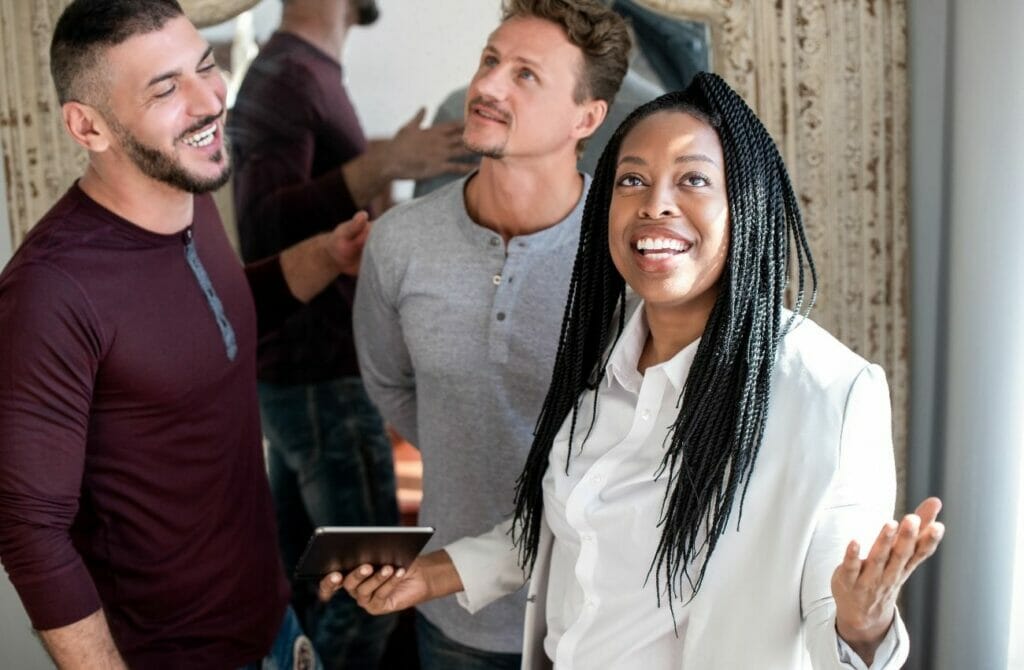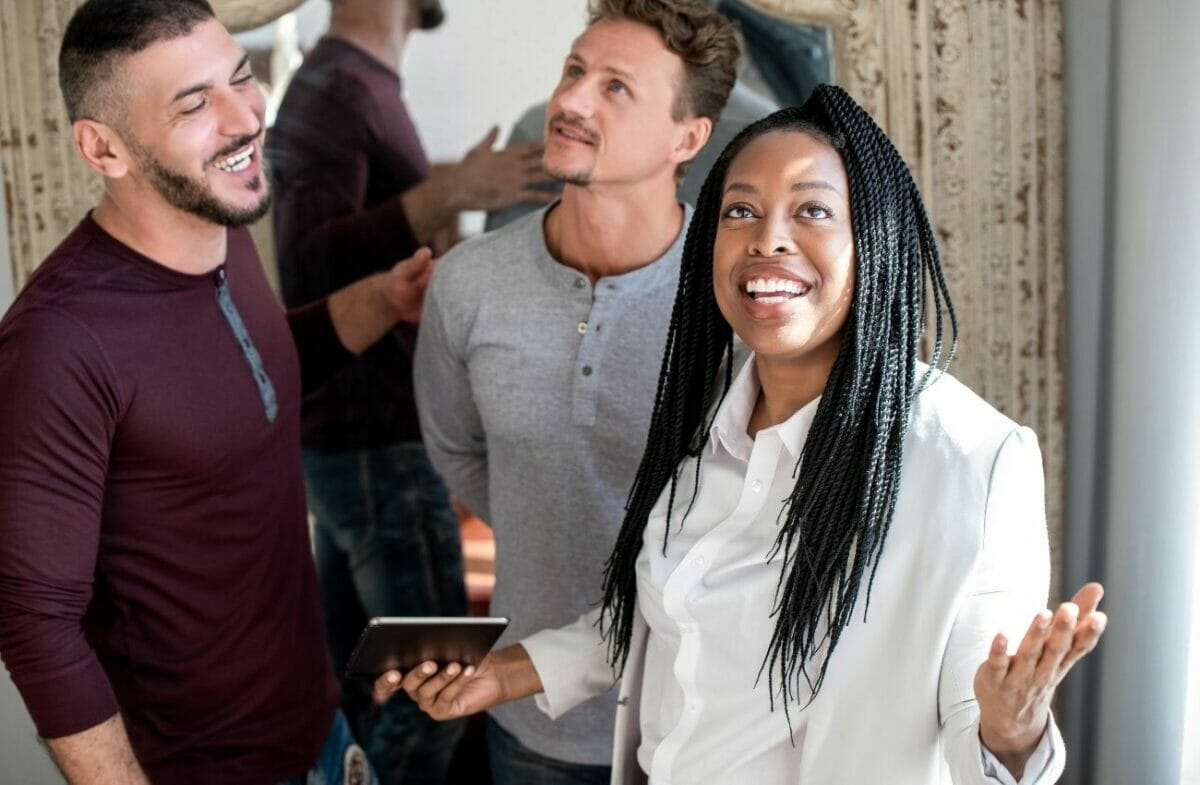 LGBTQ realtors are more likely to be familiar with the diverse communities in their area and know which ones may be best suited to you when looking for a home. That's not to say a heterosexual realtor isn't capable, but they've probably never had to address many of the issues LGBT people face. Rather than just being concerned with how bustling, fashionable, or up-and-coming a neighborhood is (or what it may appear like), gay realtors conduct extensive research into the neighborhoods in which they sell homes to ensure that clients are safe.
It used to be difficult to locate professional LGBT-friendly real estate agents in Las Vegas, and it was virtually impossible to find one if you were relocating here from out of state and didn't have access to a local referral. You no longer have to search for a realtor without knowing whether or not they are accepting of others because you can use a list of gay, lesbian, and gay-friendly agents in Las Vegas to do all of your homework for you.
Simply go to the page, and you'll be presented with a free list of gay, lesbian, and gay-friendly agents who can help you with your relocation as well as other useful information like LGBT+friendly schools, shopping, storage firms, tradesmen, and more. Read the biographies of LGBT real estate agents, then choose the one who is right for you. It's critical that you find someone who will be by your side and support you and your family during one of life's most exciting occasions.
Even better, there is no hidden motive, cost, or obligation whatsoever!