Puerto Vallarta is a Mexican city located on the country's central Pacific coast. The city first became famous in the 1960s after being highlighted in the film' Night of the Iguana' that starred Richard Burton and Elizabeth Taylor. What was once a quiet fishing village has taken great strides towards love and equality and is now a world-famous LGBT vacation destination.
If you're considering moving to LGBT Puerto Vallarta, you should know that it isn't only for the weary traveler. It can make a good home and this article will tell you exactly why.
Just like in Mexico City, Guadalajara, and other fabulously queer Mexican cities, there is an incredible gay scene here – just with a far more international flare. People from all over the world fly to take part in it, and if you are moving here and want to be located as close as possible to the most happening queer area, this is something a gay realtor in Puerto Vallarta can help you navigate…
Once you throw in the outstanding dining scene, affordable cost of living, jaw-dropping coastline, and a plethora of outdoor activities, you can begin to see why Puerto Vallarta is one of the most desirable destinations for members of the LGBTQ+ community looking to move from their current locations.
Before we dig a little deeper to find out what the city has in store for you as a member of the queer community, let's first take a look at some of the highlights of moving to LGBTQ Puerto Vallarta.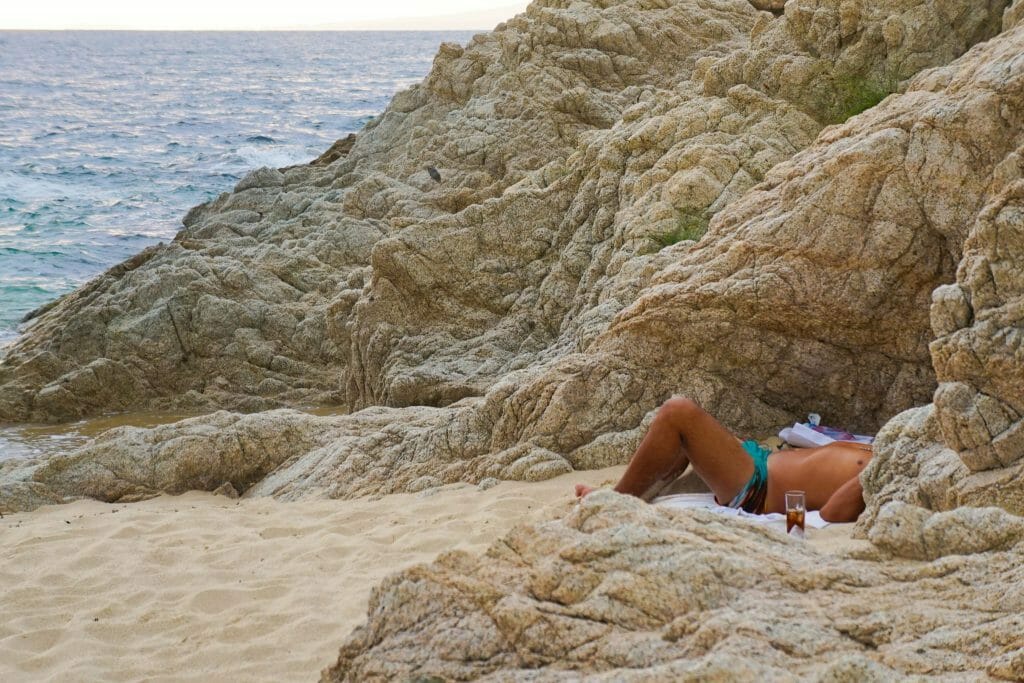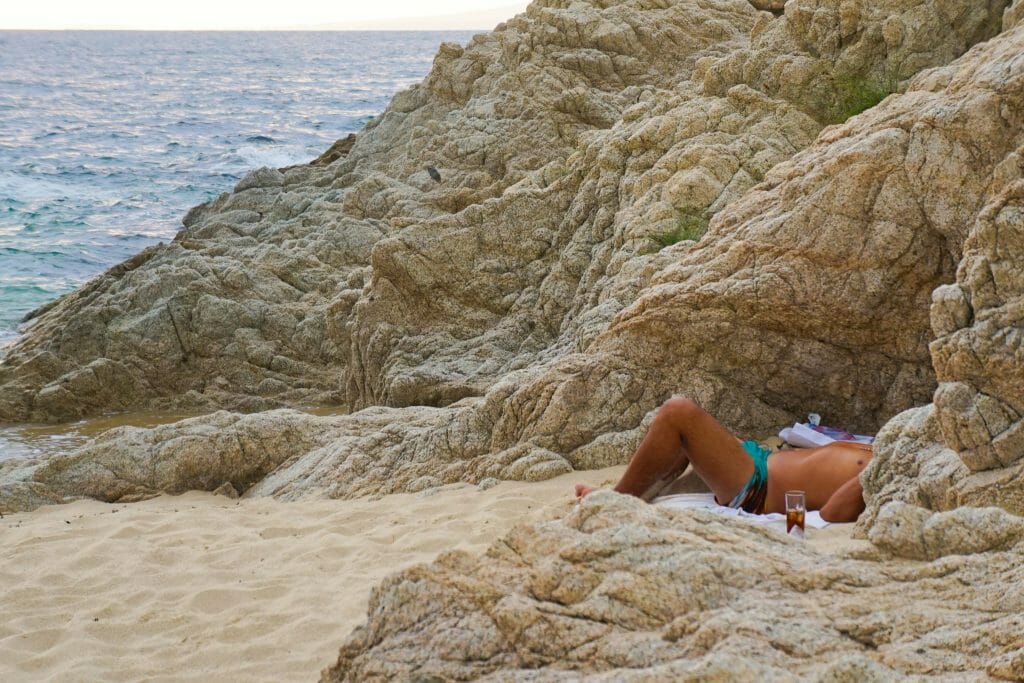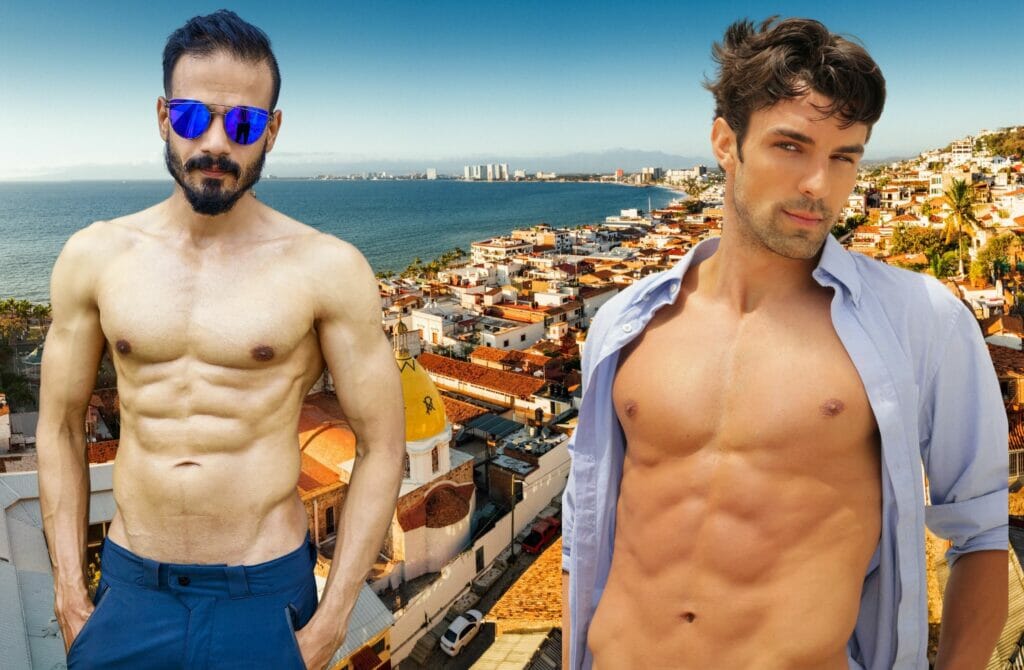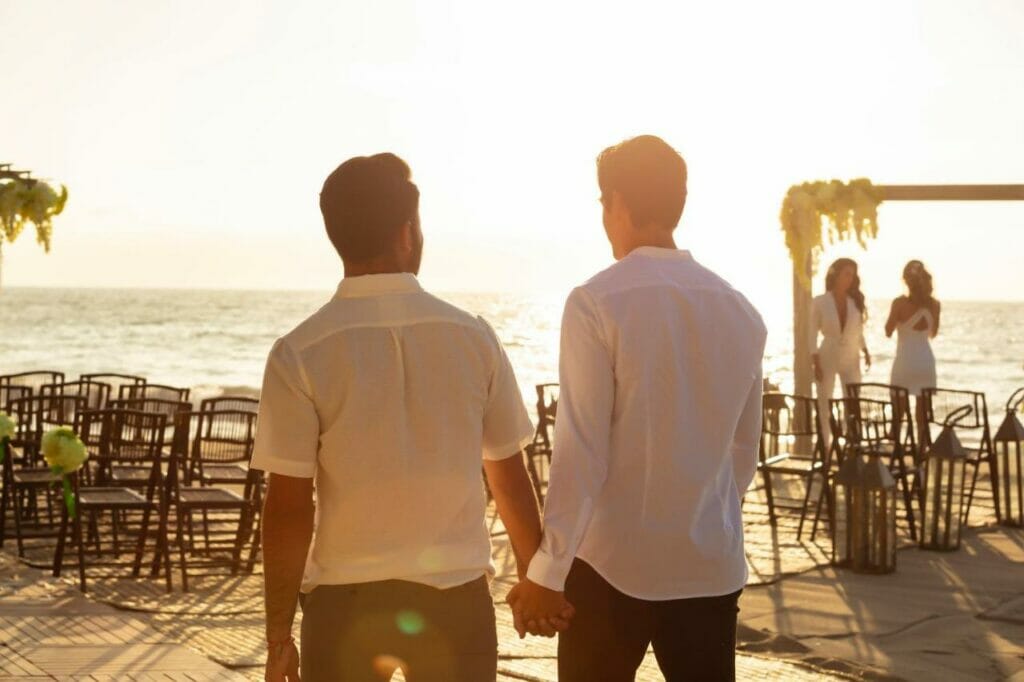 Highlights Of Moving To LGBTQ Puerto Vallarta
Puerto Vallarta is noted for its friendly people, beautiful beaches, world-class LGBT parties, and affordable cost of living. This city has it all, so whether it's good healthcare, schools, business districts, or gorgeous natural surroundings that are important to you, everywhere you go, you're going to be happy here. Take a look at some highlights of Puerto Vallarta.
Water Sports
A day spent on the water is popular with visitors, locals, and ex-pats. The wide Bahia de Banderas is the ideal place to go boating. Here, you can charter a boat or take a tour. Enjoy sunset sails, treks near the shore, unspoiled beaches accessible only by boat, plus lunch breaks in little seaside towns are all available.
From December to March, humpback whales migrate through the area, so keep an eye out for some fantastic sights. You could also go fishing in the hopes of catching marlin, sailfish, or tuna.
Cultural and Entertainment Events
Gypsy jazz, singer-songwriter, classic rock, mariachi, opera, and other live music are available in one of Puerto Vallarta's restaurants, theatres, and piano bars. Local performers are hired, or artists from Europe and North America are frequently invited by venue owners. Incanto, a popular spot to check out, has a packed schedule of music and different live acts and offers bingo night with a comical host. While Puerto Vallarta has numerous foreign influences due to its popularity as a tourist destination, it is still a Mexican town in the best kind of way.
Delicious Cuisine
Mexican cuisine is fantastic, and Puerto Vallarta fare is no exception. There is a superfluity of dining options here, many of which offer breathtaking sunset views from the beach.
Also, don't be scared to taste the street food. It's some of the tastiest you'll ever eat. Unique taco booths can be found on practically every corner, so go for one where locals frequent, and you'll be fine. It's possible to have a delicious supper for only a few dollars!
Mexico is divided into numerous regions where the cuisine is concerned, so you can sample them all if you tour around the nation.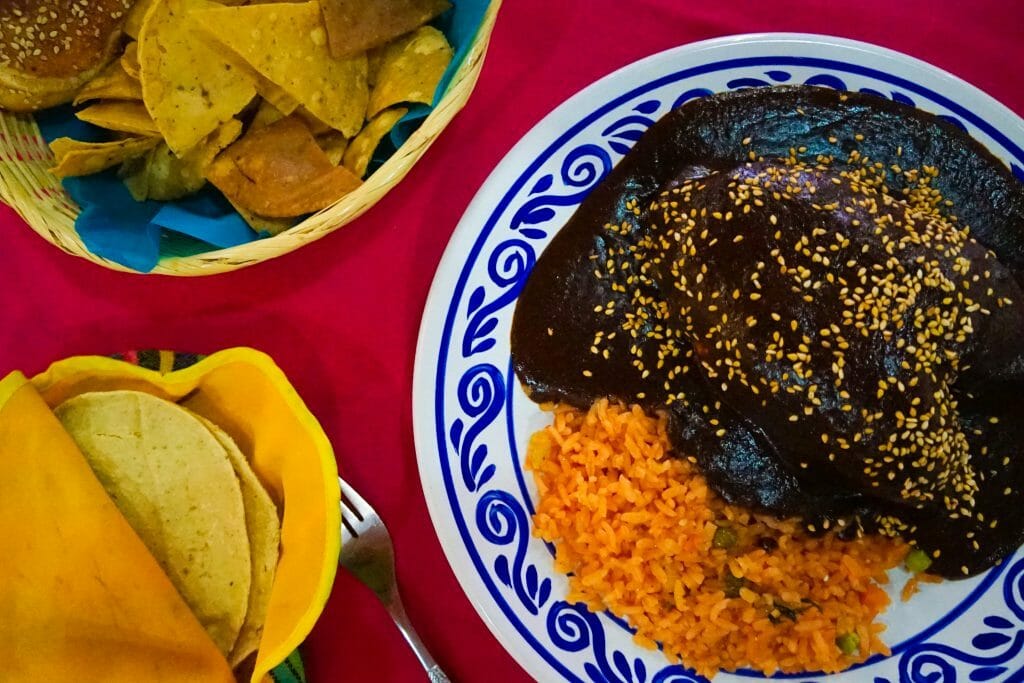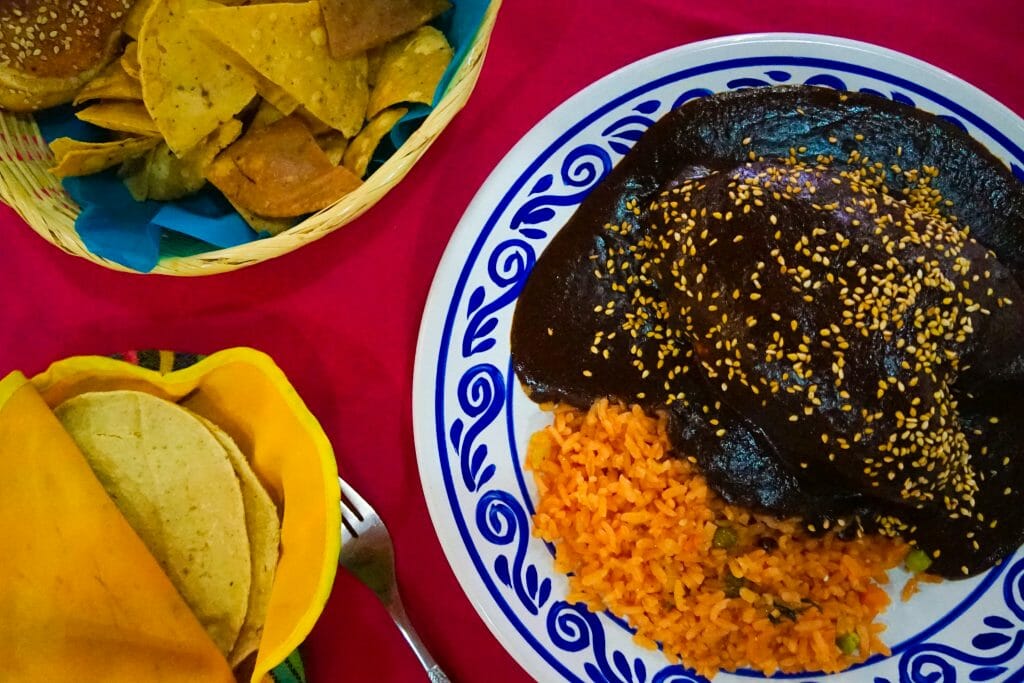 Does Puerto Vallarta Embrace the LGBTQ Community?
Puerto Vallarta has grown in popularity as one of the trendiest LGBT getaways in recent years. There are numerous gay-friendly clubs, bars, stores, beaches, hotels, hostels, and other events held throughout the year.
Puerto Vallarta was named the country's first Gay-Travel Approved City in 2017. In other words, the city is known for its inclusive atmosphere and ongoing innovation to increase appealing facilities for the LGBTQ population.
In Mexico, there are no laws prohibiting gay activity between consenting individuals. In fact, there were never any sodomy laws in place like there used to be in the U.S., which 14 states clung on to until 2003 when the Supreme Court reversed the decision with Lawrence v. Texas, invalidating sodomy laws.
Before you invite anyone home, make sure you check their voter registration ID because the legal age of consent is 18. While most jurisdictions' criminal codes do not address LGBTQ, several municipal and state laws punish vaguely defined transgressions against "decency" and "morality." These legislations have been and continue to be utilized selectively in Mexico to harass transgender and gay men.
In April 2003, the Mexican Congress established a "Federal Law to Prevent and Eliminate Discrimination," which mentions "sexual preferences" as a protected class. The National Council to Prevent Discrimination is established by the legislation, and it has the authority to conduct investigations on discriminatory acts perpetrated by public officials.
Before then, Ecuador was the only Latin American country with countrywide protection against discrimination based on sexual orientation. Only Coahuila (governed by the left-wing PRD) had legalized same-sex civil partnerships as of 2009.
The Supreme Court of Mexico declared in August 2010 that all thirty-one states in the country must accept the legitimacy of same-sex unions conducted in Mexico City. The decision was 9-2 in favor, resulting in the country's Supreme Court declaring by the same 9-2 margin, a week later, that lesbian adoption is allowed. Inheritance, alimony, and spousal social security benefits are all recognized.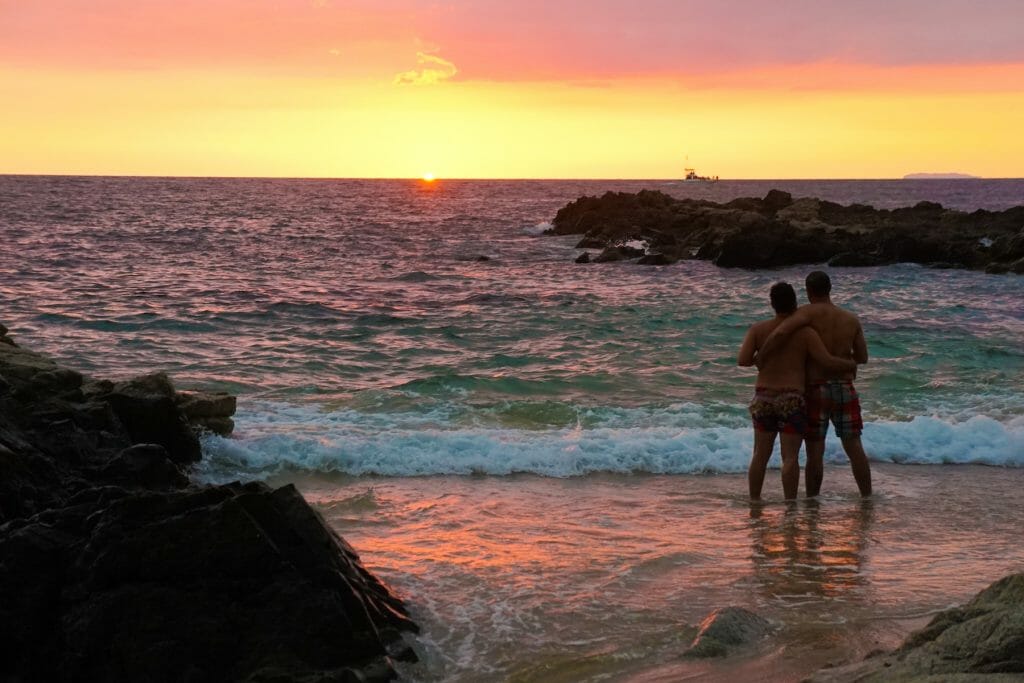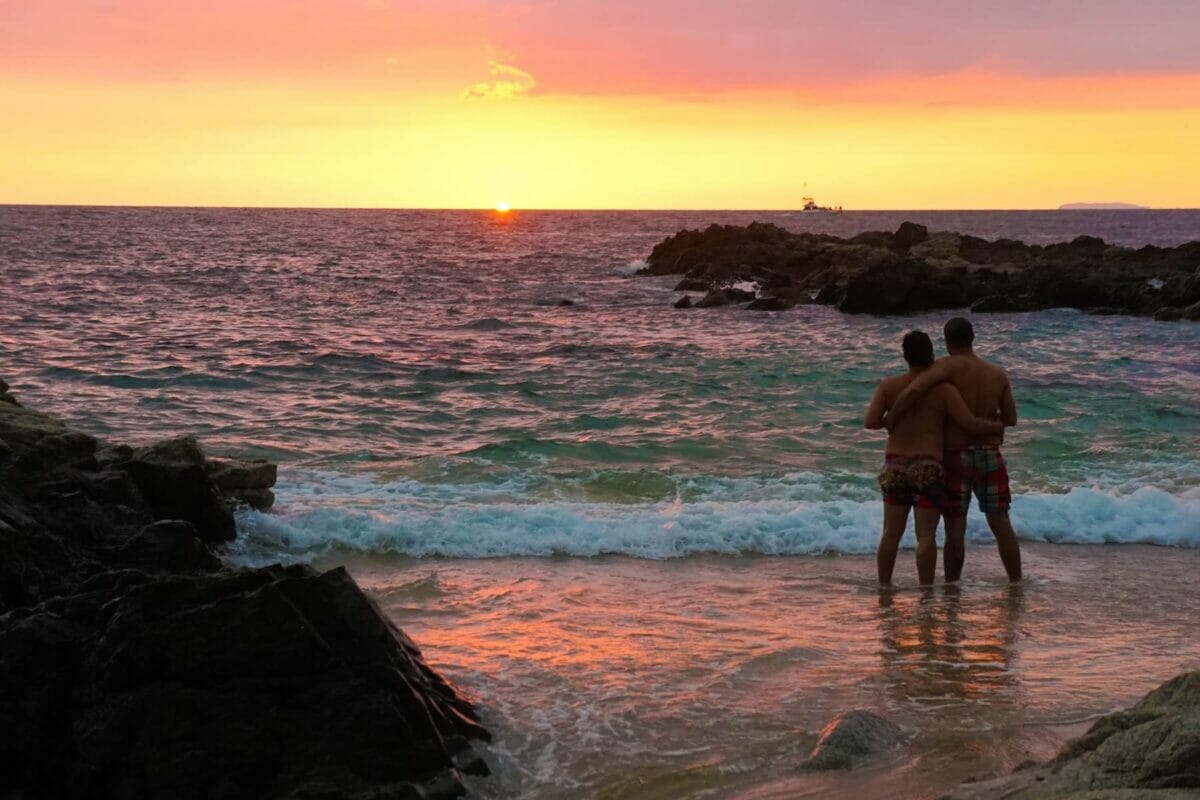 In terms of gay marriage, Mexico is today more liberal than any other Latin American country and certainly more liberal than many parts of the United States. Following Quintana Roo, Chihuahua, Coahuila, and Nayarit, Jalisco, which is home to the vacation town of Puerto Vallarta, would become the fifth state in the country to allow homosexual marriages in January 2016. The state capital of Mexico City also acknowledges same-sex marriages.
In May 2019, the country's Foreign Affairs Secretary authorized all of its embassies worldwide to enable people to marry in consular offices, regardless of their preferences and gender, under President Manuel Lopez's new liberal administration.
The general public is tolerant of discrete LGBTQ, while only a slim percentage of the community supports full lesbian and gay rights. Due to the efforts of LGBT groups in urban areas and the cooperation of human rights organizations and supportive churches, violence against the LGBTQ community has declined in recent years. While progressive parts of Mexican culture and society have progressed much from the prevalent macho ethos of 20 years ago, there is still much work to be done in smaller towns and rural areas.
In the last 5-10 years, the percentage of lesbian and gay men in Puerto Vallarta has increased dramatically. Many lesbians and gay men have even moved here from other notable towns like Acapulco, Tijuana, Monterrey, and Mexico City. Mazatlan and Cancun's cities, both LGBT-friendly vacation regions, have expanding gay communities, but there is no doubt that PV remains the gay capital of Mexico!
Is Puerto Vallarta An Expensive City To Move To?
Puerto Vallarta is incredibly inexpensive compared to other Mexican resort towns like Cancun and Los Cabos. However, it is more expensive than the rest of the nation because it's a tourist destination. If you're moving from Canada or the United States, you may expect to pay much less for a lot more.
So, assuming living in this city isn't too expensive, how much you can spend each month depends on your lifestyle preferences. However, let's narrow it down to discover how much it costs to live here on average.
Housing and utilities: Depending on the neighborhood, expect to pay $15,000 MX for a small house or condominium to rent. You'll be able to rent somewhere near the ocean and in a pleasant neighborhood for this price. Wi-Fi and other amenities, such as electricity, will cost an additional 2000 pesos. However, if you want to spend a maximum of $15,000 MX per month on everything, you'll be sure to locate something in a safe neighborhood close to the beach. If you intend to purchase a home, you will be solely accountable.
Groceries: Groceries cost all depends on where you buy, but you can expect to spend anywhere from $2000-$6000 MX every month on food. You can shop in your area's small corner store but will have fewer alternatives for better rates. While prices vary depending on where you shop, you should budget nothing more than USD 300 for groceries.
Transportation: The cost of transportation is low. The bus fare is $10 MX, or around USD 0.50. Uber pricing varies daily depending on various factors, but they stay reasonably low.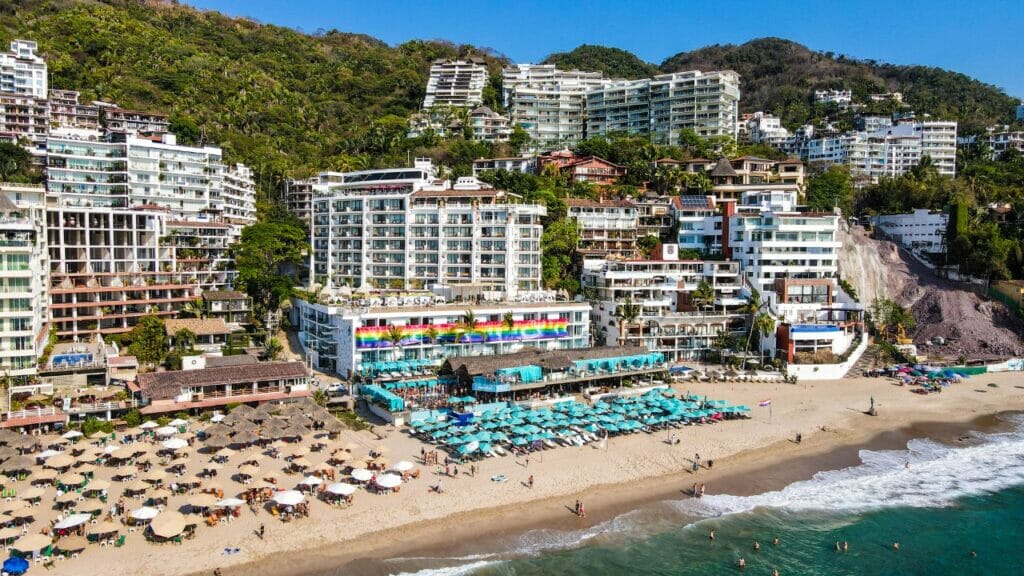 The Best Gay Neighborhoods In Puerto Vallarta
Not all LGBT individuals want to live in the relative frenzy of Centro (the Downtown of Puerto Vallarta), so thankfully, there are lots of alternate areas to live for those who are seeking a calmer-yet-still-LGBT-friendly environment.
When relocating to LGBTQ Puerto Vallarta, keep in mind that some neighborhoods are closer to all of the exciting queer events and happenings than others. Knowing them in advance will ensure that you arrive at your new home in the most suited gay-friendly area of town.
Start with these top gay and LGBT-friendly Puerto Vallarta communities to find your fabulously perfect new home, each with its own individual personality, welcoming community, and amenities you'll adore. Allow ample time to become acquainted with Puerto Vallarta's diverse personalities, and keep in mind that this city has plenty to offer everyone – LGBTQ or not!
Now let's take a look at where the handful of marvelous gay areas in Puerto Vallarta are and talk about the Puerto Vallarta gayborhood where you might feel most at home! Or speak to a local LGBT real estate agent for a more detailed understanding of the best options today.
Zona Romantica
The Zona Romantica neighborhood, also known as Romantic Zone, is a location that combines elegance, beauty, history, delectable cuisine, and authentic Mexican culture. Apart from resorts and large hotel chains, you'll discover plenty of boutique hotels, restaurants, and stores here. Since you're near the ocean, there are plenty of things to do each night.
The best part of living here is that it's close to one of Puerto Vallarta's largest open-air markets, which sells organic foods and various handmade items. Zona Romantica also has free Wi-Fi at numerous locations, attractive to digital nomads. You may spend the day perusing the art galleries and taking in the breathtaking views of the beach.
5 de Diciembre
The neighborhood of 5 de Diciembre is located between El Centro and the Hotel Zone. It is an excellent place to do business. This area is more peaceful than downtown but is accessible enough to keep you immersed in the action when necessary.
The large resorts attract a large number of visitors. Purchasing products and property in this district is often less expensive than downtown, but the variance is minor. The numerous beautiful restaurants and bars in the vicinity include the best taco stands in Puerto Vallarta. It's a fantastic spot to sample authentic Mexican cuisine.
Fluvial Vallarta
This is an up-and-coming district. While it is in the early stages of development, it offers a plethora of chain restaurants and retailers like Starbucks and Costco and movie theatres. The homes here are relatively affordable because they are primarily in the development and pre-construction stages, as the region is located in the city's northern outskirts.
It is growing increasingly appealing to ex-pats looking to make Mexico their home. Throughout the years, the neighborhood has grown rapidly and strives to push the boundaries of comfort.
LGBTQ+ Community Organizations In Puerto Vallarta
Puerto Vallarta has a plethora of LGBTQ organizations that support the gay community in the city and in wider Mexico. They do important, and the Mexican LGBTQ community frequently has to rely on donor organizations or non-profits to push the LGBTQ agenda further.
Wherever you live, it's vital that you give your support in any way you can go to such organizations so that they may reach others and help other people within the community. You might need their help now – or at some point in the future.
Here are some community organizations in Puerto Vallarta doing amazing work. If you're looking for LGBTQ groups to join, gain support, meet new people, or volunteer with towards a cause you like, these are a great place to start.
A group of enthusiastic professionals and businesses created the LGBT Civil Association of Commerce and Tourism to find ways to promote Puerto Vallarta regionally and globally. It was formally recognized as a civil association in January 2014.
ACT A.C.'s objective is to promote and protect the LGBTQ+ community's interests in the city and encourage member expansion by supporting ideals such as independent thought, fairness, proactivity, and action.
SETAC is a non-profit organization that offers health care to LGBTQ individuals in Puerto Vallarta. The organization's wellness center has an integrated and comprehensive health-services plan for sexually transmitted illnesses, such as HIV education and information. The organization has three locations. One is the Wellness Center in Zona Romántica.
Also known as Our Vallarta Pride, Nuestro Orgullo Vallarta is a festival developed for the local LGBTQ community. This event has been happening since 2013 and is organized by ACT LGBT, an organization that represents the interests of different LGBTQ-managed and owned businesses.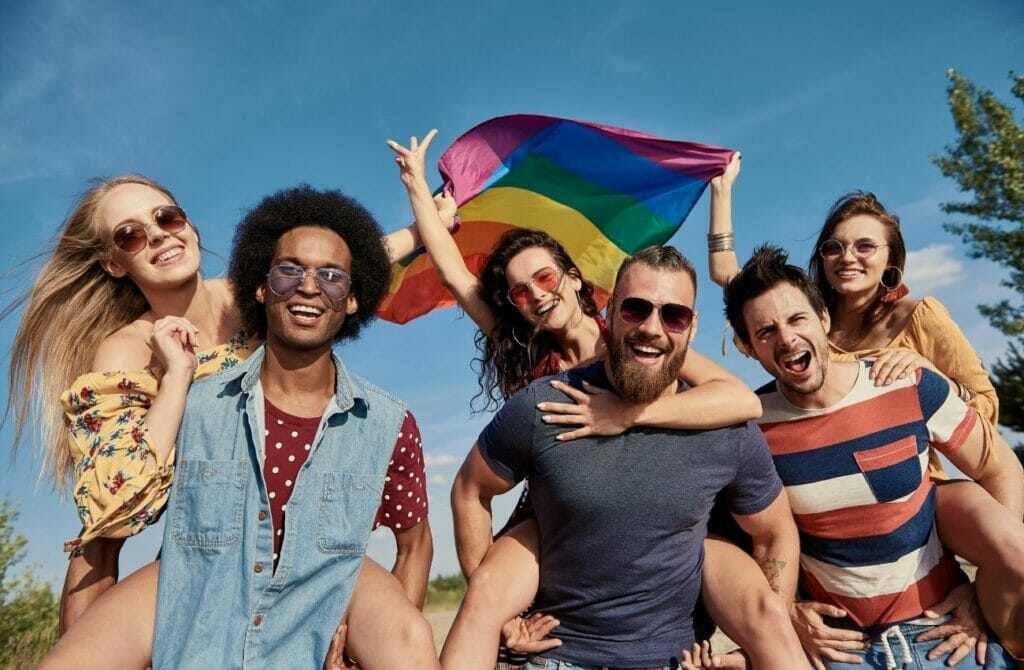 Regular LGBT Events In Puerto Vallarta
You have to make new friends, meet people, and network after moving to a new city. Thankfully, plenty of events, gatherings, and activities that target the queer community will help you do just that, and, as a result, there's no shortage of possibilities in the city for LGBTQ residents to enjoy.
Here are just some of the annual highlights you can look forward to after moving to LGBT Puerto Vallarta:
White Party Thanksgiving Circuit Event
A spectacular pool party for you to end the Northern summer with a bang. The sunset pool party held at the Manatamar Beach Club is the main event, but there are many LGBTQ clubs in the city that host their own festivities. The event is attended by plenty of shirtless, attractive men dressed only in sexy underwear, leaving little room for your imagination.
Puerto Vallarta Carnival
Previously more gay-focussed but very much now a festival for everyone to celebrate diversity. Gay, straight, male, female, old and young, unicorn or Mormon, everyone gets on this epic party with colorful floats, street performances, dances, and plenty of beads! Held annually in March.
The biggest bear gathering in Mexico and the largest in North America outside of the USA. An entire week of masculine fun with multiple pool parties, night events, and boosy cruise. This annual Bear and Leather Party takes place in January and brings all of the bears from Mexico's northern neighbors out of hibernation.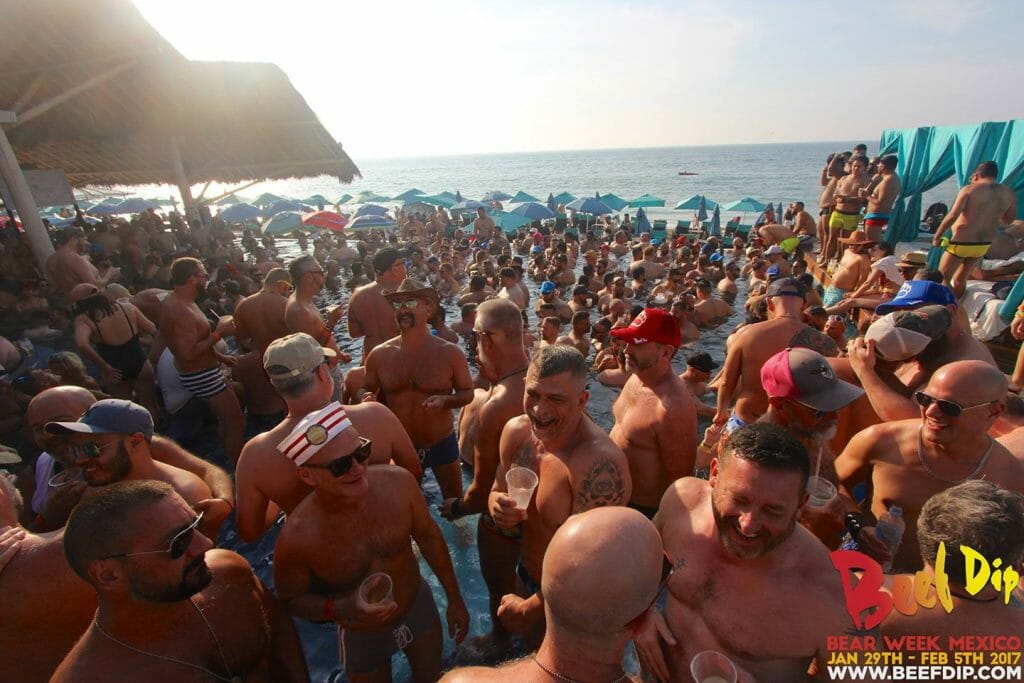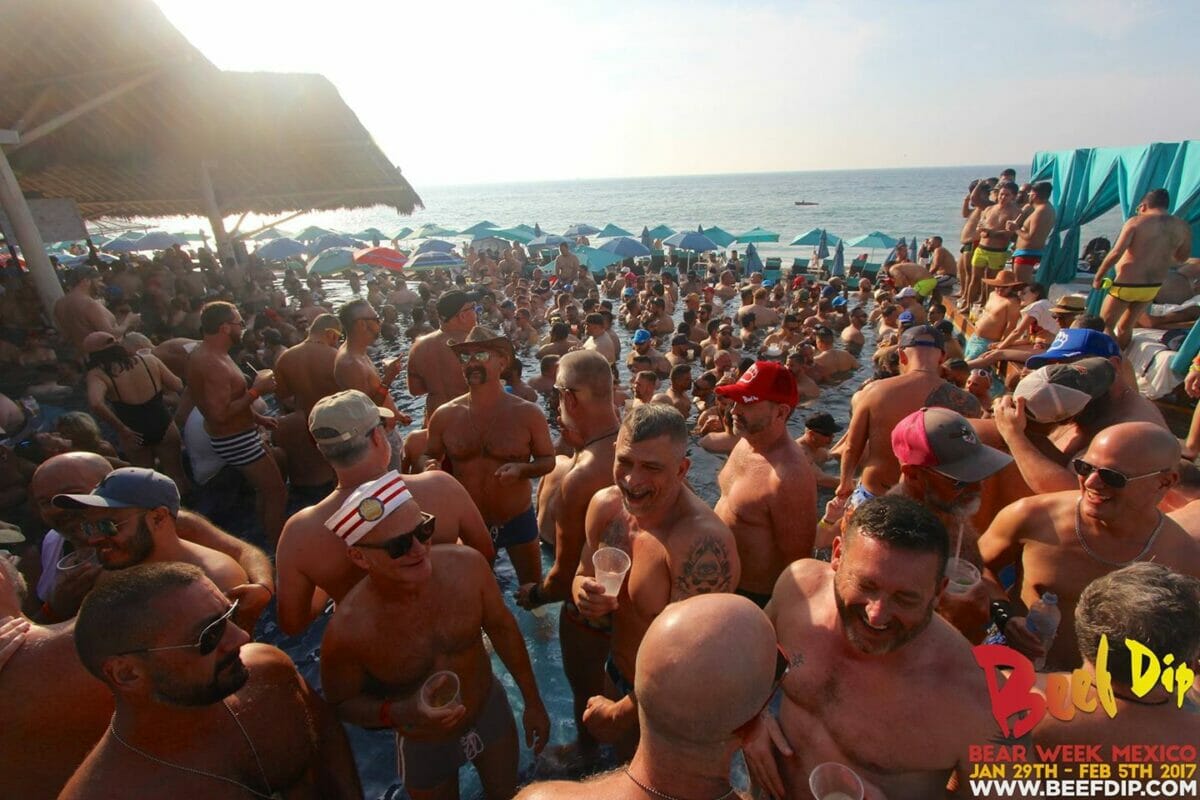 This vibrant Pride parade takes place in May each year when the climate is milder. However, this doesn't mean that the mood isn't electric. It is among the most prominent yearly LGBT festivities in Puerto Vallarta. The major parade attracts more than 30,000 people and occurs typically on a Saturday night with various activities during Pride Week, such as circuit parties, art walks, and pool parties.
Gay New Years Eve
Get your friends and family together for an epic celebration of gay New Years' eve. Gay New Years' Eve in Puerto Vallarta is the most significant circuit party to be enjoyed during this season. The event is planned and promoted by Will Gorges and is a fun event with excellent music attracting international audiences.
LGBT Owned Businesses In Puerto Vallarta
It's only natural to want to support gay companies after arriving in LGBT Puerto Vallarta. Establishing a secure environment where people may rest, buy, dine, and interact without fear is one strategy for making a safer and more inclusive society. This is exactly what LGBT businesses should strive for.
It is vital to support these efforts wherever you are in order to ensure the queer community's survival and success. With that in mind, here are a few LGBTQ-friendly companies in Puerto Vallarta worth visiting.
El Mercadito
If you're looking for something special for your home or a friend back home, El Mercadito probably has everything you need. With traditional Mexican Crafts made right here in Puerto Vallarta, El Mercadito is one of the most unique establishments you will ever visit.
Lix has several outlets in Puerto Vallarta and also provides delivery services. Their handcrafted ice cream is among the best, with distinct tastes that will pique your interest. The secret to Lix Homemade Ice Cream's success is its originality. In their magnificent kitchen, they prepare it all from scratch with only fresh, fine, and quality ingredients. Everything they offer on their menu is handcrafted in limited quantities each week, with no artificial colors or flavors, to provide the most delightful frosty bites imaginable.
Almar Resort Luxury LGBT Beach Front Experience
Ideally located in the heart of the old town, in Zona Romantico, this is "The Only Gay Luxury Beachfront Hotel in Puerto Vallarta!" As the resort's name promises, you'll be right on the city's gay beach, the charmingly named Playa del Muertos (Beach of the Dead) overlooking the Bay of Banderas.
The property boasts 79 luxury suites catering to gay clientele. Room amenities are as follows: free Wi-Fi, air conditioning, coffee maker, minibar; and in some of the rooms, there is a kitchen with a refrigerator and microwave. 24-hour front desk service is available, as is concierge, currency exchange, laundry service, wake-up calls, and turndown service.
There will be plenty to do right at hand when guests stay at the straight-friendly Almar Luxury Gay Hotel. Snorkeling, scuba diving, water sports, and all the other adventurous activities Puerto Vallarta has to offer are within easy reach. The Almar also hosts gay weddings put together by a professional wedding coordinator that feature live music, flowers, wedding-themed decor, gourmet banquet, wedding cake, beverages, and professional video and photography.
Nor will visitors want for eating options. Gourmet dinners and cocktails are on offer at the resort's own Top Sky Bar, which, as you may have guessed, affords a panoramic view of the city skyline to go along with the fine dining. When you're out on the gay beach itself, check out the Mantamar Beach Club Bar & Sushi. And Jorje's Hideaway Shrimp Shack is less than a ten minutes' walk away.
The Almar Gay Luxury Resort can't come more highly recommended for gay tourists looking for gay-focused accommodations.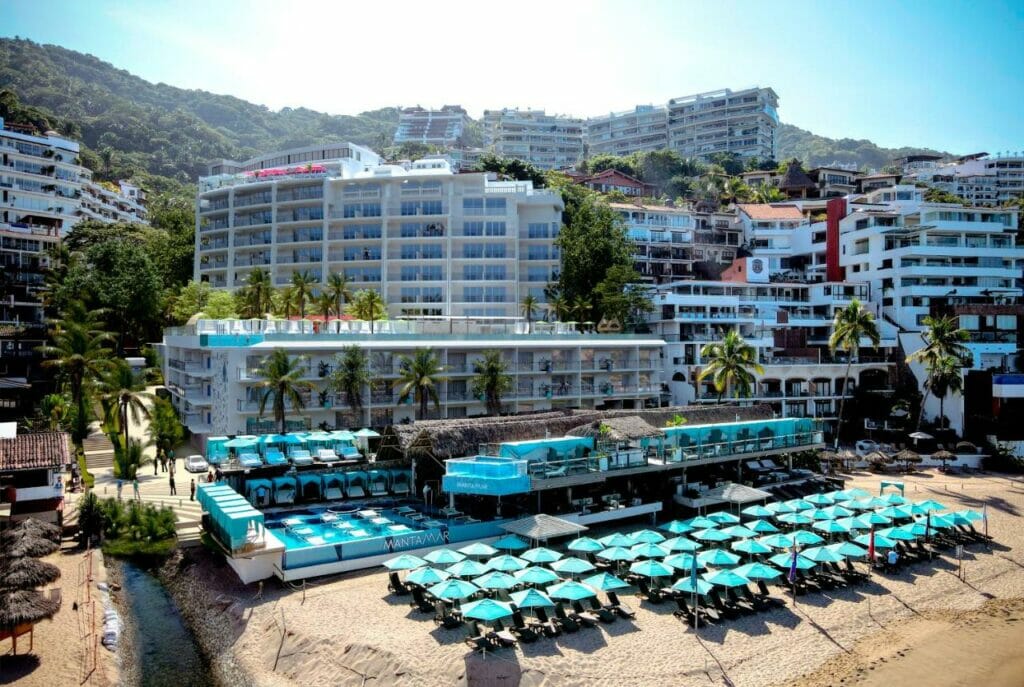 All Access Sports Bar is located half a block from the beach on Calle Lazaro Cardenas. It has a patio overlooking Plazalaza. If you're looking for a place to watch sports on a big screen while enjoying live music, this LGBT-owned bar has local gay-friendly and fun staff. Keep an eye on their Facebook page for upcoming activities.
An exclusively male strip bar famous for its nude shower shows and cute, young boys who are happy to give you an up-close look with a private lap dance. Fun for a drink or two, with friendly service – as long as you have the cash to splash. Gay strip clubs worldwide are not too common -, and Wetdreams is much cheaper than those in Fort Lauderdale or Paris.
Mantamar Beach Club Bar & Grill
The Best LGBT Daylight Club in Puerto Vallarta, defining the entire experience and kicking Blue Chairs to the curb. Located on Gay Los Muertos Beach, rent a sun lounger on the beach and enjoy the sexy waiter service, slip into the world-class infinity pool or shade under the cabanas. There is also a locker room to keep your valuables safe and a full restaurant. Sophisticated, chic, and oh-so-trendy, this is a gay oasis of fun in a modern atmosphere, full of music, luxury, and VIP services. Manatamar is also renowned for hosting the best entertainment and pool parties in Puerto Vallarta.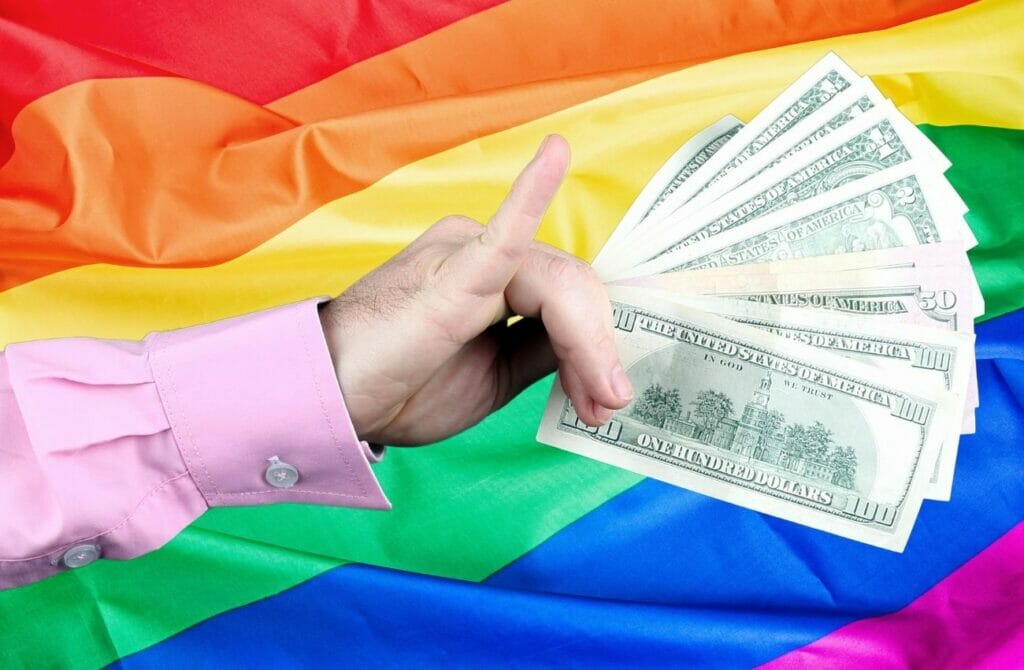 Final Thoughts On Moving To LGBTQ Puerto Vallarta
Puerto Vallarta is an excellent choice for LGBT people looking for a new place to call home or an investment. It's also a terrific area to retire, with several possibilities for entertainment, real estate, gastronomy, and much more. The international jet set will also appreciate its diverse range of visitors, huge parties, outsized nightlife scene, and air connections to the rest of the world.
Remember that life is what you make it, and whatever gay Puerto Vallarta area you choose to start your new life in, we hope you find the freedom and comfort you desire.
Living in a gay-friendly neighbourhood, frequenting local LGBT businesses and events, and joining in queer community groups and sports teams are the best ways to learn about LGBT Puerto Vallarta.
We guarantee that if you do this, your transition to LGBT Puerto Vallarta will be more enjoyable, and you'll meet like-minded people quickly to join your chosen family.
Finding Gay Realtors In Puerto Vallarta Mexico
When looking for the ideal realtor, why would you consider someone's sexuality? This may seem strange at first, but there are several reasons why contacting a gay realtor in Puerto Vallarta is a great way to find your dream house.
After all, when it relates to one of life's most important transactions, it's not unreasonable to expect fair, equal, and honest representation from someone who understands the queer community's particular needs and wishes. Furthermore, unfortunately, many people (up to a third of Americans) continue to believe that our community does not deserve protection and dignity in housing, adoption, employment, and other areas of life.
So it's no surprise that LGBT people who use mainstream realtors often describe feelings of discomfort, unnecessary trouble, unenthusiastic representation, or even antagonism or outright contempt. Everyone deserves a pleasant, stress-free home buying or selling experience while being adequately represented, and this is why we feel you should hire a gay realtor to assist you in finding your future home.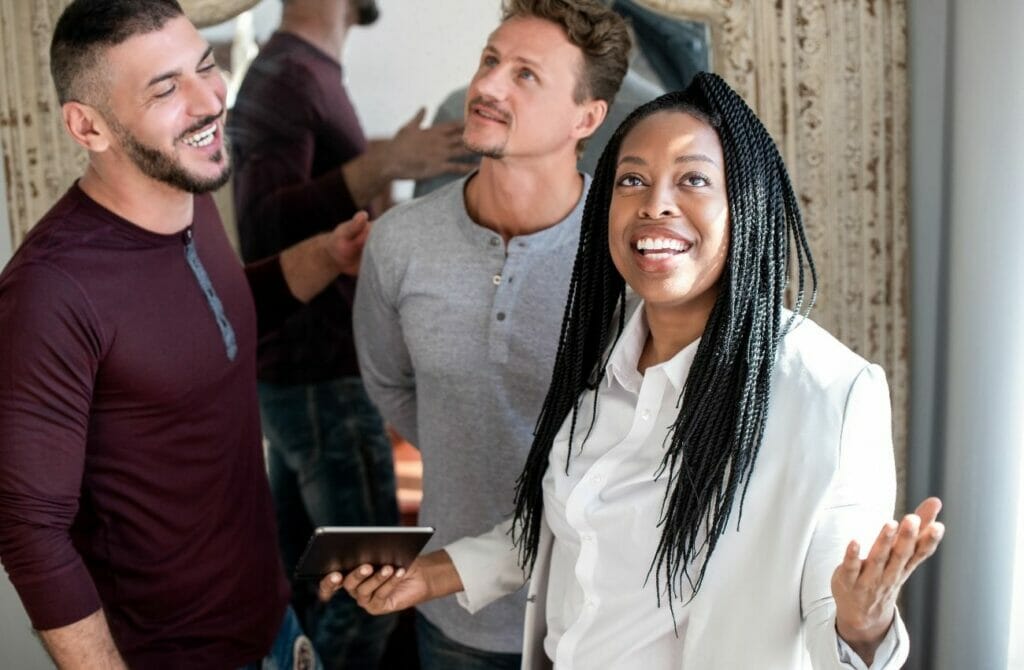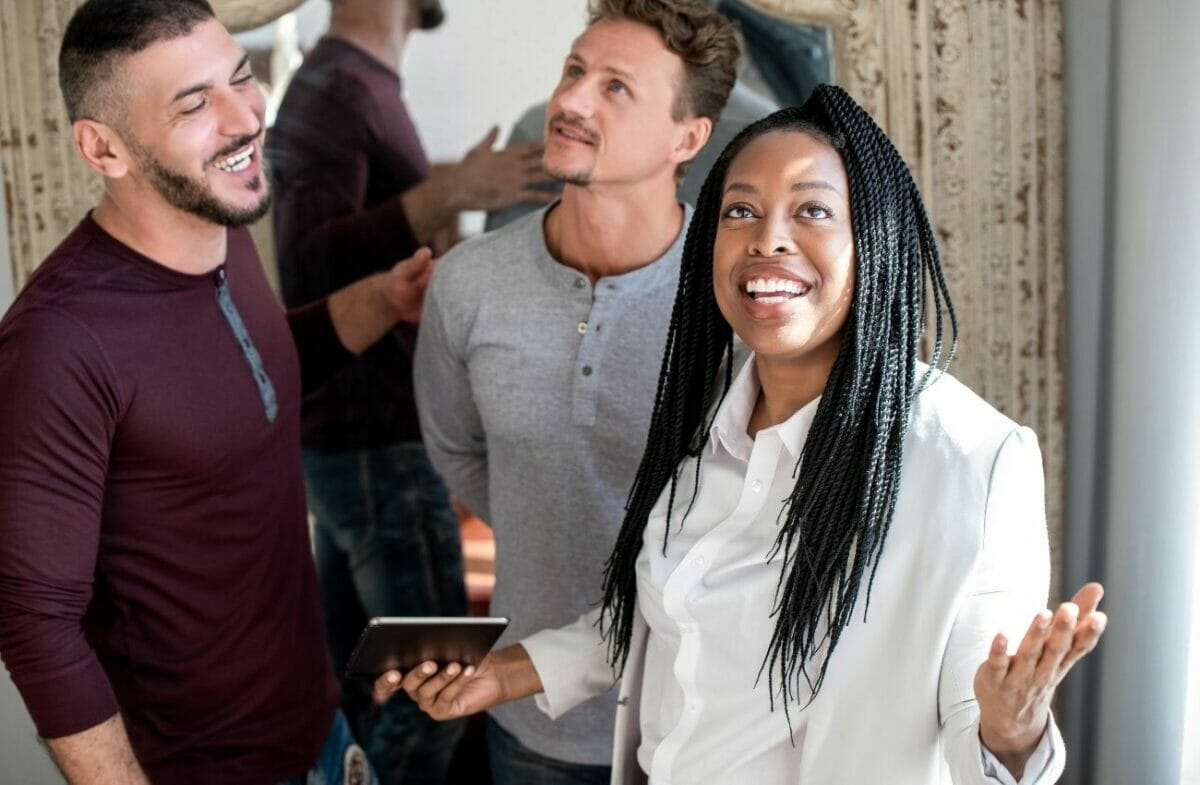 LGBTQ realtors are more likely to be familiar with the diverse communities in their area and know which ones may be best suited to you when looking for a home. That's not to say a heterosexual realtor isn't capable, but they've probably never had to address many of the issues LGBT people face. Rather than just being concerned with how bustling, fashionable, or up-and-coming a neighborhood is (or what it may appear like), gay realtors conduct extensive research into the neighborhoods in which they sell homes to ensure that clients are safe.
It used to be difficult to locate professional LGBT-friendly real estate agents in Puerto Vallarta, and it was virtually impossible to find one if you were relocating here from out of state and didn't have access to a local referral. You no longer have to search for a realtor without knowing whether or not they are accepting of others because you can use a list of gay, lesbian, and gay-friendly agents in Puerto Vallarta to do all of your homework for you.
Simply go to the page, and you'll be presented with a free list of gay, lesbian, and gay-friendly agents who can help you with your relocation as well as other useful information like LGBT+friendly schools, shopping, storage firms, tradesmen, and more. Read the biographies of LGBT real estate agents, then choose the one who is right for you. It's critical that you find someone who will be by your side and support you and your family during one of life's most exciting occasions.
Even better, there is no hidden motive, cost, or obligation whatsoever!