If moving to LGBT Guadalajara is on the shortlist of options for your future, it'll be your first choice by the time you're done reading this article. Guadalajara, also known as 'the most Mexican city in Mexico,' is clean, friendly, safe (even more than the capital of Mexico City), and fabulously gay friendly.
Once you land here, the first thing you notice is the warm climate, reminiscent of Los Angeles and some of the most beautiful men you will ever see. There's no doubt why this city is the epicenter of Mexico's gay life. Keep reading to find out all you need to know about gay Guadalajara.
Yes, just like in Mexico City, Puerto Vallarta, and other fabulously queer Mexican cities, there is also an incredible gay scene here (if you know where to look), and this is something a gay realtor in Guadalajara can help you navigate as you find your new perfect home here.
Once you throw in the outstanding dining scene, substantial art exhibitions, job opportunities associated with being in Mexico's Silicon Valley, and numerous mainstays of Mexican culture, including Mariachi, Tequila, and Birria, you can begin to see why Guadalajara is one of the most underrated destinations for members of the LGBTQ+ community looking to move from their current locations.
Before we dig a little deeper to find out what this magnanimous city has in store for you as a member of the queer community, let's first take a look at some of the highlights of moving to LGBTQ Guadalajara.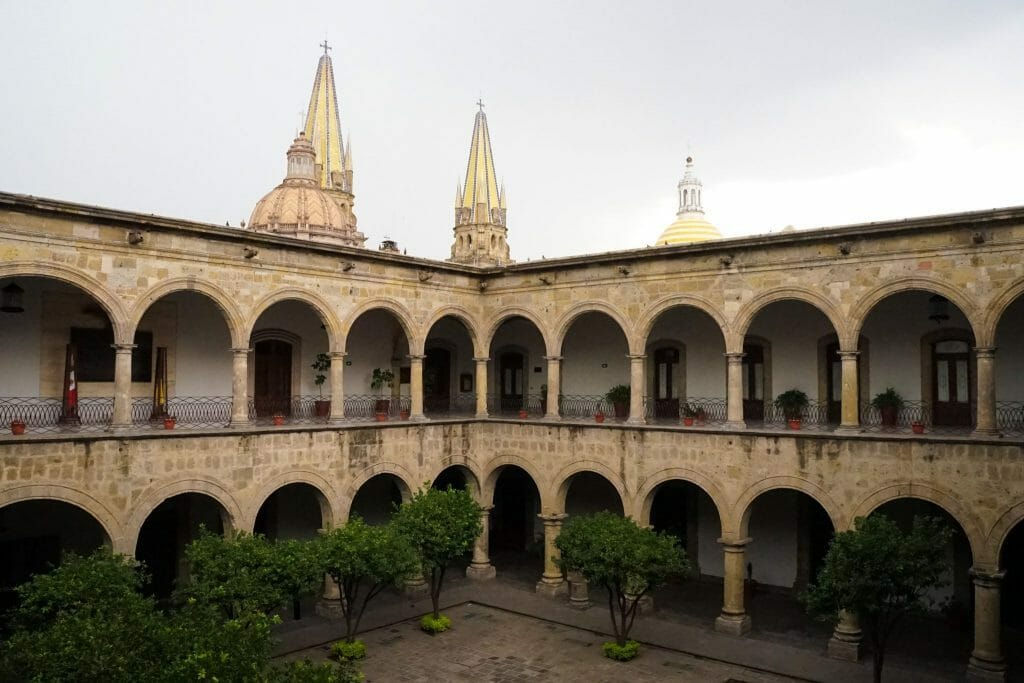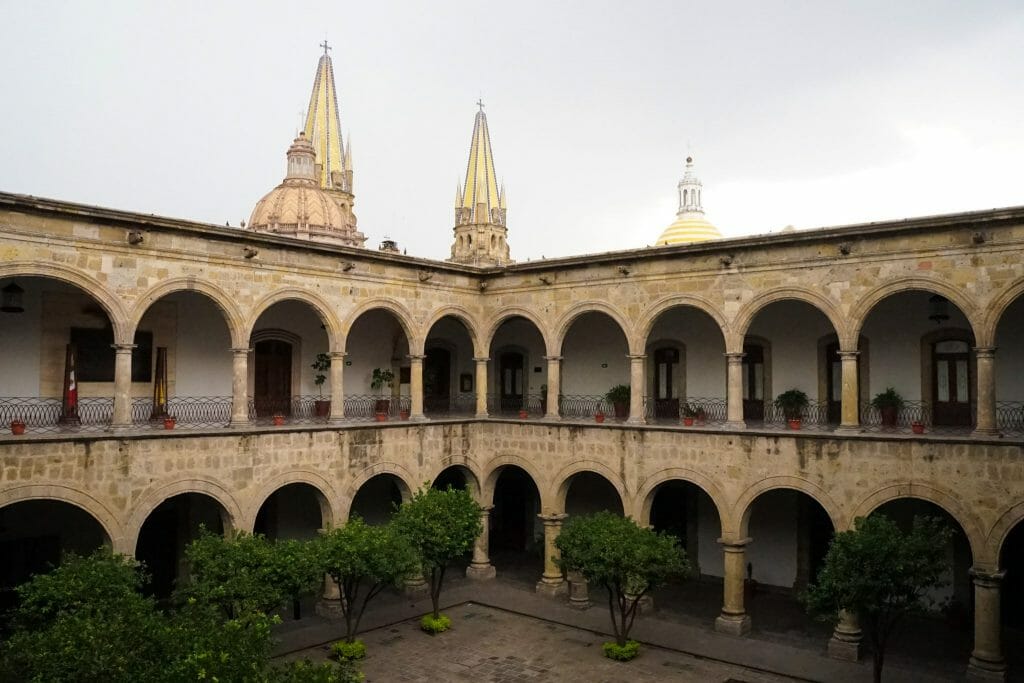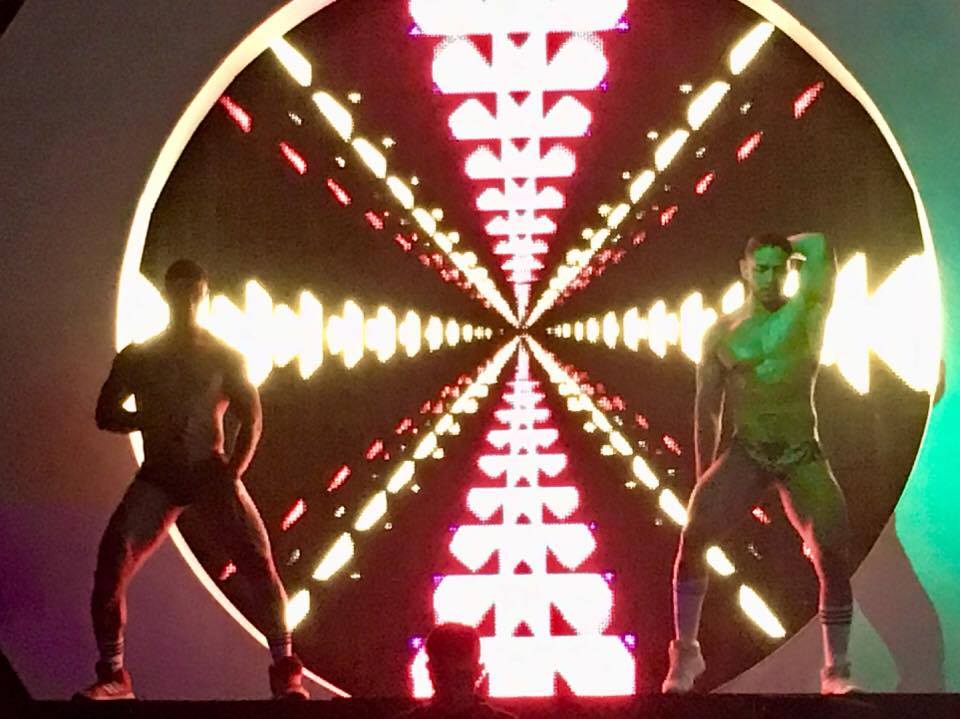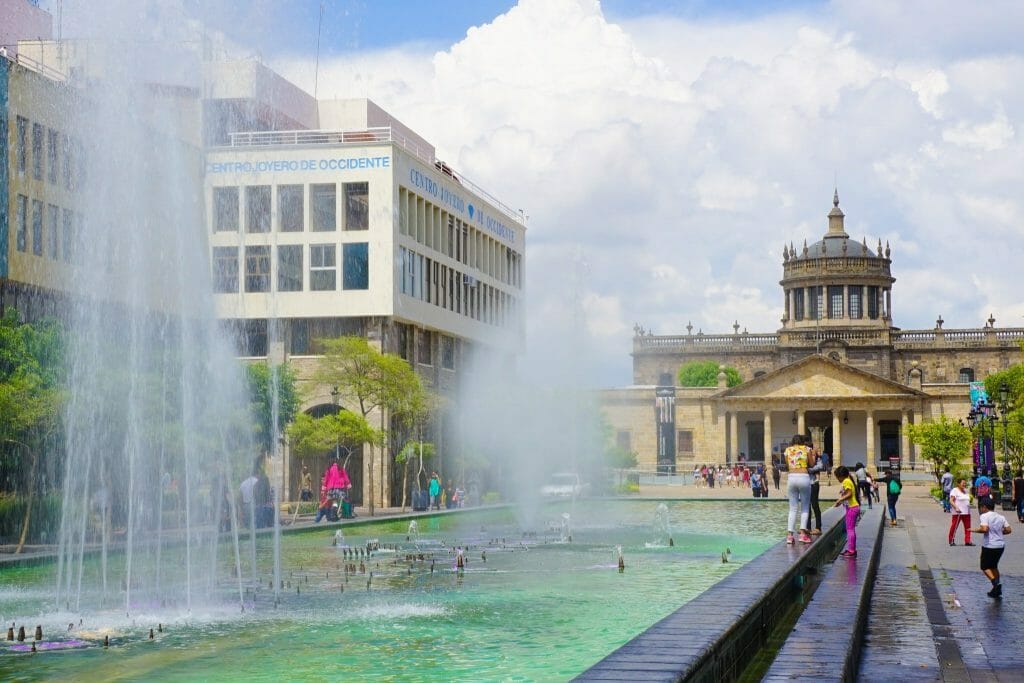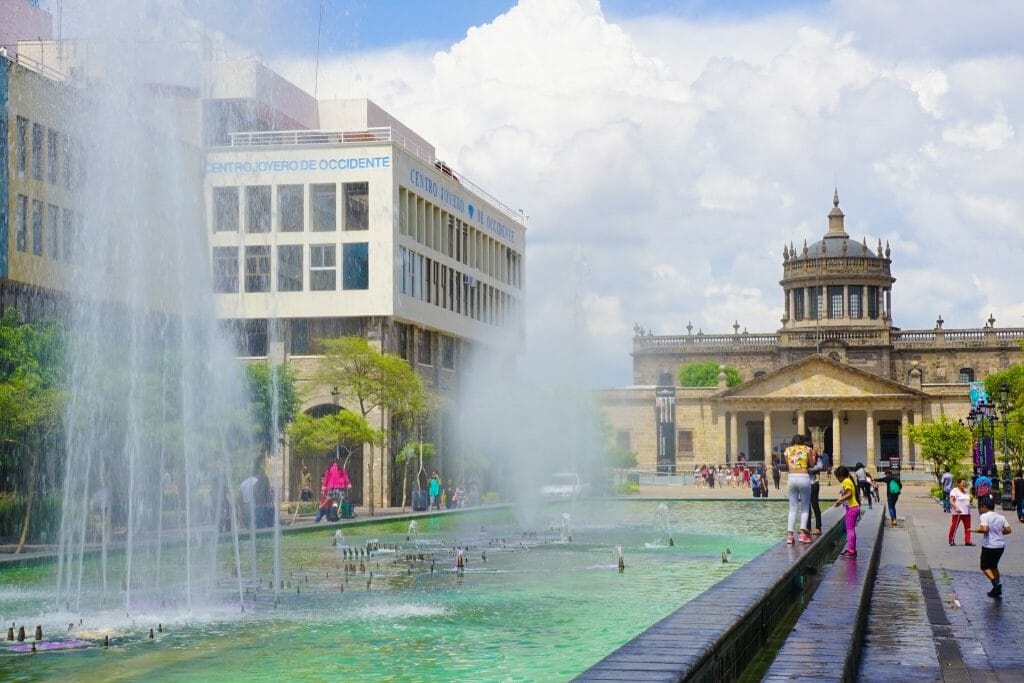 Highlights Of Moving To LGBTQ Guadalajara
As with any other city, this Mexican city has a few unique aspects that make moving here so appealing. Here's what you should consider before making the big move.
Exceptional Side Trips
You're in luck if you're into day trips because Guadalajara will provide the most exciting experiences. The most popular place to explore here is Tequila, well-known for its famous spirit. Take a day off your busy schedule and tour breathtaking agave fields to learn about the drink that makes your nights legendary, or head over to Lake Chapala, which is the country's biggest freshwater lake.
Excellent Shopping
If you're looking for souvenirs for your home or gifts for family and friends, Mercato Libertad, also known as San Juan de Dios, is one of the largest Latin American open-air markets. The market hosts more than two thousand vendors, which is excellent for shopping for leather coats, cowboy boots, and handmade ceramics. The Tlaquepaque district is your go-to area for original artwork and contemporary crafts.
Mind-Blowing Architecture
Guadalajara Cathedral sits in the city's downtown and is one of the most photographed monuments in the area. The cathedral, dating back to 1588, should be at the top of your must-see list with its gold-leaf pillars, gothic vaults, and ornate altars. The Degollado Theater is a throwback to beautiful 19th-century architecture that hosts drama, music, and dance performances a few blocks from the cathedral.
Rich Culture
The state of Jalisco, where Guadalajara is located, is the home of mariachi music, making its capital, Guadalajara, an excellent place to enjoy live performances. City tours and restaurants feature live band shows. The excitement comes to a climax during the International Mariachi and Charreria Festival that attracts some of the country's top performers, events, and shows. Guadalajara is the country's cultural capital and originates many customs that the rest of the world associates with Mexico. Tequila and Mariachi music are both native to Jalisco. Being a strong Catholic state, the city is home to many impressive buildings of worship and several museums that will keep the most ardent history experts occupied.
Does Guadalajara Embrace the LGBTQ Community?
Whenever it comes to properly acknowledging the importance of LGBTQ visitors and locals, some states in Mexico stand out above others. Jalisco, home to Guadalajara and Puerto Vallarta, is an excellent demonstration of a state that takes a nuanced approach to tourism and civil rights.
Andres Trevino was appointed by the state government to the position of director for sexual diversity in Jalisco in 2018. This position apparently isn't there in other states in Mexico.
Jalisco is the first state in Mexico to acknowledge transgender children and youth as having legal protections to their gender identity. It is one of the states with hate crime legislation and a local statute to support equality that outlines the affirmative activities that must be made to advance LGBTQ equality.
Jalisco is known as a tourist destination for LGBTQ people. Guadalajara and Puerto Vallarta are two cities that offer a wide range of entertainment and cultural opportunities to residents and visitors alike. This has produced a "virtuous circle," in which institutions here have worked to improve circumstances for visitors and locals as a result of becoming a tourism attraction.
Jalisco has had noticeable activities and actors for the LGBTQ community for the last 40 years, establishing the state as one of the top locations in Mexico that are friendly to diversity. Guadalajara's situation is a little different. Although some cantinas were recognized in the LGBTQ community in previous decades, LGBTQ visibility in the city has been an act of political resistance since the 1980s. Ever since, the LGBTQ community here has gained recognition and respect. Guadalajara's Pride parade is also one of Latin America's largest festivities and will be an annual highlight of moving To LGBT Guadalajara.
Guadalajara has traditionally been a center for culture and creativity. The Festival Androgina, a forum for regional and national LGBT artists, takes place every June at the Museo Cabanas.
Premio Maguey, an LGBT film festival, occurs during the city's International Film Festival. It's regarded as one of the world's most influential LGBTQ film festivals. The town is bustling with Pride celebrations in June, including Guadalajara Pride, one of Latin America's major LGBTQ parades.
After a unanimous judgment by Mexico's Supreme Court of Justice on January 26, 2016, same-sex marriage became legal in Jalisco. Per Articles 1 and 4 of the Mexican Constitution, the court declared the region's ban on same-sex marriage unlawful. However, until Congress ordered it on May 12, 2016, some municipalities did not marry same-sex couples.
Jalisco had recognized same-sex civil unions, which had some of the same rights and privileges as marriage. Civil union legislation was passed in Congress in October 2013 and went into effect on January 1, 2014. However, in September 2018, it was overturned by the Supreme Court on technical grounds.
The Catholic Church has long criticized the LGBT movement in Guadalajara, as it does in other Latin America Cities. However, with the Supreme Court's recognition of same-sex unions, the LGBTQ+ community has grown more prominent on the streets. It isn't unusual to see an LGBT couple kissing or holding hands in front of the cathedral.
Is Guadalajara An Expensive City To Move To?
Guadalajara is less expensive than most major cities in Mexico, such as México City. However, bear in mind that incomes are higher in such cities. Overall, it is very dependent on your desired lifestyle and your current circumstances.
Guadalajara is a large city with some pretty lovely and pricey areas, and others are the polar opposite. Take a look at some costs that come with living in this city.
Rent: Rooms in a shared house or flat in Guadalajara cost roughly 4,500 pesos per month. It is primarily determined by the place in which you choose to reside. In addition, the housing market has a shortage of supply.
Transport: Guadalajara's transportation system includes a bus network and two train lines, making getting around the city a breeze. Transportation costs an average of 9 pesos. Uber is available, so you can get around more quickly.
Food: Plan on spending 1,500 pesos per month on average. You won't always be able to dine at home, so an ordinary lunch outside costs between 70 pesos (on the street) to 120 pesos at a restaurant.
The Best Gay Neighborhoods In Guadalajara
Not all LGBT individuals want to live in the relative frenzy of Centro Histórico (the downtown of Guadalajara), so thankfully, there are lots of alternate areas to live for those who are seeking a calmer-yet-still-LGBT-friendly environment.
When relocating to LGBTQ Guadalajara, keep in mind that some neighborhoods are closer to all of the exciting queer events and happenings than others. Knowing them in advance will ensure that you arrive at your new home in the most suited gay-friendly area of town.
Start with these top gay and LGBT-friendly Guadalajara communities to find your fabulously perfect new home, each with its own individual personality, welcoming community, and amenities you'll adore. Allow ample time to become acquainted with Guadalajara's diverse personalities, and keep in mind that this city has plenty to offer everyone – LGBTQ or not!
Now let's take a look at where the handful of marvelous gay areas in Guadalajara are and talk about the Guadalajara gayborhood where you might feel most at home! Or speak to a local LGBT real estate agent for a more detailed understanding of the best options today.
Americana
Americana is a central district located just a few meters from Guadalajara's historic district. This area is perfect for people who enjoy a social and interactive life. In addition to gorgeous hallways and European-style dwellings, you will find a range of entertainment and services, such as bars, offices, restaurants, banks, galleries, and bookstores. Here, you will be close to Paseo de Chapultepec, one of the city's most active areas. Although the Americana neighborhood has many activities and nightlife, it is also known for its calm and tranquility. As a result, this is one of the most incredible locations in the city to invest and live.
Lafayette
Compared to the rest of the city, the Lafayette area carries a well-known contrast in its farm architecture and streets. However, most of this neighborhood comprises offices and commercial establishments, with a few dwellings thrown in for good measure.
These residences are considerably different from modern homes, and one of their distinguishing features is the use of wide walls to separate noise and keep the interior fresh.
Puerto de Hierro
Puerta de Hierro is one of the most affluent locations in Guadalajara. It is a residential and business area in Guadalajara, located in Zapopan, minutes away from the Puerta de Hierro shopping center and the Autonomous University of Guadalajara. The district is strategically surrounded by hospitals, universities, and shopping centers where vertical and horizontal residential spaces result in high purchasing power.
LGBTQ+ Community Organizations In Guadalajara
As is expected of progressive cities, Guadalajara is no stranger where LGBTQ organizations and resources are concerned. Sadly, however, the LGBTQ community still frequently has to rely on donor organizations or non-profits to push the LGBTQ agenda further.
Wherever you live, it's vital that you give your support in any way you can go to such organizations so that they may reach others and help other people within the community. You might need their help now – or at some point in the future.
Here are some community organizations in Guadalajara doing amazing work. If you're looking for LGBTQ groups to join, gain support, meet new people, or volunteer with towards a cause you like, these are a great place to start.
YAAJ GDL
The Guadalajara Chapter of YAAJ is responsible for promoting, safeguarding, and ensuring the Human Rights of Mexico's LGBTI community. This chapter of the organization was founded in response to the need to preserve, promote, and ensure the rights of LGBTI people in the nation and the social development of LGBTQIA+ people, their friends, family, and general society. The organization has several programs to help it accomplish its goals, such as Young LGBT Mexico and Walking Together.
Triskel Diverso
Triskel Diverso is an organization dedicated to assisting members of the LGBTI community in the state of Jalisco, their families, allies, and benefactors, in achieving a peaceful environment founded on tolerance and the development of everyone's body, mind, and spirit. Some of the organizations objectives include but aren't limited to:
1. Conducting anthropological research on Jalisco's LGBTI community to understand more about its history.
2. Completing projects in a timely fashion based on the findings of anthropological investigations.
3. Holding workshops on cultural, psychological, athletic, religious, legal, and political topics to educate and assist the community.
Impulso Trans AC is a Jalisco-based non-profit and political support organization for transgender individuals. The group aims to support transgender individuals through their transitions by advising, providing information, accompanying them, and raising awareness of their issues with their families, workplaces, and social circles.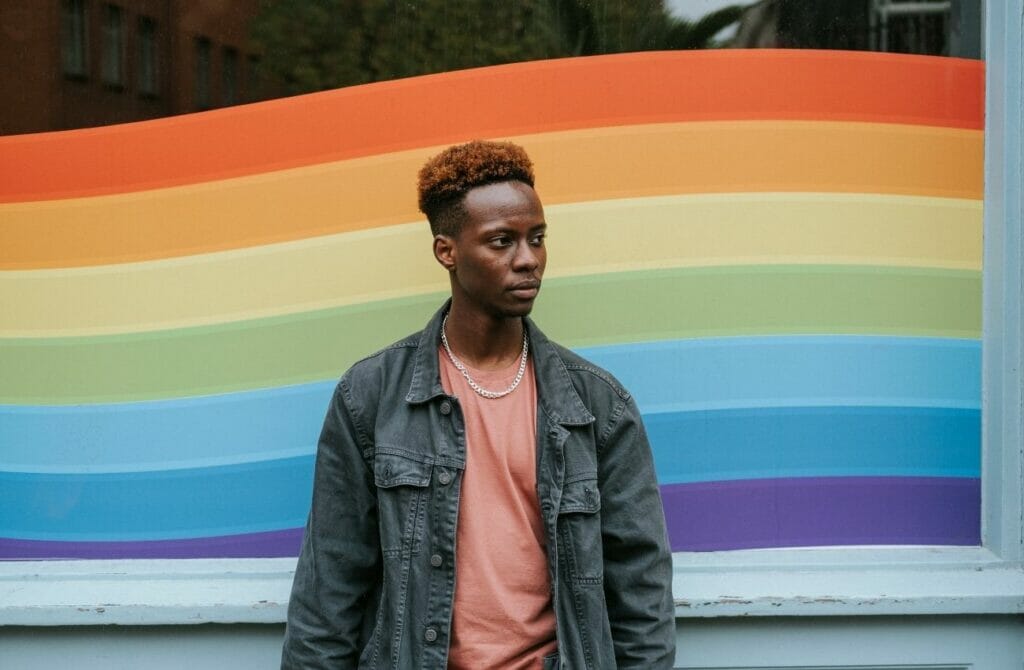 Regular LGBT Events in Guadalajara
You have to make new friends, meet people, and network after moving to a new city. Thankfully, plenty of events, gatherings, and activities that target the queer community will help you do just that, and, as a result, there's no shortage of possibilities in the city for LGBTQ residents to enjoy.
Here are just some of the annual highlights you can look forward to after moving to LGBT Guadalajara:
Guadalajara Pride is one of the world's largest pride parades! The Desfile del Orgullo, also known as "Parade of the Pride," is the largest festivity on Guadalajara's LGBTI social events calendar, with more than 250,000 participants, making it one of the world's largest gay pride parades, ranking alongside other famous Pride Parades in Latin America such as Rio de Janeiro, Sao Paulo, and Buenos Aires.
The Premio Maguey refers to an award given to films that advocate and support queer subject matter and open sexuality in cinema, honoring the finest of LGBTQ+ cinema from all over the world.
Babel Club is, without a doubt, Guadalajara's premier gay nightlife establishment. You're welcome to dance the night away and enjoy a fantastic drag act. Each of the multiple floors has its own distinct ambiance. The ground floor draws a more diverse clientele. Babel Club is an excellent choice if you enjoy non-traditional gay clubs.
The cost of admission is 150 pesos. You will see shirtless males dancing to throbbing sounds on the second floor. The atmosphere here is more akin to that of a circuit party. You can enjoy even more entertainment on the third floor, such as drag shows.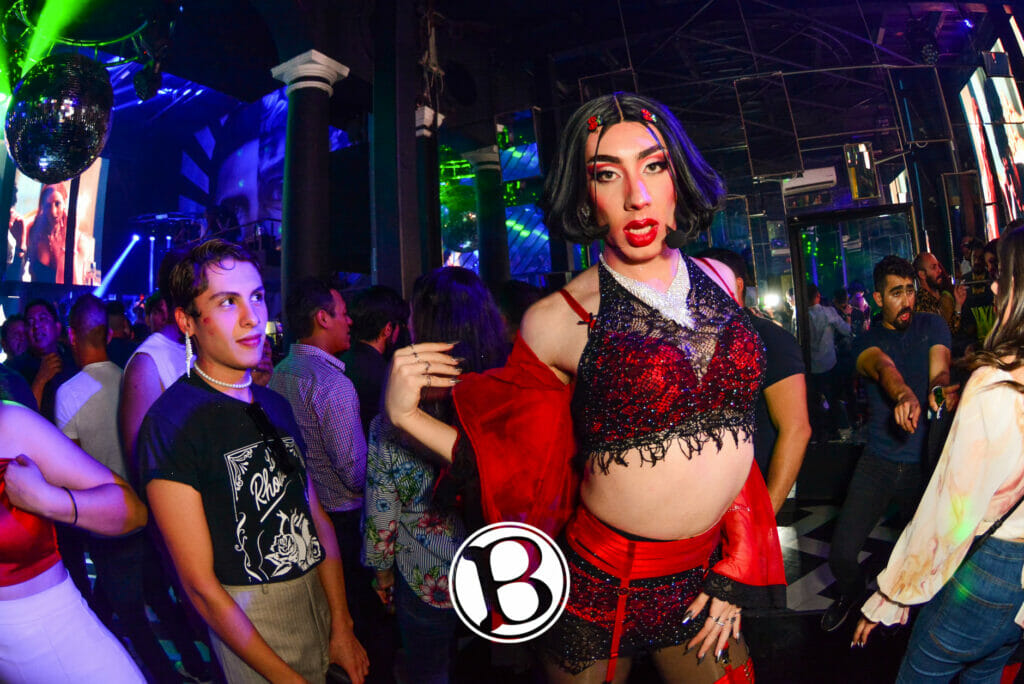 LGBT Owned Businesses in Guadalajara
Guadalajara isn't short of LGBT- owned businesses. It will astonish you just how many there are, and it's only natural to want to support gay companies after arriving in LGBT Guadalajara. Establishing a secure environment where people may rest, buy, dine, and interact without fear is one strategy for making a safer and more inclusive society, and this is exactly what LGBT businesses should strive for.
It is vital to support these efforts wherever you are in order to ensure the queer community's survival and success. With that in mind, here are a few LGBTQ-friendly companies in Guadalajara worth visiting.
Rompicapo
The owners of Rompicapo are a group of gay and straight women that serve up traditional Mexican fare and wood-fired pizzas. The upside of this establishment is that the owners are a good source for any gay events, happenings, and clubs in the city. The neighborhood around this restaurant is vibrant and full of exciting street art and hipster shops.
Tacos Gay
Tacos gay is a stone's throw from many of the gay bars in Guadalajara. If you enjoy post-drinking snacks like us, you will enjoy this gay taco spot. Even though this isn't a restaurant, it's an excellent pit stop that offers delicious meals.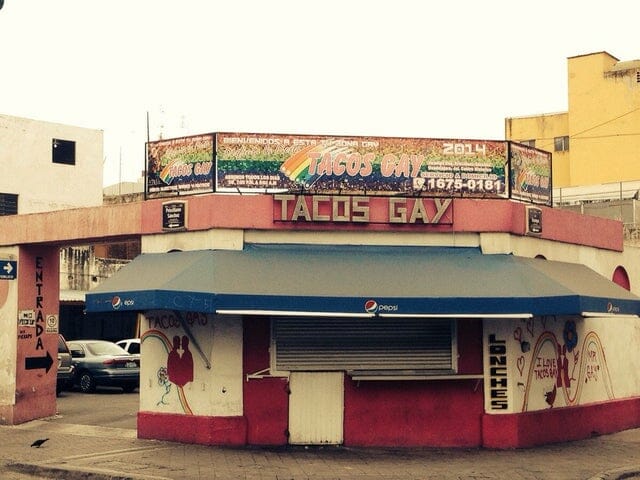 Final Thoughts On Moving to LGBTQ Guadalajara
Guadalajara is indeed beautiful, full of rich culture, and has the bonus of affordable living and a vibrant queer scene. If you're looking for a city that won't dent your pockets and has plenty to explore, you should settle for this one.
Remember that life is what you make it, and whatever gay Guadalajara area you choose to start your new life in, we hope you find the freedom and comfort you desire.
Living in a gay-friendly neighborhood, frequenting local LGBT businesses and events, and joining queer community groups and sports teams are the best ways to learn about LGBT Guadalajara.
We guarantee that if you do this, your transition to LGBT Guadalajara will be more enjoyable, and you'll meet like-minded people quickly to join your chosen family.
Finding Gay Realtors In Guadalajara Mexico
When looking for the ideal realtor, why would you consider someone's sexuality? This may seem strange at first, but there are several reasons why contacting a gay realtor in Guadalajara is a great way to find your dream house.
After all, when it relates to one of life's most important transactions, it's not unreasonable to expect fair, equal, and honest representation from someone who understands the queer community's particular needs and wishes. Furthermore, unfortunately, many people (up to a third of Americans) continue to believe that our community does not deserve protection and dignity in housing, adoption, employment, and other areas of life.
So it's no surprise that LGBT people who use mainstream realtors often describe feelings of discomfort, unnecessary trouble, unenthusiastic representation, or even antagonism or outright contempt. Everyone deserves a pleasant, stress-free home buying or selling experience while being adequately represented, and this is why we feel you should hire a gay realtor to assist you in finding your future home.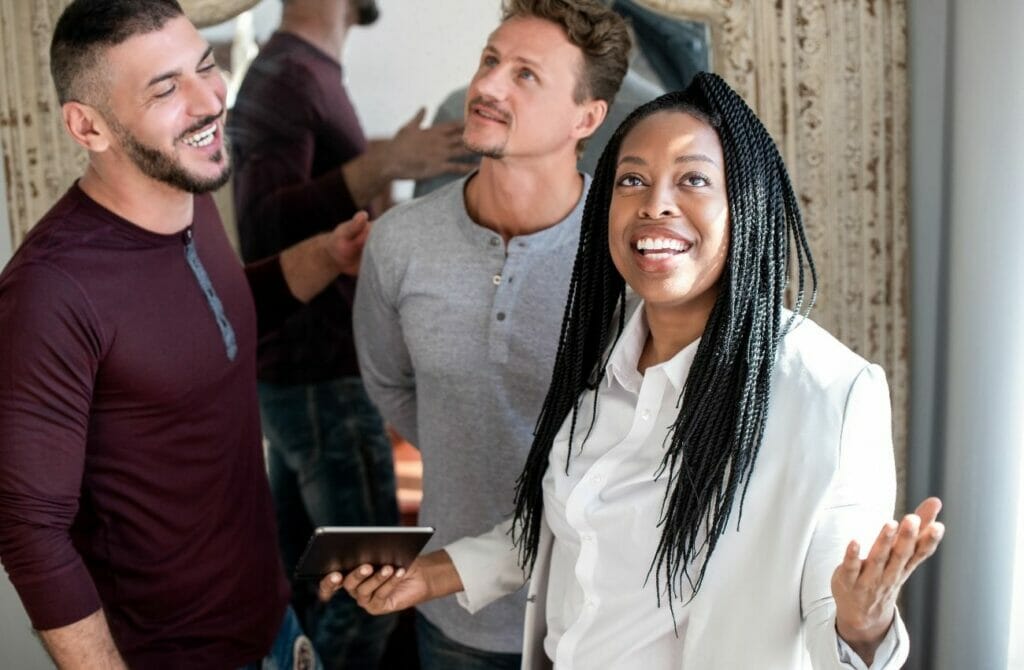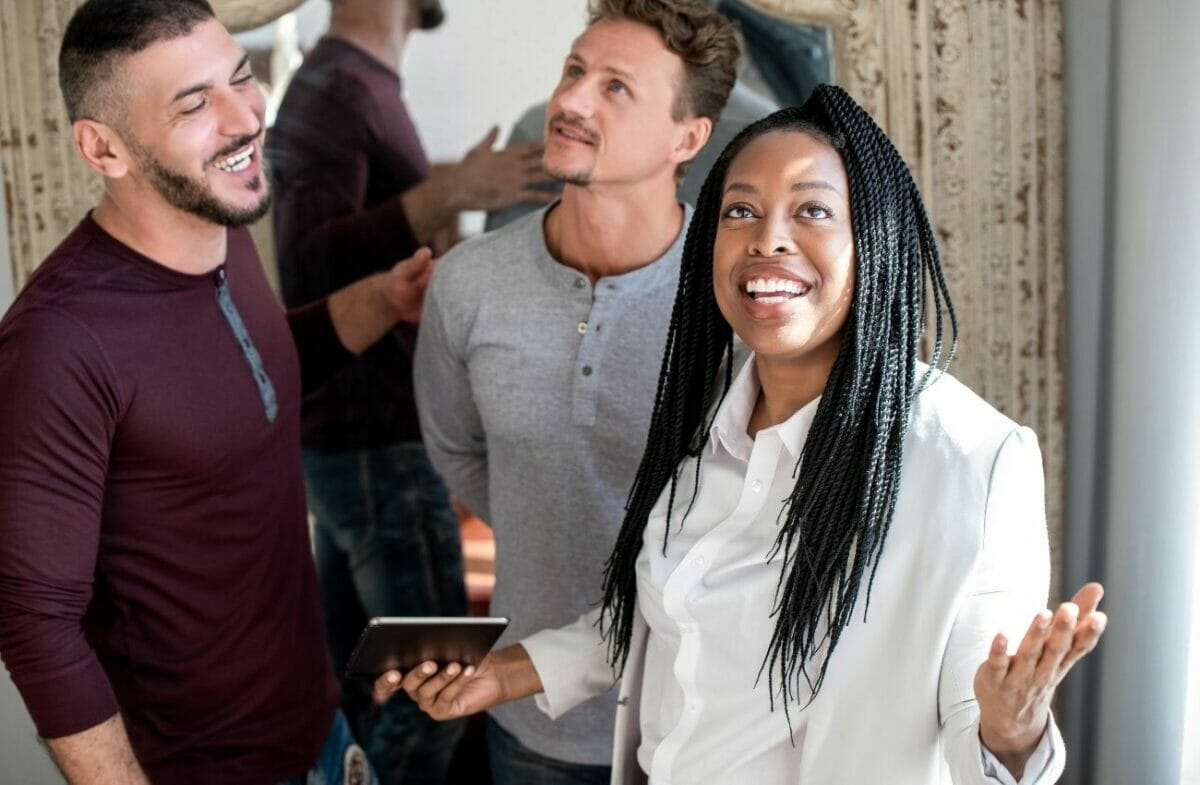 LGBTQ realtors are more likely to be familiar with the diverse communities in their area and know which ones may be best suited to you when looking for a home. That's not to say a heterosexual realtor isn't capable, but they've probably never had to address many of the issues LGBT people face. Rather than just being concerned with how bustling, fashionable, or up-and-coming a neighborhood is (or what it may appear like), gay realtors conduct extensive research into the neighborhoods in which they sell homes to ensure that clients are safe.
It used to be difficult to locate professional LGBT-friendly real estate agents in Guadalajara, and it was virtually impossible to find one if you were relocating here from out of state and didn't have access to a local referral. You no longer have to search for a realtor without knowing whether or not they are accepting of others because you can use a list of gay, lesbian, and gay-friendly agents in Guadalajara to do all of your homework for you.
Simply go to the page, and you'll be presented with a free list of gay, lesbian, and gay-friendly agents who can help you with your relocation as well as other useful information like LGBT+friendly schools, shopping, storage firms, tradesmen, and more. Read the biographies of LGBT real estate agents, then choose the one who is right for you. It's critical that you find someone who will be by your side and support you and your family during one of life's most exciting occasions.
Even better, there is no hidden motive, cost, or obligation whatsoever!