Sao Paulo, Brazil's financial capital, is home to over 12 million people and boasts a huge gay scene. The city has incredible gay nightlife and hosting the world's largest gay Pride event. Furthermore, it is home to some of the world's biggest gay clubs.
Many of the world's main cities have become more gay-friendly in the past few decades, but Sao Paulo has done so much more than most. Even though Rio often overshadows Sao Paulo on the international gay party scene (and is up there with Sitges, Paris and Puerto Vallarta), Sampa (short for São Paulo) is worth visiting, especially if you like going out and having wild nights with beautiful people.
Frei Caneca Street is the most famous gay street in the city; it runs from Paulista Avenue to Augusta Street. The carnival-like São Paulo Gay Pride Parade gathers around four million beautiful people, all flooding Paulista Avenue and the surrounding streets and is frequently listed by Guinness World Records as the biggest pride parade in the world.
Its first Pride Pride was attended by just a few thousand people in 1997, but ten years later, it had grown to nearly 3.5 million participants. Approximately one million evangelical Christians marched against homosexuality only a few days before that historic event in 2007. In fact, this probably motivated the city's LGBT and gay-friendly populations to come out even stronger, as proven by the fact that the gay parade drew more than three times as many participants.
These days opposition is fairly muted, though becoming emboldened again thanks to the actions of ex-far-right president Jair Bolsonaro who was backed by conservative evangelicals.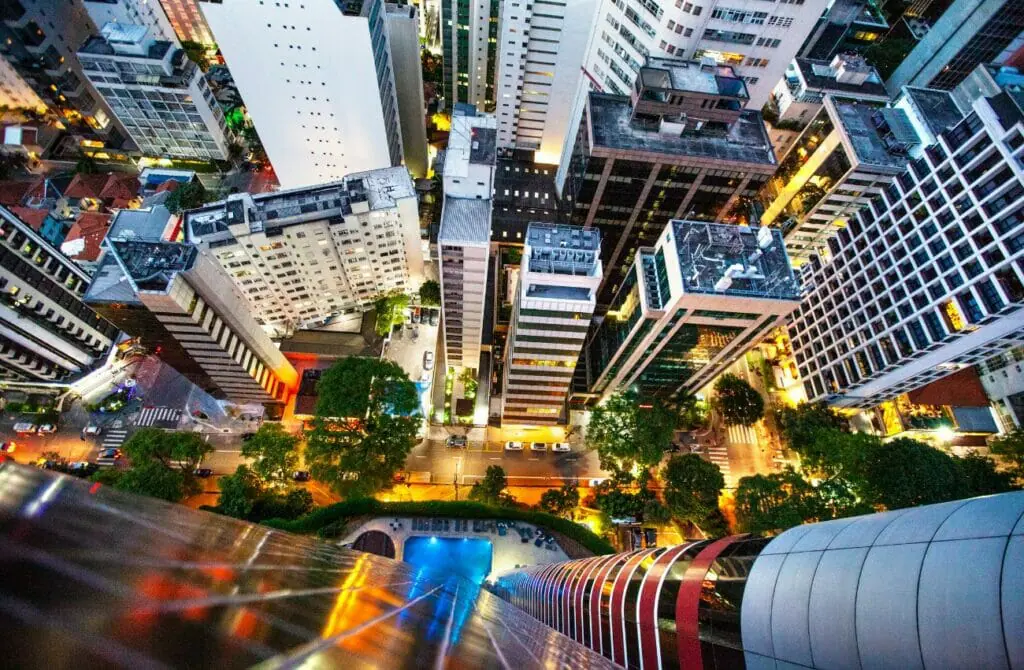 With a population of about 10 million people, Sao Paulo is home to more people than many countries. It is Latin America's second-largest city and has the most diverse population. Because of the city's diversified LGBT culture, there is a large range of venues catering to gay males in Sao Paulo.
These businesses vary from quiet pubs and cruise bars to ultra-modern and trendy nightclubs. The best food from across the globe can be found here, and like New York or Tokyo, much of this city never sleeps and is open 24 hours a day.
Nonetheless, summers may get rather hot, while winters are often exceedingly mild and pleasant because it seldom rains during this season. Most Brazilians consider the month of March to be the end of the rainy season and the month of November to be the start. In the Southern Hemisphere, the months of December through February are considered summer.
Taxis, public transit, and the metro are just a few transportation options accessible to LGBT travelers looking to get about the city. Guests may request transportation from the hotel's concierge or front desk employees. Although rush hour traffic may be annoying, car rentals may be useful. The great majority of rental firms provide GPS gadgets. Walking is a safe activity when done in groups and specific areas.
In general, Sao Paulo is recognized as one of the most welcoming cities in Brazil for the LGBT population. Gay visitors go from all over the United States, especially on weekends, since there is a steady schedule of gay parties and events. As a gay visitor in Sao Paulo, you need an open mind to enjoy all the city has to offer, including the bustling gay scene.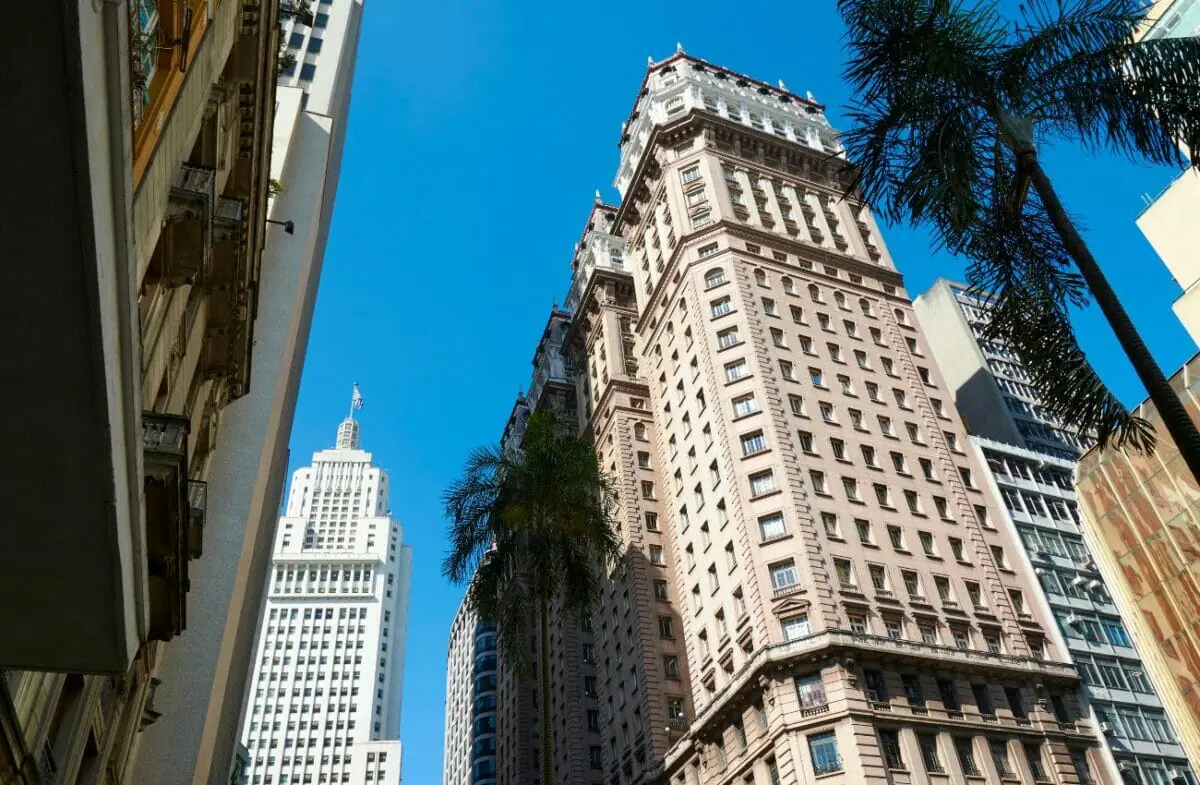 Attractions in Sao Paulo
Sao Paulo, Brazil's vibrant financial center, is one of the world's most populous cities. It also houses several cultural institutions and has a long history of architectural innovation. Its most prominent buildings include its neo-Gothic cathedral, the 1929 Martinelli skyscraper, and the Edificio Copan, constructed by modernist architect Oscar Niemeyer.
Immigrants from all over the world have long been a part of the Sao Paulo community, and the impact that Portuguese, Spanish, German, African, Jewish, Arab, and Japanese people have had on the city's life and culture can still be seen today. For example, there is an entire museum devoted to the immigration of Japanese people and another dedicated to the contributions of Africans in Brazil.
The city's sheer size is maybe the most difficult aspect to comprehend. Going to the observation deck of the Itália Building, which has 46 stories and is situated on Avenida Ipiranga, will give you an idea of how far it stretches.
Because so many of Sao Paulo's tourist attractions are spread out around the city, using the metro is an ideal way to travel from one to the next. The city of Sao Paulo has a plethora of excellent tourist attractions, including the following: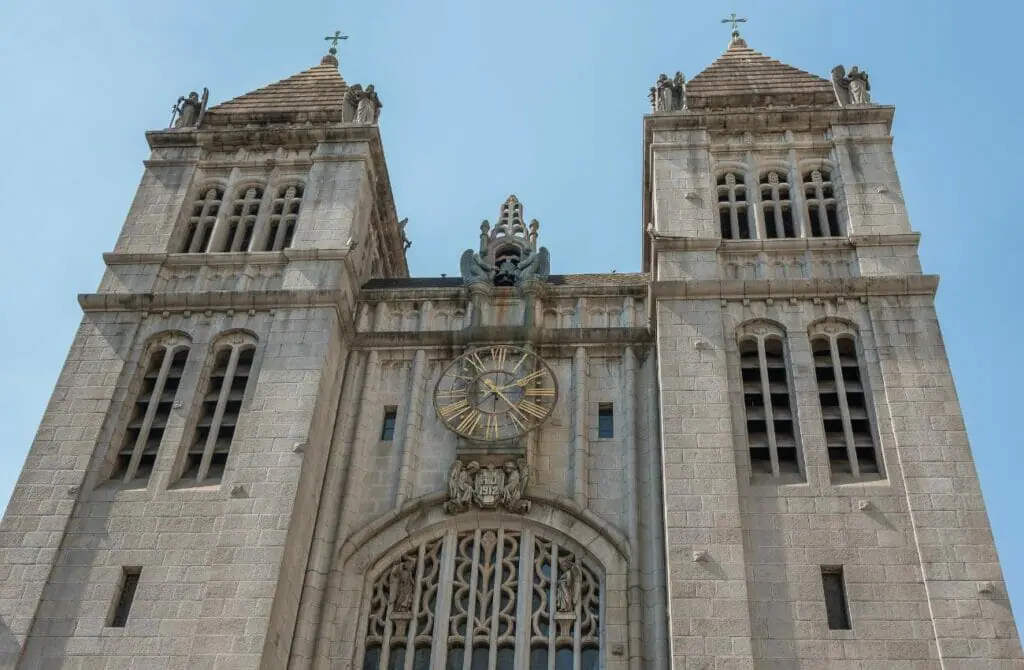 Monastery of Sao Bento (Mosteiro de Sao Bento)
The Sao Bento Monastery, popularly known as the Mosteiro de Sao Bento, is situated in Sao Paulo's core business sector. It is well-known for its Gregorian chanting, delicious bread, and gorgeous paintings.
If you want to hear the monks singing in their medieval way, go to the Sunday service at 10 a.m. and come early. If you attend the Sunday service, you will also have the chance to hear the 6,000-pipe organ being played.
Find the bakery to the left of the main hall to buy monk-produced and sanctified products such as cake, jams, biscuits, and bread. Although it is somewhat more expensive than other bakeries, the items are of great quality, and there is a wide variety of baked goodies to choose from.
The Sao Bento Monastery was built between 1910 and 1922 on the site of a historic chapel dating back to the 17th century. Tall structures now surround the monastery. During his first official visit to Brazil in 2007, Pope Benedict XVI chose to stay in this monastery, which is home to forty sequestered monks.
Inside, you may view the well-known paintings by Dom Dutch Gresnicht Adelbert, a German Benedictine monk. In 1913, he journeyed to Brazil with the explicit goal of painting Biblical subjects.
Museo do Futebol (Football Museum)
Without a museum dedicated to the "beautiful game," a city like Sao Paulo in this football (soccer) obsessed country would be incomplete. This magnificent museum provides insight and understanding about the game and how it has a special place in the hearts of all Brazilians.
The interactive displays are intriguing and engaging, distributed over 6,000 square meters and 15 galleries. The focus in each gallery is on a different aspect of the game as well as the growth of the sport in Brazil.
The presence of massive displays constructed on the walls that show famous plays, sports, and other events produces the sense of being inundated with information. Hundreds of framed portraits and other rare antiques may be found in other galleries.
Parque do Ibirapuera (Ibirapuera Park)
Ibirapuera Park was designed by landscape architect Roberto Burle Marx, while Oscar Niemeyer designed the park's architecture. Sao Paulo residents have access to a leisure paradise in the form of a wide green area that includes monuments, museums, playgrounds, parks, trails, lakes, and performance venues.
Furthermore, the natural space serves as a showcase for modern architecture and culture. More than 14 million people visit the park yearly, demonstrating its great popularity.
The Bandeiras Monument is a spectacular work of art by Brazilian sculptor Victor Brecheret that displays towering heroic statues to celebrate the Sao Paulo pioneers who were responsible for opening up Brazil's interior.
Oscar Niemeyer's ultra-modern music hall, Auditório Ibirapuera, is considered one of Sao Paulo's most prominent music venues. There are aircraft models and flying equipment on the first floor of the Aeronautics and Folk Art Museum, commonly known as the Museu da Aeronautica e do Folclore.
The museum's other floors are home to about 20,000 objects devoted to folk art and traditions from throughout Brazil. The great accomplishments of Afro-Brazilians and their social and cultural legacy are celebrated inside the sprawling Museu Afro-Brasil.
The Japanese Pavilion was built in 1954 and houses numerous treasures such as sculptures, Samurai costumes, pottery, and other items. The front gardens incorporate volcanic rock from Japan and various attractive vegetation. The adjacent fish pond is home to a variety of beautifully colored carp waiting for their next meal.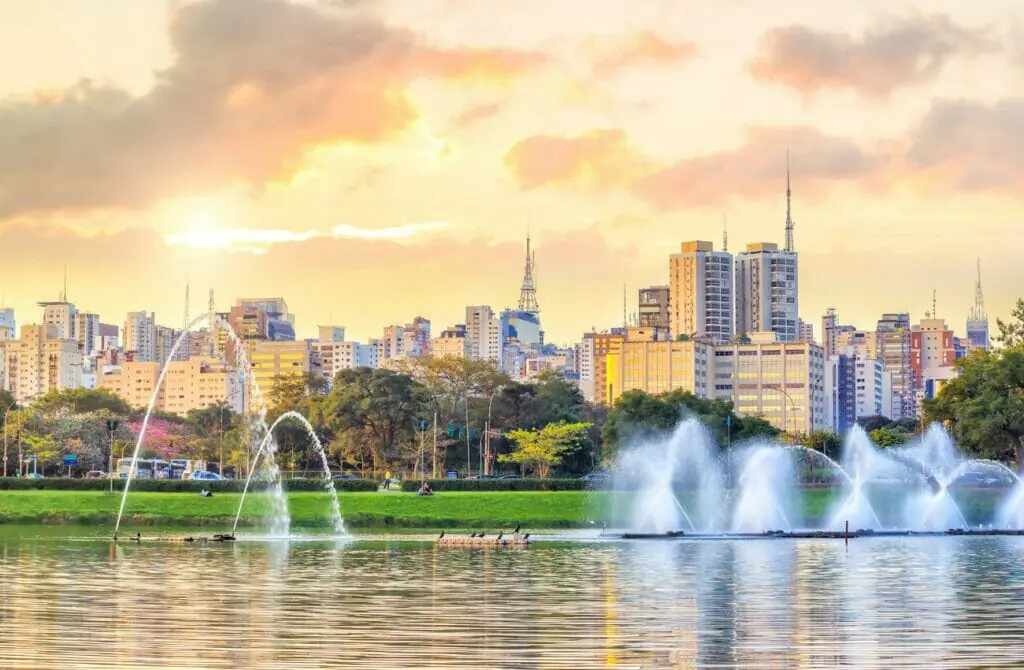 Museu de Arte Contemporânea (Contemporary Art Museum)
The excellent Museum of Contemporary Art is housed inside the Oscar Niemeyer-designed Pavilho da Bienal de Artes, which was erected in 1957. The Pavilho da Bienal de Artes also hosts several special exhibitions and events. The museum's collection of almost 5,000 objects represents a diverse range of art schools. Picasso, Modigliani, and Léger are among the artists represented, as are notable Brazilian painters Tarsila do Amaral, Anita Malfatti, Portinari, and Di Cavalcanti.
This museum has one of the most comprehensive collections of Western art from the twentieth century in Latin America, including works by Marc Chagall, Wassily Kandinsky, and Joan Miró. The Sculpture Garden, constructed by Roberto Burle Marx and housed in an outdoor setting, has thirty massive works of art.
Teatro Municipal (City Theater)
Ramos de Azevedo created the Municipal Theater in Sao Paulo, drawing influence from the Paris Opéra and various architectural styles, including Art Nouveau and the Italian Renaissance. It didn't take long after its completion in 1911 to become one of the city's most popular attractions. This prominence was enhanced in 1922 when it hosted a landmark event that heralded a new age of creative inventiveness in Brazil.
During the Week of Modern Art, artists who would go on to become icons of the Brazilian Modernist Movement were honored and presented. Painters Emiliano Di Cavalcanti, Tarsila do Amaral, Anita Malfatti, and Menotti Del Picchia are among those honored, as are musician Heitor Villa-Lobos, dramatist Mário de Andrade, and sculptor Victor Brecheret.
The theater, which is regarded as a major performing arts center in South America, has hosted performances by internationally renowned singers, dancers, musicians, and performers, including Mikhail Baryshnikov, Carla Fracci, Rudolf Nureyev, Titta Ruffo, Enrico Caruso, Maria Callas, Arturo Toscanini, and Heitor Villa-Lobos.
After substantial restorations, the structure was restored to the public in its former glory in 1991. This structure is home to the So Paulo Symphony Orchestra, the Coral Lrico (also known as the Lyric Choir), and the City Ballet of So Paulo.
The neo-Gothic cathedral's construction started in 1913 and lasted until 1967. It was built on the site of an earlier cathedral. Because its development was delayed twice by world wars, getting mosaics and other Italian aesthetic components was difficult. It was blessed and consecrated in 1954, on the 400th anniversary of the establishment of Sao Paulo.
The façade of the building is adorned with sculptures representing Old Testament prophets and disciples of Christ. The church's dome is in the Renaissance style, although the rest of the tower is in the neo-Gothic style. Inside, there are various intriguing aspects, including a stained glass organ with 10,000 pipes and windows showing scenes from the growth of Catholicism in Brazil.
Pay special attention to the capitals etched onto the columns. These capitals are inspired by Brazilian flora and fauna, such as armadillos, coffee, and pineapple branches. A walking tour of the old town in Sao Paulo's historic area should start with the cathedral, which is situated in the city's historic center.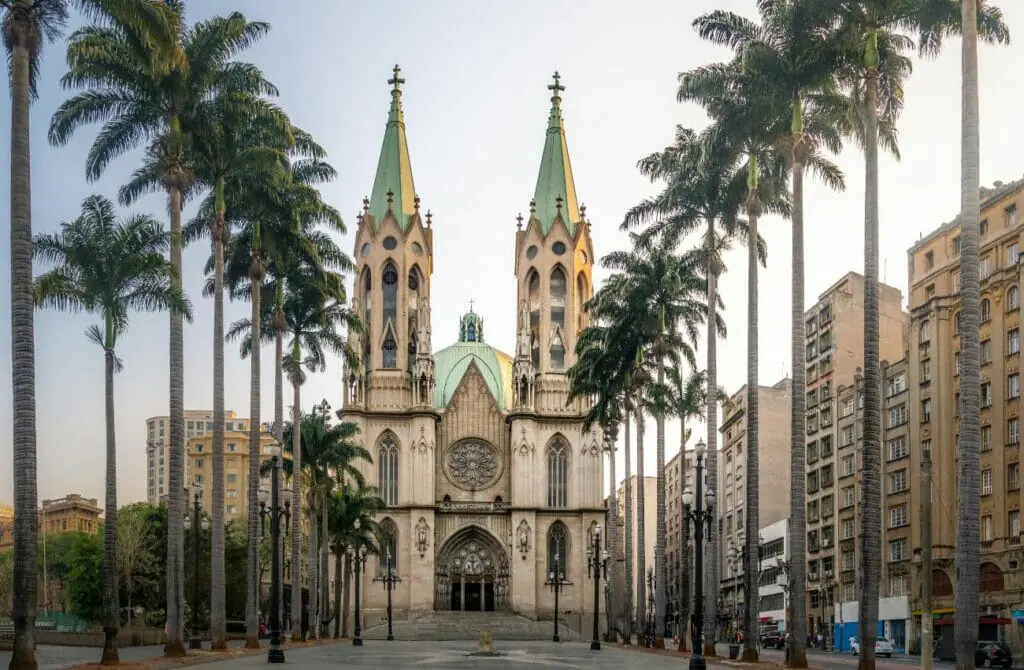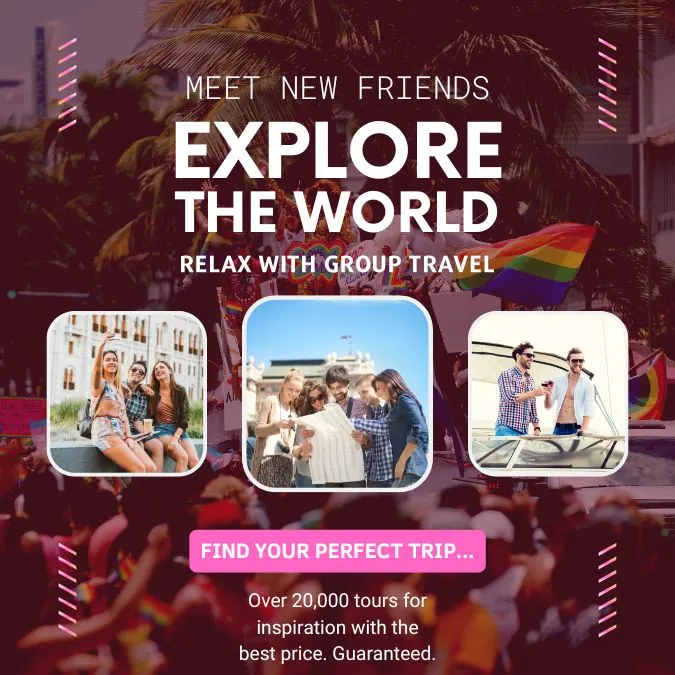 Gay-Friendly and Gay Hotels In Sao Paulo
Sao Paulo is replete with multiple gay hotels to serve gay travelers. The following is a list of the top gay-friendly hotels and other types of lodging in Sao Paulo, Brazil.
While Sao Paulo does not have any specifically gay hotels or resorts, these are the most fabulous and pro-actively gay-friendly hotels in Sao Paulo. Needless to say, there are also hundred's more hotel and hostel options in Sao Paulo if none of these suit your desired budget, facilities or area – but these are the best hotels according to other gay travelers and us.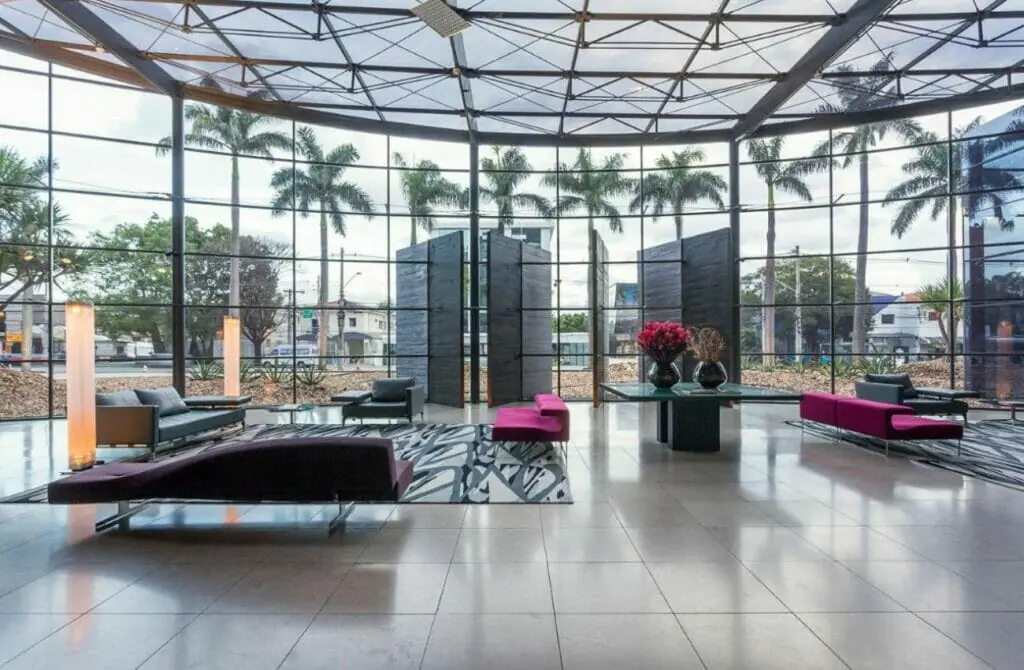 Located on Av. Brigadeiro Lus Antônio, Hotel Unique, is widely regarded as one of the most remarkable gay hotels in Sao Paulo. Skye is a well-known rooftop pool and bar that takes the shape of a ship's hull and provides breathtaking views of Sao Paulo from all angles.
Skye is one of the best places in the neighborhood to meet gay residents as well as gay visitors over cocktails while admiring the city. You can also sip drinks, mingle with other patrons, and dance the night away at Consolaco's famous homosexual scene, which is located along Av. Brigadeiro Luis Antônio and about 20 minutes away by car.
The rooms at Hotel Unique have a stunning architectural design. If your night of revelry results in you inviting a visitor over to your room, the suite will undoubtedly impress them. Screens that completely block out light allow people to get more rest and avoid waking up with hangovers.
Ibirapuera Park is regarded as the crown jewel of Sao Paulo's green spaces, and Hotel Unique is conveniently located directly adjacent to this expansive park. It also houses a large number of important art galleries and cultural exhibitions. During this fantastic 2.5-hour walking tour, you can investigate what is widely regarded as one of the city's most beautiful green spaces.
TRYP Sao Paulo Paulista Hotel ☆☆☆☆☆
Staying at the TRYP Sao Paulo Paulista Hotel is the best option if you want to get a good sense of the gay scene in Sao Paulo and cover a lot of ground in the city. The gay hotel is a stone's throw from the gay Sao Paulo map due to its location in the heart of the bustling gay district of Consolaco and its proximity to the major Avenida Paulista, which is two blocks away.
The popular LGBTQ Bofetada Club and the homosexual club Igrejinha are only a ten-minute walk away, so you can spend the evening drinking and dancing at either location. It will take you less than ten minutes to walk to the gay sauna Espaco Lagoa, where you can enjoy a dip and some steam if you desire. The hotel's proximity to Gay Pride Sao Paulo is a bonus.
The TRYP Paulista offers modern and business-class accommodations and a substantial and extensive complimentary breakfast. If you want to splurge, the suites have balconies and hot tubs with city views.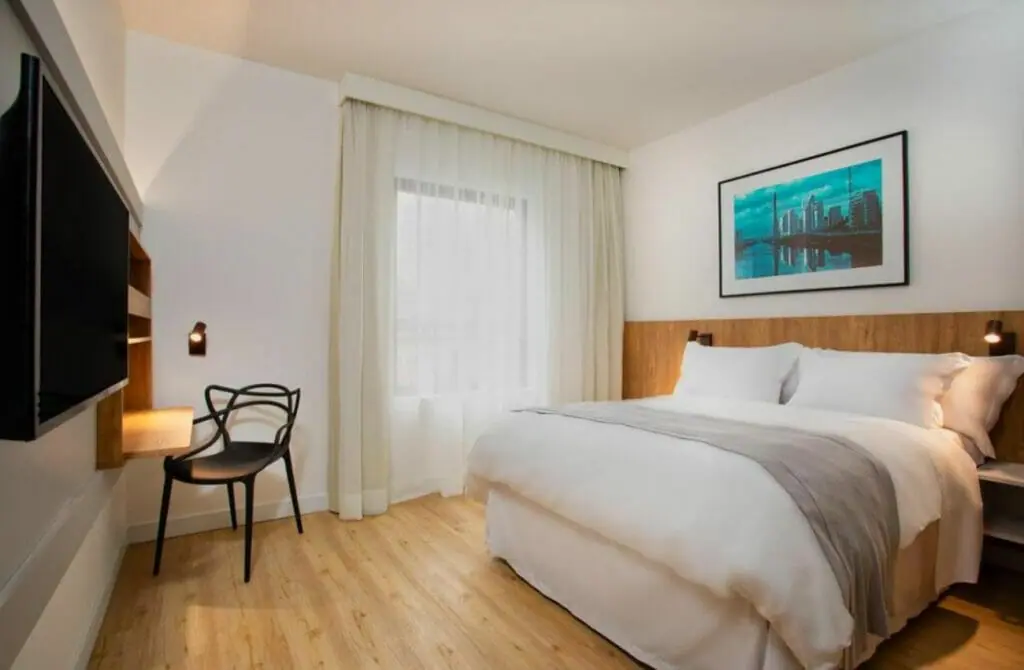 269 Chilli Pepper Single Hotel ☆☆☆☆☆
The 269 Chilli Pepper Single Hotel is one of the best gay hotels in Sao Paulo if you want to immerse yourself in the city's excellent homosexual culture. The hotel is in the heart of Sao Paulo's gay district. In any case, the hotel is home to the gay sauna Chilli Pepper, and its three levels of hedonism ensure plenty of opportunities for steamy meetings.
The gay hotel is located in the gay district of Largo do Arouche. The incredibly popular gay dance club ABC Bailao, as well as the homosexual pubs Metropol Bar and Soda Pop Bar, are all only two blocks away from the 269 Chilli Pepper!
In addition, the hotel has wonderful accommodations and a plethora of places to relax, such as a sauna and numerous swimming pools. If homosexual revelry is what you're after, the 269 Chilli Pepper and its amazing setting will undoubtedly entice you to become a customer.
The Madá Hostel is one of those places that you enjoy right away. The house is lovely and light, and the weather is mostly pleasant. The garden, a lovely lounge, a refreshment area, and a communal kitchen are all located on the building's lower level. You might eat a freshly baked bun or cake if you're lucky.
This hostel has six rooms with a total of 28 beds. There are two suites, three group rooms, and two private rooms with shared bathrooms (two with 6 – mixed and female – and the other with eight beds).
The lovely townhouse is situated between the streets of Aspicuelta and Wizard, right in the heart of Vila Madalena's activity but on a peaceful side street that is closed to traffic at night. It is five blocks from the Fradique Coutinho metro station.
The hostel gives its guests the best of both worlds, with a fantastic location and the peace of being on a street that faces the city's heart. Guests who arrive before check-in time can store their belongings in a common area of the resort while they wait for their rooms to become available.
If you are looking for some well-deserved luxury while on vacation in Sao Paulo, the award-winning Hotel Fasano is the place to stay. This hotel also welcomes homosexual guests. The hotel enjoys a privileged location in the heart of Sao Paulo's Jardins neighborhood, just off Rua Oscar Freire, which is widely regarded as South America's most fashionable shopping strip for high-end designers.
The rooms are both unique and clean-contemporary, and the indoor pool is ideal for a relaxing swim. It's a fantastic opportunity to meet dashing and beautiful men. Make massage appointments for you and your lover in the zen-inspired spa and sauna.
The LGBT Sao Paulo map available at Consolaco is a little further away; however, the metro ride only takes two minutes, and the walk to the station takes five minutes. If you're looking for something a little more risqué, there's a sex shop called Love toys about five minutes away with a wide variety of adult entertainment items.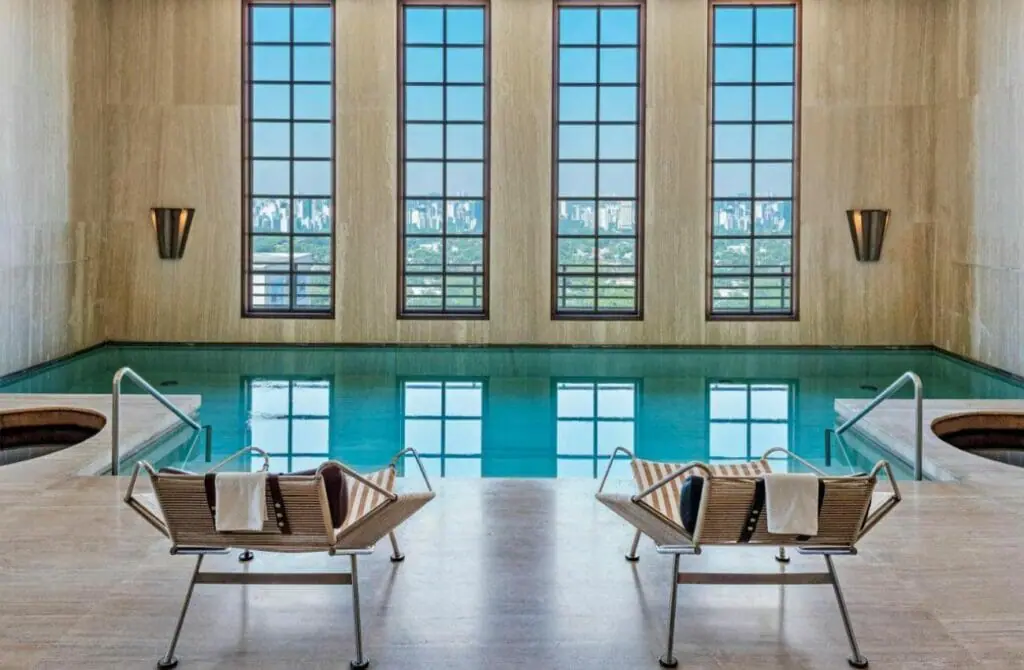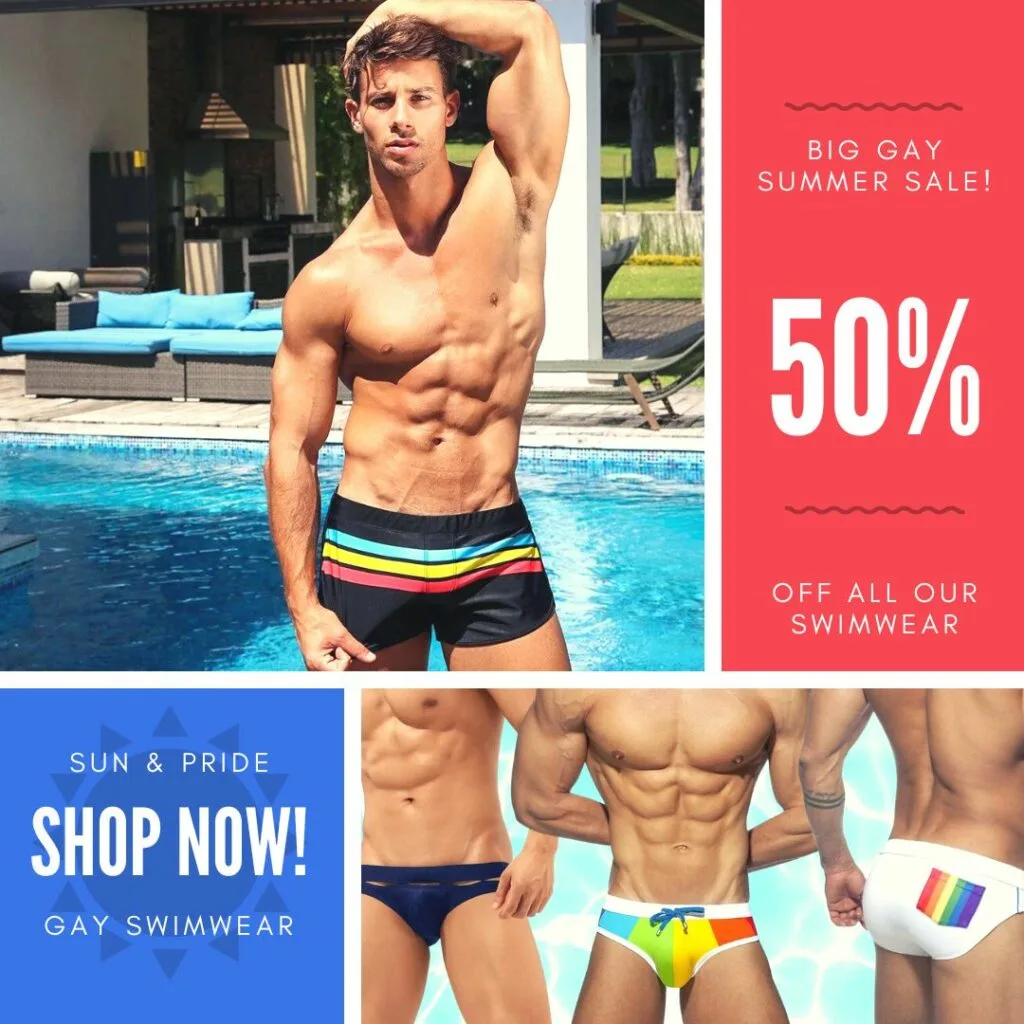 Gay Nightlife in Sao Paulo
Sao Paulo is widely regarded as one of the most LGBT-friendly cities in Brazil and has the country's most vibrant gay nightlife scene. There are numerous hip pubs and clubs scattered throughout the city. Despite this, the industry is expanding rapidly, and new locations are constantly opening.
Gay visitors come from all over the country, especially on weekends, to experience the city's bustling gay nightlife, which is open all year. You can ask a local about the activities going on during your stay (hook up apps are a great place to find gay parties in Sao Paulo). However, remember that most people do not understand English, so if meeting in real you may need rely on "sign language" to communicate.
Numerous pubs begin serving customers around 1:00 a.m., though most clubs do not open their doors until 03:00 and remain open until approximately 07:00, when the sun begins to rise. Many of the gay bars and clubs in the city are located on Frei Caneca Street.
The famed gay bar A Loca is also situated on this street. The gay and lesbian pubs and clubs listed below are among the most well-known and respected in Sao Paulo.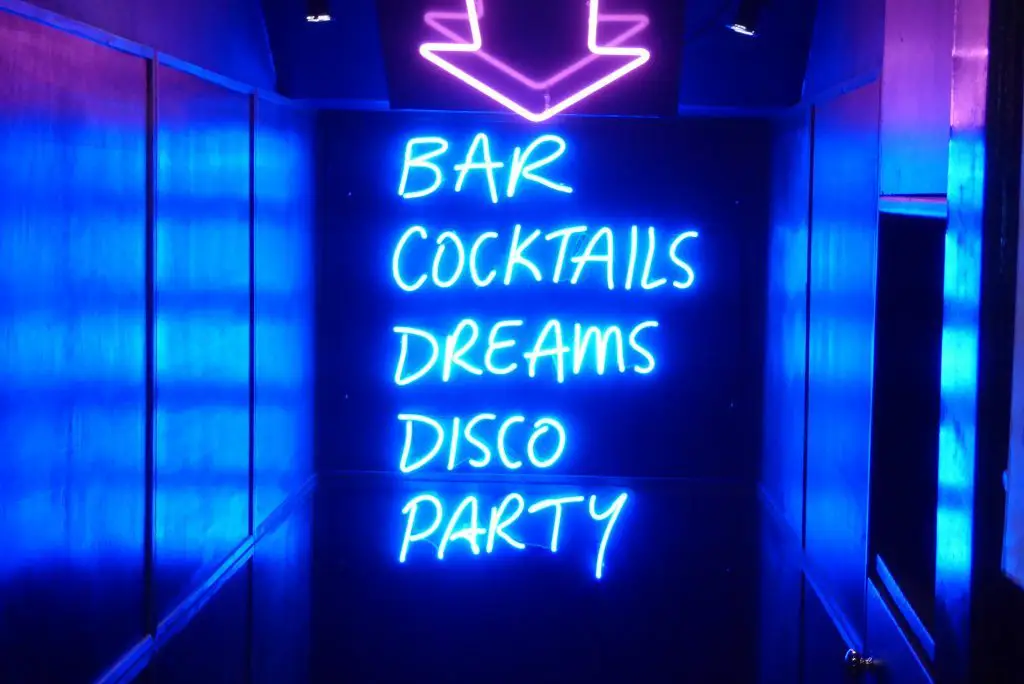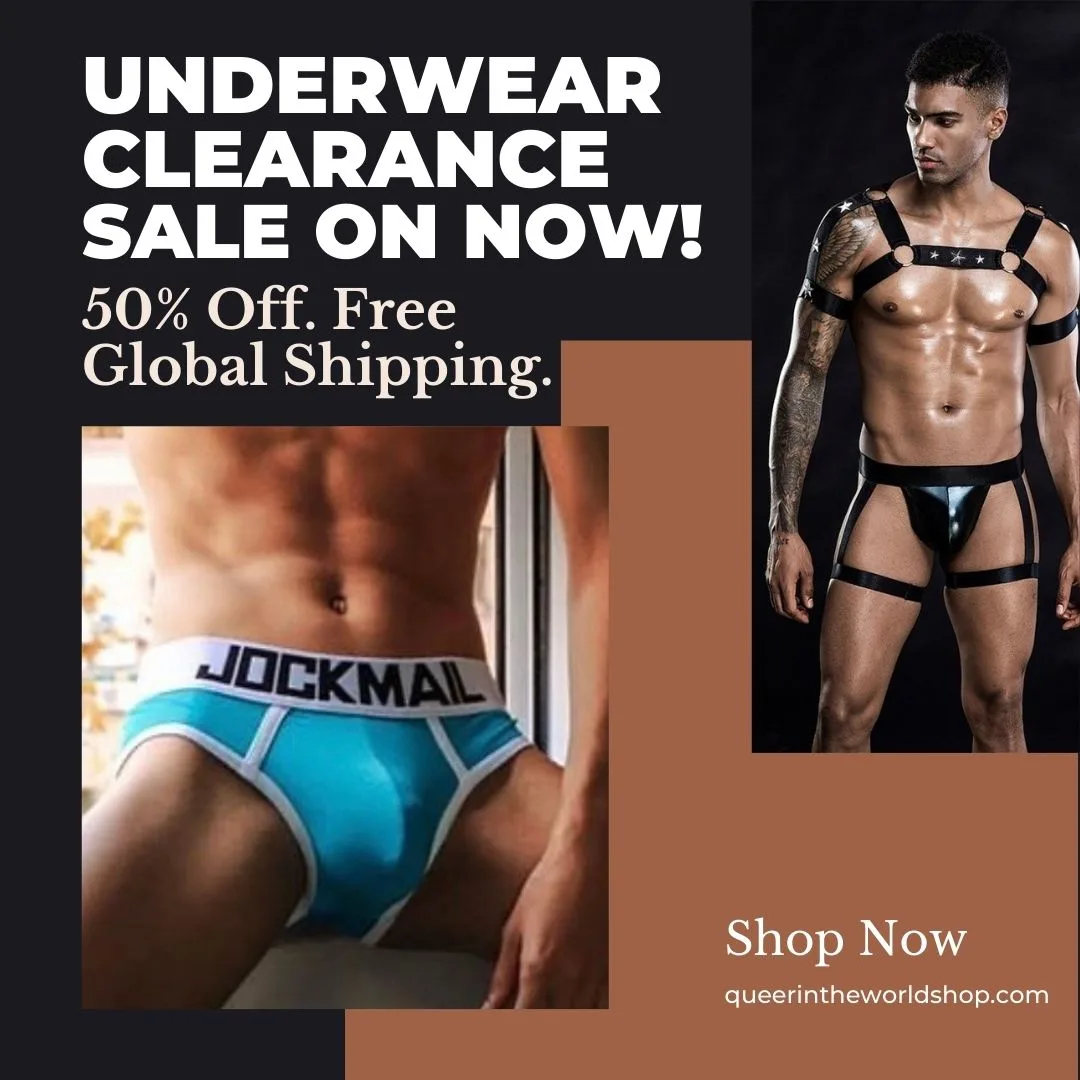 This location serves as the center of the bear community in Sao Paulo. You'll find a chill atmosphere here, along with many drinkers pouring out onto Avenida Viera de Carvalho. If you like older, more experienced men, this is the place for you. If you want to continue with the bear theme, you can always visit the ABC Bailo club in the evening.
Casa da Luz is a one-of-a-kind institution that has emerged as one of Sao Paulo's most notable new clubs in recent years. A restored 19th-century residence with rustic and bohemian style can be seen directly across from the beautiful Luz train station.
The vibe in the building is one of do-it-yourself creativity. Keep an eye on their schedule to see what music they'll be playing since it might range from mellow samba and jazz to more aggressive trap and hip-hop. Because of its proximity to the market, the surrounding neighborhood may be seedy at night.
In the very homosexual neighborhood of Largo do Arouche can be found a gay pub that is both well-known and laid-back. At this establishment, you'll discover ripped go-go guys and drag queens competing for your attention.
You should visit this welcoming and unassuming pub on your night out since it offers many fun activities. Because it is close to several other vibrant nightclubs and bars, it is an excellent location for bar hopping. The immodesty of Bar Queen's resident dancers is a point of pride for the establishment. It is common knowledge that they do not hide any of their riches.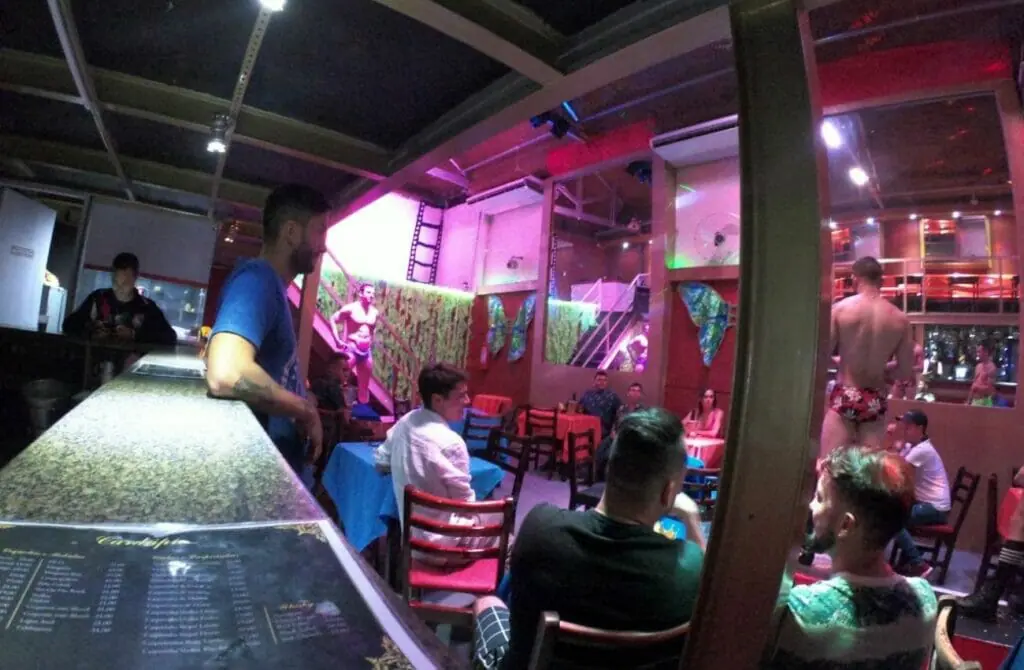 Guinga's bar, which is located in the east of Sao Paulo, has been serving the city's LGBT population with karaoke and music for more than 13 years at this point. At this renowned LGBT pub, you may have to ice cold beverages, listen to some great music, party with the DJ, and even see an occasional drag show.
Pratododia, located in Barra Funda, is not the most well-known club in Sao Paulo, yet it is undoubtedly one of the best places in the city to enjoy listening to music. Every Thursday through Sunday, they play a terrific selection of soul, groove, hip-hop, and funk, all of which are spun solely on vinyl by an excellent team of DJs.
Inside, there is no pretense, attracting a bustling crowd of individuals of all ages and walks who like a good time. Roll on to Pratododia if you want to have a good time while listening to great music without spending too much.
One of Pinheiro's main streets, Rua Dos Pinheiros, is where you'll find the Bubu Lounge Disco, making it a very handy location. Most music played at Bubu Lounge is techno and vintage, except Saturdays, when a band performs popular Brazilian music instead.
This establishment is widely regarded as among the top three LGBT clubs in Sao Paulo (MPB) (MPB). The one thing that sets this club apart from others is that it has a party for women exclusively once a month on the last Thursday of the month called Bubu Só Para Elas, which attracts audiences of up to a thousand people.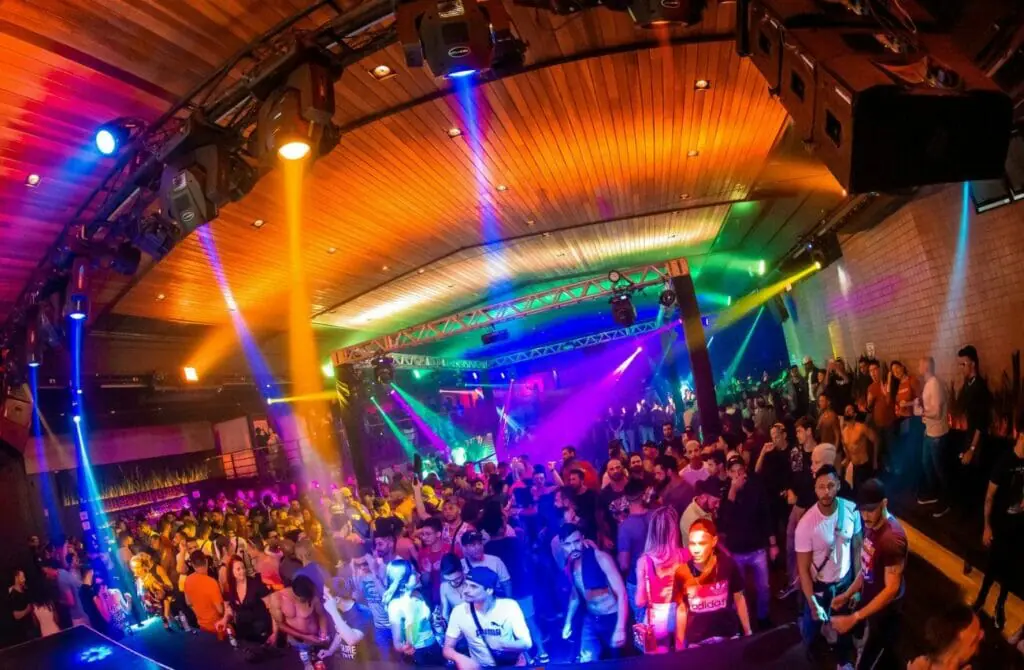 The gorgeous Cine Joia is most known as a concert theater, but on weekends, it also hosts a variety of club nights with music ranging from alternative, R&B, and electro to goofy pop from the 1990s. Attendees are often young, ranging from teens to those in their twenties, implying that the parties would generally go till the early (or not so early) morning hours.
Until the 1980s, Cine Joia was one of the most well-known Japanese cinemas in Sao Paulo's historically prominent East Asian district. The theater was located near Liberdade Square. It was refurbished and reopened as a venue in 2011 thanks to the efforts of Grupo Vegas, which also owns Lions and Yacht Club and other pubs across Sao Paulo.
D-Edge is a popular club in Sao Paulo that attracts a diverse crowd. The club is predominantly oriented toward heterosexual clients most of the week, from the synchronized music with the floor-to-ceiling LED lights to the power electronic music played there.
On the other hand, Fridays are reserved for the Freak Chic party, which is popular among members of the LGBT community due to the night's emphasis on beauty and fashion. Caution is urged since the club has one of the highest door charges of any LGBT club in Sao Paulo.
Love Story has become a legend in the Sao Paulo nightlife scene, garnering the moniker "The Club of All Clubs." True night owls will feel right at home here since the celebrations don't begin until after three a.m. and go almost uninterrupted until noon the next day. According to reports, while living in Sao Paulo between 1990 and 1993, the musician Nick Cave spent most of his evenings at the Love Story club.
Although this may seem daunting to some, the environment is rather exhilarating since everyone is there to let loose and have fun, regardless of their background. The clientele is highly diverse, with celebrities, the very wealthy, and off-duty sex workers frequenting it. Furthermore, the club is quite accommodating to LGBT individuals.
It should come as no surprise that Club Yacht, one of Sao Paulo's most popular LGBT clubs, has a resounding theme centering around the water. The club emits blue and gives the impression of being underwater, owing to the statues of the Sea Goddess, the two-meter aquariums, and the bartenders dressed as sailors.
The club is famous for its renowned Lux party, which takes place every Wednesday and focuses on pop music from the 1980s to today's songs. On Saturdays, the Shout party plays electronic music ranging from electronic dance music (EDM) to house music. The cover price is one of the more costly alternatives in the city's LGBT bars.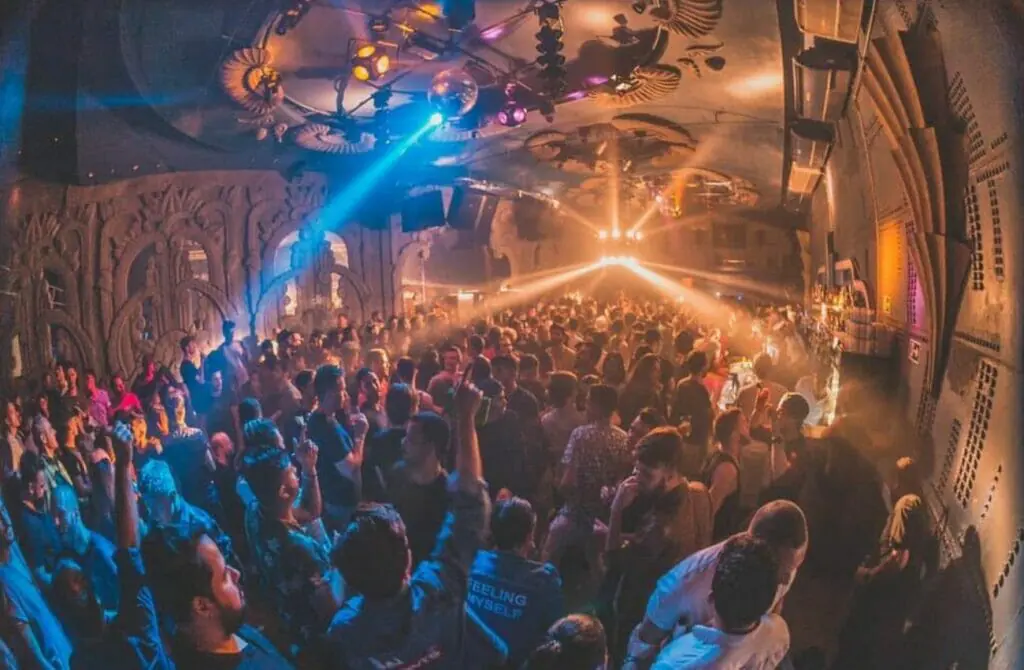 Cool Coffee Spots in Sao Paulo
There are many excellent coffee shops in Sao Paulo, yet they are not all the same. Some offer appealing designs, delectable pastries, breathtaking views, and tranquil areas to rest and work.
These cafés are recognized for offering well-crafted coffee, which may help you start your day well. Let's talk about some excellent coffee shops in Sao Paulo that you should not miss if you ever visit.
Even though it has only been in operation for a few years, King of the Fork has quickly established itself as one of Sao Paulo's best coffee cafes. Our lovely café in Pinheiros is a great place to unwind with good food and catch up with friends, but it also serves an excellent cup of coffee, which earned it a spot on our list.
It's also a great place to bring your bike since the world of cycling inspires the whole café, and the name is a play on the "King of the Mountain" award that is handed out in professional cycling road races.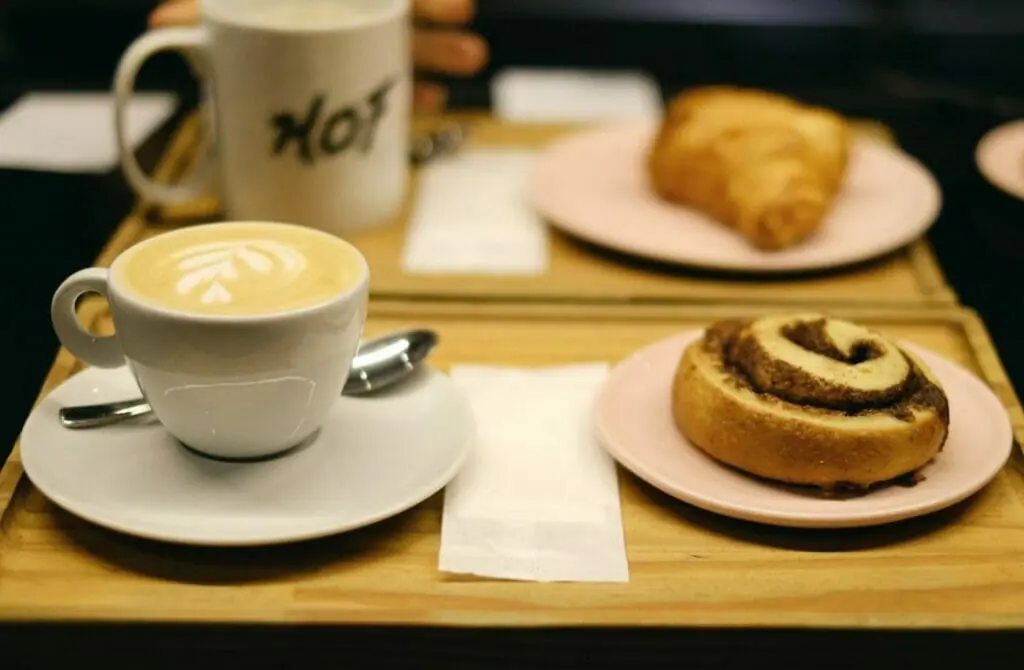 Coffee is treated seriously at Coffee Lab, as one would assume, given the establishment's name. When you walk into the charming semi-detached house in Vila Madalena and take a seat at one of the tables inside, you will be given a comprehensive menu that includes dozens of different types of Brazilian coffee, as well as explanations about each one, including flavor profiles and where the coffee originated.
Coffee enthusiasts choose the bean they wish to use before deciding on a brewing method. This may vary from as basic as a filter drip to more complicated ways, many of which you have never seen before.
Café Floresta has existed at the same site in Sao Paulo for the previous four decades and has kept the same decor. It is a must-have for anybody who appreciates coffee when visiting the city.
Café Floresta, which has been in operation since the 1970s and is housed inside the famed Copan building, a 35-story apartment skyscraper designed by Oscar Niemeyer in the 1950s, has not experienced many substantial alterations since its inception.
There is just one counter with a row of chairs, and the coffee is served in the typical dark-brown porcelain cups that were popular then. This business does not have any tables. Regarding coffee, Café Floresta is well-known for creating some of the best espressos in all of Sao Paulo.
You didn't see anything until you went to The Little Coffee Shop in Pinheiros if you thought Café Floresta was crowded. The Little Coffee Shop is exactly what its name implies: a hole in the wall with a few bar stools and an awning for customers to wait in line under.
The menu is straightforward: they provide high-quality coffee at reasonable costs in little paper cups. However, they aren't afraid to mix things up by offering an Espresso Tonic, which is made with coffee, tonic water, and ice, and their unique invention, the Espresso Sub, which is an espresso served with a tiny fruit popsicle.
The phrase "the best coffee place is on the sofa" serves as the shop's tagline at Sofá Café, which is considered one of Sao Paulo's most famous coffee shops. The café, which debuted in 2011, was formed on the concept that excellent coffee should be provided in a welcoming and familiar environment.
Sofá Café's team is meticulous in picking, roasting, and preparing their coffee beans. This is in addition to the fact that they pay close attention to the décor and atmosphere of the café itself.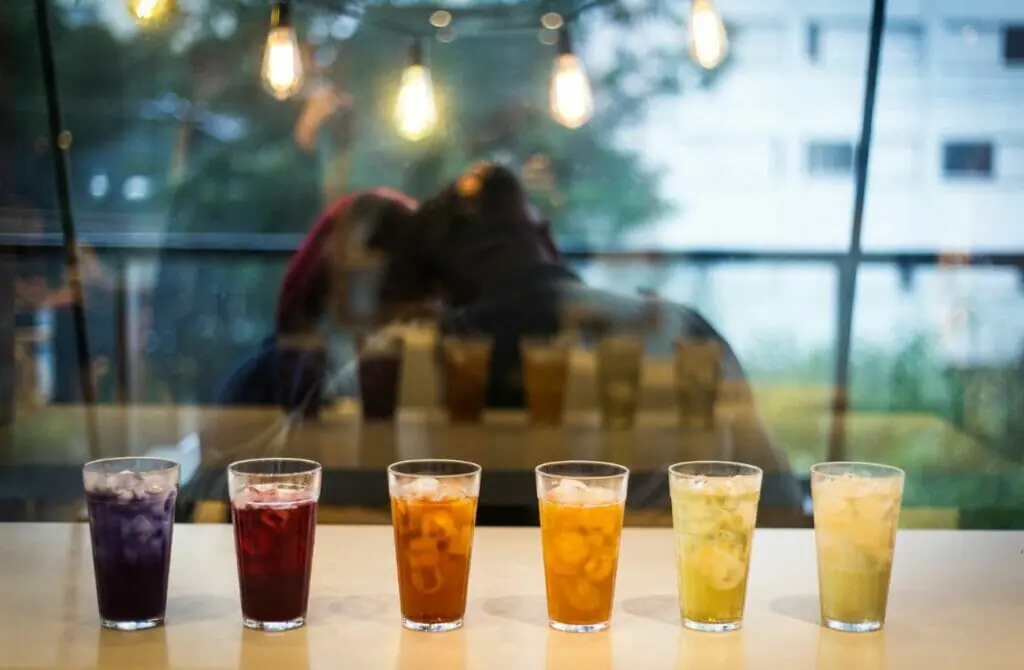 LGBT Rights in Sao Paulo
Lesbian, gay, bisexual, and transgender people's rights are well established in the Brazilian state of Sao Paulo. Marriage between people of the same gender is allowed in the state, as it is across Brazil.
On January 24, 2020, the mayor of Sao Paulo signed Law No. 17,301 (Lei No. 17.301 de 24 de Janeiro de 2020), which states that discriminatory behaviors based on sexual orientation and gender identity are punishable by administrative action.
New legislation outlaws discrimination based on a person's sexual orientation or gender identity in Sao Paulo. The law makes it unlawful to harass or discriminate against anyone who identifies as gay, bisexual, transvestite, or transsexual in Sao Paulo. Violations of this legislation may result in criminal prosecution.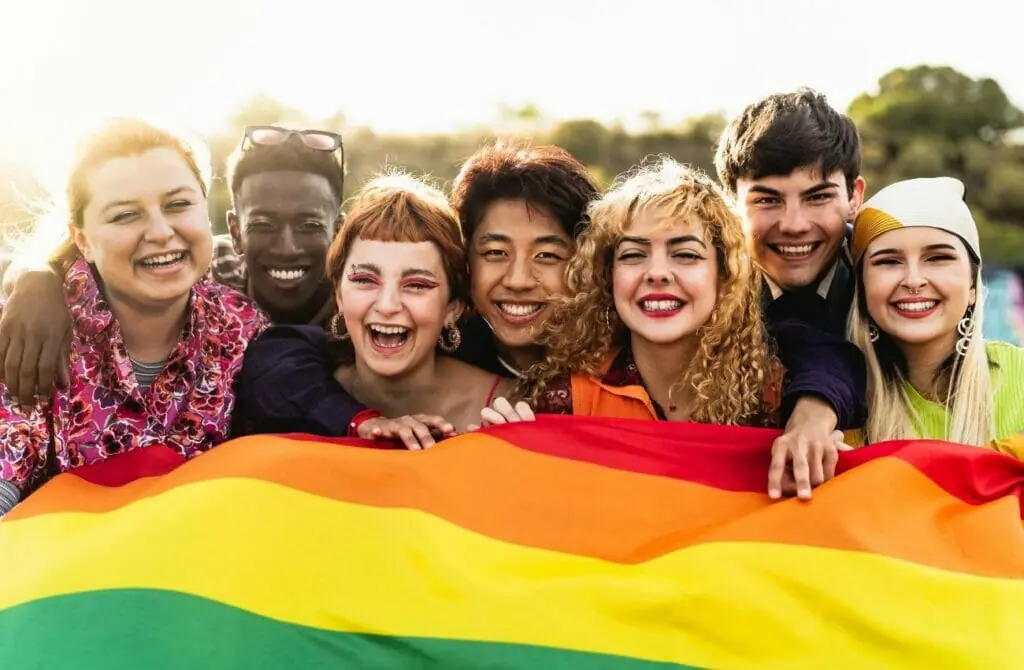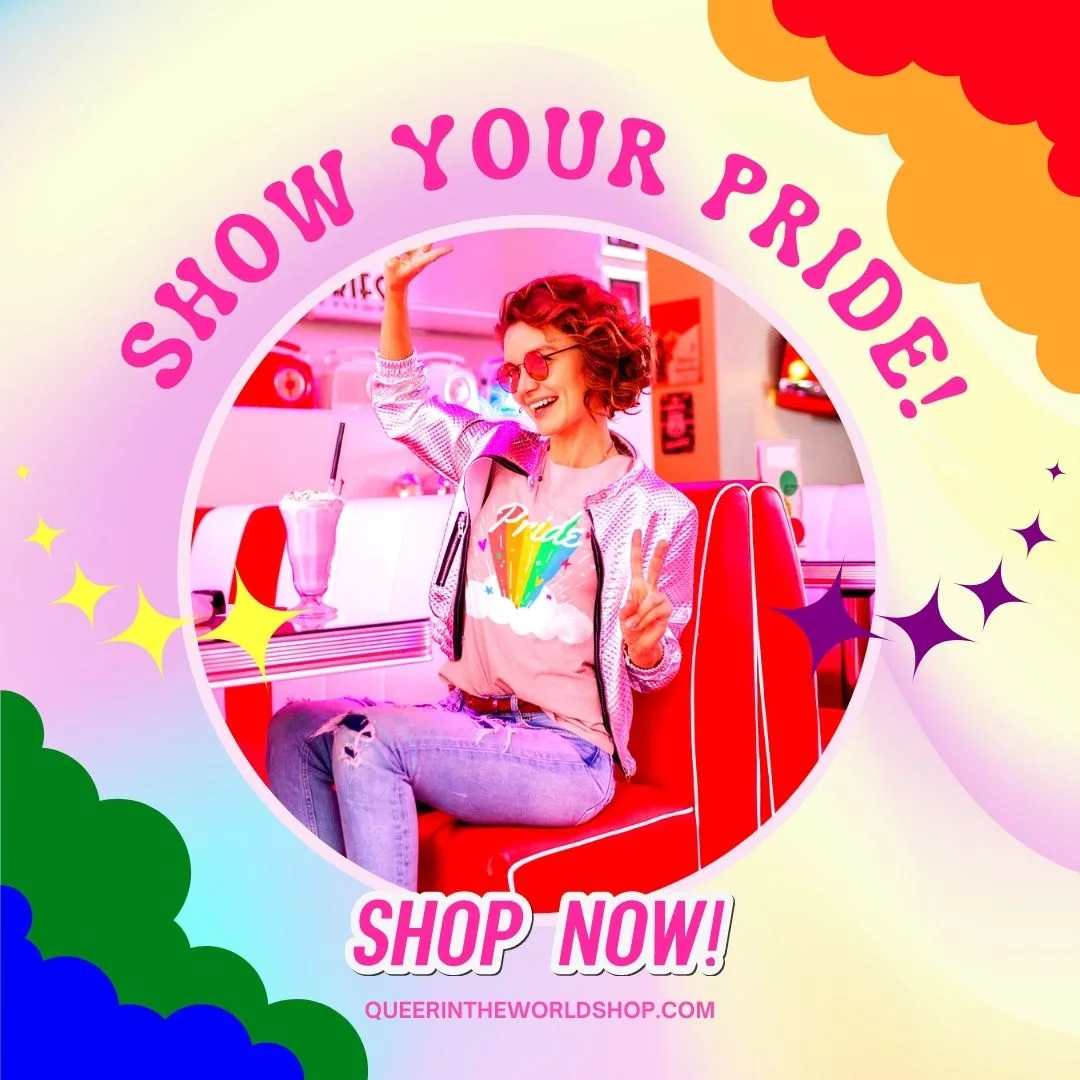 Cruising & Gay Saunas in Sao Paulo
In search of a gay sauna in Sao Paulo? You have a decent amount of alternatives to pick from here. After all, this is a city of 12 million (very hot Brazilian) residents. The facilities mentioned below are gay saunas in Sao Paulo.
Additionally, it's important to be aware of and respect local laws and customs regarding gay venues and sexual activity. With a little bit of planning and an open mind, visiting gay saunas and cruising clubs can be a fun and exciting part of your gay Sao Paulo travel itinerary.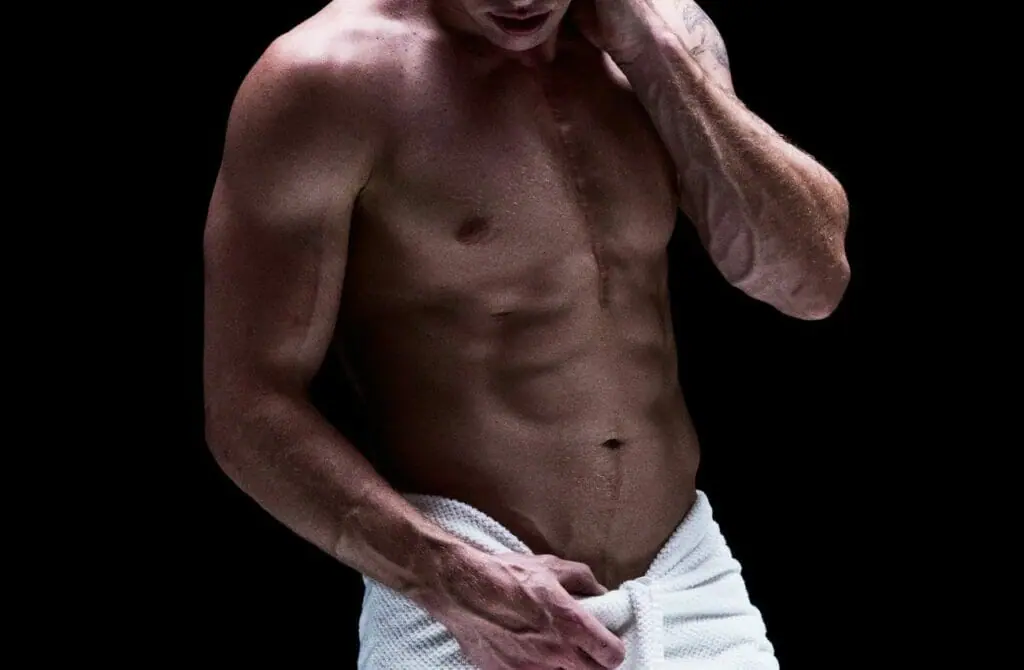 Because it is regarded as one of the best gay saunas in Brazil, it attracts the country's most gorgeous guys. Expect to witness toned musclemen in the many strip shows that take place here. After they've disclosed everything, you'll be able to enter a private room with one of them.
269 Chilli Pepper Single Hotel
The 269 Chilli Pepper Single Hotel in Sao Paulo is a massive hotel that caters to male customers. You may book a hotel for the duration of your holiday or just a few hours at a time. If you want to have a good time and play hard, this is the area to go to since it is popular with gay males and is known as Largo do Arouche.
On an area of 2,300 square meters, there are 124 single rooms, plenty of space for resting and cruising, and several swimming pools and saunas. It is quite simple to get bewildered in this setting.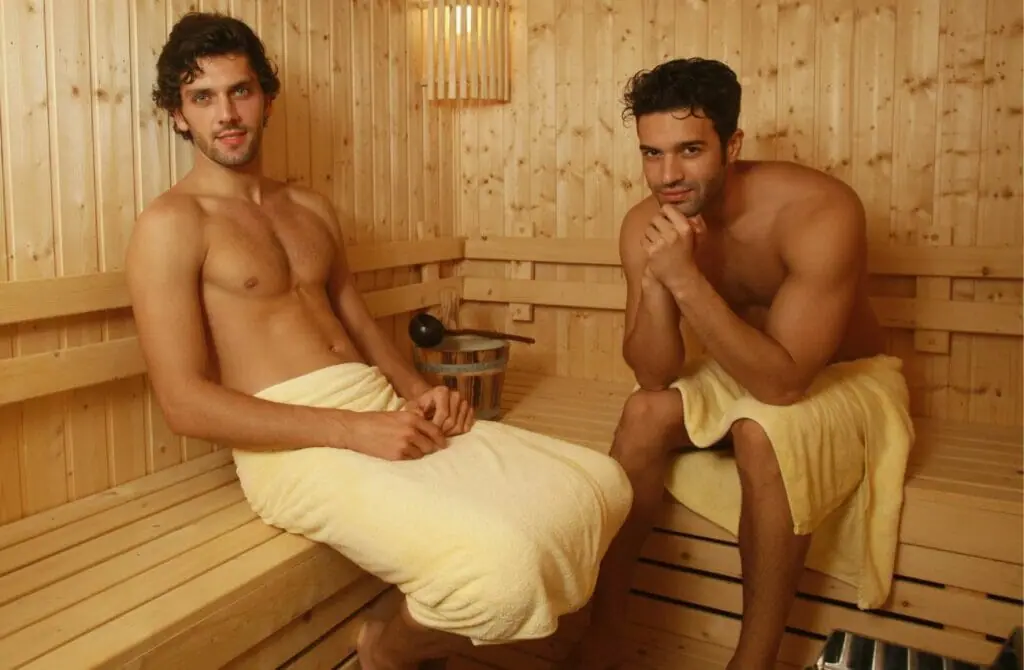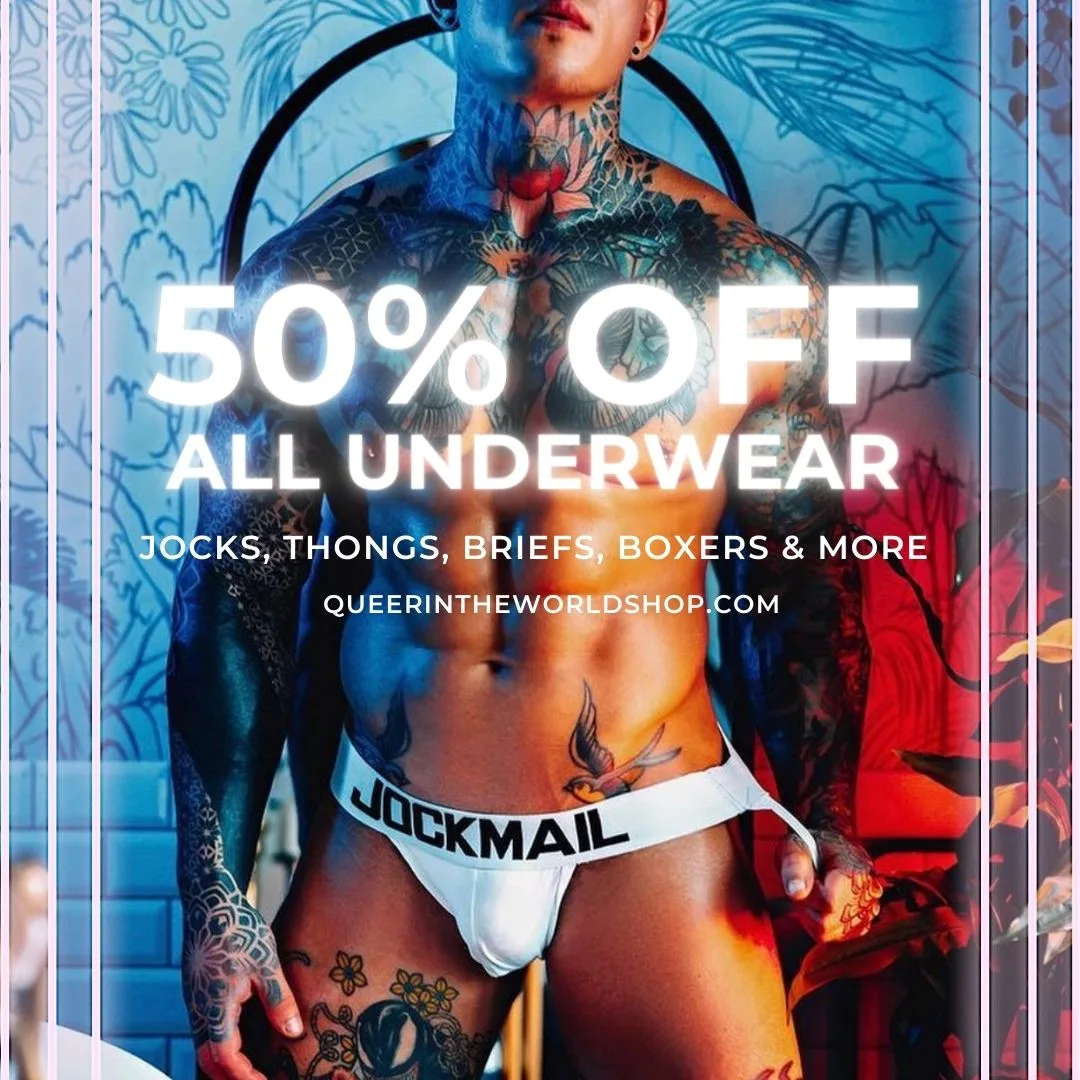 Gay Map Of Sao Paulo
Finding it hard to envisage where everything is in Sao Paulo? Hopefully, this queer-centric map helps where we have marked all the bars, clubs, parties, hotels, saunas, massages and more will help you stay in the spot best suited to you!