Rehoboth Beach is a small coastal community in Delaware with a year-round population of a mere 1,500 people. Although the population may be small, in the summer months it swells as out-of-towners flock to this little-known queer paradise…
There is much to offer within this teensy town, with many flamboyant and fabulous events that make it stand out from other small towns. From ravishing sites of nature to creative fields of expressiveness, Gay Rehoboth Beach has much to offer including noteworthy gay bars, gay beaches and popular gay areas that LGBT folks gather at daily.
Famed as the Nation's Summer Capital, with Washington DC lawmakers and their staff members coming here for weekend and summer getaways, Rehoboth Beach is an extremely gay-friendly town – despite being founded in the 1870s as a Methodist Meeting Camp…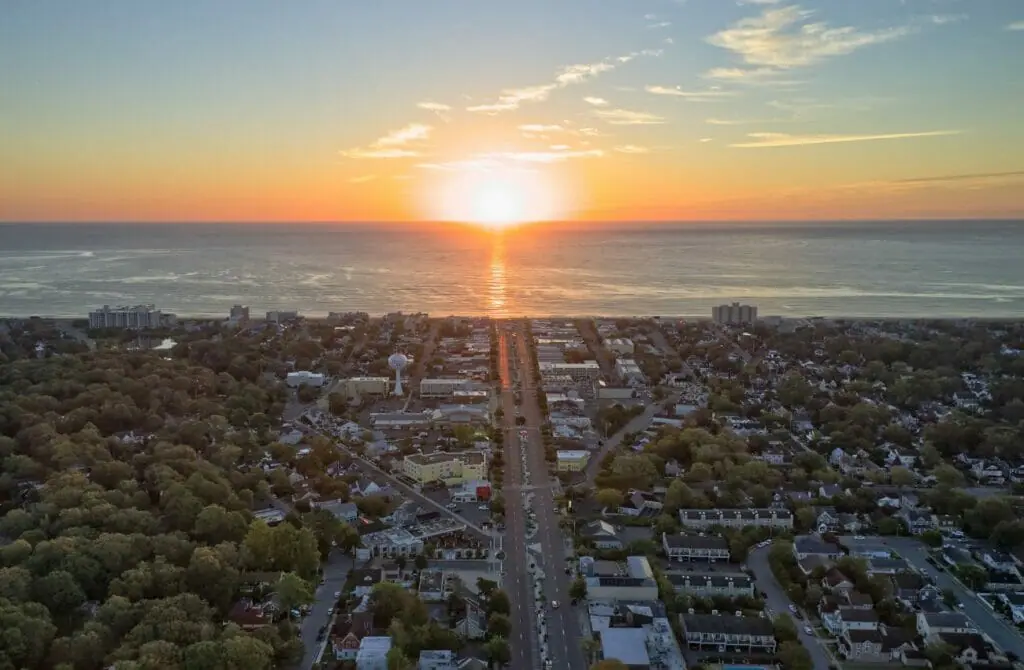 Rumour has it that the DuPont property along the Atlantic ocean was where Rehoboth's queer nightlife seeded back in the 1940s (thanks to an artist group of women painters famous both for their canvases and their close camaraderie…), though things really took off in the 70s – though gays and lesbians being much more visible in town in the early 1990s lead to some push-back from locals at the time.
Today, Gay Rehoboth Beach is practically bursting with queerness as it has over 200 gay-owned businesses jam-packed into this compact town which makes it a popular and must-see spot on the east coast for queer folks alike. There are two gay beaches, Poodble Beach with prominently gay men, but any queer individual can be found here, and one lesbian beach (North Shore) where all queer ladies freely soak up the sun.
Any queer spot is not far from each other in this vivacious gay town. It is more than safe to say that Rehoboth is a gay landmark of Delaware as compared to the rest of the cities in the typically conservative state. This town is very safe and expressive for any LGBTQ+ people that want an enjoyable, secure experience.
There are restaurants for every type of cuisine for any craving and setting. Interactive activities are definitely a theme in Rehoboth Beach as many of the residents are out and about, exploring areas of the town and meeting new people. Don't be shy; come out of your shell and make sure to visit the number gay town in Delaware!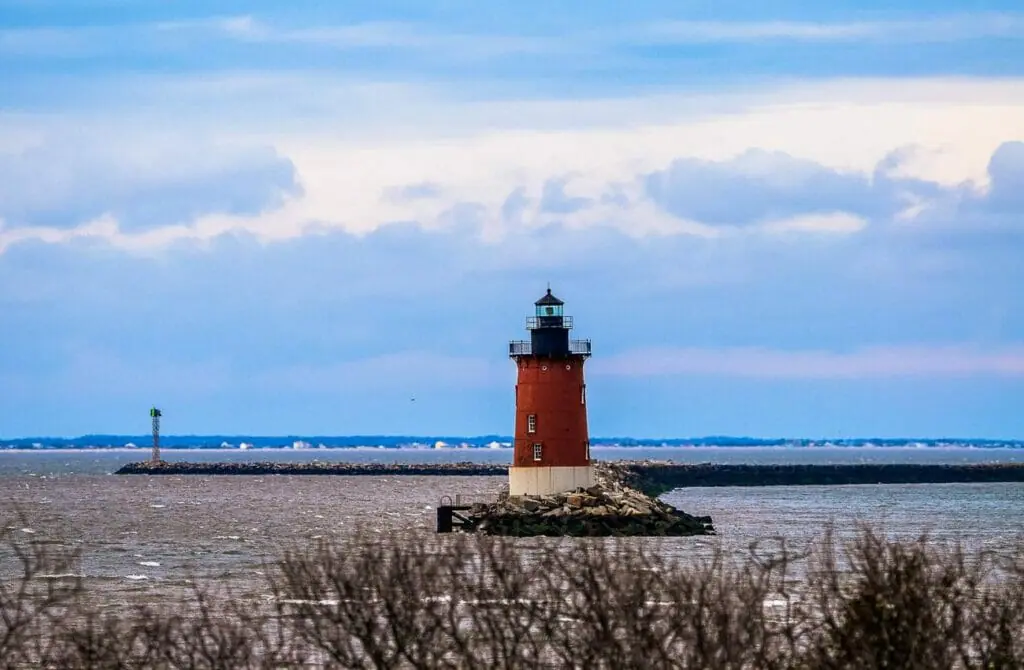 In this article we will cover...
Attractions in Gay Rehoboth Beach
Rehoboth Beach has numerous attractions that are worth visiting or at least seeing during your stay in the wee town. Many of the sites are outgoing, active activities that can be a bonding experience with queer companions or a vacation with your partner.
Even if you go by your lonesome, there is still a great amount of amusement to be had in Rehoboth Beach with all of its extroverted endeavors and many GLBT-owned and operated businesses.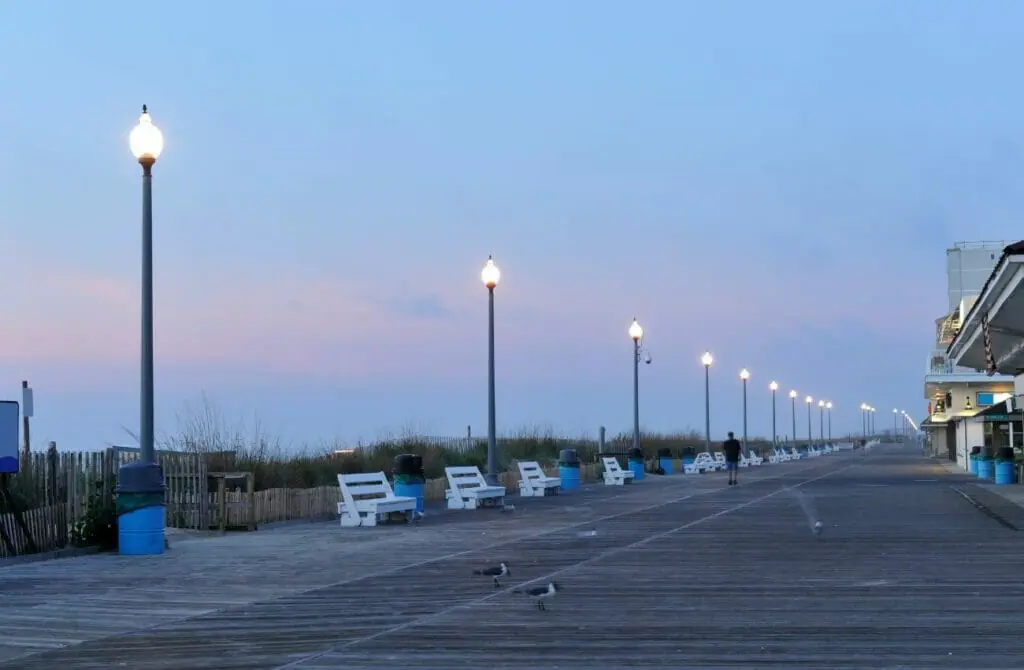 Penny Lane Mall
Penny Lane Mall is known as a quaint mall in the water-driven town of Rehoboth Beach. Although this mall may be tiny, it resembles the small-scale population of the mini town. If you want to take a break from the hustle and bustle of the boardwalk, Penny Lane Mall is a smooth transition into a calm, antique area and environment.
Whether you window shop or actually indulge in shopping, there are many adorable shops and places to get a bite to eat. This little alley has fresh, homemade food options and affordable shops for all types of travelers and tourists that want a simplistic place to visit in Rehoboth Beach.
Rehoboth Beach Boardwalk
Your visit would not be complete if you did not walk on the sandy beach of one of Delaware's most known spots. Take a stroll at any time of the day on this extravagant boardwalk. If you like long walks on the beach, this beach is definitely a must-walk spot!
There are a great number of restaurants to get a quick bite to each and quench your thirst while you watch the sunset. Going at any time of day is perfect, but watching the sunset is a popular activity, and the view is perfect for Instagram flicks. Inviting friends and family on a boardwalk is an amazing bonding experience for all.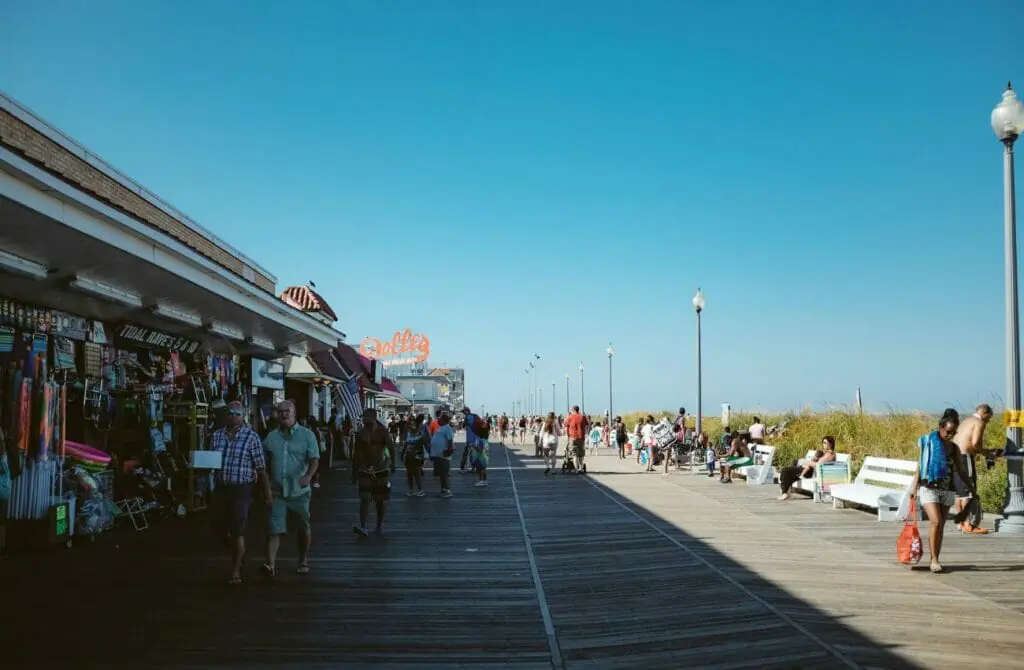 Art enthusiasts alike will love all the art galleries that Rehoboth Art League has to offer. There are permanent collections and changing exhibits year-round that all visitors are fascinated by. On top of all the creative and tasteful artwork, there are annual events such as the Cottage Tour of Art, Outdoor Fine Art and Fine Craft Show.
There are many more events, including those that are community favorites among avid art lovers. If you want to dip your toes into the creative pool of art, Rehoboth Art League holds art classes for new learners. Art classes are included but not limited to drawing, painting, pottery, fiber art, creative writing and mosaic art.
North Shores & Poodle Beach
The gay scene of Rehoboth's main beach can be seen, but there are definitely other beaches where queer folks shine the brightest! North Shores, or Gordon Pond State Park, is a lesbian beach that can be described as calm, cool and collected. Queer women gather here to spend a day in the sun, with it having a less crowded population as compared to the other booming beaches.
This is a safe, welcoming environment for any LGBTQ+ individuals, even though it is mainly a lesbian beach. Poodle Beach is a beach for mainly gay men, and it also has a lower population than the other main beaches. Having a lower population gives more room for expressiveness and public acts of affection.
This beach has a chill environment with mostly older gay men ranging from their early twenties to late forties. Come splash in the ocean with all of your queer friends while being yourself and having a wonderful time!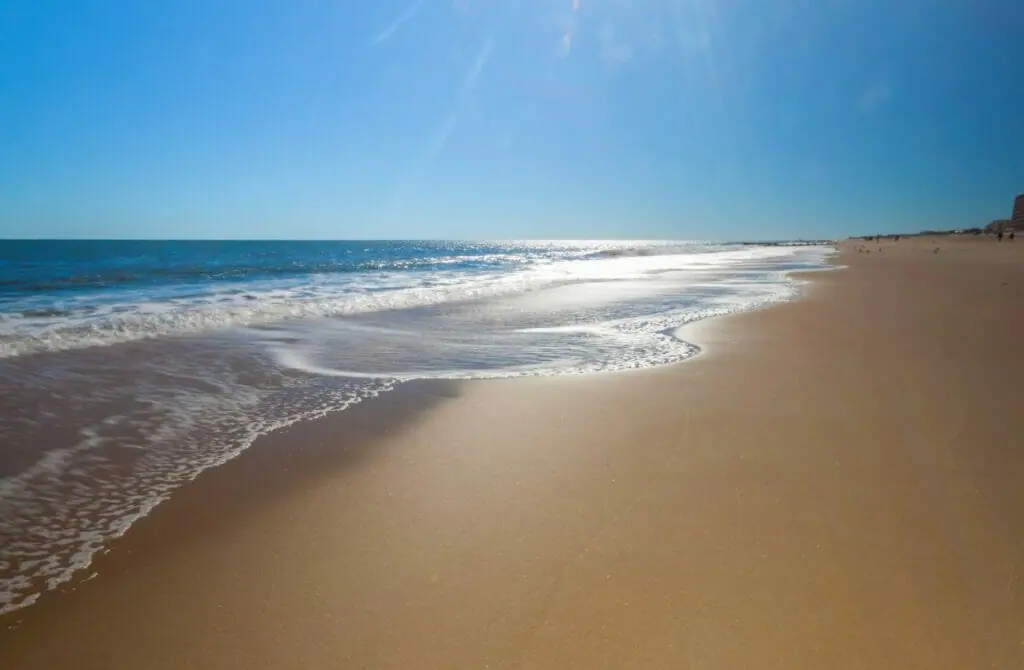 Many plays and great musicals are held on a daily basis at Clear Space Theatre. All of the actors and actresses are enthusiastic and passionate about their craft which makes your attendance more than worthwhile (some queer actors play in the shows as well!).
One of their most popular musicals, Grease, will have you out of your seats and give the actors a standing ovation for their outstanding performance!
There are seasonal plays, such as A Christmas Carol, that are sure to put the Christmas spirit in all who attend. The venue is spacious and creates a professional environment that ups the ante for the plays and exceeds expectations.
This is quite a once-in-a-lifetime experience, as many have said about this activity. Disconnect from the world in a floatation tank in your own private therapy session. As you enter a private pod for the ultimate relaxing experience, you can feel all your stresses fade away.
You will be lying in their magnesium-rich Epsom salts, which are proven to have medical benefits. Floatation tanks are meant to relieve pains in your body and sore muscles from daily activities. This experience is perfect for overthinkers and anxious people who want to rest their minds with a relaxing event and mediate their worries away.
Rehoboth Beach Farmers Market
If you want to give back to the environment while buying tasty, fresh foods, come on down to Rehoboth Beach Farmers Market! Of course, there is more than just tasty food at this farmer's market. Artisans, vendors and artists come together to make this farmer market a hotspot for all the residents of Rehoboth Beach.
Not only is Rehoboth Beach Farmers Market a place to buy a wide variety of items, but it is a wonderful environment to have a picnic or grab a quick snack while you are out and about. Picnic tables are available as a workout area for gym rats. Rehoboth Beach Farmers Market is in downtown Rehoboth which happens to be near the town's well-known museum.
So, if you want to take a quick break before you adventure into other areas of the city, this farmers market is an aesthetic, restful spot to do so, as a plethora of greenery surrounds it.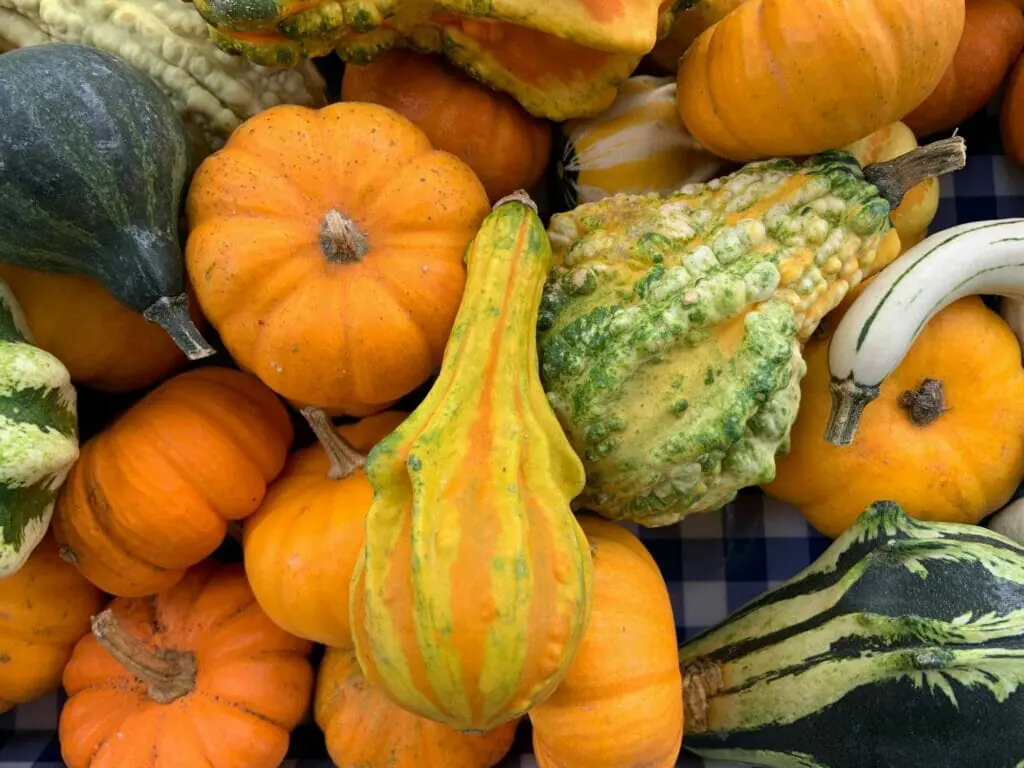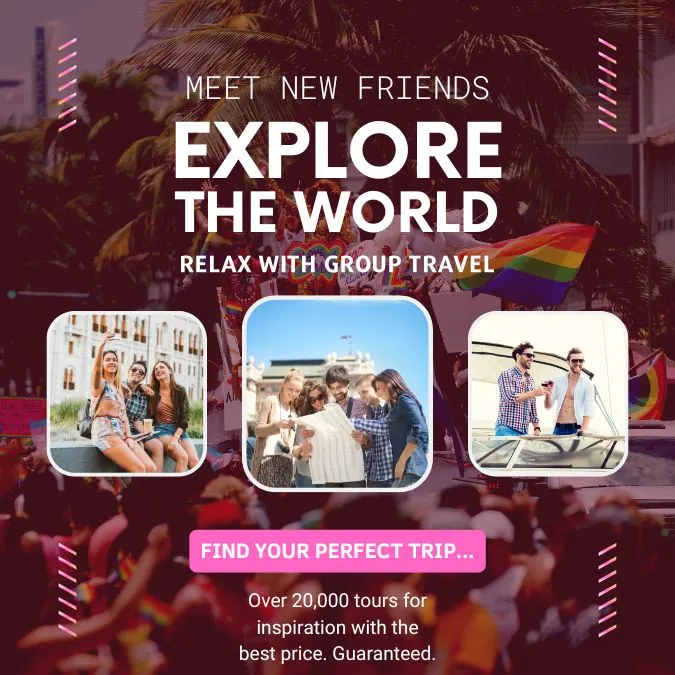 Gay-Friendly and Gay Hotels in Rehoboth Beach, Delaware
There are countless gay-friendly hotels around the heart of Rehoboth Beach for any queer folks to book a room at. Many hotels are gay-owned, and all gay travelers can rest assured that in this seaside town, almost all of the hotels are LGBTQ+ friendly, with a sweet, kind, accepting environment for all. A family town-for all kinds of families.
Needless to say, there are also hundred's more hotel and hostel options in Rehoboth Beach if none of these suit your desired budget, facilities or area – but these are the best hotels according to other gay travelers (and us). Whatever your needs are, Rehoboth Beach, Delaware, has you covered.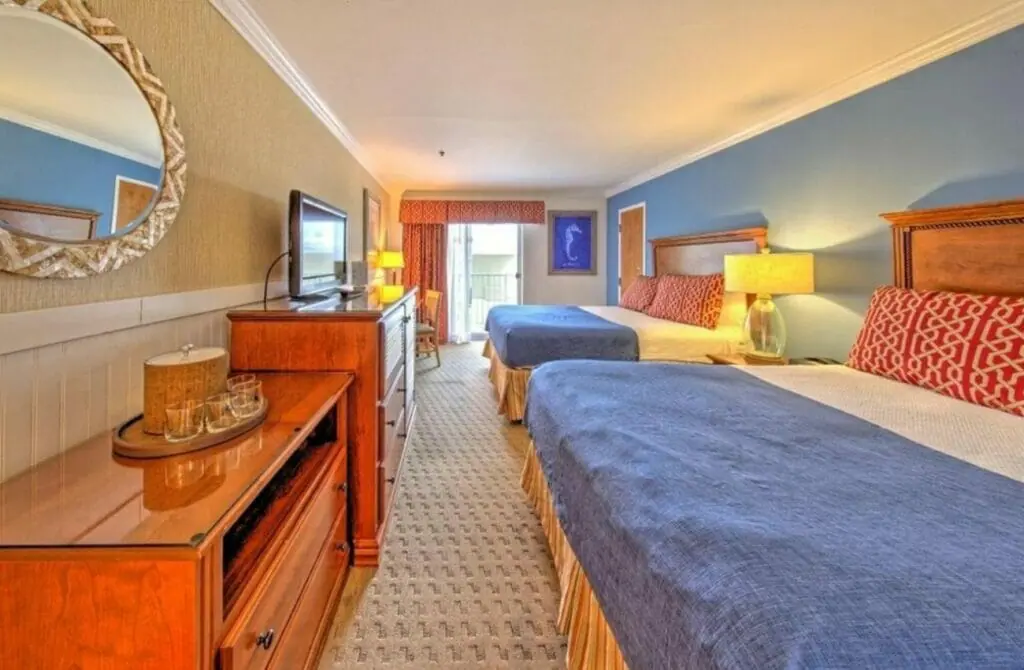 With a traditional homestyle vibe, The Avenue Inn & Spa shows what it truly means to be in Rehoboth Beach. The interior of the hotel represents that of a beach adventure, given the name of the city. With soft orange, white and blue trimmings, a soothing getaway environment is made as soon as you walk through these doors.
Many aspects of The Avenue Inn & Spa make it worth it's rating, with numerous amount of notable amenities and on-property opportunities for an eventful day. Take a dip at the indoor pool, or visit the gift shop and get some gifts to take back home as a memo of your visit.
Sunbathe on the sundeck or grab a cold beer at the bar with its extensive, elite menu. As it states in the name, there is a fabulous spa that is available for all hotel stayers. Body treatments such as aromatherapy, hot stone massages and deep-tissue massages are available to help soothe your body and soul.
An on-site restaurant is included for foodies who do not want to travel far for a good bite to eat. With an array of rooms to pick from, each with its own unique design, this five-star hotel brings in locals, travelers and tourists alike.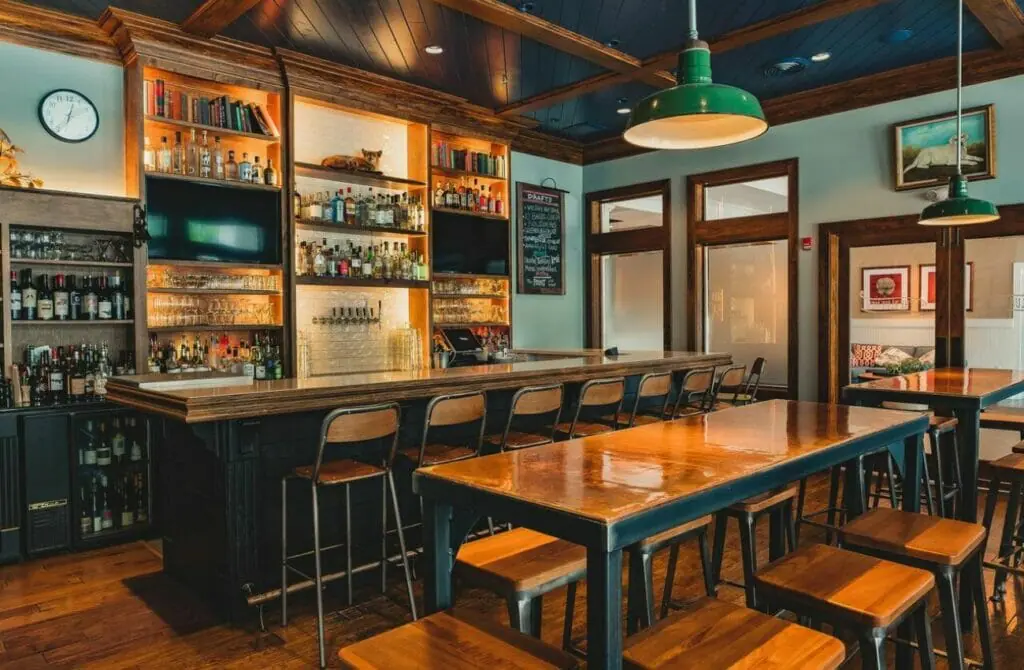 With this being one of the newest hotels in Rehoboth Beach, it sure does exceed the expectations of all that book a reservation at the superb hotel. The blue and yellow eccentric details of the interior and exterior create an open and inviting environment for all visitors.
This hotel is within walking distance from all the main attractions in Rehoboth Beach, such as the boardwalk, restaurants, entertainment and specialty shops. Although, you may not want to leave the hotel with all that it has to offer. An on-site restaurant, Lupo Italian Kitchen, is open to all hotel goers that want a filling meal of Italian cuisine and to have a great time in the upbeat area.
A hotel in Rehoboth Beach wouldn't be complete without a pool which Hotel Rehoboth certainly has. Watch the sunset while taking a swim in their spacious pool. As soon as you step into this dreamy hotel, you are greeted by a fireplace and an astonishing grand piano.
If you want a hangout spot or to plan a big event, there is a meeting/gathering room just for that purpose. If you are ever in need of transportation to the beach, no worries because Hotel Rehoboth has you covered! Included on your ride to the beach are complimentary towels and chairs to complete your experience at the beach.
The simplistic look of this hotel is deceiving until you book a room to see for yourself. Although Boardwalk Plaza Hotel may seem simple, it is indeed simple and sweet. With 84 rooms being available and the ocean being within arms reach, this amplifies your stay tenfold.
Comfortability of your stay is the first concern of the hotel staff, as they are sure to help you with any difficulties or issues during your stay. If you love ocean life, waking up every morning to the shining sun and the sound of ocean waves, this may be the perfect hotel for you.
Boardwalk Plaza Hotel has many amenities that make your stay a pampered endeavor that you'll never forget. Of course, a fitness center is available, an indoor and outdoor pool with a heated pool for cold nights, a bar/lounge and a restaurant that offers mouth-watering dishes to keep you full during your daily adventures.
Relax on the sundeck in the early morning to absorb the sunshine and start your day on a high note. It's safe to say that Boardwalk Plaza Hotel has a thorough beach experience planned for all who visit.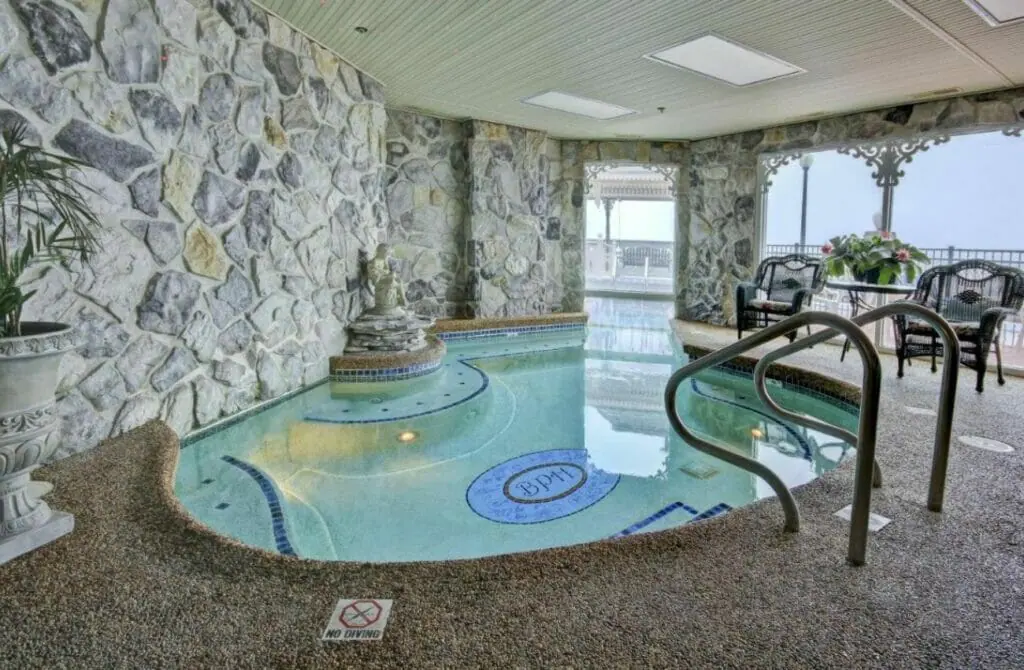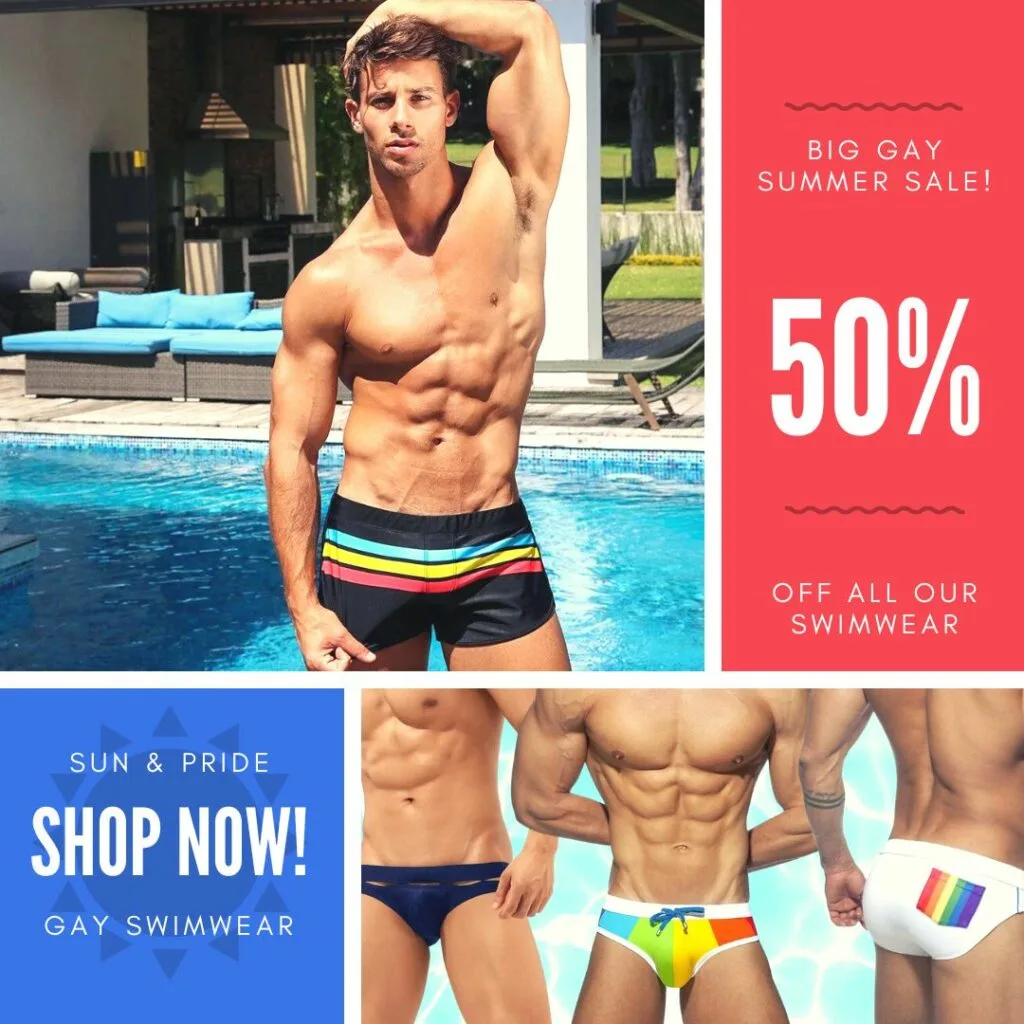 To make you feel right at home, Rehoboth Guest House is here to fulfill all of your needs. Rehoboth Guest House is LGBT-owned with a Victorian-style theme that reels in many weary travelers that want a calming night's rest. With pride flags being on the front of the building, the staff of this hostel lets it be known that they are inclusive with an accepting environment.
Being surrounded by natural shrubbery each morning also appeals to many of the hotel goers that reserve a room with Rehoboth Guest House. For an ensured easy, intimate hostel experience, Rehoboth Guest House is always an option for any and all travelers.
Atlantic Sands Hotel & Conference Center ★★★
Atlantic Sands Hotel is one of the top hotels in Rehoboth Beach for spectacular reasons. Like many hotels in Rehoboth Beach, the view of the ocean can be seen from all areas, which simulates the experience of actually being there.
Hearing people splash in the ocean, laughing their hearts out and soaking up the sun is the overarching theme of the town of Rehoboth Beach. Atlantic Sands Hotel is a key simulation of a getaway vacation with its dazzling interior and beach-themed restaurants. Two on-site restaurants, Kiwi's Kove and Kiwi's Tiki Hut, will fill your tummy up with their innovative meal selections.
There are two bars and lounges as well as one coffee shop, which gives many options for whichever vibe you are craving. A beach-like bar is provided if you want a full-on beach experience without having to dip your feet in the water!
A beaming outdoor pool is readily waiting to swim in with a shiny bright yellow and dark blue theme that creates a true aesthetic vibe of what it truly means to be on Rehoboth Beach.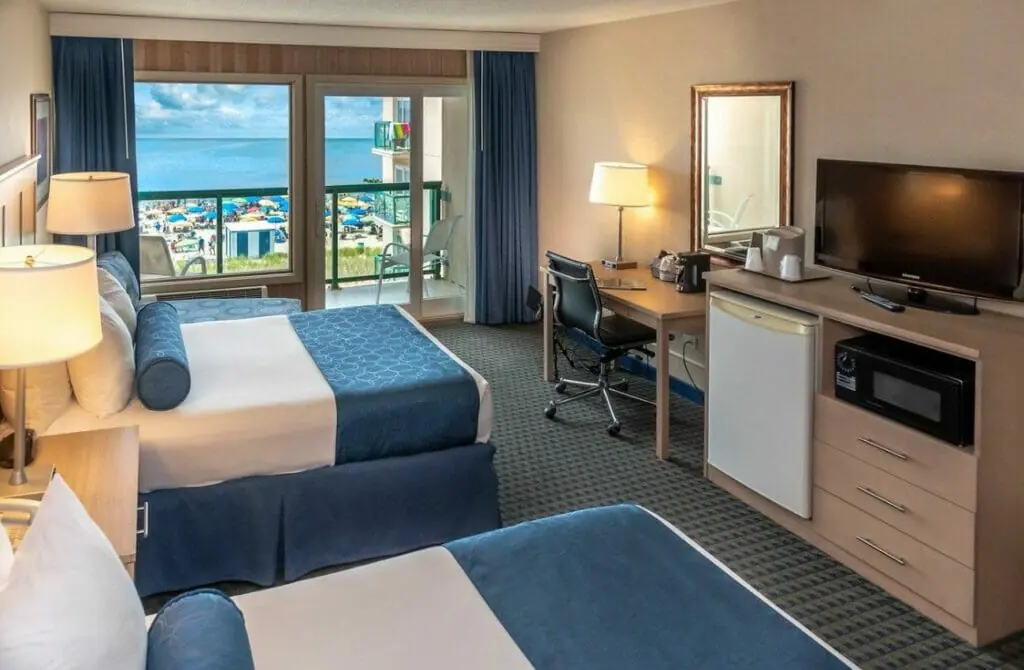 Nightlife in Gay Rehoboth Beach
With such high popularity with queers, you just know there have to be some fabulous gay bars in Rehoboth Beach, which is absolutely correct! We are not taking Sitges or Puerto Vallarta levers here, but there are an honorable amount of gay bars considering the size of the town. Even better is that more of the typical bars and clubs in Rehoboth Beach are also LGBTQ+ friendly.
One important thing to note in Gay Rehoboth Beach is that the distinction between restaurants and bars is indistinct due to a historical regulation that prohibited bars not affiliated with restaurants.
Many of the bars are eateries with casual live music, so if you are looking for a night of hard-core partying, Rehoboth Beach may not have that for you. You shouldn't have any safety concerns here, but we always recommend tagging along with some friends, and keeping your belongings near you.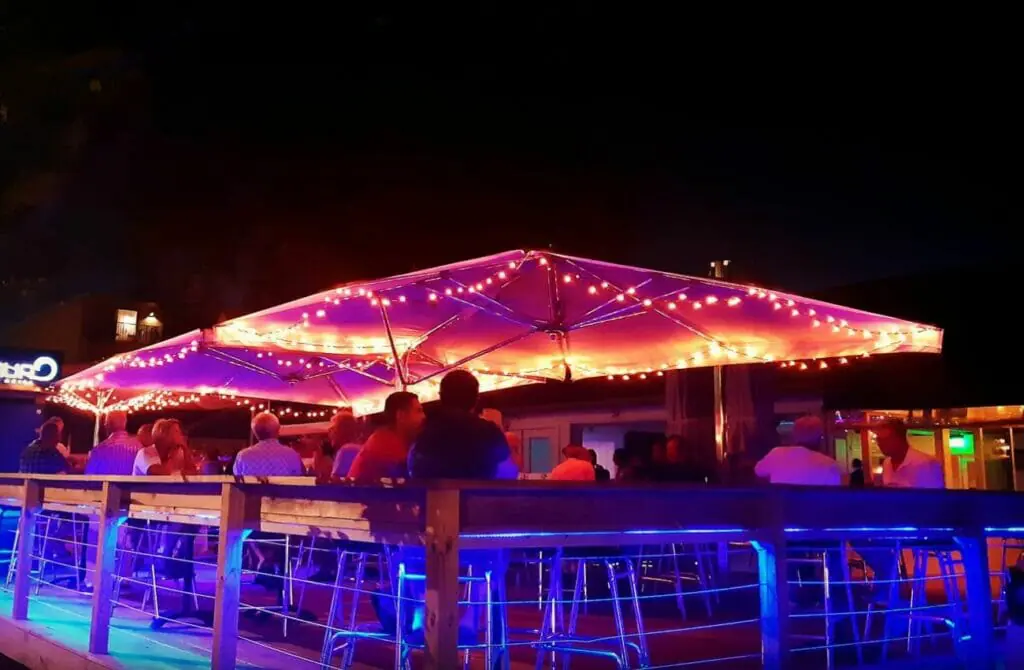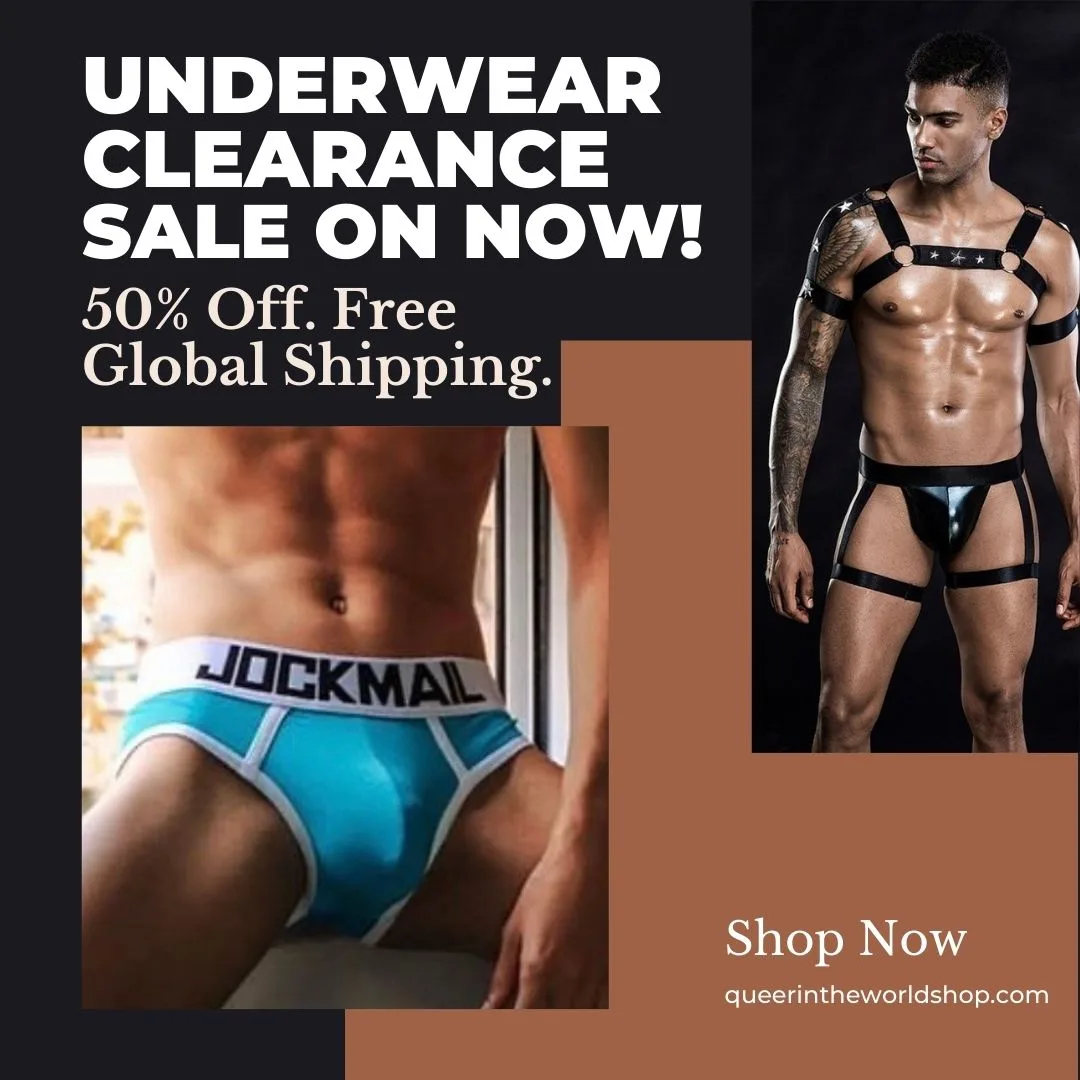 Known as Rehoboth's "most fun and attractive meeting spot", Aqua Bar & Grill is a combination of sweet and spicy for all that dines and dances here. Family and friends are welcome in this LGBTQ+-friendly environment. As stated in the name, this hangout spot is more of an eatery than a hardcore club, but dancing is always welcome.
This spot is for all times of day, but nightlife activity is notably prominent here. Exquisite meals are served for brunch, lunch and dinner for all types of foodies. Take a sip of one of their "must-drink" cocktails as you conversate with friends on their open sundeck.
The largest gay dance club in Rehoboth is open to all who are open-minded. Since 2018, the former Double L location has been transformed into Diego's Bar and Nightclub by its co-owners, Darryl, Joe, and Eddie. The bar features a classic happy hour and summer T-dance in its outdoor area.
As the gateway to downtown Rehoboth Beach, Diego's boasts a large dance floor with modern lighting and a sound system. The bar regularly invites both local and international DJs to perform. Visitors can enjoy performances from talented entertainers such as Magnolia Applebottom, Kim Kuzma, Joe Pasa as Joan Rivers, Jerry Holiday and more. The bar is always seeking to expand its lineup of entertainers for visitors' enjoyment.
A new outdoor area has been added, bringing a touch of the beach to guests. Free parking is available in the bar's lot, or patrons can park at the nearby Crystal's Restaurant after 4 PM.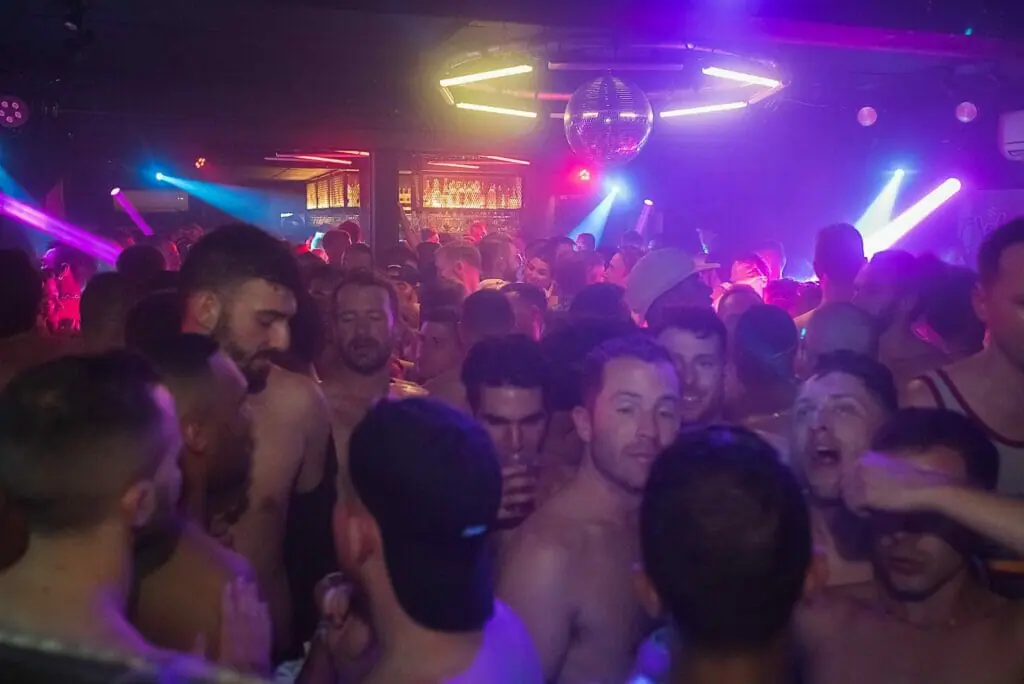 Purple Parrot Grill Beach Haus & Biergarten
With its colorful walls filled with themed murals and outdoor and indoor seating, the vibe of this bar makes it a popular site for many queer people. The bartenders are usually shirtless men, which is a spicy add-on to your experience. The warmhearted staff makes the experience all the more enjoyable alongside savory daily specials.
There are karaoke and DJ nights Friday, Saturday and Sunday for friend groups that want night-time activities to partake in to fill their night. All meals and alcoholic drinks are more than reasonably priced for those that are worried about cost efficiency.
Creative food menu items include fried pickles, crab & artichoke dip and their infamous "Mumbo Jumbo," which is a one-pound burger. Mark on your maps this brightly-themed purple bar that has flavorous food and magical vibes.
With a sunny blue and green theme throughout the establishment, it is hard to miss The Pond Bar & Grill. A full calendar of events keeps locals coming in and out of this bar and grill each day. On top of the live events, their meals make it a must-eat spot for avid eaters.
Classics like New York strip, honey garlic chicken & shrimp and Maryland crab cakes incorporate the culture of other nearby states. Happy Hour takes $2 off for all beverages on the menu, and domestic beers start at $2. Although the bar is included, this restaurant is very kid friendly if you decide to bring your kiddos along on a family outing.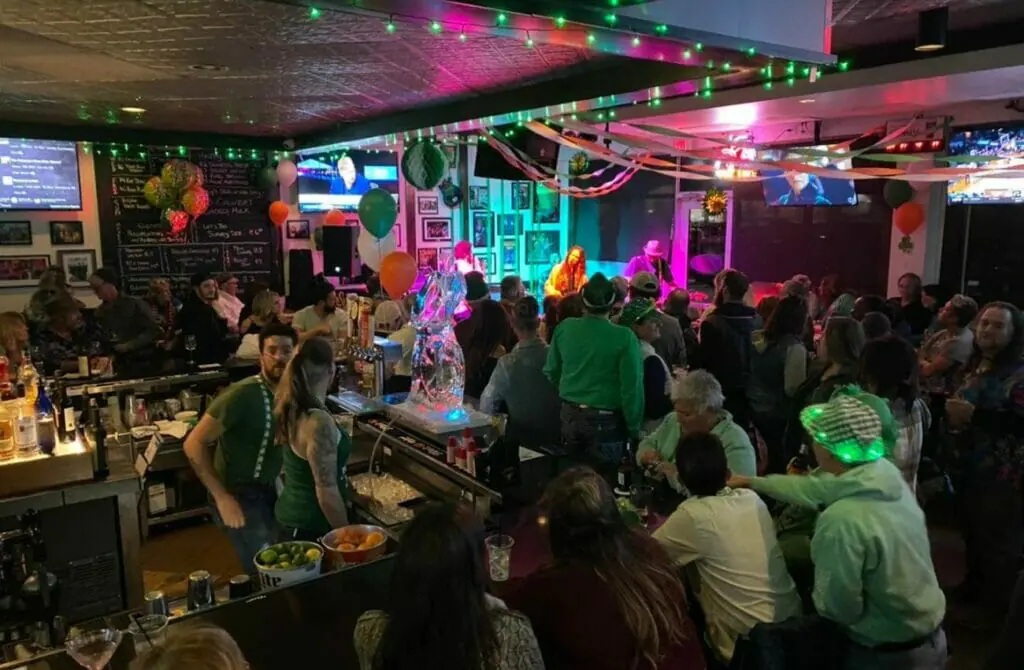 Rigby's Bar & Grill is a neat yet exciting diner that has simple and traditional food items. Some seafood-related items ooze the true feeling of being at the beach, which Rehoboth Beach is all about! Take a bite of a shrimp po-boy sub or add some salmon to one of your salads during one of their daily happy hours.
Beers start off at $3, as well as karaoke and live music for large gay friend groups that want a thrilling outing. Sit on the outdoor patio to have a look at the scenery while engaging with new companions, or sit inside at their formal dining tables for an organized dinner. You set the tone of your night at Rigby's Bar & Grill.
Conch Island Key West Bar and Grill
This bubbly bar and grill's motto is "You'll Love the Night You Can't Remember," which is certainly what all the returning guests are raving about. Live music is available each night for music lovers and eager dancers. A large menu of seafood items may seem overwhelming, but any choice is the right choice when picking from the menu.
Calamari, clam strips, conch fritters, or simple soft tacos is money well spent for all the excitement it'll give your taste buds. There are, of course, tasty alcoholic drinks that are sure to help your daily worries disappear as you unwind and dine with friends.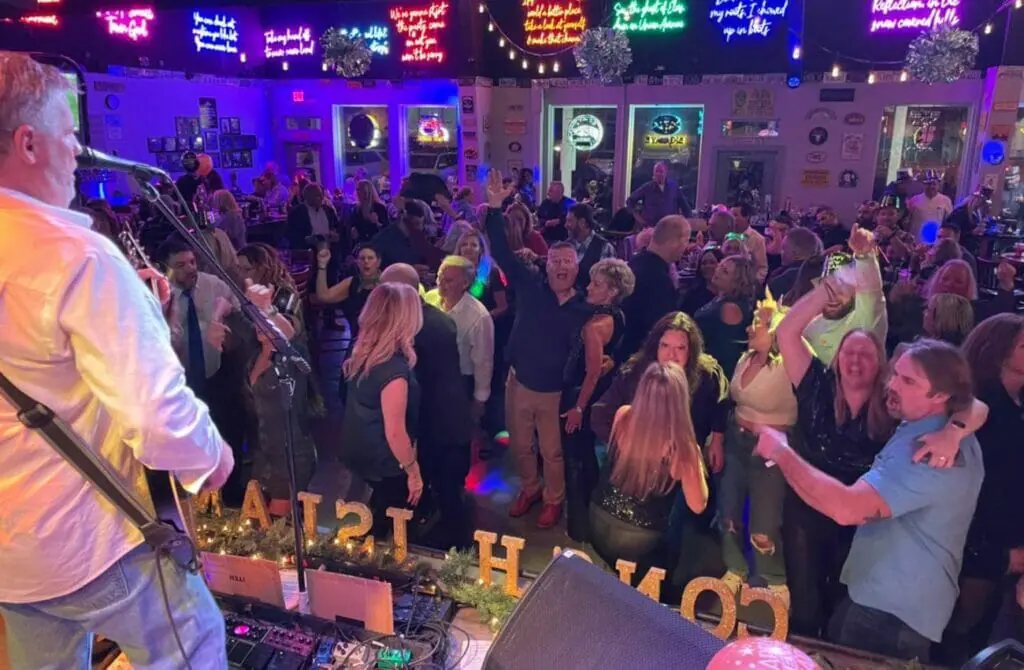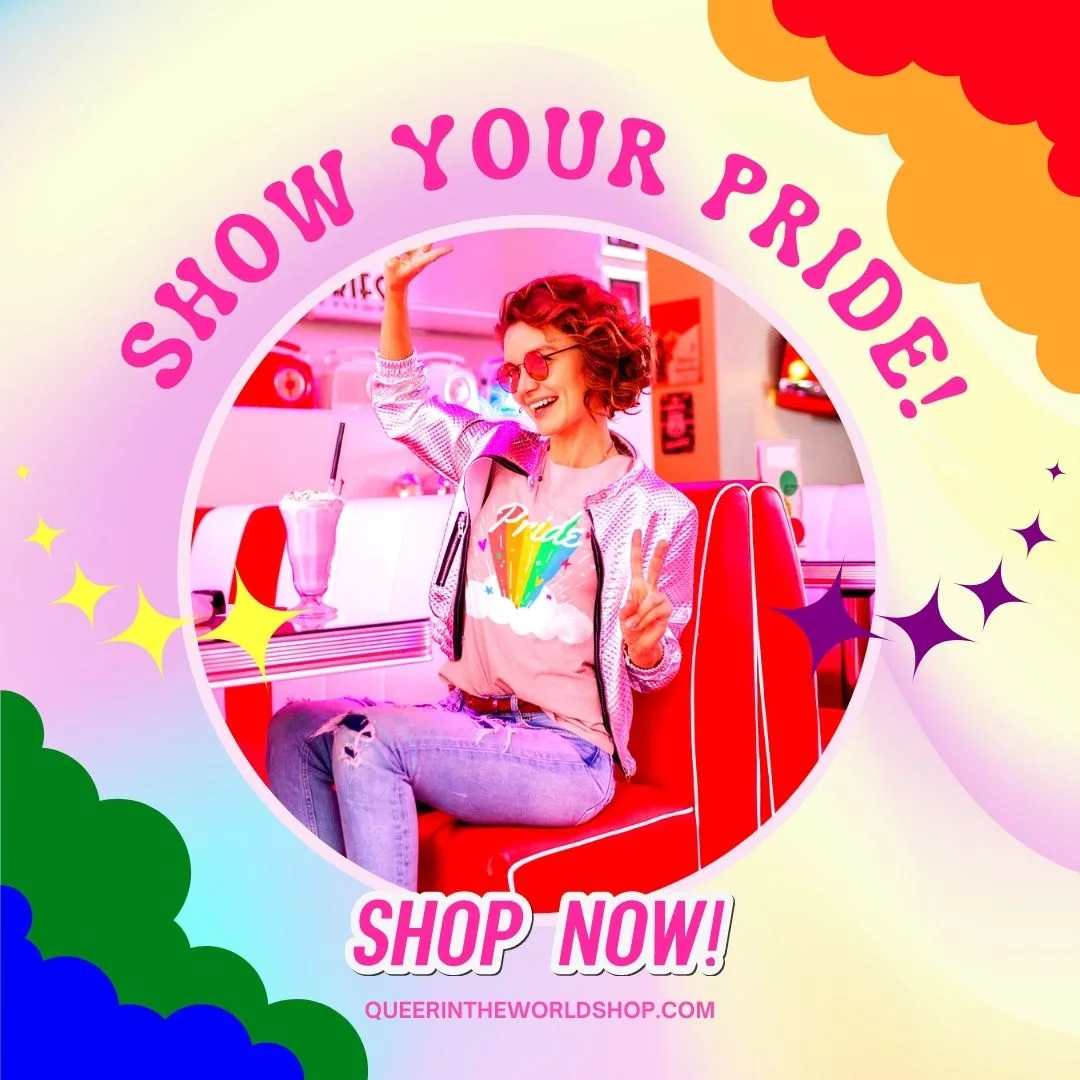 Open seven days a week, Blue Moon is eager to serve new customers. Occasional drag shows are hosted here as well as many other engaging events each week. Many seafood items are available on the menu, which is a recurring theme while visiting Rehoboth Beach. Enjoy a Mexican shrimp cocktail while playing bingo with close friends for a memorable night out.
Expand your palette with their wine-tasting event called Tasting Tuesday. Sunday brunch is also offered for people that want to start their day with a finger-looking meal to keep them full till dinner time.
Stingray Sushi Bar + Asian Grill
The chic and modern decor of Stingray Bar and Grill has locals running back for seconds. Asian-related cuisines are served here, which makes it a unique spot for people with a particular craving. These chef-inspired dishes bring in all types of crowds to try the delicious menu items.
The modern style Asian-inspired interior with a running fireplace in the background creates a classy, relaxing environment for those that want to unwind and dine. The aesthetic Insta-worthy meals and drinks are loved by all the residents of Rehoboth Beach for taste and look. Happy Hour is available for food and beverages, as well as $1 off wine and draft beers.
Try the Rehoboth Roll to commemorate your visit to Rehoboth Beach with a flavorful late-night meal. Visit one of Delaware's top restaurants for a flavor overload that you will never forget!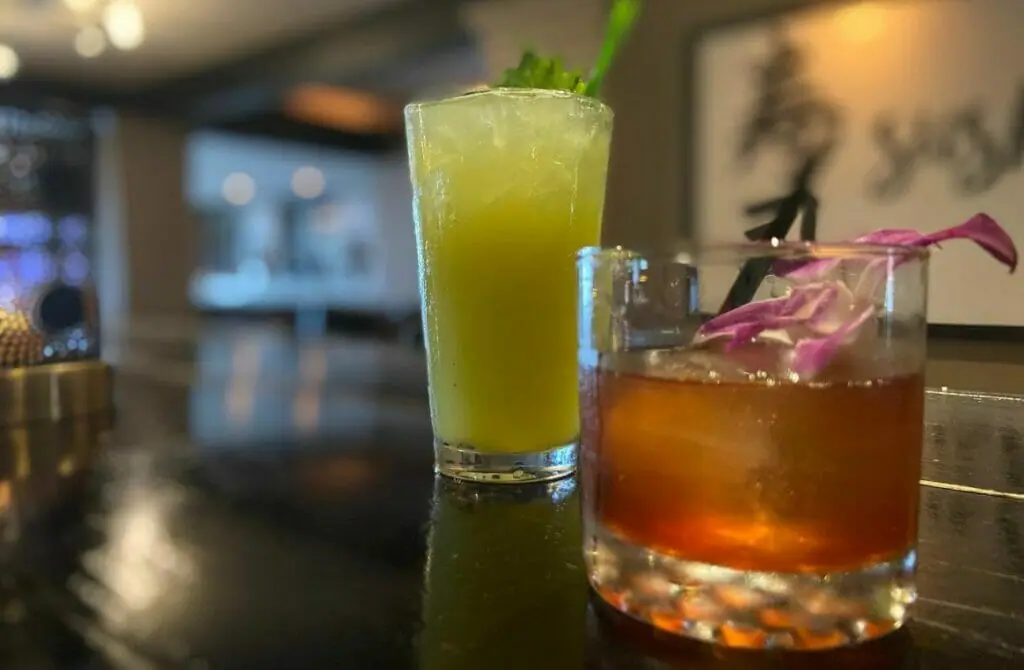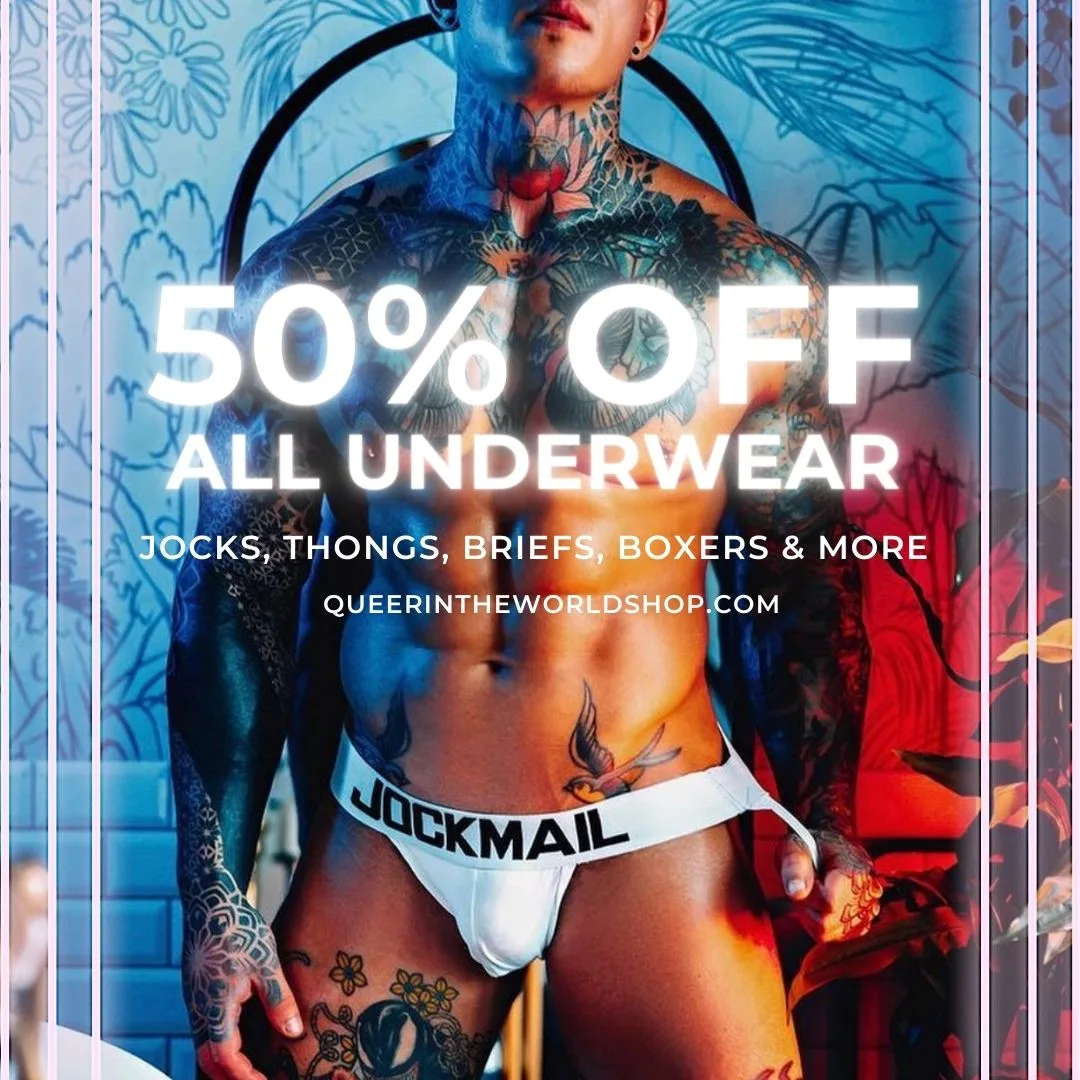 Gay Map Of Rehoboth Beach
Finding it hard to envisage where everything is in Rehoboth Beach? Hopefully, this queer-centric map helps where we have marked all the bars, clubs, parties, hotels, saunas, massages and more will help you stay in the spot best suited to you!