Washington, DC, the USA's capital, might be gigantic museums, historic monuments, and elected officials and public servants buzzing through the corridors of powers, but make no mistake, DC the City – away from the mall – is a completely different beast.
Edgy, artistic, oh-so-gay, and anything but boring. Together, the city and the capital combine to create one of the most tantalizing gay destinations in the world.
A city like no other – DC is steeped in power, history, politics, and culture – but also poses a lively gay scene, picturesque suburbs, thriving nightlife, and an enviable food scene.
In fact, the sheer number of LGBTQ-oriented things to do in Washington DC absolutely blew us away – and is the reason the gay scene here easily compares with more well-known cities like Chicago, Los Angeles, New York, and even San Francisco. Dupont Circle and Adams-Morgan are the main gaybourhoods where you will see more rainbow flags then star-spangled banners, but the diverse LGBT community is entrenched in every corner of the city – and you will be welcomed everywhere you go.
Foreigners might mistakenly assume the capital of such a divided country would itself be divided – but let us tell you: Washington DC is one of the most progressive, liberal and welcoming places in the entire country. A city that cares about all its citizens, and whose citizens support and celebrate each other's diversity – no matter who sits in the White House.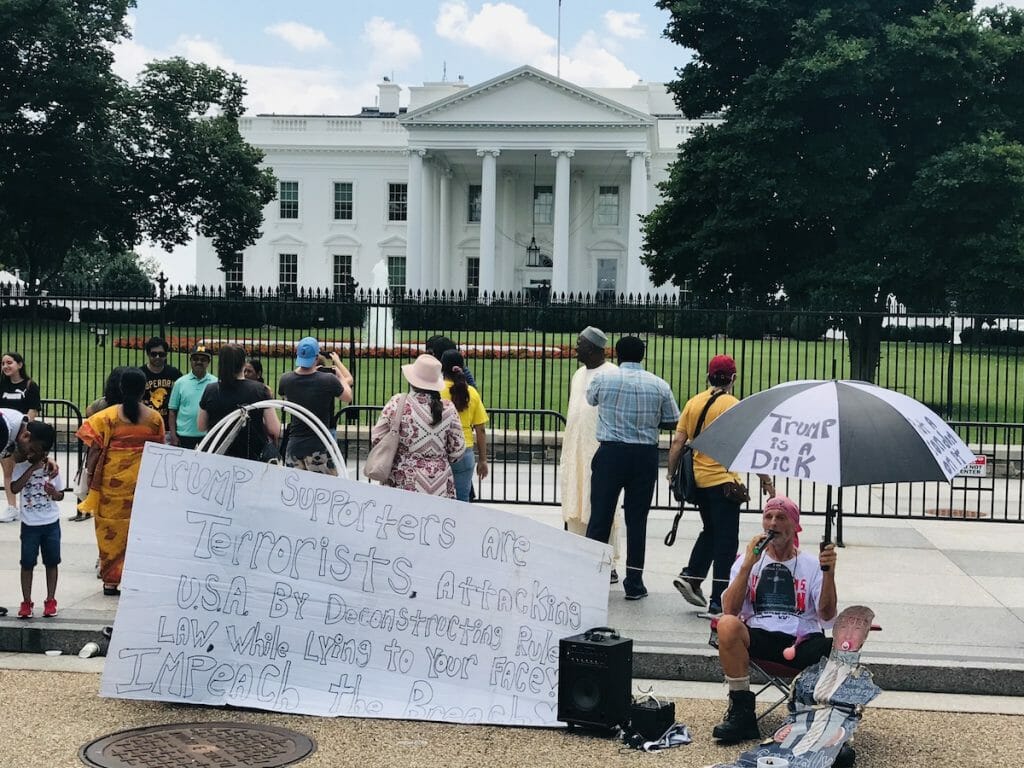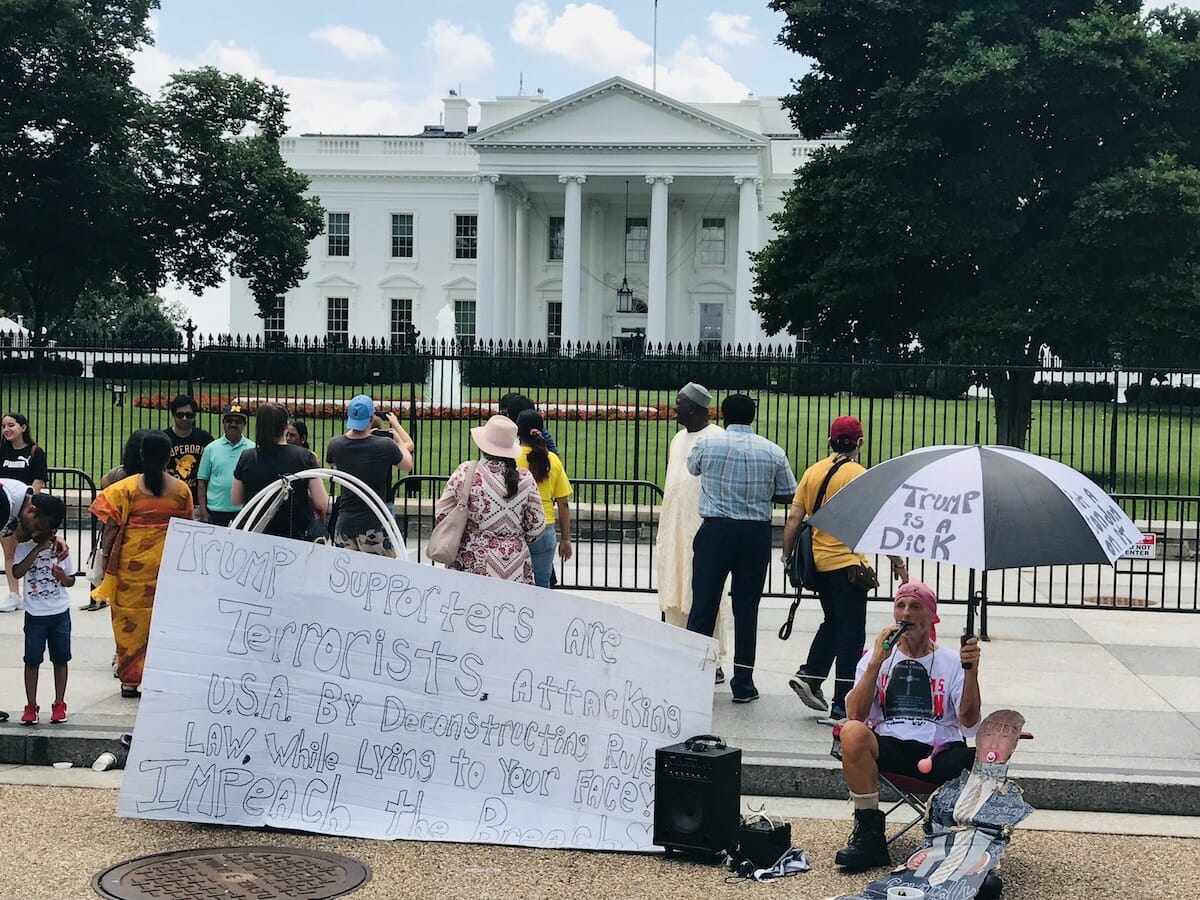 And what diversity DC has, with District of Columbia being similar to New Mexico, California, and Texas as states without any one racial group forming a majority of the population – Except DC isn't a state and its residents can't vote in Congress). Sometimes referred to as "Chocolate City" in the past due to its high black population increasing gentrification is rapidly forcing these historic communities out but dispute these changing neighborhoods, in D.C. remains highly segregated
Sexual diversity is also celebrated here, with not multiple pride celebrations taking place throughout the year for trans, black, Latinx, senior and other members of the LGBTQ community. There is hardly a weekend on the gay DC events calendar that doesn't have a protest, rave, fetish event, drag extravaganza or tea dance…
Our point is that it is not hard to find something fun to do here, and if you are ever stuck – well, the array of LGBT venues open to you is as diverse as the city. Of course, for those looking for an extra special reason to visit, there is always the Capital Pride, Mid-Atlantic Leather Weekend or 17th Street High Heel Drag Race – each of which is worth planning an entire trip around.
Political, energetic, intriguing, and utterly fabulous – Gay Washington DC has more to offer than any single guide could ever cover. But that won't stop us from trying…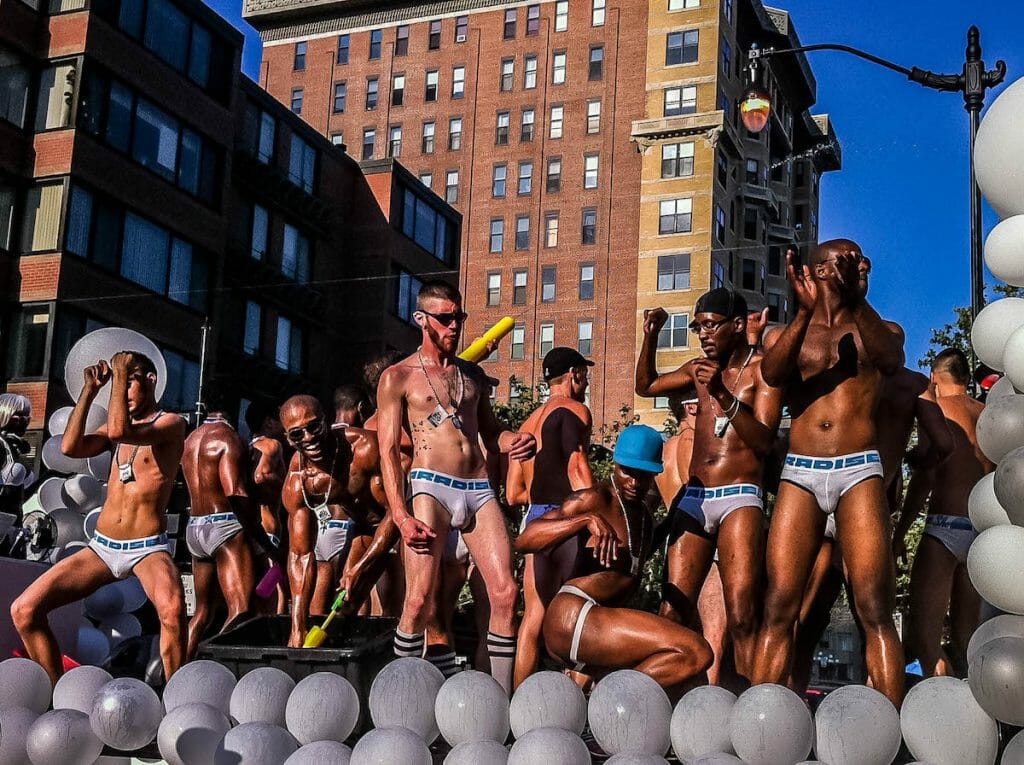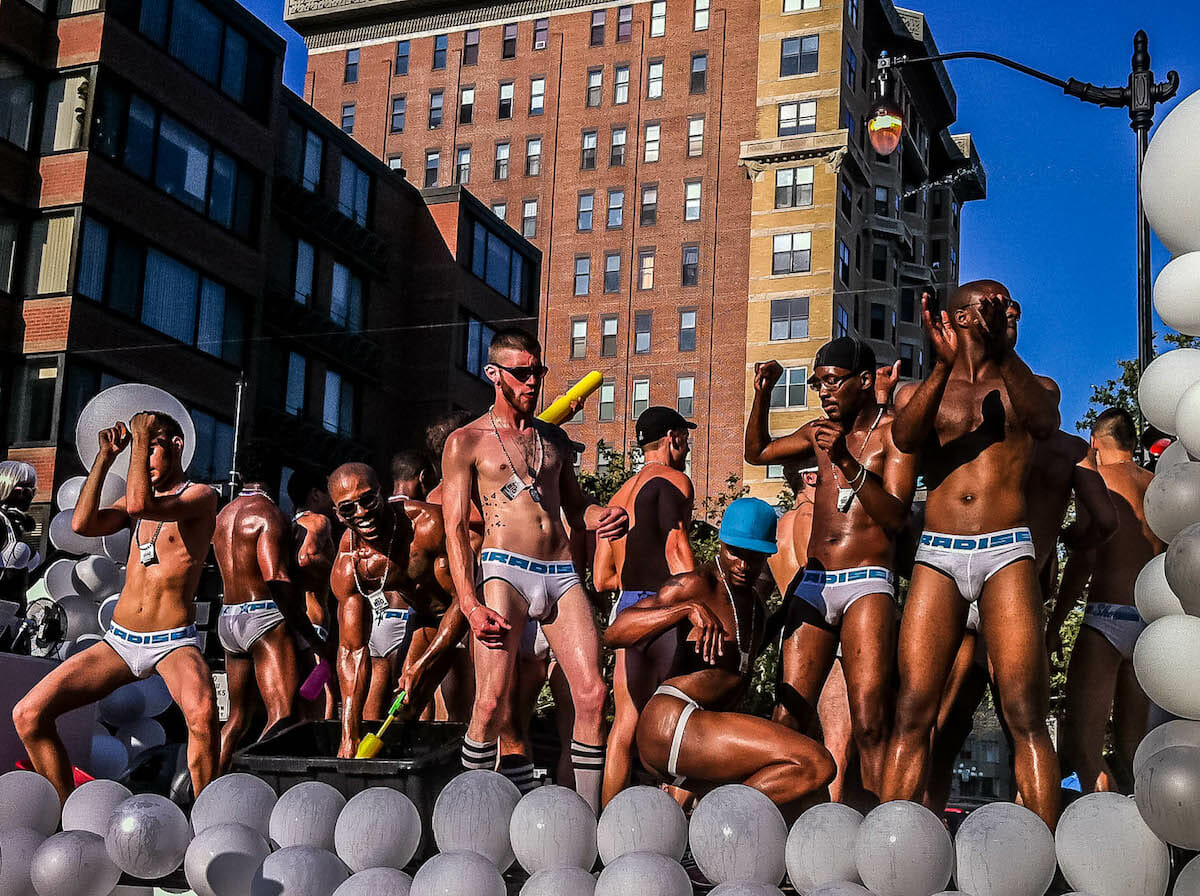 Gay Washington DC Guide: The Essential Guide To LGBT Travel In Washington DC USA
Grand, iconic, and the political hub, the USA's capital is bursting with a sense of power and history. Everywhere you turn, you see a site that bore witness to significant events, whether it's Martin Luther King's 'I Have a Dream' moment or the Capitol Building that has seen the majority of presidential inaugurations.
Imposing museums line the Mall, commemorating Natural History, American Art & Portraiture, Air & Space and African American History, among other things. They're symbols of the pride Washington takes in the country it represents and as such are always free and open to anyone. Among them, you'll find monuments to the past standing in the ever-present reminder of things that have been.
As well as the power of the past, Washington also stands as a symbol of the power of the present. The White House, Congress, and the Supreme Court are here, as well as the World Bank, the Pentagon and dozens of embassies. Do you know how in House of Cards there's that constant sense of powerful politicos striding? It's not entirely inaccurate! The city is throbbing with action, decisions are always being made and alliances were broken. As bleak as we might feel about the current situation, there is a morbid fascination involved in being so close to an ever-evolving plot.
Let's just not forget, however, that unlike fictional television, this is real life. As unbelievable as it often may seem.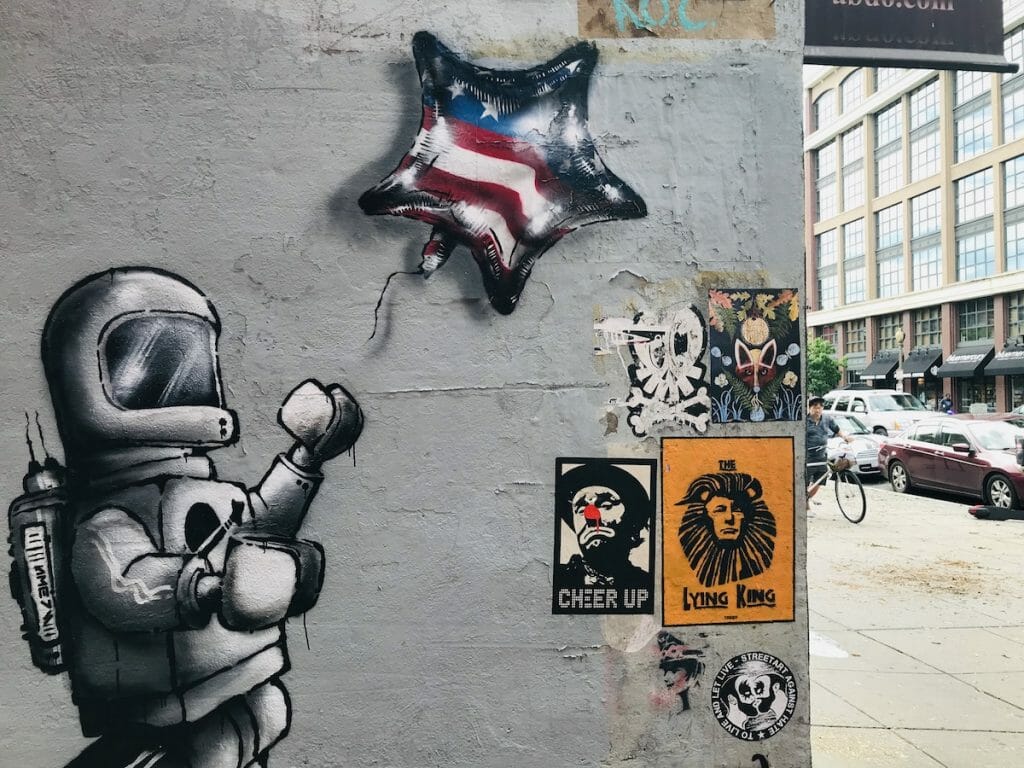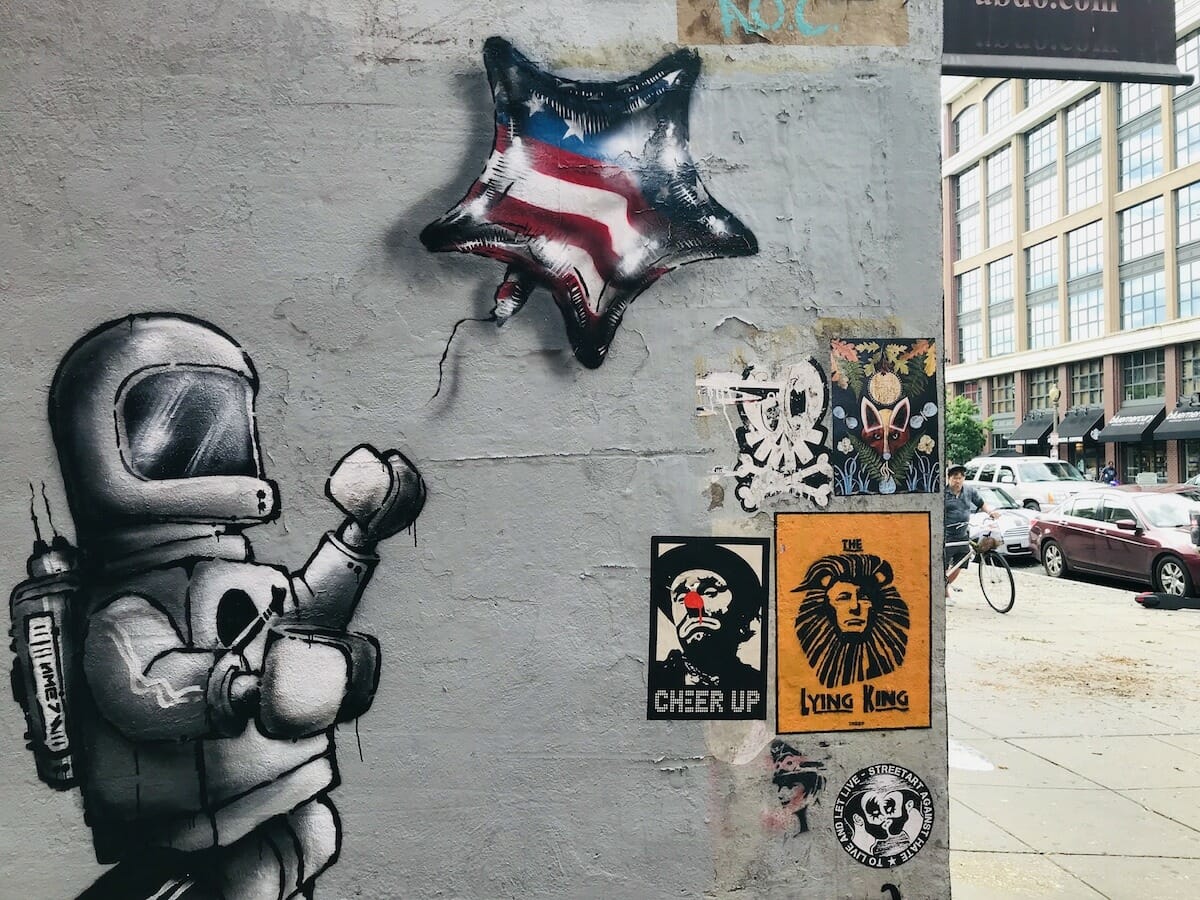 So far, we've painted a picture of a city that's interesting, but perhaps not all that warm – to brush Washington off as a sterile place would be unfair, however. There's actually a rich and varied arts scene here, from the National Theatre to independent ones. Jazz clubs are still going strong and you're never far from some live music in the evenings. Galleries, open-mic nights, comedy, and craft beer all thrive in this city packed with young, ambitious people.
With all this on offer, it'd be a mistake to limit your trip to DC to only a couple of days and your program definitely doesn't need to be limited to museums and monuments.
Are you relocating? This guide will help travelers discover the queerer side of the city. However, if you are lucky enough to be considering a move here, we recommend getting in touch with a local gay realtor. They can happily give you no-obligation advice and all the information you'll ever need to know about your new city. And if you then want their help to find your dream home, you are guaranteed fair, equal, and honest representation. No surprises or awkward conversations necessary!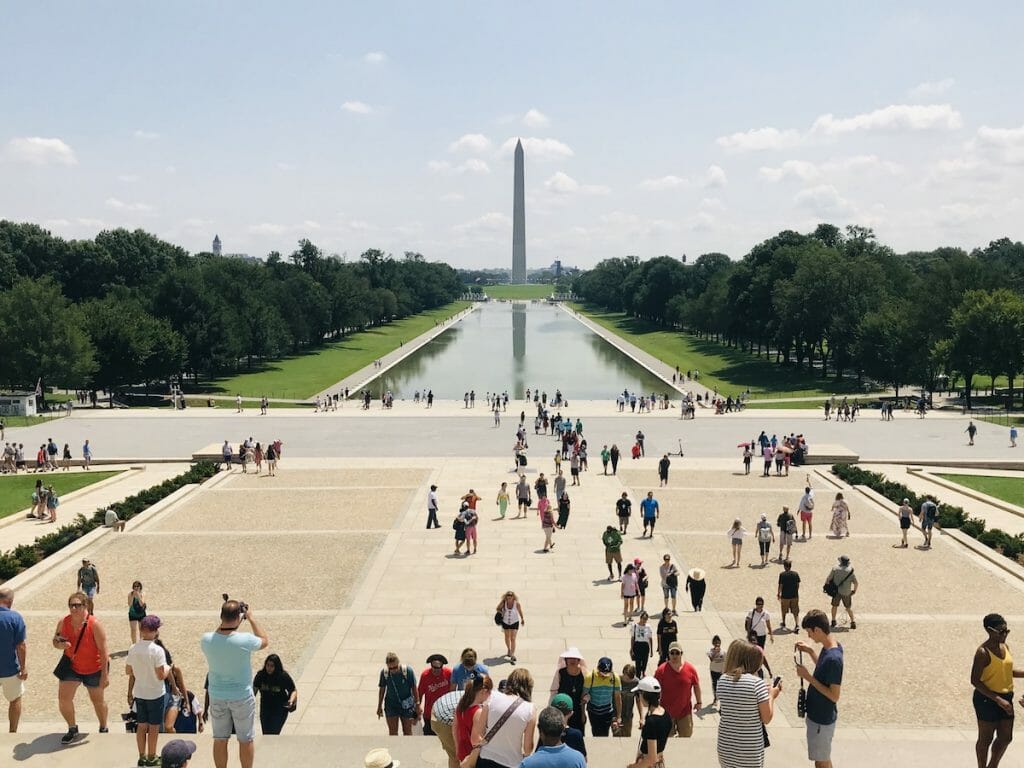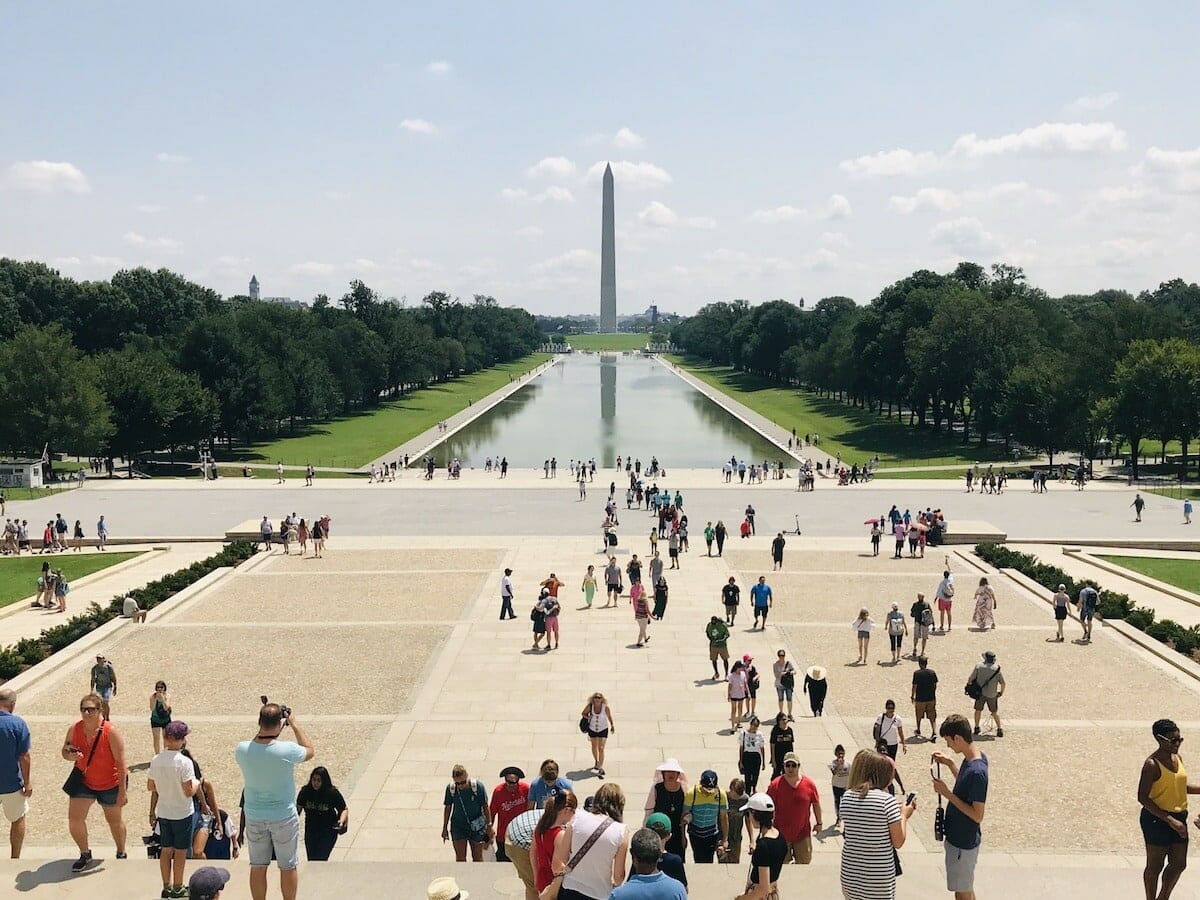 Top Highlights in Washington DC
The Wharf – From history to hip and happening, the city's newest waterfront district is one of our favorite spots in all of DC – and only partially because we just love being by the water. Open since October 2017, this mile-long stretch along the Potomac River is packed with restaurants, shops and recreation options. It's a gorgeous place to simply meander, people watching and soaking up the sun (if there is any!). If you're a water baby you can hire kayaks or paddleboards; if it's winter you can brave ice-skating. Restaurants include outposts of all Washington's hottest spots, from Nicholas Stefanelli's Italian Market and Restaurant to Fabio Trabocchi's Del Mar. There's also the 6000-seat venue The Anthem showcasing some great shows.
The Adams Morgan Neighbourhood On A DC Dinner Tour – If you didn't believe us about Washington being more than politics and history, this is the Urban Adventure tour to go on. It will open your eyes to the wealth of culinary delights that lives in this city as well as teach you more about one of DC's most ethnically diverse areas – Adams Morgan. You'll visit some of the neighborhood's hidden gems, trying a variety of six dishes and heading stories about the impact of the area. From traditional American BBQ to Middle Eastern dishes to a sweet treat rounding it all off, your taste buds will thank you. The cocktail helps, as well! It's a great way to meet people, whether that's other travelers or the locals you chat with, and you even get some exercise (so all those calories don't count, right?). Our guide, William, was utterly fabulous and went above and beyond to help explain to us the queer aspect of this neighbor, DC's history of activism, and to make recommendations for the rest of our trip to Gay DC.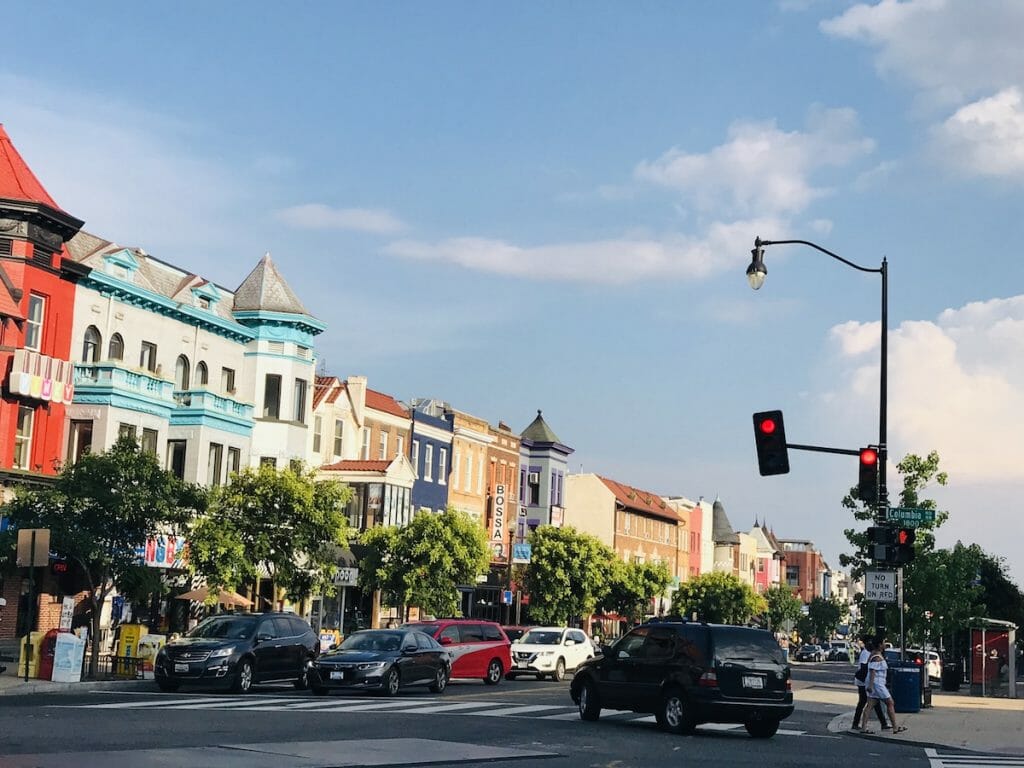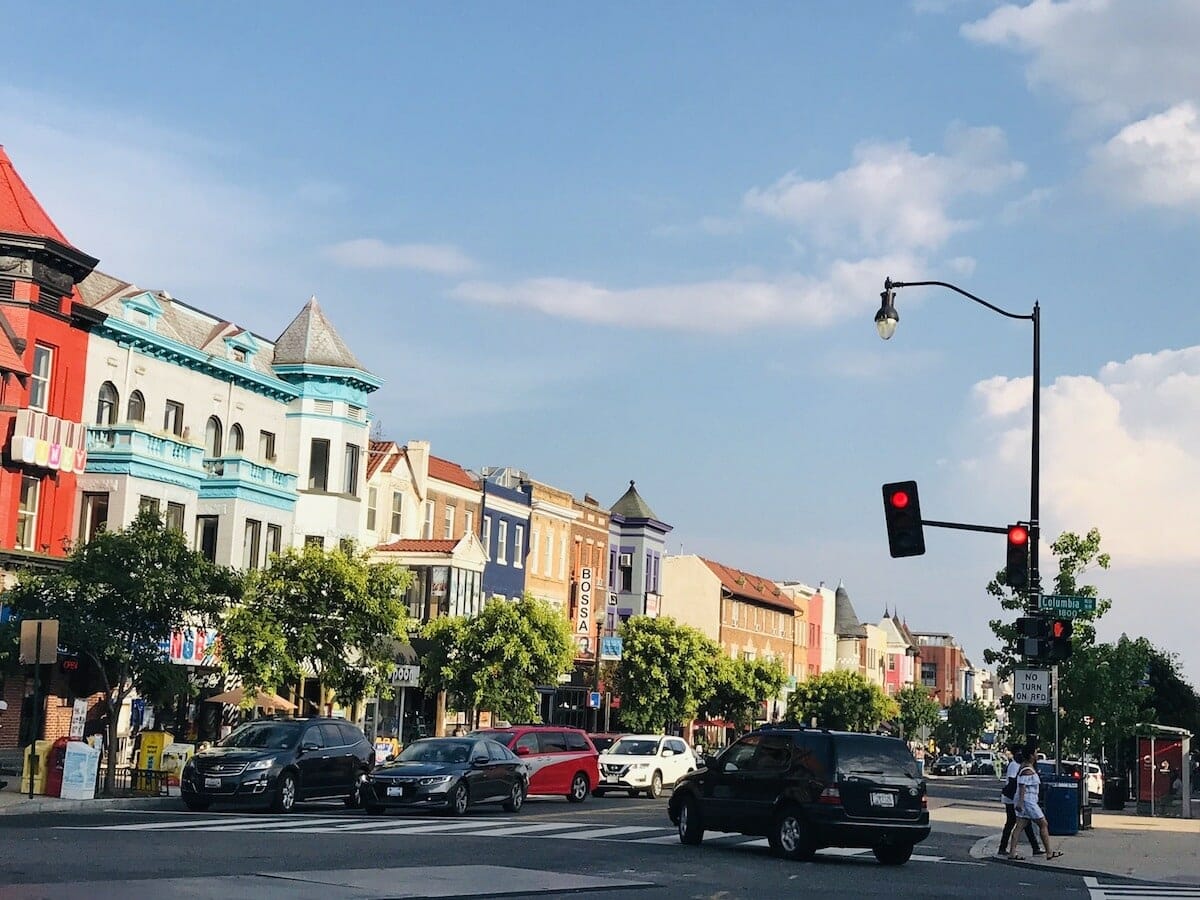 Drag Brunch at Nellie's Sports Bar – Perhaps one of the more surprising things to do in Washington DC is this fabulous drag show in a sports bar, with a side of eggs, bacon, and mimosas. Yup, you heard that right. Turn up at this big, white building on a corner on U Street on Saturday or Sunday and you'll be ushered to a seat, a Bloody Mary or mimosa will be put in your hand and before you know it, you'll be chowing down on pancakes while queens do an opening cheerleader performance. This drag show is anything but a drag…It's very interactive (i.e. be warned: there's audience participation) as the queens dance between tables or even do some acrobatics from the ceiling beams. You can sing along to Rhianna or be taught how to twerk – or enjoy the show with your drink in hand. Brunch has never been so fabulous.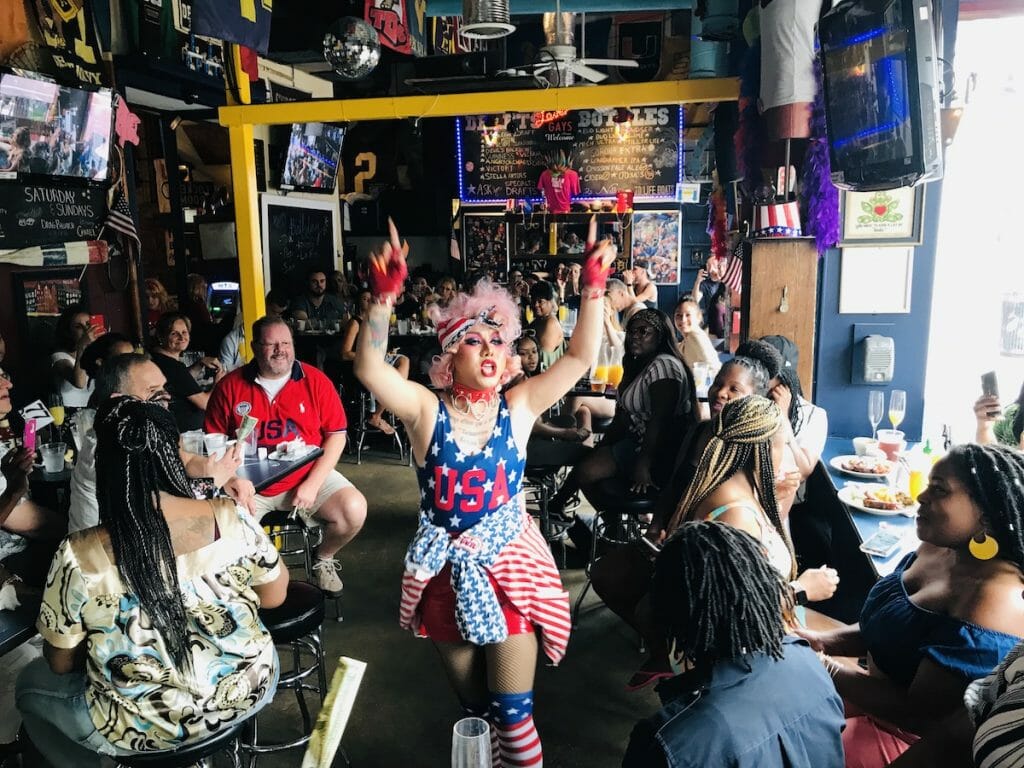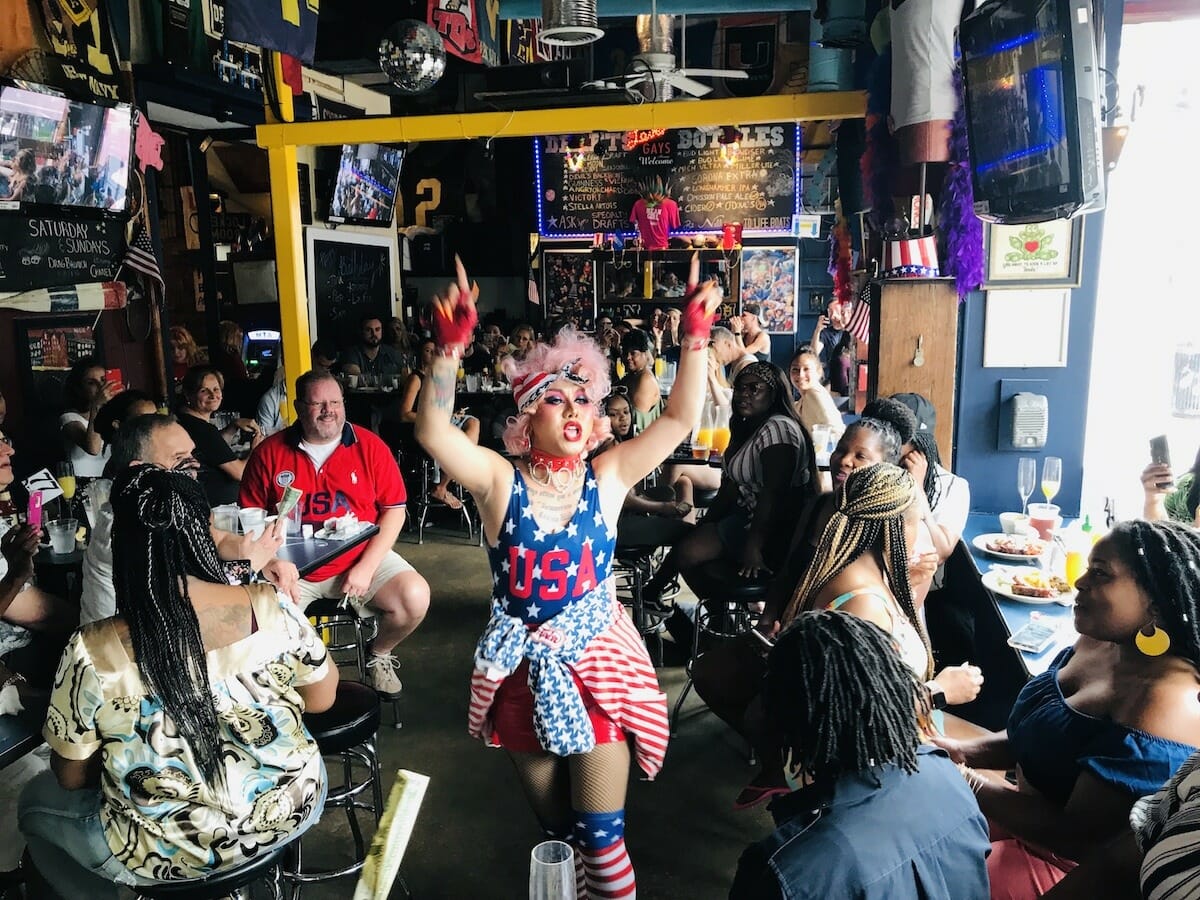 Union Market – A hall where all our favorite types of places live under one roof? Point us in the right direction! The former Union Terminal Market has undergone a bit of a resurgence as a gourmet food hall with tons of casual dining options. It's extremely important to come here hungry as you'll basically want to try everything, from the Korean tacos to the scrumptious doughnuts to the homemade pasta. If you come with a group, there's something for every taste.
Monuments Bike Tour – We mentioned already how many monuments there are to see in DC, so why not catch them all on a fun and breezy bike tour? This way you'll get to see all of the city's 'Greatest Hits' without feeling like you're endlessly trekking between statues. The tour will take you to the Lincoln and Jefferson Memorials, the Washington Monument, the Martin Luther King Jr. Memorial and more. It's a more fun way to introduce kids (and some reluctant adults!) to American history and you'll relish getting a chance to see more of the city as you freewheel around. Informative guides add to the experience and you'll get plenty of time to dismount and explore each spot, before you're speeding off to the next one!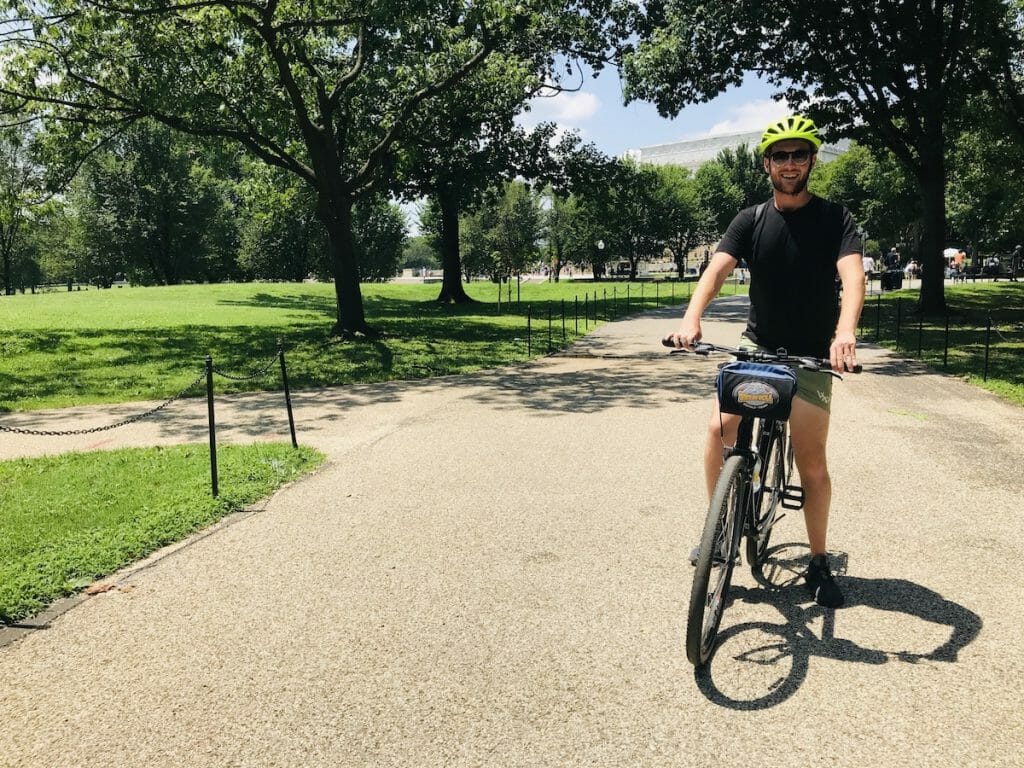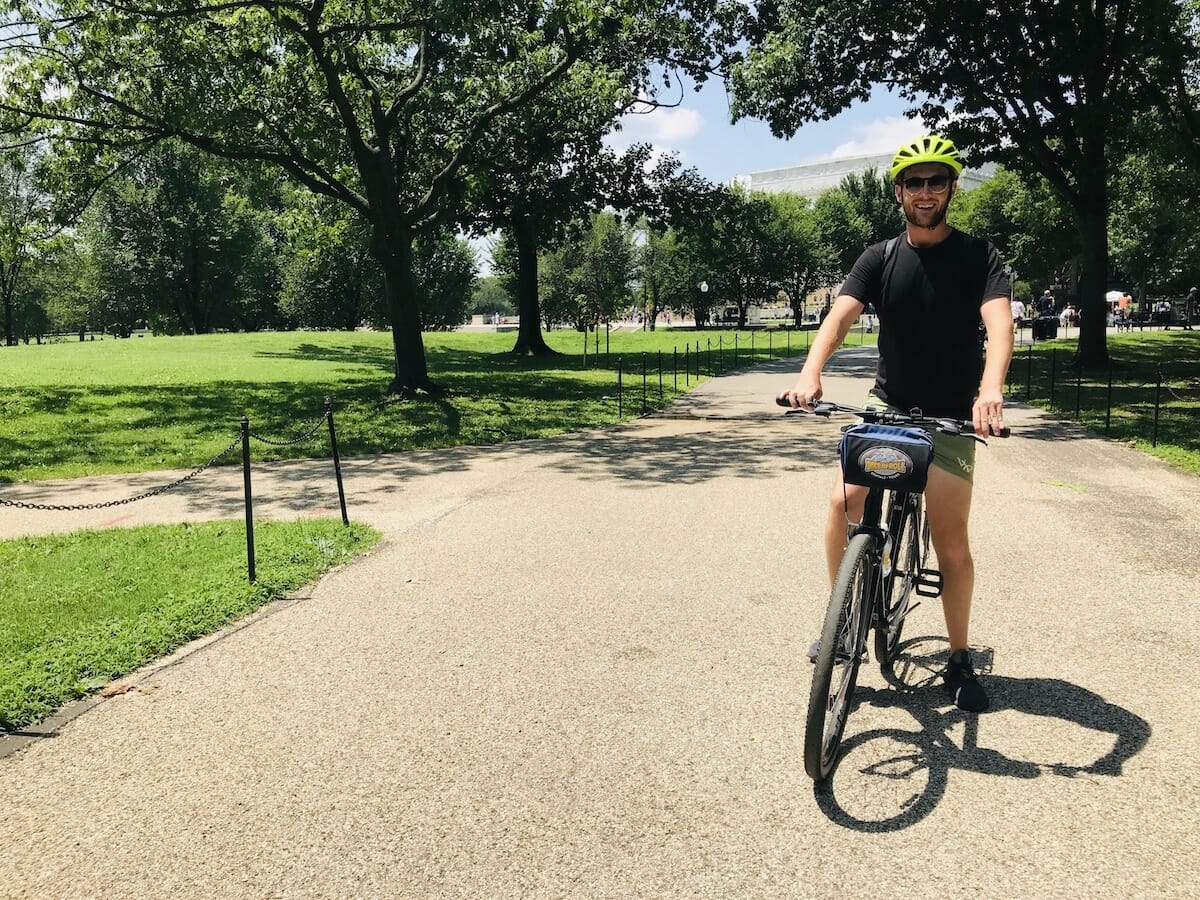 Succotash – We firmly believe that every trip should involve at least one 'all-out' dinner, even when you're on a budget. If you're in our camp, then make Succotash, baby of "Top Chef" alumni Edward Lee, your 'all-out' choice. Located in a former bank oozing grandeur, this Southern-inspired restaurant serves up unique food that doesn't hold back on flavor or portion size. Between the soaring ceilings and marble floors, you can feast on smoked chicken wings with a side of white BBQ sauce, chocolate-Bourbon pecan pie, outstanding ribs, and spicy crawfish. The cocktails match up to the food in inventiveness and quality, while everyone working here gives off a positive and welcoming vibe. Commit to treating yourself on your DC trip and make a reservation now!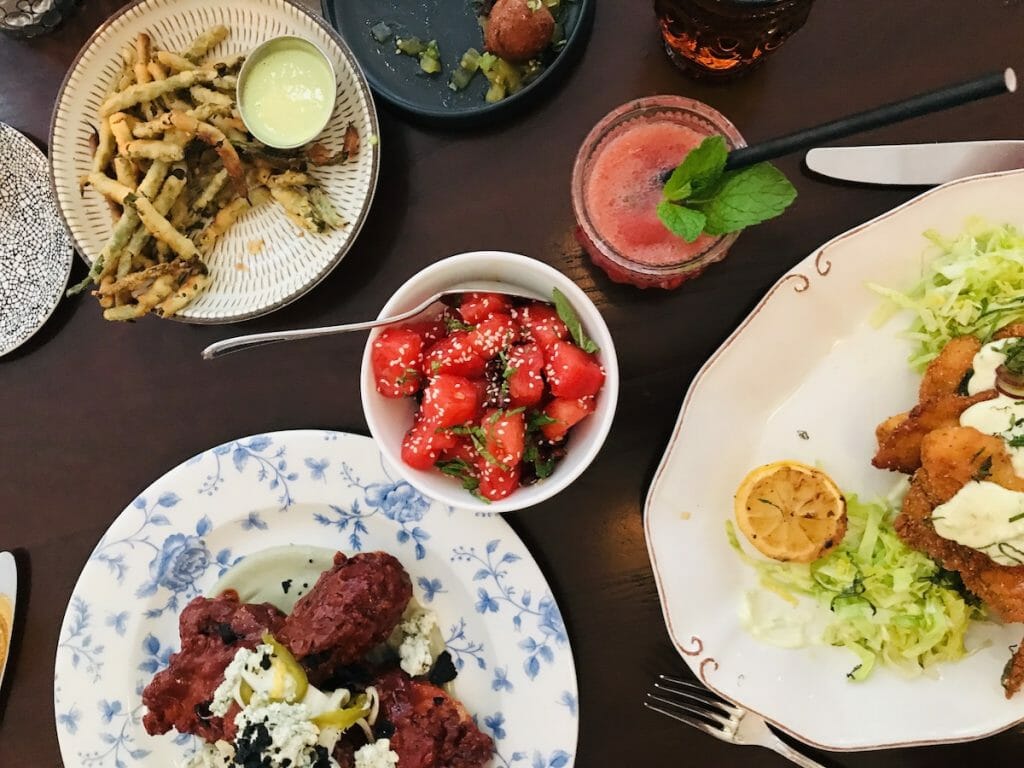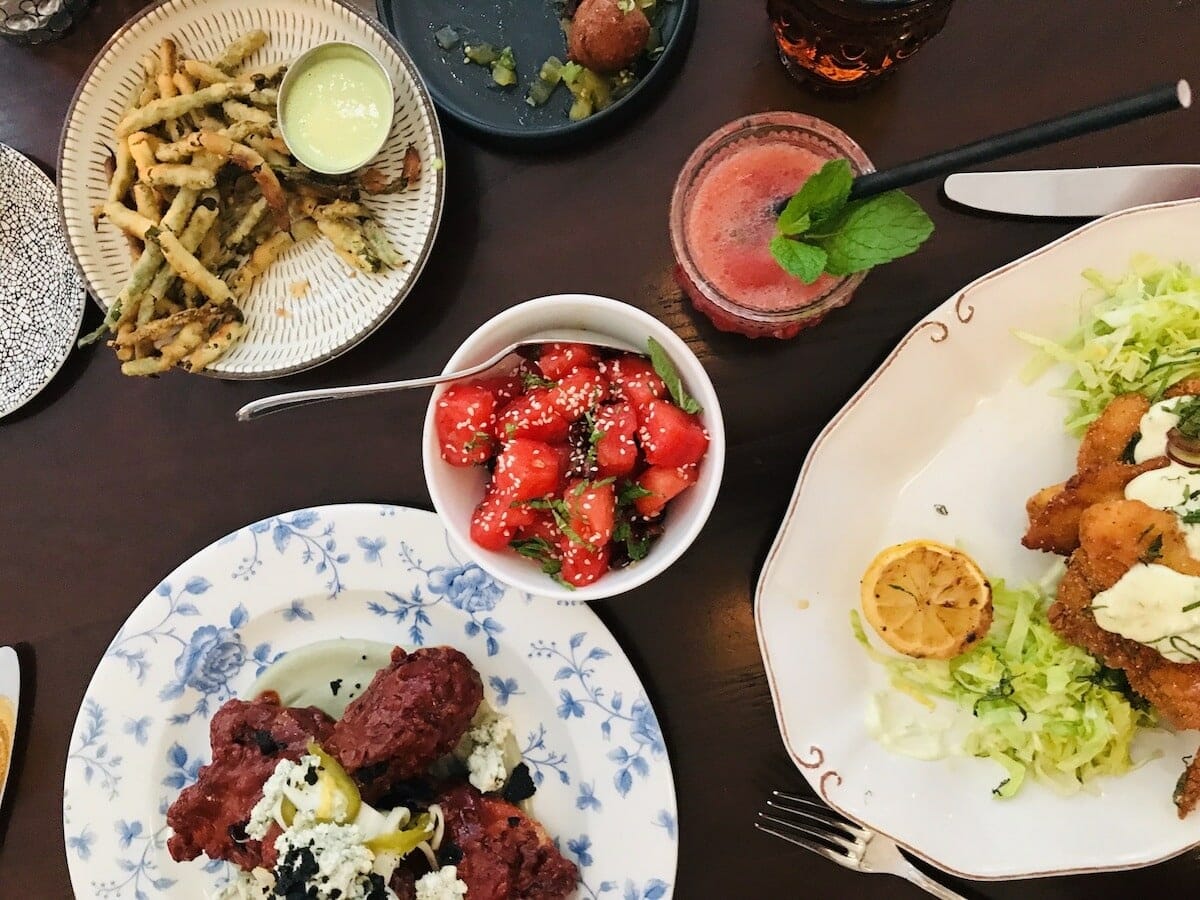 DC Museums – Washington DC had some of the best museums in the country? And how they were free? Well, this selection of free museums will astound you, making them easily among the top things to do in Washington. Do some research in advance and choose where you'd really like to visit, otherwise, you might end up a little overwhelmed with choice. The Smithsonian Institution includes 19 museums, 11 of which are on the Mall. Among them are the American History Museum with its eclectic collection that includes Julia Child's kitchen and a muppet; the Natural History Museum and its elephant; the National Air and Space Museum and the National Museum of the American Indian. These are only a few and each one is jam-packed with exhibits, stories, and history. As well as the Smithsonian museums, there are other, smaller museums lining the Mall that have equally as much to discover (and might be less crowded!).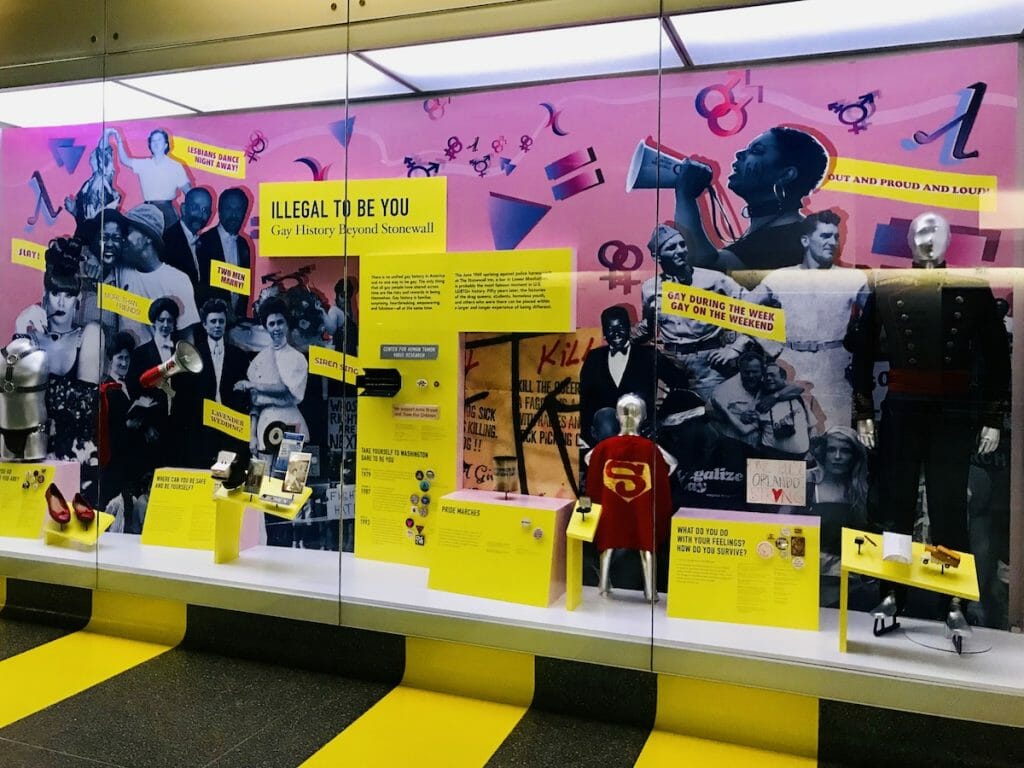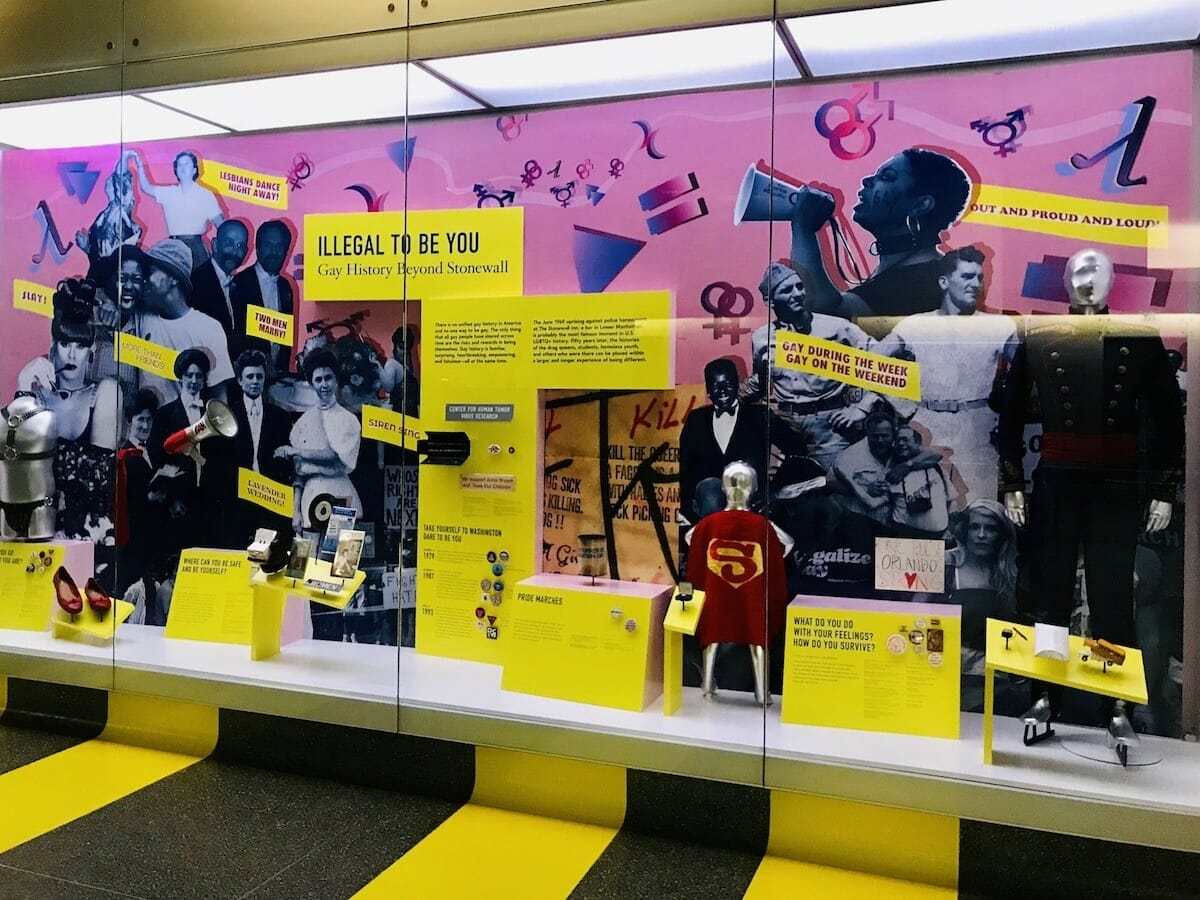 Steven F. Udvar-Hazy Center – One of the Smithsonian museums not on the National Mall, the two massive hangars that make up this partner to the National Air and Space Museum are packed with dozens of aircraft and spacecraft. Dare we say it; we actually prefer this annex to the Air and Space Museum! It's not just because we could gawp at Concorde, space shuttle Discovery and the like for hours, but because of all the interactive exhibits. Visitors can really explore the world of aviation and space travel at a deeper level through the discovery stations and science demonstrations, not to mention the Airbus IMAX Theatre. Flight simulators give you insight into what it's like to walk in space or fly a fighter jet. Basically, you'll exclaim "COOL" a couple of dozen times while wandering around this center!
The Museum Of African American History and Culture – One of Smithsonian's most important and most worth visiting museums is the National Museum of African American History and Culture. In fact, it's so popular and so worthwhile that you need to book tickets in advance, although it's also free. There is 85,000 square feet of exhibition space and nearly 3,000 objects. It says a lot that while average visiting time at most DC museums is 2 hours, at this one it's 5. It's a relatively new museum (it was opened by Obama in 2016) and it's utterly compelling and so well done. It tackles a tough part of American history with compassion and intelligence. You begin in the 'Slavery and Freedom' exhibition before moving up through floors and galleries focusing on community and culture. As well as artifacts and art, there are state-of-the-art interactive components and interpretive panels. Given that DC is approximately 50% black, this incredible museum is vital in understanding 'Chocolate City'.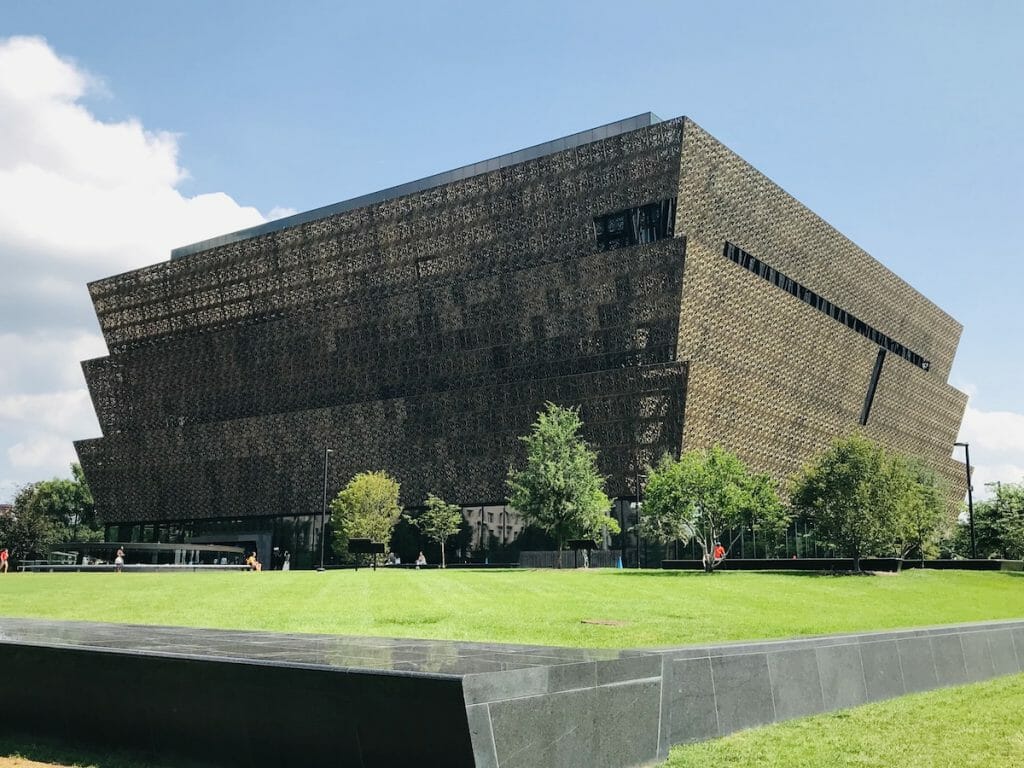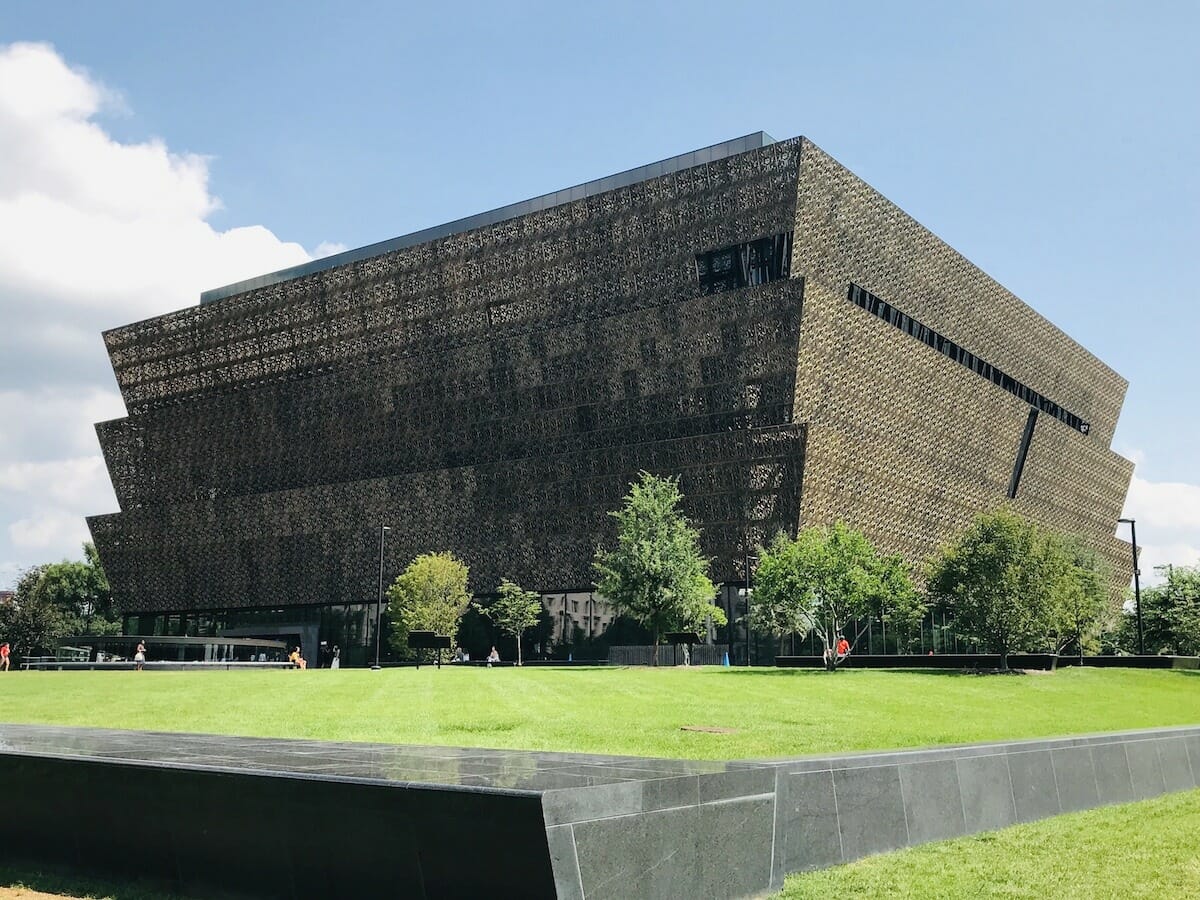 Gay Annual Events in Washington DC
As a paradise for the LGBT community, Gay Washington DC offers a wonderful line-up of annual events for gays, lesbian and transgenders and – well, anyone who wants to be involved!
These signature gay events are just the biggest and best, however no matter when you visit there is sure to be something on (which is why we really recommend locking your Washington DC hotel down in advance…). Seriously, we are not kidding – DC has more queer events than almost any other city we have explored and we are exhausted just thinking about it. Pride Month in June things go into overdrive but you might also want to plan a visit during September as there is no better place to ring in LGBTQ history month than in the nation's capital.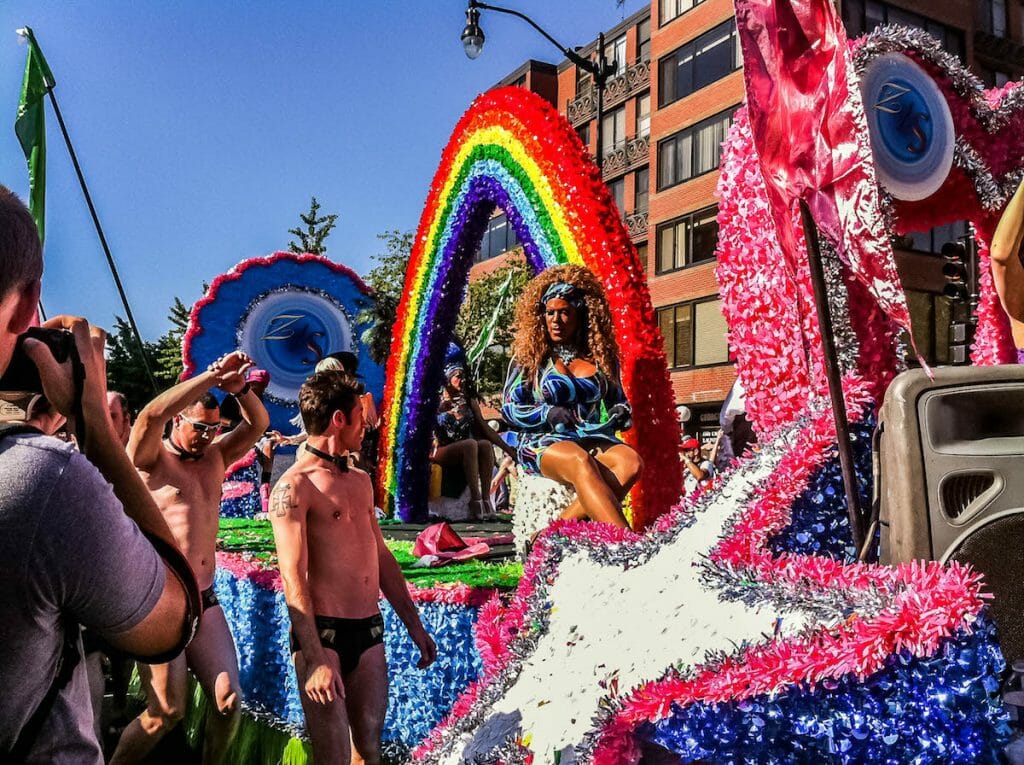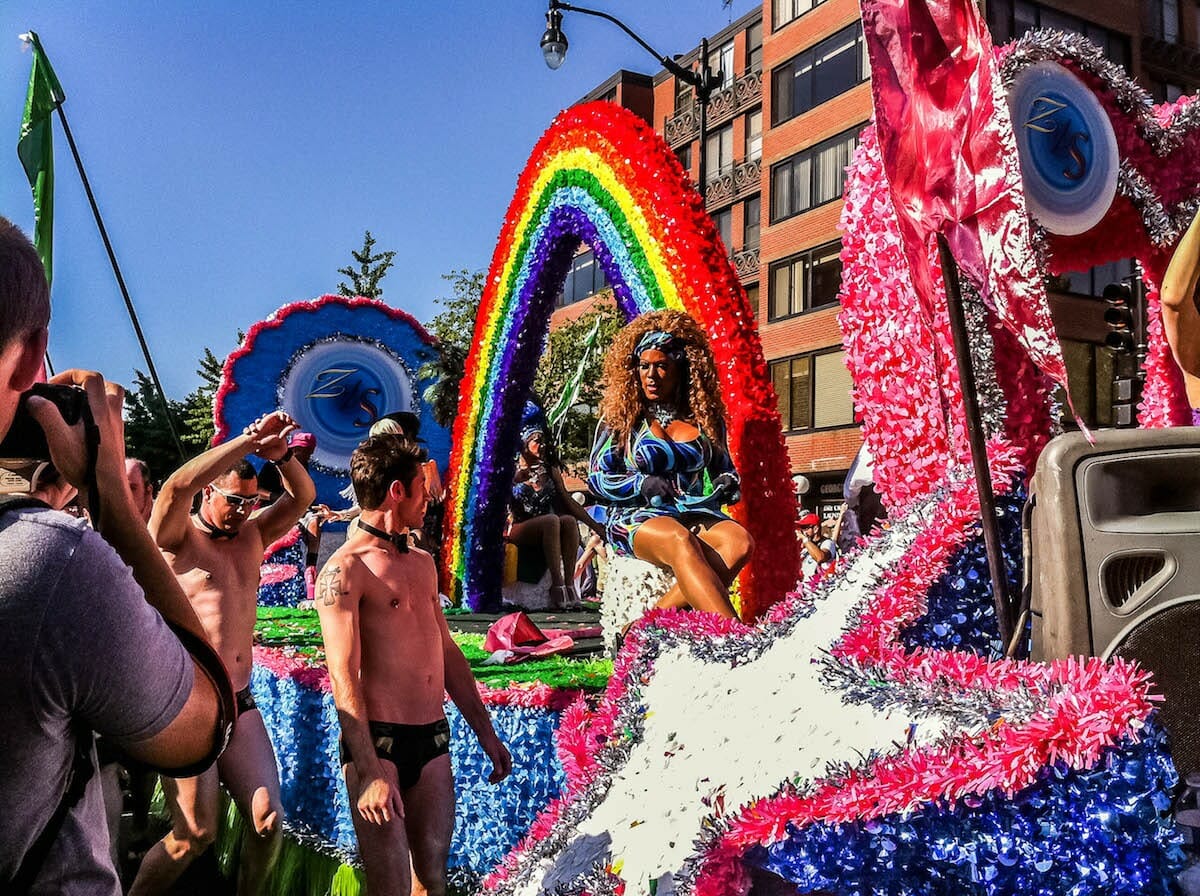 Mid-Atlantic Leather Weekend – The gayest week of the year after DC Pride Week and taking place every January…Yasss Daddy! A fabulous three-day weekend for all things leather with exhibits, cocktail evenings, dance parties, the famous Mr. Mid-Atlantic Leather Contest and more. Tickets sell out every year so be sure to book in advance.
The Cherry Fund – Established in 1996, this annual party held in April is hosted by a not-for-profit independent, all-volunteer organization that serves as a spark to ignite the dance music community for a greater good. The Cherry Fund actively raises funds to support the HIV/AIDS service and prevention community via charity dance events. Over the years, CHERRY has collaborated with the biggest, most progressive names in dance music, to host some of the largest parties in the mid-Atlantic – right here in DC. The popularity of these fundraisers and the over 1.2 million dollars raised last year demonstrates the idea that Washington can host an annual charity event on the level of those held on Fire Island, Miami or Montréal – and are absolutely not to be missed if you are in town.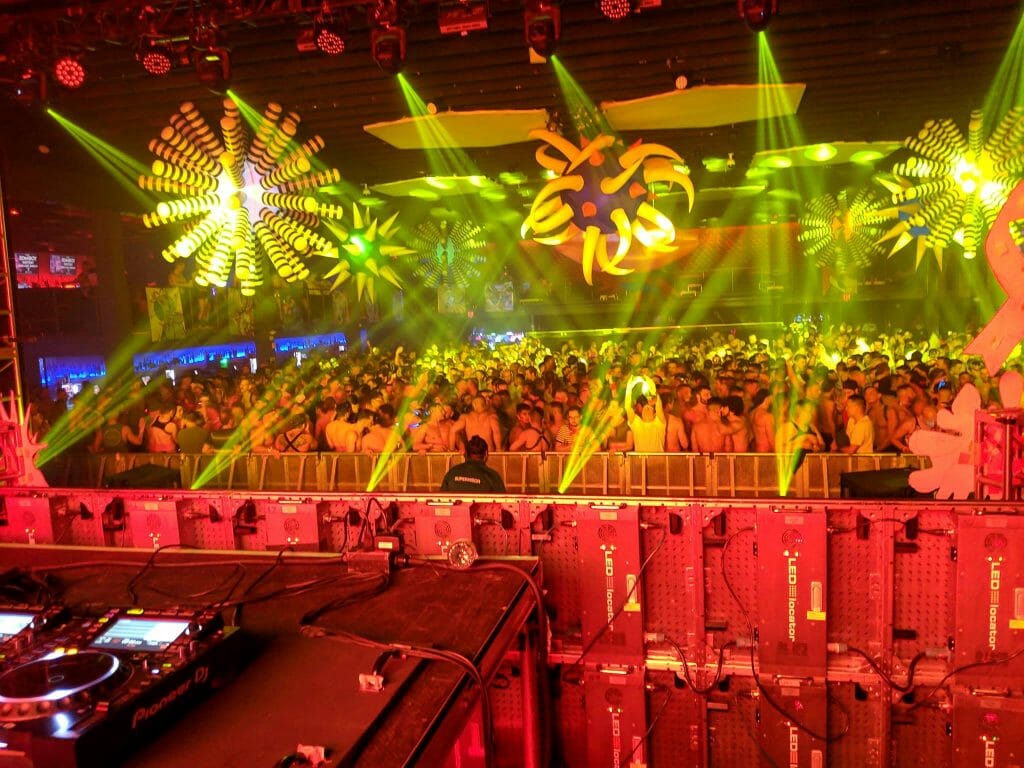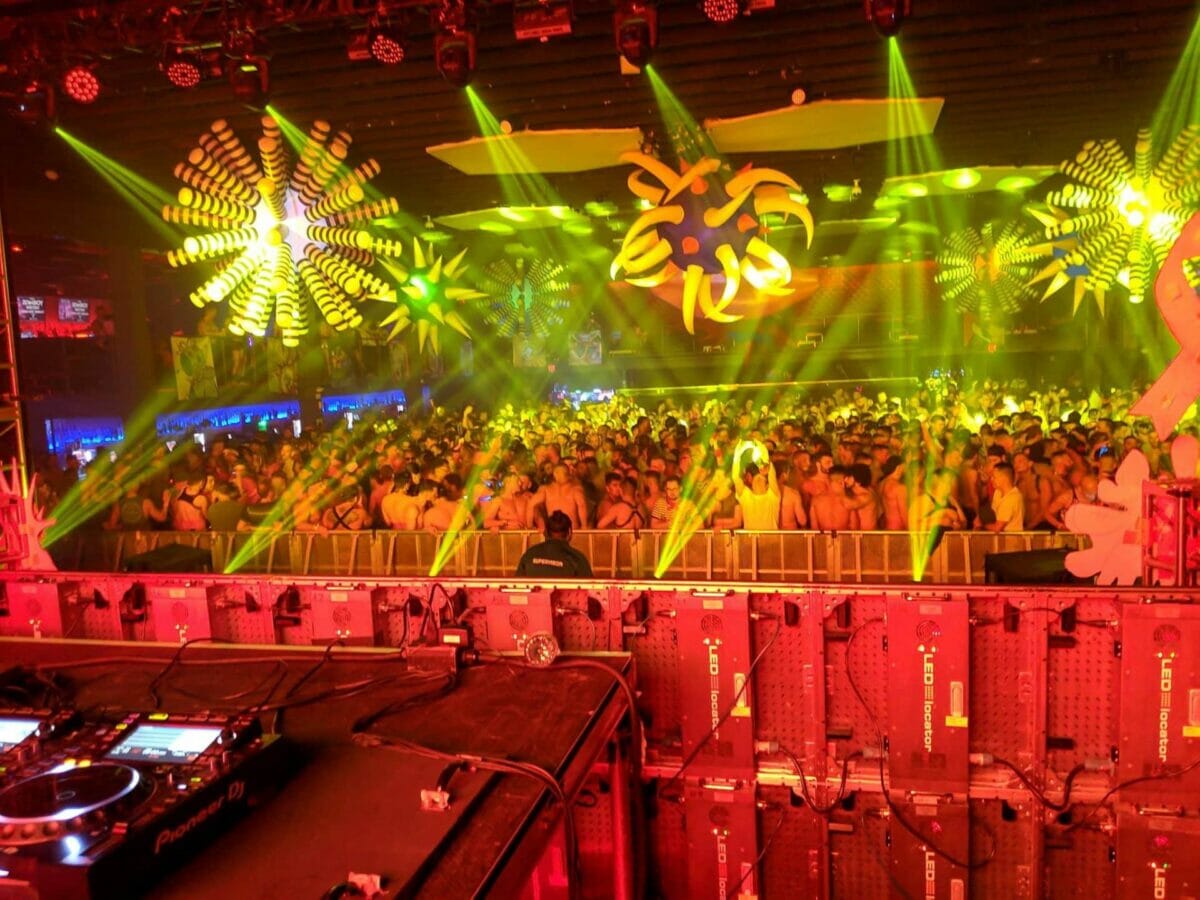 DC Leather Pride Weekend – The leather scene is strong in DC, and each May leather lovers from across the USA and beyond flock here for a debaucherous weekend of events hosted across an array of local venues. This Play Parties, a Kink Du Soleil Expo, a leather drag brunch, tea dances and Happy Hour with the Mid-Atlantic Rubber Collective.
DC Black Pride – Almost 30 years after the first DC Black Pride drew 800 people to Banneker Field for a day themed "Let's All Come Together," more than 300,000 members of the lesbian, gay, bisexual and transgender community of African descent and their allies continue to descend on Washington, DC during Memorial Day Weekend in May to celebrate the beauty of a shared community and raise awareness and funding for HIV/ AIDS in the name and spirit of Black Pride. Equal rights have increased in the United States and many places around the globe over the 30 years. Yet many LGBT men and women of African descent continue to feel the need to develop a community to stand against HIV/AIDS, homophobia inspired violence and the bigotry that exist in the world. DC Black Pride fulfills this need. DC Black Pride was the catalyst for what is now referred to as the Black Pride Movement. Since the birth of DC Black Pride, more than thirty other Black Pride celebrations now take place throughout the world, many using DC Black Pride as the model. DC Black Pride is so much more than just parties with balls, poetry slams, panels, awards and more.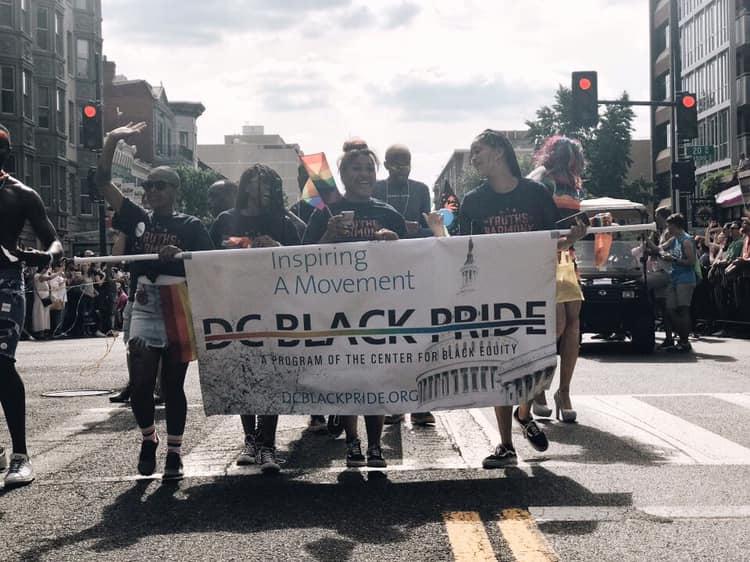 Capital Trans Pride – Held in May, this amazing weekend draws together members of the transgender and gender non-conforming community, allies, colleagues, family, and friends for a weekend of celebration, workshops, networking, and panel discussions on a variety of issues important to the Trans community.
Metro DC PFLAG Cocktail Party – A evening of fun, tasty beer, a silent auction, and a guest performance held annually in May. All ticket sales and silent auction proceeds go towards supporting the programs of PFLAG in DC.
Rainbow Families Annual Family Picnic – The annual picnic organized in September by this non-profit organization that supports and connects lesbian, gay, bisexual, transgender, and queer (LGBTQ) parents and prospective parents in the DC area by providing educational programs, advocacy, social events, and discussion forums. Spend the day connecting with other LGBTQ+ families at Hillwood Estate, Museum Gardens' gorgeous urban oasis – though if you cannot attend they often have another picnic in July.
17th Street High Heel Drag Race – Aninformal costumed drag queen race held each year in October on the Tuesday before the Halloween holiday. Watch as thousands of spectators come to Dupont Circle to watch as 100 or so costumed drag queens show off their elaborate outfits and race down 17th Street. Bars and restaurants along the route prepare special drinks and dishes for the occasion. Up to 100,000 people attend, and the insane popularity of this event has inspired others globally from Auckland and Sydney to London and Berlin.
2017 17th Street High Heel Race Washington D.C.
The Miss Adams Morgan Pageant -Held annually in October, this is the Halloween masquerade party and pageant of the year talked about throughout all of DC. Come in costume or just as an observer the first time to witness over a thousand costume-crazed spectators as they pack into a ballroom for a night of amazing performances. Be gagged as a select few Miss Adams Morgan amateur drag contestants rock the house with their music and dance and costumes and props; you do NOT want to miss it!
Reel Affirmations Film Festival – Held in October annually this LGBT film festival presents several days of exciting new international, documentary, short and feature films from all over the world to Washington as well as panel discussions, filmmaker Q&A and celebrations. They also host an array of one-off events and screenings throughout the rest of the year.
Capital Pride – Part celebration/part political rally, the Capital Pride Parade held annually in June is when DC's LGBT+ community comes out in force to the historic Dupont and Logan Circle neighborhoods in fabulously queer fashion. More than 200 groups and organizations march along the 1.5-mile parade route showing their unbridled queerness and expressing themselves in any way they see fit with floats, vehicles, signs, banner, and entertainment. Head along to celebrate our communities rich history, show your support and be part of DC's favorite and most impactful parade. Now if only every day of the year could be so Prideful! There is also a full roster of Pride events hosted across DC – both big and small – and there is no better time of year to visit if you want to experience Gay DC at its most vivacious.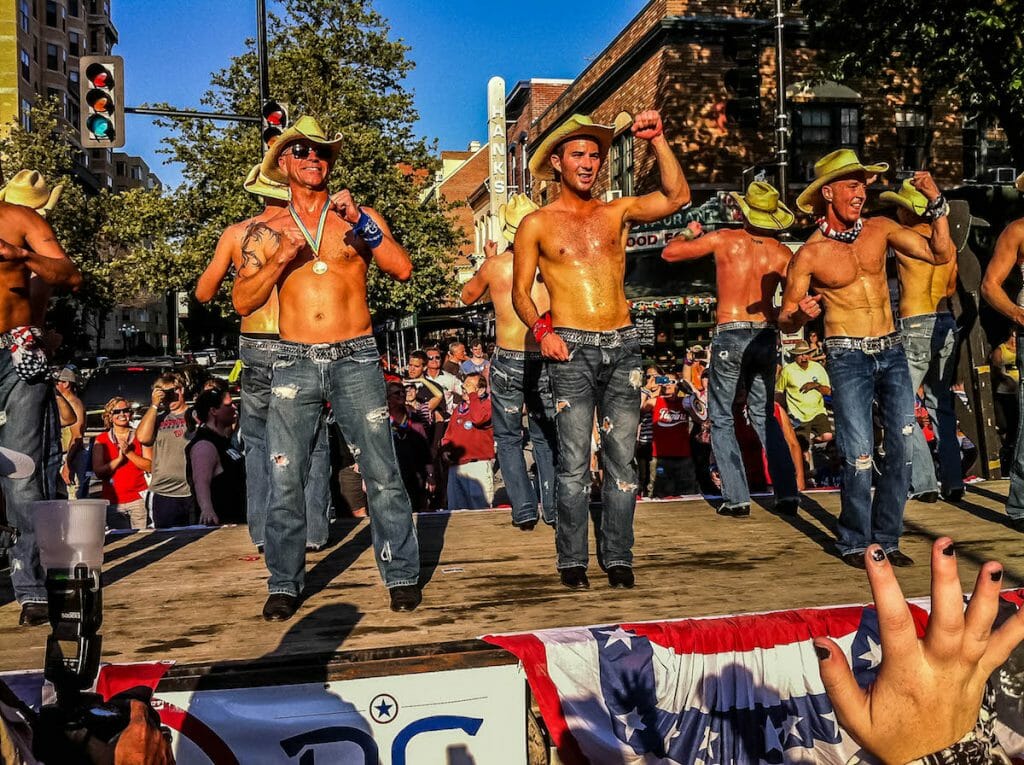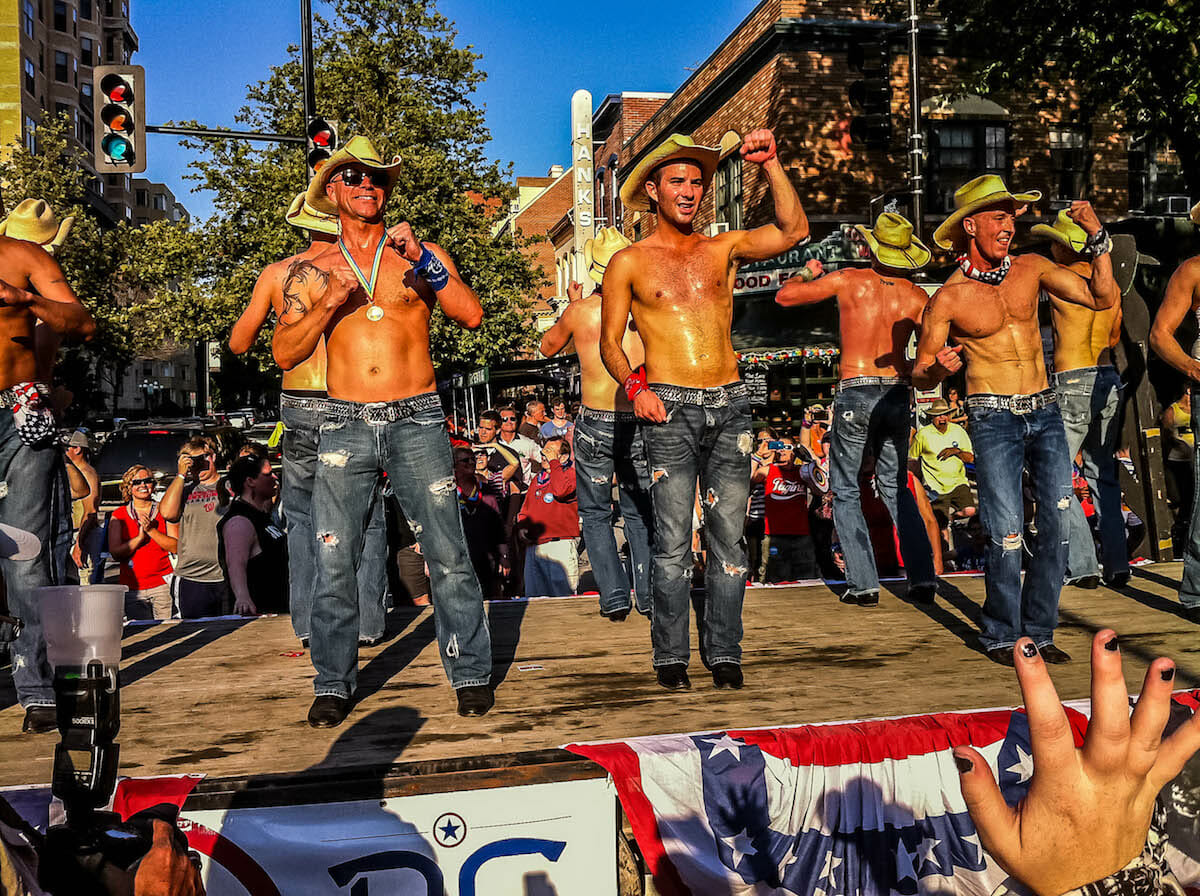 BE YOUR MOST
FABULOUS SELF!
PRIDE 2020 COLLECTION
CHECK OUT THE QUEER IN THE WORLD SUMMER LINE UP.
BE THE FIRST TO GET THE BEST!
Shop Now
Gay-friendly and Gay Hotels in Washington DC
In this enchanting and extremely liberal city, you will not find any major hotel accommodation that isn't gay-friendly.
After all, being gay-friendly is about providing a non-judgmental and respectful environment in which all people are treated equally. In saying that, elegant design, helpful staff, and excellent value for money never hurt anyone. Some hotels in Washington DC have also gone above and beyond in recognizing and marketing to the LGBT community and given their popularity with gay travelers we would say it has paid off!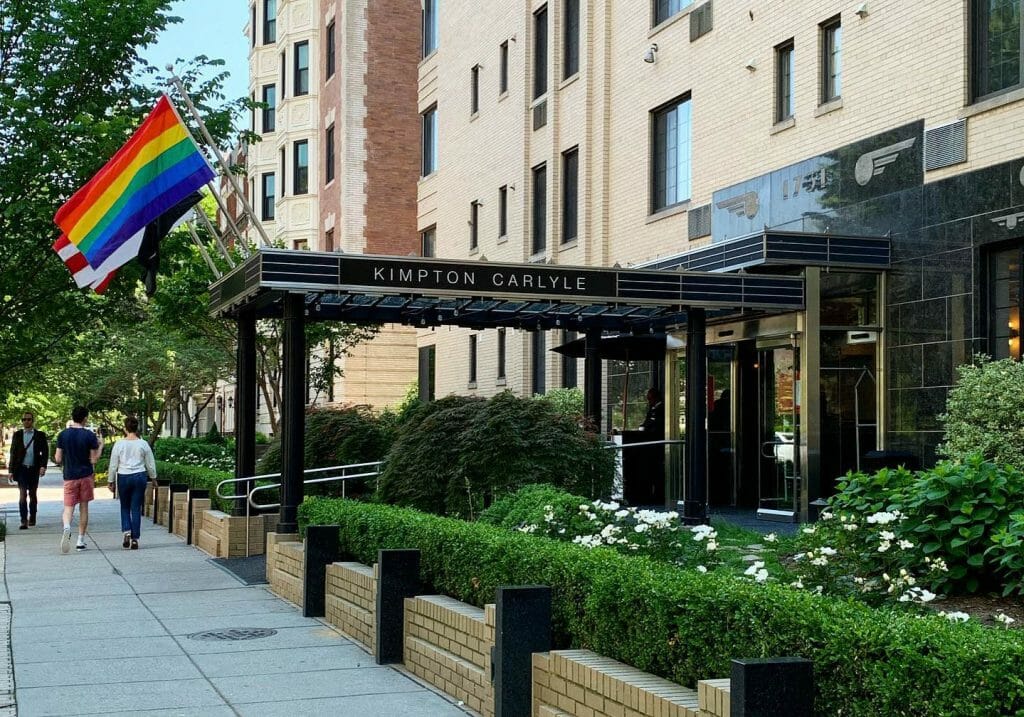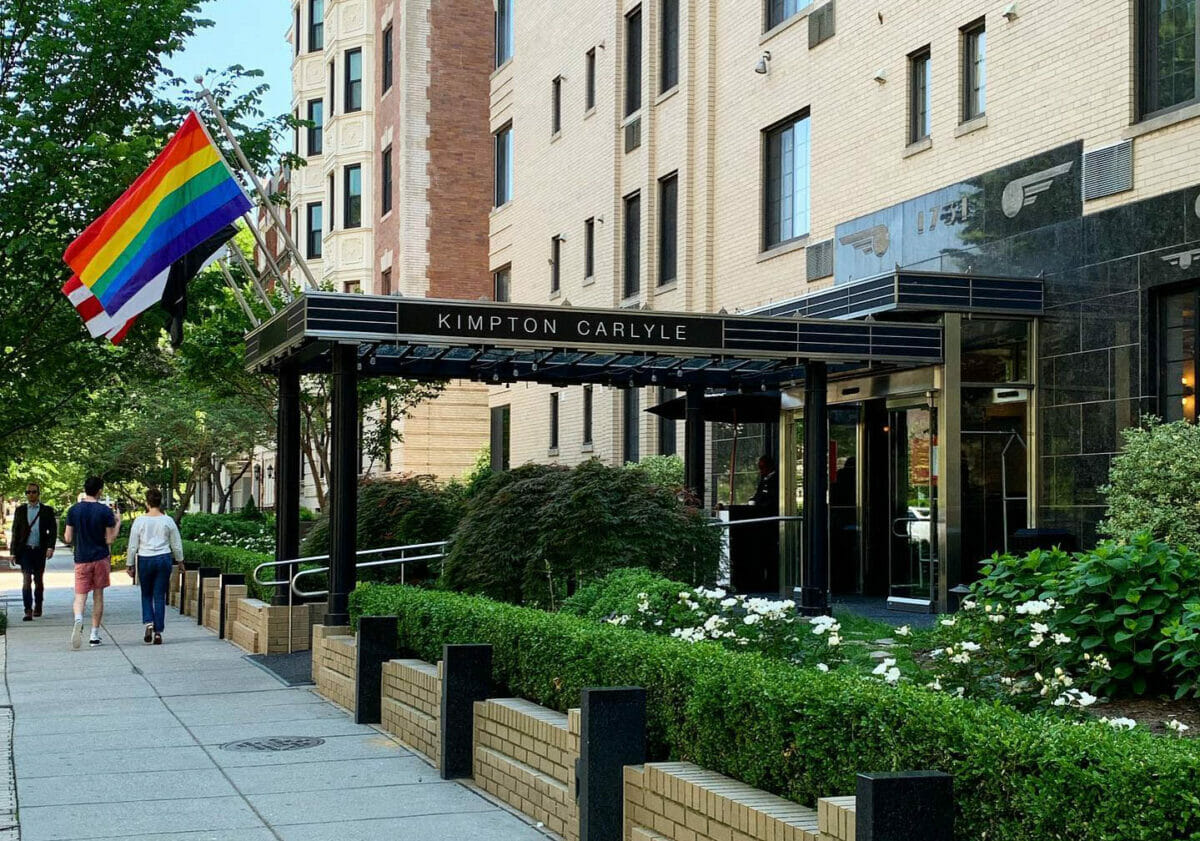 Everybody likes to be surrounded by people with common interests and as such there are a few hotels in Washington DC favored by gay travelers – although to be clear there are no exclusively gay hotels in Washington DC sadly.
The Dupont gaybourhood is at the forefront of LGBTQ+ inclusiveness in Washington DC – and thanks to its diverse community brimming with queer nightlife and gay-owned businesses, this is the place to stay. It's proximity to all of the main attractions in Washington DC, and walkability to the many cute surrounding neighborhoods completes the appeal.
The following gay-friendly hotels in Washington DC are only the most recommended, but there are hundreds of other hotels in Washington DC if you don't find quite find what you are looking for. Whether you want a fun and social hotel-bar, a cheap but private place to crash after a night of partying or a chic luxury option to sip cocktails surrounded by fashionable people, Gay Washington DC as something for everyone!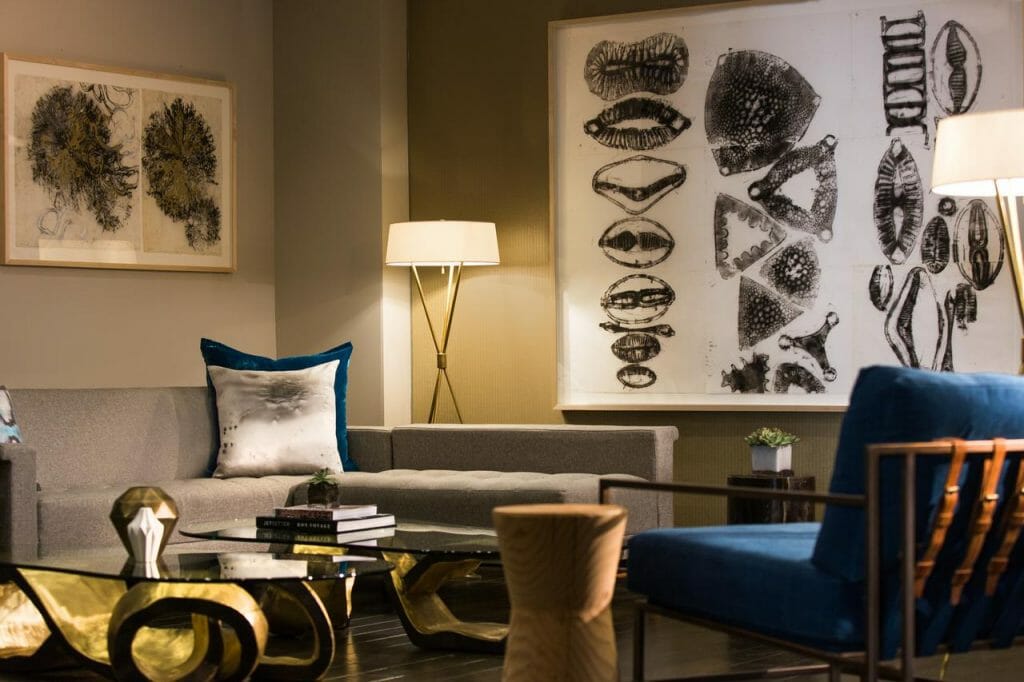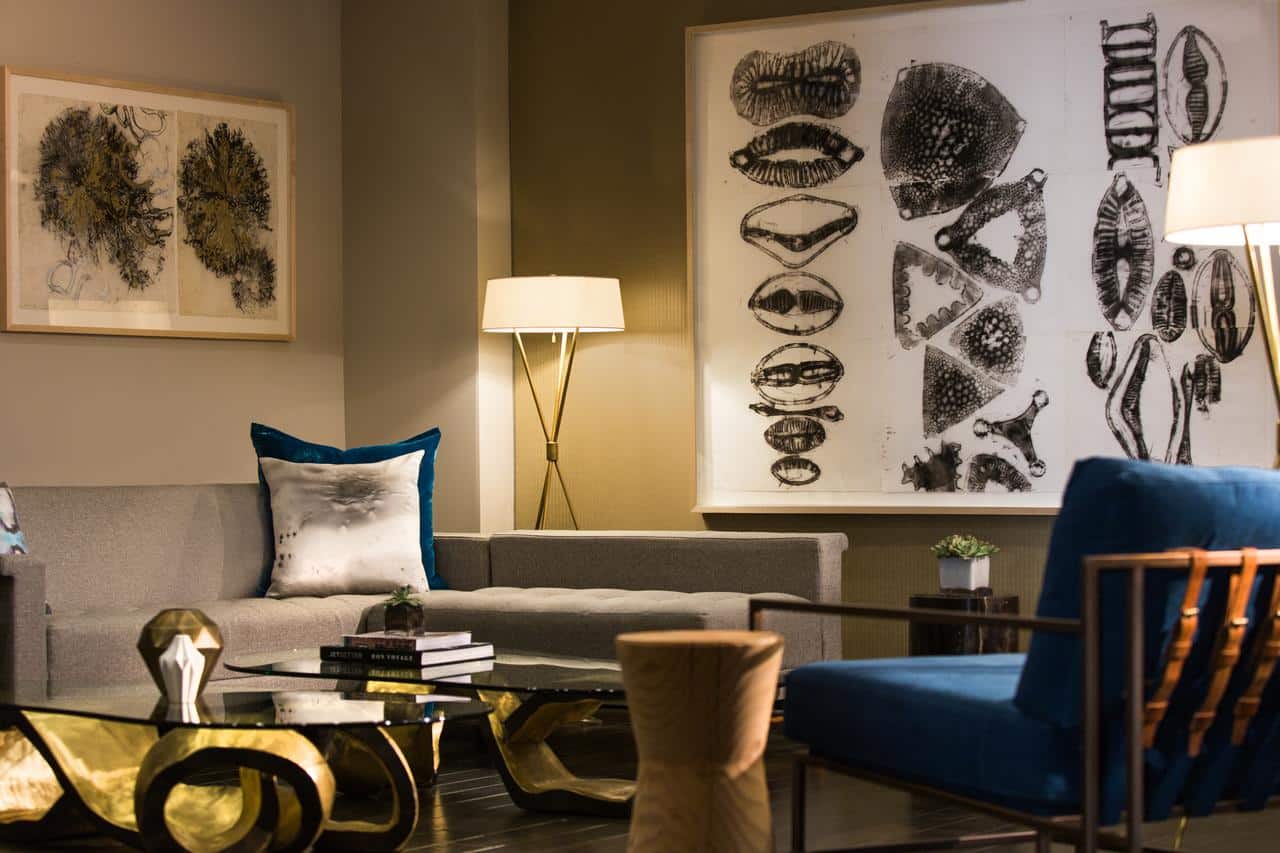 Kimpton Carlyle Hotel Dupont Circle ☆☆☆☆ – Our absolutely favorite gay stay in Washington DC – and trust us, Kimpton loves and supports us gays too! Hidden away among embassies a mere five minutes away from the lively residential area of Dupont Circle, this Art Deco hotel combines chic and contemporary design with friendly service and a whole host of amenities to make it one of the best places to stay in Washington. There's no scrimping on comfort, as you'll realize when you sink into the luxury mattress in your room; the rooms are kept clean, fresh and oh-so-modern. You get free coffee in the morning and there's a wine happy hour in the evening where you can chat to other guests before heading out for dinner. If you'd prefer to have dinner there, the Riggsby restaurant has some delicious options. With all this comfort, it's hard to imagine wanting to leave – but if you do, you can hire a bike and everything you want to see is only a couple of miles away..and many of the cities' best gay bars are a short walk away. There are just so many amazing things to do here, but we also won't blame you if you want to spend a night tucked up in their luxurious bedding watching LGBT TV shows. Either way, you'll be comfortable. One of the best parts about the Kimpton Carlyle? Not everyone knows about it – so keep it our secret!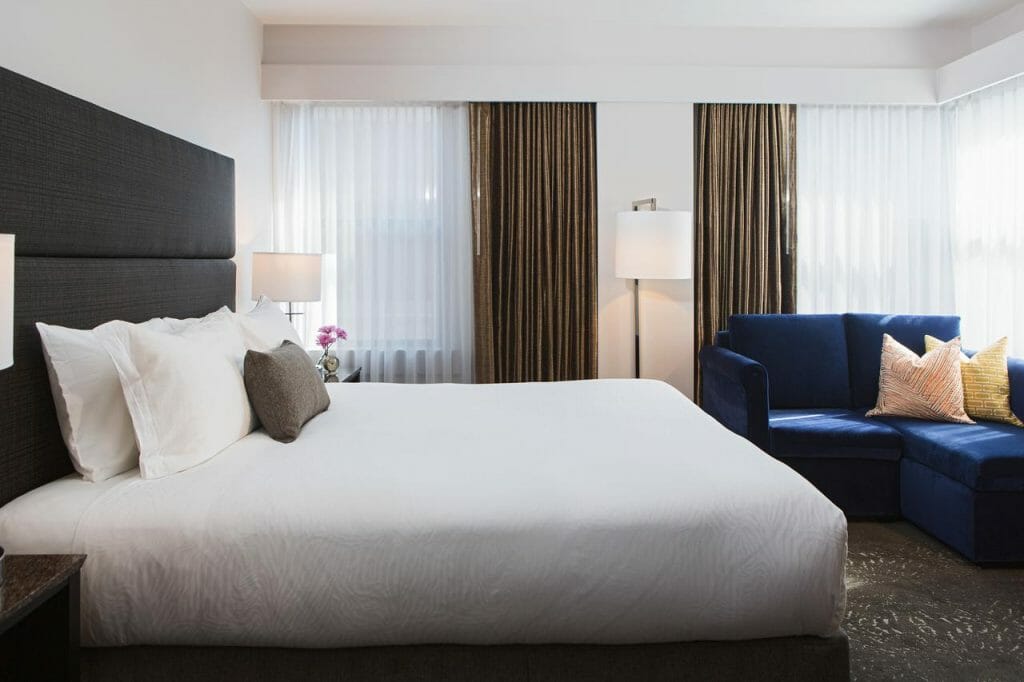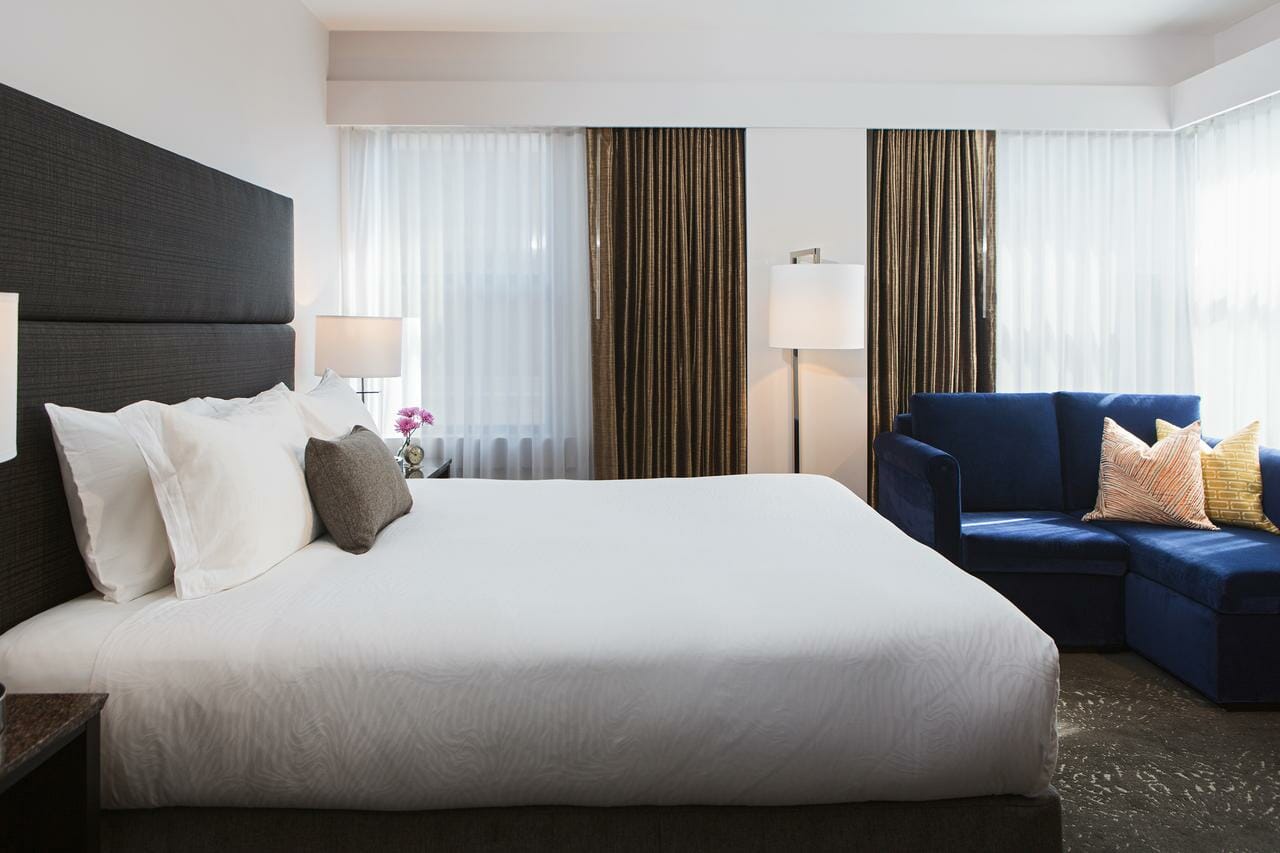 Sofitel Lafayette Square Washington DC ☆☆☆☆☆ – A luxury hotel featuring modern accommodations with an iconic design inspired by French Renaissance of 1960's the White House. Live life the French way with large luxurious accommodations, uniquely designed meeting spaces with natural light and classic French cuisine at Opaline Bar and Brasserie.
The Hay – Adams ☆☆☆☆☆ – Steeped in rich history and surrounded by the most iconic institutions of our nation, The Hay-Adams is the embodiment of refined residence. A boutique hotel of choice for the modern luxury traveler where nothing is overlooked – except the White House.
W Washington D.C. ☆☆☆☆☆ – Bask in the Beaux-Arts grandeur of W Washington D.C. as you explore the nation's capital. Head to the rooftop POV bar for stunning White House views, signature cocktails, and live DJ beats or unwind in the W Spa or onsite gym. As for the rooms, well there are 317 elevated guest rooms and suites that unite historical detail with cutting-edge design and are anything but forgettable. We love how each W Hotel worldwide has a unique point-of-difference and this outpost is no exception – and yes, we are not the only gays who love it here.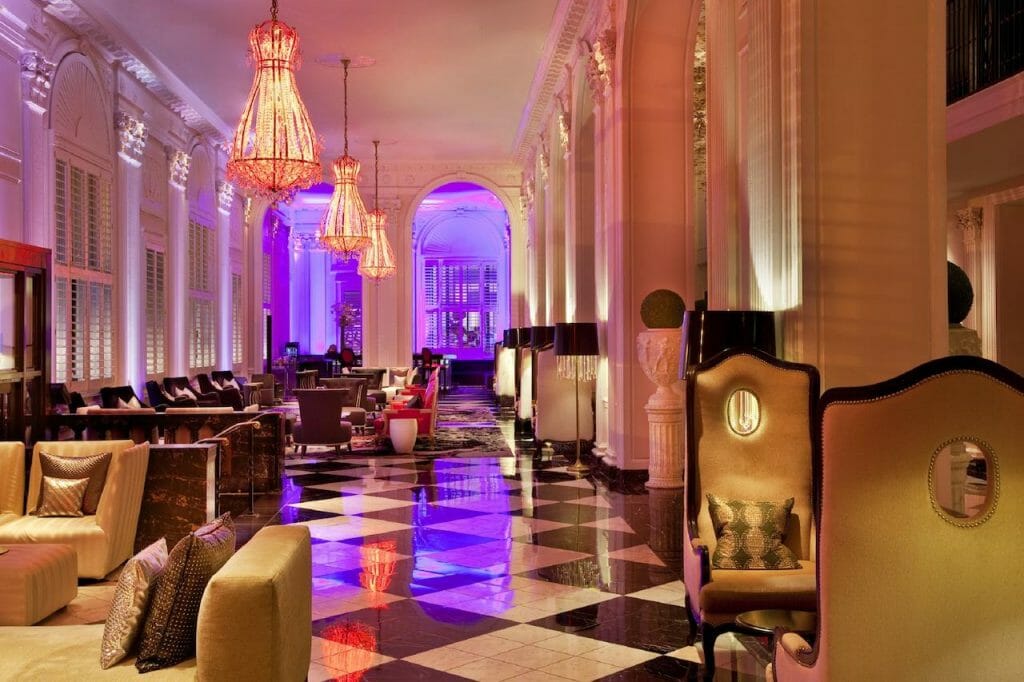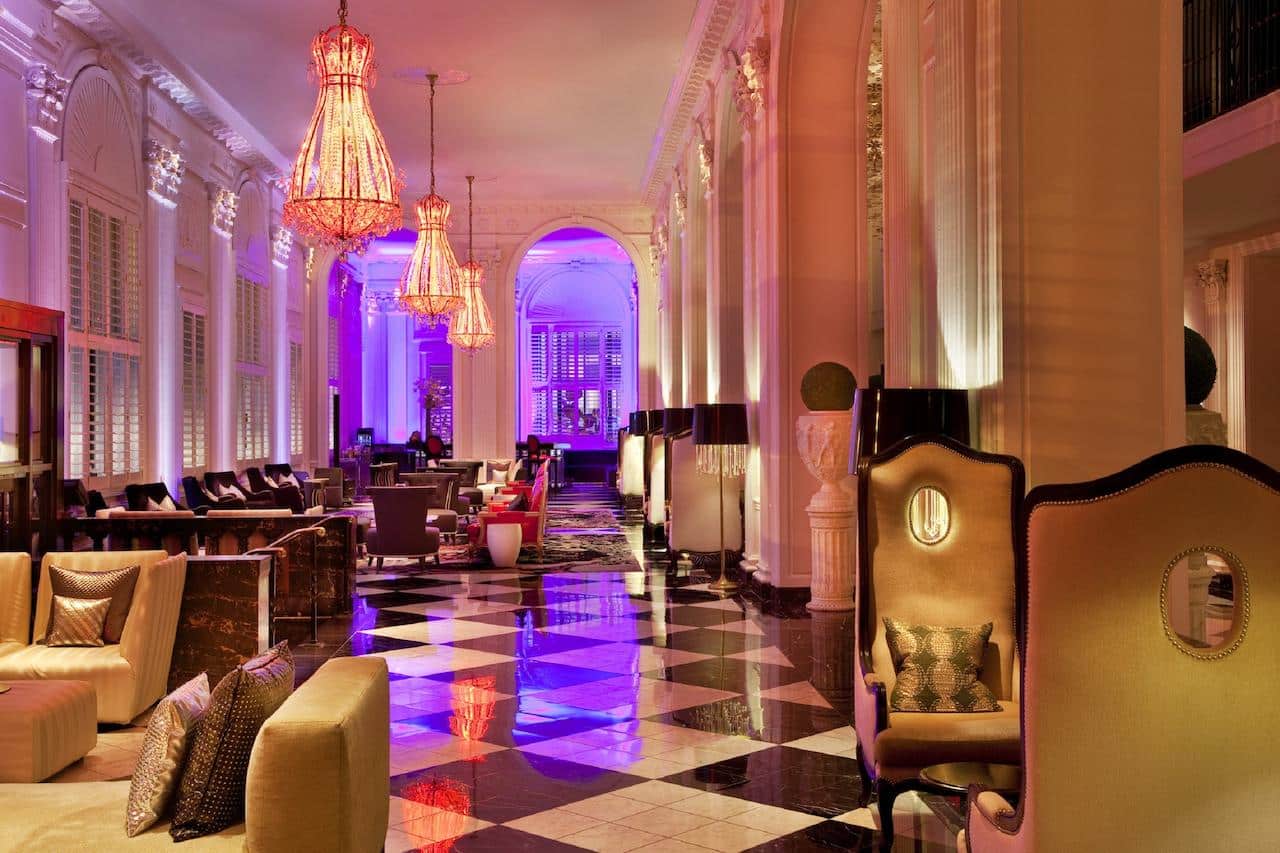 The Fairmont Washington DC ☆☆☆☆ – Located in Washington's fashionable West End this luxury hotel welcomes guests in capital style with a sunlit urban courtyard that soothes the spirit, engaging services, and stylish surroundings. Enjoy a relaxing visit to the hotel's fitness center and indoor pool – or just relax in your elegant and well-appointed room after a long day, or night, out.
The Dupont Circle Hotel ☆☆☆☆ -A modern hotel located in the heart of Washington DC with European style and design, exceptional dining and all the expected services and amenities. Decorated with subtle tones and accent colors, the rooms here offer 300 thread-count imported linens and marble bathrooms with heated floors and walk-in shower.. all right in the heart of the gaybourhood.
Eaton DC ☆☆☆☆ – A hip hotel that offers an interdisciplinary hotel experience to travelers seeking inspiration, innovation, and impact. There are retro-chic rooms with smart TVs, record players with vinyl collections, and sitting areas, and complimentary coffee and pastries are served in a casual cafe. Other pioneering amenities include a wellness area offering alternative therapies, yoga, and meditation classes, as well as co-working space and a social/cultural club.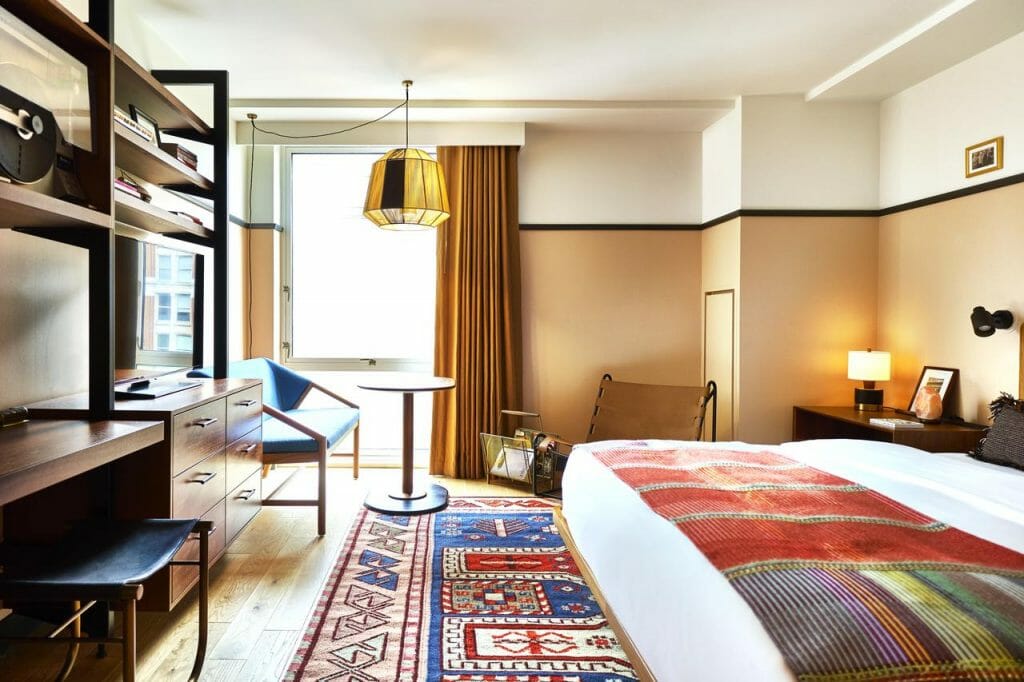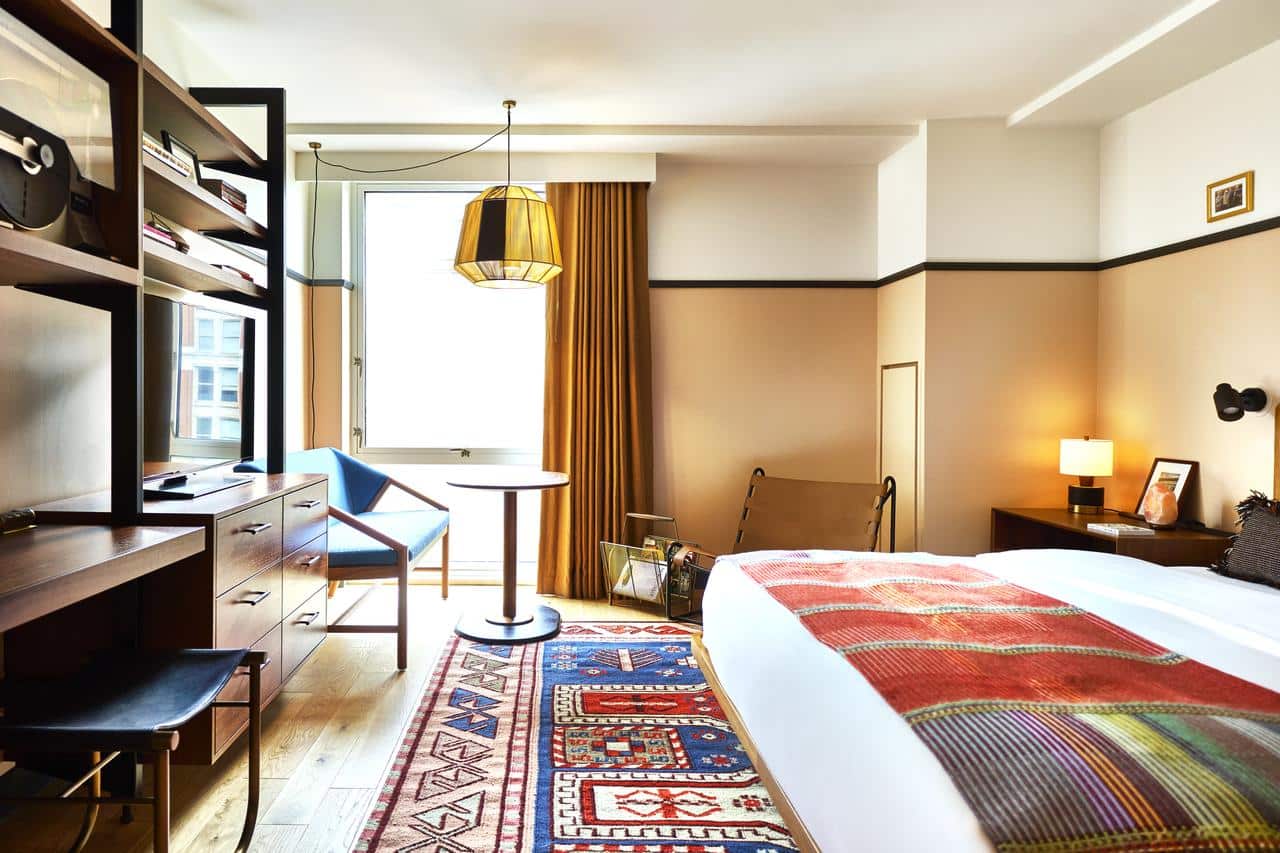 Hotel Hive ☆☆☆ – Buzz more and spend less at this hip and minimalist hotel located in Foggy Bottom. There 125–250 square foot 'hives' are anything but ordinary and perfect for the curious, adventurous, on-the-go traveller who wants stylish digs close to all the action.
HI Hostel ☆☆ – The place to stay if you are visiting Washington DC on a budget. Mix and mingle with travelers from around the world in their modern common space and get off the beaten path by taking one of the free, volunteer-led tours. With a mix of dorms and private rooms, the HI Washington, DC Hostel is a popular option for gay solo travelers waiting to stretch their dollar further.
Pod DC Hotel ☆☆☆ – A forward-thinking accommodation option that brings a fresh, new way to stay in Washington DC's Penn Quarter. Pod Life is all about details, intelligent design, and no fuss. By designing smart, efficient layouts with everything you need and nothing you don't, you almost wouldn't notice these rooms are only 150 square feet. By minimized the unnecessary stuff they team at POD Dc have maximizes the efficiency, fun and value proposition of a stay here. Did we mention a year-round rooftop with sweeping views of the nation's capital?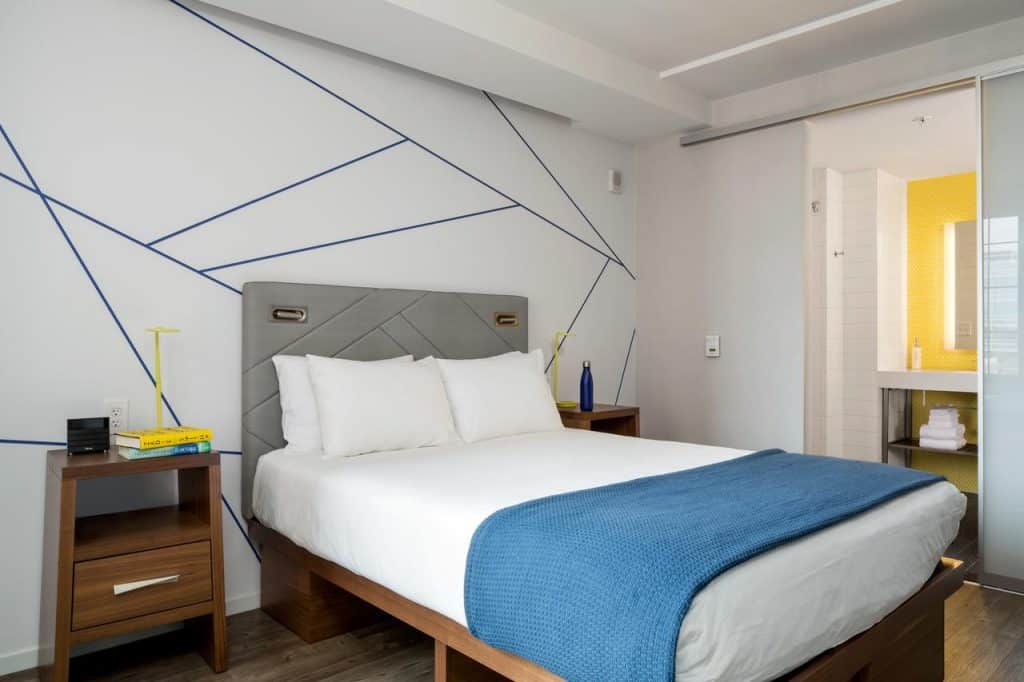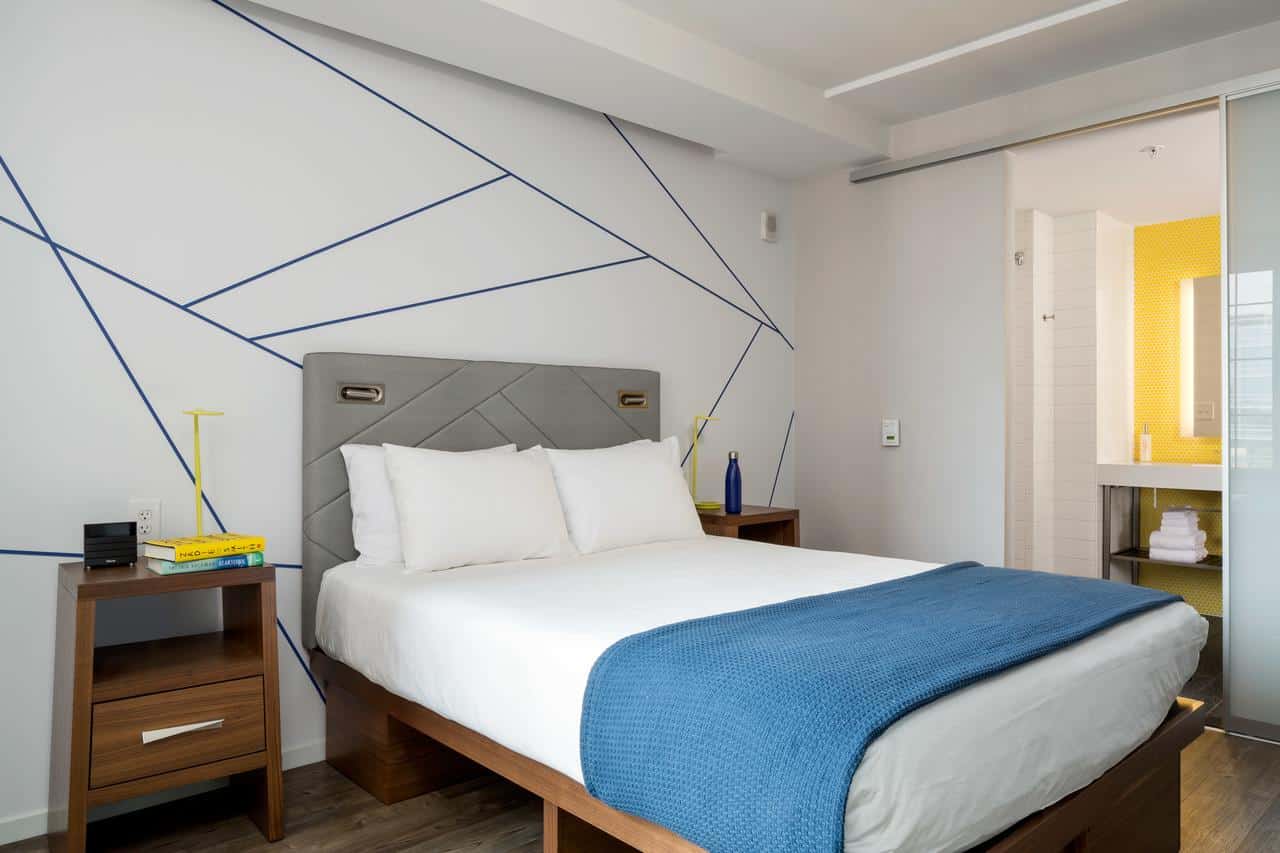 Gay Nightlife in Washington DC USA
With Washington DC being one of the most gay-friendly vacation destinations in the world, you would expect an incredible gay nightlife scene – and luckily Washington DC does not disappoint.
Depending on your mood you can find anything here from a relaxed cocktail in an upscale bar to an all-night dance party surrounded by your queer family. There is also plenty of cruise/dive bars, sexy go-go boys, fabulous drag, fun events and – well, something to cater for every taste! There is always something fun and interesting to do here, every night of the week from oh-so-sexy shower shows and sports bars to drag shows and all-night raves.
As we said, DC is never boring…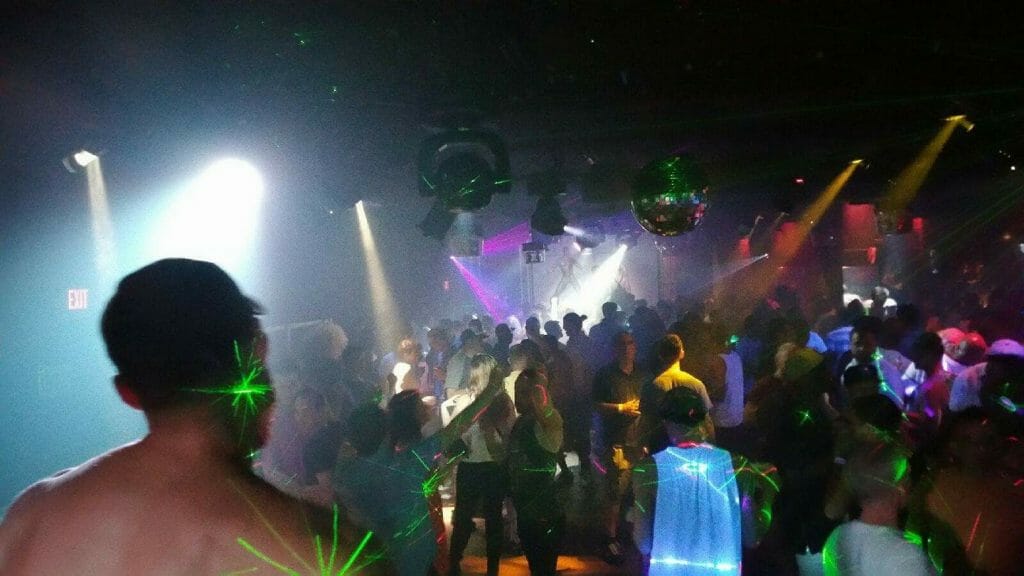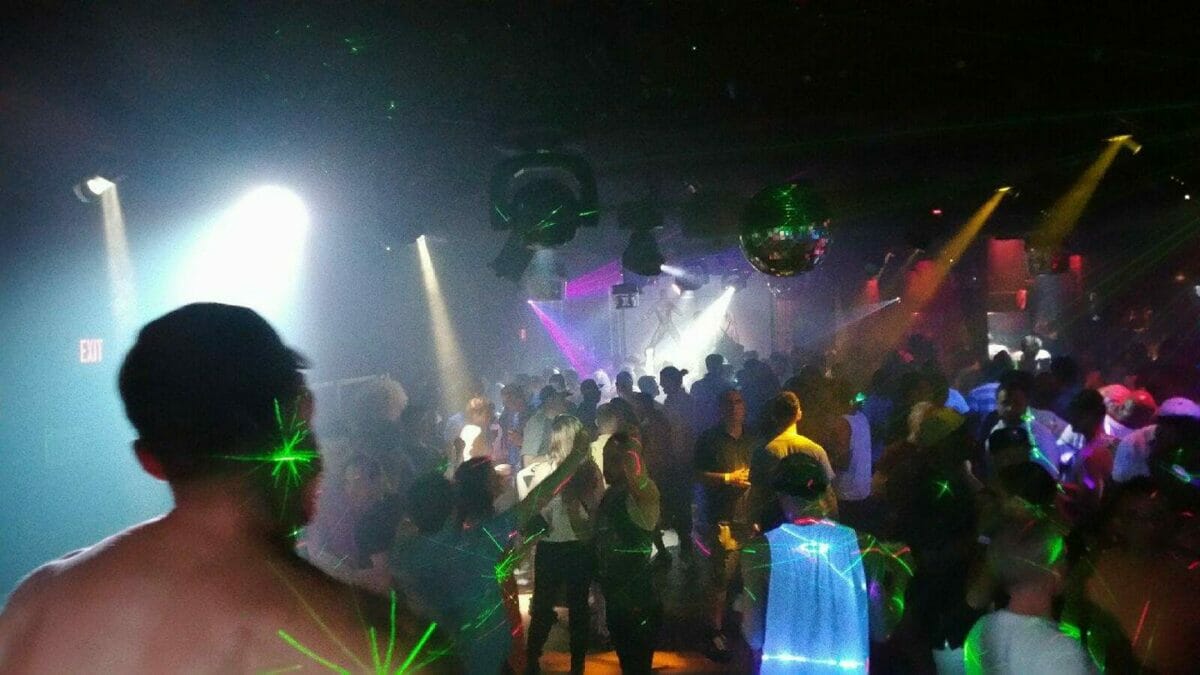 Most gay bars and clubs start to get busy around 9 pm and go until into the early morning, with a mix of quirky locals, business travelers, and out-of-state tourists. Happy Hours are extremely popular and help to get a joint going early, the most popular of which we have noted. Most of the gay nightlife spaces are located in the Dupont / Adam Morgans area, which is the unofficial gaybourhood of Washington DC – as the various rainbow flags will attest – but there are cool, queer spaces dotted all around the city. And if you have enough time, almost all are worthy of a visit.
With a vibrant – and diverse – local LGBT community and a wonderfully gay-friendly liberal populace, you can imagine distinguishing 'gay bars' can something difficult, which is fabulous since you know you will be welcomed as you are basically everywhere here. For the following gay and gay-popular venues, however, we were looking for rainbow events, exceptional recommendations, and spots specifically marketed towards gays.
We are sure you will not be disappointed.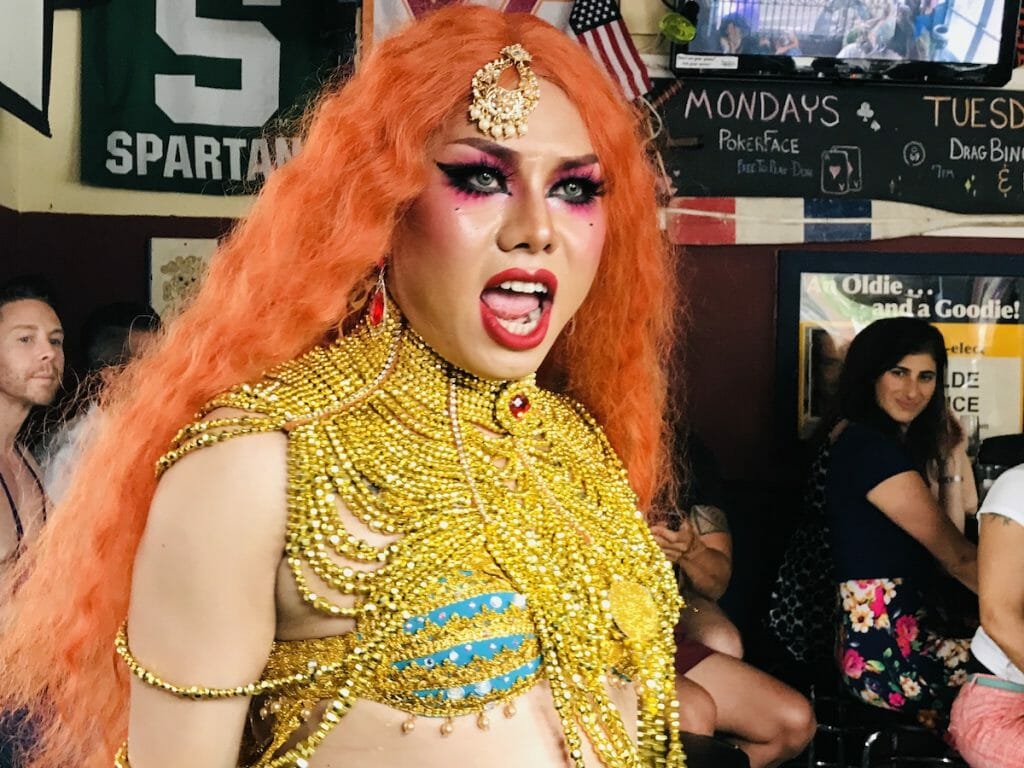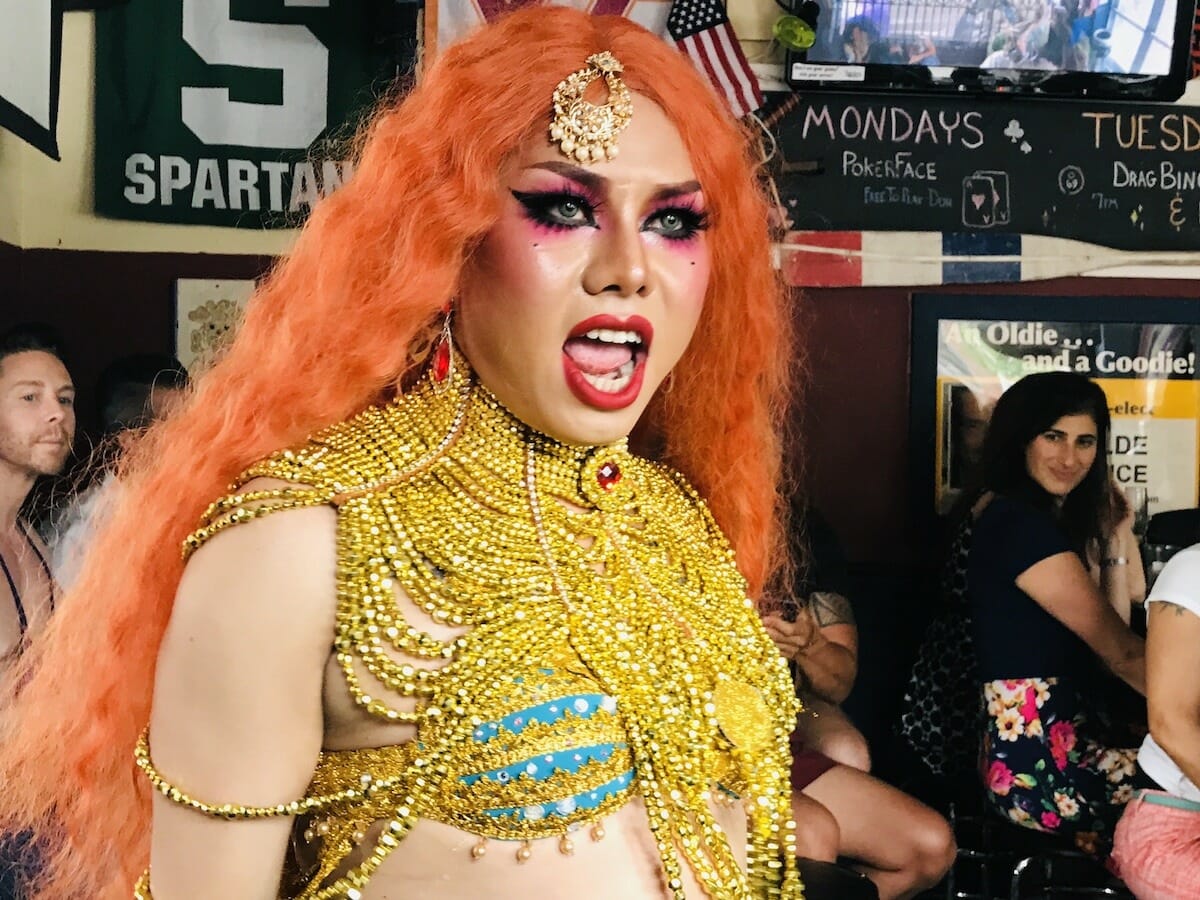 Gay Bars & Clubs in Washington DC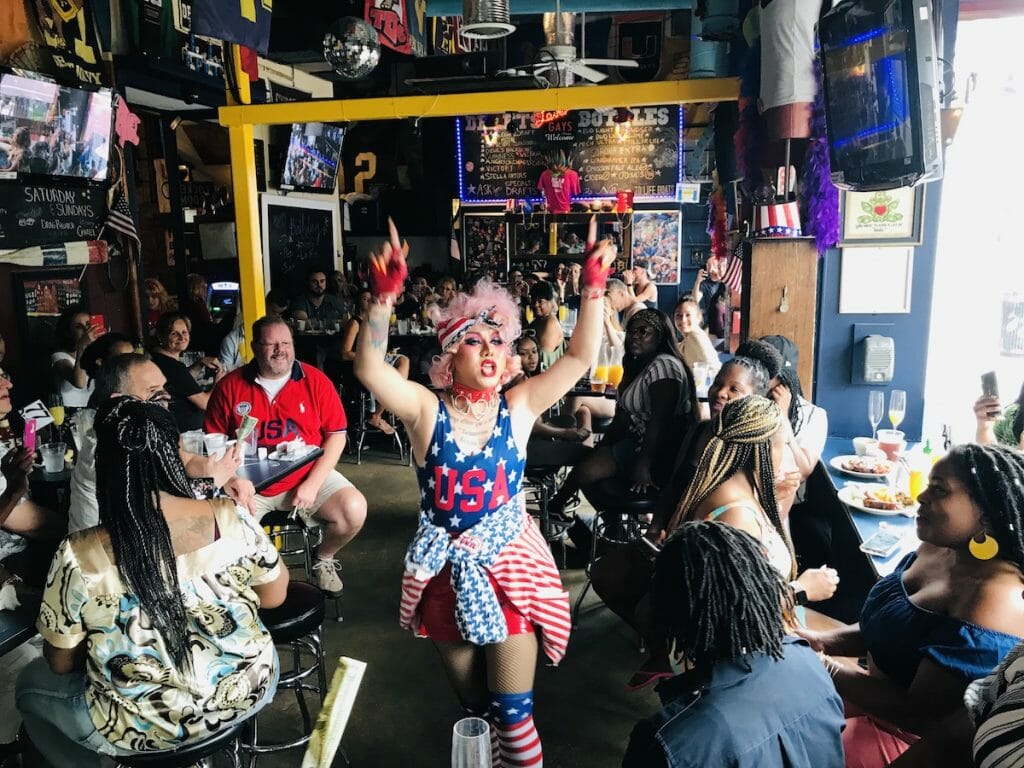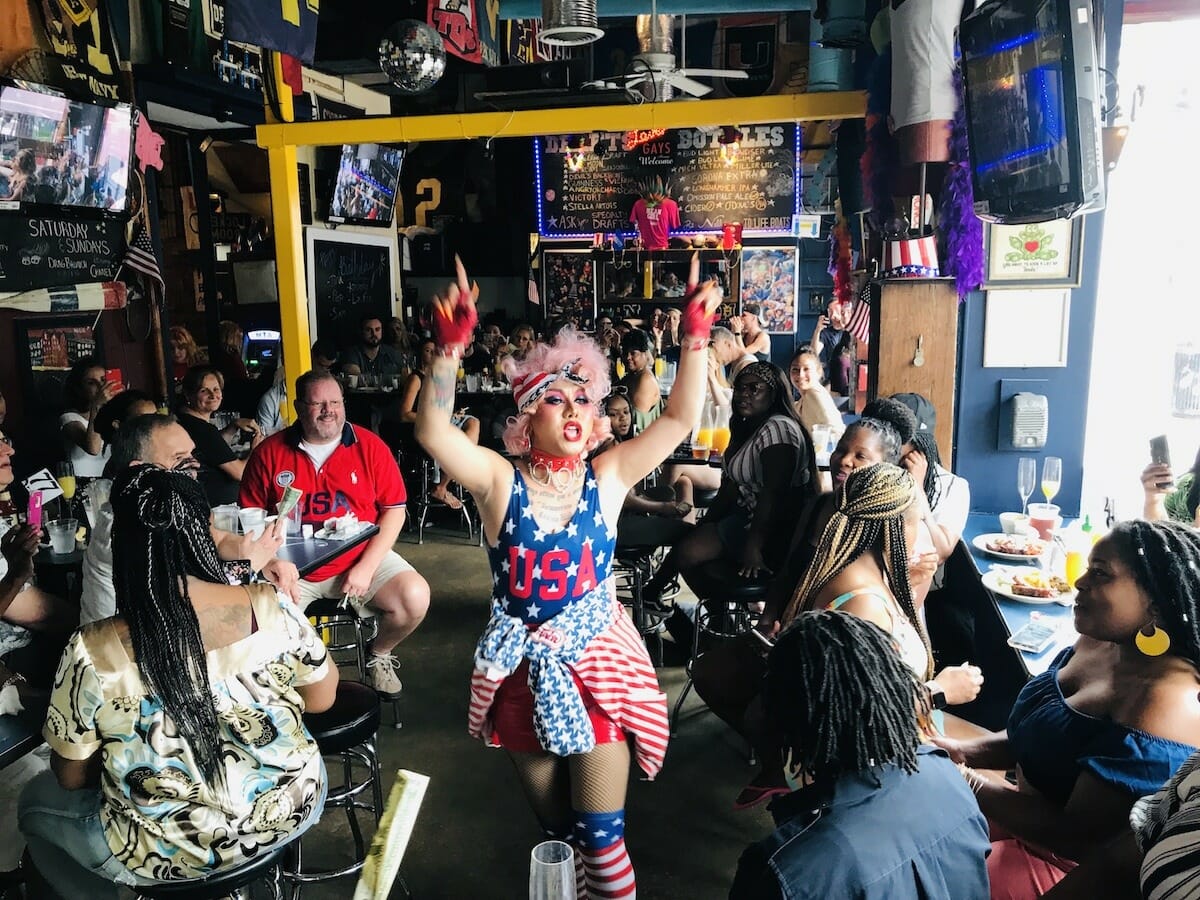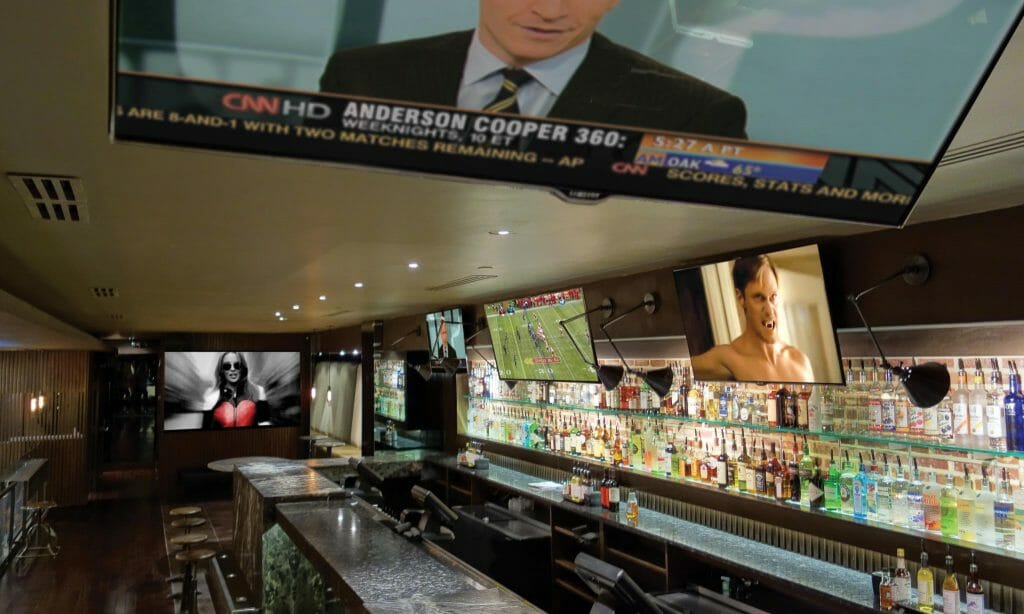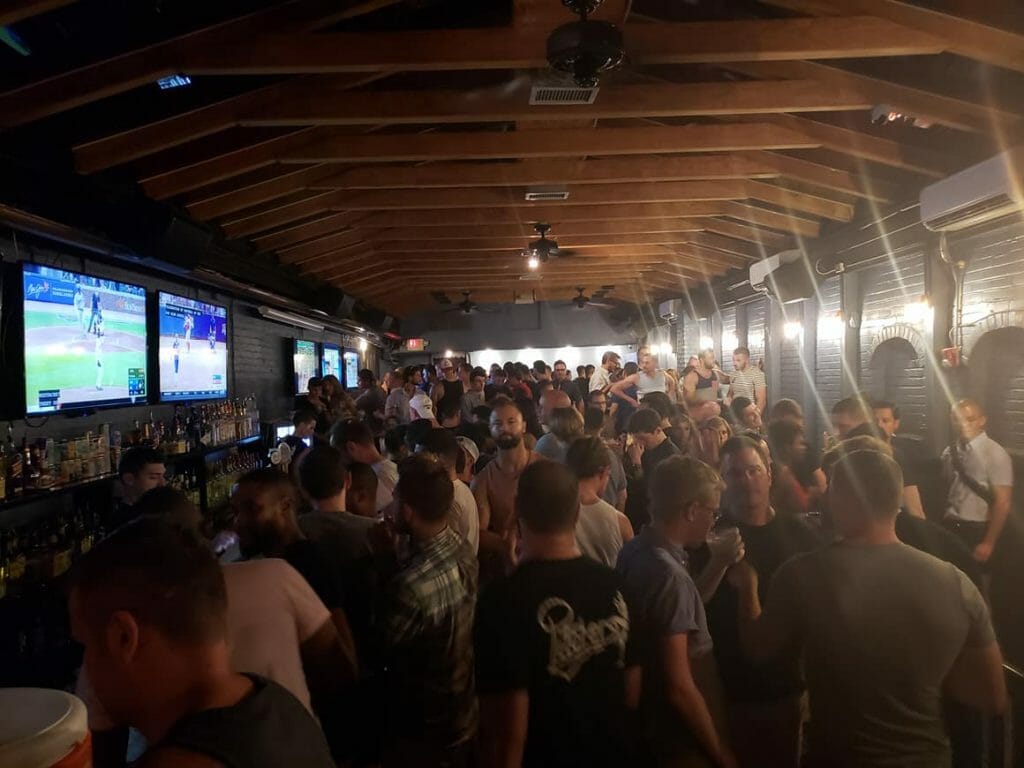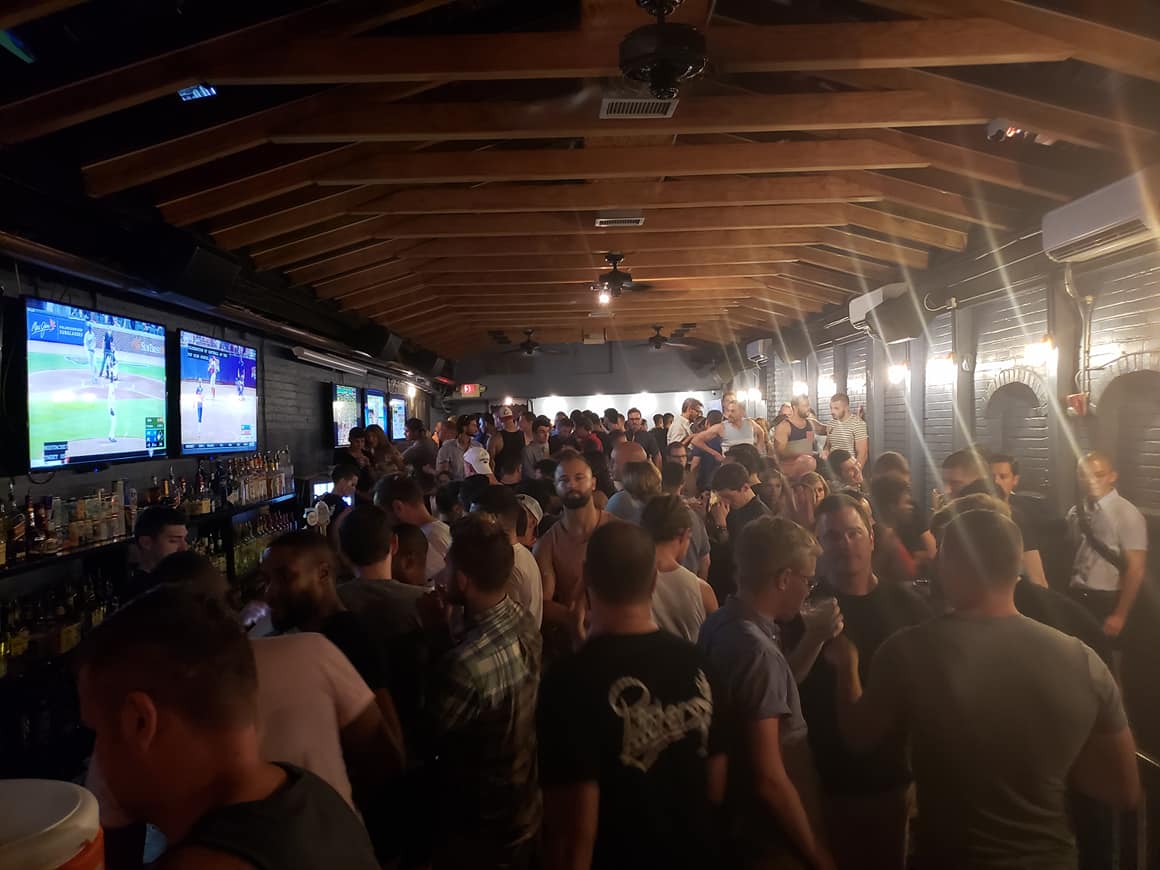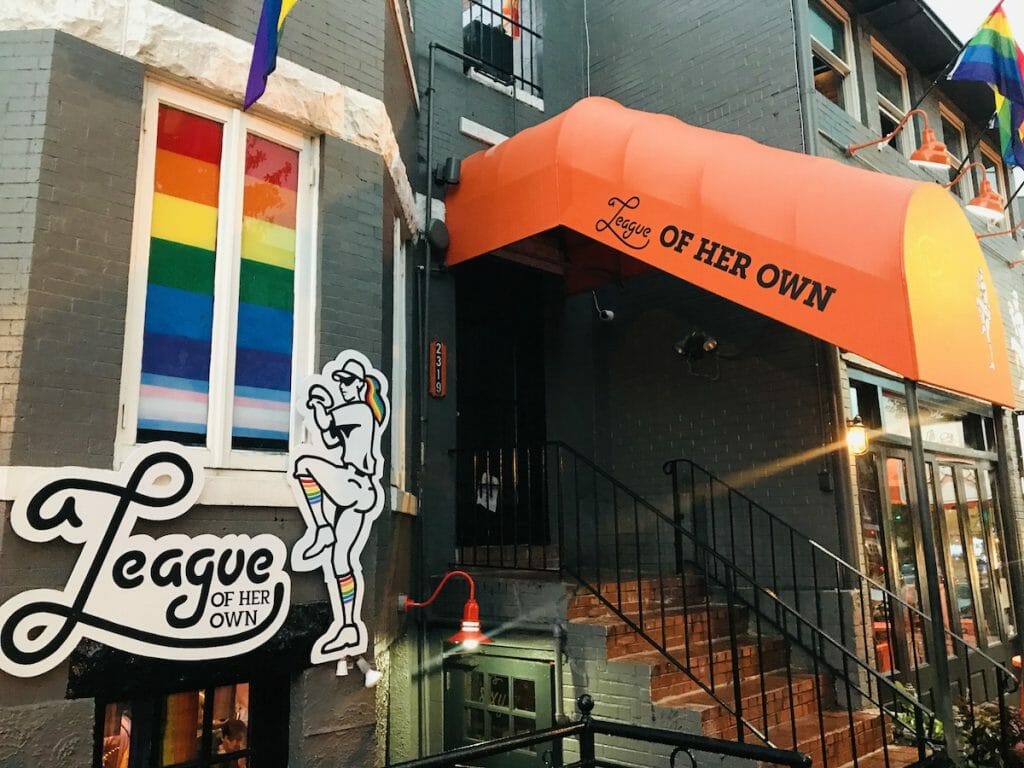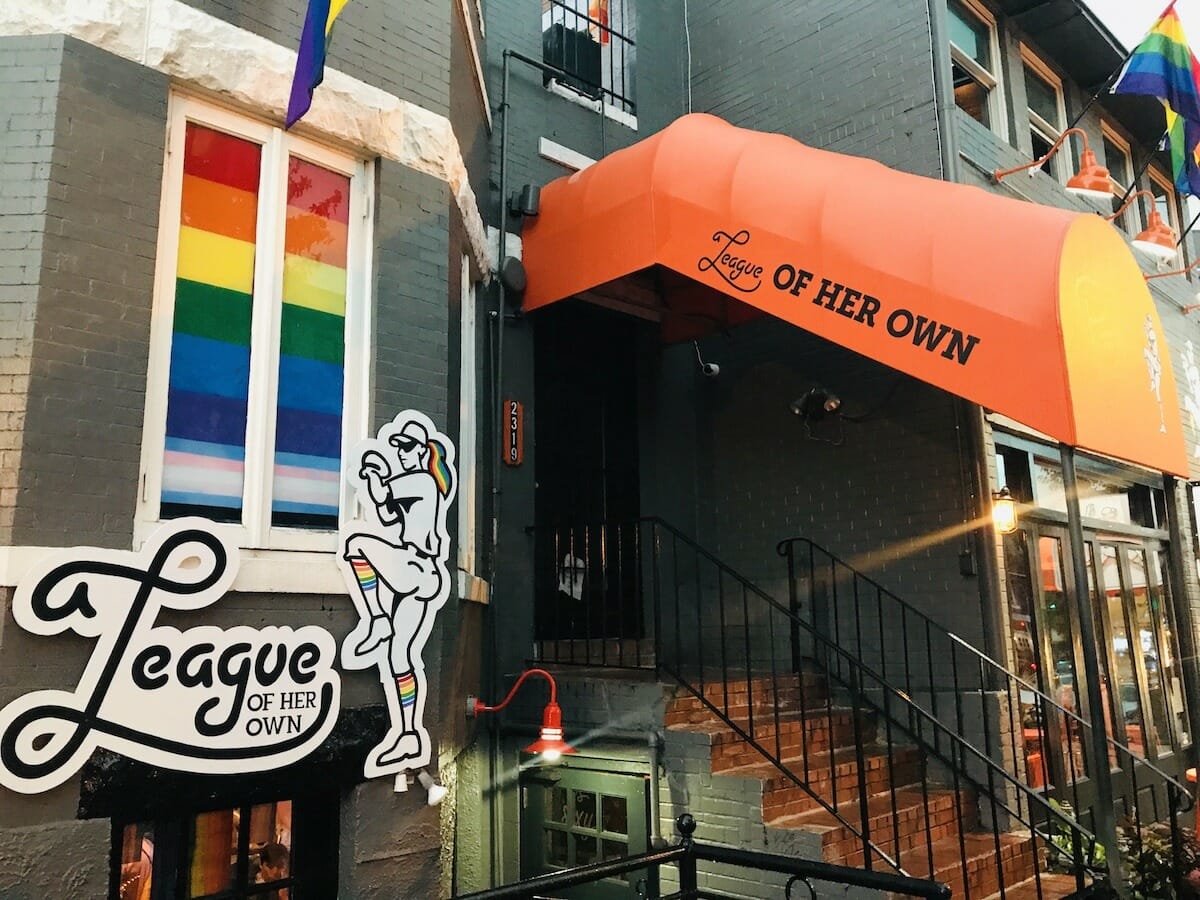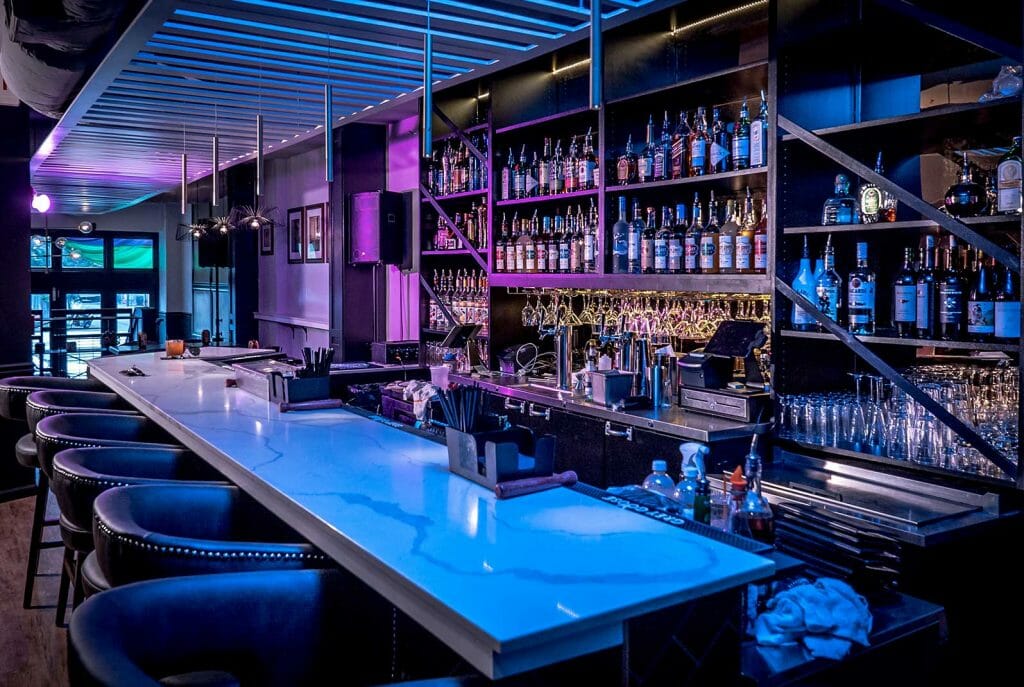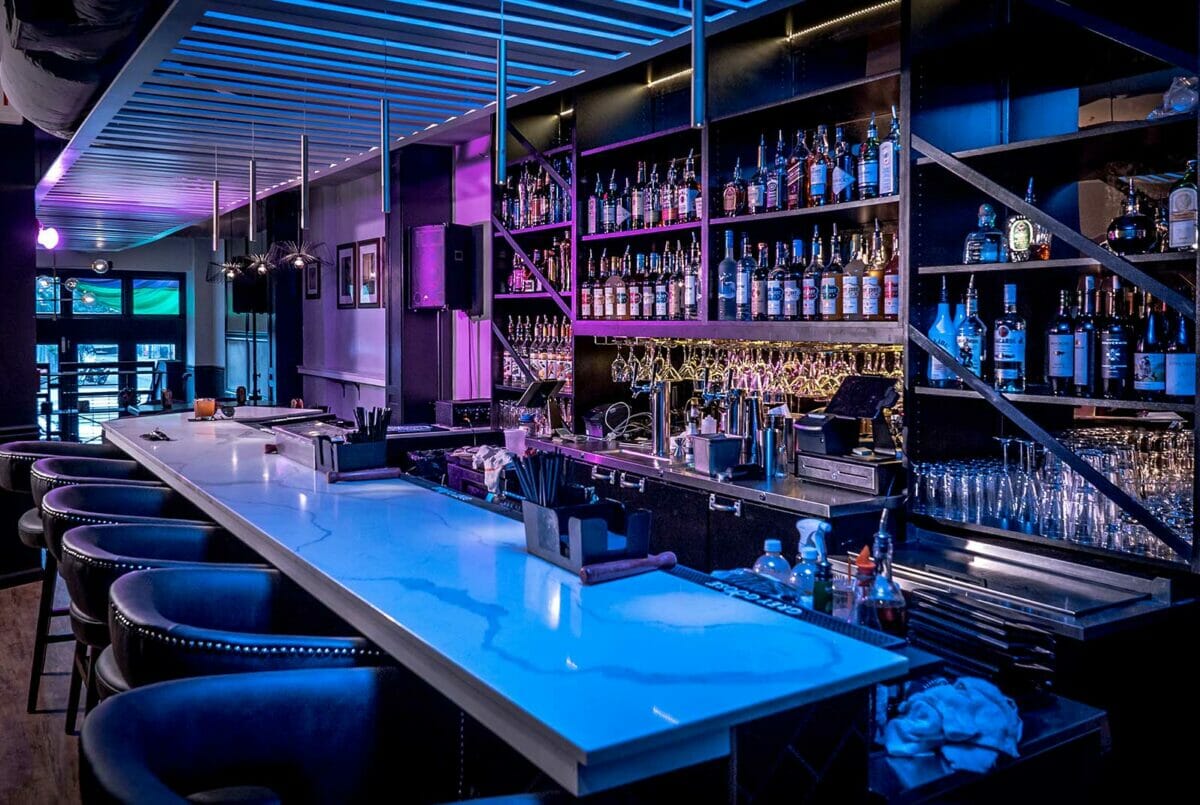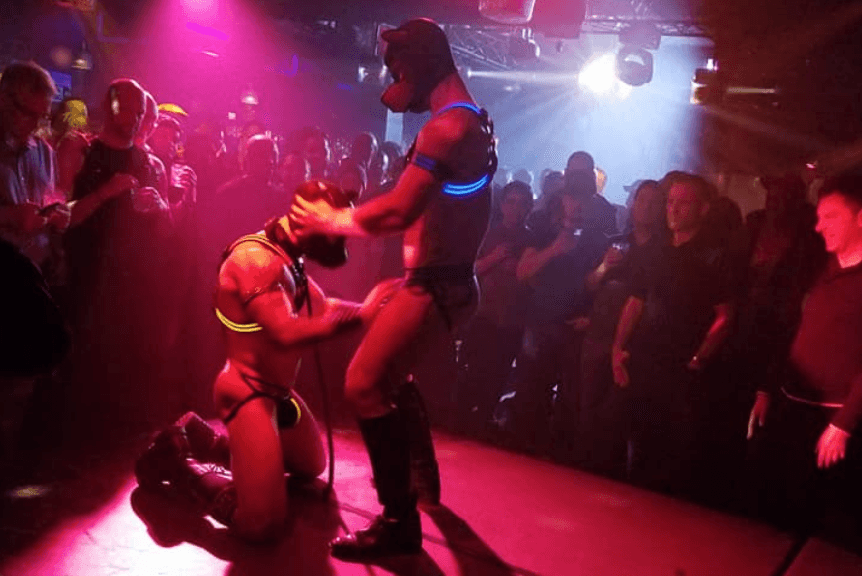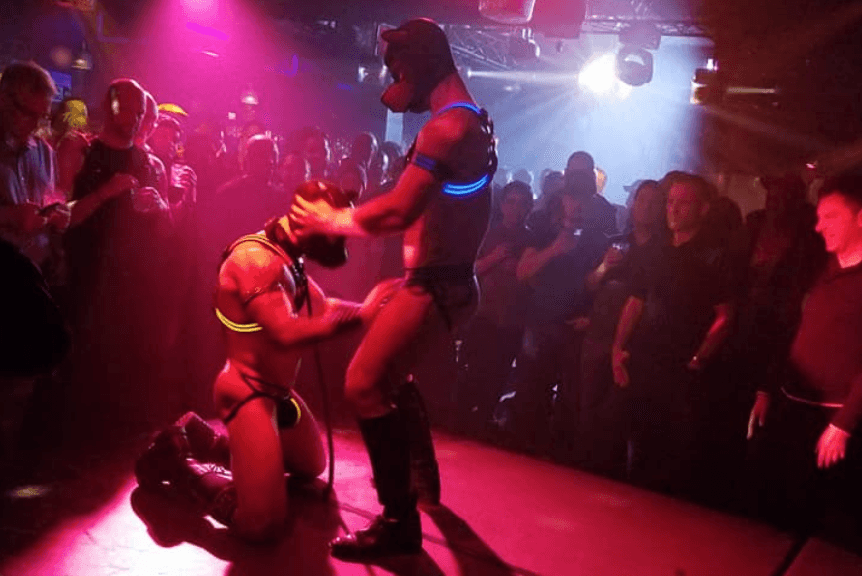 Other Nightlife Spots We Love in Washington DC
Gibson – Gibson is a low-key, candle-lit lounge inspired by the pre-Prohibition era offering quality classic and house original cocktails…along with some food. Reservations suggested, but not required.
Nocturne – An experimental cocktail lab that offers an Atlas fulled of travel the world drinks hidden in an exclusive space. An intimate space with exceptional service and drinks the memories of which will linger last after you lap up the final drop.
Clock & Dagger – A U Street fan favorite, this dynamic spot combines Victorian-era design with modern touches while paying homage to DC's history of secrecy and espionage. While cozy, the dance floor is always a good choice and their DJs know just how to get the crowd going.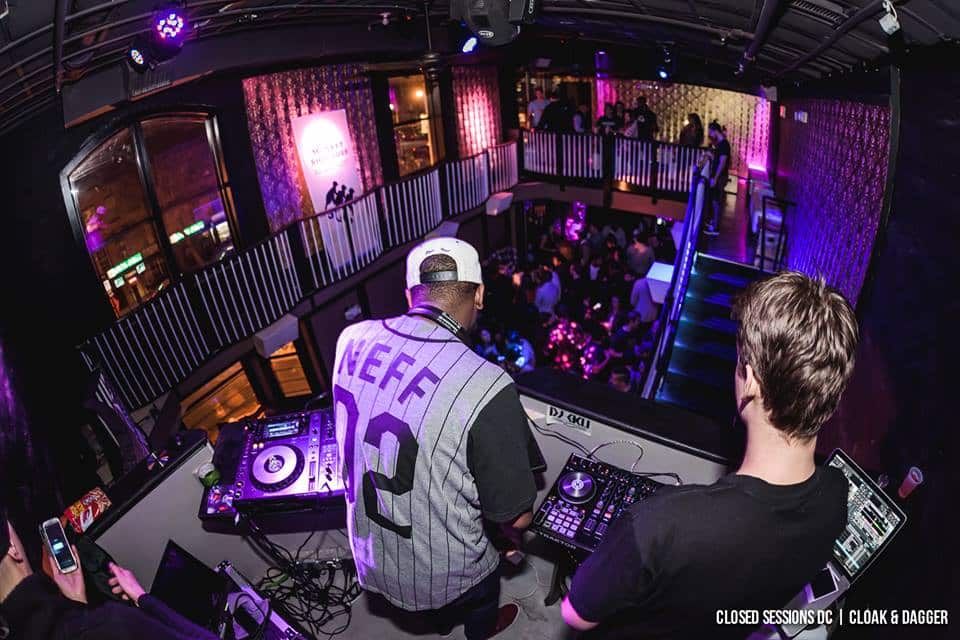 The Board Room DC – For a unique first date, or catch up with friends, you cannot go past this cool spot with board games, pub grub, and 21 draft lines. Grab a pitcher of local IPA and cozy up to play a game of chess… Or choose another game from their game closet which is filled to the brim with options from every era.
SAX – Opulence. Service. Entertainment. Picture gold reclaimed church doors from a crystal-adorned vestibule, a 60-foot high ceiling reminiscent of an Italian Opera house and two floors bedazzled with everything from nine ornate chandeliers to inlaid medallion tabletops evoking images of Versailles. This is SAX. Beginning with dinner, the evening gathers energy as guests are treated to continuous live entertainment where ballet meets burlesque meets Cirque de Soleil. Part dinner show, part-nightclub, book your table now, dress fashionably and just go – you will not regret it.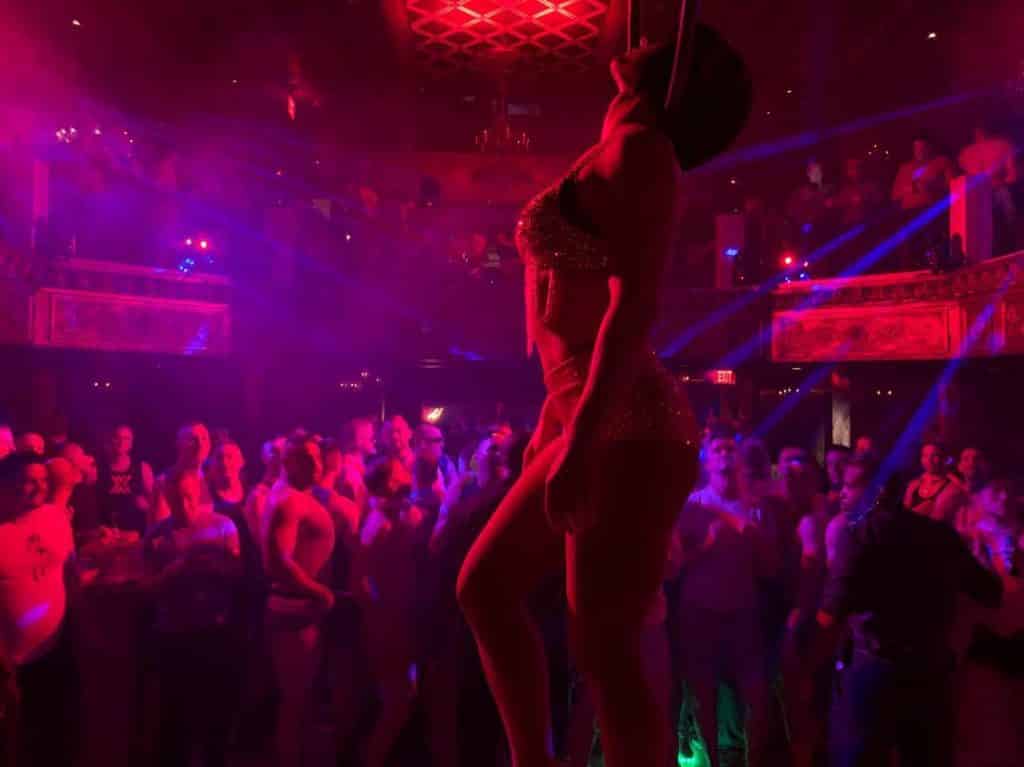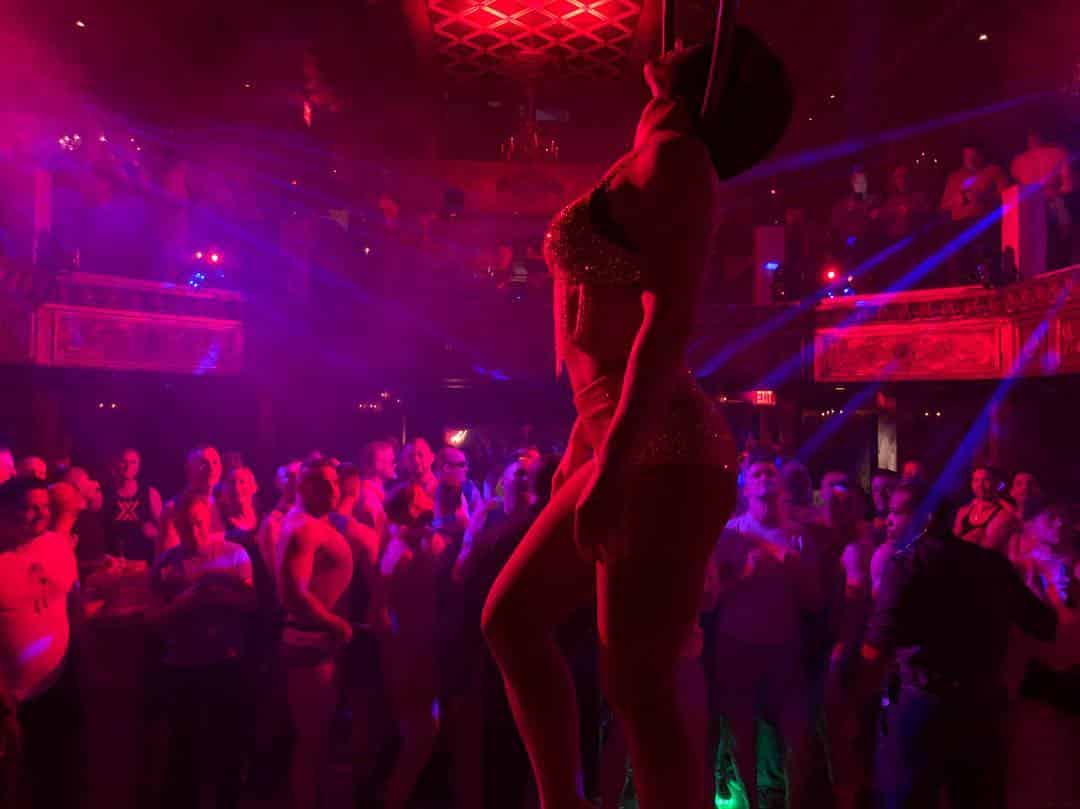 Decades – A four-story retro-themed nightclub celebrating club culture, DJs, and the greatest hits from the '80s, '90s, 2000s and the present. If you want to dance the night away but don't feel like being absolutely surrounded by gay boys, this is the place to go.
POV at W Washington DC – See and be seen at this iconic DC rooftop bar, recently renovated and boasting unmatched panoramic views of Washington DC. Enjoy an elevated cocktail and dining experience while you take in the crystal-clear views from floor-to-ceiling retractable windows. Tempt your taste buds with POV's new cocktail menu, mixing bold flavors and colors, that take inspiration from political history, famous rumors, and presidential quotes. Don't take yourself too seriously, because they don't …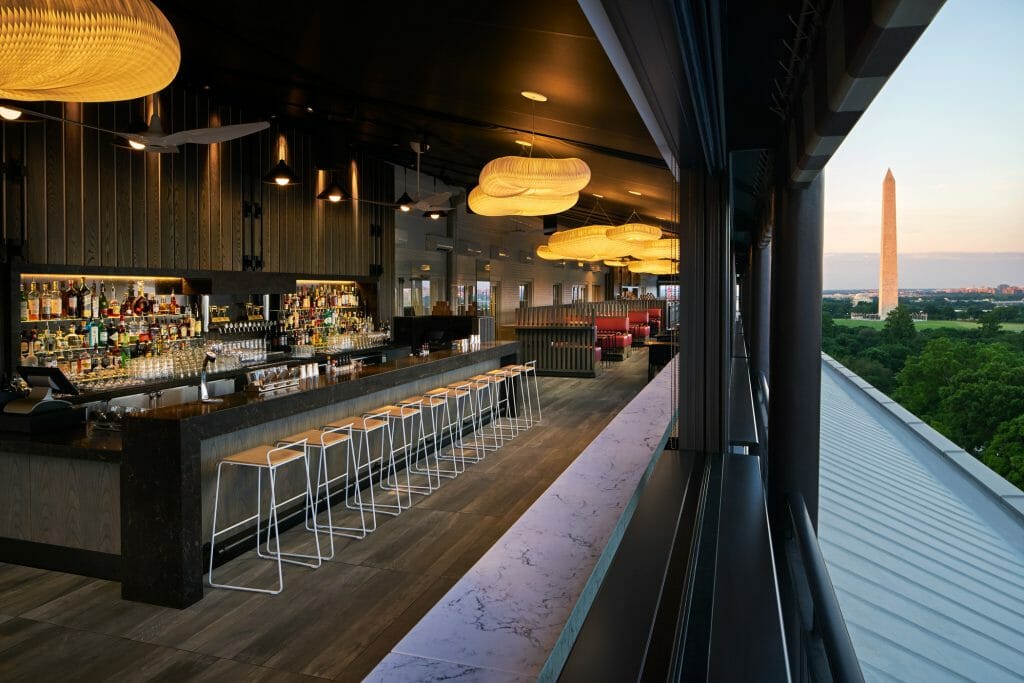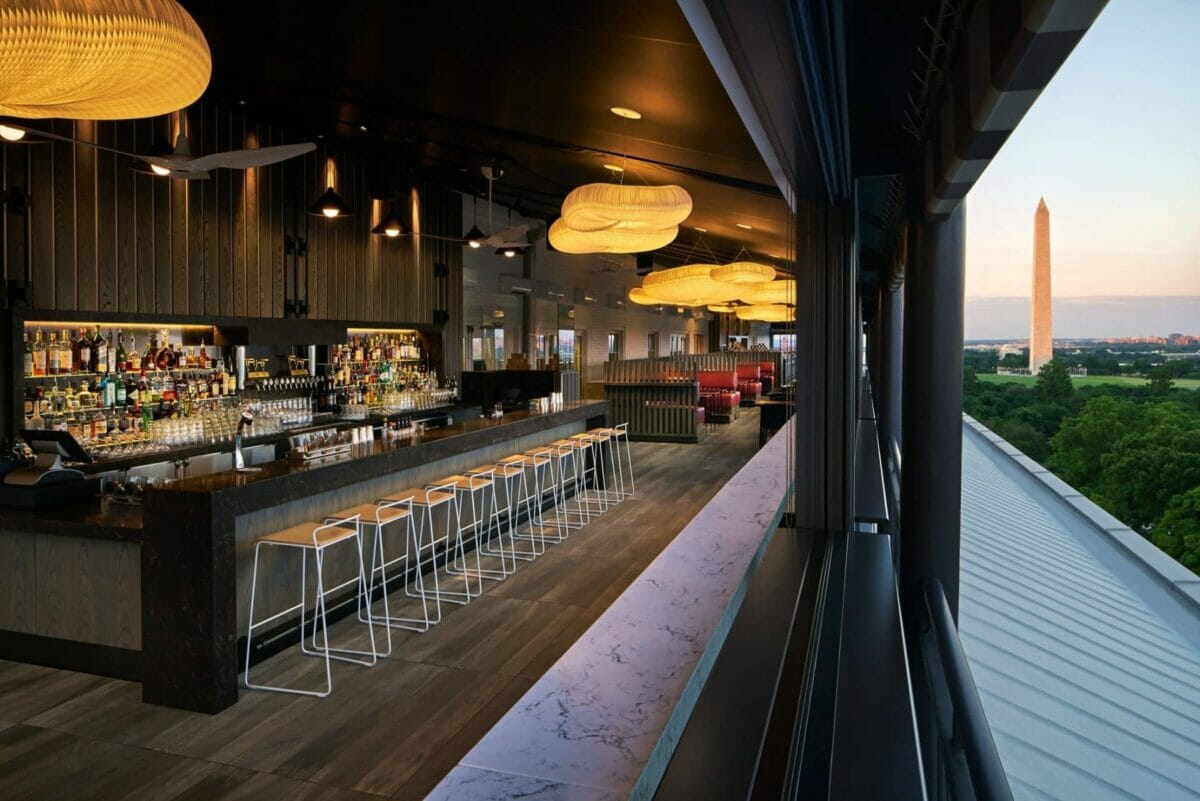 Cruising, Gay Saunas & Bath Houses in Washington DC
We were not kidding when we said Washington DC had an outsized gay scene, and you can see this reflected with their stunning Crew Club Bathhouse – a fabulous sanctuary for gay men to work out, forming new relationships face-to-face, relax and yes – sex if they desire it.
If your visiting from outside of the USA you should know that the gay bathhouse culture here has been under attack for decades and in no way as popular or as high-quality as you might find in international destinations such as Vienna, Bangkok, Hong Kong, Lisbon or Paris. So, while your options for enjoying naughty fun in Gay Washington DC are limited, it is still far better here than in most other US cities.
Now, in the age of gay hook-up apps like Grindr, Scruff, and Hornet, bathhouse and cruise clubs offers a touch of community missing from these apps – and are experiencing a small resurgence, especially amongst younger gays, for this exact reason. Here, there is no screen to hide behind – no fake accounts and most people treat each other better than they would online…
Away from the judgment and oppression of heterosexual society, bathhouses still play an important role in gay culture and community – and if you have never been, yet are curious, we would encourage you to explore a gay sauna for the first time.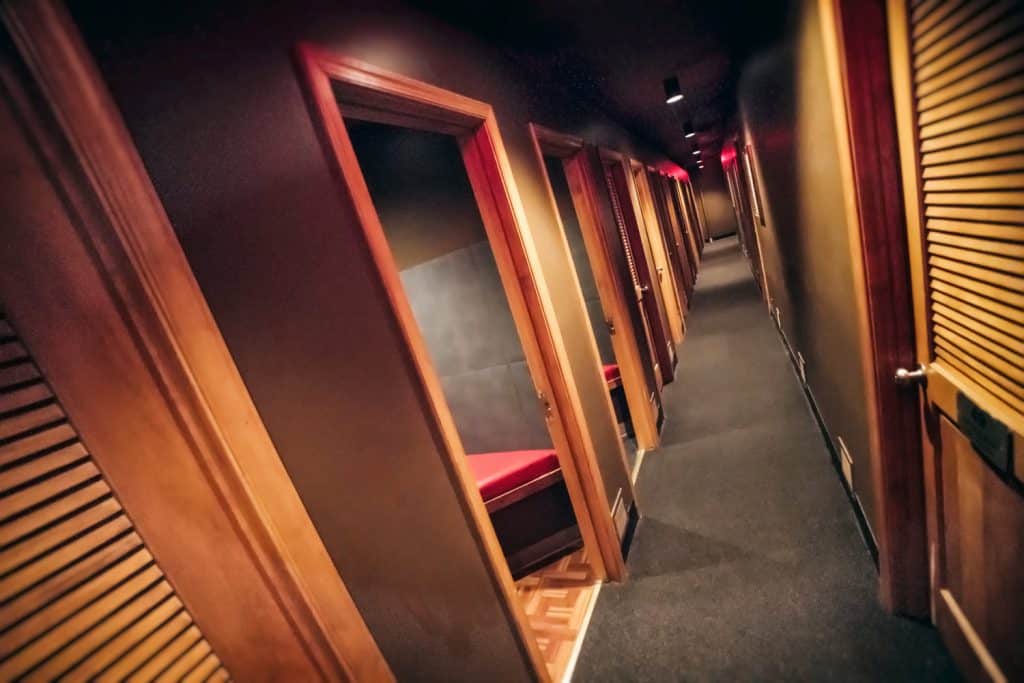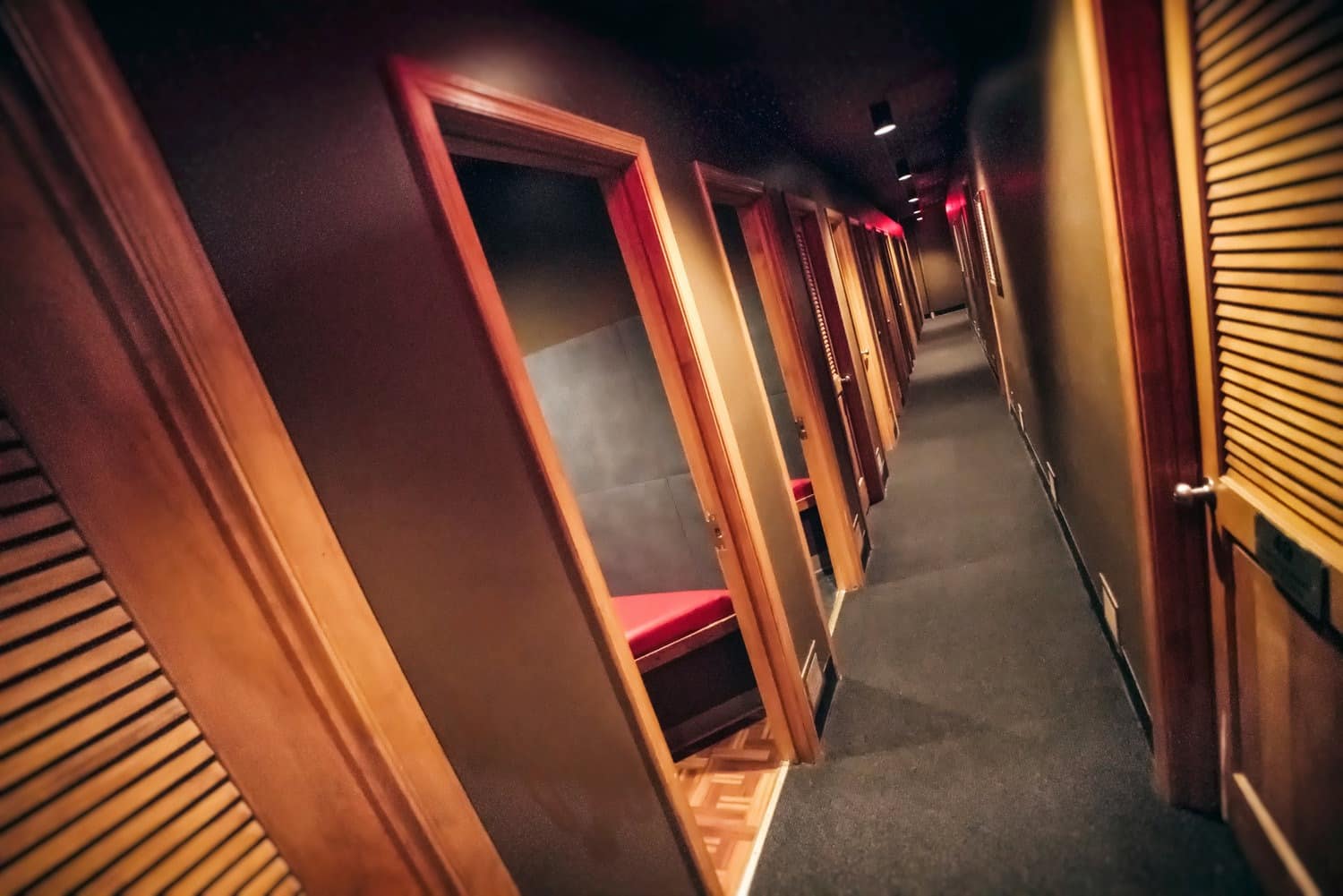 Crew Club – The only gay bathhouse in Washington DC operating 24/7 and found at Logan Circle with an inconspicuous buzzer entrance. Clean, social, safe and with friendly staff…There is a reason this bathhouse has stood the test of time while all others in DC have closed their doors. Seriously, this has to be one of the most well-kept, design-forward and enjoyable bath houses in the world. Inside you will find a maze, steam room, Finnish sauna, group showers, multiple lounges, and 65 private rooms. There is also a gym workout and cardio area. Being DC, if you spend long enough here you are are going to find someone politically connected – and the spa draws men from across the wider region and world. Congressman, state representatives, gay-hating closet Republicans… all can be found here at Crew Club where discretion and respect are of the utmost importance. They also host the infamous CumUnion Party serious on the first and third Saturday of every month, and Naked Yoga every Monday.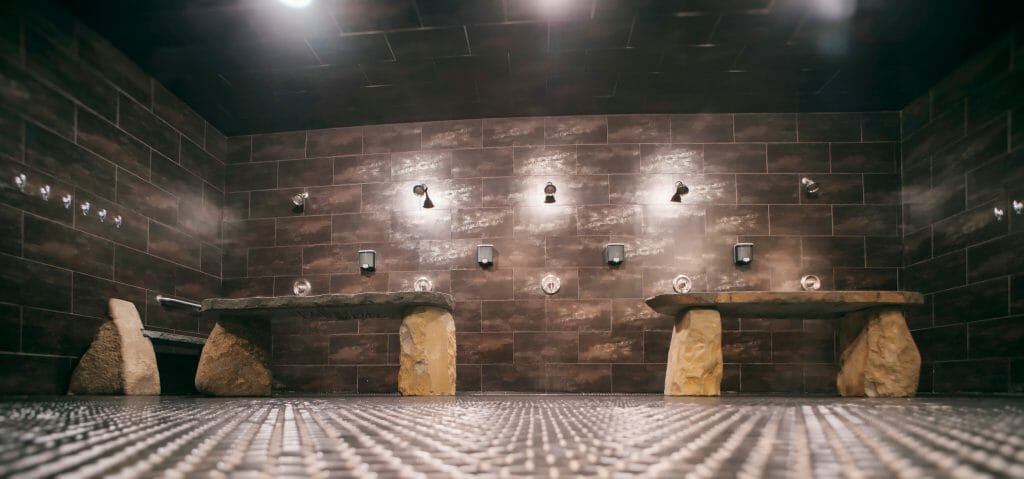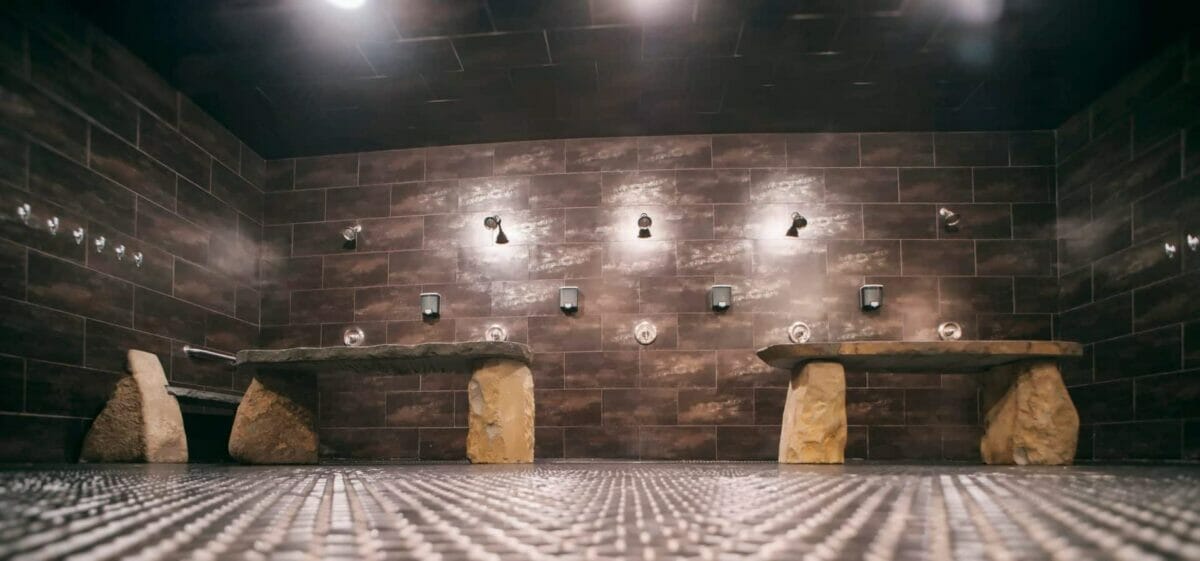 Gay Washington DC Map