If you're thinking of moving to a city with incredible food, welcoming people, a cast array of restaurants (including street tacos), and a fabulous queer scene, moving to LGBT Mexico City could be exactly what you're looking for.
The shopping here is fantastic, the culture is captivating, and if you're an English speaker, you're in luck because you'll at least have most people who understand what you're saying if you haven't gotten the hang of Spanish yet. CDMX has everything you need! Consider this article your ultimate guide to moving to LGBTQ Mexico City and discovering its queer delights.
Yes, just like in Puerto Vallarta, Guadalajara, and other fabulously queer Mexican cities, there is also an incredible gay scene here, and this is something a gay realtor in Mexico City can help you navigate as you find your new perfect home here.
Once you throw in the outstanding dining scene, substantial art scene, traditional Mexican culture, and a plethora of museums (there is over 100!), you can begin to see why Mexico City is one of the most underrated destinations for members of the LGBTQ+ community looking to move from their current locations.
Before we dig a little deeper to find out what the city has in store for you as a member of the queer community, let's first take a look at some of the highlights of moving to LGBTQ Mexico City.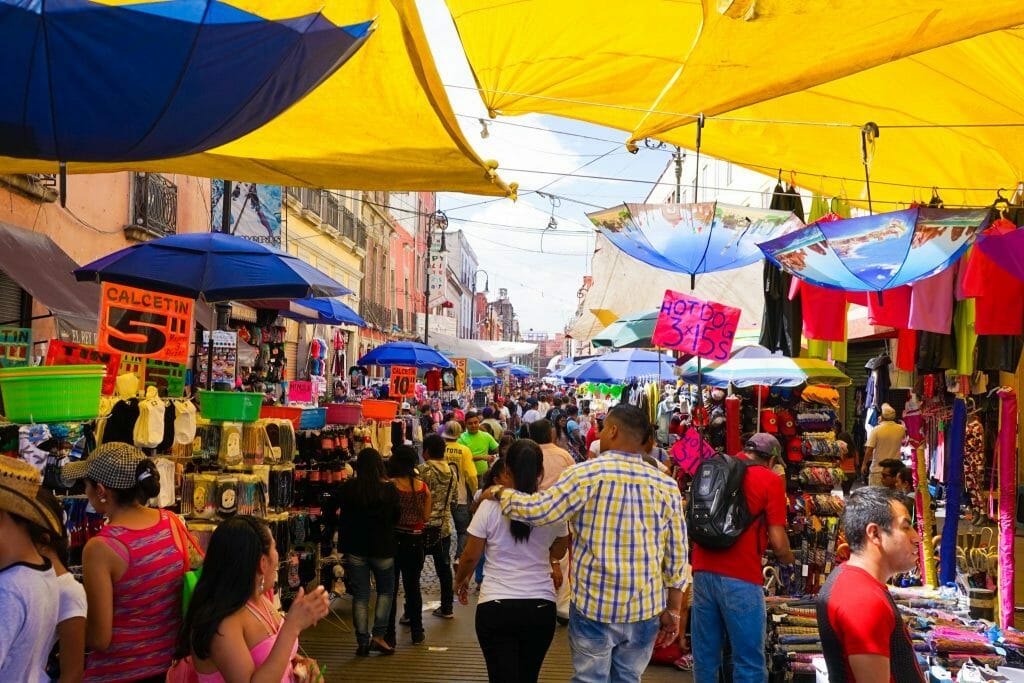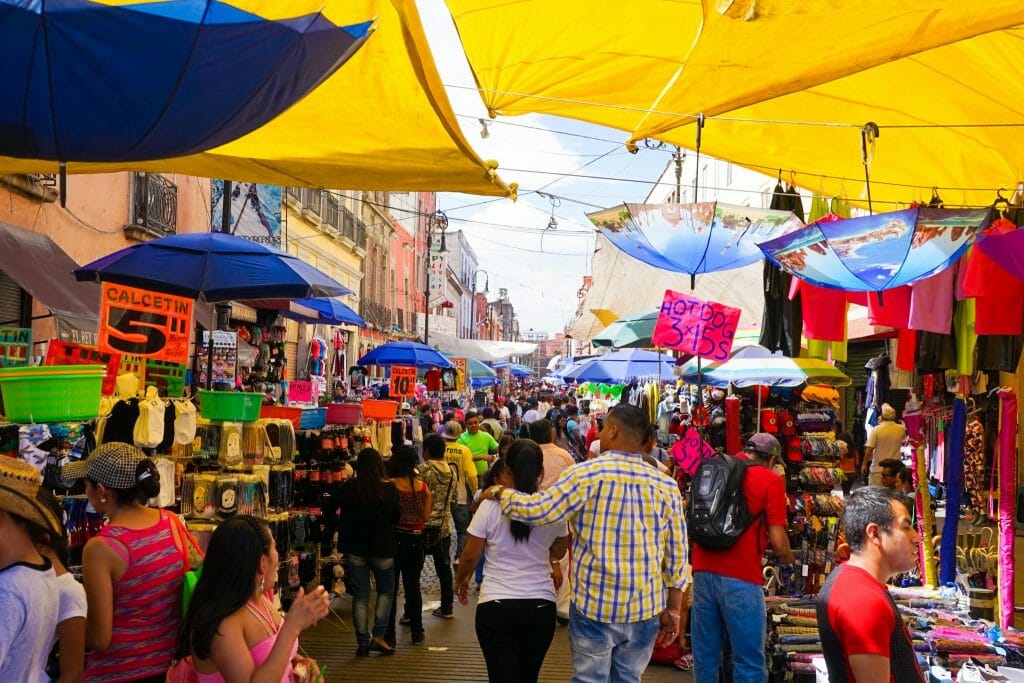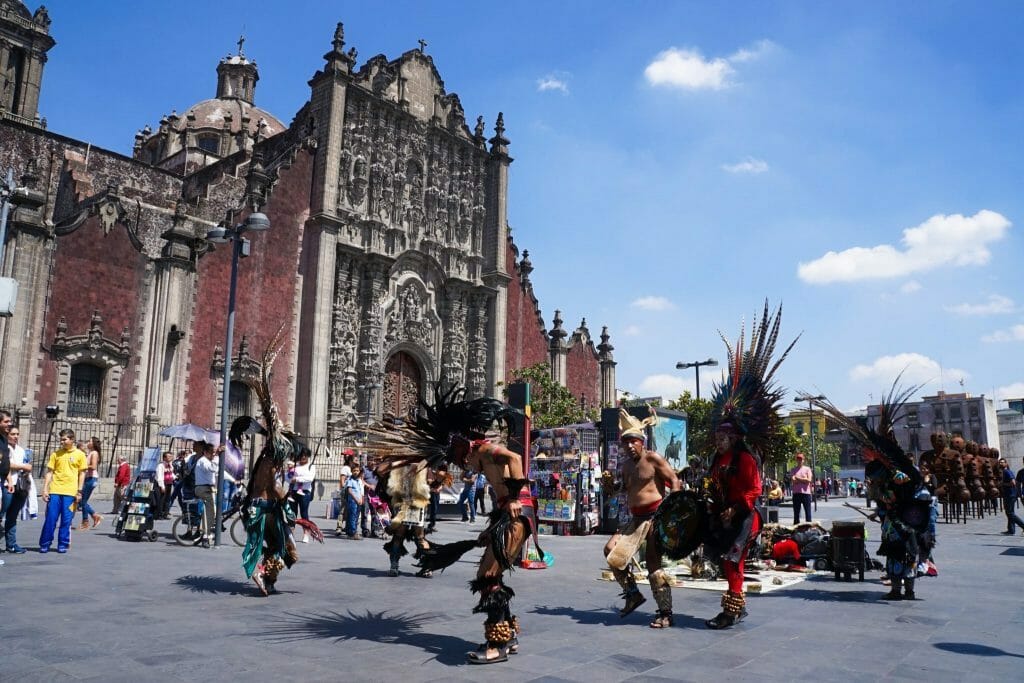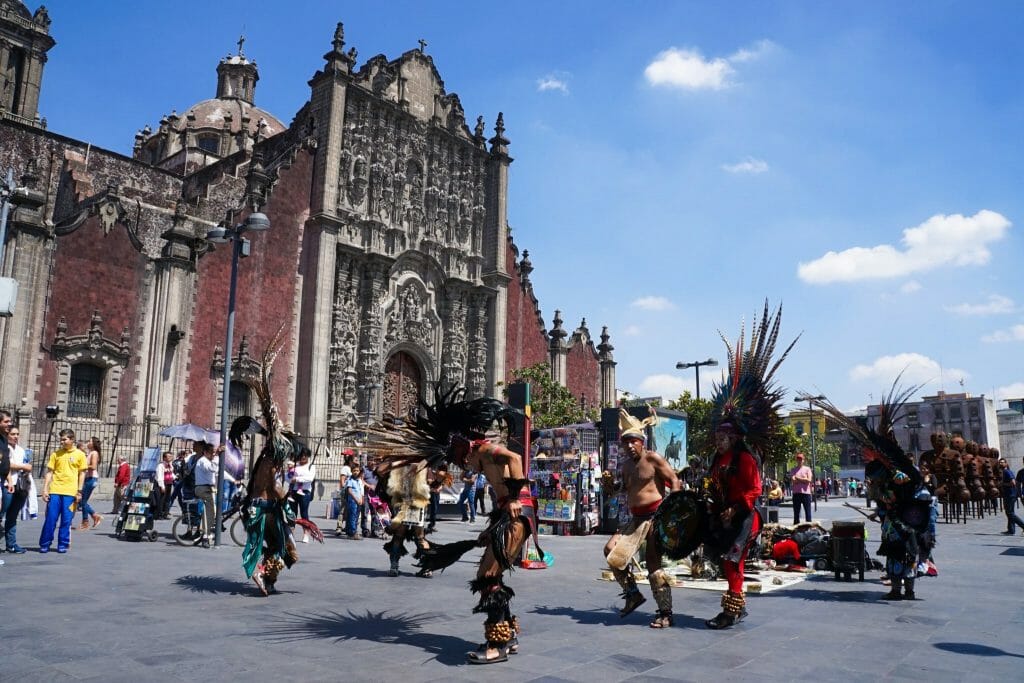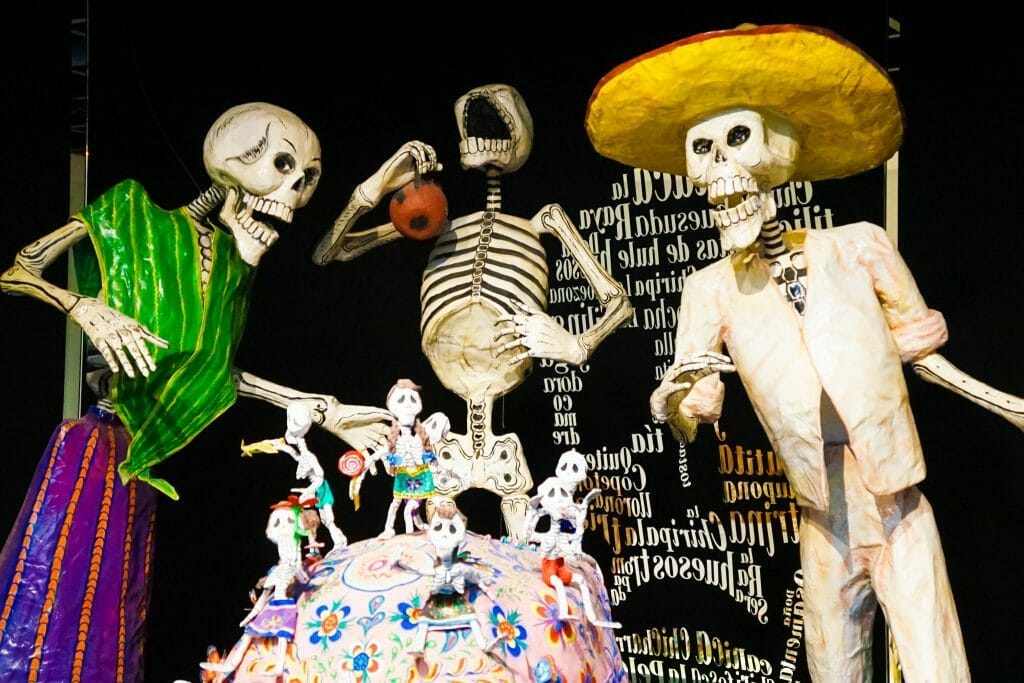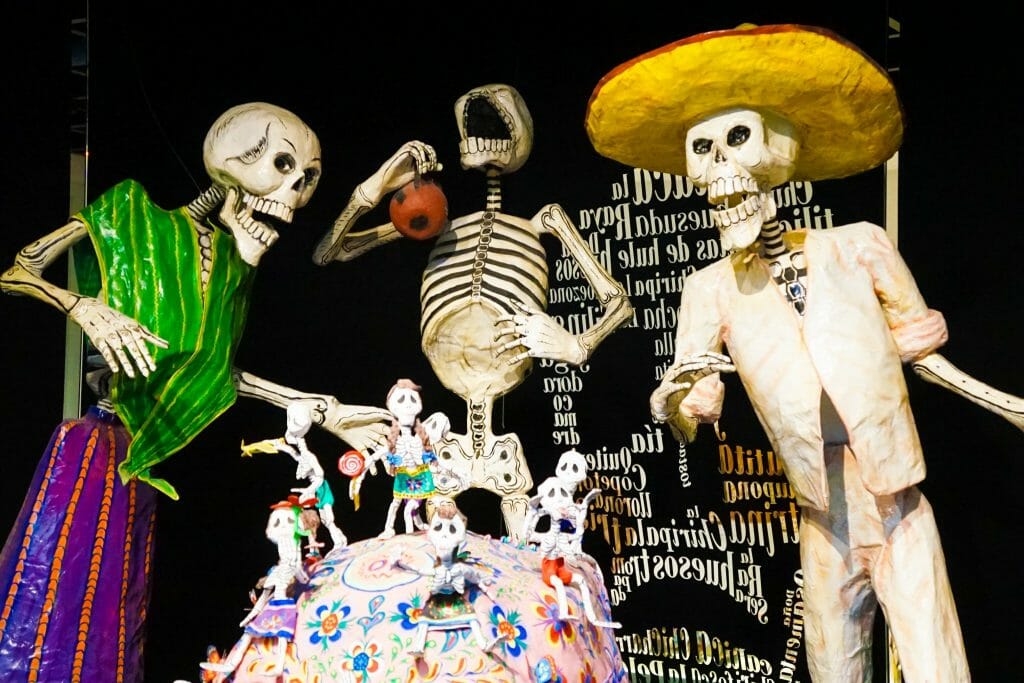 Highlights Of Moving To LGBTQ Mexico City
Mexico City, also known as CDMX, is one of those locations that you take your time exploring. There's so much to see and do here that it could take you years. So, what better place could there be to live than in a location where there's always something new to explore every day?
Whether it's the outstanding size of the population or the city's most renowned attractions, here are some highlights of CDMX.
Mexico City Is As Huge As New York
You'll be surprised to find out that Mexico City is termed as a megacity by some and doesn't miss in discussions about some of the world's largest cities. The city is home to almost 9 million people, so you can only imagine its size.
Mexico City is one of the biggest metropolises in the Americas and can be compared to Brazil's Sao Paulo or the U.S. city of New York. It should, therefore, not come as a surprise that expatriates in Mexico live here.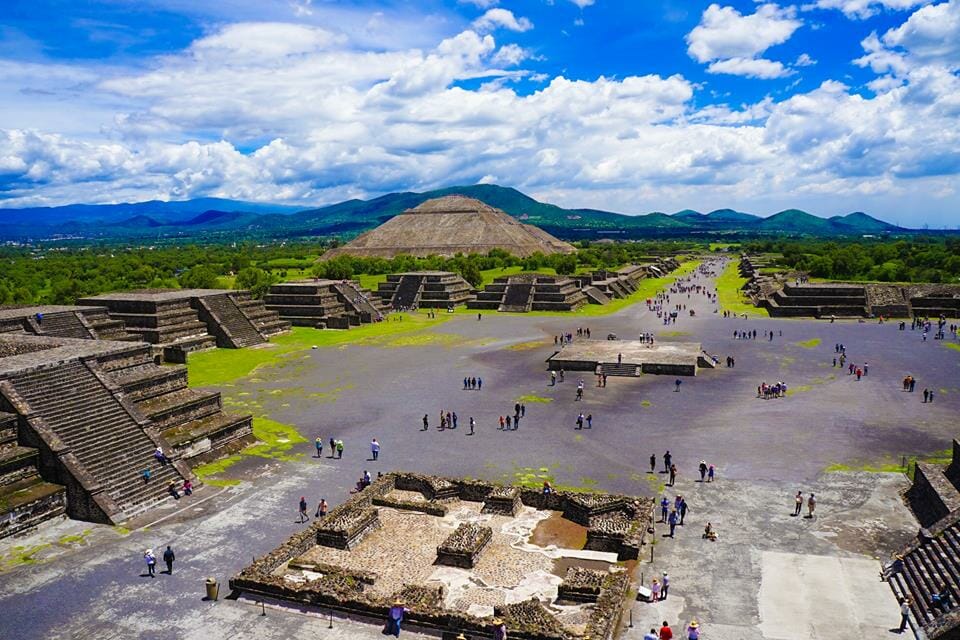 Please Learn Some Spanish
Plenty of people from different countries have moved here, and chances are you will come across someone who speaks your native language. If you don't, there is no need to worry because many professionals here speak English. Nevertheless, if you don't take the time to learn Spanish, you might find things a little hard to understand. Keep in mind that the dialect spoken here is slightly different from that spoken by many other countries, but this shouldn't be too much of a problem.
Entertainment Is No Problem
Countless street festivals still give the nod to the cultural past of this beautiful city. Here, you are likely to come across Catholic and Aztec rituals and cultural events throughout the year. Of course, there's more to enjoy than just traditional festivals, so whether you're a foodie, a sports nut, or a history buff, Mexico City has much to offer everyone.
Safe From The Drug War
As opposed to other regions in the country like Tamaulipas and Veracruz, Mexico is lucky to be safe from the drug war synonymous with different parts of the country. While the city hasn't been spared from its fair share of violent episodes linked to drug cartels, these are usually isolated, and you will be unlikely to witness any grisly crime scene during your stay here (no matter what those big Hollywood movies set in Mexico may have you thinking..)
Does Mexico City Embrace The LGBTQ Community?
Mexico City is one of the regions of Latin America that has been at the forefront of advancing LGBTQ rights in the country. The Distrito Federal (which CDMX is part of) became the country's first jurisdiction to ban discrimination linked to sexual orientation in 1999 and recognized same-sex civil unions from 2006. CDMX then legalized same-sex adoption and marriages in 2009, and the new laws became effective in 2010.
Transgender people in the city have been able to legally change their name and gender if they can actively demonstrate that they're receiving psychotherapy and sex reassignment. In October 2015, this was no longer a requirement, and transgender individuals could change their gender as it appeared on official documentation such as voter's cards, professional certifications and credentials, and birth certificates by appearing at the Civil Registry and declaring under oath that they wanted to be recognized by the gender they chose.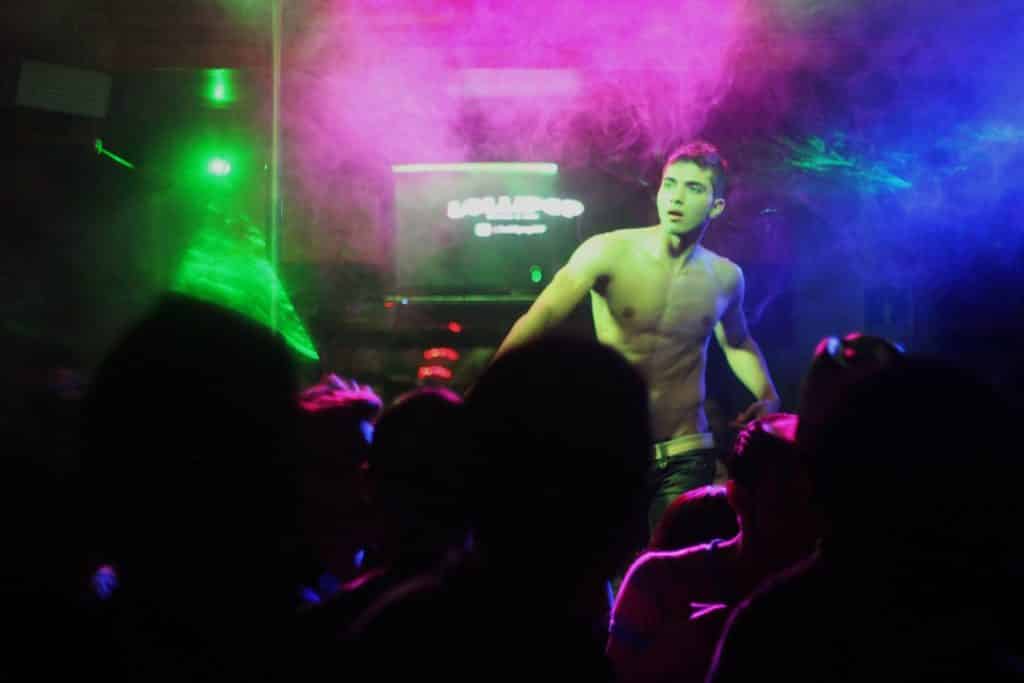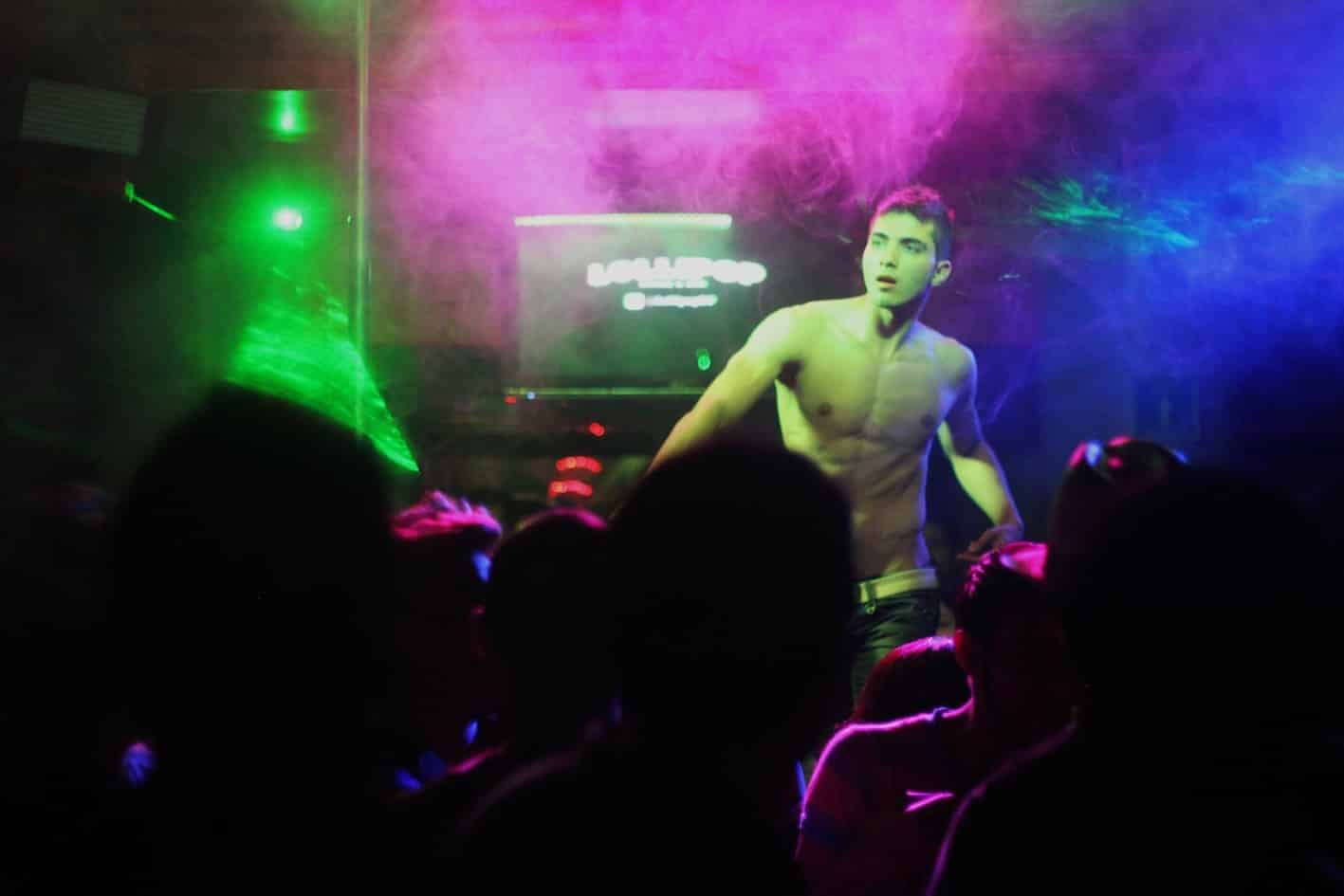 Mexico City has a significant LGBTQ community with better protections than many other areas of the country. Mexico City Government has put in the effort to ensure that the community's needs are taken care of by different programs, community centers, and government offices.
The city is also home to plenty of gay-friendly media outlets, restaurants, hotels, bars, and businesses. Many of these businesses offer discounts to the community on legal, medical, nutritional, optical, and dental services.
In 2019, thousands of people paraded Mexico City Streets to celebrate the metropolis' role as a beacon of hope for migrants fleeing Latin America due to their sexuality and gender. Among the crowd were drag queens in their highest stilettos, genderfluid performers, and plenty of colorful community members that took over Reforma Boulevard for the years' annual pride parade. As one of the world's largest pride parades, it is a celebration of love that really showcases just how accepting Mexico City is – and how far the rest of the country still need to come.
As Mexico City became the first capital in Latin America to legalize gay marriage, it paradoxically became a legion of progressive causes while sitting in a country questioned for its treatment of migrants. While the immigration authorities in Mexico don't register sexual orientation, activists have reported that the number of LGBTQ migrants in the city has increased as people move here from regions that discriminate against them.
Most of these exiles are usually U.S.-bound individuals or groups that have come into Mexico from Central America. The road to Mexico and beyond is often dangerous, and LGBTQ people have found themselves even more exposed and attacked in areas such as Tijuana.
Is Mexico City An Expensive City To Move To?
If lowering your cost of living and increasing your quality of life is at the top of your list, moving to Mexico City is a good choice for your wallet. The cost of living here is 50%-120% cheaper than living in even relatively affordable U.S. cities like Chattanooga, Atlantic City, and Tulsa. You can find plenty of affordable homes in the town for less than $200,000.
Expectedly, living outside the city is more affordable than living in it. The average cost of a one-bedroom apartment in the city is around $495 (U.S.) per month. Other areas outside the city center cost about $310 per month.
When it comes to transport, one ride on the subway will cost you only 3MXN. The market has plenty of affordable and fresh, high-quality products, so you don't have to worry about spending much more than you anticipated here. The cost of utilities, including water, electricity, and garbage service, is about 43USD each month.
The Best Gay Neighborhoods In Mexico City
Not all LGBT individuals want to live in the relative frenzy of the historic center of Mexico City, so thankfully, there are lots of alternate areas to live for those who are seeking a calmer-yet-still-LGBT-friendly environment.
When relocating to LGBTQ Mexico City, keep in mind that some neighborhoods are closer to all of the exciting queer events and happenings than others. Knowing them in advance will ensure that you arrive at your new home in the most suited gay-friendly area of town.
Start with these top gay and LGBT-friendly Mexico City communities to find your fabulously perfect new home, each with its own individual personality, welcoming community, and amenities you'll adore. Allow ample time to become acquainted with Mexico City's diverse personalities, and keep in mind that this city has plenty to offer everyone – LGBTQ or not!
Now let's take a look at where the handful of marvelous gay areas in Mexico City are and talk about the Mexico City gayborhood where you might feel most at home! Or speak to a local LGBT real estate agent for a more detailed understanding of the best options today.
Zona Rosa
Zona Rosa is the most popular LGBT district in Mexico City. The first gay nightclub in the city, "El Nueve," debuted in Zona Rosa in 1974. The club grew in popularity, inspiring the LGBT community to grow and establish roots in the area. Zona Rosa quickly rose to prominence as Mexico's first gay enclave and an icon of LGBT liberation. There are numerous clubs, bars, and restaurants in this area, including some of Mexico City's finest gay establishments.
Zona Rosa is an excellent spot for shopping or visiting one of the city's most iconic landmarks, El Angel- Angel of Independence- during the day. The monument was completed in 1910, on Mexico's 100th anniversary of independence from Spain.
Polanco
Polanco is regarded as one of Mexico City's safest districts. High-end shopping, sophisticated cocktail bars, and a handful of the world's top restaurants can all be found in Polanco. This district is an excellent place to start if you're looking for a good place to eat in the city.
Polanco isn't just a pretty face with a bland personality. It features some of the top locations to visit in CDMX. The excellent Museo Soumaya and the famous Museo Nacional de Antropologia are open to visitors.
San Rafael
The area of San Rafael is on the rise. The homes from the city's heyday have mostly survived, resulting in a varied architectural ambiance. San Rafael also features many excellent restaurants, such as the delectable Mercado San Cosme.
This is one of the top spots to live in the city if you're a foodie. It's filled with food stalls selling tortas and pambazos. San Rafael is an excellent destination if you want to get off the main path and learn about the local culture. Artists are flocking to the area, mainly because they are priced out of Condesa and Roma. As a result, you'll come across a plethora of fantastic galleries.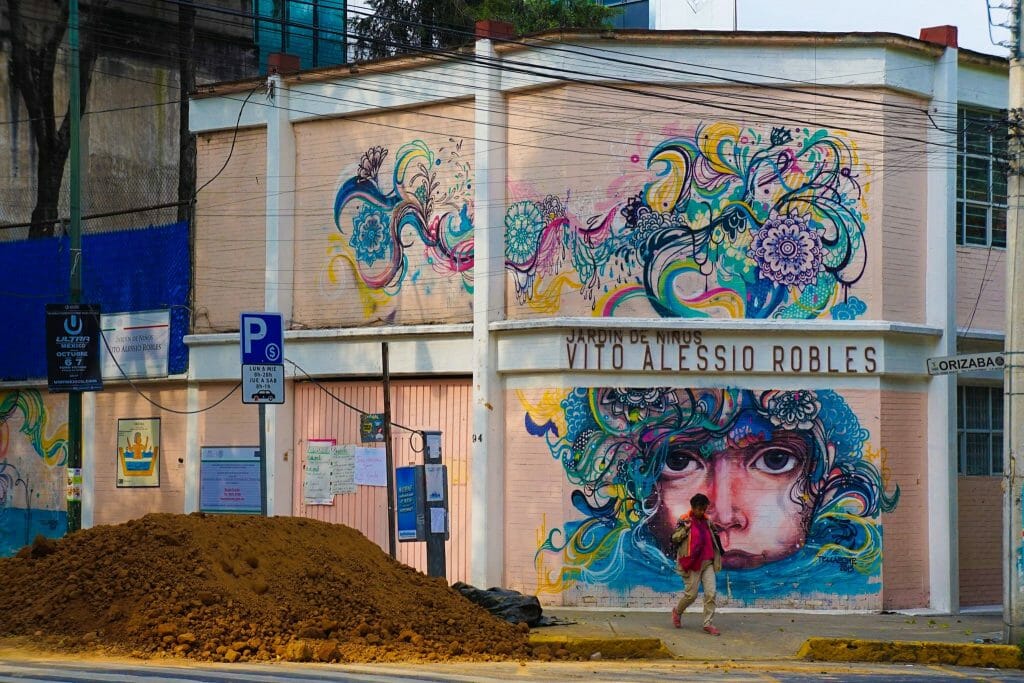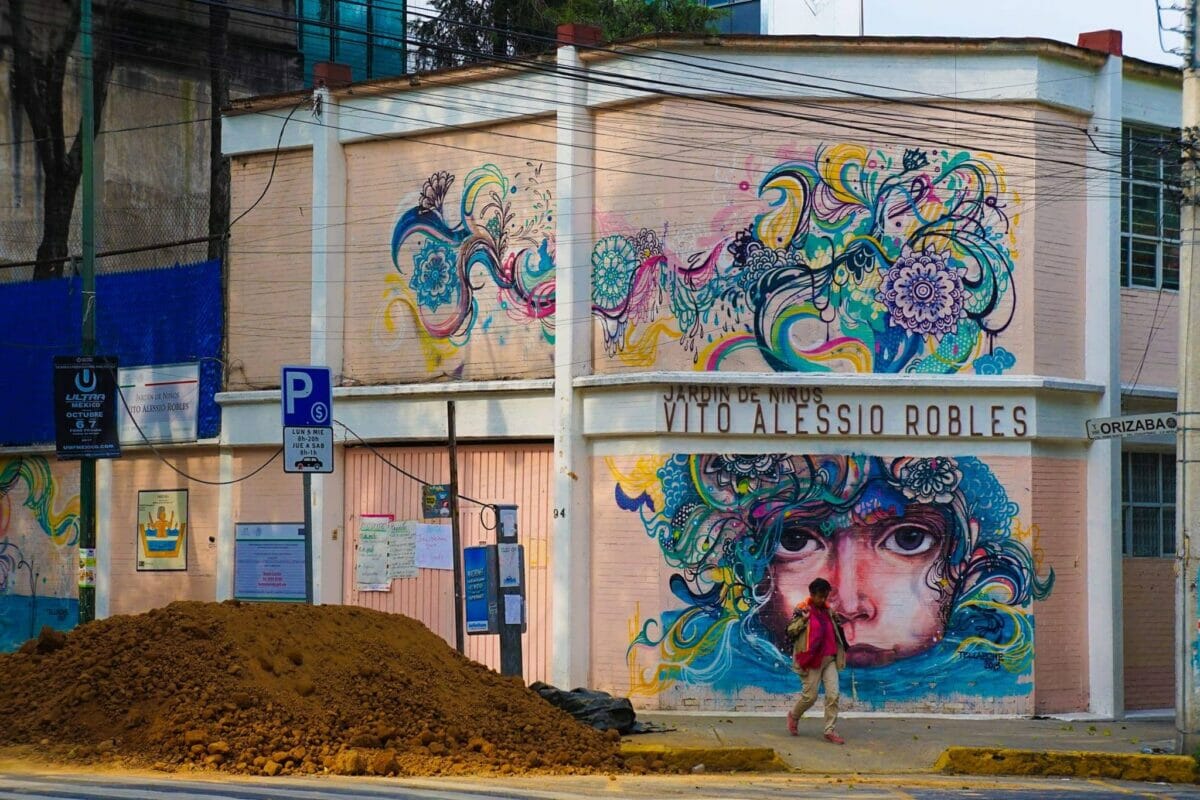 LGBTQ+ Community Organizations In Mexico City
Mexico City has plenty of organizations and resources that support its vibrant and growing LGBTQ community.
Sadly, however, the LGBTQ community frequently has to rely on donor organizations or non-profits to push the LGBTQ agenda further.
Wherever you live, it's vital that you give your support in any way you can go to such organizations so that they may reach others and help other people within the community. You might need their help now – or at some point in the future.
Here are some community organizations in Mexico City doing amazing work. If you're looking for LGBTQ groups to join, gain support, meet new people, or volunteer with towards a cause you like, these are a great place to start.
Centro Comunitario de Atención a la Diversidad Sexual (LGBT Community Center)
This is the first community center in Mexico City dedicated solely to the issues facing the LGBTI population. It offers free legal advice, medical examination, and linkages to government programs and services.
Casa Frida provides shelter through a housing initiative and access to necessities like food and other basic needs such as the assurance of safety and protection. The center also offers mental health services and linkages to programs that help residents improve their social and technical expertise and increase their chances of successfully reintegrating into society.
Casa Frida's residents are served by a staff of social workers, psychologists, volunteers, and nurses. Casa Frida also offers legal assistance to transgender individuals who want to change their gender officially and links them with hormone replacement therapy specialists.
Cuenta Conmigo is a community group dedicated to building an inclusive and diverse society based on sexual diversity and human rights. The organization offers youth and family programs and outreach programs, individual and couple therapy, workshops, courses, and seminars, on different themes.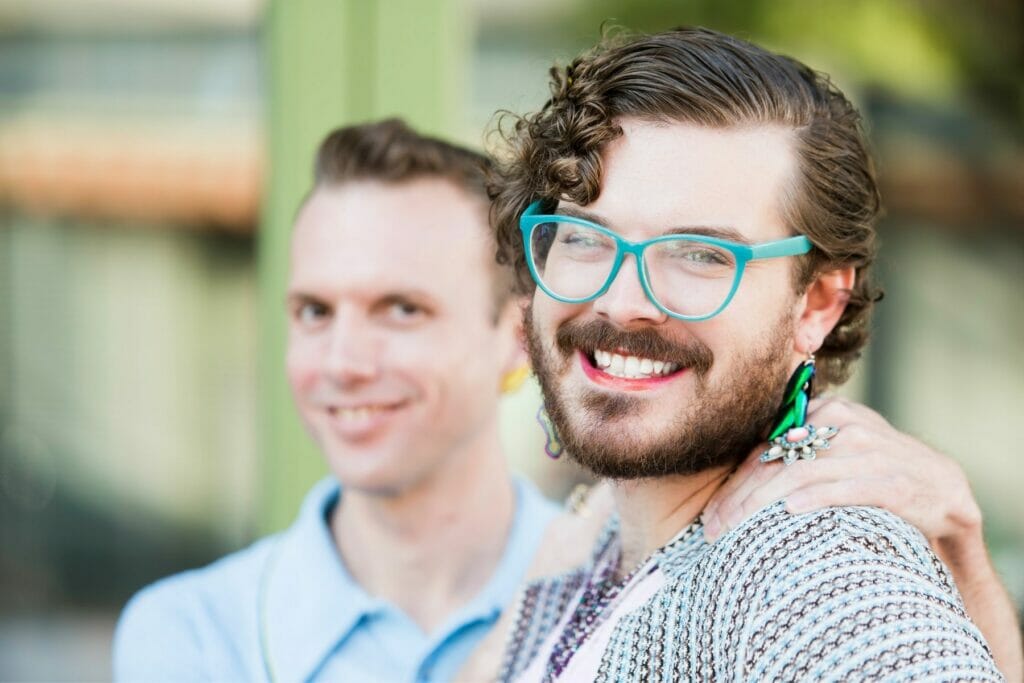 Regular LGBT Events in Mexico City
You have to make new friends, meet people, and network after moving to a new city. Thankfully, plenty of events, gatherings, and activities that target the queer community will help you do just that, and, as a result, there's no shortage of possibilities in the city for LGBTQ residents to enjoy.
Here are just some of the annual highlights you can look forward to after moving to LGBT Mexico City:
International Film Festival From A Gender Perspective
This event, also known as the Muestra International de Cine con Perspectiva de Género, is a yearly film festival that invites and screens works exploring esthetics, social events, and power dynamics from a gendered viewpoint.
Cooking Class At Medellin Market
Casa Jacaranda's gay pair, Beto and Jorge, create a unique culinary class experience. It all starts in the Medellin Market, where you meet Beto and Jorge. Here, you learn about the top specialty merchants and butchers in your area that sell seasonal vegetables. Next, head to their lovely 1913 colonial home, where you will learn about sazón art.
The colorful, fresh, and authentic dishes you cook together reflect Beto and Jorge's unique personalities. Following your meal under a Jacaranda tree, partake in Mexico's sobremesa custom, which entails drinking glasses of crisp wine and engaging in stimulating discussion as if you were with friends at a dinner party.
Mexico City Pride
Mexico City Pride, also known as the Marcha Del Orgullo LGBT de la Ciudad de México, takes place each year in June. Mexico City hosts one of the region's most prominent and enjoyable Gay Pride celebrations. Millions of people flock to the city's streets to celebrate the pride parade and a variety of the country's sizable LGBT community. Thousands of revelers and spectators march to celebrate non-discrimination, human rights progression, unity, tolerance, and acceptance.
LGBT Owned Businesses In Mexico City
Wherever there's a thriving and growing LGBTQ community, you cannot ignore the value of the pink dollar. Mexico City is a city that's welcoming to an entrepreneurial LGBTQ community, and it's only natural to want to support gay companies after arriving in LGBT CDMX. Establishing a secure environment where people may rest, buy, dine, and interact without fear is one strategy for making a safer and more inclusive society, and this is exactly what LGBT businesses should strive for.
It is vital to support these efforts wherever you are in order to ensure the queer community's survival and success. With that in mind, here are a few LGBTQ-friendly companies in Mexico City worth visiting.
Nico Barawid is a Co-founder and the CEO of Casai. His objective as a gay founder is to build welcome, safe, and inclusive venues for all populations. Casai is delighted to be a pioneering and forward-thinking business in Latin America's hospitality and digital industries, influencing how people travel, work, and live.
While offering the most incredible possible customer experience and aesthetically designed smart homes are core values at Casa, the business also aspires to build a brighter future. One that embraces each of us for who we are.
Punto Gozadera is a vegan and vegetarian-friendly restaurant and a feminist cultural place run by Queer individuals. Murals, flags, graffiti, and placards abound, all pleading for non-discrimination. Women gather to dine and enjoy themselves while discussing the push for LGBTQ+ rights and gender equality. Sexual and gender diversity issues are addressed in Punto Gozadera's operations.
In December 2017, Ali Gua and Diana Torres, her partner, established La Casita. Both women are well-known members of Casa Gomorra, the D.F. queer venue, and play critical roles in Mexico City's LGBTQ+ scene. This small yet adaptable cevichera, located near the Lucha Libre stadium, is indeed a refuge for their customer serving delicious and fresh seafood as they perform karaoke, enjoy live poetry, and dance to cumbia.
Our personal favorite gay bar in the Zona Rosa with three epic floors offering everything we ever dreamed and desired. Hot as hell go-go dancers, shower shows, huge dance floors, dance, electronic and house music, plus an outdoor terrace and reasonably priced drinks. Boy Bar gets packed and is only for us boys, so ladies – sorry, but this one is not for you! A choose your own adventure type of bar which will have you returning time and time again.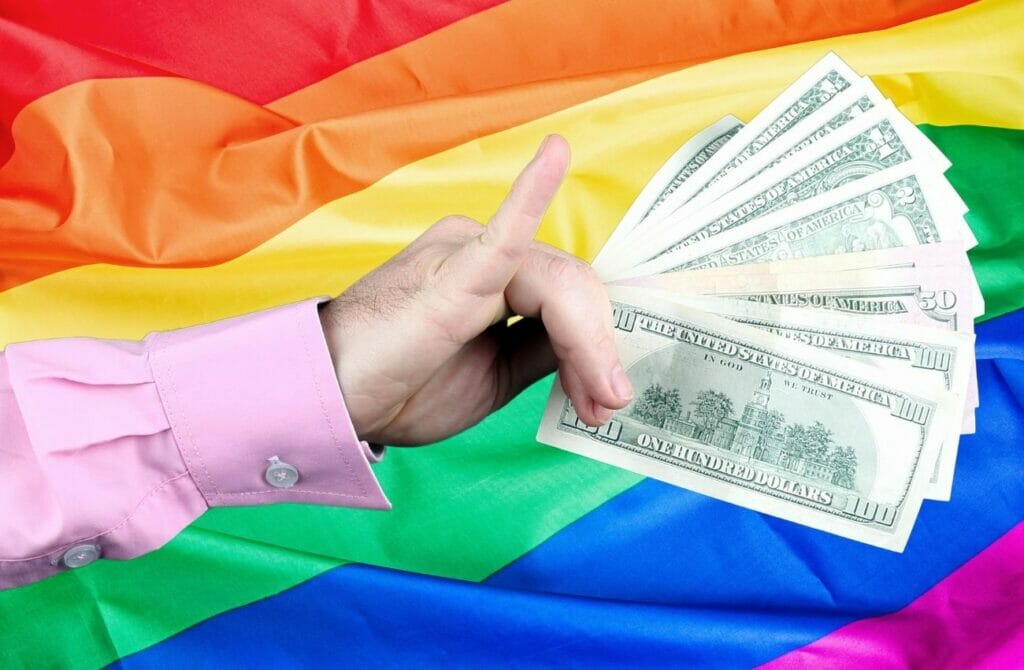 Final Thoughts On Moving To LGBTQ Mexico City
Mexico City is a fabulously queer city with much to offer anyone who chooses to live here. Whether it's the affordable cost of living, the seemingly endless amount of things to see and do, or the welcoming LGBT community, there's everything to ensure you feel at home.
Remember that life is what you make it, and whatever gay Mexico City area you choose to start your new life in, we hope you find the freedom and comfort you desire.
Living in a gay-friendly neighbourhood, frequenting local LGBT businesses and events, and joining in queer community groups and sports teams are the best ways to learn about LGBT Mexico City.
We guarantee that if you do this, your transition to LGBT Mexico City will be more enjoyable, and you'll meet like-minded people quickly to join your chosen family.
Finding Gay Realtors In Mexico City Mexico
When looking for the ideal realtor, why would you consider someone's sexuality? This may seem strange at first, but there are several reasons why contacting a gay realtor in Mexico City is a great way to find your dream house.
After all, when it relates to one of life's most important transactions, it's not unreasonable to expect fair, equal, and honest representation from someone who understands the queer community's particular needs and wishes. Furthermore, unfortunately, many people (up to a third of Americans) continue to believe that our community does not deserve protection and dignity in housing, adoption, employment, and other areas of life.
So it's no surprise that LGBT people who use mainstream realtors often describe feelings of discomfort, unnecessary trouble, unenthusiastic representation, or even antagonism or outright contempt. Everyone deserves a pleasant, stress-free home buying or selling experience while being adequately represented, and this is why we feel you should hire a gay realtor to assist you in finding your future home.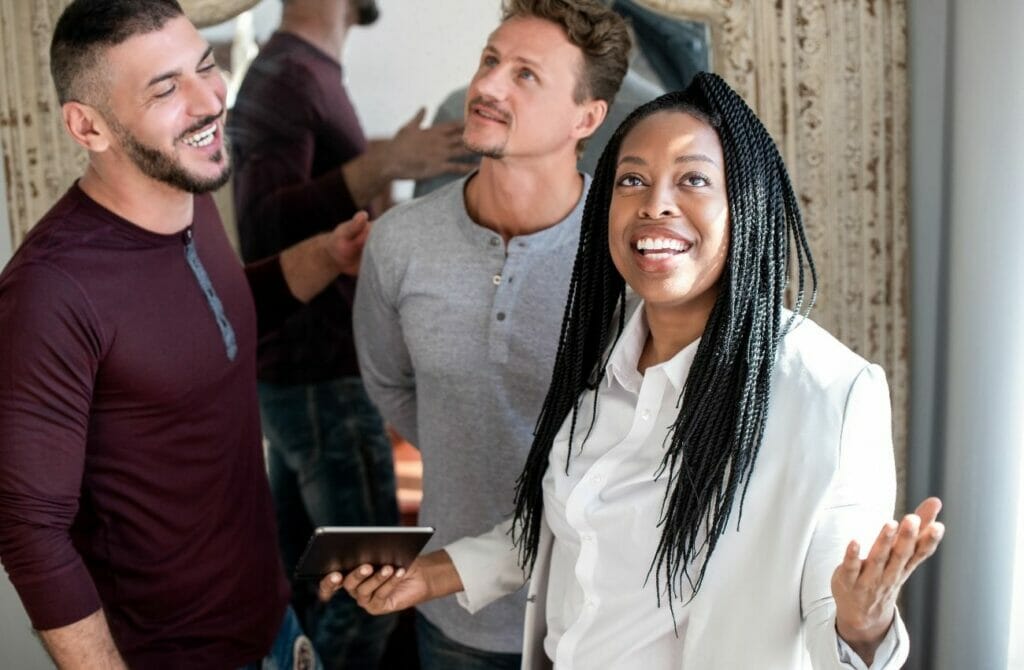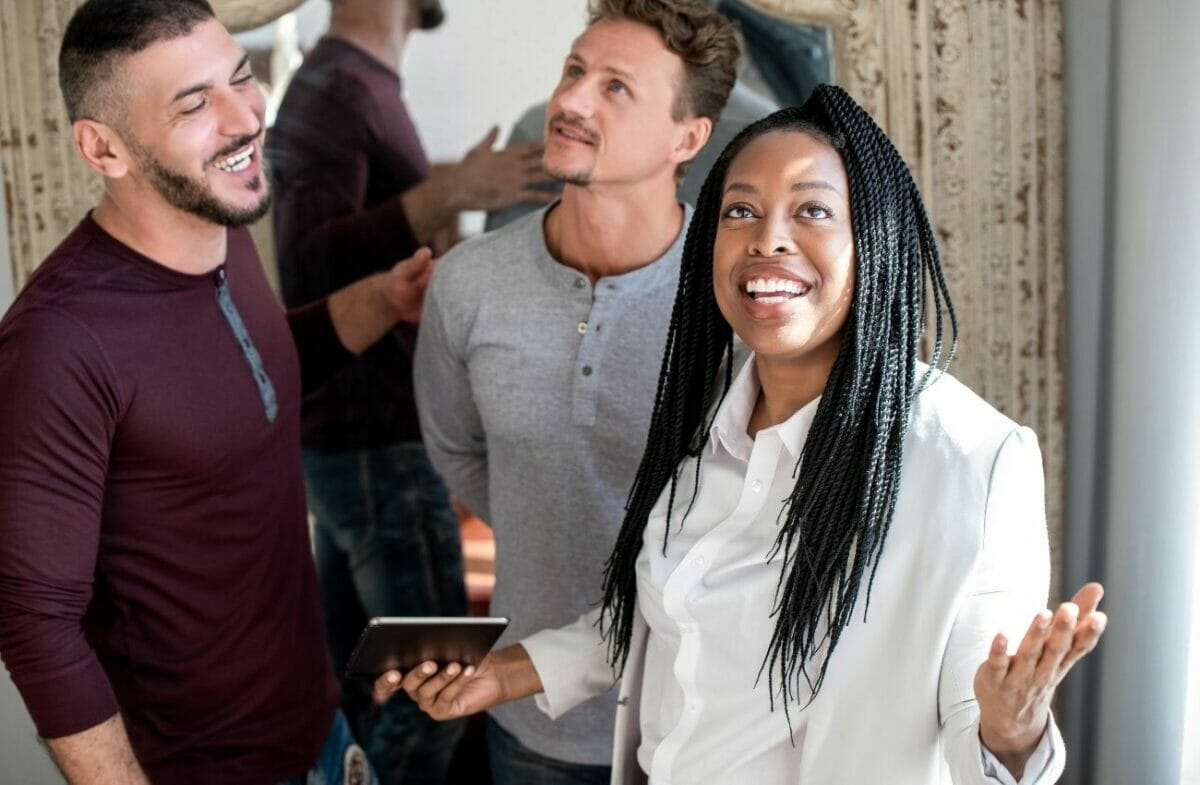 LGBTQ realtors are more likely to be familiar with the diverse communities in their area and know which ones may be best suited to you when looking for a home. That's not to say a heterosexual realtor isn't capable, but they've probably never had to address many of the issues LGBT people face. Rather than just being concerned with how bustling, fashionable, or up-and-coming a neighborhood is (or what it may appear like), gay realtors conduct extensive research into the neighborhoods in which they sell homes to ensure that clients are safe.
It used to be difficult to locate professional LGBT-friendly real estate agents in Mexico City, and it was virtually impossible to find one if you were relocating here from out of state and didn't have access to a local referral. You no longer have to search for a realtor without knowing whether or not they are accepting of others because you can use a list of gay, lesbian, and gay-friendly agents in Mexico City to do all of your homework for you.
Simply go to the page, and you'll be presented with a free list of gay, lesbian, and gay-friendly agents who can help you with your relocation as well as other useful information like LGBT+friendly schools, shopping, storage firms, tradesmen, and more. Read the biographies of LGBT real estate agents, then choose the one who is right for you. It's critical that you find someone who will be by your side and support you and your family during one of life's most exciting occasions.
Even better, there is no hidden motive, cost, or obligation whatsoever!