Atlantic City is a fun town to visit at any time of year, but, crazy idea, moving to LGBT Atlantic City and living here full-time would allow you to live this lifestyle 24/7 in a modest town with plenty to do at affordable rates.
Locals refer to Atlantic City as "America's Playground" because of its vast beaches, resorts, and iconic boardwalk. In this appropriately named city on the Jersey Shore, white sand beaches dotted with world-class restaurants, vibrant nightlife, fabulous casinos, exciting water sports, and much more. If you're considering a move here, keep reading to learn more about what living in LGBT Atlantic City is like and how to get involved with the local queer community.
Yes, just like in Myrtle Beach, Virginia Beach, Fort Myers, and other U.S. coastal cities, there is also a tight-knit gay scene here (if you know where to look), and this is something a gay realtor in Atlantic City can help you navigate as you find your new perfect home here.
Once you throw in the outstanding dining scene, glitzy high-rise hotels and nightclubs, revitalizing spas, and a plethora of outdoor activities, you can begin to see why Atlantic City is one of the most underrated destinations for members of the LGBTQ+ community looking to move from their current locations.
Before we dig a little deeper to find out what the city has in store for you as a member of the queer community, let's first take a look at some of the highlights of moving to LGBTQ Atlantic City.
Highlights Of Moving To LGBTQ Atlantic City
LGBT Atlantic City has much to offer, and as you move here, you need to know what you'll be getting yourself into.
The Food Scene
To be honest, the casinos in this town add excitement to moving here. However, some people don't like them. However, it's the restaurants you should look forward to enjoying. They will offer some exciting experiences and delicious food. The restaurants in the casinos are headed by some of the world's top chefs and cooking celebrities, and there's no food choice they can't offer you. There are also some good restaurants not linked to the casinos, and you will have an excellent time exploring their menu options.
Atlantic City Boardwalk
Beyond the city's beaches, the most renowned attraction here is the Atlantic City Boardwalk. The boardwalk stretches over five miles along the coast of the Atlantic Ocean and is always bustling with tourists. The boardwalk is ideal for people of all walks of life and ages. The boardwalk also hosts lively musicians, artists, luxury shopping, boutiques, amusements, and local restaurants.
The City's History
Chicken Bone Beach carries some history that Atlantic City isn't proud of. The beach was once segregated and named after an unfounded claim that there were plenty of chicken bones thrown along the shore by African Americans during the mid-1900s. After the Civil War, the beach became segregated after local businesses were put under pressure. In 1964, after the Civil Rights Act was passed, the beach was opened to everyone.
Low Median Home Prices
One of the best things about this city is its low median-priced homes. Getting a home in Atlantic City is much easier than in many other cities in the country. This is because the U.S. median home price is higher than that of Atlantic City.
Does Atlantic City Embrace the LGBTQ Community?
In New Jersey, LGBTQ people have equal rights and responsibilities as non-LGBT. The LGBTQ community In New Jersey has strong anti-discrimination protections and the right to marry since October 2013.
Discrimination against LGBT People has become less acceptable since the late 1960s. Several court rulings have broadened the scope of LGBT rights. In 1967, LGBT people could congregate in bars and pubs, and in 1978, they could have intimate relationships.
Anti-gay adoption policies were repealed by the state welfare agency in 1The N.J. Law against discrimination, amended in 1991 and 2006 to include gender identity and sexual orientation, prohibits discrimination in housing, employment, and public accommodations. Bias-motivated crimes against LGBTQ people are prohibited by law, and N.J. schools are expected to implement anti-bullying policies to protect LGBT students.
Governor Chris Christie signed legislation in August 2013 barring mental health providers from offering conversion therapy to minors in the LGBT community. New Jersey is commonly referred to as one of the country's most LGBT-friendly states with several gay institutions and venues located across the state, in Atlantic City, Jersey City, Maplewood, Asbury Park, Ocean Grove, Cape May. Polls suggest that same-sex marriage has a lot of support from state residents.
In December 2021, the state-approved and put in place legislation to legally formalize and safeguard same-sex marriage in the event that future federal conservative verdicts make same-sex marriage illegal. In January 2022, then-Governor Phil Murphy signed it into law, which immediately took effect.
State Law against Discrimination was revised in 1991 to include sexual orientation and affectional orientation. It was altered again in 2006 to include "gender expression and identity" as categories prohibited from discrimination.
The law makes it illegal to discriminate in public accommodations. The state Supreme Court interpreted this to include the Boy Scouts of America in its public interactions, which the U.S. Supreme Court again reversed in Boy Scouts of America v. Dale. The State Law against discrimination also serves to protect people from discrimination based on their sexual orientation.
The Office of LGBTQ+ Affairs in the Mayor's Office was established in 2021 by Mayor Marty Small, Sr., to promote equitable working and living conditions for LGBTQ+ residents. Its work is to:
Connect LGBTQ residents of Atlantic City to the support and services they require.
Help develop programs and policies to address the city's equity, inclusion, access, and diversity goals.
Coordinate city departments to improve access to services by the LGBTQ community.
Provide grants for education available to CBOs that serve the LGBTQ+ community.
Support the growth and development of the LGBTQ communities in the city and serve as a link between the city's LGBTQ organizations and communities and the city.
Host events meant to promote, unite and empower the LGBTQ community in Atlantic City.
Is Atlantic City An Expensive City To Move To?
The cost of housing for an adult living in the city, including child care, taxes, healthcare, food, and transportation, is around $39,600 per year. This amount is less than the annual cost of living in the state of New Jersey, which is $41,884. The national figure is $38,433.
Now, let's take a closer look at some costs that you will have to incur while living in the city.
Housing: The median home value in the city is $165,200 and is less than the U.S. national median of $204,900. It may be cheaper to own a home in Atlantic City instead of owning one. The average rent in the area is $872 per month and is less than the average rent of $1,073 nationally.
Transport: A single person living in the city would have to pay around $9,549 per year on transport. This includes the cost of car maintenance, public transit, and cost of gas.
Healthcare: The average healthcare cost for a single adult living in the area is $4,147 per year, compared to $4,273 in New Jersey and $4,266 nationally.
Food and groceries: A single adult in Atlantic City spends around $3,280 on food per year, while a family of four spends an average of $9,471. To put this in context, the average food expenditure in New Jersey and the United States for a single adult is $3,433 and $3,240, respectively, and $9,914 and $9,354 respectively for a family of four.
The Best Gay Neighborhoods In Atlantic City
Not all LGBT individuals want to live in the relative frenzy of the Atlantic City Boardwalk district, so thankfully, there are lots of alternate areas to live for those who are seeking a calmer-yet-still-LGBT-friendly environment.
When relocating to LGBTQ Atlantic City, keep in mind that some neighborhoods are closer to all of the exciting queer events and happenings than others. Knowing them in advance will ensure that you arrive at your new home in the most suited gay-friendly area of town.
Start with these top gay and LGBT-friendly Atlantic City communities to find your fabulously perfect new home, each with its own individual personality, welcoming community, and amenities you'll adore. Allow ample time to become acquainted with Atlantic City's diverse personalities, and keep in mind that this city has plenty to offer everyone – LGBTQ or not!
Now let's take a look at where the handful of marvelous gay areas in Atlantic City are and talk about the Atlantic City gayborhood where you might feel most at home! Or speak to a local LGBT real estate agent for a more detailed understanding of the best options today.
Ducktown
Historically, Ducktown is an Italian-American neighborhood that stretches from Missouri to Texas Avenue. The neighborhood is fondly referred to as 'Little Italy' since Italian Immigrants were a heavy presence during the 20th Century. These immigrants gave the area its name for the duck houses they built while raising waterfowl and poultry.
At the end of World War II, the residents began to leave the area and moved to automobile suburbs and sent the neighborhood into a decline. Ducktown offers plenty of attractions such as restaurants, churches, and entertainment venues.
Marven Gardens
Marven Gardens is located 2 miles south of Atlantic City. The neighborhood gets its name from the first three letters of Margate and Ventnor cities. Most of the homes in this area were built between the 1920s and the 1930s. Unfortunately, houses in this area began to fall into disrepair, and when there was a housing boom in the 2000s, the homes changed ownership and were brought back to their former beauty.
Chelsea Heights
Chelsea is considered the 2nd most walkable neighborhood in the city. It has 9,651 proud residents and is also bikeable with some public transportation. This neighborhood is a suburban and coastal area. The real estate in this area primarily consists of studios to two-bedroom and medium-sized single-family homes and apartment buildings. Many of the properties in this neighborhood are older homes that were built between 1940- 1969.
LGBTQ+ Community Organizations In Atlantic City
The LGBTQ community frequently has to rely on donor organizations or non-profits to push the LGBTQ agenda further.
Wherever you live, it's vital that you give your support in any way you can go to such organizations so that they may reach others and help other people within the community. You might need their help now – or at some point in the future. Here are some community organizations in Atlantic City doing amazing work. If you're looking for LGBTQ groups to join, gain support, meet new people, or volunteer with towards a cause you like, these are a great place to start.
The Greater Atlantic City GLBT Alliance
The Greater Atlantic City GLBT Alliance is a private nonprofit whose mission is to promote better economic, political, and social advocacy for LGBT people and businesses in the greater city area. Membership to the Alliance is a cost-effective way to connect with other LGBT and LGBT-supporting citizens and businesses. The organization is open to individuals and businesses that are part of the community that supports the LGBT.
Be Visible is a lesbian, gay, bisexual, transgender, and queer meet and greet group that promotes queer social experiences. It is a non-judgmental and inclusive group that is open to all kinds of diversity. All queer and pro-queer family and friends are welcome to the group. The main goal for this group is to connect like-minded people that are new to the area or where there isn't much LGBTQ representation.
A.C. Pride's mission is to promote and celebrate the LGBTQ community in Atlantic City. The group does this through social events and initiatives that celebrate and acknowledge inclusion and diversity. A.C. Pride's mission is to help the city acknowledge its past as a lively gay area while encouraging growth and development.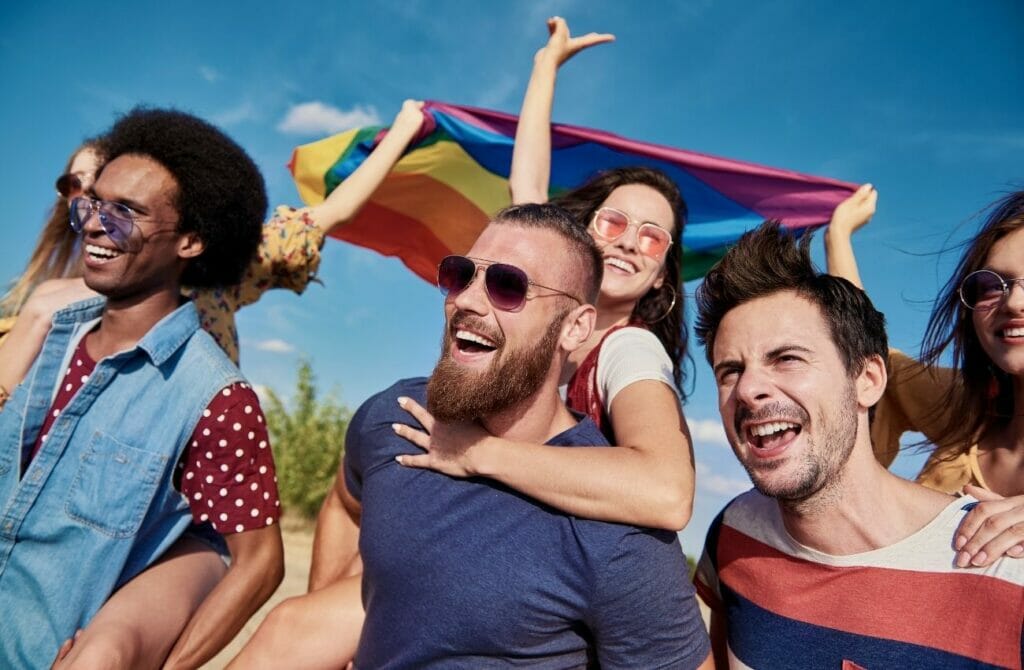 Regular LGBT Events in Atlantic City
You have to make new friends, meet people, and network after moving to a new city. Thankfully, plenty of events, gatherings, and activities that target the queer community will help you do just that, and, as a result, there's no shortage of possibilities in the city for LGBTQ residents to enjoy.
Here are just some of the annual highlights you can look forward to after moving to LGBT Atlantic City:
The Miss'd America Pageant was founded in 1994 at a local club in the city. It was created to help raise funds for a local charity and has taken place each year after the famous Miss World America Pageant. The local joke is that it's for the drag performers that couldn't get into the actual pageant held at Boardwalk Hall. Several venues, including Boardwalk Hall and Studio Six Nightclub, have hosted the event.
Pride Run Is the ideal way to kick off your weekend at the boardwalk. It has numerous piers lined with unique shopping venues and plenty of attractions. Walk or run as you enjoy the raucous seas, attractive confection shops, and amusements. Whether you are competing for a prize or simply enjoying a leisurely walk or run, you will have a great time at Pride Run Atlantic City.
Stoplight Singles Mixer
Any member of the LGBTQ community is welcome to attend the monthly Stoplight Singles Mixer held at Boogie Nights Dance Club. Guests are urged to select a wristband representing their "status": green for single, red for taken, yellow for "it's complicated," and rainbow-colored for gay.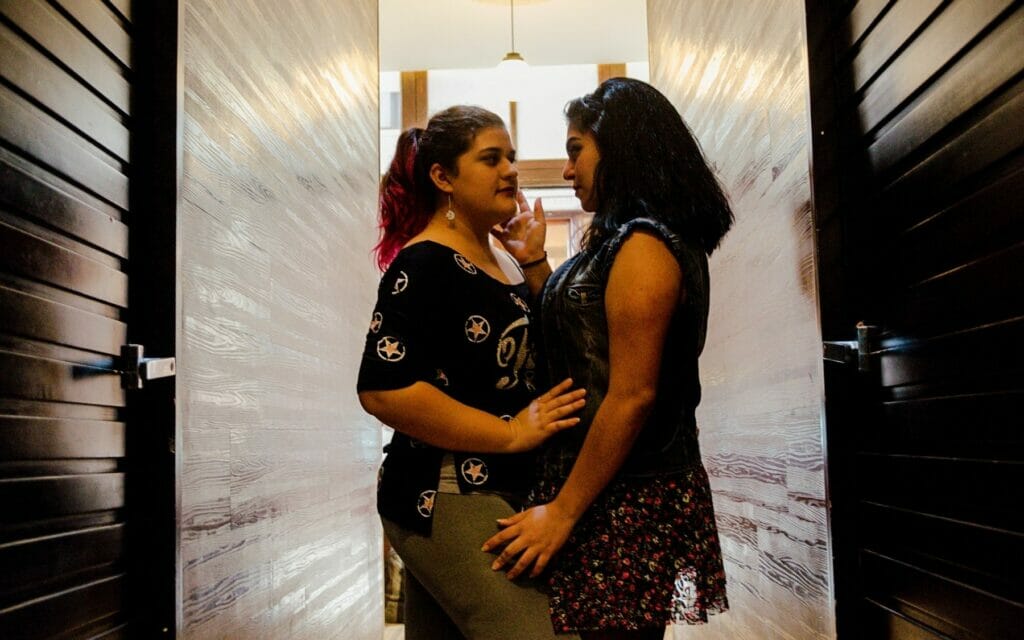 LGBT Owned Businesses in Atlantic City
It's only natural to want to support gay companies after arriving in LGBT Atlantic City. Establishing a secure environment where people may rest, buy, dine, and interact without fear is one strategy for making a safer and more inclusive society, and this is exactly what LGBT businesses should strive for.
It is vital to support these efforts wherever you are in order to ensure the queer community's survival and success. With that in mind, here are a few LGBTQ-friendly companies in Atlantic City worth visiting.
Morgan Wells has worked as a costume and clothing designer for over 30 years. He is a professionally trained tailor who chose to settle on costume designing. Morgan spent ten years as a designer's assistant and another ten years doing tailored special occasion outfits. After that, Morgan spent another twelve years working in the wardrobe department of a casino.
Woodcrest Pizza is a family pizza and Italian restaurant. The establishment specializes in vegan cheese, specialty pizza, and gluten-free options. Takeout and delivery options are available.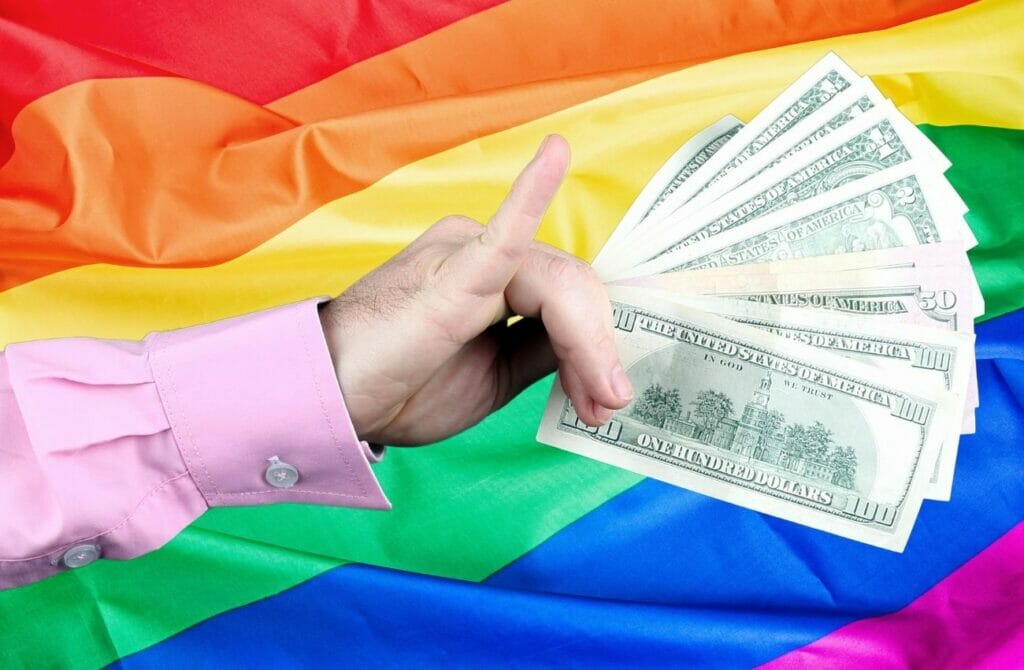 Final Thoughts On Moving to LGBTQ Atlantic City
Even though Atlantic City might not be Provincetown or Puerto Vallarta, it is still making strides to become more gay-friendly than it is now; it's still a wonderful place to call home.
Remember that life is what you make it, and whatever gay Atlantic City area you choose to start your new life in, we hope you find the freedom and comfort you desire.
Living in a gay-friendly neighborhood, frequenting local LGBT businesses and events, and joining in queer community groups and sports teams are the best ways to learn about LGBT Atlantic City.
We guarantee that if you do this, your transition to LGBT Atlantic City will be more enjoyable, and you'll meet like-minded people quickly to join your chosen family.
Finding Gay Realtors In Atlantic City New Jersey
When looking for the ideal realtor, why would you consider someone's sexuality? This may seem strange at first, but there are several reasons why contacting a gay realtor in Atlantic City is a great way to find your dream house.
After all, when it relates to one of life's most important transactions, it's not unreasonable to expect fair, equal, and honest representation from someone who understands the queer community's particular needs and wishes. Furthermore, unfortunately, many people (up to a third of Americans) continue to believe that our community does not deserve protection and dignity in housing, adoption, employment, and other areas of life.
So it's no surprise that LGBT people who use mainstream realtors often describe feelings of discomfort, unnecessary trouble, unenthusiastic representation, or even antagonism or outright contempt. Everyone deserves a pleasant, stress-free home buying or selling experience while being adequately represented, and this is why we feel you should hire a gay realtor to assist you in finding your future home.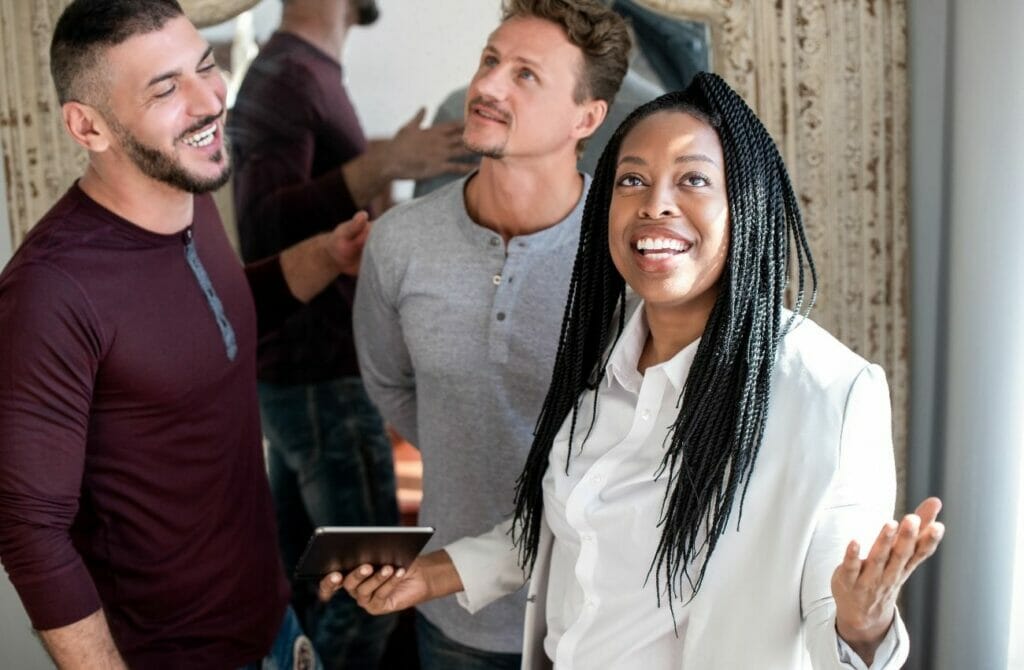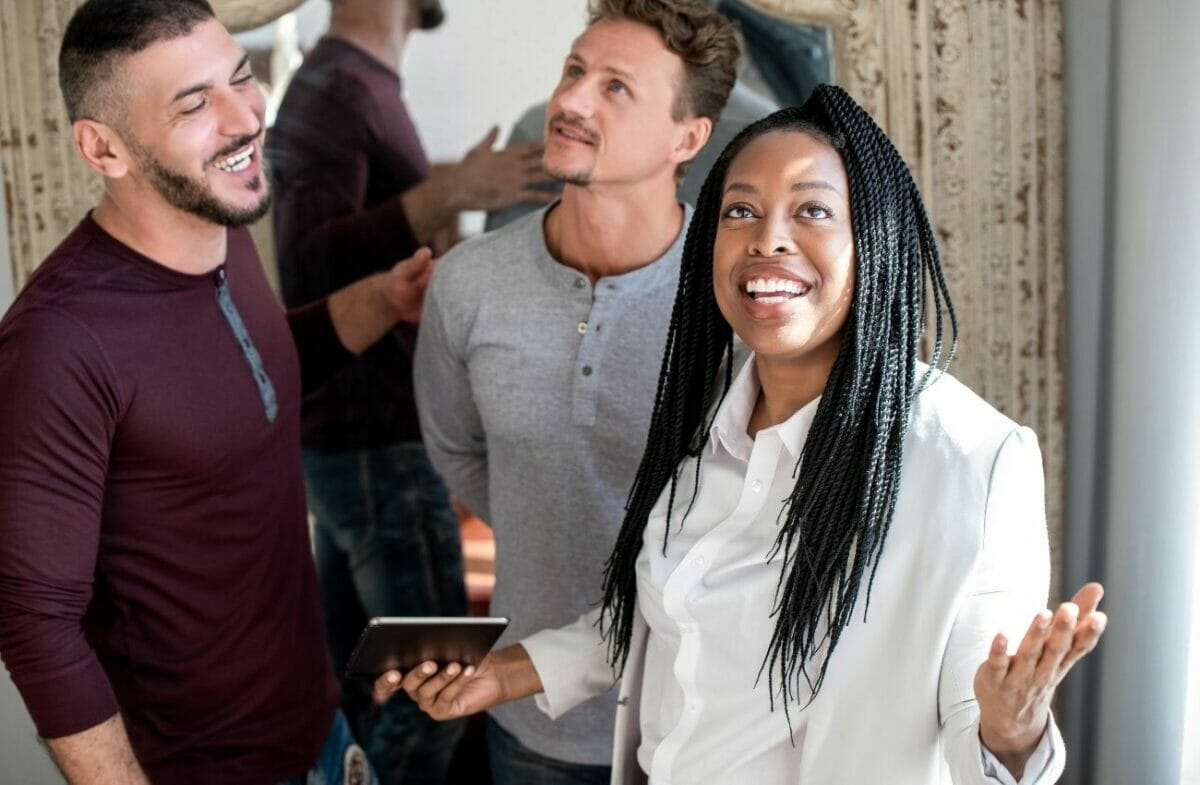 LGBTQ realtors are more likely to be familiar with the diverse communities in their area and know which ones may be best suited to you when looking for a home. That's not to say a heterosexual realtor isn't capable, but they've probably never had to address many of the issues LGBT people face. Rather than just being concerned with how bustling, fashionable, or up-and-coming a neighborhood is (or what it may appear like), gay realtors conduct extensive research into the neighborhoods in which they sell homes to ensure that clients are safe.
It used to be difficult to locate professional LGBT-friendly real estate agents in Atlantic City, and it was virtually impossible to find one if you were relocating here from out of state and didn't have access to a local referral. You no longer have to search for a realtor without knowing whether or not they are accepting of others because you can use a list of gay, lesbian, and gay-friendly agents in Atlantic City to do all of your homework for you.
Simply go to the page, and you'll be presented with a free list of gay, lesbian, and gay-friendly agents who can help you with your relocation as well as other useful information like LGBT+friendly schools, shopping, storage firms, tradesmen, and more. Read the biographies of LGBT real estate agents, then choose the one who is right for you. It's critical that you find someone who will be by your side and support you and your family during one of life's most exciting occasions.
Even better, there is no hidden motive, cost, or obligation whatsoever!