Historic, vibrant, beautiful, and accepting, LGBT Porto has become one of the most popular travel destinations in Europe. With centuries of rich history, the sheer amount of entertainment available, low cost of living, and a rich food culture, moving to LGBT Porto has never been so popular.
If you're a member of the LGBTQ community, chances are you're wondering whether the city is accepting of you or not. This makes perfect sense because members of our community have struggled to gain equal privileges and rights for centuries, and even today, many places in the world are still not accepting of us. In short: Porto is not one of these places and is likely to be one of the most queer-friendly places you ever live.
In this guide to LGBTQ Porto, we will discuss the city's relationship with the LGBT community, the best gay neighborhoods for you to live in – and the best gay events and nightlife spots.
Yes, just like in Lisbon, there is also a tight-knit gay scene here (if you know where to look), and this is something a gay realtor in Porto can help you navigate as you find your new perfect home here.
Once you throw in the outstanding nightlife scene, substantial art exhibitions, revitalized town center, and a plethora of outdoor attractions nearby, you can begin to see why Porto is one of the most underrated destinations in the world for members of the LGBTQ+ community looking for a change.
Before we dig a little deeper to find out what the city has in store for you as a member of the queer community, let's first take a look at some of the highlights of moving to LGBTQ Porto.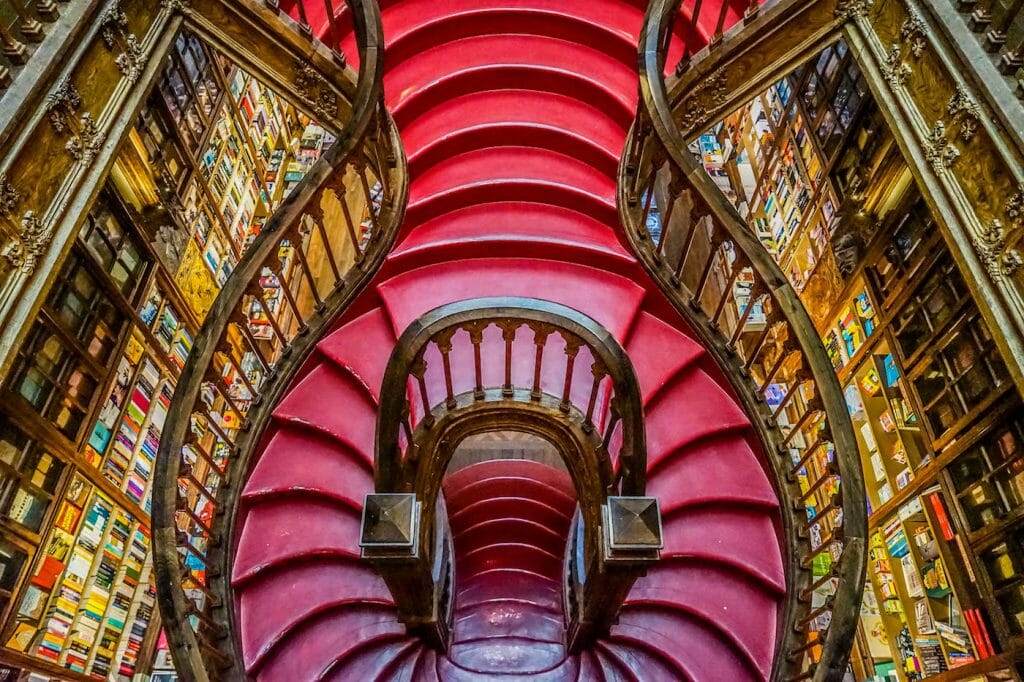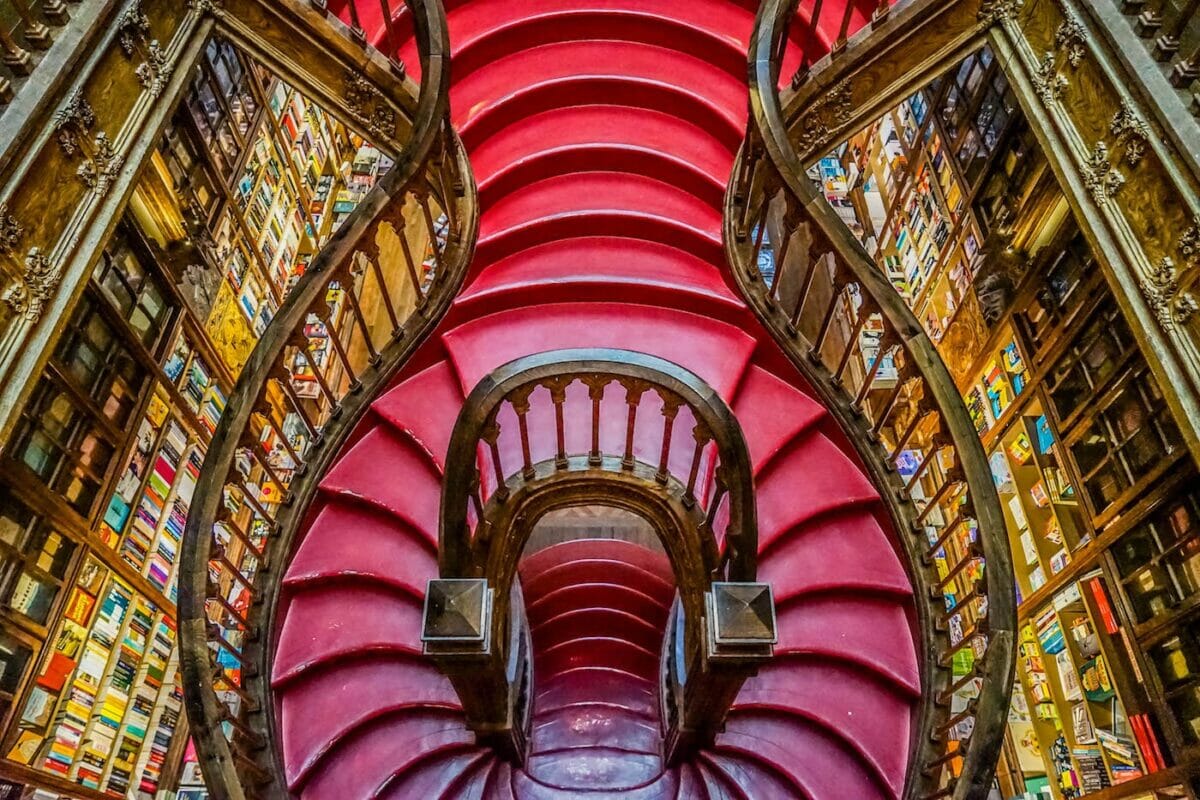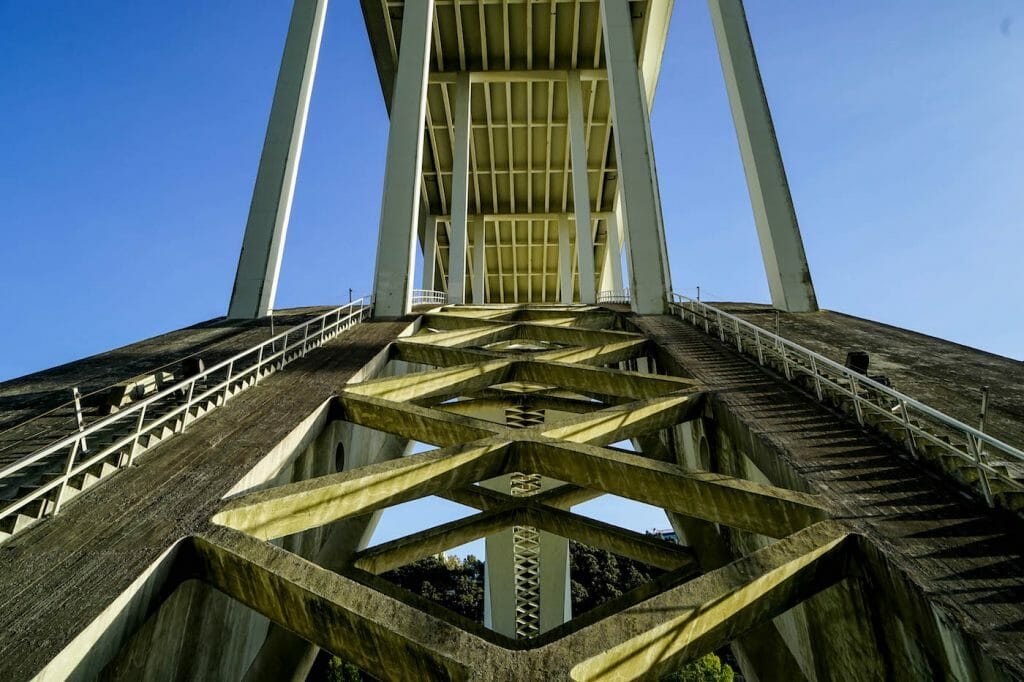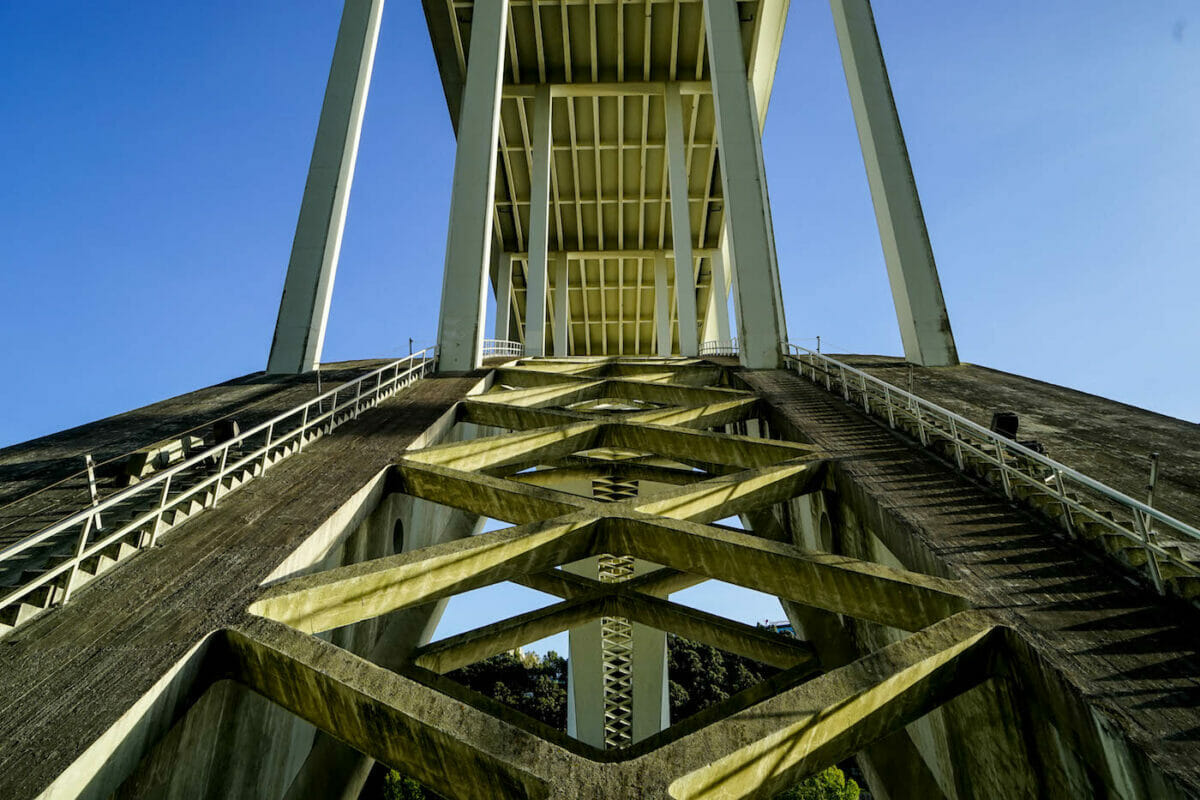 Highlights Of Moving To LGBTQ Porto
Porto is known for its high quality of life, delicious food options, and friendly residents. Also known as Oporto, there's plenty to look forward to in Portugal's second-largest city. While locals here already know what makes their city so special (and will quickly tell you given a chance), we have a few of our own ideas about what makes moving to LGBT Porto is so tempting.
The City Is Visually Appealing
Porto has some of the most beautiful sights you will ever want in a city. Whether it's natural splendor, architectural meanderings, or the beautiful vineyards of Douro Valley you crave, there's so much to appreciate here. Some of the city's architectural splendors include Porto Cathedral, which offers visitors amazing views of the city, the gorgeous São Bento Train Station or the refreshingly modern Parque de Serralves.
Excellent Housing Options
Most people overlook Porto in favor of Lisbon. However, Porto comes with amazing investment opportunities, with demand increasing due to the rise of investors. Real estate in Porto is developed with different pockets and tastes in mind, so depending on what you're looking for, you might find it here. Whether you want to invest in Ribeira, a lively district, or looking for something a little more tranquil, there are plenty of locations to consider.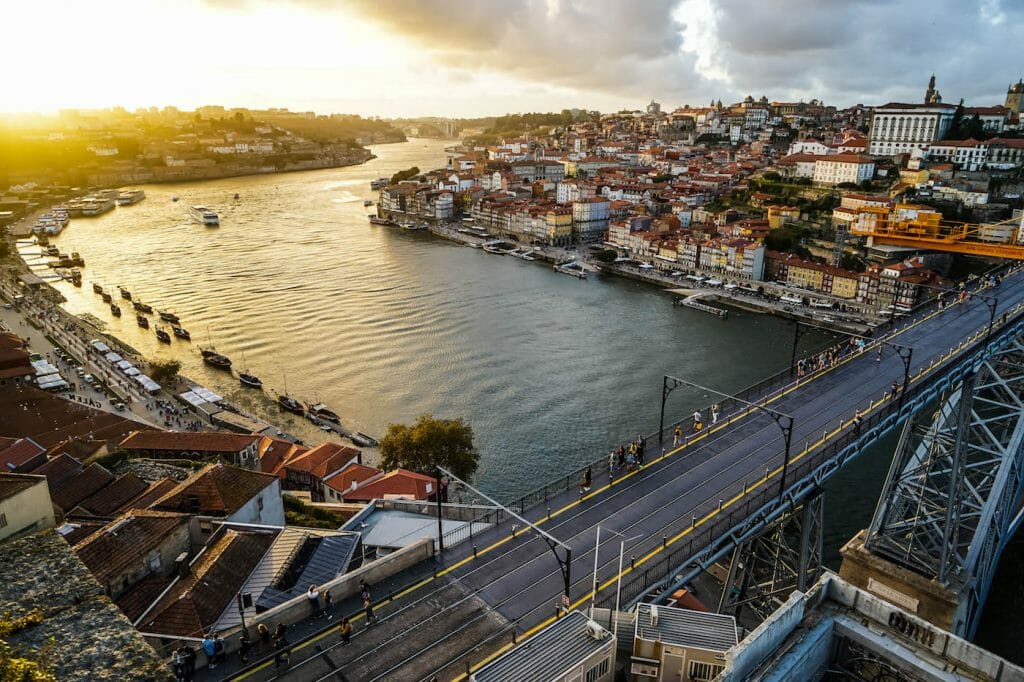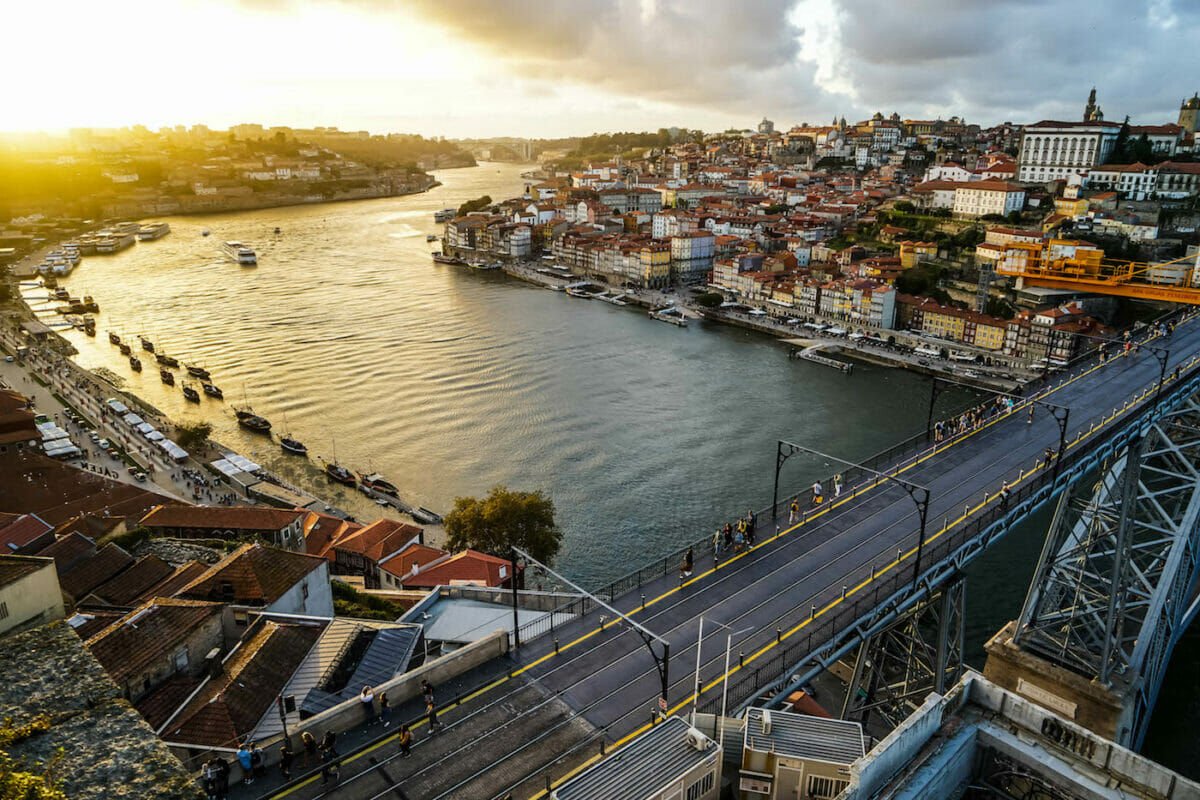 Friendly People Everywhere
The people in Porto are well known for being helpful and friendly. This city will make you feel comfortable in no time at all since the people here are known for being both helpful and friendly. If you need some help learning to do something or finding a place, there are plenty of people here who are willing to help you out.
Even though moving to a country that speaks a different language isn't easy, most people understand and speak English.
Delicious Eats Everywhere
Porto's location guarantees you a variety of cuisines to enjoy. There are many specialties to explore, from fresh seafood to fine dining and traditional cheeses. Try some francesinha, a Porto sandwich with three different meat fillings, egg, melted cheese, and beer and tomato sauce for a taste of something local. Or the seafood here, as is common throughout Portugal, is best in class.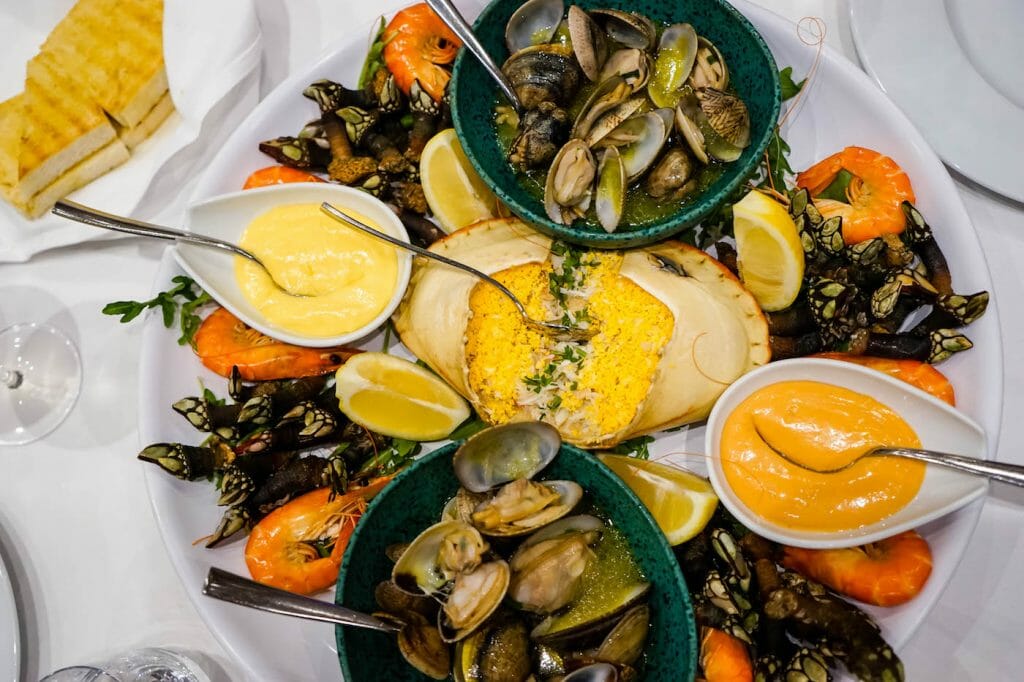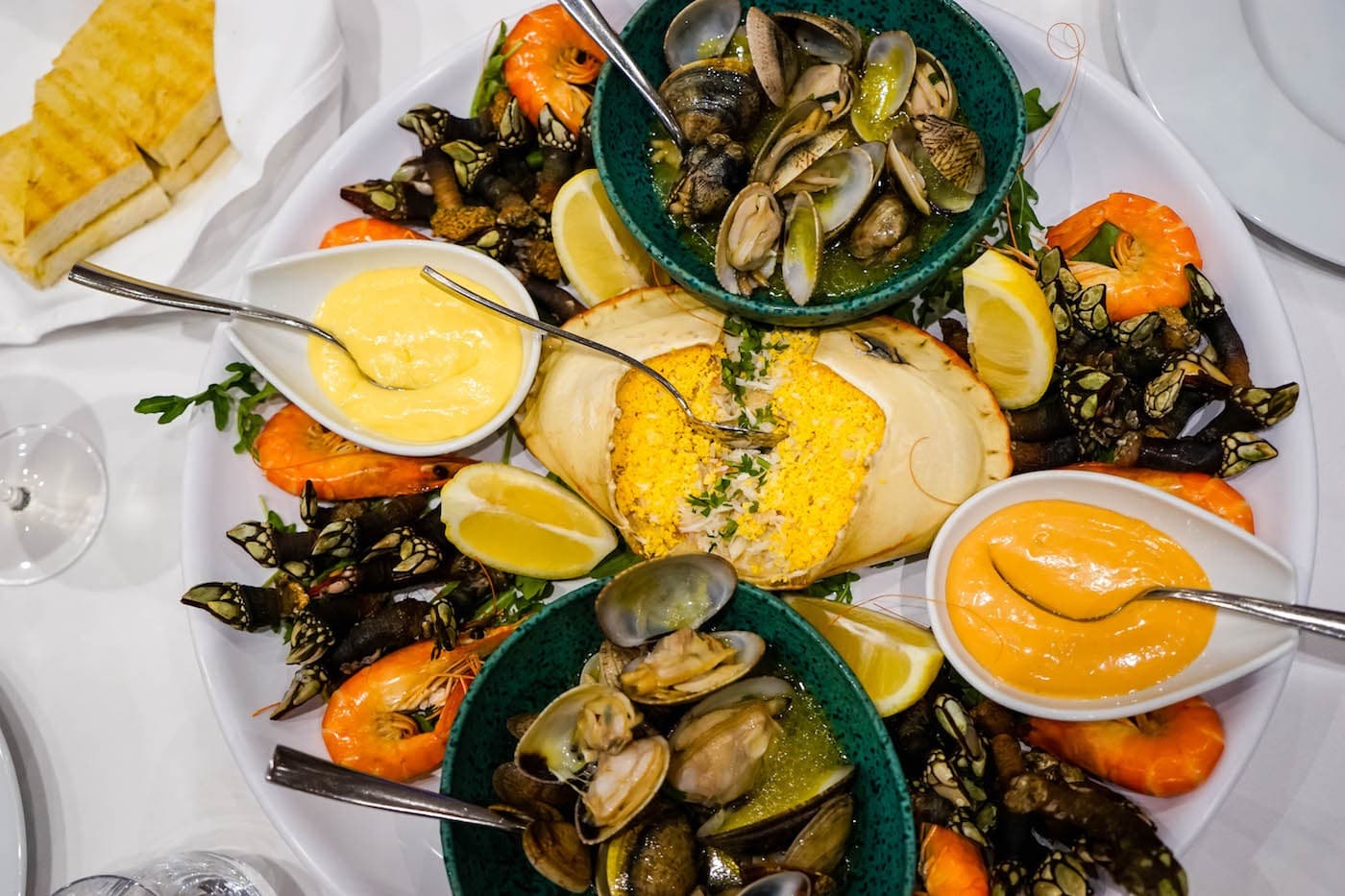 Does Porto Embrace the LGBTQ Community?
Being a member of the LGBTQ community, you're bound to question whether the location you're moving to is friendly. In 1974, Portugal witnessed and experienced one of the most successful revolutions known as the 'Carnation Revolution.' This revolution saw an end to military dictatorship and the birth of a more progressive and open-minded Portuguese society.
Portugal is now seen as one of the world's best countries when it comes to advancing and protecting LGBT rights. The 'Diario de Lisboa' released a manifesto in May 1974 to recognize sexual minorities. This manifesto resulted in the birth of the LGBT movement in Portugal.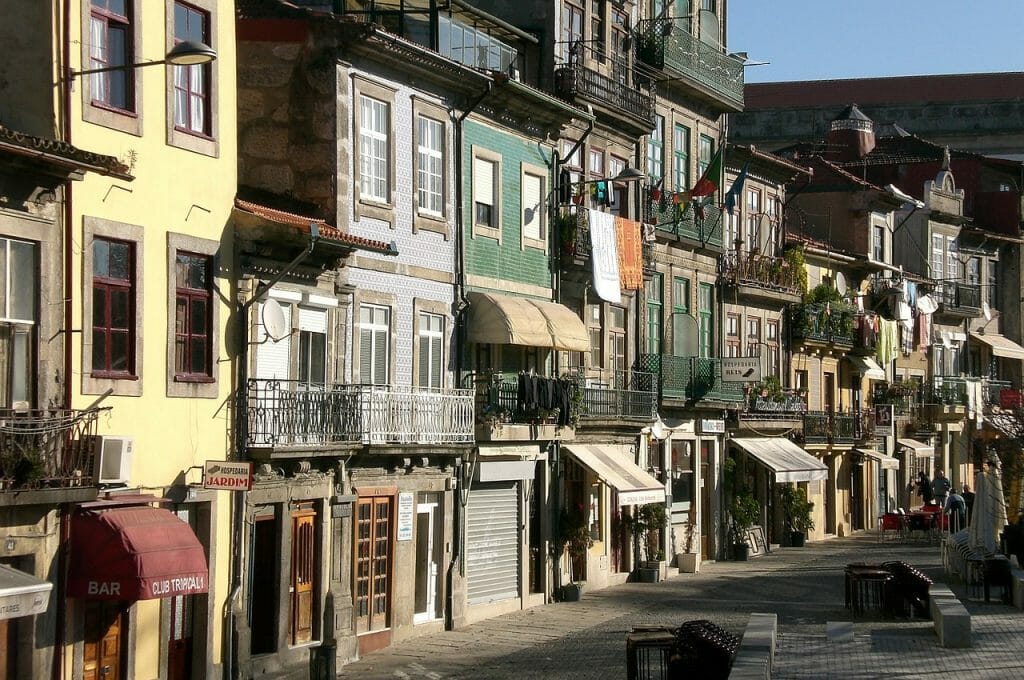 Unfortunately, it wasn't until eight years later that homosexuality was decriminalized. The first gay pride march in the country took place in Lisbon in 1999. Right now, Portugal is progressive about LGBTQ rights and looking to make life better for its queer citizens every day. As a member of the LGBTQ community, some of the rights you will enjoy here include:
LGBT Marriage: In 1999, the Portuguese government acknowledged gay couples' unions. In 2010, it allowed the marriage of same-sex couples. Regarding marriage laws, inheritance, adoption, visas, and IVF, LGBT couples have the same rights as heterosexual couples.
Inheritance Rights: there's no inheritance tax for close relatives, children, or spouses in Portugal regardless of their sexual orientation.
Adoption Rights: since 2016, LGBTQ couples in Portugal have been able to adopt. The process, however, can take more than three years to complete.
IVF: the legislation that made it legal for LGBT couples to adopt is the same one that legalized IVF. All LGBT women capable of receiving IVF have the same rights as heterosexual and cis-gendered women.
Along with Thailand and Sweden, Porto is one of the most popular LGBT tourism locations globally. Thanks to recent improvements in its law respecting transgender and intersex people's safety, Portugal has risen to the top of the LGBT travel list. Sadly, however, as a member of the LGBT community, you may still face homophobia and discrimination in certain rural areas of Portugal – a phenomenon that is not unique to Portugal. It is not common, but is something to bear in mind.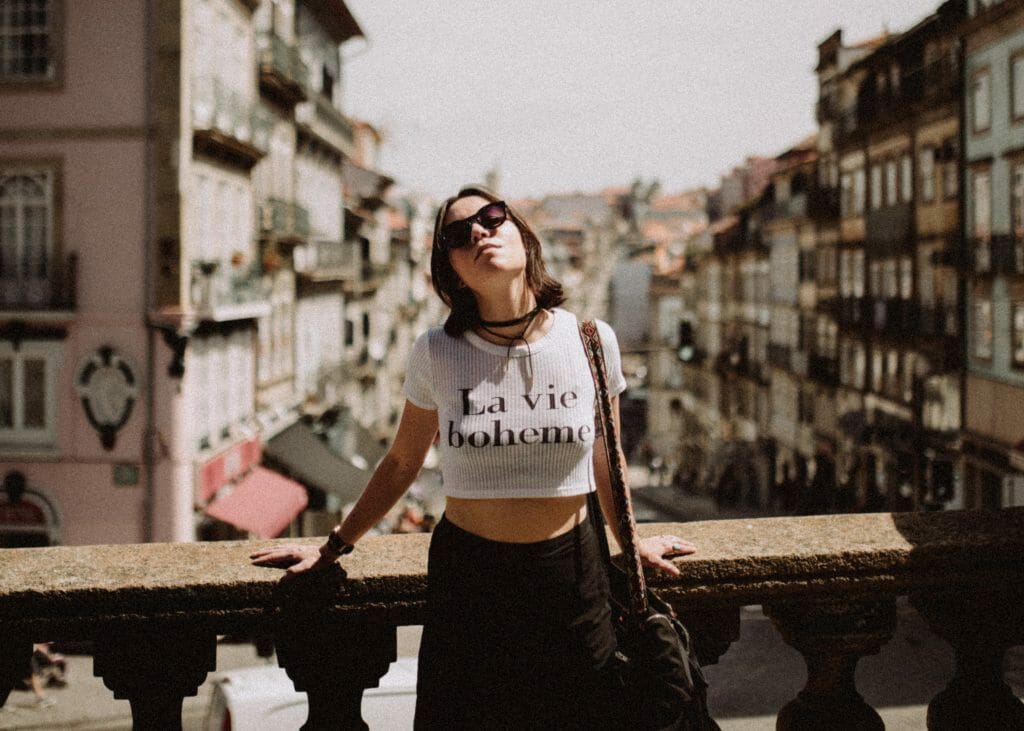 Is Porto An Expensive City To Move To?
The cost of living in Porto has increased rapidly recently, as has the cost of living in many other Portuguese cities. However, living in Porto is still far less expensive than living in Lisbon or other sections of the Algarve.
Budget between €700 and €1,500 per month to live comfortably in Porto. This cost is mostly determined by the type of apartment you rent, as housing accounts for most monthly bills.
Let's take a close look at some of the costs you will have to incur regularly while living in Porto.
Housing: A one- or two-bedroom apartment in the city costs roughly €500-550 every month, although prices can be as low as €400 if you go a little further out of the city center. Flatshares begin at under €200, but the average price is between €250-€300.
Groceries: Generally, grocery prices are comparable to those in most Portuguese cities. They are often inexpensive, and you should expect to pay no more than €150 to €300 each month. A liter of ordinary milk would cost you less than €1, while a bottle of wine costs between €5- €10. A kilo of beef or chicken can also be had for less than €10.
Transport: Metro and bus tickets range in price from €1.20 to €2, based on the zone you're visiting. Tickets on the tram are a little more pricey, costing €3 for a single ride, but riding is worth it at least once for the thrill.
Electricity & Utilities Costs: Water, gas, electricity, and garbage are all expensive in Portugal. Expect to pay between €100-€150 each month to cover these costs. If you use your air conditioner a lot to counter summer heat or heat your home during the winter, the amount will go up.
The Best Gay Neighborhoods In Porto
Not all LGBT individuals want to live in the relative frenzy of central Porto, so thankfully, there are lots of alternate areas to live for those who are seeking a calmer-yet-still-LGBT-friendly environment.
When relocating to LGBTQ Porto, keep in mind that some neighborhoods are closer to all of the exciting queer events and happenings than others. Knowing them in advance will ensure that you arrive at your new home in the most suited gay-friendly area of town.
Start with these top gay and LGBT-friendly Porto communities to find your fabulously perfect new home, each with its own individual personality, welcoming community, and amenities you'll adore. Allow ample time to become acquainted with Porto's diverse personalities, and keep in mind that this city has plenty to offer everyone – LGBTQ or not!
Now let's take a look at where the handful of marvelous gay areas in Porto are and talk about the Porto gayborhood where you might feel most at home! Or speak to a local LGBT real estate agent for a more detailed understanding of the best options today.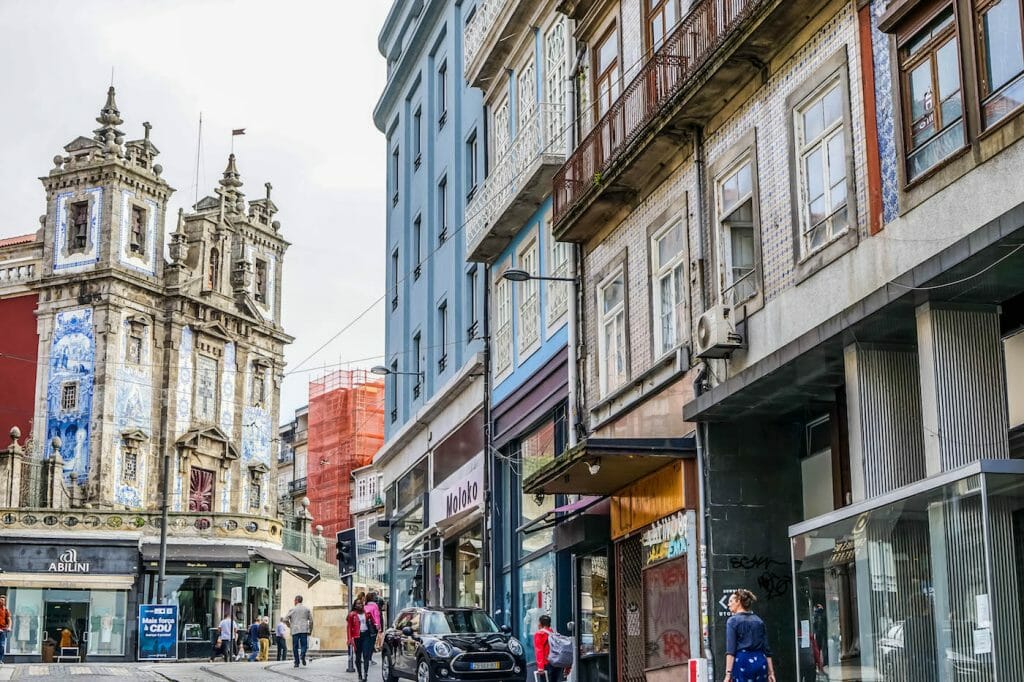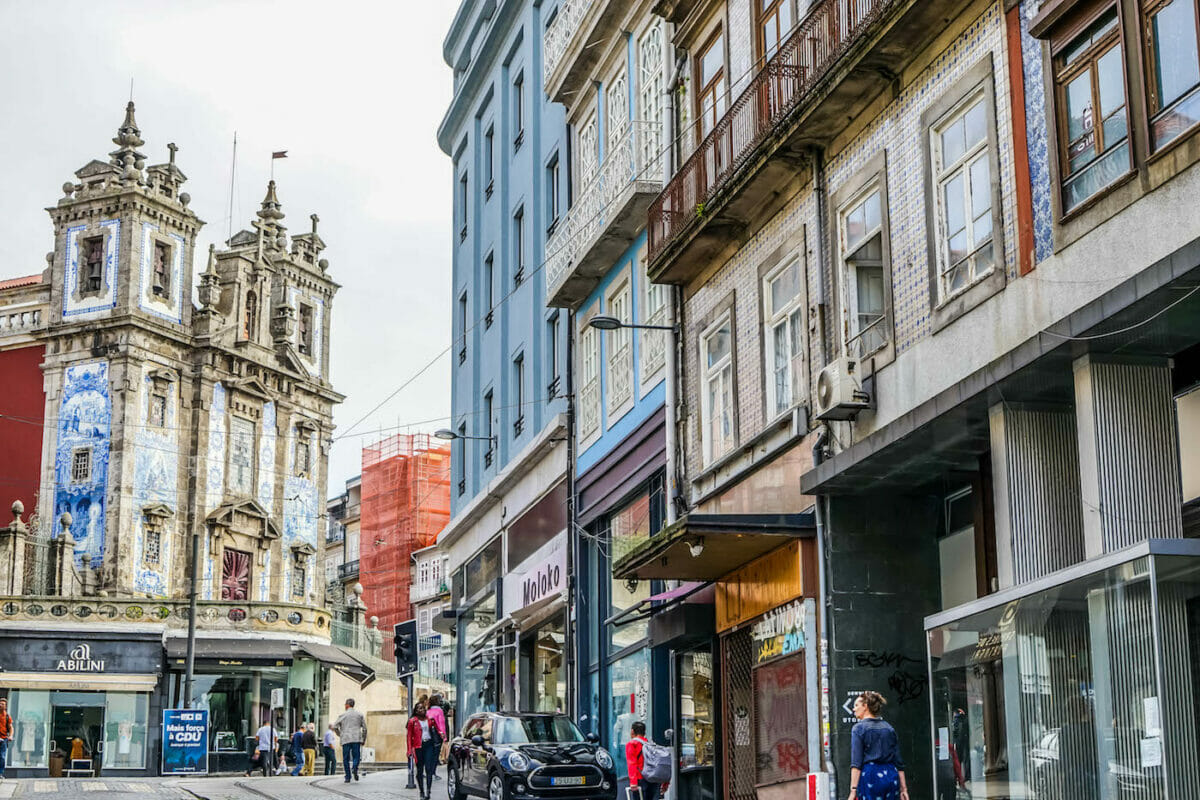 Ribeira
The Ribeira neighborhood is located directly on the Dauro's riverside. The cobblestone streets of this UNESCO World Heritage Site bring you past some of Porto's most brilliant structures. This historic district is ideal for people who enjoy living in the city's heart. Set up shop with your laptop at one of the vibrant cafés and study or work in a relaxing atmosphere.
Invite your pals to dine at one of the riverbank establishments and watch boats pass by as you laze around. If you don't mind tourists in your neighborhood, we're confident you won't be sorry to live in this picturesque area! It is more expensive to live in Porto's city center than living elsewhere in the city. In Ribeira, a one-bedroom apartment costs between €500- €750 monthly. A one-bedroom apartment will set you back €450 monthly on average if you live outside the city center.
Cedofeita
The Cedofeita district is recognized as the city's art district. Cedofeita is a lovely place to live. It's excellent if you desire to live in a tranquil setting yet want to be close to the city's conveniences.
This stylish area is close to the Baixa district, home to Porto's most important monuments. Here, you're close to the Crystal Palace Gardens, which are excellent for a lovely walk on your lunch break or free weekends. On Saturdays, visit the weekly organic food market in Centro Comercial Bombarda to get your groceries.
Boavista
If you desire a more tranquil setting, look for a home in Porto's Boavista area. Boavista is famed for 'Boavista Avenue,' a lengthy boulevard that leads up to the coast. For beach lovers, this is the place to go!
The area is deemed one of Porto's most 'posh' suburbs, as you'll notice when you see the lovely shining houses. Boavista is home to several business establishments. It's a great neighborhood to live in if you're relocating to Porto for a job and need to be close to your office. Those who prefer to be away from the crowds would enjoy living in the neighborhood. It's a great place for families because of the quiet atmosphere.
LGBTQ+ Community Organizations In Porto
The LGBTQ community frequently has to rely on donor organizations or non-profits to push the LGBTQ agenda further.
Wherever you live, it's vital that you give your support in any way you can go to such organizations so that they may reach others and help other people within the community. You might need their help now – or at some point in the future.
Here are some community organizations in Porto doing amazing work. If you're looking for LGBTQ groups to join, gain support, meet new people, or volunteer with towards a cause you like, these are a great place to start.
O MAP (Motociclistas Alternativos Portugueses
The Portuguese Alternative Motorcyclists is an LGBTQ biker club that hosts monthly events, get-togethers, meetings, and biking expeditions to bring the LGBTQ community together via a shared passion for motorcycling.
Associaço Plano I established Centro Gis, a Center for Responses to LGBTI Populations. Centro Gis, which is funded by the Secretary of State for Citizenship and Equality and the Municipality of Matosinhos, aims to:
Improve the overall health and well-being of the LGBTQ communities and their family members
Encourage the inclusion of LGBTQIA communities and counter the various forms of violence and discrimination to which these populations may be exposed
Educate strategic audience members for LGBTI inclusion.
The Plano I Association, situated in Porto, is a non-profit organization that aims to provide tangible solutions to various social concerns, including inequality, violence, poverty, discrimination, and poverty. As a result, the Plano I Association positions itself as a group dedicated to advancing equality through the transmission of speech and inclusion practices.
Associaço I Plano aspires to establish a joint social project that values individuals in doing, using as a reference multiple identifying affiliations like gender, sexual orientation, ethnicity, age, nationality, age, sexual orientation, and functional diversity. Associaço Plano undertakes activities and programs to promote awareness, train, educate, and intervene to achieve its mission.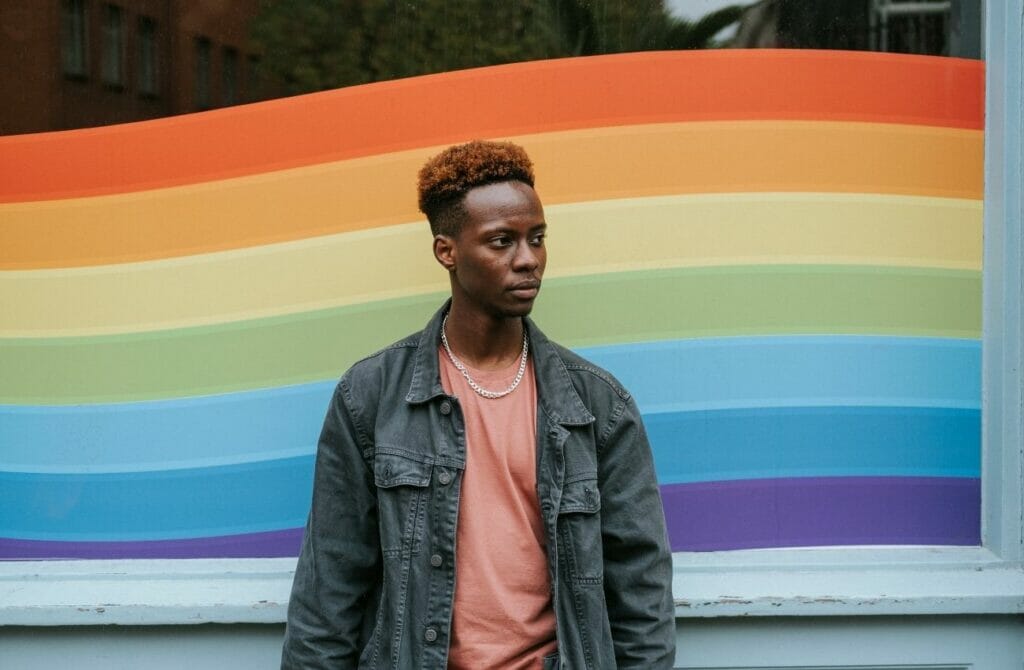 Regular LGBT Events in Porto
You have to make new friends, meet people, and network after moving to a new city. Thankfully, plenty of events, gatherings, and activities that target the queer community will help you do just that, and, as a result, there's no shortage of possibilities in the city for LGBTQ residents to enjoy.
Here are just some of the annual highlights you can look forward to after moving to LGBT Porto:
Each year, in the first week of July, the Porto Pride Parade, also known as Marcha do Orgulho LGBT no Porto, occurs.
This private gay community hosts a few events with different themes and changing location places every month. Because the quantity of tickets available is limited, it's best to buy ahead of time on their website.
International Queer Film Festival
The Queer Porto International Film Festival, which began in Lisbon has been hugely successful, was introduced to Porto in 2015. The event usually takes place in October each year and features various LGBTQ films. It is becoming more popular every year. A variety of associated events and activities are normally held in conjunction with the Film Festival.
A new LGBT music festival in Porto, like Milkshake or Mighty Hoopla. With this, Portugal will finally play host to an all-inclusive musical celebration of the diversity of the LGBTQIA+ community. The festival's main site will be found at the Douro riverbank in Porto; featured in Unesco's World Heritage list since 1996 and titled the World's Leading City Break Destination in 2020. POP and LOVE will gather at one of Europe's oldest and more charismatic cities renowned for its wine, food, architecture, and hospitality.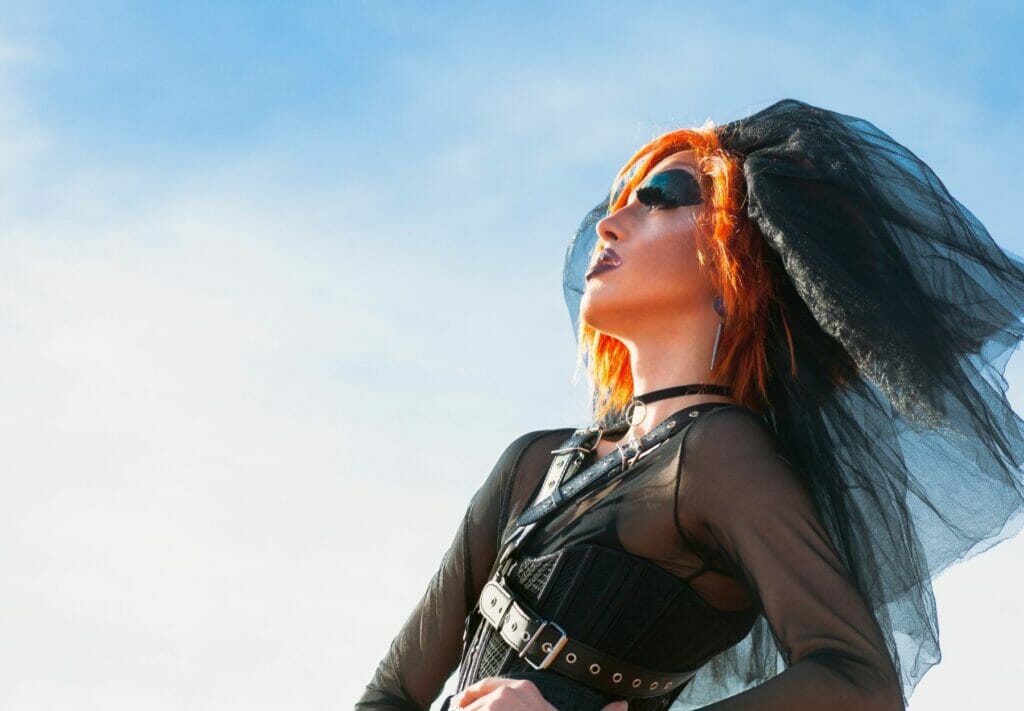 LGBT Owned Businesses in Porto
It's only natural to want to support gay companies after arriving in LGBT Porto. Establishing a secure environment where people may rest, buy, dine, and interact without fear is one strategy for making a safer and more inclusive society, and this is exactly what LGBT businesses should strive for.
It is vital to support these efforts wherever you are in order to ensure the queer community's survival and success. With that in mind, here are a few LGBTQ-friendly companies in Porto worth visiting.
The place for splendid drag in Porto, a night at Invictus never fails to disappoint with sweet cocktails, a slightly more mature crowd, and fun shows. Decor could probably do with a bit of an update but still a very welcoming atmosphere. An institution of the gay scene in Porto.
Gayting' Out is a gay travel service. The business offers bespoke and exclusive travel experiences to locals and tourists in Porto. Gaying' Out is the brainchild of three friends who wanted to offer the gay community a unique travel experience to ensure they had plenty of wonderful memories of the city.
The Portuguese Cock
For the perfect gay-themed souvenir for your family, home, or friends, the Portuguese Cock is the perfect choice for you. They have everything you can think of that will remind you of all the places you've been in the city. The store has plenty of multi-colored and rainbow handicrafts that are sure to bring a dose of fun and humor of the Portuguese.
For a unique service in Porto, try a professional photoshoot. The company can meet your outdoor and indoor photoshoot needs. They can do any style and type of photography, so whether it's a portrait or a couple photoshoot, you know there's a professional behind the camera.
Run by a much-loved member of the Porto LGBT community, this company wants to take you beyond the touristic locations so you can experience the real Portugal lifestyle. If you want to know how people in Porto live, eat and party, this is the right place for you. As a result of the tours they provide, you will meet genuine people, indulge in delicious food and wine, surrounded by the most beautiful scenery! Join them for a night of LGBT bar hopping, to the Duoro Valley, or for an incredible trip to the Chapelle of Senhor da Pedra. Even better, they offer private tours for almost the same price as bigger group tour companies.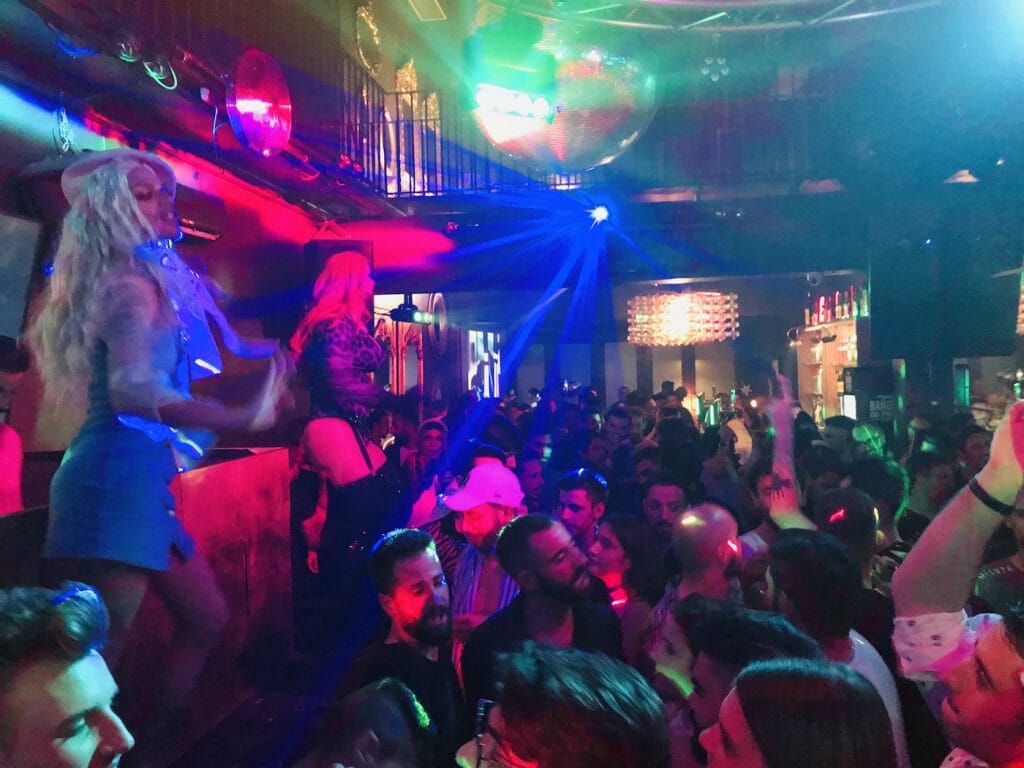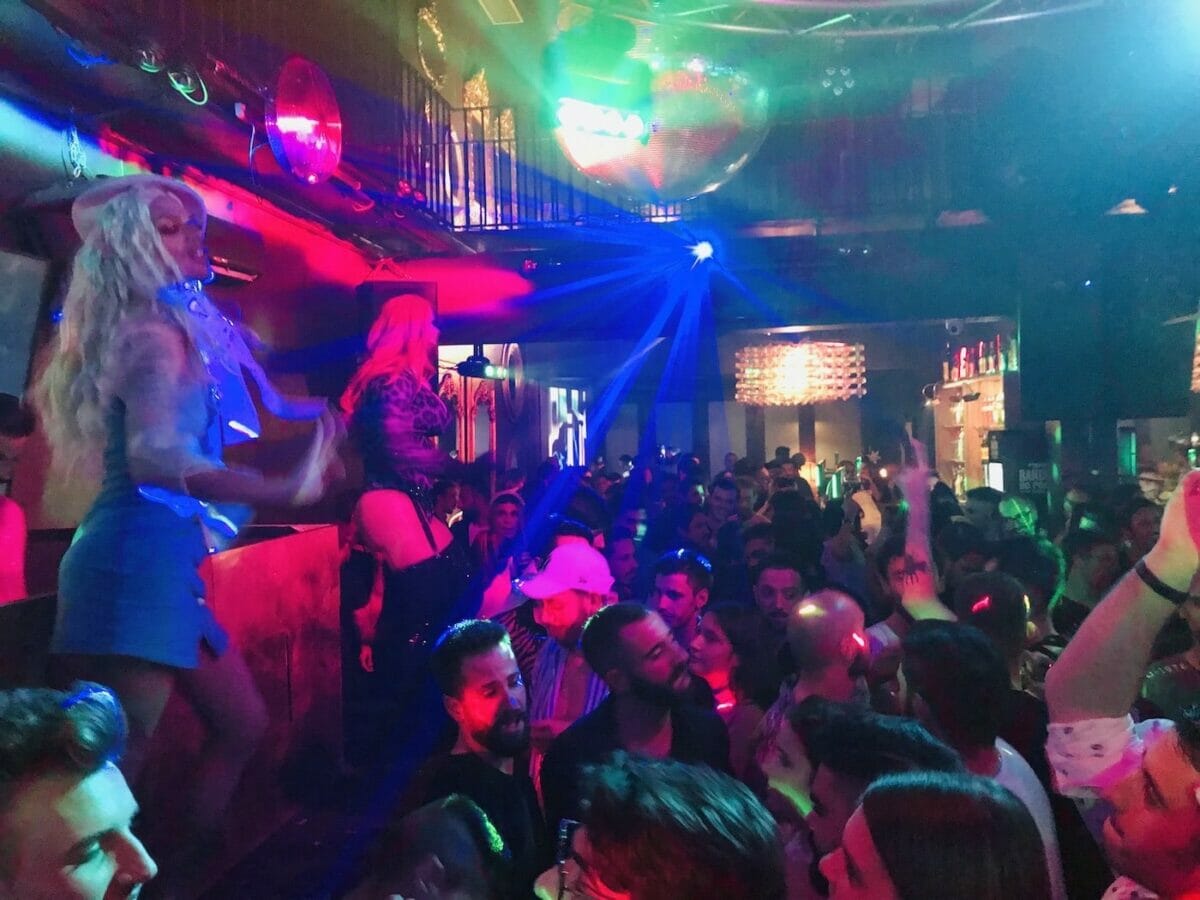 Final Thoughts On Moving to LGBTQ Porto
Regardless of your reason for moving, few places are as welcoming of the queer community as LGBT Porto. There's a perfect balance here, and you will have access to a lifestyle and sublime experiences that feel like they're curated just for you.
Remember that life is what you make it, and whatever gay Porto area you choose to start your new life in, we hope you find the freedom and comfort you desire.
Living in a gay-friendly neighborhood, frequenting local LGBT businesses and events, and joining in queer community groups and sports teams are the best ways to learn about LGBT Porto.
We guarantee that if you do this, your transition to LGBT Porto will be more enjoyable, and you'll meet like-minded people quickly to join your chosen family.
Finding Gay Realtors In Porto Portugal
When looking for the ideal realtor, why would you consider someone's sexuality? This may seem strange at first, but there are several reasons why contacting a gay realtor in Porto is a great way to find your dream house.
After all, when it relates to one of life's most important transactions, it's not unreasonable to expect fair, equal, and honest representation from someone who understands the queer community's particular needs and wishes. Furthermore, unfortunately, many people (up to a third of Americans) continue to believe that our community does not deserve protection and dignity in housing, adoption, employment, and other areas of life.
So it's no surprise that LGBT people who use mainstream realtors often describe feelings of discomfort, unnecessary trouble, unenthusiastic representation, or even antagonism or outright contempt. Everyone deserves a pleasant, stress-free home buying or selling experience while being adequately represented, and this is why we feel you should hire a gay realtor to assist you in finding your future home.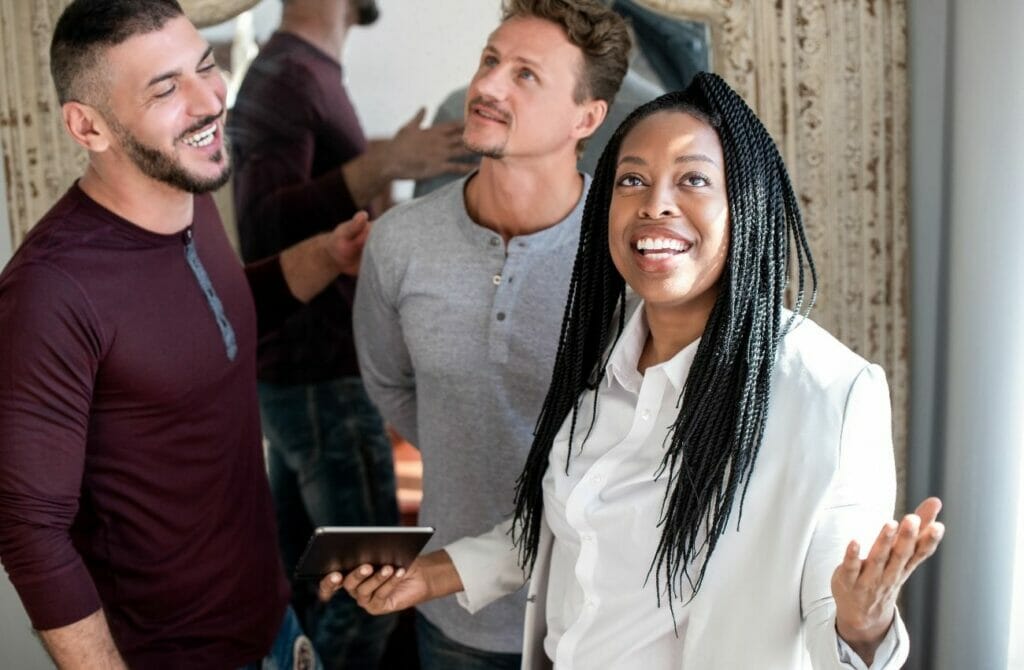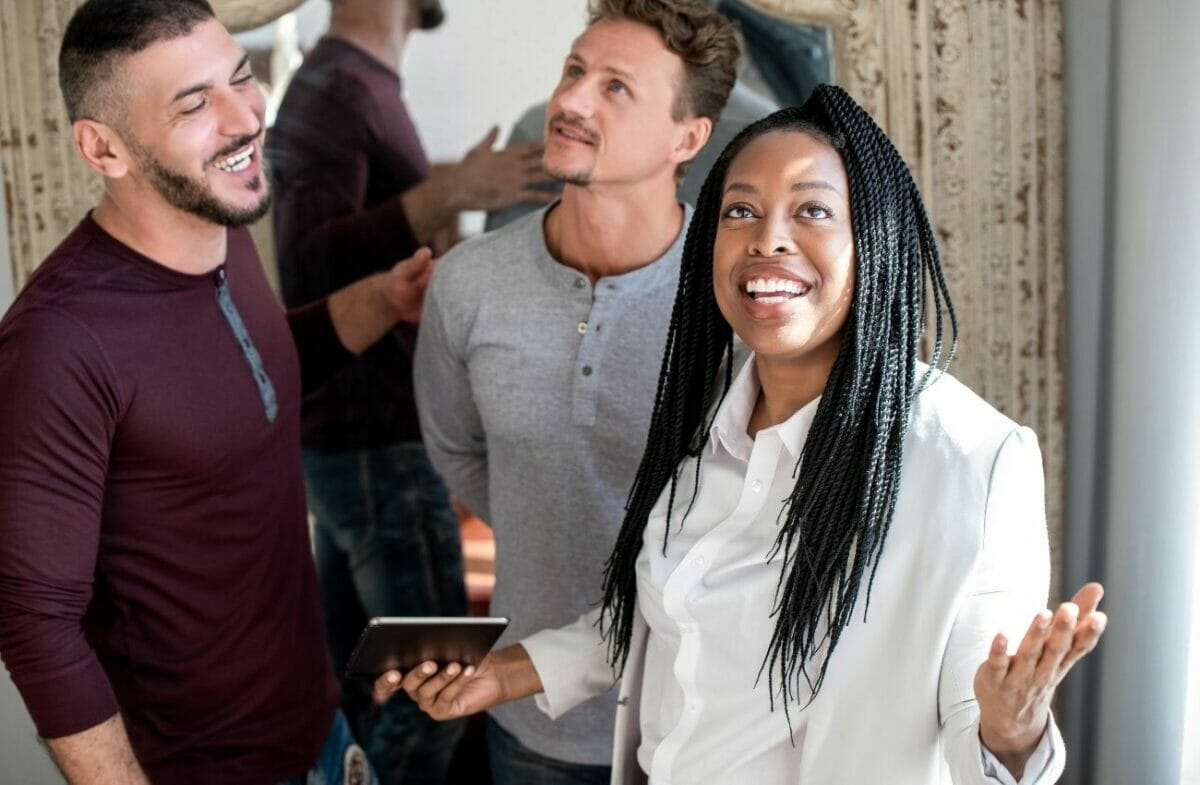 LGBTQ realtors are more likely to be familiar with the diverse communities in their area and know which ones may be best suited to you when looking for a home. That's not to say a heterosexual realtor isn't capable, but they've probably never had to address many of the issues LGBT people face. Rather than just being concerned with how bustling, fashionable, or up-and-coming a neighborhood is (or what it may appear like), gay realtors conduct extensive research into the neighborhoods in which they sell homes to ensure that clients are safe.
It used to be difficult to locate professional LGBT-friendly real estate agents in Porto, and it was virtually impossible to find one if you were relocating here from out of state and didn't have access to a local referral. You no longer have to search for a realtor without knowing whether or not they are accepting of others because you can use a list of gay, lesbian, and gay-friendly agents in Porto to do all of your homework for you.
Simply go to the page, and you'll be presented with a free list of gay, lesbian, and gay-friendly agents who can help you with your relocation as well as other useful information like LGBT+friendly schools, shopping, storage firms, tradesmen, and more. Read the biographies of LGBT real estate agents, then choose the one who is right for you. It's critical that you find someone who will be by your side and support you and your family during one of life's most exciting occasions.
Even better, there is no hidden motive, cost, or obligation whatsoever!