Lisbon is Portugal's largest city and also the capital of the country – both in terms of politics and queer culture. It also holds the auspicious position as Europe's westernmost city. Moving to LGBT Lisbon, you are sure to enjoy the Mediterranean climate synonymous with the city and get to enjoy one of the world's oldest cities.
Even though the city is still recovering from a financial crisis, it remains crime-free and relatively safe. With that being said, if you're curious about the LGBTQ community here, ideal neighborhoods for a gay couple, or looking for information about gay events hosted by the city, you've come to the right place.
Yes, just like in Porto, there is also a fabulously vibrant gay scene here (if you know where to look), and this is something a gay realtor in Lisbon can help you navigate as you find your new perfect home here.
Once you throw in the outstanding dining scene, substantial art offering, revitalizing inner-city districts, and a plethora of queer nightlife options, you can begin to see why Lisbon is one of the most underrated destinations in the world for members of the LGBTQ+ community looking for a change of pace.
Before we dig a little deeper to find out what this city has in store for you as a member of the queer community, let's first take a look at some of the highlights of moving to LGBTQ Lisbon.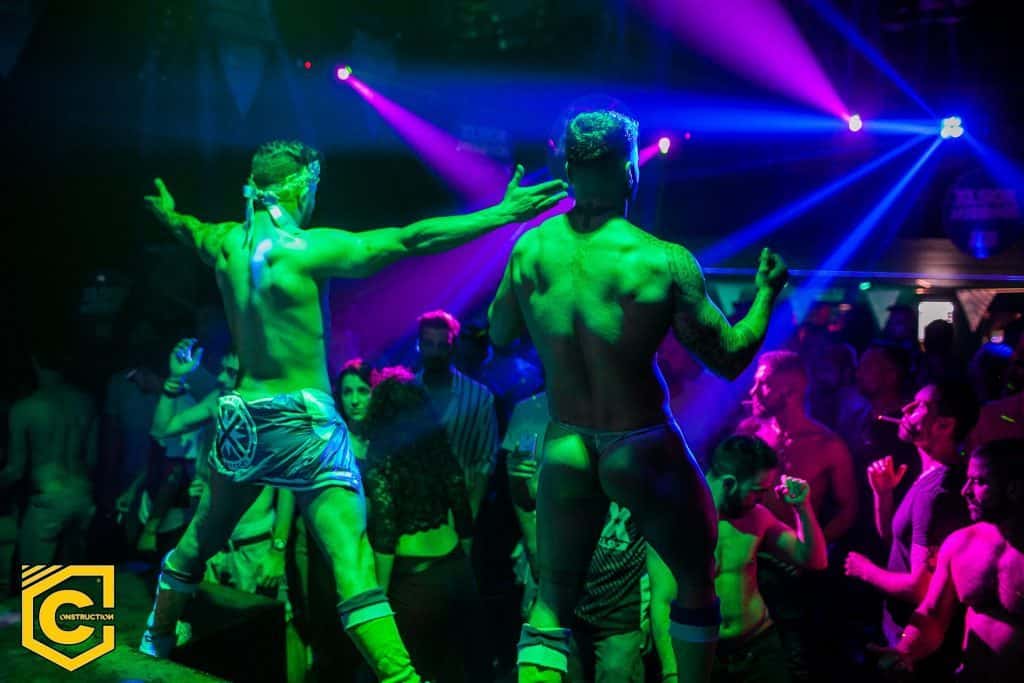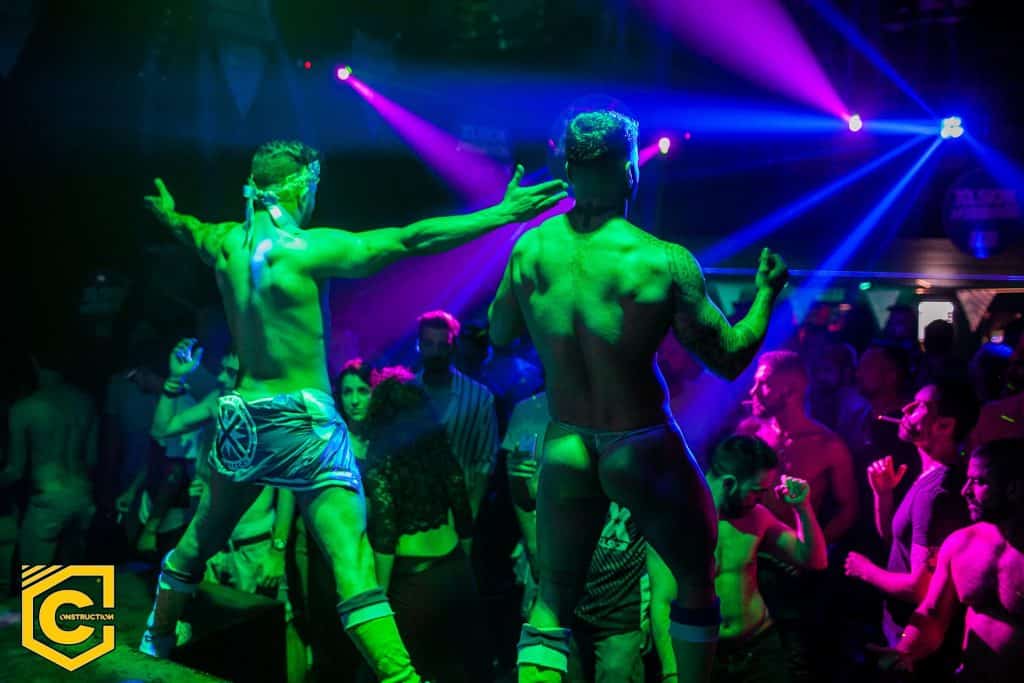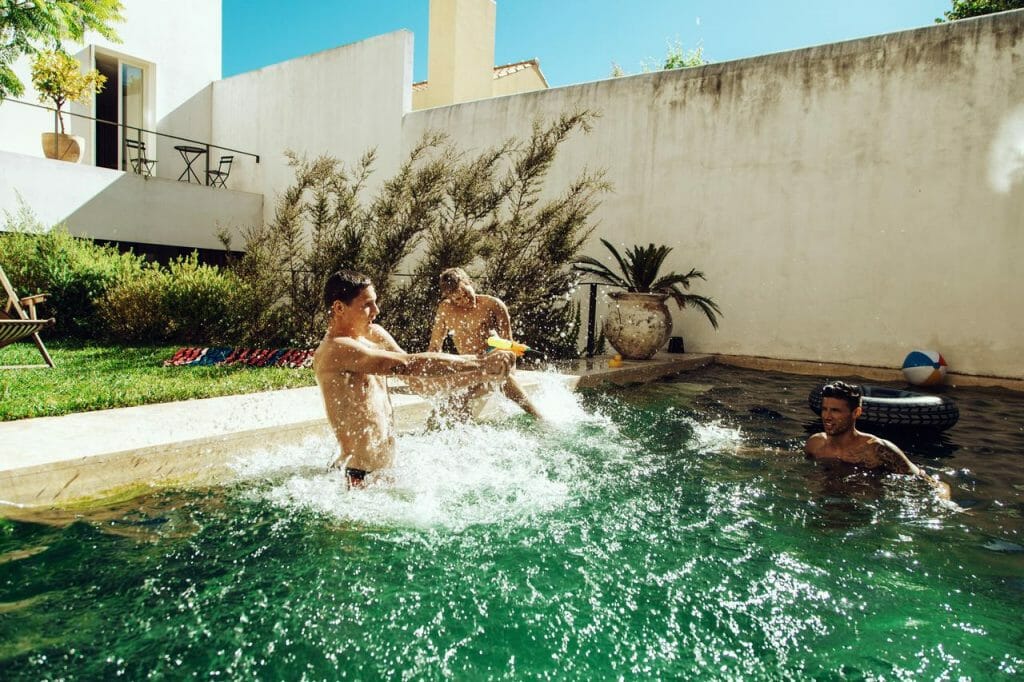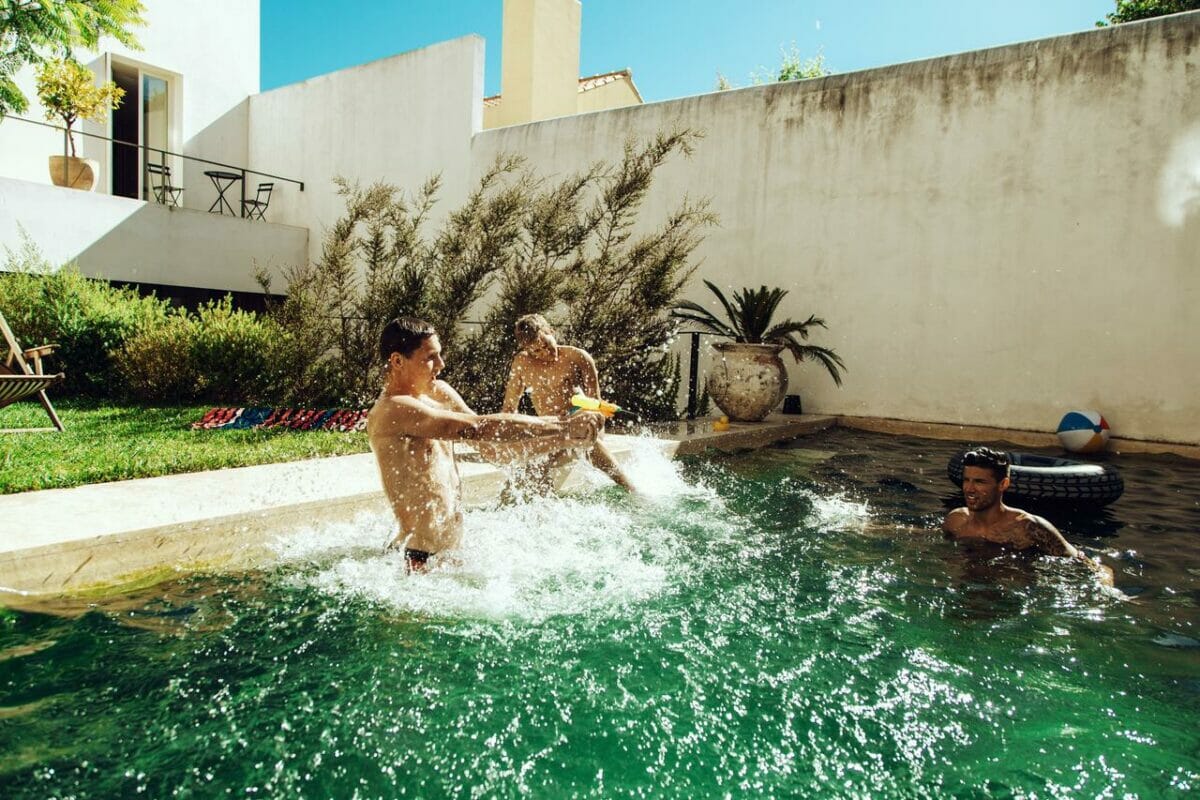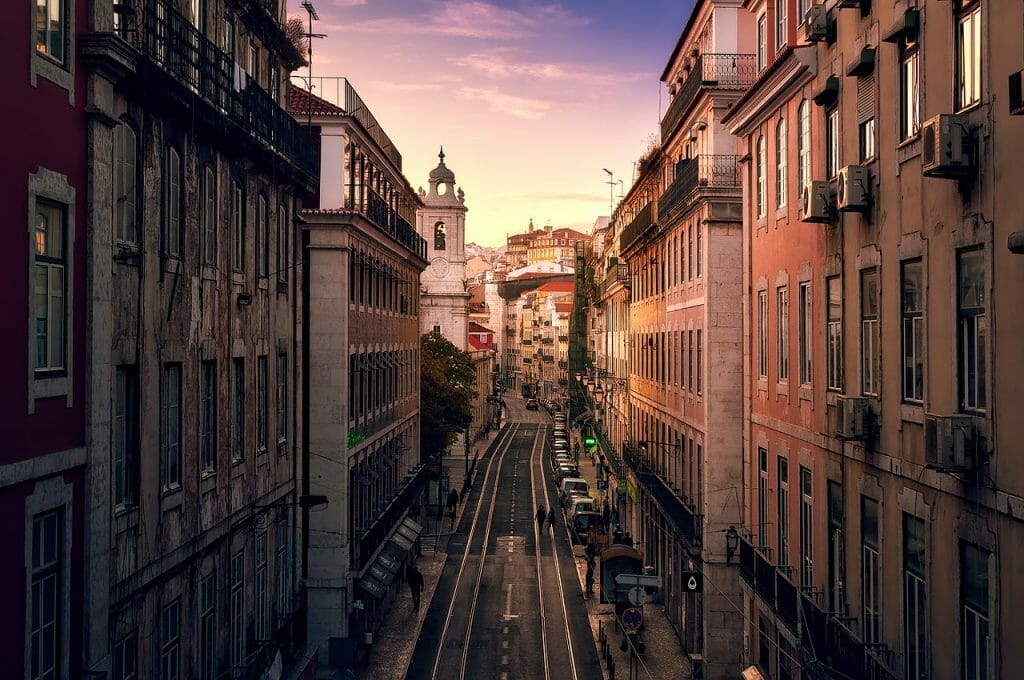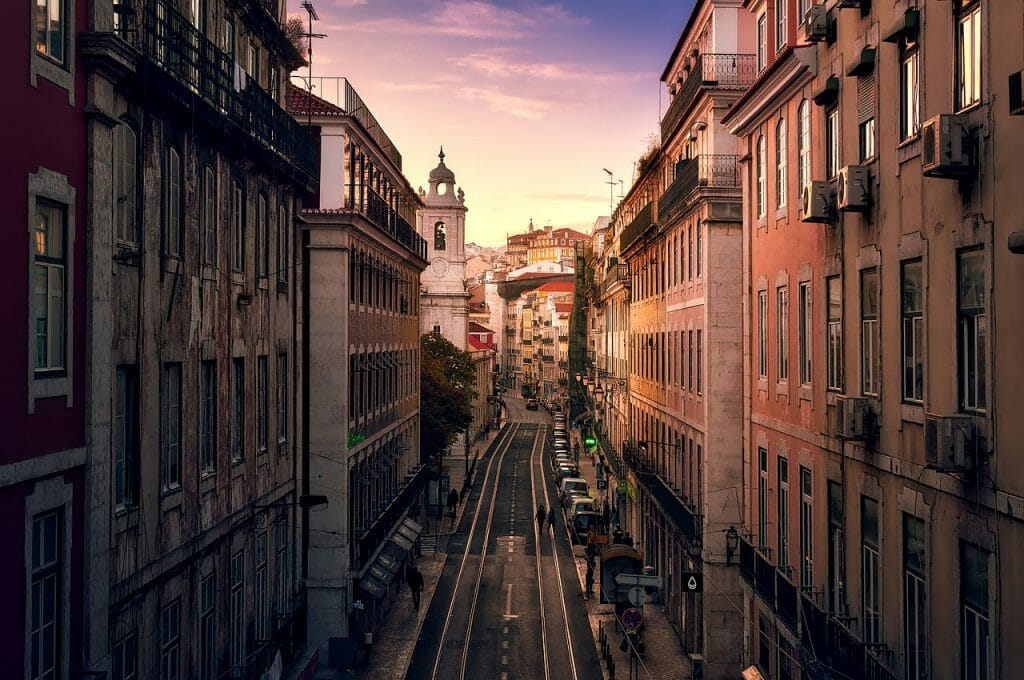 Highlights Of Moving To LGBTQ Lisbon
You've probably heard much about Lisbon. However, if you're planning to move here for whatever reason, there are a couple of aspects of living here you cannot ignore. Take a look.
Finding A Place Isn't So Easy
This is the first thing you want to know before moving to Lisbon. While the city has plenty of houses for sale, there aren't many available to rent for the long or medium term. Locals tend to buy their homes rather than rent them, which makes the availability of rentals low.
The low number of houses to rent can also be attributed to the growth of the tourism sector that puts pressure on house owners to turn them into Airbnbs. Competition in the housing market is strong, so it would be best to start searching early for a good gay realtor if you want to find your perfect home before someone else does.
Learning Portuguese Will Help
You won't have any trouble interacting with the Portuguese because they are good English speakers, particularly among the younger generation that learn English during their younger years. Instead of being dubbed, movies and TV shows here are subtitled.
However, it would help if you made an effort to acquire basic Portuguese as it will come in handy. Portuguese isn't a simple language to learn. Nevertheless, knowing at least the basics will help you in your daily life. No matter how long you want to stay, it is a crucial aspect of living somewhere and attempting to assimilate. You could also watch these movies set in Portugal to learn a bit more before you go.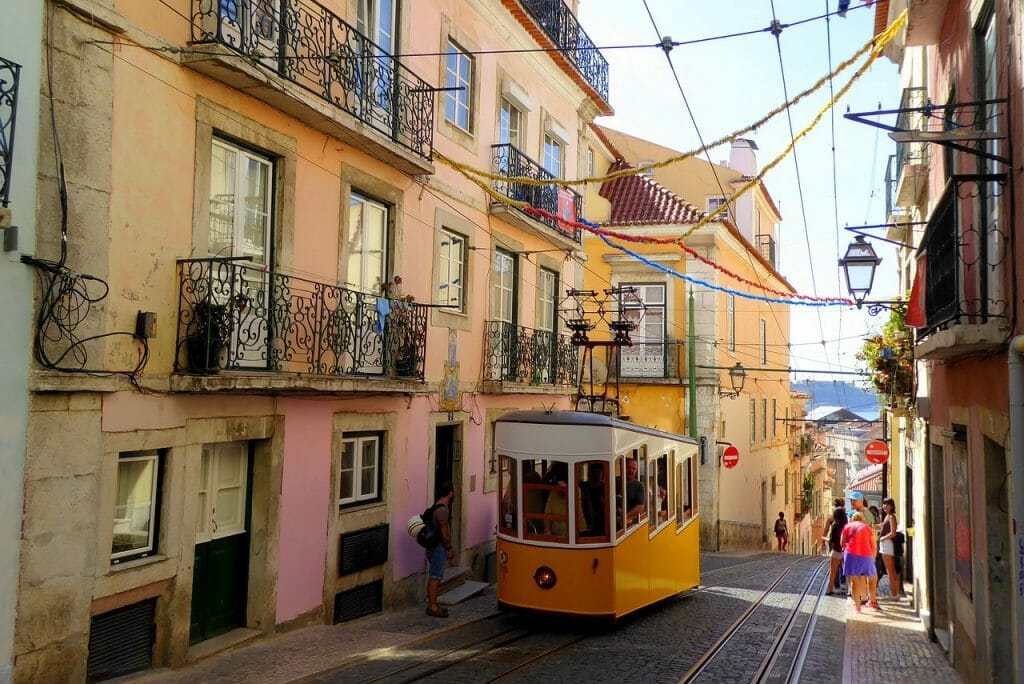 The Work Culture
The lenient attitude toward punctuality is the first distinguishing element of professional life in the country. Arriving late to work is frequently acceptable. As per Business Culture, being a tardy employee and displaying a laid-back lifestyle is somewhat commendable. You could even get a gift from your supervisor now and then as an encouragement to keep up the excellent work or as a token of gratitude. Employees can also show their appreciation or admiration for their mentors by giving them a small gift.
Locals Are Friendly But Reserved
The Portuguese are, without a doubt, kind, laid-back, and accommodating people. The Portuguese have a humble demeanor that is absolutely attractive. What isn't often mentioned is that the locals can be calm and somber. At times, the demeanor resembles Norwegians and Finns rather than Italians or Spaniards. Although it may be a stereotype, several ex-pats claim that the Portuguese are reserved, and local contacts take longer to build than anticipated.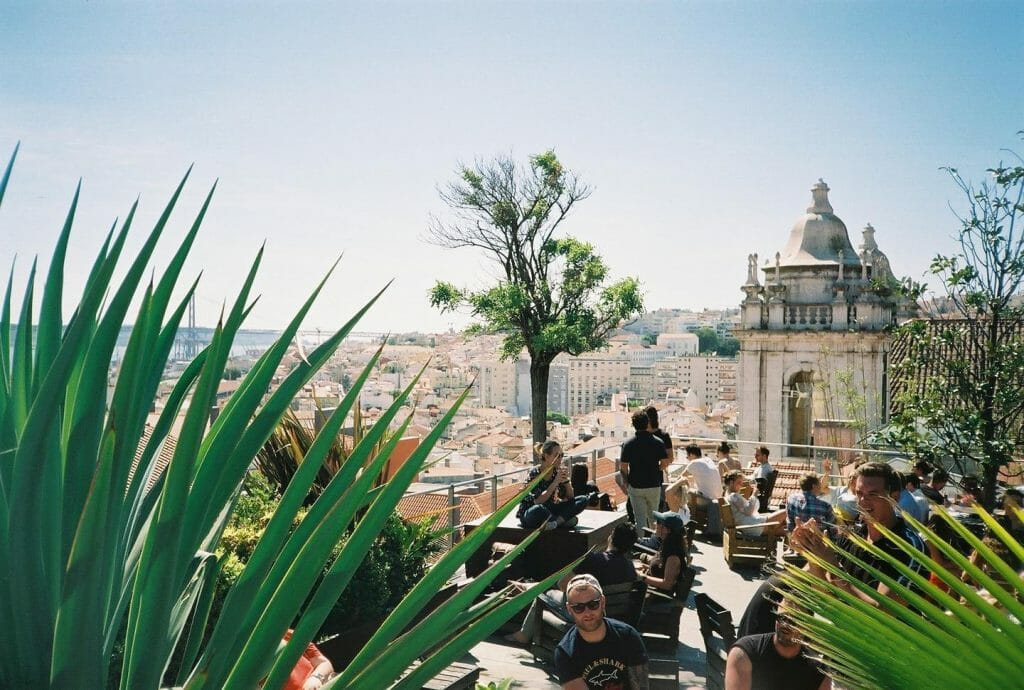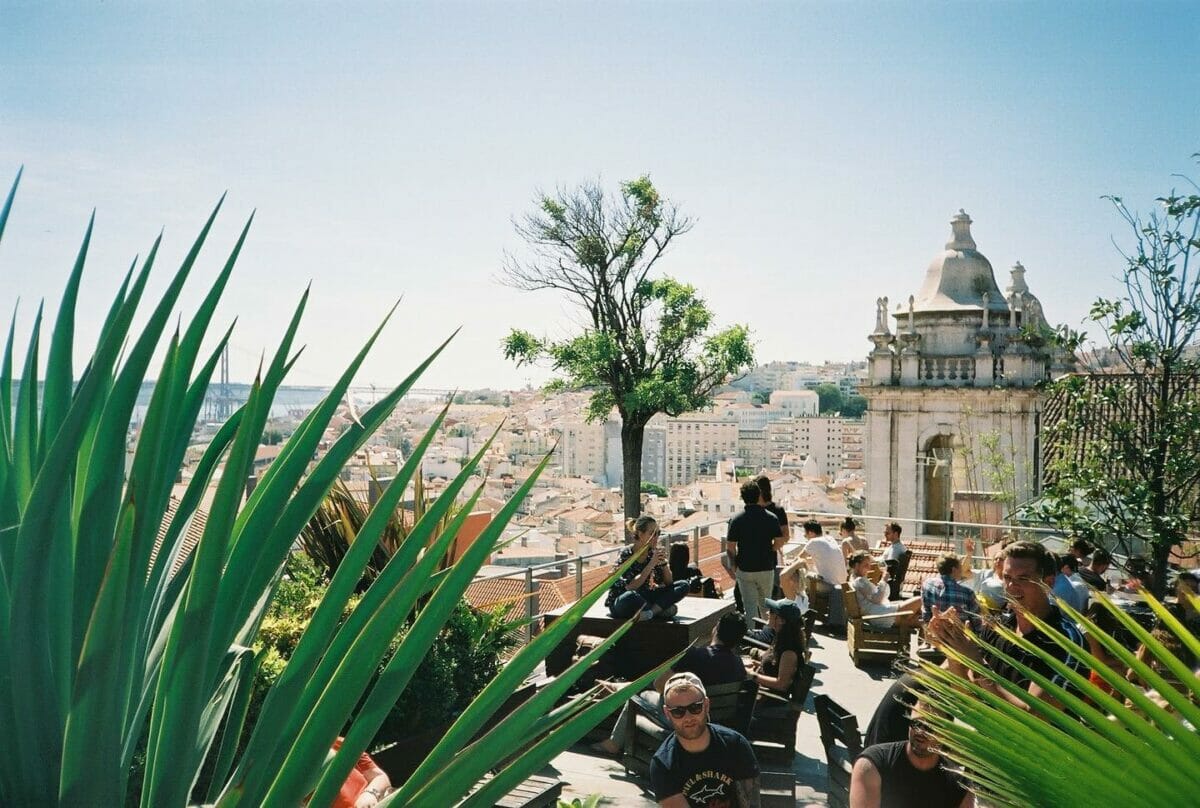 Does Lisbon Embrace the LGBTQ Community?
Since the 18th century, when William Beckford, a writer, fled a gay controversy in England and relocated to Sintra, Lisbon and its surrounding neighborhoods have been a popular gay vacation spot. Notwithstanding the Church's dominance in uber-Catholic Portugal, the city has quietly said goodbye to the closet after years of a homophobic dictatorship.
The city's energetic nightlife, humid climate, delightful and vibrant outdoor atmosphere, beautiful beaches, and cultural attractions all work together to create a gay-friendly atmosphere that has made it an incredibly popular gay location. Although Portugal was once one of the most conservative countries in Western Europe, it is today a wonderfully contemporary and welcoming place. Even better , gay marriage in the country was legalized in 2010.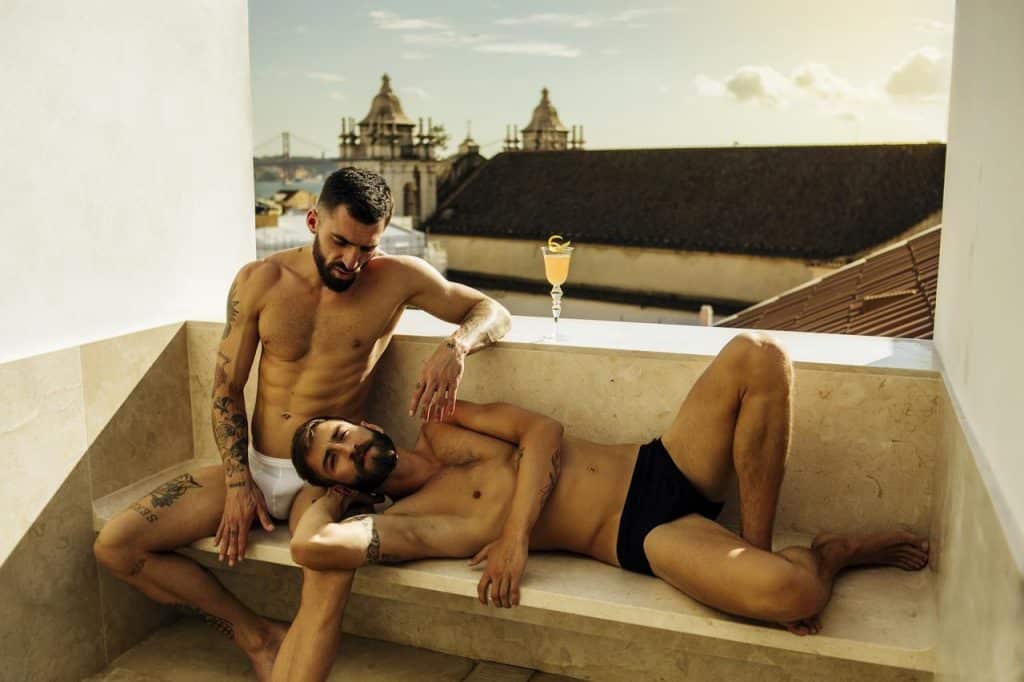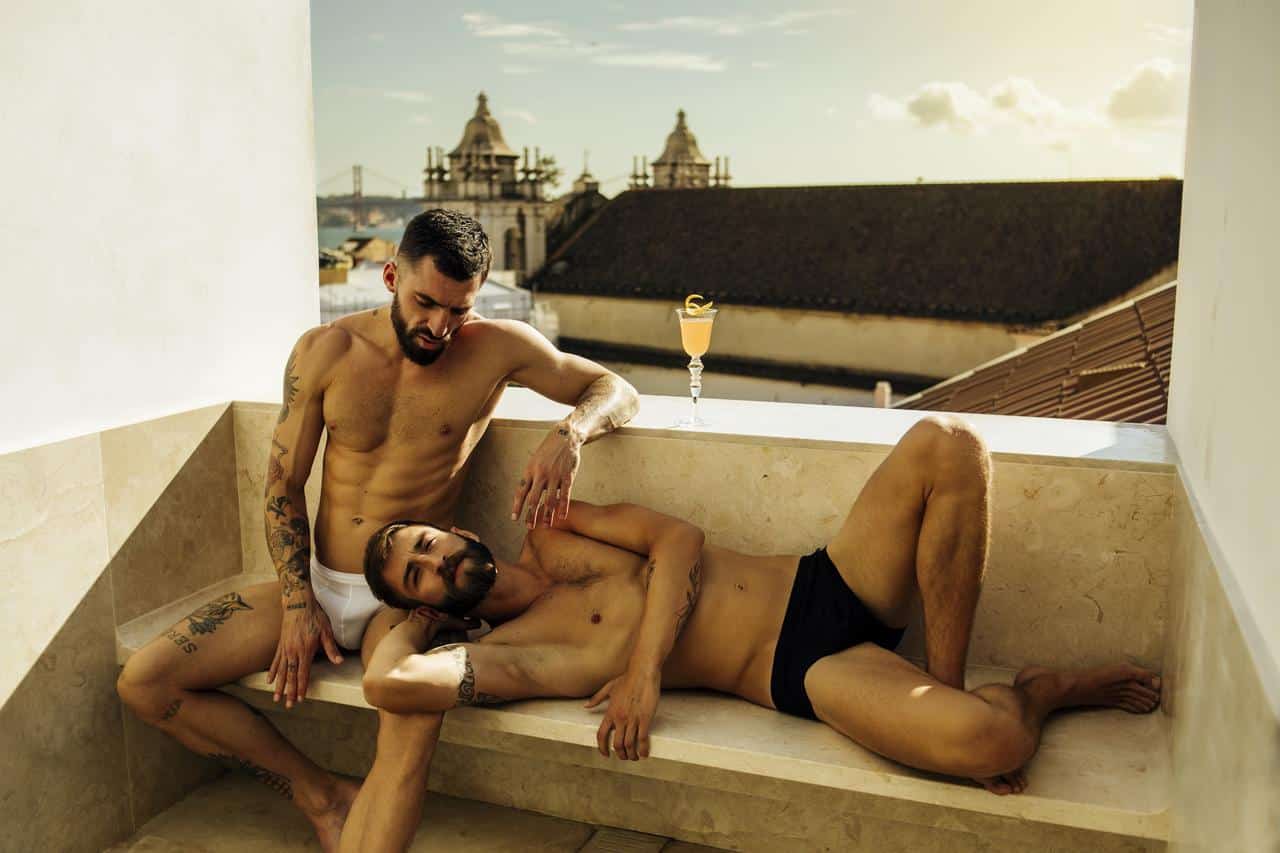 There's always the odd person who looks down on LGBT couples and families everywhere, and you won't find them absent in Lisbon. However, the city is a fairly hospitable city for LGBT people, and lesbian/gay sex is lawful from the age of sixteen. Compared to other Western European regions, LGBTQ recognition and acceptance in the city is high, and the country what are known as some progressive gay rights laws around the globe.
These include same-sex adoption, gay marriage, an easy process of legal gender identification, in addition to a constitutional ban on discrimination related to sexual orientation. This means that you can easily find gay couples walking hand in hand along the city streets posing for photos in beautifully painted doorways or snuggling close in one of the cafes enjoying their time together.
Lisbon is known as the epicenter for gay activity in the country and is home to some pretty inclusive neighborhoods. While the city is pretty inclusive, it's not easy to tell which areas are mostly gay or simply gay friendly because everyone who moves here feels very welcome.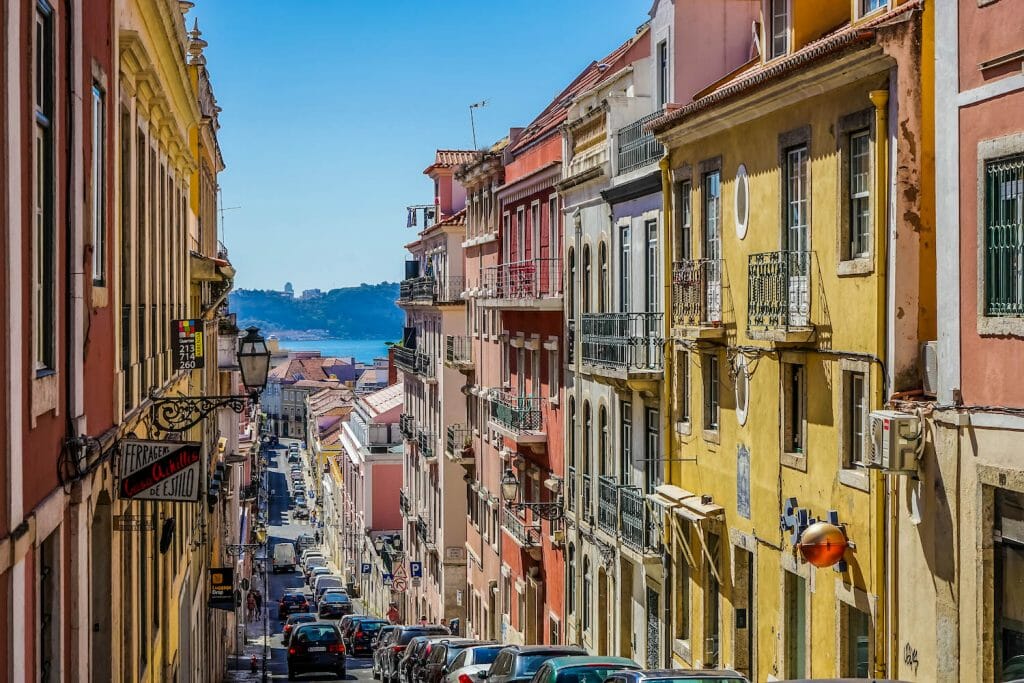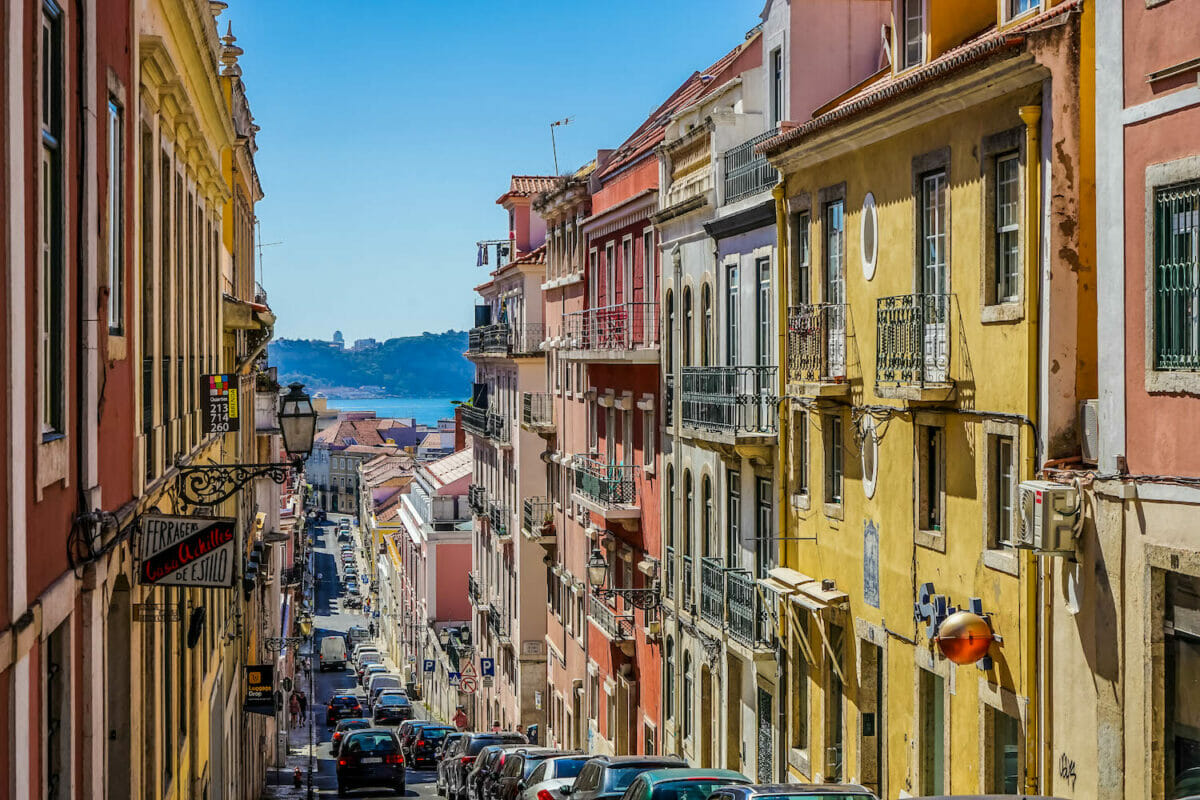 Is Lisbon An Expensive City To Move To?
Lisbon is Portugal's wealthiest region and serves as the country's main seaport. Rents in Lisbon range from around $650 per month for areas within a half-hour walk of Chiado, Baixa, and other popular tourist areas. Rents in these districts start at around $1,000 per month for a nice one or two-bedroom apartment, a steal for a capital in Europe.
The Alfama quarter, Lisbon's oldest, has slightly lower rents. However, its slopes and cobblestone lanes may not be suitable for all ex-pats. If you're seeking to buy, there are plenty of affordable units in the city's interior that go for less than $100,000. Smaller properties in peripheral localities can be found for under $150,000. Closing fees on property sales typically run around 10 percent of the purchase cost.
Two adults' grocery budget might be as low as $200 per month based on how you shop. Some things considered luxuries abroad, like fine wine and olive oil, are produced locally and are more affordable. Local wine is reasonably priced, starting at around $4 a bottle.
Utilities, including power, heating, garbage collection, and water, can cost roughly $80 per month. During the mild winter, you might have to heat your home. In addition, if you live in the south of Portugal, you will almost certainly require air conditioning for the hot summer months, which raises your electricity bill.
The Best Gay Neighborhoods In Lisbon
Not all LGBT individuals want to live in the relative frenzy of Baixa (downtown Lisbon), so thankfully, there are lots of alternate areas to live for those who are seeking a calmer-yet-still-LGBT-friendly environment.
When relocating to LGBTQ Lisbon, keep in mind that some neighborhoods are closer to all of the exciting queer events and happenings than others. Knowing them in advance will ensure that you arrive at your new home in the most suited gay-friendly area of town.
Start with these top gay and LGBT-friendly Lisbon communities to find your fabulously perfect new home, each with its own individual personality, welcoming community, and amenities you'll adore. Allow ample time to become acquainted with Lisbon's diverse personalities, and keep in mind that this city has plenty to offer everyone – LGBTQ or not!
Now let's take a look at where the handful of marvelous gay areas in Lisbon are and talk about the Lisbon gayborhood where you might feel most at home! Or speak to a local LGBT real estate agent for a more detailed understanding of the best options today.
Bairro Alto
Known as Lisbon's gay district, this upper-town neighborhood is home to some of its top nightlife locations, making it popular with partygoers and local singles. The region is also known for its beautiful narrow lanes, inexpensive restaurants, and breathtaking architecture. The Elevador da Glória, an antique wooden tram connecting Baixa and Bairro Alto, is located here.
At the Miradouro de S. Pedro de Alcântara, a magnificent park hosting one of the city's most well-known observation sites, you can experience a spectacular panoramic view of Lisbon. If you sleep lightly, this bustling district may not be the ideal neighborhood to live in. There's always live music blasting till the early hours of the morning.
Príncipe Real
Principe Real, which translates to "Royal Prince," is frequently touted as one of the city's most attractive areas, and it's easy to understand why. The neighborhood is one of the most wanted districts to live in since it is home to many of the city's finest restaurants, art galleries, clubs, and alternative businesses.
Because of the district's ethnic population, you will find food from different parts of the world when visiting the local food scene. When you add the comfort of living within easy reach of the city center, it's a compelling package for ex-pats. Property can be pricey in this area, as it is in other trendy communities.
Cascais
Cascais is a terrific alternative if you want to live farther out and appreciate life near the sea. Cascais is a coastal vacation town, 30 km west of the city, and is known for its white-sand beaches and bustling harbor. Expats looking for a high quality of life and outstanding local schools flock to the upscale area. The old part of Cascais has cobblestone walkways and a communal feel, and the tourist part has local stores and restaurants. This neighborhood is one of the areas along the Iberian Peninsula thought to be the wealthiest districts; hence residences here are some of the most pricey.
LGBTQ+ Community Organizations In Lisbon
The LGBTQ community frequently has to rely on donor organizations or non-profits to push the LGBTQ agenda further.
Wherever you live, it's vital that you give your support in any way you can go to such organizations so that they may reach others and help other people within the community. You might need their help now – or at some point in the future.
Here are some community organizations in Lisbon doing amazing work. If you're looking for LGBTQ groups to join, gain support, meet new people, or volunteer with towards a cause you like, these are a great place to start.
ILGA Portugal is Portugal's oldest and largest NGO. The organization advocates for equality and against discrimination based on gender identity and sexual orientation. The organization aims to promote human rights, full citizenship, and gender equality for the LGBTQ+ people in the country by combating discrimination based on gender identity and sexual orientation and promoting human rights, full citizenship, and gender equality. ILGA has a robust diversity policy and several proactive groups dedicated to Lesbian and Trans concerns and Rainbow Families.
CheckpointLX is a center that provides anonymous, rapid, confidential free screenings for HIV and other STI's, sexual counseling, and referrals for health care to men that have sex with men. The team comprises qualified people who provide peer education and assistance, allowing easy access to prevention and sexual health.
The LGBT Center is a community and cultural center for those who identify as lesbian, gay, bisexual, transgender, or intersex. The organization provides free and essential services to the LGBT community, including counseling and psychological support services, an information line, and a regular program for cultural, political, and recreational activities.
Dark Horses Rugby, Lisboa Poolboys Swim Team Lisbon Crows Volleyball, and Lisbon Foxes Football Team are all part of an LGBT sports club in the city. If you're active and would like to enjoy sports, try joining one of these teams or attend their sporting events as a fan!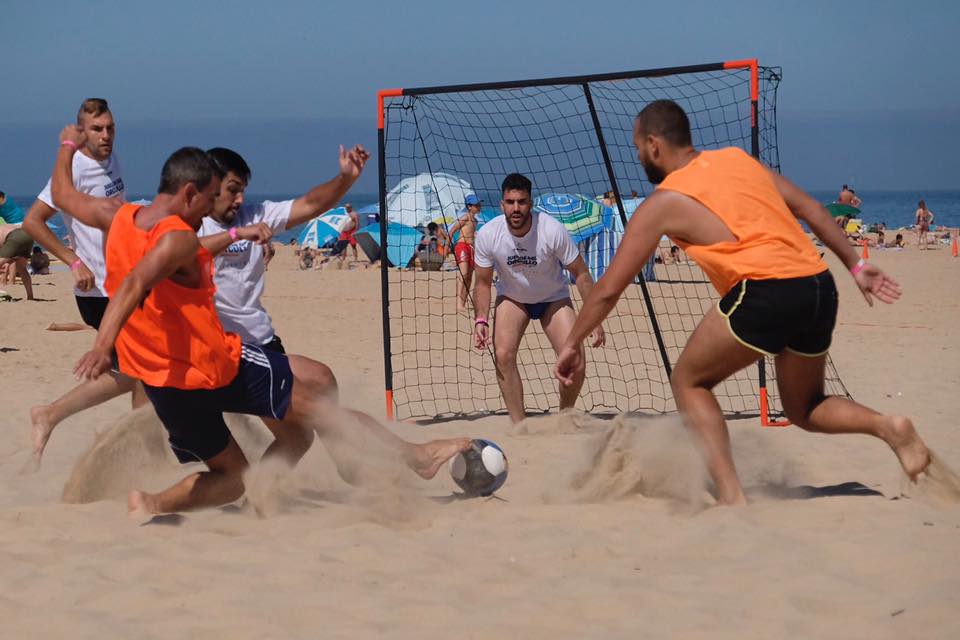 Regular LGBT Events in Lisbon
You have to make new friends, meet people, and network after moving to a new city. Thankfully, plenty of events, gatherings, and activities that target the queer community will help you do just that, and, as a result, there's no shortage of possibilities in the city for LGBTQ residents to enjoy.
Here are just some of the annual highlights you can look forward to after moving to LGBT Lisbon:
Pitch Beach is a well-known athletics tournament for LGBT rugby, volleyball, swimming, and football (soccer) players. The event is an international tournament held in July that takes part over two competitive days and numerous social activities over four or five days. The events take place in two different locations:
On the Pitch, which is for running, volleyball, football, swimming, and tango in grass courts and indoor facilities.
Beach is for football, rugby, running, and volleyball on the beach.
The event is organized and hosted by Boys Just Wanna Have Fun.
Queer Lisboa Gay & Lesbian Film Festival
Lisbon Gay and Lesbian Film Festival is one OF Europe's most vital events for international LGBTQ video and film. The event was first held in 1997 and has showcased more than 110 films. It is one of the most important platforms in the country for alternative cinema and always pushes boundaries when debating provoking themes in Portugal's contemporary community. The event is Europe's longest-running film festival and awards prizes for best short, documentary, and feature.
Beach 19
If you are looking for the best Lisbon gay beach – and one of the largest in Europe, then you need to come here. In the afternoon it gets very cruisy but thankfully it's a large beach with dunes and forests nearby. The majority of people here, however, are just looking to tan every inch of their body without the problem of unsightly tan lines. If you hire a car in Lisbon, you could also try the Coast de Caparica gay beach with a more party, less birthday suits kind of vibe.
A popular annual event at the end of May with an international appeal. For all otters, bears, admirers + friends with club nights, uniform and fetish parties, bear strip shows, and the all-important crowning of Mr. Lisbon Bear Pride. We love the week-long celebration and how welcoming the bear community in Lisbon always is!
In mid-June, Lisbon Pride, also known as Arraial Lisboa, happens in full force. The Marcha do Orgulho LGBT is a parade that takes place on the first Saturday of June. The event is political and is run by several LGBT organizations in Portugal. The parade, which is more of a rally, is intended to raise awareness of LGBT rights in the country and across the globe. The street party for Lisbon Pride takes place the weekend after in the gay bar district.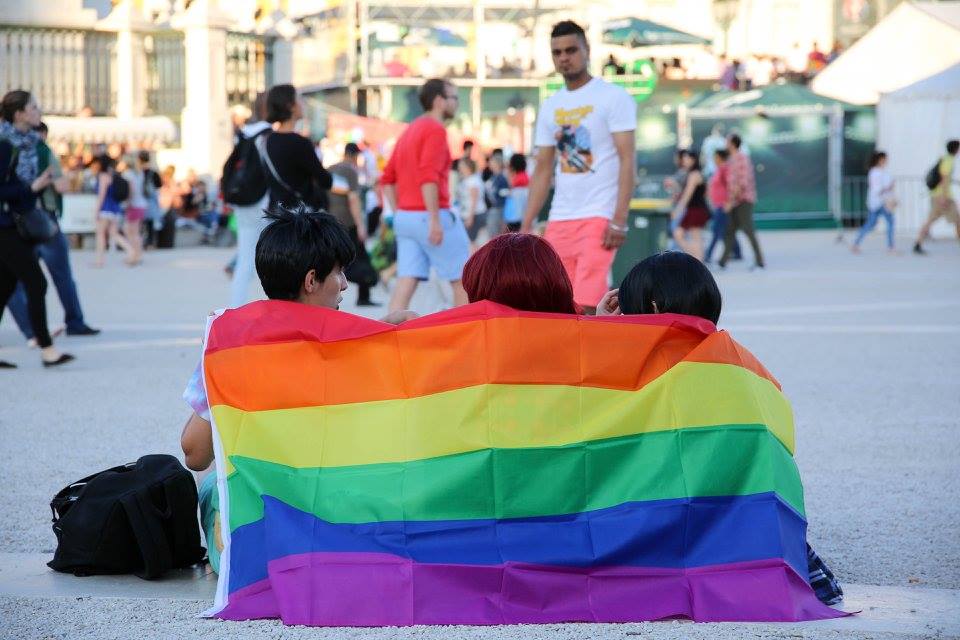 LGBT Owned Businesses in Lisbon
It's only natural to want to support gay companies after arriving in LGBT Lisbon. Establishing a secure environment where people may rest, buy, dine, and interact without fear is one strategy for making a safer and more inclusive society, and this is exactly what LGBT businesses should strive for.
It is vital to support these efforts wherever you are in order to ensure the queer community's survival and success. With that in mind, here are a few LGBTQ-friendly companies in Lisbon worth visiting.
This gay urban resort is our first choice when looking for a gay hotel in Lisbon. In the heart of Gay Lisbon this completely restored, late-18th century building offers boutique rooms, stylish design, lush gardens, and a tempting outdoor swimming pool. Providing the best of contemporary Portuguese design in an all-male environment, this is a far cry from the generally horrid gay hotels that we are used to and easily one of the best gay hotels in Europe.
The service is impeccable, attentive without being over the top, and there are always fellow guests around to socialize with – either poolside or during the long breakfast sessions (until midday daily). With rave reviews, friendly owners, and fun vibes we cannot recommend the Late Birds higher as the best gay stay in Lisbon – or a fabulous place for a drink if you live here.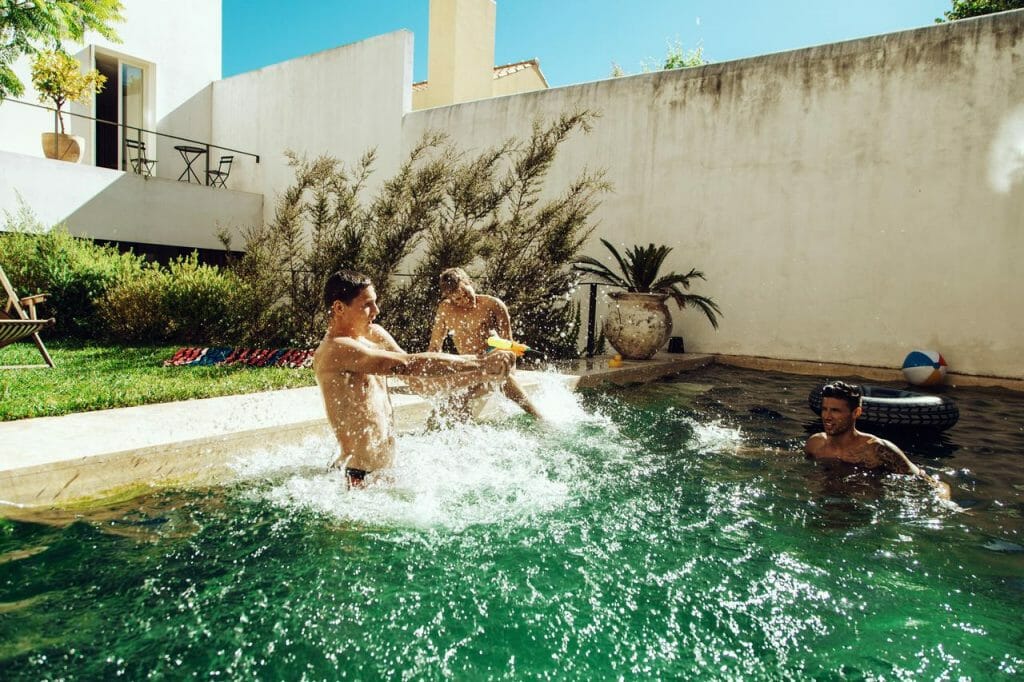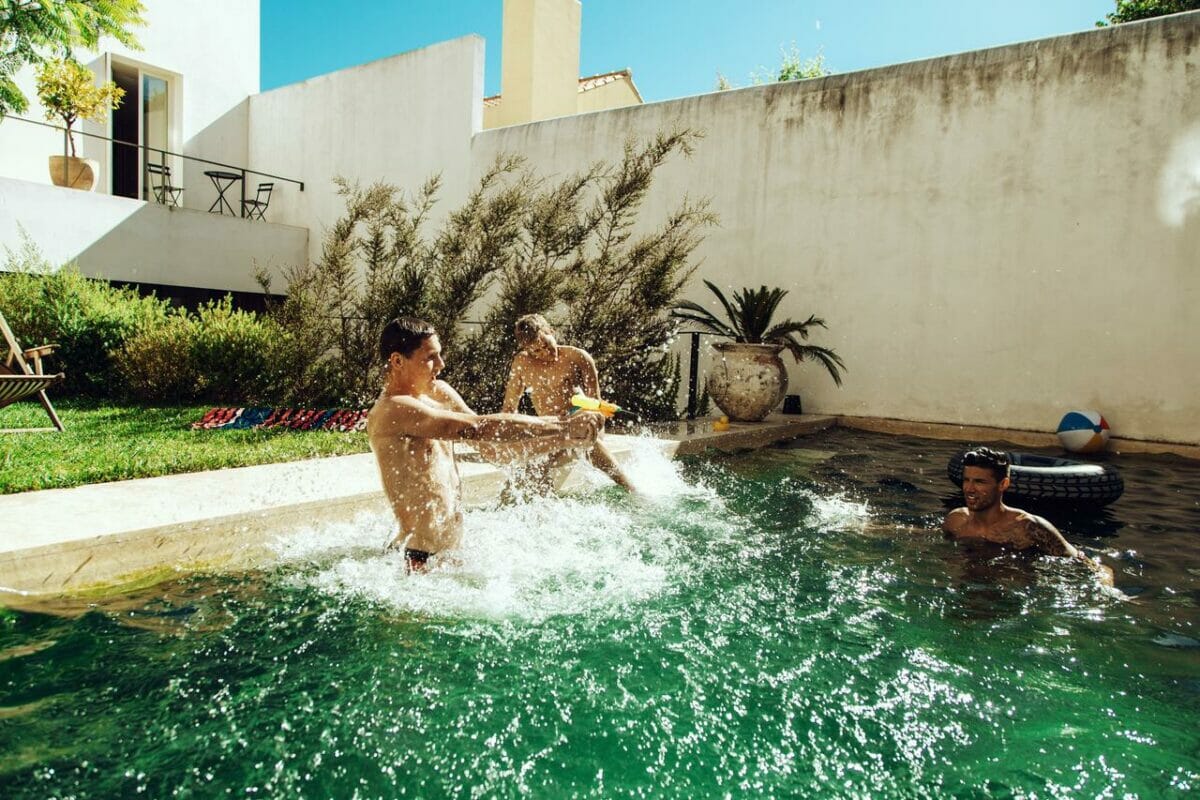 A queer fado duo that comes from subversion, from experimentation. It is very much linked to a rebellion against the terms, dynamics, and structures that oppress us; personal experimentation, a deconstruction of the genre, and freedom of movement. It is Fado Bicha precisely because it has this character of not accepting impositions. Because fado is feeling and pouring out and listening with an open heart. The songs are known but here seen in a new light. Lila, the voice, and João, on guitar, both love fado and feel that while it is part of their creative identity it does did not include an important another part of their identity: the fact that they are queer…Unique, different, and utterly fabulous. Check their Facebook for upcoming performances.
GPS Café is a gay-owned and popular bear café in Lisbon that's perfect for a snack as you run around the city doing errands. The café owners are friendly, and the establishment itself is pretty social, so it would be an excellent place to make new friends.
Boteco do Massay is a Lisbon gay party planner famous for throwing the best parties and most fabulous events. He is known for his unique approach to themes, locations, and concepts. If you're looking to throw an event at your Lisbon home or a different location, he's your go-to organizer.
Gayola Steakhouse and Bar is a restaurant frequented by the LGBT community in Lisbon. If you're on the lookout for the perfect tenderloin steak, select wine options, and friendly staff, Gayola Steakhouse and Bar is a perfect choice.
The main bear clubhouse in Lisbon provides a friendly social environment for their tribe and friends who are welcomed along. This place is so small more people are generally outside than in, but that's just part of the whole experience!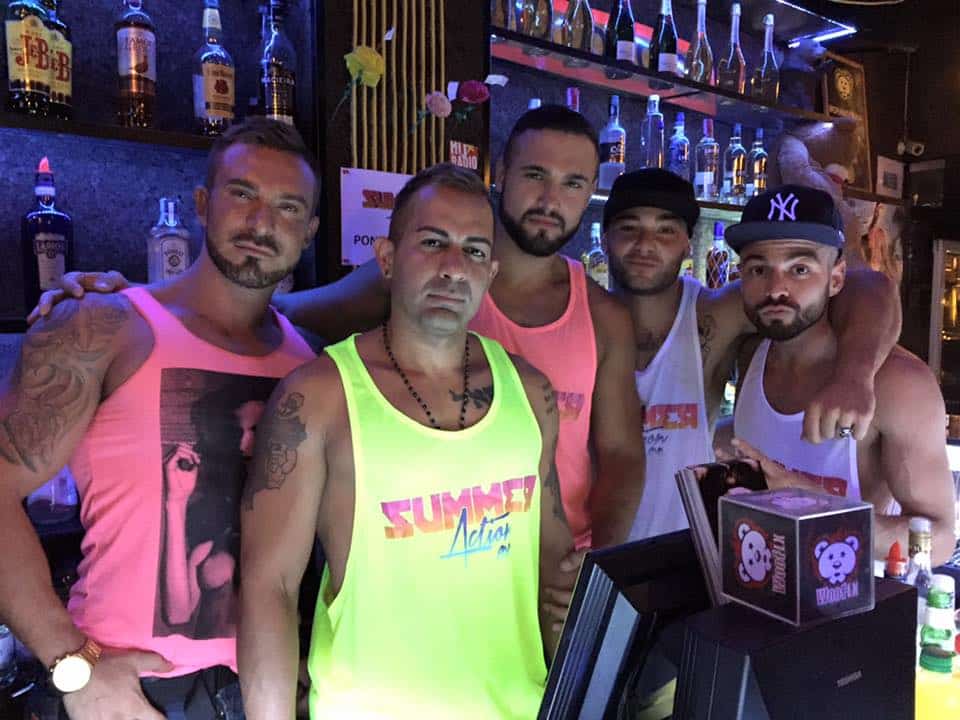 Final Thoughts On Moving to LGBTQ Lisbon
As the capital of Portugal, Lisbon is full of culture and history and is also one of the world's oldest cities. The city is also a queer capital of Europe with a vibrant entertainment and arts scene, beautiful scenery, stunning architecture, and more nightlife options that you can shake a stick at. You will feel at home here.
Remember that life is what you make it, and whatever gay Lisbon area you choose to start your new life in, we hope you find the freedom and comfort you desire.
Living in a gay-friendly neighborhood, frequenting local LGBT businesses and events, and joining in queer community groups and sports teams are the best ways to learn about LGBT Lisbon.
We guarantee that if you do this, your transition to LGBT Lisbon will be more enjoyable, and you'll meet like-minded people quickly to join your chosen family.
Finding Gay Realtors In Lisbon Portugal
When looking for the ideal realtor, why would you consider someone's sexuality? This may seem strange at first, but there are several reasons why contacting a gay realtor in Lisbon is a great way to find your dream house.
After all, when it relates to one of life's most important transactions, it's not unreasonable to expect fair, equal, and honest representation from someone who understands the queer community's particular needs and wishes. Furthermore, unfortunately, many people (up to a third of Americans) continue to believe that our community does not deserve protection and dignity in housing, adoption, employment, and other areas of life.
So it's no surprise that LGBT people who use mainstream realtors often describe feelings of discomfort, unnecessary trouble, unenthusiastic representation, or even antagonism or outright contempt. Everyone deserves a pleasant, stress-free home buying or selling experience while being adequately represented, and this is why we feel you should hire a gay realtor to assist you in finding your future home.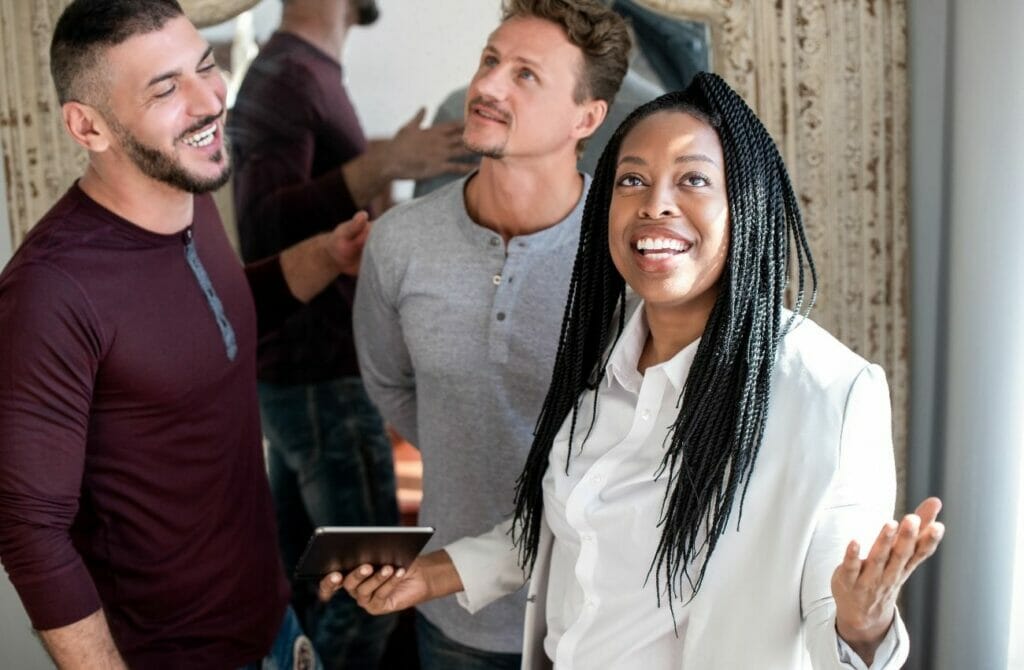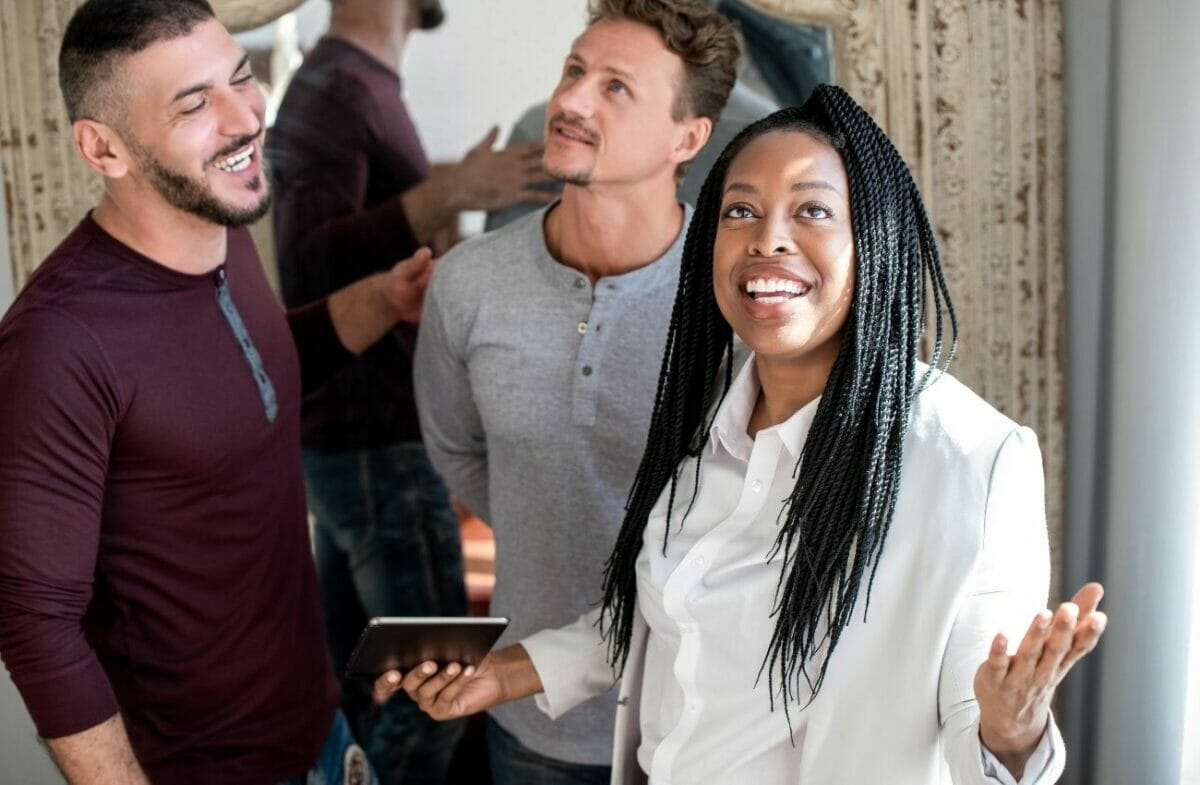 LGBTQ realtors are more likely to be familiar with the diverse communities in their area and know which ones may be best suited to you when looking for a home. That's not to say a heterosexual realtor isn't capable, but they've probably never had to address many of the issues LGBT people face. Rather than just being concerned with how bustling, fashionable, or up-and-coming a neighborhood is (or what it may appear like), gay realtors conduct extensive research into the neighborhoods in which they sell homes to ensure that clients are safe.
It used to be difficult to locate professional LGBT-friendly real estate agents in Lisbon, and it was virtually impossible to find one if you were relocating here from out of state and didn't have access to a local referral. You no longer have to search for a realtor without knowing whether or not they are accepting of others because you can use a list of gay, lesbian, and gay-friendly agents in Lisbon to do all of your homework for you.
Simply go to the page, and you'll be presented with a free list of gay, lesbian, and gay-friendly agents who can help you with your relocation as well as other useful information like LGBT+friendly schools, shopping, storage firms, tradesmen, and more. Read the biographies of LGBT real estate agents, then choose the one who is right for you. It's critical that you find someone who will be by your side and support you and your family during one of life's most exciting occasions.
Even better, there is no hidden motive, cost, or obligation whatsoever!