If you've hit a point in your life where you're ready to purchase a home, you're probably on the hunt for the perfect realtor. It might be time for you to think about hiring a queer one!
Why would you consider someone's sexuality when searching for the perfect realtor? This might sound a little odd at first, but there are plenty of reasons why a gay realtor is your best bet in looking for the home of your dreams.
After all, when it comes to one of life's largest purchases, it is not too much to ask to be assured of fair, equal, and honest representation by someone that knows the unique needs and desires of the queer community.
Worst still, many people (including up to a 1/3 of Americans) don't believe our community merits protection and dignity in housing, adoption, employment, and other sectors of life. So it is no wonder that reports of discomfort, needless difficulty, unenthusiastic representation, or even outright hostility are rampant from LGBT individuals using everyday realtors.
Everyone should be assured of a pleasant, smooth home buying or selling experience while being fully represented – and that is why we believe you should let a gay realtor help you find your next home.
Gay realtors tend to have an understanding of the different neighborhoods in their area and know which ones they should select houses from. Now that's not to say a straight realtor isn't good enough for the job, but they've likely never had to consider some of the things queer people do. Instead of just being concerned by how busy, trendy, or up-and-coming a neighborhood is (or what it may look like), gay realtors do a deep dive into the areas they sell houses in to make sure they are safe for their clients.
Those who identify as LGBTQ+ tend to be more cautious when looking for their new home. There are things all people hope to find when looking for a house and then there are some things only LGBT people have to consider.
The realtor they pick needs to care about finding them a place in a location with a low crime rate filled with residents that have similar views or at least are open-minded and don't discriminate against their neighbors. They have to go beyond just the vibe a neighborhood gives off and really consider all aspects of it.
Gay realtors tend to know what areas are queer-friendly and which aren't worth your time before they even take you on as a client. They make it a habit to stay in the loop when it comes to which areas are more accepting than others. It's likely they already have a list of homes available in these locations which they can reference to find one that fits every single one of your preferences. They may even know of specific neighborhoods that are referred to as gayborhoods or gay villages which are even more ideal for those looking to live in or near LGBT-friendly areas.
LGBT realtors strive to make sure you feel respected and understood throughout your home buying journey because that's exactly what they hope to find in their clients as well. They will help you find precisely what you want and set you up somewhere that not only feels safe – but is actually safe!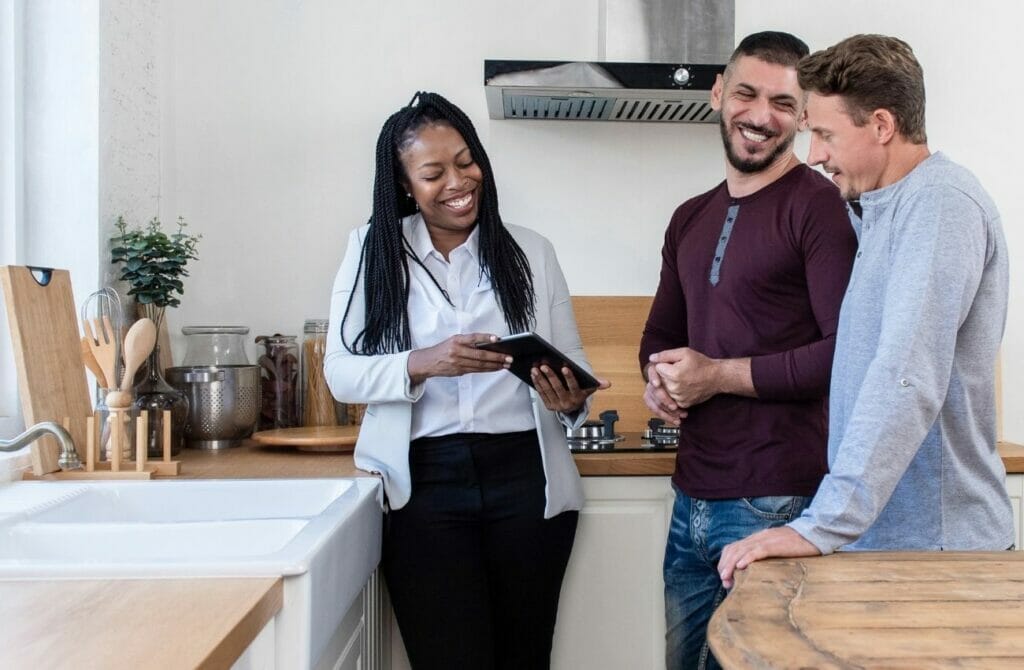 Depending on your age and lifestyle there are other ways in which hiring a gay realtor can benefit you.
Gay realtors have a deep understanding of the areas they serve which they use to steer people in the right direction for their specific needs. Maybe you don't know what these needs are yet but your gay realtor should be able to help you figure them out so you're choosing a home that will fit you for years and years to come.
For instance, maybe you've just started a family or plan to start one soon. Certain schools are better than others when it comes to accepting gay parents into their environment. A gay realtor will likely know which schools will be the best match for you and your family so they can find a home in that school district. Even if you are a straight parent, it's likely you want to enroll your kids in a school that is welcoming and accepting of others.
These days there are certain spaces within different cities and towns that offer restaurants, bars, shops, and more that cater specifically to the LGBT community. Gay realtors know what places are best for going out on the town if you're an LGBT person who needs to consider they're safety when choosing public places to drink and eat. For example, if you're interested in nightlife they should be able to inform you of the best gay bars around. Even if you're not new to the area they can still share these suggestions with you.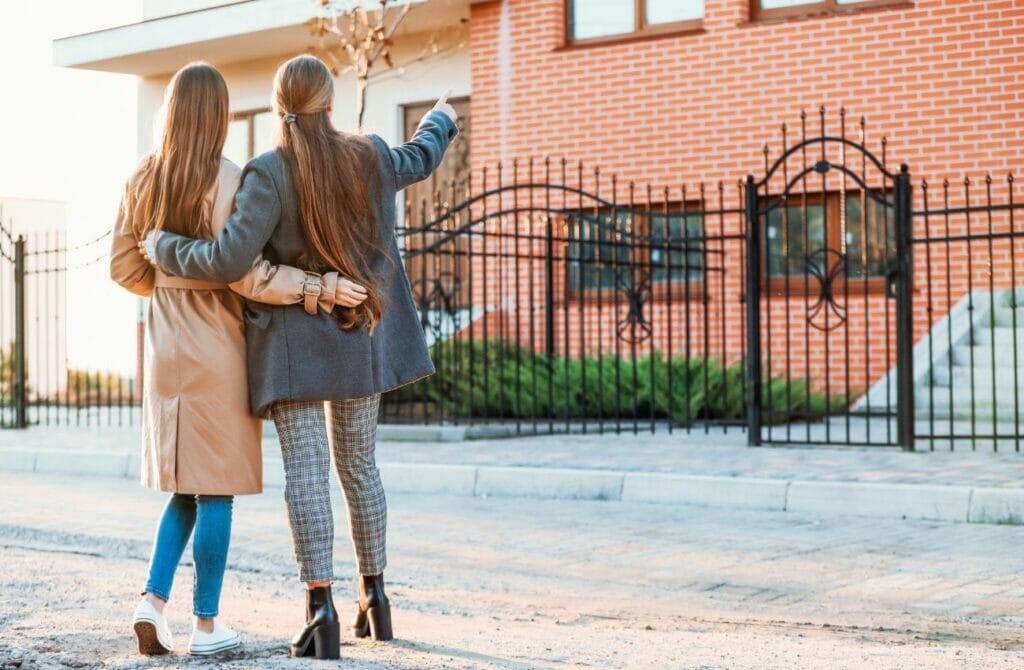 Realtors in general have countless connections.
LGBT realtors can guide you towards LGBT-owned businesses and service providers near you, or at least ones that are known for being welcoming.
Most people leave that first showing of their future home with a list of changes or updates in mind that they want to make on the house once they purchase it. They will likely need to hire professionals to complete this list of improvements. That means contractors, landscapers, locksmiths, roofers, and more.
When hiring service providers you are letting someone into a space that is sacred to you. You should feel safe welcoming those individuals into your home. Gay realtors tend to have a list, whether written down or in their heads, of people they have worked with in the past that they would recommend. They can help you find professionals that are accepting of all people so you can be sure your security and privacy are protected.
Already having connections in place when purchasing a home takes a lot of stress away. Knowing you can hire workers that won't discriminate against you is a big relief.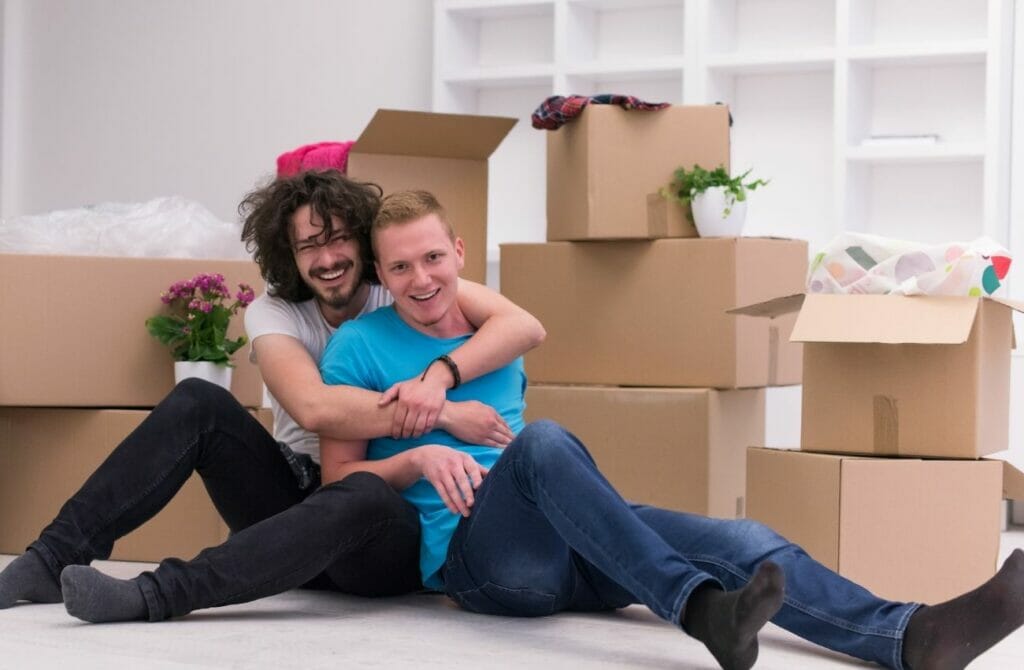 Discrimination in the housing market is a real thing people have to experience and gay realtors keep this fact in mind when searching for homes.
In recent years there have been a few improvements made in the United States towards protecting the rights of queer people when it comes to finding places to live. The Fair Housing Act has been around for a few decades and recently the Equality Act was passed. The Equality Act protects LGBT people by prohibiting discrimination on the basis of sex, sexual orientation, and gender identity in employment, housing, credit, and many more spaces.
These days LGBT people are protected when it comes to renting or buying a home. They should have little trouble receiving the things they need in order to do so, such as mortgages and housing assistance.
However none of this takes the fear out of the home buying process. Even with these new acts there continues to be discrimination against LGBT individuals. Marriage equality wasn't a thing in all 50 states until fairly recent years. As we all know, many people in the United States still aren't supportive of queer people.
Unless you have a realtor that is truly looking out for your best interests, you will still be worried about your needs being fully met throughout the entirety of the home buying process. It makes sense that LGBT individuals need to be extra cautious in who they choose to help find their dream home.
Buying a home tends to be unknown and scary territory. When you add being an LGBT person to this, that territory becomes even scarier. You want to know the home you're choosing is in a safe area and that neighbors will be accepting of your identity. A gay realtor near you will be able to help you navigate this unfamiliarity.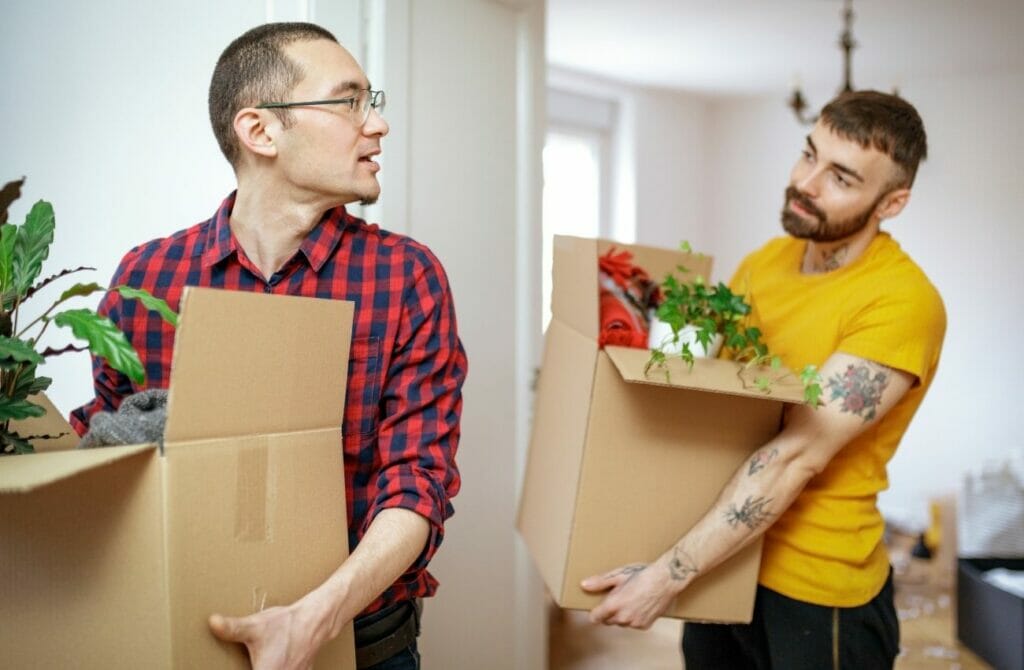 The most important thing is finding a realtor that is good at what they do and one that meshes with you well.
Make sure you hire an LGBT-friendly realtor based on their skills and personality above all else. This is one of the biggest purchases you will make in your entire life, if not the biggest. You need to know you're in good hands. You will have to work with this person for months so make sure everyone involved gets along.
The sexuality of a realtor shouldn't be the only thing that determines whether or not you hire them. That being said gay realtors tend to make their clients feel extremely comfortable. They're in the know when it comes to placing you in an area that will treat you well in your coming years.
Any skilled realtor can help you find a home regardless of their sexuality, but gay realtors tend to be more knowledgeable of the progress that has been made in conquering discrimination against LGBT people. The understanding gay realtors have of the journey it has taken to get where we are today, and how fragile LGBT protections still can be, make them strong candidates when it comes to serving queer home buyers.
Ask your potential realtor all of the important questions on your mind so you can pick the right one for you. Someone who is a good fit to help you purchase a home will be happy to answer any questions you have. A good LGBT agent will be able to accommodate you with extremely helpful information concerning your move (such as schools, shopping, storage companies, contractors, etc.) and be happy to provide it.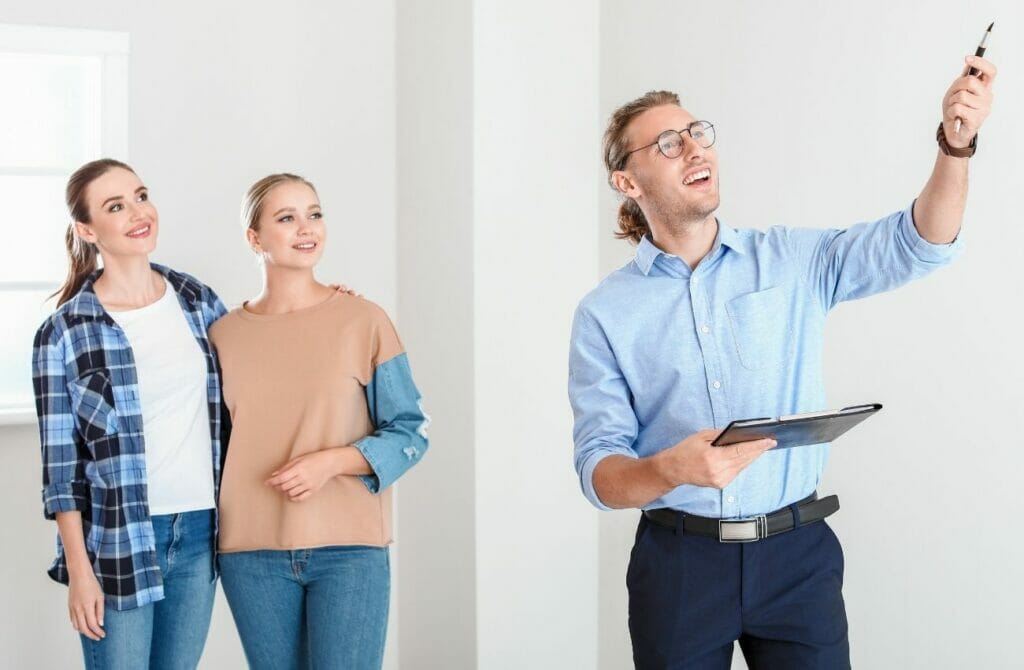 It shouldn't be too hard to find a gay realtor in your area.
In the past, it was very difficult to find professional LGBT-friendly real estate agents near you, and almost impossible to find one if you were moving across the country. Thankfully, you no longer have to hunt for a realtor without knowing if they are accepting of others as you can use a directory of gay, lesbian, and gay-friendly agents to do all the legwork for you.
Just visit the page, type your desired city into the search box provided and you'll instantly be presented a free list of gay, lesbian, and gay-friendly agents in the city you're curious in. Read the gay real estate agent bios and choose the agent that is best for you. It is important that you seek out someone who will stand by you and support you and your family in one of the most exciting times in your life.
Even better, there is never any hidden agenda, cost, or obligation!