Virginia Beach is the largest city in Virginia. It's a beautiful city located on the Atlantic Ocean coastline and is part of the Hampton Roads metro area together with Hampton, Portsmouth, and other cities. Many people consider Virginia Beach a resort city since a lot of its income comes from tourist activity, but it is so much more than just tourism.
Virginia Beach is home to three military bases, plenty of historic sites, and a growing LGBTQ community, so you can be sure that you'll fit right in once you move here! The city was founded in 1887 and was initially developed as a resort after the construction of a railroad and hotel.
After World War I, the city became vital in the national coastal defense system as a base, and it still plays an important role considering it is home to the aforementioned military bases. Today, Virginia Beach is a forward-thinking and progressive city with a coastal vibe and distinct cultural heritage, and the Norfolk – Virginia Beach – Hampton metropolitan area, is actually one of the gayest cities in America per capita.
Like Charlotte, Cleveland, Reno, and other mid-sized US cities, there is also an animated gay scene here (if you know where to look), and this is something a gay realtor in Virginia Beach can help you navigate as you find your new perfect home here.
In terms of the area, we would say Norfolk is the most gay-friendly, with the most gay-friendly bars and establishments, whereas Virginia Beach is slightly more conservative and traditional. Beyond this, Virginia Beach is also famed for its flourishing dining scene (and Lynnhaven Oysters), Orange Crush's, its 3-mile boardwalk, and the ViBe Creative District. With this in mind, it's not hard to see why Virginia Beach / Norfolk / Hampton area is one of the hottest destinations for members of the LGBTQ+ community looking to move from their current locations.
Before we dig a little deeper to find out what the city has in store for you as a member of the LGBTQ community, let's first look at some of the highlights of moving to LGBTQ Virginia Beach.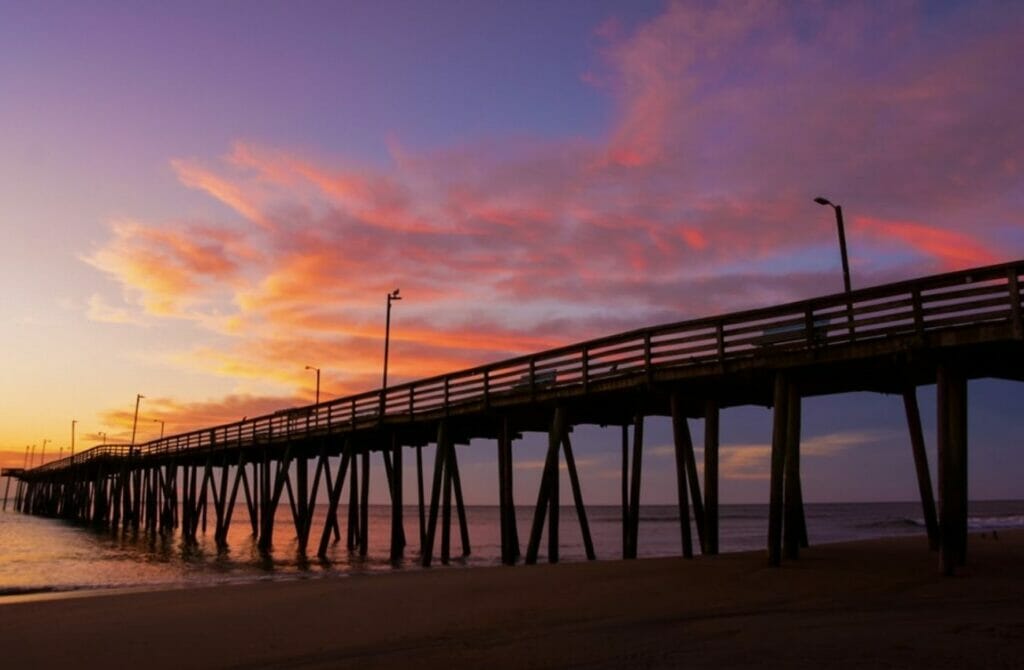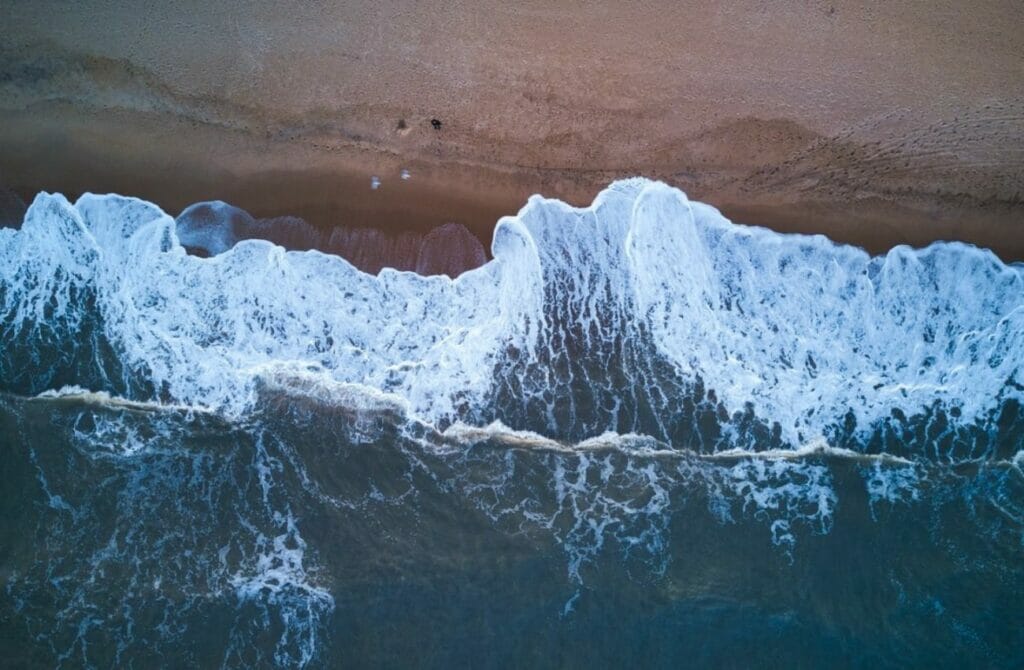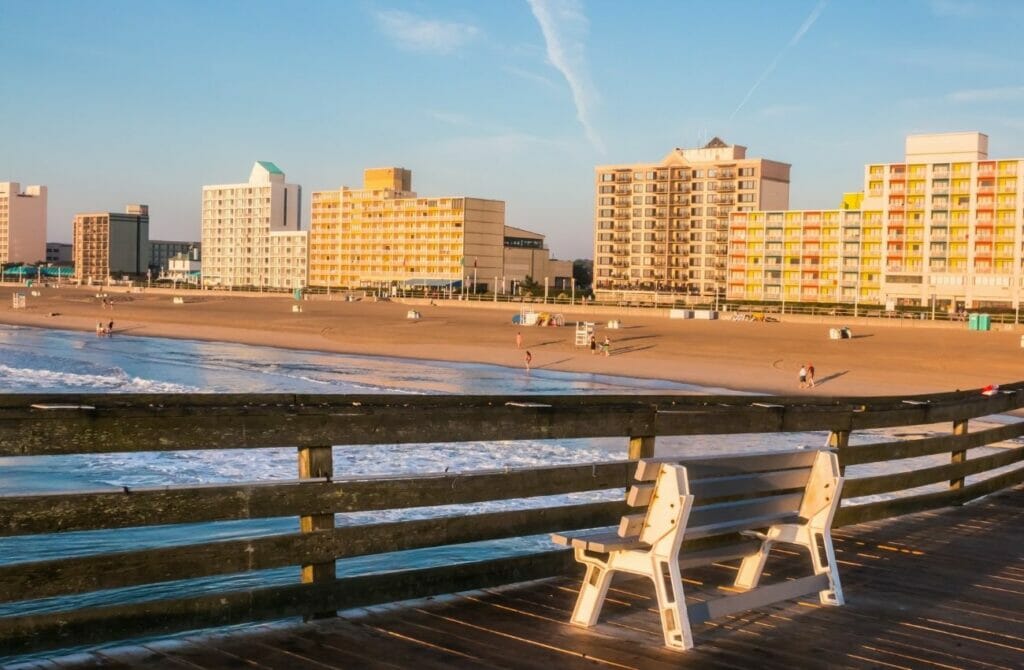 Highlights Of Moving To LGBTQ Virginia Beach
Also known as Neptune City, Virginia Beach is the largest city in the Hampton Roads metropolitan area, located on the Atlantic Ocean near the mouth of the Chesapeake Bay. The separate cities of Chesapeake, Hampton, Newport News, Norfolk, Portsmouth, and Suffolk and numerous smaller cities, counties, and towns in Hampton Roads then constitute was is frequently referred to as "America's First Region."
Thanks to a growing job market, rich history, and its wild coastal beauty, the city is also known as one of the most beautiful in the country. Here's what you should know about moving to LGBT Virginia Beach.
You Can Start Again
Virginia Beach is home to plenty of retirees, families, and young professionals. Residents have unlimited access to an ever-growing economy, low tax rates, and a health-conscious culture. They also enjoy a low unemployment rate and affordable housing.
The median price for a home in the city is $262,200, while the average rent per month is $1,258. Not only is Virginia Beach a popular beach town, but it's also family-friendly, safe, and economically stable.
Rich Cultural History
Resort City is historically known as the initial landing site of almost 140 English settlers in 1607. 13 years later, the Pilgrims made their first appearance in Plymouth Rock. One of the city's main historical sites, First Landing State Park, is aptly known for the arrival of the English settlers.
The camp sees many visitors that can observe native wildlife, swim, camp, and interact with American history. Enjoy views of Chesapeake Bay at the Cape Henry Lighthouse, America's first public works project funded by the federal government. If you'd like to learn more about the influence of these nautical features on the legacy of Virginia Beach, head over to Surf and Rescue Museum, which links Resort City's coastal history to its beckoning future.
Proud Military Ties
It's a well-known fact that Virginia Beach has experienced multiple influences from the US military. This is thanks to the heavy presence of military facilities and bases, as well as Naval Air Station Oceana, which is the world's biggest naval station.
The Military Aviation Museum is home to the most significant private collection of WWI and WW2-era aircraft if you'd like to see more of the city's military ties. For a more immersive experience, you're welcome to schedule a plane tour of the city.
Excellent Weather All Year Round!
Here's the thing, contrary to popular belief, Virginia Beach doesn't experience unbearable heat throughout the year. In fact, the weather here is quite pleasant. Summers are a great time to go to the beach, while winters don't last long and are mild.
If you're relocating from an area that experiences all four seasons, you will love it in Virginia Beach due to the varied climate and relaxed (though not so much).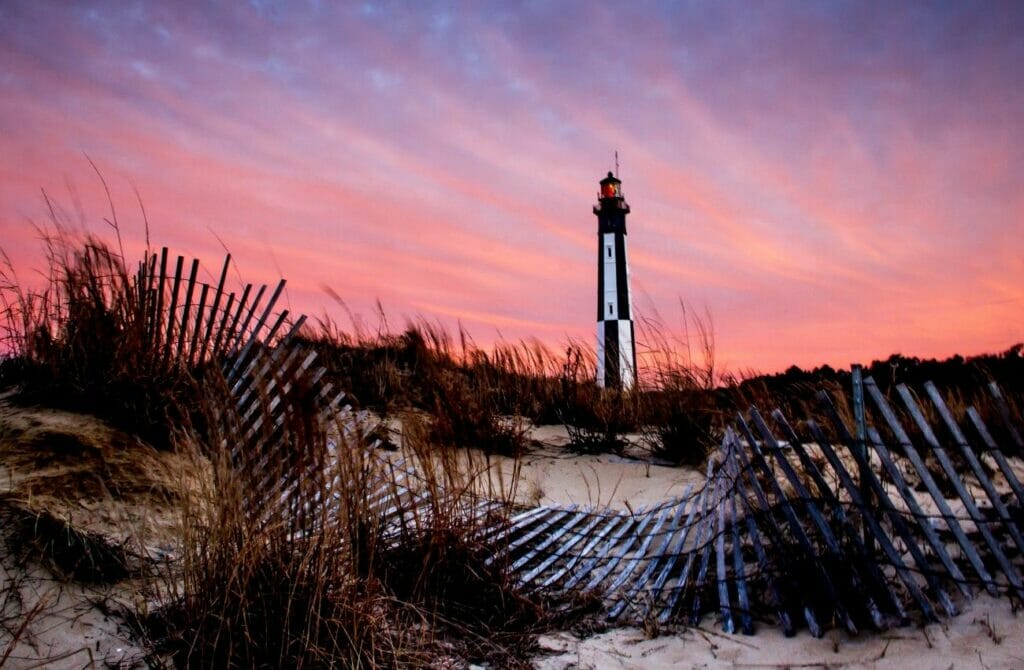 Does Virginia Beach Embrace The LGBTQ Community?
In the state of Virginia, LGBTQ people enjoy the same rights as those that aren't in the LGBTQ community. However, it's important to note that in the state, LGBT rights aren't an old occurrence, and most positive improvements and amendments only came about in the 2000s.
In October 2014, same-sex marriage in the state was made legal after the US Supreme Court declined an appeal in the case between Bostic v. Rainey. In July 2020, a statewide law protecting LGBT individuals from discrimination in regards to public accommodation, employment, credit, and housing was enacted.
On the same date, hate crime laws in the state became effective and now include gender identity and sexual orientation. Prior to this, the state only offered limited protections to the LGBT community, and hate crime laws had no provision for gender identity and sexual orientation.
The statute ended up criminalizing sodomy between opposite-sex and same-sex couples even though the Supreme Court declared this as unconstitutional in 2003. On 7th February 2014, Virginia Senate voted in favor (40-0) of changing the crimes against nature statute to scrape off the criminalization of consensual same-sex.
The bill was voted for 100-0 on March 2014 by the Virginia House of Delegates and went into effect immediately after Governor McAuliffe signed it into law. In 2019, the City of Virginia Beach improved its Municipal Equality Index (MEI) from 50 to 77. The MEI score is an indicator of how municipal policies, services, and laws are inclusive of the LGBTQ community working and living there.
Compared to other Hampton Roads cities, Virginia Beach had the top score. The national average at the time was at a high of 60, marking the 3rd consecutive year that it had increased. Some of the categories that Virginia Beach earned more points include:
Available services to those living with HIV/AIDS
Services offered to those in the LGBT community that are homeless
Youth anti-bullying policies
Stance of leadership on pro-equality
Presence of an elected official that's openly gay
Presence of a city manager LGBT liaison, and many others.
An improved score reflects on the cities policy advancements and it also shows that the city is committed to ensuring LGBTQ+ visitors and residents experience an inclusive and welcoming place.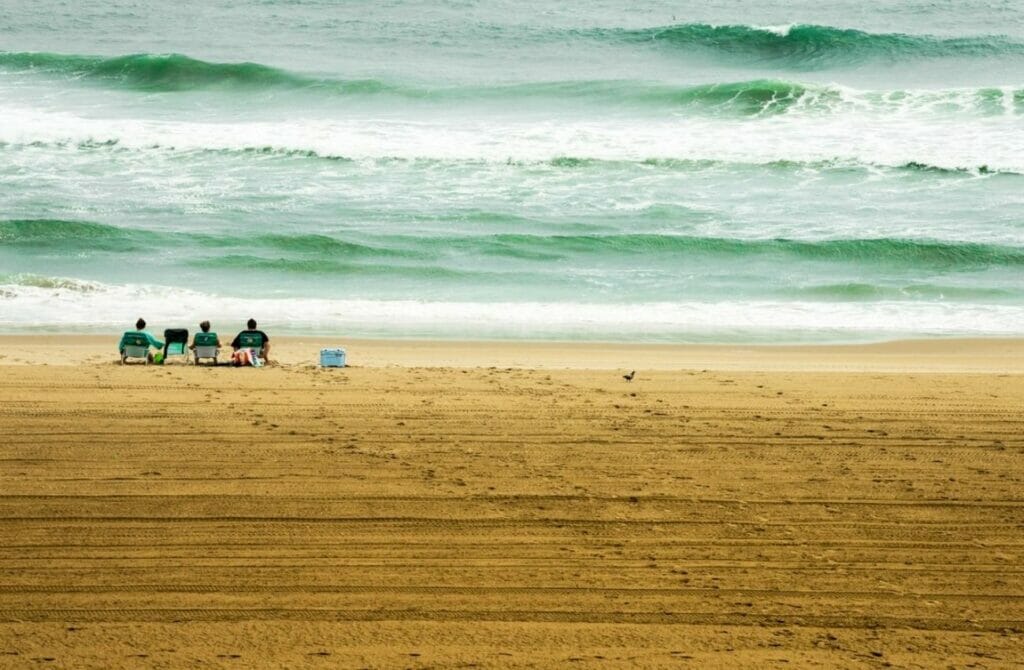 Is Virginia Beach An Expensive City To Move To?
The cost of living in VA Beach is higher than the median since it's part of a big metro area. The cost of living in Virginia Beach is higher than the national average of 100. However, while Resort City can be a little expensive to live in, affordable housing is the norm. Most of the rental rates in the city cost between $500-$1,500 per month. Almost 40 percent of rentals are between %1,500- $2,500 while around 10% are more than $2,500 per month.
Compared to studios in other cities, those in VA Beach don't always cost less than one-bedroom apartments. Studios come at a median of $1,346 each month and one-bedrooms cost around $1,138 each month. Two-bedroom apartments in the city cost a little more at a median of $1,294 each month, while 3–4-bedroom apartments cost an average of $1,620 and 2,260 respectively.
As with other big metro areas, Virginia Beach has constantly become more costly to live in. For instance, in 2018, the cost of living in the city was significantly lower than it was in 2021, and rent prices are believed to increase by 14% each year.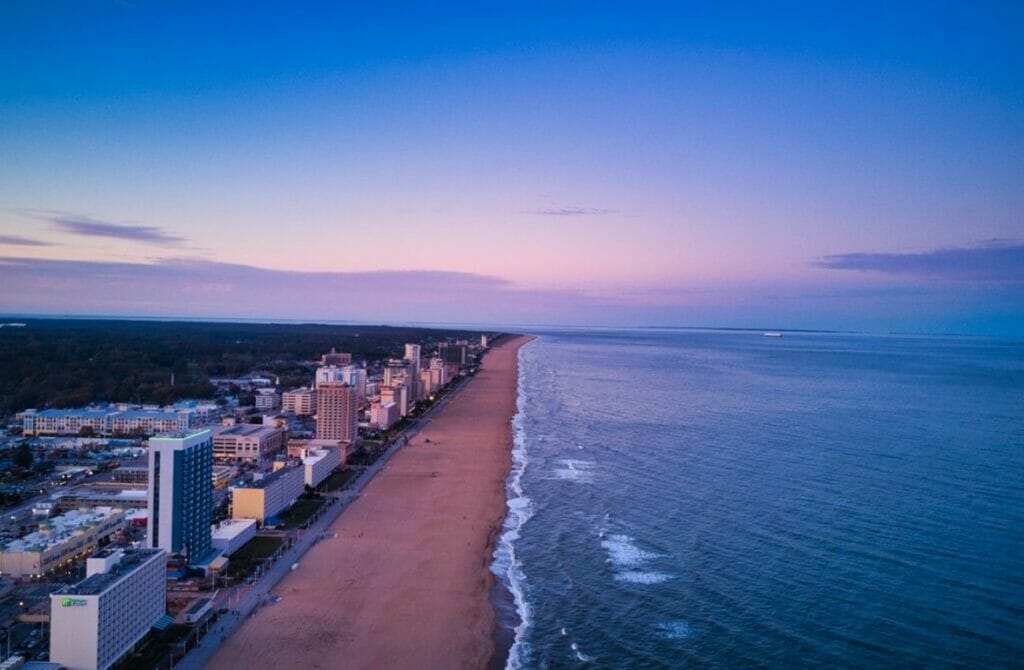 The Best Gay Neighborhoods In Virginia Beach
Not all LGBT individuals want to live in the relative frenzy of Virginia Beach's Town Center district, which includes the Central Business District, Pembroke, and surrounding area. For those that don't, the good news is there are lots of alternate communities for those who want a calmer, LGBT-friendly environment.
When relocating to LGBTQ Virginia Beach, you should be aware that there are a few areas that are close to all the fantastic gay clubs and nightlife, allowing you to pull your U-Haul up to your new house in a gay-friendly neighborhood or part of town.
If you're a lesbian, gay, bisexual, transgender, or otherwise queer person seeking a welcoming neighborhood with facilities you'll cherish, commence with these top gay and gay-friendly Virginia Beach neighborhoods to discover your perfect new home, each with its own distinct personality. Give yourself enough time to familiarize yourself with Virginia Beach's manifold personalities, and remember that this city offers something for everyone – LGBTQ or not!
Now let's take a look at the handful of fabulously gay areas in Virginia Beach are and talk about the Virginia Beach gayborhood where you might feel most at home! Or speak to a local LGBT real estate agent for a more detailed understanding of the best options today.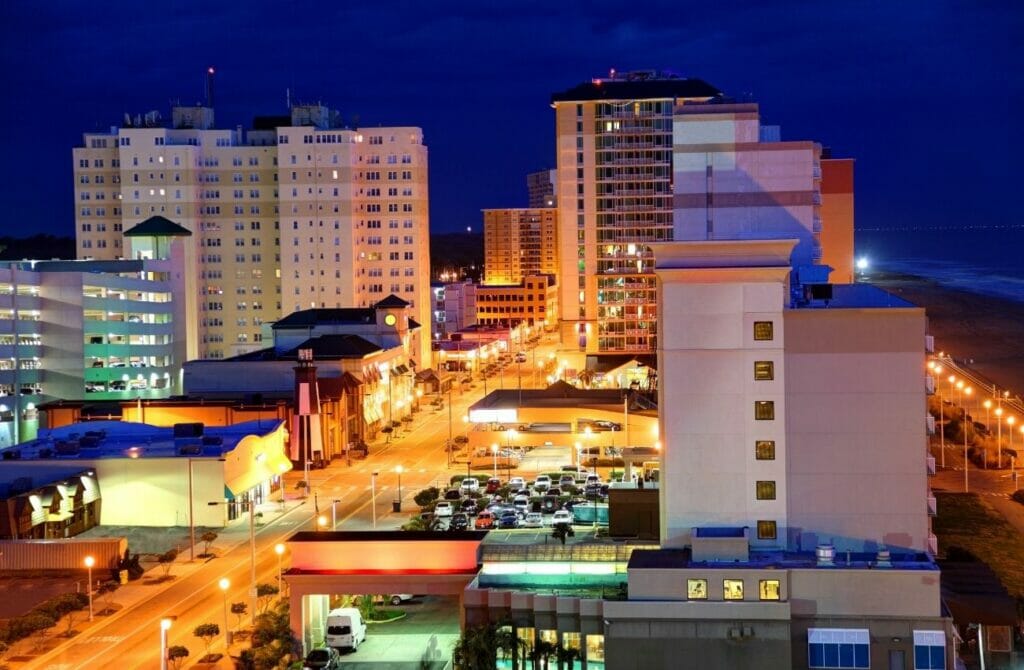 Great Neck
Great Neck is one of the top neighborhoods in VA Beach. It's an especially great neighborhood for LGBTQ individuals looking to settle in a close-knit community or safe area. Great Neck is only 15 minutes away from downtown. Housing options in this area include charming ranches and colonial-style homes. If you've got kids and are looking for a school, Great Neck has excellent schools for them.
The median price for a home in the Great Neck area is, $404,000 while monthly rent is $1,174.
Kempinsville
If your goal is to find a neighborhood that's a little more family-friendly, Kempinsille should be at the top of your list. It is a centralized neighborhood that includes the areas of Avalon, Kempsville Gardens, and Fairfield.
Whether you're looking for a small, mid-sized, or large house, you'll be happy to know that housing options come in different sizes and range from Kempsville sprawling ranches to affordable apartments. There are plenty of outdoor recreational opportunities in the area, shopping malls, and other options depending on what you're looking for.
Seatack
Seatack is one of the most exciting neighborhoods in VA Beach, and if you're looking for an area with a little more spice, this is it. Seatack is located in Downtown Virginia Beach and is an excellent neighborhood for professionals looking to move to the East Coast. It's an oceanfront neighborhood with plenty of townhomes and apartments of all sizes and for all budgets.
The neighborhood has all the amenities you could ever want in your perfect neighborhood. It's close to the beach, has various entertainment and shopping spots, and is close to everything you could need.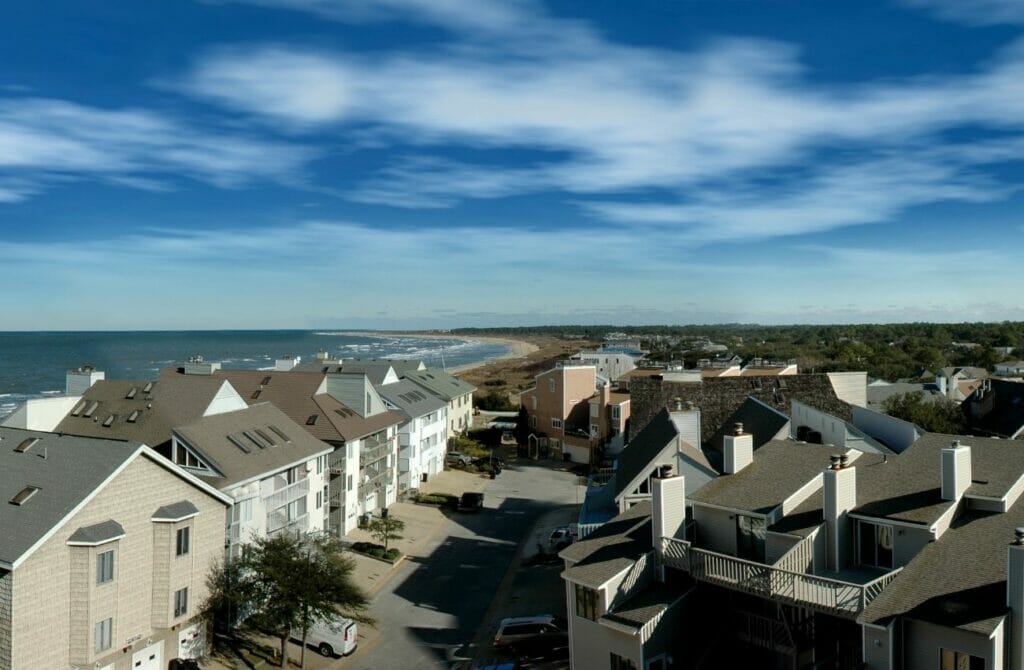 LGBTQ+ Community Organizations In Virginia Beach
To advance the LGBTQ agenda, the LGBTQ community frequently has to rely on donor organizations or non-profits and thankfully Neptune City supports and loves members of the LGBTQ community with plenty of community organizations and resources.
Wherever you reside, it's critical that you assist such groups in various capacities so that they can serve people in need – in your community and beyond.
Check out some community organizations below if you're looking for LGBTQ groups in Virginia Beach to join, make new friends, or volunteer for a cause you care about:
PFLAG Virginia Beach
PFLAG VA Beach is the local chapter of the national organization. PFLAG is the biggest grassroots organization of its kind in the US. The organization is known to offer support to members of the LGBTQ community, their families, allies, and friends in different ways. The organization is made up of more than 500 chapters and 200,000+ members spread across the US PLAG Virginia Beach plays a vital role in offering support, resources, and advocacy to members of the LGBTQ community.
LGBTQ Life Center
LGBTQ Life center has been working to celebrate, grow, and support the LGBTQ community in the VA Beach area for 30+ years. The center provides different services such as offering health resources, training programs, education, support groups, networking opportunities, and more.
Virginia Beach Counsellors
Virginia Beach Counsellors are LGBT counselors that work with gay, lesbian, queer, bisexual, trans, and questioning individuals. They also work with people who aren't sure yet. They also work with individuals in open or polyamorous relationships that are figuring out how best to express their bisexuality while in a relationship.
These counselors help people to understand the spiritual, familial, and cultural ideas they've adopted about what it means to be LGBT.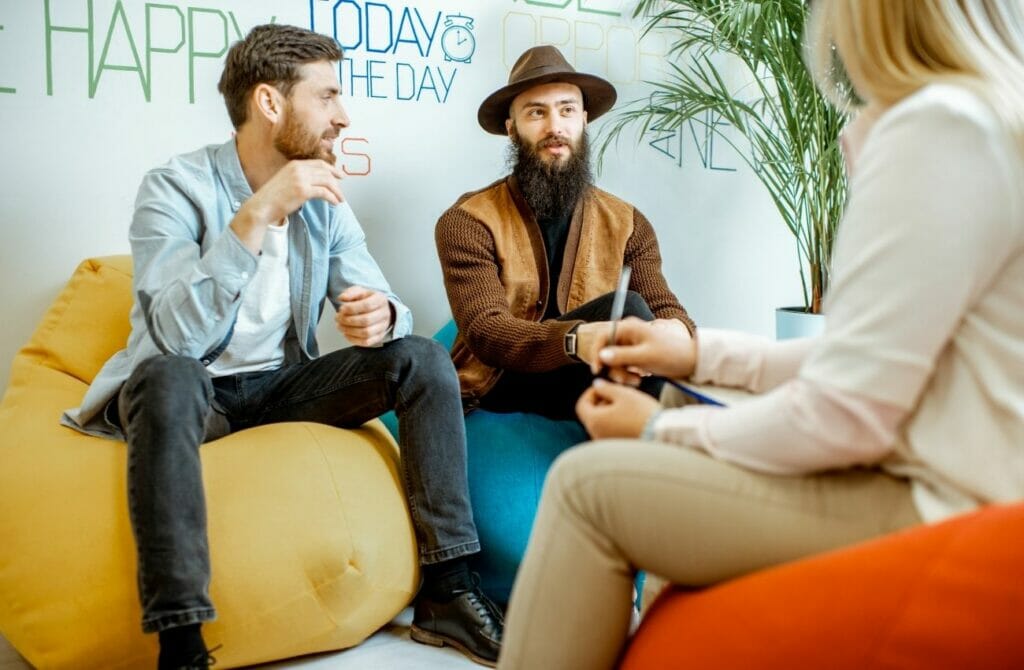 Regular LGBT Events In Virginia Beach
You have to make new friends, meet people, and network after moving to a new city. Thankfully, plenty of events will help you do just that and there's no shortage of possibilities in this resort city for the LGBTQ community to enjoy.
Here are just some of the annual highlights you can look forward to after moving to LGBT Virginia Beach:
Hampton Roads Pride is Virginia Beach's annual pride festival. The celebration has been held in Town Point Park in Norfolk since 2011 and features parties, parades, and much more. Hampton Roads Parade features the only PrideFest with a Boat Parade in the country and gives a bow to the city's maritime heritage.
While the Neptune Festival isn't exactly an event, it is a community organization that curates more than 40 events each year. Whether it's art festivals, beach events, or boardwalk festivities, there's something for everyone. Chances are that you will find an engaging event you'll enjoy and want to participate in.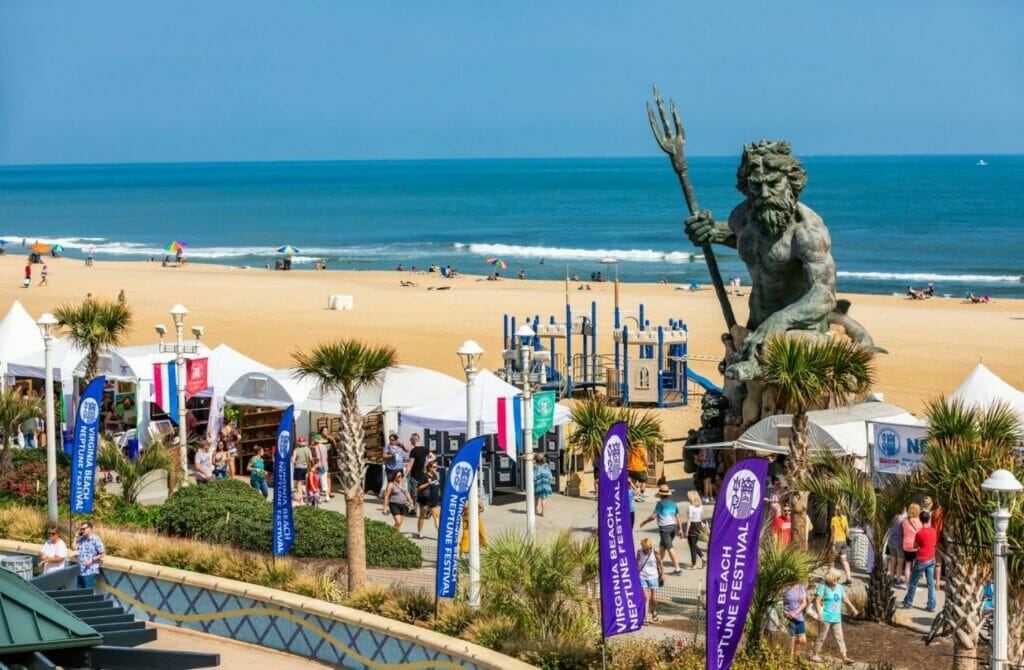 LGBT Owned Businesses in Virginia Beach
After moving to LGBT Virginia Beach, it's only natural to want to support queer businesses. One strategy to make a safer and more inclusive society is to establish a secure environment where individuals can rest, buy, eat, and socialize without fear – and this is precisely what LGBT businesses should seek to do.
Wherever you are, it is critical to support these endeavors to maintain the continuity and prosperity of the queer community. After all, there's nothing that says unity more than a community that comes out to support each other's businesses and establishments.
With this in mind, here are just a few LGBTQ businesses in VA Beach worth checking out.
We Insure All
We Insure All is an LGBT-owned business in the insurance industry. The business is knowledgeable about different types of insurance plans and can offer you or your business the best coverage at an affordable cost.
The business promises to help you save money while shopping for the perfect insurance plan.
Virginia Beach's Premier Gay Bar & Nightclub and the place to go for modern DJs and all-night dancing, featuring sickening drag shows, sexy male dancers in blink-and-you'll-miss-it gay lingerie, karaoke, pool, cheap drinks, and more.
Rainbow Pet Sitting Services
If you're looking for responsible home(homo)-care for your pets, or transportation for your pets to your groomer or vet, Rainbow Pet Sitting Services are here to serve you. They will provide your pets with the love and attention they need when you aren't available, walk or exercise them, clean their pet areas, clean water, and fresh food, and plenty of individual and petting time.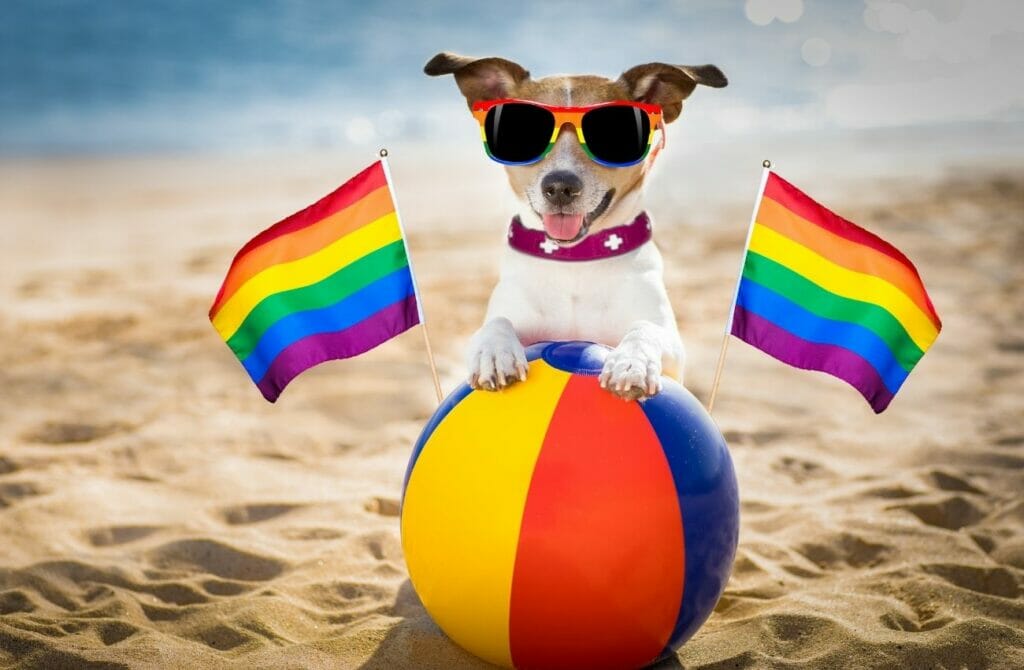 Final Thoughts On Moving To LGBTQ Virginia Beach
While Virginia Beach is a progressive and forward-thinking city, there's still much work to be done when it comes to LGBTQ rights. Even so, you can still be happy here while you enjoy everything the city has to offer.
Whether you're relocating for employment, recreation, or family reasons, LGBTQ Virginia Beach will provide you with a supportive atmosphere. There's a lot to see and do, as well as some fantastic communities to connect with.
Keep in mind that life is what you make it, and we hope you find the freedom and comfort you seek with whatever gay Virginia Beach neighborhood you pick to begin your new life in.
The best way to learn about LGBT Virginia Beach is to immerse oneself in the scene by living in a queer-friendly neighborhood, frequenting local LGBT businesses and events, and participating in queer community groups and sports teams.
If you do this, we guarantee that your transition to LGBT Virginia Beach will be more joyful, and you'll rapidly meet like-minded people to join your chosen family.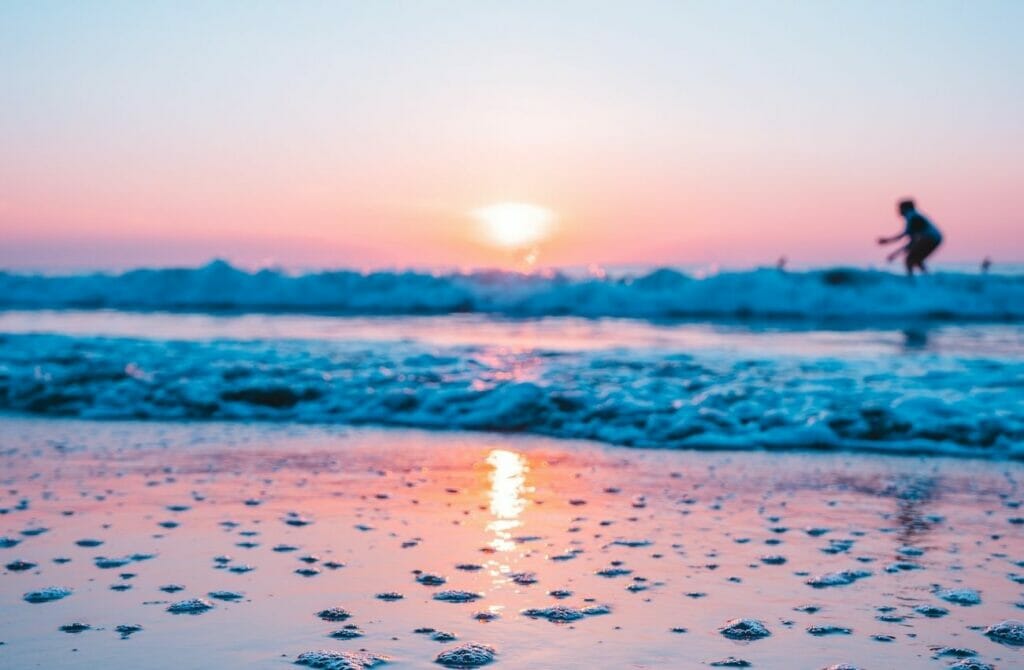 Finding Gay Realtors In Virginia Beach Virginia
When looking for the ideal realtor, why would you consider someone's sexuality? This may seem strange at first, but there are several reasons why contacting a gay realtor in Virginia Beach is a great way to find your dream house.
After all, when it relates to one of life's most important transactions, it's not unreasonable to expect fair, equal, and honest representation from someone who understands the queer community's particular needs and wishes.
Furthermore, unfortunately, many people (up to a third of Americans) continue to believe that our community does not deserve protection and dignity in housing, adoption, employment, and other areas of life.
So it's no surprise that LGBT people who use mainstream realtors often describe feelings of discomfort, unnecessary trouble, unenthusiastic representation, or even antagonism or outright contempt. Everyone deserves a pleasant, stress-free home buying or selling experience while being adequately represented, and this is why we feel you should hire a gay realtor to assist you in finding your future home.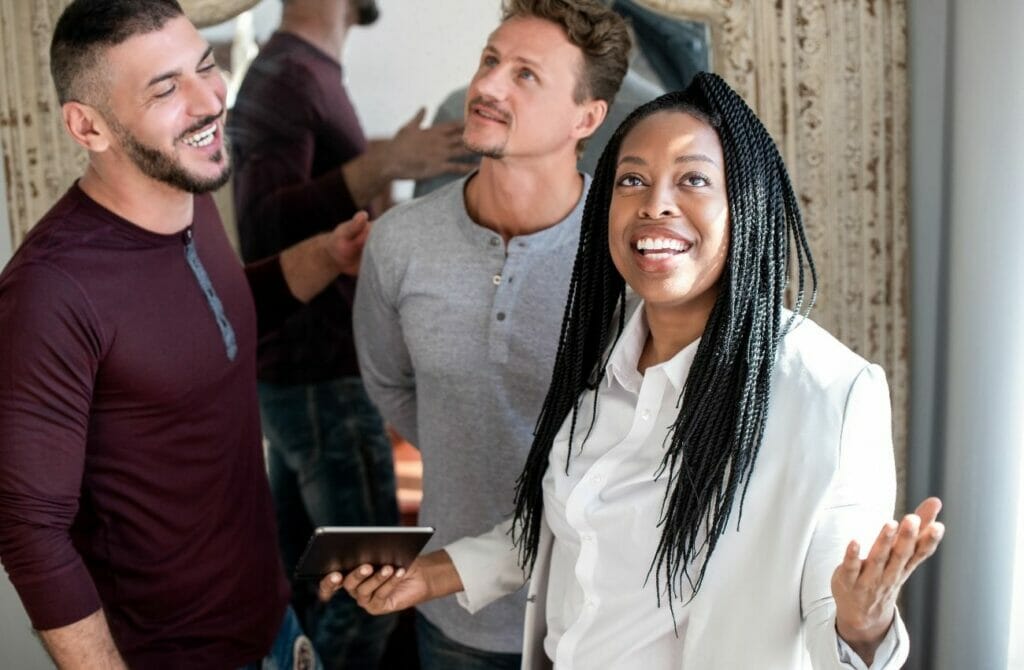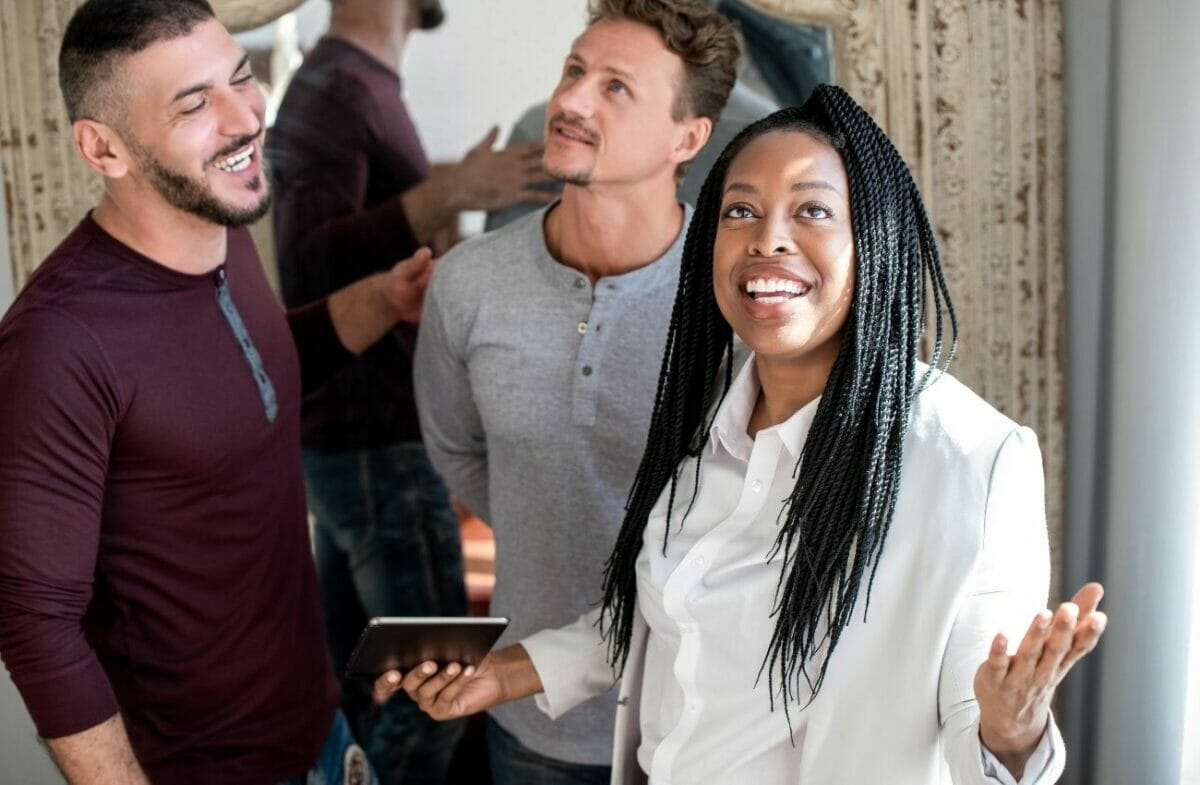 LGBTQ realtors are more likely to be familiar with the diverse communities in their area and know which ones may be best suited to you when looking for a home. That's not to say a heterosexual realtor isn't capable, but they've probably never had to address many of the issues LGBT people face. Rather than just being concerned with how bustling, fashionable, or up-and-coming a neighborhood is (or what it may appear like), gay realtors conduct extensive research into the neighborhoods in which they sell homes to ensure that clients are safe.
It used to be difficult to locate professional LGBT-friendly real estate agents in Virginia Beach, and it was virtually impossible to find one if you were relocating here from out of state and didn't have access to a local referral. You no longer have to search for a realtor without knowing whether or not they are accepting of others because you can use a list of gay, lesbian, and gay-friendly agents in Virginia Beach to do all of your homework for you.
Simply go to the page, and you'll be presented with a free list of gay, lesbian, and gay-friendly agents who can help you with your relocation as well as other useful information like LGBT+friendly schools, shopping, storage firms, tradesmen, and more. Read the biographies of LGBT real estate agents, then choose the one who is right for you. It's critical that you find someone who will be by your side and support you and your family during one of life's most exciting occasions.
Even better, there is no hidden motive, cost, or obligation whatsoever!