You know you are in for a good time when a place is nicknamed "The Queen City," – and moving to LGBT Buffalo does not disappoint with a casual, laid-back style that is all it's own. Located in Western New York, Buffalo has been home to a thriving gay community since the early '80s and is a perfect place to make your new royal stomping ground!

Situated on the shore of Lake Erie near the Niagara River, Buffalo is New York States's second-biggest city. It's a warm, welcoming city with a flourishing, diversified LGBTQ community and a vibrant arts and entertainment scene.
Like Santa Fe, Savannah, Aspen, and other mid-sized U.S. cities, there is also a lively gay scene here (if you know where to look), and this is something a gay realtor in Buffalo can help you navigate as you find your new perfect home here.
If you've heard of Buffalo, you'll also have heard that it's a rich melting pot of culture, filled with repurposed and restored architectural masterworks and has even been designated America's Best Designed City. With this in mind, it's not hard to see why the city is one of the hottest destinations for members of the queer community looking to move from their current locations.
If you're looking for a new place to call home in Buffalo, keep reading to learn about everything there is to see, do, and enjoy when moving to this Western New York City as a queer person. But first, let's take a look at some of the highlights of moving to LGBTQ Buffalo.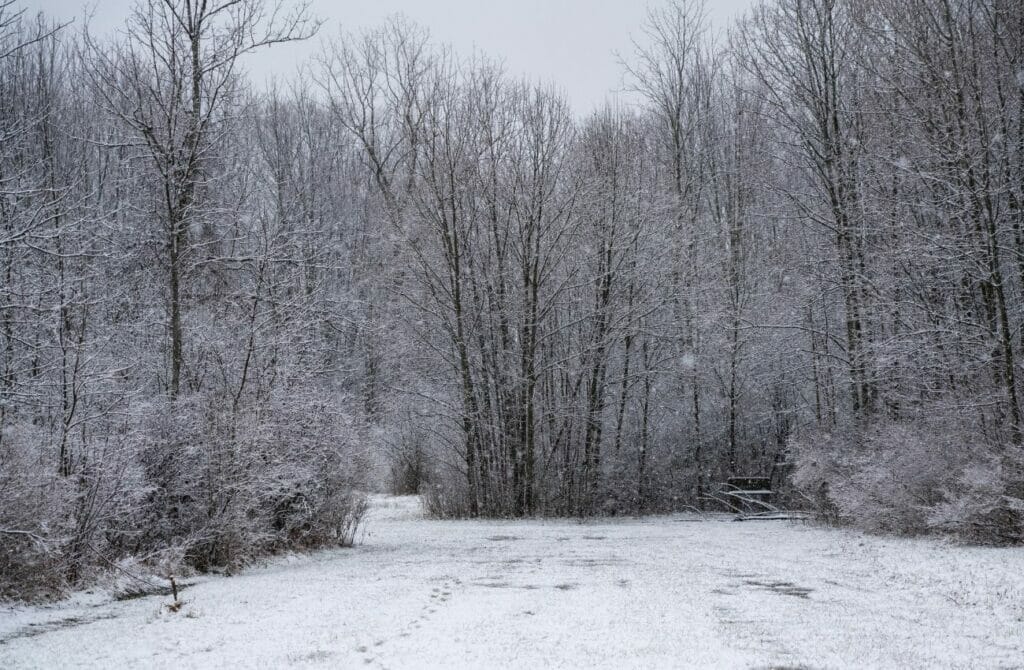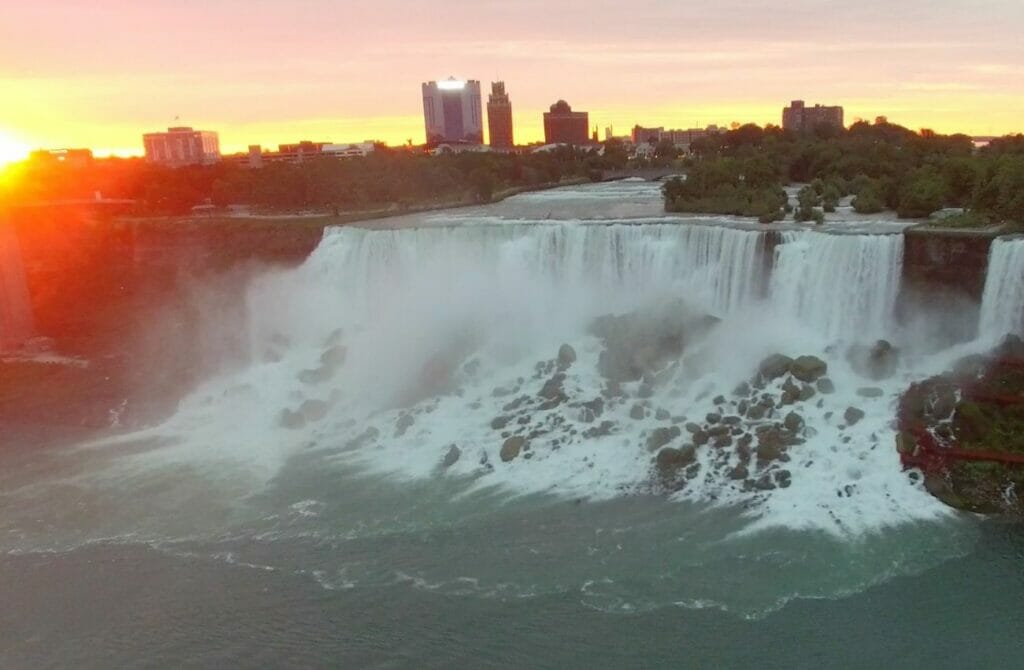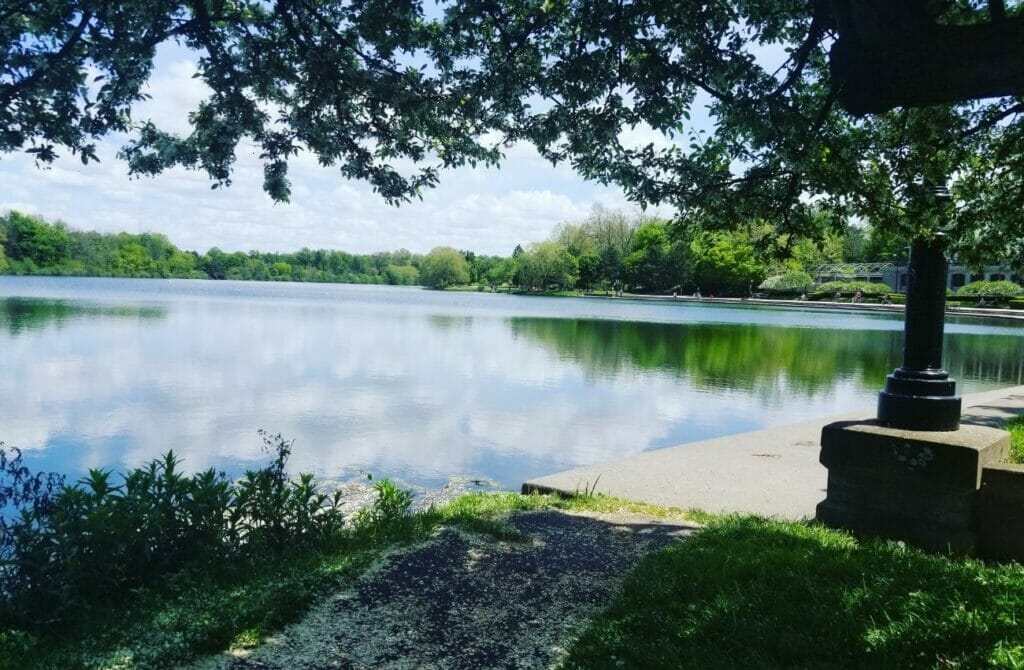 Highlights Of Moving To LGBTQ Buffalo
While you might first be attracted to Buffalo's rich arts and culture scene or look forward to the myriad of activities to enjoy in Buffalo, there's more to the city than just this and visiting Niagara Falls.
Almost anything that your heart desires can be found here. There are plenty of things to look forwards to when moving to LGBT Buffalo, be it wandering around Canalside (Buffalo's lively waterfront) discovering the shopping and pop-up outdoor concerts, traveling the Buffalo Wing Trail for dinner to get an authentic taste of this regional specialty or getting lost in Allentown, one of Buffalo's considerable eclectic, historic neighborhoods famed for its gathering of artists, local boutiques, and antique shops.
Here's what else you should look forward to.
Affordable Real Estate
Rent is one of those things that you cannot avoid in life. Even though Buffalo is in New York, one of the states with a high cost of living, this city is much more affordable. That's right. In fact, the rent in Buffalo is lower than in many other cities its size.
When we are talking commercial space, you have access to more space at a lower price, so you can expand your business as much as you want. In addition to this, you also have access to various locations and perks that you normally wouldn't afford. The best thing is commercial spaces are not the only kind of real estate that is affordable.
Houses and apartments are also quite affordable in Buffalo, so if you're starting a business and have to recruit employees, they will benefit from the extra leverage their paychecks afford them.
Well-Built Infrastructure
Buffalo was once a transport hub and, at that time, invested well in its infrastructure. Consequently, the city was able to take and house its rapid population growth. Waterways today in Buffalo are even used to generate sustainable energy and are still used for shipping, even if it is not as much as in its illustrious past.
In addition to this, the city is near the Canadian border and is happy to host visitors from our neighbor to the North. Since Buffalo and Toronto / Hamilton/ London) are only two hours apart, Buffalo is well-located to conduct business with both American and Canadian establishments and is an excellent bet for those looking to get into new markets.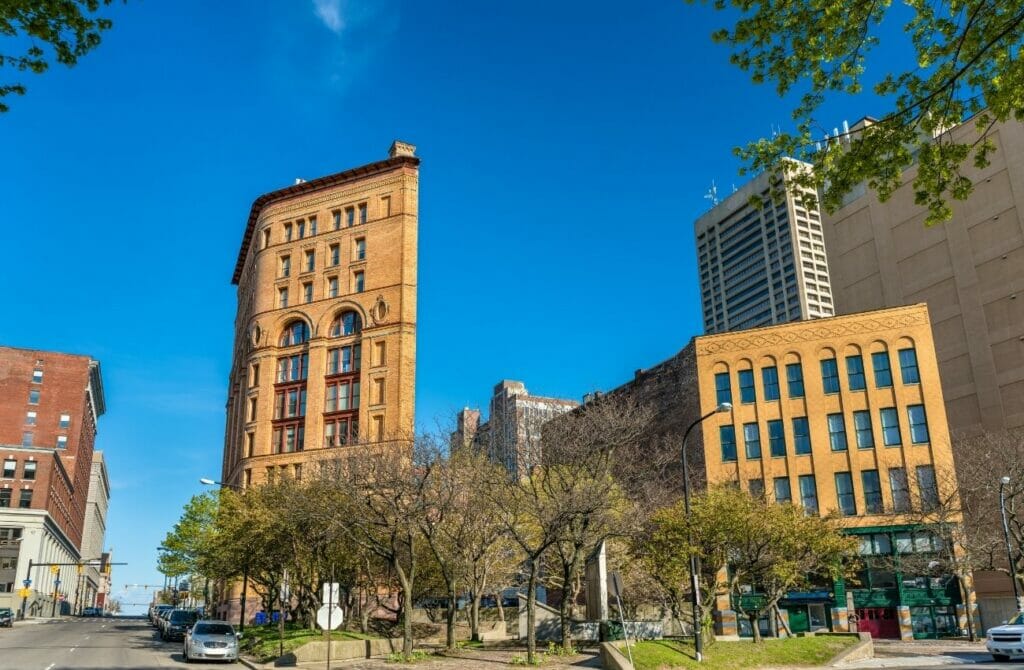 Sizable Grants
Buffalo owes its recent economic boom in large part due to the Buffalo Billion. Buffalo Billion is a state program that's goal is to ensure the city flourishes.
This program allows local businesses and relocated entities to apply for grants. The program received one billion dollars from the state of New York, and there's still plenty more available for those with businesses.
The Workforce is Accessible
If you're trying to grow your business in Buffalo, chances are that you might have to recruit additional human resources. While Buffalo is an employer magnet, it's also an excellent place for employees looking to relocate. This is because there are plenty of universities and colleges in the area.
If you're looking for new employees in the I.T. or medical industries, there are plenty of graduates to choose from. Buffalo has recently experienced repopulation by millennials, and the economic growth and cheap rent are to thank for the upsurge of Generation Y professionals from the area.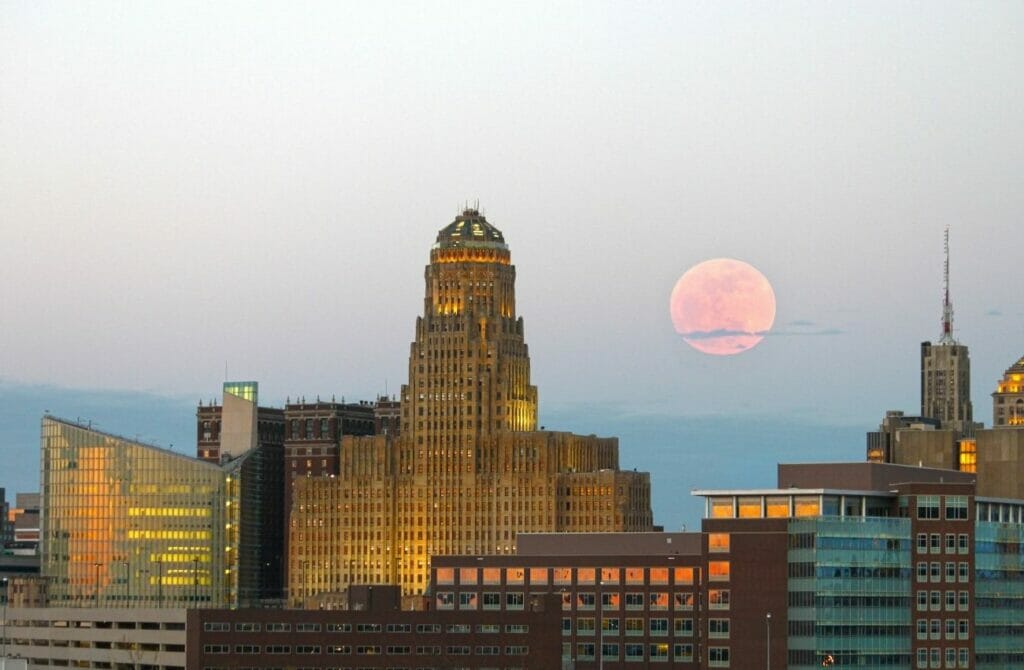 Does Buffalo Embrace The LGBTQ Community?
Conversations around the history of LGBTQ+ in the U.S. lend much of their attention to coastal cities such as San Francisco and New York City. However, it shouldn't be forgotten that important milestones in the history of the LGBTQ+ community unfolded in Buffalo.
For instance, Buffalo was the center of two significant legal cases that were against the criminalization of being publicly gay. The first case is the famous case of 1980, the New York vs. Onofre. This case repealed New York's unconstitutional sodomy laws. In this case, the primary defendant was a man from Syracuse, while the co-defendant was notably a gay black man (Conde Peoples) from Buffalo.
This court case was consequently used to set precedence for repelling plenty of sodomy laws across the country. These are vital milestones in the history of the LGBTQ+ community that should be recognized. This is because, just like the Civil Rights era segregation laws, such milestones remind us that it was only 50 years ago when queer people were not allowed to be themselves and were criminalized for it.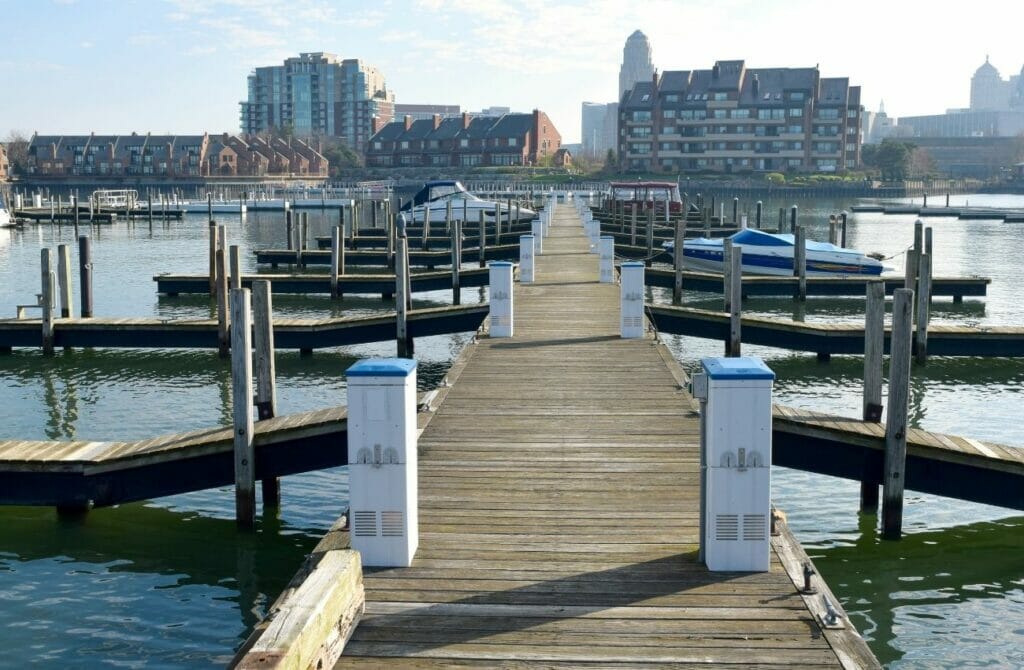 The state of New York is widely viewed as a socially liberal region when it comes to LGBT rights. Advocacy on LGBTQ+ issues can be dated from 1969 when the Stonewall Riots occurred in New York City. After the New York vs. Onofre case of 1980, same-sex marriage became legal statewide. In addition to this, some cities in the state have legalized same-sex marriage since 2011, and others, since 1998, recognized same-sex domestic partnerships.
Since 2003, discrimination protections in the region included education, employment, public accommodation, employment, and sexual orientation. In 2019, these protections were revised to include gender expression and identity.
In the state of New York, transgender individuals aren't legally required to go through sexual reassignment surgery to change their gender or sex on government documents. The state banned conversion therapy on minors as well as gay and trans panic defense in 2019. Commercial surrogacy in the state was made legal in 2021.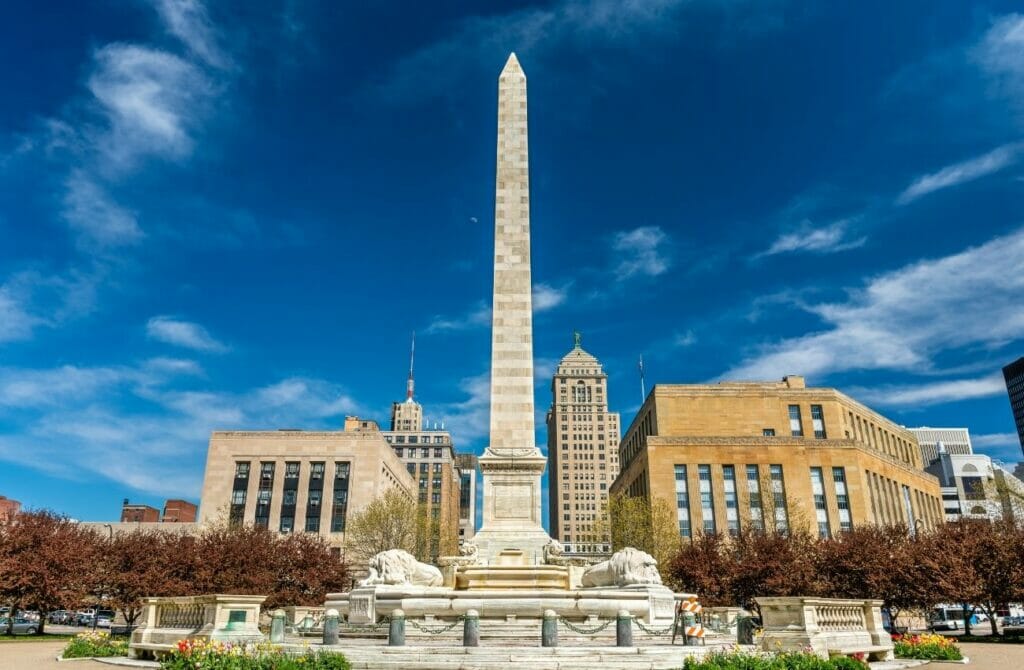 Is Buffalo An Expensive City To Move To?
The meager cost of living in Buffalo is one of the best aspects of relocating here. Locals in Buffalo save money on plenty of things such as groceries, healthcare, utilities, and transportation. This is especially so compared to other neighboring New York metropolitan areas. The cheap housing market is also undoubtedly one of the most influential aspects of the Buffalo cost of living.
The current cost of housing in Buffalo is $90,600. This amount is 10% higher than in 2020. If you're looking at Buffalo real estate, you can reasonably anticipate that these prices will rise another 4.4% in the next year. Almost 60% of the residents in Buffalo rent their homes.
This high number could be due to the high number of college students that live around town. Expect to pay about $926 each month in rent for a one-bedroom apartment and $1,100 each month for a four-bedroom home. Below is a short summary that captures the cost of living in Buffalo.
Monthly costs for a family of four without rent is around $3,486.
Monthly costs for a single person without including rent are estimated at $988.
It's important to note that the rent is around 70.6% lower than that in New York.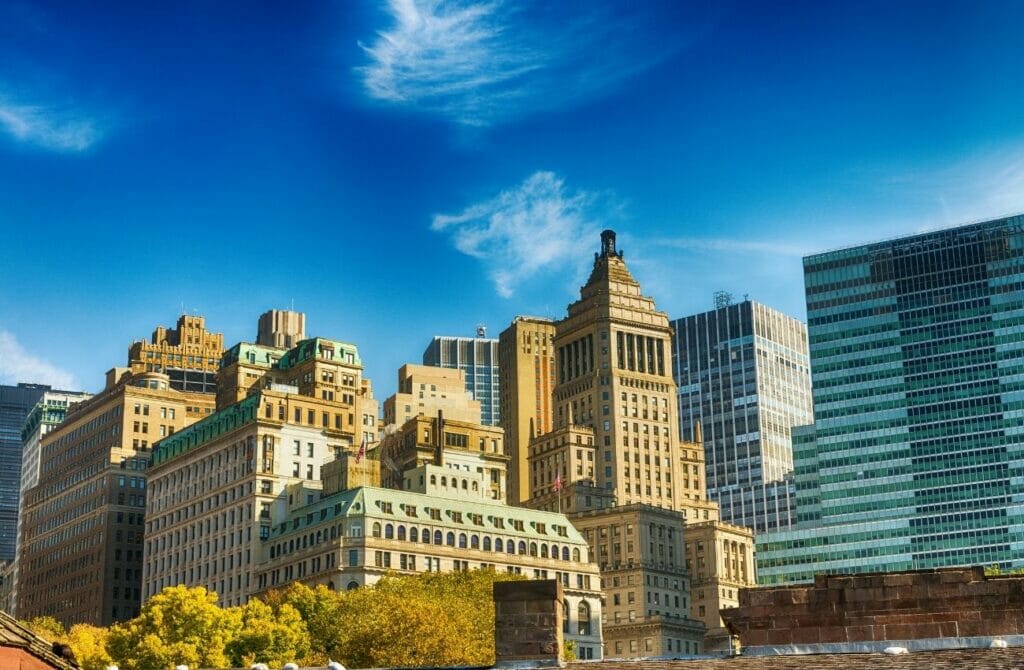 The Best Gay Neighborhoods In Buffalo
Not all LGBT individuals want to live in the frenzy of Downtown Buffalo, but there are lots of alternate communities for those who want a calmer yet still LGBT-friendly environment.
When relocating to LGBTQ Buffalo, you should also be aware that there are a few areas that are close to all the fantastic gay happenings, allowing you to pull your U-Haul up to your new house in a gay-friendly neighborhood or part of town should you wish.
If you're a lesbian, gay, bisexual, transgender, or otherwise queer person seeking a welcoming neighborhood with facilities you'll cherish, commence with these top gay and gay-friendly Buffalo neighborhoods to discover your perfect new home, each with its own distinct personality. Give yourself enough time to familiarize yourself with Buffalo's multifarious personalities, and remember that this city offers something for everyone – LGBTQ or not!
Now let's take a look at the handful of fabulously gay areas in Buffalo are and talk about the Buffalo gayborhood where you might feel most at home! Or speak to a local LGBT real estate agent for a more detailed understanding of the best options today.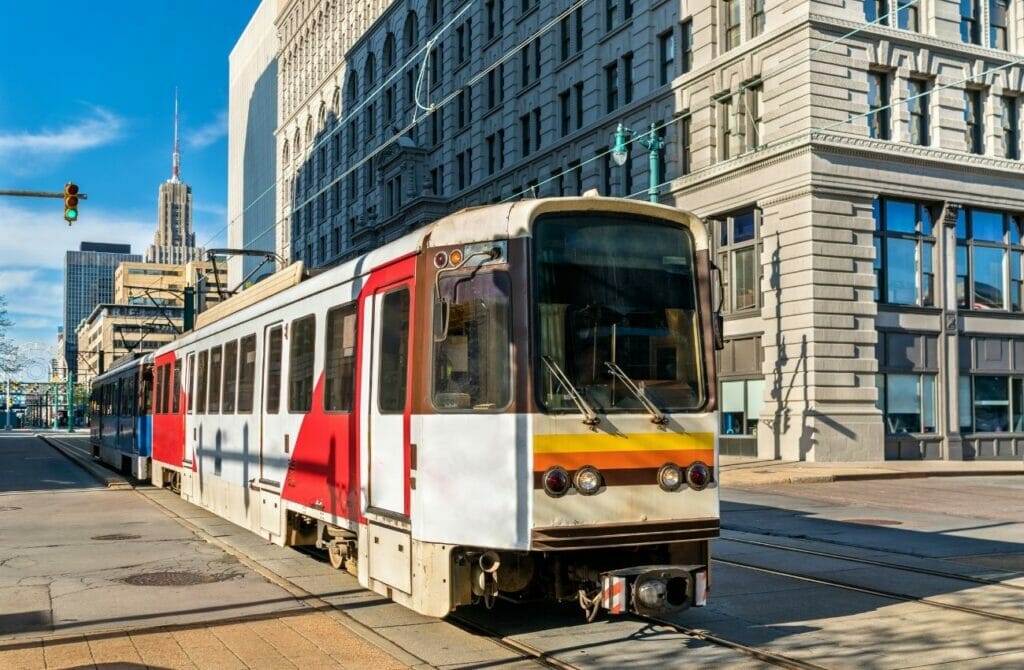 Allentown
Allentown is your best bet if you're looking for Buffalo's traditionally gay neighborhood. The area is a historic neighborhood near the entertainment and theatre district, so you can be sure that there's plenty to see and do here.
Allentown is a walkable neighborhood featuring enough nightspots, restaurants, and shops to keep you busy. It also features a couple of green spaces you can use for rest and relaxation during the day.
The current median price for a home in the neighborhood is $392,000.
Elmwood
Elmwood is a vibrant neighborhood with a farmer's market. Vendors show their wares during the summer on a tree-lined parkway. You can spend some time at cozy open-air cafes, coffeehouses, or vibrant pubs during the cold months.
The retailers in the district are artisanal and independently owned, and you are bound to experience something different if all you're used to is franchise and chain stores.
Williamsville
If you're looking for the best of both worlds, Williamsville will offer you exactly what you need. The neighborhood comes with the attraction of the Main Street shopping experience.
Window shoppers will enjoy the plethora of boutiques in the area, while those who prefer to find something to eat or drink will enjoy sitting at one of the many local restaurants.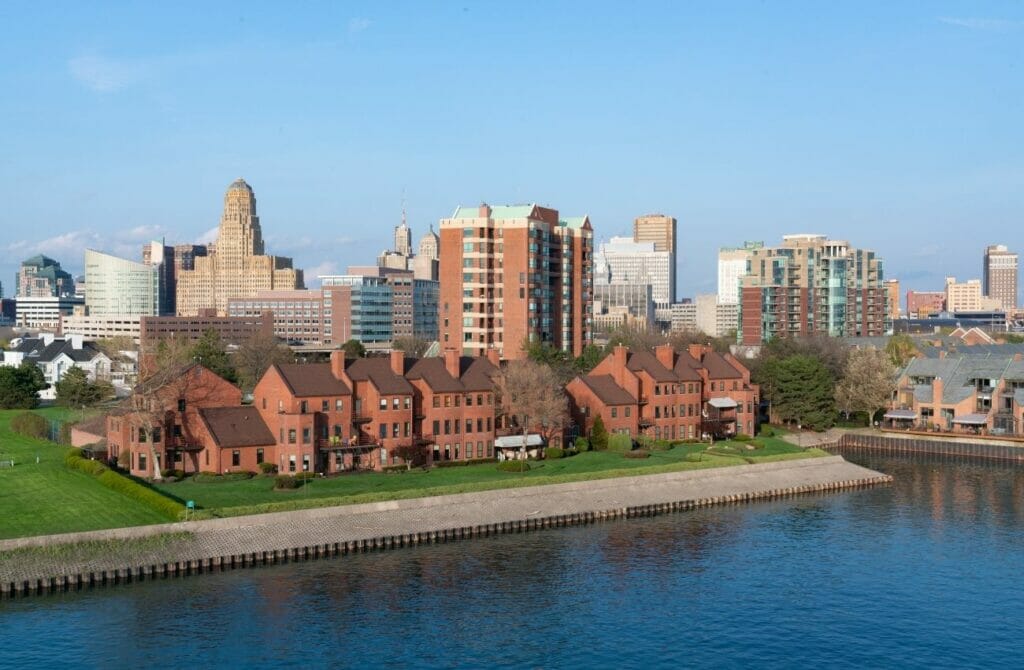 LGBTQ+ Community Organizations In Buffalo
To advance the LGBTQ agenda, the LGBTQ community frequently has to rely on donor organizations or non-profits.
Wherever you reside, it's critical that you assist such groups in various capacities so that they can serve people in need – in your community and beyond.
Check out some community organizations below if you're looking for LGBTQ groups in Buffalo to join, make new friends, or volunteer for a cause you care about:
HIV prevention, eye and dental care, addiction therapy, mental health counseling, and provision of pharmacists are among the medical care resources provided by Pride Center. They also provide domestic violence support, resources for those transitioning, coaching, and education, as well as sex worker protection.
Gay and Lesbian Youth Services
The Gay and Lesbian Youth Services offer a drop-in center for LGBTQ+ and youth aged 14-21. The center serves more than 50 schools in Western New York. Through their partnership with the Compass House, they provide services such as refuge for runaways and mental health therapy.
They also provide wedding services, as well as a list of churches ready to help any couple who is ready to take the plunge. They assist bisexual, intersex, transgender youth, and people of all ages (including parents) and also provide university scholarships.
Spectrum
Spectrum is a transgender Buffalo group that offers support, training, and advocacy. They provide information about health issues, transitioning, advocacy, and other tools for young people. Spectrum holds meetings each month at 7 p.m. on the second Friday of each month.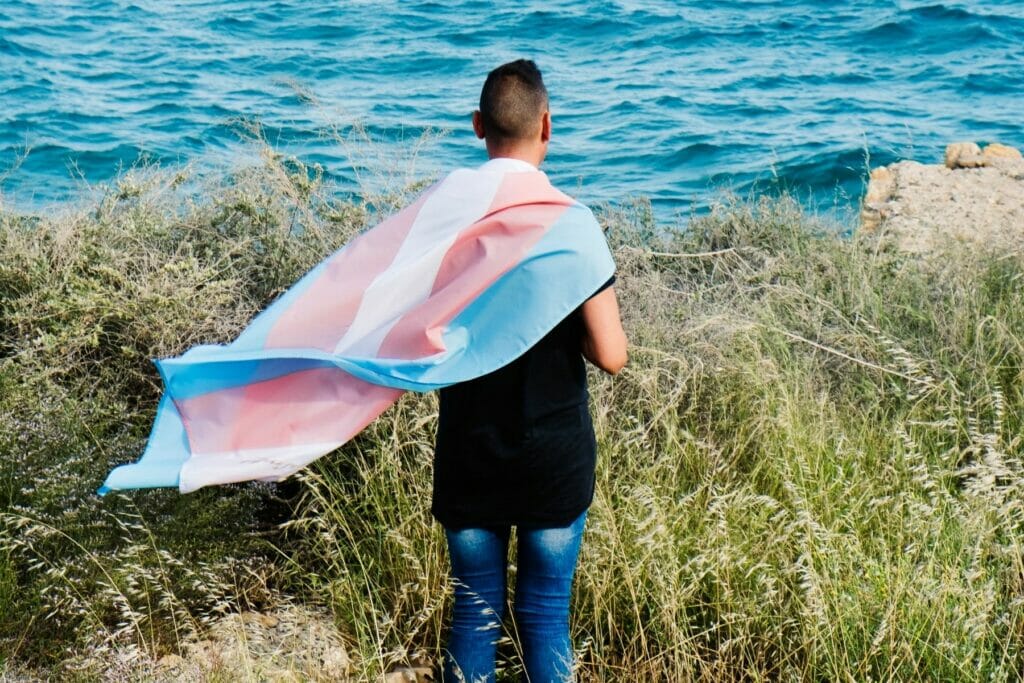 Regular LGBT Events In Buffalo
You have to make new friends, meet people, and network after moving to a new city. Thankfully, plenty of events will help you do just that, and there's no shortage of possibilities in the city for the LGBTQ community to enjoy.
Here are just some of the annual highlights you can look forward to after moving to LGBT Buffalo:
As the city's annual Pride celebration, you don't want to miss Buffalo Pride Week. There's more to Pride Week in Buffalo than a celebration. It's all about a mission to empower the LGBTQ+ community through building relationships, empowering, providing access, and raising awareness within the LGBTQ+ community, their allies, and their friends. The celebration features parades, networking opportunities, parties, and much more.
Brewer's Invitational Beer Festival
This festival is held near Niagara Falls each year. It is a festival whose aim is to celebrate the craft beer scene in Western New York and features more than 50 distinct beers, all offered to festival participants.
If you're a beer lover, or you simply enjoy celebrations with lots of food, drinks, and fun, this is one event you can't miss. It is not queer, but plenty of LGBT meet-ups and groups attend, and you should try to visit with one of them.
Buffalo United Artists
Buffalo United Artists is an LGBTQ theatre. It was founded in 1992, and since then, the theatre has featured more than 120 shows of different genres all over the city.
The theatre has also employed 300+ artists, and there is always an array of engaging shows for any audience to enjoy.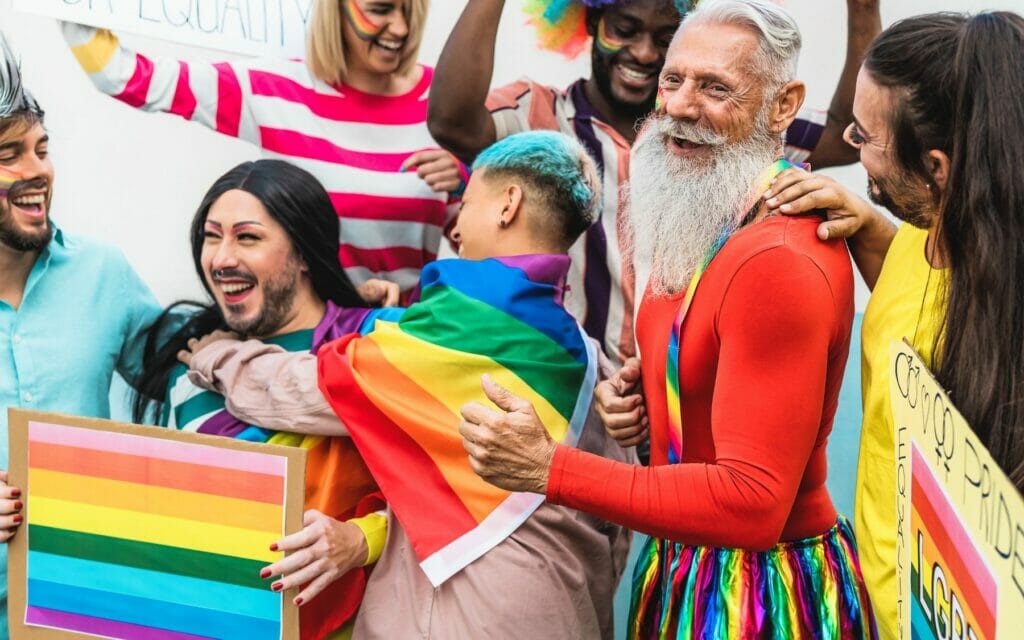 LGBT Owned Businesses in Buffalo
After moving to LGBT Buffalo, it's only natural to want to support queer businesses. One strategy to make a safer and more inclusive society is to establish a secure environment where individuals can rest, buy, eat, and socialize without fear – and this is precisely what LGBT businesses should seek to do.
Wherever you are, it is critical to support these endeavors to maintain the continuity and prosperity of the queer community. After all, there's nothing that says unity more than a community that comes out to support each other's businesses and establishments.
From plant stores to clubs, diners, and even organic liquor stores, here are just a few LGBTQ businesses in Buffalo worth checking out.
Daddy's Plants was initially started as a pop-up oasis. Billy and Pat Sandora-Nastyn, a couple with green fingers, founded the establishment in 2019 in a previously known warehouse.
They are proud of their oasis that can be well-described as providing a welcoming space with plenty of windows looking out into Niagara Street. Occasionally, the married couple hosts events in their establishment. They're mostly creative evenings filled with knowledge-based talks focused on plants.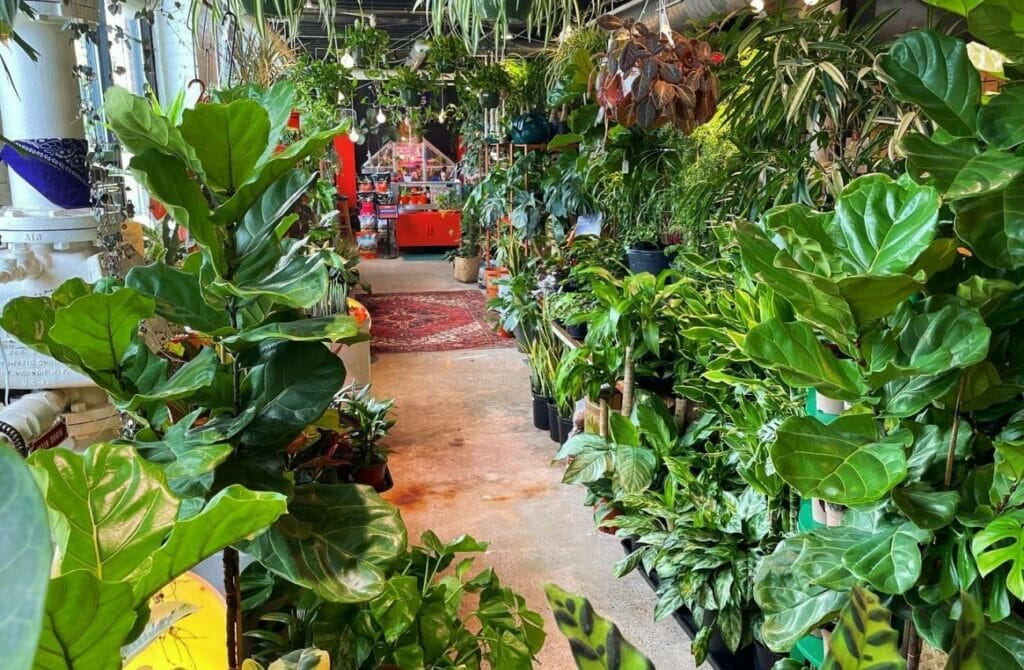 Owned by Amanda Amico, Swan Street Diner is a great choice to enjoy a classic breakfast or lunch with friends and family.
The diner is located in Larkinville and sits comfortably in a residential-commercial area well-known for public events and fun at Lurkin Square.
Paradise Wine is owned by best friends Lauren Kostek and Paula Paradise. The business initially opened up in 2015 and has been doing great since then.
It's open six days a week (Tuesday- Sunday) and focuses on sustainable, biodynamic, and organic liquors and wines.
Final Thoughts On Moving To LGBTQ Buffalo
From the moment you move here, you will experience the warmth and welcoming nature of Buffalo. The LGBTQ community is vibrant and energetic and isn't scared to hang pride flags from their businesses and homes throughout the year. In this send, the Queen City is an ideal area for those in the LGBT community looking to start afresh or find new opportunities.
Whether you're relocating for employment, recreation, or family reasons, LGBTQ Buffalo will provide you with a supportive atmosphere. There's a lot to see and do, as well as some fantastic communities to connect with.
Keep in mind that life is what you make it, and we hope you find the freedom and comfort you seek with whatever gay Buffalo neighborhood you pick to begin your new life in.
The best way to learn about LGBT Buffalo is to immerse oneself in the scene by living in a queer-friendly neighborhood, frequenting local LGBT businesses and events, and participating in queer community groups and sports teams.
If you do this, we guarantee that your transition to LGBT Buffalo will be more joyful, and you'll rapidly meet like-minded people to join your chosen family.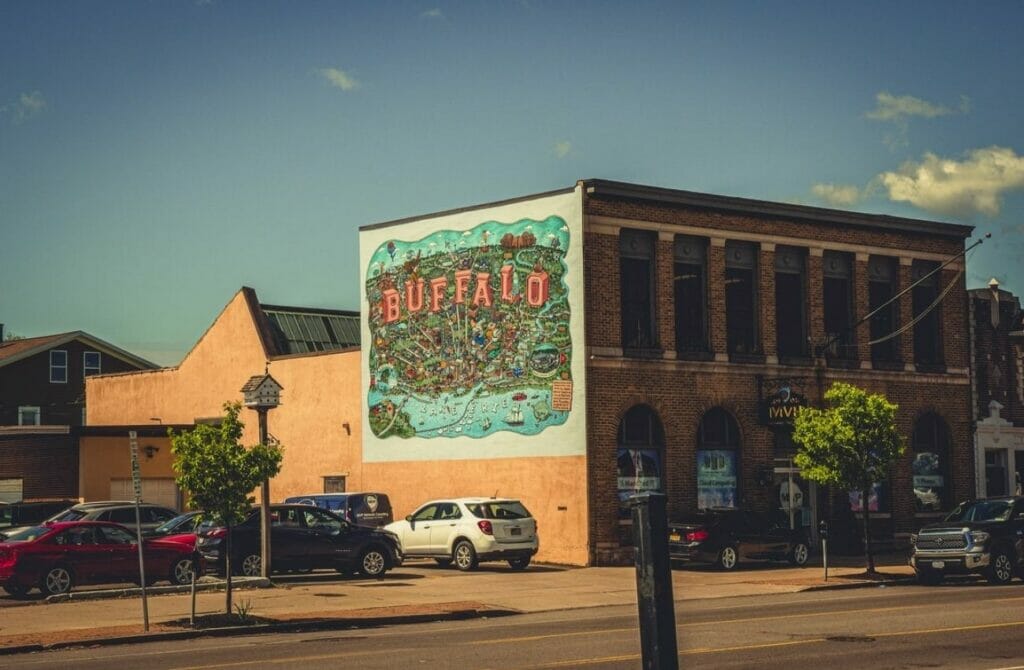 Finding Gay Realtors In Buffalo New York
When looking for the ideal realtor, why would you consider someone's sexuality? This may seem strange at first, but there are several reasons why contacting a gay realtor in Buffalo is a great way to find your dream house.
After all, when it relates to one of life's most important transactions, it's not unreasonable to expect fair, equal, and honest representation from someone who understands the queer community's particular needs and wishes. Furthermore, unfortunately, many people (up to a third of Americans) continue to believe that our community does not deserve protection and dignity in housing, adoption, employment, and other areas of life.
So it's no surprise that LGBT people who use mainstream realtors often describe feelings of discomfort, unnecessary trouble, unenthusiastic representation, or even antagonism or outright contempt. Everyone deserves a pleasant, stress-free home buying or selling experience while being adequately represented, and this is why we feel you should hire a gay realtor to assist you in finding your future home.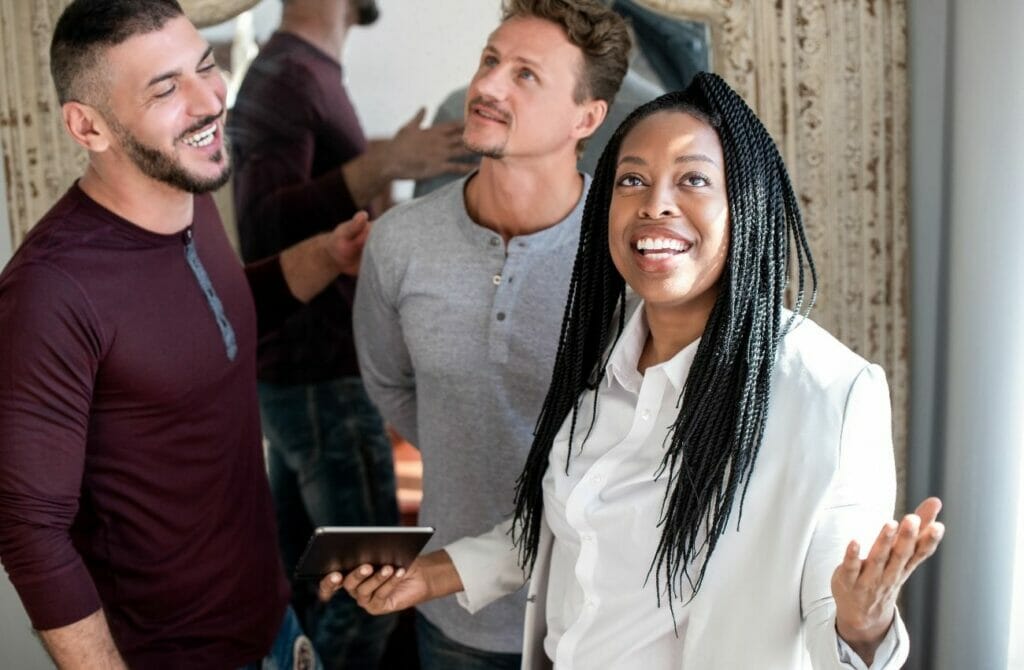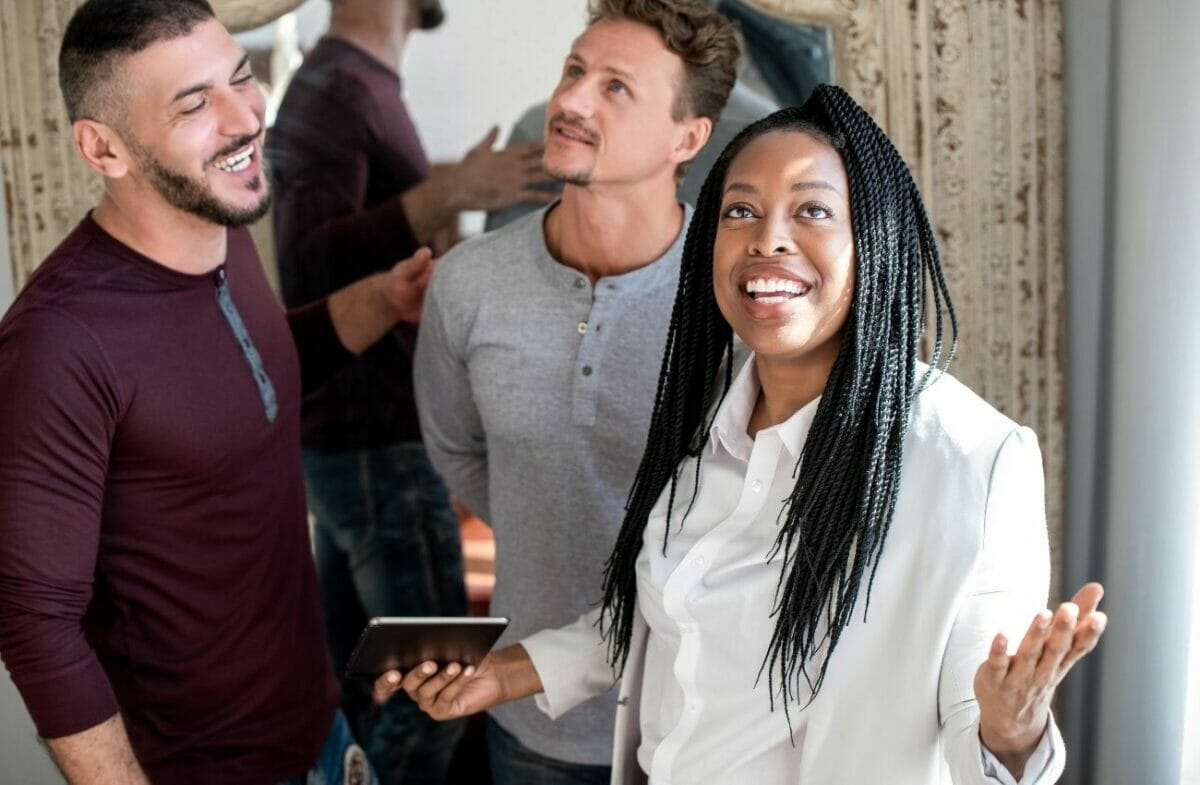 LGBTQ realtors are more likely to be familiar with the diverse communities in their area and know which ones may be best suited to you when looking for a home. That's not to say a heterosexual realtor isn't capable, but they've probably never had to address many of the issues LGBT people face. Rather than just being concerned with how bustling, fashionable, or up-and-coming a neighborhood is (or what it may appear like), gay realtors conduct extensive research into the neighborhoods in which they sell homes to ensure that clients are safe.
It used to be difficult to locate professional LGBT-friendly real estate agents in Buffalo, and it was virtually impossible to find one if you were relocating here from out of state and didn't have access to a local referral. You no longer have to search for a realtor without knowing whether or not they are accepting of others because you can use a list of gay, lesbian, and gay-friendly agents in Buffalo to do all of your homework for you.
Simply go to the page, and you'll be presented with a free list of gay, lesbian, and gay-friendly agents who can help you with your relocation as well as other useful information like LGBT+friendly schools, shopping, storage firms, tradesmen, and more. Read the biographies of LGBT real estate agents, then choose the one who is right for you. It's critical that you find someone who will be by your side and support you and your family during one of life's most exciting occasions.
Even better, there is no hidden motive, cost, or obligation whatsoever!