While it's true that the South East of the U.S. isn't generally one of the most gay-friendly areas in the country to move to, there are some outlier locations and urban areas where members of the LGBTQ community are not only welcome but can thrive and live full, satisfactory lives.
Asheville, North Carolina, is one such place and is home to a substantial LGBTQ population. If you're thinking of moving to LGBT Asheville, whether you're a member of the queer community or not, Asheville is a wonderful place to call home.
On top of this, you have gorgeous Blue Ridge Mountains vistas, a thriving live music scene, and its phenomenal craft beer. With this in mind, it's not hard to see why the city is one of the most alluring destinations for members of the LGBTQ+ community looking to change from their current surroundings.
Like Pittsburgh, Virginia Beach, Santa Fe, and other mid-sized U.S. cities, there is also a lively gay scene here (if you know where to look), and this is something a gay realtor in Asheville can help you navigate as you find your new perfect home here.
Once you throw in the prevalence of hipster coffee shops, award-winning farm-to-table restaurants, and seemingly endless opportunities for outdoor pursuits, Asheville has got you falling for it hook, line, and sinker.
Before we dig a little deeper to find out what the city has in store for you as a member of the queer community, let's first take a look at some of the highlights of moving to LGBTQ Asheville.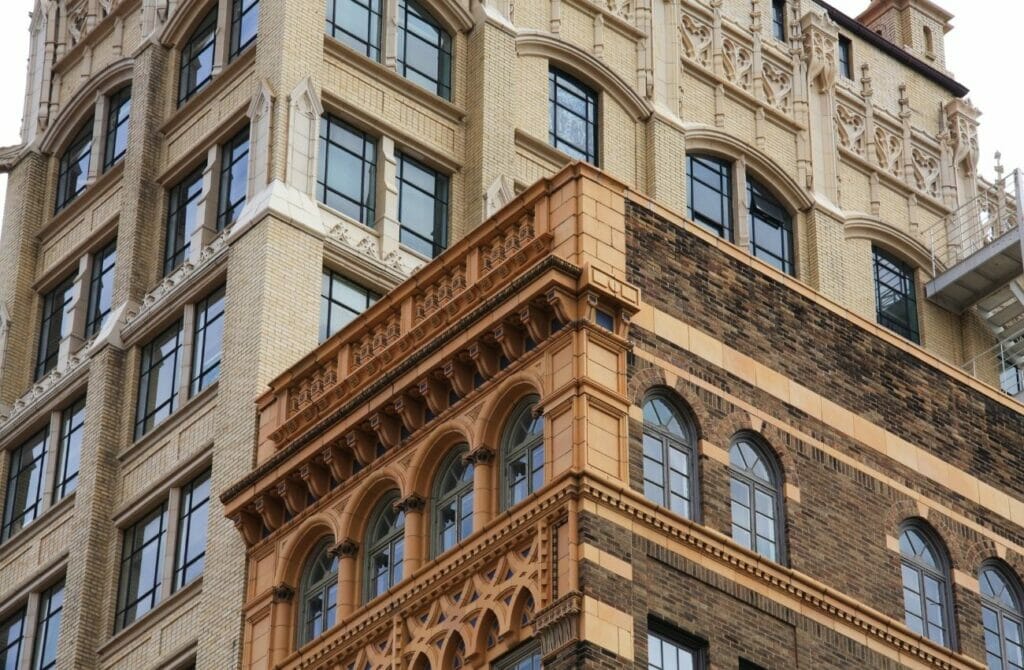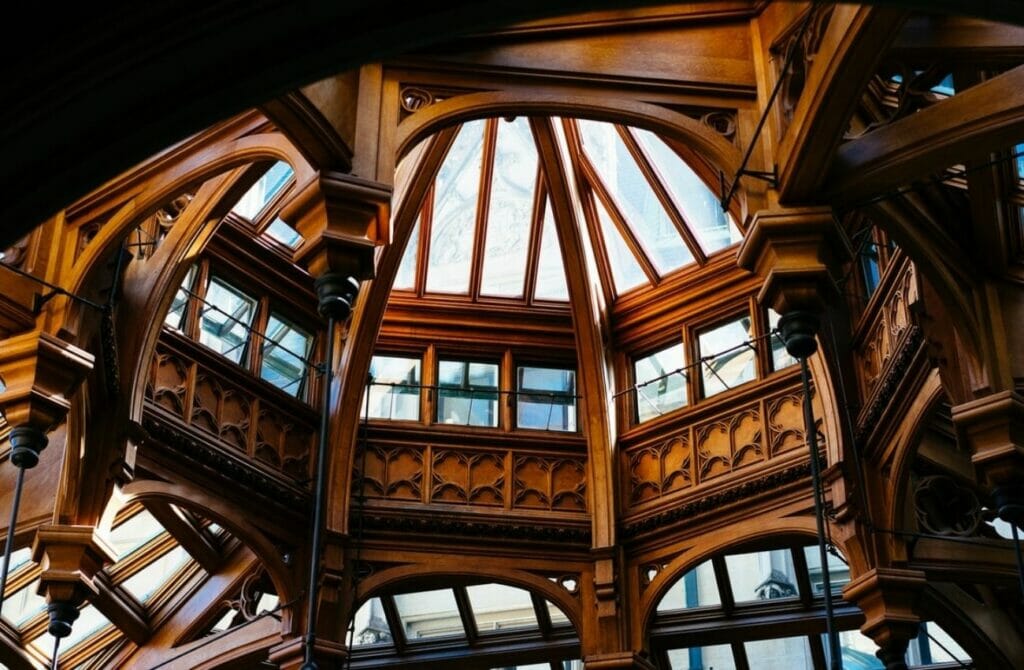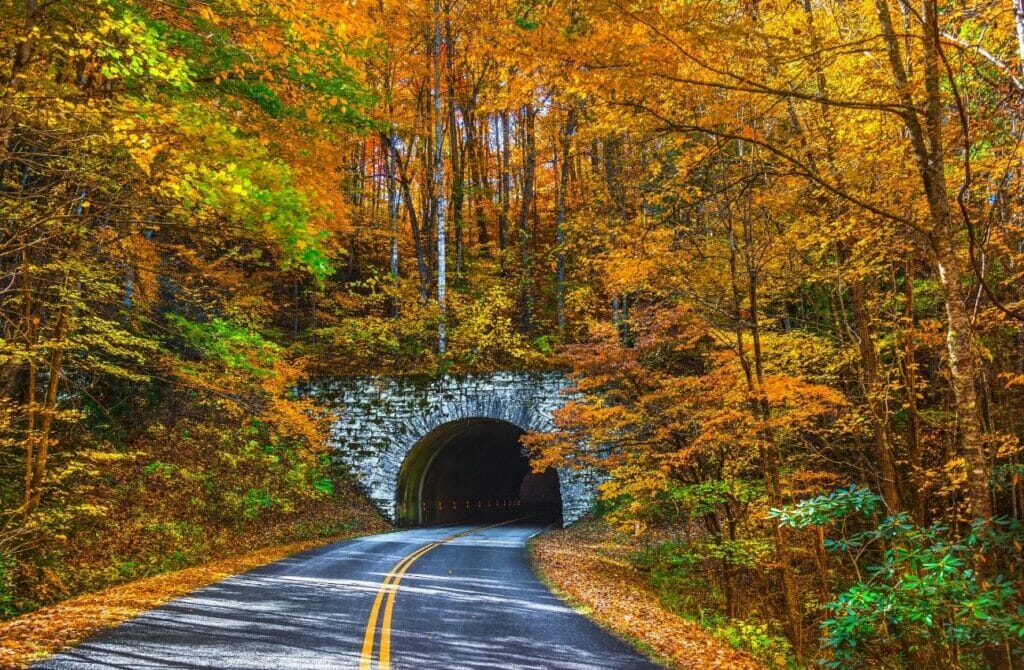 Highlights Of Moving To LGBTQ Asheville
We have already mentioned Asheville has a thriving music scene (with everything from bluegrass and folk festivals, Grammy winners to iconic concert venues), but that's not all there is to look forward to about moving to this beautiful city.
Since it's close to the Blue Ridge Mountains, the city is a major attraction for outdoor enthusiasts with plenty of kayaking, stand-up paddleboarding, hiking, and cycling options. Even so, this isn't all.
Let's take a look at what the city has to offer.
A Thriving LGBTQ Community
Asheville has one of the most significant LGBTQ populations of any U.S. city and compared to the average, Asheville has 80% more lesbian and gays in residences per capita. And who doesn't love a municipality dense with queers?
Adminteddlyhowever, in the not-so-distant past, things were very different here. Still, thankfully you can now imagine the South – or parts of it at least – as a destination with plenty of pride parades and rainbow flags rather than a region full of blowing tumbleweeds. Its accommodating and open atmosphere is magnetic to many and those that aren't part of this community.
Job Opportunities
Unfortunately, if you're moving here because of the job opportunities, you might be in for a rude shock because high-paying jobs aren't an incentive for moving to this beautiful city. In addition, it isn't easy to find a good salary in the city, and it would be best to ensure you have a job before you move here.
Some of the city's biggest employers include the Buncombe County Board of Education, the tourism industry, and Mission Hospital. This, however, shouldn't discourage you but should give you something to think about when it comes to owning a business.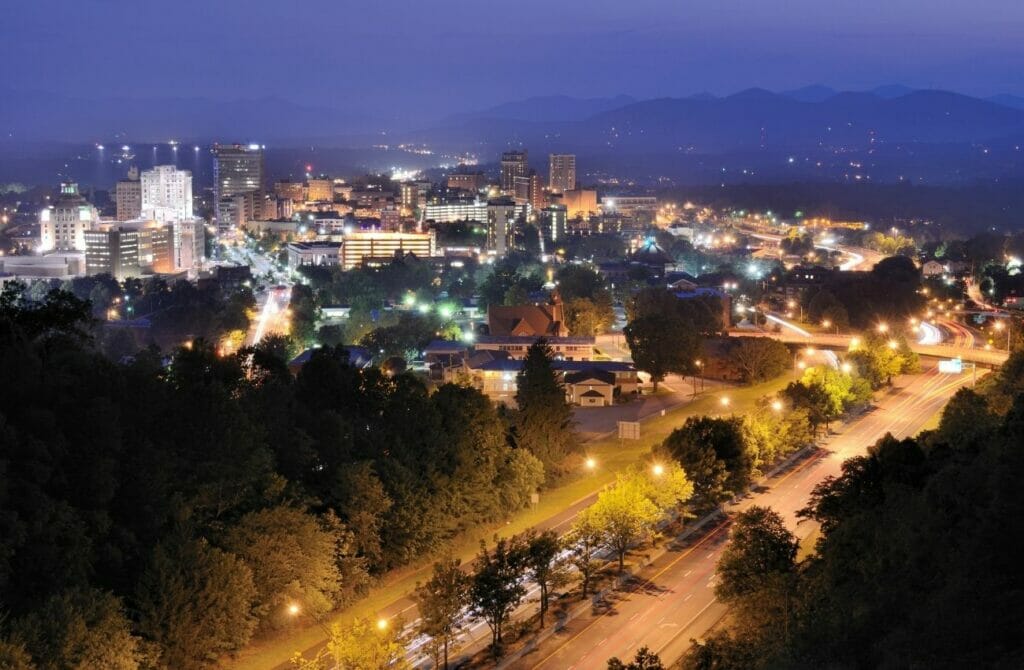 Enviable Art Scene
Asheville is an artsy city. Everywhere you go, you are bound to see murals, dancing, artists, street performers, and much more. The art in this city is everywhere and isn't just hidden behind shop windows and in galleries.
The fun part is the residents promote the city's weird nature judging from the number of cars with bumper stickers encouraging you to 'Keep Asheville Weird.'
Only A Low-Key Lifestyle
If you're from one of those cities where flashy cars and expensive suits are the norms, you might want to sell them before moving here, unless you want to stand out like a sore thumb!
Residents of Asheville are low-key and prefer to be down to earth, so don't be surprised by the lack of people here living the 'superficial' lifestyle that's synonymous with fast-paced big cities.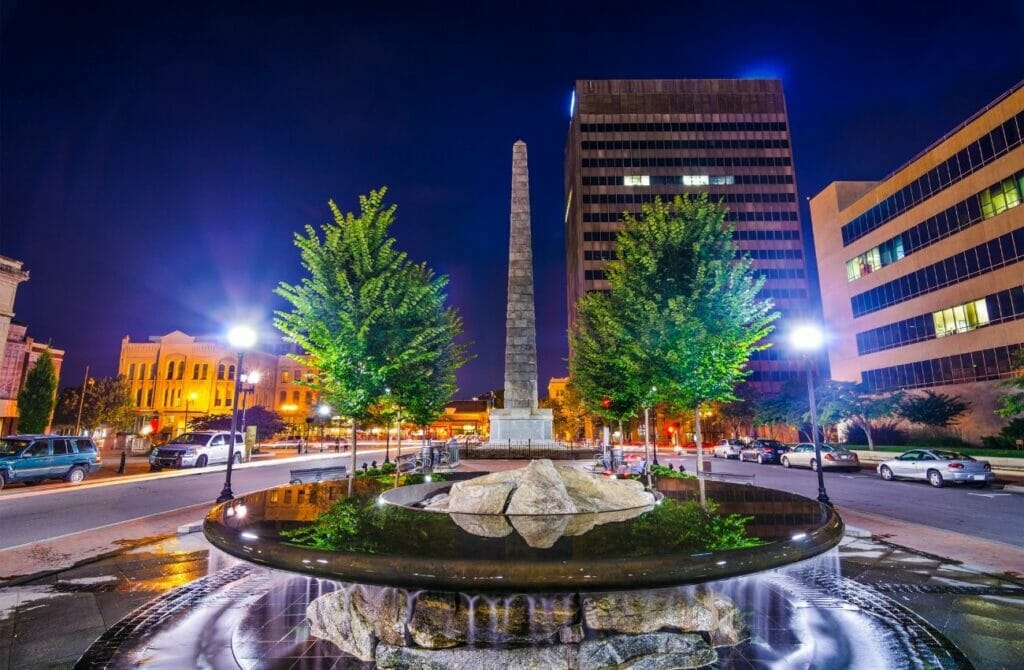 Does Asheville Embrace the LGBTQ Community?
Asheville, North Carolina, is well-known for its breathtaking Blue Ridge Mountains, enchanting historical places, and vibrant restaurant and craft beer locations. However, it is also now known as being one of America's most popular destinations for LGBTQ visitors and potential residents.
The city's friendliness towards the LGBTQIA+ community has been lauded by the New York Times and consequently acknowledged by CNN. It was named the 12th Gayest City in the country in 2010 by The Advocate. In a state that previously made headlines for its contentious "HB2" ruling, which required transgender individuals to use only public restrooms that corresponded to their assigned gender, Asheville stands out thanks to its opposition to laws that many consider being deeply discriminatory.
The city council approved a resolution in April 2016 calling for the nullification of HB2. "We invite you to celebrate diversity, openness, and a welcoming atmosphere," Mayor Esther Manheimer previously wrote in a welcoming message, affirming the city's support of its LGBTQ residents. According to the most recent U.S. Census data, the city has 83% more lesbian and gay community members than the typical U.S. city.
The Blue Ridge Pride Festival, easily the most colorful Pride celebration in the nation, attracts over 10,000 people in October each year. It's possibly Asheville's most beloved party, attended by LGBTQ and heterosexual people alike.
Asheville also recently elected its first openly lesbian county commissioner, and it was great to see that her sexual orientation was not an issue. In June 2015, Asheville celebrated North Carolina's first gay wedding when the Supreme Court legalized same-sex marriages. Today, the city is a popular destination for hundreds of gay weddings commemorated with the LGBTQ Wedding Expo in April 2016, the first of its kind in western N.C.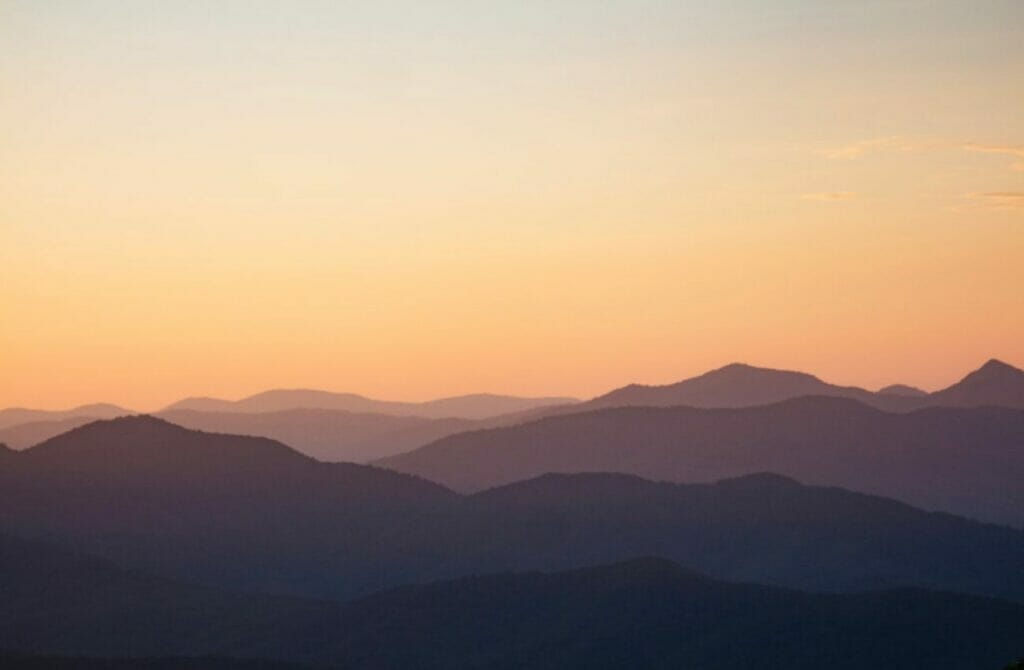 Is Asheville An Expensive City To Move To?
Living in Asheville is anything but cheap. If you're moving here from a big, expensive city, you might not discern a huge difference in the cost of living, but that doesn't mean that the city isn't expensive. The median price for a home in Asheville is $375,900, and the value of homes in the region has gone up by 4% in recent years.
Housing Costs: the most significant difference between the cost of living in this city and other nearby cities is the housing prices. Rent in Asheville is on a high and would cut you back between $1,400-$1,800 per month for a three-bedroom house, depending on its location. A single-family home in the city will cost about $375,000.
Utilities: It's always best to do some shopping when it comes to utilities such as the internet. In Asheville, you will pay around $55 or slightly more per month for internet.
Taxes: The state of North Carolina has an income tax of 5.25%. While it may seem a little high or unfair, it's vital to remember that states without income tax usually have other taxes to make up for the deficiency.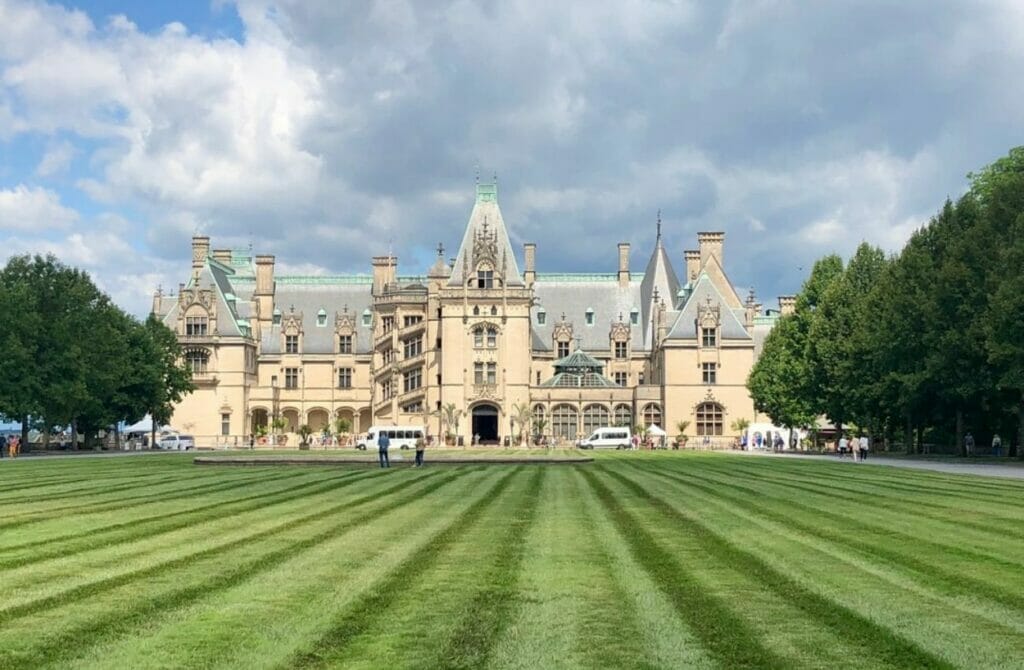 The Best Gay Neighborhoods In Asheville
Not all LGBT individuals want to live in the frenzy of Downtown or Uptown of Asheville. Still, there are many alternate communities and neighborhoods on offer for those who want a calmer, LGBT-friendly environment.
When relocating to LGBTQ Asheville, you should be aware that a few areas are close to all the fantastic gay clubs and nightlife, allowing you to pull your U-Haul up to your new house in a gay-friendly neighborhood or part of town.
If you're a lesbian, gay, bisexual, transgender, or otherwise queer person seeking a welcoming neighborhood with facilities you'll cherish, commence with these top gay and gay-friendly Asheville neighborhoods to discover your perfect new home, each with its own distinct personality.
Give yourself enough time to familiarize yourself with Asheville's multifarious personalities, and remember that this city offers something for everyone – LGBTQ or not!
Now let's take a look at the handful of fabulously gay areas in Asheville are and talk about the Asheville gayborhood where you might feel most at home! Or speak to a local LGBT real estate agent for a more detailed understanding of the best options today.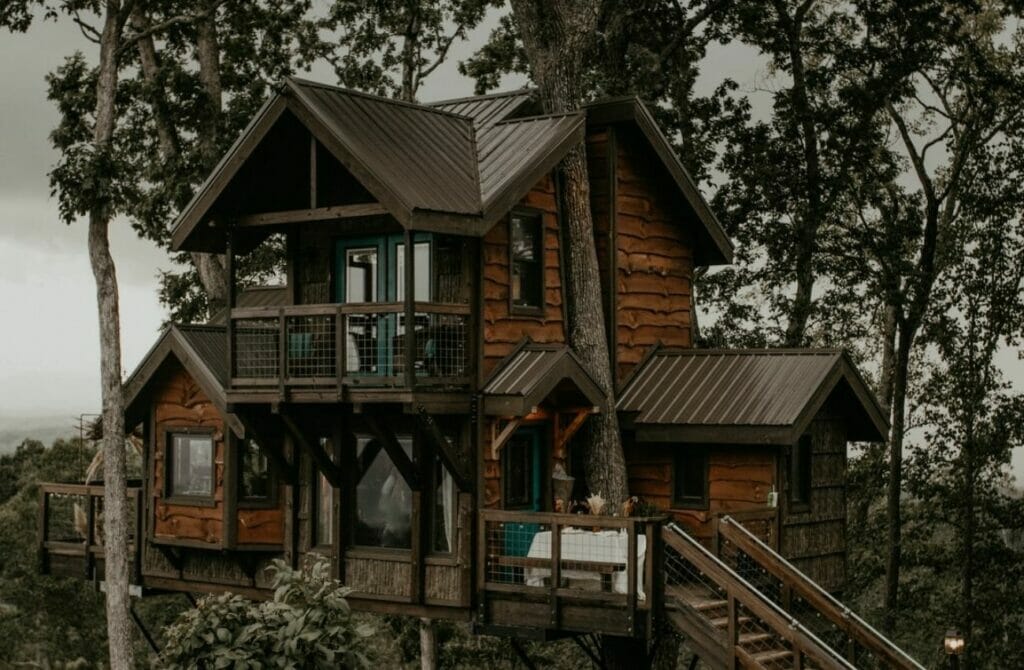 West Asheville
West Asheville is located west of downtown. Parking in this neighborhood can be a nightmare, so leave your car behind if you want to do some exploration or ensure you have sufficient car parking if you are looking to buy.
The neighborhood has plenty of LGBTQ-friendly coffee shops, awe-inspiring murals, and plenty of places where you can enjoy a beer or something to eat.
River Arts District
The River Arts District features plenty of studios and art galleries. This is a fun neighborhood where you will find sculptors, painters, and potters. The district also has plenty of eateries to have a refreshing drink or something to eat.
The River Arts District also has plenty of warehouse-style buildings covered in street art that would make a great spot for envious Instagram photos.
Montford
Montford is a beautiful historic neighborhood known for having an un-missable character and plenty of older homes. The area is walkable and welcoming, with much to see and do. Single-family homes in this area range between $259,000- $2.35 million.
Condos aren't easy to find in this neighborhood, and the median price for homes on sale in the area is $350,000.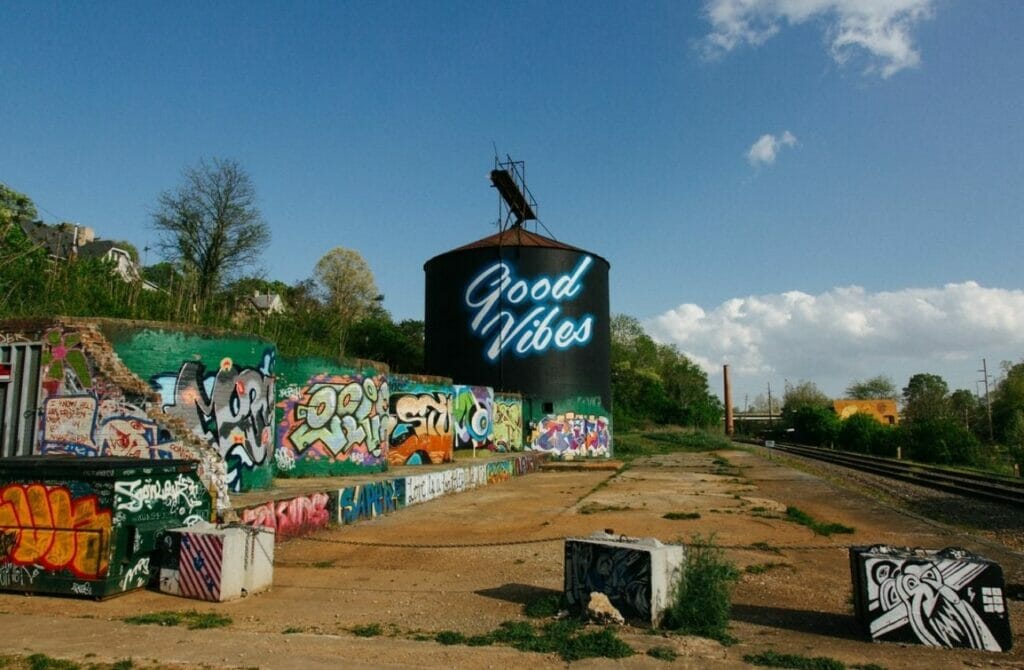 LGBTQ+ Community Organizations In Asheville
To advance the LGBTQ agenda, the LGBTQ community frequently has to rely on donor organizations or non-profits. And as you might expect, with such a significant population of LGBTQ people in Asheville, there is a myriad of organizations and resources to support, affirm, and empower the community.
Wherever you reside, it's critical that you assist such groups so that they can serve people in need – in your community and beyond.
Check out some community organizations below if you're looking for LGBTQ groups in Asheville to join, make new friends, or volunteer for a cause you care about:
With such a significant population of LGBTQ people in the city, it's expected that there would be a myriad of organizations and resources to support, affirm, and empower the community.
Youth OUTright is the only Asheville and Western North Carolina non-profit whose mission is to empower LGBTQIA+ youth ages 11-20. The group was founded in 2009, and according to the 2010 U.S. results, there could be more than 4,000 LGBTQIA+ youth in the region.
Youth OUTright encourages the youth to practice compassion and be resilient and confident members of the community. The organization envisions a global community where all youth, regardless of their sexual identity and gender, have what they need to reach their potential.
The group also offers support access to resources and information in an affirming, inclusive, and safe environment.
The Blue Ridge Pride Center is an all-year virtual center whose mission is to celebrate, advocate for, and support the LGBTQIA+ community in the city and other surrounding areas.
The center provides information concerning helpful resources and plans special events and activities all year round that lead to the Asheville Pride Festival held on the first week of October each year.
Tranzmission began with a mission to ensure the transgender, nonbinary, and gender-nonconforming people living in western N.C. have healthier, happier lives and have access to support, advocacy, and education. Since its inception, the organization has extended its services to include nonbinary and transgender people through different support groups.
These groups of people now have the necessary help they require in the name-change process. They also have valuable connections to trans-affirming physical and mental healthcare specialists and an affirming garment program.
The group also facilitates transgender support and awareness training for different organizations and businesses.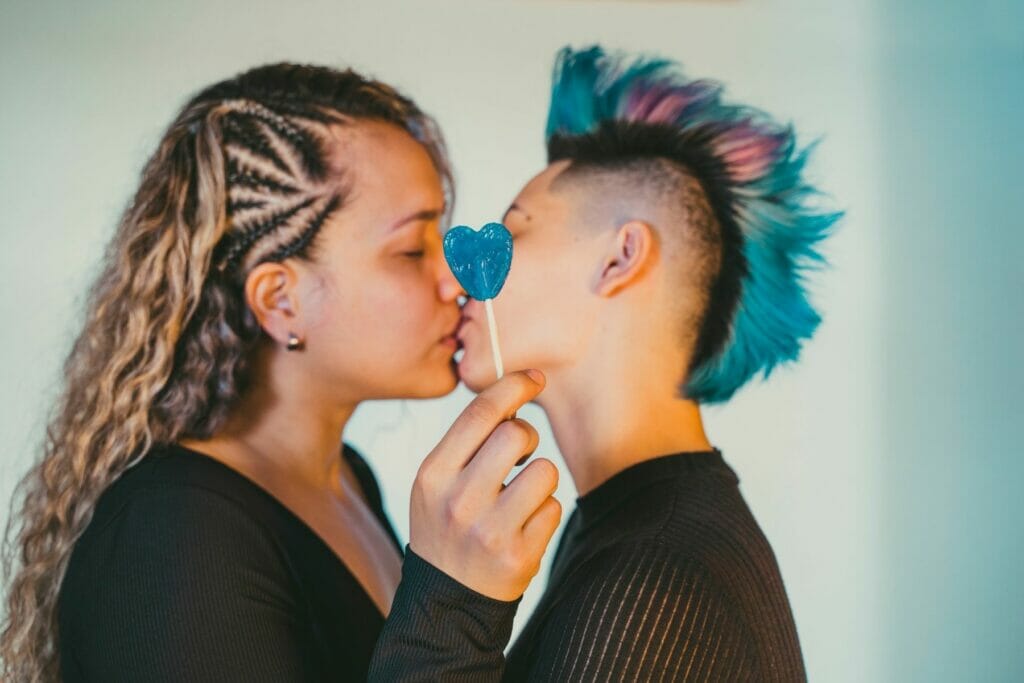 Regular LGBT Events in Asheville
You have to make new friends, meet people, and network after moving to a new city. Thankfully, plenty of events will help you do just that, and there's no shortage of possibilities in the city for the LGBTQ community to enjoy, whether it's for networking purposes, meeting like-minded individuals, having fun, or simply experiencing being social with other people,
Here are just some of the annual highlights you can look forward to after moving to LGBT Asheville:
Blue Ridge Pride Festival
The Asheville LGBTQ community takes over the city streets each fall to celebrate the diversity found within the city. Blue Ridge Pride Festival is a weekend-long affair filled with a street festival, parties, and pageants. One of the best things about the celebration includes a festival and art, a street procession, and movie screenings.
Model Face Comedy
Every week, you have the chance to beat away the blues with Standup Comedy hosted by the Getaway River Bar. Be ready to have a good laugh, and chill out with a nice drink.
Asheville Mardi Gras
Get ready for a glittery, inherently queer, and colorful Asheville Mardi Gras celebration and parade on Fat Tuesday each year. The event is hosted by Asheville Mardi Gras, a community and volunteer-based group comprised of ex-pats from New Orleans and generally, people who love to have a good time.
Mardi Gras / Carnival, for those who don't know, is an ancient, global tradition of celebration and feasting before getting into the time of atonement. While it is not traditionally gay, events such as Southern Decadence in New Orleans and Gay Mardi Gras in Sydney have led to a very gay spin on many Mardi Gras worldwide.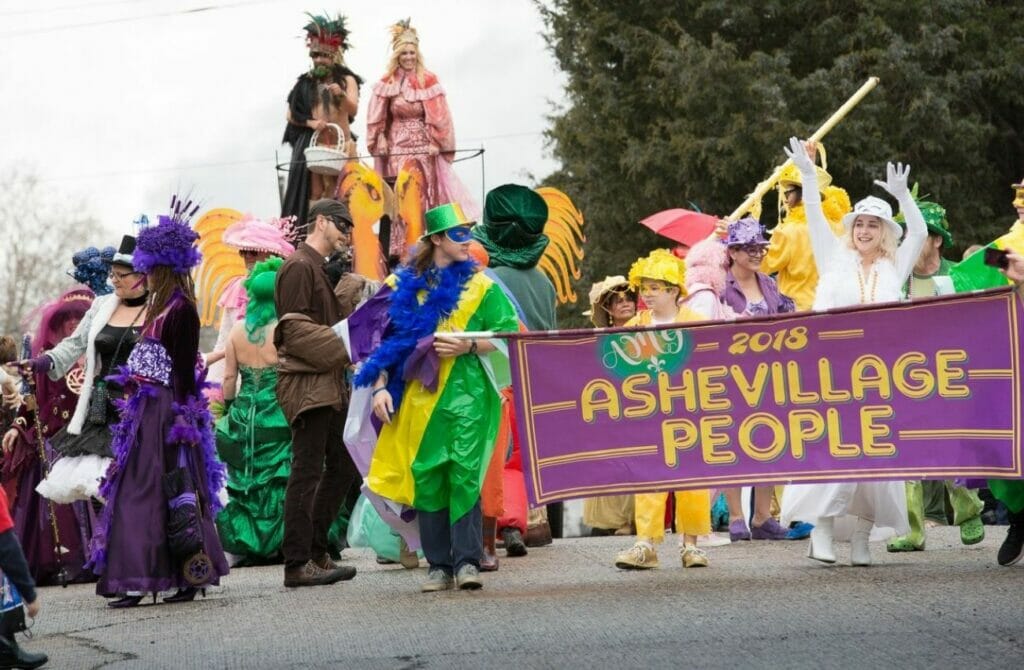 LGBT Owned Businesses In Asheville
After moving to LGBT Asheville, it's only natural to want to support queer businesses. One strategy to make a safer and more inclusive society is to establish a secure environment where individuals can rest, buy, eat, and socialize without fear – and this is precisely what LGBT businesses should seek to do.
Wherever you are, it is critical to support these endeavors to maintain the continuity and prosperity of the queer community. After all, there's nothing that says unity more than a community that comes out to support each other's businesses and establishments.
With this in mind, here are just a few LGBTQ businesses in Asheville worth checking out.
O.Henry's was founded in 1976 and is the oldest gay bar in the greater North Carolina area. The bar has a fun, friendly staff that welcomes visitors and residents with open arms. From the front, the bar carries an authentic lodge-like appearance, with the feels of a neighborhood bar.
O. Henry's is popular for hosting 'Total Gold Dance Your Ass Off' parties every 1st Friday of the month. The club also hosts burlesque, goth nights, and cabaret.
Kim Allen and Jillian Kelly are the proud owners of this lesbian-owned business. You must visit it for its delicious selection of international and locally sourced honey that you can sample at the popular honey bar.
Go a step further and purchase some merchandise or honey-centric self-care products. The brand has two locations, one on Broadway and the other on Battery Park Ave.
Sovereign Remedies is a gay-owned Asheville restaurant and is one of the city's best locations for a meal or hand-crafted cocktails. The restaurant offers a late-night and full dinner menu and delectable brunch options.
This establishment sources many of its ingredients from local foragers and farmers to curate a unique and amazingly delicious experience for all its customers. If you've just scored yourself a date, Sovereign remedies will make for an ideal space as both the food and drinks are to die for, and the ambiance is beautiful.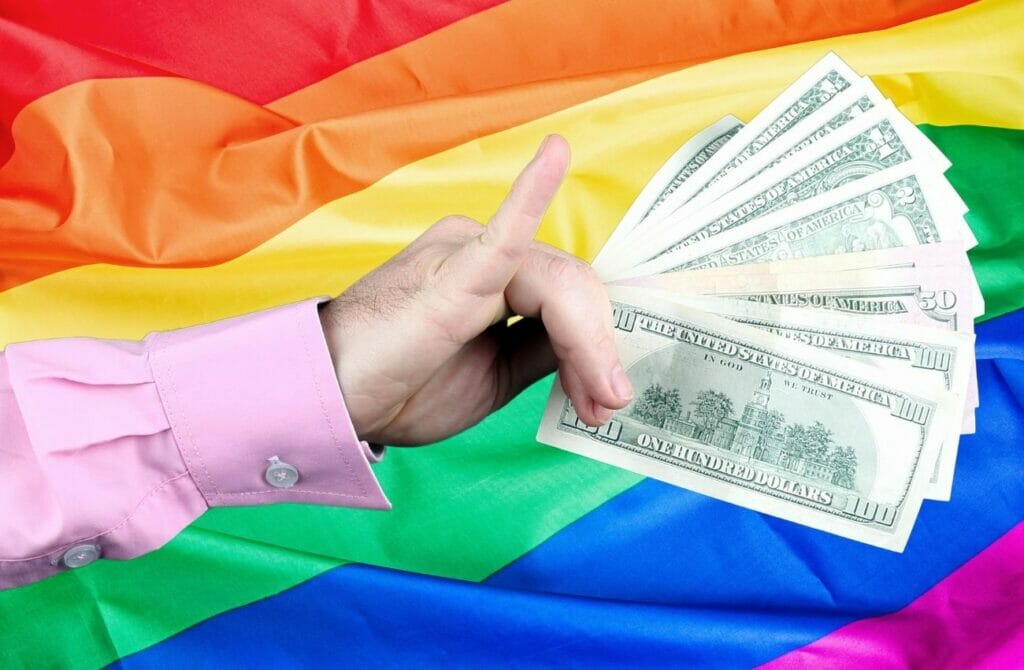 Final Thoughts On Moving To LGBTQ Asheville
Whether you're LGBT or not, or relocating for employment, recreation, or family reasons, the city of Asheville will make an excellent place to call home and provide you with a supportive atmosphere. Such a vibrant, welcoming, and inclusive community is what we all need to make the world better! There's a lot to see and do and some fantastic communities to connect with.
Remember that life is what you make it, and we hope you find the freedom and comfort you seek with whatever gay Asheville neighborhood you pick to begin your new life.
The best way to learn about LGBT Asheville is to immerse oneself in the scene by living in a queer-friendly neighborhood, frequenting local LGBT businesses and events, and participating in queer community groups and sports teams.
If you do this, we guarantee that your transition to LGBT Asheville will be more joyful, and you'll rapidly meet like-minded people to join your chosen family.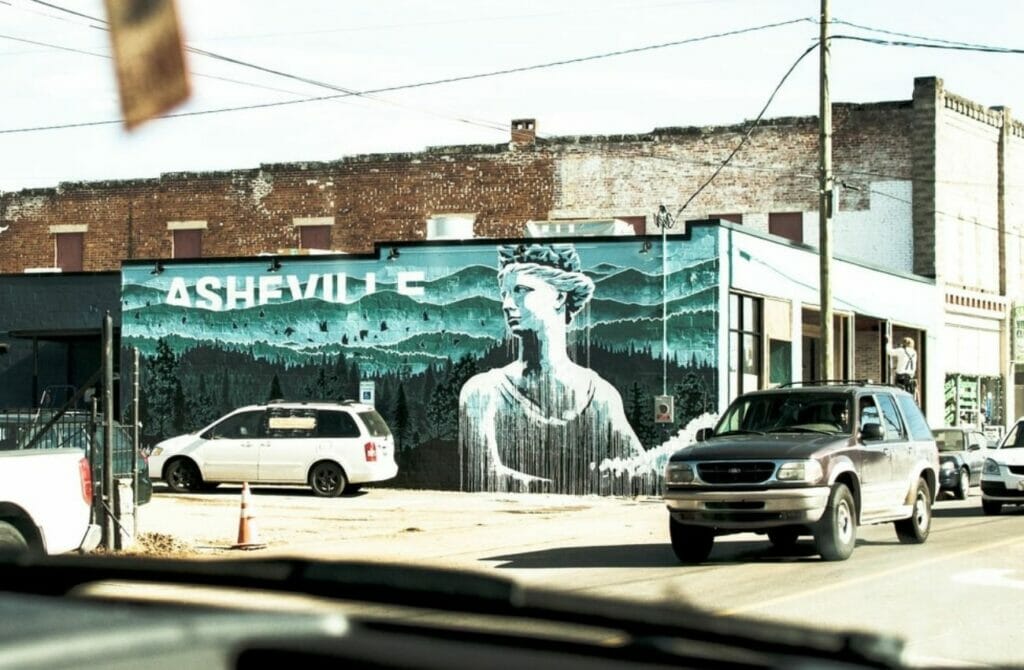 Finding Gay Realtors In Asheville North Carolina
When looking for the ideal realtor, why would you consider someone's sexuality? This may seem strange at first, but there are several reasons why contacting a gay realtor in Asheville is a great way to find your dream house.
After all, when it relates to one of life's most important transactions, it's not unreasonable to expect fair, equal, and honest representation from someone who understands the queer community's particular needs and wishes. Furthermore, unfortunately, many people (up to a third of Americans) continue to believe that our community does not deserve protection and dignity in housing, adoption, employment, and other areas of life.
So it's no surprise that LGBT people who use mainstream realtors often describe feelings of discomfort, unnecessary trouble, unenthusiastic representation, or even antagonism or outright contempt. Everyone deserves a pleasant, stress-free home buying or selling experience while being adequately represented, and this is why we feel you should hire a gay realtor to assist you in finding your future home.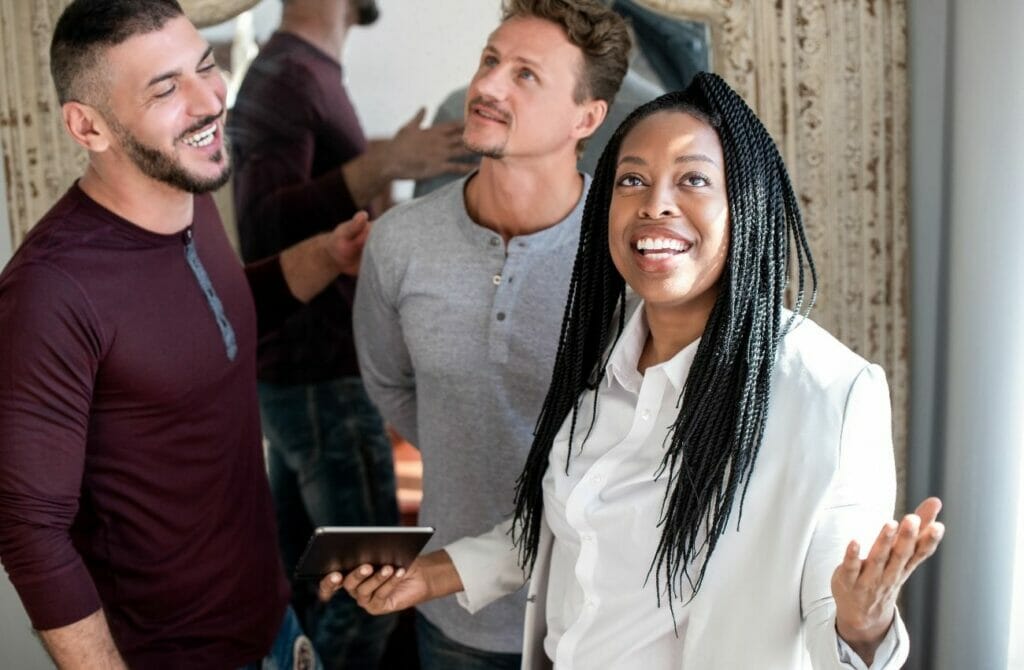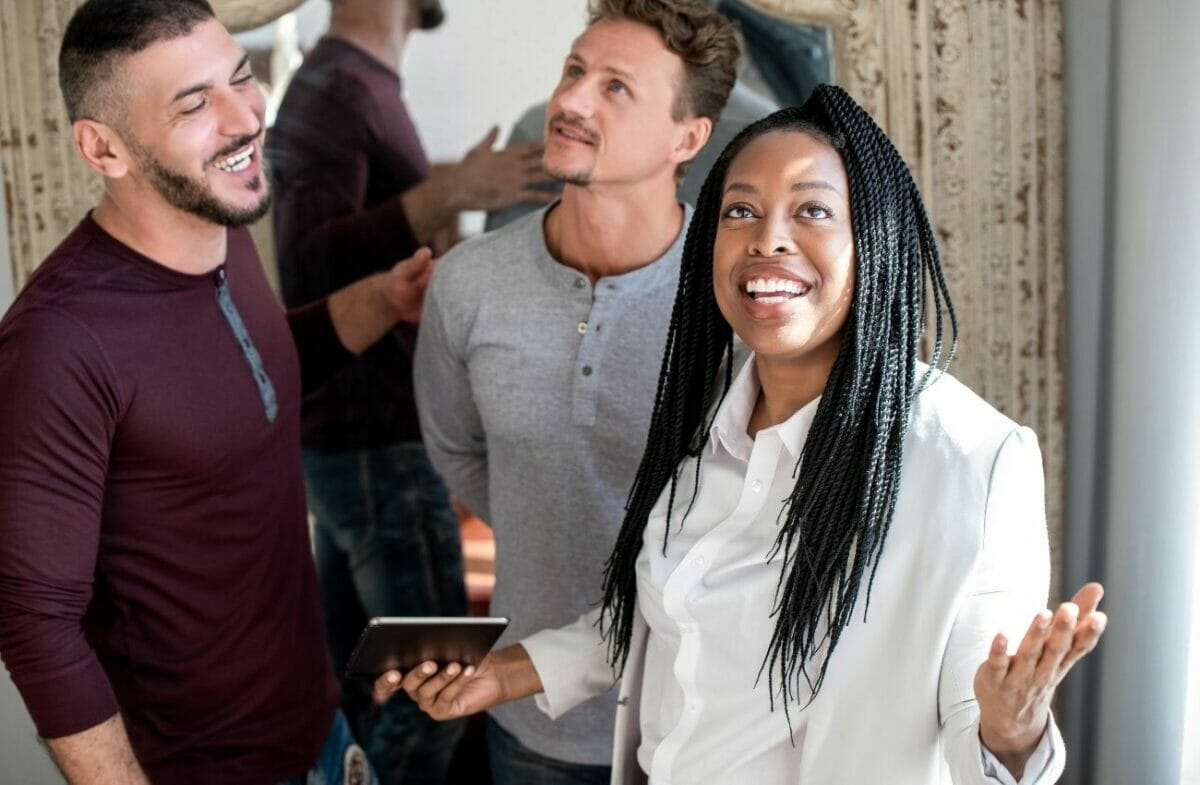 LGBTQ realtors are more likely to be familiar with the diverse communities in their area and know which ones may be best suited to you when looking for a home. That's not to say a heterosexual realtor isn't capable, but they've probably never had to address many of the issues LGBT people face. Rather than just being concerned with how bustling, fashionable, or up-and-coming a neighborhood is (or what it may appear like), gay realtors conduct extensive research into the neighborhoods in which they sell homes to ensure that clients are safe.
It used to be difficult to locate professional LGBT-friendly real estate agents in Asheville, and it was virtually impossible to find one if you were relocating here from out of state and didn't have access to a local referral. You no longer have to search for a realtor without knowing whether or not they are accepting of others because you can use a list of gay, lesbian, and gay-friendly agents in Asheville to do all of your homework for you.
Simply go to the page, and you'll be presented with a free list of gay, lesbian, and gay-friendly agents who can help you with your relocation as well as other useful information like LGBT+friendly schools, shopping, storage firms, tradesmen, and more. Read the biographies of LGBT real estate agents, then choose the one who is right for you. It's critical that you find someone who will be by your side and support you and your family during one of life's most exciting occasions.
Even better, there is no hidden motive, cost, or obligation whatsoever!