Are you considering a move to LGBTQ Pittsburgh? We are just going to come straight out and say you should go for it! Pittsburgh is considered one of the most desirable cities in the US for queer people to live, and you should prepare to have your mind blown away with the gay-friendly neighborhoods, exciting events, and world-class educational facilities. Consider this your comprehensive moving-to-Pittsburgh guide!

Pittsburgh recently topped Realtor.com's list of the ten best cities for LGBTQ+ homebuyers, outranking towns such as Atlanta, Virginia Beach, Providence, and Fort Lauderdale. While we bet at least one person has been drawn here by Pittsburgh-native Andy Warhol (who openly expressed his queer identity and life in art), it is probably more to do with the cities small-town feel and liberal population.
Like Detroit, Kansas City, and other medium-sized US cities, there is also a festive gay scene here (if you know where to look), and this is something a gay realtor in Pittsburgh can help you navigate as you find your new perfect home here.
Then once you learn about 'the Paris of Appalachia"s booming gastronomic offerings, quirky arts scene, and iconic bridges (there are 446 of them!), we are sure Pittsburgh will have you hook, line and sinker too!
Before we dig a little deeper to find out what the city has in store for you as a member of the LGBTQ community, let's first look at some of the highlights of moving to LGBTQ Pittsburgh.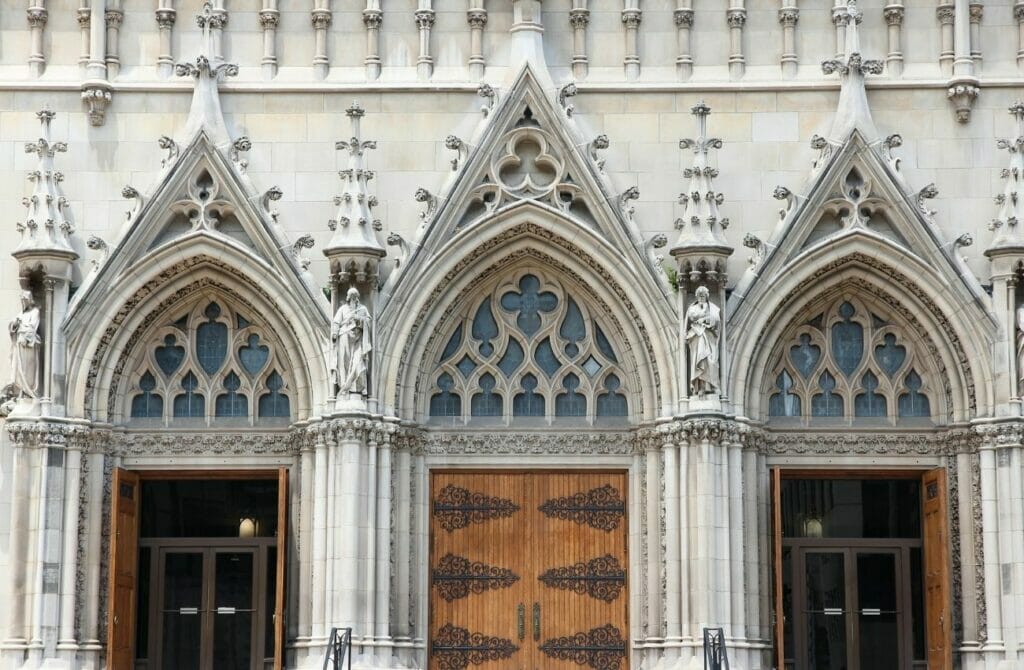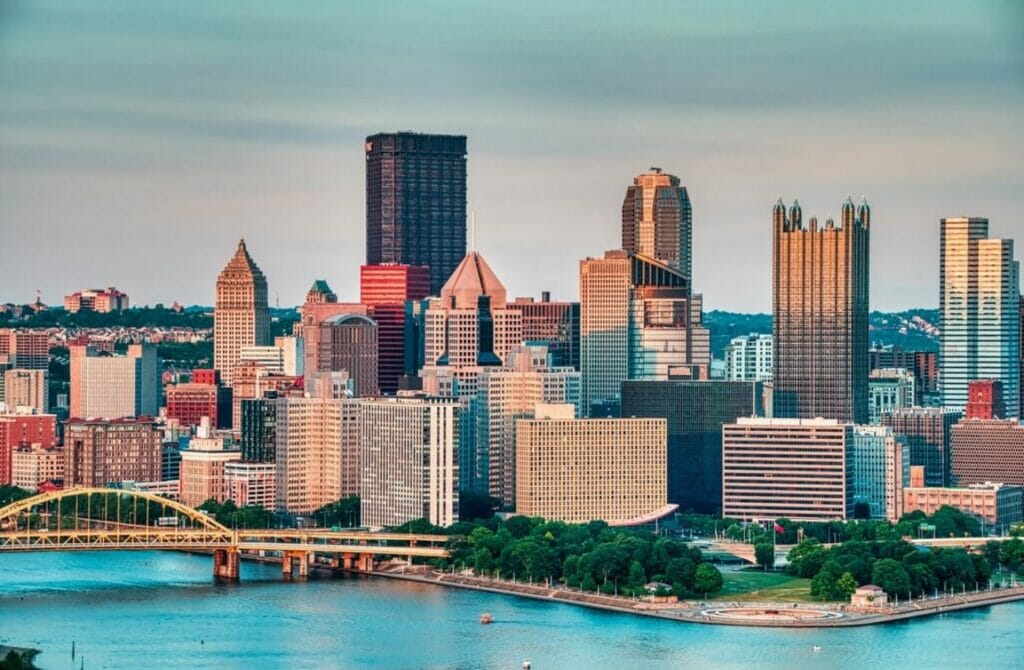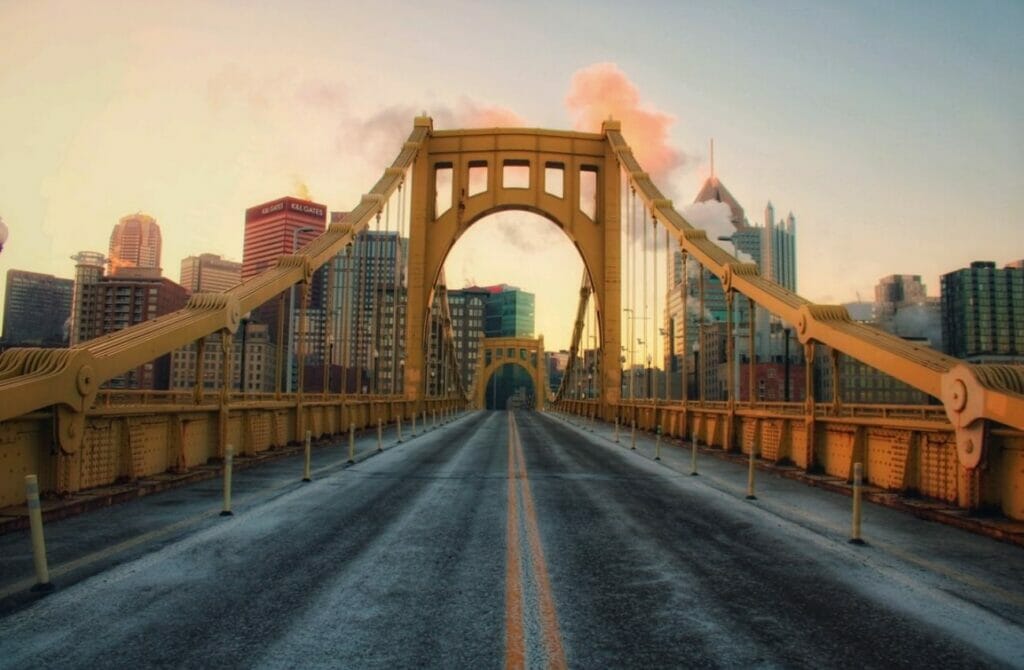 Highlights Of Moving To LGBTQ Pittsburgh
Pittsburgh residents are well aware that their city is a hidden gem brimming with culture and beautiful sights just waiting to be discovered.
Whether you're moving for the job market, scenery, or community, there's something for everyone. Securing a relocation here will also allow you to meet others with similar interests, thanks to a quirky yet highly involved LGBT culture, including a few fantastic queer spots of interest in the city's most popular neighborhoods.
Almost anything that your heart desires can be found here. There are plenty of things to look forwards to when moving to LGBT Pittsburgh, be it exploring the many Gilded Age sites, taking inspiration from the local artistic community, or having libations in the bars, breweries, and distilleries.
Let's take a closer look at a few of the aspects that make up this incredible city before we get into the details.
The Strip District
The Strip District was once an industrial warehouse district. However, it's now home to plenty of boutiques, bars, restaurants, and markets. It also hosts plenty of festivals.
Whether you want a taste of the city from the variety of restaurants, a sample of Pennsylvania Rye facilitated by a tour of Wiggle Whiskey Distillery, or to bask in the glory of local artists' art installations, The Strip will offer you everything you're looking for in the form of fun.
Great Arts And Culture
The Andy Warhol Museum- North America's largest single-artist museum- is located in Pittsburgh. This museum showcases the influence and legacy of Andy Warhol on modern culture. There are plenty of other museums in Steel City, though.
There's the Heinz History Center, which features the history of Pennsylvania State, and the Carnegie Museums of Pittsburgh that include a science, natural history, and art museum. Mattress Factory is also a unique art gallery that features experimental contemporary artwork from all over the world and a place you will likely want to return to time and time again.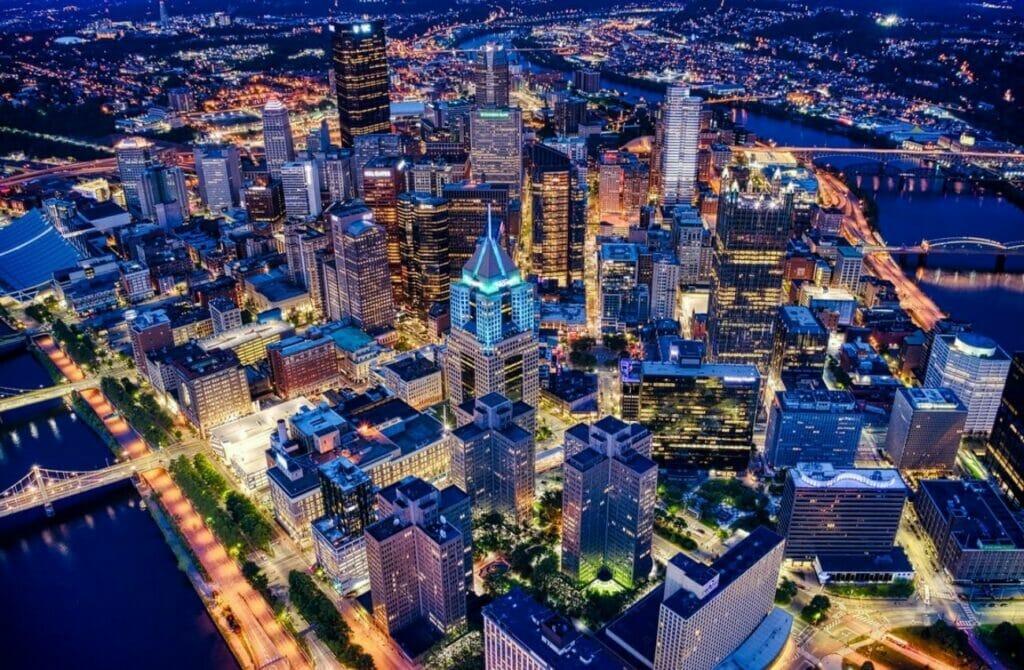 Education Opportunities
Pittsburgh is one of the best cities in the nation to pursue higher education. Steel City is home to plenty of prestigious private and public academic institutions. For top-rated philosophy, engineering, business, and medical programs, head to the University of Pittsburgh or Carnegie Mellon University for fine arts, science, and technology programs.
Chatham University is ranked as one of the most sustainable learning institutions for its commitment to conservation, environmental responsibility, and green initiatives. Regardless of what you'd like to learn, Pittsburgh will offer you the perfect college.
The Great Outdoors
One of the best things about Pittsburgh is it's great outdoors. If you're a lover of the great outdoors, you should know that there's a variety of outdoor activities in Steel City. The Point of View and Grandview Avenue will offer fantastic views of the city skyline.
If you wish, head over to the Pittsburgh Zoo and PPG Aquarium to catch a glimpse of wildlife such as flamingoes, cheetahs, polar bears, and more. Frick Park- the largest park in the city- will offer you plenty of playground space, tennis courts, water yoga, white-water rafting, or paddle boarding.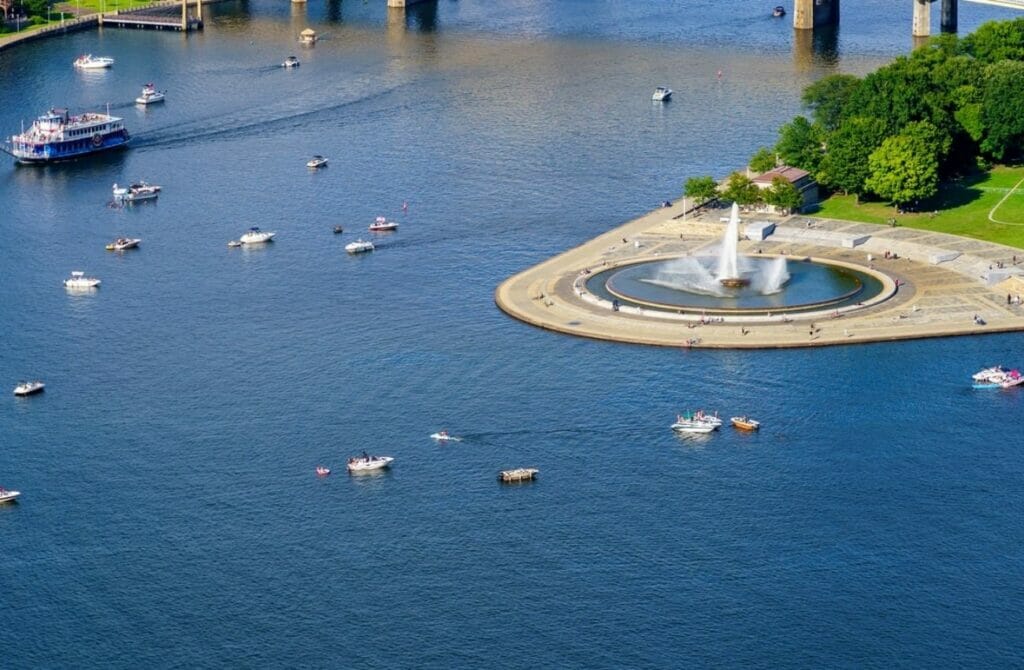 Does Pittsburgh Embrace the LGBTQ Community?
Pittsburgh is one of the few cities in the USA that have earned a perfect Human Rights Campaign index score in regards to LGBTQ inclusion. The Pennsylvania Supreme Court in 2002 ruled that same-sex parents could legally apply for second-parent adoption. This ruling gives the 'second parent' the same rights as the first one without loss of parental rights on the first parent.
Before this ruling, same-sex couples didn't have any legal parenting rights over their children. However, decades later, sadly the state has yet to outline same-sex couple parental rights, which forces such parents to spend more time and expenses on adoption. Unfortunately, some LGBT parents don't realize that marriage does not grant them parental rights and do not pursue legal protection for their children.
Most same-sex couples end up assuming that a birth or marriage certificate is enough. In 2014, Pennsylvania's ban on same-sex marriage was overturned by a federal judge. Marriage equality then became the law when the previous Governor Corbett did not challenge it.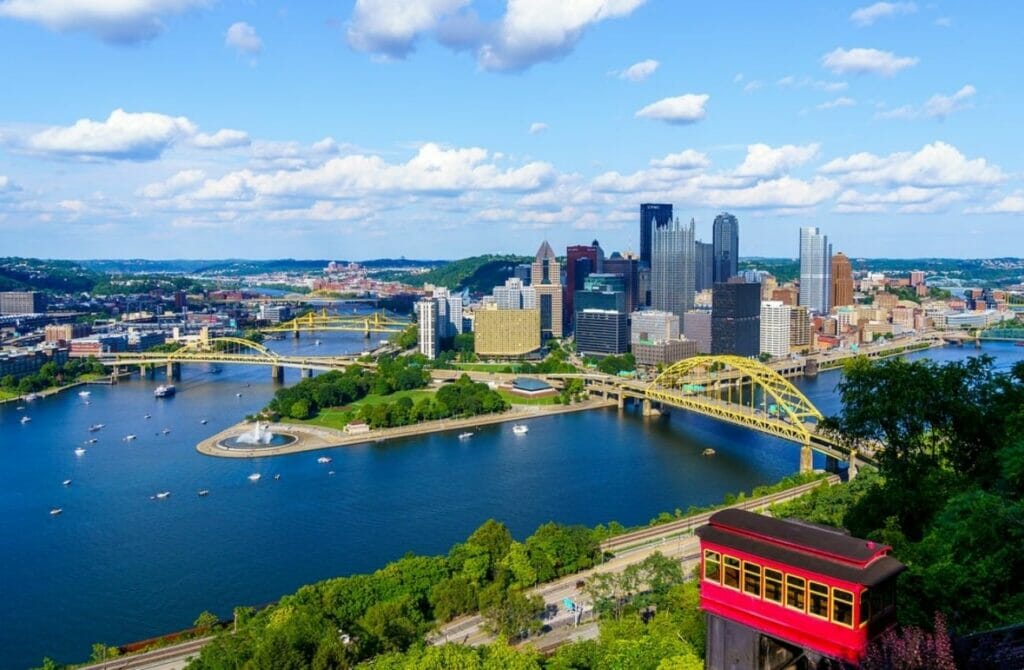 However, there has never been any codification, which means the Pennsylvania General Assembly does not offer the LGBTQ community any protection of the law. That means it's still legal in some parts of the state to deny public accommodation, evict, or fire people within the LGBTQ community. However, counties such as Allegheny County and Pittsburgh offer non-discrimination protections to the LGBTQ community and others based on their religion, race, national origin, and gender.
While Pennsylvania lacks restrictions on conversion therapy, Pittsburgh has a bill that adds gender identity and sexual orientation to the city's non-discrimination law. The city has also banned conversion therapy recently and so thankfully, Steel City continues to make progress towards becoming a welcoming and inclusive city towards the LGBTQ+ community.
The perfect 2020 score is the fourth time the city has received a top score. The results of this index are evidence that local leaders within the city are also making a stand towards equality, which gives the local LGBTQ+ community hope. Pittsburgh has covered sex-change surgery for its employees since 2018, and the city started covering treatments for infertility in 2020. In 2020, the city created an LGBTQ+ commission to add to the advisory council formed by Peduto in 2017.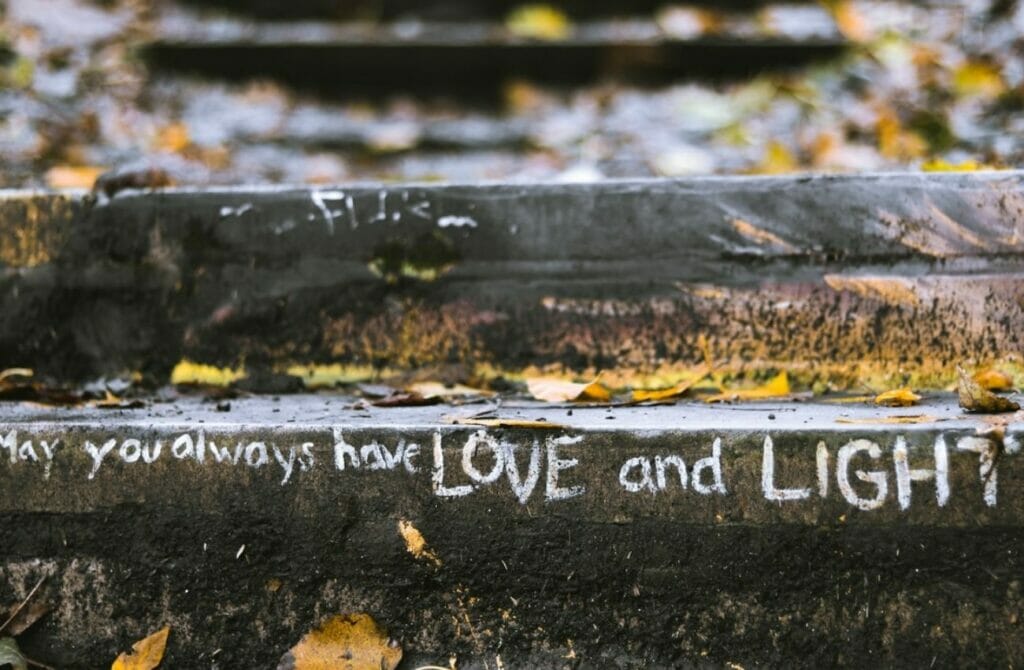 Is Pittsburgh An Expensive City To Move To?
The median rent index in Pittsburgh is $987 for a single-bedroom apartment. A two-bedroom apartment goes for $1,221. Even though rent prices dropped in 2020, they are going up again. Pittsburgh's rent growth is more than the 8.4% national and the 7.8% state average. Below are some costs you might incur that will help you put the cost of living in Pittsburgh into perspective.
Housing: the housing market in Pittsburgh has seen growth and median prices for a home are $219,571.
Utilities: utilities in the city are 17% more than the US average and the average monthly bill could come to $200. Internet services will cost you about $50, and a landline will set you back $26.
Healthcare: You will be happy to know that the city's healthcare costs slightly less than the national average. You will pay $90 to see a medical professional.
Eating out and groceries: You can find an affordable lunch in the city for $11 or spend $40 at a local pub for dinner for two.
Transportation: You will pay a little more for gas if you choose to have a car while in Pittsburgh. Car maintenance will also cost you slightly more than what you're used to. A month's pass with the Port Authority's public transit system will cost you $97 for one zone, while you will pay $146 for a two-zone pass.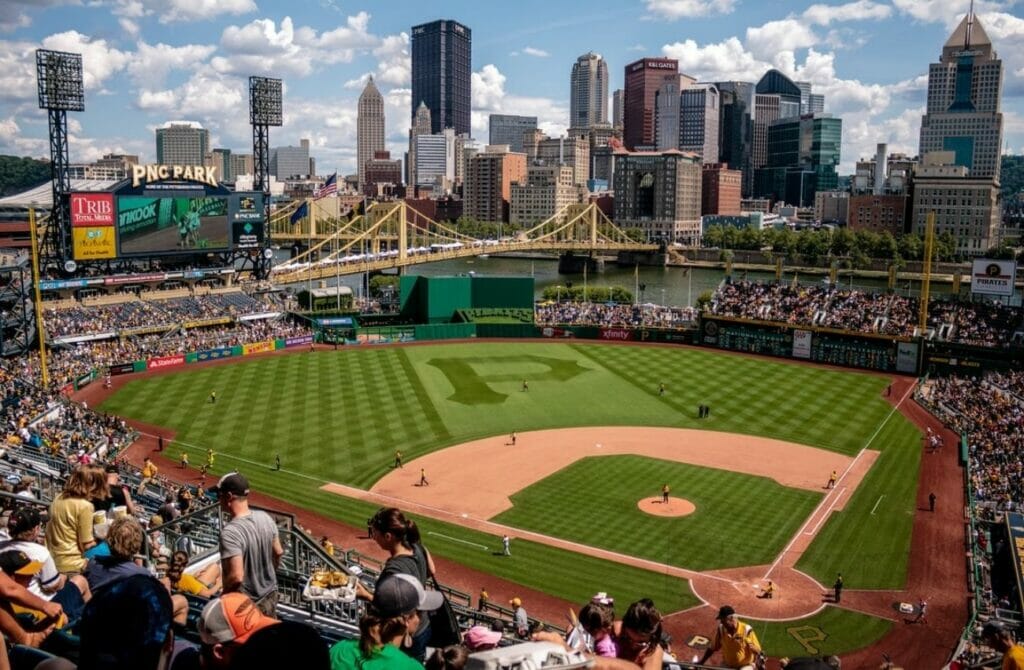 The Best Gay Neighborhoods In Pittsburgh
Not all LGBT individuals want to live in the frenzy of Downtown Pittsburgh. Thankfully there are lots of alternate communities for those who want a calmer, LGBT-friendly environment.
When relocating to LGBTQ Pittsburgh, you should be aware that there are a few areas close to all the fantastic gay clubs and nightlife, allowing you to pull your U-Haul up to your new house in a gay-friendly neighborhood or part of town.
If you're a lesbian, gay, bisexual, transgender, or otherwise queer person seeking a welcoming neighborhood with facilities you'll cherish, commence with these top gay and gay-friendly Pittsburgh neighborhoods to discover your perfect new home, each with its own distinct personality. Give yourself enough time to familiarize yourself with Pittsburgh's myriad dispositions, and remember that this city offers something for everyone – LGBTQ or not!
Now let's take a look at the handful of fabulously gay areas in Pittsburgh are and talk about the Pittsburgh gayborhood where you might feel most at home! Or speak to a local LGBT real estate agent for a more detailed understanding of the best options today.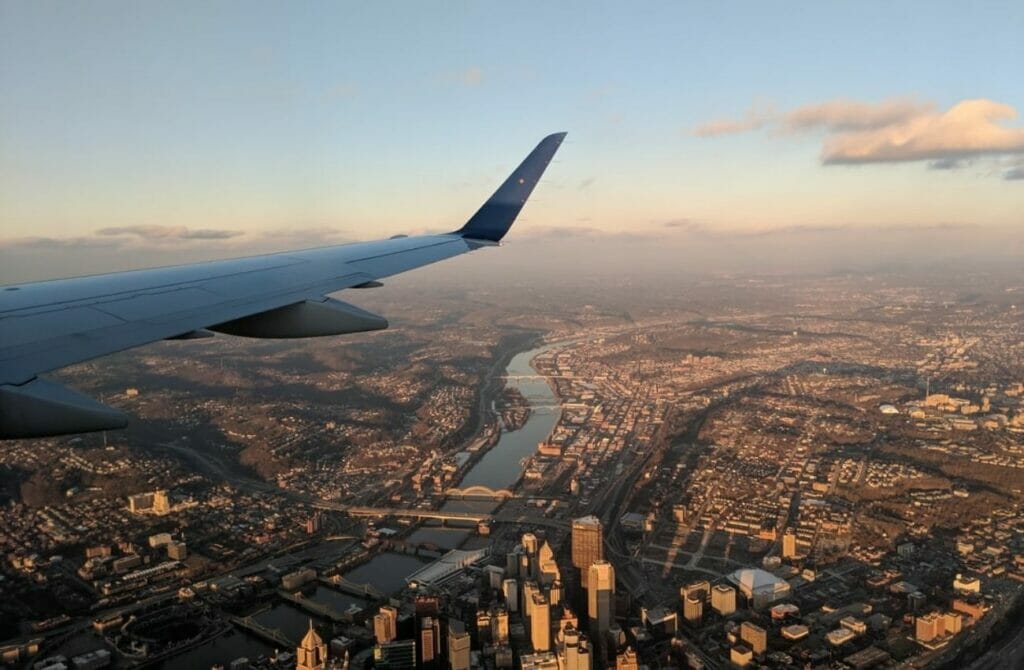 Shadyside
Shadyside is a popular neighborhood among the LGBTQ community. It is known for its historic homes, pedestrian-oriented areas, boutiques, art exhibitions, and eateries on tree-lined sidewalks. It is also widely recognized as a hotspot for LGBTQ nightlife, with much to see and do.
The median price of houses on the market in the area is $499,895. It's also suitable for nearby university students. Many grand luxury homes have been converted into apartments while retaining their historic rustic charm. The neighborhood is a hotspot for nightlife, especially for college students.
Pennyhills
Penn Hills is an excellent choice for LGBTQ families with kids. Gorgeous historic homes and an excellent school system characterize the area. It's near the downtown and has accessibility to many highways.
It's also reasonably priced; the average cost of homes in the area is $129,000.
Squirrel Hill
The area of Forbes and Murray make up Squirrel Hill North. The district is home to plenty of stylish restaurants that focus on Asian and Jewish cuisines. Squirrel Hill South is more residential than Squirrel Hill North. However, it includes Schenley Park that is a major attraction and brings visitors from all over Pittsburgh. Schenley Park includes viewpoints, hiking trails, and a road that hosts Vintage Grand Prix in July.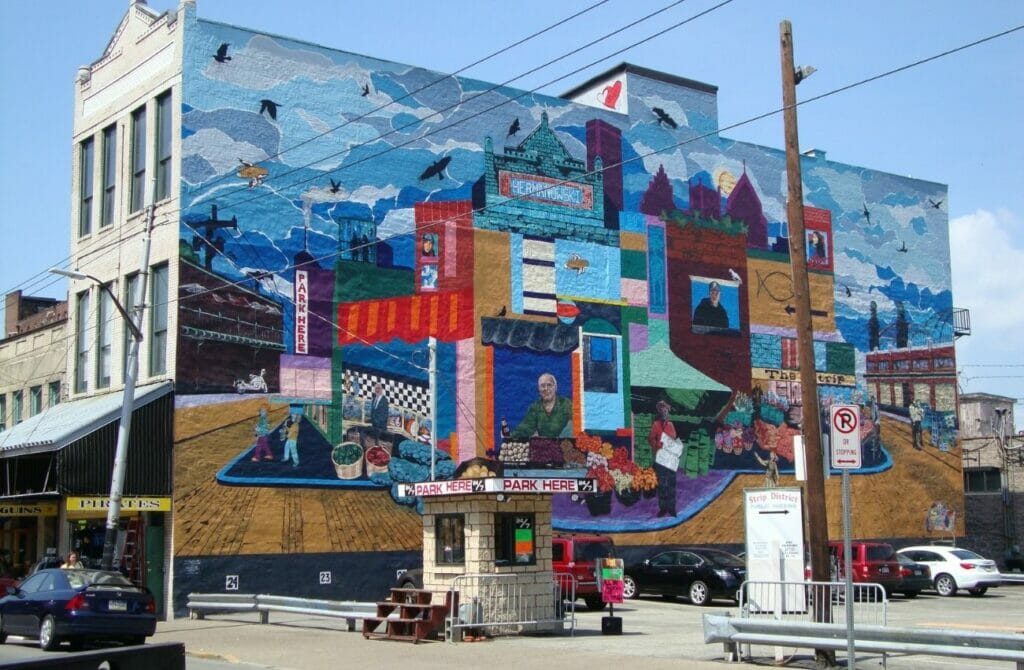 LGBTQ+ Community Organizations In Pittsburgh
The LGBTQIA+ community in Pittsburgh is an extended branch of the city's personality. Even so, the community can only thrive with the help of different resources and organizations. And to continue to advance the LGBTQ agenda, the LGBTQ community frequently has to rely on donor organizations or non-profits.
Wherever you reside, it's critical that you assist such groups in various capacities so that they can serve people in need – in your community and beyond.
Check out some community organizations below if you're looking for LGBTQ groups in Pittsburg to join, make new friends, or volunteer for a cause you care about:
Proud Haven
Proud Haven is an organization that provides support, safety, and shelter for the LGBTQ+ youth of Pittsburgh. The organizations' goal is to end homelessness for the youth of Pittsburgh that are unfortunately rejected by their family and/or friends due to their identity.
Stonewall Sports
Stonewall Sports is a not-for-profit LGBTQA+ recreational adult sports league. The league seeks to create a unified ad diverse LGBTQ+ community by offering a recreational space for the community to connect and socialize via sports and other associated events.
Everyone is welcome regardless of their ability level.
Dreams Of Hope
This organization offers a space for the creatives of the Pittsburgh LGBTQ+ community. It provides an atmosphere where artists can grow and thrive as they contribute to the awareness and education of trans and queer experiences.
SisTers PGH
SisTers PGH is a Swissvale resource center for Pittsburgh's nonbinary and trans community. The organization offers a community center/safe space while providing accurate transgender education for the community. SisTers PGH also provides relief programs, emergency shelter, and support services like medical and mental healthcare, and name-changing services.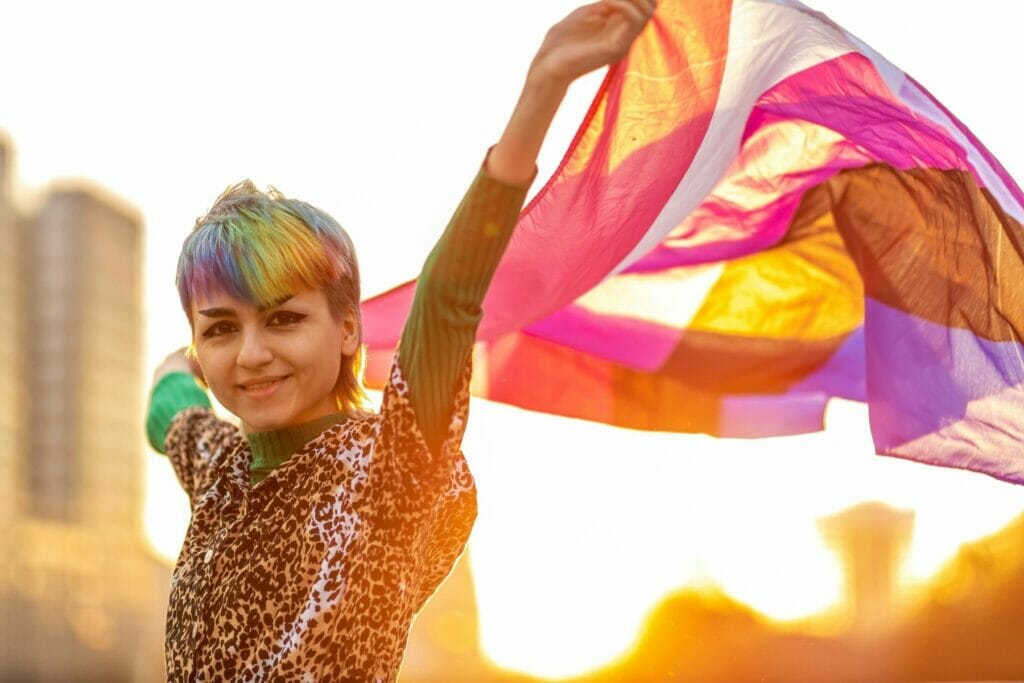 Regular LGBT Events In Pittsburgh
You have to make new friends, meet people, and network after moving to a new city. Thankfully, plenty of events will help you do just that and there's no shortage of possibilities in the city for the LGBTQ community to enjoy.
Here are just some of the annual highlights you can look forward to after moving to LGBT Pittsburgh:
Pittsburgh Pride
Pittsburgh's Pride Parade is an event with plenty of festivities you cannot afford to miss. The event is held in June each year and the festivities include plenty of vendor booths, a variety of stages with national and local entertainers, an area for children's activities, parties, networking, and educational events, and a parade.
The LGBTQ+ Youth Prom At The Warhol
For young people ages 13–20, the yearly LGBTQ+ Youth Prom includes dinner and dancing. TQ Live!, a local cabaret performance, is held annually in collaboration with Carnegie Mellon University School of Art. The Last Saturday Museum tour delves into how Warhol's sexuality impacted his work and fashioned his association with the art world.
Reel Q
Reel Q is a yearly LGBTQ film festival held in the city. It's one of the country's oldest LGBTQ film festivals. In fact, it is the world's sixth oldest LGBTQ film festival. You shouldn't miss out on seeing some of the year's most progressive, empowering, and amazing films.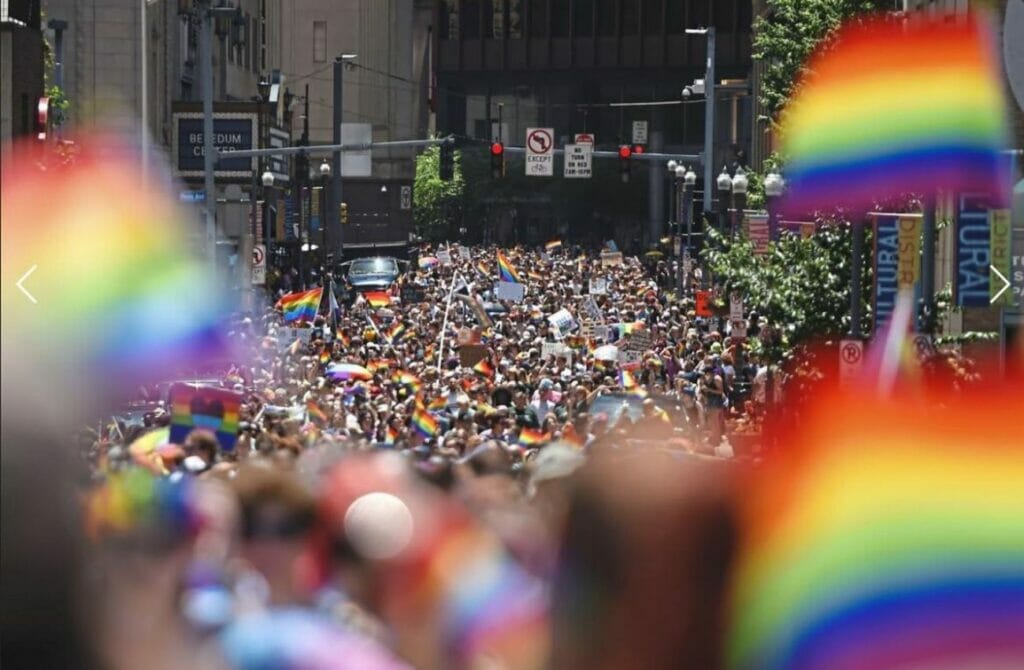 LGBT Owned Businesses in Pittsburgh
After moving to LGBT Pittsburgh, it's only natural to want to support queer businesses. One strategy to make a safer and more inclusive society is to establish a secure environment where individuals can rest, buy, eat, and socialize without fear – and this is precisely what LGBT businesses should seek to do.
Wherever you are, it is critical to support these endeavors to maintain the continuity and prosperity of the queer community. After all, there's nothing that says unity more than a community that comes out to support each other's businesses and establishments. With this in mind, here are just a few excellent examples of LGBTQ-owned businesses in Pittsburgh you should definitely support.
Eon's Fashion Antique is owned by Richard Parsakian, a local LGBTQ icon. The establishment is your go-to shop in Pittsburgh for vintage clothing and is frequented by visiting celebrities.
Local artists and designers sell their work in this queer-owned shop. Small Mall has a big mission: to foster and flourish Pittsburgh's creative economy. Small Mall hosts and sells the works of a diverse group of artists from within 100 miles of the city. When you buy their art, 70% of the proceeds go straight into the artist's bank account.
A gay-owned store that sells bath and body items such as hair, body, and hand cream and lotion, as well as other items. Christopher, the owner, is a licensed cosmetologist with a genuine enthusiasm for hair and scalp health, founded 412 Apothecary to fulfill the needs of the community.
412 Apothecary has a carefully curated variety of scalp and hair products, and face and body commodities for all skin types. There is something for everyone; from a collection of candles and gifts.
A gay-owned shop selling bath and body products, including hair products, body lotion, hand cream, and more.
The Black Cat Market is an establishment centered around cats, community and coffee. It is an LGBTQ-owned cat café offering cuddle time with some fluffy and adorable felines and offer cat-themed face masks, greeting cards, mugs, and much more in their shop.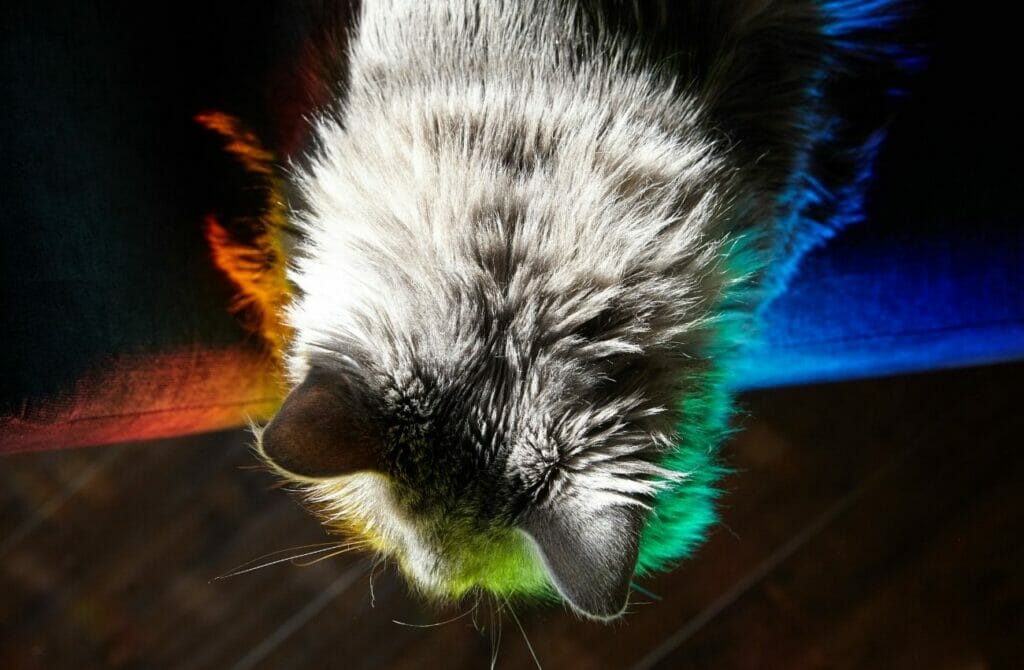 Final Thoughts On Moving To LGBTQ Pittsburgh
There's definitely plenty to see and do in Pittsburgh. Whether it's the great outdoors, local sports, LGBTQ+ events, or sampling queer-owned shops, there's something for everyone.
Whether you're relocating for employment, recreation, or family reasons, LGBTQ Pittsburgh will provide you with a supportive atmosphere. There's a lot to see and do, as well as some fantastic communities to connect with.
Keep in mind that life is what you make it, and we hope you find the freedom and comfort you seek with whatever gay Pittsburgh neighborhood you pick to begin your new life in.
The best way to learn about LGBT Pittsburgh is to immerse oneself in the scene by living in a queer-friendly neighborhood, frequenting local LGBT businesses and events, and participating in queer community groups and sports teams.
If you do this, we guarantee that your transition to LGBT Pittsburgh will be more joyful, and you'll rapidly meet like-minded people to join your chosen family.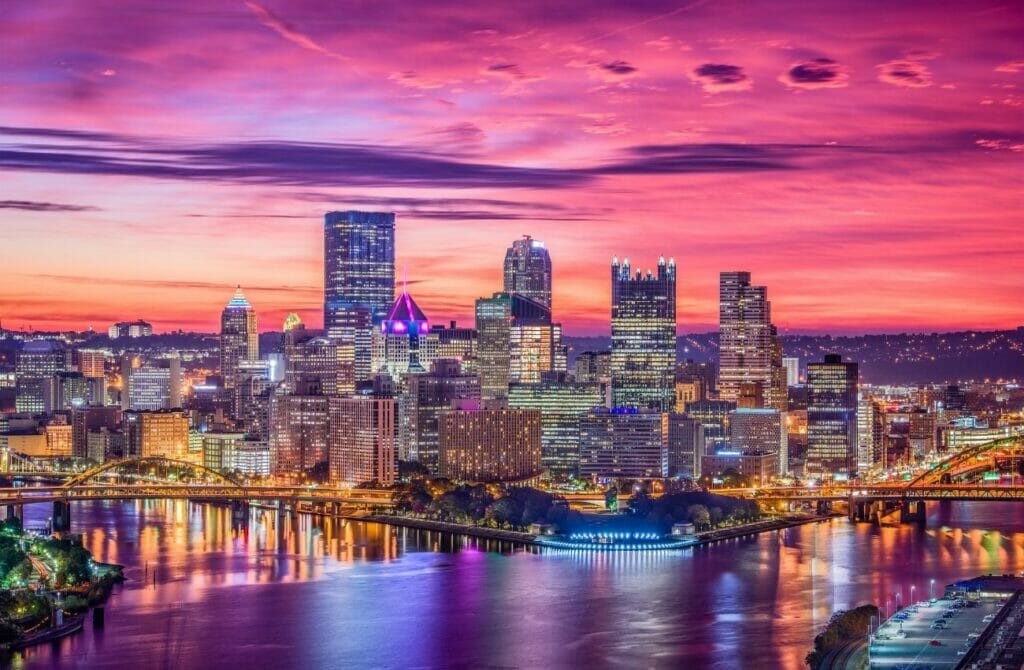 Finding Gay Realtors In Pittsburgh Pennsylvania
When looking for the ideal realtor, why would you consider someone's sexuality? This may seem strange at first, but there are several reasons why contacting a gay realtor in Pittsburgh is a great way to find your dream house.
After all, when it relates to one of life's most important transactions, it's not unreasonable to expect fair, equal, and honest representation from someone who understands the queer community's particular needs and wishes.
Furthermore, unfortunately, many people (up to a third of Americans) continue to believe that our community does not deserve protection and dignity in housing, adoption, employment, and other areas of life.
So it's no surprise that LGBT people who use mainstream realtors often describe feelings of discomfort, unnecessary trouble, unenthusiastic representation, or even antagonism or outright contempt. Everyone deserves a pleasant, stress-free home buying or selling experience while being adequately represented, and this is why we feel you should hire a gay realtor to assist you in finding your future home.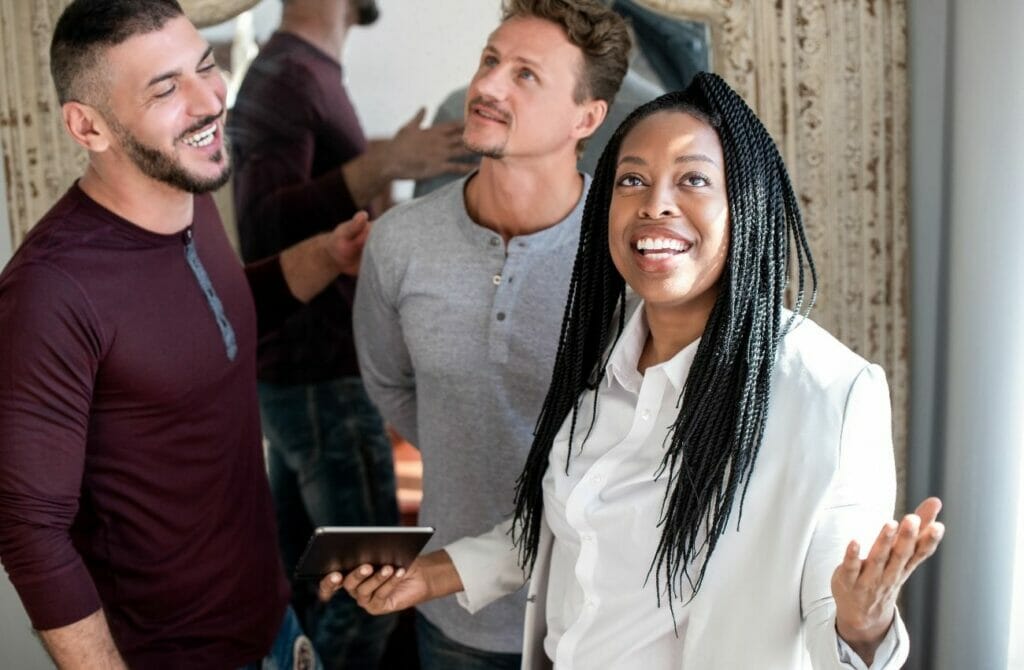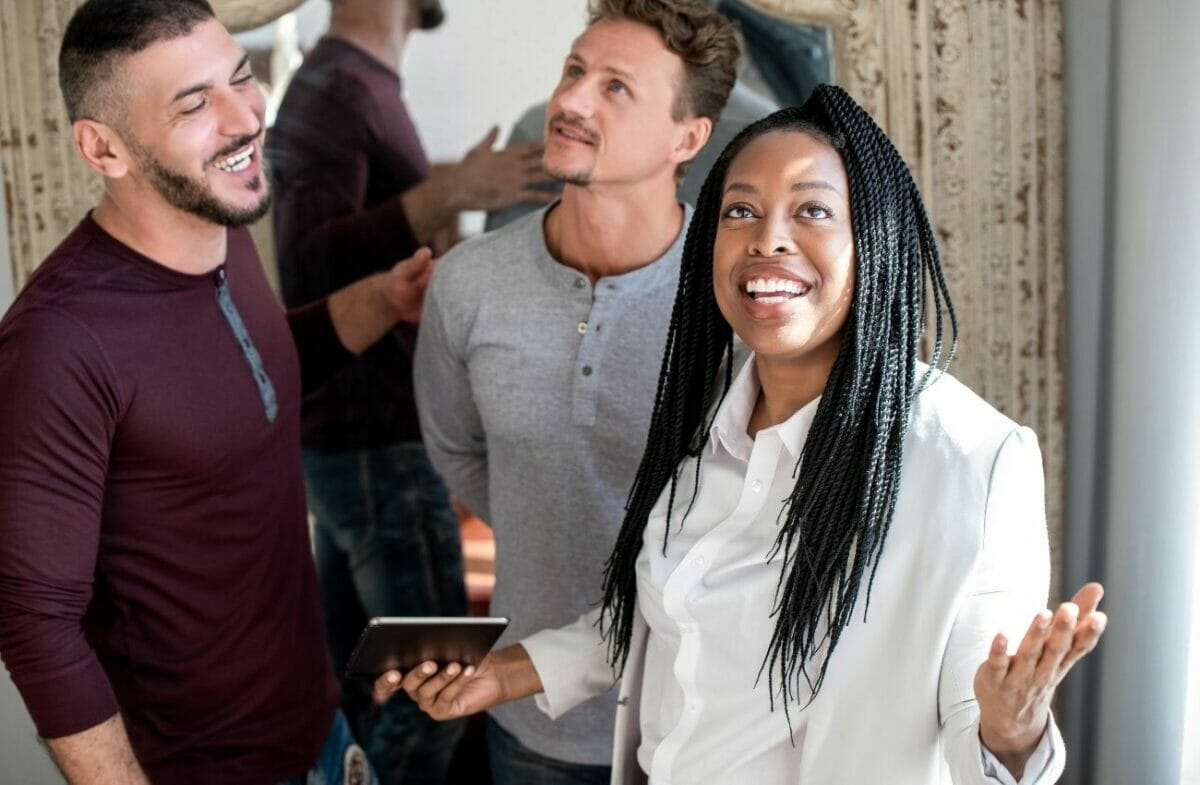 LGBTQ realtors are more likely to be familiar with the diverse communities in their area and know which ones may be best suited to you when looking for a home. That's not to say a heterosexual realtor isn't capable, but they've probably never had to address many of the issues LGBT people face. Rather than just being concerned with how bustling, fashionable, or up-and-coming a neighborhood is (or what it may appear like), gay realtors conduct extensive research into the neighborhoods in which they sell homes to ensure that clients are safe.
It used to be difficult to locate professional LGBT-friendly real estate agents in Pittsburgh, and it was virtually impossible to find one if you were relocating here from out of state and didn't have access to a local referral. You no longer have to search for a realtor without knowing whether or not they are accepting of others because you can use a list of gay, lesbian, and gay-friendly agents in Pittsburgh to do all of your homework for you.
Simply go to the page, and you'll be presented with a free list of gay, lesbian, and gay-friendly agents who can help you with your relocation as well as other useful information like LGBT+friendly schools, shopping, storage firms, tradesmen, and more. Read the biographies of LGBT real estate agents, then choose the one who is right for you. It's critical that you find someone who will be by your side and support you and your family during one of life's most exciting occasions.
Even better, there is no hidden motive, cost, or obligation whatsoever!