Kansas City is celebreated for jazz music and barbecue, but if you're moving there, there's much more you should know. Kansas City is well known to be the home of diverse interesting places in the country and whatever information you're looking for, you're bound to find it here.
As a member of the LGBTQ+ community, one of the first things you will notice about the metropolis is that is friendly and welcoming, and possesses a wealth of neighborhoods that are of interest to the queer community at large.
Like all major US cities, there is a spirited gay scene here (if you know where to look), and this is something a gay realtor in Kansas City can help you navigate as you find your new perfect home here.
This article will cover different aspects of moving to LGBTQ Kansas City so read on to find out more about your next gay neighborhood!
Oh – and leave all your preconceptions at the door, because (spoiler alert) moving to LGBT Kansas City is not what you think!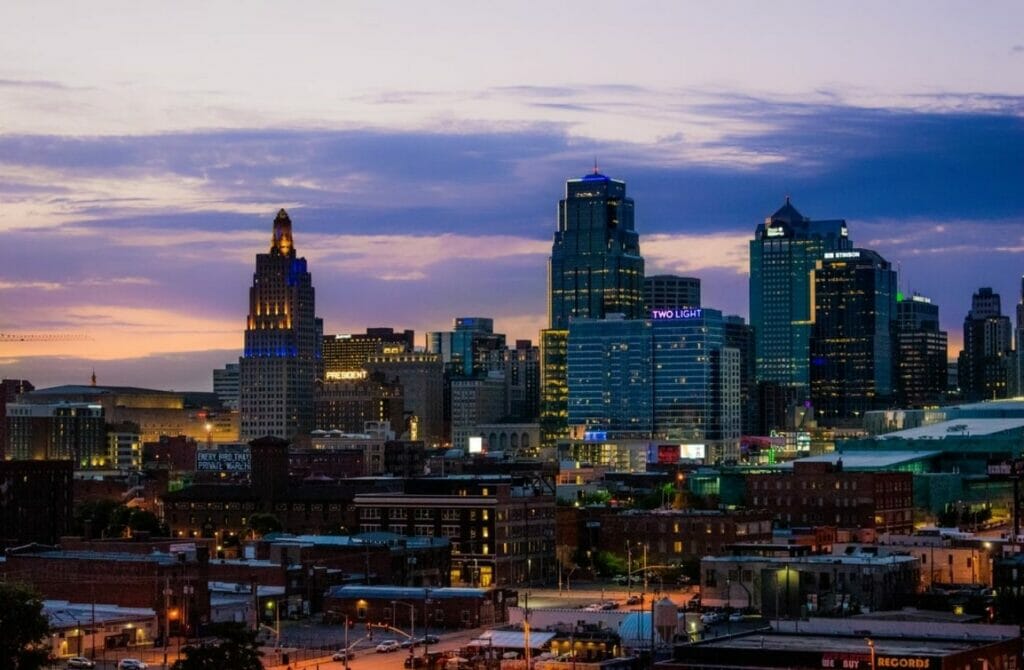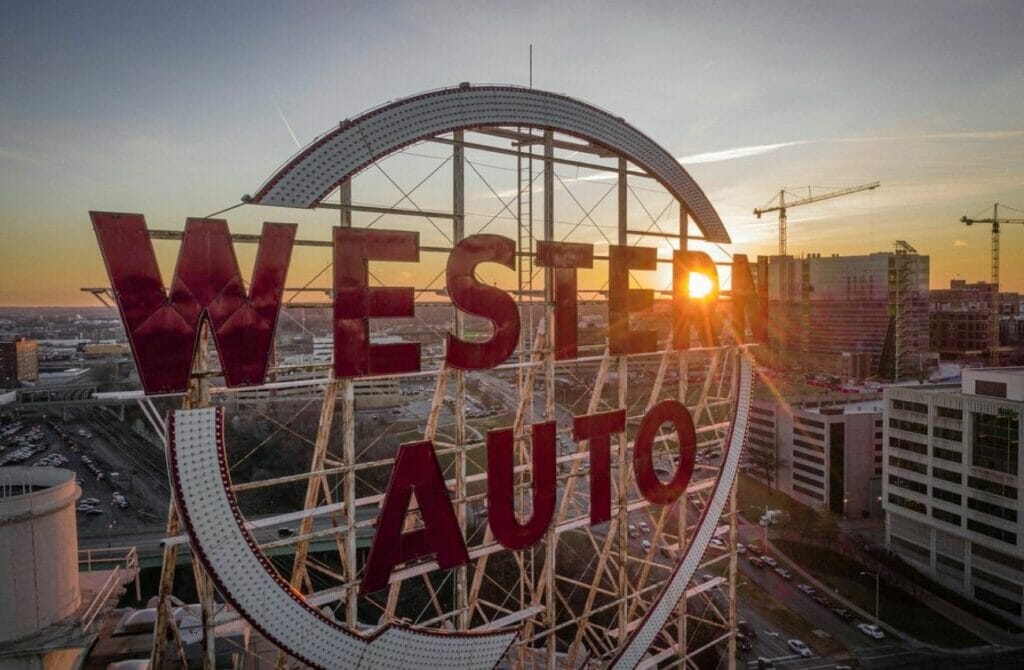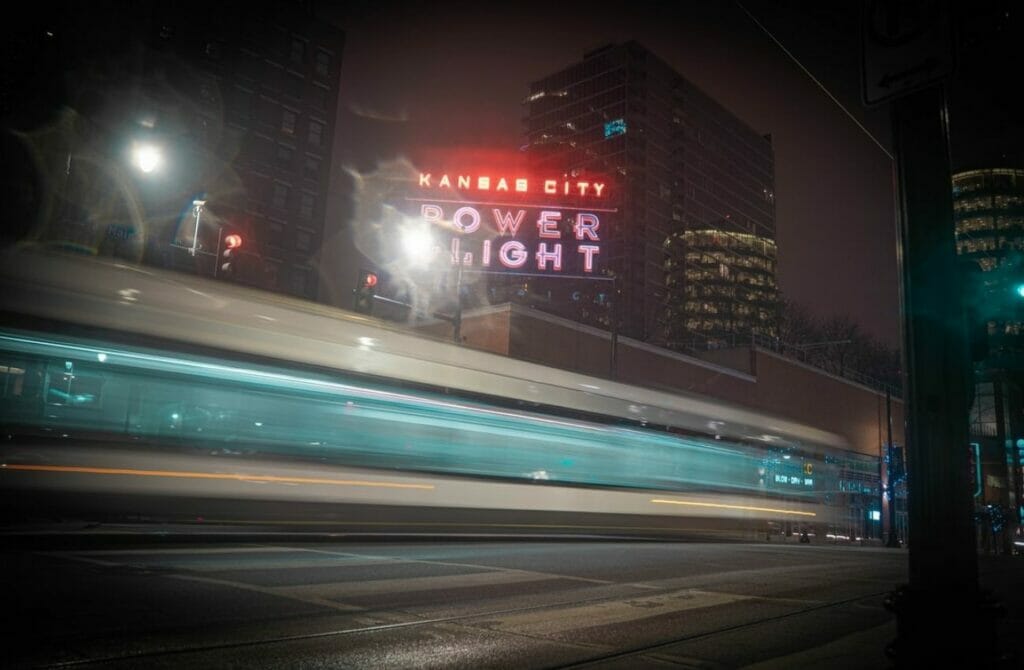 Highlights of Moving to LGBTQ Kansas City
Kansas City is a wonderful place to live, whether you're LGBTQ or not! Thanks to a quirky-yet-highly-engaged gay community/scene, including a few spots of the city's most popular neighborhoods, securing a move here will allow you to meet people with similar interests.
You can find pretty much anything within the city limits. Whether it's bars, coffee shops, or brunch, there are plenty of things to look forward to when moving to Kansas City. Whether it's the vibrant job market, fun recreation, and entertainment opportunities, or excellent climate, there's something for everyone.
Before we get into the nitty-gritty, let's take a look at some of the highlights that make up this marvelous city.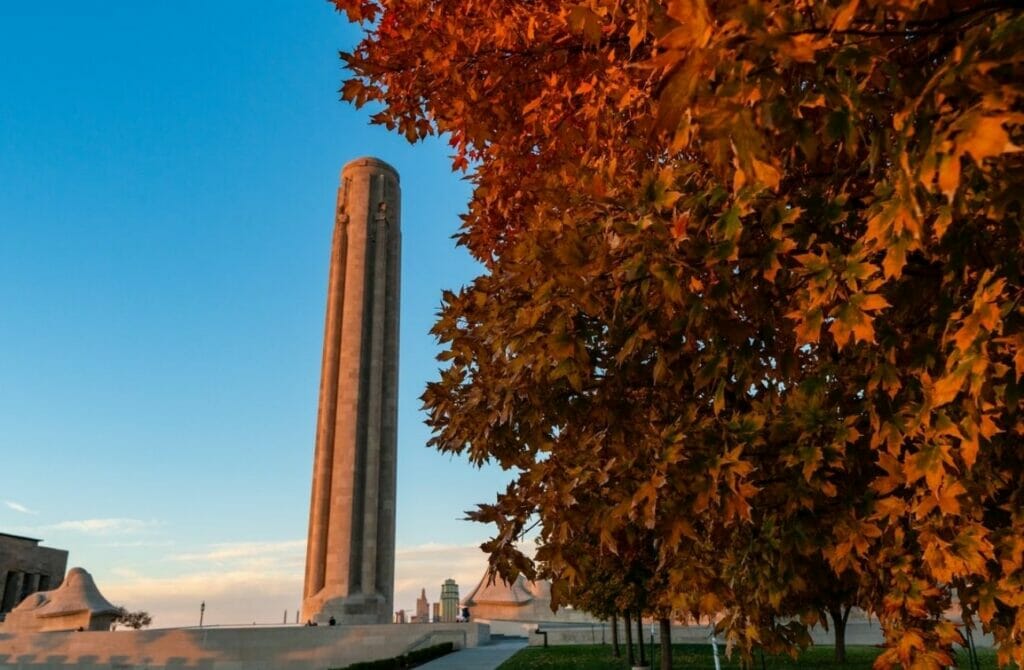 Great job market
Kansas City has a lower employment rate than the national average, it is a vital part of the transportation, agribusiness, distribution, and warehousing industries.
At the heart of the city's economy is the federal government, beef processing, and banking. In addition, several high-tech companies have made their home in Kansas City causing it to become one of the most sought-after Midwest cities for tech development.
If you're moving to KCMO (KCMO stands for Kansas City Management Office so Kansas City, Missouri) because of the job market, there are plenty of companies such as H&R Block, K12itc, Homebase, and Red Nova Labs. Kansas City is also one of the best cities for entrepreneurs looking to launch their businesses.
Great entertainment and recreation opportunities
Kansas City is home to an NFL team, the KC Royals who are MLB World Champions for 2015, a pro rugby team, and both men and women's pro soccer teams. There are plenty of family-friendly attractions in Kansas if you're moving with your family including the Crown Center complex, Worlds of Fun Theme Park, theaters, and specialty museums.
Four-Seasons Climate
If experiencing all four seasons is important to you, Kansas City will not disappoint. The summers in KCMO are hot and humid, which are perfect for lazing around the pool and enjoying barbecues with loved ones.
The winters are dry, cold, and snowy, while flowers have an opportunity to blossom in the city during the spring.
Diversity
The population of Kansas City is relatively diverse and friendly. More than 500,000 people of the city are of different races with the majority of them being of Somali, Congolese, and Sudanese origin.
Locals of KCMO will tell you that the diversity of the city makes for a variety of options when it comes to cuisine.
Picturesque Scenery
You're definitely going to love the beautiful scenery that comes with Kansas City. Kansas City is home to more than 200 fountains of all sizes that are all free to enjoy and the 151 miles of interconnected roads are something to be glad for when it comes to getting around.
Kansas City boulevards are lush and green and a beautiful sight to behold that you will never grow tired of.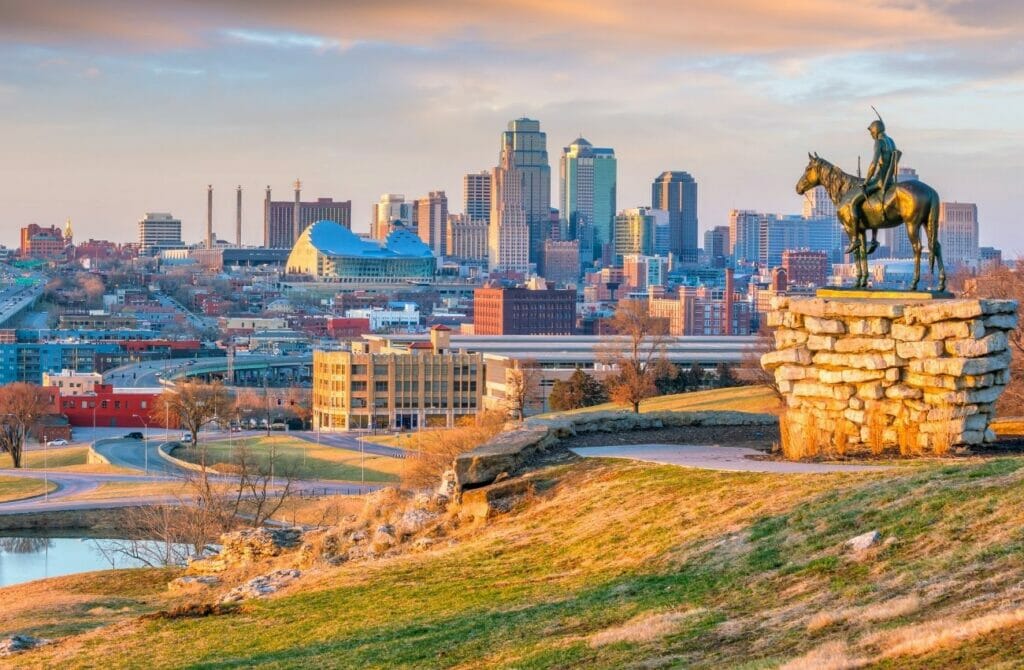 Does Kansas City Embrace The LGBTQ Community?
Kansas City is a relatively gay-friendly city and if you choose to move here, you will find an accepting and affirming community. There are plenty of LGBTQ resources, businesses to support, neighborhoods where you can find a sense of community, and events just for the LGBTQ community.
In 2020, Kansas City leadership along with local LGBTQ activists came together to form the city and Missouri's first LGBTQ Commission Ordinance 200907. This policy was passed during a Legislative Session held by the City's Council and co-sponsored by Councilwoman Andrea Bough, and Councilman Eric Bunch.
This commission was formed in collaboration with more than 60 LGBTQ organizations that provided valuable insights and feedback to advocates and policy authors by making recommendations for leadership of the Commission focused on representation and diversity for the LGBTQ+ community.
This is not to say Kansas City is as gay-friendly as other more progressive mid-sized US cities like Tucson, Sacramento, or Seattle … but it has come a long way in recent years and we see the trend only continuing in the future.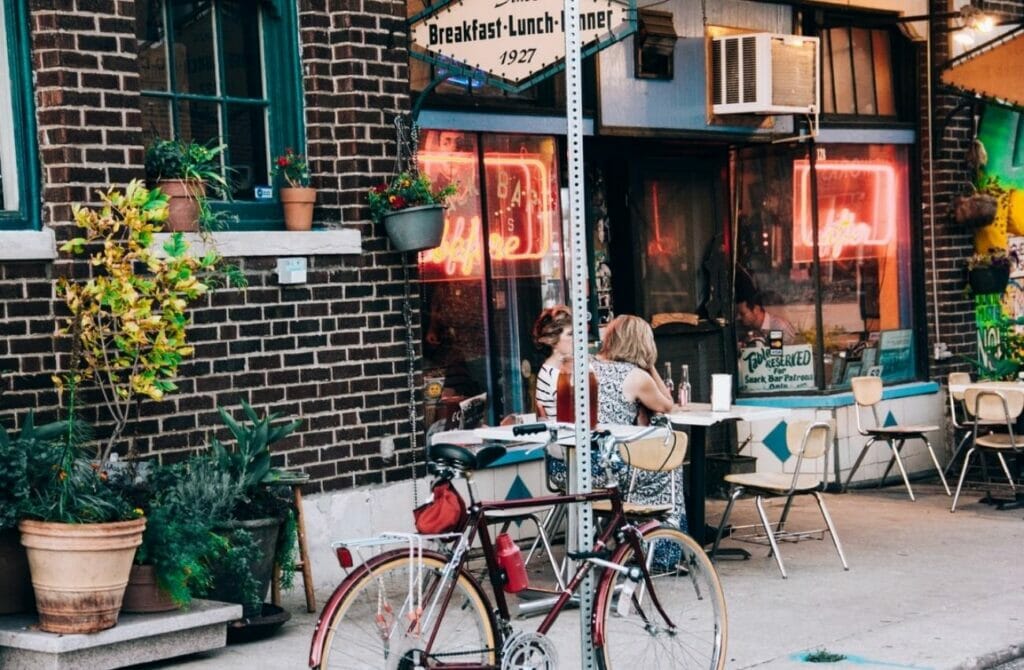 Is Kansas City An Expensive City To Move To?
The general lifestyle of KCMO is affordable. The cost of living is 2.5% less than the national average and this ranges from housing to gas, and utilities. The affordable cost of living is one of the main reasons why people move to this beautiful city and there are tons of options for living spaces at different prices.
The median price for rent for a one-bedroom apartment in Kansas City is $996 and $1,186 for a two-bedroom apartment. While there was a significant increase in prices at the beginning of 2021, rent prices in the City of Fountains are still projected to go up, which means that rentals are widely sought after.
Here are some basic costs to consider before the big move to Kansas City:
Housing: The housing market in Kansas City has witnessed steady growth each year with an 18.5% increase.
Healthcare: A single adult should be prepared to pay an average of $2,681 each year for medical care. Costs go up to $8,511 for two adults with two children.
Utilities: Basic utilities in the Heart of America include colling, heating, garbage, electricity, and water that could run up to $181 for a 915 square foot apartment. Internet with unlimited data will cost you an additional $60.
Groceries: Groceries in Kansas City cost 3% less than the U.S. National average.
Transportation: Transportation costs in KCMO can put a dent in your wallet especially if you're traveling to a location every single day. However, car repairs, filling your tank, and paying tolls will cost you less than 11% of the national average.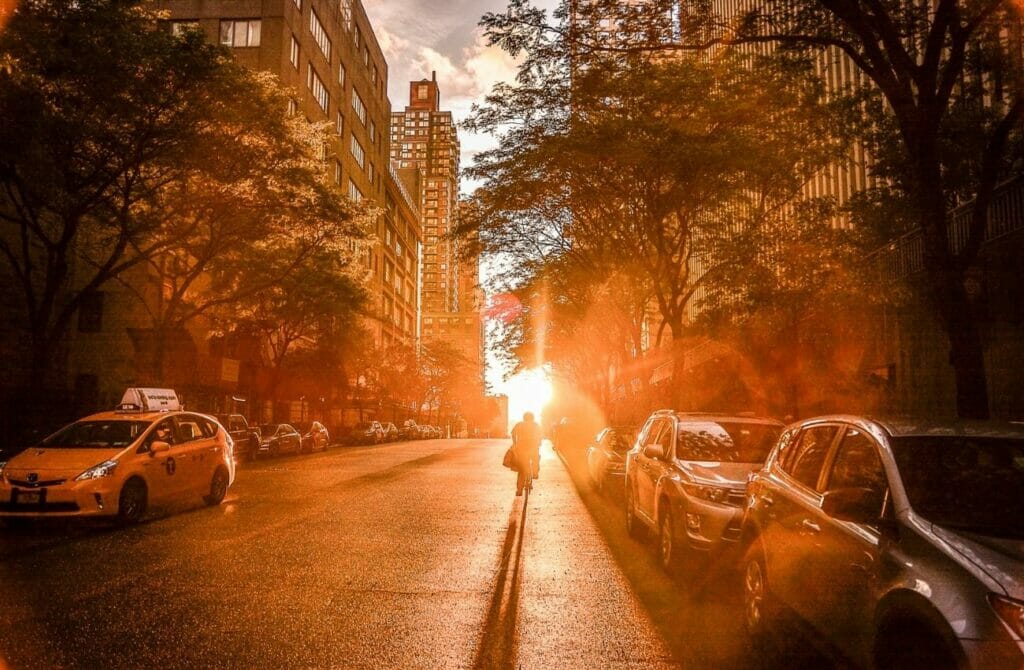 The Best Gay Neighborhoods in Kansas City
When relocating to LGBTQ Kansas City, you should be aware that there are a few areas that are close to all the fantastic gay clubs and nightlife, allowing you to pull your U-Haul up to your new house in a gay-friendly neighborhood or part of town.
If you're a lesbian, gay, bisexual, transgender, or otherwise queer person soliciting a welcoming neighborhood with facilities you'll cherish, start with these top gay and gay-friendly Kansas City neighborhoods to discover your perfect new home, each with its distinguished personality.
Give yourself enough time to acquaint yourself with Kansas City's diverse personalities, and remember that this city offers something for everyone – LGBTQ or not!
Or speak to a local LGBT real estate agent for a more detailed understanding of the best options today.
Most areas in this city would welcome you, but let's take a look at the handful of the more fabulously gay areas in Kansas City are and talk about the Kansas City gayborhood where you might feel most at home!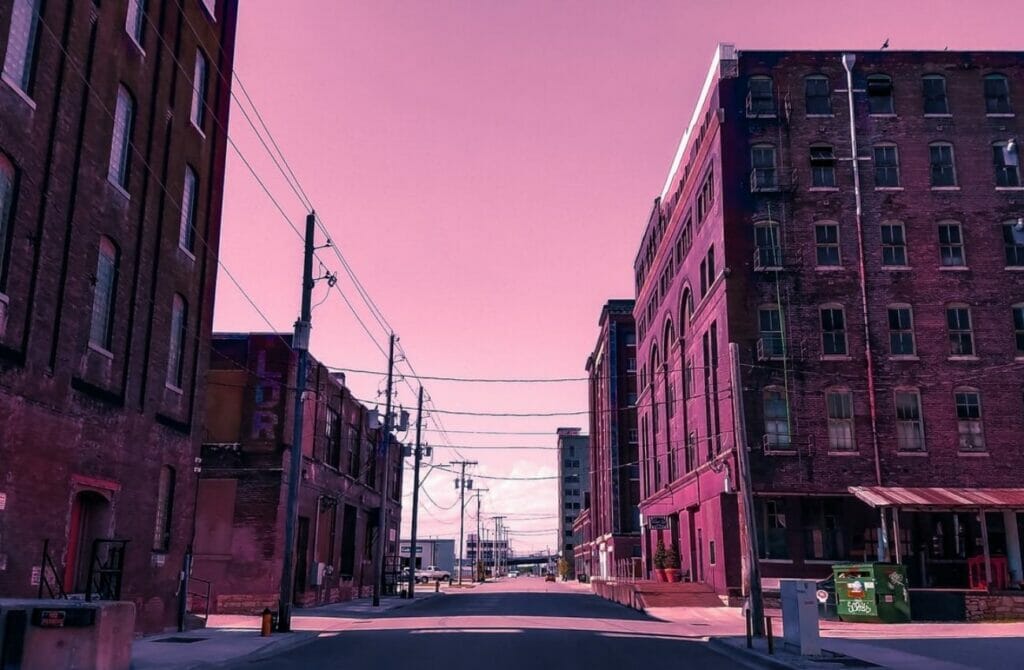 Old Briarcliff
Old Briarcliff is located five minutes from Kansas City downtown. The neighborhood features vibrant restaurants, shops, and is popular for its neighborhood parties. Old Briarcliff is home to some very unique architecture and single-family homes.
Prices can range from $100,000 to $500,000.
The Historic Northeast
This area of KCMO is a picturesque neighborhood that is made up of restored Victorian-style homes. The neighborhood is located a few minutes from Kansas City and is within walking distance of restaurants and different options for entertainment spots.
Homes in the Historic Northeast come in a range of prices and there's something for everyone.
Brookside
Brookside neighborhood is popular with single, young, LGBTQ professionals. The area is full of impressive homes and vibrant restaurants and coffee shops. There are also art festivals and farmers' markets in this area.
Lawrence
Lawrence is a neighborhood that will offer you a strong sense of community while still giving you access to amenities that come with a metropolitan area. The neighborhood is located west of Kansas City and east of Topeka. Lawrence comes with a rich history and various cultural experiences.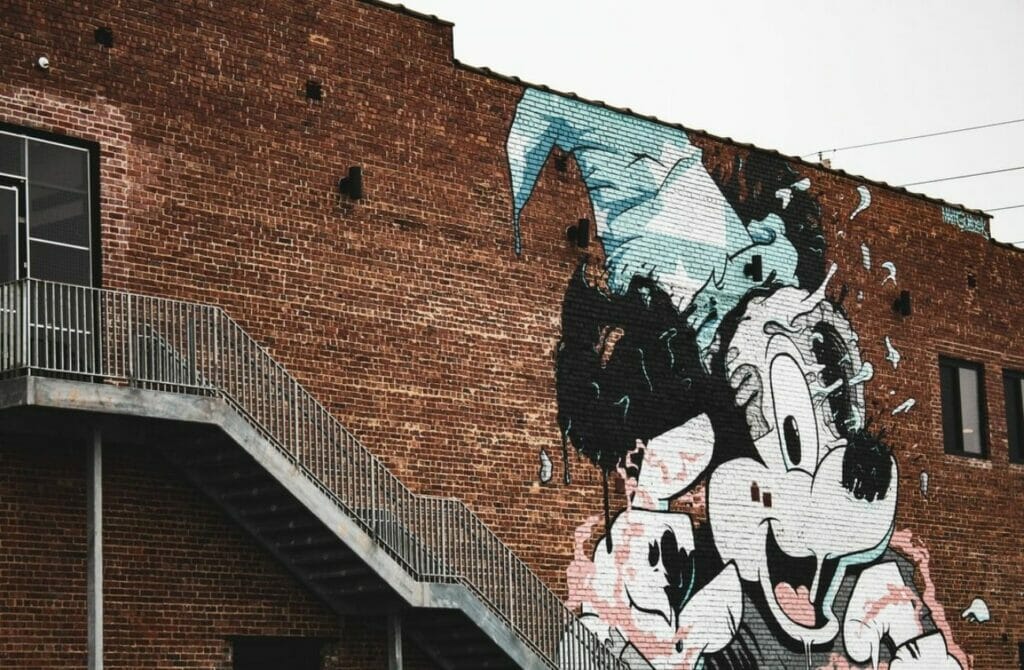 LGBTQ+ Community Organizations in Kansas City
There are plenty of organizations in Kansas City aimed at nurturing, providing support, and offering a sense of community to the LGBTQ population within the city. Wherever you live, it's vital that you give your support to such organizations in different capacities so they can reach other more vulnerable people within the community. After all, we are stronger together and everyone needs a helping hand at some point.
Take a look at some that might be of interest to you.
Heartland Men's Chorus
If you're interested in reaching out to a diverse audience and building community, while taking part in men's choral music, you might want to be a part of the Heartland Men's Chorus.
The members of this amazing organization come together to volunteer and make music as a non-profit collection of gay-sensitive and gay people who make an outstanding cultural contribution to KCMO's community.
PFLAG Kansas City
PFLAG Kansas City is the local chapter of the largest U.S grassroots LGBTQ organization. Its mission is to celebrate, uplift, and advocate for the rights of the community, its allies, friends, and families.
The Kansas City Center For Inclusion
The Kansas City Center for Inclusion was founded in 2017 as the city's LGBTQ+9 community and resource center.
The mission of the organization is to provide members of the LGBTQ community a safe space where they can get together for activities, resources, and education while they support the unity of the community in the Kansas region.
KCProud
KCProud is an LGBTQ+ Employee Resource Group that educated the cities leaders, supports its staff, and partners with multiple volunteer organizations.
Kansas City Center for Inclusion
Kansas City Center for Inclusion offers a supportive and safe space for youth and adults in the LGBTQIA+ community. it offers access to technology, community resources, and a space for meetups and small events.
Camp Magazine
Camp Magazine is the voice for LGBTQ communities and their allies in Kansas City. It is a monthly magazine that brings members of the community letters, editorials, and news.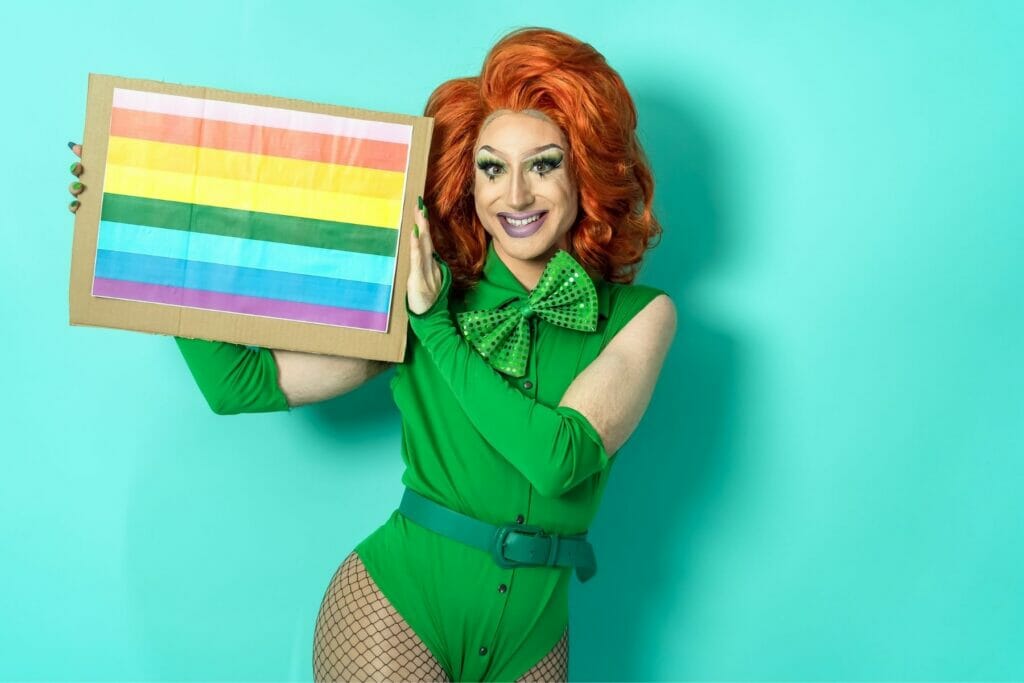 Regular LGBT Events in Kansas City
Most of the time, when you move to a new city, you will need to make new friends and network so you can get to know the local community.
Check out some of these exciting LGBTQ events that will help you do just that in Kansas City.
Kansas City Pride Fest
This event is held in October each year and is the city's annual pride celebration. The event features parades, fun events, and celebrations that honor the LGBTQ+ community in Kansas.
Weekly events at Missy B's
If you're one to stick to a single location, the weekly shows at Missy B's have you covered. They have a themed night on each day of the week as follows:
Monday- Open mic from 10pm
Tuesday- Comedy Cabaret and karaoke night
Wednesday- Cantata Cabaret then late-night Karaoke
Thursday- A night of circus and burlesque then late-night karaoke
Friday- The stars of the 39th street
Saturday- Same as Friday
Sunday- Karaoke night
Queer Bar Takeover
Running every second Saturday of the month, Queer Bar Takeover KC pops up in different locations of the city by taking over typically straight bars and turning them into a queer haven.
Hamburger Mary's Burgers and Bingo
Hamburger Mary's isn't your ordinary burger restaurant – this unique chain of diners offers an experience catered toward the LGBTQ community that you can't find anywhere else. In addition to a menu of American diner classics, you'll find a fun and flamboyant atmosphere with plenty of nightly entertainment, social activities, and of course, tons of drinks to choose from.
There are many Hamburger Mary's locations around the country, but each is independently operated for a more authentic experience. Hamburger Mary's in Kansas hosts different events such as bingo on all nights of the week and you'll want to plan a night out here not long after moving to LGBT Kansas City.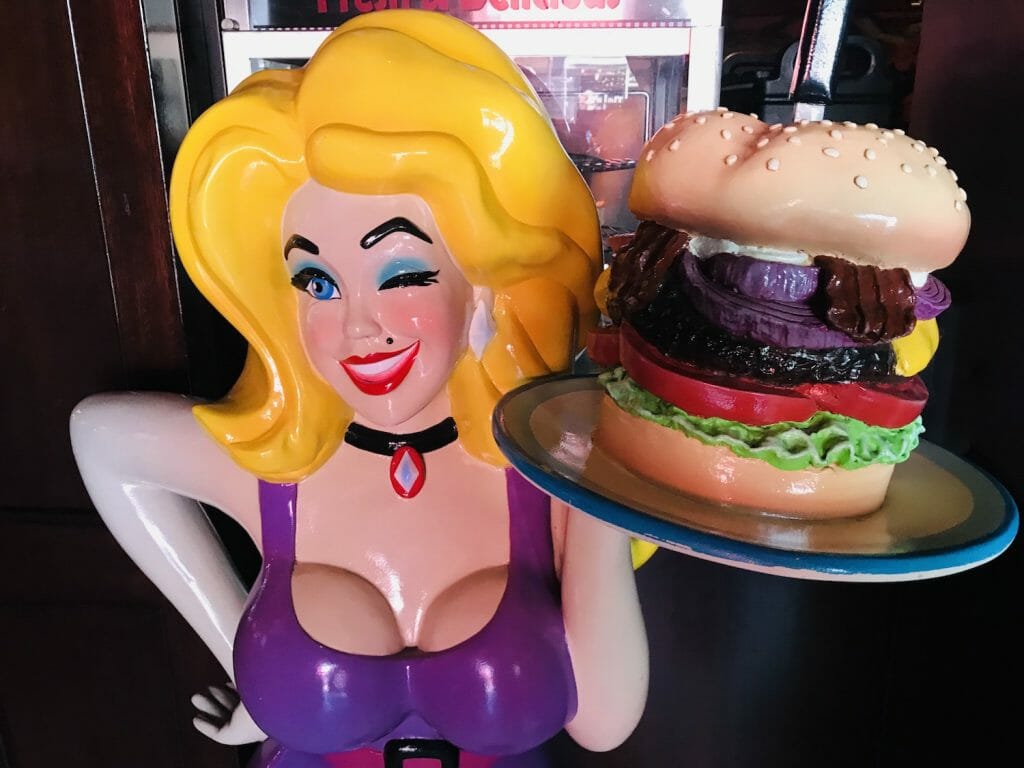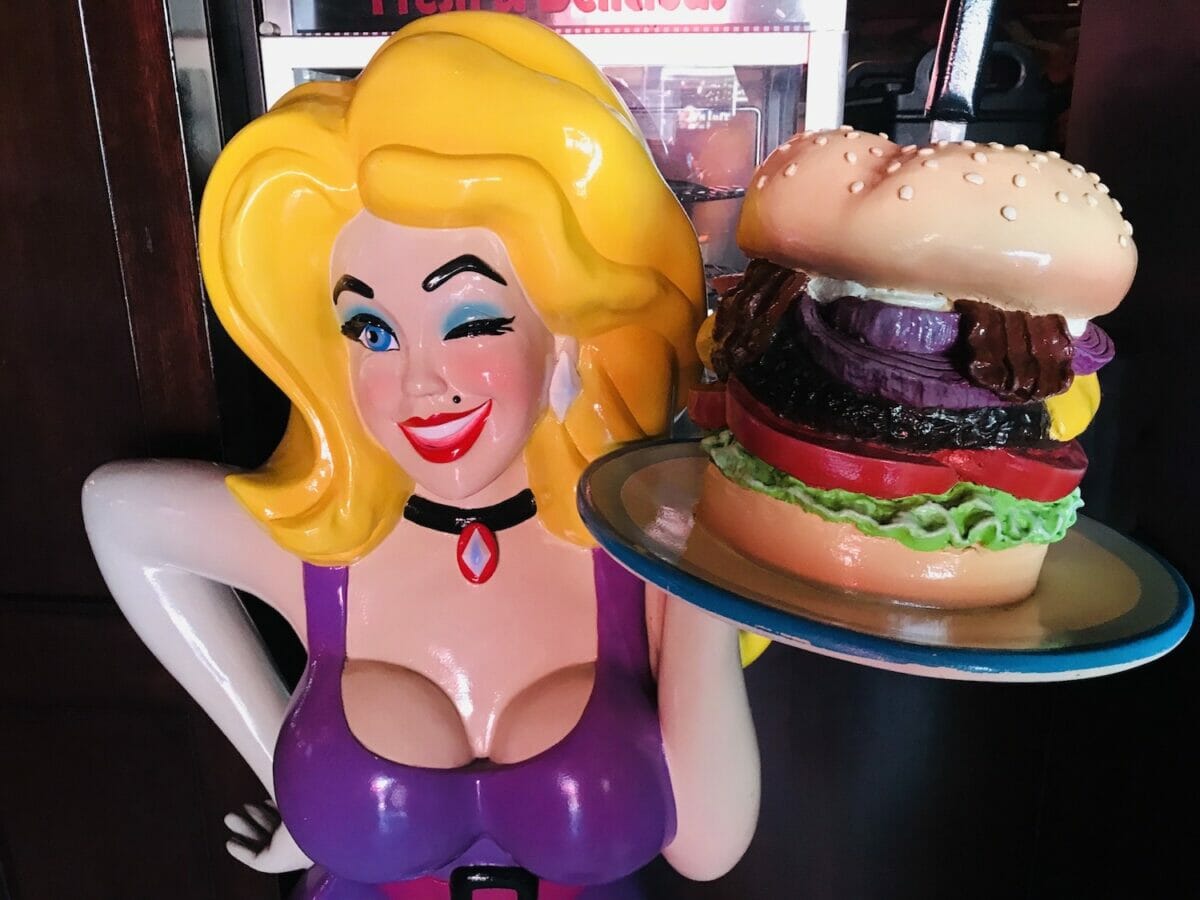 LGBT Owned Businesses in Kansas City
When you've got the chance to do business with an LGBTQ enterprise, it only makes sense that you jump on it. One of the ways that the LGBTQ community can have an identity is by creating a safe space where we can relax, groom, dine, and come together without fear.
As a result, it's important that we as members of the LGBTQ community support each other's dreams and in extension, businesses. With that said, here are some LGBT-owned businesses you can support in Kansas City.
JAG Photography
If you're on the hunt for a photography company to capture all your sweet memories, JAG photography is your go-to business. JAG Photography, has the skills and desire to help you meet all your photo needs.
Ragazza Food and Wine
Ragazza Food and Wine is owned by Laura Norris. The establishment opened its original location in 2013 and has been serving up a wide selection of Italian wines and family recipes since. Ragazza Food and Wine is dedicated to maintaining a quality standard of service while offering a cozy sitting area within walking distance of the Plaza and Westport.
Hair by Timoteo
Need a unique hairdo? The team at The Lush Salon has got your back! Hair by Timoteo is owned by Timothy Aguilar who is originally from Alaska. He brings authentic individuality from the Last Frontier and unmatched creativity from the Northern lights to the team at The Lush salon.
Mid Coast Modern
Whether you're looking for gifts or unique items to add to your personal collection, Mid Coast Modern has everything you need. From apparel, design-centric goods for your home, limited edition gifts, or artwork, and jewelry, there's a whole lot to choose from.
Final Thoughts on Moving to LGBTQ Kansas
Whether you're looking for a city that will offer you upward job mobility, fun events, and recreational opportunities, an affordable cost of living, or all four seasons, Kansas City could be what you're looking for.
The City of Fountain will provide you with the vibrant community you're looking for while also giving you the chance to explore the outdoors, history, and network with like-minded people. All you've got to do is ask, and you will receive.
The best thing you can do to uncover LGBTQ Kansas City is to take a deep dive and discover the scene for yourself by living in a queer-friendly area, attending local LGBT businesses and events, and getting involved in LGBT community organizations and sports teams.
Do this, and we promise moving to LGBT Kansas City will be more enjoyable and you'll quickly connect with like-minded people to add to your chosen family here.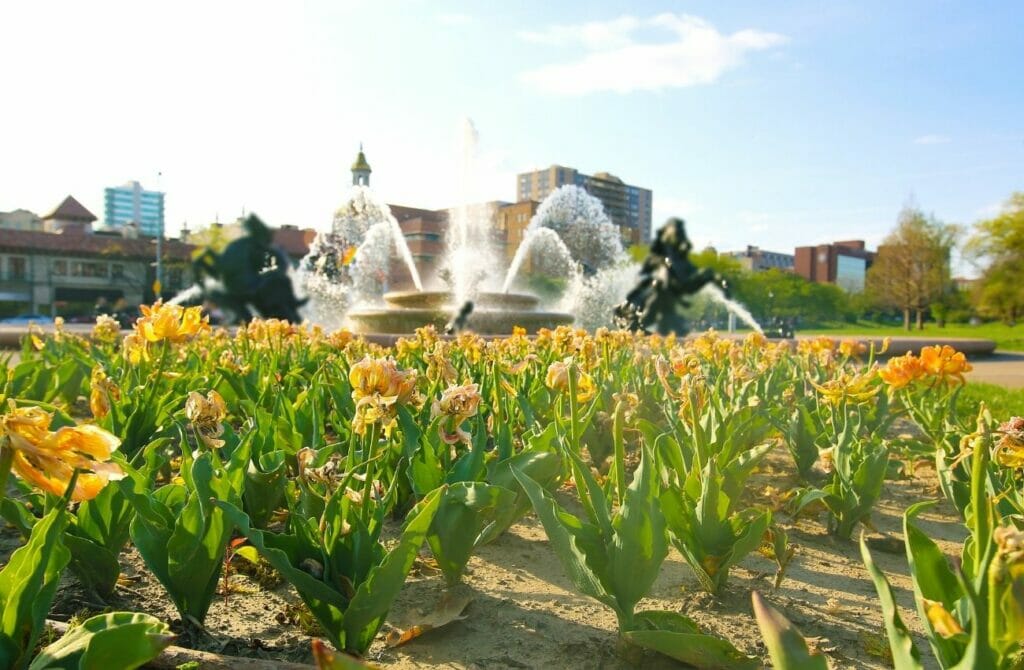 Finding Gay Realtors In Kansas City Kansas
Why would you consider someone's sexuality when searching for the perfect realtor? This might sound a little odd at first, but there are plenty of reasons why a gay realtor in Kansas City is your best bet in looking for the home of your dreams.
After all, when it comes to one of life's most significant purchases, it is not too much to ask to be assured of fair, equal, and honest representation by someone that knows the unique needs and desires of the queer community.
Worst, many people (including up to a 1/3 of Americans) still don't believe our community merits protection and dignity in housing, adoption, employment, and other sectors of life.
So it is no wonder that reports of discomfort, needless difficulty, unenthusiastic representation, or even outright hostility are rampant from LGBT individuals using everyday realtors. Everyone should be assured of a pleasant, smooth home buying or selling experience while being fully represented – and that is why we believe you should let a gay realtor help you find your next home.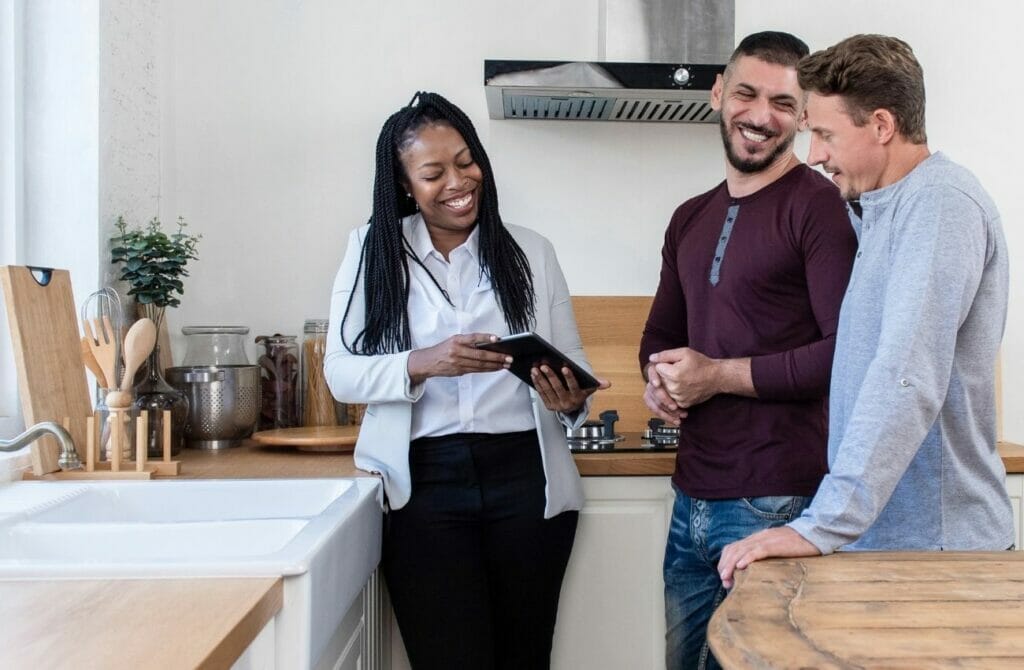 Gay realtors tend to have an understanding of the different neighborhoods in their area and know which ones they should select houses from. Now that's not to say a straight realtor isn't good enough for the job, but they've likely never had to consider some of the things queer people do. Instead of just being concerned by how busy, trendy, or up-and-coming a neighborhood is (or what it may look like), gay realtors do a deep dive into the areas they sell houses in to make sure they are safe for their clients.
In the past, it was challenging to find professional LGBT-friendly real estate agents in Kansas City, and almost impossible to find one if you were moving here from across the country and without access to a recommendation from a local. Thankfully, you no longer have to hunt for a realtor without knowing if they are accepting of others, as you can use a directory of gay, lesbian, and gay-friendly agents in Kansas City to do all the legwork for you.
Just visit the page, and you'll instantly be presented with a free list of gay, lesbian, and gay-friendly agents who could not only assist you with your move but also provide other beneficial information such as help with LGBT+friendly schools, shopping, storage companies, contractors, etc.
Read the gay real estate agent bios and choose the agent that is best for you. It is vital that you seek out someone who will stand by you and support you and your family in one of the most exciting times in your life.
Even better, there is never any hidden agenda, cost, or obligation!