Charlotte is also known as Queen City. It was named by King George after his wife when England still had colonies. While Charlotte has deep historical roots, there's no doubting its relatively progressive nature and the city is constantly evolving.
Charlotte has a blooming cultural scene and while this might make it sound like the city features an eclectic gay life with lavish queer parties at every corner, the truth is, while there is a gay scene, it isn't as big.
Unlike in Seattle, San Juan, or Minneapolis, the queer scene here is much more low-key which is why a gay realtor in Charlotte is worth their weight in gold as they can help you navigate as you find your new perfect home here in the most gay-friendly neighborhood.
However, this somewhat hidden LGBT scene doesn't mean that you should be nervous about making the move to this beautiful city. Most people are friendly towards the LGBTQ community and you will find services, shops, and establishments proudly serving our community.
This article will cover different aspects of moving to LGBTQ Charlotte so read on to find out more about your next gay neighborhood!
Oh – and leave all your preconceptions at the door, because (spoiler alert) moving to LGBT Charlotte is not what you think!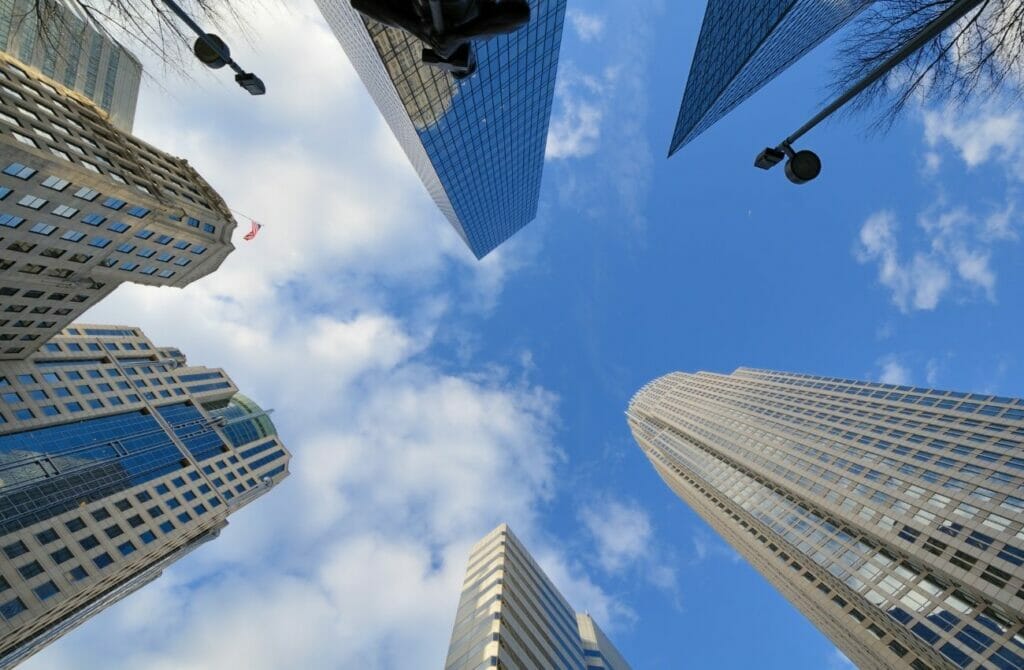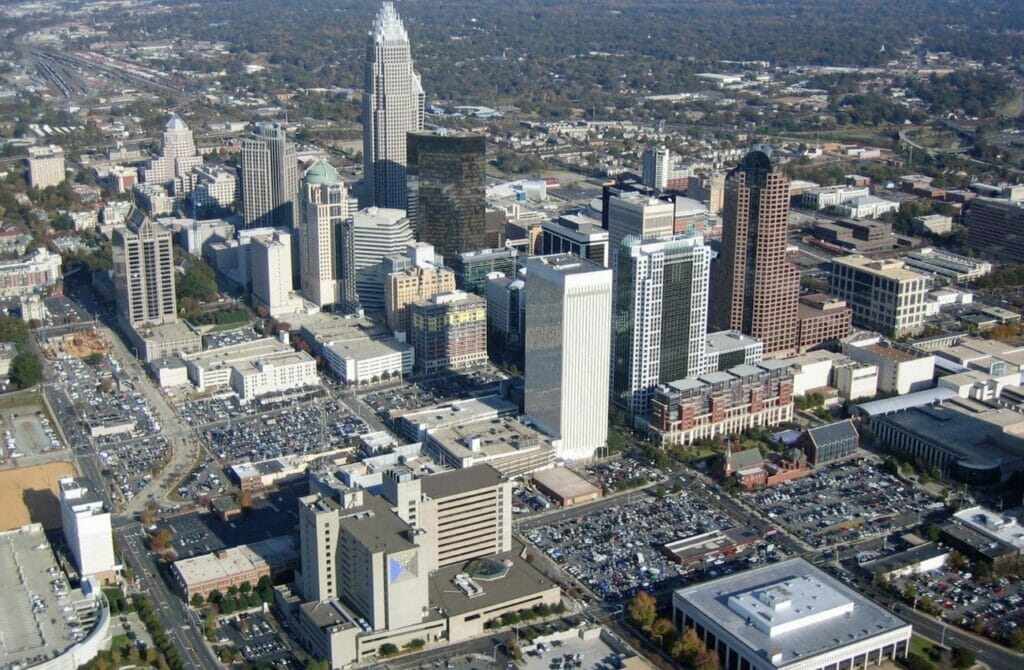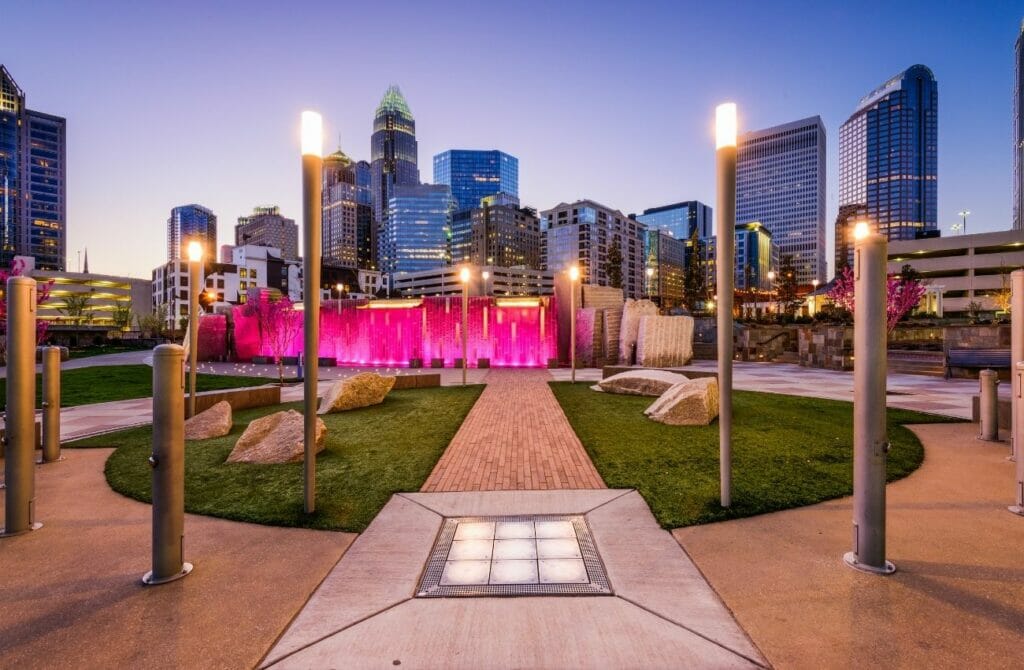 Highlights Of Moving To LGBT Charlotte
Charlotte is a superb place to live, whether you're LGBTQ or not! And thanks to a quirky-yet-highly-engaged gay scene, including a few fabulous queer locations of interest in the city's most popular neighborhoods, securing a move here will allow you to meet people with similar interests.
You can find pretty much anything that your heart desires here. Whether it's fun bars, cute coffee shops, or boozing brunch spots, there are plenty of things to look forward to when moving to LGBT Charlotte.
Before we get into the nitty-gritty, let's take a look at some of the highlights that make up this fantastic city.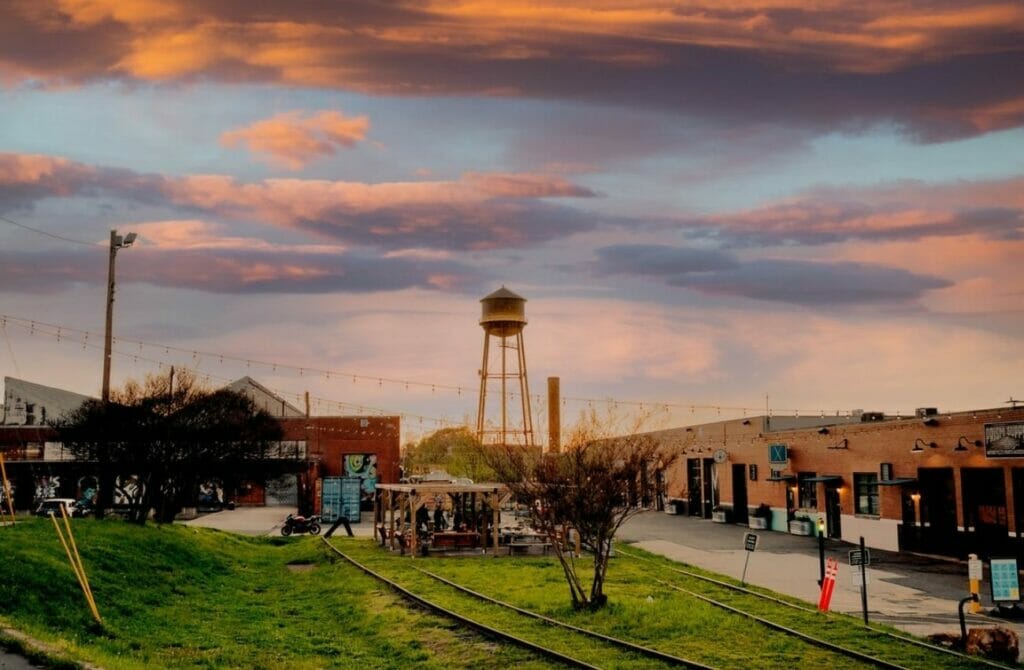 Unpredictable weather awaits you
we don't mean to scare you, but the truth is, as much as the climate is generally mild in Charlotte, you do have to prepare for all kinds of possibilities. In Charlotte, it's normal for sunny skies to suddenly give in to grey clouds and heavy rain. Summers feature some rainfall and temperatures rarely if ever, go beyond 95 degrees.
May-September is a humid time in Charlotte so you need to prepare adequately, on the other hand, winters are chilly will a few inches of rainfall and 6 inches of snow.
Sports galore
Charlotte is proud to host two professional sports teams- the Panthers (NFL), and the Hornets (NBA). Queen City is also home to three soccer, hockey, and baseball minor league teams and the NASCAR Hall of Fame.
Banking heaven
Charlotte is every finance employee's heaven. The city literally has branches of all banks you could possibly think of. Wachovia and Bank of America both have their headquarters in Charlotte. Charlotte is also home to Fifth Third Bank, New Dominion, First Citizens Bank, and plenty of local credit unions.
Rich history
If you're interested in immersing yourself in the rich history of a city you've moved to, you'll be pleased to learn that Charlotte has preserved and displays its colorful history pretty well.
Charlotte's Civil War and history are on full display at the Levine Museum of the New South and you can visit this museum to gain a little more understanding of Charlotte's Civil War.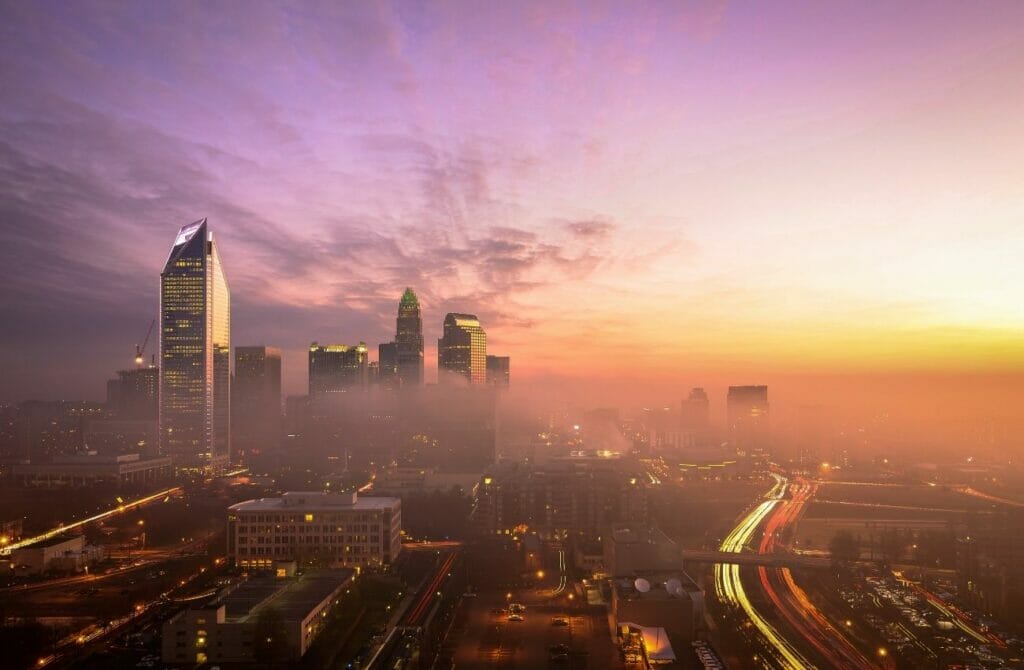 Does Charlotte Embrace the LGBTQ Community?
Charlotte is in second place as the most inclusive, and safest city in North Carolina for the LGBTQ community after Raleigh and the city has a larger gay population than Washington DC and Atlanta.
Charlotte has a 73 score from the Human Rights Campaign 2017 Municipal Equality Index. This score alone proves that Charlotte is one of the best North Carolina cities for the LGBTQ community to move to. The city is progressive and constantly works to ensure the LGBTQ+ community is increasingly visible and has equality in different areas.
In 2021, the City Council of Charlotte, NC passed a nondiscrimination ordinance that protects the city's LGBTQ population from discrimination of any kind. The ordinance includes gender identity, familial status, sexual orientation, natural hairstyle, and pregnancy in the list of classes that are to be protected from discrimination.
People in the LGBTQ community are protected from discrimination in employment, public accommodation, and passenger vehicles for hire.
With these new protections passed, the city can now join others in protecting its LGBTQ residents and those that come to visit the city. After passing this ordinance, Charlotte becomes 10th in North Carolina to pass similar nondiscrimination ordinances. Other areas with similar protections include Carrboro, Apex, Asheville, Chapel Hill, and others.
This is not to say Kansas City is as gay-friendly as other more progressive mid-sized US cities like Tucson, Sacramento, or Cleveland … but it has come a long way in recent years and we see the trend only continuing in the future.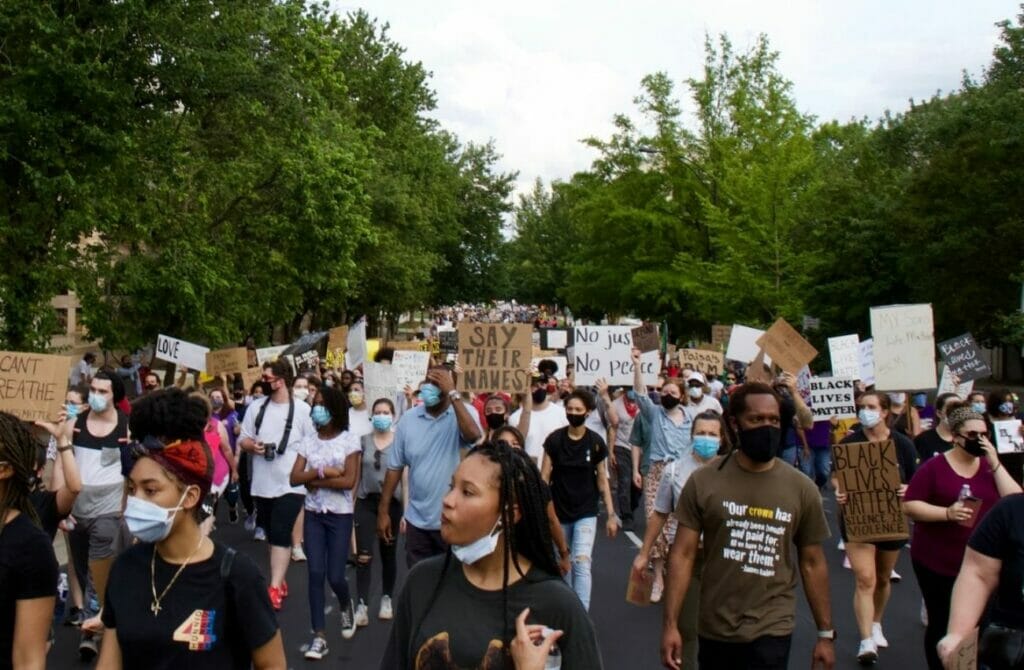 Is Charlotte An Expensive City to Move To?
There's no doubt that the popularity of Charlotte is increasing, and as a result, many people are looking to move to the city. As you decide on whether or not you want to move to the city, it's vital that you consider its cost of living. Charlotte's rent is more affordable than other major cities while utility costs won't put a dent in your wallet too much. On average, residents of Queen City pay $142 for their utilities.
The cost of living in Charlotte is below the country's average and will give you a little more flexibility while you look for your perfect home. While the rent in Charlotte is reasonable, you should bear in mind that the city is growing rapidly. However, there's a job market that allows residents to find the city desirable. The cost of living in Charlotte is 5% lower than the country's average.
Here are a few costs that will help you understand how much money you will be expected to pay for the basics.
Housing, utilities, and transportation: the housing expenses in Charlotte are 14% lower than the U.S national average. Transport expenses like gas and bus fare are 3% less than the country's average.
Food & Grocery: grocery prices in Charlotte are 6% below the national average.
Healthcare: Charlotte's healthcare is 3% more than the national average.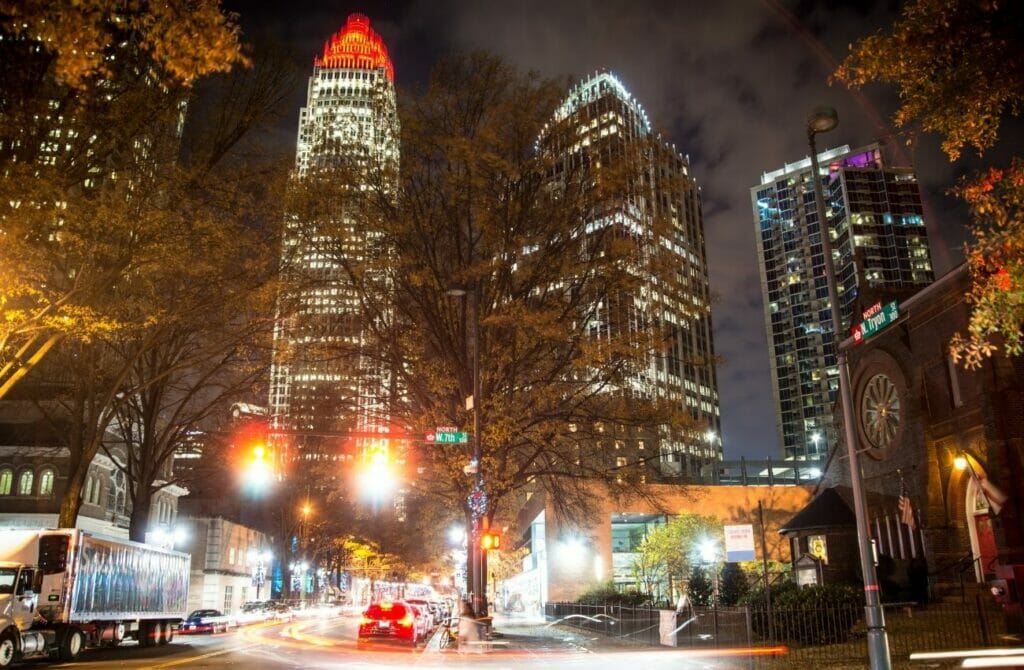 The Best Gay Neighborhoods In Charlotte
When relocating to LGBT Charlotte, you should be aware that there are a few areas that are close to all the gay nightlife, allowing you to conventionally pull your U-Haul up to your new house in a gay-friendly neighborhood or part of town.
If you're a lesbian, gay, bisexual, transgender, or otherwise queer person soliciting a welcoming neighborhood with facilities you'll cherish, start with these top gay and gay-friendly Charlotte neighborhoods to discover your perfect new home, each with its distinguished personality.
Give yourself enough time to acquaint yourself with Charlotte's diverse personalities, and remember that this city offers something for everyone – LGBTQ or not!
Or speak to a local LGBT real estate agent for a more detailed understanding of the best options today.
Most areas in this city would welcome you, but let's take a look at the handful of the more fabulous gay areas in Charlotte are and talk about the Charlotte gayborhood where you might feel most at home!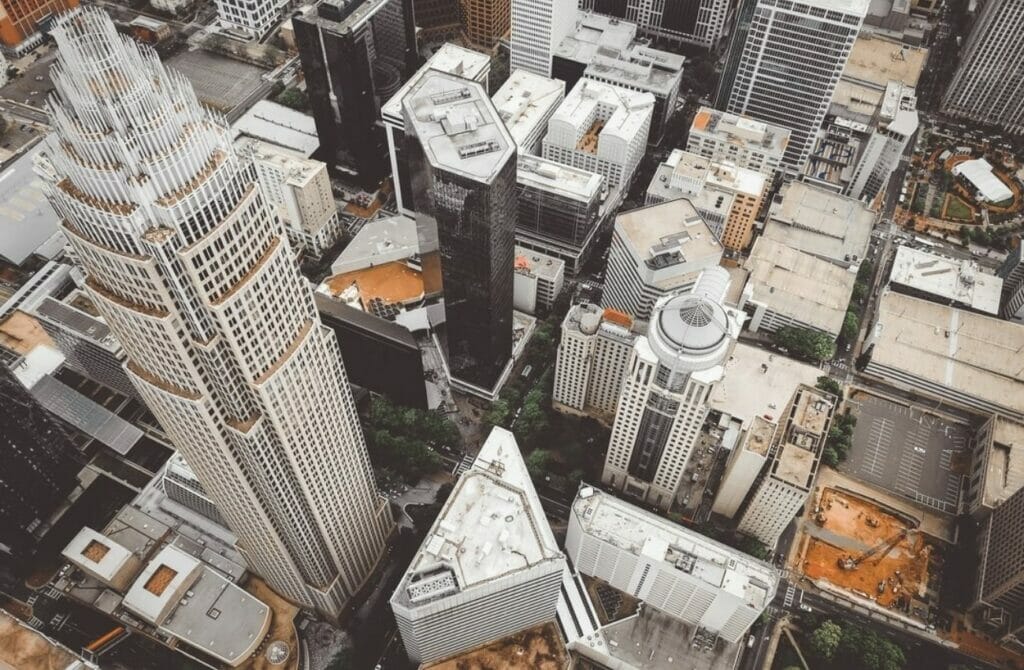 NoDa
NoDa is short for North Davidson. This neighborhood is the city's most popular LGBTQ neighborhood and is also its entertainment and historic arts center. The vibes at NoDa are eclectic and the area is popular for its music venues, endless selection of shops, restaurants, and entertainment spots.
The neighborhood is north of the city center if you're driving and features galleries filled with local artwork, colored murals, and is also considered a hipster haven.
Plaza Midwood
Plaza Midwood is an inclusive, hip, quirky, and laid-back neighborhood with an abundance of clubs, restaurants, and music venues. It also boasts a thriving restaurant scene, with comfort food joints, BBQ joints, and several renowned ice cream businesses. Homes in Plaza Midwood are presently selling for around $770,000 on average.
Consider this historic suburb to be the melting point of eclectic inventiveness and classic Southern values. Historic homes and businesses sit underneath a canopy of hundred-year-old trees on one block, while street art resale stores peddle secondhand items on the next.
Plaza Midwood has everything for everyone, from breweries to book stores to BBQ places and all in between.
South End
South End is known for its vibrant nightlife pubs, an exceptional collection of shops and restaurants as well as craft breweries. It's the home of Charlotte Rail Trail which runners, cyclists, and walkers love. The median price for homes in this area is $530,000.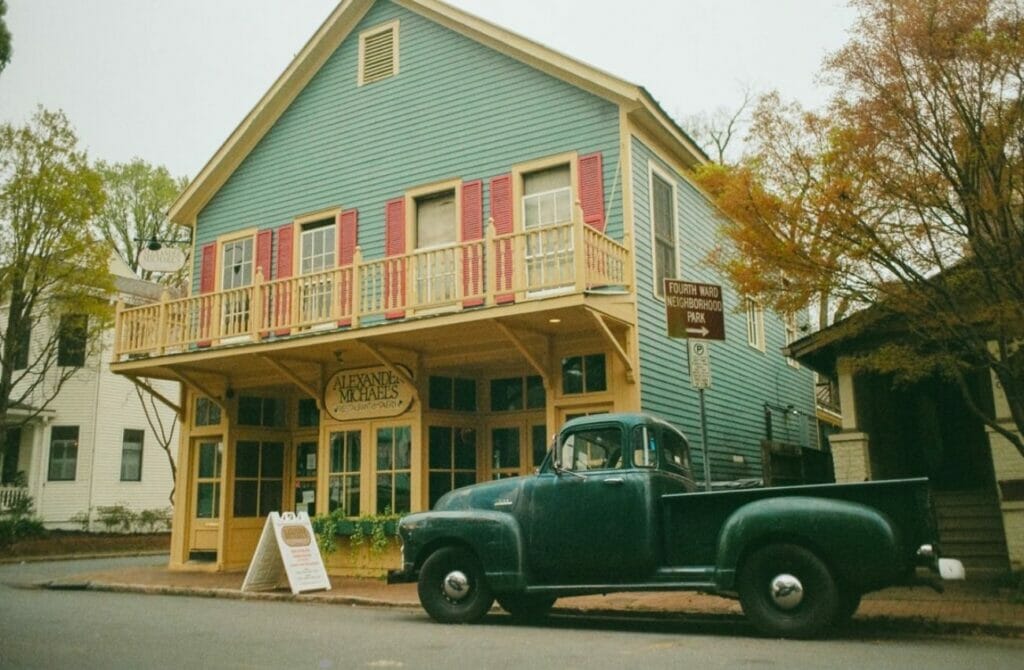 LGBTQ+ Community Organizations In Charlotte
Wherever you live, it's vital that you give your support to such organizations in different capacities so they can reach other more vulnerable people within the community. After all, we are stronger together and everyone needs a helping hand at some point.
There are a number of LGBTQ+ community organizations in Charlotte for you to join and support. Here are a few that would be great to look at.
The Charlotte LGBT Chamber of Commerce
The Charlotte LGBT Chamber of Commerce was founded in 1992 with the goal of forming a commercial partnership for the queer community by providing networking opportunities for the city's lesbian and gay professionals. The Chamber's membership has progressed and increased over the years, and it now offers its members the opportunity to network with others and obtain the visibility they need to succeed.
The Chamber supports several community events and mixers, educational and career development programs, as well as government procurement prospects for its members.
Time Out Youth Center
Time Out Youth Center offers a safe environment for queer and questioning youth to meet and discuss their experiences while also receiving the help they require. The organization hosts weekly events such as drop-in sessions and discussion groups.
Summer campOUT, an annual day camp for LGBTQ youth ages 13 to 20, is also offered by the organization. Attendees appreciate the opportunity to mingle, develop leadership abilities, and volunteer in the community.
Stonewall Sports Charlotte
Stonewall Sports Charlotte is an LGBTQ and ally non-profit sports league known to organize activities such as kickball, volleyball, bowling, and softball for teams. If you're a rugby fan, you're welcome to join Charlotte Royals, which is a gay men's rugby team.
The Lesbian and Gay Community Center of Charlotte
Through events, partnerships, and programs, the Lesbian and Gay Community Center of Charlotte seeks to offer the space and chance to educate, honor, and strengthen the LGBTQ community.
PFLAG Charlotte
PFLAG Charlotte is the local chapter of the national PFLAG organization. It is the biggest grassroots organization of its kind and exists to provide support To the LGBTQ community, their allies, families, and friends so they can educate themselves and others about specific challenges that face the LGBTQ+ community.
Charlotte Pride
Charlotte Pride gets credit for being at the forefront of LGBTQ visibility in the city and North Carolina. The organization hosts events and manages projects, programs, and activities such as Charlotte Latinx Pride, the Charlotte Pride Festival Parade, and many others.
The organization was founded in 2000 and has grown exponentially since then to become one of the largest LGBTQ organizations in the region.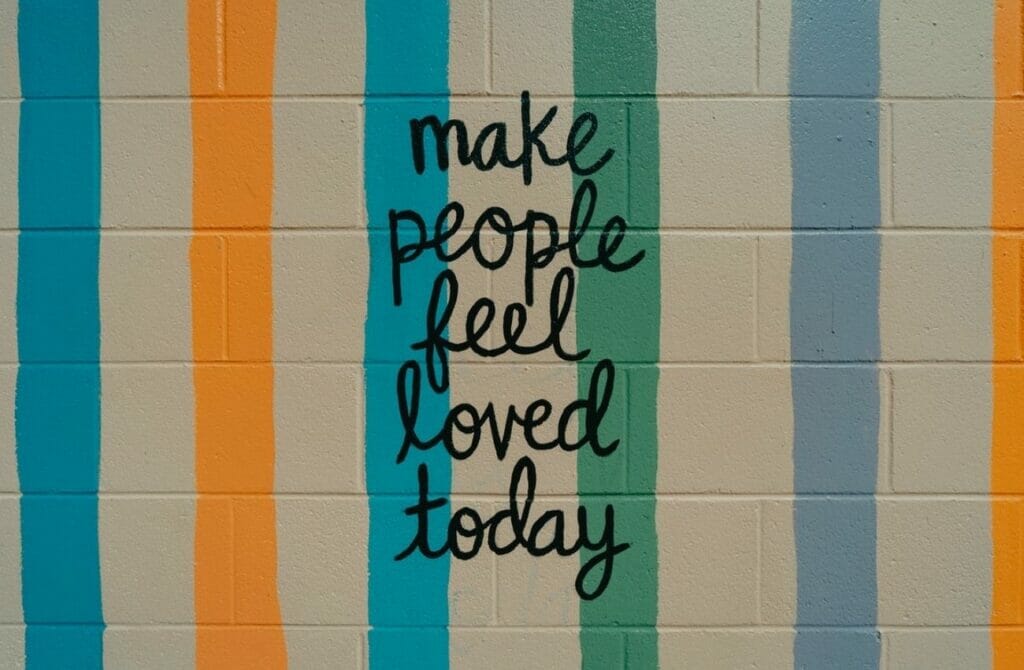 Regular LGBT Events In Charlotte
You have to make new friends, meet people, and network after moving to a new city and the regular LGBTQ events in Charlotte will help you do just that.
Trust us, you don't want to miss out on these!
Pride Events
Charlotte's Pride is celebrated through a variety of festivals and activities that take place throughout the summer and well beyond. Black Gay Pride Week, is one of the Pride events. It acknowledges POC's distinct experiences in the LGBTQ+ community and gives them the attention they deserve. The Orgullo (Latin Pride) and Charlotte's Trans Pride are other LGBTQ festivities happening during Charlotte's Pride.
Charlotte's Pride Week spans from August 10 to 19, and the extravaganza that occurs over the weekend of August 18 and 19 is a big deal. The 2017 celebration drew over 150,000 people, cementing its status as a tremendous communal success.
Throughout pride week, guests participate in a range of activities and events, such as mixers and pride parties. The festival offers a bevy of exhibitors and artists, and the procession is a crowd favorite.
The Charlotte Pride Band
The Charlotte Pride Band's purpose is to create an open and welcoming atmosphere while highlighting the worth and appreciation of LGBTQ persons in the Charlotte region through musical performances.
While the Band does perform during Pride Week, they also perform all year round in various places all across the city. You'll want to see at least one of these incredible performances!
Running/Walking with The Charlotte Front Runners
The Charlotte Front Runners are keen to promote physical fitness and community relations among LGBTQ people and their allies in Charlotte. Whether you're a beginner or a pro, you're welcome to join the runs and walks of different distances every week followed by lunch or dinner.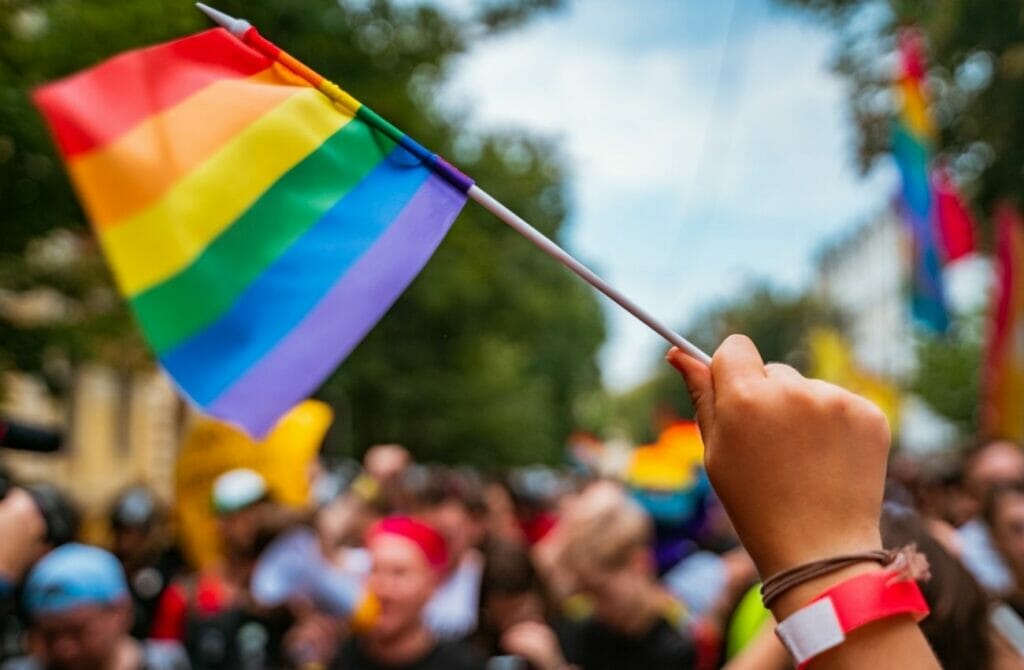 LGBT Owned Businesses In Charlotte
Supporting businesses owned by the LGBTQ community is vital to the community's growth visibility, and overall growth.
When you've got the chance to do business with an LGBTQ enterprise, it only makes sense that you jump on it. One of the ways that the LGBTQ community can have an identity is by creating a safe space where we can relax, groom, dine, and come together without fear.
As a result, it's important that we as members of the LGBTQ community support each other's dreams and in extension, businesses. With that said, here are some Charlotte LGBTQ-owned businesses that you should support.
High Cotton Company
This company is owned by Rodney Hines, an LGBTQ entrepreneur, and designer. The company features a talented team of designers that are always available to give you practical advice on any interior décor project you wish to do for your home. Whether it's a single room or a whole-house renovation, the design staff at the company can help you find exactly what you need for your interior needs.
White Rabbit
White Rabbit is one of the most popular stores among the LGBTQ community. think of it like an "everything store" where you can get your bedroom basics. The staff here are super-friendly and will not hesitate to answer any of your questions no matter how shallow they might seem so you don't have to worry about looking like you don't know what you want to get.
Paper Skyscraper
Located in Plaza Midwood, this LGBTQ novelty store and bookstore should be one of your first stops when moving to LGBT Charlotte. The shop carries literature, clothing, art, and so much more. This is your go-to store for unique collectibles, beautiful gift wrap, books, and presents.
Petra's Bar
Also located in Plaza Midwood is Petra's Bar. It features live music shows, drag queens, and a great crowd. The bar is created by Petra and her partner Connie and welcomes all those who love beer at great prices, magicians, and smooth jazz.
Final Thoughts on Moving to LGBTQ Charlotte
There's truly so much to be experienced by moving to LGBTQ Charlotte. The city is progressive, welcoming to the LGBTQ+ population, and has laws in place to protect the community. Plenty of fun, networking events, and attractive job opportunities await you as soon as you move to the city.
The best thing you can do to uncover LGBTQ Charlotte is to take a deep dive and discover the scene for yourself by living in a queer-friendly area, attending local LGBT businesses and events, and getting involved in LGBT community organizations and sports teams.
Do this, and we promise moving to LGBT Charlotte will be more enjoyable and you'll quickly connect with like-minded people to add to your chosen family here.
What do you look forward to the most about moving to Charlotte?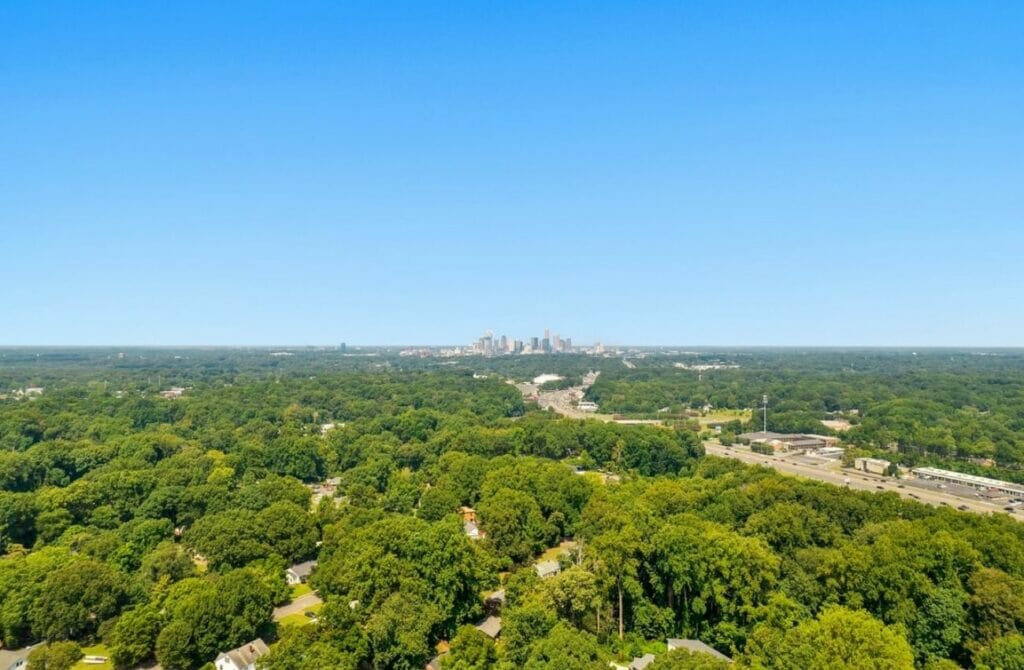 Finding Gay Realtors In Charlotte North Carolina
Why would you consider someone's sexuality when searching for the perfect realtor? This might sound a little odd at first, but there are plenty of reasons why a gay realtor in Charlotte is your best bet in looking for the home of your dreams.
After all, when it comes to one of life's most significant purchases, it is not too much to ask to be assured of fair, equal, and honest representation by someone that knows the unique needs and desires of the queer community.
Worst, many people (including up to a 1/3 of Americans) still don't believe our community merits protection and dignity in housing, adoption, employment, and other sectors of life.
So it is no wonder that reports of discomfort, needless difficulty, unenthusiastic representation, or even outright hostility are rampant from LGBT individuals using everyday realtors. Everyone should be assured of a pleasant, smooth home buying or selling experience while being fully represented – and that is why we believe you should let a gay realtor help you find your next home.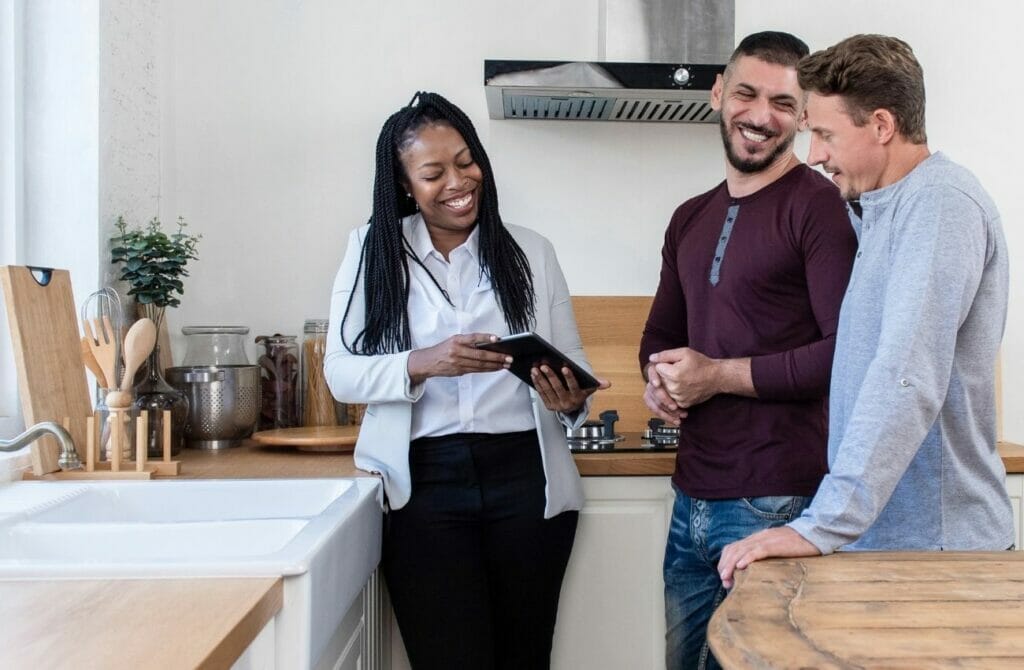 Gay realtors tend to have an understanding of the different neighborhoods in their area and know which ones they should select houses from. Now that's not to say a straight realtor isn't good enough for the job, but they've likely never had to consider some of the things queer people do. Instead of just being concerned by how busy, trendy, or up-and-coming a neighborhood is (or what it may look like), gay realtors do a deep dive into the areas they sell houses in to make sure they are safe for their clients.
In the past, it was challenging to find professional LGBT-friendly real estate agents in Charlotte, and almost impossible to find one if you were moving here from across the country and without access to a recommendation from a local. Thankfully, you no longer have to hunt for a realtor without knowing if they are accepting of others, as you can use a directory of gay, lesbian, and gay-friendly agents in Charlotte to do all the legwork for you.
Just visit the page, and you'll instantly be presented with a free list of gay, lesbian, and gay-friendly agents who could not only assist you with your move but also provide other beneficial information such as help with LGBT+friendly schools, shopping, storage companies, contractors, etc.
Read the gay real estate agent bios and choose the agent that is best for you. It is vital that you seek out someone who will stand by you and support you and your family in one of the most exciting times in your life.
Even better, there is never any hidden agenda, cost, or obligation!