Raleigh is a growingly LGBTQ-friendly Southern city with a lot to offer residents. After only a few discussions with its residents, you'll notice a pattern: the community isn't scared to have difficult conversations, and they are proud of it.
The city and its citizens are confronted with numerous issues that they don't shy away from.
As a result, Raleigh is transforming into a more welcoming Southern city where queer people and families are proud to call home.
Like all major US cities, there is a lively gay scene here (if you know where to look) and this is something a gay realtor in Raleigh can help you navigate as you find your new perfect home here.
This dynamic Southern metropolis, which has become the country's second-fastest-growing metro, has a lot to offer in terms of strong job growth, an amazing food scene, and outstanding cultural events.
If moving to an inclusive Sun Belt city with excellent outdoor recreation, a plethora of queer community activities, and a vibrant downtown seems appealing, then read on to learn why we think LGBT Raleigh has some genuine Southern pride and why you should consider a move to Raleigh.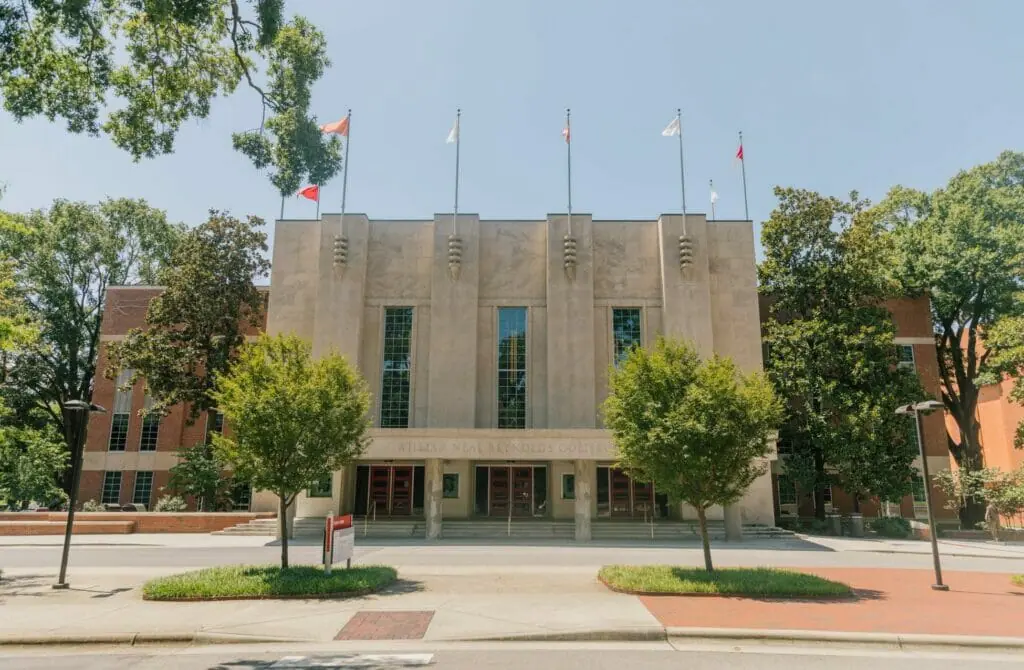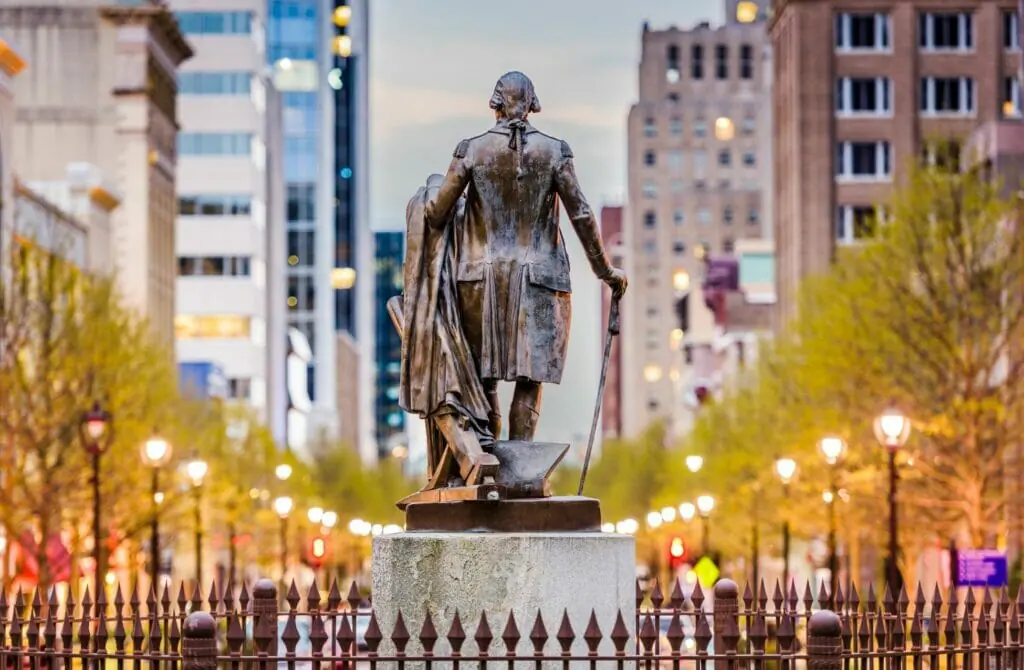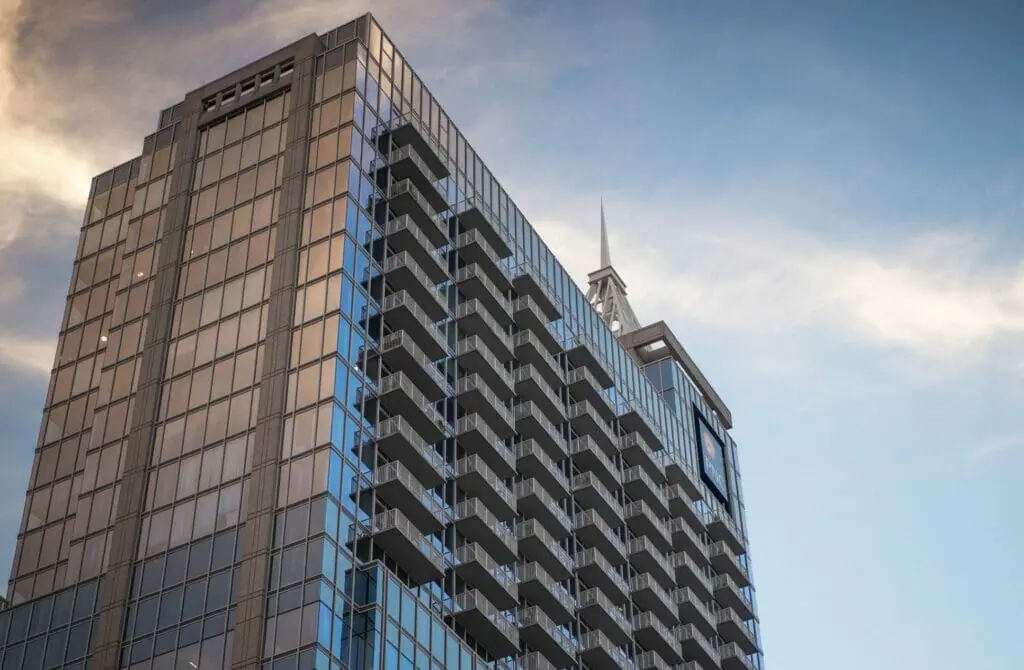 Highlights Of Moving To LGBTQ Raleigh
Raleigh is an inspiring place to be, whether you're LGBTQ or not! Thanks to some thriving gay scenes, including a few of the city's most popular neighborhoods, making a move here will allow you to meet people with similar interests.
You can find pretty much anything within these boundaries. Whether it's bars, coffee shops, or brunch, the city has much to offer. Before we get into the nitty-gritty, let's take a look at some of the highlights that make up this beautiful city.
Cost of Living
Raleigh's cost of living is somewhat higher than the national average. Home prices have gradually increased over the last few years as a result of the constant increase in residents relocating to the neighborhood. This does not, however, deter most individuals from relocating to the City of Oaks.
Raleigh is still less expensive than most major cities in the United States like Miami or Chicago, and many buyers expect their new house to rise in value over time.
Higher Education
For those interested in a career in higher education or who have a passion for research, the City of Oaks is a dream come true. Raleigh is the second most educated city in the United States, with three tier-1 colleges.
North Carolina State Institution (NC State), a world leader in veterinary medicine, is located in the heart of the city, near the nation's first public university, the University of North Carolina at Chapel Hill (UNC-CH), as well as Duke University, a prestigious research university.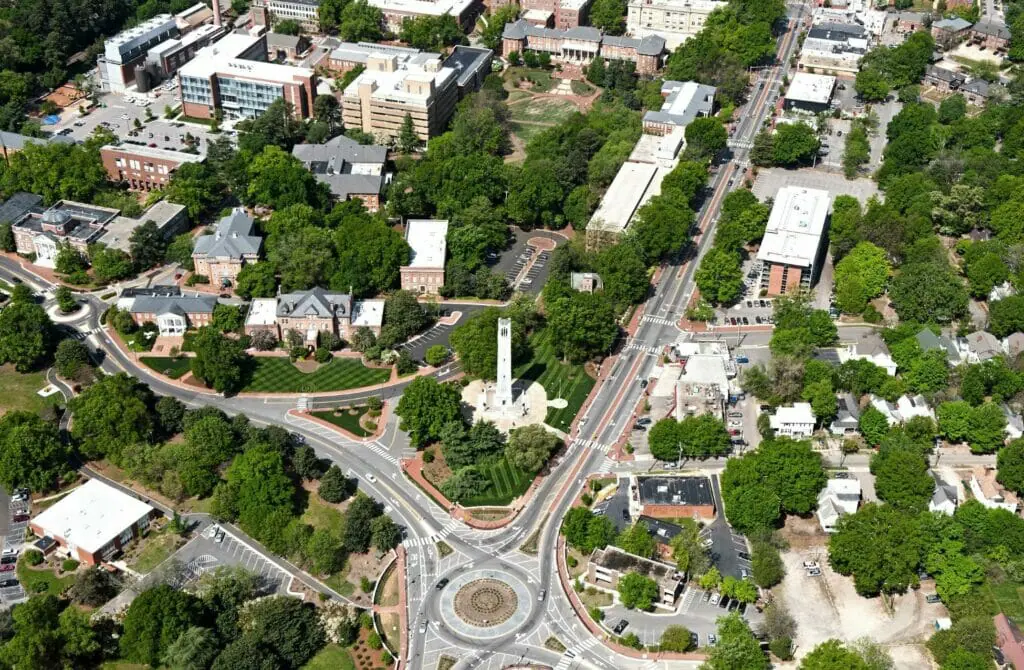 Job Market
Raleigh is a top destination among recent graduates and those seeking for a career transition because unemployment levels are lower than the national average and there is plenty of room for income development.
Raleigh is a hotbed for new research and innovation, with numerous prestigious universities and the country's largest research park.
Culture
If you're relocating to Raleigh, you'll immediately understand that this enormous Southern metropolis is, at its core, a tiny town. Raleigh boasts a wealth of interesting activities, from festivals to sporting events, many of which have been pioneered by educated and passionate people.
Nature
Raleigh is great for city dwellers who also wish to be close to nature. With so many outdoor activities to choose from, it's simple to get away from the stress of daily life and breathe in some fresh air.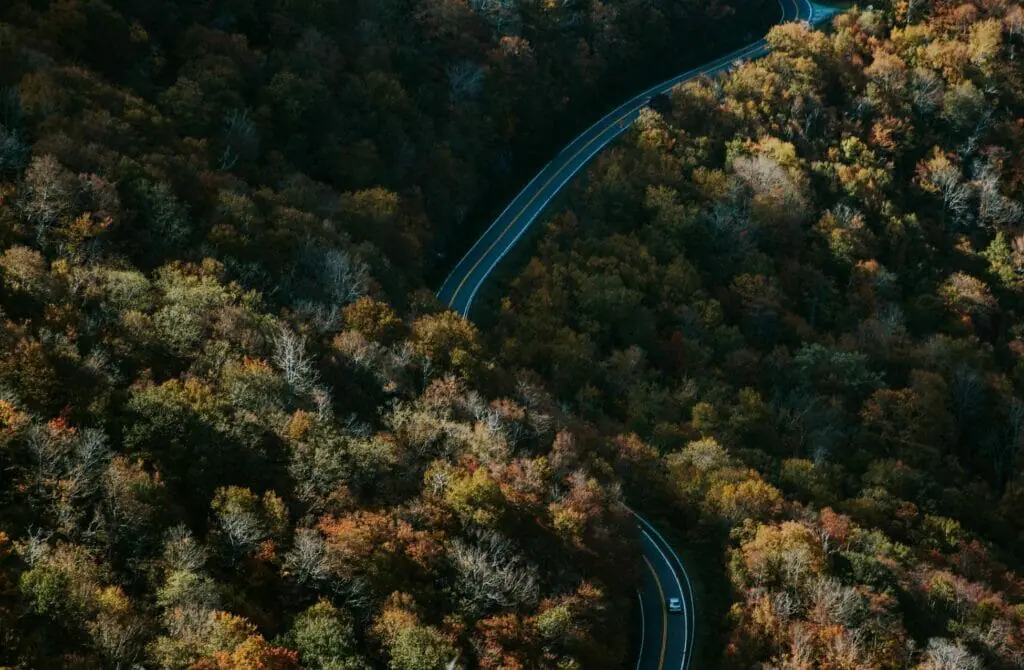 Does Raleigh Embrace The LGBTQ Community?
While other cities have designated "gay" neighborhoods, Raleigh as a whole strives to be inclusive to everybody. All through the city, there are stores, restaurants, and pubs that cater particularly to the LGBTQ population. The majority of shops and restaurants in the downtown area are also accommodating to people from all walks of life.
Raleigh's friendly spirit continues across the North Carolina Research Triangle, which includes Raleigh, Durham, and Chapel Hill. Rather than going to a specific "inclusive" neighborhood or location, LGBTQ people in the Triangle can enlist for Triangle LGBTQ Couples & Friends and attend functions all around the city.
Potlucks, outdoor expeditions, and nights out on the town are just a few of the events held by the group's 750+ members.
Whether you're looking for help for yourself or your family, you will have access to community support. The Raleigh LGBTQ Center offers a range of programs for adults, transgender people, youth, and others. The Center is a source of support for local families and individuals, offering programs, learning programs, and local resources. Along with resources and activities, community members can receive free STI and HIV testing, ensuring that everyone's sexual and personal health is maintained.
Individuals looking for spiritual and religious guidance might seek help from a variety of places. St. John's Metropolitan Community Church, St. Mark's Episcopal Parish, and A Place Called Hope are just a few of the affirming religious groups in the area. This is still the south after all, and religion plays a big part in life here.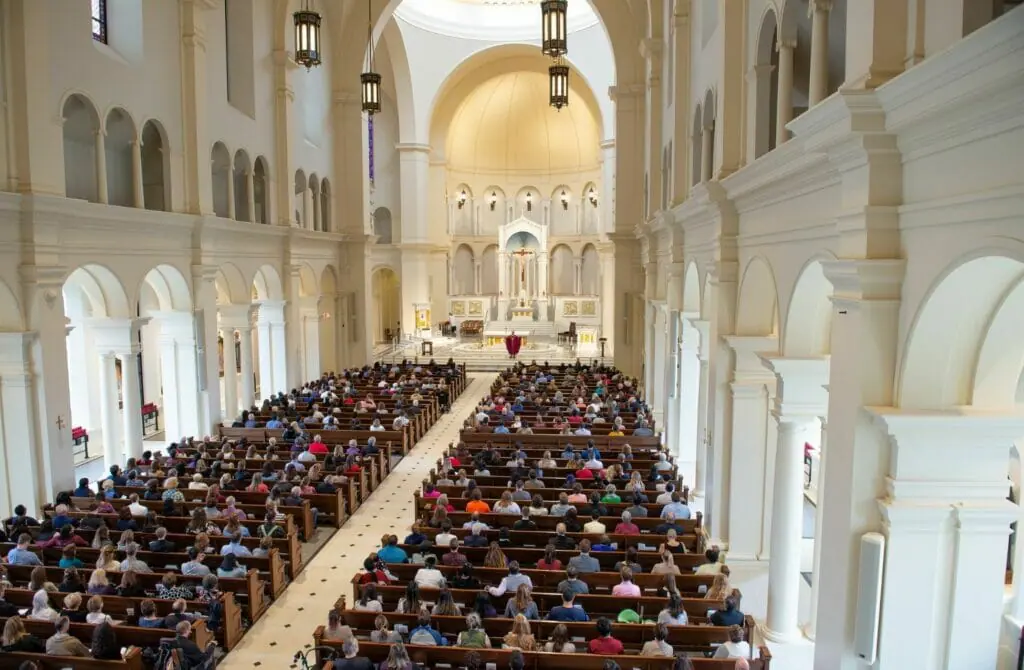 Is Raleigh An Expensive City To Move To?
The Raleigh-Cary metro area is the most expensive place to live in North Carolina. The cost of living here is 3.9 percent less than the national average. North Carolina's cost of living is 8.3 percent less than the national average.
When residents have better wages, cities tend to have higher living costs. The typical household income in the Raleigh-Cary metro area is $80,096, which is much higher than the state's median of $57,341. The metro area has a poverty rate of 8.9%, as opposed to 13.6 percent in North Carolina.
We've put together a breakdown below with average expenditures so you can get a good idea of what you'll be spending on housing and utilities.
Housing
Raleigh has a median home value of $307,349 dollars. This is significantly more than the state average of $219,690. As a result, it is safe to assume that Raleigh, as opposed to other parts of North Carolina, is a more costly city to live in.
However, it's a terrific trade-off because you'll also have access to Raleigh's world-class metropolitan amenities and high-class neighborhoods.
Utilities
When it comes to utilities, you should anticipate to pay between $130 and $150 per month for water and electricity, depending on how much you use. Your phone bill might be anything from $60 and $80. Your monthly utility cost could be in the range of $280 to $350 for two people.
Please keep in mind that this is an average, and your results may vary based on your phone service or electricity usage. Also keep in mind that, because the city is frequently humid, you will be using your air conditioner frequently.
If you factor in spending for groceries, eating out, and entertainment, a monthly budget for two individuals would be around $3,500 to $4,000. Again, this is only an average; your monthly expenses may vary greatly depending on your spending patterns and lifestyle.
Median household income
According to Niche, Raleigh's median household income is $63,891. Indeed, this is significantly higher than North Carolina's average median household income of $52,413. So, while expenses in Raleigh are on the higher end of the scale, you can delight in the fact that the average income is far greater.
Overall, the modest but fair amount required to live comfortably in Raleigh is in the range of $60k- $80k per year. This is an approximate estimate of how much money residents in an emerging city like Raleigh will need to live comfortably.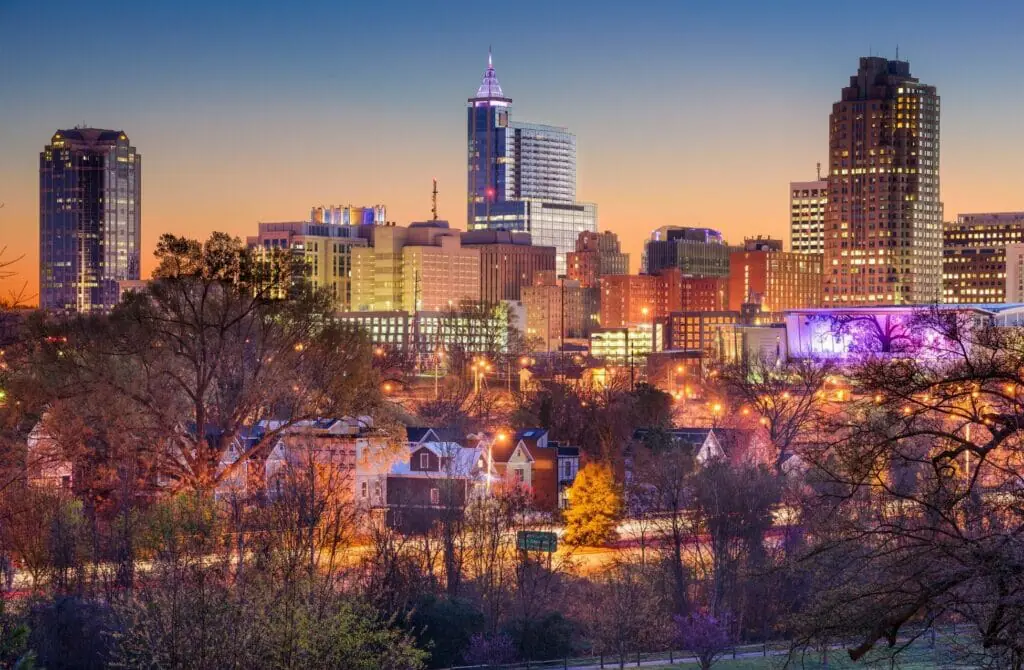 The Best Gay Neighborhoods In Raleigh
When relocating to LGBTQ Raleigh, you should be aware that there are a few areas that are close to all the fantastic gay clubs and nightlife, allowing you to pull your U-Haul up to your new house in a gay-friendly neighborhood or part of town.
If you're a lesbian, gay, bisexual, transgender, or otherwise queer person seeking a welcoming neighborhood with facilities you'll cherish, start with these top gay and gay-friendly Raleigh neighborhoods to discover your perfect new home, each with its distinct personality.
Give yourself enough time to acquaint yourself with Raleigh's diverse personalities, and remember that this city offers something for everyone – LGBTQ or not! Or speak to a local LGBT real estate agent for a more detailed understanding of the best options today.
Let's take a look at where these fabulously gay areas in Raleigh are and talk about the Raleigh gayborhood.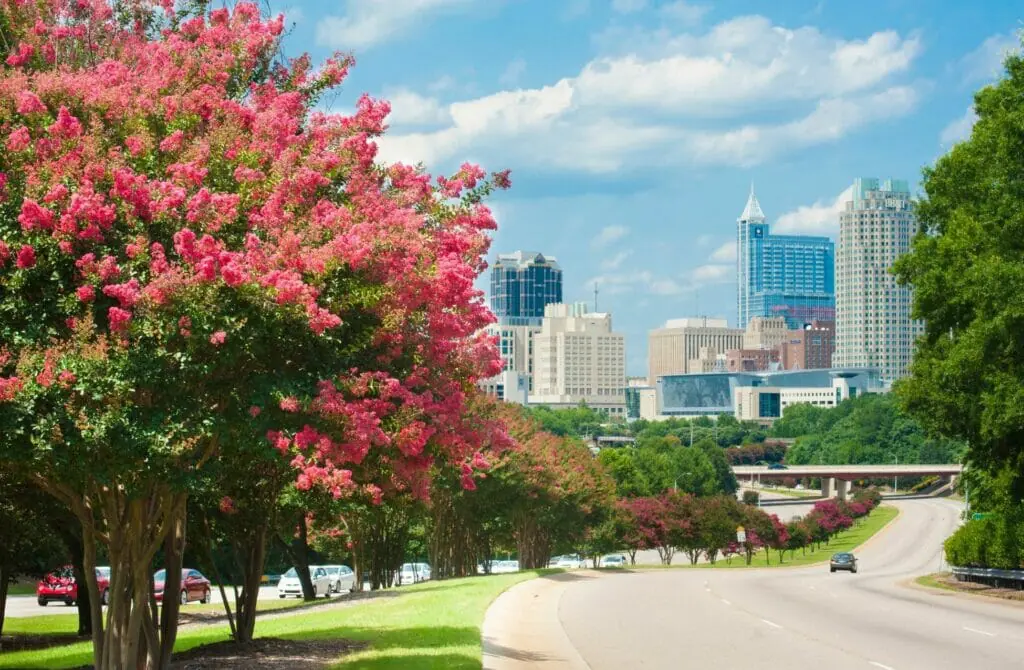 Downtown Raleigh
Most major American cities have a gay neighborhood or a neighborhood that is popular with many of the LGBTQ+ population. Near the 300 block of West Hargett Street in Raleigh, there is a little community that had been developing for some years but there is still no specific gaybourhood in Raleigh.
The Warehouse District, as well as commercial, retail, restaurants, colleges, and museums, make up the character of this neighborhood, which is located in the heart of downtown. The majority of residents live in high-rise apartment buildings like The Dawson and The Hue – both queer popular.
Hargett Street IS central Downtown, and people traveling there from other parts of the broader Raleigh metropolitan area pass right past this section of Hargett Street, unaware that it is a vibrant gayborhood. This neighborhood is home to many of the community's favorite LGBTQ+ bars, nightclubs, and restaurants.
The Warehouse District is another top contender for the Raleigh Gayborhood. A number of commercial projects have been proposed in this area of Raleigh. These developments are underway and will have a big impact on the surrounding community in the future.
Oakwood
The city of Raleigh's historic area includes the Oakwood neighborhood. It's full of Victorian and other nicely- styled mansions that look like they're straight out of a historical movie. The area is exceedingly tidy, clean, safe, and family-friendly.
There are parks, museums, and a plethora of other activities for children nearby. With your luxury residence, you also receive a lot of land and the opportunity to live near to downtown Raleigh. These are just a few of the reasons why Oakwood is Raleigh's most coveted neighborhood.
Five Points
Bloomsbury, Vanguard Park, Hayes-Barton, Roanoke Park, and Georgetown are the five historic areas that make up the Five Points neighborhood. You will be surrounded by stunning-colored homes if you opt to reside here.
The majority of residents own their homes, and you are unlikely to find two homes that are identical. Because Five Points is a planned community, the environment of large parks and tree-lined streets only adds to the area's appeal as a place to live.
Cameron Village
Cameron Village, which is located near the North Carolina State University campus, has a strong draw for students due to its lively culture. In comparison to the other communities on this list, housing expenses are comparatively modest here.
You have easy access to huge retail malls, coffee shops, chain restaurants, libraries, and more if you choose to live here. Apartments, single-family residences, and historic homes make up the village.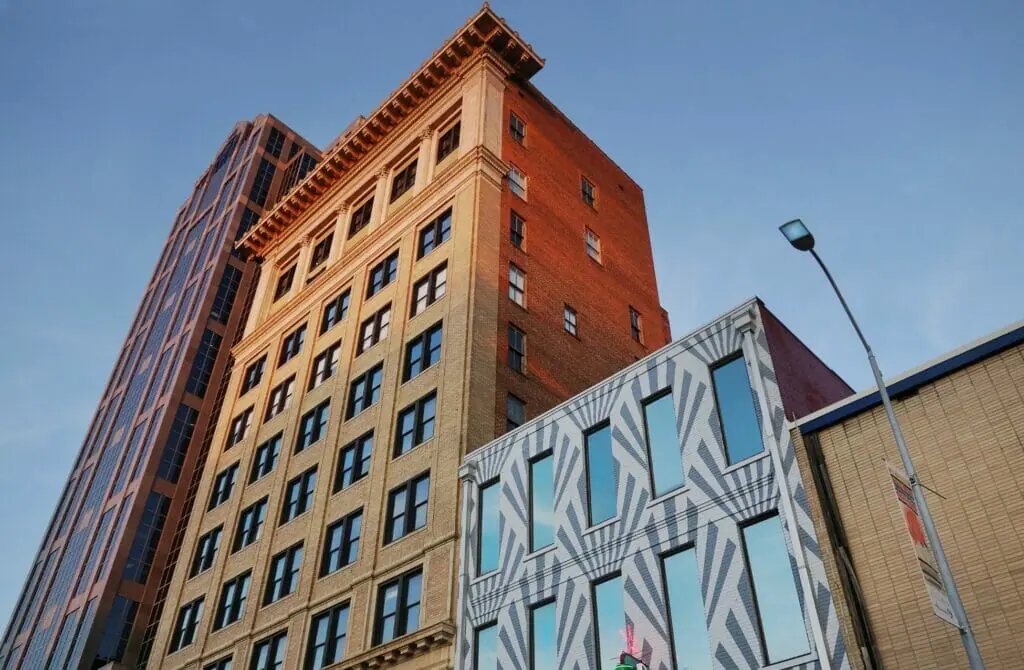 LGBTQ+ Community Organizations In Raleigh
The LGBTQ community in Raleigh is a vibrant, expanding, and diverse population that is well-served by a range of resources throughout the city, including:
Raleigh's LGBTQ Community Center
This is a community center that serves the LGBTQ community, their friends, as well as allies in the greater Raleigh area. The organization works by providing resources, advocacy opportunities, networking, support groups, and other vital services. The LGBTQ Center's objective is to "serve, empower, and advocate for the LGBTQ community's well-being."
PFLAG Triangle
The Raleigh-Durham-Chapel Hill area is served by PFLAG Triangle, a local branch of the national PFLAG organization. PFLAG is the biggest grassroots LGBT organization in the U.S, with 500 branches and over 200,000 members across the country.
PFLAG serves the LGBTQ community by offering advocacy, support, resources, networking opportunities and monthly support meetings; resources, advocacy, as well as networking opportunities for LGBT individuals, their friends, and allies.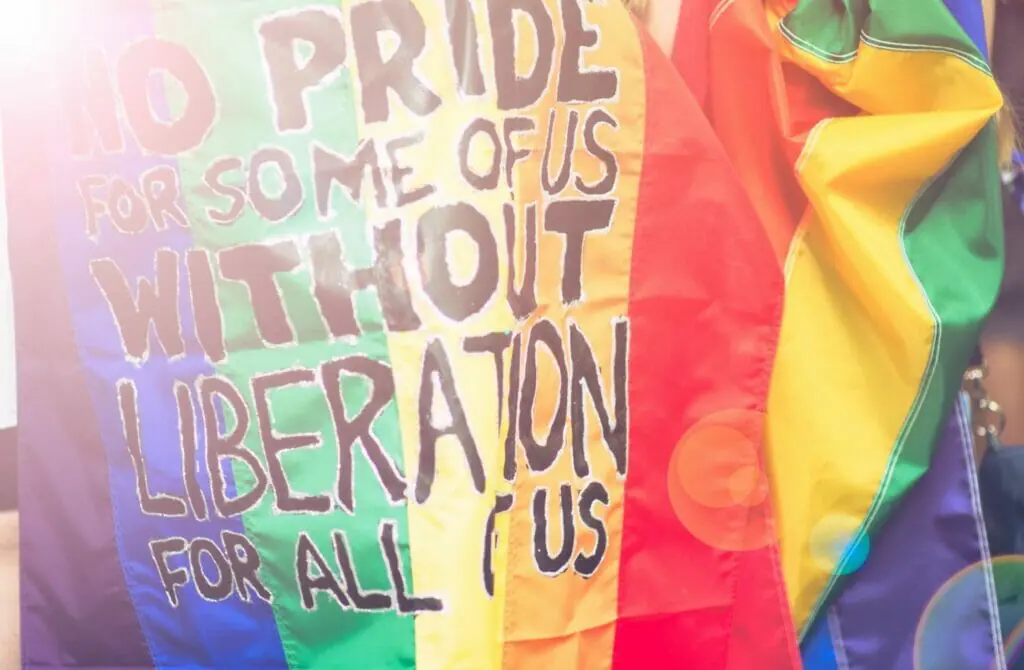 Regular LGBT Events In Raleigh
Once you're part of the LGBTQ+ community in Raleigh, you will want to participate in events and meet new people. Here's where it's at:
Crape Myrtle Festival
The Crape Myrtle Fest is a non-profit that throws amazing parties to raise funds for HIV/AIDS and LGBTQ support organizations, and it is well-known in Raleigh for doing just that. What could be a better combo than having a good time at a number of LGBTQ community events all year while also supporting the community and organizations you care about?
Raleigh Pride
Raleigh Pride is celebrated all year round, whether at North Carolina Pride Night in the fall -usually held in September. There's also Out! Raleigh, held during spring, or at any of the city's other events.
You won't want to miss out on being a part of the celebrations and honoring the contributions of the LGBTQ community to Raleigh!
The Raleigh Little Theatre
For more than 75 years, the Raleigh Little Theatre has entertained and educated the wider Raleigh community. You'll want to make sure to check out everything it has to offer, which includes a wide range of breakthrough LGBTQ-cantered plays and screenings of LGBTQ films, as well as many other forms of live theatre and entertainment programs.
Stonewall Sports
Stonewall Sports Raleigh is a branch of the Stonewall Sports League, a nationally-known LGBTQ sports league. Stonewall Sports' purpose is to ensure that everyone may participate in organized sports and feel comfortable being themselves.
There's a position on each team for everyone, whether you're new to a sport or have been playing for a while. It's a fantastic way to meet new people, raise money for LGBTQ issues, and get some good exercise.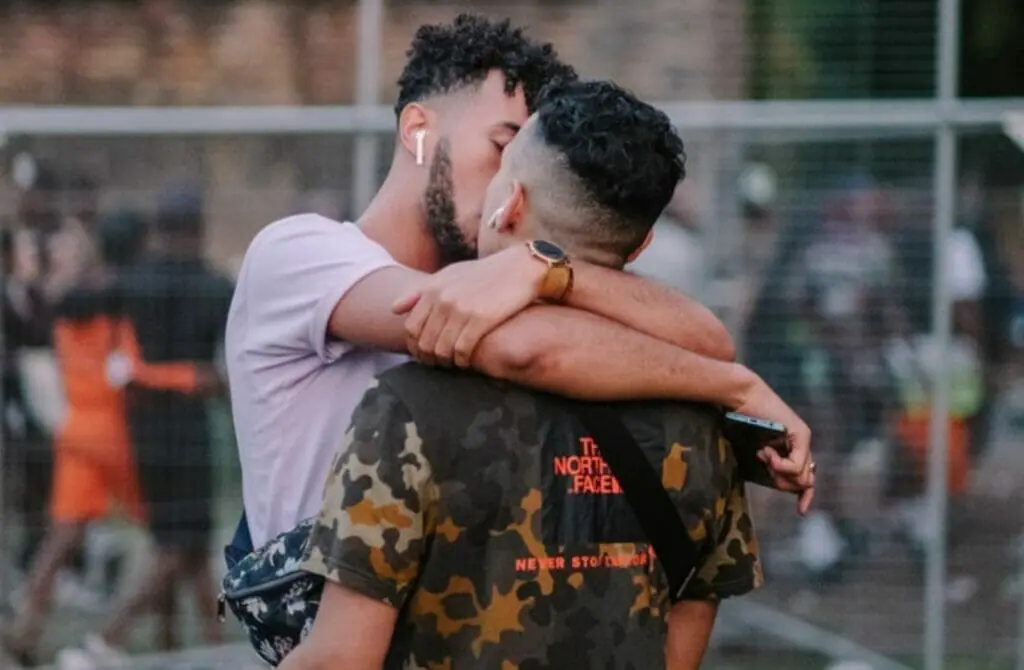 LGBT Owned Businesses In Raleigh
When moving to Raleigh, obviously, you're going to want to support as many LGBT-owned/friendly businesses. Here are some that we've put the spotlight on for you:
The Green Monkey
The Green Monkey, founded by Rusty Sutton and Drew Temple, his 30-year life partner, sells unique gifts made by local craftsmen. Customers may shop in an LGBTQ-friendly environment that includes beer and wine. The business also hosts a variety of activities, including bingo, quizzes, and drag performances.
Cardinal Law Firm
Cardinal Law Partners is a lesbian-owned law practice with more than 50 years of combined legal expertise representing clients in North and South Carolina in the areas of Workers' Compensation, Personal Injury, and Social Security Disability.
Steam Giant
Steam Giant is a gay-friendly company. Pet stain removal, furniture cleaning, and tile cleaning are all areas where it excels. The company also offers grout cleaning, stain removal, and air duct cleaning services.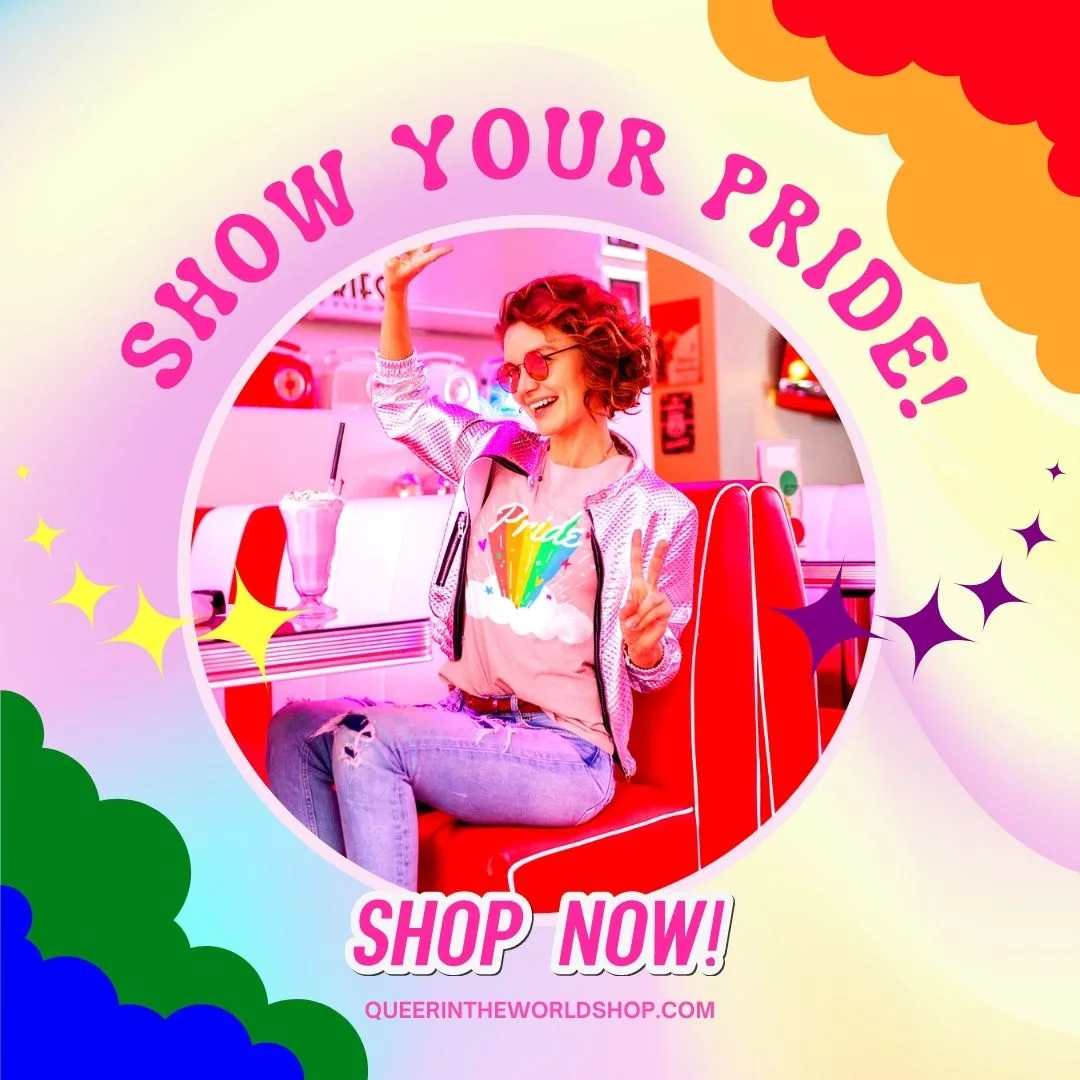 Final Thoughts On Moving To LGBTQ Raleigh
It's no surprise that people are flocking to Raleigh, NC, because of its family-friendly culture, excellent quality of life, and inviting Southern community.
Raleigh is slowly establishing itself as a major technology center, but there's more to this modern-yet-quaint city than meets the eye. One of the most progressive and gay-friendly locales in the Sun Belt, LGBT Raleigh has a lot more than meets the eyes – and will continue to impress and surprise you with every turn long after you move here.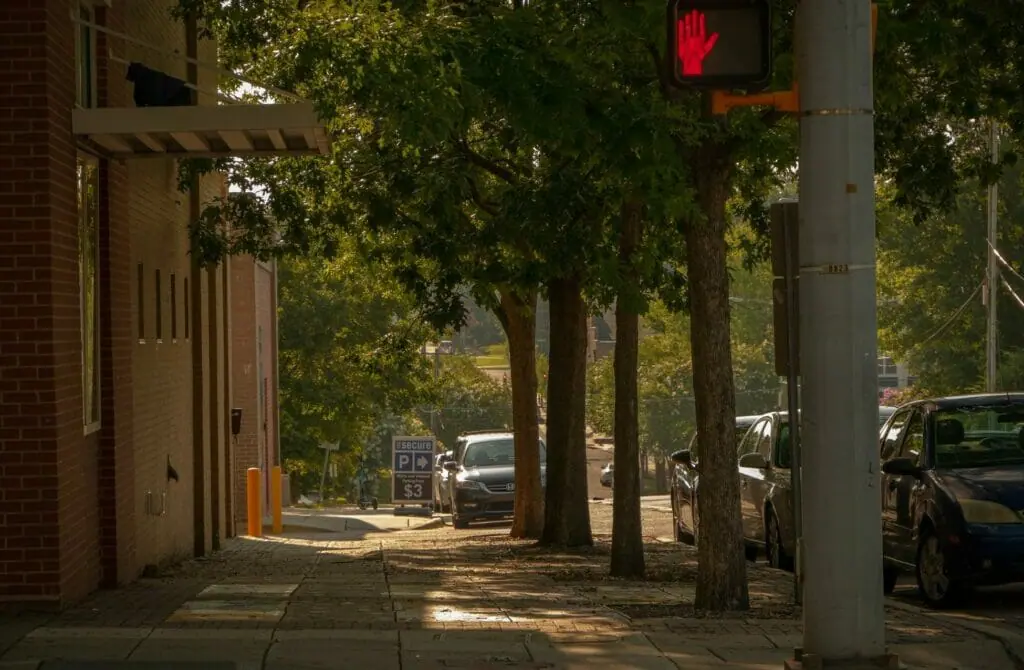 Finding Gay Realtors In Raleigh North Carolina
Why would you consider someone's sexuality when searching for the perfect realtor? This might sound a little odd at first, but there are plenty of reasons why a gay realtor in Raleigh is your best bet in looking for the home of your dreams.
After all, when it comes to one of life's most significant purchases, it is not too much to ask to be assured of fair, equal, and honest representation by someone that knows the unique needs and desires of the queer community.
Worst, many people (including up to a 1/3 of Americans) still don't believe our community merits protection and dignity in housing, adoption, employment, and other sectors of life.
So it is no wonder that reports of discomfort, needless difficulty, unenthusiastic representation, or even outright hostility are rampant from LGBT individuals using everyday realtors. Everyone should be assured of a pleasant, smooth home buying or selling experience while being fully represented – and that is why we believe you should let a gay realtor help you find your next home.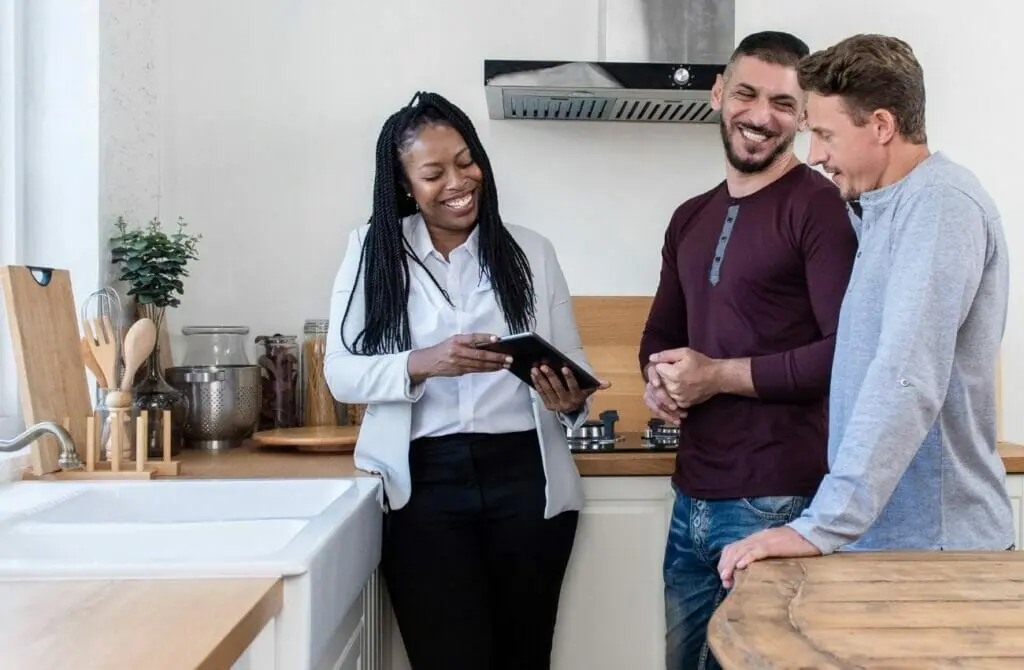 Gay realtors tend to have an understanding of the different neighborhoods in their area and know which ones they should select houses from. Now that's not to say a straight realtor isn't good enough for the job, but they've likely never had to consider some of the things queer people do. Instead of just being concerned by how busy, trendy, or up-and-coming a neighborhood is (or what it may look like), gay realtors do a deep dive into the areas they sell houses in to make sure they are safe for their clients.
In the past, it was challenging to find professional LGBT-friendly real estate agents in Raleigh, and almost impossible to find one if you were moving here from across the country and without access to a recommendation from a local. Thankfully, you no longer have to hunt for a realtor without knowing if they are accepting of others, as you can use a directory of gay, lesbian, and gay-friendly agents in Raleigh to do all the legwork for you.
Just visit the page, and you'll instantly be presented with a free list of gay, lesbian, and gay-friendly agents who could not only assist you with your move but also provide other beneficial information such as help with LGBT+friendly schools, shopping, storage companies, contractors, etc.
Read the gay real estate agent bios and choose the agent that is best for you. It is vital that you seek out someone who will stand by you and support you and your family in one of the most exciting times in your life.
Even better, there is never any hidden agenda, cost, or obligation!