Salt Lake City, is the capital of Utah. For pretty much most of the city's history, it has been known as Mormon central.
However, if you're LGBT and considering a move to this beautiful city, there could be much more action in store than you could have imagined. But, before we get into learning more about LGBT Salt Lake City, let's look at the highlights of moving here.
Like all major US cities, there is a lively gay scene here (if you know where to look) and this is something a gay realtor in Salt Lake City can help you navigate as you find your new perfect home here.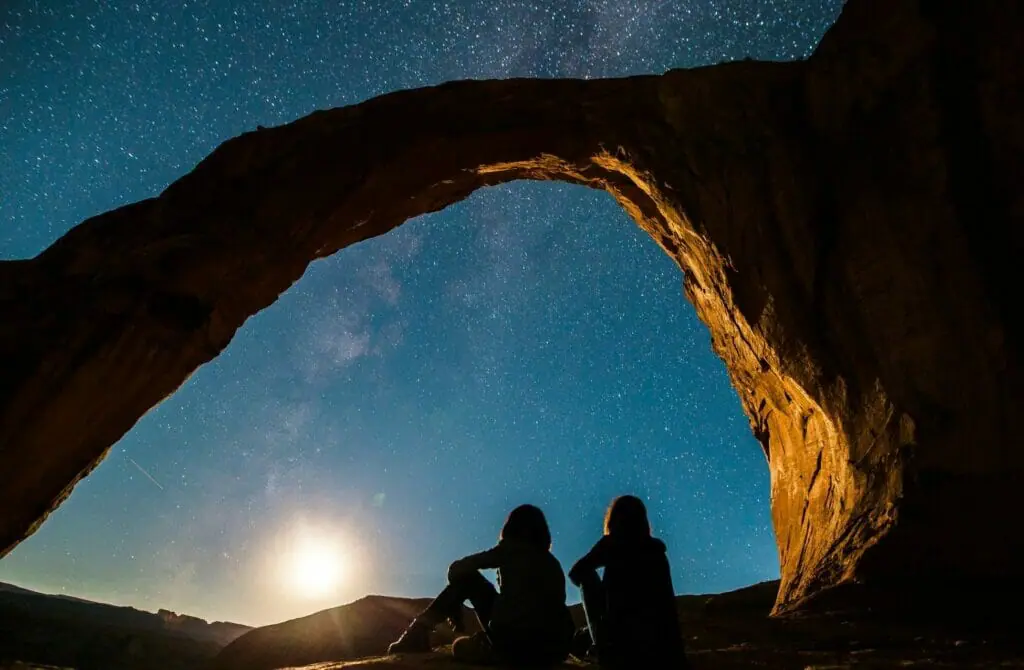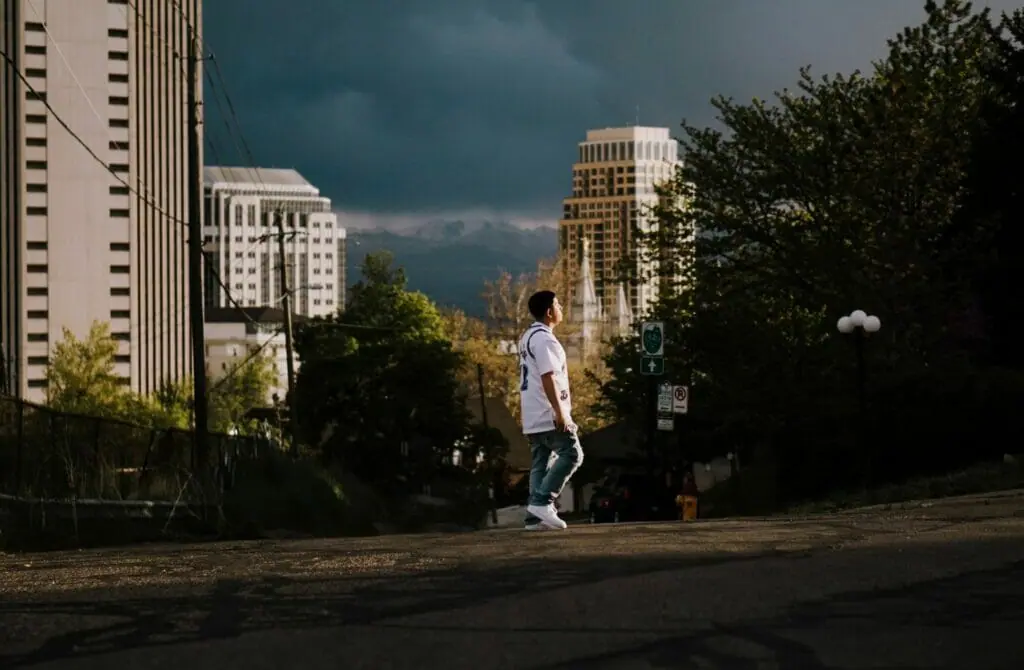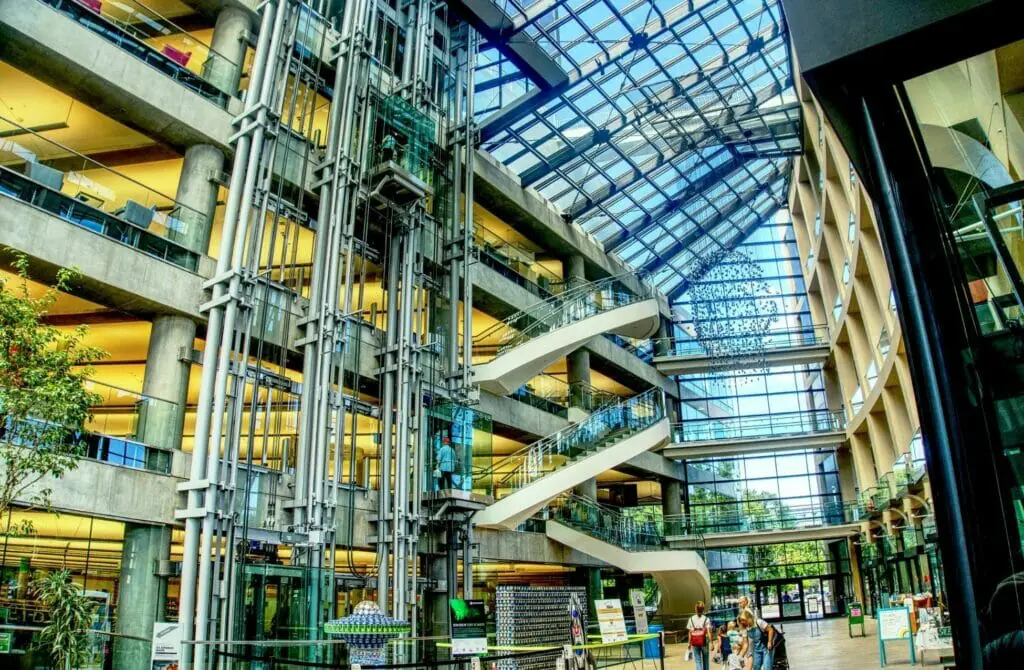 Highlights Of Moving To LGBTQ Salt Lake City
Salt Lake City is an impressive place to be, whether you're LGBTQ or not! Thanks to some thriving gay spaces, including a few of the city's most popular neighborhoods, making a move here will allow you to meet people with similar interests.
You can find pretty much anything within these boundaries. Whether it's bars, coffee shops, or brunch, the city has much to offer. Before we get into the nitty-gritty, let's take a look at some of the highlights that make up this beautiful city.
Job opportunities are in plenty
If you're relocating to SLC because of job opportunities, you're in luck because Utah is one of the top states in the country to find a job. Therefore by extension, Salt Lake City is one of the best cities for job seekers with a 3.9% unemployment rate.
The city also boasts a $50,353 median household income and is experiencing a steady job growth in tech, healthy care, government, and retail. Some of the top employers in the city include Intermountain Healthcare, Delta Airlines, and Salt Lake County.
All four seasons
Salt Lake City has it all! You could lounge in the pool all summer long, grow some flowers during the spring, drive through the landscape during autumn and come back on time for a white Christmas, it truly is magical.
Natural resources
If you're a fan of the great outdoors SLC has got your back. The city features five National Parks and more than a dozen ski resorts. The mountains are also to die for and offer residents recreational opportunities during the winter and protection from the heat during the summer.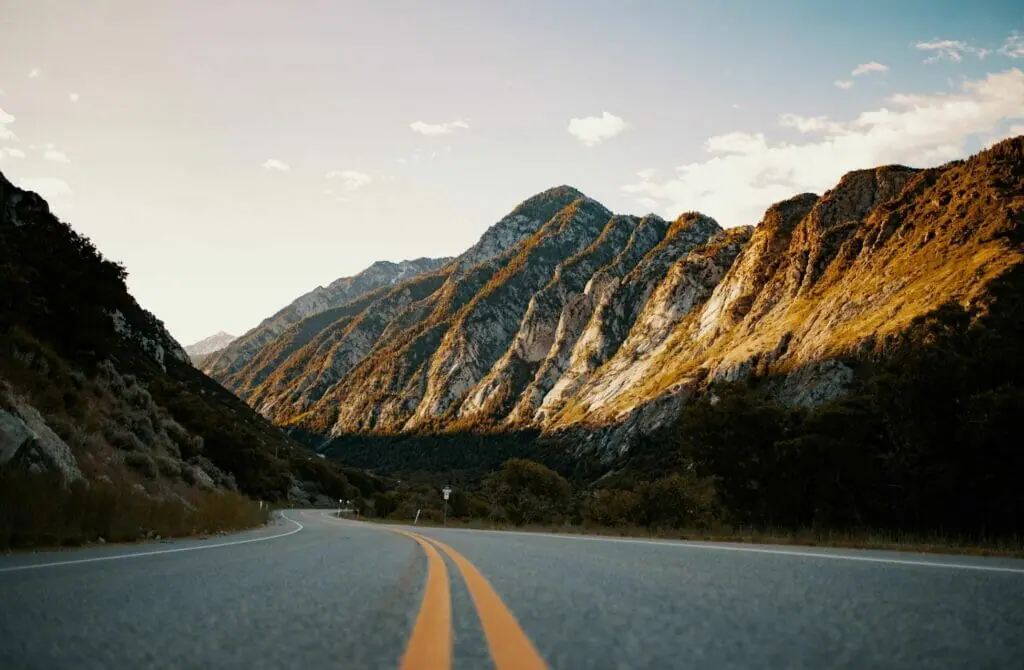 The population is diverse
While Salt Lake City was previously thought to be a Mormon stronghold, you can be sure that the Mormon population is decreasing with the increase of new residents. In turn, SLC is now a queer-friendly city and is home to a significant LGBTQ population and Utah Pride celebration.
There's a good mix in the city's ethnic makeup with Hispanic/Latino and Asian -American populations growing considerably.
Great quality of life
SLC has been on the radar as a city that provides high quality of life for different reasons. For one, it is family friendly and offers a variety of choices for kid-friendly activities and education.
In addition, young professionals are never short of job opportunities. SLC has a vibrant downtown and a strong housing market with a healthy population.
Strong housing market
Salt Lake City is said to be growing rapidly over the next few years with a population set to exceed 5 million by the year 2050. If you're thinking about moving here, now would be a perfect time and as any gay real estate agent will tell you, now is as good a time as any to invest here.
Great sports base
The Utah Jazz boasts the nation's most passionate (and loudest) supporters. SLC's Major League Soccer teams, Real Salt Lake and the Utah Royals, play at Rio Tinto Stadium. The city also has Minor League teams.
The Salt Lake Bees are the California Angels' farm team, and they play at Smith's Ballpark in Salt Lake City. The Grizzlies are a mid-level professional hockey team in our city. The University of Utah features an amazing basketball, gymnastics, and other collegiate programs, as well as a PAC-12 football team.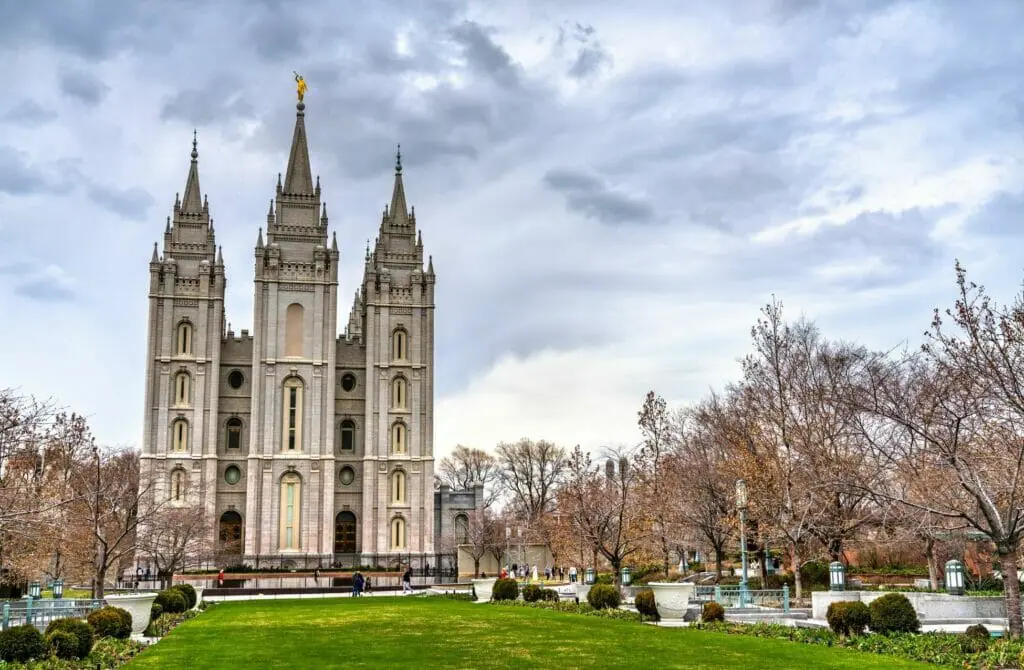 Does Salt Lake City Embrace the LGBTQ Community?
Utah's capital city, SLC is considered one of the country's gayest cities according to a Gallup poll. Surprisingly SLC has proportionally more people identifying as gay than L.A. over the last twenty years, and the city has transformed into a top destination for LGBT folx that love access to the great outdoors and prefer a hip urban atmosphere.
Salt Lake City is known for its epic Pride Parade held in June every year. The city has had a mayor that was openly lesbian and many other prominent gay politicians – something we wouldn't have associated with this Mormon-heavy state.
It also has a street named after Harvey Milk, a famous politician, and gay rights activist. The anchor of the LGBT community in SLC is the "Gayborhood" of Marmalade. It is located in the northwest of the Capitol Hill area. Here, you will find plenty of LGBT-owned and openly gay-themed businesses and establishments with flags flying high.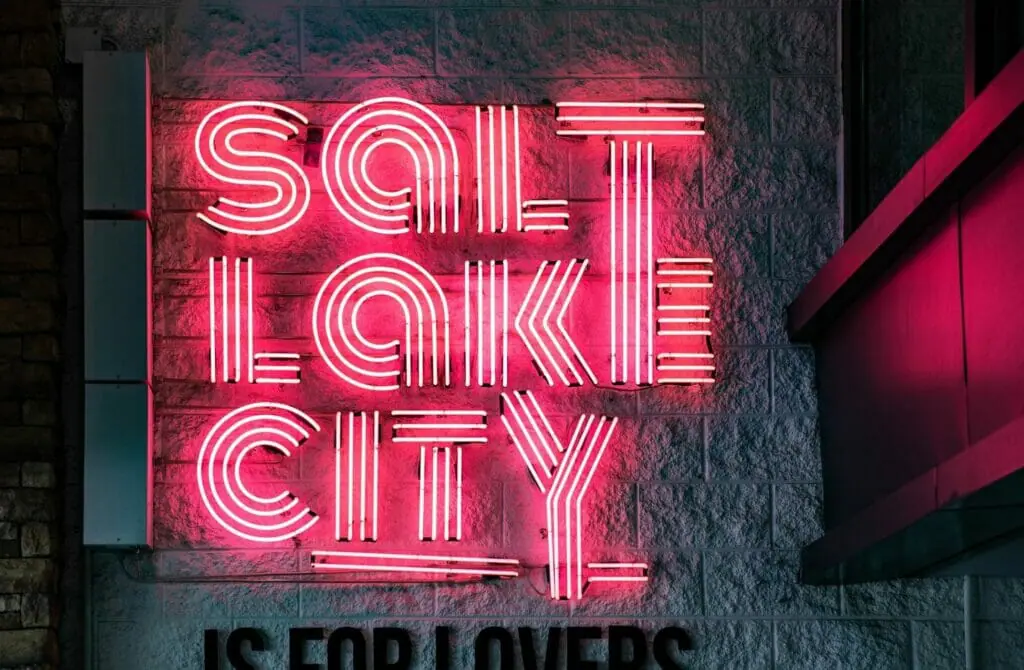 Is Salt Lake City an Expensive City to Move To?
Salt Lake City was named 48th most expensive US city to rent in a recent Zumper report, while several other nearby cities had greater rental prices. A one-bedroom unit in Salt Lake City costs $1,070, while a two-bedroom property costs $1,370, according to Zumper. According to their research, the national average for a one-bedroom rental is $1,233, and a two-bedroom rental is $1,477.
Their research, however, appears to be deficient when compared against RentCafe's findings, which reveal that the average rental in Salt Lake City has increased by 7% in a year, to $1,166. South Salt Lake saw the biggest percentage rise, with one-bedroom rents increasing by 8% to $1,068, Kearns by 6% to $1,098, and West Valley City by 6% to $1,072.
Riverton and Herriman are the costliest places to rent in the Salt Lake Valley, according to the same RentCafe survey. Both have rental rates that are higher than the national average. Riverton's at $1,261 and Herriman's at $1,246.
With that being said, let's look at the average cost of utilities, transport, and healthcare you're likely to pay while living in Salt Lake City.
Utilities: expenses are about 10% lower than the national average. So, even if you have to turn up the heat or the air conditioning, your costs won't increase too much.
Energy costs: your monthly energy cost will be around $134.97, which is roughly $32 less per month than the national average.
Transportation: The most popular mode of transportation in the city is through a car. If you drive a car, a gallon of gas will cost roughly $2.44 and balancing all four tires of your car will cost $59.61.
Healthcare: Healthcare in Salt Lake is slightly less expensive than the national average – by roughly 1%. This means that a doctor's appointment will cost you on average $107.49. Keep in mind that estimating average healthcare costs is complex because everybody's health needs are different. Your prices may vary based on your health situation.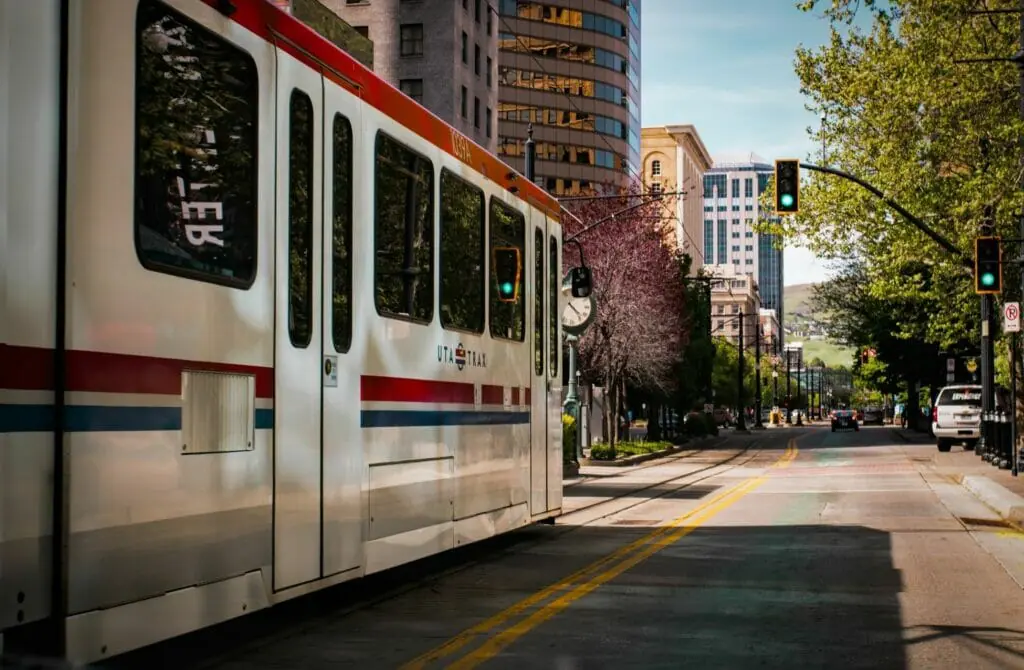 The Best Gay Neighborhoods in Salt Lake City
Salt Lake City is generally a welcoming destination with many neighborhoods you could call home. If you're looking for some areas that are more popular with the LGBTQ+ community, when relocating to LGBTQ Salt Lake City, you should be aware that there are a few areas that are close to all the fantastic gay clubs and nightlife, allowing you to pull your U-Haul up to your new house in a gay-friendly neighborhood of town.
If you're a lesbian, gay, bisexual, transgender, or otherwise queer person seeking a welcoming neighborhood with facilities you'll cherish, start with these top gay and gay-friendly Salt Lake City neighborhoods to discover your perfect new home, each with its distinct personality. Give yourself enough time to acquaint yourself with Salt Lake City's diverse personalities, and remember that this city offers something for everyone – LGBTQ or not!
Or speak to a local LGBT real estate agent for a more detailed understanding of the best options today. Let's take a look at where these fabulously gay areas of Salt Lake City are.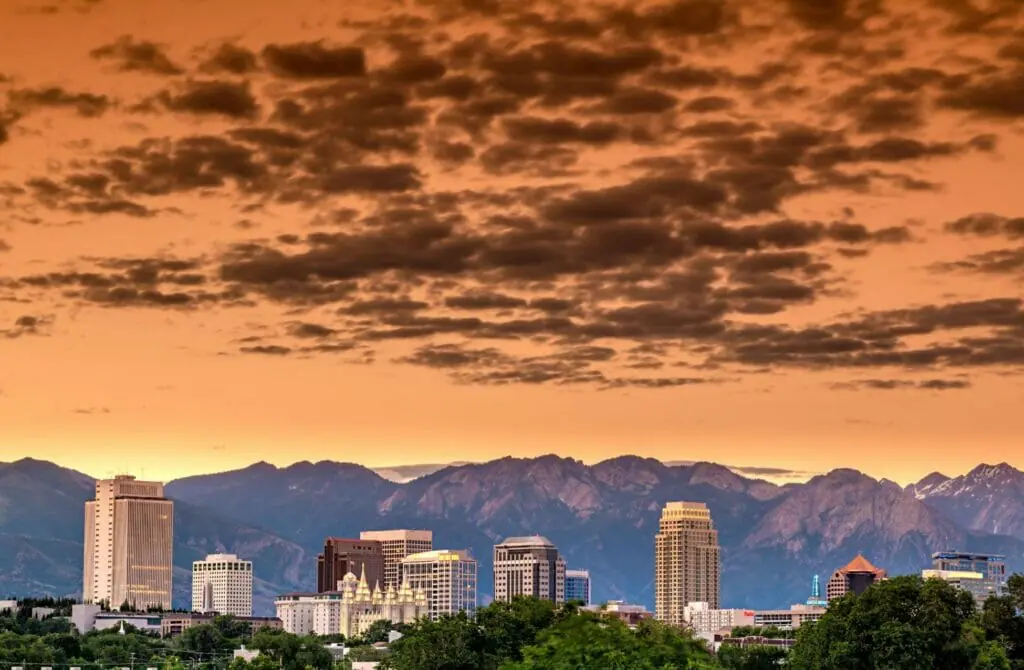 The Marmalade District
Many consider the Marmalade District to be the city's gayborhood. This area is located in the northeast corner of the city, next to downtown, and is named for the apricot and pear trees that grow there. Many gay-friendly and gay-owned restaurants, bars, and establishments can be found here.
The Marmalade District's median list price for properties on sale is around $400,000.
Capitol Hill
Capitol Hill's downtown area is one of Salt Lake City's oldest districts and is noted for being particularly gay friendly. On street corners abounding with historic old homes and establishments, many of which are LGBTQ+ owned and run, rainbow flags are regularly flown.
The current median price of homes for sale in the Capitol Hill neighborhood is $582,450.
Cottonwood Heights
Cottonwood Heights is located on the southeastern edge of Salt Lake City, in between entries to Big Cottonwood Canyon and Little Cottonwood Canyon. Cottonwood Heights is gradually growing into one of the nicest places in Utah for LGBT families, thanks to its larger single-family houses and more green space. This city has risen to the forefront of Salt Lake City suburban life because to its strong sense of community and expanding economic district.
The community is also a part of the Canyons School District, which has excelled in the area's education with a range of charter schools and language immersion initiatives for kids of all ages and abilities. Furthermore, Salt Lake City's influence is palpable, since the city's citizens have continued to accept rising LGBT families.
Daybreak
South Jordan, located on the southwest end of Salt Lake Valley, is home to a novel concept in SLC housing: the planned community. The Daybreak community is the most well-known of these communities. Daybreak is home to a thriving LGBT community as well as a beautiful school, dog park, and recreation opportunities.
Herriman
Herriman is located directly south of the Daybreak neighborhood. Herriman was a piece of property in unincorporated Salt Lake County until 2000. In Herriman, everything is fresh, including the city's stance toward LGBT families. Herriman will quickly feel like home once you're welcomed as a valuable member of the community.
Although Utah may appear to be an unusual destination for LGBT families to settle down, the feeling of community and devotion to family can be felt throughout the state.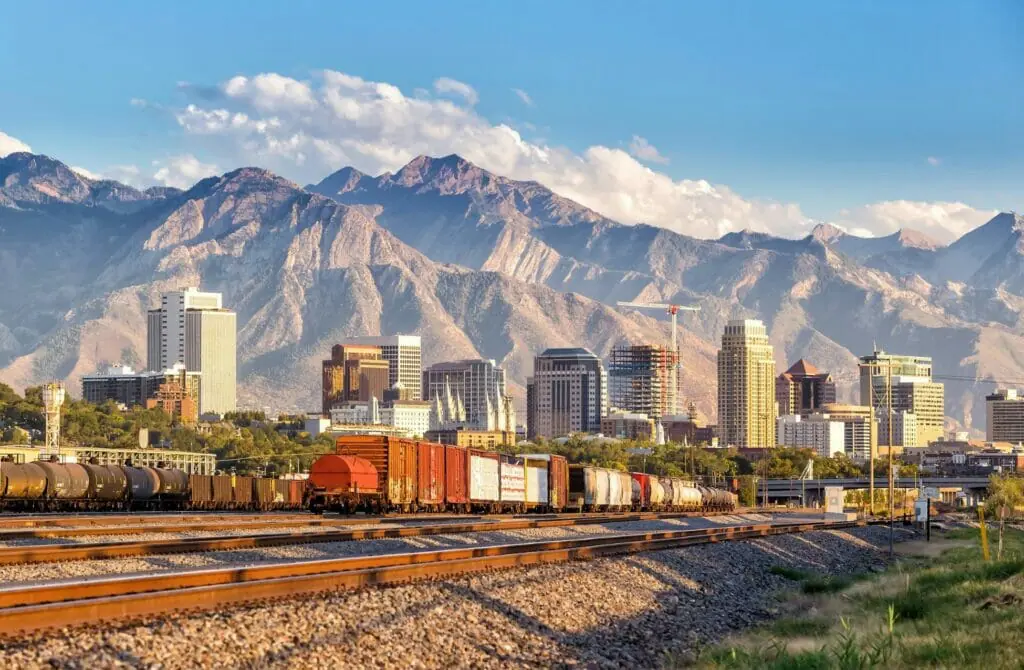 LGBTQ+ Community Organizations in Salt Lake City
The LGBTQ+ family in SLC thrives with some support from different organizations. Have a look at some of them.
Utah Pride Center
The Utah Pride Center is a resource and support center for Utah's LGBTQ community, with the goal of unifying, empowering, and honoring the state's diverse LGBTQ community. The center accomplishes this by offering a friendly and safe environment for education, services, networking opportunities, and events that promote the LGBTQ communities' and allies' collective health, wellness, and prosperity.
Encircle Together
Encircle Together is a community facility in SLC dedicated to encouraging and supporting LGBTQ adolescents. Encircle Together's purpose is to support all LGBTQ youth to thrive and feel appreciated and embraced for who they are by providing a variety of programs and services that meet them where they are.
Stonewall Dems
Democrats for Equal Rights for Utah's LGBTQ Communities and Families. Enough said.
Equality Utah
Building effective alliances and pressing legislative powers to secure equal protections and rights for LGBTQ people of Utah and their families.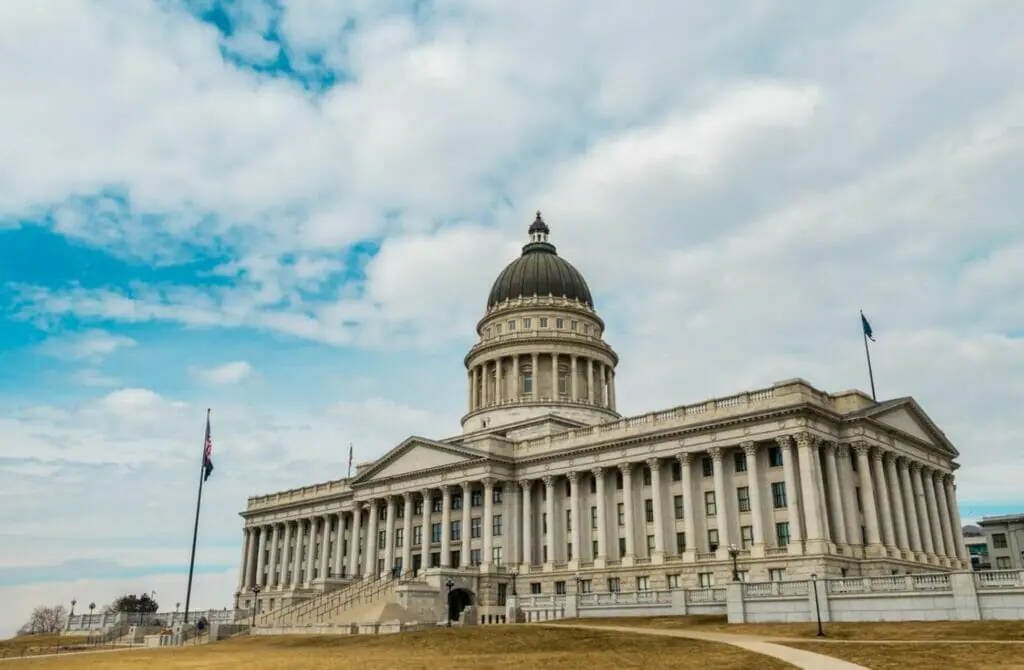 Regular LGBT Events in Salt Lake City
Once you're part of the LGBTQ+ community in Salt Lake City, you will want to participate in events and meet new people. Here's where you can do that at:
Utah Pride Festival
The Utah Pride Festival is a large event that draws over 25,000 people each year and takes place in downtown Salt Lake City in the month of June. Many events, including a massively popular parade, parties, and other celebrations, are part of this festival appreciating all that the LGBTQ community contributes to the city. You'll undoubtedly want to take part in the celebrations and have a good time!
The Days of '47
The Days of '47 parade is the state's largest yearly procession, and other events include a rodeo, concerts, and other activities. You won't want to miss out on this one-of-a-kind Utah event.
The Loveloud Festival Salt Lake City
This is one of the largest LGBTQ+ summer concerts in the United States. It takes place every summer in the USANA Amphitheatre just outside of Salt Lake City, and has attracted national attention in the past with headliners such as Kesha and Tegan & Sara. Doors to the event open at 1:30 p.m., while music begins at 2:30 p.m. Concession stands and food trucks are in plenty.
Damn These Heels Film Festival
In July, the city of Salt Lake holds the Damn These Heels Film Festival, an LGBT film festival.
Network and Connect
Through the Utah LGBTQ Chamber, you may engage and network with local establishments. Events are held every other Tuesday.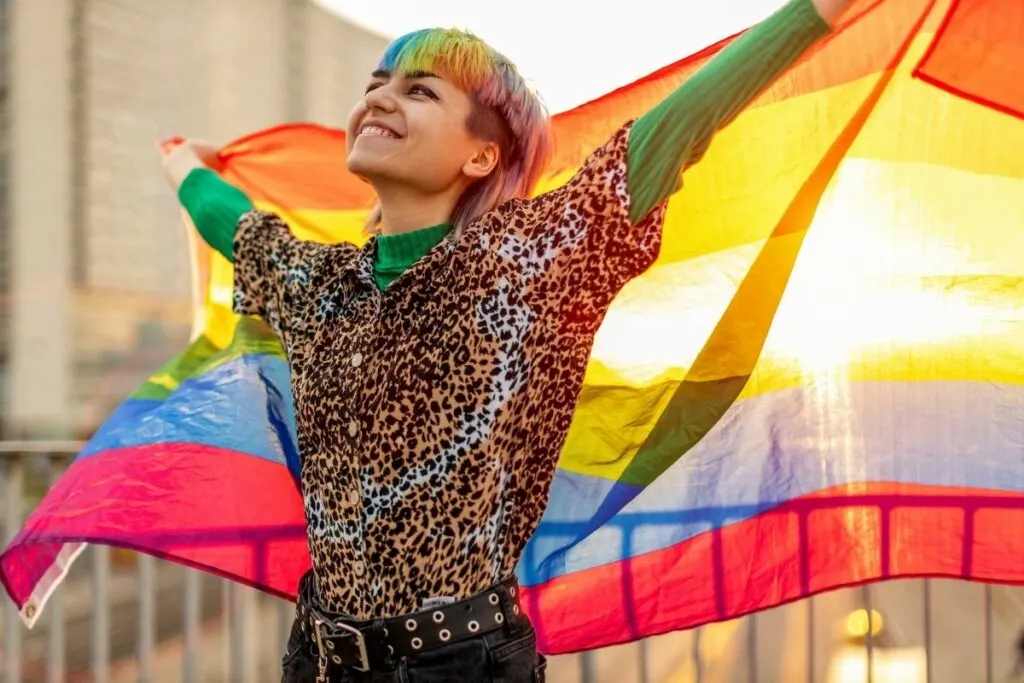 LGBT Owned Businesses in Salt Lake City
LGBTQ-owned and managed establishments contribute to Greater Salt Lake's distinct culture. All of these businesses provide a unique contribution to the community, and we welcome you to support them.
Kitchen Laziz
This fast-casual establishment is owned by Moudi Sbeity and recently aired on an episode of Diners, Drive-ins, and Dives. The restaurant serves some of the best Middle Eastern food in SLC.
Zest
Look no further than Zest if you're looking for delectable plant-based cuisine. Any fruit, vegetable, or grain can be transformed into a memorable dish in this kitchen. Since the downtown facility also functions as a bar, guests must be at least 21 years old.
Emulsions and Filings
Do you have a sweet tooth? This exquisite dessertery in the Ballpark area is a must-visit.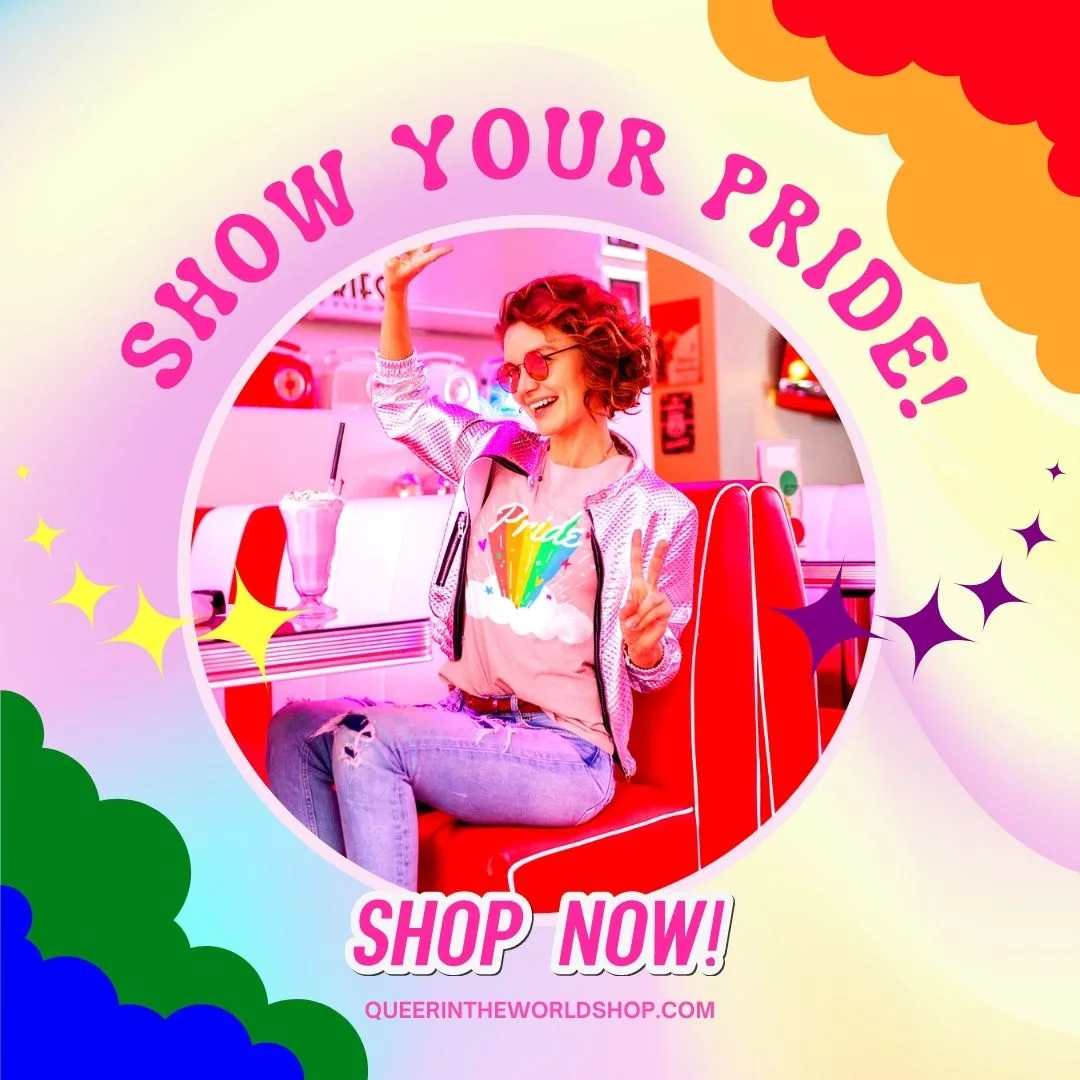 Final Thoughts On Moving To LGBT Salt Lake City
Salt Lake City is rapidly expanding, and Utah has surpassed New York as the nation's youngest state as more young adults and college graduates rush to the city.
Something must be attracting so many new people to this bustling metropolis – and with such a high percentage of LGBT residents, they will be in good company. Prepare to have the time of your life if you decide to relocate to Salt Lake City.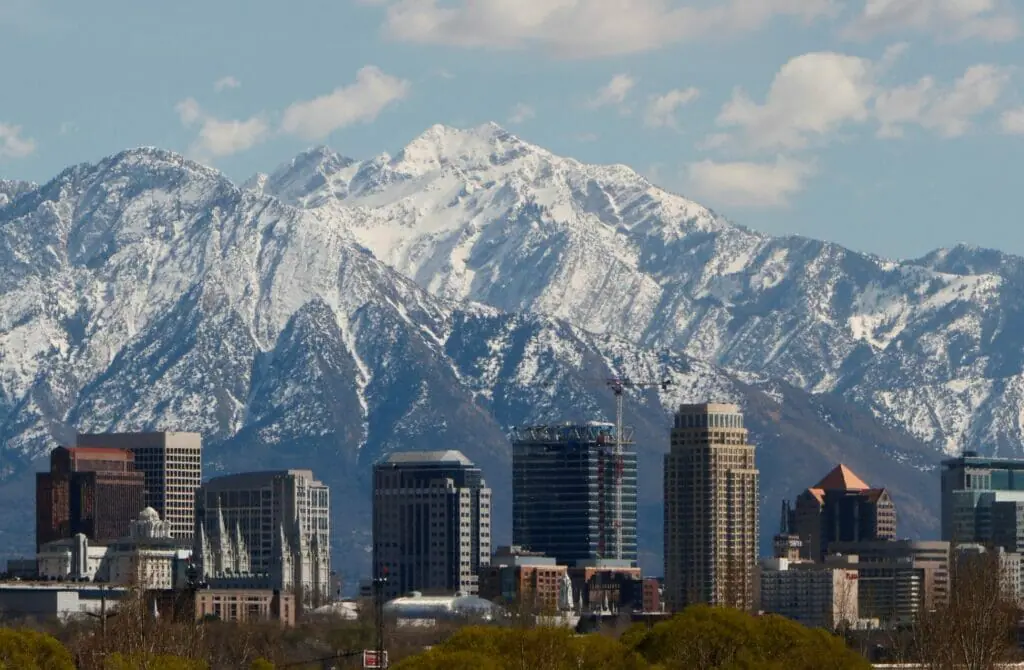 Finding Gay Realtors In Salt Lake City Utah
Why would you consider someone's sexuality when searching for the perfect realtor? This might sound a little odd at first, but there are plenty of reasons why a gay realtor in Salt Lake City is your best bet in looking for the home of your dreams.
After all, when it comes to one of life's most significant purchases, it is not too much to ask to be assured of fair, equal, and honest representation by someone that knows the unique needs and desires of the queer community.
Worst, many people (including up to a 1/3 of Americans) still don't believe our community merits protection and dignity in housing, adoption, employment, and other sectors of life.
So it is no wonder that reports of discomfort, needless difficulty, unenthusiastic representation, or even outright hostility are rampant from LGBT individuals using everyday realtors. Everyone should be assured of a pleasant, smooth home buying or selling experience while being fully represented – and that is why we believe you should let a gay realtor help you find your next home.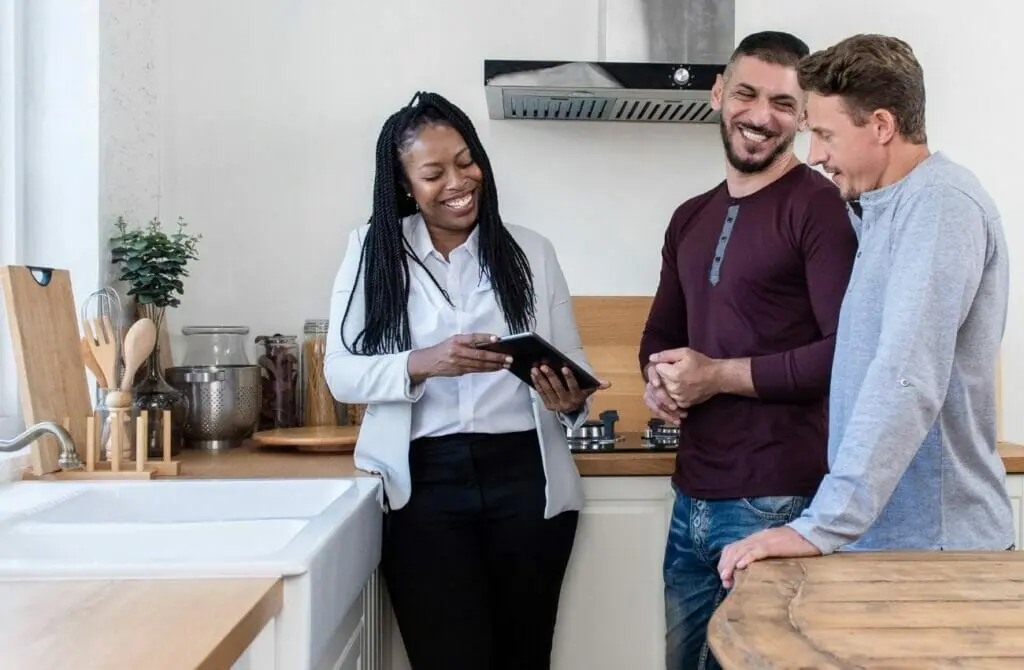 Gay realtors tend to have an understanding of the different neighborhoods in their area and know which ones they should select houses from. Now that's not to say a straight realtor isn't good enough for the job, but they've likely never had to consider some of the things queer people do. Instead of just being concerned by how busy, trendy, or up-and-coming a neighborhood is (or what it may look like), gay realtors do a deep dive into the areas they sell houses in to make sure they are safe for their clients.
In the past, it was challenging to find professional LGBT-friendly real estate agents in Salt Lake City, and almost impossible to find one if you were moving here from across the country and without access to a recommendation from a local. Thankfully, you no longer have to hunt for a realtor without knowing if they are accepting of others, as you can use a directory of gay, lesbian, and gay-friendly agents in Salt Lake City to do all the legwork for you.
Just visit the page, and you'll instantly be presented with a free list of gay, lesbian, and gay-friendly agents who could not only assist you with your move but also provide other beneficial information such as help with LGBT+friendly schools, shopping, storage companies, contractors, etc.
Read the gay real estate agent bios and choose the agent that is best for you. It is vital that you seek out someone who will stand by you and support you and your family in one of the most exciting times in your life.
Even better, there is never any hidden agenda, cost, or obligation!