Are you thinking about relocating to Baltimore? Charm City is a unique place to call home, with highly-rated universities, winning sports teams, and delectable seafood. It is vibrant and diverse with a long and rich history and a bright future.
Charm City is also known for its gorgeous waterfront, unique and eccentric neighborhoods, and art, culture, and innovation, would be an ideal destination for anyone in the LGBTQ community to call home.
Like all major US cities, there is a lively gay scene here (if you know where to look) and this is something a gay realtor in Baltimore can help you navigate as you find your new perfect home here.
Baltimore is the state's largest metropolis and its economic center. The city was founded in the early 17th century and was named after Lord Baltimore, a member of the Irish House of Lords. Baltimore's waterfront, which is now encircled by shops, restaurants, and other attractions, was originally a major tobacco trade hub with England.
It then evolved into a granary for sugar-producing Caribbean settlements, and then into a working-class port town with a variety of thriving enterprises. Baltimore grew into the flourishing, modern-day metropolis that it is today — progressive, dynamic, and forward-thinking, while yet appreciating and conserving its rich history.
Here are some other things you should know about LGBT Baltimore before your big move.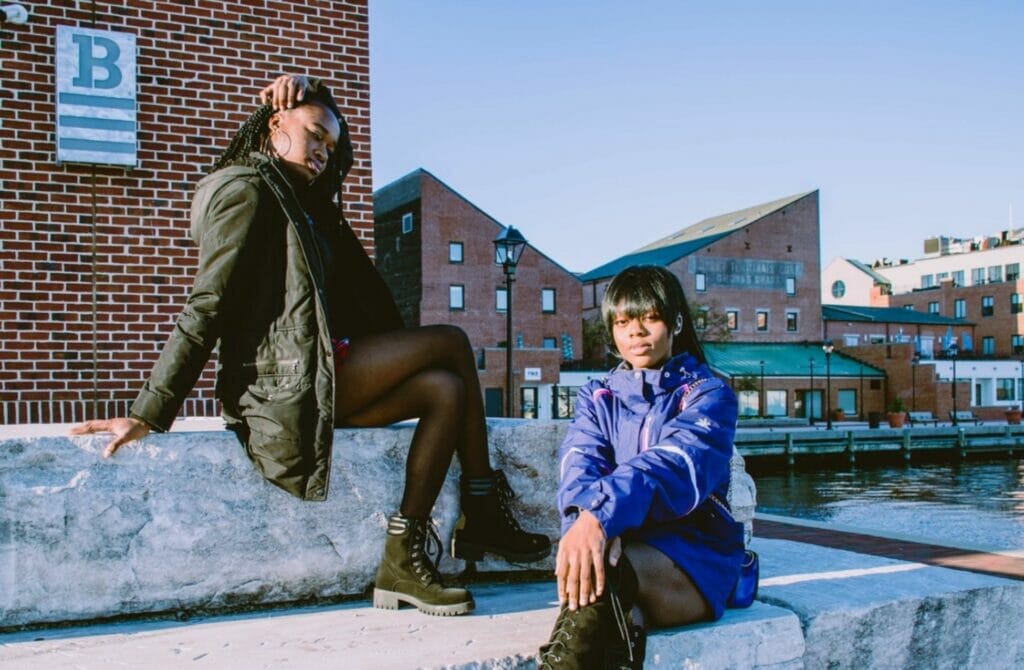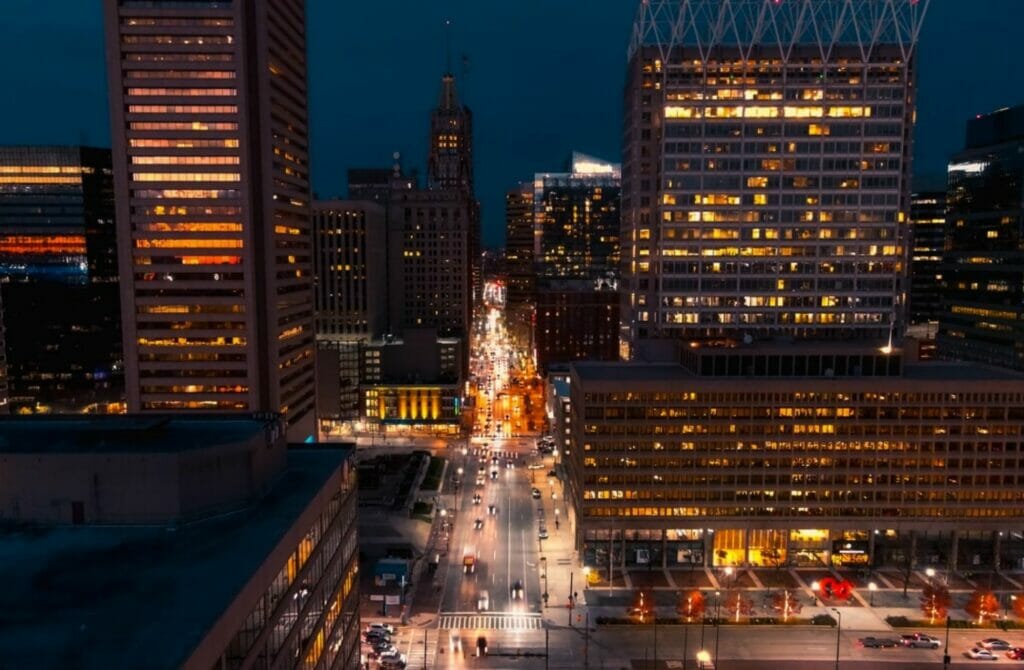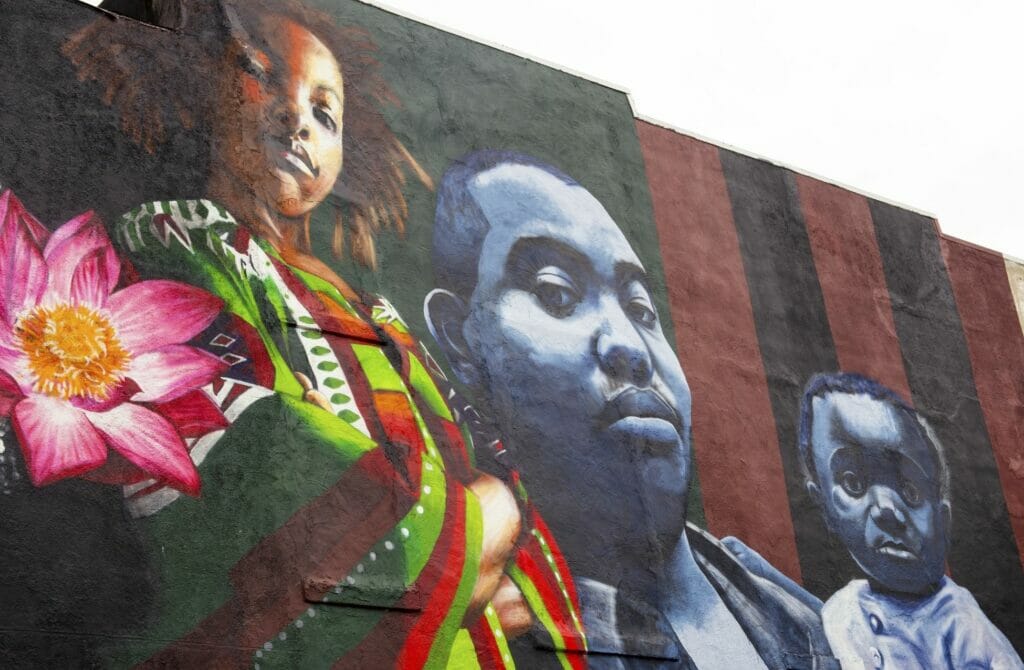 The Highlights Of Moving To LGBT Baltimore
Baltimore is an exciting place to be, whether you're LGBTQ or not! Thanks to some thriving gay spots, including a few of the city's most popular neighborhoods, making a move here will allow you to meet people with similar interests.
You can find pretty much anything within these boundaries. Whether it's bars, coffee shops, or brunch, the city has much to offer. Before we get into the nitty-gritty, let's take a look at some of the highlights that make up this beautiful city.
The job market is growing
The Baltimore area has enjoyed substantial economic growth over the last few years. As a result, unemployment rates in the city have dropped from 11% to 4.7%. Baltimore's move from canning, shipping, and vehicle transportation to healthcare, research, and tourism is part of the reason for this.
The University of Maryland Medical Center, Johns Hopkins Medicine, Northrop Grumman Corporation, and Under Armour are among the area's top employers. Some people, on the other hand, prefer to live in Baltimore and commute to Washington, DC for work since the cost of living is lower in Baltimore.
The transport system is ready for you
In Baltimore, whether you wish to travel by land, air, or sea, the city's transport system is prepared! For all of your travel needs, the Maryland Transit Administration (MTA) offers bus, subway, light rail, and commuter trains that run across the city.
The Charm City Circulator, which covers Downtown Baltimore and offers circuits that link you to other MTA transits, is also an option. Take the Baltimore Water Taxi after shopping along the Inner Harbor if carrying a load of shopping bags back to your apartment isn't your thing.
Additionally, Baltimore locals can easily travel to work or weekend excursions thanks to Baltimore/Washington International Thurgood Marshall Airport and Penn Station.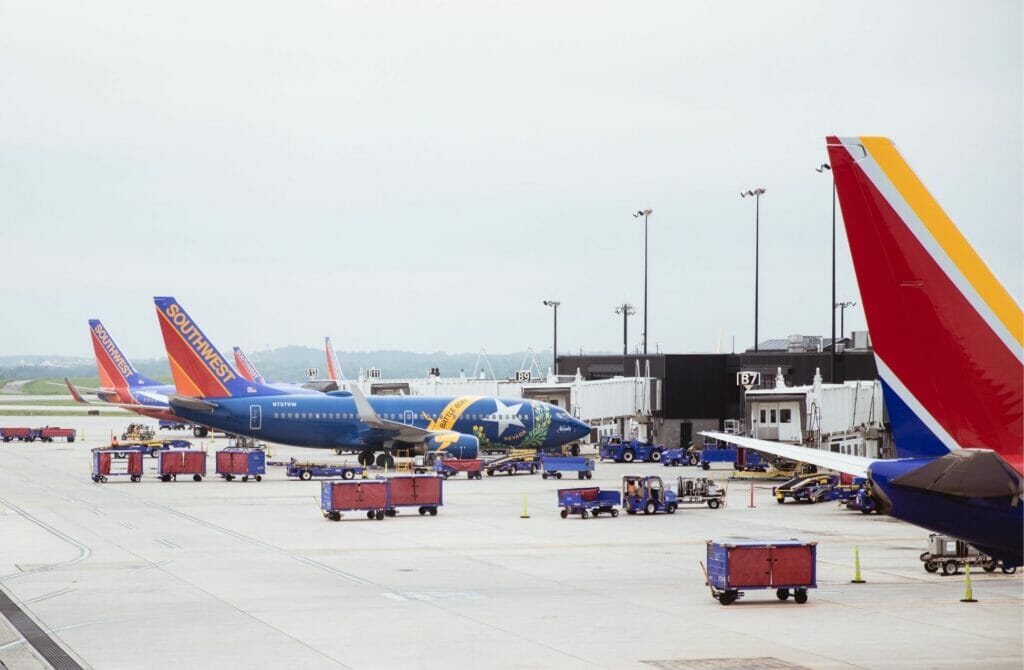 You can further your studies in top-rated institutions
You will not be sorry if you decide to move to Baltimore to further your education. There are 13 private and public colleges in the city, with a few of them ranked in the top 200 of national university rankings. Johns Hopkins University, the country's leading research university, is a remarkable private institution with courses ranging from music to biomolecular engineering.
Experience all four seasons
If you move to Baltimore, you can expect to experience all four seasons. In the spring, Sherwood Gardens, North America's most famous tulip garden, offers beautiful sights of more than 80,000 tulips, dogwoods, ancient English boxwoods, cherry blossoms, azaleas, magnolias, wisteria, and more for free.
Floral enthusiasts will also appreciate meandering through the Mt. Washington Arboretum and the Clyburn Arboretum's home and landscapes. In the summer, events like HONfest begin, and when the weather cools, the indoor entertainment season begins with music, theater, and unique displays. Winters can be chilly, but Netflix and a vibrant nightlife should keep you warm.
Natural attractions
The Inner Harbor, which is ringed by hotels, eateries, shops, and sights such as the National Aquarium, the Fleet of Historic Ships (the USS Constellation), Ripley's Believe It or Not! and the Maryland Science Center, is located on Baltimore's absolutely gorgeous waterfront.
That's only in the world-renowned Inner Harbor! All across the city, there are several opportunities for checking out art, history, and taking part in some family fun. The Baltimore Museum of Art is the city's cultural jewel.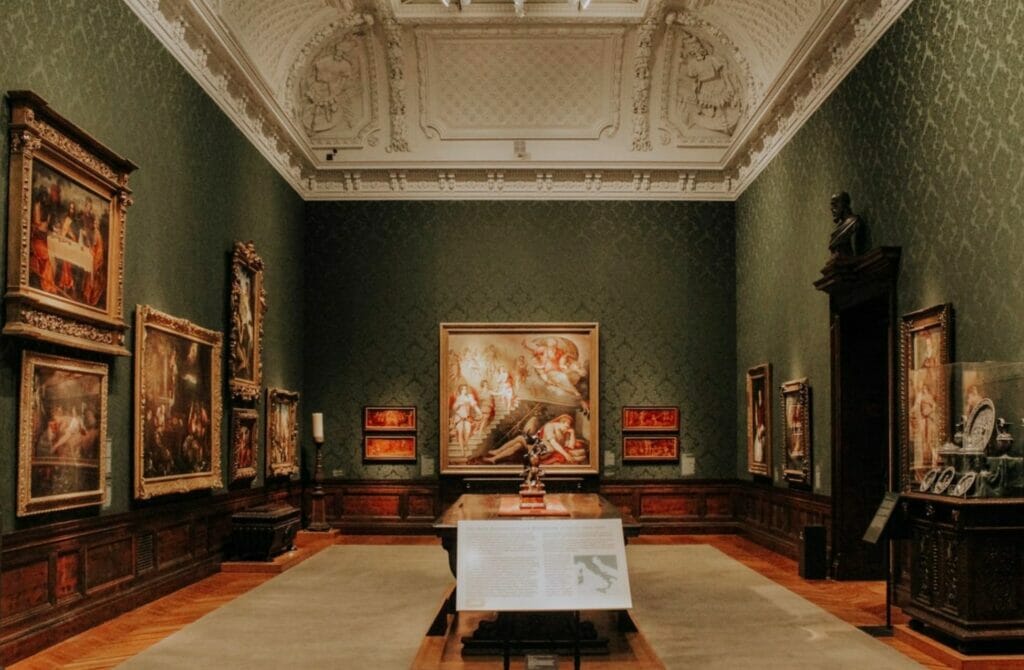 Does Baltimore Embrace The LGBTQ Community?
Baltimore's LGBT culture is a significant aspect of the city's culture, as well as a central theme for the larger LGBT population in its metropolitan area. Mount Vernon, also regarded as Baltimore's gay village, is the city's LGBT communities' major base. According to SeniorAdvice.com, Baltimore was designated one of the top 20 places around the Country for LGBT-friendly retirement in 2018.
The city is known for its 3.9% LGBT population, yearly pride parade, GLBT Community Center of Baltimore, top-rated hospitals, and over 250 senior care facilities. In recent years, the city has earned praise as a welcoming city for LGBT travelers and a popular destination for LGBTQIA+ families, but these compliments are nothing new. After all, Baltimore is the hometown of filmmaker John Waters, and "hon" is a popular term of affection among locals and tourists alike.
Although the historically bustling Mount Vernon neighborhood is home to many gay bars and establishments, the LGBT community is well represented all across the city, and astute visitors are aware that Baltimore's eccentric and vivacious nature extends far beyond the iconic Inner Harbor.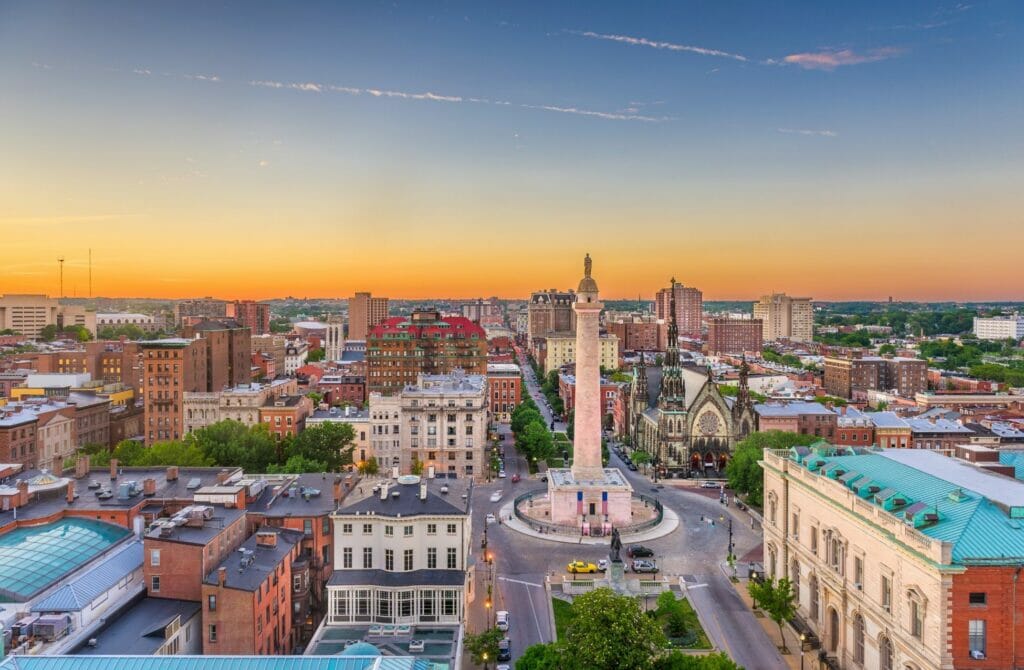 Is Baltimore An Expensive City To Move to?
Moving to Baltimore offers metropolitan amenities which come at a cheaper price tag than nearby cities like Washington DC, New York, and Boston.
If you're looking for a city that will give you high quality of life vs. a low cost of living, then Baltimore should be at the top of your list. New residents have so much to look forward to in regards to relatively affordable housing. For example, the index for living in the city is 72.23 out of 100, which is a low figure compared to New York City, the index's benchmark with a score of 100.
Rentals
Rentals in Baltimore are lower than those in neighboring areas. The average rent in Baltimore recently rose by 17% compared to the same period last year. The median rent for a one-bedroom rental is $1,107, and for a two-bedroom apartment is $1,411.
Transport
If you're a single adult you may expect to spend $5,113 on transportation according to the MIT Living Wage Calculator. Families with 2 working adults and one child, require at least $9,378. Nevertheless, compared to northeastern cities like New York and Washington, DC, Baltimore remains a comparatively affordable place to reside in.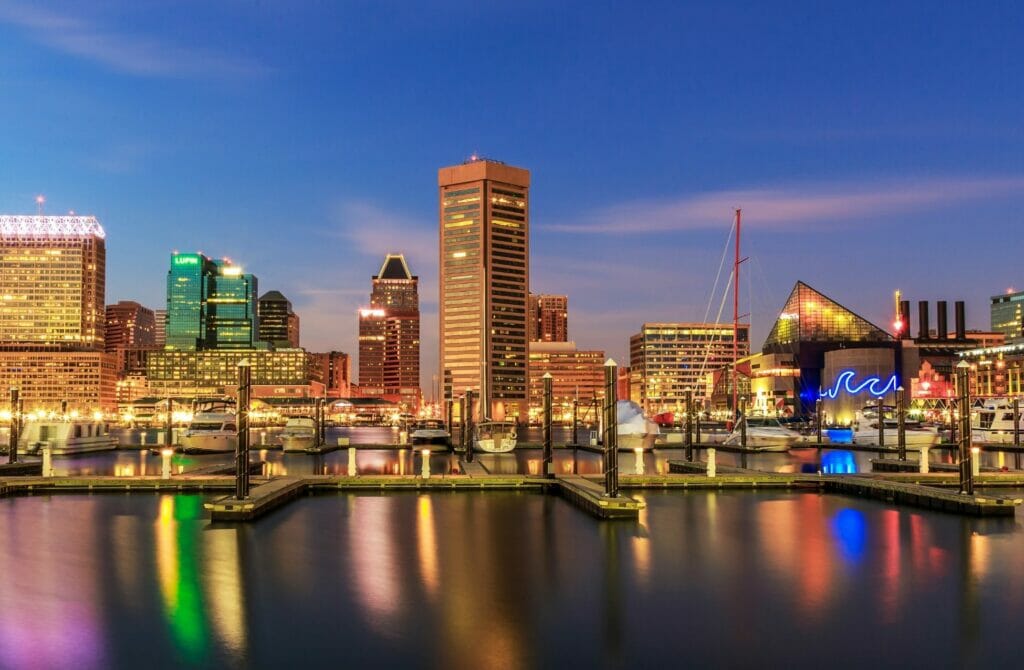 Cost of food
A single full-time working adult who makes their own meals should expect to spend about $3,177 per year on food, as reported by MIT estimates. Expect to spend an average of $15 for a dinner at an affordable restaurant. This comes without extras such as appetizers or booze if you want to appreciate the harbor restaurants and pubs that Baltimore has to offer. Dinner for two at a mid-priced restaurant would set you back roughly $65. Dining out in New York is around 26.20 percent more expensive. So, if you're relocating from New York City, you'll save money on accommodation and have more food options.
Healthcare
The average cost of health care for a single, full-time working adult in the city is $3,001 per year, as per MIT statistics from Agency for Healthcare Research and Quality and the Bureau of Labor Statistics. A family with two fully employed adults and a child could pay up to $8,623 each year.
Utilities
The cost of utilities will be around $252 per month. Heating, cooling, waste, and water, are all included in the anticipated cost.
Other costs
In addition to the federal income tax and Maryland income tax, residents of Baltimore have to pay a flat-rate city income tax of 3.05 percent on their earned income. If you don't live in Baltimore yet work there, you'll pay a 1.80 percent local income tax.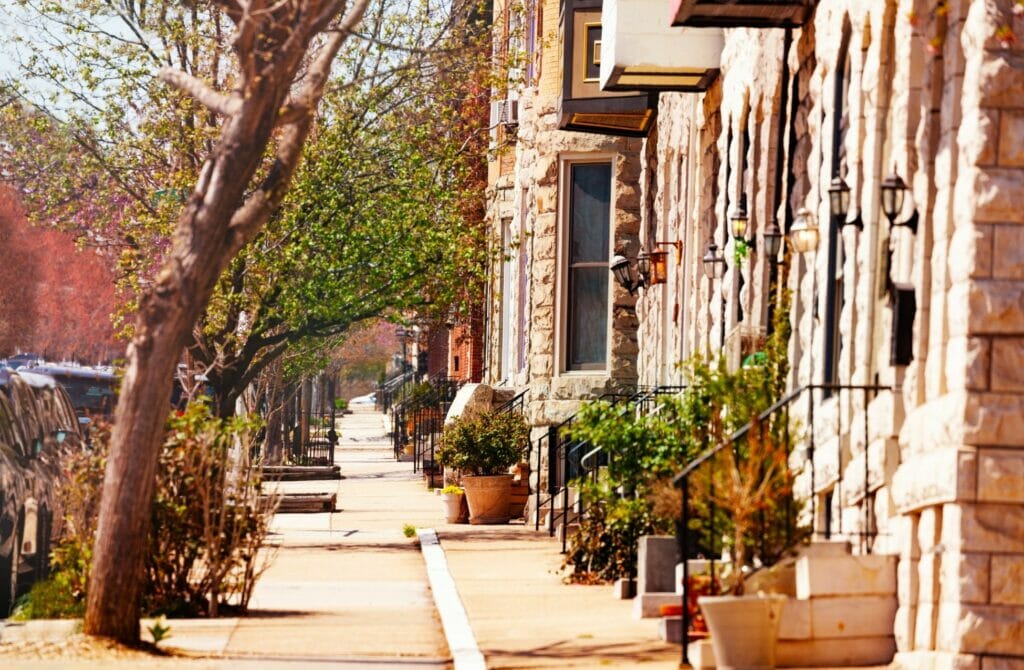 The Best Gay Neighborhoods in Baltimore
The Inner Harbor is what most people reflect on when they think of Baltimore. This is understandable considering it's home to some of the city's major attractions such as Power Plant Live! the National Aquarium, and Top of the World Observation Level. What most people don't give much thought to are the gay neighborhoods in Baltimore.
When relocating to LGBTQ Baltimore, you should be aware that there are a few areas that are close to all the fantastic gay clubs and nightlife, allowing you to pull your U-Haul up to your new house in a gay-friendly neighborhood of town.
If you're a lesbian, gay, bisexual, transgender, or otherwise queer person seeking a welcoming neighborhood with facilities you'll cherish, start with these top gay and gay-friendly Baltimore neighborhoods to discover your perfect new home, each with its distinct personality. Give yourself enough time to acquaint yourself with Baltimore's diverse personalities, and remember that this city offers something for everyone – LGBTQ or not!
Or speak to a local LGBT real estate agent for a more detailed understanding of the best options today. Let's take a look at where these fabulously gay areas in Baltimore are.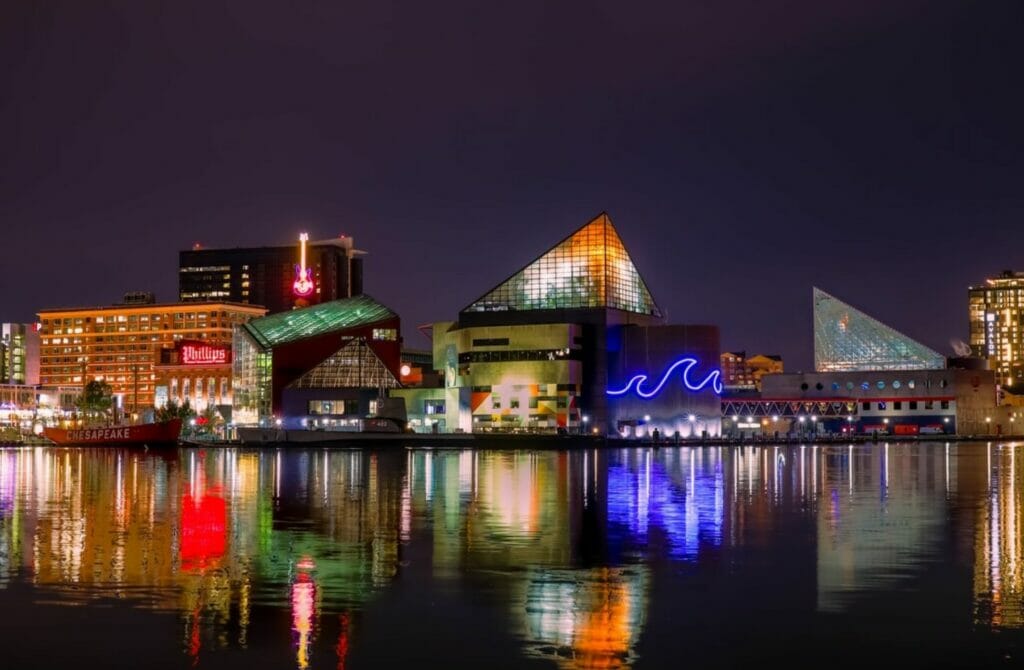 Mount Vernon (Baltimore's Gayborhood)
Mount Vernon has everything you could ever want in your dream gayborhood. It's incredibly cool, stunning, has architecturally amazing and historic buildings, and most importantly, is *the* LGBT hub for Baltimore. Many of the city's most popular LGBTQ clubs and establishments are located in Mount Vernon.
It is a neighborhood that many LGBTQ people call home. Mount Vernon is home to a diverse range of restaurants, stores, and theaters, and there always seems to be something fun going on for residents and visitors to experience. Mount Vernon has an average home value of around $193,000.
Charles Village
Charles Village is popular for its vibrant Victorian rowhomes known as "painted ladies,". It was home to many of the important figures and locations of the 1970s-1980s Baltimore LGBTQ movement. Charles Village, is still a popular and vibrant neighborhood for the LGBTQ community to call home in this day.
In addition to Baltimore Museum of Art and Johns Hopkins University, Charles Village is home to a plethora of well-known academic and cultural institutions. In Charles Village, the average list price is around $300,000.
Fells Point
Fells Point is one of the best-preserved colonial waterfront districts in the United States. The neighborhood's cobblestone streets are lined with immaculately maintained Federal town houses dating from a time when 16 shipbuilders prospered nearby.
Fells Point has been one of the city's most diverse neighborhoods for a long time with a mix of elderly Italian and Eastern European immigrants, artsy slackers and GenXers, and well-heeled professionals. The LGBT community is prominent.
Federal Hill
Federal Hill is a lovely neighborhood with rowhomes and magnificent brick buildings. It is a short distance from the Inner Harbor. One of its most popular attractions is Cross Street Market, which opened in 1846 and has recently had a significant makeover and is brimming with delicious food and drink options.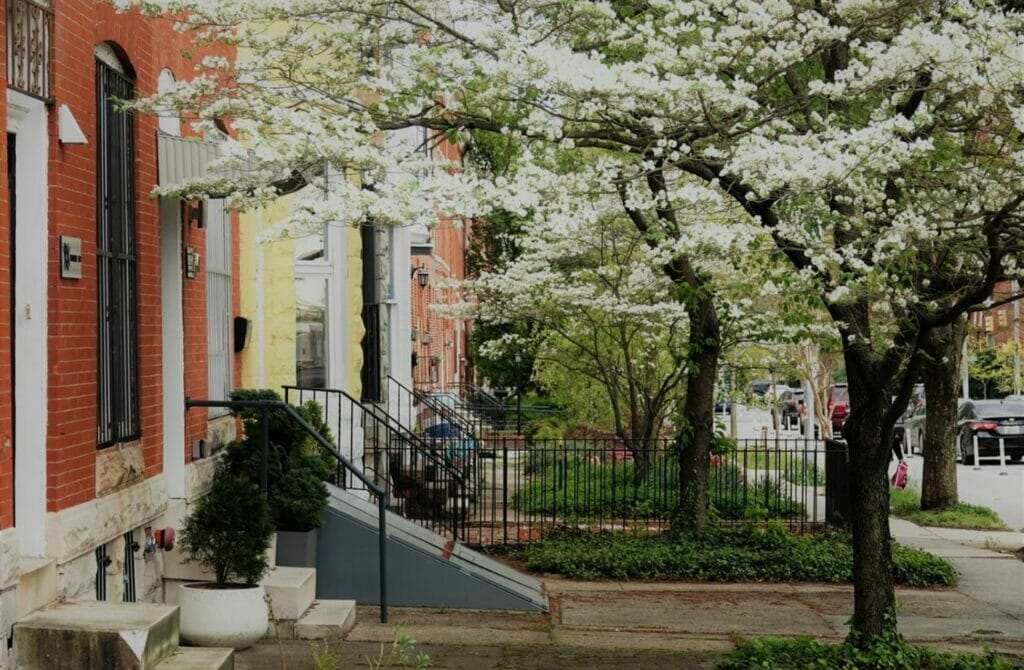 LGBTQ+ Community Organizations in Baltimore
If you're looking for LGBTQ groups in Baltimore to join, meet new people, or work towards a cause you like, check out some community organizations below:
The Gay, Lesbian, Bisexual, and Transgender Community Center of Baltimore and Central Maryland
The Gay, Lesbian, Bisexual, and Transgender Community Center of Baltimore and Central Maryland (GLCCB, or the Center) strives for equality, respect, understanding, and inclusivity for the diversity of the city's LGBT community while also offering high-quality support services, professional resources, and for individual and group development and well-being.
JPride Baltimore
Through support, training, and advocacy, JPride Baltimore works to build equality and safe spaces for LGBTQ people and in extension, their families within the Jewish community.
Baltimore Black Gay Pride
This organization seeks to improve the quality of life and the well-being of black LGBT people and their allies by setting a standard of excellence in the Black LGBT community through health and wellness, spiritual and economic empowerment, social justice, and coalition building.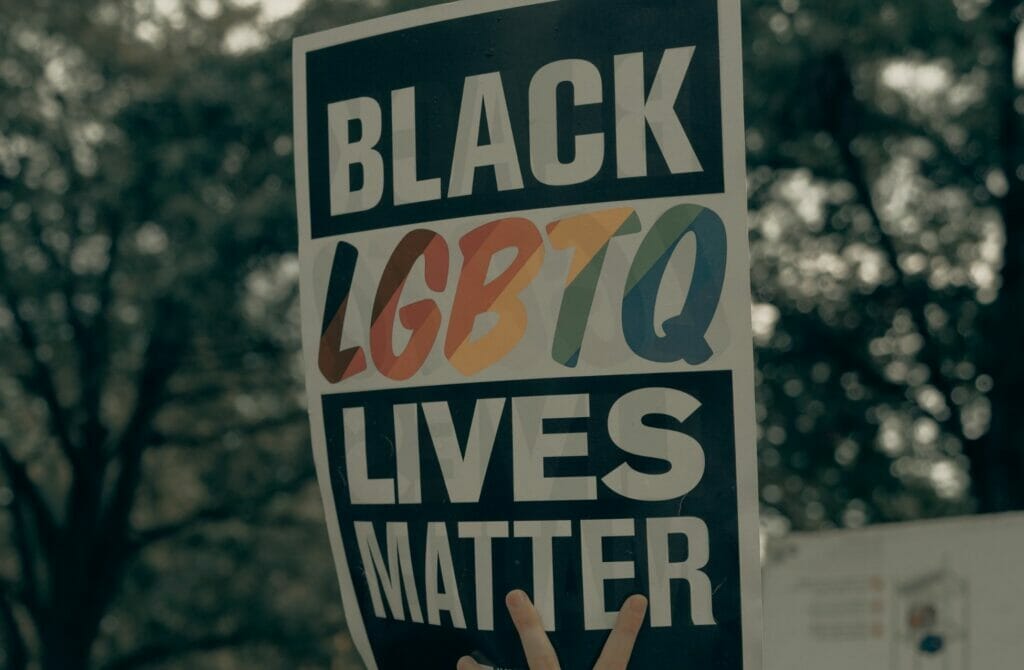 Regular LGBT Events in Baltimore
You have to make new friends, meet people, and network after moving to a new city. Here are some events that will help you do just that.
Baltimore Pride
Baltimore Pride is the largest fundraising event in the city organized by The PRIDE Center each year. The center directs all proceeding from Baltimore Pride to support more than 800 sexual and gender minority individuals every month. The event has grown from a handful of activists in 1975 to more than 30,000 participants each year.
Ladies' night at "Mixers"
Located about 20 minutes by vehicle from the city center, Mixers caters to a wide clientele and holds regular "Ladies' Nights" for lesbian patrons. During the summer, people from all around Baltimore and the surrounding suburbs flock to the spacious outdoor patio.
Sangria Saturday's- Sangria Patio Bar
Every Saturday, you can enjoy amazing food and drink specials as you meet new friends and listen to some amazing music on the outdoor patio. This is an RSVP event so make sure you book early.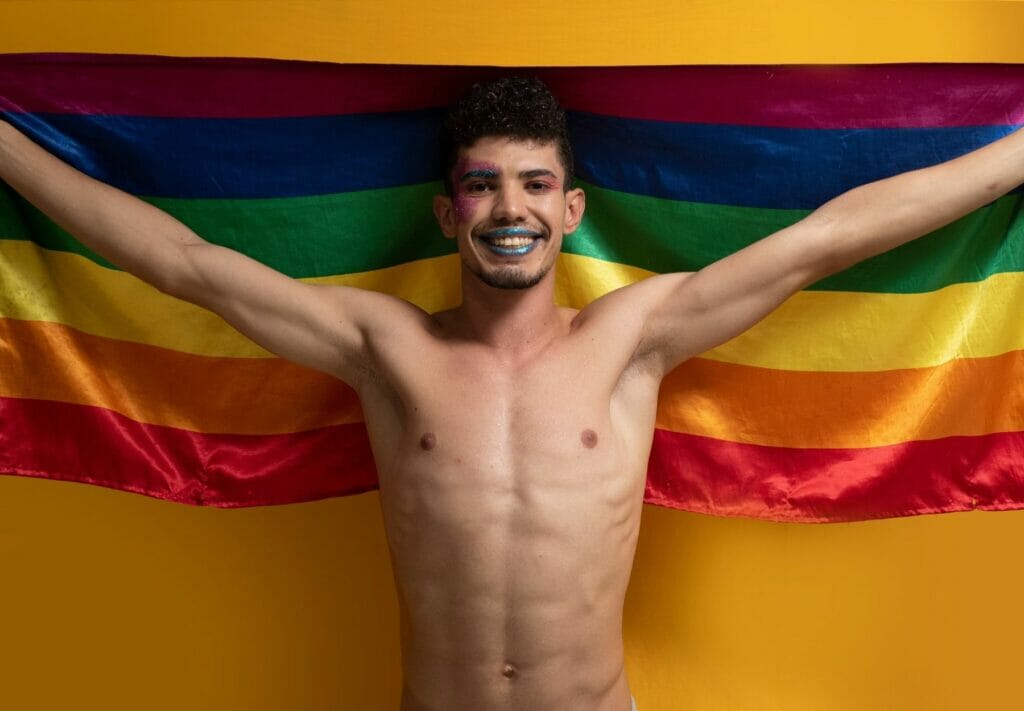 LGBT Owned Businesses in Baltimore
When moving to Baltimore, obviously, you're going to want to support as many LGBT-owned/friendly businesses. Here are some that we've put the spotlight on for you:
EC Pops
With three stores in Old Ellicott City, Cockeysville, and Fells Point, EC Pops has become a trusted brand in Baltimore and the Maryland area. The brand genuinely has it all. Lance Sovine and Doug Yeakey, the owners, are no strangers to rebounding from losses. The pair went to Maryland with the intention of starting a business, which led to the establishment of the first EC Pops site, a popcorn shop in Old Ellicott City.
Red Emma's
Red Emma's is a cafe and bookstore that also serves as a community center for queer people. Emma's is always an excellent spot for a good affordable bite, with fantastic vegan and vegetarian alternatives. The co-op hires trans people of color, individuals with disabilities, and people who have been incarcerated. Red Emma's has developed a culture of love and support in addition to a fantastic cafe and bookstore.
B. Willow
B. Willow is a new plant shop in Remington that sells non-flowering plants, succulents, and cacti. The shop offers lessons and classes as well as the opportunity to grow your new tiny green buddy inside in the shop.
Sugar
On the Avenue in Hampden, is a queer-lady-owned sex toy store. Sugar also offers educational courses and events for its customers. Sugar is both tasteful and playful, with a small but high-quality toy collection and a friendly staff made up largely of LGBTQ women who are entirely really hip.
Final Thoughts On Moving To LGBT Baltimore
We hope that we've helped you get ready for your move to Baltimore. Keep in mind that Baltimore is a vibrant city and there's so much more to see and do. Here, you will find an inclusive community and we're sure you will fit right in!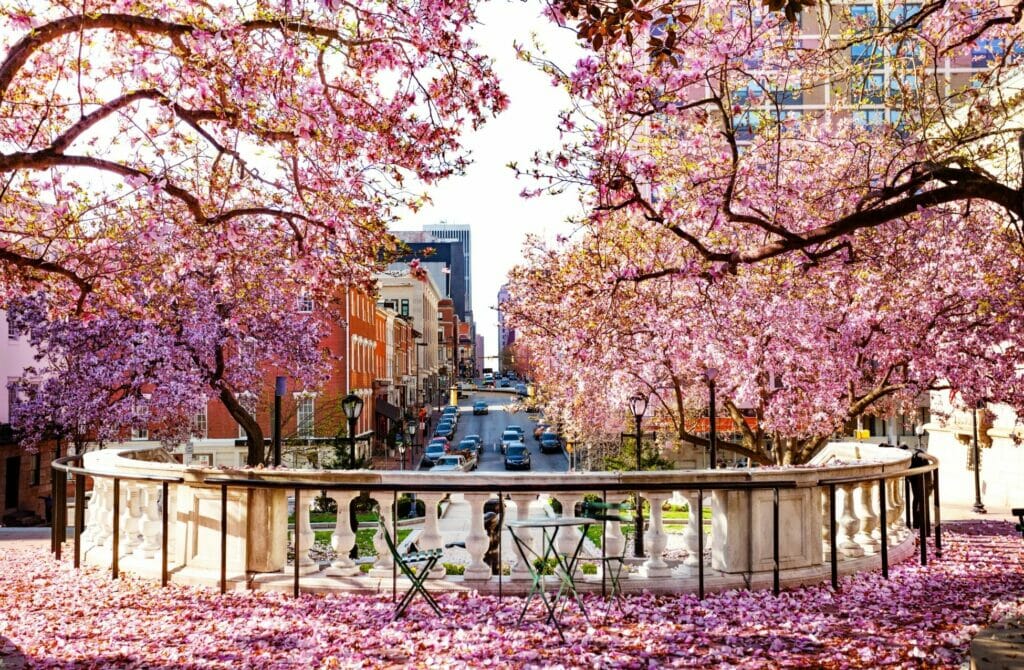 Finding Gay Realtors In Baltimore Maryland
Why would you consider someone's sexuality when searching for the perfect realtor? This might sound a little odd at first, but there are plenty of reasons why a gay realtor in Baltimore is your best bet in looking for the home of your dreams.
After all, when it comes to one of life's most significant purchases, it is not too much to ask to be assured of fair, equal, and honest representation by someone that knows the unique needs and desires of the queer community.
Worst, many people (including up to a 1/3 of Americans) still don't believe our community merits protection and dignity in housing, adoption, employment, and other sectors of life.
So it is no wonder that reports of discomfort, needless difficulty, unenthusiastic representation, or even outright hostility are rampant from LGBT individuals using everyday realtors. Everyone should be assured of a pleasant, smooth home buying or selling experience while being fully represented – and that is why we believe you should let a gay realtor help you find your next home.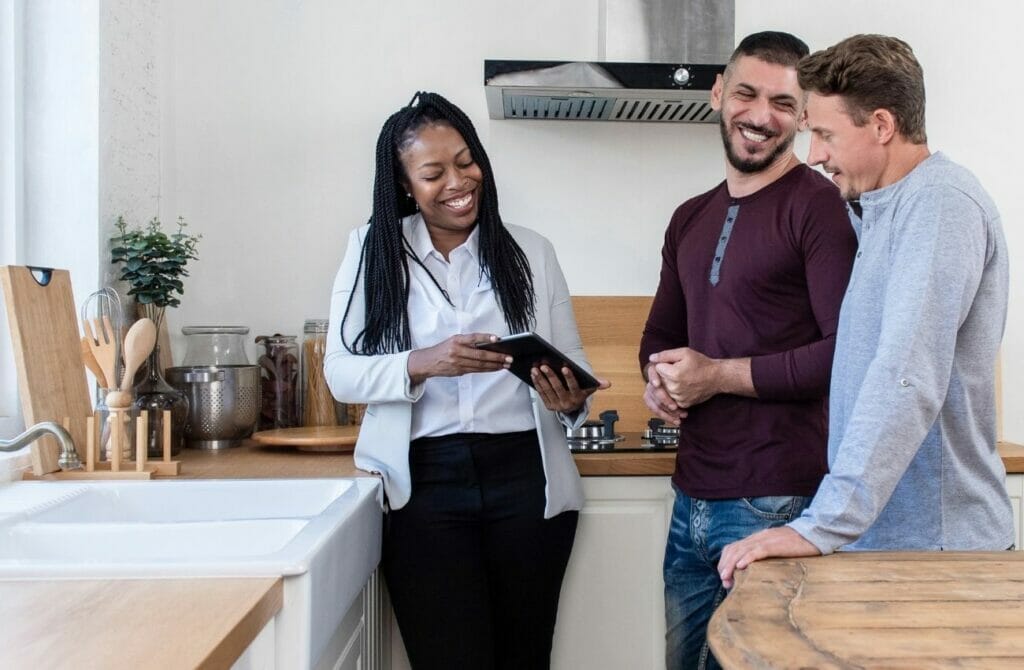 Gay realtors tend to have an understanding of the different neighborhoods in their area and know which ones they should select houses from. Now that's not to say a straight realtor isn't good enough for the job, but they've likely never had to consider some of the things queer people do. Instead of just being concerned by how busy, trendy, or up-and-coming a neighborhood is (or what it may look like), gay realtors do a deep dive into the areas they sell houses in to make sure they are safe for their clients.
In the past, it was challenging to find professional LGBT-friendly real estate agents in Baltimore, and almost impossible to find one if you were moving here from across the country and without access to a recommendation from a local. Thankfully, you no longer have to hunt for a realtor without knowing if they are accepting of others, as you can use a directory of gay, lesbian, and gay-friendly agents in Baltimore to do all the legwork for you.
Just visit the page, and you'll instantly be presented with a free list of gay, lesbian, and gay-friendly agents who could not only assist you with your move but also provide other beneficial information such as help with LGBT+friendly schools, shopping, storage companies, contractors, etc.
Read the gay real estate agent bios and choose the agent that is best for you. It is vital that you seek out someone who will stand by you and support you and your family in one of the most exciting times in your life.
Even better, there is never any hidden agenda, cost, or obligation!