Minneapolis is mostly known for its harsh winters, but to give it a little credit, it does have some of the hottest gay scenes in America.
Over the last few years, Minneapolis has carved out a reputation for being LGBTQ-friendly and supporting same-sex marriage and gay rights. It's definitely one of those cities that's keen on taking things up a notch and is a hidden-gem-of-a-gay-city like Seattle and San Juan.
Minneapolis is also a city that's vital in LGBTQ history since it was the first U.S. city to accept and vote lesbian and gay pastors and was also amongst the few to enact a student non-discrimination act to prevent the bullying of gay children.
Obviously, if you've heard of Minneapolis, you've heard that it's a rich melting pot of culture, a thriving art scene, and a growing LGBTQ community. With this in mind, it's not hard to see why the city is one of the hottest destinations for members of the LGBTQ+ community looking to move from their current locations.
Like all major US cities, there is also a lively gay scene here (if you know where to look), and this is something a gay realtor in Minneapolis can help you navigate as you find your new perfect home here.
Once you throw in the sophisticated cuisine, mind-blowing architecture, hip shops, and a lively night scene, Minneapolis has got you hook, line and sinker.
Before we dig a little deeper to find out what the city has in store for you as a member of the LGBTQ community, let's first take a look at some of the highlights of moving to LGBTQ Minneapolis.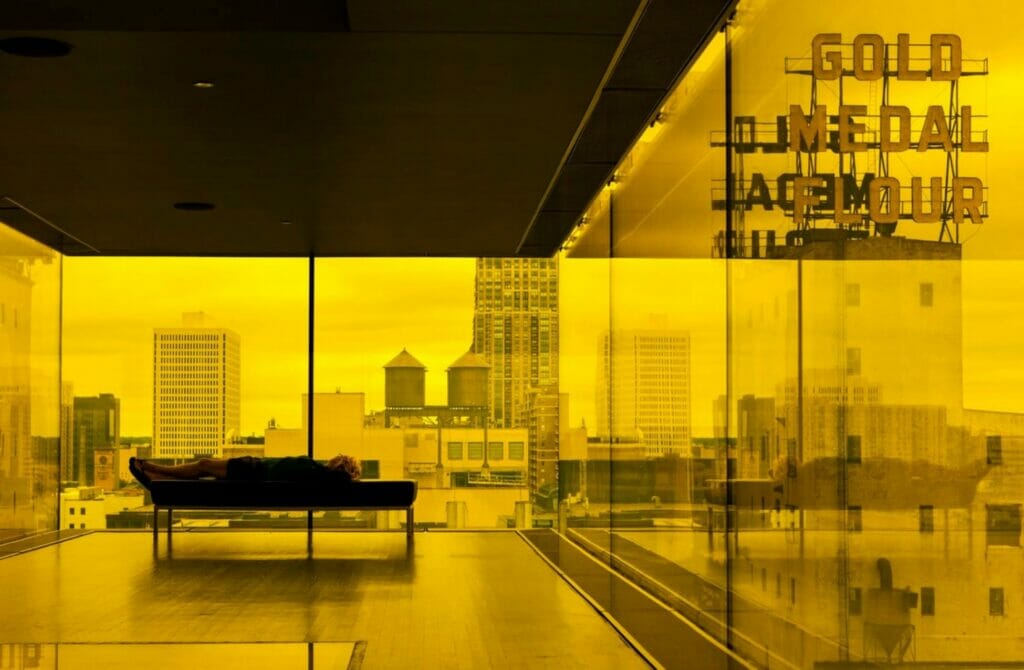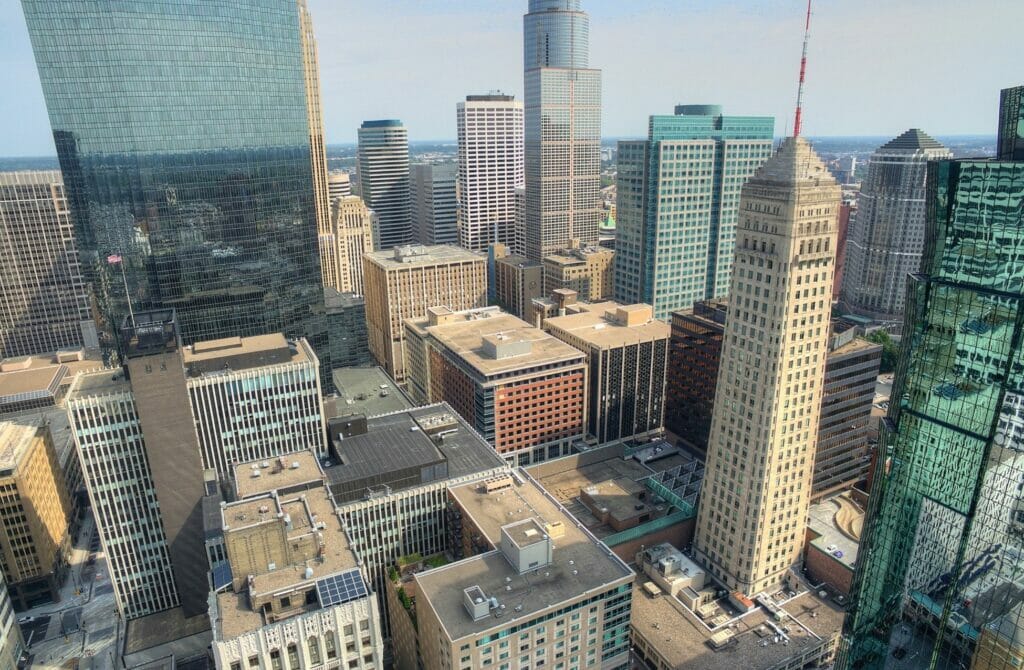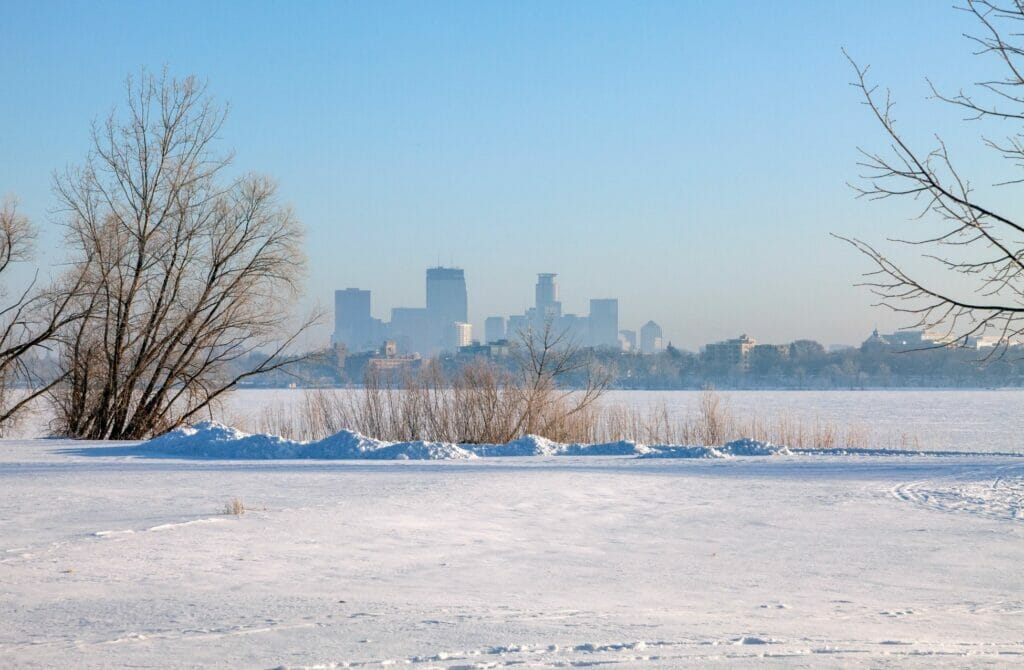 Highlights Of Moving To LGBTQ Minneapolis
Minneapolis is an impressive place to be, whether you're LGBTQ or not! Thanks to some flourishing gay scenes, including a few of the city's most popular neighborhoods, securing a move here will allow you to meet people with similar interests.
You can find pretty much anything within the city limits. Whether it's bars, coffee shops, or brunch, the city has much to offer. Before we get into the nitty-gritty, let's take a look at some of the highlights that make up this magnificent city.
Get ready for the winters
When talking about a city, the best thing to do is to always get the hardest conversations out of the way. Now, Minneapolis is no summer paradise. Winters can be dark, cold, and snowy.
It gets so cold that the lake freezes over enough for people to do some ice fishing. If you're moving from a warmer climate, it's best to be prepared and stock up on as much winter gear as you can before you make the big move.
The warmer months come with a bike-share program
In the Twin Cities of Minneapolis and St. Paul, the Nice Ride program provides bike-sharing. In the winter, riding a bike isn't very enticing, but in the summer, it's a terrific way to get around the city.
Some employers provide cheap Nice Ride memberships as an employee incentive and to encourage fitness in their workforce. The Nice Ride mobile app can help you find bikes to ride.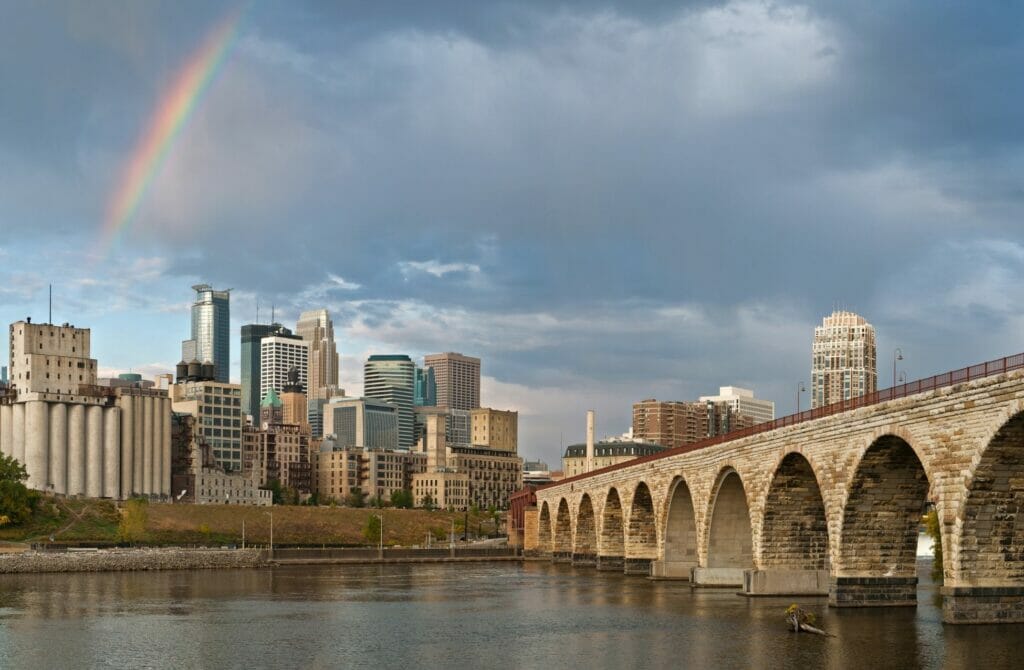 There are a lot of parks
You're not too far off if you think of resilience when you think of individuals from the Midwest. Residents of Minneapolis, at least, like staying fit and enjoying the beautiful outdoors. Fortunately, the city's many parks provide plenty of green space.
Picnics are a popular form of entertainment in the city, and if you're throwing a huge party, you may even secure a picnic place in a city park.
You'll stay warmer if you use the skyway system
If you work in downtown Minneapolis or visit for errands and shopping, you'll be able to reap the benefits of the city's well-known Skyway System. It's a system of sky bridges connecting buildings that come in handy when the snow and icy conditions make stepping outside undesirable.
The Skyway System is approaching nine miles in length, and as the city's downtown population develops, it is gaining more attention.
The tech scene in Minneapolis is flourishing
Minneapolis may not be as well-known for technology as, say, San Francisco, but the city's innovation scene is thriving.
In fact, according to a recent SmartAsset report, Minneapolis is one of the top places for women in tech. In Minneapolis, women represent just over a quarter of the technology workforce, which is far from ideal.
Nightlife
There are plenty of LGBT bars in Minneapolis. With the exception of Lush, they're all located in the heart of the city. The Saloon attracts a younger clientele, whereas the Gay 90s caters to all ages and spans nearly a full city block. The Eagle Bolt Bar is a classic 90s-style bar.
Lush is a stand-alone establishment in Northeast Minneapolis, but with amazing entertainment and food, you could comfortably spend your entire evening here.
Culture
Minneapolis has a large number of professional theatrical companies. The Guthrie, Theater Latte Da, The Mixed Blood Theater, and the Children's Theater are among the city's best theaters. However, that is only the tip of the iceberg.
The Minnesota Orchestra, various ballet and dance groups, and the magnificently refurbished Northrop Auditorium on the University of Minnesota's campus are all located in Minneapolis.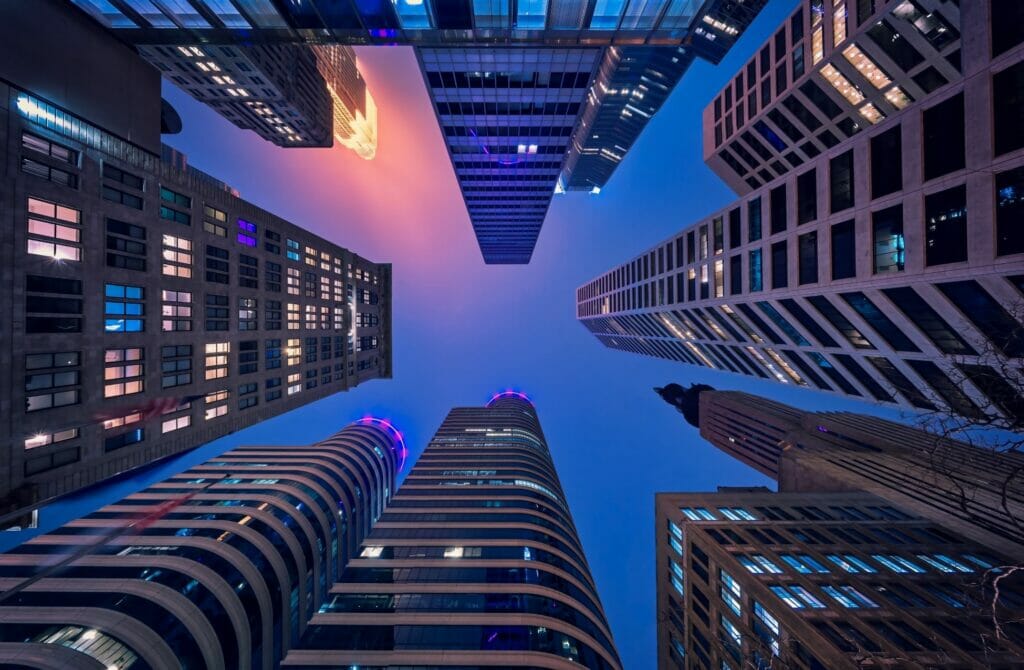 Does Minneapolis Embrace the LGBTQ Community?
Minnesota legalized same-sex marriage two years before the rest of the country did. However, for LGBT people, quality of life entails considerably more than the freedom to get married. Minneapolis is, without a doubt, Minnesota's most LGBT-friendly city.
It is also, without a doubt, amongst the most LGBT-friendly cities in the country.
Over 300,000 people converge to Hennepin Avenue in June for one of the finest pride events in the Midwest. A boat tour and many concerts by the Twin Cities Gay Men's Chorus are also part of Pride Week. During the rest of the year, members of the LGBT community congregate at the city's numerous gay clubs, which cater more to young singles than LGBT individuals in committed partnerships.
The Minneapolis LGBTQ culture is vibrant and ever-expanding. Although there is no defined gayborhood in Minneapolis, most establishments have a "come as you are" approach and will accommodate you. The gay nightlife in Minneapolis is centered in Downtown Minneapolis, where a number of gay bars and clubs cater to all tastes.
There's something for everyone in this city, whether it's a traditional diner, a trendy lounge, a neighborhood relic, or a pit.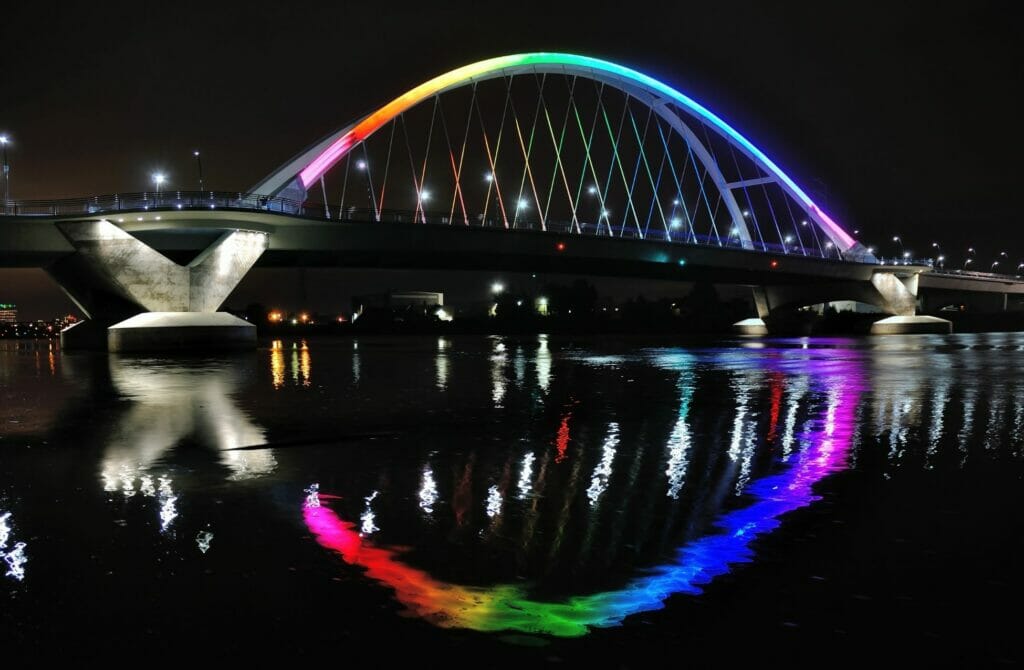 Is Minneapolis An Expensive City To Move to?
Minneapolis, without a doubt, is a city with plenty to offer. The City of Lakes is a fantastic place to live, with big sports teams, an excellent art scene, and the best park system in the country.
Is it, however, the ideal time for you to relocate to Minneapolis? The most crucial question is whether you can afford to live in Minneapolis. Don't worry if you're not sure if you're fiscally ready to live in Minneapolis. You can still plan ahead if you take a look at this short summary of Minneapolis's cost of living.
Housing Costs
In Minneapolis, the current median cost of a one-bedroom apartment is $1,114, while the cost of a two-bedroom unit is $1,457
Food Costs in Minneapolis
The monthly food costs for a single person under the age of 51 are $365, according to statistics from the Minnesota Department of Employment (MDE) and Economic Development (DEED) cost of living data tool. This cost jumps to $833 for two people.
However, the approach used to compile this data eliminates drinking and dining out, two pastimes that so many Minneapolis residents enjoy. As a result, it's critical to include an item line in your budget for them; however, it will be unique to each individual.
Costs of Medical Care in Minneapolis
Individual and family healthcare costs are increasing, as is the case across the United States. According to a recent analysis, these patterns are expected to continue. As a result, there will be greater demand for low-cost public insurance. According to data, the monthly out-of-pocket healthcare cost for people under the age of 51 is $146. The fee increases to $192 for individuals beyond the age of 51.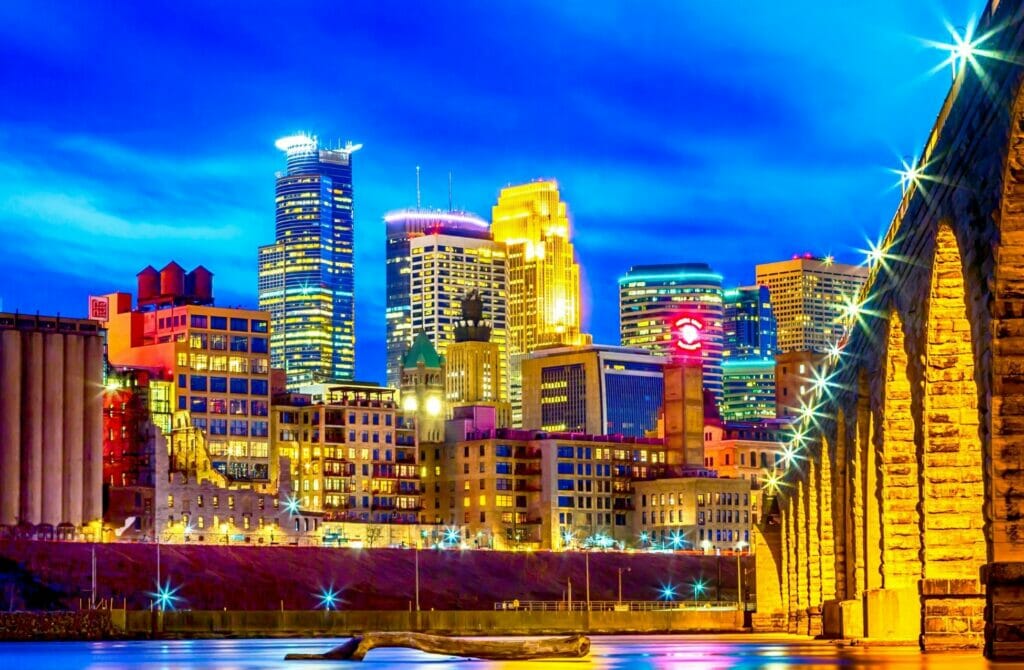 Transportation
Minneapolis has a well-developed public transit network. It crosses the city's limits and is prominently positioned in the downtown area.
Minneapolis Metro Transit's public transport system choices include a light rail system as well as other common forms of transit, including taxis and buses.
Depending on the time of day, bus fares range from $2.00 to $3.25.
Minneapolis, on the other hand, has gone over and above by providing citizens with a diverse range of transit options. Popular ride-sharing services such as Uber and Lyft are also available. Users of Zipcar can simply rent a car for the day from a nearby location.
Utilities
The cost of utilities in a Minneapolis apartment unit varies substantially. Numbeo, on the other hand, estimates that basic utilities for a 915 sq. ft. flat will cost $153.43 per month. Water, cooling, heating, garbage, and electricity are all included in this estimate.
Minnesota's winters are noted for being brutally cold. If you're trying to save money, consider investing in a heating blanket, bundling up, and drinking a lot of tea.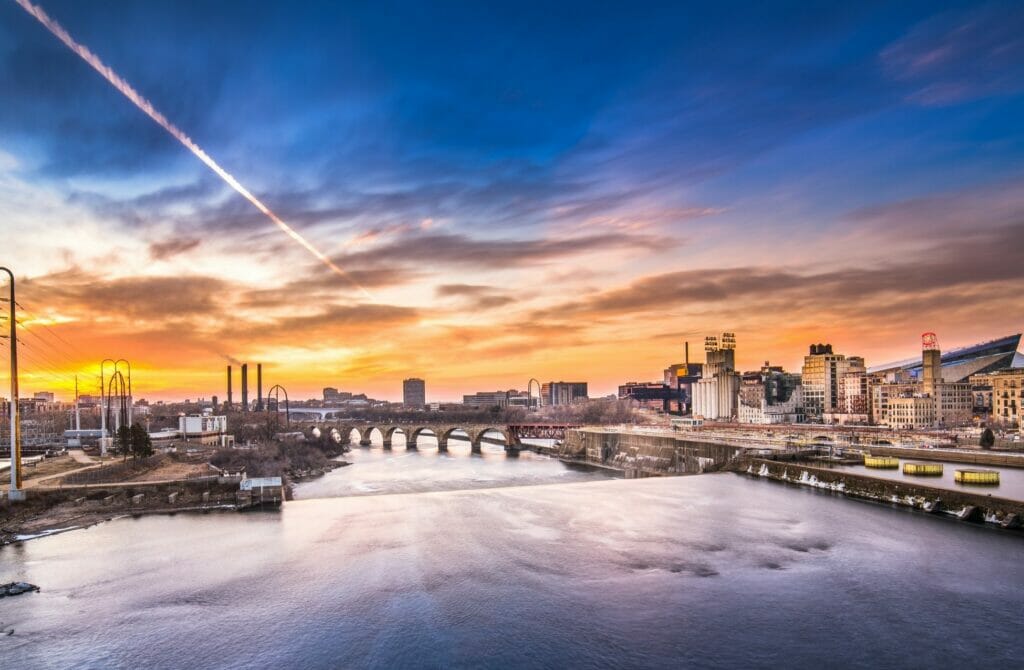 The Best Gay Neighborhoods In Minneapolis
Not all LGBT individuals want to live in the frenzy of Downtown or Uptown of Minneapolis, but there are lots of alternate communities for those who want a calmer, LGBT-friendly environment.
When relocating to LGBTQ Minneapolis, you should be aware that there are a few areas that are close to all the fantastic gay clubs and nightlife, allowing you to pull your U-Haul up to your new house in a gay-friendly neighborhood or part of town.
If you're a lesbian, gay, bisexual, transgender, or otherwise queer person soliciting a welcoming neighborhood with facilities you'll cherish, start with these top gay and gay-friendly Minneapolis neighborhoods to discover your perfect new home, each with its distinguished personality. Give yourself enough time to acquaint yourself with Minneapolis's diverse personalities, and remember that this city offers something for everyone – LGBTQ or not!
Or speak to a local LGBT real estate agent for a more detailed understanding of the best options today.
Any area in this gay-friendly city would welcome you, but let's take a look at the handful of fabulously gay areas in Minneapolis are and talk about the Minneapolis gayborhood where you might feel most at home!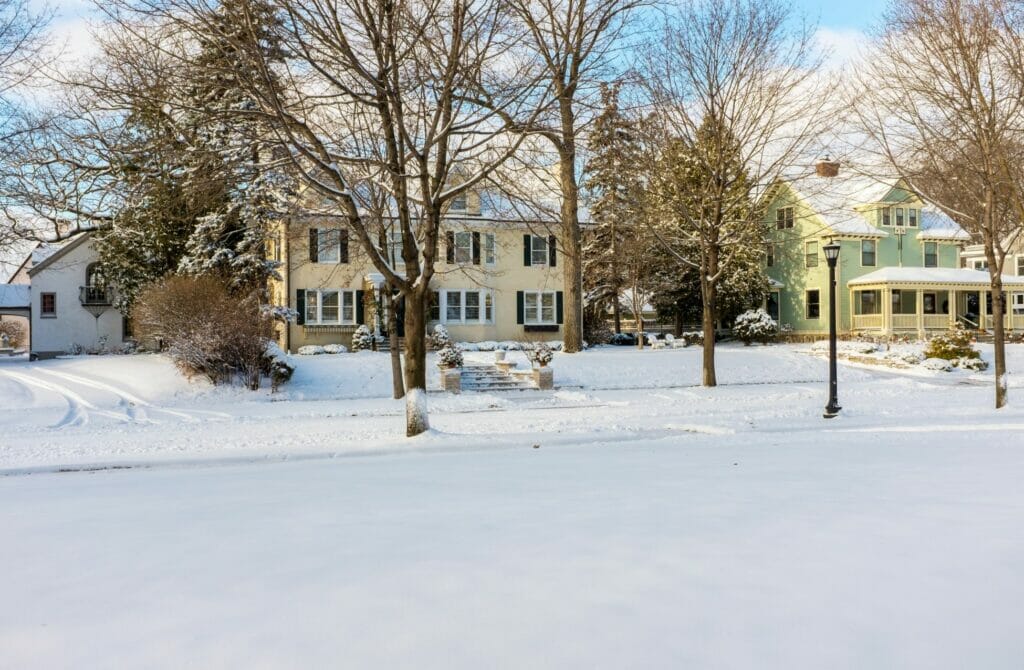 Minneapolis's Northeast
The Northeast area, which is one of the newer LGBTQ communities, is situated on Central Avenue and contains a range of LGBT-friendly restaurants, art exhibitions, cafes, boutiques, craft breweries, and other businesses. It has a thriving LGBT community.
A property in the Northeast neighborhood costs $186 per square foot and has a median sales price of $290,000. A monthly average of 95 properties are sold in this area. Northeast was rated the gayest neighborhood in the city in 2009. It's a dynamic community with reasonably priced houses.
Loring Park
Loring Park is a lovely residential community that is home to Twin Cities Pride. The extensive green spaces in the neighborhood are well-known. Loring Park is home to a lake as well as other biking and hiking routes.
Loring Park has a typical sales price of $322,000 and a cost per square foot of $262. The average number of home sales in this area is 30 each month. There are also cozy cafes, elegant new American eateries, and independent stores.
Powderhorn Park
Powderhorn Park, about three miles south of downtown, is host to the Powderhorn Arts Festival and the May Day Festival. Single-family homes, three-story apartment complexes, and duplexes make up the residential neighborhood. A home in Powderhorn Park costs $189 per square foot and has a typical sales price of $237,000 dollars. A monthly average of 14 properties are sold in this neighborhood.
Powderhorn Park has a population of only about 9,000 people but is more diverse than many parts of the city. The May Day Festival is celebrated each year on the shores of a beautiful lake in Powderhorn Park.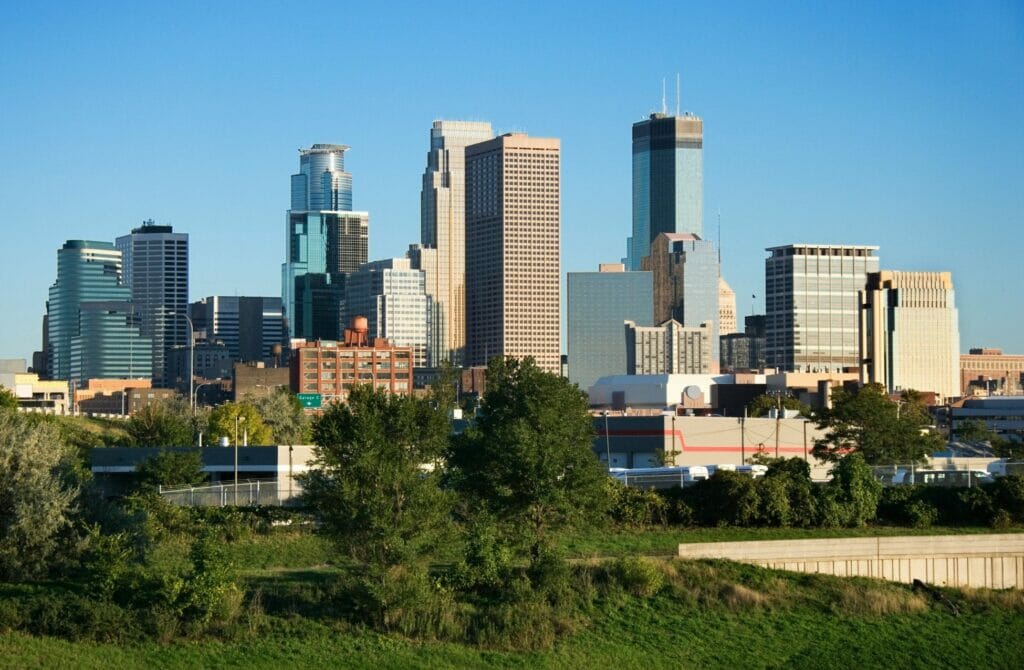 LGBTQ+ Community Organizations In Minneapolis
The LGBTQ community frequently has to rely on donor organizations or non-profits to push the LGBTQ agenda further.
Wherever you live, it's vital that you give your support to such organizations in different capacities so they can reach other people within the community. Here are some community organizations to watch out for in Minneapolis.
OutFront Minnesota
OutFront is a resource for LGBTQ liberation and equality. It was founded in 1987 to fight for justice for the LGBTQ community. They've played a significant role in Minneapolis for over 30 years, providing a variety of services ranging from counseling to job searches.
Reclaim
This organization aims to provide financially and culturally accessible support and care to LGBTQ youth and their families.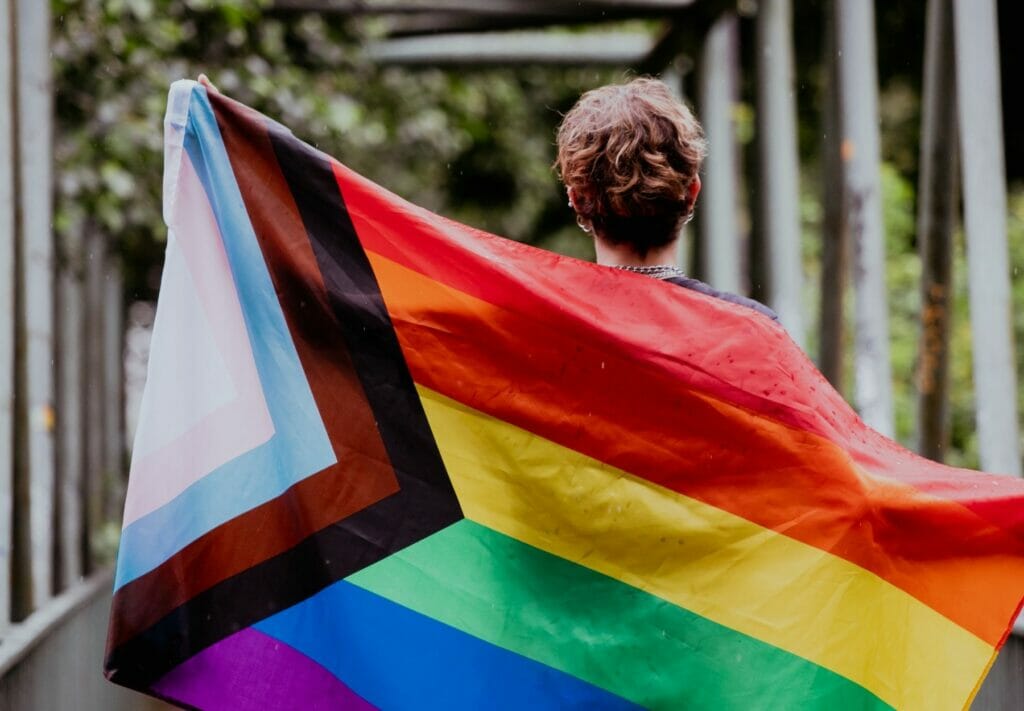 Regular LGBT Events In Minneapolis
You have to make new friends, meet people, and network after moving to a new city. Here are some events that will help you do just that.
Pride Festival in the Twin Cities
Each year in June, Minneapolis hosts its Pride festival, which features over 400 exhibitor displays, 40 food stalls, and four stages. The two-day festival begins with a parade and concludes with fireworks on the final night. The two-day festival begins with a parade and concludes with fireworks on the final night.
GALA Choruses LGBTQ Festival
Over 7,000 LGBTQ singers from hundreds of choruses from around the world gather in Minneapolis in July for the GALA Choruses LGBTQ Festival. The festival takes place at Orchestra Hall and downtown Minneapolis Convention Center. With over 200 acts within only four days, the festival produces millions of dollars for the community.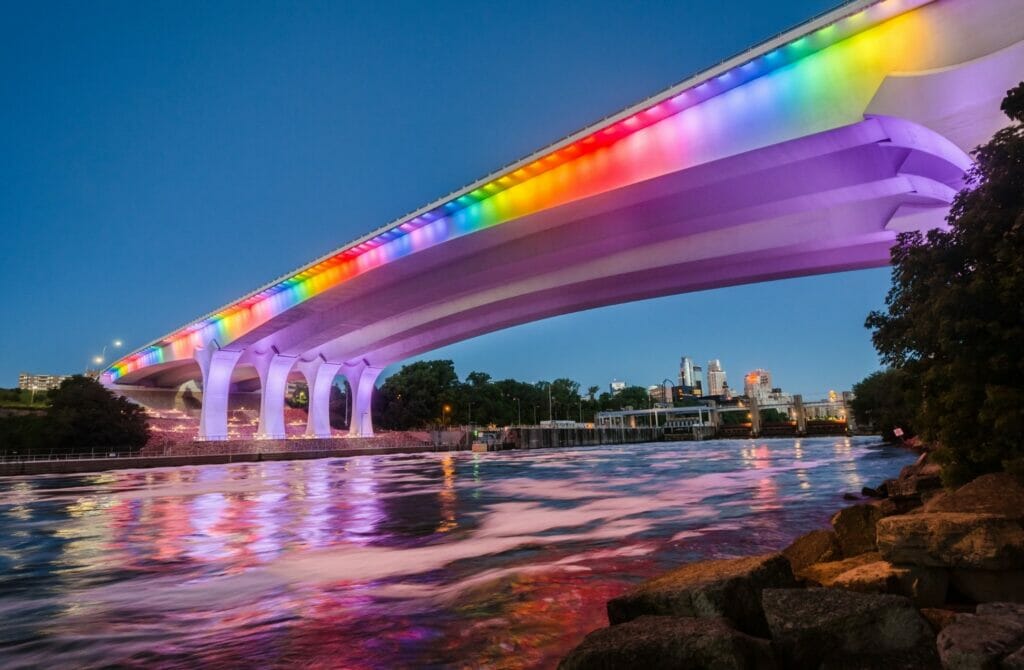 LGBT Owned Businesses In Minneapolis
It's usually a good thing for people of the same community to come together and support each other by way of business. Below are some LGBT-owned businesses in Minneapolis you will enjoy supporting.
First Avenue and 7th St. Entry
Downtown Danceria First Avenue, which opened in 1970 and is still one of the country's longest-running independently owned and operated clubs, put Minnesota's music industry on the spotlight.
Dayna Frank, the iconic nightclub and music venue's owner, has passionately and openly championed the company's position on marriage rights and Pride since taking over from her father, Byron Frank, in 2009.
Flip Phone Events
You won't be disappointed with any Flip Phone function, whether it's a Pride dance party, a themed Drag Brunch, or a Black Girl magic drag show. When it comes to LGBTQ establishments to support, these parties skyrocket to top of the list.
Gadfly Theatre
Gadfly is a mainstay of LGBTQ+ theatre in the Midwest, and their work promotes queerness and feminism at every level.
The company has exhibited post-apocalyptic, futuristic, and sci-fi performances at their annual One-Act Geek Festival at Rosedale Center, committed to staging plays by trans, non-binary, queer POC, and queer female authors, brought to life by authentically gender-diverse casts.


Final Thoughts On Moving To LGBTQ Minneapolis
Even though Minneapolis seems like a gigantic metropolis, don't let it fool you. You can still conquer it if you have an adventurous spirit because, honestly, all it is doing is waiting for you to hop on for the ride.
For LGBT people, Minneapolis represents a fabulous place to move to and raise a family, and while you will not have to worry about discrimination as much as other cities – you will have to be content with frostbite! Thankfully the cold is easily dealt with. If only bigotry could be solved simply by putting a large coat or gloves on it.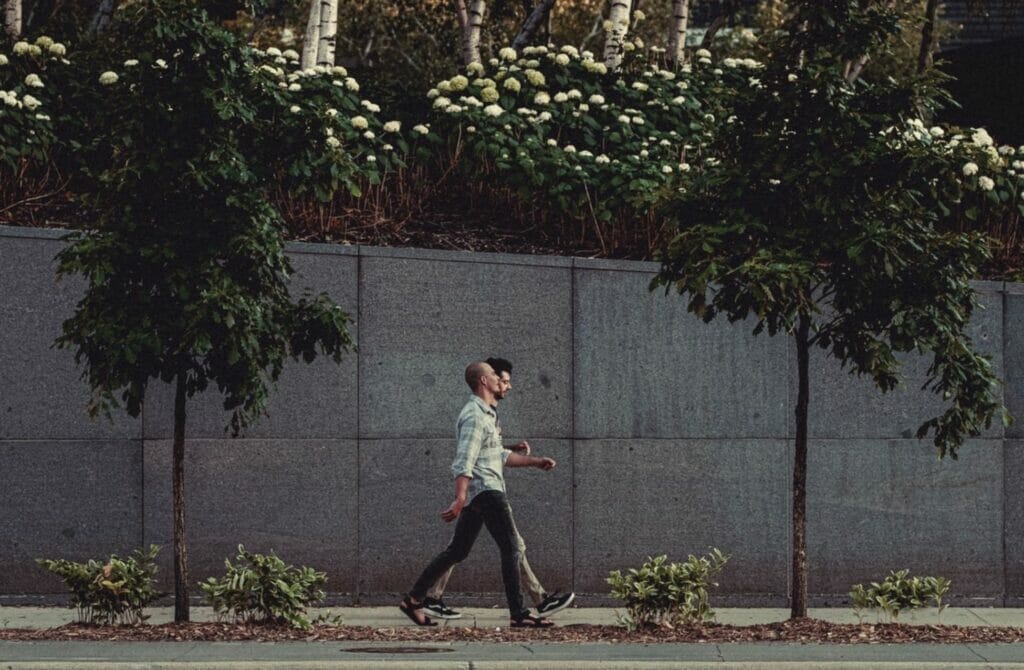 Finding Gay Realtors In Minneapolis Minnesota
Why would you consider someone's sexuality when searching for the perfect realtor? This might sound a little odd at first, but there are plenty of reasons why a gay realtor in Minneapolis is your best bet in looking for the home of your dreams.
After all, when it comes to one of life's most significant purchases, it is not too much to ask to be assured of fair, equal, and honest representation by someone that knows the unique needs and desires of the queer community.
Worst, many people (including up to a 1/3 of Americans) still don't believe our community merits protection and dignity in housing, adoption, employment, and other sectors of life.
So it is no wonder that reports of discomfort, needless difficulty, unenthusiastic representation, or even outright hostility are rampant from LGBT individuals using everyday realtors. Everyone should be assured of a pleasant, smooth home buying or selling experience while being fully represented – and that is why we believe you should let a gay realtor help you find your next home.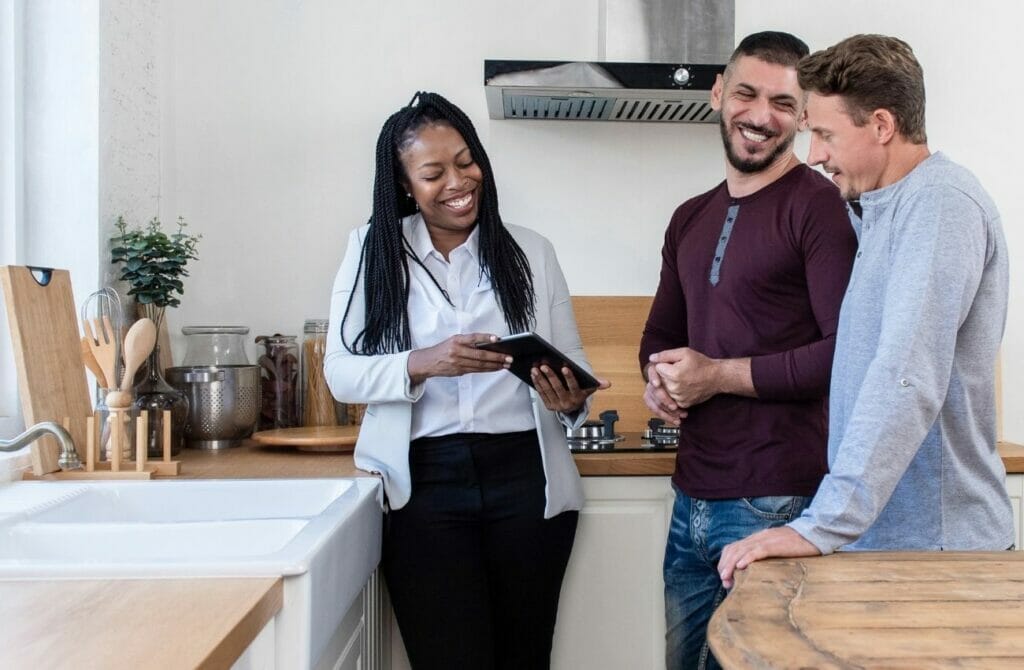 Gay realtors tend to have an understanding of the different neighborhoods in their area and know which ones they should select houses from. Now that's not to say a straight realtor isn't good enough for the job, but they've likely never had to consider some of the things queer people do. Instead of just being concerned by how busy, trendy, or up-and-coming a neighborhood is (or what it may look like), gay realtors do a deep dive into the areas they sell houses in to make sure they are safe for their clients.
In the past, it was challenging to find professional LGBT-friendly real estate agents in Minneapolis, and almost impossible to find one if you were moving here from across the country and without access to a recommendation from a local. Thankfully, you no longer have to hunt for a realtor without knowing if they are accepting of others, as you can use a directory of gay, lesbian, and gay-friendly agents in Minneapolis to do all the legwork for you.
Just visit the page, and you'll instantly be presented with a free list of gay, lesbian, and gay-friendly agents who could not only assist you with your move but also provide other beneficial information such as help with LGBT+friendly schools, shopping, storage companies, contractors, etc.
Read the gay real estate agent bios and choose the agent that is best for you. It is vital that you seek out someone who will stand by you and support you and your family in one of the most exciting times in your life.
Even better, there is never any hidden agenda, cost, or obligation!