The city of San Francisco is famous for its progressive residents, natural landscapes, delicious food, vibrant art scene, and cultural diversity, so is it any wonder that people moving to LGBT San Francisco is so popular?
While San Francisco is a huge city, it still maintains a small-town charm, neighborly vibe, and warm character. And just like other big cities such as Los Angeles and New York, San Francisco draws in many new residents each year. If you're thinking of moving here, there's much to enjoy, whether it's the cable cars, pleasant weather all year round, rolling hills, or an out-of-this-world queer scene.
Yes, just like in Miami, Chicago, Washington DC, and other fabulously gay US cities, there is an outsized and often overwhelming gay scene here, and this is something a gay realtor in San Francisco can help you navigate as you find your new perfect home here.
Once you throw in the memorable dining scene, the substantial art exhibitions, counterculture acceptance, and a plethora of outdoor activities, you can begin to see why San Francisco, California, is one of the most underrated destinations for members of the LGBTQ+ community looking to move from their current locations.
Before we dig a little deeper to find out what the city has in store for you as a member of the queer community, let's first take a look at some of the highlights of moving to LGBTQ San Francisco.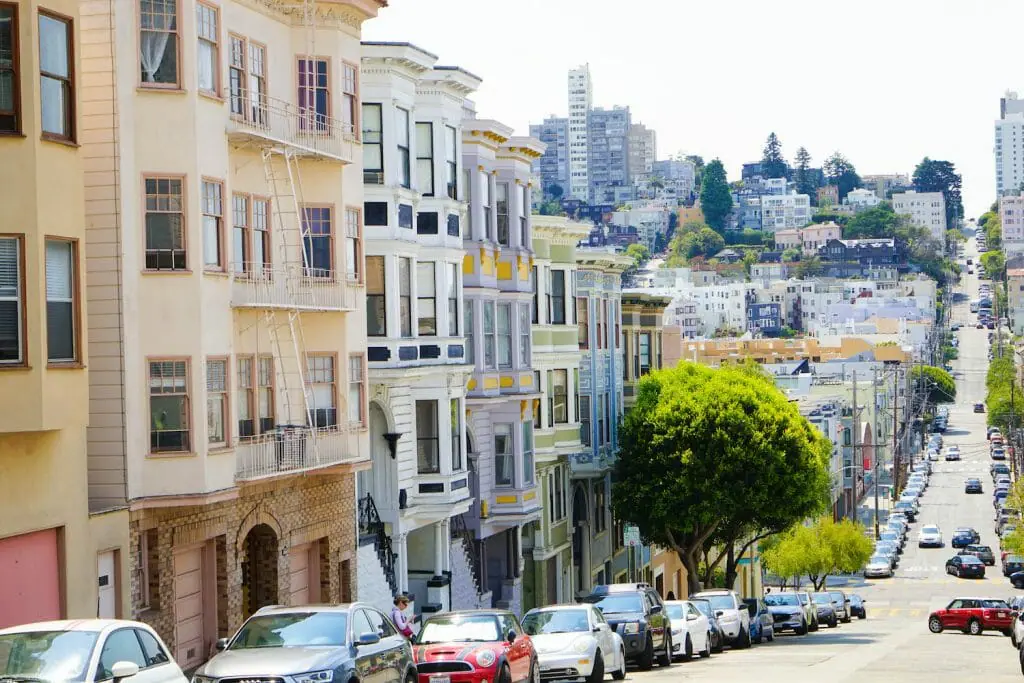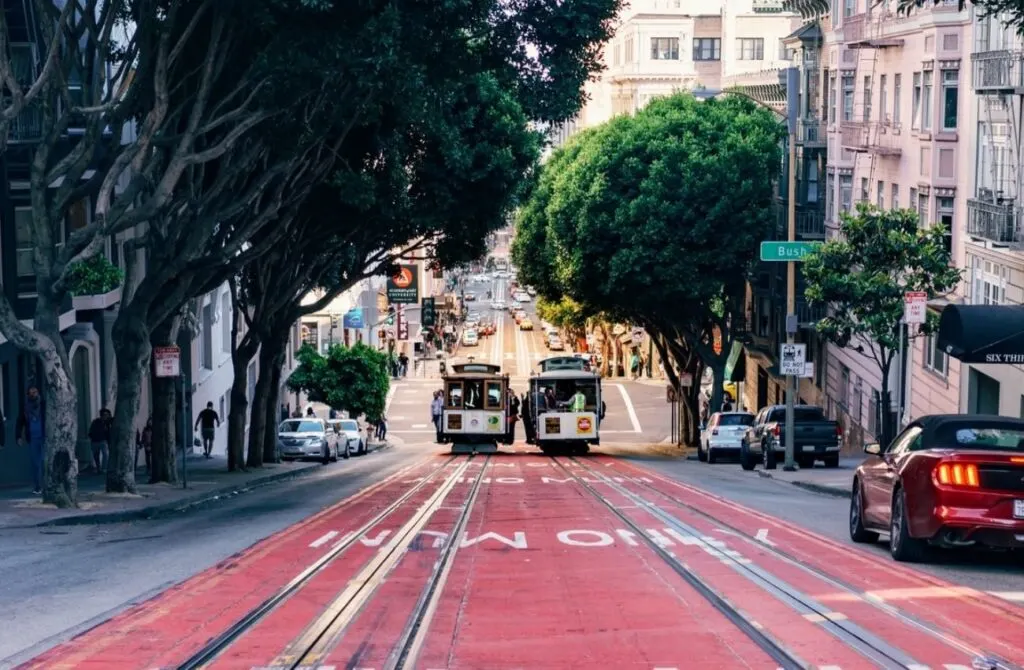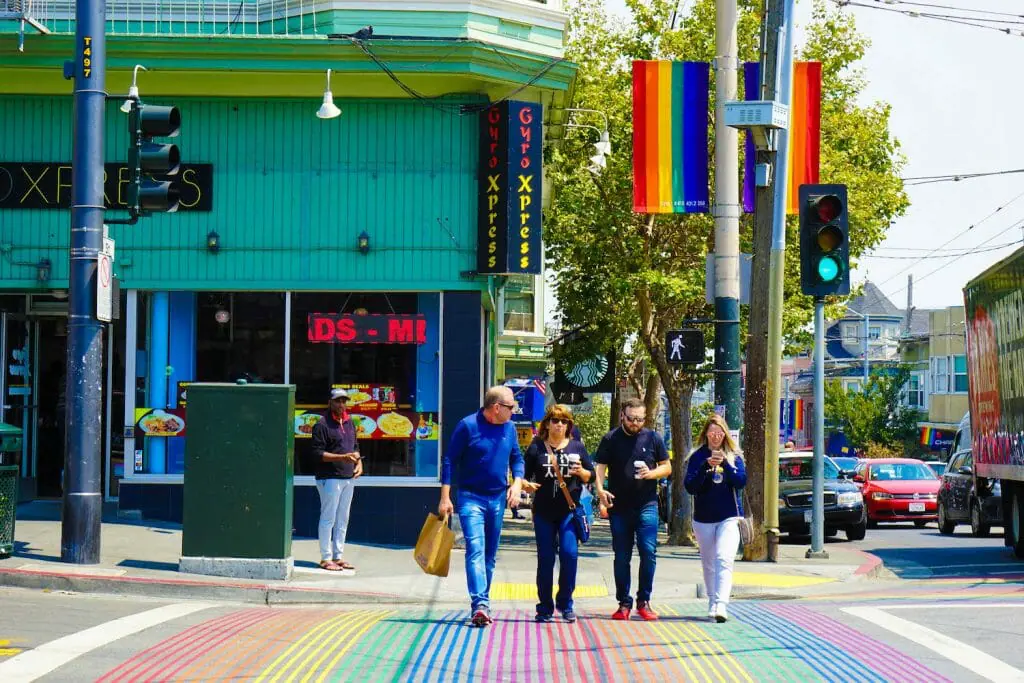 Highlights Of Moving To LGBTQ San Francisco
There's a reason why San Francisco is known as the world's gay Mecca. The city is walkable, environmentally conscious, and welcomes diversity with open arms. Here's what you should know about this openly and unashamedly queer city.
The Progressive Culture
San Francisco is the birthplace of the counterculture movement of the '60s and gay rights. Its population consists of countless minorities and is considered a global community. It doesn't matter who you are. You will fit right into the fabric of this city.
While the town is forward-thinking and was an early contributor to the high-tech industry, you don't have to strive to be a tech geek to fit in – many of which live in nearby San Jose anyway.
The Career Opportunities
The best part about moving to LGBT San Francisco is that this city has the highest household income in America. From the 2020 census, the city has a median income of $123,000. Unfortunately, you'll need the extra income to live comfortably as the cost of living here is also some of the highest in the world. For better or for worse, the existing and quickly growing tech industry attracts talented people from all over the world.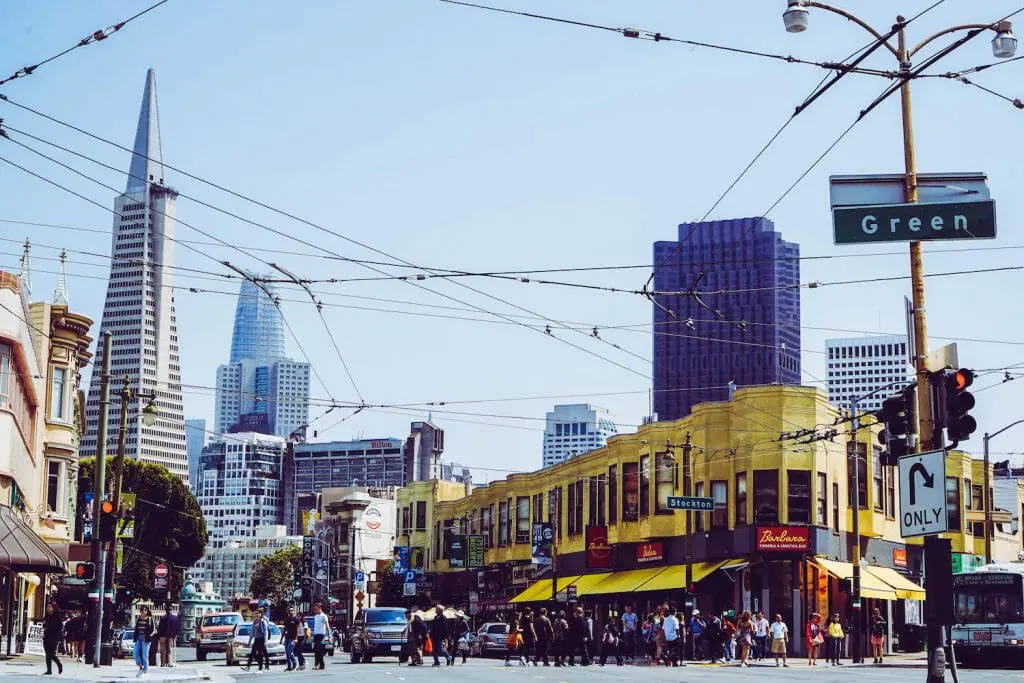 The Outdoor Lifestyle
If you're an outdoorsy type, San Francisco is the place to be – whether it's a natural beauty from the Muir Woods a few miles outside of San Francisco for an exclusive redwood experience or Mount Tamalpais, in Marin County, where mountain biking is said to have been invented. With an endless supply of parks such as The Presidio, which has plenty of winding trails, there's absolutely no reason to leave the city.
The Culinary Scene
There's no way you can keep up with the Bay Area's avant-garde restaurant scene. The city is home to various restaurants that offer meals for every palette. If you're a foodie, living in San Francisco will be a dream come true. Whether it's street tacos, tarragon margaritas, or a classic pizza, there's everything to be found here. When it comes to baked goods, San Francisco has it all. From bakeries to coffee shops, finding a morning bun is as easy as turning around the corner.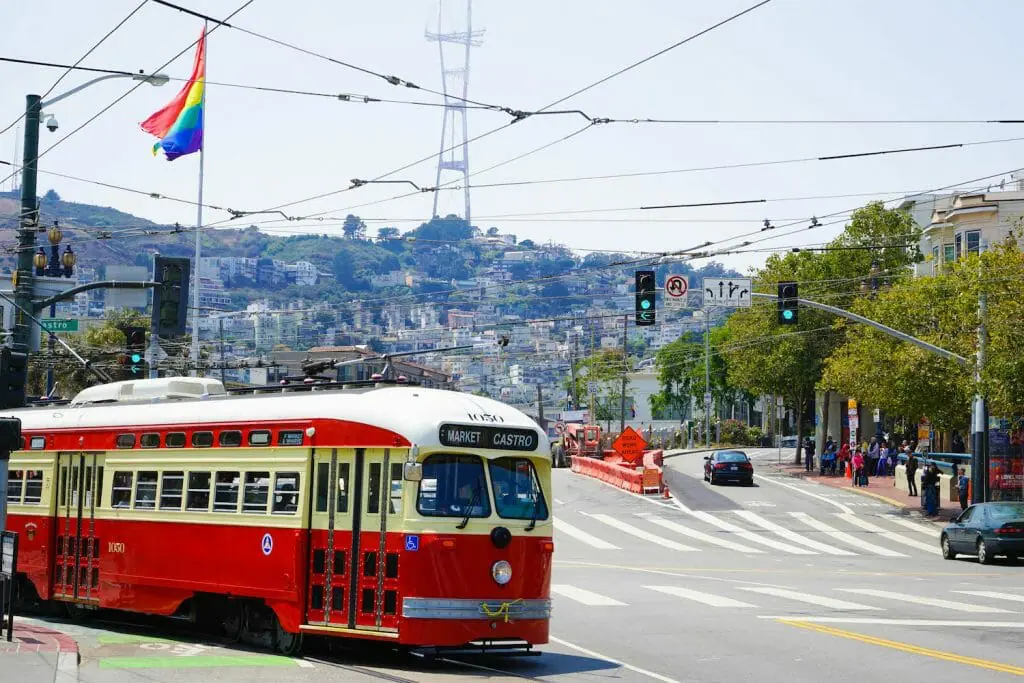 Does San Francisco Embrace The LGBTQ Community?
The LGBTQ community in San Francisco is one of the most vibrant and most significant in the country. It has also played a vital and unforgettable role in the history of LGBTQ rights in America. Notably, San Francisco is known as the gay capital of the world or the world's gay Mecca – and this is where the rainbow LGBT flag was invented. The LGBTQ culture in SF is not only welcoming and friendly but is also particularly vibrant and embraced by the companies based here.
San Francisco's LGBTQ community has been part of the city's core since the early days. During the 19th Century gold rush, when San Francisco was the central hub and a port town, it became famous for its sexual openness and liberality. However, World War II is credited as the primary contributor to the rise of the gay scene.
During the war, plenty of servicemen came through what was then known as 'Sodom by the Sea' and had an eye-opening experience thanks to the city's permissive atmosphere. The army had a list of establishments that were 'off-limits' to them, but this had the opposite effect as they only highlighted the gay bars in the city. After some soldiers became dishonorably discharged for practicing homosexuality, many made the city their home.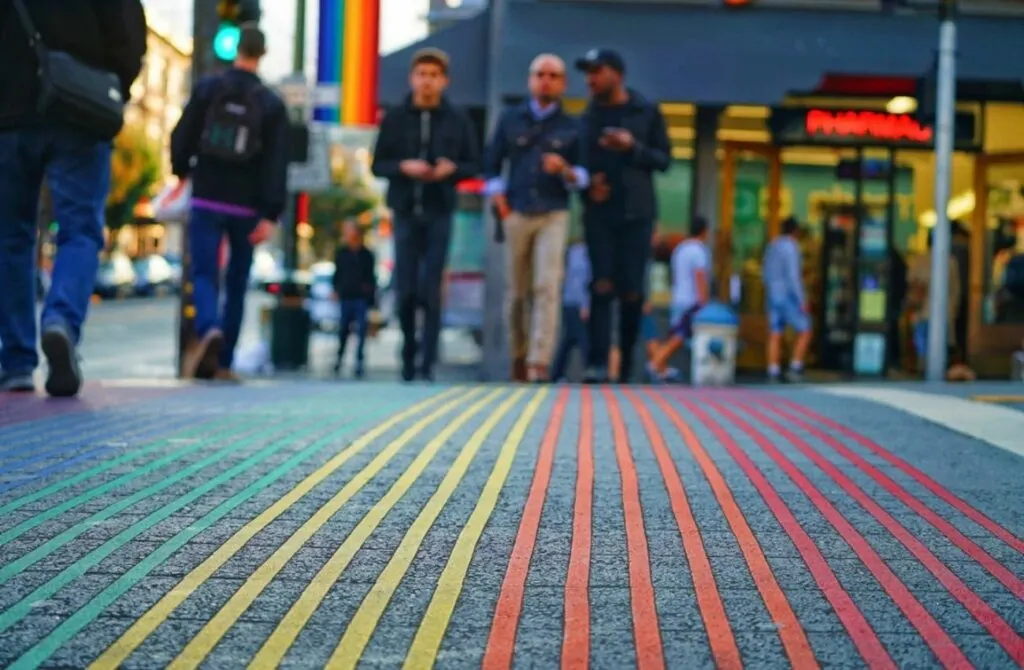 Many of these newcomers then made the Eureka Valley their home, and after the war ended, the families that lived in this neighborhood started moving out and went to the suburbs. The new residents then took up residence on the now-famous Castro Street. However, this wasn't the end, and the establishment began pushing back.
During the 1950s, the chief of police was intent on cracking down on what he called 'perverts.' The LGBT community experienced unrest due to the fear of getting arrested and then getting outed in the city's morning paper. The harassment motivated the community more, and 1955 saw the creation of Daughters of Bilitis, a lesbian organization. The Mattachine Society, a secret gay male organization, was formed in Los Angeles in 1950 and shortly after established a San Francisco branch.
By the 1960s, the tug of war between the establishment and the LGBT population pushed the community to the national stage. The police heightened their harassment and went too far by raiding a New Year's benefit. At this point, public opinion started to change, and the police had no choice but to appoint the city's first gay liaison.
Local gay organizations were now openly lobbying, and the 1970s were filled with gay-bashing, wild street parties, and disco. Many gay people from all over the country moved to San Francisco to experience the gay scene, and Eureka Valley became home to over 60 gay bars. In 1974, Eureka Valley Merchants Association declined to allow gay-owned businesses, so Harvey Milk, a camera shop owner, started the Castro Valley Association. He was then elected to the city's Board of Supervisors as the first openly gay official.
Today, thanks to the hard work and determination of many, LGBT San Francisco not only welcomes but celebrates diversity and is one of the best places in the world to live as an openly queer person.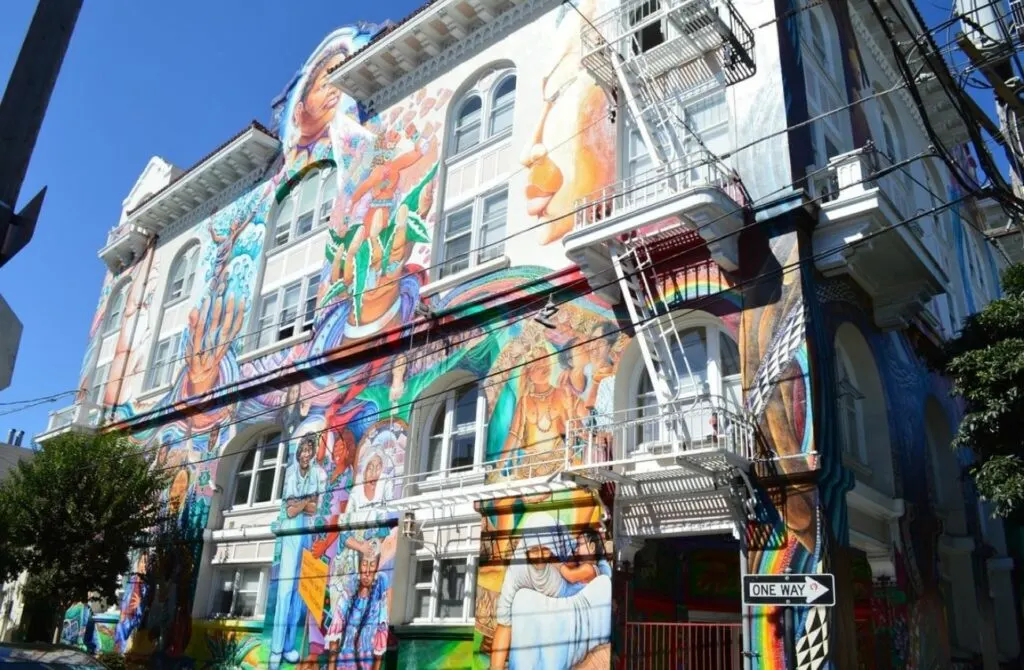 Is San Francisco An Expensive City To Move To?
San Francisco's cost of living is 80% higher than the country's average. It's a well-known fact that the cost of living in this city is one of the highest in the country and it's right up there with cities such as L.A and New York. One of the most significant costs you will incur while living in the town is rent.
The average cost of a one-bedroom apartment is $2,310—a two-bedroom apartment costs around $2,681. Rent isn't the only cost you will have to consider if you're moving here. Let's take a look at other expenses, so you have a clear idea of what you're signing up for
Housing, Utilities & Transportation: Housing expenses in San Francisco are 231% higher than the country's average, while the cost of utilities is 9% higher. The average resident spends around $4,900 per year on transport and transport-related expenses. This figure rises to $13,317 annually for a family of four, including two children.
Food & Grocery: The grocery prices in San Francisco are 29% higher than the country's average.
Healthcare: In San Francisco, healthcare is 20% higher than the country's average. Insurance policy premiums here can be expensive but are influenced by various factors such as lifestyle, age, pre-existing conditions, and even where you live. Healthcare costs in this city aren't predictable but will have a notable impact on the amount of money you spend each month. Average residents in the town spend $2,545 per year on employer-sponsored policies.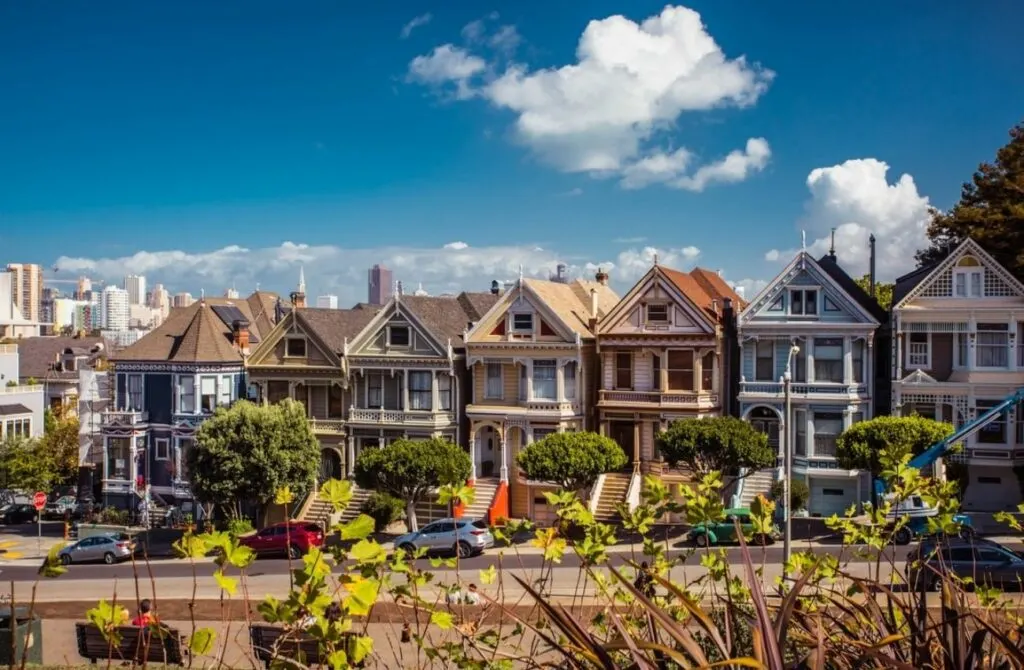 The Best Gay Neighborhoods In San Francisco
Not all LGBT individuals want to live in the relative frenzy of downtown San Francisco and the Financial District, so thankfully, there are lots of alternate areas to live for those who are seeking a calmer-yet-still-LGBT-friendly environment.
When relocating to LGBTQ San Francisco, keep in mind that some neighborhoods are closer to all of the exciting queer events and happenings than others. Knowing them in advance will ensure that you arrive at your new home in the most suited gay-friendly area of town.
Start with these top gay and LGBT-friendly San Francisco communities to find your fabulously perfect new home, each with its own individual personality, welcoming community, and amenities you'll adore. Allow ample time to become acquainted with San Francisco's diverse personalities, and keep in mind that this city has plenty to offer everyone – LGBTQ or not!
Now let's take a look at where the handful of marvelous gay areas in San Francisco are and talk about the San Francisco gayborhood where you might feel most at home! Or speak to a local LGBT real estate agent for a more detailed understanding of the best options today.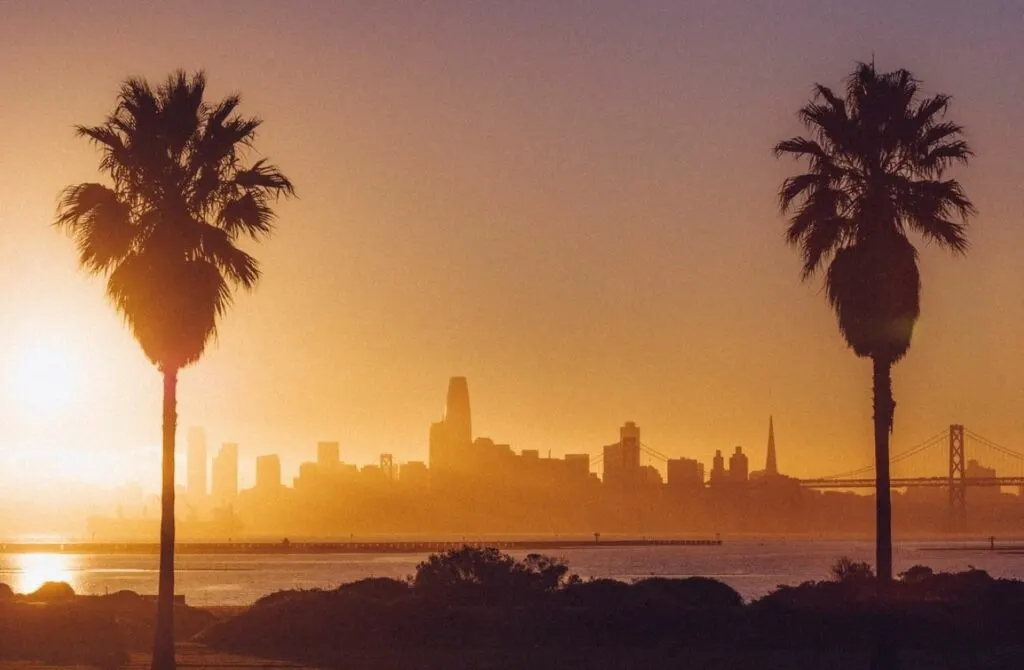 SoMa
Short for South of Market, the SoMa neighborhood is an artsy district with an abundance of loft apartments, independent bookstores, art spaces, and a healthy dose of LGBTQ nightclubs and bars. This neighborhood is the city's working district, is home to many tech companies, and has a thriving LGBTQ scene. SoMa is known for its chic atmosphere, with many aspiring artists, fashion designers, creatives, writers, and others looking to make a name for themselves.
There's no getting bored here, so there's plenty to see and do in this expansive neighborhood, whether it's yoga classes, shopping at Union Square, coffee shops, or garden festivals. There's also a variety of attractions here, such as the Museum of the African Diaspora, the Contemporary Jewish Museum, and the San Francisco Museum of Modern Art.
If you're a sports fan, you're in luck because you will find the AT&T Park here, so head on over and catch a game or check out gorgeous views of San Francisco.
The Castro
The Castro is undoubtedly one of SF's most popular gayborhoods. It's located at the end of Market Street and is considered the hive of LGBT activity. Except instead of there being just one queen – there are more than you could possibly count…. Historically, the neighborhood was a center for political unrest during the 1960s- 1970s and is well-known for LGBTQ activism that happened after Harvey Milk (openly gay Supervisor) was assassinated.
Today, the neighborhood is home to a bar with a mural on one of its side walls dedicated to Harvey Milk. It is also stylish and thriving, with many restaurants and coffee shops. The Castro is also home to a vintage theater of the same name that offers double features for lazy Sunday afternoons. Since the Castro is centrally located, residents can enjoy nearby hikes and its gay bars and local shops.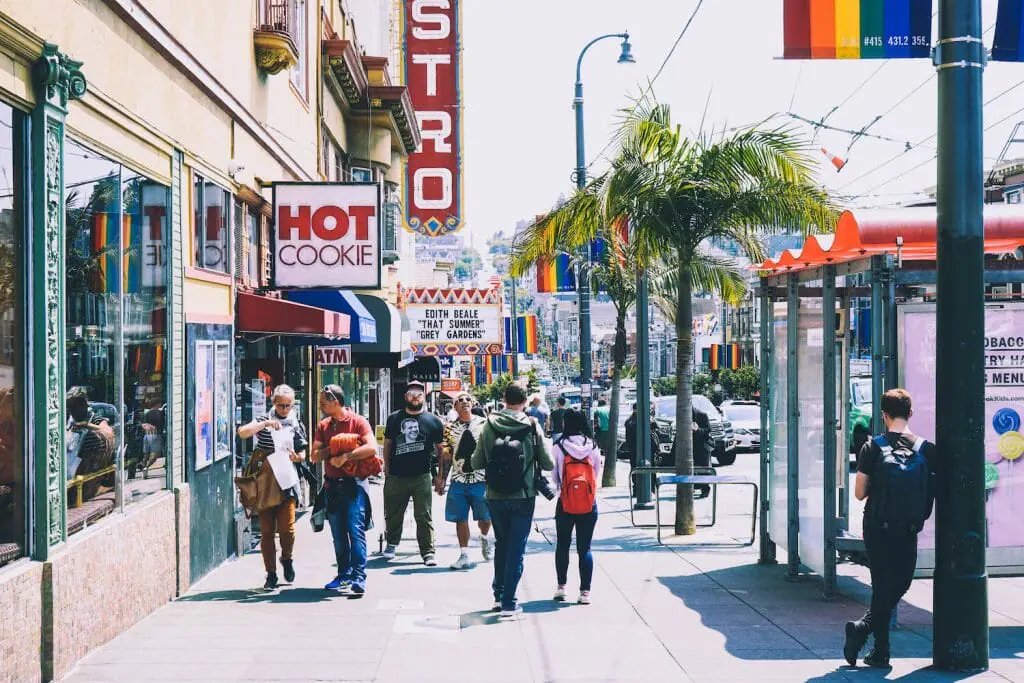 The Mission
The Mission is one of San Francisco's most vibrant districts. It has Latin influences and is a renowned hangout for the LGBTQ community. The district takes pride in its diversity. Many artists and LGBTQ people live in apartments in this area.
Even though the gay neighborhood has urbanized in recent years, it remains densely packed with cafes, used book stores, and thrift shops. The Mission is recognized widely for its unique ethno-cultural food options, such as Papalote, Mr. Pollo, and Dancing Yak. Most establishments are reasonably priced, so you don't have to worry about going over your budget for a good meal.
Bernal Heights
Bernal Heights is located at the top of a hill south of Mission Valley. The district is popular with young families, the lesbian community, and artists. It is one of San Francisco's neighborhoods that has morphed into a family-friendly district, and here, you will see plenty of couples pushing cute babies on strollers.
Bernal Heights is home to plenty of cozy cafes, restaurants, fruit stands, and community gardens. Bernal Park is an excellent place to play with your dog, meet other animal lovers, connect with Mother Nature, or hike.
Since the neighborhood isn't close to other San Francisco areas, it's ideal for those who prefer a small-town feel in a busy city. The neighborhood is known as San Francisco's gayborhood and is also one of the LGBTQ community's most family-friendly neighborhoods. If you're looking to start a family in San Francisco, Bernal Heights would be the perfect neighborhood for you and your partner as it comes with community gardens, restaurants, and excellent parks.
It also has some of the best public school systems in the area. If you're a foodie, head over to the Alemany Farmers Market and grab some fresh produce at great prices
The Haight
The Haight is the city's hippie neighborhood and welcomes all that matter. It is the perfect district for the LGBTQ community to live, explore, or hang out. The Haight is home to colorful Victorian homes, dive bars, bookstores, and vintage shops.
City locals visit this neighborhood to visit the restaurants or local shops. If you like, hike to Buena Vista Park and enjoy gorgeous views of the bay. One of the most common things to do in this neighborhood is a shop in one of the many vintage clothing stores, linger in the cozy cafes, or visit music shops. The average rent per month in this area is $1,500 for a one-bedroom apartment.
If you're looking for a place where you will feel right at home or safe, the Haight should be at the top of your list. In the Haight, anyone can dress in the most outrageous or exquisite outfit in your closet and read bizarre books because uniqueness and creativity are the way of life.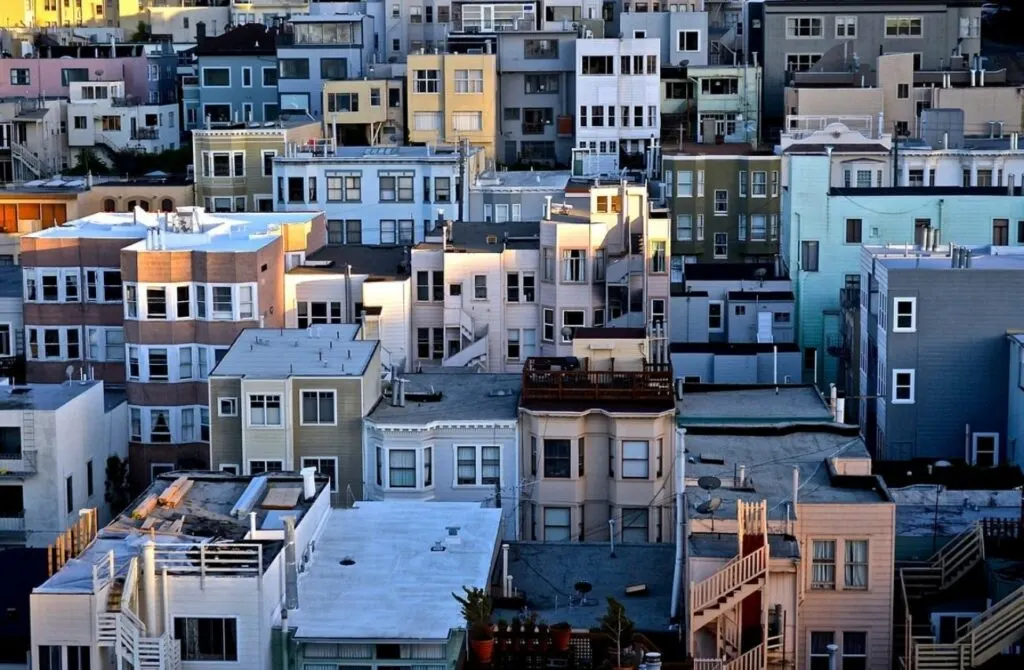 Annual LGBT Events In San Francisco
You have to make new friends, meet people, and network after moving to a new city. Thankfully, as the LGBTQ community's paradise, San Francisco is the place for annual events for lesbians, transgender people, gays, and anyone else who wants to join in the fun
While the city hosts plenty of gay events, the ones we list below are the biggest and the best, and you won't want to miss them.
The San Francisco International LGBTQ+ Film Festival (Frameline)
Frameline is the world's biggest queer film festival that offers a unique circuit away from the typical fetish festival. The events programs seek to provide vital support for upcoming LGBTQ filmmakers by creating a global stage for LGBT cinema. If you'd like to attend a screening, it would be best to book tickets in advance because they sell out fast.
Fresh Meat Festival is the world's most famous queer and trans performance festival that presents everything you could ever imagine. The event features a rock opera, internationally acclaimed queer disabled dancers, transgender superheroes, Dance Theater, and so much more. Each year presents a unique event, and all the features are edgy and bold, showcasing world-class performances.
The Castro Street Fair was founded in 1974 by Harvey Milk. The event attracts many vendors, local artists, craftspeople, and more who line the city's streets to celebrate the area's diversity. The event features dance stages with live entertainment all over the fairgrounds.
San Francisco Pride is an event to celebrate inclusion and diversity. The event attracts big crowds with lots of booths, community resources, and live entertainment throughout a two-day party. There's plenty to enjoy during this event, such as a rally, club night, Pride run, and speeches from local LGBTQ leaders.
San Francisco also hosts one of the largest Pride parades in the country and attracts more than 100,000 supporters of the lesbian, gay, bisexual, transgender, and queer community.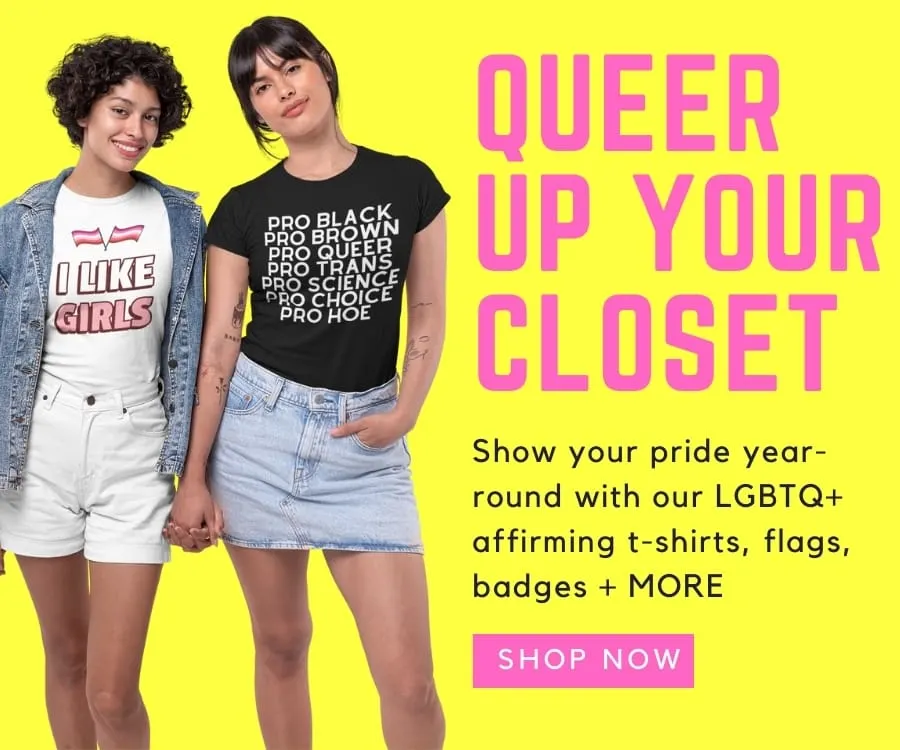 LGBTQ+ Community Organizations In San Francisco
The LGBTQ community frequently has to rely on donor organizations or non-profits to push the LGBTQ agenda further.
Wherever you live, it's vital that you give your support in any way you can go to such organizations so that they may reach others and help other people within the community. You might need their help now – or at some point in the future. Here are some community organizations in San Francisco doing amazing work. If you're looking for LGBTQ groups to join, gain support, meet new people, or volunteer with towards a cause you like, these are a great place to start.
Our Family Coalition advocates for the inclusivity and well-being of LGBTQ families with children. The organization encourages community leadership through advocacy efforts for social justice.
OFC provides family aid programs for LGBTQ parents or caregivers and their children, such as workshops and seminars, parent supportive services, and community-building activities and events.
The organization fosters systemic change dedicated to building intercultural competence for collaborating with LGBTQ families in early childhood settings, elementary schools, health services, and social service providers.
The Gay-Straight Alliance Network (GSAN) is a youth-led organization that links school-based Gay-Straight Alliances with each other and with community resources. GSAN assists young people to cre ate, strengthen, and maintain GSAs and help GSAs create safe spaces in schools for schoolchildren to support one another and understand homophobia and other forms of oppression.
The organization also helps educate the education systems about gender identity, homophobia, and sexual orientation and combat harassment, discrimination, harassment, and violence in learning institutions.
Lavender Youth Recreation And Information Inc.
Lavender Youth Recreation and Information Inc. (LYRIC) is an organization whose mission is to foster community and encourage positive social change through career training, education enhancement, leadership development, and health promotion among LGBT youth, their families, and allies. The organization offers case management services and programs that help decrease the isolation of LGBTQ youth while promoting healthy communities with adult allies and caring peers.
A non-profit organization serving the lesbian, gay, bisexual, and transgender population of San Francisco. The LGBT Center is not just the bright purple building that catches your eye at 1800 Market Street, it is a focal point for the LGBT community of San Francisco, where individuals who need resources, support, or a safe space to gather, can find comfort and celebration.
When visitors arrive at the Center, they find free services like career counseling, job fairs, computer lab, social activities, mentorships, youth meals, daycare, various workshops, and much more. Here they can connect with other LGBT people and organize to secure our equal rights. The Center is truly the heart, home, and hands of the San Francisco LGBT community.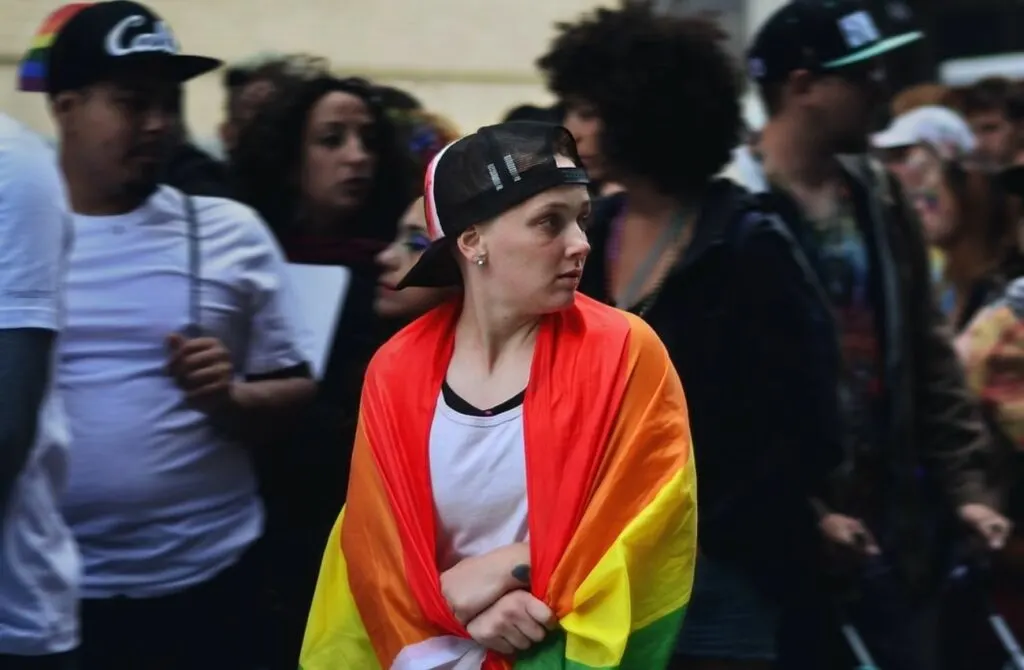 LGBT Owned Businesses in San Francisco
It's only natural to want to support gay companies after arriving in LGBT San Francisco. Establishing a secure environment where people may rest, buy, dine, and interact without fear is one strategy for making a safer and more inclusive society, and this is exactly what LGBT businesses should strive for.
It is vital to support these efforts wherever you are in order to ensure the queer community's survival and success. With that in mind, here are a few LGBTQ-friendly companies in San Francisco worth visiting.
Looking for the most delicious cookies, brownies and treats in San Francisco? Established in 1997, Hot Cookie is a Castro icon – famous for their large selection of freshly baked chewy cookies, the notorious Penis and Venus cookies, and an erotic wall of hot customers posing in their signature Hot Cookie sexy underwear for gay men. Such fun!
Eat, drink and be, well Mary at this LGBT+ popular bar & grill chain renowned for serving diner classics and strong drinks alongside drag shows and brunches. You can find other Hamburger Marys dotted around spots in North America including Jacksonville, Kansas City, St Louis, and Puerto Vallarta.
A Bay Area must-see, AsiaSF presents nightly cabaret shows with a truly diverse team of servers and performers. Enjoy mouthwatering dinners from their superb Cal-Asian menu, alongside fun cocktails, as you get to know the transgender Ladies of AsiaSF. Opt either for the set menu or just pop into the bar for a drink to watch the nightly shows.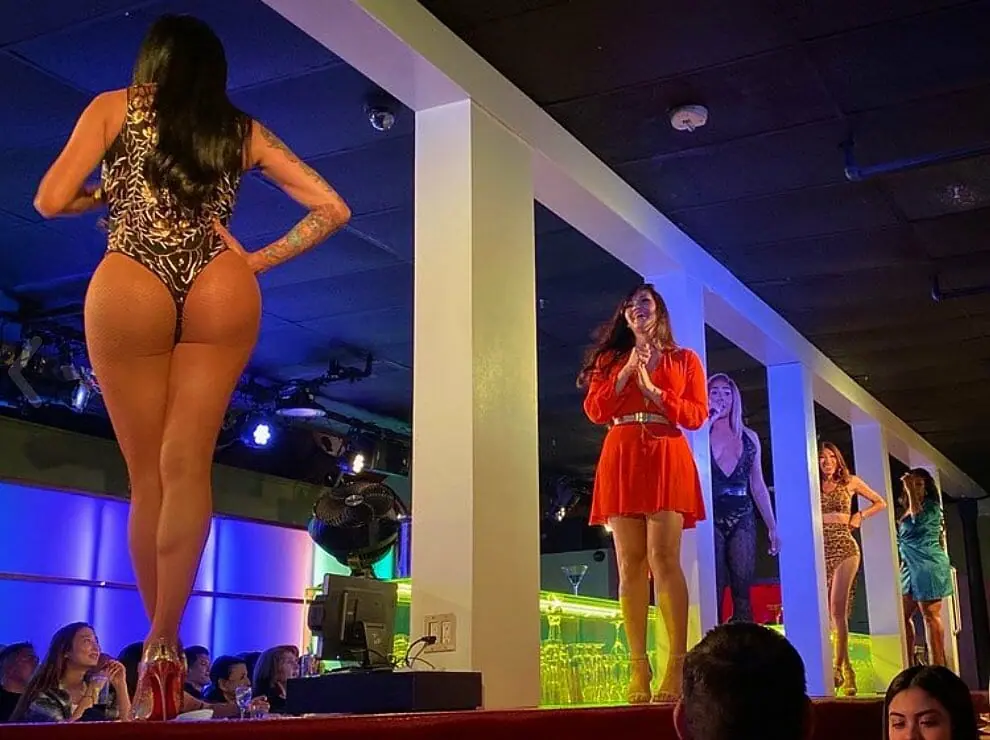 Lion's Dance Café is a Chinese-Singaporean restaurant that offers a varied menu frequently. The owners and chefs Shane Stanbridge and CY Chia describe their fare as non-traditional and authentic. There are different creative dishes each week, and you will love visiting here to get your taste buds tickled. If you'd like a slight change of scenery, grab some takeaway and walk to Lake Merrit for a lakeside picnic.
Love plants? Well, you should get acquainted with Alexander Nurseries. The specialty of this planting design business is landscaping and vertical garden design. Owner Jai Alltizer and his partner John Alexander grow everything you can think of. They have everything at their local propagation nursery, from beautiful succulents to elegant roses.
If you've got a pup, Alisha Ardiana can help you train it. She has twenty years of experience as a CA registered vet technician, but her real calling is strengthening the bond between animals and humans. Her work focuses on collaboration and communication to build positive reinforcement. Ardiana's wife also owns three Italian restaurants in San Francisco; Ardiana, Gialina, and Ragazza.
The Castro's largest adult gift store has the best collections of lubricants, gay sex toys, condoms, dildos, and other raunchy novelties. Stocking products for both men and women, our mother would clutch her pearls if she knew how much we ended up spending here…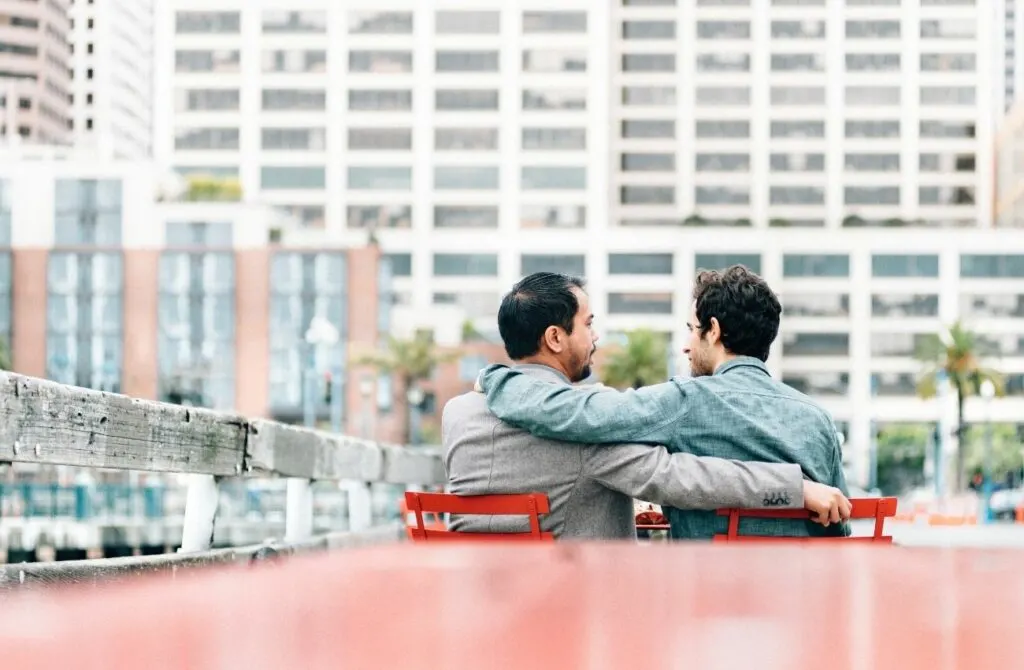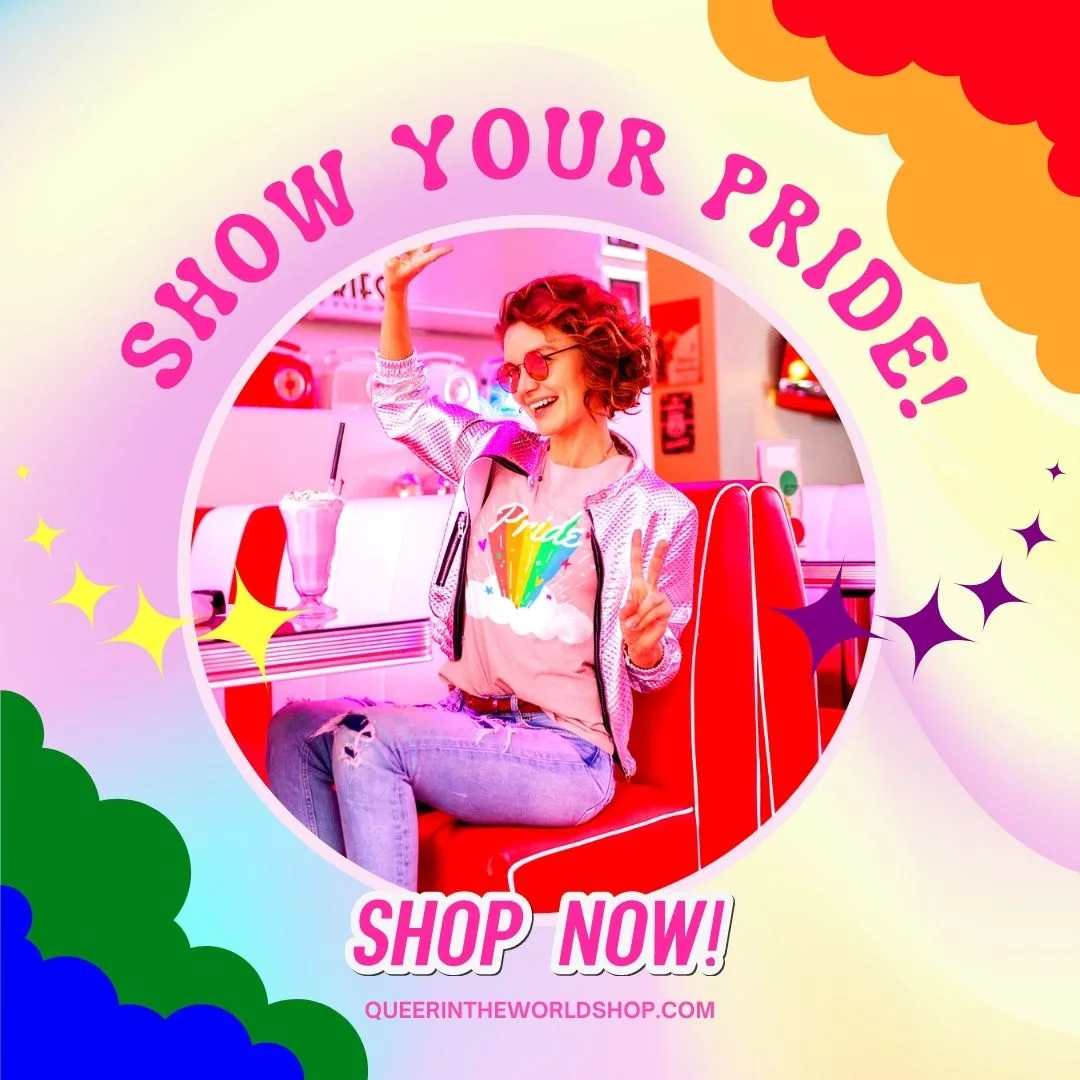 Final Thoughts On Moving To LGBTQ San Francisco
Don't let the high cost of living prevent you from experiencing the one-of-a-kind splendor that only LGBT San Francisco can provide. This is a city for optimists and innovators, with its array of parks, charm, and happy people.
San Francisco is a city full of possibilities with a winning personality; it offers many lifestyle and professional opportunities. What's more, there's much to see and do within the city, including food trucks and world-class museums and art galleries.
Remember that life is what you make it, and whatever gay San Francisco area you choose to start your new life in, we hope you find the freedom and comfort you desire.
Living in a gay-friendly neighbourhood, frequenting local LGBT businesses and events, and joining in queer community groups and sports teams are the best ways to learn about LGBT San Francisco.
We guarantee that if you do this, your transition to LGBT San Francisco will be more enjoyable, and you'll meet like-minded people quickly to join your chosen family. And if you are still not sure, we also recommend reading our Gay San Francisco guide with more attractions and queer fun.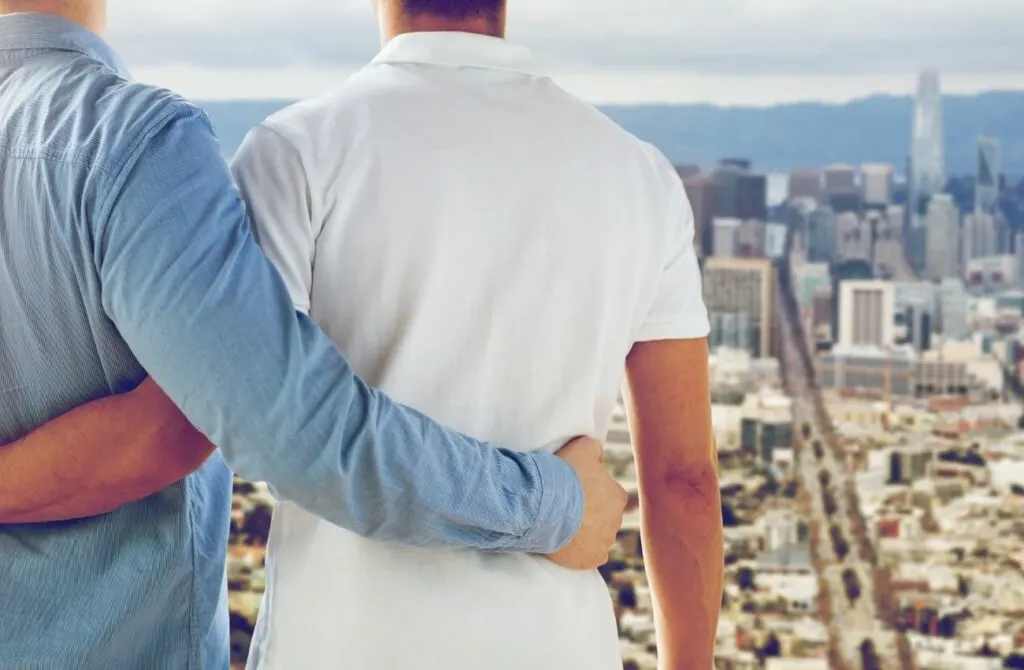 Finding Gay Realtors In San Francisco California
When looking for the ideal realtor, why would you consider someone's sexuality? This may seem strange at first, but there are several reasons why contacting a gay realtor in San Francisco is a great way to find your dream house.
After all, when it relates to one of life's most important transactions, it's not unreasonable to expect fair, equal, and honest representation from someone who understands the queer community's particular needs and wishes. Furthermore, unfortunately, many people (up to a third of Americans) continue to believe that our community does not deserve protection and dignity in housing, adoption, employment, and other areas of life.
So it's no surprise that LGBT people who use mainstream realtors often describe feelings of discomfort, unnecessary trouble, unenthusiastic representation, or even antagonism or outright contempt. Everyone deserves a pleasant, stress-free home buying or selling experience while being adequately represented, and this is why we feel you should hire a gay realtor to assist you in finding your future home.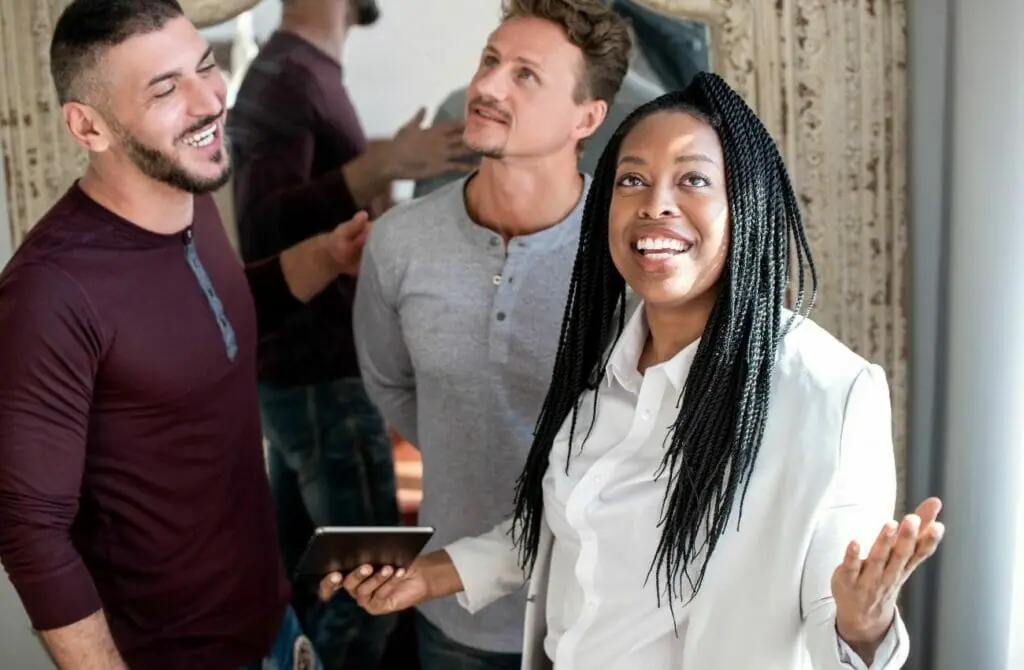 LGBTQ realtors are more likely to be familiar with the diverse communities in their area and know which ones may be best suited to you when looking for a home. That's not to say a heterosexual realtor isn't capable, but they've probably never had to address many of the issues LGBT people face. Rather than just being concerned with how bustling, fashionable, or up-and-coming a neighborhood is (or what it may appear like), gay realtors conduct extensive research into the neighborhoods in which they sell homes to ensure that clients are safe.
It used to be difficult to locate professional LGBT-friendly real estate agents in San Francisco, and it was virtually impossible to find one if you were relocating here from out of state and didn't have access to a local referral. You no longer have to search for a realtor without knowing whether or not they are accepting of others because you can use a list of gay, lesbian, and gay-friendly agents in San Francisco to do all of your homework for you.
Simply go to the page, and you'll be presented with a free list of gay, lesbian, and gay-friendly agents who can help you with your relocation as well as other useful information like LGBT+friendly schools, shopping, storage firms, tradesmen, and more. Read the biographies of LGBT real estate agents, then choose the one who is right for you. It's critical that you find someone who will be by your side and support you and your family during one of life's most exciting occasions.
Even better, there is no hidden motive, cost, or obligation whatsoever!