Are you considering relocating to LGBTQ St. Louis? Our queer insider tips will keep you informed about what to expect in Missouri's thriving Gateway City. After all, you might want to find out a little bit more about it (and its gay neighborhoods) before packing up the U-Haul!
It's no surprise that people are moving to St. Louis and appreciating every aspect of it, from famous monuments and gorgeous architecture to historic metro regions and family-friendly towns. It now has a population of 303,000 people who are proud of the close-knit community they've created.
Like all major US cities, there is a lively gay scene here (if you know where to look) and this is something a gay realtor in St. Louis can help you navigate as you find your new perfect home here.
St. Louis is one of the most historically significant cities in the United States. The city's history as a staging point for westward development, an industrial and transportation hub, and one of the country's musical and baseball capitals is inscribed in its DNA.
It may not be apparent to a newcomer at first, but St. Louisans are confident that their city is one of America's great cities – and that's part of the appeal. Regardless of what anyone says, this isn't a "little" city, even if it isn't the hub it once was.
Regardless of who you are, now is the best time to move to St. Louis. The city has experienced a reconstruction, which has created new job opportunities and research facilities, revived old industrial areas, and drawn tourists after decades of decline.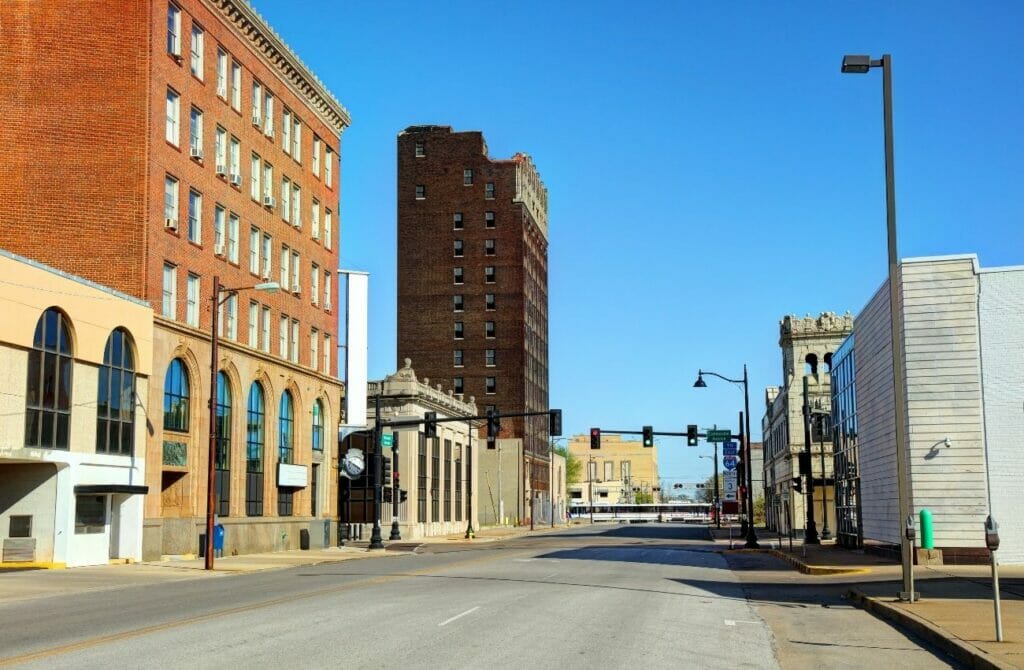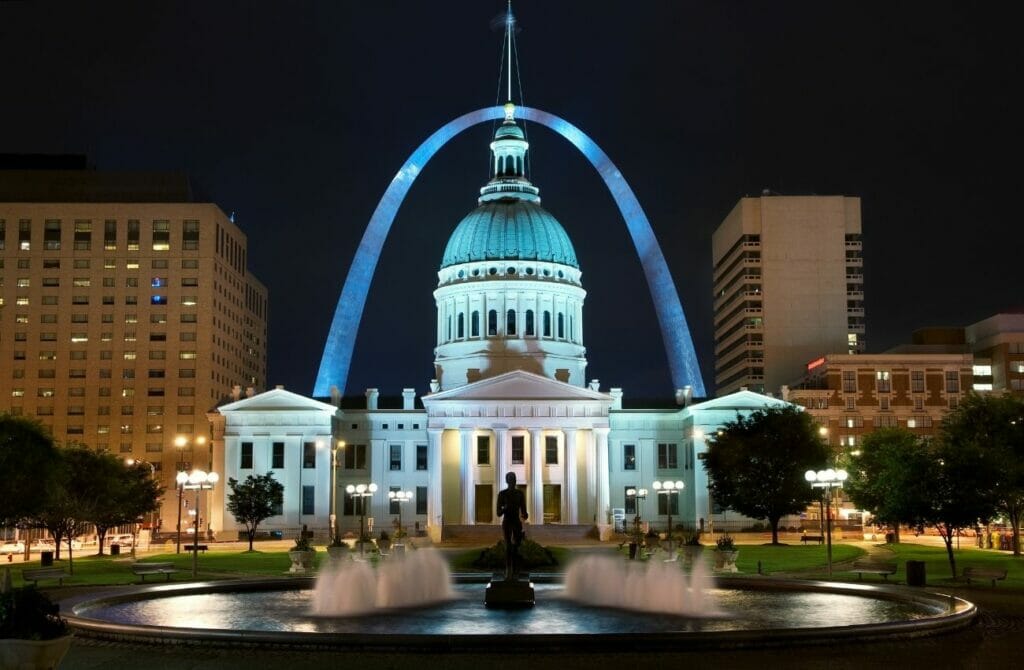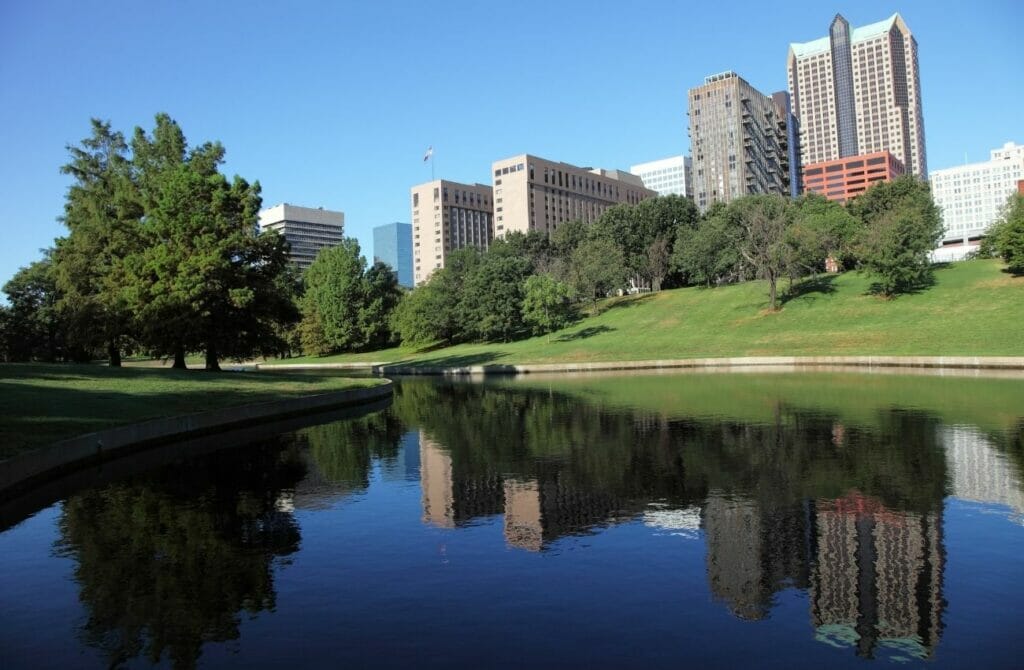 The Highlights Of Moving To LGBT St. Louis
St. Louis is also an exciting place to be, whether you're LGBTQ or not! Thanks to some thriving gay scenes, including a few of the city's most popular neighborhoods, making a move here will allow you to meet people with similar interests.
You can find pretty much anything within these boundaries. Whether it's bars, coffee shops, or brunch, the city has much to offer. Before we get into the nitty-gritty, let's take a look at some of the highlights that make up this beautiful city.
It ranks amongst the best places to live
According to U.S. News and World Report, St Louis is one of the most affordable cities in the country for its quality of life. The capital of Missouri has a median home value that rests at around $128,000 and unemployment rates below the national average (5.3 percent). What's more: Forbes Magazine dubbed it as one of the best locations for business and careers.
It has a thriving job market
The Penny Hoarder, a personal finance website, rated St. Louis as the greatest city for millennials in the United States. The city's tech, education, and healthcare sectors are all expanding. The largest corporations with headquarters or a significant presence in St. Louis include TD Ameritrade, Boeing, Bayer, Emerson Electric, Nestle Purina Petcare, Anheuser-Busch, and Emerson Electric.
The climate here is fantastic
St Louis has four very distinct seasons which alternate throughout the year, so you can expect pleasant weather pretty much year-round! If you're someone who enjoys warm summer nights with a cool breeze, this place will be your heaven on earth.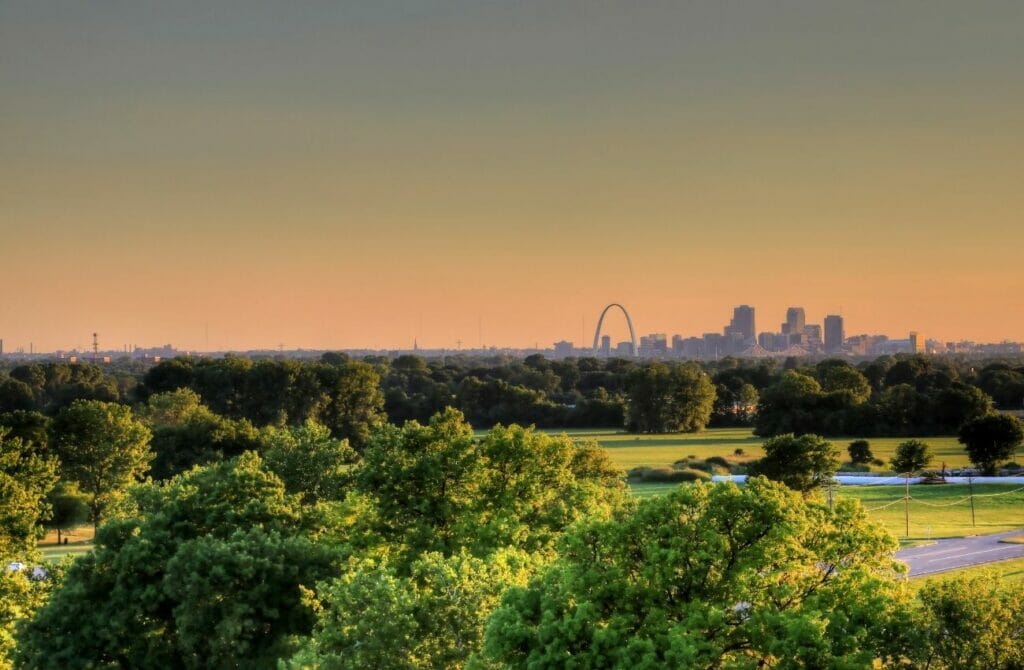 Nightlife
If you enjoy enjoying a cold drink with friends on a balcony overlooking miles and miles of twinkling lights, you'll love St. Louis' nightlife options. Rooftops, patios, and balconies are staples at bars throughout this Midwestern metropolis -be sure to look up occasionally; you might miss out on spotting an incredible fireworks show!
Fantastic music and art scene
St. Louis is home to some of the best live music venues in the country and is often regarded as the birthplace of jazz. The city has a vibrant art scene, too: one that's distinctively tied to the history and culture of St. Louis.
The architecture
St. Louis is known for its historical buildings, which are often adorned with beautiful art pieces. And you can enjoy these culture-rich sights by taking a bus or driving along the historic streets.
The culture
It'll take you longer than five minutes to absorb everything St. Louis has to offer in terms of world cultures and cuisine, but who says time constraints don't make things more fun?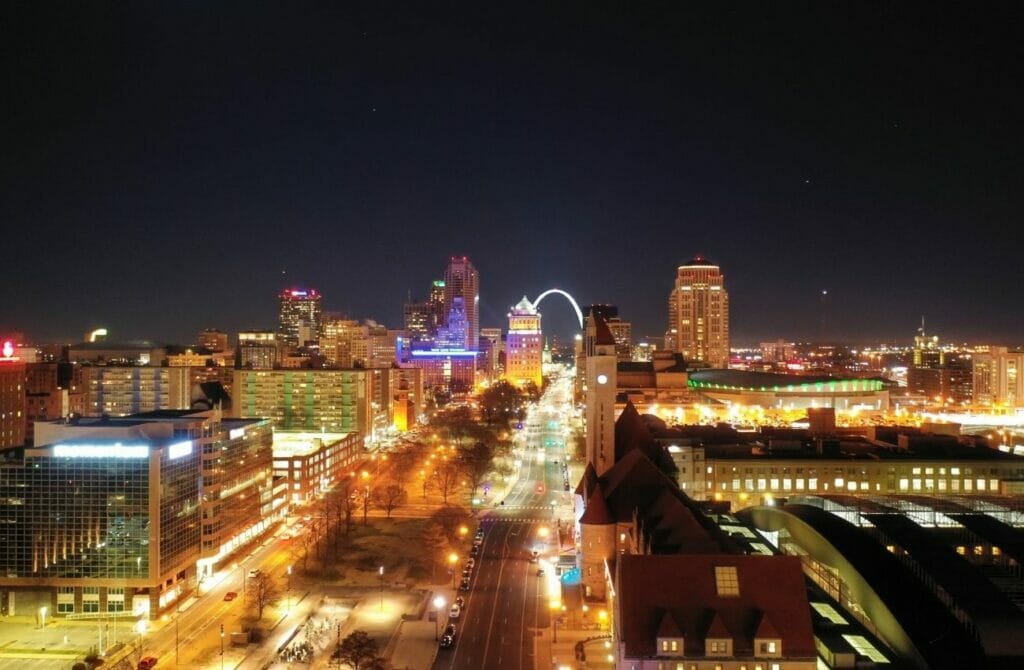 Is St. Louis an Expensive City to Move To?
Moving to St. Louis is less expensive than moving to a large city like New York, Chicago, or Los Angeles. With a typical property price of $168,600, St. Louis is one of the top 25 finest locations in the country for first-time homebuyers. If you're relocating to St. Louis, you'll be able to find your dream house (along with a plethora of activities) without breaking the budget.
According to payscale.com, the cost of living in St. Louis, Missouri, is 6% cheaper than the national average. Housing costs in St. Louis are 27 percent more affordable than the national average, while utility costs are 15 percent higher. Expenses for transportation, like as bus fares and gas, are 0% more than the national average.
However, grocery prices in St. Louis are 5% higher than the national average, while healthcare costs are 2% higher in St. Louis than the national average.
Even so, St. Louis' average living costs are 19 percent cheaper than the national average and around 5% lower than the state average in Missouri. Compared to other parts of the state, those moving to St. Louis should expect to pay less for healthcare, housing, and utilities.
Food and local transportation costs are, however, on the higher end of the scale. The property tax rate in St. Louis is 1.050 percent, so a $187,000 home will cost roughly $1,964 per year in property taxes. Missouri state income tax rates in St. Louis range from 0% to 5.4 percent based on your annual income.
Typical costs of utilities in St. Louis include:
$92 – 1,000 kWh electricity,
$19 – 2,000 gallons of water/mo.,
$52.90 – 500 natural gas.
$59.43- internet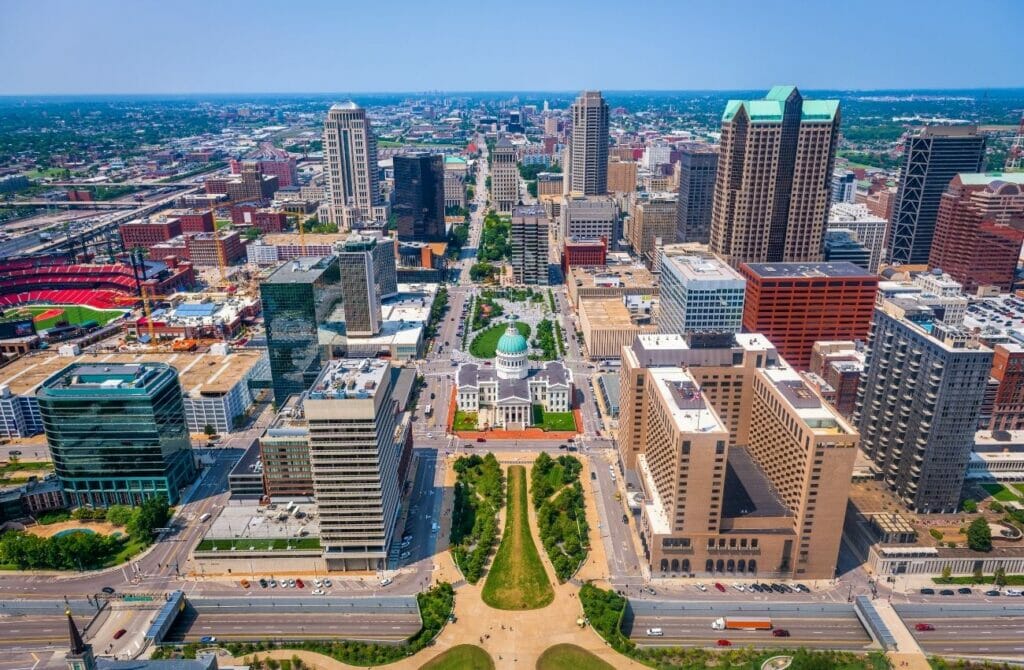 Does St. Louis Embrace LGBTQ?
Yes! St Louis, Missouri, may not be well recognized as a gay-friendly destination, but believe us when we say it. After all, it was named one of Advocate magazine's top 10 LGBT-friendly cities and featured in the book 50 Fabulous Gay-Friendly Places to Live! It's also known for having the highest percentage of gay-couple households in Missouri.
It hosts numerous events throughout the city to celebrate its vibrant queer culture, like Pride St. Louis (June), Queer Film Festival (April), and LGBT ComedyFest (October). The city reported many same-sex couple households at 12.3% in 2010, much higher than Missouri's average percentage across all cities at just 0.6%.
If you're looking for LGBTQ communities in St. Louis, head to Tower Grove South or Southwest Garden neighborhoods, where 43% and 55% of residents are likely homosexual couples, respectively. Both these areas have low property crime rates compared to other parts of the city.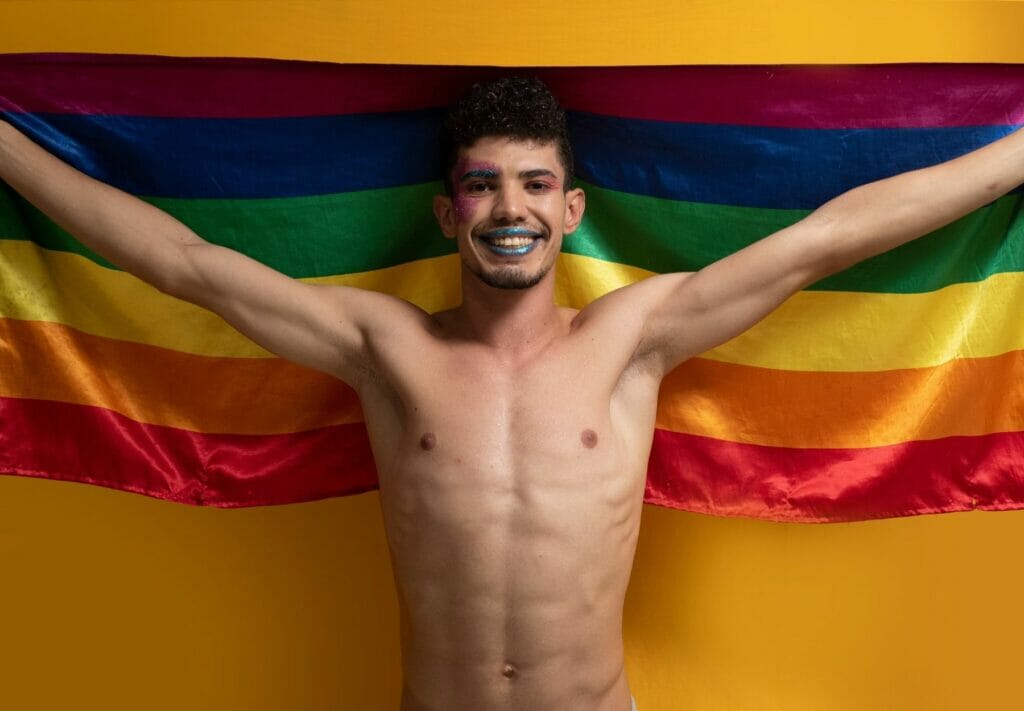 The Best Gay Neighborhoods in St. Louis
When relocating to LGBTQ St. Louis, you should be aware that there are a few areas that are close to all the fantastic gay clubs and nightlife, allowing you to pull your U-Haul up to your new house in a gay-friendly neighborhood of town.
Although there is no recognized Gayborhood in St. Louis, various clusters of LGBTQ life are distributed around the city, each with its distinct personality. Give yourself enough time to acquaint yourself with St. Louis's diverse personalities, and remember that this city offers something for everyone – LGBTQ or not!
If you're a lesbian, gay, bisexual, transgender, or queer person seeking a welcoming neighborhood with facilities you'll cherish, start with these top gay and gay-friendly St. Louis neighborhoods to discover your perfect new home.
Or speak to a local LGBT real estate agent for a more detailed understanding of the best options today.
Tower Grove South
Tower Grove South is one of the most diverse LGBTQ neighborhoods in the city. If you are looking for a lesbian-owned, social-justice-focused coffee shop, you got it. OK! How about a drag bar within walking distance of your front door? Tower Grove South has got you! A twelve-step program for LGBTQ people? Please, take a seat. Food trucks, endless Instagram-worthy international cuisine, and an all-night diner? A plethora of choices, and this is what Tower Grove South is about.
Carondelet
The neighborhood of Carondelet has a rich history. It is a neighborhood recognized for its unique character and old residences and for remaining surprisingly affordable. It was founded in 1767 by French settlers and acquired by St. Louis around 100 years later.
The Carondelet neighborhood, which is known for being a walkable neighborhood renowned among the LGBTQ community and home to a variety of LGBTQ clubs, stores, and restaurants, would be an excellent spot to call home. The current median list price of properties for sale in Carondelet is around $200,000.
Soulard
Locals refer to Soulard as "The Island" since it is blocked off from the rest of the city by the Mississippi River and St. Louis' freeways. It is the city's oldest neighborhood, and it is also known as St. Louis's "French Quarter." Soulard has had a substantial LGBTQ community since the 1970s and continues to do so now. Soulard is a fantastic neighborhood with tree-lined lanes crowded with restaurants, pubs, and stores. The current median list price of properties for sale in Soulard is around $470,000.
Alton
From the riverfront marina to the legendary Great River Road, where you can drive or bike for miles beside the bluffs in what has been dubbed one of America's most gorgeous drives, the Alton area is rich in outdoor activities. There are various vineyards to visit, as well as hiking, fishing, and ziplining.
With its 45-minute travel to downtown St. Louis, Alton may not be the best option for individuals who live in cities or want regular stimulation. However, for those who are carefree, this enchanting jewel of a town becomes one with your soul and has plenty to offer.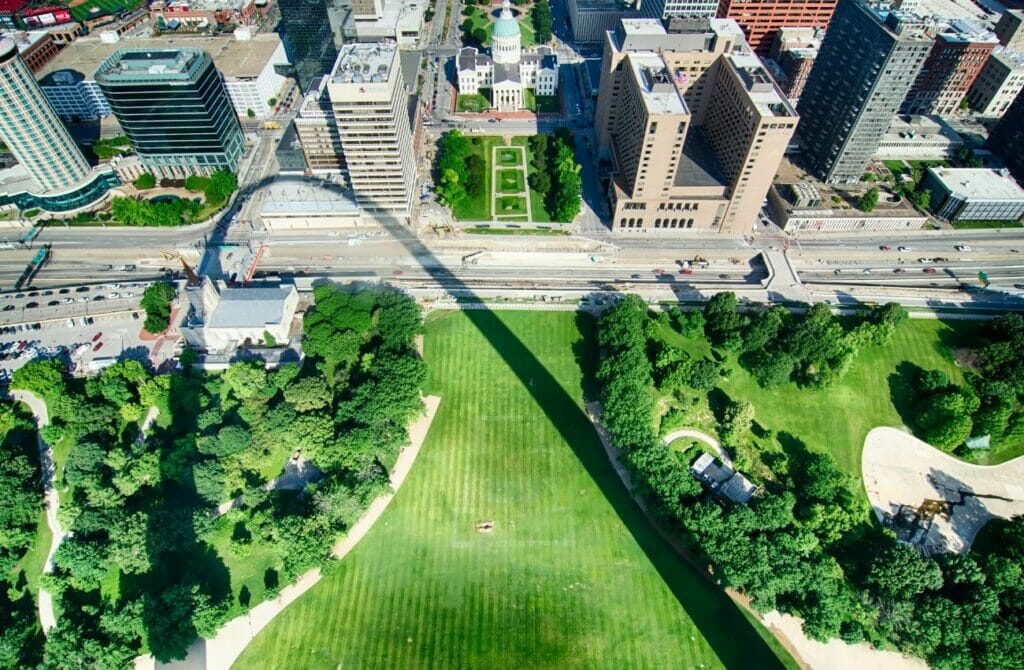 LGBT Community Organizations in St. Louis
There is no question that the LGBTQ community benefits from an exceptional amount of support, acceptance, and empowerment within certain pockets of St. Louis.
Here are some community organizations you might like to join or work with – especially if you are looking to make new friends and connections after moving here.
Metro Trans Umbrella Group(MTUG): Transgender advocacy organization strives to establish support and connect individuals with resources such as therapy, doctors, support groups, legal assistance, and STI testing.
Growing American Youth: Youth aged 21 and under who identify as lesbian, gay, bisexual, transgender, asexual, or unsure about their sexual orientation or gender identity can participate in support groups.
Guardian Project: Support group for gay/bi males between the ages of 18 and 29, offering social activities and discussions to maintain your mind and body in good shape.
PROMO: PROMOis a statewide group in Missouri that promotes LGBTQ equality through grassroots organizing, community education, legislation, and electoral politics.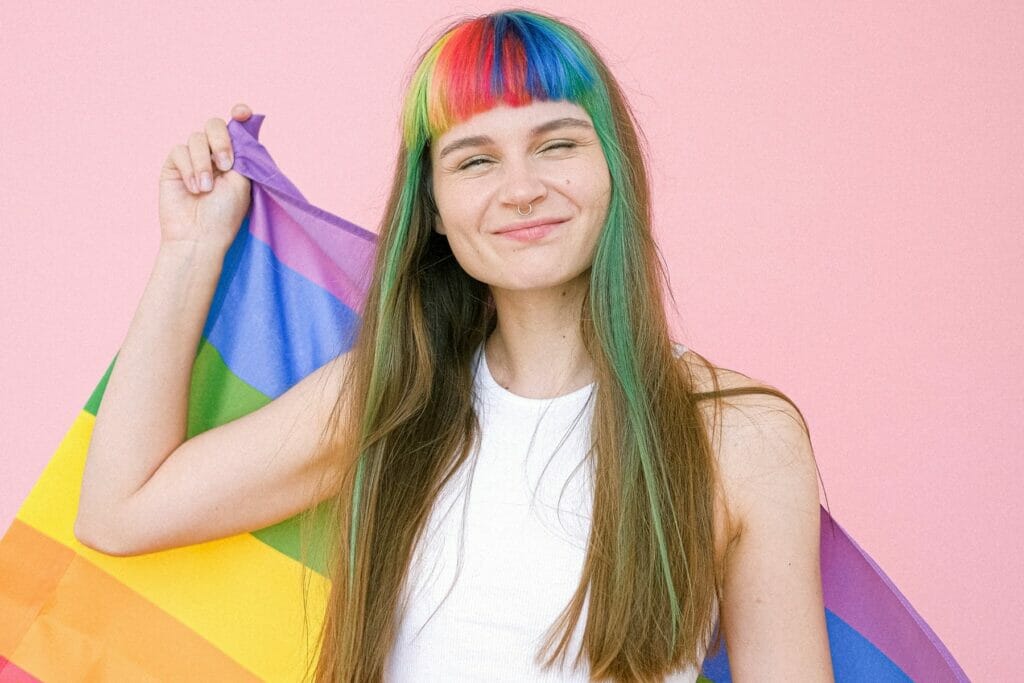 Regular LGBTQ Events in St. Louis
You have to make new friends, meet people, and network after moving to a new city. Here are some events that will help you do just that.
Drag Bingo every Tuesday at the HandleBar.
Drag Queen happy hour is from 8-9 pm. Play 5 rounds of bingo from 9 pm for free as you watch performances. Remember to tip the drag queens!
Neo-Soul Open Mic Spoken Word at Trio Banquet
Enjoy or participate in open mic spoken word every first Friday of the month. It's always a vibe.
Track Seven LGBT dance party
Every third Wednesday, enjoy a dance party, music, and cocktails. Location moves every few months, so you get a chance to visit different places.
Themed parties at Hi-Pointe Drive Inn
Hi-Point Drive Inn hosts differently-themed parties with plenty of room to enjoy delicious beverages and socialize each weekend.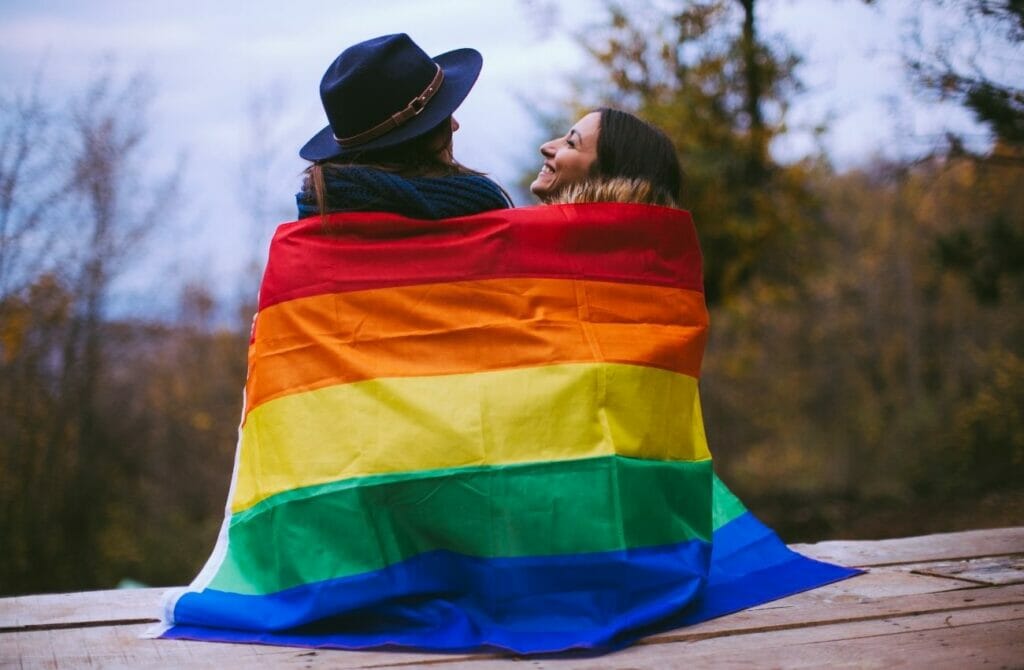 LGBT Owned Businesses in St Louis
Here are a few LGBT-owned and managed businesses you can support in St. Louis.
Makabe's Coffeehouse, 3606 Arsenal Street, St. Louis, Missouri 63116.
MoKabe's Coffeehouse on South Grand is an LGBT community staple. A late-opening coffee shop and bistro for hangouts and study sessions alike.
Bella's Frozen Yogurt, 1021 Washington Avenue, St. Louis, MO 63101
With distinctive seasonal offerings, they're recognized for celebrating the rainbow's colors throughout Pride month – and all year long.
Left Bank Books, 399 N Euclid Ave, St. Louis, MO 63108
Left Bank Books has traditionally accepted people of different sexual orientations, races, and socioeconomic backgrounds. Since its inception in 1969, the business has been a steadfast ally to queer culture."
Chava's Mexican 925 Geyer Ave, St. Louis, MO 63104
Chavas has been a Soulard icon since it first debuted during Mardi Gras in 2008, and it has always been an LGBT+ welcoming venue.
Rehab Bar and Grill, 4054 Chouteau Ave, St. Louis, MO 63110
"There's no pressure to be anything but yourself," says Rehab, the gay party club that claims to provide the "Best Happy Hour in The Grove."
Final Thoughts About Moving to St. Louis
Moving to your dream city is exciting, but you must always keep in mind what you're looking for and how far you're willing to go to find it. Make sure that the community functions as a place where you can thrive, grow, and fulfill your dreams.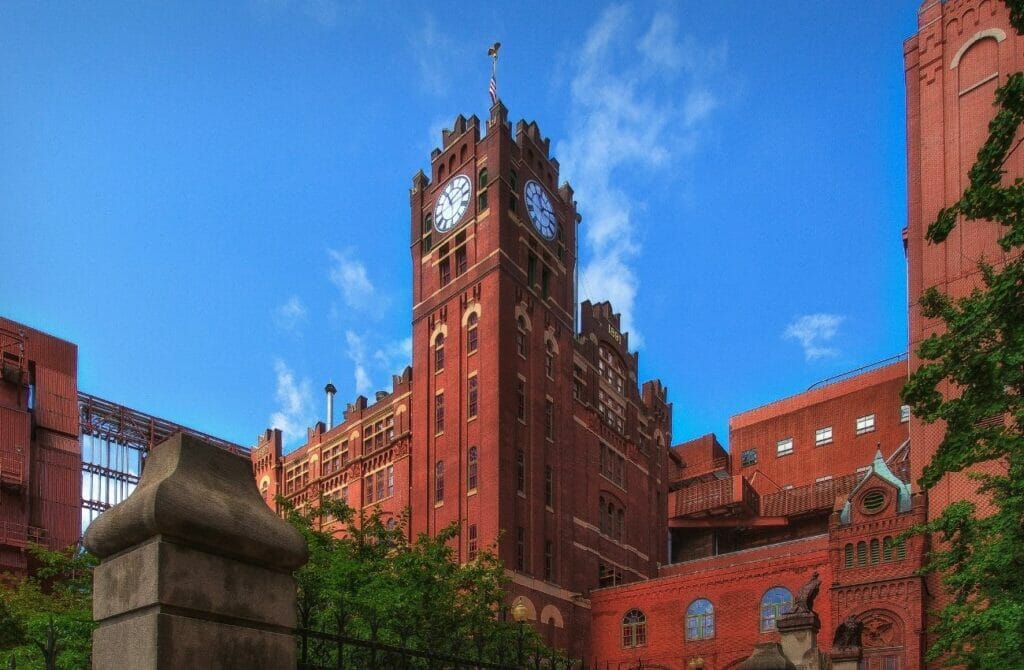 Finding Gay Realtors In St. Louis Missouri
Why would you consider someone's sexuality when searching for the perfect realtor? This might sound a little odd at first, but there are plenty of reasons why a gay realtor in St. Louis is your best bet in looking for the home of your dreams.
After all, when it comes to one of life's most significant purchases, it is not too much to ask to be assured of fair, equal, and honest representation by someone that knows the unique needs and desires of the queer community.
Worst, many people (including up to a 1/3 of Americans) still don't believe our community merits protection and dignity in housing, adoption, employment, and other sectors of life.
So it is no wonder that reports of discomfort, needless difficulty, unenthusiastic representation, or even outright hostility are rampant from LGBT individuals using everyday realtors. Everyone should be assured of a pleasant, smooth home buying or selling experience while being fully represented – and that is why we believe you should let a gay realtor help you find your next home.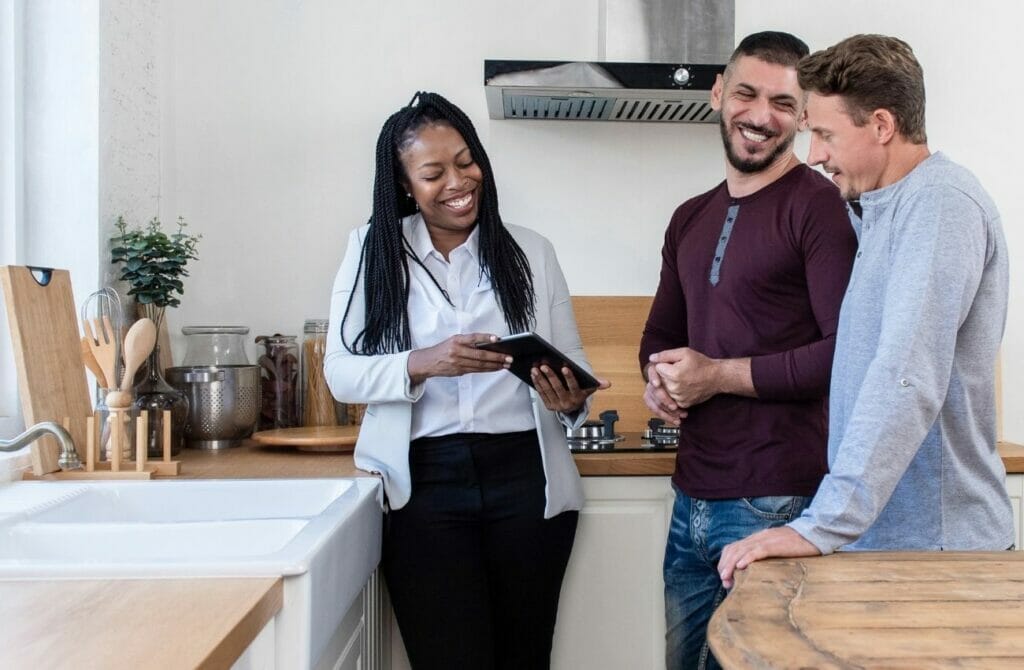 Gay realtors tend to have an understanding of the different neighborhoods in their area and know which ones they should select houses from. Now that's not to say a straight realtor isn't good enough for the job, but they've likely never had to consider some of the things queer people do. Instead of just being concerned by how busy, trendy, or up-and-coming a neighborhood is (or what it may look like), gay realtors do a deep dive into the areas they sell houses in to make sure they are safe for their clients.
In the past, it was challenging to find professional LGBT-friendly real estate agents in St. Louis, and almost impossible to find one if you were moving here from across the country and without access to a recommendation from a local. Thankfully, you no longer have to hunt for a realtor without knowing if they are accepting of others, as you can use a directory of gay, lesbian, and gay-friendly agents in St. Louis to do all the legwork for you.
Just visit the page, and you'll instantly be presented with a free list of gay, lesbian, and gay-friendly agents who could not only assist you with our move but also provide other beneficial information such as help with LGBT+friendly schools, shopping, storage companies, contractors, etc.
Read the gay real estate agent bios and choose the agent that is best for you. It is vital that you seek out someone who will stand by you and support you and your family in one of the most exciting times in your life.
Even better, there is never any hidden agenda, cost, or obligation!