Are you considering a move to LGBT Chicago? Chicago is perfect for people who want to experience Midwest values in a world-class metro area. Chicago is a clean city, has a rich history, is full of LGBT culture, and features a vibrant queer scene to ensure you are never bored or far from your community…
While residents here have deep roots, transplants are always welcome to experience what is also known as the 'Third Coast.'
Chicago is a vibrant city that welcomes all those looking to move to a progressive, inclusive city for work, play, and family. If you're thinking of moving to LGBT Chicago, you might just find the accepting environment that you or your family need to thrive in.
Like other large cities in the USA like New York City, Los Angeles, Miami and San Francisco, there is an active and often overwhelming queer scene here – which is why a gay realtor in Chicago is worth their weight in gold as they can help you navigate as you find your new perfect home here in the most gay-friendly neighborhood.
While the queer community is welcome across the entire city, the epicenter of gay life here is undoubtedly the Boys Town gaybourhood fills with chic coffee shops, trendy boutique stores, fabulous gay bars, and nightclubs… and a seemingly endless array of gay-orientated events. Nowadays it is also referred to as Northalsted, with the slogan "Chicago's Proudest Neighborhood" – a nod to its inclusivity not just of gay boys but of women, gender nonbinary individuals and people of color.
At times it can seem the LGBT community of Boys Town / Northalsted far outnumbers their hetero-counterparts leading to the unusual position of many venues declaring themselves straight-friendly. It's fair to say we are absolutely living for it and can testify that the queer vibes and come-as-your-fabulous-self spirit of Boys Town infuses your soul with warmth and tempts you to never leave.
If you're planning to move to gay Chicago, most people will tell you to expect the unexpected. However, you don't have to do that without the ultimate guide by your side and we know moving to a new city presents distinctive challenges. Luckily, we've got your back.
Think of this article as a queer Chicago relocation guide that will help you understand what you're getting yourself into when moving to this beautiful city. If you need a more nightlife and travel-focused guide detailing all the LGBT clubs, parties, and more, check out our Gay Chicago Guide!
Highlights Of Moving To LGBTQ Chicago
Even though Chicago has no access to the coast, the lakefront here is a big part of the city. It features plenty of recreational activities, multiple beaches, and restaurants on the water. Thanks to the waterfront, summers here are bearable. Chicago is known by many names.
Whether you prefer to call it Windy City or 'The city that works,' you will fall in love with the towering skyscrapers and its cultural landscape. However, that's not all the city has to offer. Take a look at some highlights of moving here.
Employment Opportunities
There's a good reason why Chicago is called 'the city that works.' If you're moving here in search of a new job opportunity, you'll be pleased to know that the city is home to many Fortune 500 companies, some of which include; Allstate Corporation, Caterpillar, and Boeing. Anyone looking for a more extensive playing field in the corporate world will feel right at home here.
Dibs On Parking Is A Thing
In Chicago, it's possible to claim dibs on parking spots, especially in the winter. When you find c a cleared space or dig out one, use anything you want to mark the spot. Items used to mark parking spots include traffic cones, lawn furniture, notes on children's furniture, or whatever you can get your hands on.
No Ketchup On Hotdogs
We're sure you're used to slathering ketchup on your hotdogs. Things are a little different in Chicago, and locals don't dare put any ketchup on their hotdogs. Opt for fresh tomato slices, yellow mustard, relish, onions, kosher pickle, and a sports pepper.
Does Chicago Embrace The LGBTQ Community?
However you identify, Chicago is a city that will make you feel right at home. Chicago encourages diversity and inclusion, from being home to the country's first official gayborhood to hosting world-renown Pride celebrations.
Over the years, the City of Chicago and the state of Illinois have experienced major battles for LGBTQ rights. Long before the city's first openly gay mayor was elected, Chicago was home to many LGBTQ rights activists like Pearl Hart and Henry Gerber.
In 2019, the Police Department expanded its LGBTQ liaison team from one to six people. The office works with queer people in the local community to improve relationships and find solutions to challenges the LGBTQ community faces.
The LGBTQ liaison advocates for the LGBTQ people and serves a vital role by engaging with them to build healthier relationships. Its role is also to work with the community in addressing police reforms and hate crimes. Let's look at some crucial points in the fight for LGBTQ equality in the city.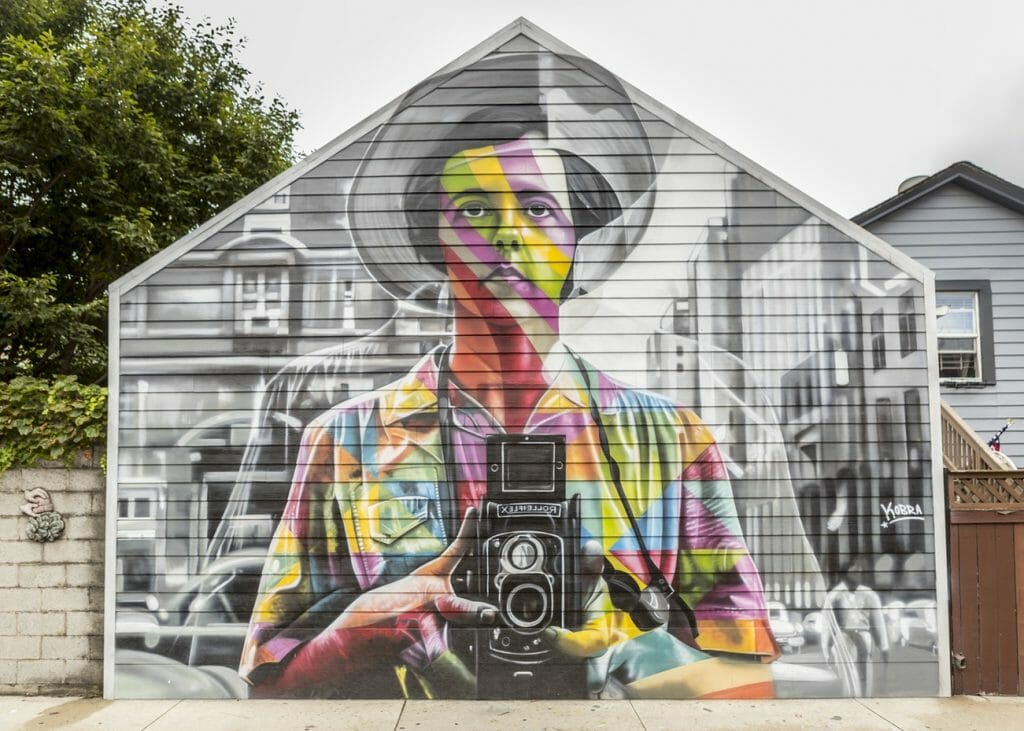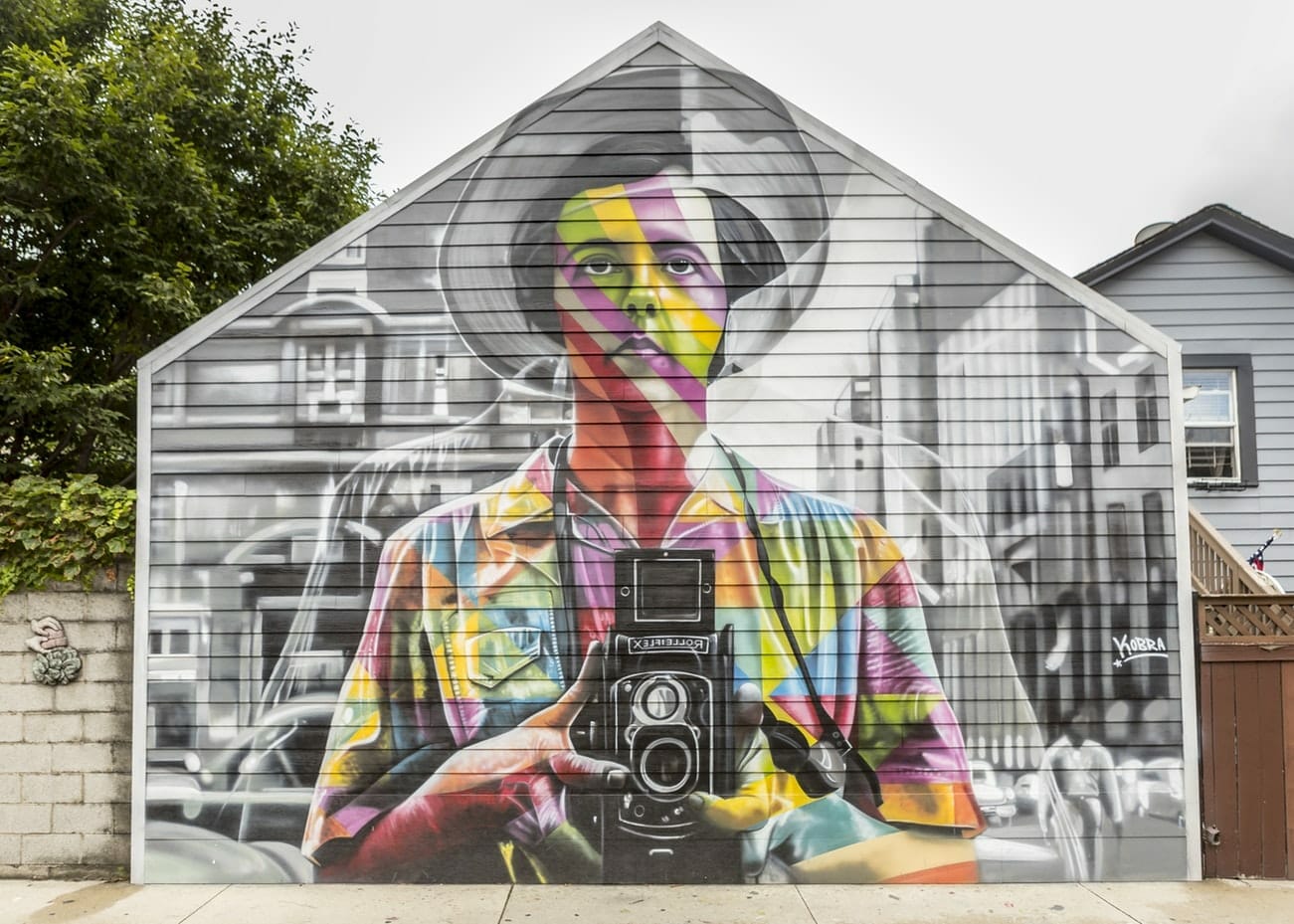 Illinois became the first state in the U.S. to legalize homosexuality by scrapping the state's sodomy laws on January 1, 1962, as part of a broader overhaul of the state's laws.
The Human Rights Ordinance was passed by the Chicago City Council on December 21, 1988, according to LGBTQ people community legal equality. The new city code prohibited discrimination not only based on race, creed, national origin, sex, and religion but also on sexual orientation, impairment, military discharge, income stream, and family status.
1991–1992 –The Illinois legislature amends section 12–7.1, changing the name of the infraction from "Ethnic intimidation" to "hate crime" and adding sexual preference, gender, lineage, and physical and mental impairment as grounds for a hate crime. In 1994, the phrase "actual or perceived" was added just before the categories that resulted in the hate crime.
The states' Human Rights Act was amended on January 1, 2006, to prohibit discrimination against LGBTQ people in employment, housing, and certain financial transactions. Illinois became the fifteenth state to prohibit discrimination against gay people and the 5th state to prohibit discrimination against transgender people.
The Religious Freedom Protection and Civil Union Act of Illinois took effect on June 1, 2011, allowing same-sex couples to form civil partnerships.
The Illinois Legislature passed the Religious Freedom and Marriage Fairness Act on November 5, 2013, legalizing gay marriages and converting civil partnerships into marriages. On June 1, 2014, the Act came into force.
Governor Pat Quinn signed anti-bullying legislation on June 26, 2014, establishing guidelines to protect all schoolchildren.
Gov. Bruce Rauner signed HB 3930 into legislation on July 20, 2015, adding gender identity to the hate crime law.
Governor Bruce Rauner assents to the Youth Mental Health Protection Act on August 20, 2015, restricting therapists from attempting reparative therapy on persons under 18. Illinois was the fifth state in the country to outlaw reparative therapy.
Gov. Bruce Rauner signed House Bill 1785 and Senate Bill 1761 into law on August 25, 2017, which amended the Illinois Vital Records Act to make it easier for transgender and intersex people to change their birth certificates' gender marker. Senate Bill 1761 repealed the "gay panic" defense, a legal strategy that blames the defendant's violent reaction in murder cases on the victim's sexual or gender identity. Illinois was the 2nd state to pass such legislation.
April 5, 2019 – The office of Illinois Governor J.B. Pritzker announces that the state's Medicaid program will start insuring gender-affirming procedures for members.
Gov. J.B. Pritzker signed an executive order to keep transgender, gender fluid, and non-binary students in schools on June 30, 2019. The order created a task force to promote the rights of LGBTQ students and to devise strategies for issues such as titles, pronouns, and clothing.
Gov. Pritzker signed HB 246, SB 1319, and SB 1378 into law on August 9, 2019. HB 246 amended the Illinois school code to require that textbooks purchased by schools include the achievements and responsibilities of all individuals recognized by the Illinois Human Rights Act, including LGBTQ individuals. SB 1319 changed the Assisted Living and Shared Housing Act and made it illegal to discriminate against LGBTQ people in assisted living facilities. SB 1378 changed the Jury Act to ensure that no one is barred from serving on a jury because of their sexual orientation.
Gov. J.B. Pritzker signed HB 3534, to allow gender-neutral markers on Illinois driving licenses and Identity cards, on August 23, 2019.
22nd of April, 2021 – The Illinois House of Reps passed legislation allowing enterprises to provide multi-occupancy washrooms accessible to people of all genders.
May 25, 2021 – The General Assembly (Illinois) passed legislation repealing a law that subjected HIV-positive people to felony charges for failure to declare their health status to partners before unsafe sex.
27th of May, 2021 – The Illinois General Assembly passed legislation to repeal the state's infertility laws enacted in 1973 and do not lawfully encompass gay partners for liability reasons.
Is Chicago An Expensive City To Move To?
Chicago's cost of living is 82.23/100. If you add rent to the index, the cost of living goes down to 69. Even though Chicago is 23% more costly than the rest of the U.S, your money will stretch here. Let's look at the critical items you will spend your money on while living in Chicago.
Housing, Utilities & Transportation
Chicago's median price for homes is $273,949 and is more affordable than the national average of $295,300. Prepare to pay an average of $150 each month for cooling, electricity, heating, garbage, and water. Overall, utilities in the city cost 7% lower than the country's average. Transport expenses such as gas prices and bus fares are 27% higher than the U.S average.
Food & Grocery
Chicago's grocery prices are 8% more than the national average.
Healthcare
Healthcare in the city is 1% more than the country's average.
The Best Gay Neighborhoods In Chicago
Not all LGBT individuals want to be close to the frenzy of downtown Chicago, known as the Loop, so thankfully, there are lots of alternate areas to live for those who are seeking a calmer-yet-still-LGBT-friendly environment.
When relocating to LGBTQ Chicago, keep in mind that some neighborhoods are closer to all of the exciting queer events and happenings than others. Knowing them in advance will ensure that you arrive at your new home in the most suited gay-friendly area of town.
Start with these top gay and LGBT-friendly Chicago communities to find your fabulously perfect new home, each with its own individual personality, welcoming community, and amenities you'll adore. Allow ample time to become acquainted with Chicago's diverse personalities, and keep in mind that this city has plenty to offer everyone – LGBTQ or not!
Now let's take a look at where the handful of marvelous gay areas in Chicago are and talk about the Chicago gayborhood where you might feel most at home! Or speak to a local LGBT real estate agent for a more detailed understanding of the best options today.
Boystown
Boystown is a neighborhood in West Lakeview home to the most significant LGBTQ community in the region. It features excellent coffee shops, clubs, and charming boutiques. Boystown is the country's first official gay village and is bordered by Broadway Ave, Halsted St., Grace St., and Belmont Ave. The neighborhood has a vibrant entertainment and commercial district.
It offers a range of nightlife, themed shops, restaurants, and resources for the LGBTQ community, such as the Center on Halsted, the region's largest LGBTQ community center offering support to more than 1000 people each day. If you decide to settle here, you will most likely notice 20 rainbow pylons adorning the neighborhood.
These pylons- all 25-foot-tall- were designed by DeStefano and Partners, an architecture firm, as part of a collection of streetscape projects. The dedication of the pylons in 1998 represented the first time a U.S city government officially recognized an LGBTQ community. The pylons have been decorated with beautifully illuminated bronze plaques dedicated to historical icons such as Jane Addams, Frida Kahlo, Alan Turing, and Sally Ride.
The plaques all face the sidewalk, and together, the pylons have come to be known as Legacy Walk and are the only outdoor museum in the world dedicated to LGBTQ+ history. In 2020, the neighborhood was renamed Northalsted, much to the community's disappointment, and residents don't feel the new name is suitable or makes sense.
The name 'Boystown' was adopted in the 90s in reference to a weekly column by the same name in Outlines, a gay newspaper in the city. The average price of homes in the Boystown area is $473,830.
Andersonville
Andersonville was nicknamed 'Girlstown' in the 90s following the growth of a vibrant lesbian population. The district is a thriving community situated between Uptown and Edgewater on the north side of Chicago. Most of the action in this neighborhood happens between Ashland Avenue and Clark Street. One of the reasons this neighborhood is popular with the LGBTQ community is that it has many places to visit.
The main cultural attraction here is The Swedish American Museum, which is an excellent alternative to downtown Chicago's crowded museums. Andersonville is home to one of the country's largest feminist bookstores, Women and Children First. The bookshop has a long history of being at the forefront of supplying LGBTQ-related literature to the city's population since the 70s.
With its solid Swedish heritage, you are sure to have plenty of cute cafes and delectable bakeries in this area, as well as European architecture and 19th-century row homes. The median price for homes here is 4451,443.
Pilsen
Historically, Pilsen is known as the home of Chicago's Latino community. However, it has now become an LGBTQ center and is welcoming to all. Pilsen is located southwest of downtown Chicago and below West Side and Little Italy.
The neighborhood carries a laid-back vibe and features some affordable apartments. While it is one of the city's most historic areas, the district has undergone some changes but is still home to a significant Latino population. The neighborhood once hosted the only teen radio gay Latino show. High rents have driven out some northside communities.
However, since the area was once a gateway for immigrants, it still welcomes transplants of diverse backgrounds. While Pilsen doesn't have the flashy nightlife as other neighborhoods, there's still lots to do. If you're an art enthusiast, the National Museum of Mexican Art is located here and offers free admission.
The average price for homes in the Pilsen area is $306,540. You will find Pilsen to be an artsy district with upscale lofts, neo-bohemian buildings, and colorful murals.
Uptown and Edgewater
If the first thing you think about before moving to a neighborhood is nightlife, live music, and bars, you will love Uptown. There are many experiences to enjoy neighborhood and delicious food from Lebanese, Asian, Indian, and Ethiopian groceries and eateries. Enjoy moments of relaxation at the beautiful beachfront parks or the Graceland Cemetary.
Uptown and Edgewater are excellent options for people looking for budget-friendly accommodations and living near Andersonville or Boystown. With plenty of restaurants, weekly entertainment options, and health centers like Howard Brown Health, LGBTQ people will fill right at home here. Edgewater's Kathy Osterman Beach is a gay-friendly beach in the area, and locals fondly know it as Hollywood Beach.
Annual LGBT Events In Chicago
After moving to a new city, you will likely want to create new connections, meet new people, and network. Thankfully, LGBT Chicago plays host to a variety of annual events for lesbians, transgender persons, gays, and anyone else who wants to have a good time.
While there are many queer events in the city, the ones listed here are the largest and greatest and are all worth marking in your calendar as you won't want to miss them.
International Mr. Leather (May)
A globally significant contest to select winners of International Mr. Leather and International Mr. Bootblack is the centerpiece of this kinky weekend. Built around those are the expansive market filled with vendors from around the globe and of course the unforgettable Victory Party and must-attend Black and Blue Ball. There's also the lobby social time and a multitude of other events to fill the entire weekend. For fans of leather, it goes without saying you won't want to visit Gay Chicago without attending this incredible event.
Andersonville Midsommarfest (June)
One of Chicago's most legendary street festivals and Andersonville's quintessential yearly celebration having been held for over 50 years. Borne out of Andersonville's Swedish heritage, Midsommarfest will transport you back to the old-world Swedish traditions for two days and three nights of music, dancing, entertainment, and delicious food.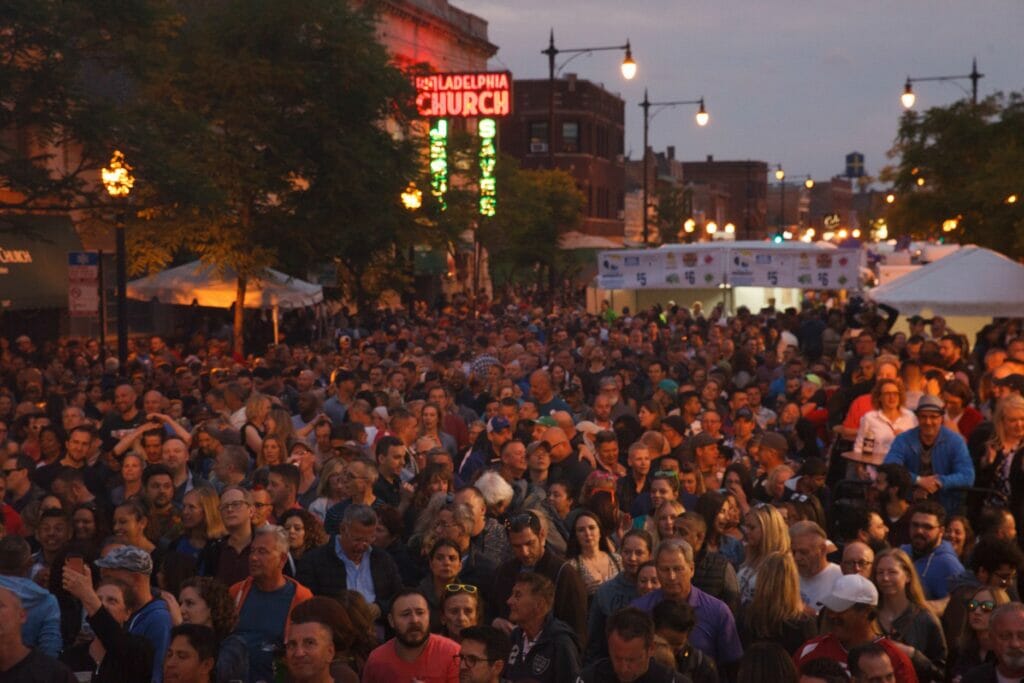 A grassroots mobilization and celebration of dyke, queer, bisexual, transgender, and lesbian resilience. It is an anti-racist, anti-violent, volunteer-led, grassroots effort with the goal to bridge together communities across race, ethnicity, socioeconomic status, age, size, gender identity, gender expression, sexuality, culture, immigrant status, spirituality, and ability. We challenge fatphobia and are body positive. Often combined with a music festival afterward, but the main event is the March and is (by intention) more radical, offering an alternative to the "corporate, white male-dominated Chicago Pride Parade".
An exciting two-day street festival held the weekend leading up to the Chicago Pride Parade with up to 100,000 expected to attend, celebrating LGBTQ life, culture, and community. The festival features live music by popular artists, 3 stages, food and drink, 100+ arts/craft and merchant vendors, DJs and dancing, drag shows, a pet parade, sponsor booths and more. Head along for a love-filled celebration of diversity, equality, and the Chicago LGBTQ community at Halsted Street and Addison in Boystown, America's first recognized gay village. The parade takes place over a four-mile route and in the evening revelers will pour into Boystown clubs and party into the wee hours of the night.
Northalsted Market Days (August)
Northalsted Market Days® is the largest outdoor street festival in the Midwest and Chicago's biggest summer party! Founded in 1980, the celebration now spans 6 blocks of North Halsted in Chicago's Boystown/Lakeview neighborhood stretching from Addison to Belmont. The 2 days/weekend-long festival features an all-day lineup of live music on 5 stages, unique vendors, arts and crafts, food and drink, DJs and dancing. Attendance approaches nearly 200,000 fairgoers, from near and far, from all walks of life, and all colors of the rainbow.
Reeling: The Chicago LGBT+ International Film Festival (September)
The second longest-running film festival of its kind, showcasing the best LGBTQ+ films and videos each year. From award-winning international feature films to social documentaries to experimental shorts, Reeling has always presented a range of genres that demonstrate the rich diversity of work being produced. Not only has Reeling become one of the most important cultural events for Chicagoans, it also attracts LGBTQ+ people from throughout the Midwest who consider the festival to be the highlight of their cinematic year.
Northalsted Halloween On Halsted Parade (October)
Much like its more famous counterpart in Gay New York, this crazy parade is held in the Boystown Gay area and features thousands of people vying for best dressed with a panel of gay celebrity judges. Anyone is free to join the competition – but even if you don't the electric atmosphere is not to be missed.
LGBTQ+ Community Organizations In Chicago
To progress the LGBTQ agenda, the queer community commonly has to rely on donor organizations or non-profits.
Wherever you live, it's critical that you support such groups in any way you can use so that they can reach out and aid others in the community. You might even need their assistance right or at some point in the future – and no matter what, every queer person has benefited from their tireless work to achieve the progress and rights we have today. Here are some outstanding community LGBT organizations in Chicago.
These are wonderful places to start if you're looking for LGBTQ groups to join, seek support from, meet new people with or volunteer for a cause you care about.
Center on Halstead is the region's community center whose vision is to advance community and encourage the health and well-being of the LGBTQ community in Chicago. More than 1000 people are welcomed to the center located in the Lakeview neighborhood each day.
Howard Brown is on a mission to bridge disparities in healthcare that the LGBTQ community experience through education, research, and services that promote wellness and health. Howard Brown is one of the country's largest LGBTQ organizations serving 400,000+ youth and adults in its social and health service delivery system.
Brave Space Alliance is the city's trans and Black-led LGBTQ+ Center whose mission is to provide and create programming, culturally competent, and for-us-by-us resources for members of the LGBTQ+ community on the West and South sides of Chicago.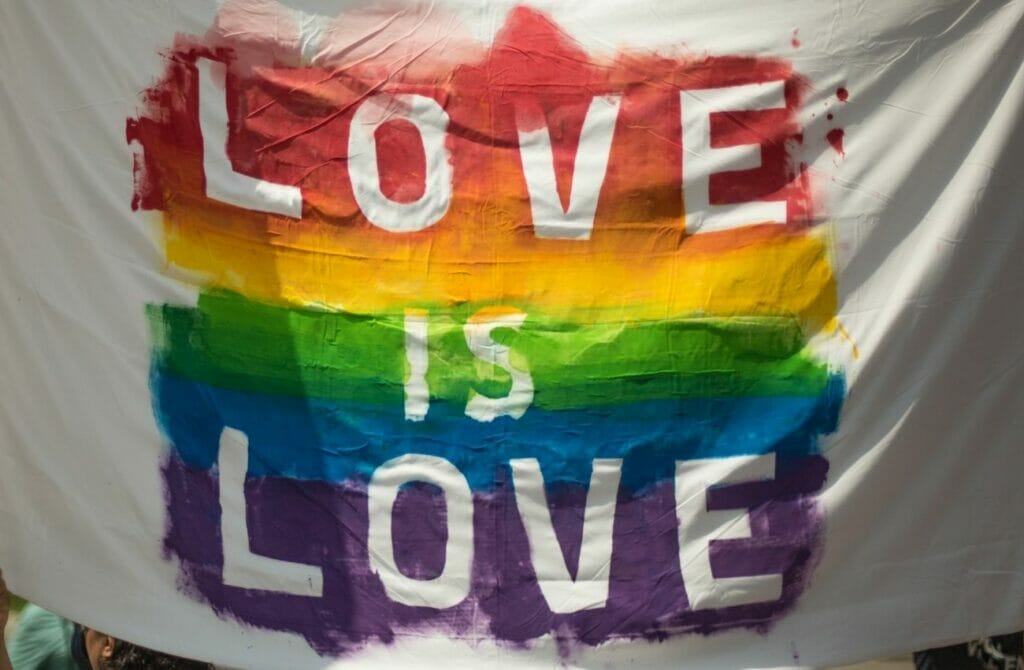 LGBT Owned Businesses In Chicago
After moving to LGBT Chicago, it's only natural to want to support queer businesses. One strategy for establishing a safer and more inclusive society is to create a secure environment where people may rest, buy, dine, and connect without fear, and this is exactly what LGBT companies should strive for.
To safeguard the queer community's survival and success, it is critical to support these initiatives wherever you are. When you shop locally, you put in a personal investment in your city and community. Here's a short list of LGBTQ+-owned businesses in Chicago you can invest in with your pink dollars…
Located in the heart of Boystown, Chicago Male is in the middle of all the action. Once known as the go-to for men who wanted something more than just a little off the top, they now proudly offer a full range of hair styling, facial skincare treatments and body hair removal services for men and women – but the core clientele is still very much gay. Relax with a hot beverage or glass of wine as they spruce up your image profile, ready for a big night out in Gay Chicago.
Another gay spa in Chicago you should try to visit to stay on top of your game. A premier Chicago spa for men with massage, skin care, and grooming services. Experienced professionals make you feel comfortable in a relaxing, spacious environment with state-of-the-art spa amenities.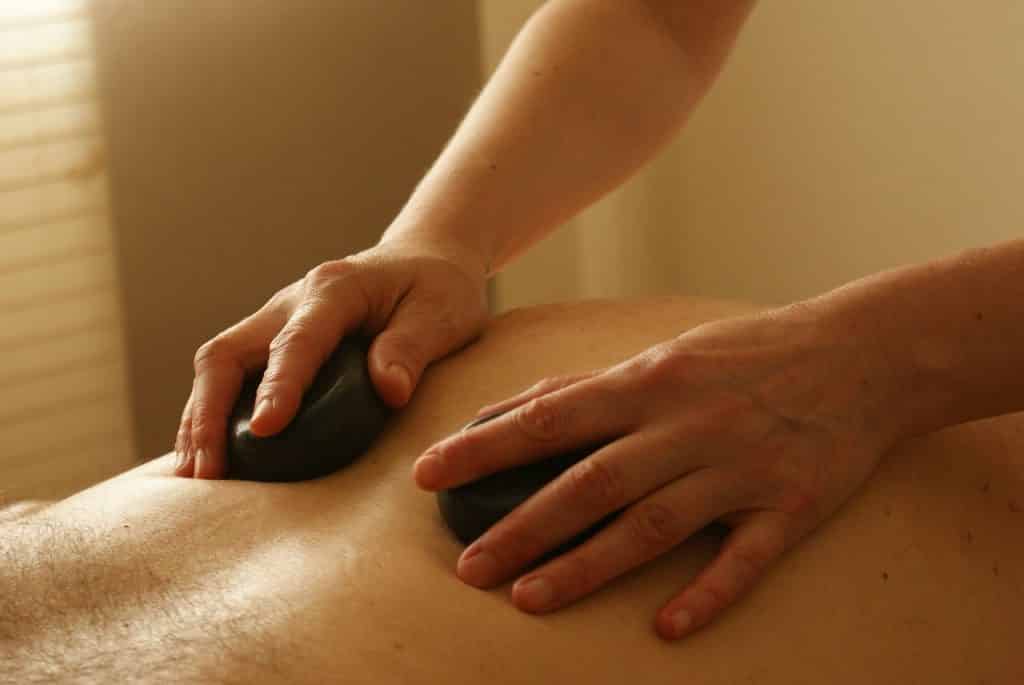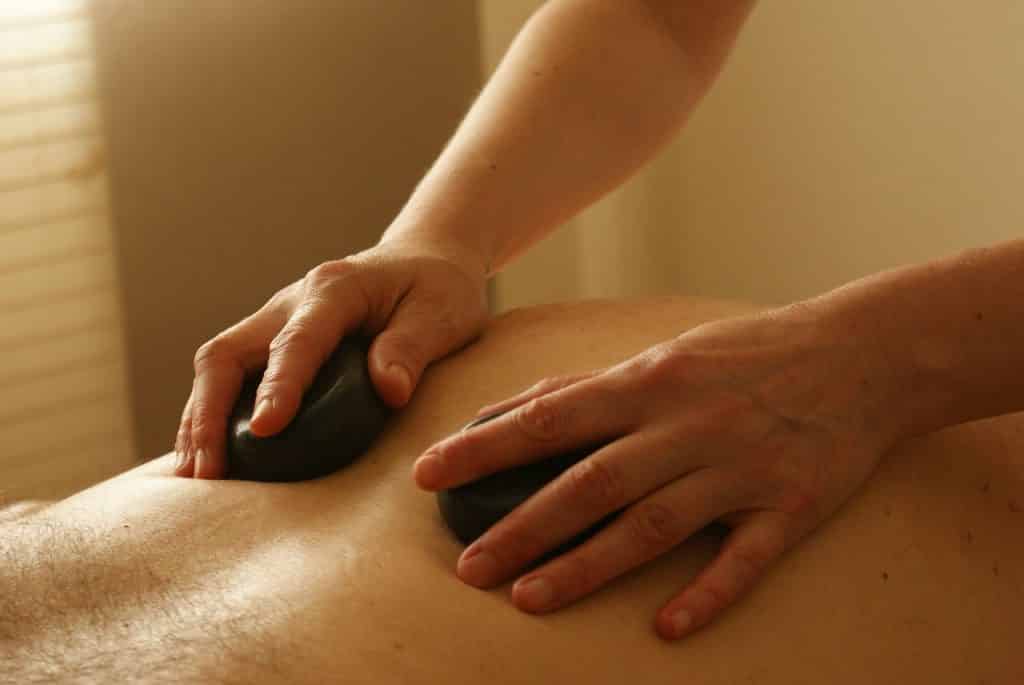 Jennivee's Bakery was opened in 2016 by owner Jenne Vailoces and is well-known for its buttercream cake. Jenne is originally from the Philippines and carried the baking skills she learned from her mother to Chicago. Jenne is a transgender woman whose mission is to ensure that her bakery is called home by the LGBT people of Chicago.
Owned by Searah Deysach, Early to Bed is a trans-friendly sex shop that welcomes people of all orientations, genders, and experience levels. The shop is committed to helping those in need to explore their sexuality. You will find accessories, toys, and books here.
Women and Children First is one of the most famous bookstores in the country. It is a progressive, independent bookstore that carries an unmatched collection of literature. The bookstore is well-known for its unmatched collection of literature.
Final Thoughts On Moving To LGBTQ Chicago
Whether you identify as lesbian, gay, bisexual, transgender, or queer, Chicago is a city that will feel like home. Here, you will find the country's first official gayborhood and a community you can call your own.
Keep in mind that life is what you make it, and wherever you choose to begin your new life in gay Chicago, we hope you find the openness and security you deserve. The surest way to discover LGBT Chicago is always going to be living in a gay-friendly neighborhood by frequenting local LGBT businesses and events and joining queer community groups and sports teams.
We promise that if you follow these steps, your transition to LGBT Chicago will be easier, and you'll rapidly meet like-minded people to build your new chosen family here.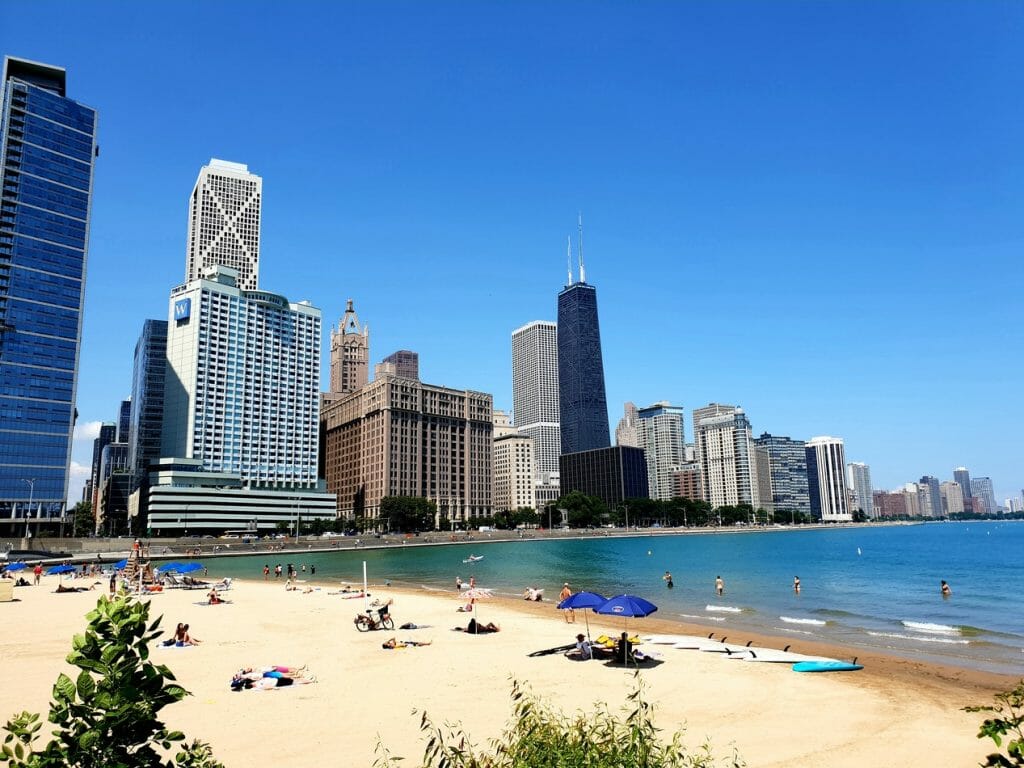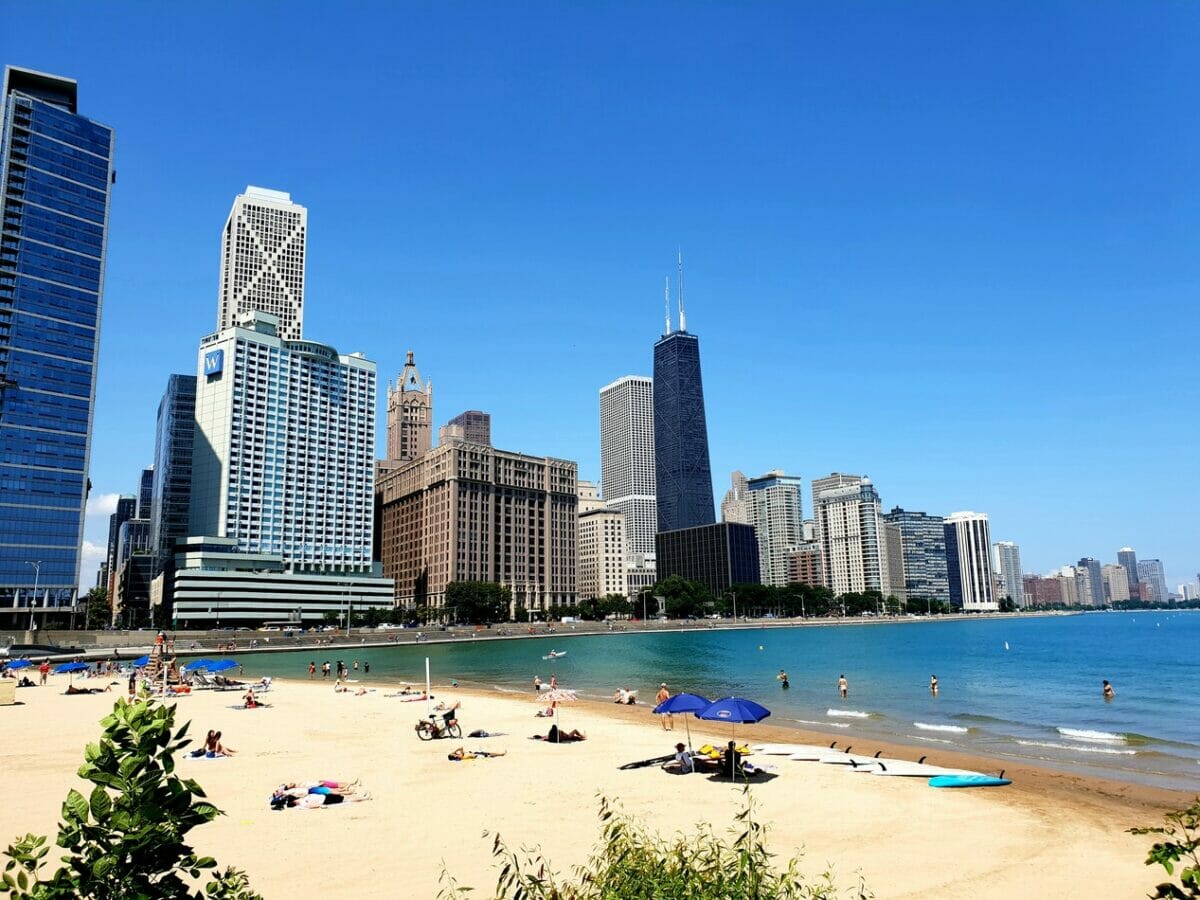 Finding Gay Realtors In Chicago Illinois
When looking for the ideal realtor, why would you consider someone's sexuality? This may seem strange at first, but there are several reasons why contacting a gay realtor in Chicago is a great way to find your dream house.
After all, when it relates to one of life's most important transactions, it's not unreasonable to expect fair, equal, and honest representation from someone who understands the queer community's particular needs and wishes. Furthermore, unfortunately, many people (up to a third of Americans) continue to believe that our community does not deserve protection and dignity in housing, adoption, employment, and other areas of life.
So it's no surprise that LGBT people who use mainstream realtors often describe feelings of discomfort, unnecessary trouble, unenthusiastic representation, or even antagonism or outright contempt. Everyone deserves a pleasant, stress-free home buying or selling experience while being adequately represented, and this is why we feel you should hire a gay realtor to assist you in finding your future home.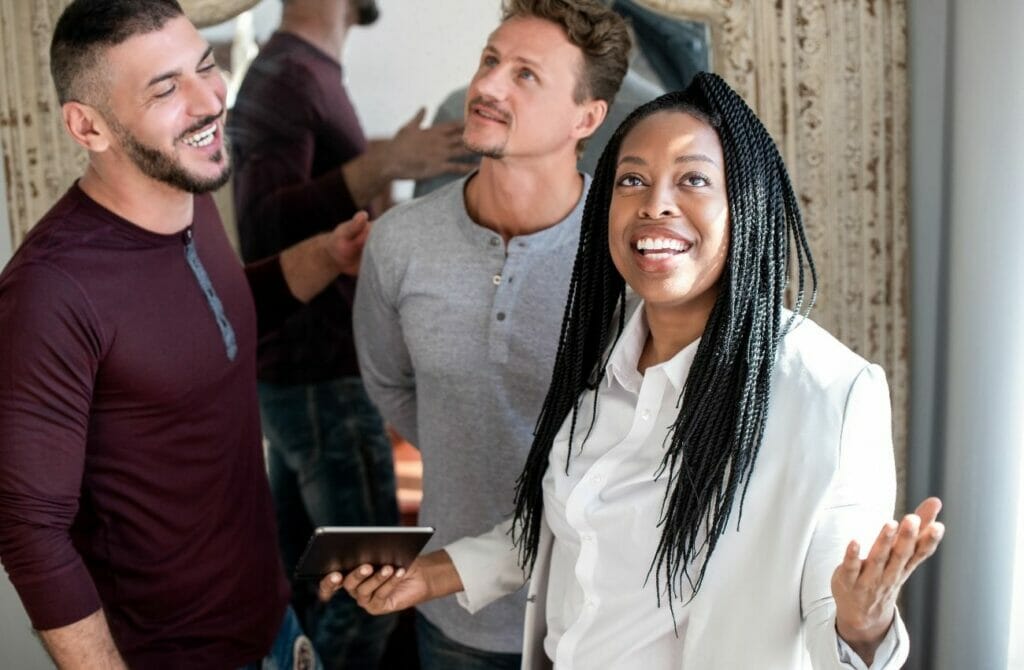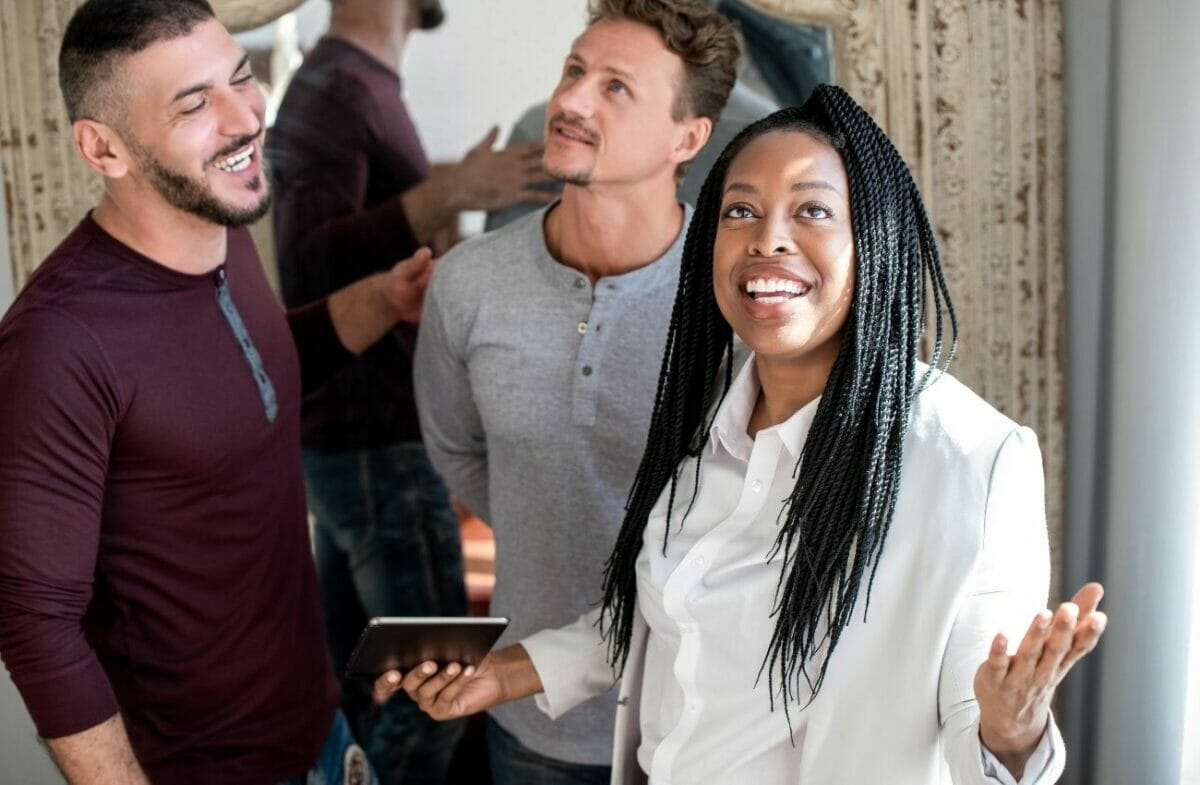 LGBTQ realtors are more likely to be familiar with the diverse communities in their area and know which ones may be best suited to you when looking for a home. That's not to say a heterosexual realtor isn't capable, but they've probably never had to address many of the issues LGBT people face. Rather than just being concerned with how bustling, fashionable, or up-and-coming a neighborhood is (or what it may appear like), gay realtors conduct extensive research into the neighborhoods in which they sell homes to ensure that clients are safe.
It used to be difficult to locate professional LGBT-friendly real estate agents in Chicago, and it was virtually impossible to find one if you were relocating here from out of state and didn't have access to a local referral. You no longer have to search for a realtor without knowing whether or not they are accepting of others because you can use a list of gay, lesbian, and gay-friendly agents in Chicago to do all of your homework for you.
Simply go to the page, and you'll be presented with a free list of gay, lesbian, and gay-friendly agents who can help you with your relocation as well as other useful information like LGBT+friendly schools, shopping, storage firms, tradesmen, and more. Read the biographies of LGBT real estate agents, then choose the one who is right for you. It's critical that you find someone who will be by your side and support you and your family during one of life's most exciting occasions.
Even better, there is no hidden motive, cost, or obligation whatsoever!